BTO
6 Important Factors To Consider If You Are Looking For A Sales Of Balance Flat (SBF)/Open Booking
Ryan J
March 22, 2022

8

min read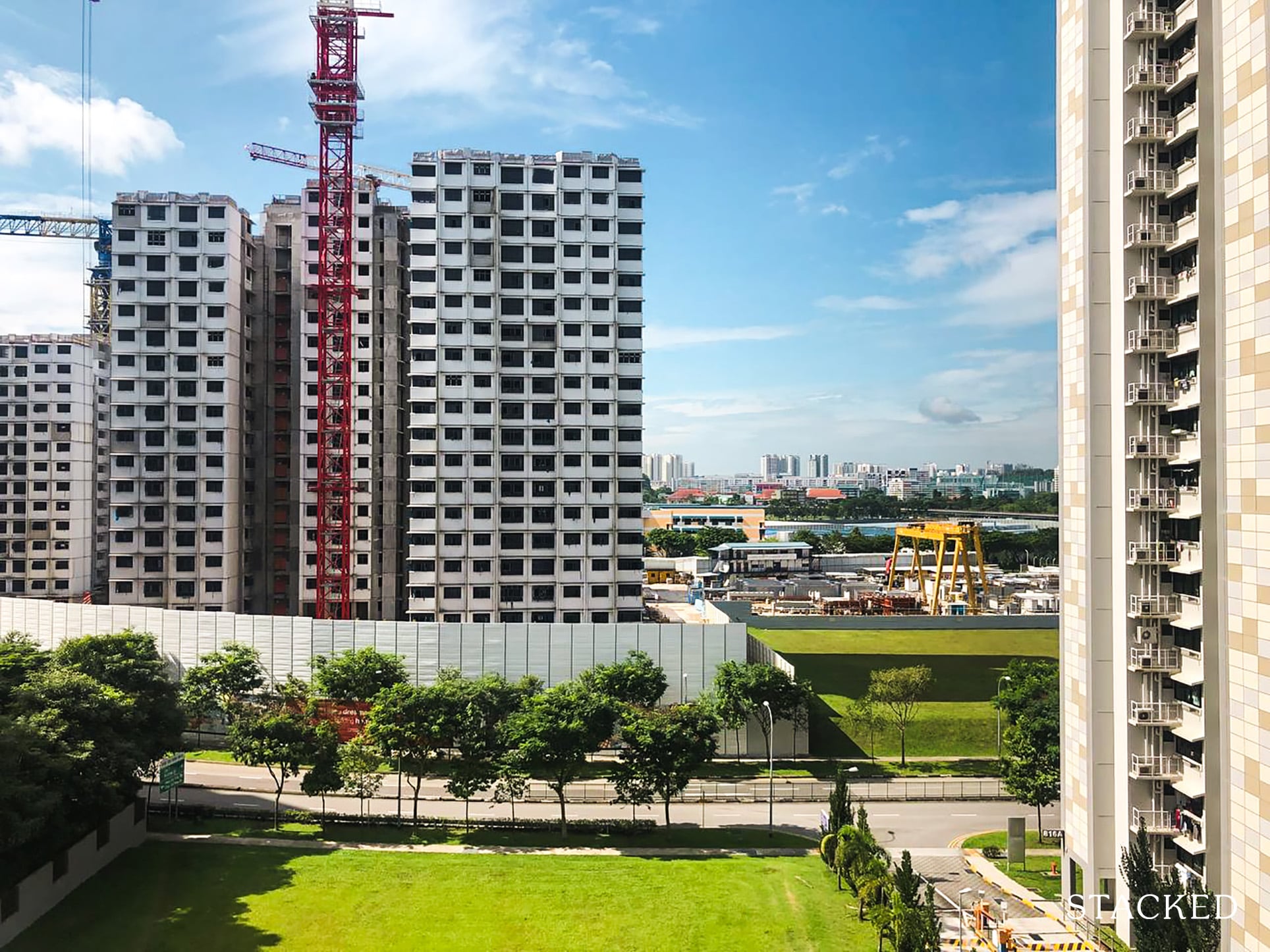 8
min read
The balloting for HDB flats can be fickle and cruel to some; and if you're running out of time, your best bet for a new flat may be from the Sale of Balance Flats (SBF) exercise, or an open booking flat. But how exactly do these work? Here's what any HDB flat buyer needs to know:
Table Of Contents
Important things to know about balance flats:
What is the Sale of Balance Flats (SBF) exercise?
On May and November of each year, HDB will launch an SBF exercise. The most recent example of this, at the time of writing, would be the November 2021 SBF exercise.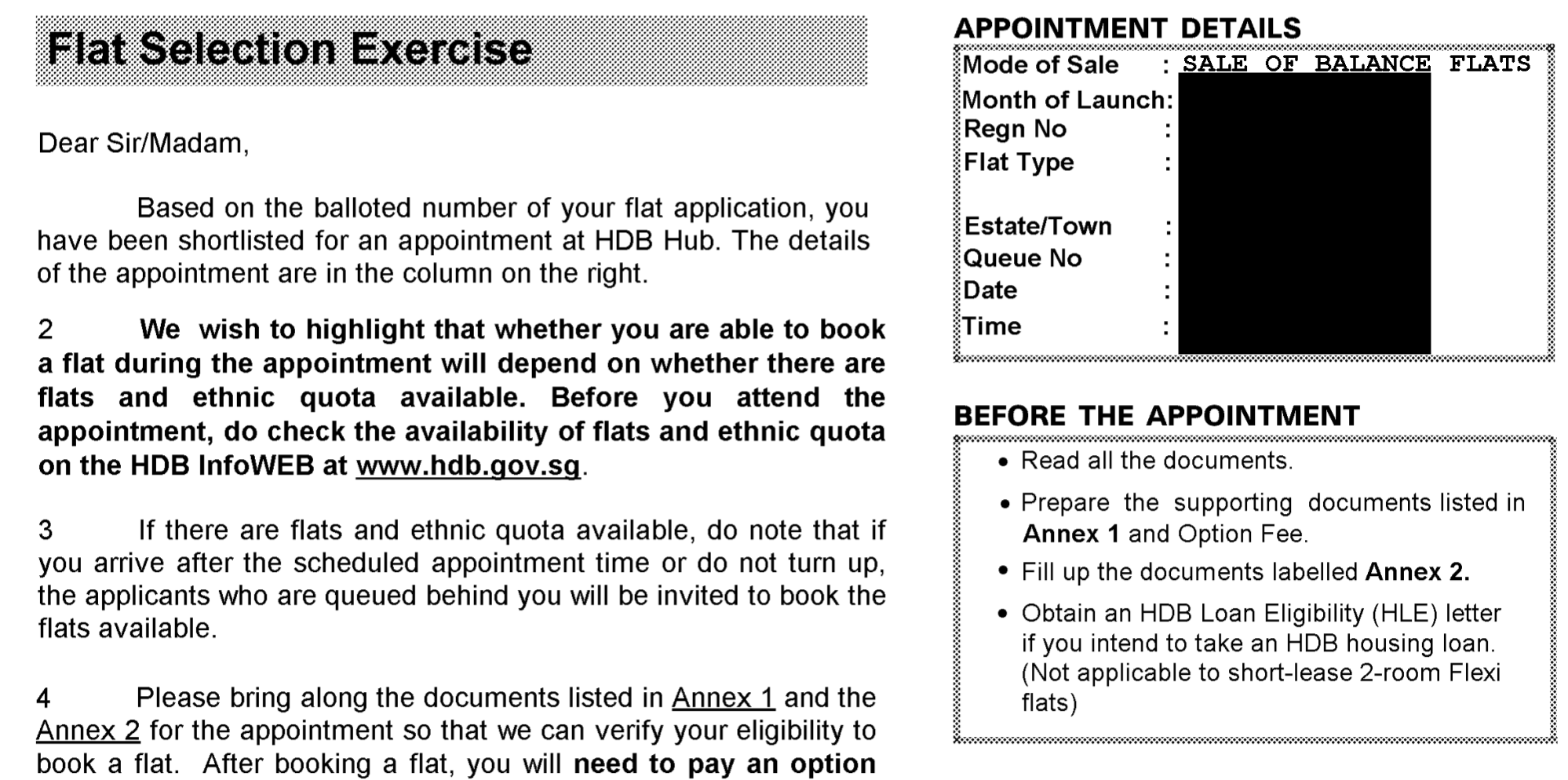 The SBF exercise is used to sell off any remaining BTO flats, that were not purchased during the last few BTO launches. As such, the exact number of flats available during SBF exercises isn't predictable; it depends on how many remain unsold after the BTO launch.
(A common question is how there could be remaining flats, even a BTO launch sells out. Even after someone books a flat, they may back out of the purchase later due to separation, changing financial situation, etc. Their unsold flats will go into the pool of balance flats).
The SBF exercises will last one week, and you'll be able to review information on the flat units. This includes the block, level, and ethnic quota limits.
Note that there is still balloting for SBF units, and there's no guarantee you can get what you want. The usual priority schemes, such as the Parenthood Priority Scheme, apply during balloting. So just like in a BTO launch exercise, some home buyers will have more chances than others.
What is an Open Booking Flat?
Many (but not all) of the open booking flats are the ones that remained unsold, after the SBF exercises; there may also be the occasional "stray" unit that seems to pop up out of nowhere (possibly returned by a previous buyer, due to changes in their circumstances). So if you've missed your chances on a BTO or SBF, your next option would be to look at an Open Booking Flat.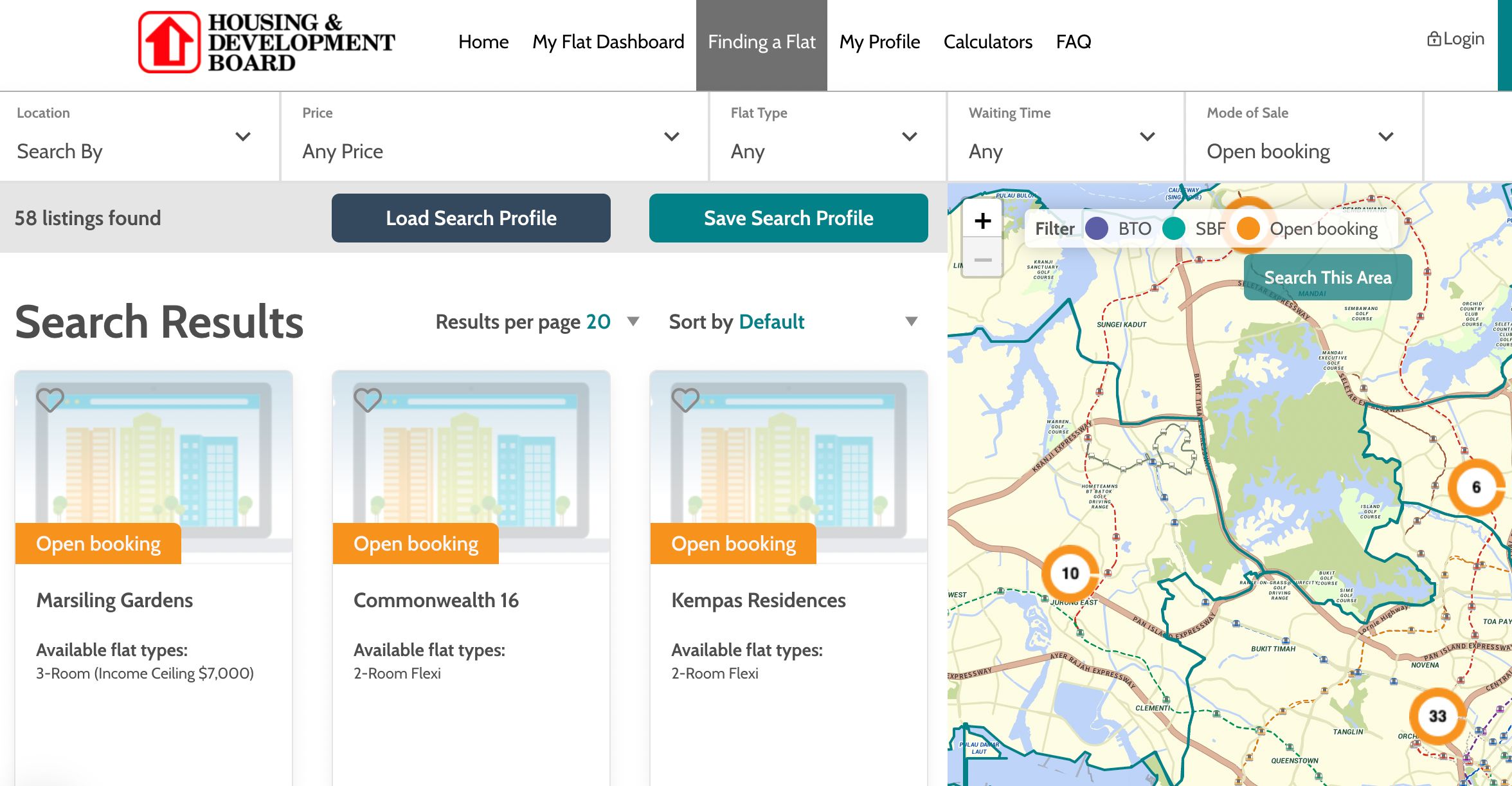 These flats are available on HDB's Open Booking system. Unlike the SBF exercise, this is not restricted to twice a year; you can go online anytime, browse what's available, and make your pick.
This is a first-come, first-serve system, there's no balloting – you get to book the flat if you were the first to apply for it. Note that this means priority schemes are irrelevant, with regard to open booking.
Depending on when you make the application, it's possible to book the flat even on the afternoon of the same day:
At the time of writing, the Open Booking system is offline – it's temporarily suspended until 23rd March 2022, after which you can find it here.
As with the SBF exercise, you can see the block, floor, and ethnic quota limits.
Important things to know about balance flats
Balance flats may sometimes cost a bit more
All usual eligibility requirements still apply
Generally wider range of locations to pick from
You may not have the best remaining units to pick from
Shorter time to secure financing
Shorter waiting time to get your flat
1. Balance flats may sometimes cost a bit more
Balance flats tend to be priced a bit higher than those bought at BTO launches, as their prices reflect existing market rates. You might also argue this is fair for flats that are already completed, or have much shorter wait times (see below).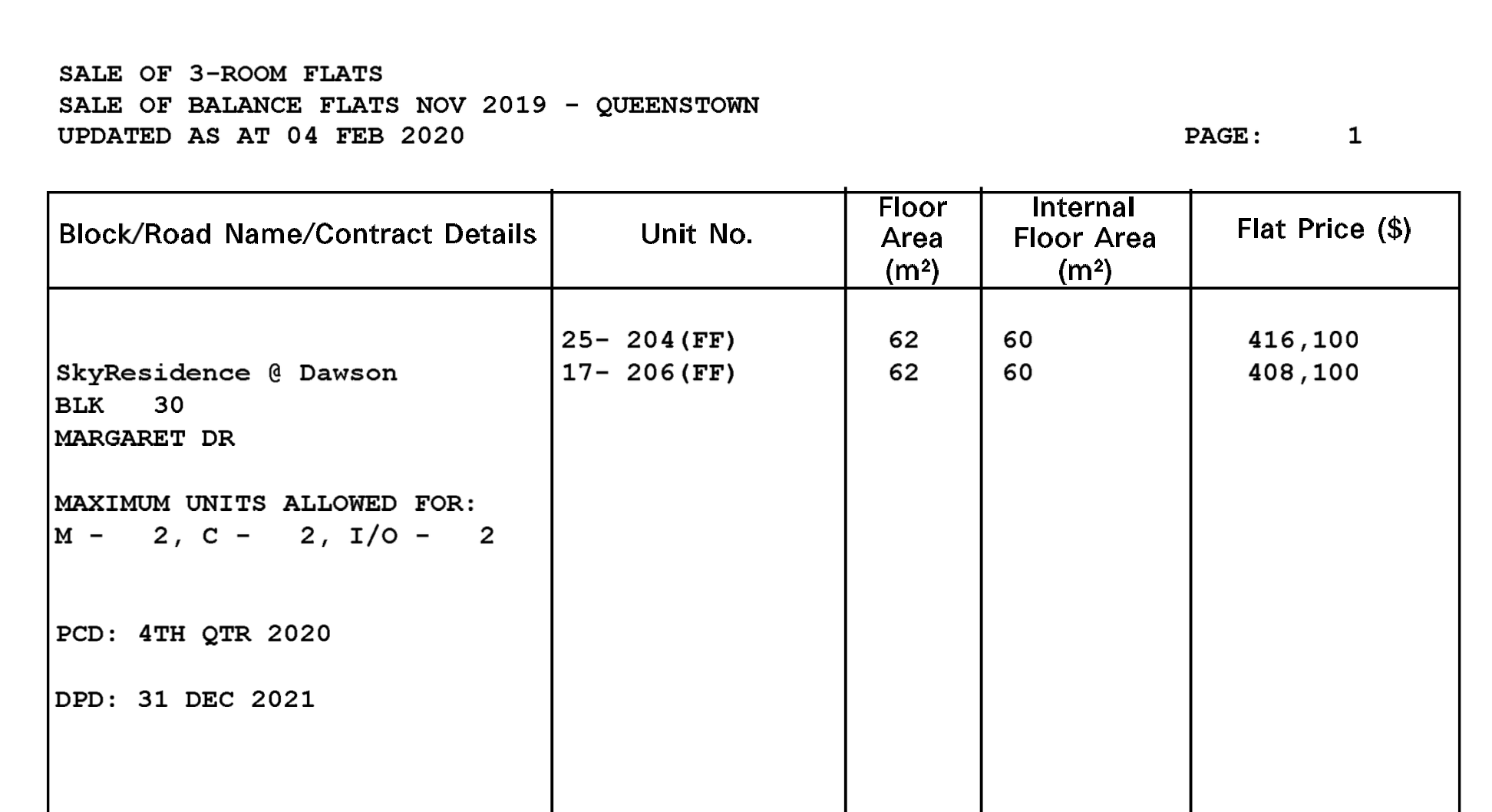 For those released older resale flats (because of various reasons like they are repossessed, etc.), these can sometimes be cheaper than what is on the open market. This is because the price and valuation are considered the same, and there won't be a need for a higher cash outlay via Cash Over Valuation (COV), as you might face with resale units. Of course, this is only applicable during this current hot market.
Read this next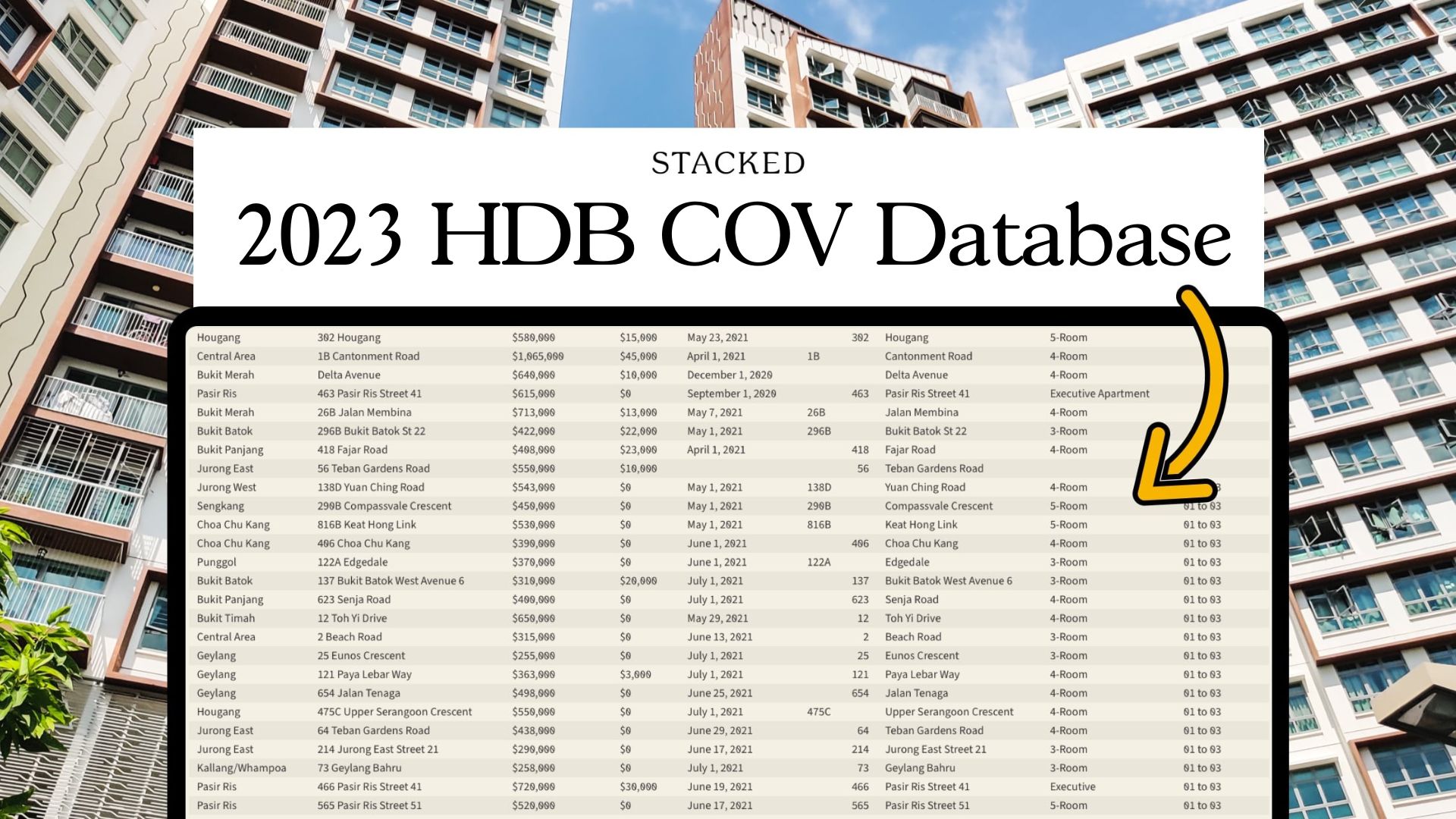 Read this next
by Stacked
2. All usual eligibility requirements still apply
You still need to buy under one of the usual HDB schemes, such as the Public Scheme, Joint Singles Scheme, etc., so you need to meet the requirements of those schemes.
Do remember to watch out for the ethnic quota, which will be indicated by HDB. Chinese buyers often – but not always – find it tougher to get Open Booking flats, because the quota is more often maxed out for them.
3. Generally wider range of locations to pick from
Unlike BTO launches, which tend to have around three launch locations at a time, balance flats are scattered everywhere. You can find the odd unselected flat even in mature areas sometimes (but no guarantees of course).
If the upcoming BTO launches feature no locations that are good for you, you may want to consider trying your luck with a balance flat.
4. You may not have the best remaining units to pick from
This is a bit of a generalisation, and to be clear, not all balance flats are undesirable flats. Sometimes, a good unit joins the pool because the previous buyers backed out.
That said, there's no getting around the fact that many balance flats are… well, leftovers. You may be choosing from units that were unselected due to bad facing, being too close to MRT tracks, being ground-floor units too close to the road, etc.
In our experience, the most highly desirable units – such as corner units or high-floor units – rarely make an appearance in the pool of balance flats.
Also, it's worth noting that if the flats are completed you can visit the location to get a better sense of the area, but you wouldn't be able to view the unit to see the interior and judge the condition of the space (unlike a regular resale flat).
5. Shorter time to secure financing
A BTO launch has a longer wait time (see below), which also means buyers have a longer time frame to secure financing from the bank or HDB.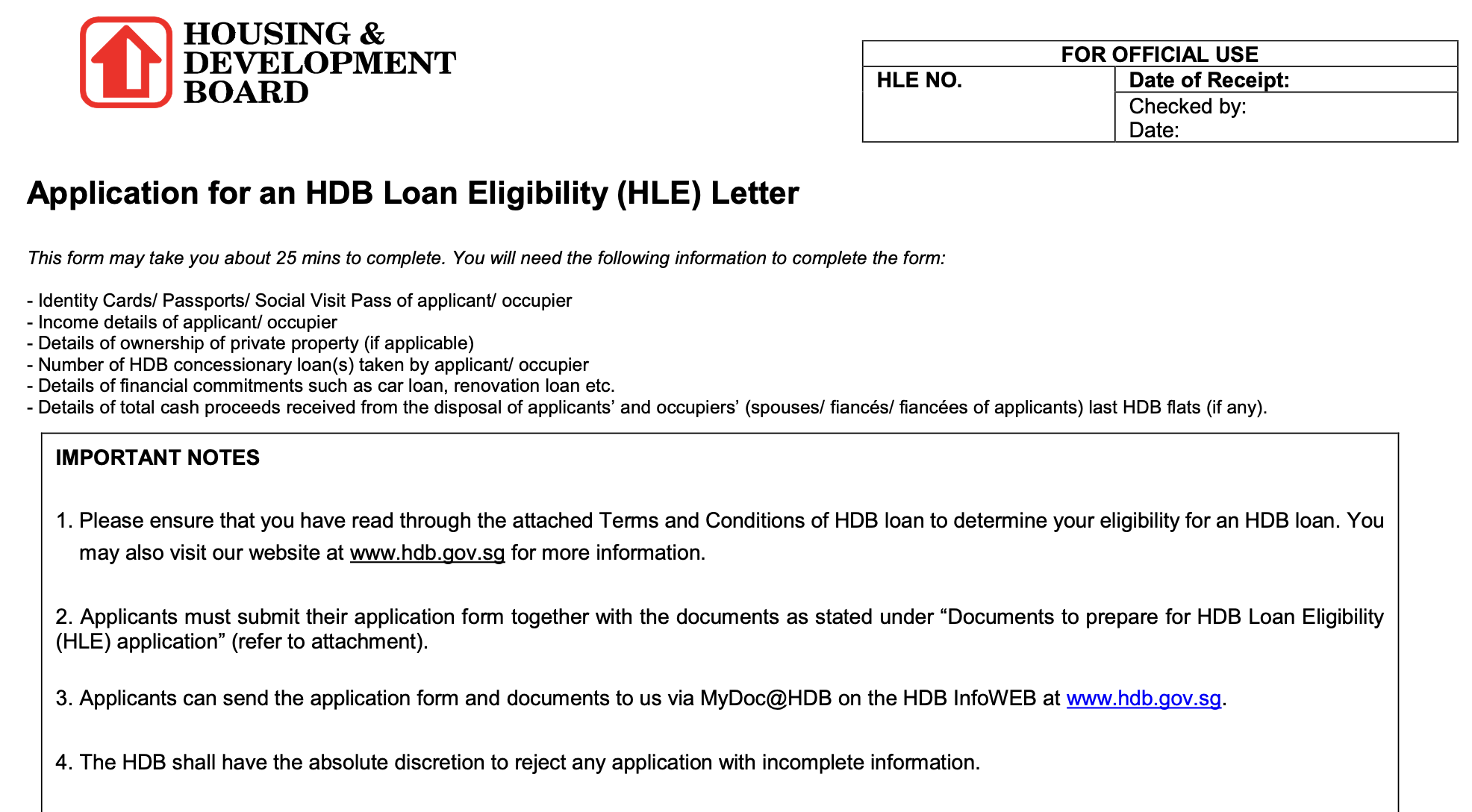 Because the wait time with balance flats is shorter, it's quite important to get your loan approval early. For those using an HDB loan, remember that you can only defer your income assessment until three months before key collection.
For bank loans, do remember to scout out the cheapest banks first; and get Approval In Principle (AIP) so you can act fast. This is vital for Open Booking flats, where your flat booking can occur very quickly after application (see above). 
Note that Option fees are non-refundable –if you put down the Option for the flat but cannot secure a home loan later, you will forfeit the amount.
6. Shorter waiting time to get your flat
Some balance flats are already completed, and buyers can move in as early as three months (and yes, they are still new with fresh 99-year leases). Other flats may be further along in construction, by the time you buy them as balance flats.
Overall, it's a lot faster than buying at a BTO launch, where you would wait around five years for construction to be over. Not as quick as buying a resale flat, perhaps, but definitely something for those in urgent need to consider.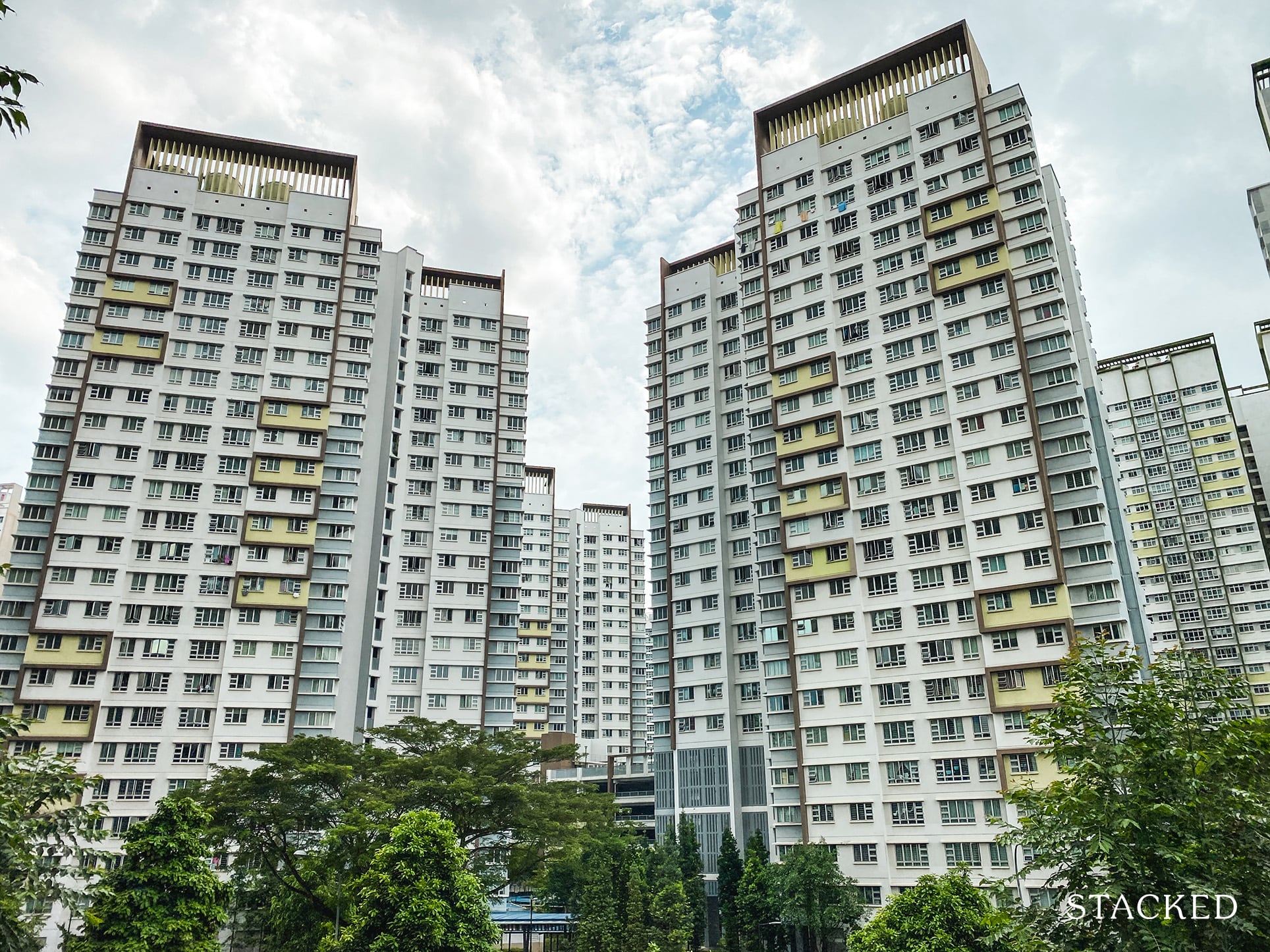 Should you buy a balance flat?
A balance flat will appeal to those who urgently need a home, but at the same time are wary of Cash Over Valuation (COV) and lease decay.
It is likely to be a more popular option as of 2022, given that resale flat prices are at an all-time high, and that Work From Home arrangements are driving Singaporeans to find their own place sooner.
However, some buyers may be put off by the idea that they're getting the "bottom of the barrel" (although as we've pointed out, that's not always true). If you have a balance flat you're considering, do reach out to us so we can put you in touch with an expert – a property agent who knows the area can help to spot early issues.
You can also follow us on Stacked for news on the Singapore property market, and ongoing trends and changes in the real estate scene.