Commentary
Can An Old Condo Perform Better Than A New Condo? Here Are 3 Real-Life Examples
Ryan J
May 22, 2023

9

min read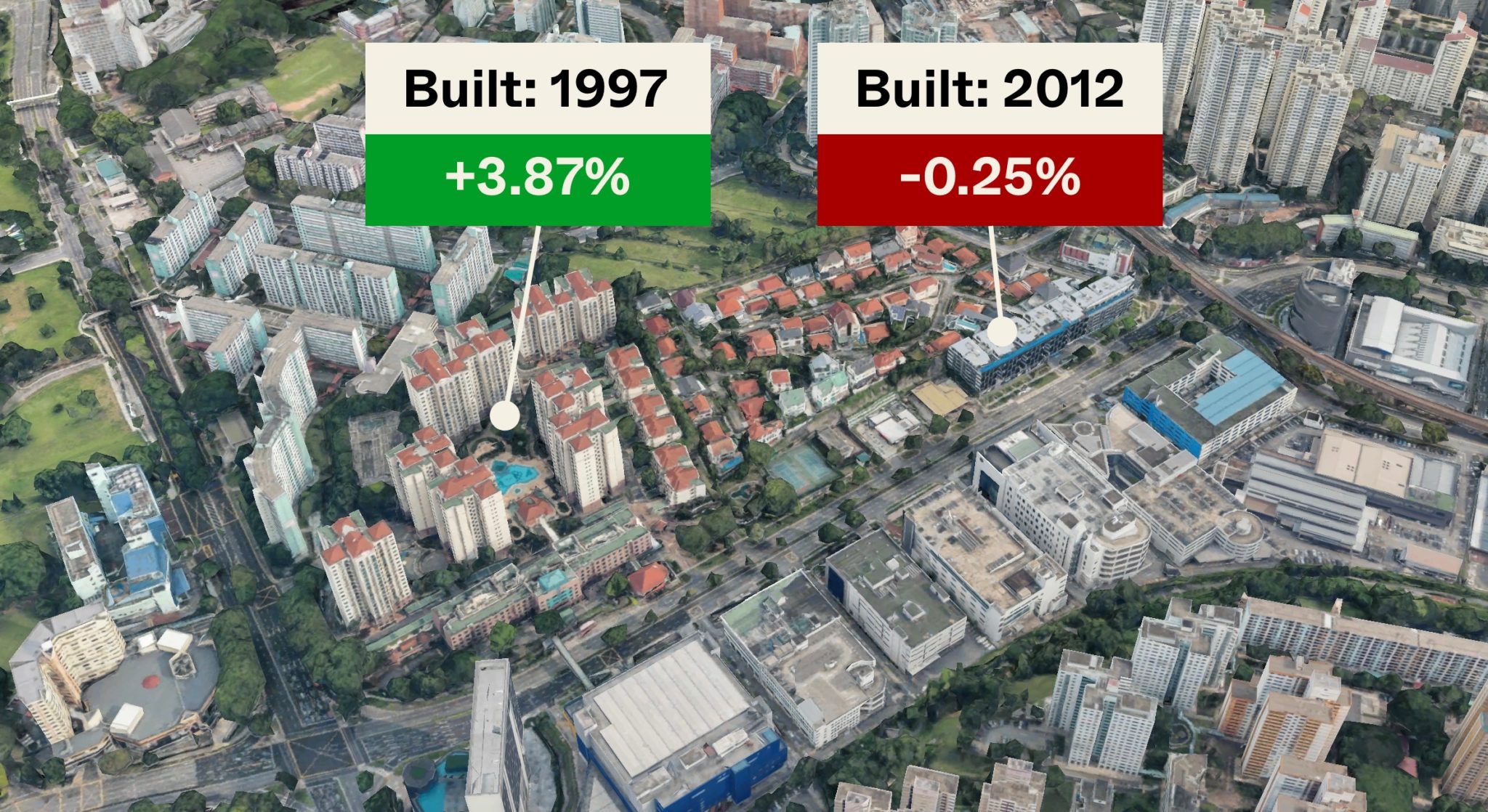 9
min read
A common sales pitch is that newer condos tend to outperform older ones; whether due to the shiny newness factor, having newer facilities, or maybe a more suitable, modern layout. Some seasoned property investors have also disputed this, however, with some insisting that resale condos offer better potential for appreciation. There are even investors who swear by the oldest properties, which have lower price points due to advanced lease decay. Who's right?
Here are some comparisons that are close as possible to find where older condos actually outperformed newer condos:
Comparisons over the past decade
The following are comparisons between newer and older condo units, which are as close in location and size as we were able to find. The overall performance is based on transactions over the past decade, from 2012 to 2022.
1. Robinson Suites vs Emerald Gardens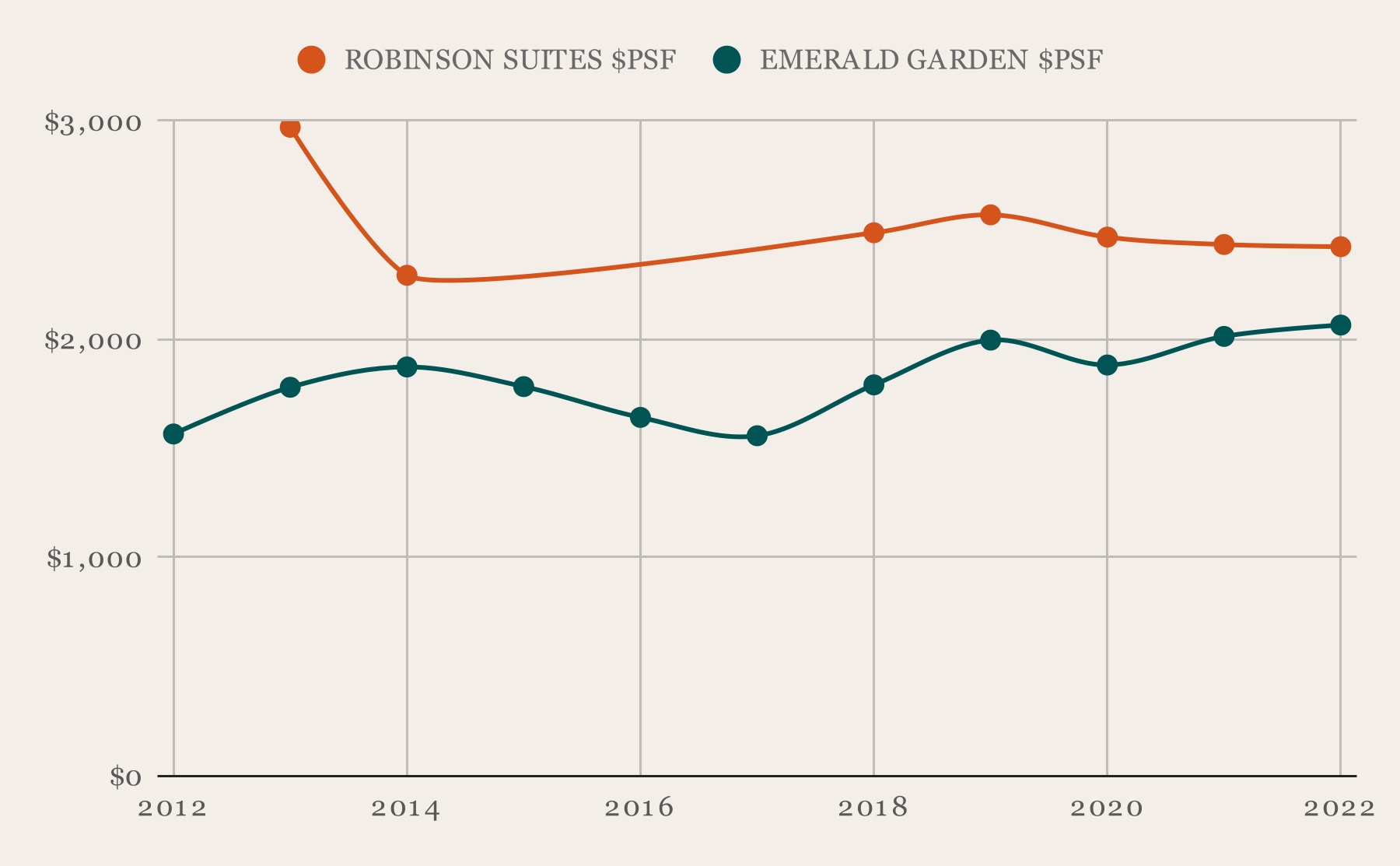 Let's look at the first contender – Robinson Suites and Emerald Gardens
Both condos are situated in District 1, Robinson Suites is freehold, while Emerald Gardens is 999-years, which is typically seen to be as good as freehold.
Robinson Suites was actually launched in December 2010, and prices were even higher at an average of $3,026 psf. By 2013 when it came to sub sales, that had dropped to $2,972 (just the one transaction), and an even steeper drop to $2,294 the following year in 2014.
Since it was built in 2016, prices have stabilised around $2,400 psf.
Without going too deep into it, one simple reason could be due to the timing of the launch of Robinson Suites (and this is a consistent theme that you'd see with the rest). It was launched between 2010 to 2013, and this was the same period that coincided with the rise to the peak of the property market.
2. The Anchorage vs Alexis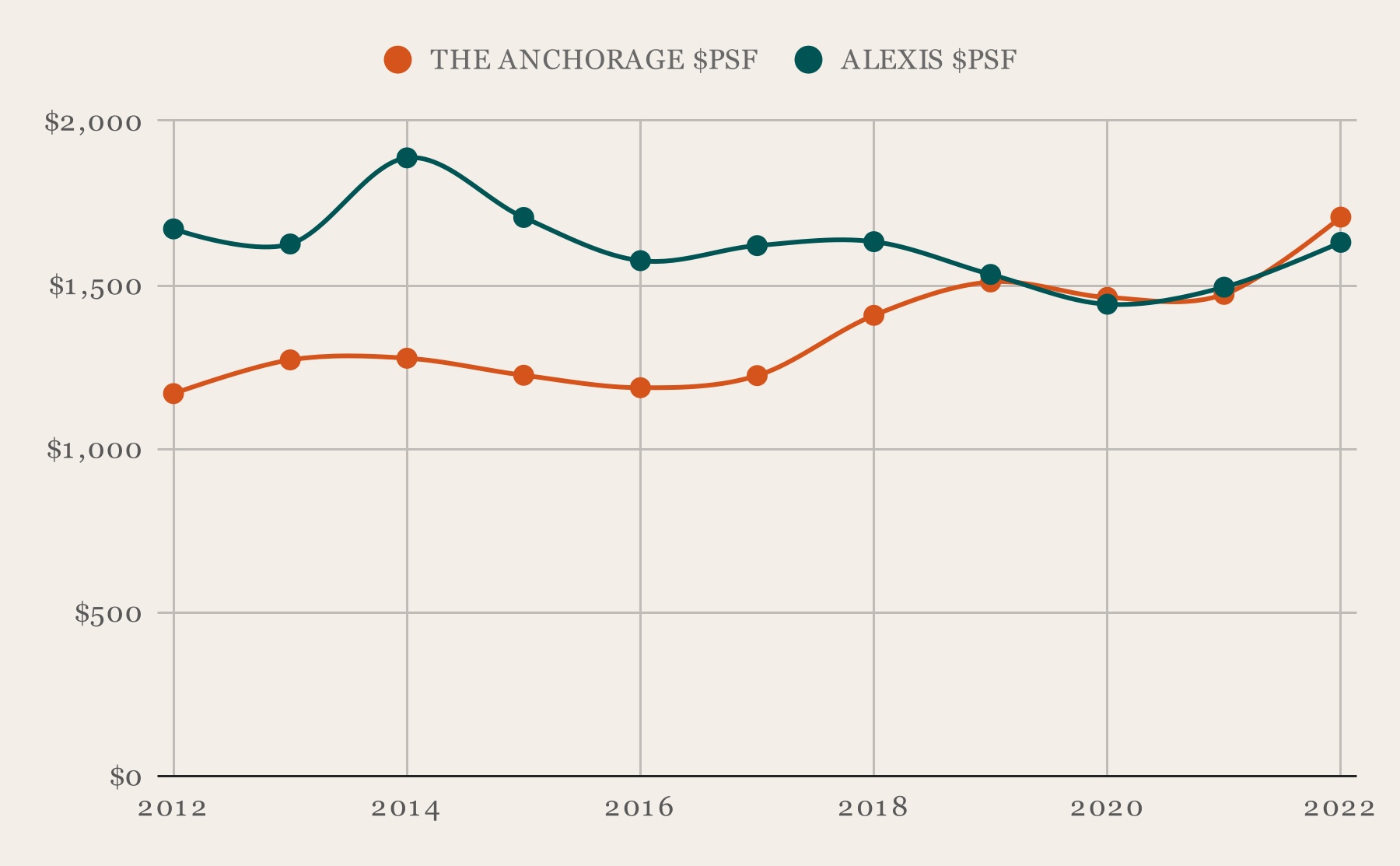 Moving out of the central region, the next comparison is between The Anchorage and the newer Alexis. The Anchorage is a much bigger condo in terms of land size, but units wise it is actually just about 2.5x the number of units.
Both developments are freehold, but the performance between them is quite stark (also despite Alexis being much closer located to Queenstown MRT station).
We've only looked at the past 10 years worth of data, so from 2012, Alexis was transacting at a sub sale level, as it was launched back in 2009. Those who bought in 2009 would have largely made a ton of money, as prices back then were only going for $800 to $1,000+ psf. This shot up to an average of $1,888 psf in 2014, with the most profitable transaction thus far making a cool $624,000 in 4 years.
But over the last 10 years, you can see that The Anchorage has been steadily appreciating, from an average of $1,168 psf to $1,707 psf in 2022. This is as compared to the prices at Alexis, which have remained stagnant at around $1,630 psf in 2022.
There could be a number of reasons for this. First, bigger and older condos tend to perform quite well given there are a limited number of these left (more spacious land and unit sizes). Secondly, Alexis offers mainly shoebox units, which was in vogue in 2009, but demand for such small homes has tapered off in recent years.
3. Mera Springs vs 8 Farrer Suites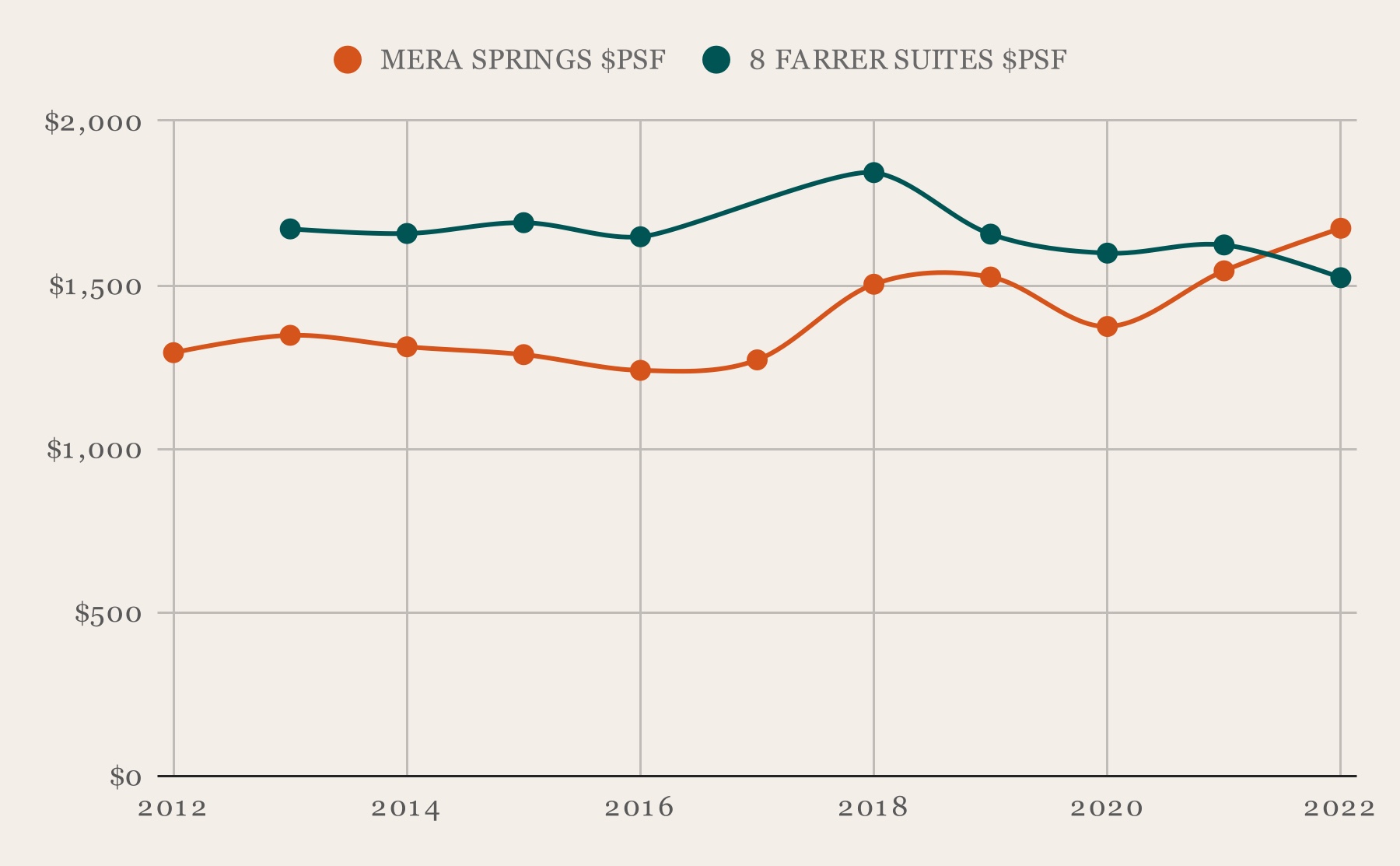 Mera Springs and 8 Farrer Suites are located in District 8, and both are small developments of 129 and 34 units respectively.
Mera Springs was built in 2008, and like most developments, it had a rise in prices during the peak in 2013. This was followed by stagnant growth till a rise in prices from 2018 till the current 2022.
8 Farrer Suites was launched during the market peak in 2013, and with the exception of the highest psf achieved at the development so far in 2018 of $1,975 psf, prices have come down since.
As a simple overview, this looks to be a case of the timing of the launch during a market peak, as well as the boutique nature of 8 Farrer Suites.
A note on freehold versus leasehold condos
If you're trying to compare a freehold and leasehold condo that differ in age, the above may not be as useful to you.
Most of the comparisons above are made between freehold condos. When you compare freehold to leasehold, it's no longer fair as the freehold condo has no element of lease decay.
(It could be argued this is compensated by the price premium for a freehold property; but the premium varies so significantly between projects that it's impossible to generalise that).
An exception to our various comparisons is the Caribbean at Keppel Bay to Reflections at Keppel Bay; but we have at least kept the comparison to two leasehold properties.
Some other factors to consider in older vs. newer properties
Older condos seem to bounce back better from cooling measures
We haven't factored in rental
No accounting for maintenance fees
Remember to factor in renovation costs
1. Older condos seem to bounce back better from cooling measures
The Total Debt Servicing Ratio (TDSR) was introduced in 2013, and restricted monthly home loan repayments to 60 per cent of the borrowers' income. Unlike previous measures such as the Additional Buyers Stamp Duty (ABSD), it affected private home buyers across the board – not just investors buying second or third homes, but even first-time buyers or upgraders.
By 2014/15 the TDSR had fully sunk its teeth into the market; you'll notice many prices started to dip at around this time. But there are examples of older condos bouncing back from this, much quicker than newer counterparts.
The Anchorage, for example, was at $1,276 psf in 2014 and started to fall over the next three years. But by 2018 it had bounced back to $1,407 psf, and hasn't fallen below this number since.
Conversely, its newer counterpart (Alexis) saw prices surge to $1,888 in the year 2014. But from 2015 to the present, prices never reached that level again, ending 2022 at just $1,630 psf.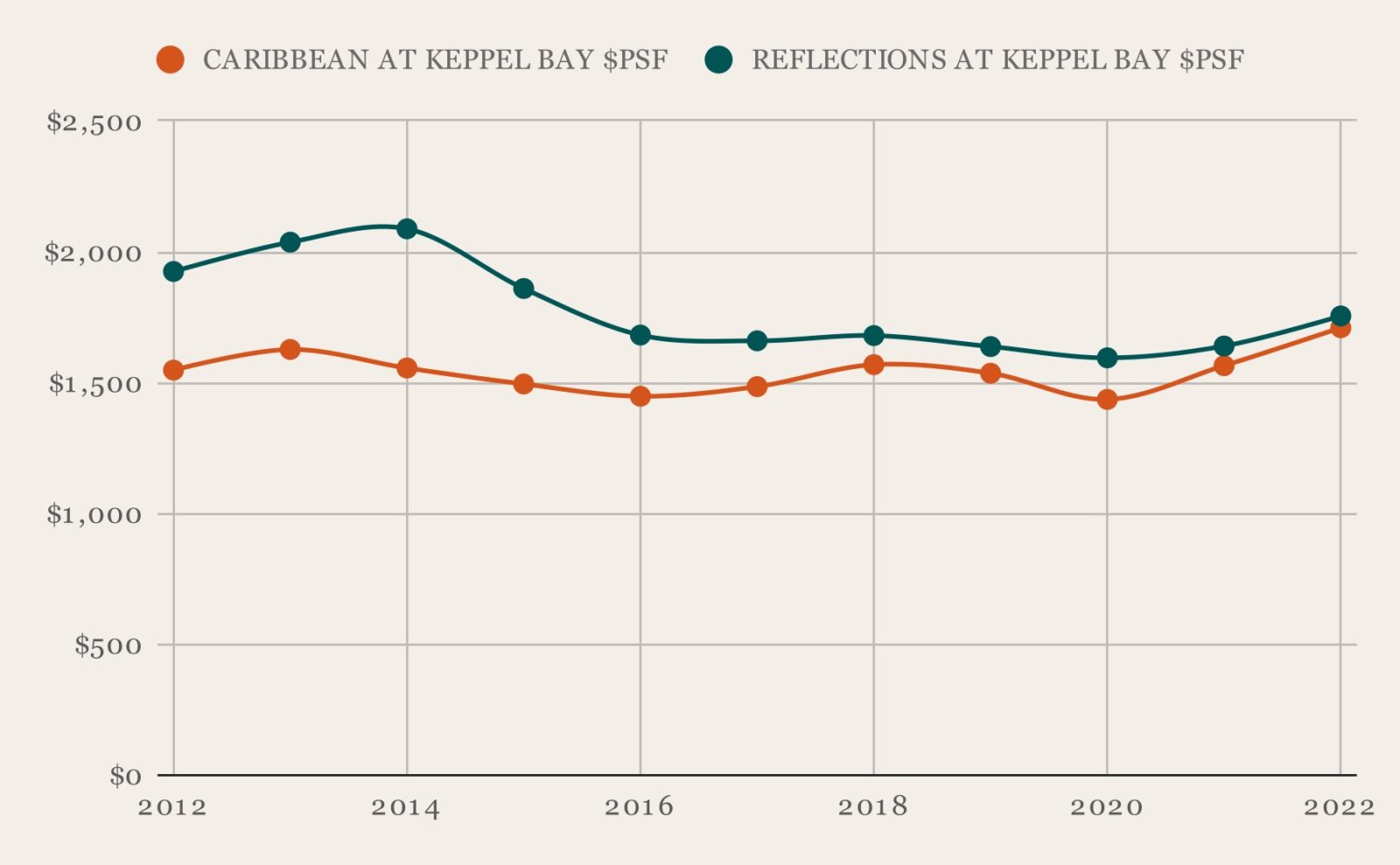 We see the pattern in the Caribbean at Keppel Bay, where prices dipped from $1,556 psf in 2014, before bouncing back to $1,569 in 2018. Its counterpart, Reflections at Keppel Bay, was priced at around $2,088 psf in 2014. It has never recovered to this price point after the cooling measures, and ended 2022 at $1,755 psf.
This is worth bearing in mind should we see further loan curbs in future.
2. We haven't factored in rental
In the above, we have only looked at resale gains for the condos. However, some realtors have pointed out that we didn't factor in rental income, so we're including a mention of that here.
Realtors pointed out that many of our condo choices were in prime areas (city centre and city fringe). These areas tend to attract more affluent tenants, who have fewer qualms about paying more for newer facilities or better-maintained condos.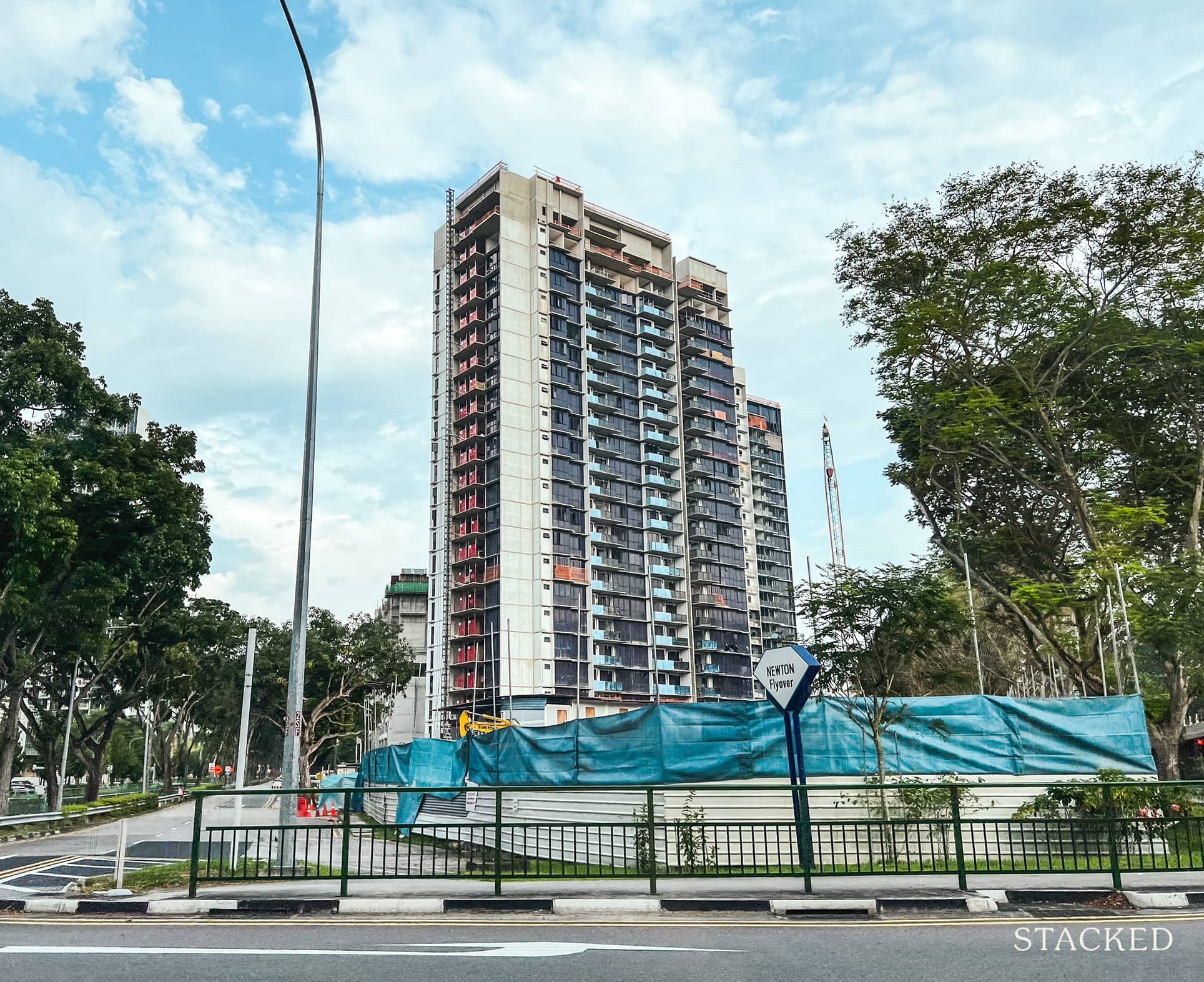 Even outside of prime areas, newer condos are generally easier to rent out. This could mean lower vacancies or higher rental income, compensating for the higher initial price point.
Mind you, if you're an owner-investor and don't rent out your unit at all, none of this is a factor. So for landlords specifically, there may be a stronger argument in favour of newer condos.
3. No accounting for maintenance fees
We haven't accounted for maintenance fees in the above, which can be a significant factor. This isn't just about facilities getting old, but the size of some '80s and '90s era condos.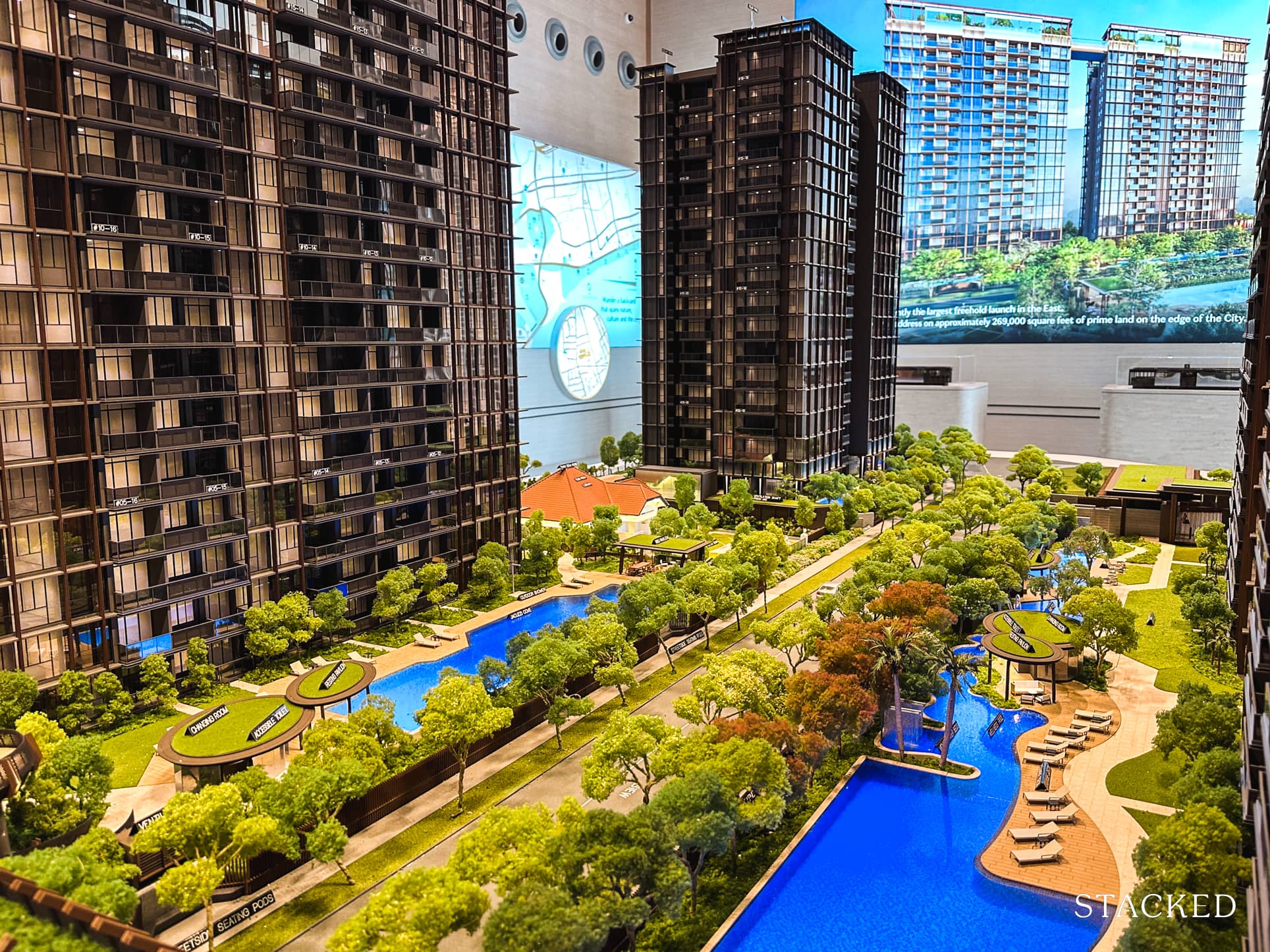 The bigger your condo unit, the higher the Share Value – so the unusually huge units of older condos might mean higher maintenance fees. It's also common for older condos to have smaller unit counts (hence the larger size of each unit); but smaller unit counts mean fewer owners to share the maintenance fees.
However, this isn't universally true. Some new condos have expensive and pricey facilities (e.g., multiple large pools), that make maintenance cost as much – if not more – than older counterparts.
4. Remember to factor in renovation costs
This is also not accounted for in our comparisons, as renovations are too specific to each unit. Renovations are also undertaken at different times by different owners (e.g., a condo may be older, but the specific unit may have been renovated more recently).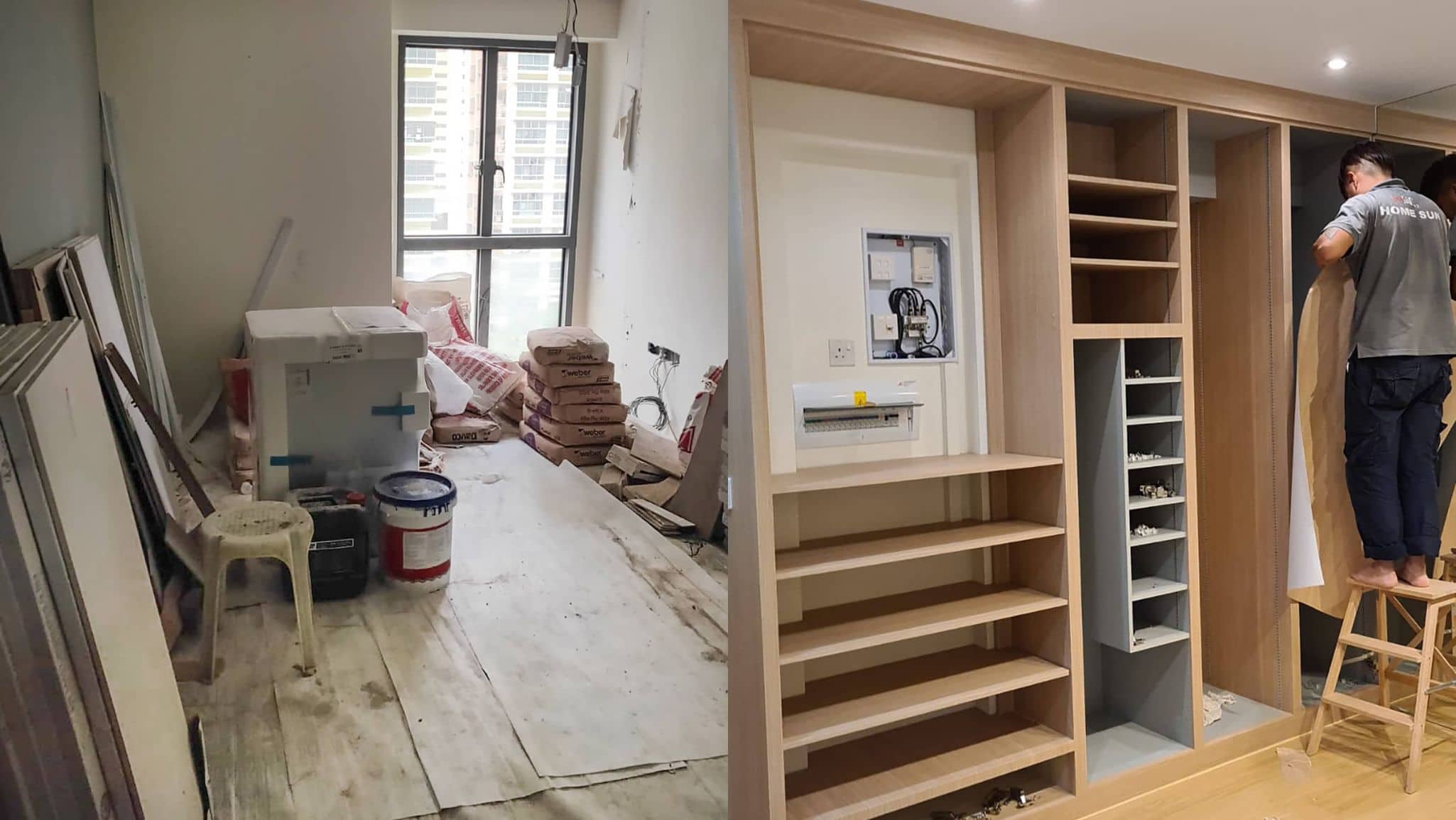 In general, however, an older condo is more likely to need extensive renovations. By the time a condo is 10+ years old, chances are you'll have some sagging cabinets, scuffed flooring, minor leaks, etc.
Conversely, you may find a very old condo, but with renovations that were done just in the past five years. This is likely to be priced above the surrounding units, and it can change the outcome of your investment returns.
As such, it's not uncommon for some buyers (especially landlords) to be more concerned about the state of the specific unit, rather than the age of the overall project. If you're going to end up spending six digits to renovate an old condo unit, it may be better to just pick a newer one.
For more data and insights on the Singapore property market, follow us on Stacked. We'll also provide you with an in-depth look at new and resale properties alike.