Commentary
Is It Really A Buyer's Market Right Now?
Ryan J
July 29, 2020

6

min read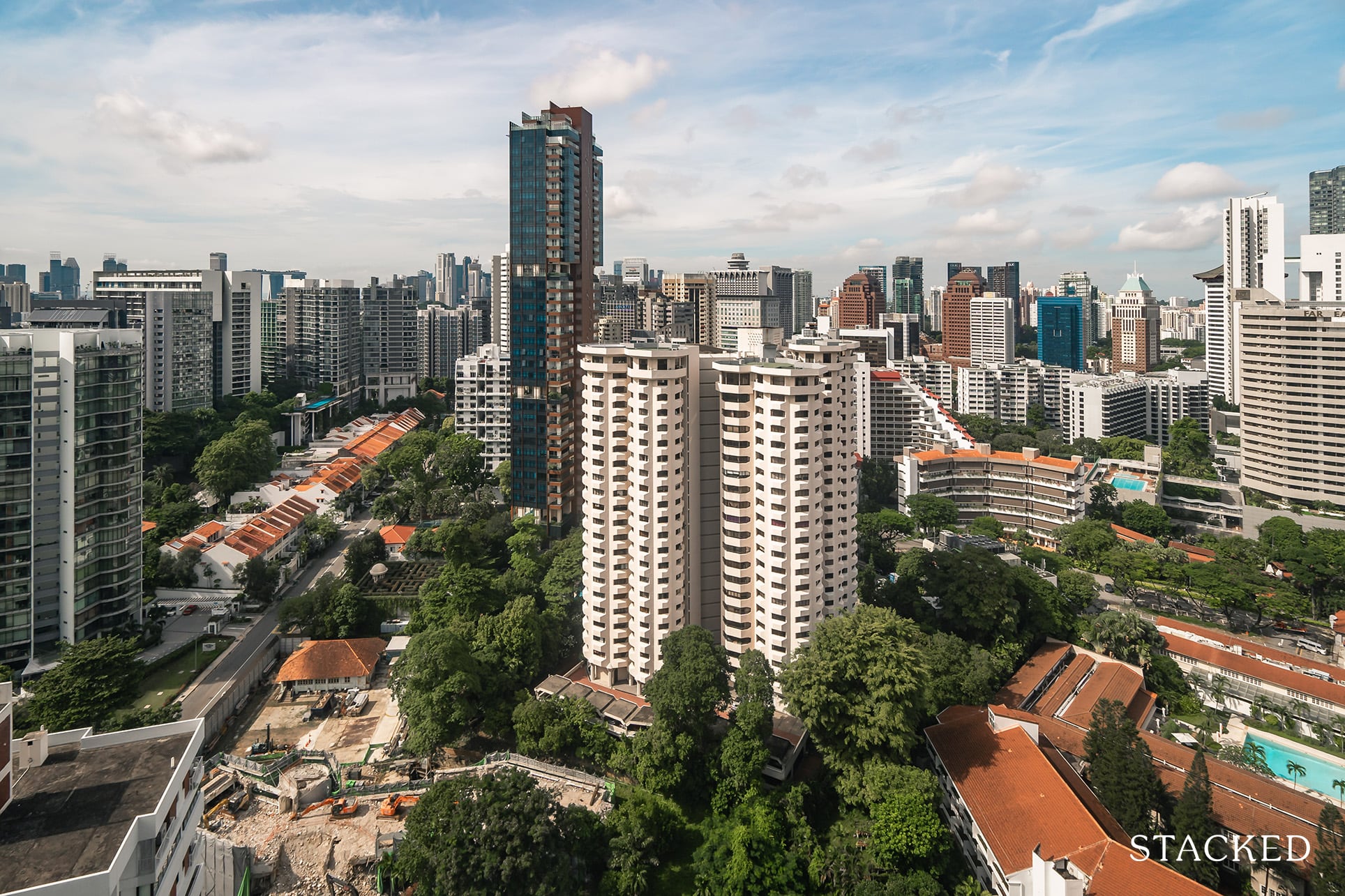 6
min read
"Covid-19 = economic downturn = desperate sellers".

This seems to be the common assumption right now in Singapore's real estate market. A report released earlier this month that's often cited is the 1.1 per cent decline in private home prices. The common follow-up to this is that "now is the best time to buy".

But before you ready your cheque book, here's what we've been noticing of late. While Covid-19 is wreaking havoc, it may not lead to as much of a discount as you might think. In fact, from our observations on the ground, sellers appear far from desperate.

A report by the Straits Times a few days ago showed a surprising 0.3% rise in new private home prices in Q2 (from the previous 3 months).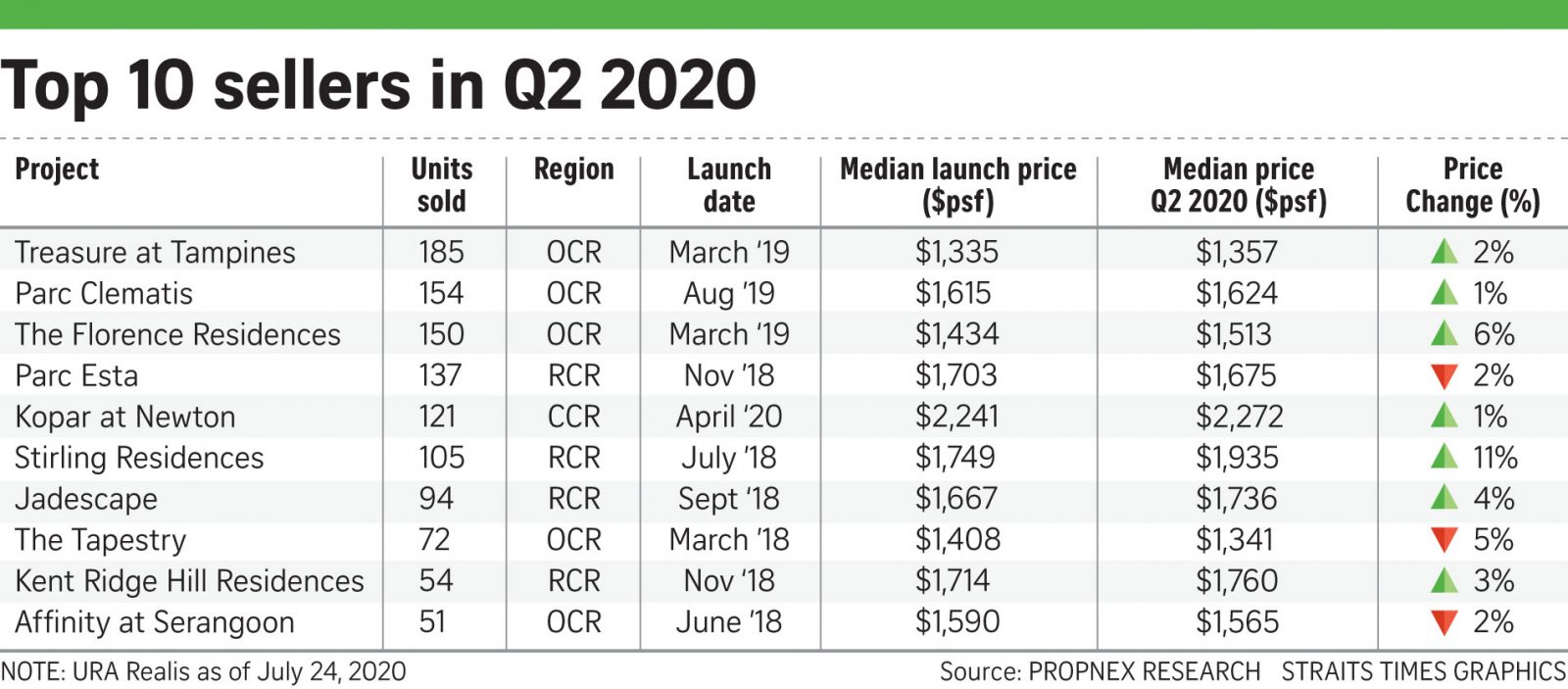 Some have also posted price increases (mostly minimal) since launch as well. If anything, it is congruent with what we've seen of late, with slated price increases in some of the new launches.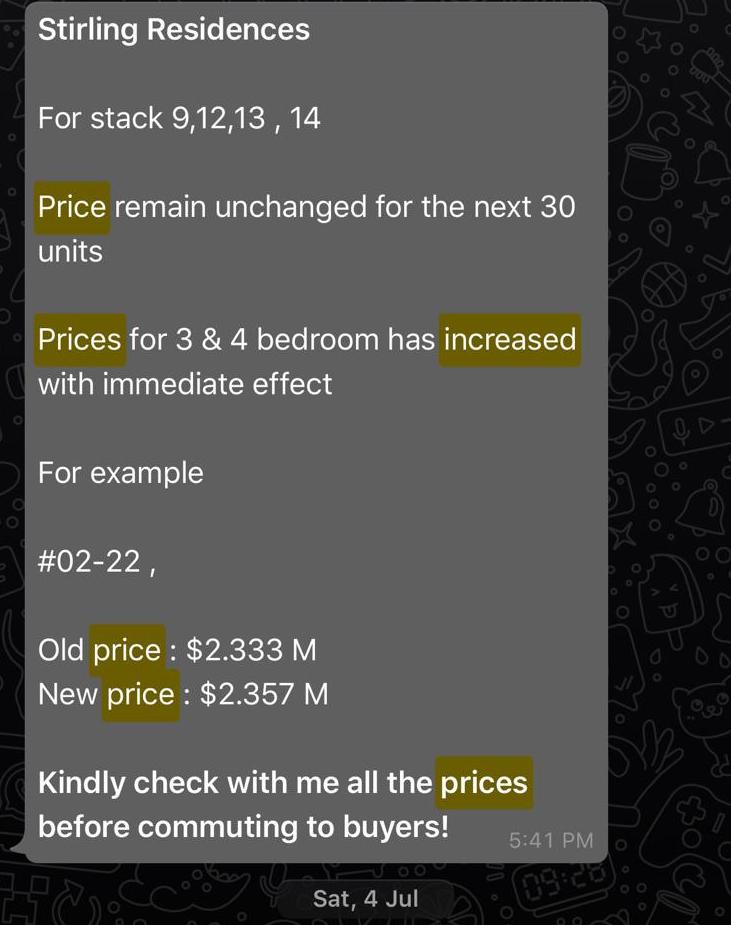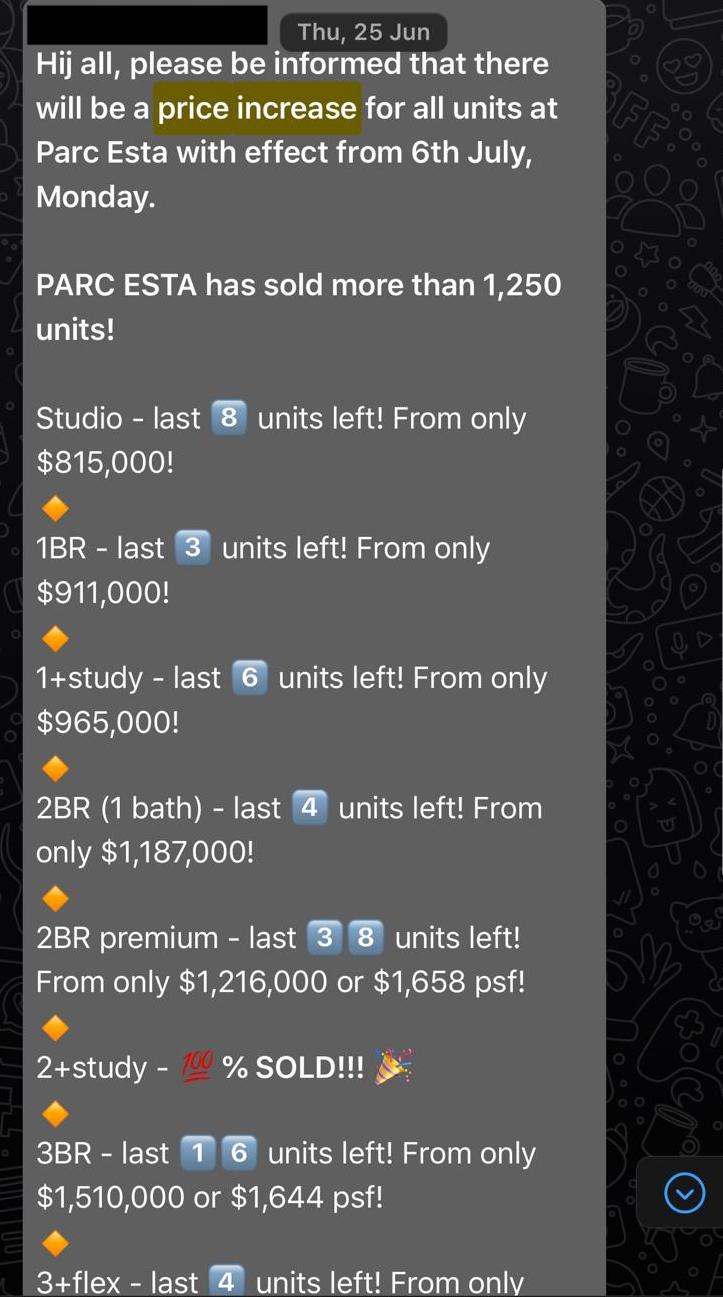 Here are some key points to note:
Developer discounts are not especially steep even with Covid-19
In the resale market, sellers have demonstrated considerable holding power
Mortgages can be deferred
The ABSD deadline may be less of an issue than we think
Buyers may have a record number of other upgraders to contend with
1. Developer discounts are not especially steep even with Covid-19
In June, new private home sales saw a rebound of 105 per cent; a phenomenon that's been partly credited to lowered prices.

Prior to that, The Business Times also had an article headline claiming "half of developers" are likely to cut new launch prices. We've already responded to that earlier, pointing out the survey is based on sentiment, and that discounts may not be as huge as expected. 

Now if you look at our recent list of launch prices, you'll see that the largest discounts are in the range of 10 per cent (19 Nassim), with many condos offering only small discounts of around five per cent (Jadescape). 

But these discounts wouldn't raise an eyebrow in any other situation.

In fact it's quite common to see this range of discounts, during the VIP preview or first phase of a launch. As an example of when sellers (developers in this case) start to sweat, take a look at the last buyer's market in Singapore: This was in 2015 – 2016, when the private property market saw prices drop over three per cent. In that same year, we saw some developers move higher-end residential units with discounts of 18 to 30 per cent, lest they miss the extension deadlines for the Qualifying Certificate (QC).

There's only one example we've seen of this so far; that's the fire sale at 38 Jervois, with discounts of 13 to 24 per cent. It also doesn't seem likely to be replicated (see point 3). 

Unless discounts climb steeply, we'd hesitate to read too much into them at the moment.

2. In the resale market, sellers have demonstrated considerable holding power
Since 2014, a continuous slew of cooling measures ensured that Singaporeans don't over-leverage on property. Key among these is the Total Debt Servicing Ratio (TDSR).

The Total Debt Servicing Ratio (TDSR) restricts monthly loan repayments to 60 per cent of the borrower's monthly income, inclusive of other obligations like car loans, student loans, etc.

The interest rate used to determine your TDSR limit is 3.5 per cent per annum, regardless of the current market rate. However, note that the current market rate is around 1.3 per cent per annum. To illustrate:

To get a home loan of roughly $1 million at 3.5 per cent, for 25 years, you would need an income of about $8,335 per month. This would place your TDSR limit at roughly $5,000 per month, close to the monthly repayment at 3.5 per cent interest.
But this is just to qualify, it's not actually what you pay.

At today's average interest rate of 1.3 per cent, a $1 million loan for 25 years has monthly repayments of only about $3,900 per month. Assuming you qualified with a monthly income of $8,335, it's less than half (about 46.7 per cent) of your monthly income.
In addition, home loan rates are close to the last historic low (the Global Financial Crisis in 2008/9). The average interest rate now is 1.3 per cent, although it's possible to get even lower rates if you find the right bank. Again, bear in mind that most home owners pay this via their CPF, which has a guaranteed interest rate of 2.5 per cent.

Read this next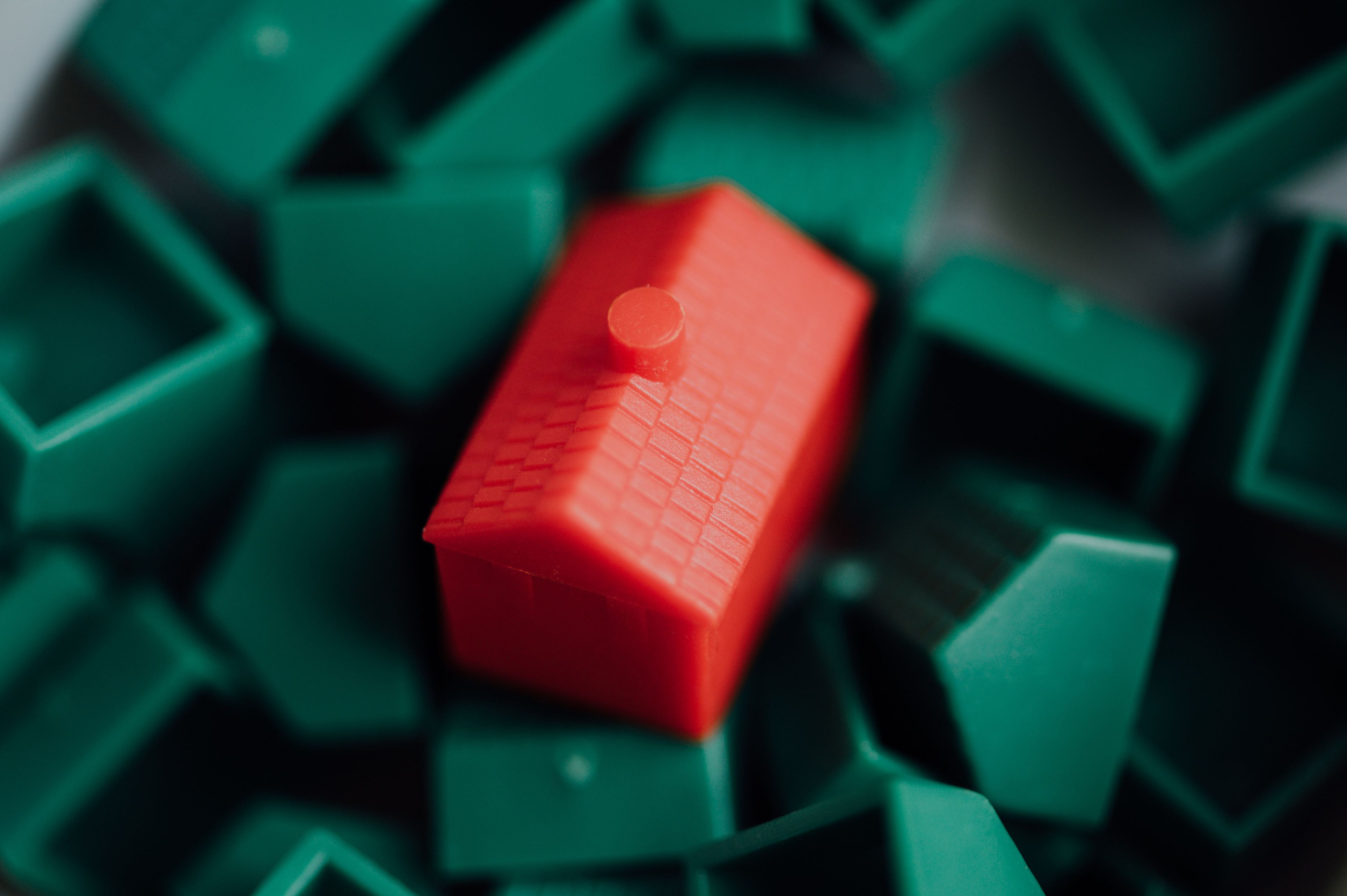 This situation is also likely to carry on until at least 2022, as that's how long the American Federal Reserve is committed to keeping near-zero interest rates. As such, most sellers are not excessively burdened by their mortgages, or in a hurry to sell.

(If you're paying a much higher home loan rate than the current average, contact us for help).

All this is compounded by how…

3. Mortgages can be deferred
It is currently possible to defer your home loan until December this year. You can either pay only the interest on your mortgage – which should roughly halve your monthly payments – or defer the mortgage entirely.

Coupled with the low interest rates we mentioned above, sellers have a lot more time to wait for offers, negotiate, and just refuse to flinch. There are always desperate sellers; but it's a stretch to imagine they're the majority right now.

4. The ABSD deadline may be less of an issue than we think
With the economic downturn and construction delays, some buyers have theorised that developers may have issues meeting the five-year ABSD deadline. 38 Jervois is not a good representation of the overall situation.

Here are some projects nearing the ABSD deadline this year, along with the take-up rate:
Forest Woods – 2 of 519 units to sell 
Cayman Residences – 1 of 19 units to sell 
Some of these will likely have sold out by the time you're done reading this; so the ABSD deadline isn't likely to contribute much to this supposed "buyer's market". 

As for the construction delays, by the way, there's been a six-month time extension for developers.

4. Buyers may have a record number of other upgraders to contend with
There are an estimated 20,000 flats reaching their Minimum Occupancy Period (MOP) in 2020, with about 17,000 to 19,000 more annually for the next 10 years.

Given the dismal performance of resale flats since 2013 – a consecutive downward trend – quite a number of these flat owners are likely to seek an upgrade. The momentum already began in 2019, and the appearance of the "sell one, buy two" approach at this time isn't a coincidence. 

Sellers – be they developers or private home owners – are not necessarily short on prospective buyers, who have their sales proceeds in hand.

The situation may yet change later in the year; but it might be premature to declare a buyer's market right now

Some people have said that we are yet to see the true effects of Covid-19 on the real estate market, that it lags behind the stock market performance, or that things will change when the helping hand from the Government runs out. If that's the case, we may see a true buyer's market later in the year, or even in 2021. For now, however, sellers are expressing very little in the way of urgency, and prices don't seem to reflect a big buyer's market just yet.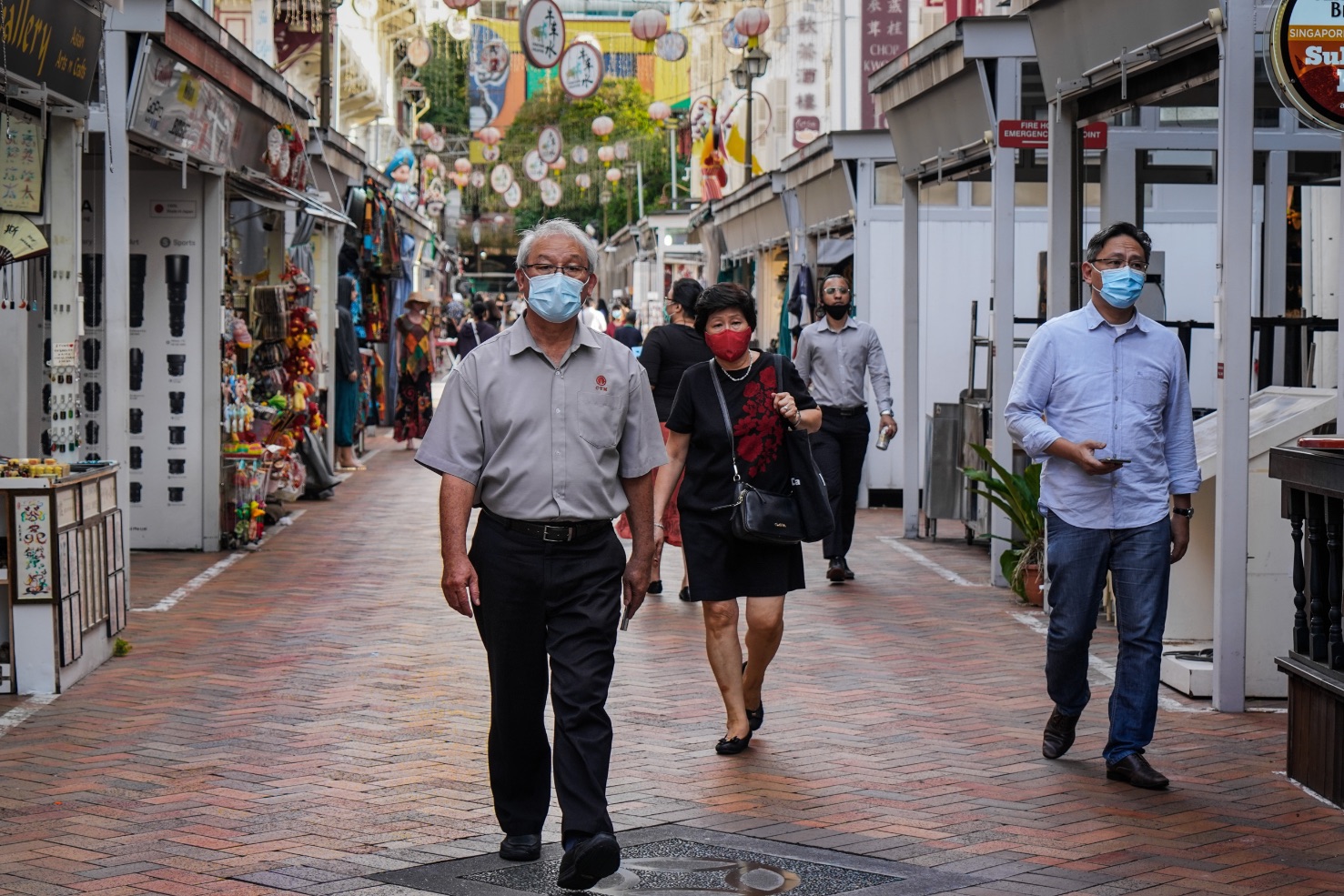 What we are seeing on the ground is that there is a current mismatch in expectations. Buyers are expecting a drop in prices, while most sellers seem to be holding firm to their initial asking prices (which could go some way into explaining the 951 resale units sold in Q2, the lowest since Q1 in 1998).

For more updates as we go along, follow Stacked, as we track movements in Singapore's real estate market.