Property Stories
Ask A Developer: 9 Questions With Qingjian Realty
Sean
August 8, 2020

6

min read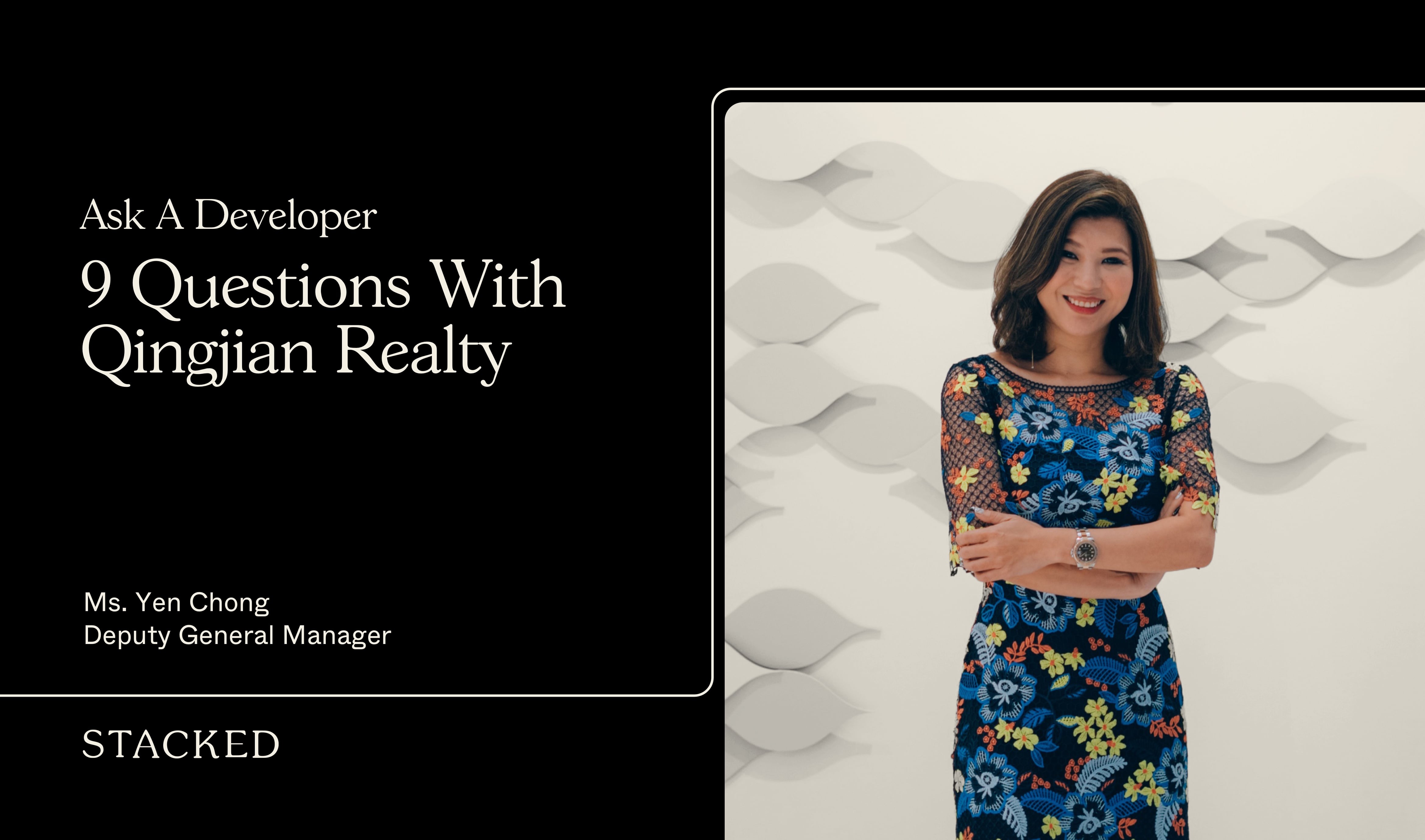 6
min read
I'm not sure if any of you share the same sentiments, but as a self-confessed property geek, I've always wondered what it's like on the other side of the coin.

In other words: what goes on in a developer's mind.

Especially when I see condominium names like D'zire – you really do wonder what must have been going on during the meeting to arrive at such a name.

Well, recently we were invited to interview Ms Yen Chong, the Deputy General Manager of Qingjian Realty in Singapore. But instead of going with the regular interview questions, we decided that it would be best to open the floor to questions from our readers at Stacked (over on Instagram – follow us here for more updates).

Thanks to everyone, we did manage to gather some very intriguing questions (sneaking in one or two of our own too). Although we didn't manage to get everyone's questions answered (we'll try harder in the next one), we did get some quite interesting responses!

Without further ado – here are 9 questions with Qingjian Realty.

9 Questions With Ms Yen Chong, Qingjian Realty
1. What are the current trends observed?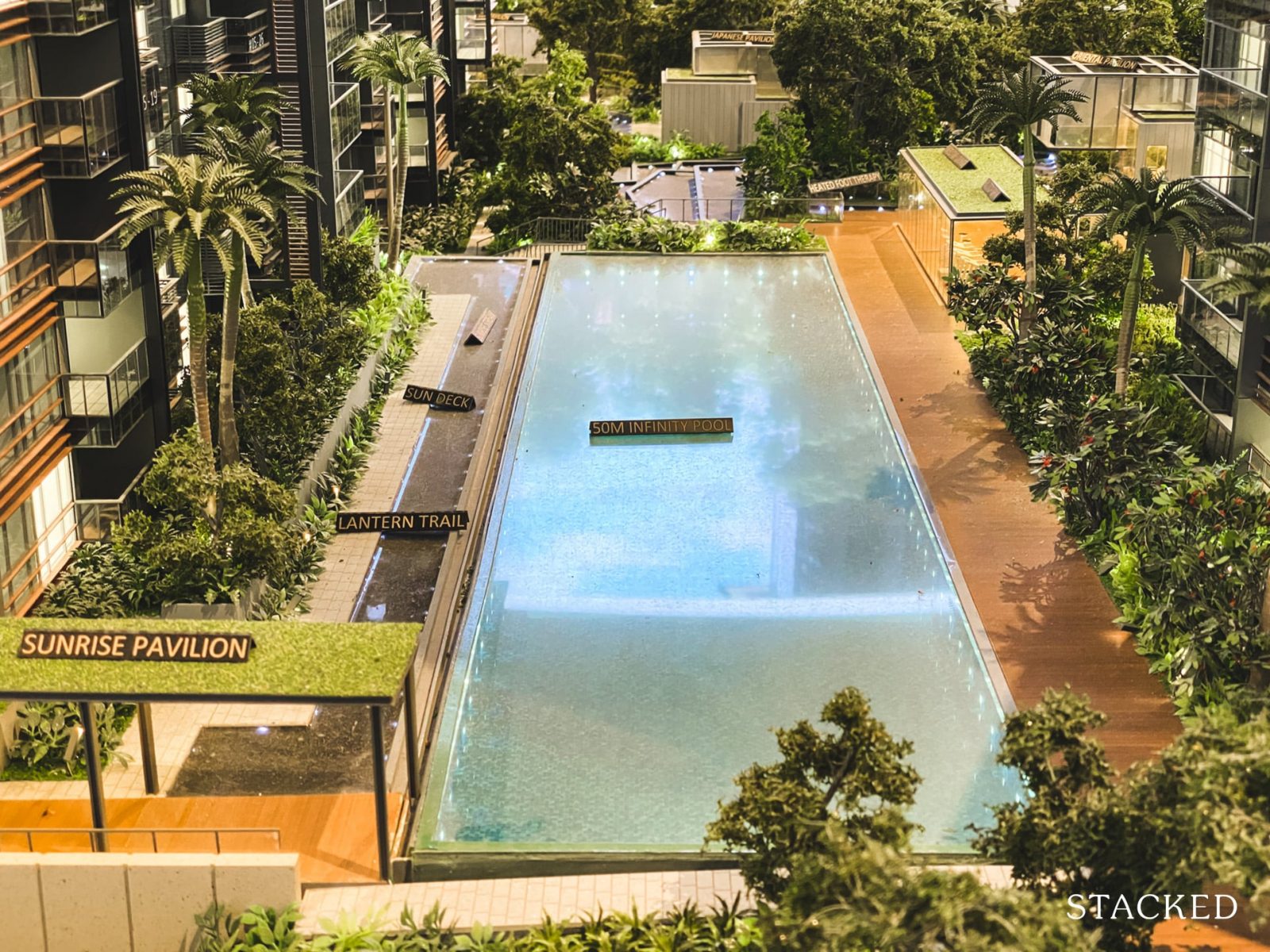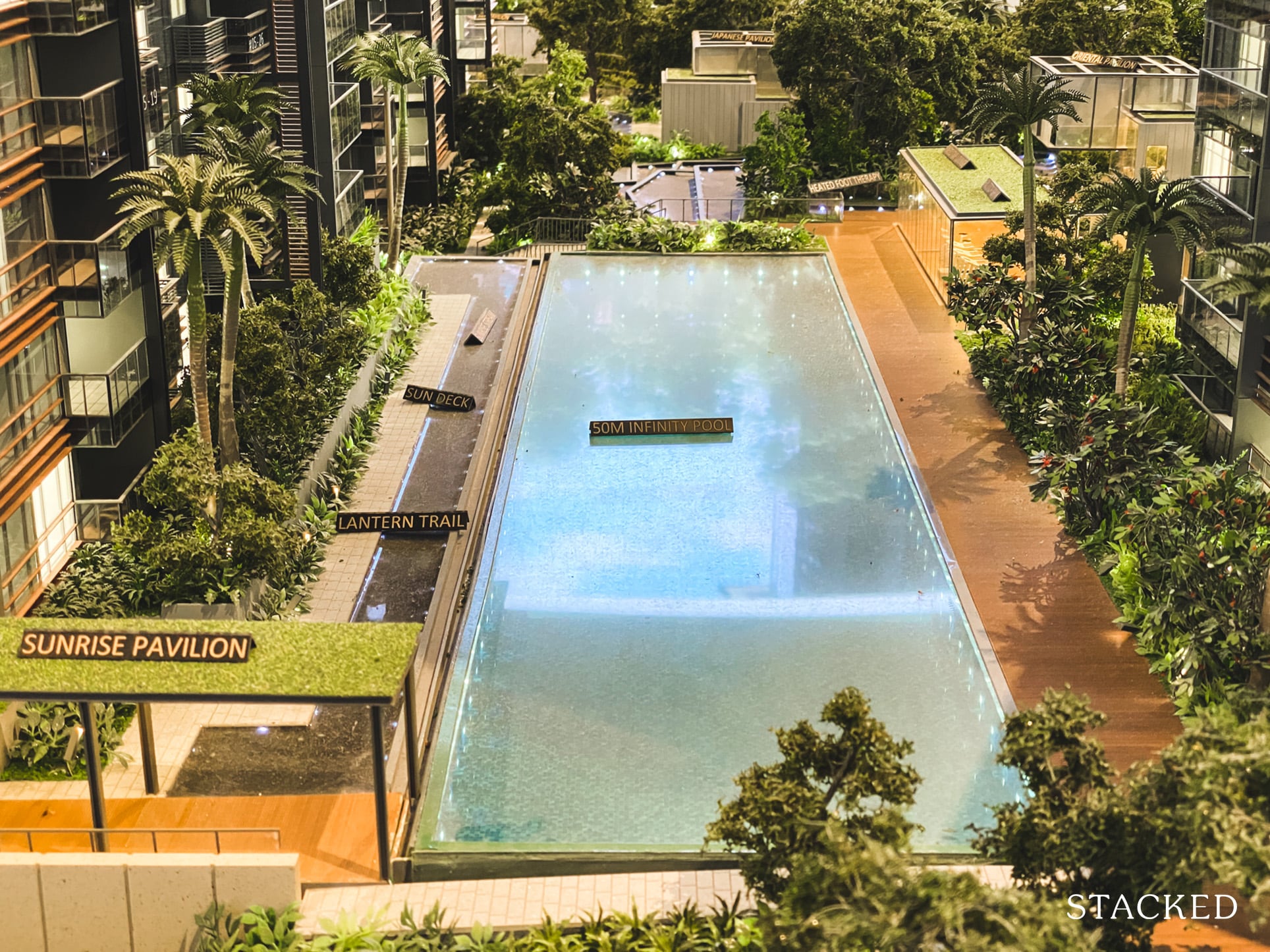 One key trend has been lifestyle. People are looking at their homes beyond their unit, to see what lifestyle and entertainment the development offers. For instance, if I like having friends over regularly, there must be spaces for us to enjoy the evening sky and perhaps a nice dinner under the stars. Singles and young couples also look for community engagements or facilities that support them such as a decent-sized pool and tennis courts. So, we actually see people who take our facilities into serious consideration.

Buyers are also very discerning about usability of space. They will studiously examine the show unit. They look at our suggested use of space, study floor plans to see how practical and liveable the space is before buying. Which I think is good! Homes are meant for us to be comfortable in.

Many parents are also looking at freehold properties for their children. In the long term, freehold properties ensure a legacy to leave behind. Young couples looking to start a family can also be at ease if their property is already in a prime district with a plethora of schools.

2. Where do you guys plan to enbloc next?
We are here with a long-term vision to build liveable homes. We do not actively eyeball properties to en-bloc, but look at how well we can make our vision for great homes come through when there's land available, whether through land bids or en-bloc sales.

Take Forett At Bukit Timah for instance. When it was put up for en-bloc sale, we studied the surroundings and plans for the area's development. And found that we could build very nice homes amidst lush greenery, homes which are still near enough to various amenities and transport nodes. We are really glad we got this chance to redevelop this land.

3. In view of the pandemic, is JadeScape's timeline still on track?
No industry has been left untouched by the pandemic. No one really knows where Singapore and the world are headed in terms of this outbreak. But, barring further major disruptions, I'd say we are still ok on timelines for JadeScape.

4. How do you come up with a strong concept and name for your projects?
We first look at the site, to look for inspiration based on its locational attributes. What's unique about the location? What's its history? What's the story?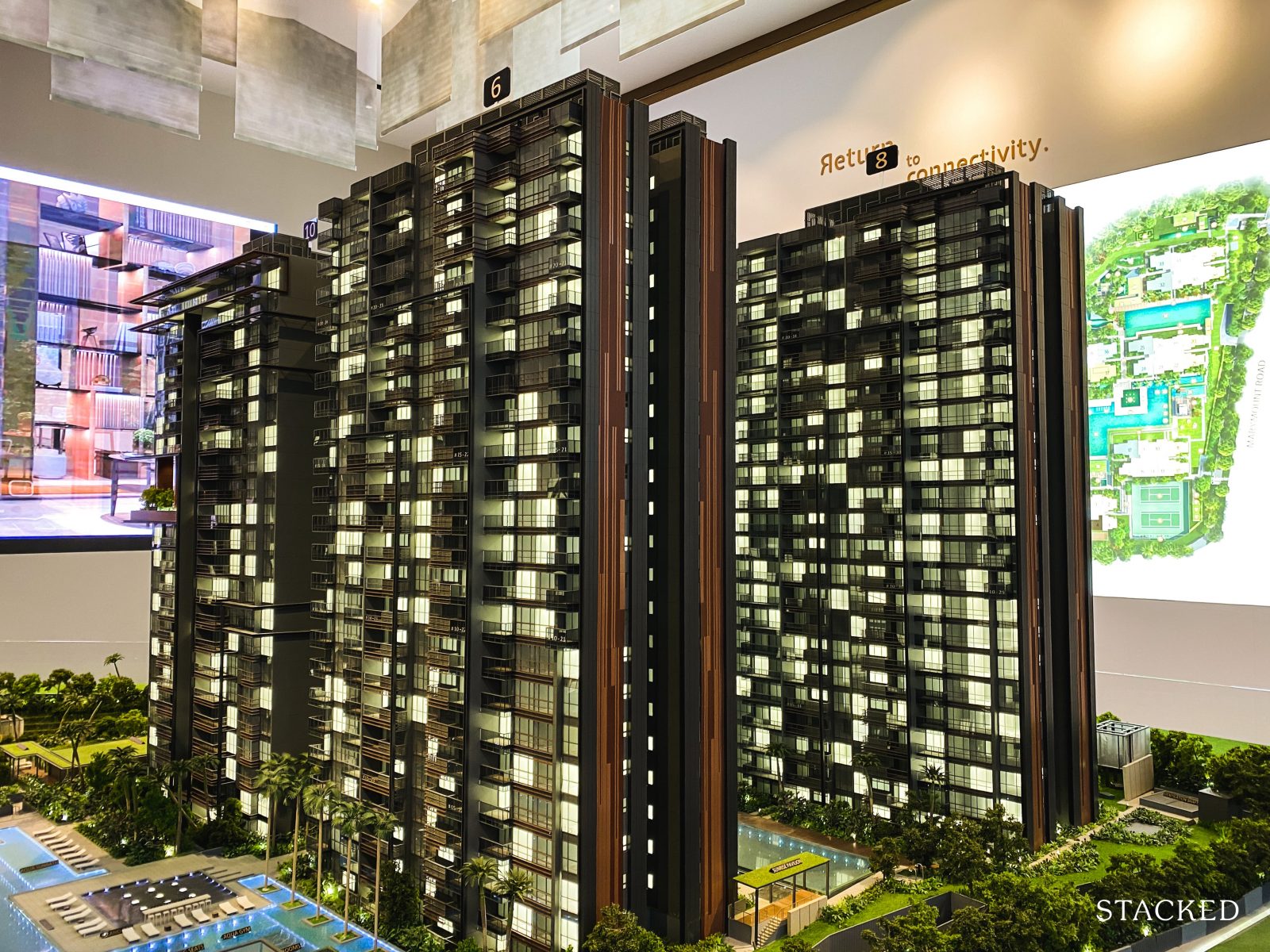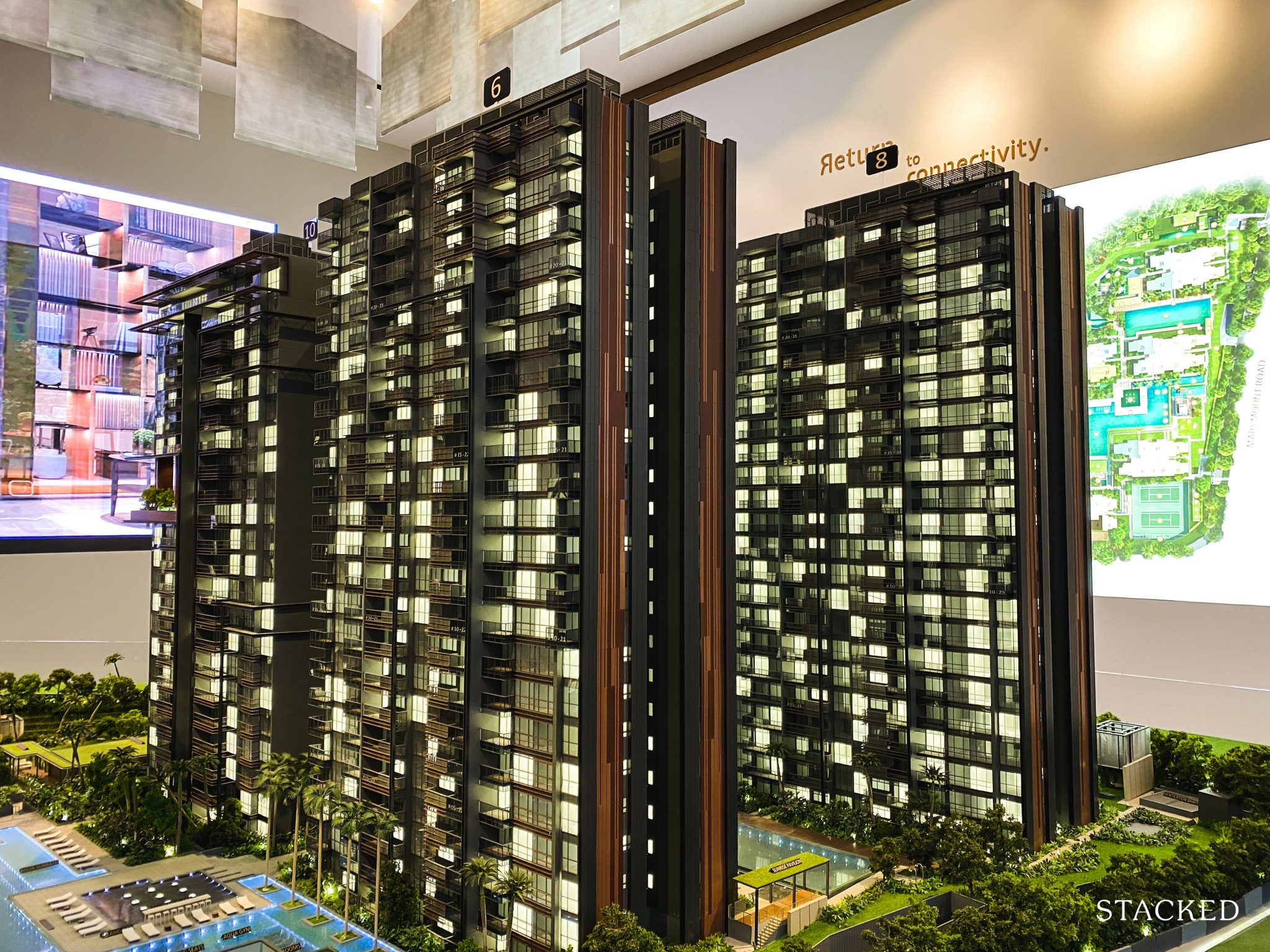 For JadeScape, the site is surrounded by MacRitchie Reservoir Park and Bishan-Ang Mo Kio Park. We knew we wanted to seamlessly weave the lush greenery around it into the development.

Hence our brief to the architect Paul Tange was a development that incorporates nature. Influenced by the surrounding nature, a landscape painting composed of seven overlapping towers (JadeScape's seven blocks) with a layering element came to Paul Tange's mind. With the carved waterways and garden spaces, JadeScape exudes serenity as we want homeowners to be able to return from their busy schedules to find peace at home.

As for the name, once we had the concept of the project nailed down, we racked our brains for a suitable name. "Jade" because it is a coveted green stone, and "Scape" as greenery is a key part of the landscape.

This was also the case for Forett At Bukit Timah. It is a freehold site situated in a district full of greenery. Inspired by the French word for forest, the name represents the development's close geographical proximity to natural spaces like the Bukit Timah Reserve, and encapsulates the nature and greenery that surrounds it.

5. Do you think Covid-19 will have an impact on the way you design and market your future developments?
Certainly. The circuit breaker and work-from-home arrangements has kept many Singaporeans home. They spend more time at home than ever before, and find new things that they may or may not appreciate about their homes. We have also learnt more about what people want in their homes.

For one, people see the value of a proper home office set-up. We can start showcasing the versatility of our spaces in our show units by creating productive home offices.

Facilities like swimming pools, lounges and even theatrettes within a development would appeal to homeowners now. People realise that a lot of activities can be done at home when they have facilities like these. We have shied away from shouting about our list of facilities, choosing to focus on the different possible lifestyles. Perhaps we will start sharing more about our long list of facilities!

6. What are some of the systems adopted for communication with internal and external stakeholders during a development of a condo?
We are big on partnership here at Qingjian Realty.

We work closely with sales agencies, and regularly receive feedback from them on what homebuyers look for in a home. Sales agencies are one of our main communication nodes with homebuyers. Our sales galleries also serve as another.

We have completed more than ten developments to date. We also receive feedback from homeowners of these developments via managing agents. Our smart home application that homeowners use is another way we hear from them.

Internally, when we are at the drawing block, we look at our past projects to learn from them and reflect on the needs of homeowners. We have an open system of communication, everyone in Qingjian Realty is free to share their thoughts. We appreciate the bouncing off of ideas.

7. What do you think is the future of condo designs? Eg. micro units, further tech integration for homes etc
Some aspects of condominium designs will still remain. Namely, those that enable convenience and efficiency. We all appreciate a home that makes life easier. This can be through smart tech – or just intelligent design of spaces in and outside the home.

Purchasing a home is a huge milestone for Singaporeans and many of them hope to live in that home for as long as possible, even if they plan to use it for investment purposes for a while. This whole pandemic has also shown us that people need space at home – the space to live, work and play within their home. We believe that a balanced mix of unit sizes and unit types – from one bedders for those who live independently to larger five bedders that can accommodate multigenerational families – will continue to be seen in projects.

8. What environmentally sustainable practices does Qingjian adopt?
Qingjian Realty has been taking steps to adopt environmentally sustainable practices as we understand its importance. Our projects have received the Building and Construction Authority Green Mark.

Beyond that, what is most important is that we try to encourage sustainable living as part of everyday life by giving them the means to do so. We provide homeowners with selecting developments features like the smart aircon and eco water heater in JadeScape. We also provide them with the ability to sync various smart features into their smart home so that they can add greener smart features to their homes according to their needs.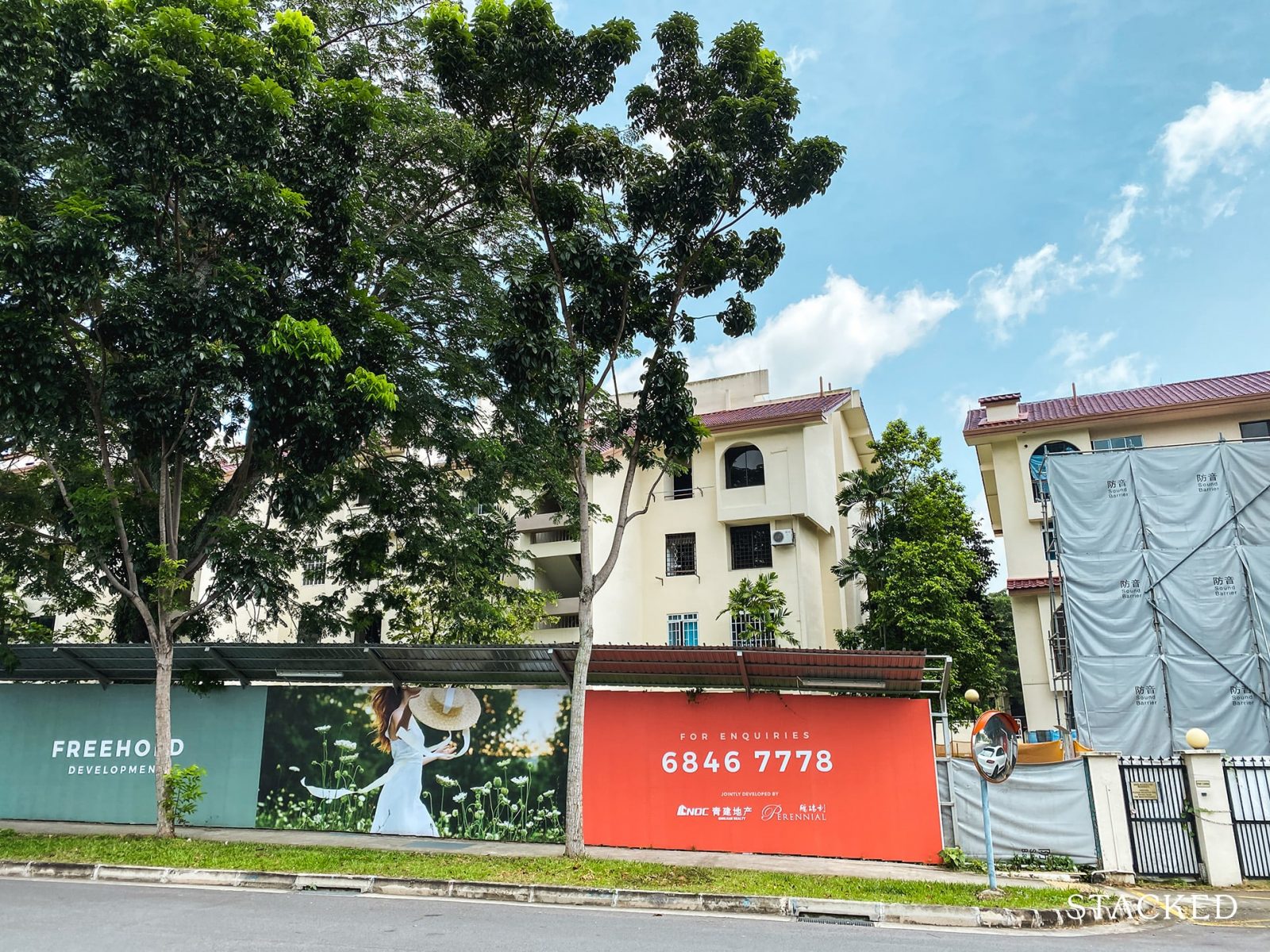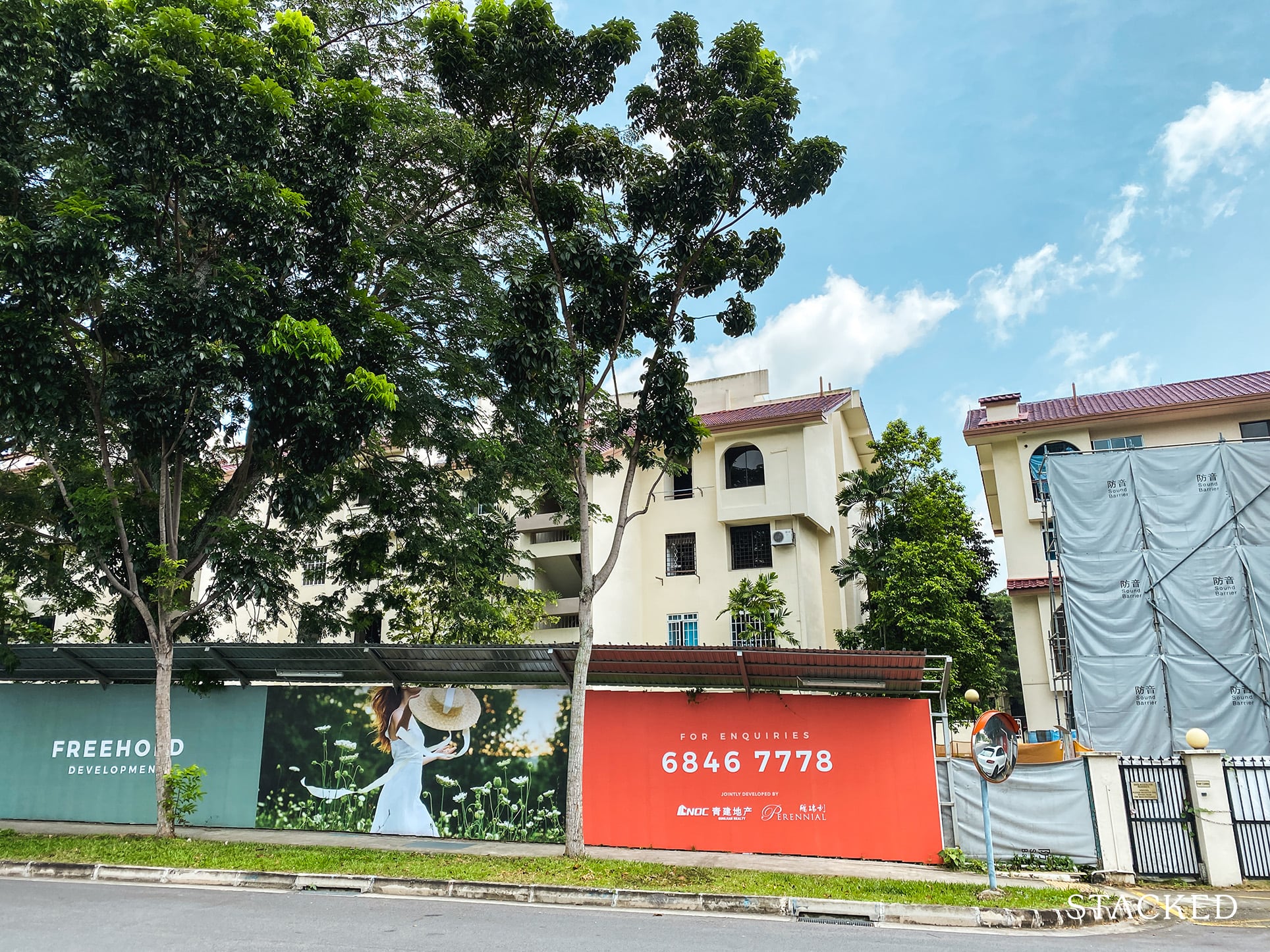 Forett At Bukit Timah is a freehold development, a home for generations to come. We conserved over 100m of an existing green wall from when the site was Goodluck Garden. Not only did we want to retain a piece of its past, but we hope it serves as a constant reminder to care for our earth for it to thrive like this heritage wall has for our future generations.

9. Why the need for potential buyers of Forett At Bukit Timah to ballot?
This is something that we have been doing for our property launches. With a balloting system, homebuyers who have dropped their tickets will have their numbers drawn from the ballot box. The balloting determines the order of homebuyers who can book their choice units. We understand that there might be a possibility that several homebuyers have their eye on the same unit, hence balloting helps all of us determine who can book that unit first.

That's the end of our 9 questions with Qingjian Realty, do follow us on Facebook for more updates. If you have any other burning questions feel free to reach out to us at hello@stackedhomes.com!