Buying
8 Considerations For Newlyweds When Picking A First Home
Ryan J
January 18, 2022

10

min read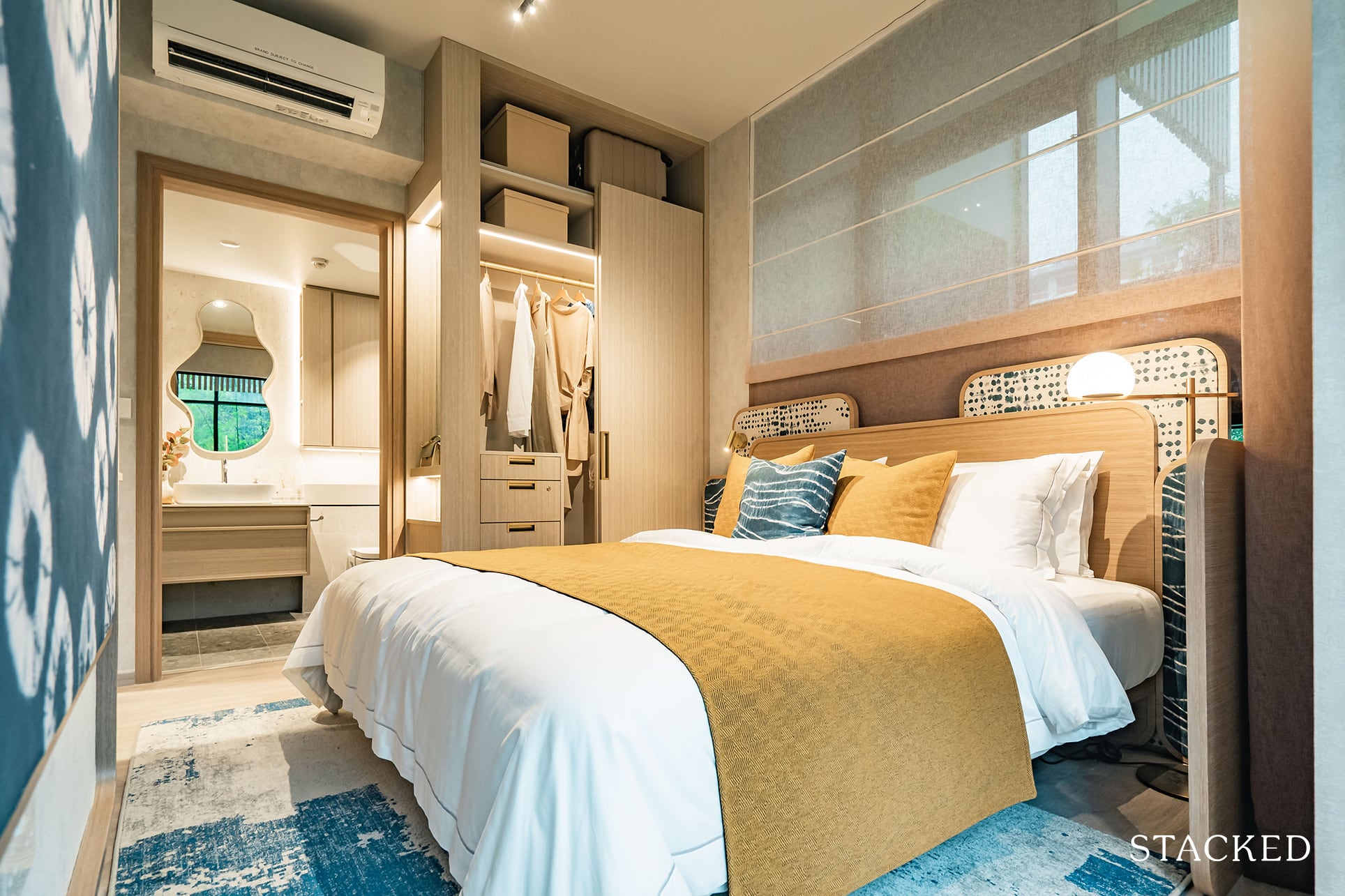 10
min read
As if the high cost of a wedding isn't enough, the purchase of a home is often the next thing to follow. Or sometimes (uniquely reserved for Singapore) you'd need to bite the bullet and get a BTO first before actually getting married. So besides the initial hurdle of down payments and renovations, you also need to look five to 10 years down the road, and the changes you can expect to come. Work out the following, so you can get off to a good start in 2022:
2022 may be a tough year for first-time homebuyers, so be cautious
At the time of writing, property prices are at a peak. Realistically speaking, most Singaporeans should settle for a smaller home for now. If circumstances permit, you can consider upgrading in later years.
Unlike buying a car or a luxury watch, It's not easy to sell your home and back out, if you make a mistake.
Remember that HDB flats bind you for at least five years, as you can't sell during the Minimum Occupancy Period (MOP). A private property, if sold off within the first three years of purchase, incurs a Sellers Stamp Duty (SSD) of between four to 12 per cent.
So as a rule of thumb, if you want to be really conservative you should have (a) 30 per cent of the capital needed up front, (b) will pay no more than 30 per cent of your combined monthly income for loan repayments, and (c) purchase a unit that is no more than five times your combined annual income. Understandably, this isn't possible for most, but for the most prudent.
We further advise that you maintain sufficient savings to cover six months of the mortgage. You are allowed to set aside up to $20,000 each in your CPF, when purchasing your home; you can use this to set aside an estimated six months of loan repayments.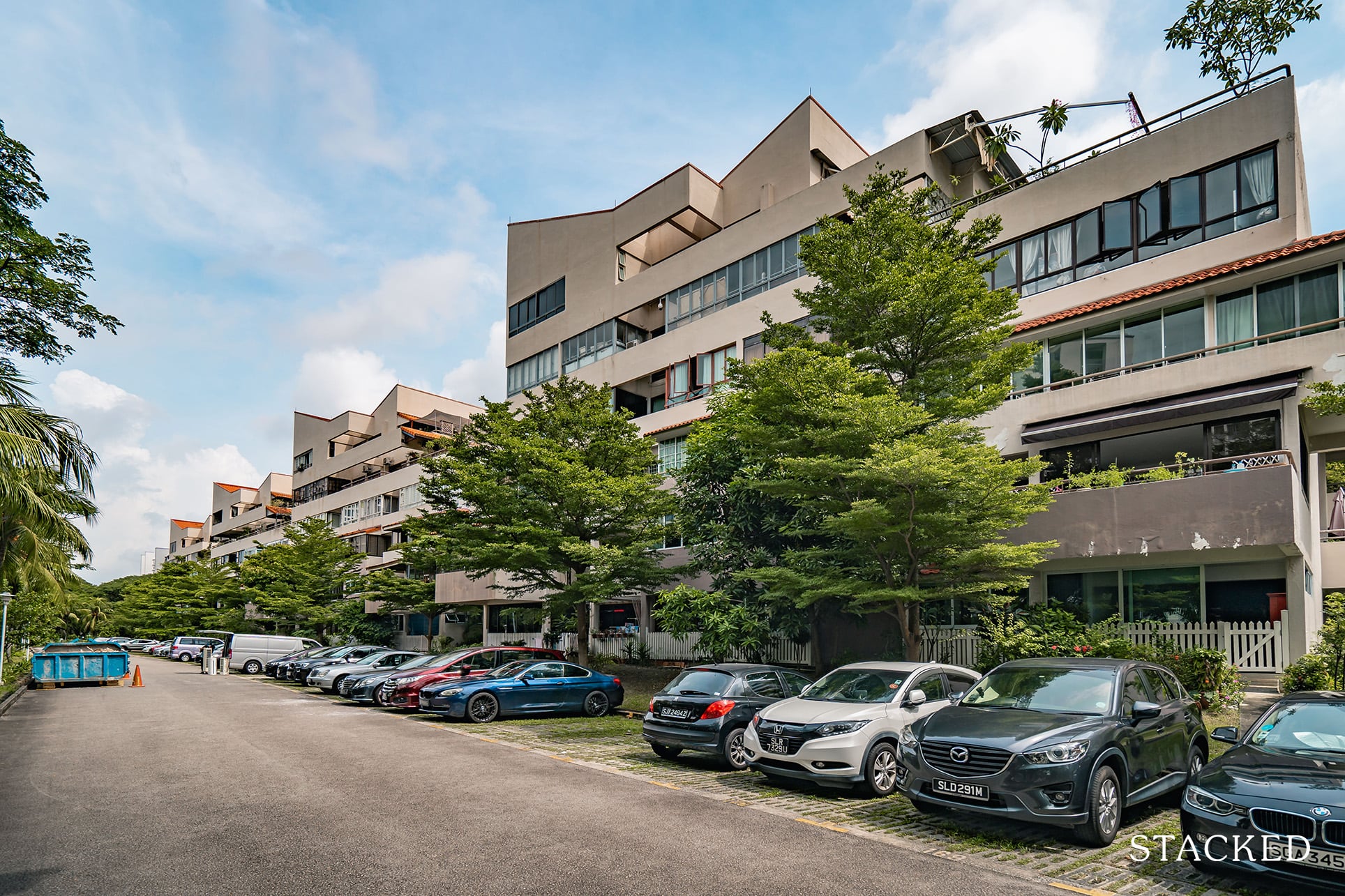 1. Find out what you can afford from the start
One of the worst things to do as a first time homeowner is to look for one before you determine your affordability. Even if you feel like you have an accurate gauge, it's not worth the pain of finding your dream home only to realise you fall short when it comes to actually purchasing it. This feeling will haunt you throughout the rest of your home buying journey, and every subsequent home you see would always be compared to the one that you missed out on.
Likewise, it is also wise to buy a home that you know you can afford, not what the banks tell you that you can afford (through an In-Principle Approval or IPA). It may sound minor, but there's an important distinction there. It doesn't mean you have to take the maximum of the loan that is granted to you. For example, even if you are approved for a mortgage of $2 million, it could be prudent for you to spend just $1.5 million. Even if your finances do look good on paper at the point of applying, things could change in the future – such as the economy going south, or deciding to go down the entrepreneurship path. A less costly house does mean that you have some buffer even with less income in the future.
2. Look up all the restrictions if your spouse is not a Singapore Citizen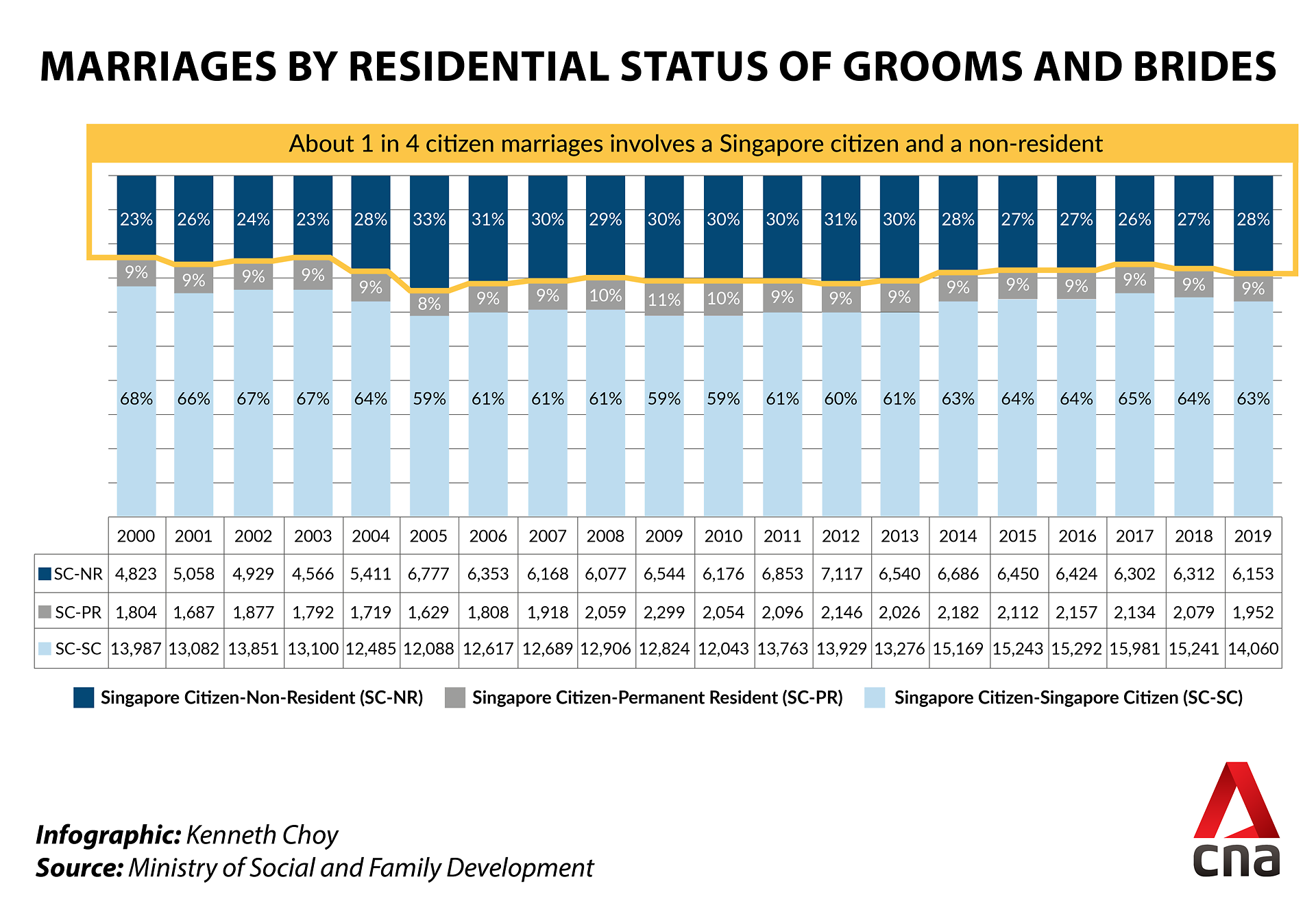 Some of the commonly overlooked issues are:
If your spouse is a foreigner, don't forget you can only buy resale flats, or 2-room BTO flats. See the full range of limitations on the HDB website.
Even if you do buy a resale flat, remember that only the Singapore Citizen is considered the owner; the foreign spouse can only be the essential occupant. This means the Citizen must qualify to take on the entire mortgage alone, including meeting the Mortgage Servicing Ratio (MSR).
If you're a foreigner, remember that you can never be the owner of the HDB flat – so it may not be fair if you're also having to contribute to the upkeep, home loan, etc. You might want to sort out these issues early on.
The "three-year" rule for PRs only applies if both of you are PRs – if one of you is a Citizen, you can apply for a BTO flat normally.
If you're ever faced with Additional Buyers Stamp Duty (ABSD), the higher ABSD rate applies for mixed nationalities. If your spouse is a foreigner, for example, the ABSD rate would be 30 per cent. Keep this in mind if you're planning an asset progression strategy.
Knowing these restrictions ahead of time will help you plan better. Speak directly to a qualified property agent, if you're not sure what you can buy.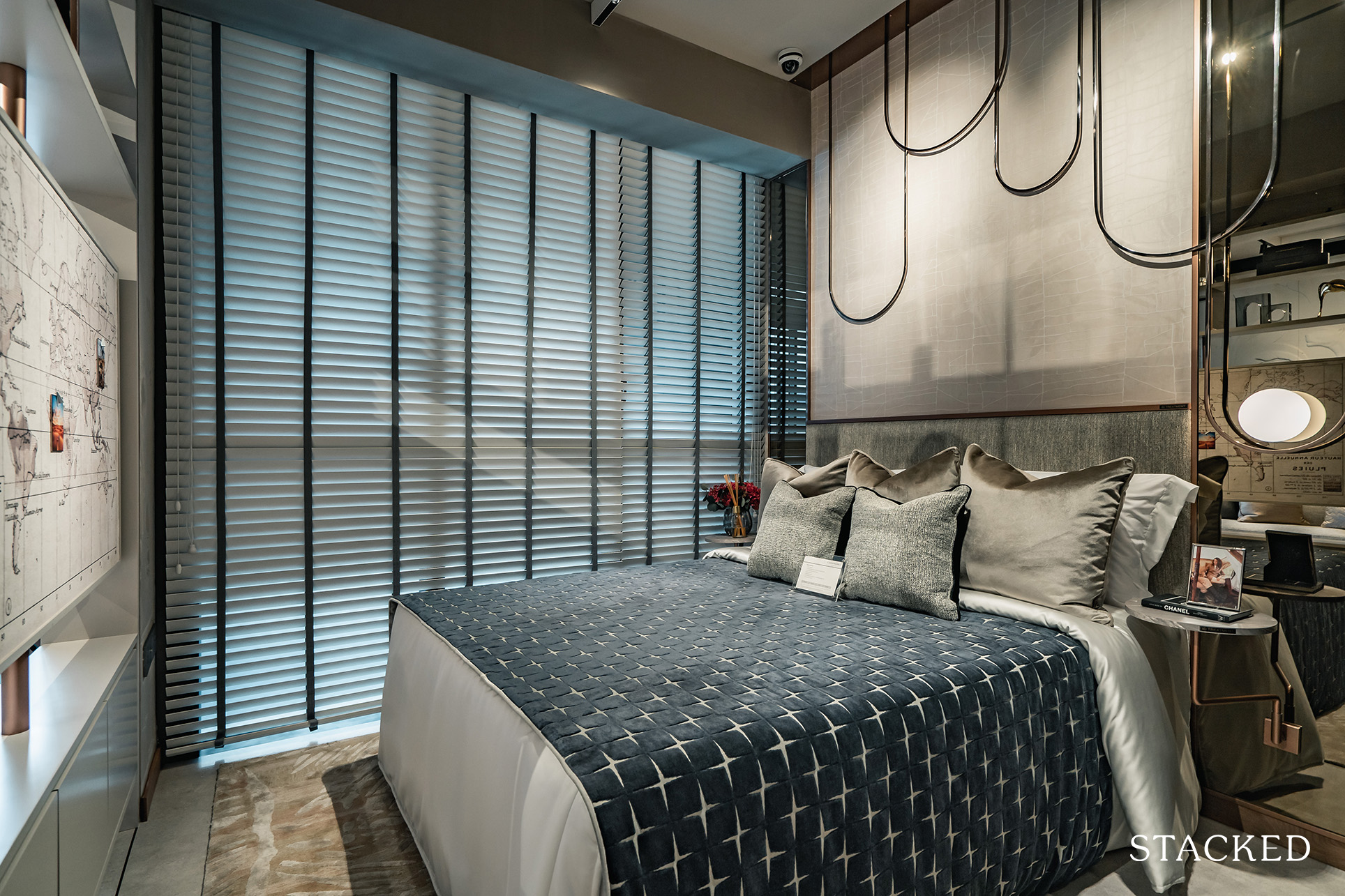 3. Reconsider shoebox condo units as a starting home
If you decide to start a family, a 500 sq. ft. unit is going to be too small. Plus, do remember that selling the unit in the first year incurs 12 per cent SSD, reducing to eight per cent in the second year, and four per cent in the third year.
As you cannot buy an HDB flat when you own a private property, you must sell the shoebox unit if you want to upgrade to a bigger flat. There's some added risk here, as you don't know if the market will be good when you need to sell.
Finally, remember that you must wait 30 months after selling a private property, to apply for a BTO flat. This is an unrealistic wait for most couples (after the 30 months, you still need to wait for construction time). As such, you'll probably be confined to the resale flat market, when you need to switch to HDB.
None of this is a problem if you're a higher-income earner, and will be going from a small condo unit to a bigger one; but middle-income couples need to crunch the numbers carefully.
4. If you're planning to own two properties someday, consider tenancy-in-common
We have full details in this earlier article. In general, couples who aspire to have a second property in the family will want to use tenancy-in-common. This is typically done using an ownership division of 99 per cent for one spouse, and one per cent for the other.
(This is because Buyers Stamp Duty will only be payable on the one per cent transferred, to free up one spouse to buy another home without ABSD. If you do a 50-50 split, the stamp duty will apply on 50 per cent of the property).
However, note that this cannot be done for HDB properties, as you won't be allowed to decouple to avoid ABSD this way. It's only relevant if you're buying a private property.
5. Before you accept the gift of a property, be aware of the implications on future home purchases
Some newlyweds are blessed, and receive a home from their parents. While it's a nice windfall, keep in mind that accepting it brings about later limitations.
For example, any subsequent home you purchase will be subject to ABSD, as you're counted as a homeowner. Also, you cannot apply for an HDB flat while you own a private property.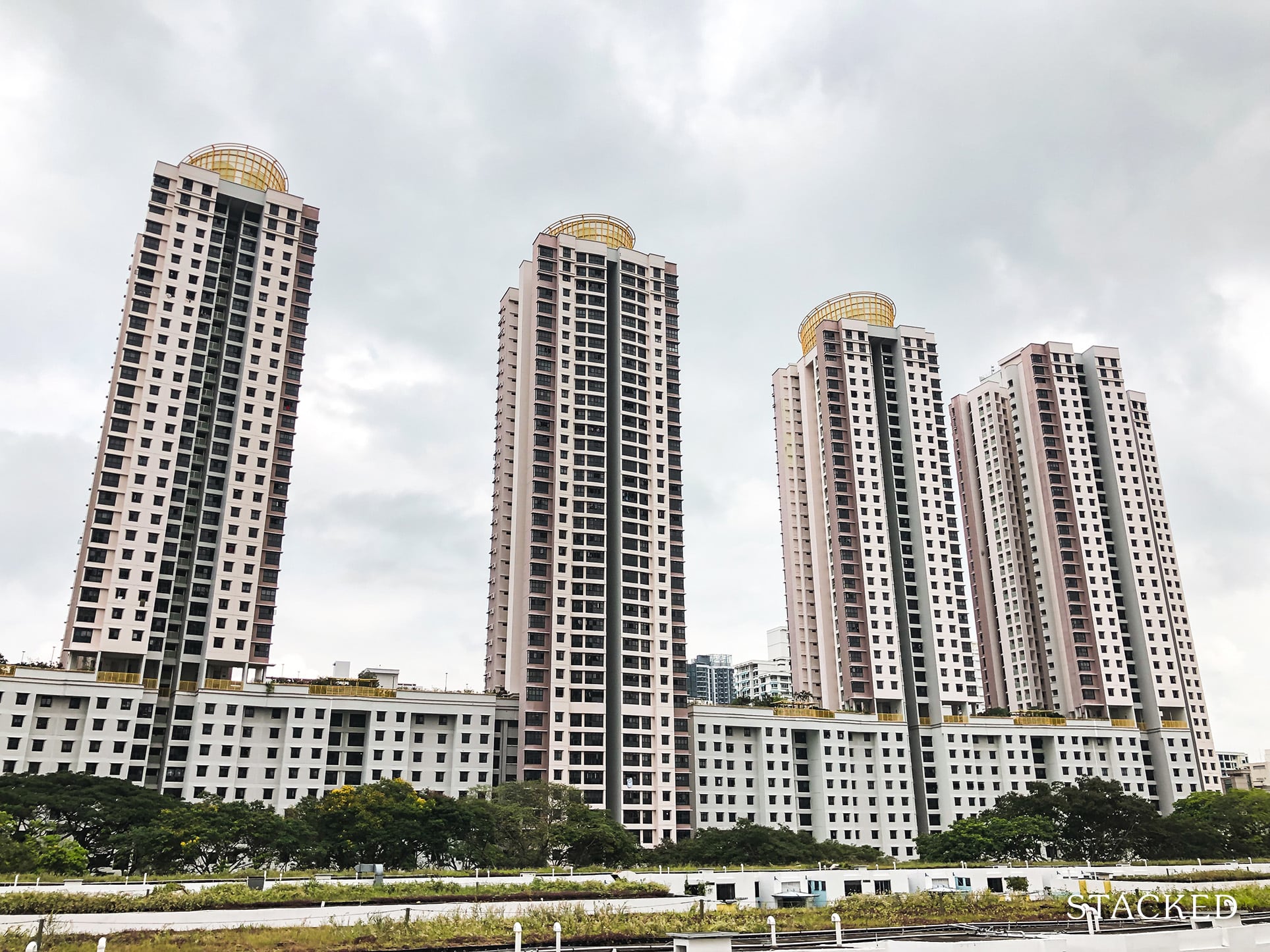 This can sometimes become an issue; such as when couples who get given a condo find that it's too small for them (leading to the same issue in point 2). While you can always sell it to buy a resale HDB or bigger condo, the top-up may be more significant than you think.
Sometimes, it might make more sense to let the parents continue to be the owners, while just letting you reside in the property. This leaves certain options open to a couple, such as if they need to apply for an HDB flat at some point in the future.
6. Be conscious of each other's credit situation
You can check your credit score from the Credit Bureau of Singapore (CBS). It costs around $6.
If either of you has a bad credit rating (worse than BB), the loan application process may be a lot harder: you may find the loan quantum is lower, or that you face multiple rejections.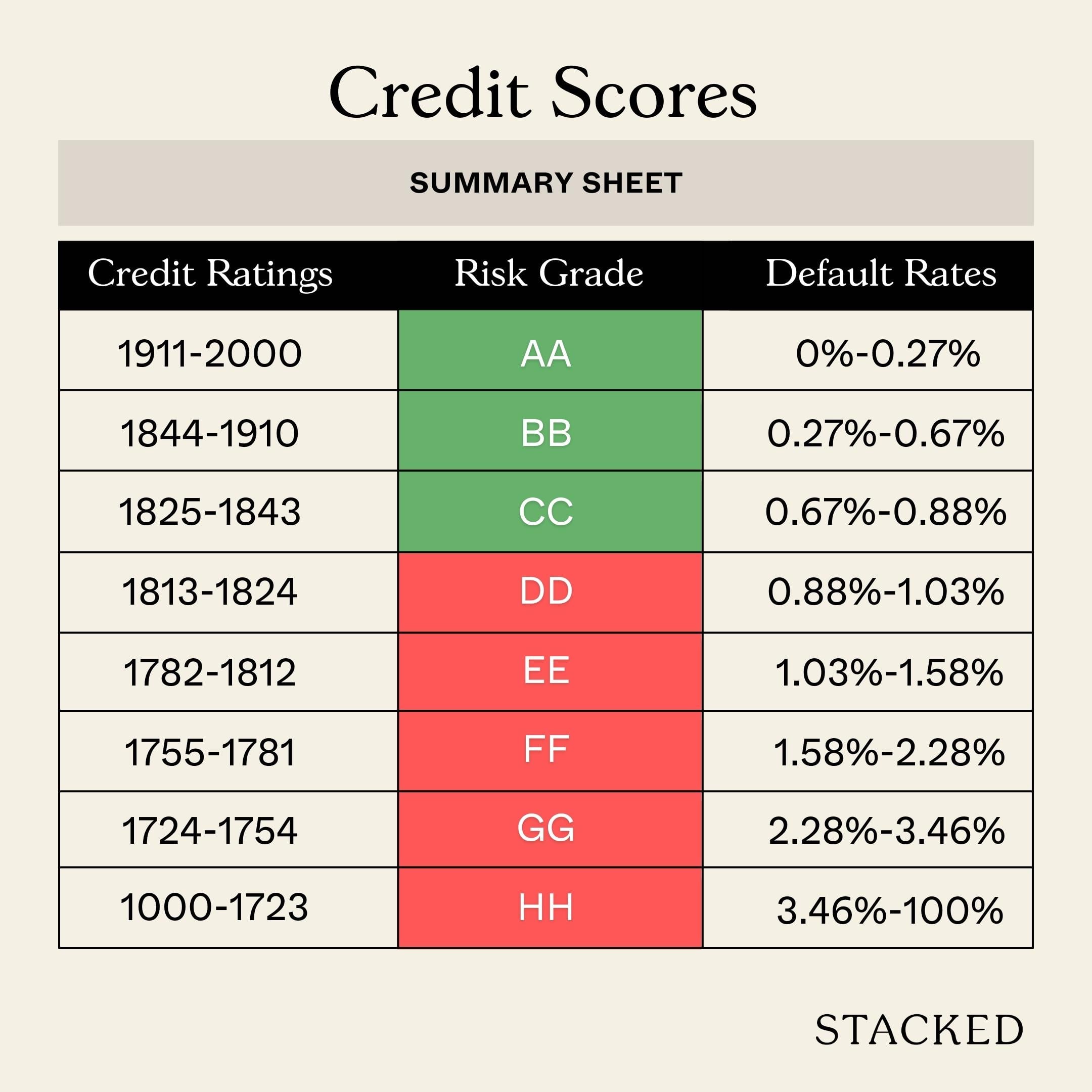 In some cases, it may be more practical for just one spouse to take on a home loan. For example, if one of you is facing litigation, it may take a long time to resolve. It might make sense to settle for a smaller home for now, which the income of just one of you can cover.
A more common issue, however, is one of age disparity. When applying for a loan together, banks use Income Weighted Average Age (IWAA) to determine your shared "age" for loan tenures. We cover this in detail in this guide.
Note that, due to the way IWAA is calculated, it is better for the younger spouse to earn more than the older spouse.
Couples with a significant age difference may want to consult a mortgage broker or banker early, to work out the exact impact on their loan.
7. Have a shared plan on what to do with the property
To avoid serious disputes later, we suggest newlyweds be on the same page about the property, from day one.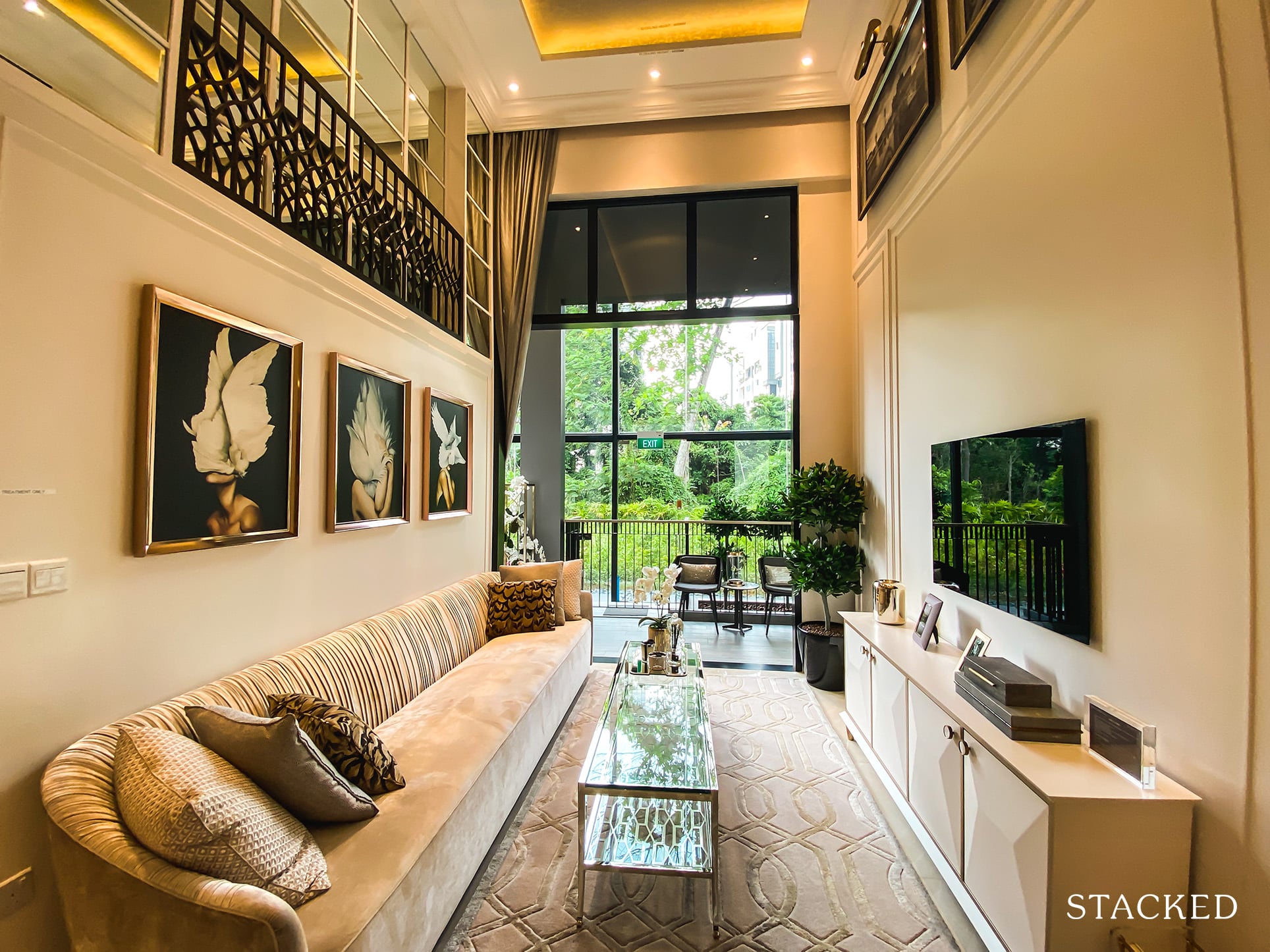 You should decide together if the property is purely a home, or also an investment. If it's the latter, you should have an agreement on when you intend to sell, or what the next step will be (e.g., buy a second property and rent out the first, or sell the first to upgrade to a bigger home).
If you have more sophisticated plans for the property – such as using cash-out refinancing to fund a family business – this should all be made clear from the start.
Remember, your first home is often not going to be your forever home. So it's good to ask yourself what is your plan for the future. Ask yourselves some of these questions, before making any decision to move forward:
Are you planning on staying at your current job?
What's the plan for having kids, and requiring a bigger home in the future?
Will you need to plan for schooling needs in the future?
8. Have a plan for renovation costs
This is something that many people underestimate the cost of, especially with the pandemic escalating the costs of labour and material – so getting a good grip of how much renovation can potentially cost you is important.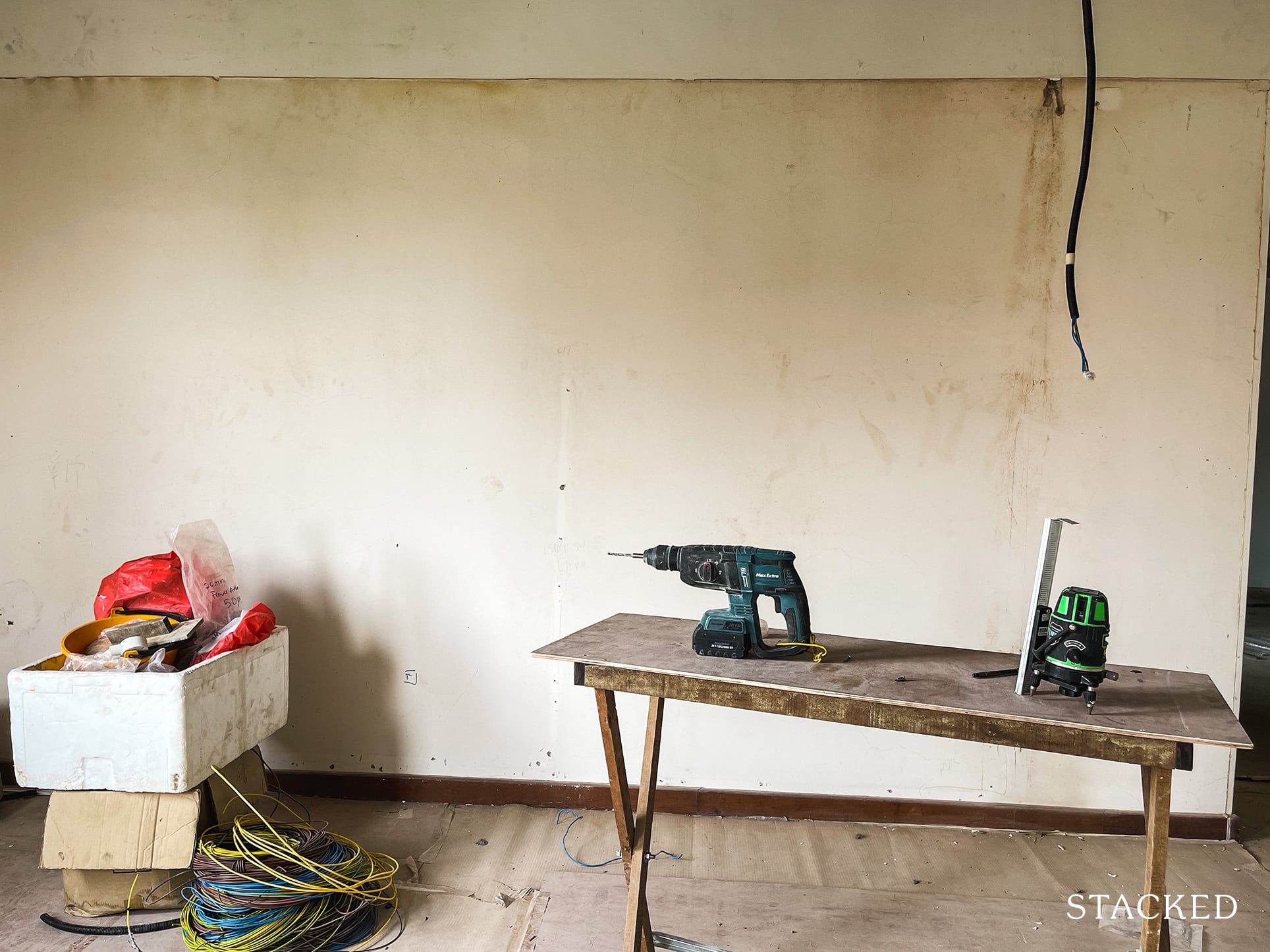 If you are looking to get a BTO or a new launch condo, it can be cheaper in general as it does come with white goods (for the new launch), and you wouldn't need to do much large scale renovations (unless you are after a particular look or need to hack down a room).
The problem comes when you are looking at resale property, as sometimes it can be hard to judge just how much renovation costs will be involved. For example, it can be fairly inexpensive to fix surface cosmetic issues (paint jobs etc), but hacking the floor or making changes to the kitchen and bathrooms can be costly due to hacking works. You'd want to factor this in, as these costs can really build up.
If you need help with any thorny issues, reach out to us at Stacked: we can put you in touch with the necessary experts. In the meantime, check out our in-depth reviews of new and resale condos, as well as curated lists on the better deals in the Singapore private property market.