Buying
7 Commonly Overlooked Questions New Condo Buyers Need To Ask At The Showflat (To Prevent Future Regrets!)
Ryan J
November 21, 2023

7

min read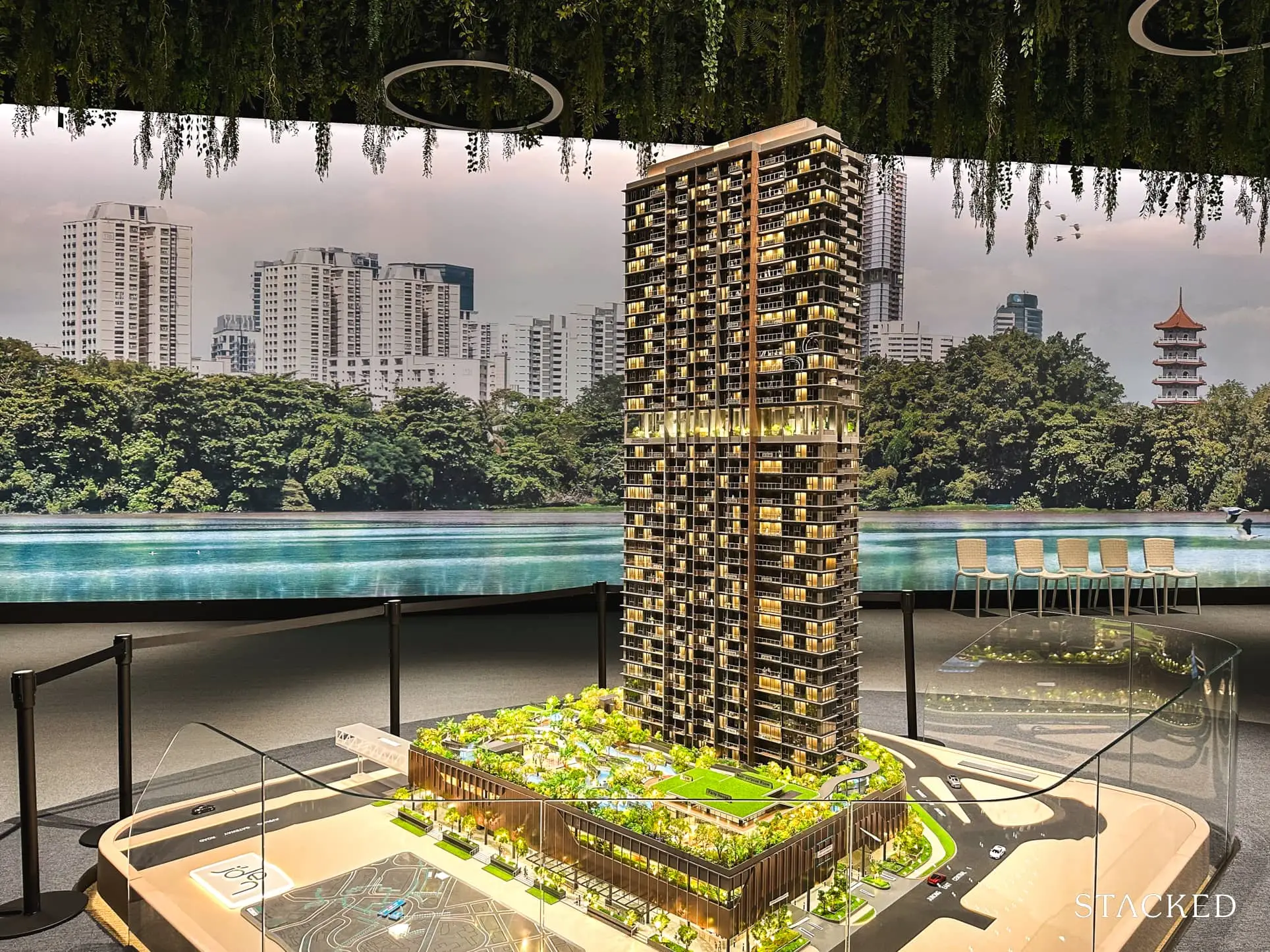 7
min read
The problem with new launch condos is that there's nothing solid to inspect. You're mostly going on brochures, trust, and a show flat; and if you've never bought from a developer before, you may not even know what to ask. Here's a rundown of questions that cover the more obscure – but important – details which could affect the unit, or future gains:
1. If you're not the earliest buyer, how have the prices moved since launch?
One of the main reasons for buying a new launch is price staging or arbitrage of developer pricing. As a rule of thumb, prices are cheaper if you buy earlier, and more expensive if you buy later. This will give you a sense of how good a deal you're potentially getting.
Ideally, you want to see a predictable, not-too-volatile pattern of price increments. For example, here's a look at the prices for Treasure at Tampines:
Note the median prices, which saw a smooth gradual rise from $1,335 psf at launch, to $1,584 psf at the very end. This is a respectable 18.6 per cent gain for the earliest buyers, realised in as little as three years.
You can't see the final price if you're buying a new development; but you can see if the pricing is prone to sharp swings. One example of this was Reflections at Keppel Bay:
This was an absolute roller-coaster ride, although the earliest buyers did get lucky, and prices went from $1,783 psf to $2,267 psf. That's a 27 per cent increase, but at the midpoint, it was uncertain where prices would go. Between June 2007 and June 2009, for example, the price was actually down from $1,783 to $1,649 psf.
There are also definitely scenarios where people have bought early, and ended up losing, such as with Sky Habitat:
Buyers in 2012 paid a median price of $1,583 psf, whilst the final buyers paid a median price of $1,493 psf; something that's bound to have angered the "early bird" buyers. But you can see there were warning signs, with the pricing being quite volatile even in the first year.
Do note that sometimes price staging is not as apparent, as it's more of an increase in price because of the floor differences than it is about having early bird discounts.
2. Is the postal code within enrolment distance of a different school, or any school at all?
Being within one-kilometre of a school will give your child enrolment priority. The system used to determine this distance is OneMap.sg. If you visit the site, you'll notice that OneMap works via specific postal codes. Note that different blocks within the same project can have different postal codes.
(The way the distance was calculated was changed in 2021, for more information you can read it here).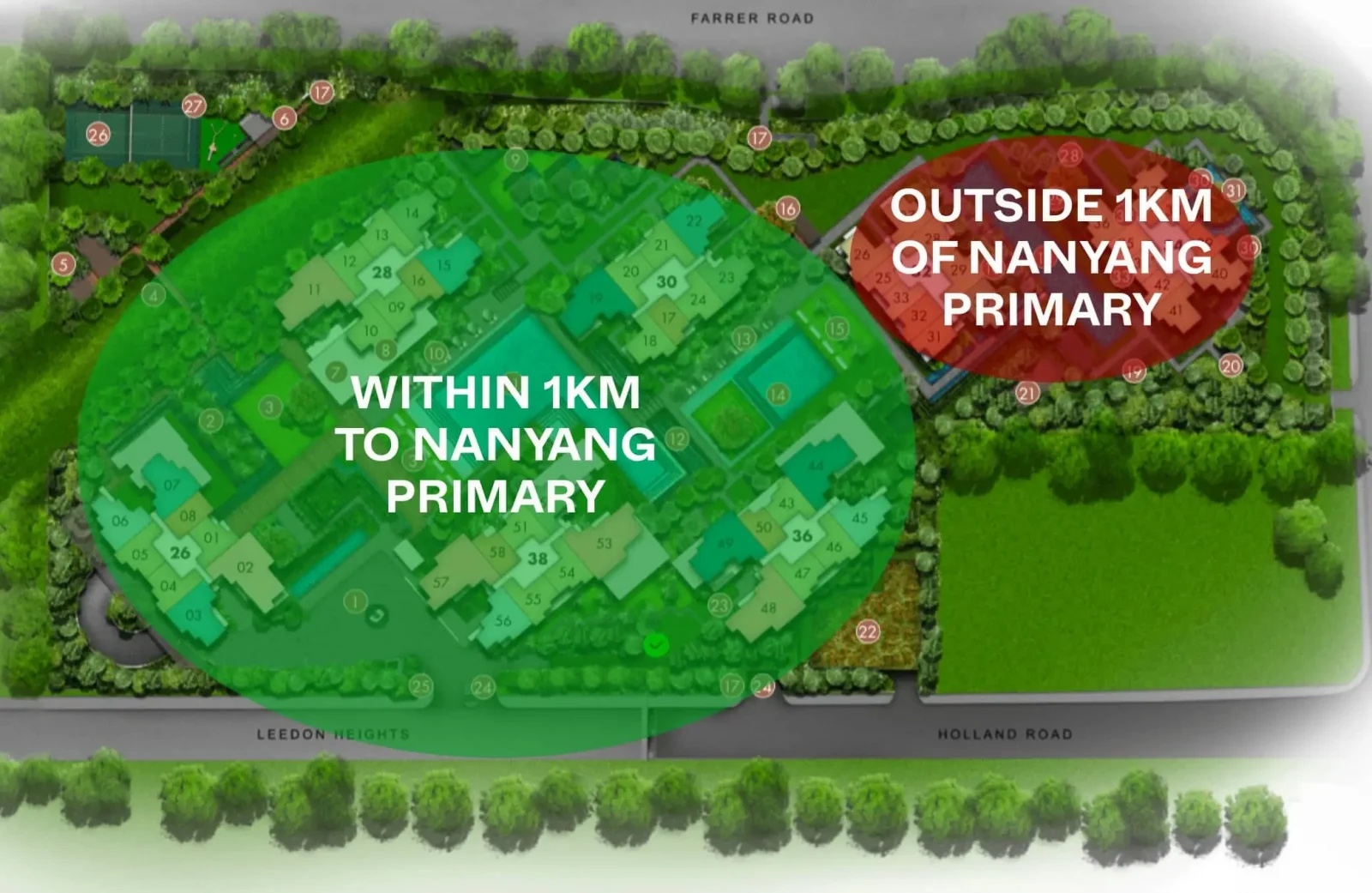 For example, we found that for Leedon Green, blocks with the postal code 266077 to 266222 are within enrolment distance of Nanyang Primary School, but blocks with the codes 266075 to 266076 are not within one-kilometre of any school (you can see a compiled list for some condos here). So if the school is important to you, this will affect your unit selection as you have to choose appropriate stacks.
This also matters to investors, as stacks within enrolment distance might see better appreciation or rental prospects.
3. Is PPVC construction used for the project?
Prefabricated, Prefinished Volumetric Construction (PPVC) is a method where modules of the condo are fully built in an off-site facility, and then transported over to the site and installed. In layman's terms, think of it as building the condo units complete with all the fittings, and then transporting these units to the actual site to be stacked up like Lego blocks.
There's a major benefit to building the PPVC way, and that's down to the construction timing. We've done an example previously, that you can see here:
| | | |
| --- | --- | --- |
| | Clement Canopy | Forest Woods |
| TOP | March 2019 | Nov 2020 |
| Purchase Price | $949,000 | $908,000 |
| Size | 657 | 667 |
| Rental | | |
| Monthly Rent | $2,800 | $2,800 |
| June 2019 | $33,600 | – |
| June 2020 | $22,400 | First rental transaction commenced in Feb 2021* |
| Total Gross Rental Income | $56,000 | $5,600 |
This affects both investors and homeowners, as you can move in earlier to enjoy rental income, or save on rental in the interim period.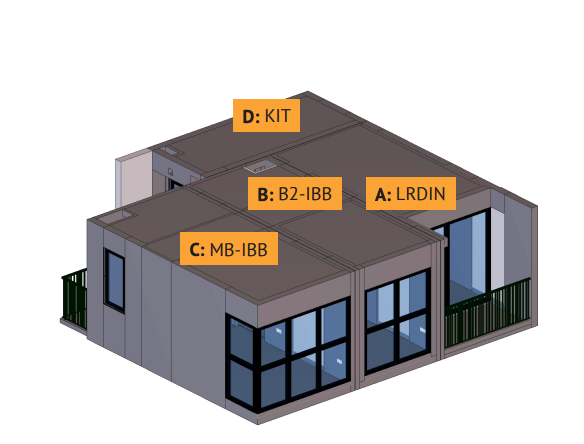 But while PPVC is more efficient and helps to finish projects faster; there are some potential drawbacks. One of these is limiting the overall versatility of the layout. For example, most PPVC units have the same dimensions: a ceiling height of about 2.75 metres, and a width of 2.8 about metres (the same-ness helps with the logistics of transporting them.)
As such, many PPVC projects suffer the "cookie-cutter" effect, where every unit seems to be the same. Often, the walls are not hackable; so you may not have the option of, say, knocking down a wall to join up two smaller bedrooms. So if you are looking for something more flexible, opting for a project that isn't constructed vis the PPVC way would probably be more suitable.
4. What is the maintenance cost?
Condo maintenance fees are based on the Share Value (SV) of your unit. The higher the SV, the higher your monthly fees. As of 2023, most non-luxury, new launch condos have maintenance fees that average $400 per month (although for premium units like penthouses, this can be several times higher, even in a mass-market condo).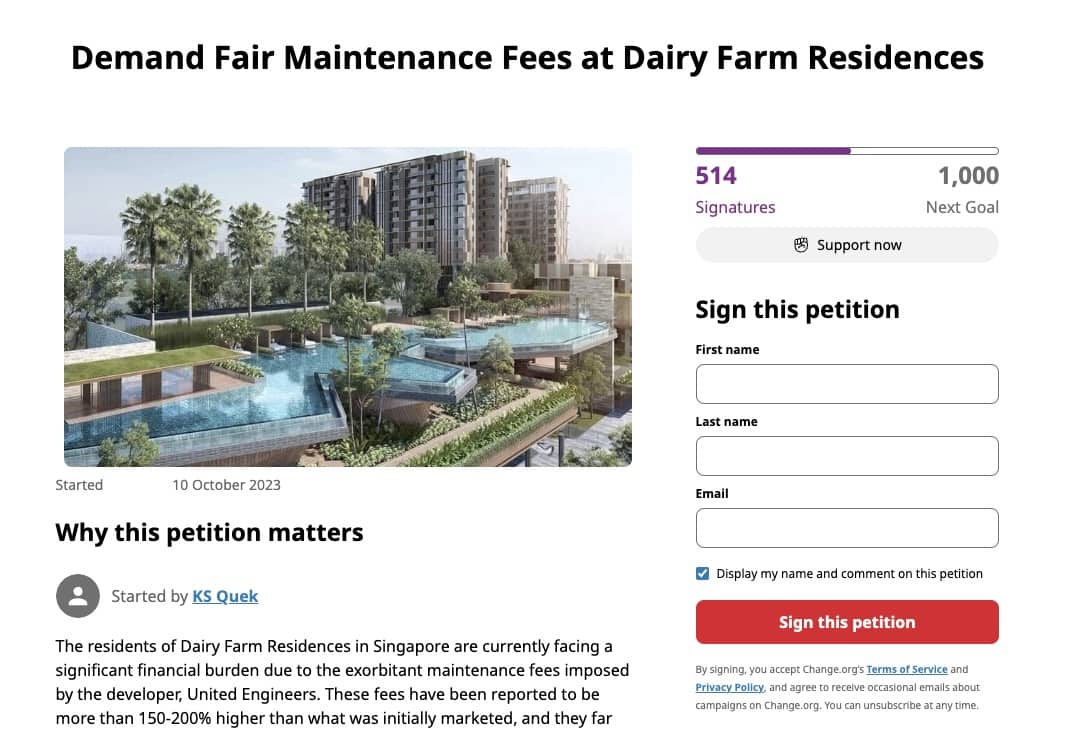 Unfortunately, there's nothing to hold the developer to the quoted amount. The final cost may be much higher, as has occurred in condos like Parc Komo and more recently, Dairy Farm Residences. We'd also note that selling agents only have the information developers give them. Even if the agents want to be honest, they're hampered in this regard. As of today, we've seen that these cases seem to happen more in mixed-use developments, where there is a commercial element to the estate.
Nevertheless, this is just a point that you have to be aware, when it comes to factoring in your living expenses in the future. If the estimated maintenance is already at the upper limit of what you can afford, do just note that it can actually still go up higher. From what we've heard on the ground, condo maintenance fees are likely to go up higher, as contracts from vendors, inflation, and wages have all been increasing post-Covid.
5. How many lifts are there per block?
For big condos (we'd say anything upward of 800 units), it can be problematic to have only two/three lifts per block.
As there's a greater rate of people moving up and down (e.g., contractors and home movers, couriers, and visitors during the festive seasons), having only two lifts can result in long wait times. Lifts are also not perfect; and if one lift breaks down, the last thing you want is to be on the top storey of a 300+ unit block.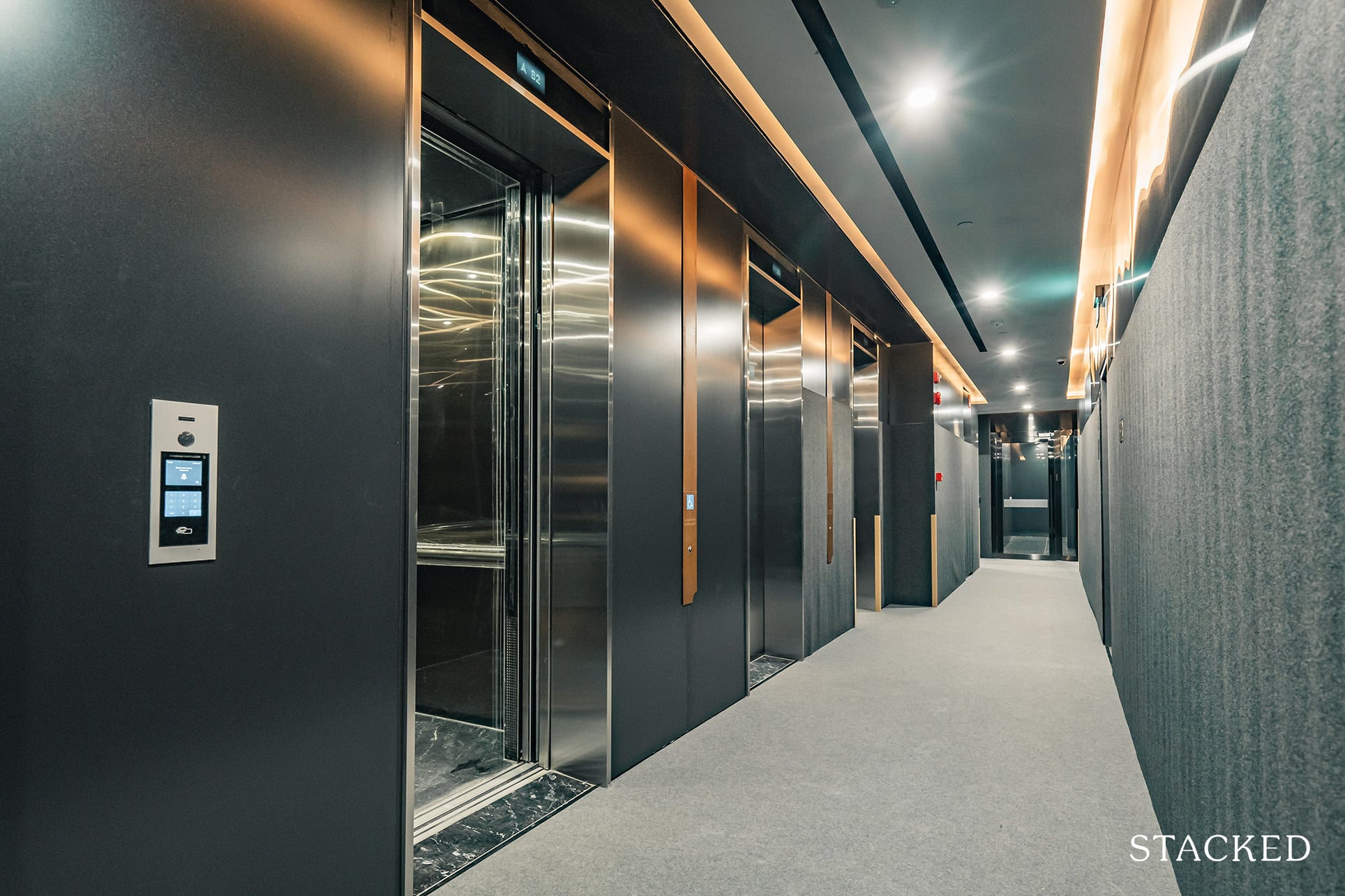 You can sidestep this issue, however, by choosing a lower-floor unit. Usually, the first to fourth floors are still considered manageable without a lift.
This being said, there's also a downside to having any extra lift, in that maintenance costs may possibly increase; but most homeowners would tolerate this over having to wait 10 minutes to get to the car park during the morning rush.
6. How is the commercial element being managed?
If the condo is mixed-use, one of the advantages is having shops or restaurants within the project. However, the quality of the commercial element can vary significantly.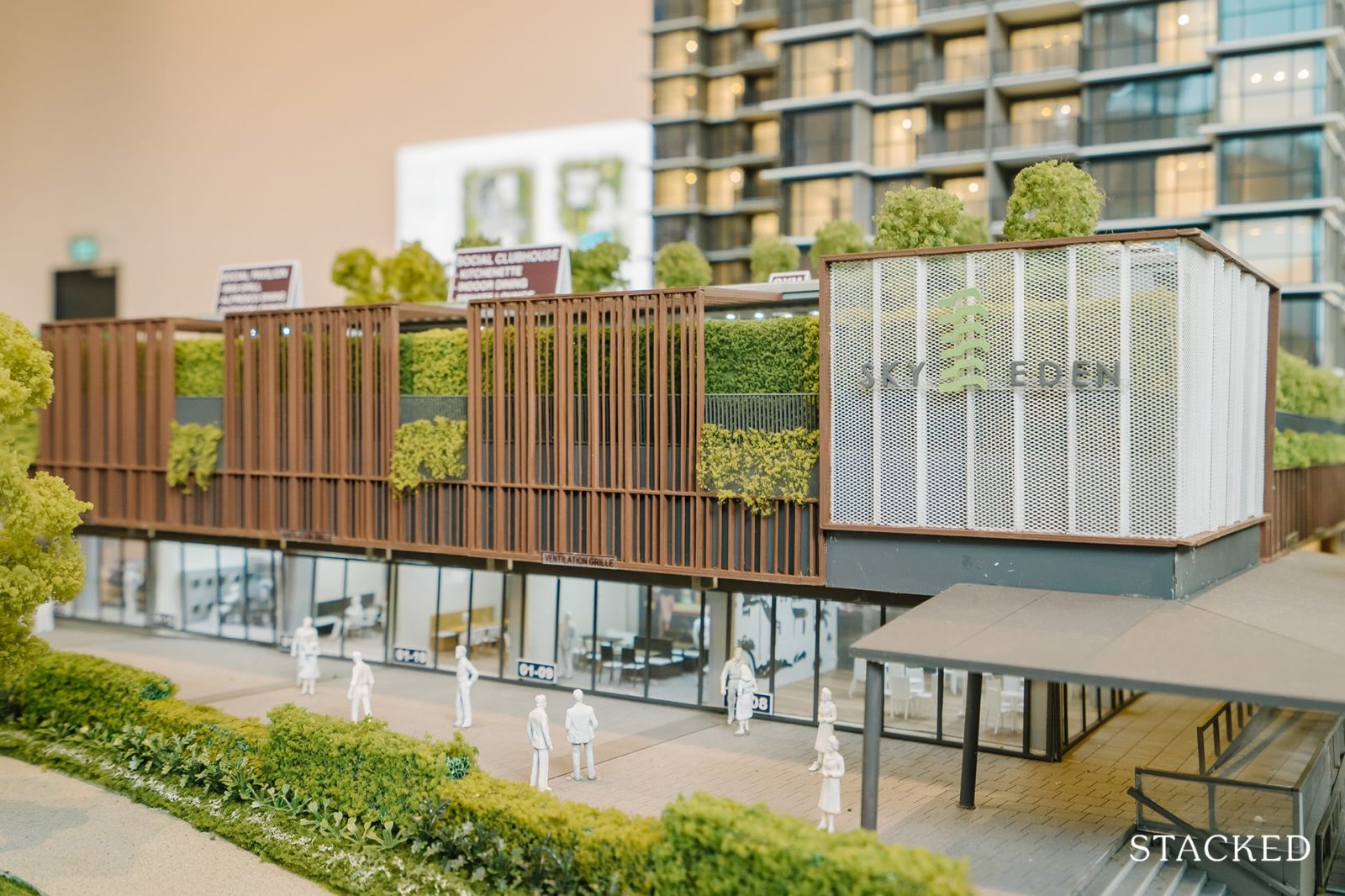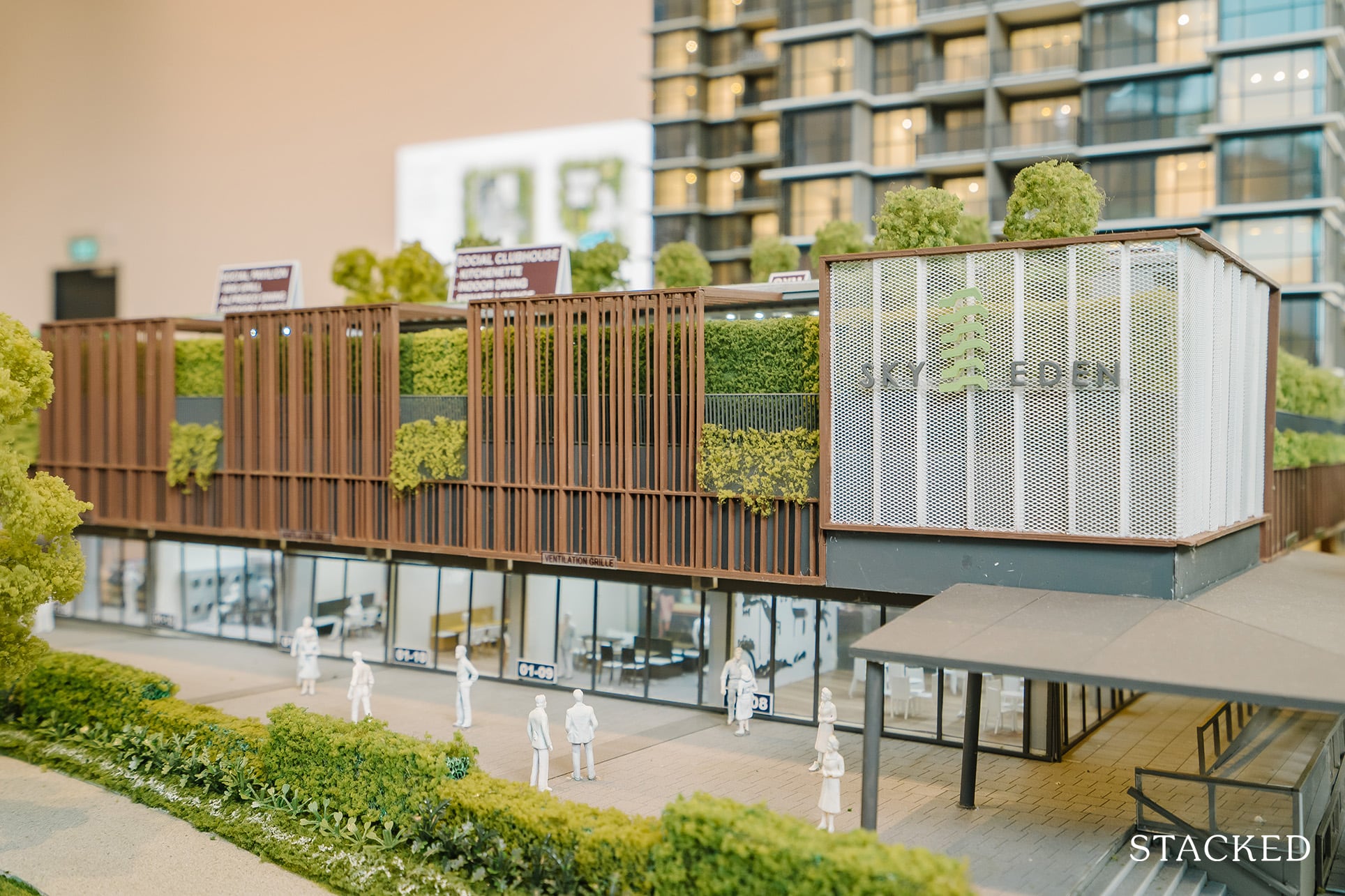 The Poiz, for instance, was carefully managed so that the commercial space included a supermarket; and the condo is in fact a hub of the area, just by virtue of its amenities. What you don't want to hear, however, is that the commercial spaces have no tenant-mix management at all (i.e. the developer just sells the shop space to whoever will buy it, to do whatever they want with it.)
If it's a free-for-all, then you don't know if the commercial space will actually be an amenity. You might end up with a bunch of money lender agencies downstairs, or massage parlours and scrambled merchandise shops that you never find a reason to visit.
7. What is the waste disposal system like?
Ideally, the dumping area is underground or out of sight, especially from your unit. But you also want to check if individual garbage chutes are in each unit, or if you need to bring all the waste to a common area.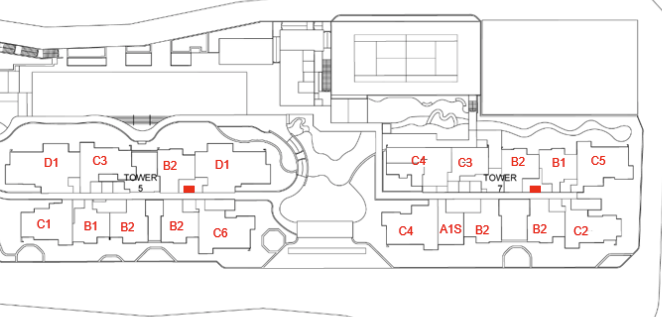 Some homeowners prefer chutes in the units; but just as many loathe this system, as it could result in vermin crawling into the unit. Units on the ground floor are particularly susceptible, as they're at the very bottom of the chute and the rubbish piles up there. In older condos, some owners have even had to seal off the chute entirely.
Alternatively, have the convenience of an individual chute, but just live on the top floor. You're less likely to have pest problems.
There's also the issue of maintenance costs. Having individual chutes in each unit tends to be more expensive and requires more labour; this is in fact a reason why HDB has stopped using this system for newer flats.
We've been told the technology and management methods for chute systems are improving though, so it may not hold true for condos in the future.
For more on shortlisting the right properties, you can reach out to Stacked directly for help. You can also follow us for reviews of new and resale condos alike.