Commentary
6 New MRT Stations On The Cross Island Line: How Will It Impact Property Prices?
Ryan J
September 21, 2022

7

min read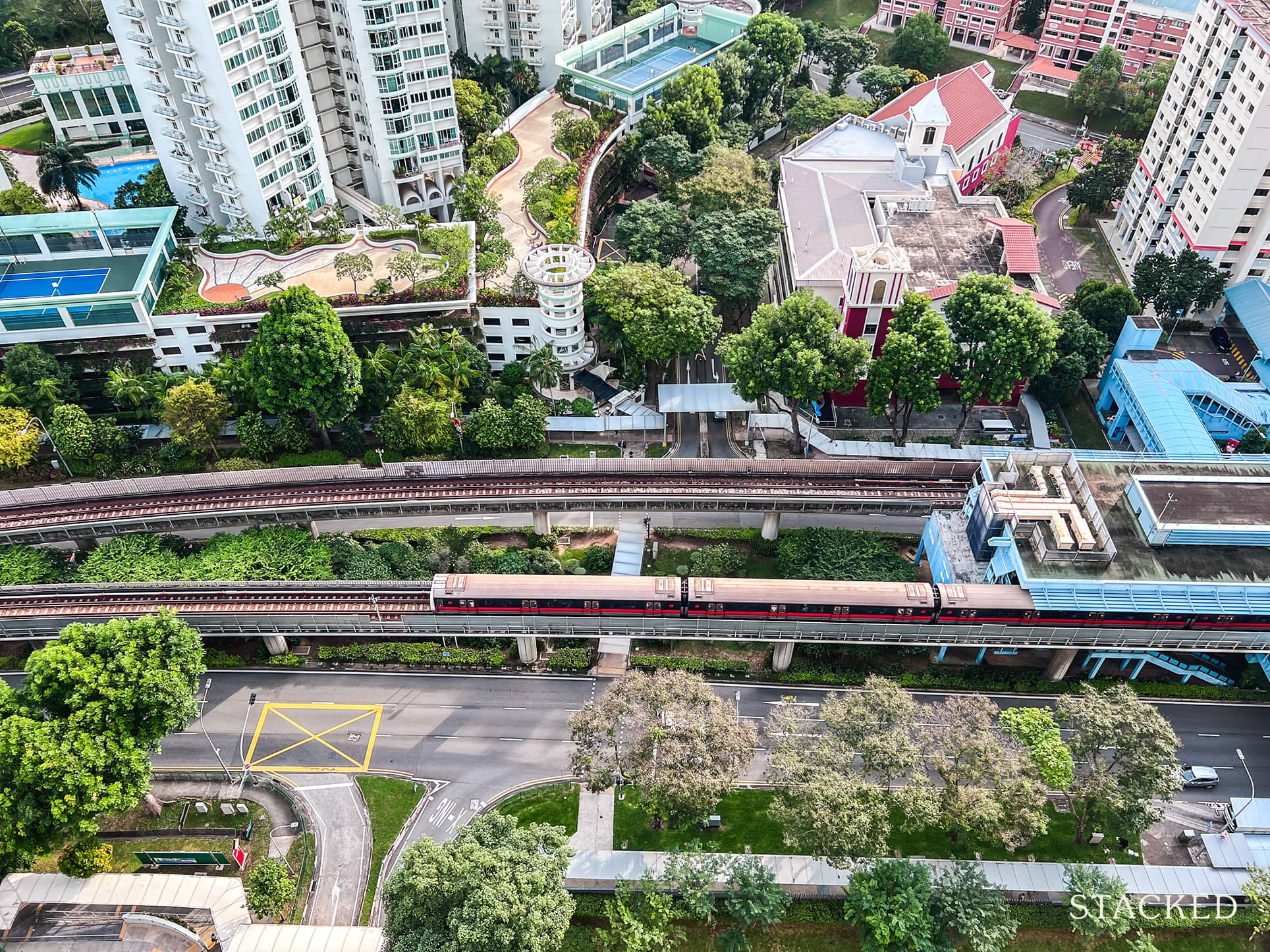 7
min read
If you haven't heard already, the Cross-Island Line (CRL) will begin the phase two roll-out in 2023. This phase will see the opening of six new MRT stations, with interchanges at King Albert Park (Downtown Line), and Clementi (East-West Line). Some of the locations, like Clementi, King Albert Park, and Jurong Lake District may not have as much of an impact, given that there are already MRT lines situated there.
The biggest improvements will go towards places like West Coast, Maju, and, Turf City. These locations are currently quite underserved in terms of MRT connectivity.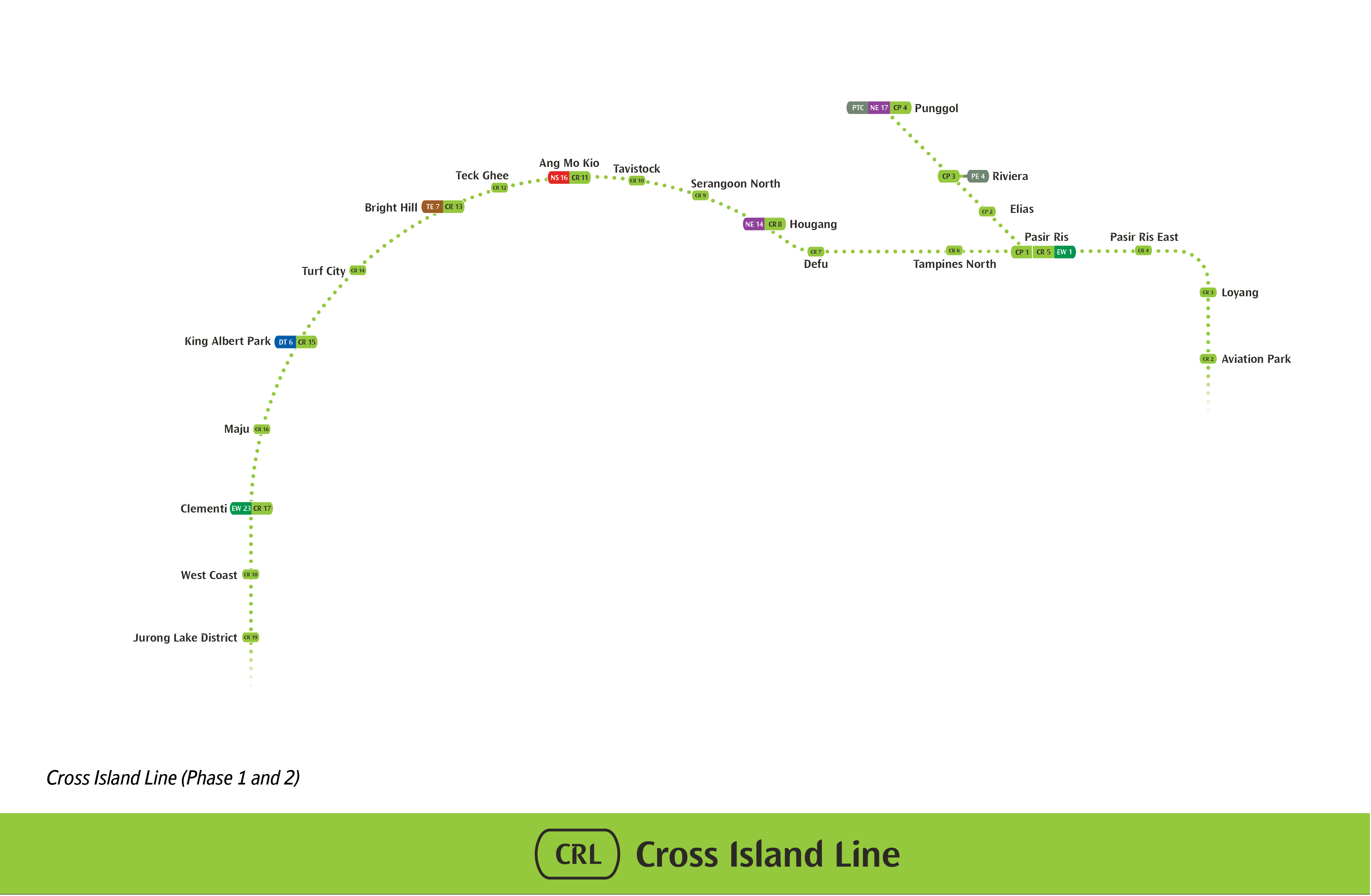 It is still going to be some time away though, as the entire phase two line is slated to be completed by 2032. Here's how it could impact the Singapore property market:
What stations can we expect in phase two?
The six working names(not necessarily the final names) for the stations are:
Jurong Lake District, next to AYE and Jurong Town Hall
West Coast, next to Tanglin Secondary School
Clementi, an extension to the existing station
Maju, next to Singapore University of Social Sciences and SIM Global Education
King Albert Park, an extension to the existing station
Turf City, next to the Grandstand
For the full list of CRL stations including phase one, you can check here.
MRT access for Sunset Way at last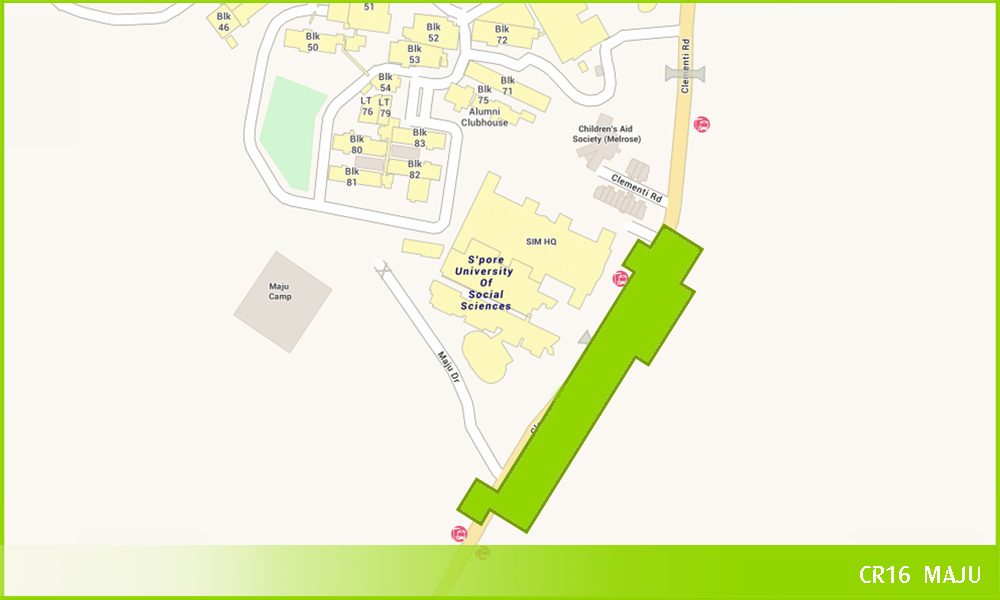 Sunset Way will be served by Maju MRT station, located next to SIM Global Education. Note that if you Google the route online, it's a bit misleading: at present, online maps are charting a lengthy, roundabout route along Clementi Road; and this probably won't reflect the eventual journey; we'll probably see a more direct shortcut once the station is up.
We'd say landed enclaves are expected to come with some loss of accessibility, but the inaccessibility is frankly extreme for Sunset Way. It's high time residents had access to an MRT station. Sunset Way is also something of a foodie haven, so quite a few Singaporeans will be happy to have train access, even if they're not residents.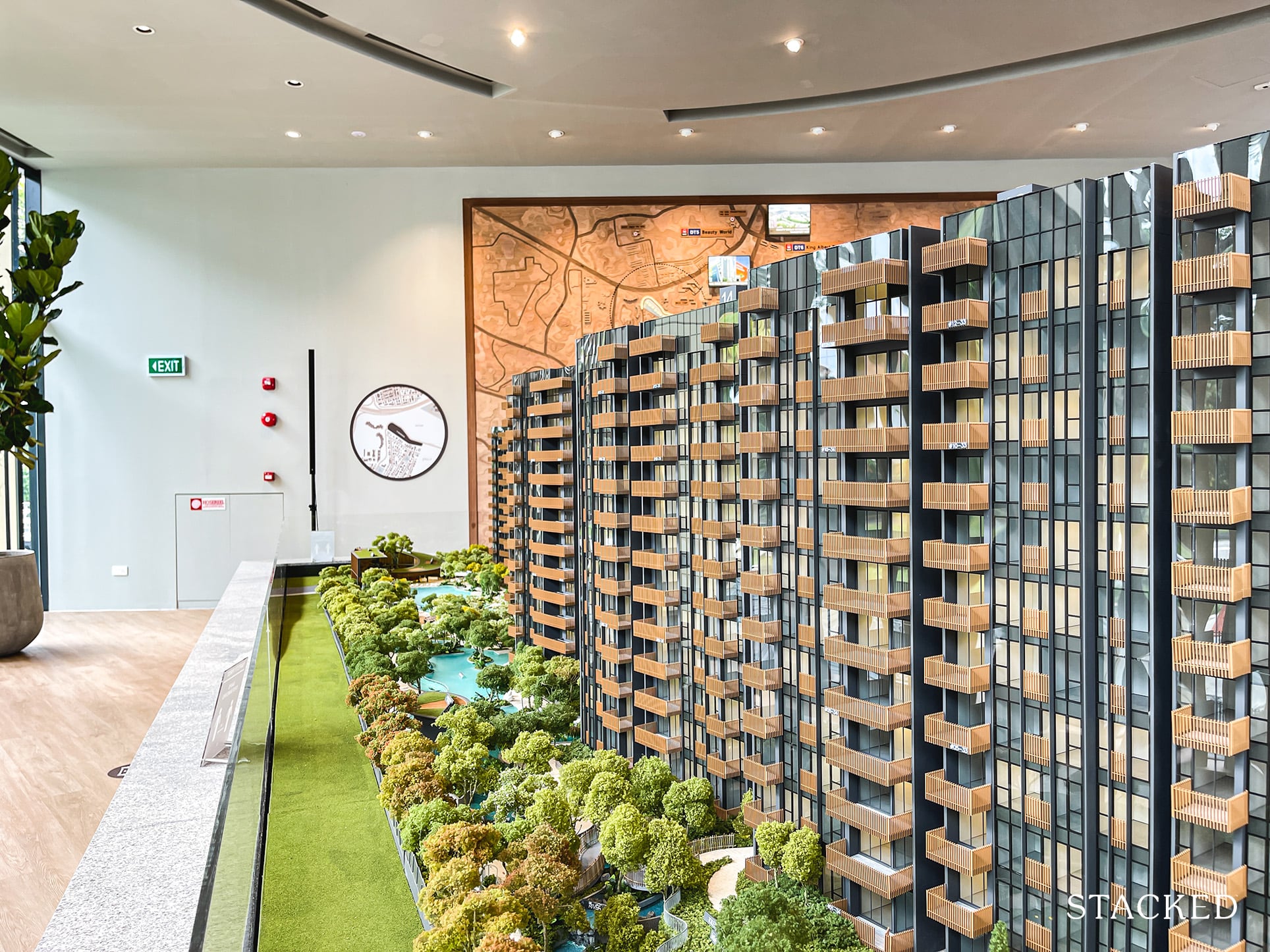 One of the few condo developments in this area – Ki Residences – is likely to see renewed interest or price hikes given the confirmation of the location of the new MRT station. We did highlight this in our review of Ki Residences, that the mooted location would definitely be a benefit to future residents here. Mind you, it isn't exactly at its doorstep, but given that the location has always been one for drivers, it is a very welcome upgrade.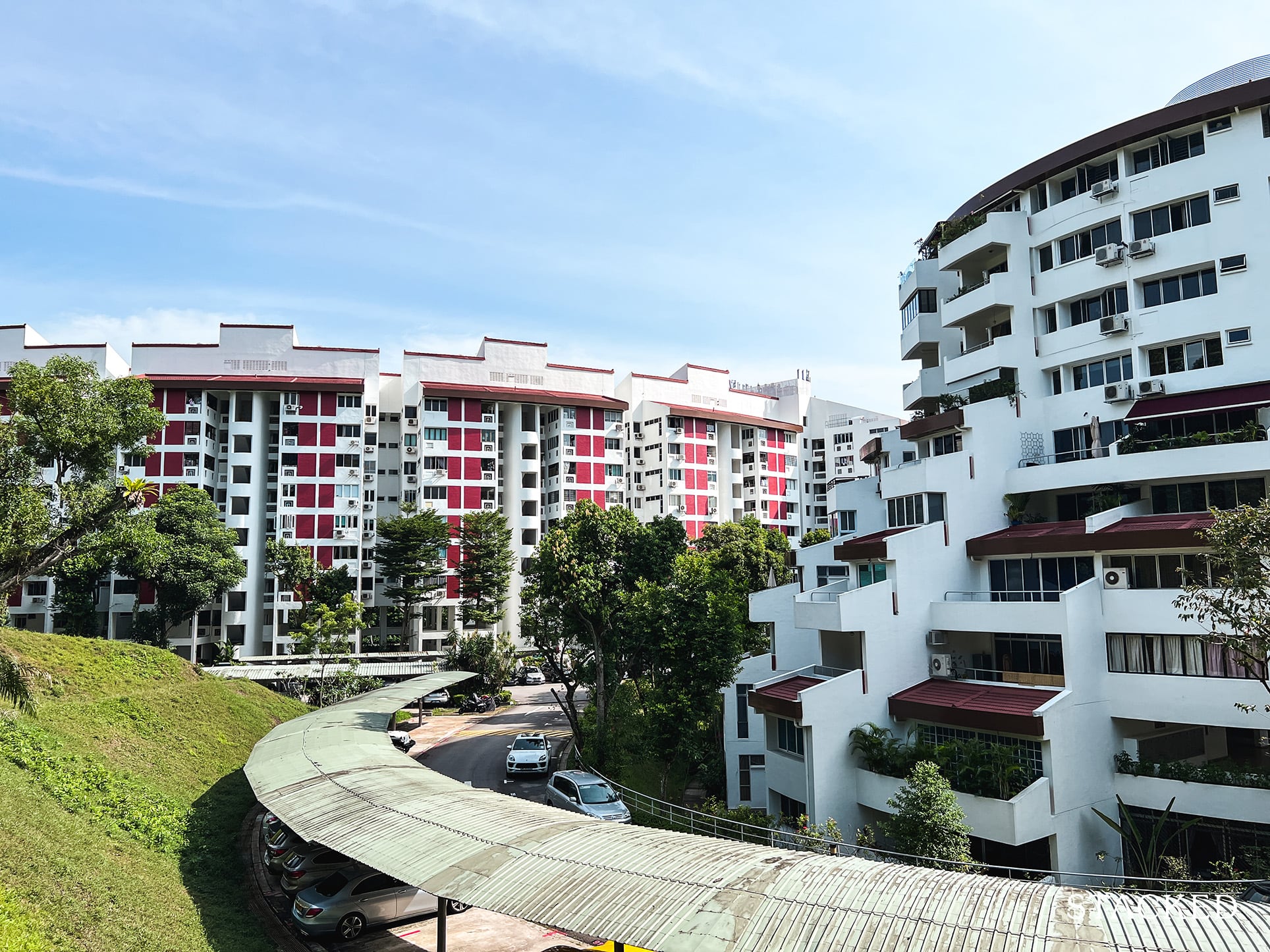 There's also Clementi Park condo to think about, a massive freehold plot of 973,984 sq. ft. that contains just 400 over units – while a collective sale for a development this size is still going to be difficult in this climate, it definitely will be more attractive now.
This may have some spillover effects on other older condos like Pine Grove and Pandan Valley too, as Maju MRT will now be the closest by.
A Straits Times report also pointed out that, for those going to Ngee Ann Polytechnic, the journey from Hougang to the campus is only around 35 minutes by train (down from around an hour by bus).
Improved MRT access for West Coast Road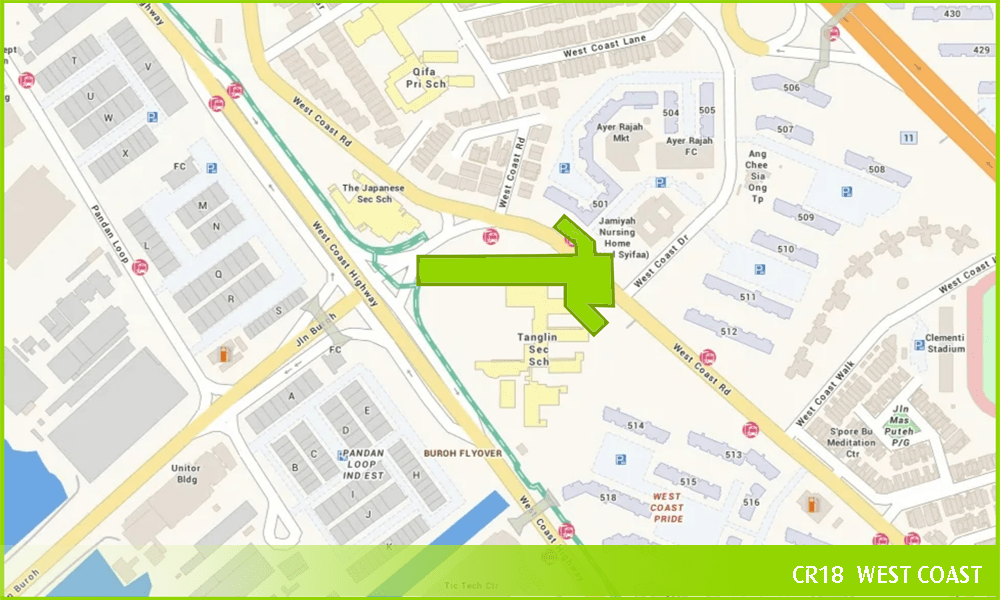 There's been a dire need for MRT access at West Coast Road for a long time now; residents here have been saddled with a 20-minute walk to Clementi MRT for years, and it's either bike or drive for most.
West Coast MRT station will also improve accessibility to Qifa Primary School, Tanglin Secondary School, and the Japanese Secondary School. This may help with traffic in the area: as the schools are fairly close to one another, there's often a rush period when all the students are dropped off or picked up. With MRT access, however, fewer parents may need to drive their children to school. 
Do note that Tanglin Secondary School will be merged with New Town Secondary in 2023 with the current site being considered for future development works.
The industrial parks at Pandan Loop currently standing where the train lines will be located will be reacquired by the government (see below).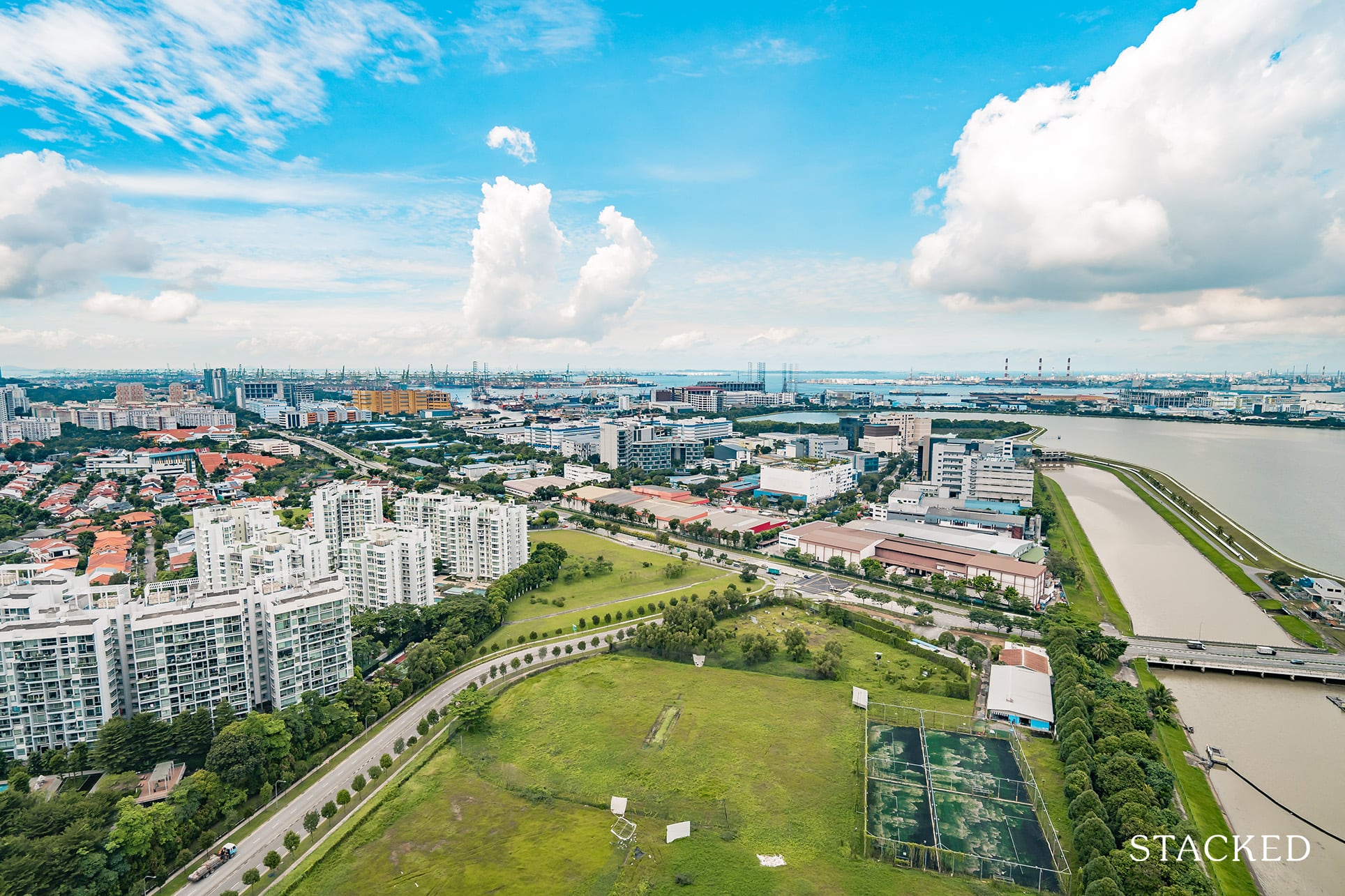 Besides the HDB surrounding the area, condos like The Parc Condominium will certainly be very happy with the news. This would also help with the other cluster of developments like NEWest, The Infiniti, Botannia, and Monterey Park Condominium. The newer ones like Twin VEW, Parc Riviera, and Whistler Grand would also see improvements in connectivity despite the Pandan Reservoir MRT on the JRL being nearer as that only serves to improve the connectivity in the West.
Read this next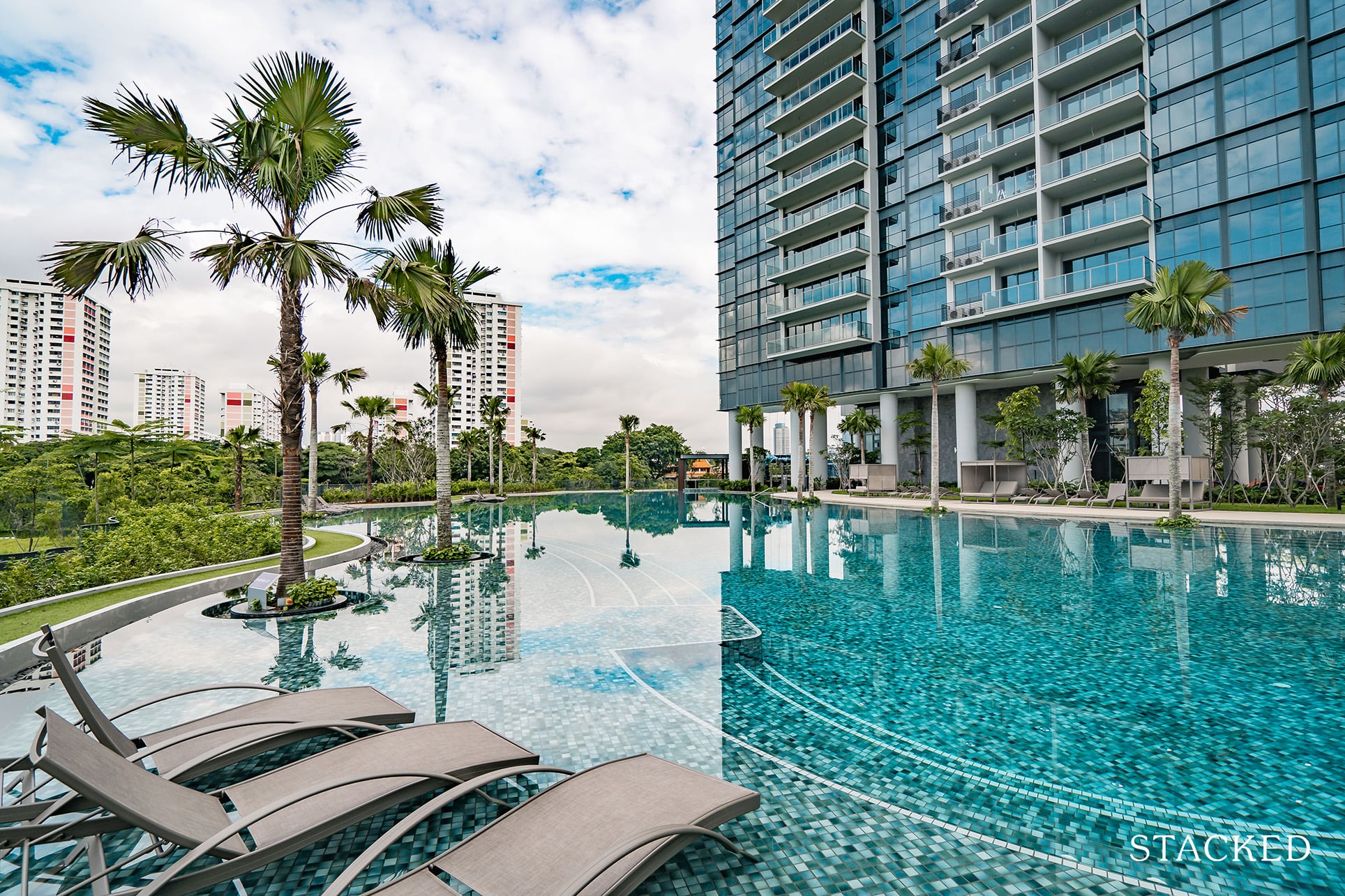 While West Coast MRT improves accessibility, we don't foresee a huge spike in demand here. The public still perceives this as a mostly ulu area, with few amenities other than an appeal to nature lovers.
Loss of Turf City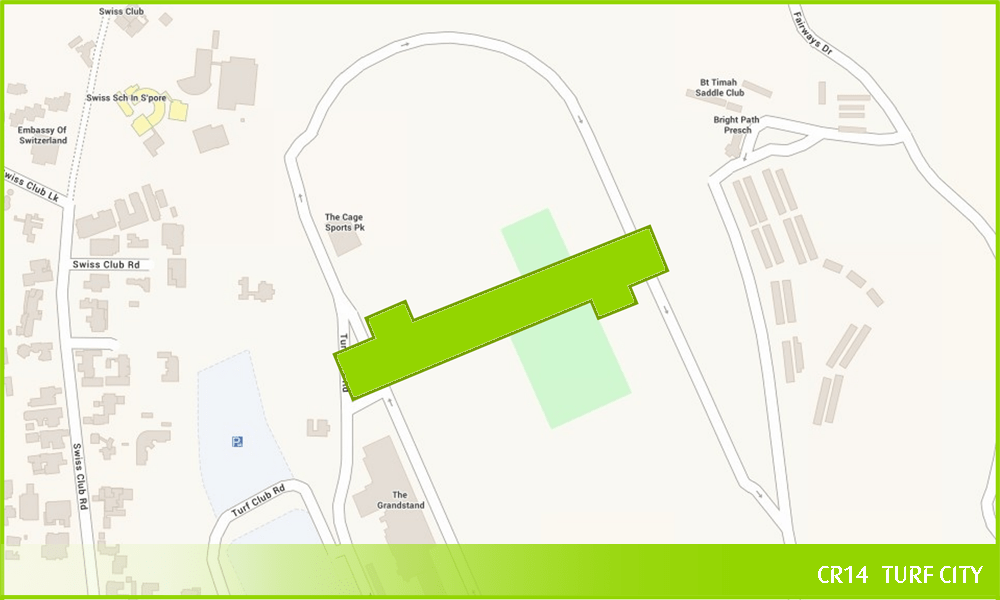 The Turf City MRT station is a trade-off. While it improves accessibility in the area, it removes a major lifestyle and recreational hub for the neighbourhood. Despite attempts to save Turf City by various groups, the leases for Turf City will expire by end-2023.
This will wipe out a location that currently hosts a Giant supermarket, multiple eateries, a childcare, and a major sports venue. We hope the redevelopment plans include some way to replace these amenities, besides just putting in a new MRT station. At this point in time, this large space is still subject to detailed planning on the latest URA Master Plan, but it is likely that they will have to include amenities here too given the number of residential units the area can hold.
If the cleared-out land is used for BTO launches, as well as the MRT station, it's possible that it will fall under the Prime Location Housing (PLH) scheme. Plenty of Singaporeans would appreciate a chance at a prestigious area like Bukit Timah.
Clementi, Jurong Lake District, and King Albert Park
We have a little less to add on these, as they're already existing stations and rather busy areas.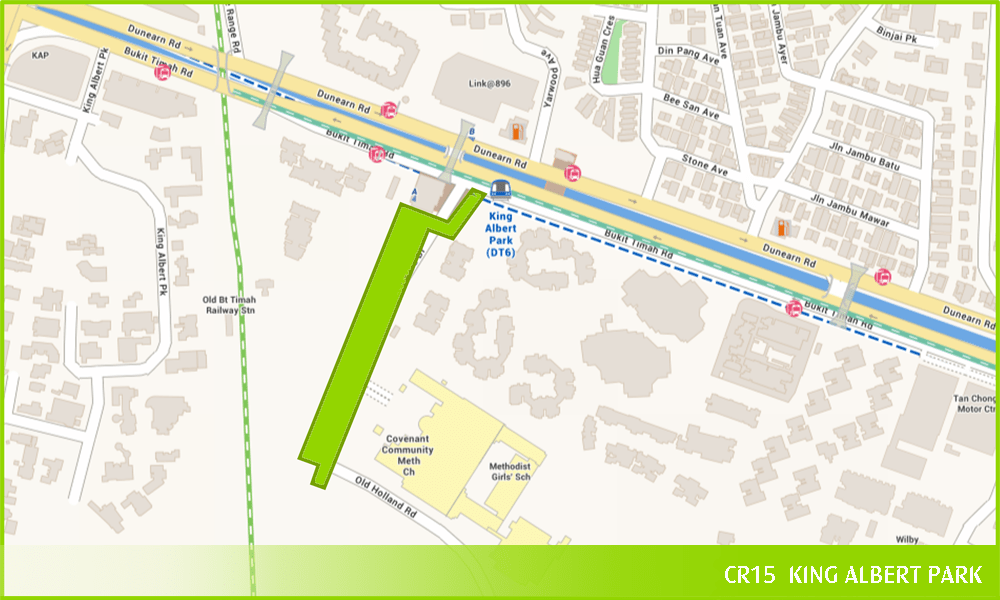 For King Albert Park (KAP) however, there are a number of residential zones nearby. Having an MRT station won't just help future demand; it may even support en-bloc demand in the immediate surroundings.
The closest would be Casa Esperanza, for instance (which is surrendering part of its carpark space to the MRT, see below) is a 90-unit condo that dates back to 1992. The nearby Maple Woods is also likely to be in walking distance of the MRT – and this 697-unit condo dates back to 1997.
There are also a further 8 residential plots earmarked just behind Methodist Girls School, which will definitely serve as a further attraction for future bids for the area.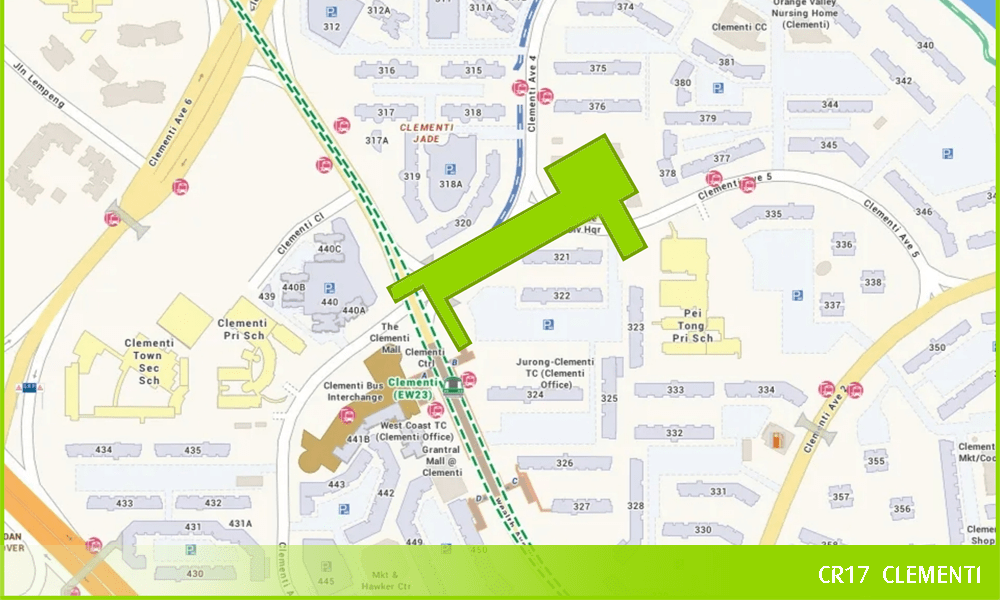 Clementi and Jurong East are already major retail hubs. It's unlikely that the addition of one more train line will substantially raise prices, but it could mean that buyers will consider homes one stop away from these pricey hot spots.
For example, Maju is mainly seen as an underdeveloped area, with lower-priced homes. But when you consider that Maju is just one train stop away from Clementi, the price difference may more than justify the small inconvenience.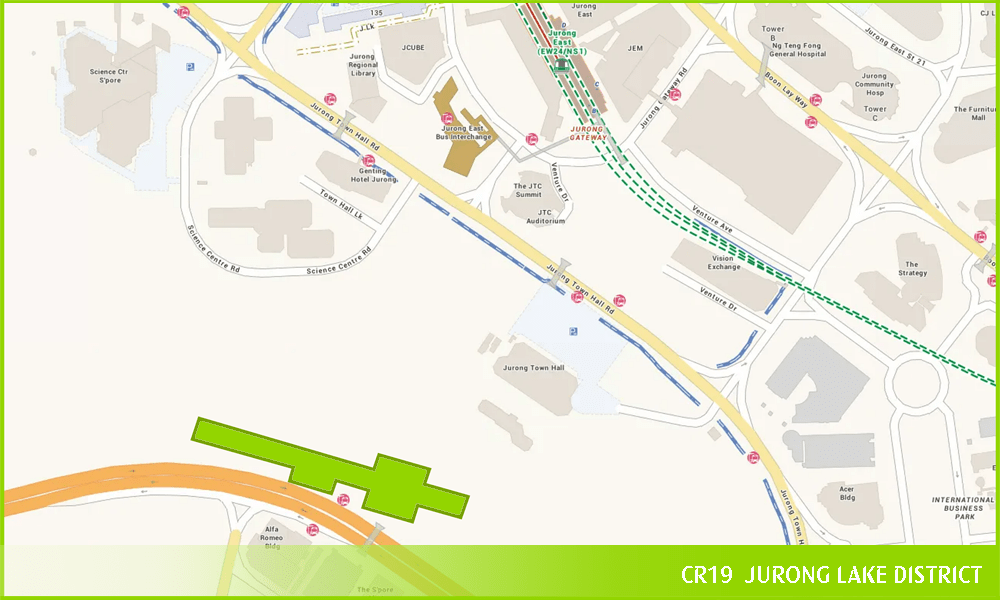 For now, the Jurong Lake District MRT station will be serving the HDB blocks at Teban Gardens. The whole area surrounding the station is a White site under the URA Master Plan and given the JLD plan, this place will no doubt be hugely transformed in the future.
Overall improvements
Phase two of the CRL is expected to benefit some 40,000 households with improved MRT access. It also improves direct connectivity between the east and west sides of Singapore.
Other loss of land from phase two
The two most notable changes are from the Pandan Loop Industrial Estate; this is currently owned by JTC Corporation and is leased to various private companies. The leases won't be renewed, and the government will re-acquire the land by September 2024.
This may be of concern to landlords in the area – the loss of the industrial parks may mean the loss of potential tenants. However, having MRT access may more than compensate for this in the long run; time will tell.
The third loss was for part of an underground parking space. This is under the privately-owned ground floor car park of Casa Esperanza; the space is needed to extend the King Albert Park MRT station for phase two. Around 17 to 18 parking spaces may be lost.
For King Albert Park and Maju station, train lines will go around Clementi Forest rather than under it; so there's no loss or disruption of green space.
For more on the situation as it progresses, follow us on Stacked. You can also check out in-depth reviews of new and resale projects in the Singapore private property market.