Buying
6 Creative Discount/Payment Schemes That Developers Offer
Reuben
June 12, 2020

6

min read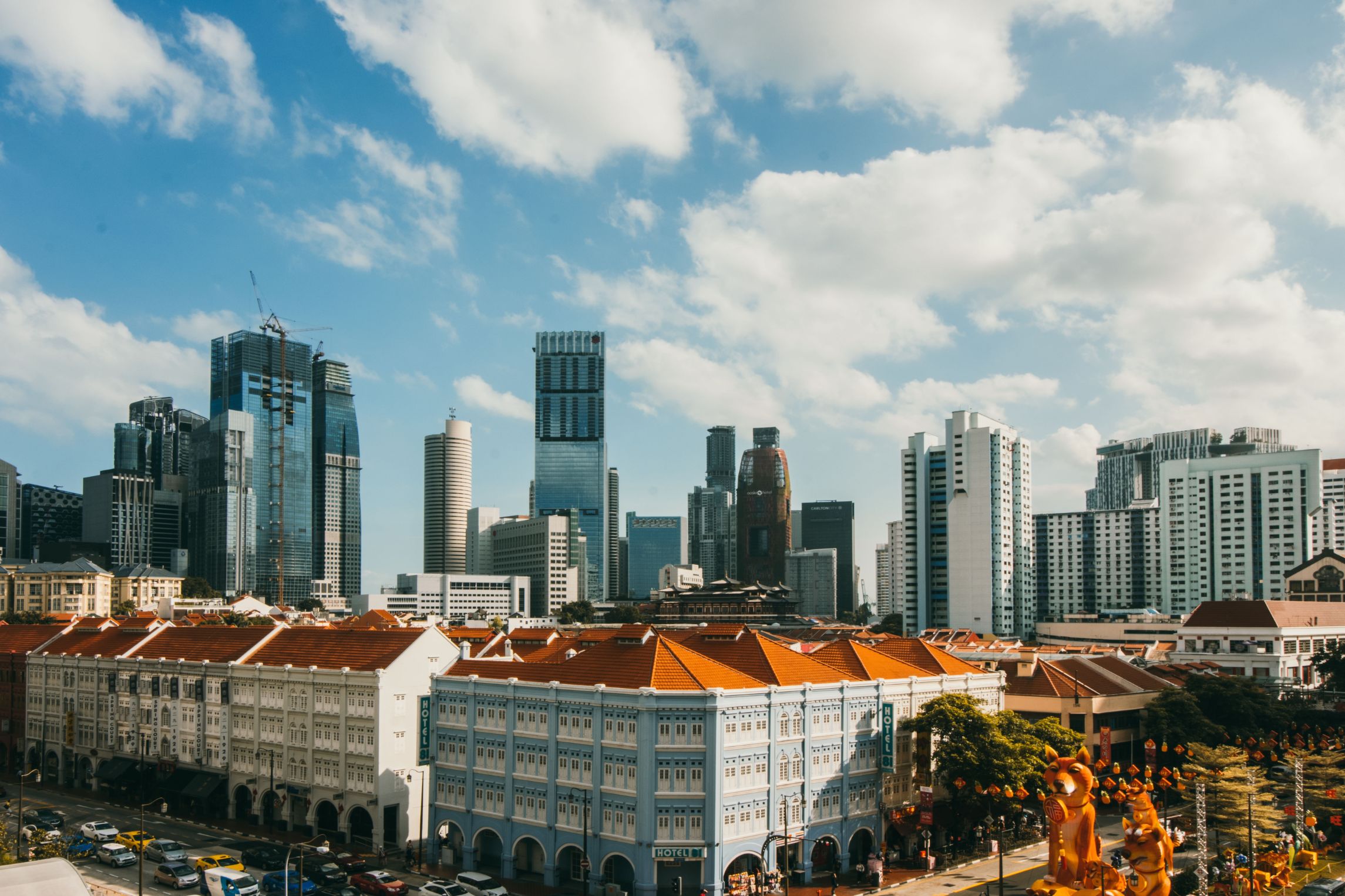 6
min read
For those expecting property sales to fall, you might be surprised to learn that new private home sales in Singapore actually increased 74.7 per cent in May, to 484 units.
Of course, any increase would be magnified, given that April only registered a paltry 277 units to begin with.

And like what Stuart mentioned in the Business Times article, "life resumed somewhat and people who needed to buy… would do so."

But that's not to say that we are out of the woods yet, especially when you look back at last year in May 2019, where developer sales registered 952 units – nearly double the figure last month.

So despite these somewhat encouraging numbers, I think the sentiment on the ground is that there could still be further price drops yet to come.

And if the situation does get worse in the coming months (let's all hope not), most people will be expecting more discounts and payment schemes used to try and move sales.

So today, let's take a look at some of these discount/payment schemes.

6 Creative Discount/Payment Schemes

1.Discounted Unit Prices

Let's get the obvious out of the way first – a straight-up developer discount off the original price.

It's the easiest way to get a buyer's attention and it is a no brainer to understand (unlike some of the later schemes).

Take the 38 Jervois condominium for example; when developer Prominent Land offered discounts ranging from 13% to 24% on 1st June this year, all 16 remaining units were sold off in just 3 days!

2. ABSD Rebates

ABSD rebates were prominent back in April 2016 in sales of Ardmore Three units – developer Wheelock Properties offered 13% to 15% ABSD assistance packages to buyers (on top of already existing 15% discounts) to offset the Additional Buyer's Stamp Duty.

3. Stay-Then-Pay

The stay-then-pay scheme was an incentive package launched by Capitaland in June 2017.

This flexible scheme, first launched during promotions of d'Leedon and The Interlace, allowed locals and PRs to pay 10% (15% for foreigners) of the unit price upfront, move in within 8 weeks, and then pay the rest of the 90% 1 year later.
The scheme was especially useful for those who were planning to upgrade and had to sell their previous home in order to move.

It was a pretty ingenious way of giving clients a longer runway to sell their previous home or even to save money on renting an interim home. Those who've been through this process would know – it isn't always easy to get the timeline matched perfectly.
4. Deferred Payment Scheme

Out of all the schemes, the Deferred Payment Scheme (DPS) is probably the most well known.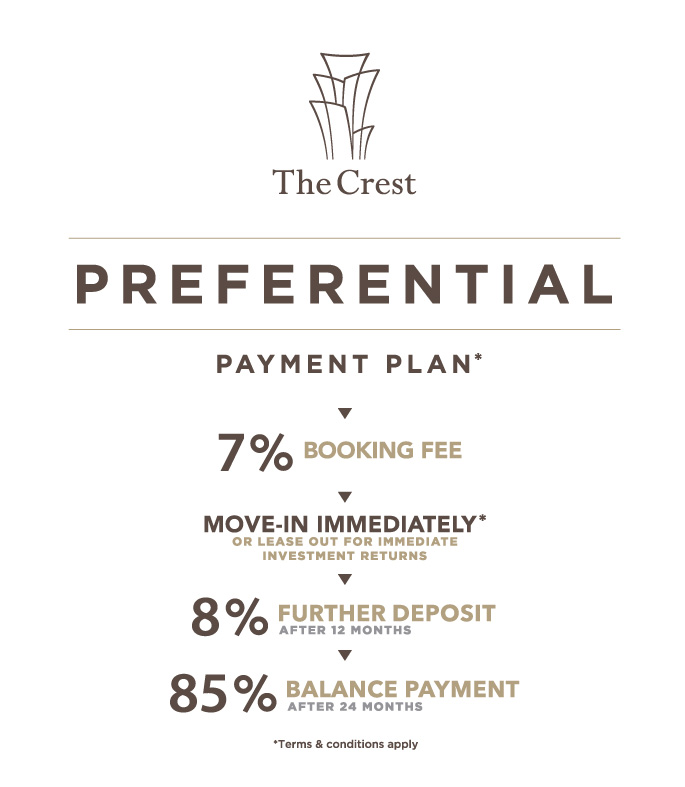 It's worth noting that this scheme is only relevant for developments that have received its Certificate of Statutory Completion (CSC) and Temporary Occupancy Permit (TOP). So you won't be seeing this in any current new launch that is still a build in progress. 

So how does the deferred payment scheme work?

In this scheme, you usually pay to secure the Option To Purchase (OTP) plus 9% to exercise within 3 weeks. So instead of the usual 25% down payment, your initial outlay is much lower.

Where this scheme came in popularity is down to the remaining 90% that can be deferred for 24/36 months – many people bought into this scheme with the hopes that the ABSD might be relinquished or lowered by the time the 2/3 years was up.

The additional benefit? During these 2/3 years, there is no need to pay the ABSD and neither do you have to pay any interest as it is essentially deferred. This means that for landlords you can start earning rental income right away – interest-free.

Do ensure that you are able to pay up at the end of the deferred period though. As seen in the losses from those who took up the DPS in the OUE Twin Peaks, it might not always pay off well if you are trying to time the market.

Read this next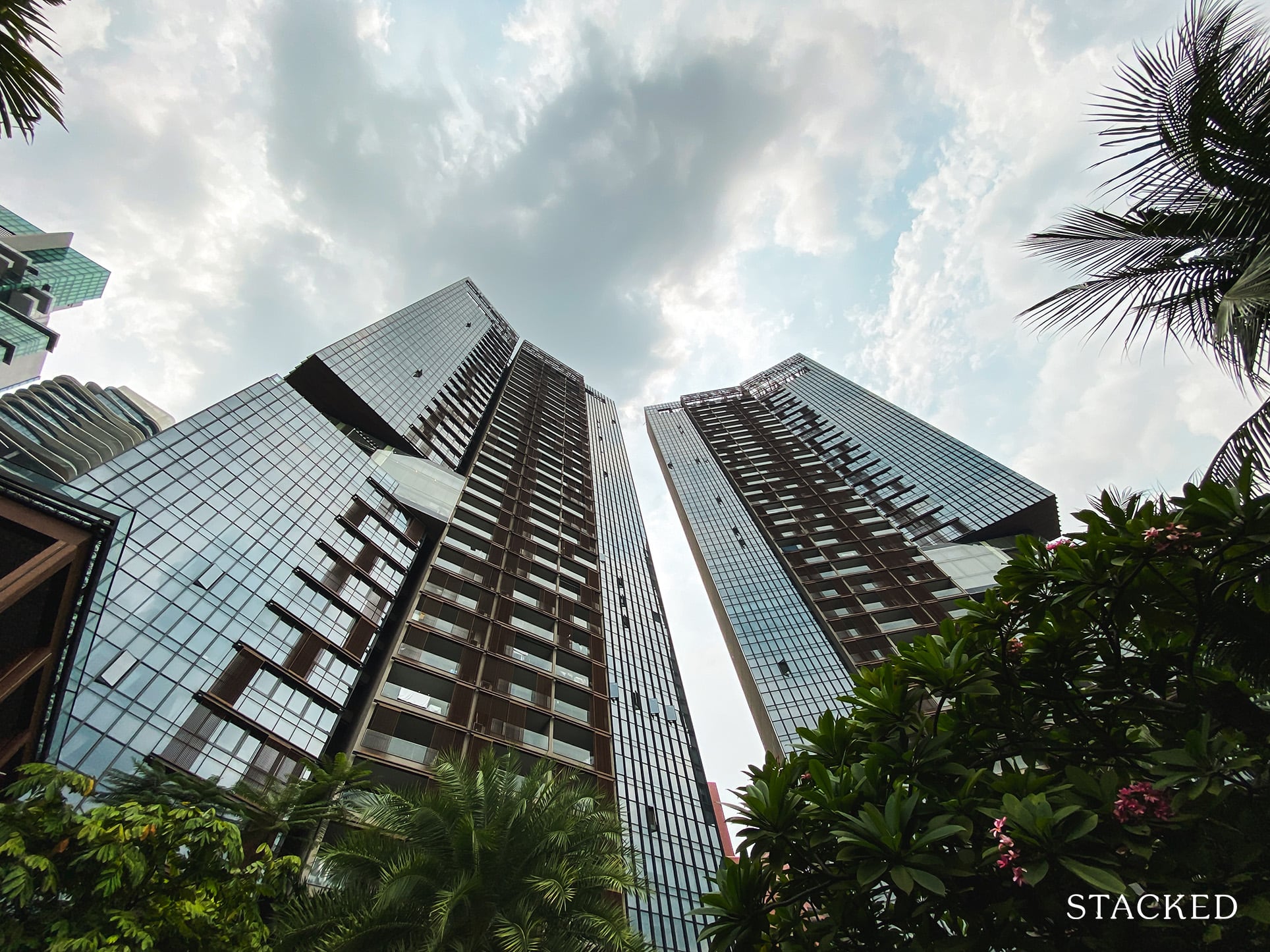 The last catch? Most of the time, DPS units are priced at a premium. Or rather, they aren't given the same discounts as buyers who purchase units under the normal route.

5. Experiential Leasing Scheme

You could really call this a loaded test drive before you buy scheme, as it gives you the option of renting the unit before deciding to buy.

This was first introduced by TG Development for their project, Lloyd Sixtyfive (which by the way, is still not fully sold). 

Under this scheme, buyers sign a two-year Tenancy Agreement (TA) and pay an advanced rental of 10 per cent of the purchase price as well as a 2.5 per cent refundable deposit.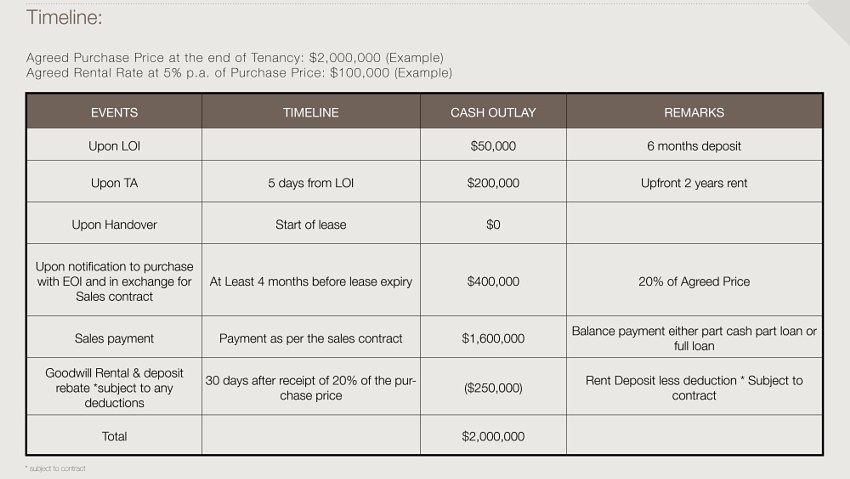 If the buyer decides to go ahead with the purchase, the rent is of course gone but the security deposit will be refunded.

Do note that despite the fact that you are staying in that leased unit, it isn't reserved for you – other people could still purchase it. So if the unit you are staying in is sold while you are staying, you do have the option or purchasing another similar unit.

6. Specimen Cheque Scheme

Not many people will have heard of this scheme – especially since it has been effectively barred.

But I figured it could be interesting to bring up, you'd never know when you might see a variance of it in the future again.

Under this scheme (first introduced in Gem Residences), potential buyers are offered cheques to submit as expressions of interest – of which the amounts would be used to offset their booking fees.

This scheme essentially lets buyers bypass the need for the booking fee to purchase a home – you can see why the URA had to put a stop to it!
Final Words

After seeing all these schemes that developers have come up with over the years to push out sales, I'm sure not many people will bet against a new "creative" scheme that might come up if the current situation continues its pace.

While not every scheme may be the right fit for most people, there could also be some that might be a good fit depending on your situation – so pick and choose wisely.

If you have any further questions, feel free to reach out to us at hello@stackedhomes.com!