Units Of The Week
5 Cluster Houses For Families That Want Space (2,486 Sqft And Above)
Stacked
November 17, 2022

9

min read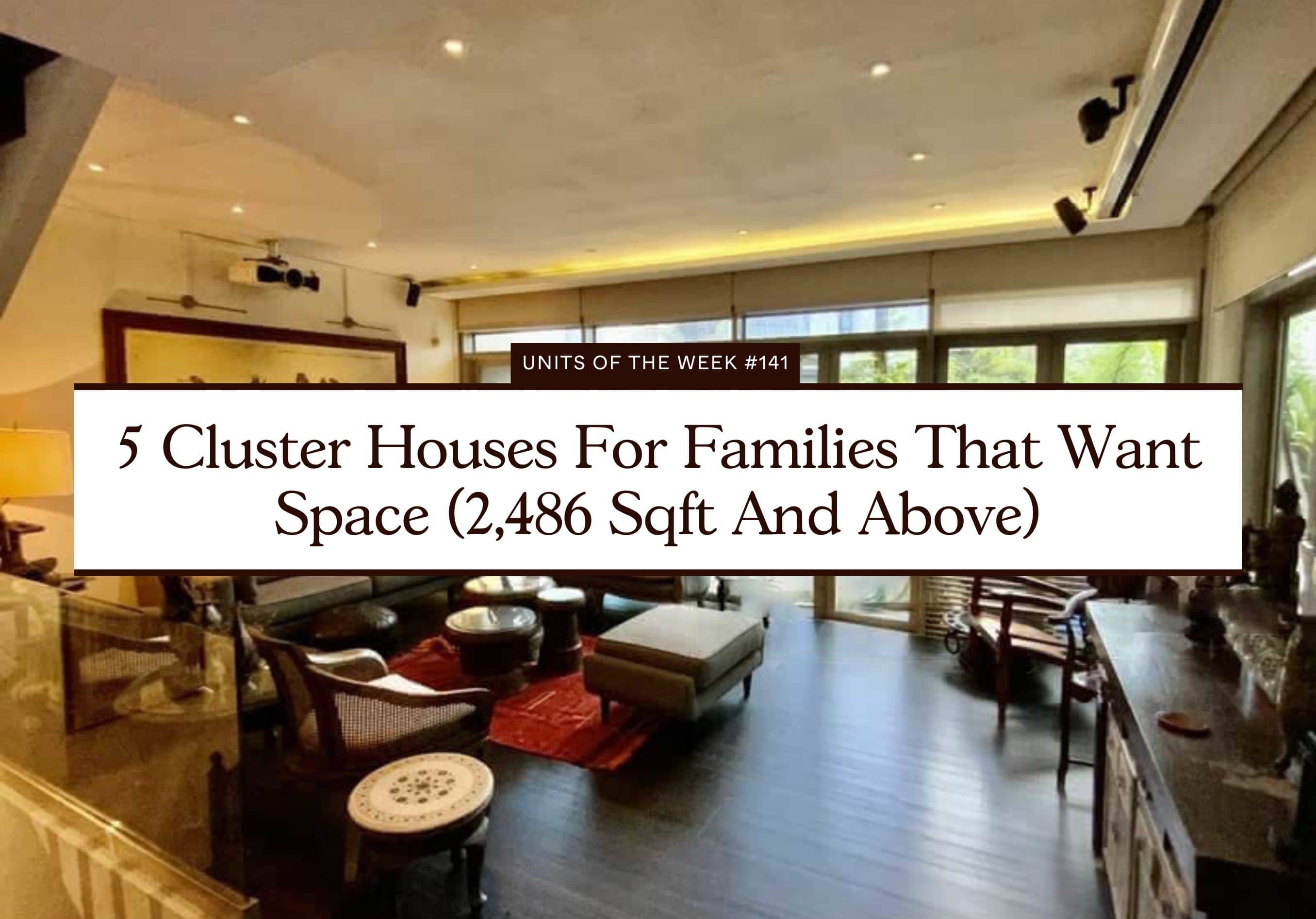 9
min read
Cluster homes may be a niche product, but it's easy to see how it can make sense for a select group of customers. It's more affordable than a landed home, and typically it does come with facilities like a swimming pool, gym, and security. These are things that you usually can't find in a smaller landed home, so in a way, cluster-landed homes provide the best of both worlds.
There are downsides, of course. You can't change the external facade as you can do with your own landed home, and the monthly maintenance cost can be quite high as there are fewer units to share the cost. Also, depending on your unit, you might just be very close to your neighbours so while exclusive it can be a little less private.
Here are some of the more interesting cluster homes we've found this week:
Missed last week? You can view the previous issue here.
You can also join our free weekly newsletter so you stay up to date on our latest curations weekly.
Now let's get on with the list of curated units this week!

1

Watercove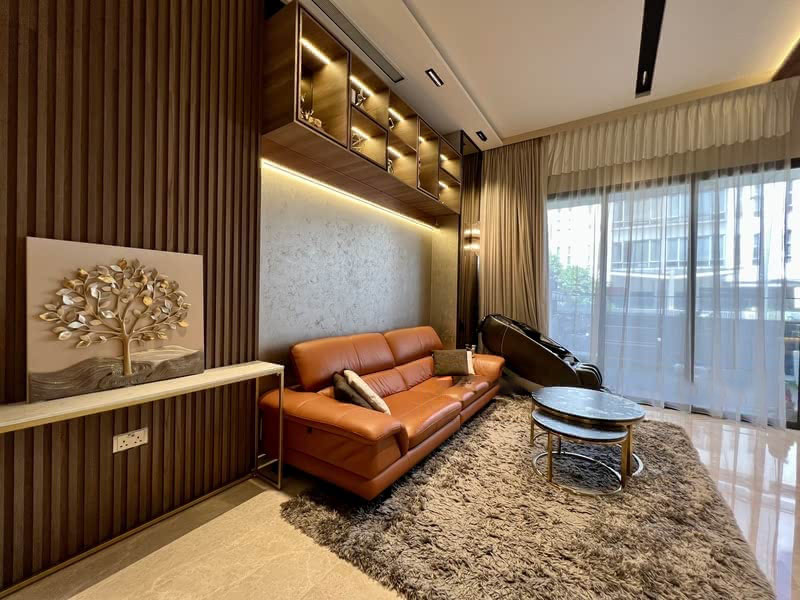 $3,100,000
| | |
| --- | --- |
| Address: | 117 Wak Hassan Drive 757600 |
| Tenure: | Freehold |
| Size: | 3,466 sqft |
| $PSF: | $ PSF |
| Developer: | Sembawang Estates (Pte) Ltd |
| TOP: | 2019 |
Why I like it
This cluster landed home is quite an interesting proposition, despite the location (Sembawang) which is probably not for everyone. So what makes it unique? Firstly, it's a waterfront development overlooking the Johor Strait – given your surroundings, it will be quite the tranquil spot. It's flanked by Sembawang Park and a small forested patch – so get the best of both worlds; waterfront living and greenery. Finally, it's freehold as well.

There is a trade off for its serene location – it's not the most convenient if you don't drive, neither is it within walking distance to the MRT as it takes at least 25 mins to get to Sembawang MRT by bus. You do have a small row of shophouses along Sembawang Road with various food options at around a 16 min walk out, while the nearest supermarket and foodcourt is at 105 Canberra Street at a 7 min drive away.

In terms of the unit itself, it's still relatively new as it was only completed in 2019. It has a build up of 3,466 square feet, and comes with 5 ensuite bedrooms (2 of which have walk-in wardrobes) and a family room with an attached powder room in the attic. More importantly, you have a lift in the house too.

– Ryan

2

Lotus Ville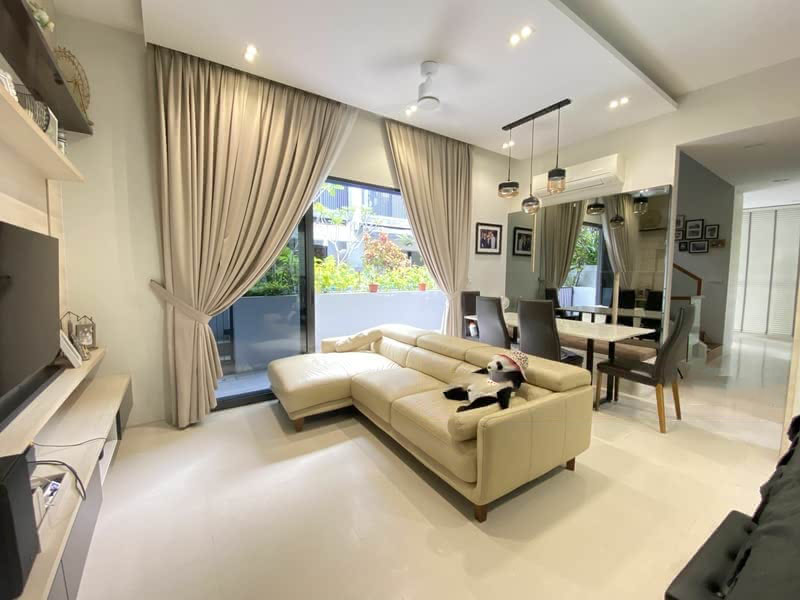 $3,880,000
| | |
| --- | --- |
| Address: | Lorong L Telok Kurau 425500 |
| Tenure: | Freehold |
| Size: | 3,982 sqft |
| $PSF: | $974.38 PSF |
| Developer: | JVA LTK Pte Ltd |
| TOP: | 2016 |
Why I like it
Like many landed estates, Lotus Ville isn't within daily walking distance to an MRT. Kembangan MRT station is about a 15-minute walk away, but at least it's along the Siglap Park Connector so it will be a more enjoyable walk.

While this small development is so under the radar that you can't even find it on google maps (it has only 11 units), it does offer lots of food options within walking distance. It's also a 20 min walk to East Coast Park via the same Siglap Park Connector.

For families with kids, the project is within 1km to the renowned Tao Nan Primary School. It comes with 5 bedrooms, 3 of which are ensuite, and has a lift which makes this elderly friendly and a long-term living prospect. It has a PES as well as 2 roof terraces – great for bbqs or just hanging out outside. The unit is 3,982 square feet in size, but it may not feel as big given the roof terrace and PES.

– Druce

3

Hillcrest Villa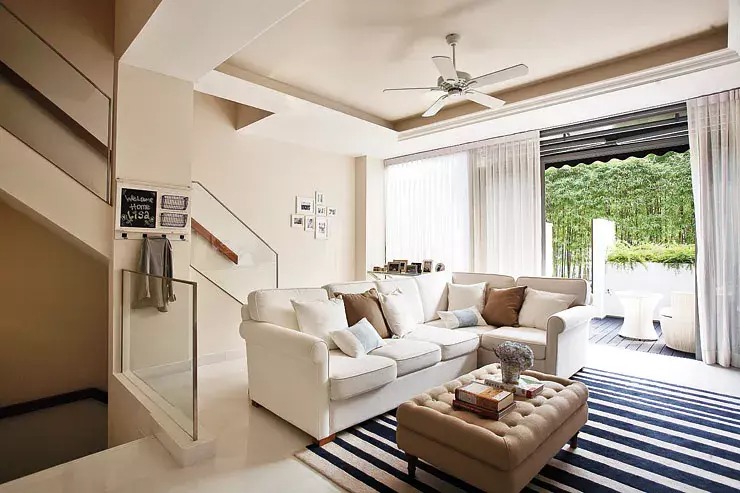 $4,380,000
| | |
| --- | --- |
| Address: | 9B Hillcrest Road 286704 |
| Tenure: | 99-year Leasehold |
| Size: | 3,204 sqft |
| $PSF: | $ PSF |
| Developer: | MCL Land Pte Ltd |
| TOP: | 2010 |
Why I like it
Hillcrest Villa is unlike most cluster houses that you may have come across. For one, there are 163 units, which is a lot for a cluster development. It's also located next to the main Dunearn Road, and just a 6-minute walk to Tan Kah Kee MRT station on the Downtown line. It's also about a 12 min walk to Coronation Shopping Plaza which houses numerous food options, NTUC and some retail shops.

For families with kids, the project is within 1km to renowned Nanyang Primary School as well as Raffles Girls' Primary School. This does come with its own set of problems though, as it does induce a traffic jam when parents send or pick up their kids.

The original layout has 4 bedrooms (2 of which are ensuite), but the current owner has combined two of the common rooms on the third floor into one huge bedroom – this third bedroom has a spacious bathroom with a double vanity and also an outdoor terrace. There is also an ventilated entertainment room in the basement which can be used as an additional bedroom if necessary, and the unblocked facing allows lots of natural light into the house

– Reuben

4

The Teneriffe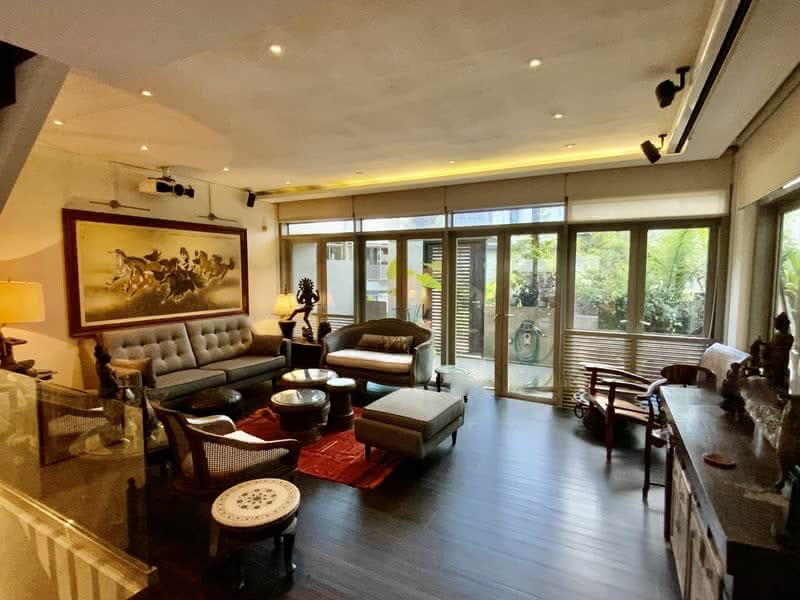 $4,500,000
| | |
| --- | --- |
| Address: | Laurel Wood Avenue 275000 |
| Tenure: | 99-year Leasehold |
| Size: | 4,133 sqft |
| $PSF: | $ PSF |
| Developer: | Teneriffe Development Pte Ltd |
| TOP: | 2004 |
Why I like it
The Teneriffe is a cluster development located at the Sixth Avenue area. It was built in 2004, and is a 99-year leasehold development. In terms of location, it is in a quiet spot along Laurel Wood Avenue. It's situated in a landed enclave surrounded by greenery, and there is a pathway behind the development that leads to the Rail Corridor. That said, do note that the large area of greenery in front of the development is going to be a residential one under the URA Master Plan, so the greenery view isn't going to last forever.

The unit is a sizeable one at 4,133 square feet. It comes with 6 ensuite bedrooms, and the dark wooden flooring creates a nice contrast with the various coloured walls in the house. There is also lots of full height window panels and glass doors around the house allowing lots of natural light in.

– Stanley

5

Marlene Ville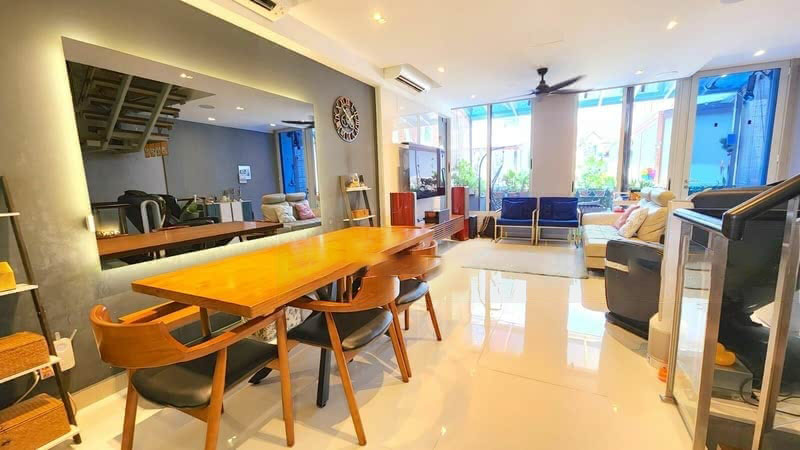 $3,250,000
| | |
| --- | --- |
| Address: | 19 Marlene Avenue 550000 |
| Tenure: | Freehold |
| Size: | 2,486 sqft |
| $PSF: | $ PSF |
| Developer: | Fong Tat Holding Co Pte Ltd |
| TOP: | 2009 |
Why I like it
Marlene Ville is a small freehold development of just 17 units. At 2,486 square feet, it's on the small side for a cluster development. It comes with 3 ensuite bedrooms and a granny/helper's room with an attached bathroom in the basement.

The master bedroom occupies the third floor, and has a huge bathroom with a double vanity and also an outdoor terrace. Sliding frosted panels separate the bedroom and the bathroom which provides privacy while still allowing natural light coming in from the terrace to flow into the bathroom.

I do also like that the wet and dry kitchen are properly segregated, and behind the kitchen is an outdoor patio which the current owner is using as a small garden for planting since the area gets alot of sunlight.

Location wise, you don't have a lack of food options, it's a 12-16 min walk to Serangoon Gardens Market, Chomp Chomp Food Centre, MyVillage @ Serangoon Gardens. That said Serangoon MRT and Nex aren't within walking distance at about 18-minutes.

– Sean