Commentary
4 Major Chinese Developers in Singapore: An Overview Of Their Performance So Far
Yining
May 15, 2021

8

min read
8
min read
Make no mistake, China is big in many ways.
It has a population of 1.412 billion people, and it has the 4th largest geographical area in the world.
Comparatively, Singapore is ranked the 20th smallest country in the world (by size), with a population size of just 5.69 million.
So it's probably to no one's surprise that in the real estate sector, China's biggest developers dwarf our local companies too.
Just for context, CapitaLand is Singapore's biggest developer – recording $6.5 billion revenue in 2020.
Let's compare that to China.
The current king of the hill is Country Garden, with an approximate whopping $100 billion revenue posted for 2020.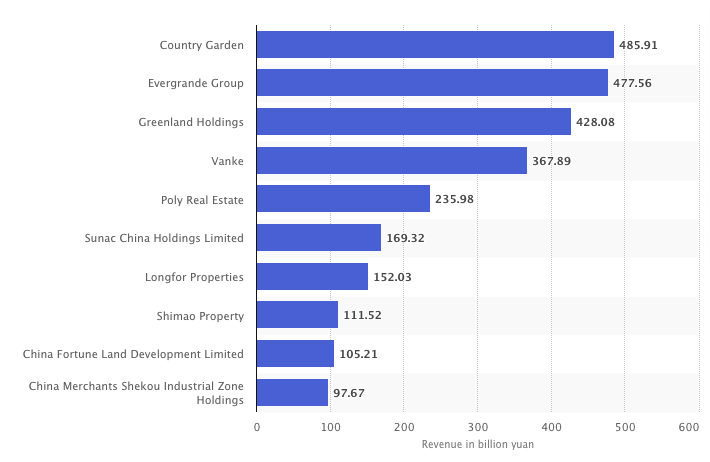 That's massive.
So even for the biggest developers in Singapore, you will definitely have to sit up and pay attention when the Chinese developers start muscling into the local property market.
And boy have they splashed the cash.
Aggressive bidding from China-based Logan Property Holdings and Nanshan Group ($1 billion for the GLS site on Stirling Road) and Qingjian Realty (Shunfu Ville for $632 million) made waves, with some fearing that it is only the beginning of an influx of capital-rich Chinese conglomerates into Singapore's property market.
Buyers will no doubt be concerned, as aggressive bidding can lead to higher property prices.
Higher property prices based on demand and a growing economy are fine, but if the influx of Chinese capital pushes prices up because of over aggressiveness in competition then that would obviously not be ideal.
Furthermore, Chinese developers also face a negative stigma of lower standard of quality of their developments, which was recently made worse by Hong-Kong linked developer Kingsford's issuance of a no-sale licence.
So now that it's been a number of years since the first entrance of a Chinese developer in 2009, it's interesting to see how some of the top ones in Singapore have fared so far.
From sky-high bids to no-sale licenses, we cover all you need to know about 4 of the largest Chinese developers in Singapore.
| | | | |
| --- | --- | --- | --- |
| Developer | Parent Company | Market Cap | Total Amount Invested for Land Bids (S$'000,000) |
| QingJian Realty | QingJian (South Pacific) Group | $1.382 B | $4,650.7 |
| Logan Property Company | Logan Group Company | $66.90 B | $1,632 |
| Kingsford Huray Development | Kingsford Group | – | $1,533.7 |
| CSC Land Group | China State Construction Engineering Corporation | $210.58 B | $507 |
QingJian Realty:
Qingjian Realty (South Pacific) Group is a subsidiary of Qingjian Group, a Qingdao-based conglomerate, and has been involved in property development in Singapore since 2008. 
They started as a sub-contractor of public housing in 1999 and later developed their first property, the Natura Loft, which was also the first DBSS project by a foreign developer.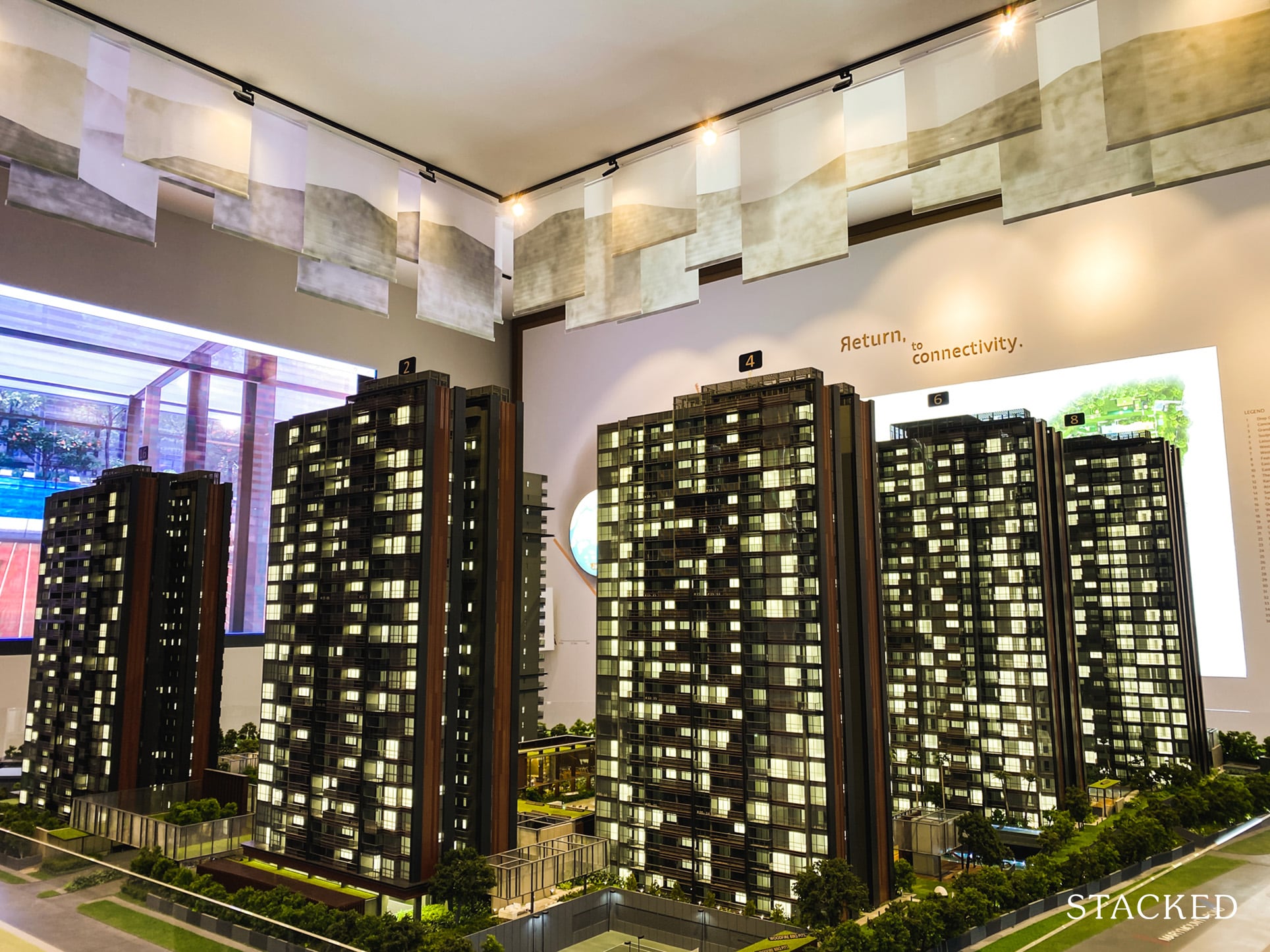 Some notable projects include JadeScape, Bellewoods EC, Forett @ Bukit Timah and iNz Residences.
Read this next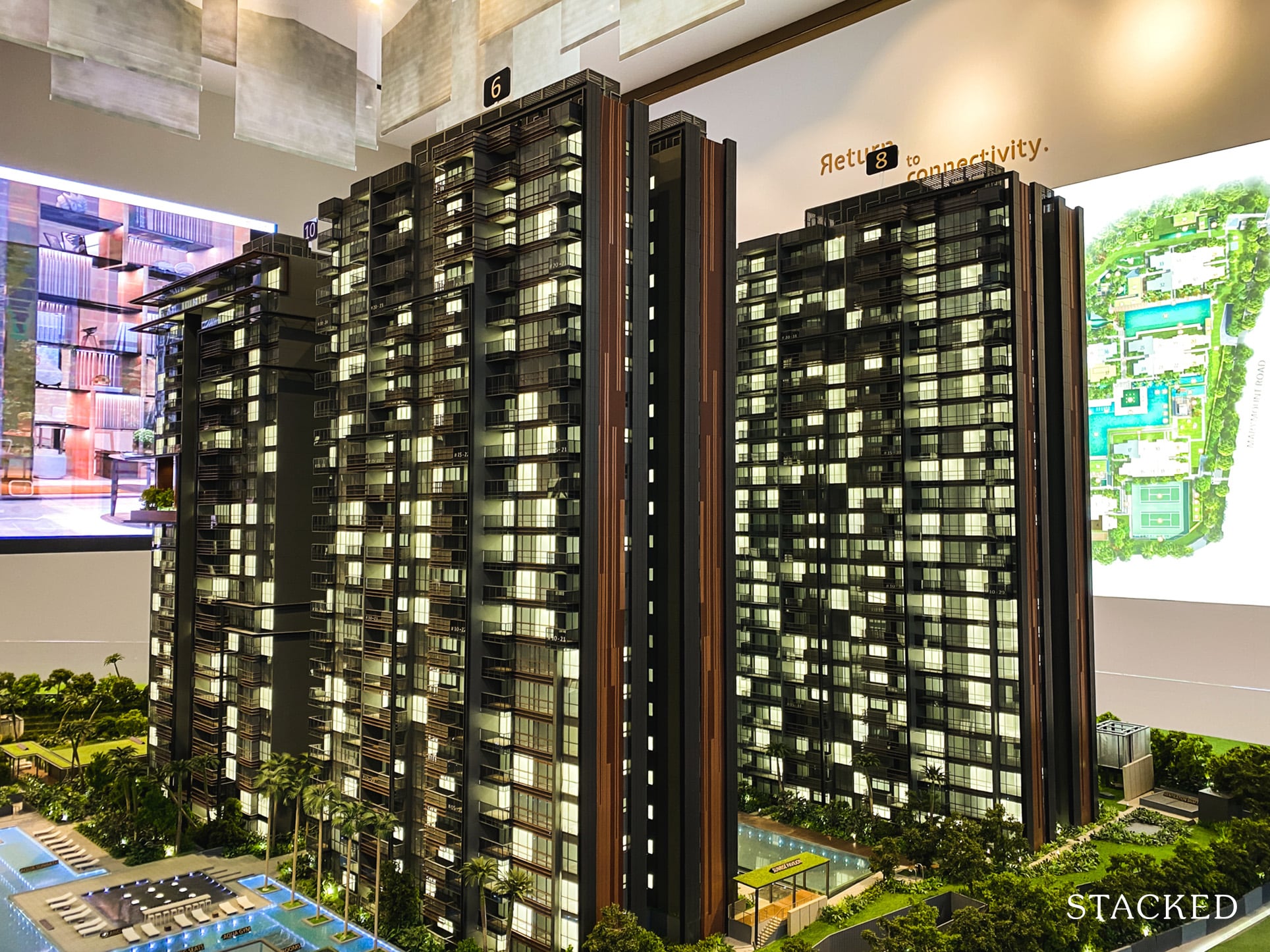 Reputation:
Qingjian Realty was awarded Best Developer in the 8th annual PropertyGuru Asia Property Awards (Singapore) in 2018 for their innovative designs which incorporated advanced technology in improving resident's quality of life.
Along with the title of Best Developer, Qingjian Realty was also awarded Special Recognition in the categories of Community Building and Customer Care.
Both of which was no surprise, considering their efforts in holding move-in events, online forums and health activities for over-55s, as well as the hiLife app that enables real-time communication between residents and management.
Workmanship:
When faced with the negative stigma of poorer construction standards among Chinese developers, Qingjian defied expectations and was able to attain the BCA Construction Quality Assessment System Star (CONQUAS), awarded to developments that met or surpassed 95% of the BCA workmanship quality standards, for both Bellewaters and Bellewoods.
However, there were some hiccups for other developments that may have adversely affected their reputation amongst home buyers.
One that made the news in 2015 came from a family staying in Qingjian Realty's executive condominium project, RiverParc Residence. 
The family's new EC unit had a strong smell of sewage coming from the master bedroom which remained unresolved for months despite attempts by the developer to find the source of the stench. 
In the same year, residents of RiverParc also reported rust collecting on the staircase as well as a need for interior material replacements, raising concerns among residents regarding the quality of building materials used. 
One undeniable thing is that QingJian Realty is steadfast in rectifying defects raised by residents and has shown a positive attitude in addressing residents' concerns.
Track Record:
Developments by Qingjian have been performing well in terms of transacted prices and percentage of cumulative units sold.
Looking at the data from the recent JadeScape, 97% of units have been sold before its TOP in 2022.
Another project, Le Quest, has fully sold all 516 units while Forett @ Bukit Timah has sold one-third of its units within the first month of the launch.
Logan Property (Singapore) Company:
Logan Property (Singapore) Company is part of the larger group Logan Group Company Limited headquartered in ShenZhen.
The Singapore subsidiary was incorporated in August 2016 and has launched two notable properties, Stirling Residences and Florence Residences.
Reputation:
The Logan Property Group is known for its residential property projects in China's Pearl River Delta region as well as properties in the Guangdong-Hong Kong-Macau Greater Bay Area.
Its entrant into the Singapore property market is relatively newer as compared to others on this list, but has made headline news after partnering Nanshan Group in bidding for the site Stirling Road.
With a total of 13 bidders who submitted their bids in May of 2017, the two companies won the 99-year leasehold site at Stirling Road with a top bid of $1.003 billion, becoming the first residential site that crossed the billion-dollar mark.
They had outbid the second-highest bidder, MCL Land, by $77 million and was a whopping 40 per cent higher than the lowest bid price.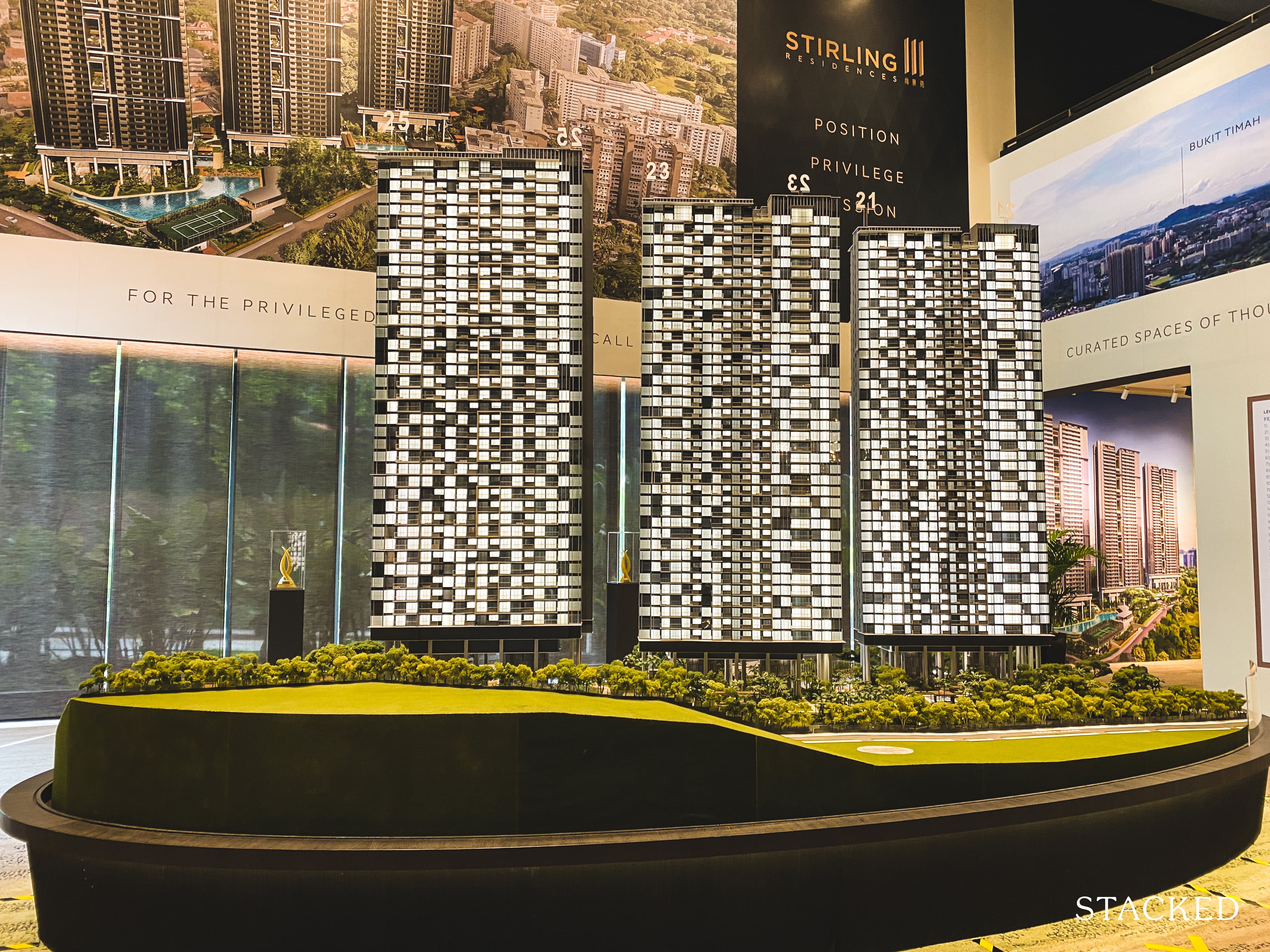 The development built with the site, Stirling Residences, also won Best Private Condo Architectural Design during the 8th annual PropertyGuru Asian Property Awards in 2018. 
Judges noted the property's design, which was inspired by the surrounding landscape, and the lush forest themes of the development tie it seamlessly with its surroundings.
Workmanship:
Little can be said with regards to the workmanship of neither of the condominiums has been completed as of the time of writing. 
However, there are certain expectations from the development considering the group is ranked 26th in China's Top 100 Real Estate developers and 295th in Fortune China's Top 500 Enterprises.
Track Record:
The Florence Residences has sold 75% of the units, slightly underperforming when compared to its new launch counterparts in the Kovan area.
Considering that newly completed developments in the Kovan area sold much quicker, the relatively poorer performance of Florence Residences is no doubt a less positive factor.
On the other hand, Stirling Residences has done really well so far, with just 19 units left out of its 1,259 units at the time of writing.
| | | | | |
| --- | --- | --- | --- | --- |
| Development | District | Indicative Price (S$/psf) | Land Price | Completion |
| Florence Residences | 19 | $1,570 | $629m | 2023 |
| Stirling Residences | 03 | $1,994 | $1b | 2022 |
Kingsford Huray Development:
Kingsford Huray Development is a subsidiary of the Shenyang-based Kingsford Group who has operations spanning across China and Australia.
Recognising the potential of Singapore's property market, Kingsford Development was incorporated in Singapore in 2011.
In 2012, Kingsford Development developed their first residential property, Kingsford Hillview Peak, and went on to develop Kingsford Waterbay and Normanton Park.
Reputation:
Unfortunately, we cannot discuss Kingsford Development without discussing Normanton Park's no-sale license.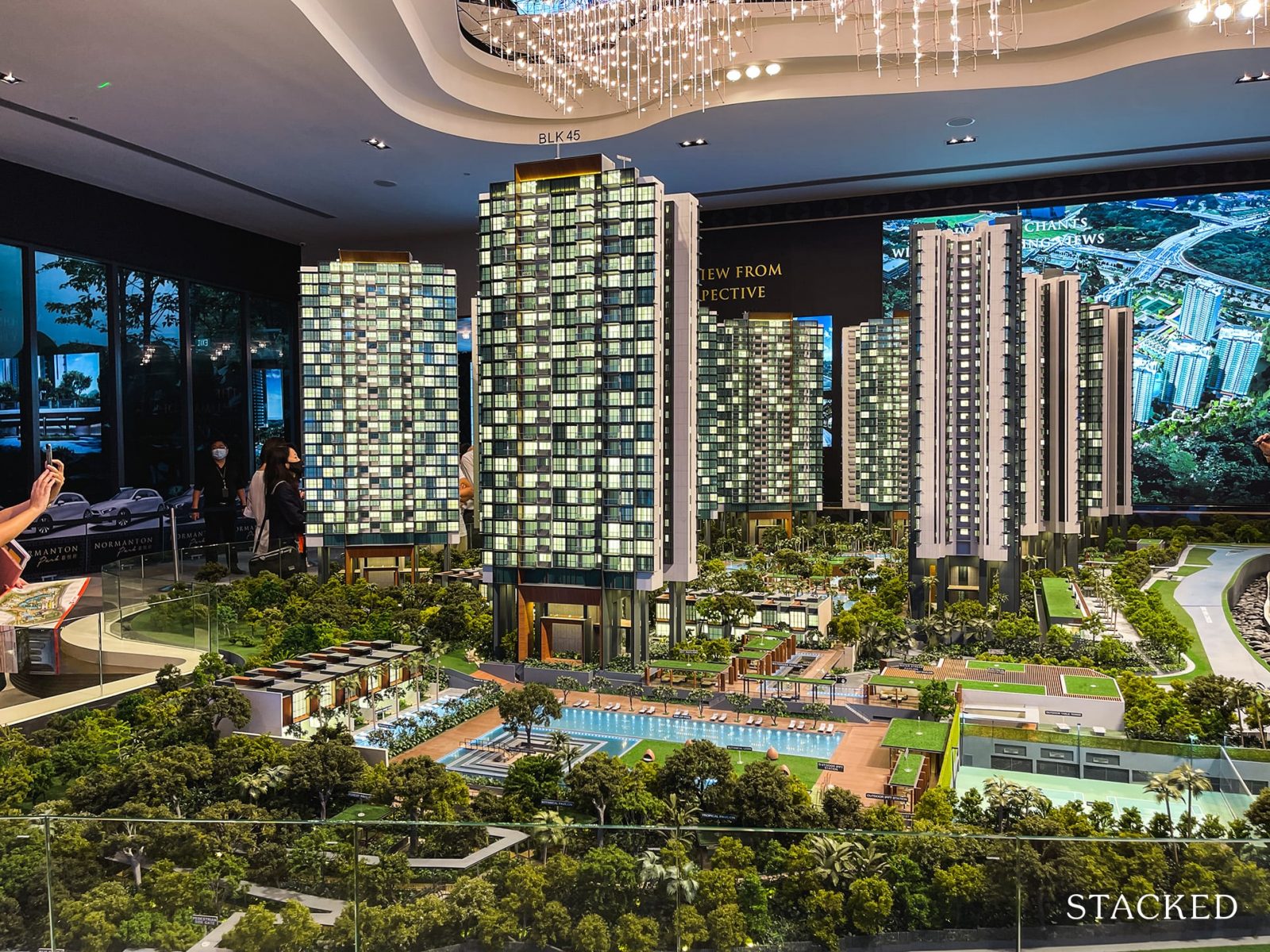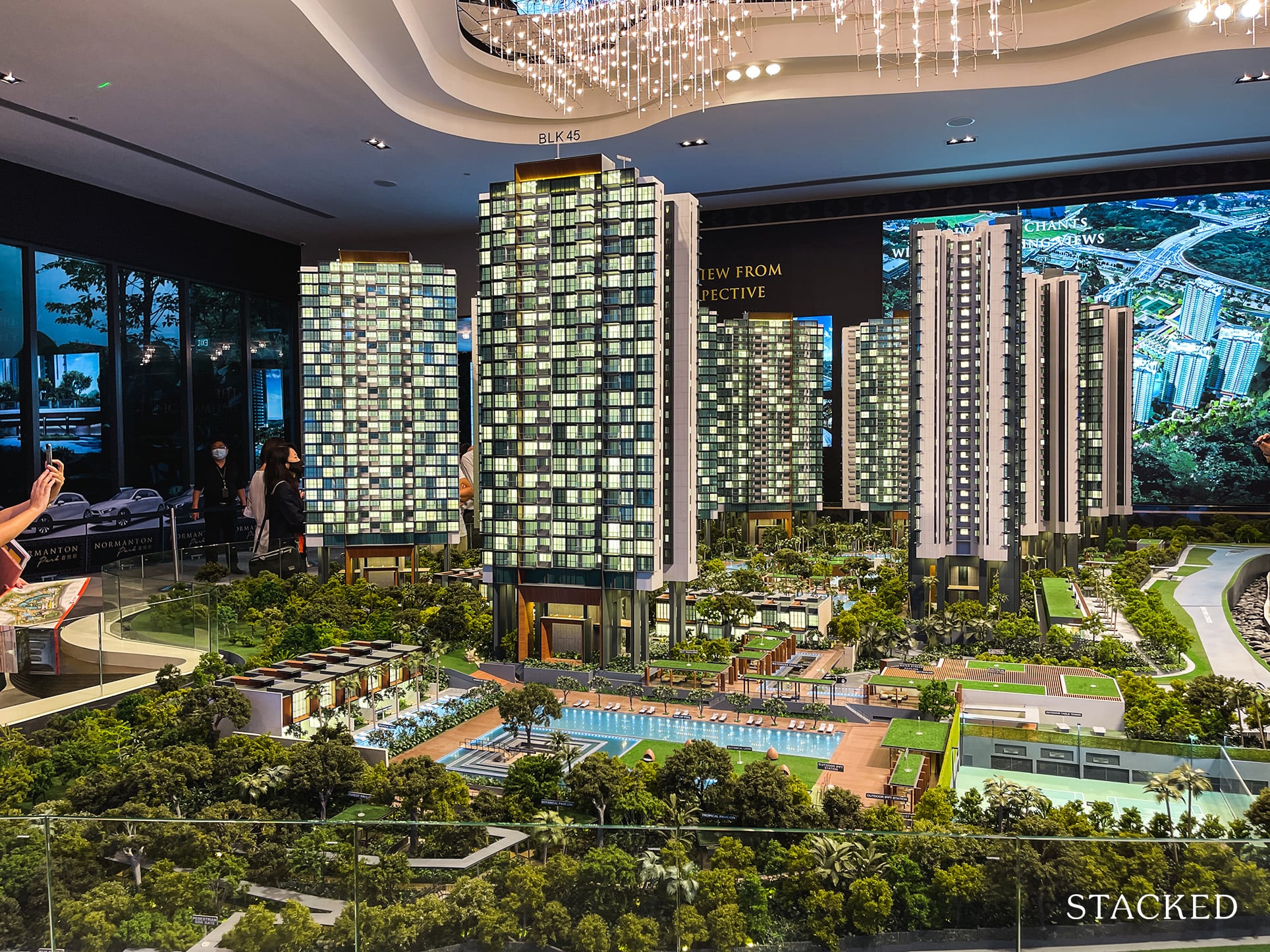 For those unaware, a no-sale licence issued by URA prohibits developers from selling units before obtaining the TOP for the property.
This no-sale license came after BCA's discovery that the windows and barriers of its earlier project, Kingsford Waterbay, had deviated from regulatory requirements.
This discovery halted the development of Normanton Park and the developer was under strict scrutiny by URA until the end of last year when a sale licence was finally issued.
In light of the situation, there has been rectification by Kingsford and additional measures to ensure that the new development will be of a reasonable standard of quality. 
Nevertheless, Kingsford's reputation has definitely taken a hit from this incident.
Workmanship:
With only two completed developments under its belt, it is somewhat shocking to see that both developments have experienced problems with workmanship.
So unfortunately, the case of poor construction with the Waterbay development was not an isolated case.
Negative feedback from residents from its other condominium, Kingsford Hillview Peak, was also taken into consideration and contributed to URA's decision to issue the no-sale licence.
Unsurprisingly with this poor track record, concerns were raised with regards to the standard of quality for the large-scale development of Normanton Park.
Hence, one of the sale-licence conditions imposed was that all its units must pass the BCA's Quality Mark assessment before the issuance of the TOP.
Track Record:
Kingsford Waterbay was a major hit with homebuyers due to the development overlooking the Upper Serangoon River.
The development was almost completely sold out, including its 6 retail units, during its launch.
Kingsford Hillview Peak did not enjoy the same success as its counterpart as sales were slow during the initial launch.
To spur transactions, the developer had to offer a discount of 20 – 22% off the listed price.
Lastly, Normanton Park (Kingsford's largest development yet) was just launched recently and has sold 824 units (as of May 2021) out of 1862 units, equivalent to about 44%.
| | | | | |
| --- | --- | --- | --- | --- |
| Development | District | Indicative Price (S$/psf) | Land Price | Completion |
| Normanton Park | 05 | $1,769 | $830.1m | 2023 |
| Kingsford Waterbay | 19 | $1,245 | $460.4m | 2018 |
| Hillview Peak | 23 | $1,300 | $243.2m | 2016 |
CSC Land Group:
The CSC Land Group is the Singapore subsidiary of China Construction (South Pacific) Development Co Pte Ltd (CCDC) which is a regional branch of the China State Construction Engineering Corporation (CSCEC).
The Beijing-based parent company is one of the largest construction companies internationally with developments across Asia, Africa, Middle East and the U.S.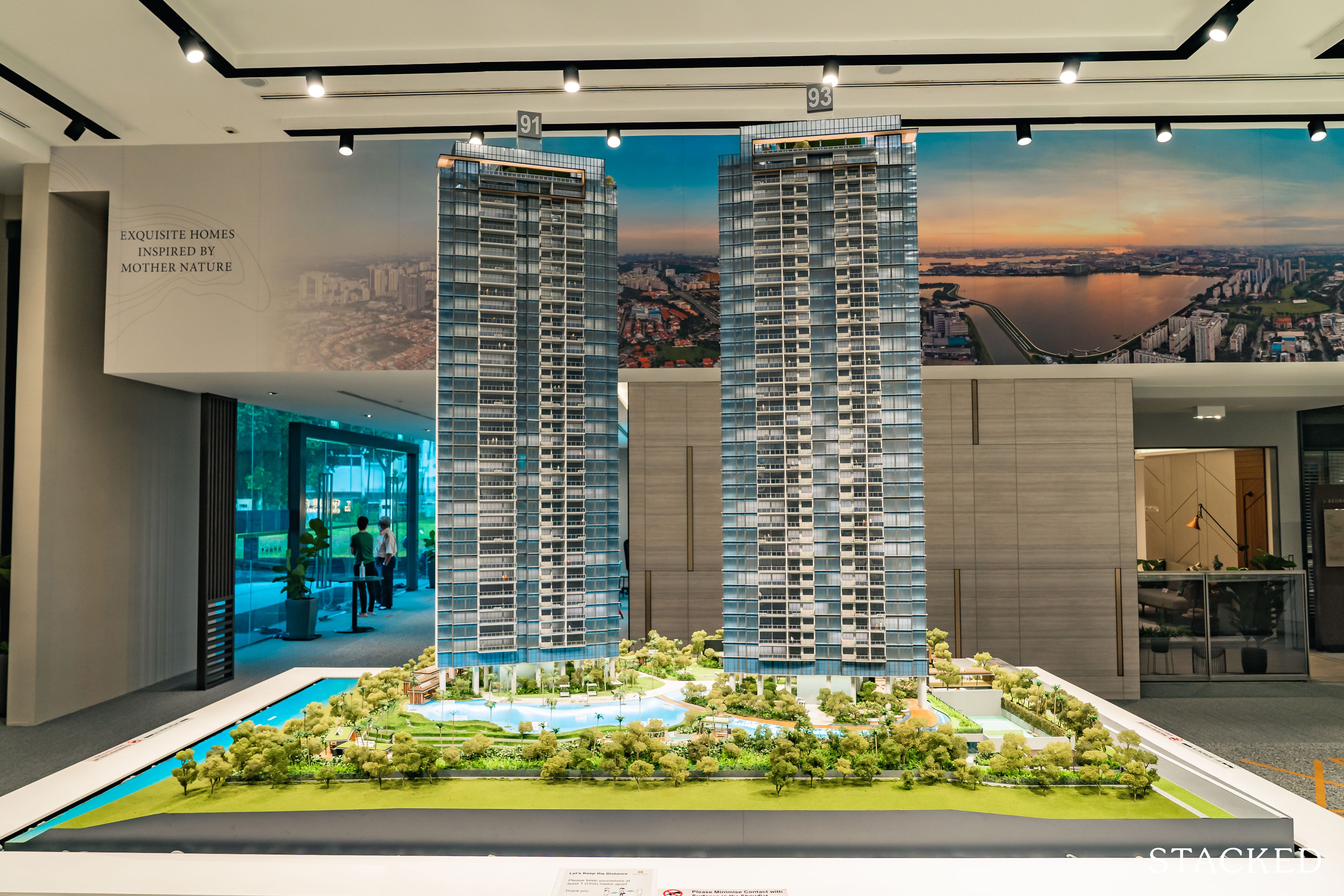 The Singapore branch of this construction giant has two residential developments—Twin VEW and Verdale, set to be completed in 2021 and 2023/2024 respectively.
Reputation:
CSC Land Group, despite not having completed developments, is definitely one of the top foreign developers to watch in Singapore.
The regional branch, CCDC, has been established in Singapore since 1992 and has been involved in the construction of many quality projects in the educational, commercial, hotel, healthcare and infrastructural sectors.
Past projects include the SIT campus, Oasia Hotel Novena, Kinex, and part of Singapore General Hospital.
CCDC has also boasted 200 construction awards, among which are Construction Excellence Awards, Quality Excellence Awards and Green Mark Awards.
Workmanship:
Like Logan Property, without completed developments, we can't say much about the workmanship of CSC Land Group.
However, we do expect the developments to have a high standard of quality, considering that the parent company, CCDC is ranked top 5 quality contractors by BCA and was given a CONQUAS score much higher than the industry average. 
Track Record:
As far as a "new" foreign developer is concerned, to have its project sell 85% of its units on launch weekend is impressive, to say the least.
Twin VEW at West Coast Vale, set to be completed by the end of this year, has now been completely sold out as of April 2021.
Their second development, Verdale, has sold 84 out of 258 units so far, which is about 32%.
Comparing Verdale to its close competitors, Forett @ Bukit Timah (developed by Qingjian Realty) has sold about 36% 64% of its units.
| | | | | |
| --- | --- | --- | --- | --- |
| Development | District | Indicative Price (S$/psf) | Land Price | Completion |
| Verdale | 21 | $1,727 | $215m | 2023 |
| Twin VEW | 05 | $1,485 | $292m | 2021 |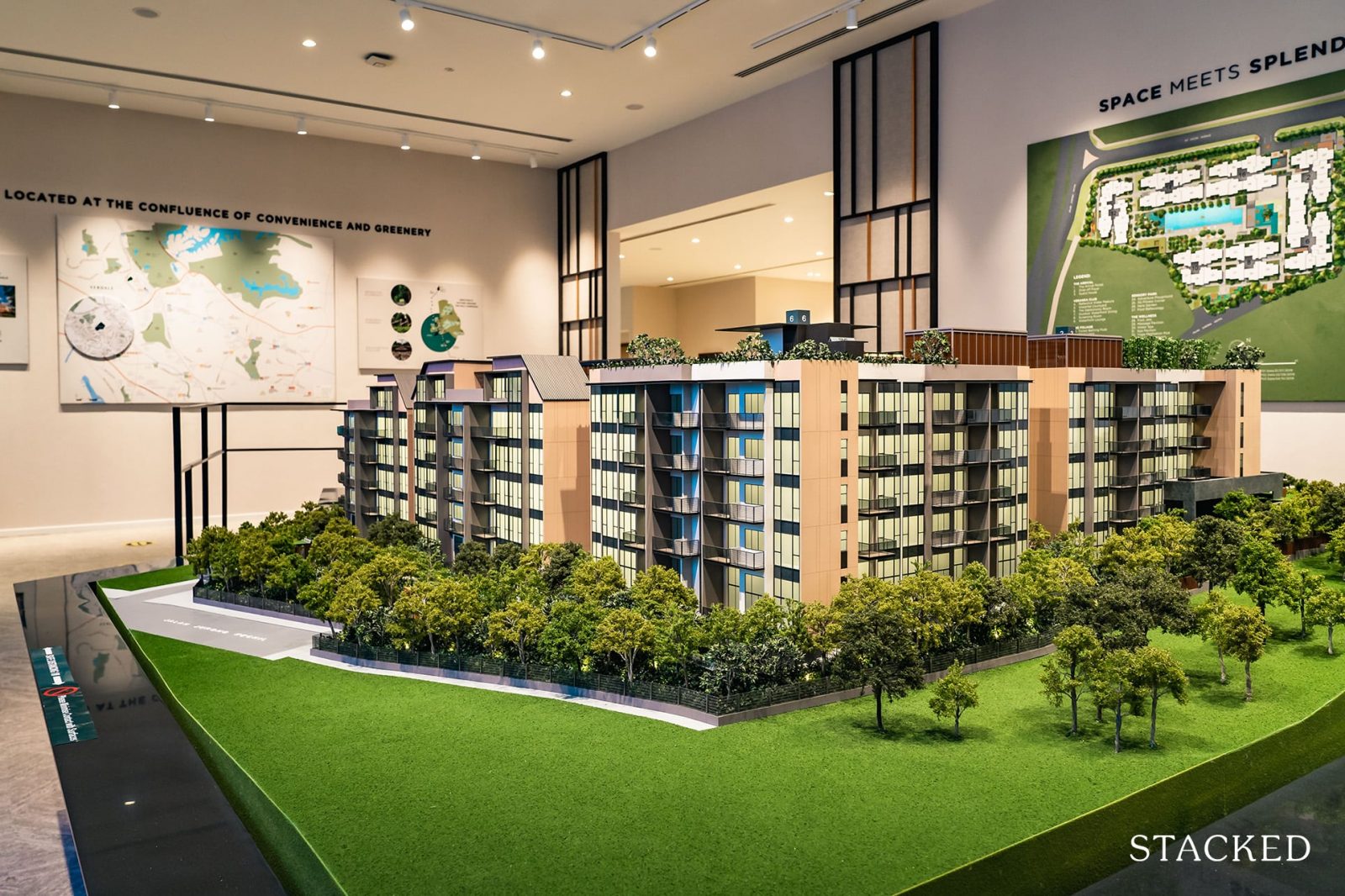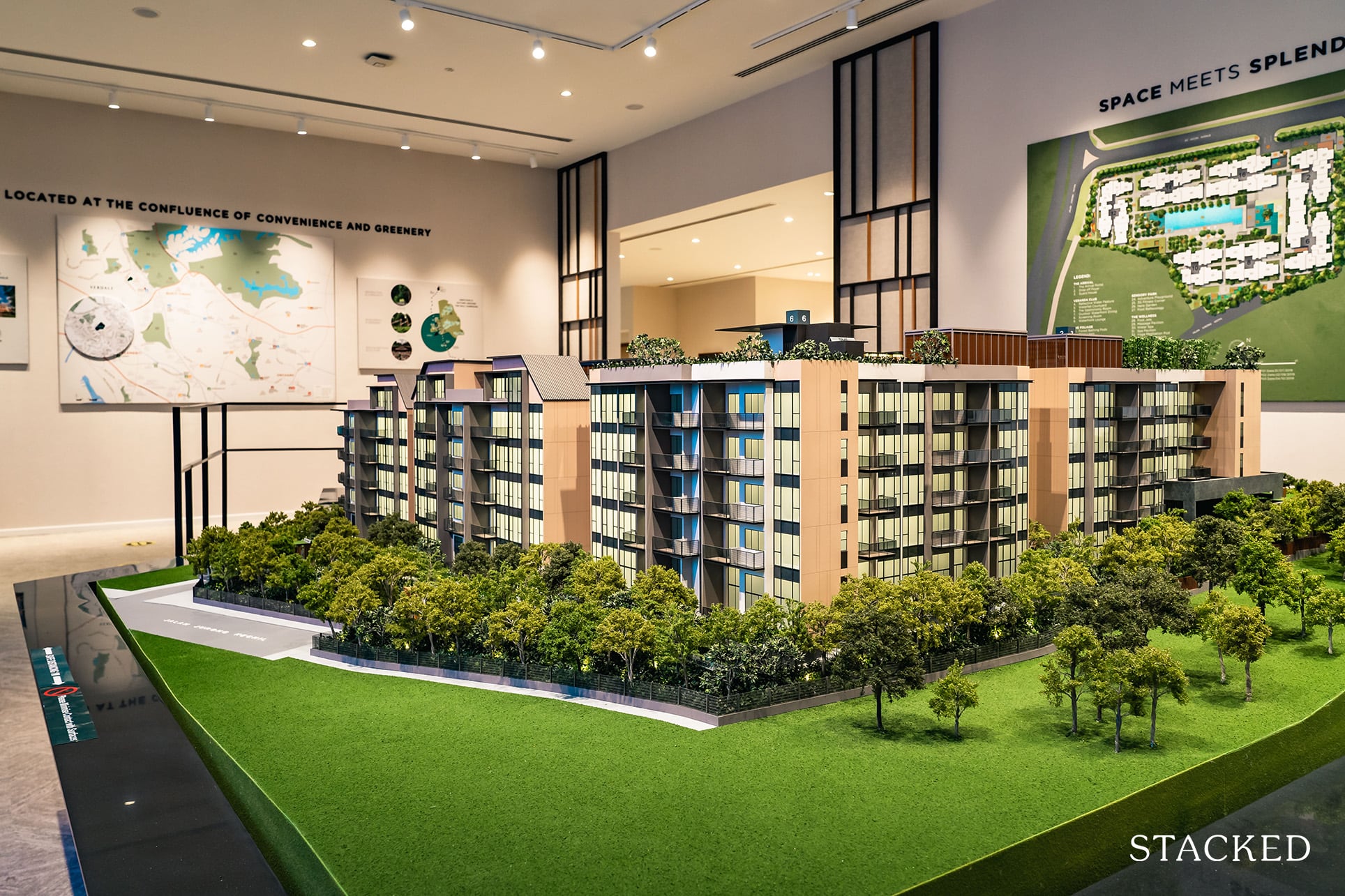 Conclusion
While some might point fingers at these Chinese developers to cite the rising property prices, and possibly even taking over too much share of the property market – the truth is that the market share is still around 80 per cent – which is sizeable all things considered.
As for unhealthy competition, then Minister of National Development, Lawrence Wong, noted; Chinese developers have similar bidding behaviour and construction quality score as other developers, both local and foreign.
Local developers are also not spared from shortfalls in constructions either, as seen from incidents such as major defects in The Seaview condominium.
Homebuyers should instead be aware of the developer's track record and feedback from residents of past developments.
In terms of effects on property prices, research has shown that properties offered by Chinese developers are, on average, 3 per cent lower than those offered by local developers.
This, despite them buying land at a premium of 12.5 per cent relative to local developers.
Ultimately, the entrance of these Chinese developers may lead to healthy competition and increased development efficiency, in which its positive effects can be enjoyed by homebuyers.
For more on the Singapore private property market or the HDB scene, follow us on Stacked. We'll also provide you with the latest insights into new and resale developments today.