Property Picks

You won't believe what an average 3-room HDB flat can get you around the world
Sean
April 21, 2017

4

min read
In this light-hearted article, we explore what an average 3-room HDB home owner in Singapore can buy around the world. Taking only price into consideration gives a lot of flexibility in finding some of the most beautiful homes. According to the HDB, the average 3-room resale flat price in 2016 was $322,000 across all HDB estates. From a survey conducted by the HDB in 2013, about 23.8% of HDB households stay in 3-room flats. So let's see what a quarter (approximately) of HDB dwellers can buy around the world once their 5-year MOP is up!
1) 4-BR Home in Florida, USA
Price: $270,000
Ah, the USA, where owning a home is part of the American dream. Whether you plan to move there for work or pull an Amos Yee, selling your (fully-paid) 3-room HDB can nab you this beautiful 2,348 sqft home – with a swimming pool! This home is tastefully renovated and furnished, comes with 4 large bedrooms and has a total land area of 10,889 sqft!
2) 3-BR Villa in Ciudad Quesada, Spain
Price: $313,000
You don't need to know Spanish to live in Ciudad Quesada – A tourist destination within Spain, where many of the inhabitants are actually British. You can buy this 3-BR Villa and rent it out as a holiday home on short-term rental sites like Airbnb. This villa comes with a garden, a fireplace and a lovely view of the Mediterranean Sea from the terrace!
Read this next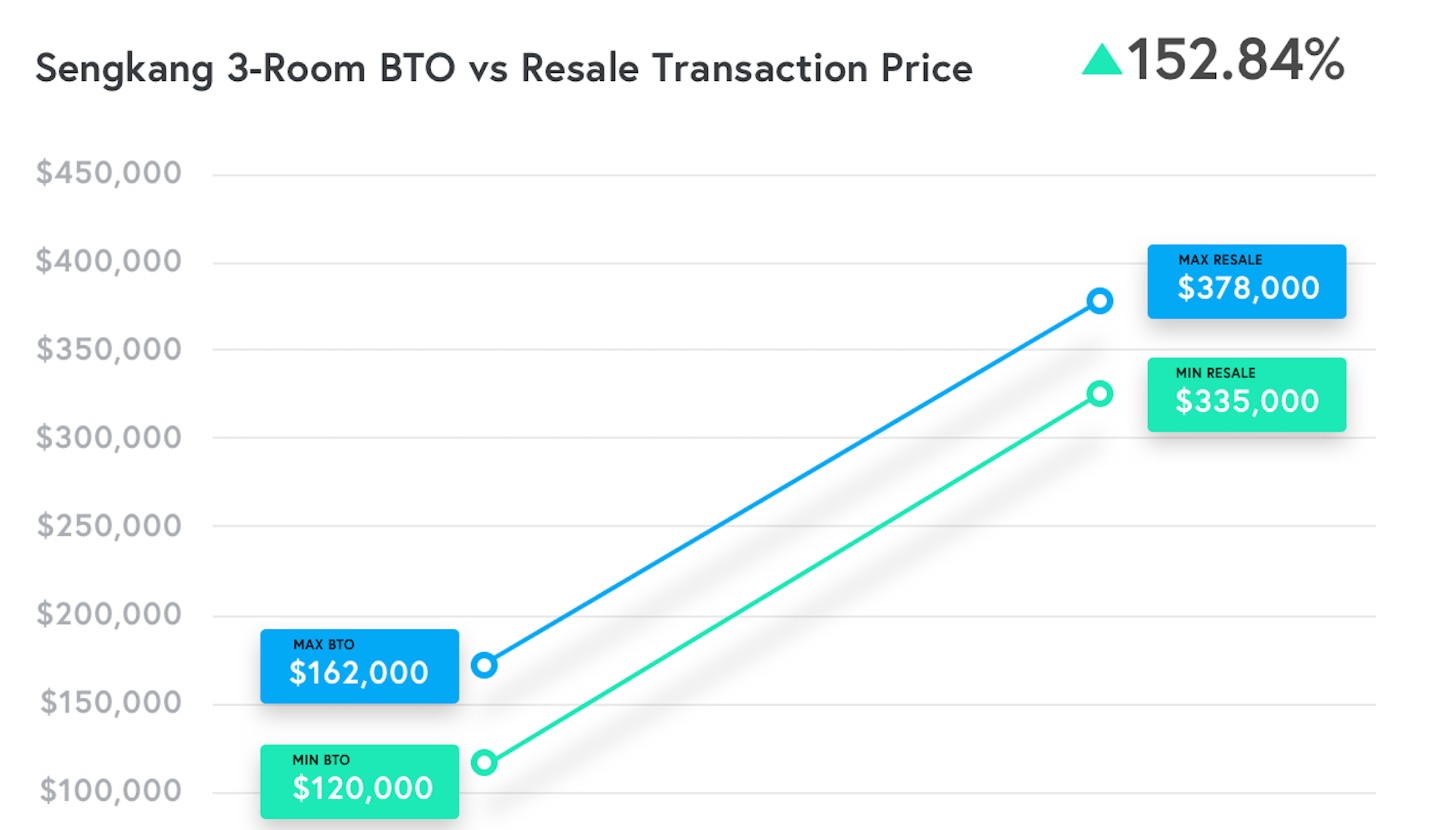 3) Traditional Japanese home, Kyoto, Japan
Price: $319,000
Fancy owning a traditional-looking Japanese home on freehold land? That's right – if you're willing to squeeze into 300 sqft of space, you can soon be the proud owner of this traditional Japanese home! You'll still have some cash left to stock your home with some Muji furniture too.
4) Tropical Beach Home in Australia
Price: $315,000
Yes, with the average price of a 3-room flat, one can stay in a tropical beach home off the coast of Australia. The fully-furnished home comes with onsite managers on a resort, where you can make use of three swimming pools, two spas, two tennis courts, children's playground, exercise cabana, BBQ areas and beach fishing!
5) Villa in Bali, Indonesia
Price: $310,000
Many of us have been to Bali and probably wondered whether it's possible to buy a villa there. Well – yes you can. One such villa (listing expired) had a land area of 3,014 sqft, 2 bedrooms and 2 spacious living rooms! But don't get too excited yet, because foreigners can only own a landed home in Bali for an initial 30 years before you can make an extension!
6) Seaview Home, Greece
Price: $315,000
Think of it as owning a sea-facing 3-room HDB at East Coast, except you face the Mediterranean Sea instead of the Straits of Malacca, and there're 2 storeys in the home… and there're 4 bedrooms. That's right, for $315,000, you can own this stone house with a panoramic view of the sea on Nafplio, a sea town 150km away from Athens, Greece.