Property Stories
14 "Special" Spaces That Make A Place Home: What Makes A Home For You?
8
min read
Recently, as I was looking out from my balcony, I realised many parcels of land in my neighbourhood that used to be empty are now all filled – either by construction sites or new BTOs.
Perhaps I was in a mood for self-reflection, but is change always a good thing? When I was younger, one of my favourite spots was the old Mountbatten Community Centre – which has now sadly been demolished.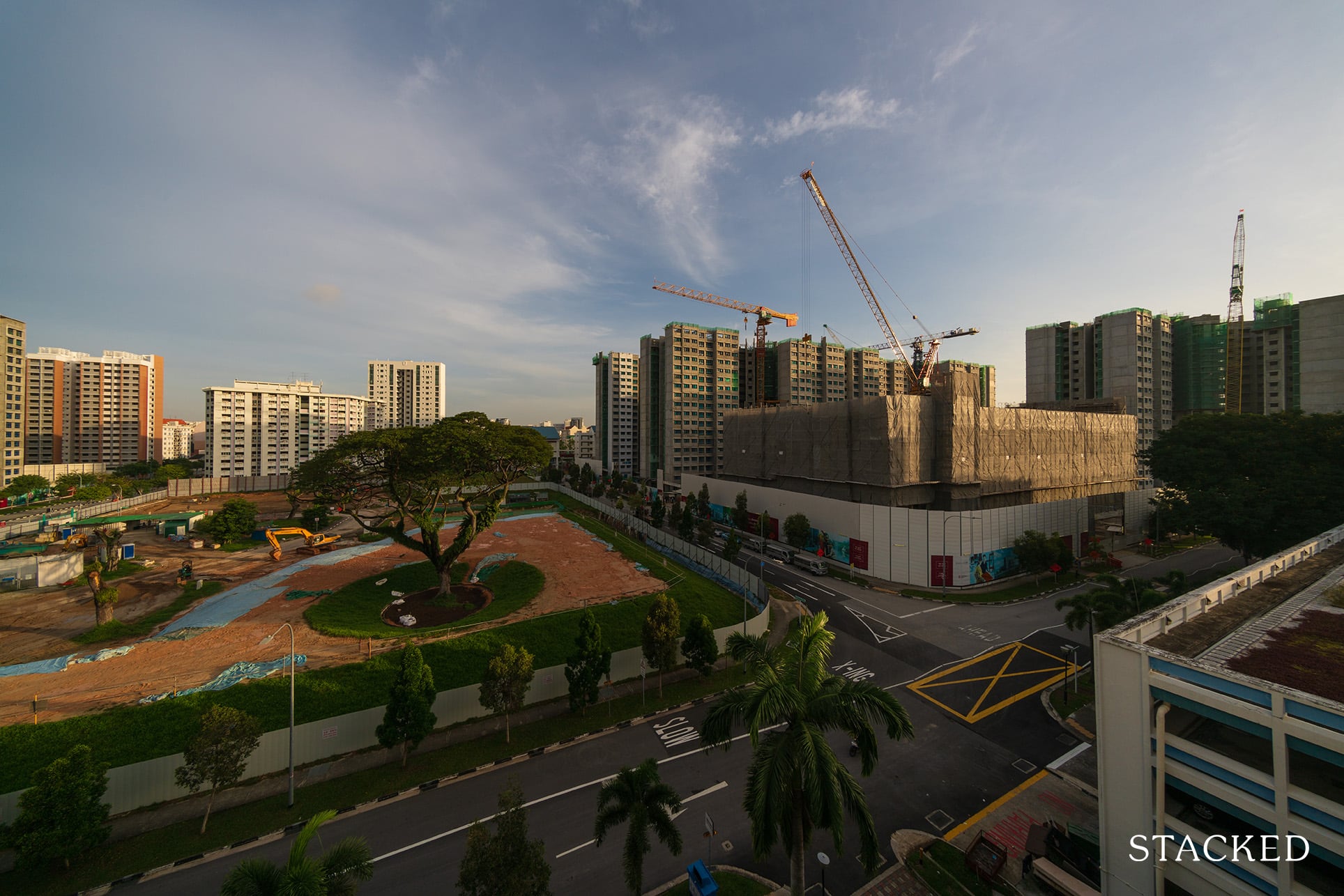 I had to go to the student care centre after school everyday, and that was where I met most of my childhood friends. Playing basketball and skating around was my daily dose of leisure and till this day, holds fond memories for me where I had the most carefree fun.
I felt as if I was running out of time, and wanted to revisit some of my favourite spots in the neighbourhood before they were either demolished or revamped.
It's probably how many of those opposing the news of Dover Forest being turned into residential housing are feeling right now.
Somehow, this desperation to relearn places, to revisit memories, extended beyond my own neighbourhood. While change has long been a constant here with Singapore's landscapes, what I saw seemed to have struck a chord with me. I wanted to know more about Singapore, so I engaged some like-minded individuals in conversations about their neighbourhood, to learn about some of their favourite places in their neighbourhoods and why.
Here are some of their responses.
(Names have been abbreviated for privacy reasons)
Common Reason #1: Outdoor spaces provide respite from city life
In 2019, Singapore was marked as the second hardest-working country as we have been clocking in an average of 45 working hours per week or more. With this intensity, it is no wonder that most responses I received tend to talk about outdoor spaces, since they are a sharp contrast to office walls.
Moreover, having been through the circuit breaker back in April, I believe more people now long to be in more open spaces too.
G – Rooftop of Clementi Mall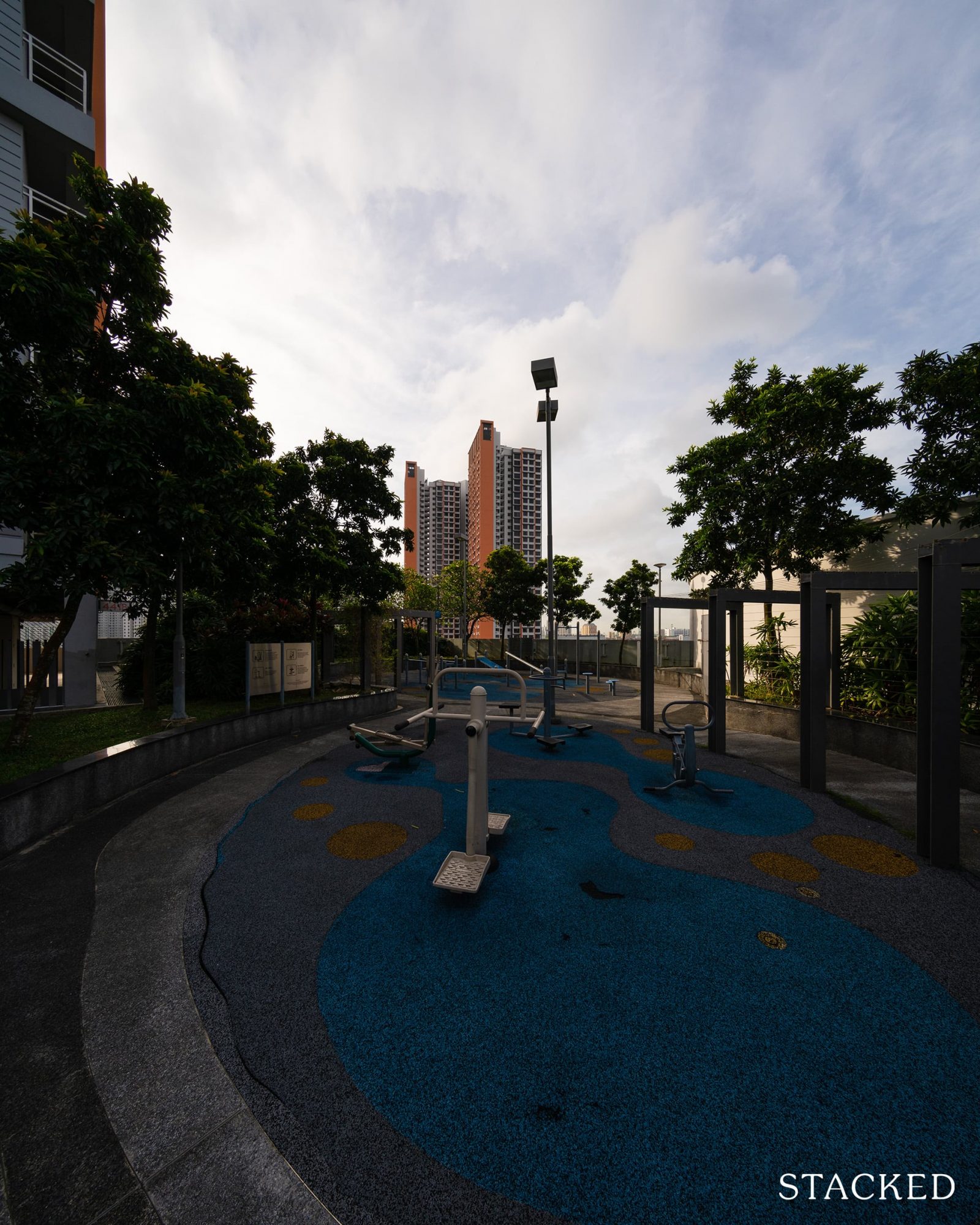 G stays in Clementi (D05), and his favourite spot in the neighbourhood is the rooftop garden of Clementi Mall.
His reason: While the rest of the heartland is constantly crowded with families and senior citizens, the garden is a rare place of respite. As he stays opposite the mall, this place naturally becomes his go-to place to relax.
XT – Punggol Waterway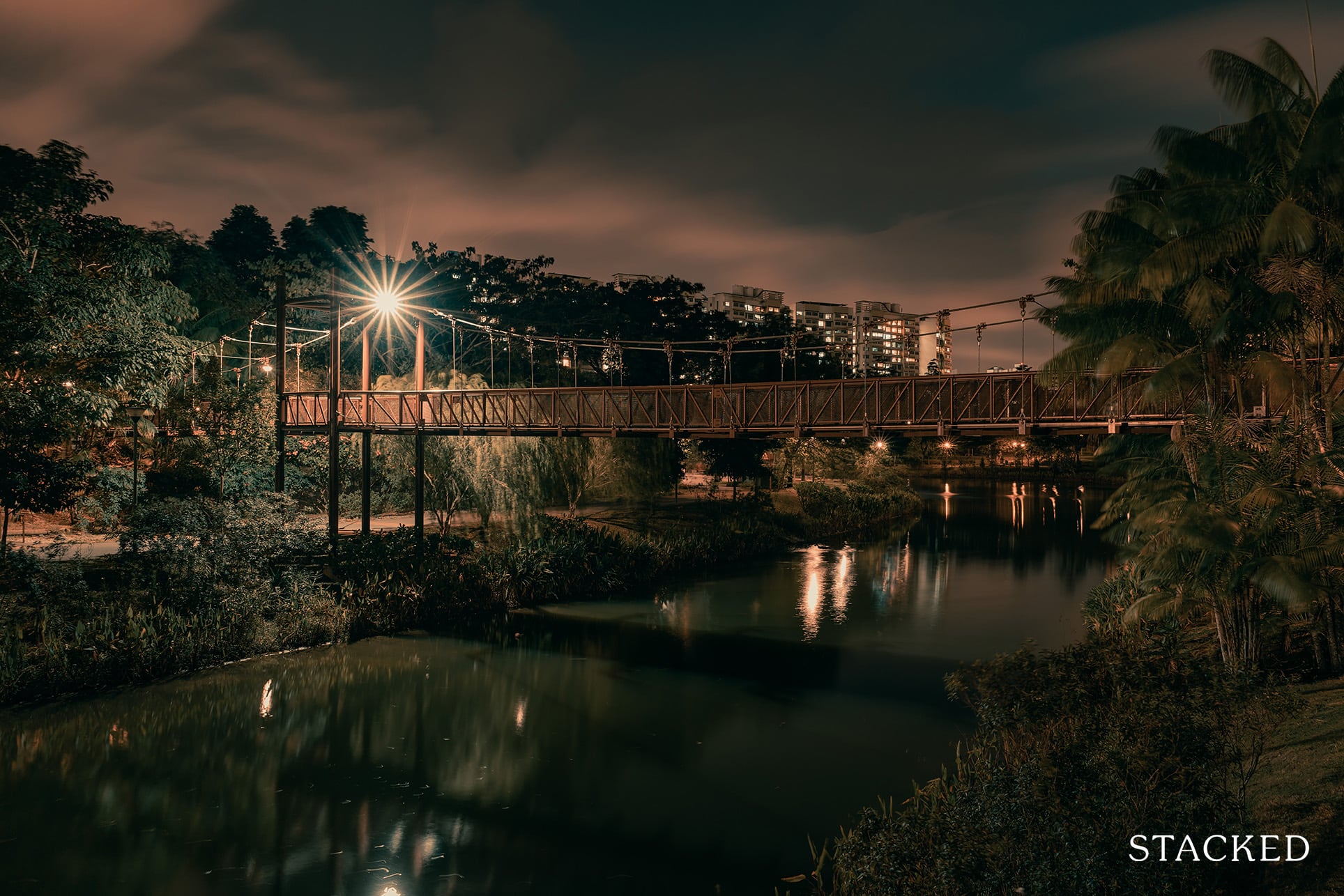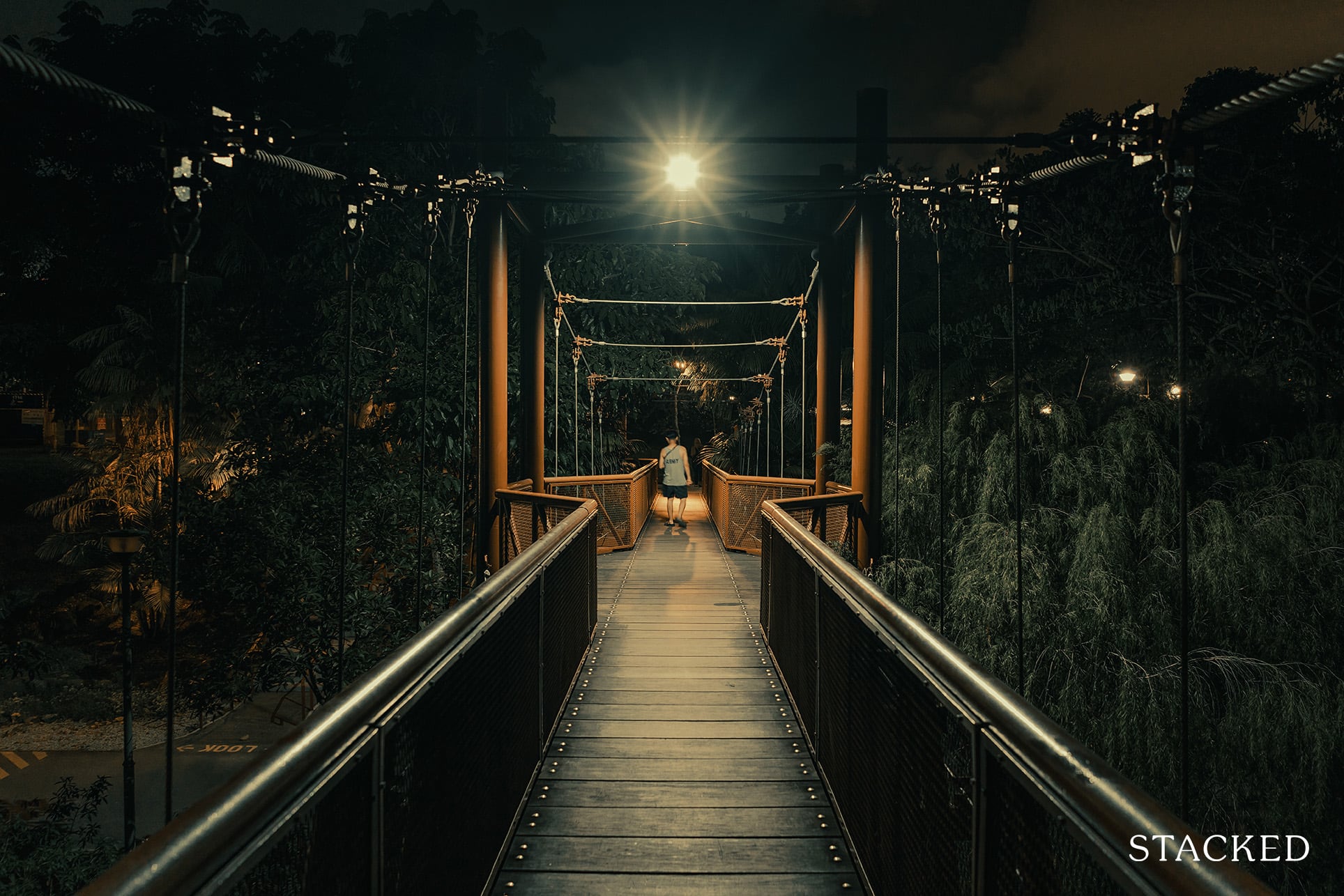 XT lives in Punggol (D19), and two of her favourite spots in her neighbourhood are the Punggol Waterway Park, and the nearby Park Connector Network.
Her reason: These places are set outside of the hustle and bustle that she associates with the city. She not only finds the atmosphere there fantastic, but is grateful that they provide her with some breathing space.
D – Pasir Ris Park and Hawker Centre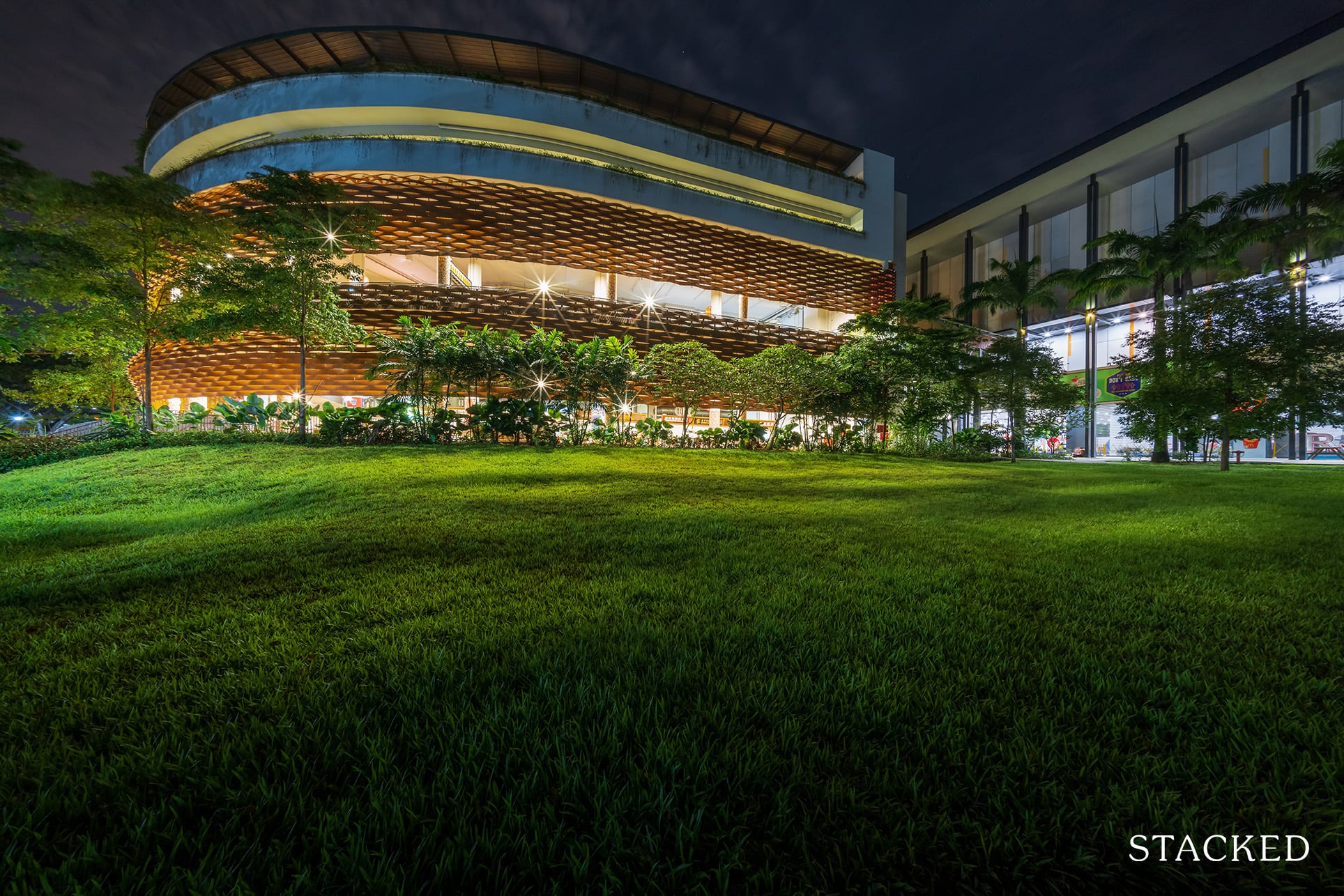 D lives in Pasir Ris (D18), and some of her favourite spots in her neighbourhood are Pasir Ris Park and the Pasir Ris Central Hawker Centre.
Her reason: The park provides a good view of the beach, so it is a nice and relaxing place to take a walk. On the other hand, the hawker centre has some good food, and is spacious, well-ventilated and windy. Both of them are comfortable places to be at. 
K – Pasir Ris Park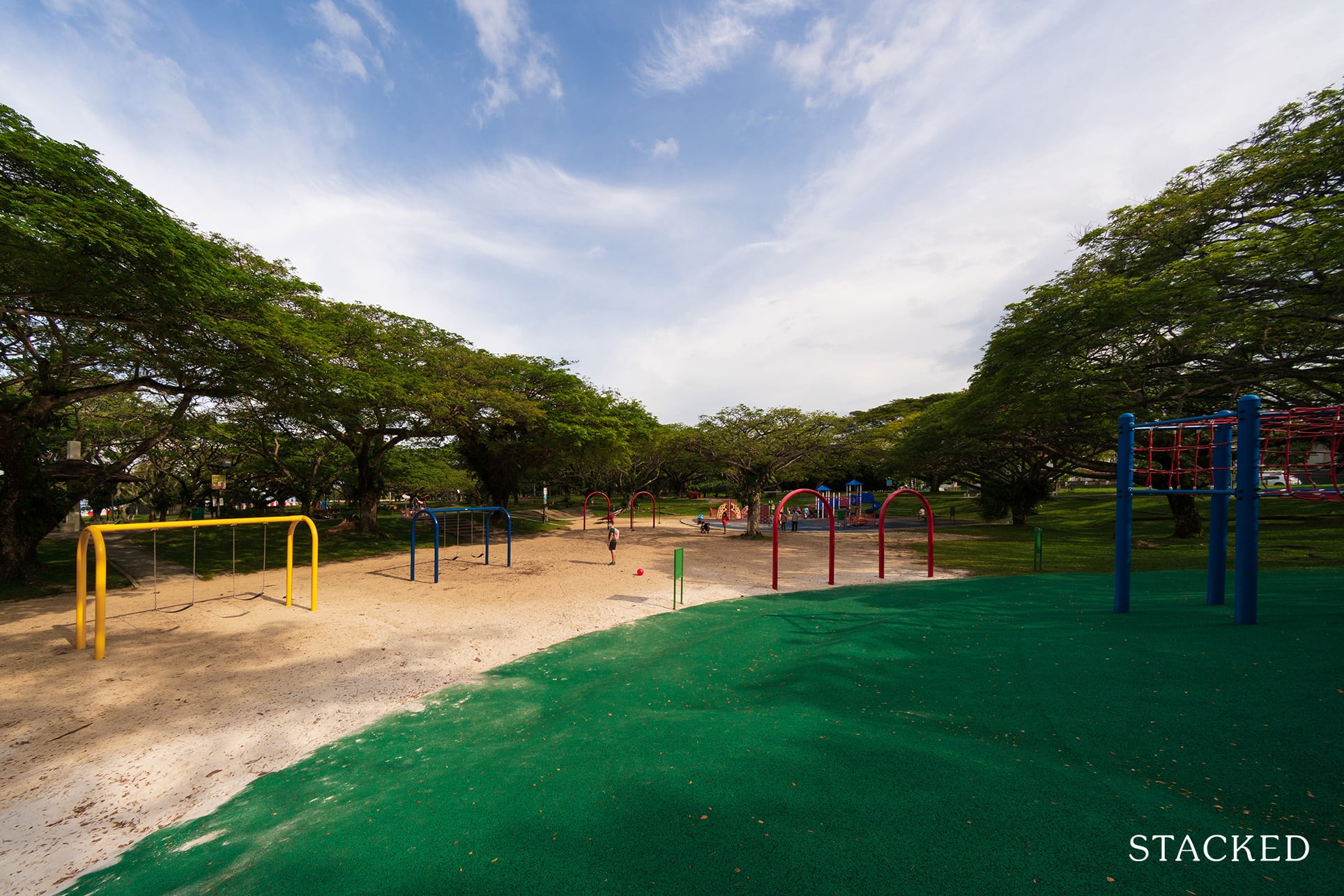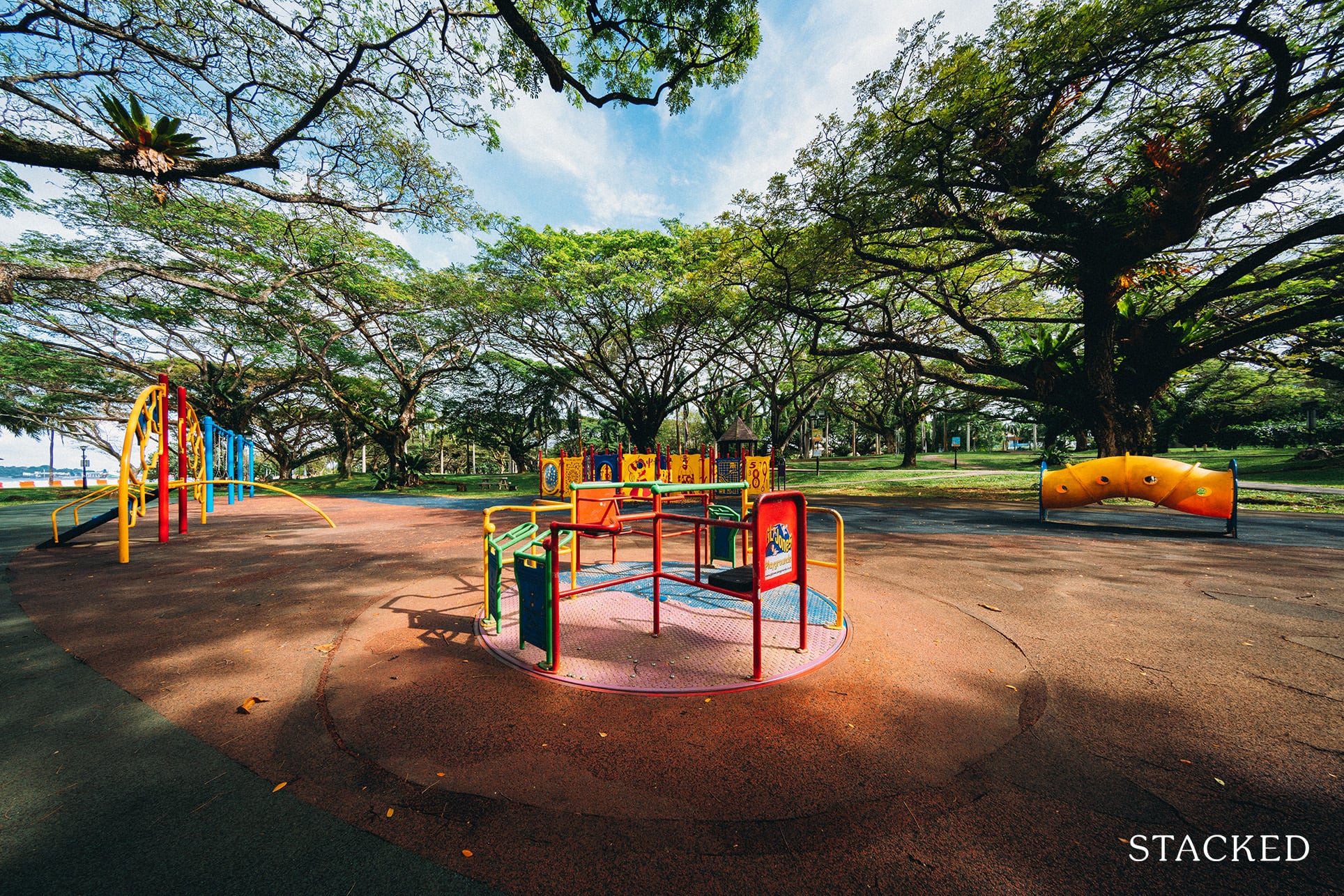 K lives in Pasir Ris (D18), and some of her favorite spots in her neighbourhood are the nearby malls and Pasir Ris Park.
Her reason: As there is a huge area of natural environment around the park, it is a comfortable place for exercise or leisure strolls. The nearby malls are favoured mostly for their convenience on a day-to-day basis, as they allow her to shop and order delivery meals easily.
Common Reason #2: Free-of-charge
Other than being hardworking, Singapore is also the "14th most expensive city in the world for expatriates". While this statistic is more accurate for expats, it is not hard to see that this city is also expensive for locals.
Venturing towards the city centre, a simple cup of coffee can cost upwards of $6. Thus, it is no wonder that places that allow for free, comfortable stay are well-received by people.
M – Pasir Ris Playground and Badminton Courts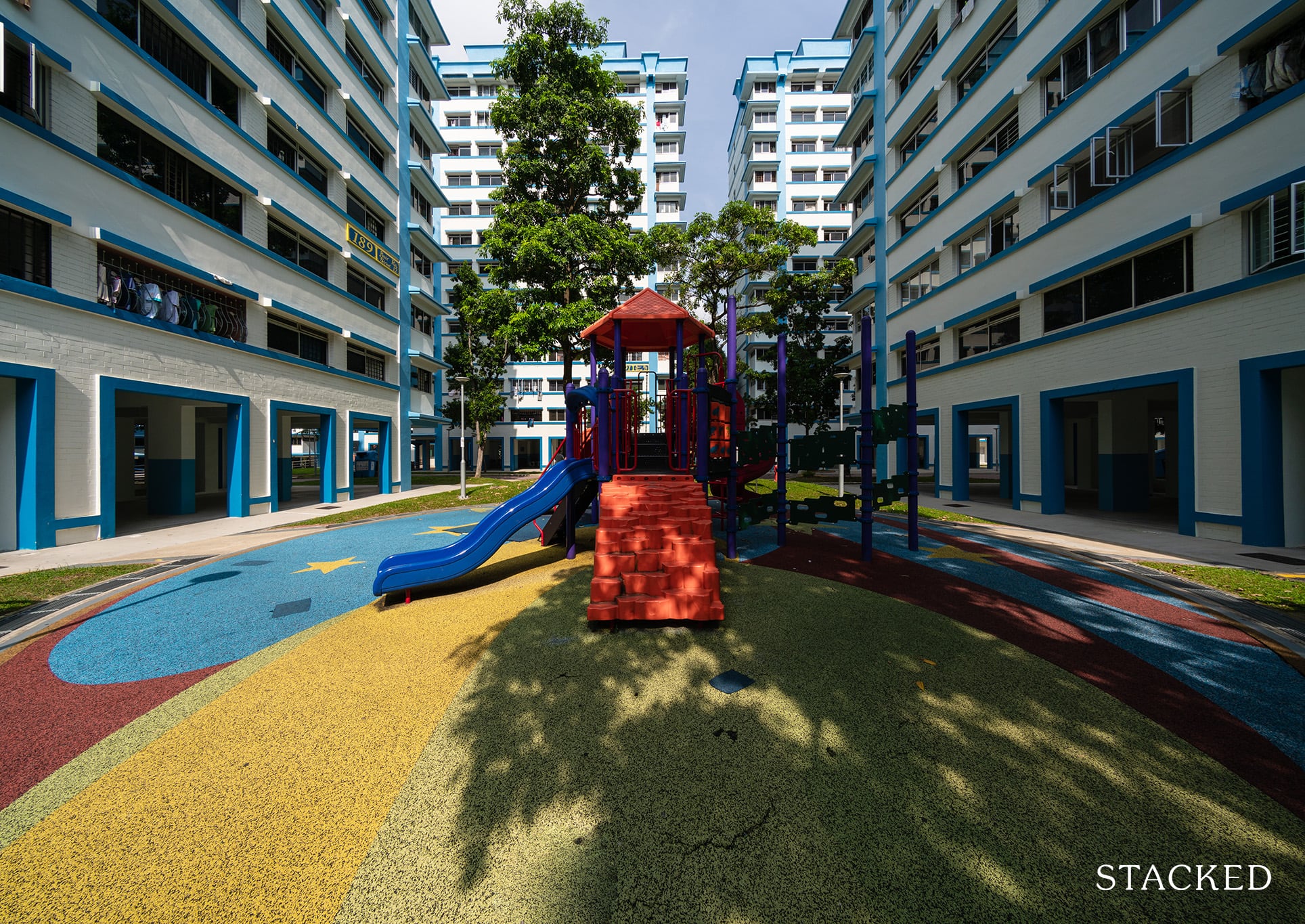 M lives in Pasir Ris (D18), and two of her favourite spots in her neighbourhood are the playground and badminton courts near 194 Pasir Ris Street 12
Her reason: Both of these places come equipped with informal and formal seating areas, so they are nice places to chill without having to buy anything.
Read this next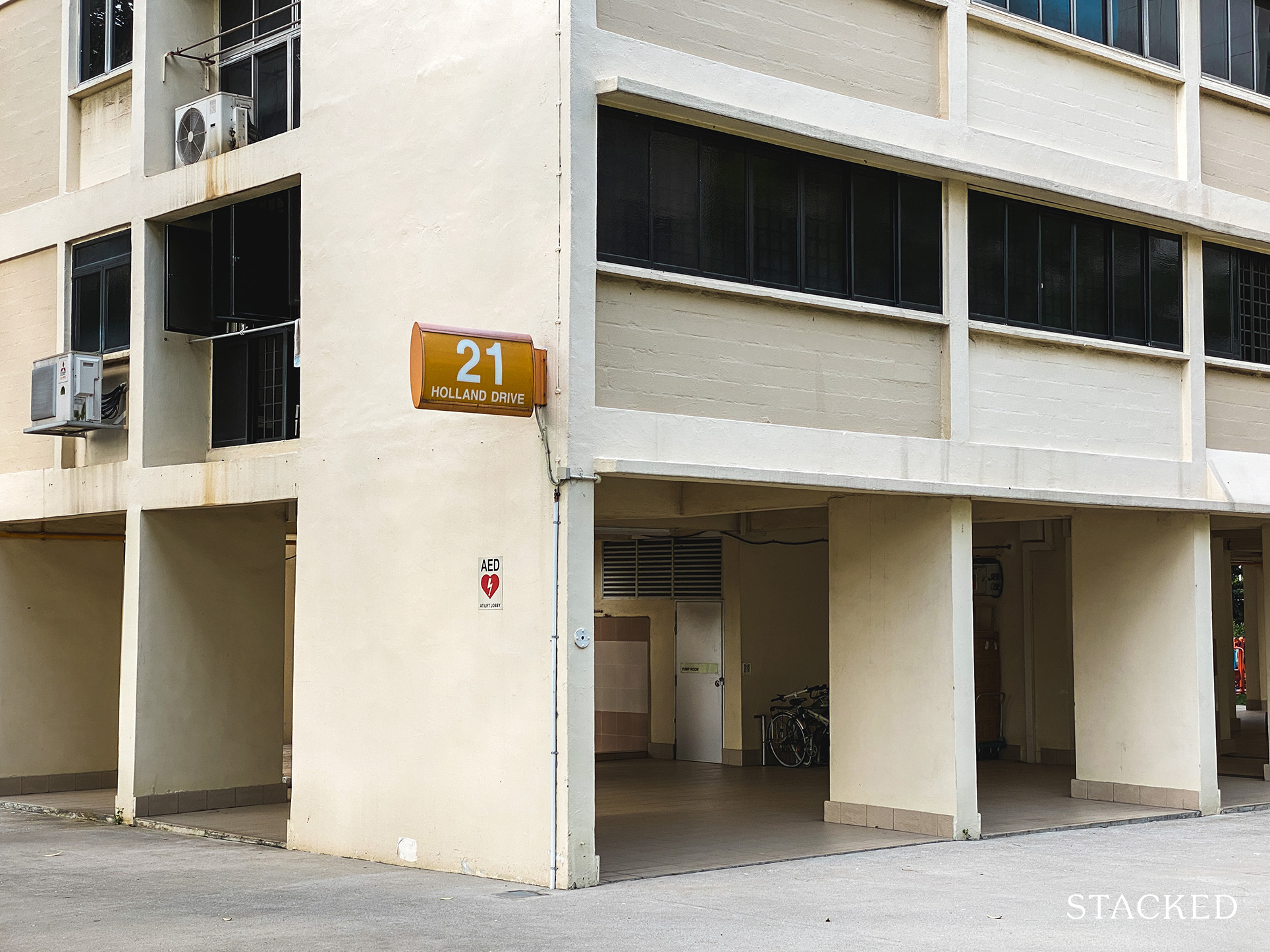 Read this next
by Celine H
Common Reason #3 Places where communal ties are forged
Diving deeper into leisure, we surely cannot forget about our friends and other wider social circles.
Sometimes, we visit these places in groups rather than by ourselves, so it becomes natural to associate our social groups with these places, and vice versa.
SK – East Coast Park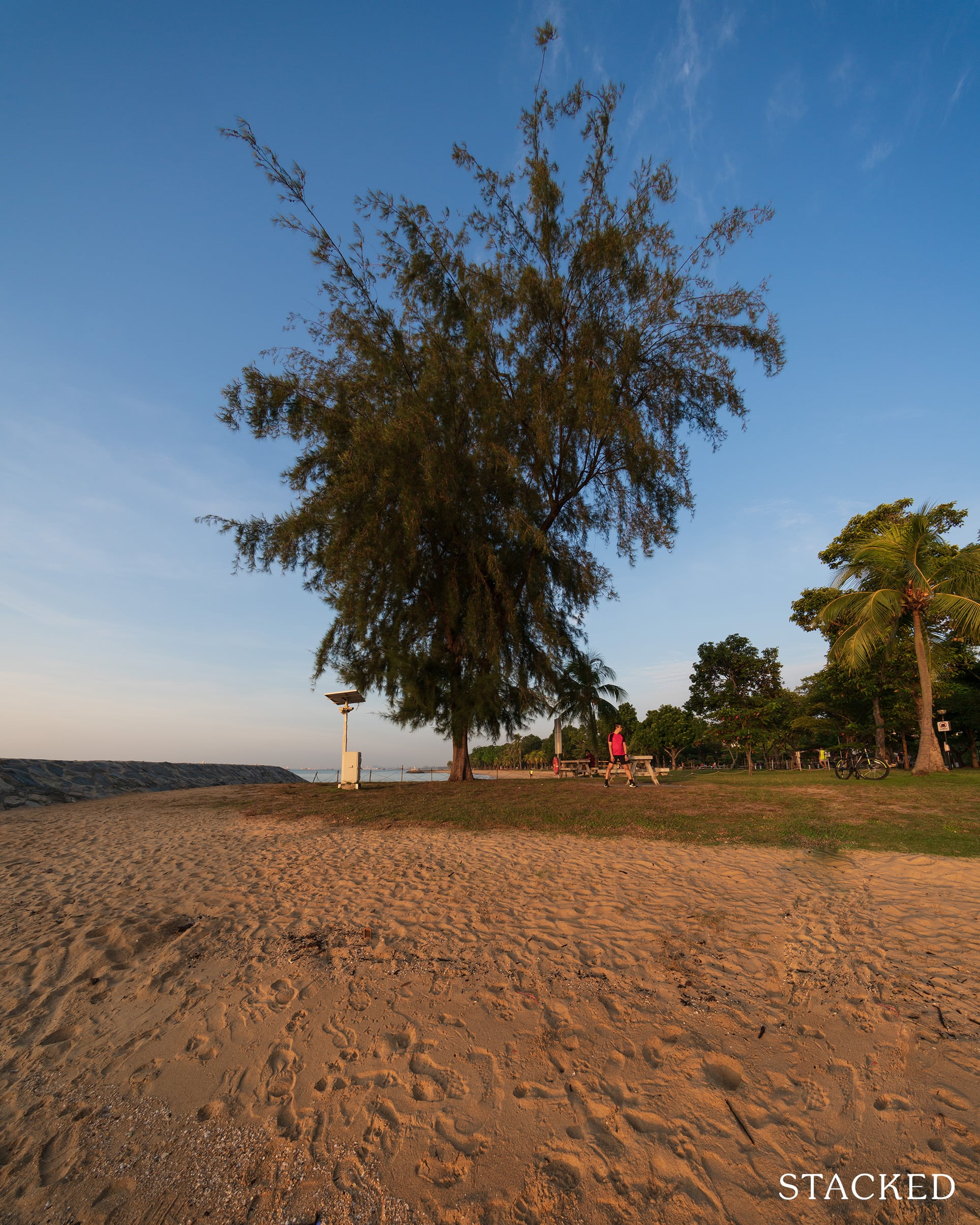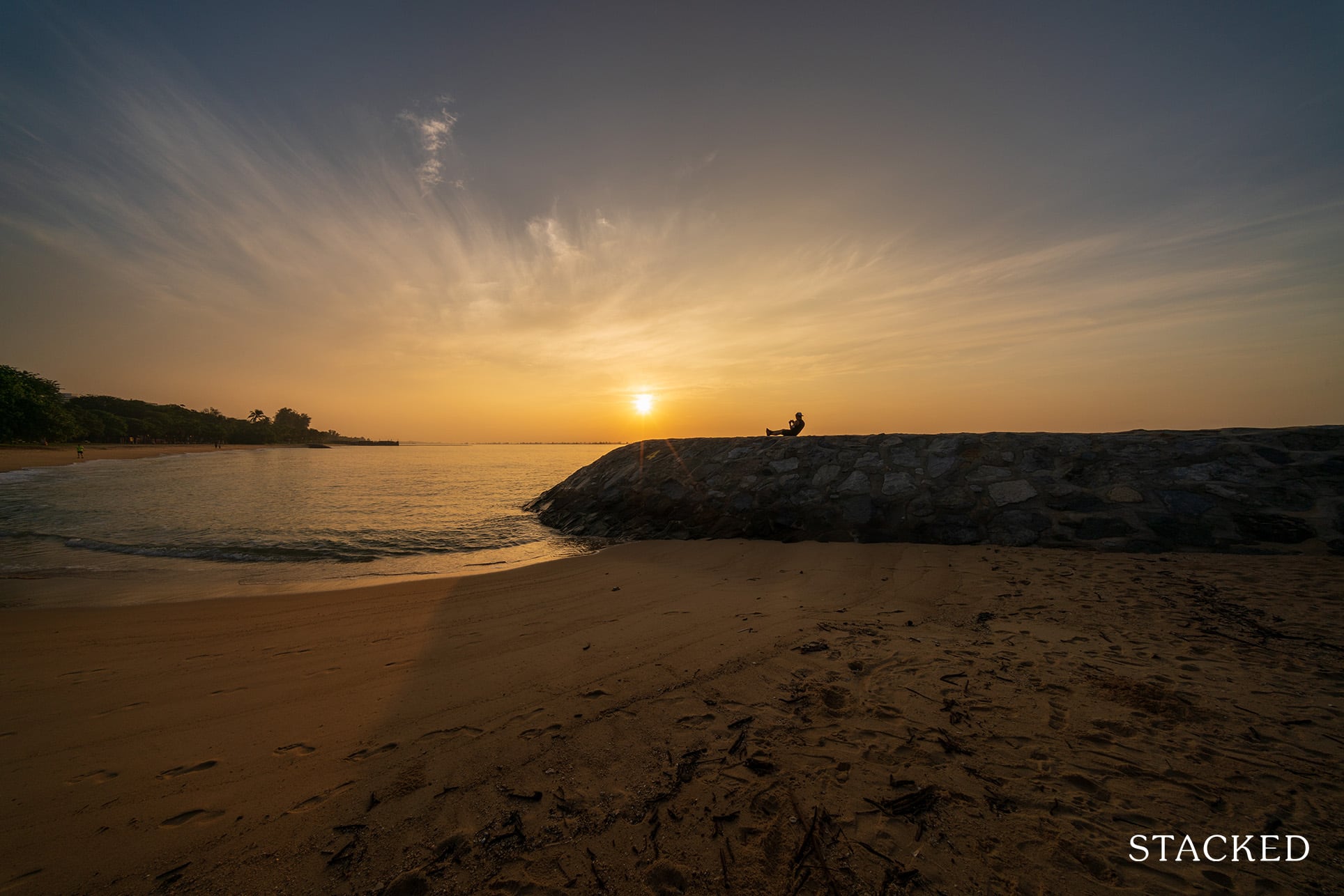 SK lives in Bedok (D16), and some of her favorite spots in, or near to her neighbourhood are Bedok 85 Fengshan Food Centre, East Coast Park and Bedok South Market & Food Centre.
Her reason: The food! These places are also good places to gather with friends and enjoy some recreational activities.
J – Standalone Mcdonalds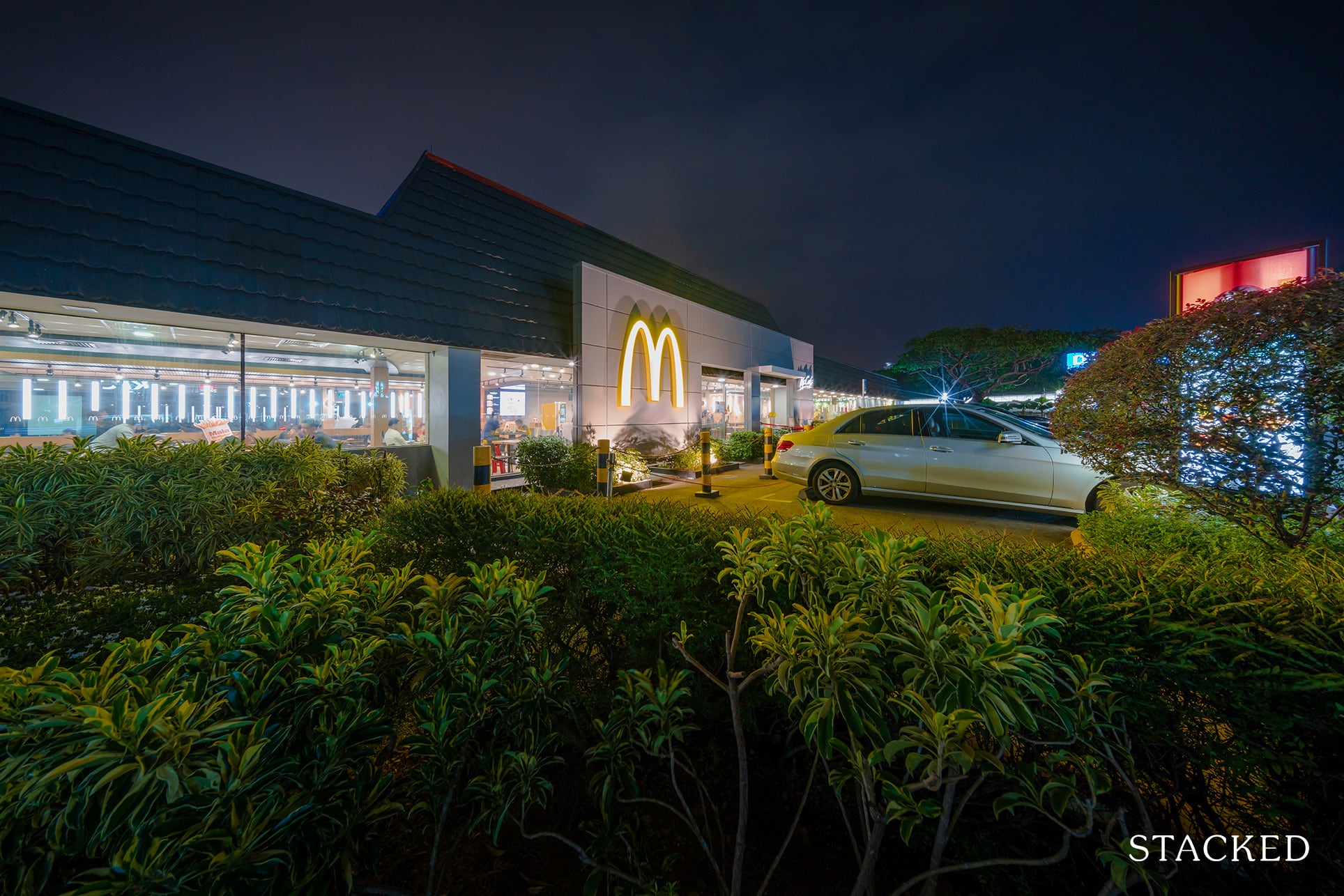 J stays in Mountbatten (D14), and some of her favourite spots in, or near to her neighbourhood are the standalone McDonald's at Stadium Boulevard, Marina Bay Golf Course and East Coast Park.
Her reason: These open outdoor spaces allow her to be active, giving her some respite from her hectic school life. Having gone to school in this neighbourhood, the McDonald's restaurant also reminds her of good times spent with her friends
Common Reason #4: Part of personal memory landscape
On the other hand, sometimes people's connections with their neighbourhoods are deeply personal and subjective. These connections can be made through their daily routines, or simply because of the way the places make them feel.
R – Clementi, Pandan Reservoir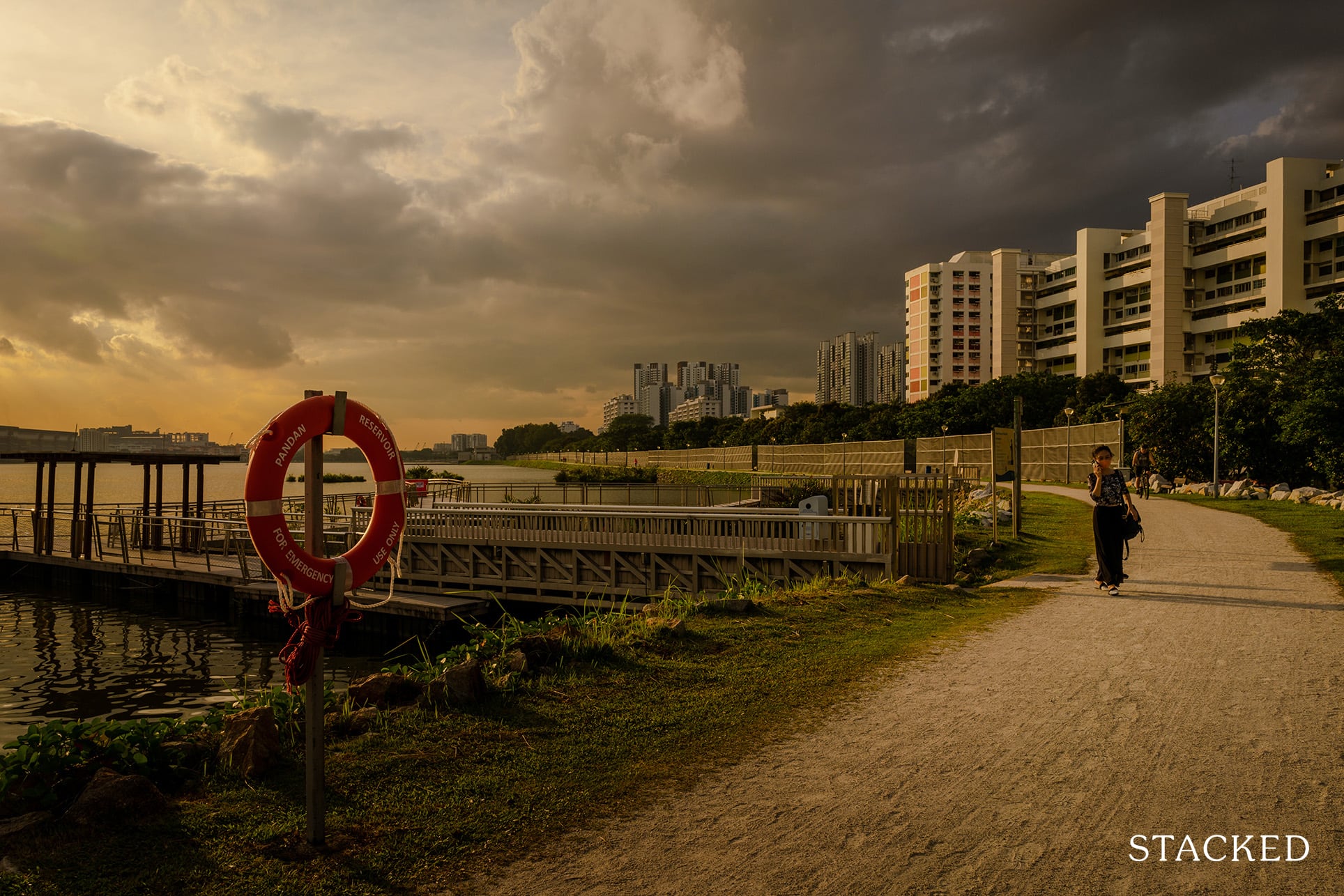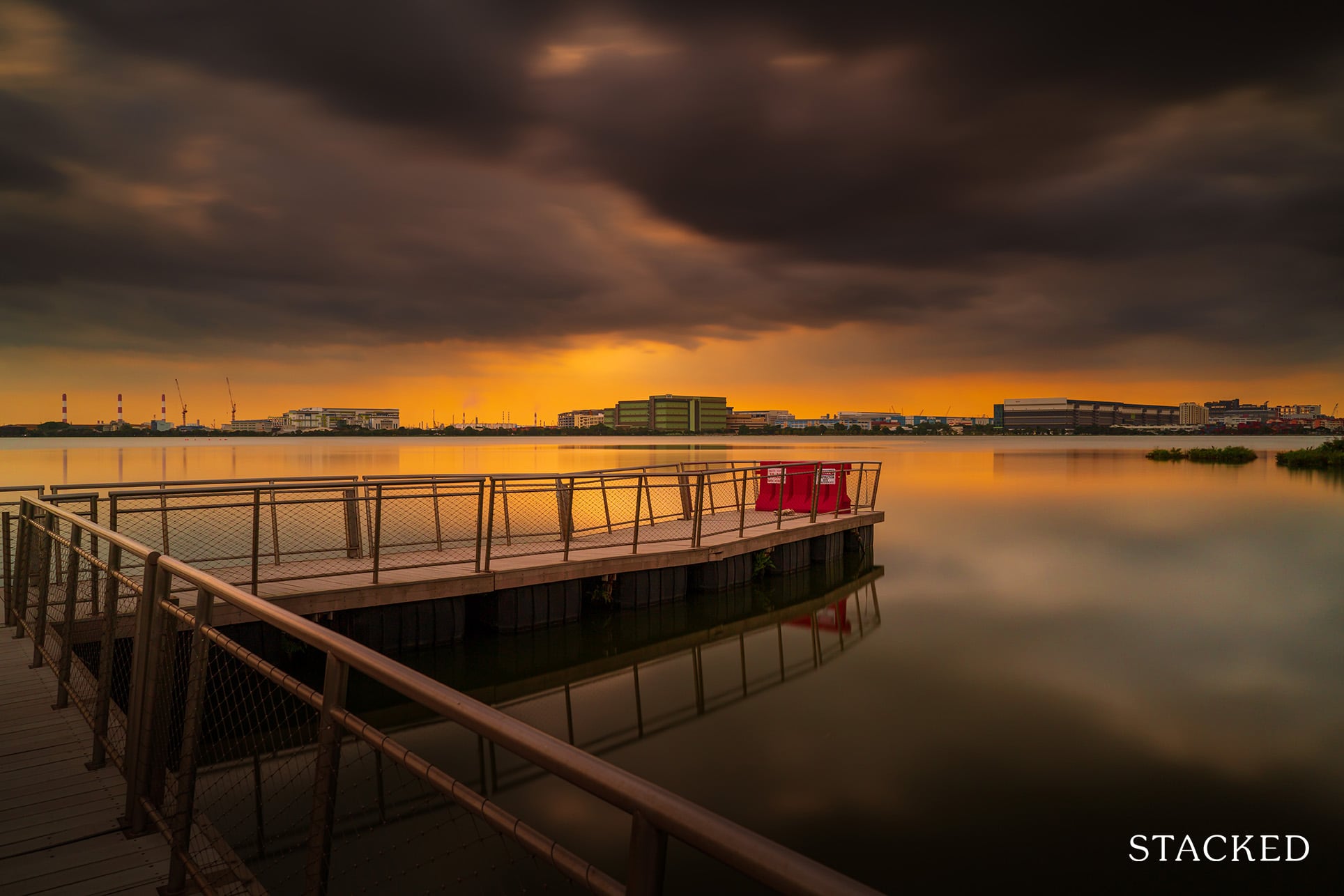 R stays in Clementi (D05), and some of her favourite spots in her neighbourhood are the Sheng Siong situated near 420A Clementi, Pandan Reservoir and other 24/7 F&B outlets.
Her reason: As an avid fan of the outdoors, the reservoir is the nearest place where she can take a long nature walk. On the other hand, the food places and supermarket allows her to go on late night grocery runs. They are also well-lit places for her to go for a walk when she is stressed at night.
B – Eunos Coffeeshops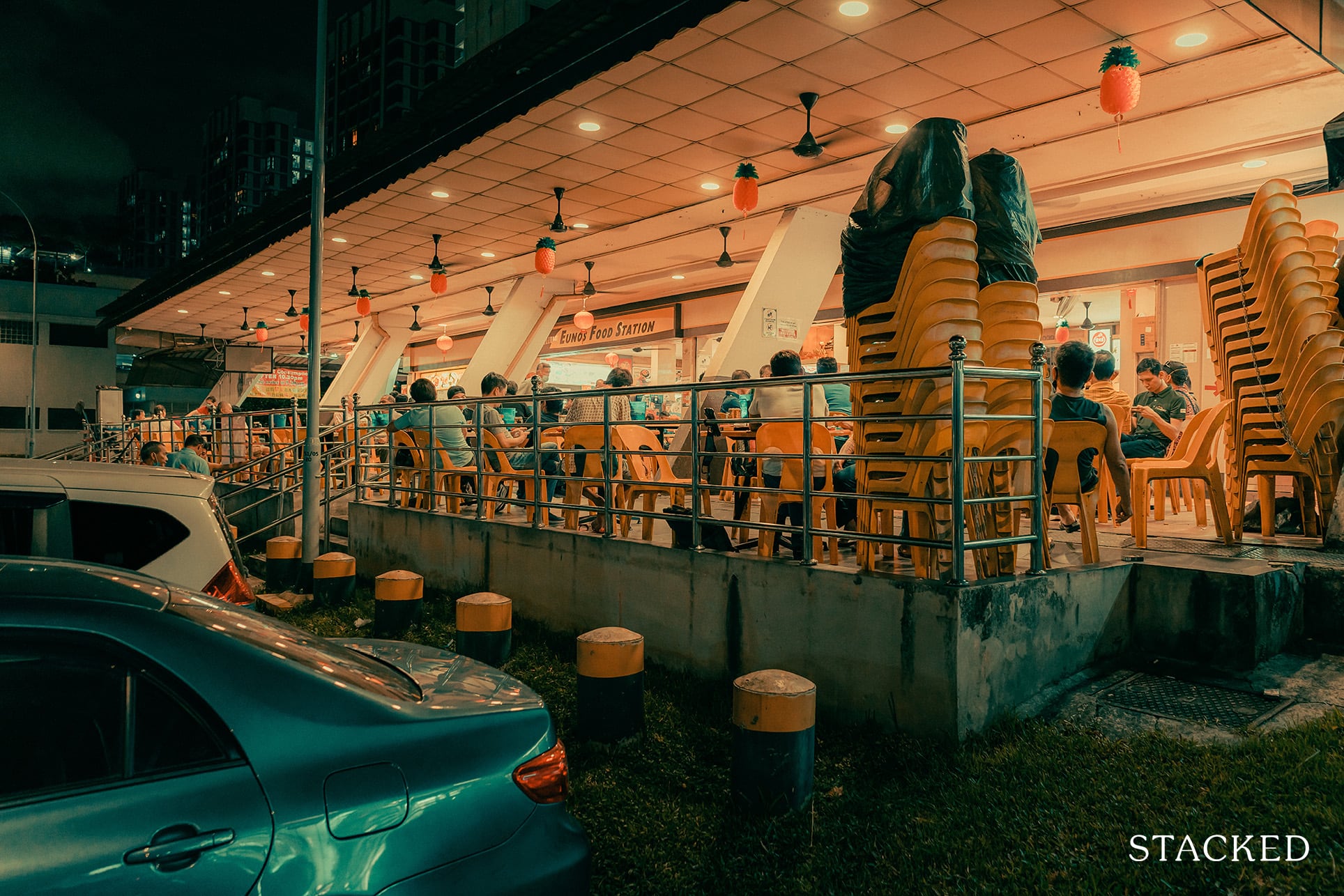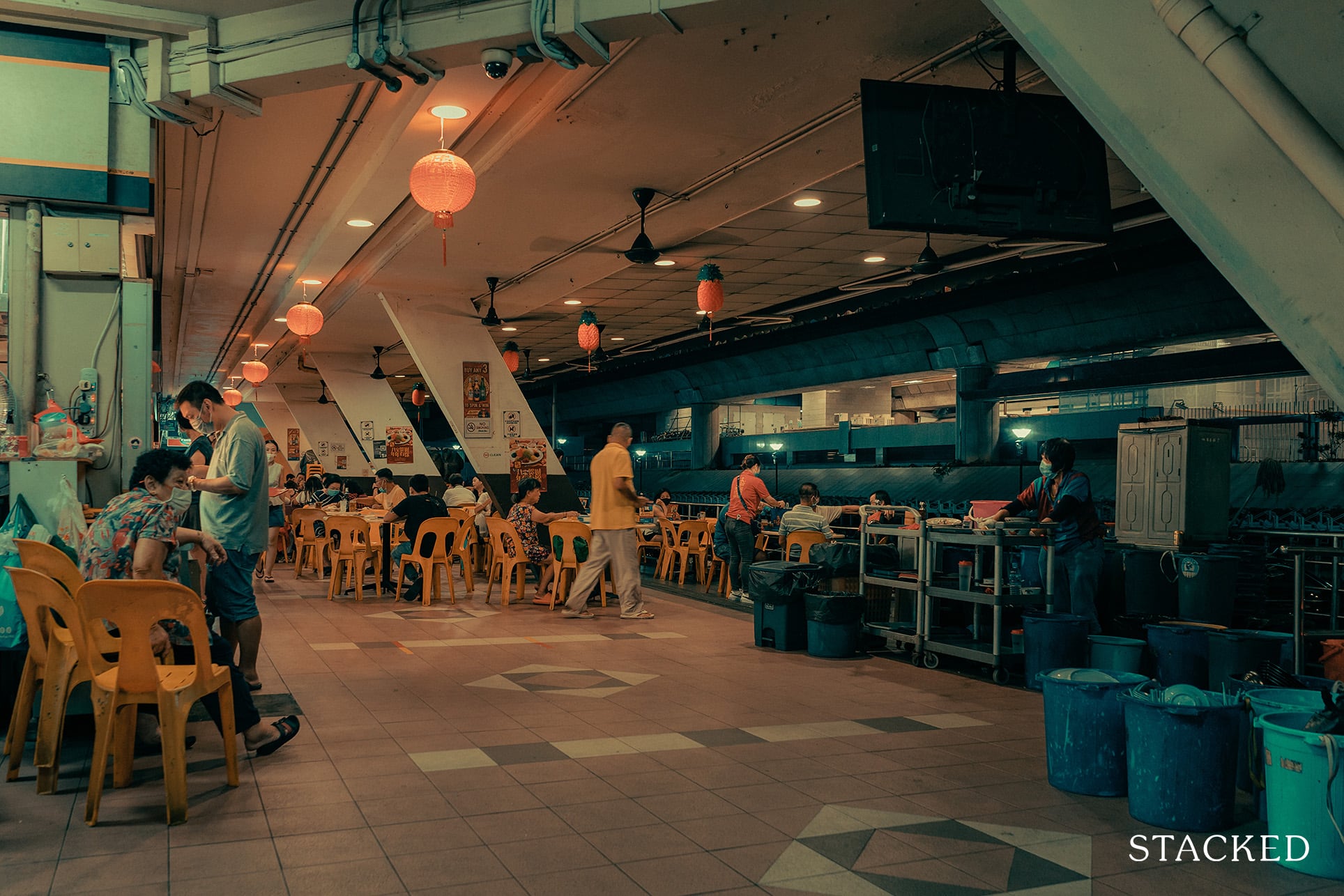 B stays at Eunos (D14), and some of his favourite spots in, or near to his neighbourhood are the coffee shops near Eunos MRT, the Macdonald's at Bedok Reservoir Road and the general cluster of shops along Ubi Avenue 1.
His reason: They are meaningful to him because these are places he have seen change and develop over his growing up in the past 21 years. He still visits them regularly to this day.
C – Merra Terrace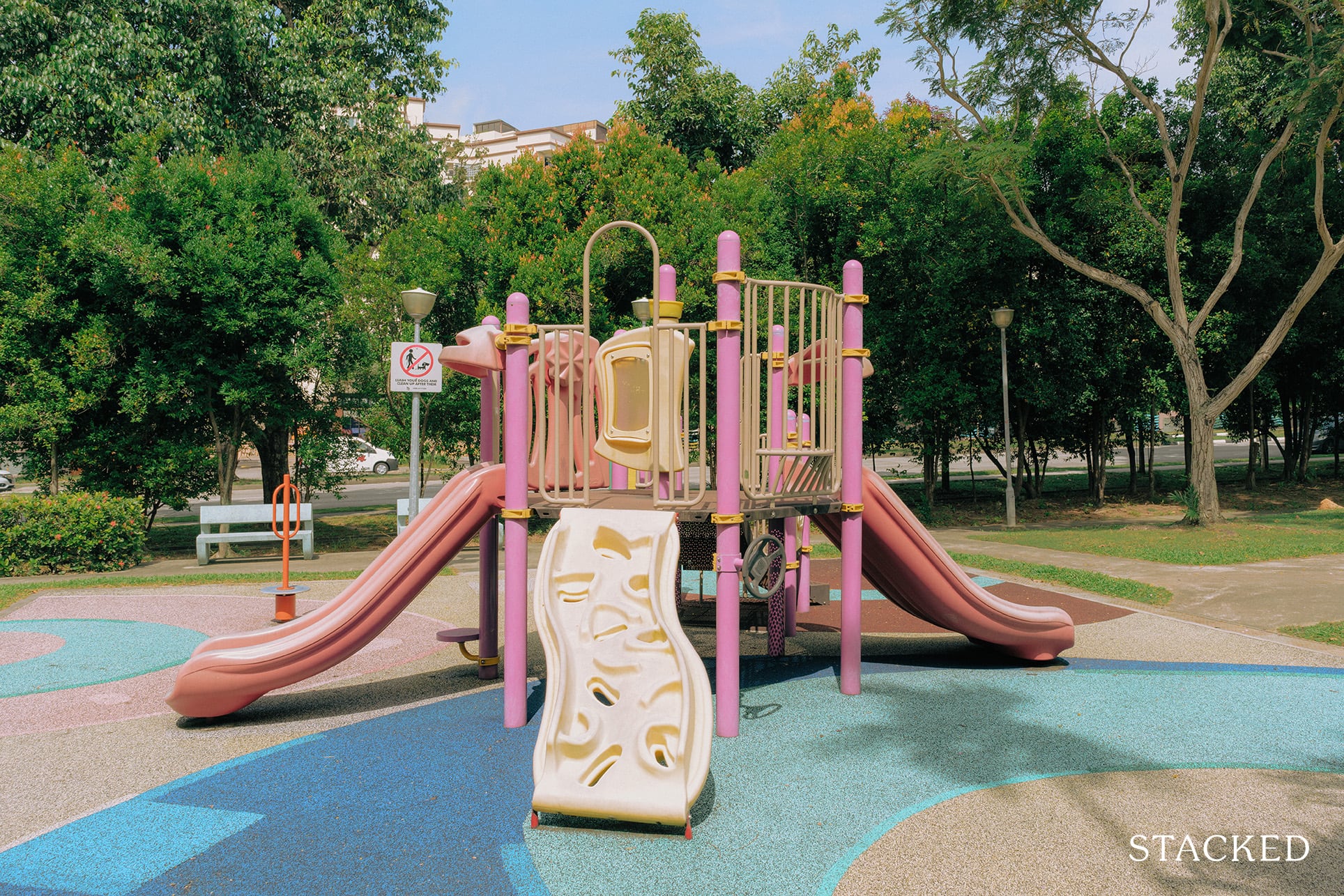 C lives in Changi Simei (D18), and some of her favorite spots in her neighbourhood are the playgrounds situated near Jalan Pelatok and Merra Terrace and East Point.
Her reason: Growing up, she had spent an incredible amount of time at these places, and thus many of her memories are associated with them.
XY – Bedok Reservoir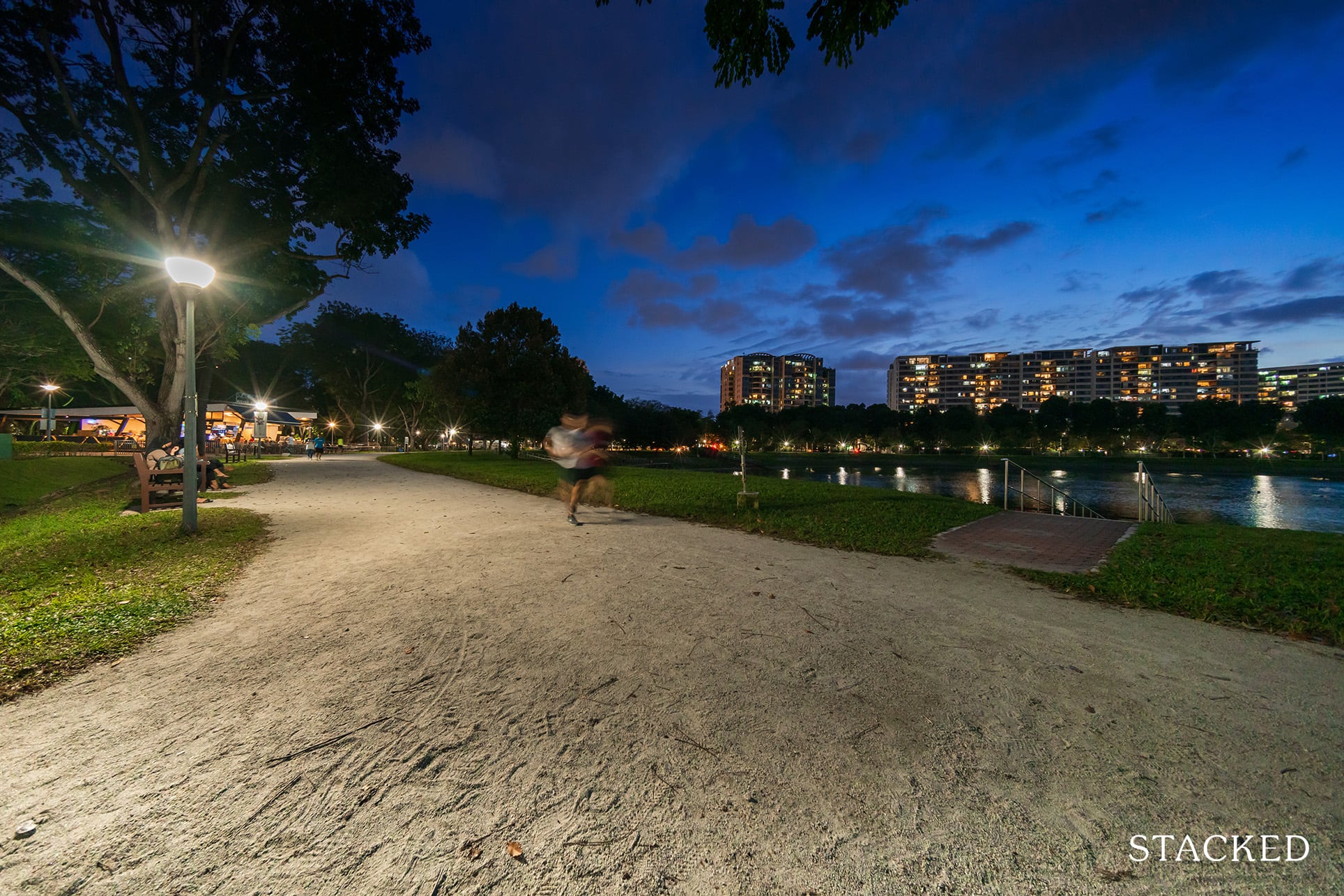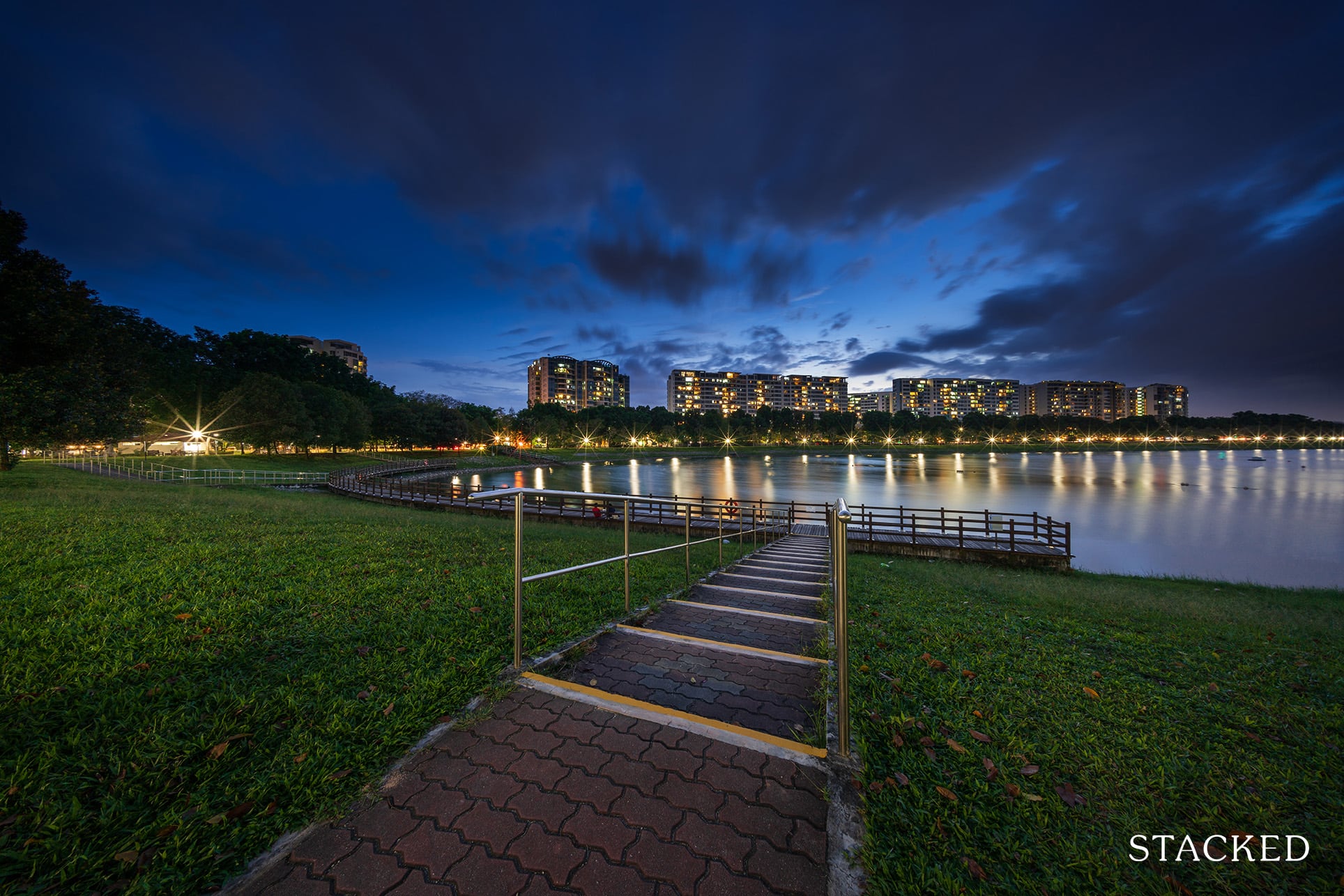 XY lives in Tampines (D18), and her favorite spots in the neighbourhood is the running track around the neighbourhood and Bedok Reservoir.

Her reason: As she prefers to jog in the evenings, she feels that the track is a nice and safe place to exercise. The track also goes around a primary school, and somehow she finds it comforting. She will also jog around the reservoir if she wants to be closer to nature.
YL – Ang Mo Kio Food Centre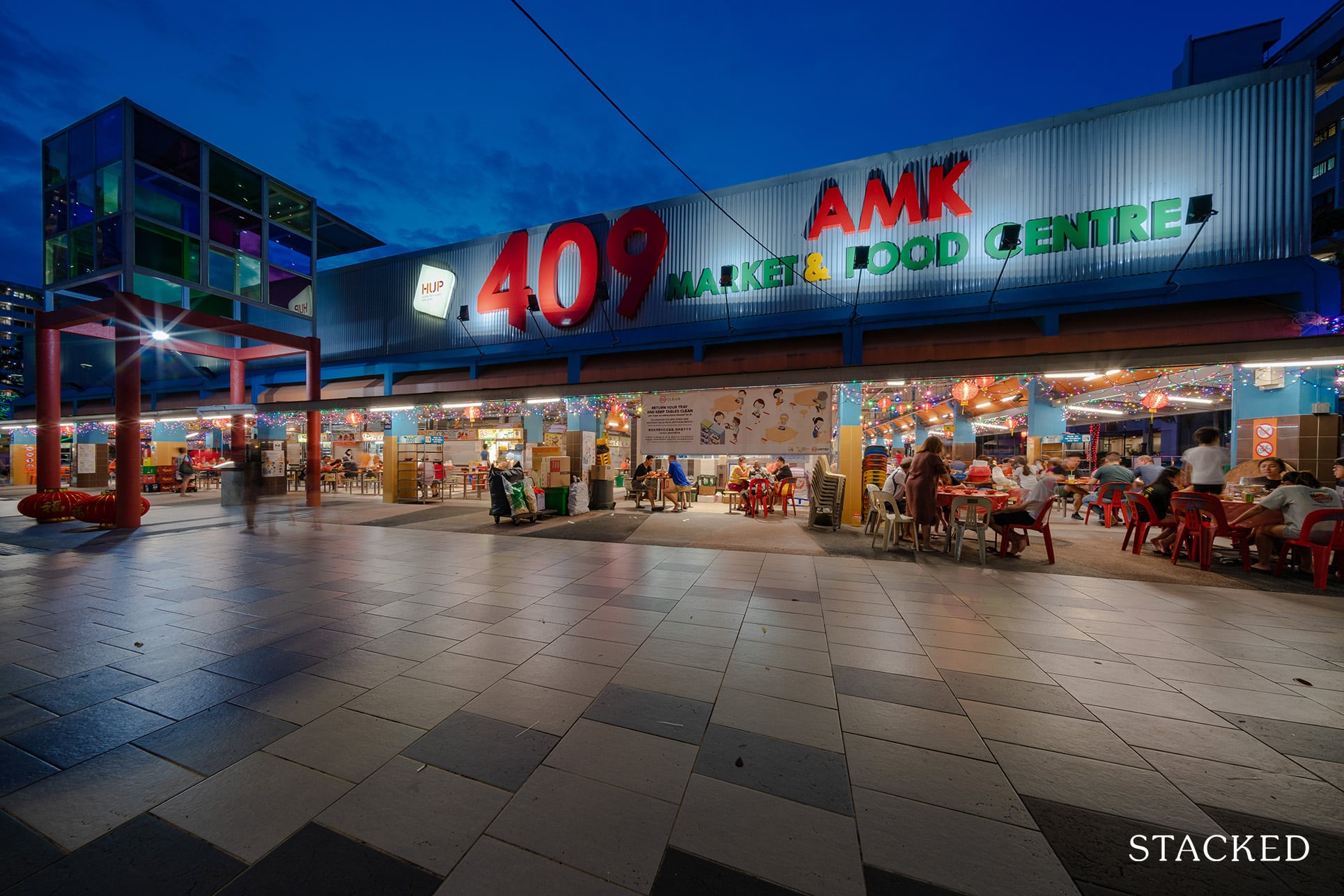 YL lives in Ang Mo Kio (D20), and has many favourite spots in her neighbourhood. Staying specifically at Avenue 10, these places include nearby hawker centres, up-and-coming cafes, transport interchanges, park connector networks and open amphitheatres. She also has a soft spot for a particular residential corner that comes equipped with reflexology stones.
Her reason: Her love for many of these places is centred on the convenience and freedom of choice they provide for her. With the number of shops continuing to grow in this area, she now has more places to not only dine in, but also to study at. The high number of communal areas also allows for more festive events and carnivals, as well as provide more venues for her to bond with her family and friends. As for the park connector, it connects directly to Bishan park, and personally for her, she feels that it is so much safer to exercise and cycle with designated routes.
AJ – Bedok Library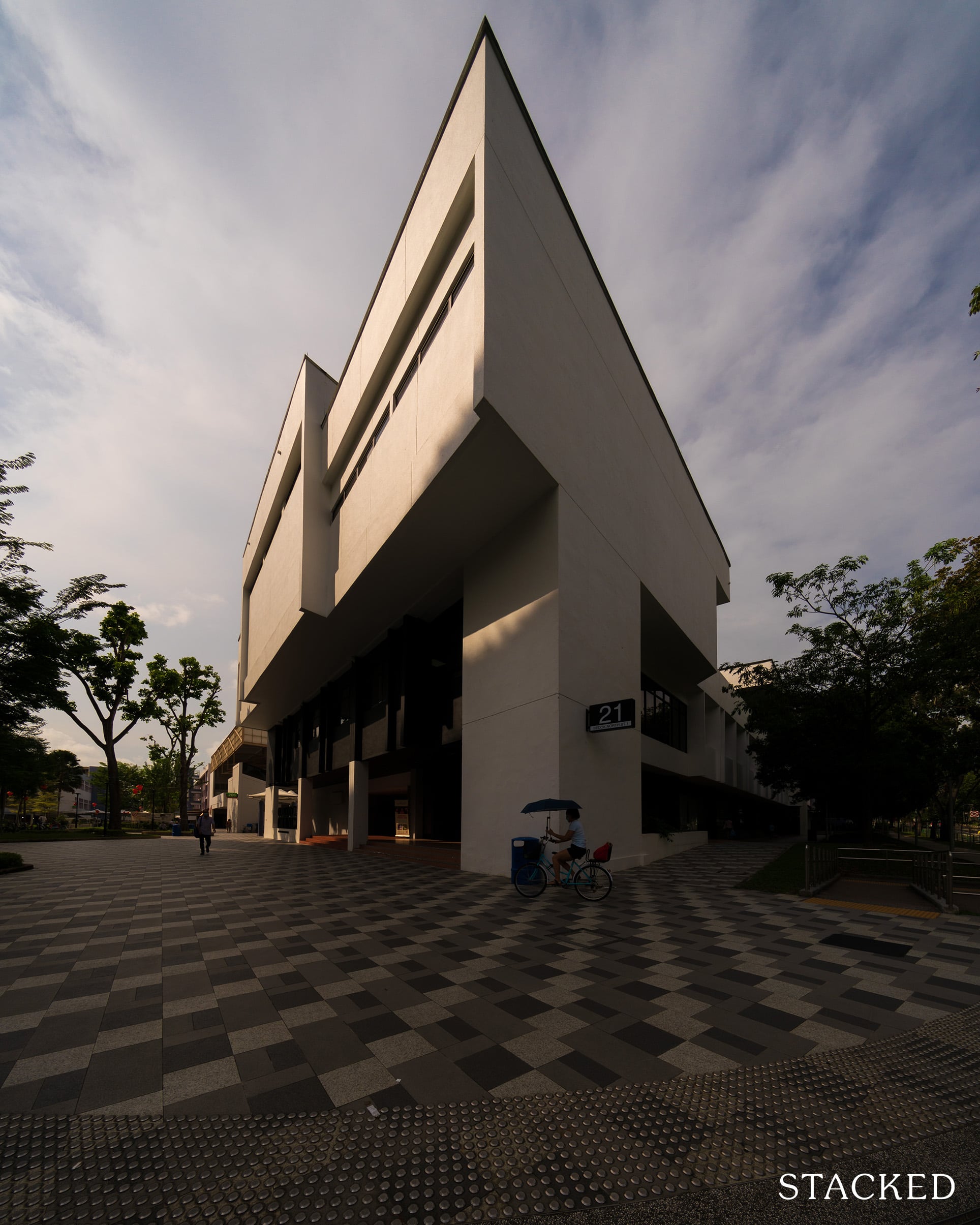 AJ lives in Bedok (D16), and some of his favourite spots in the neighbourhood are the playground behind Bedok Mall, the old Bedok Library and the old Swimming Complex.
His reason: Growing up, he used to visit these places frequently mostly because they are situated close to his house.
Final Words
Not everyone whom I spoke with stayed in a HDB like me. In fact, some of them stay in landed properties. Nevertheless, it is heartwarming to see that regardless of their type of housing and estates, everyone has some place in their neighbourhood that they relate to. 
While it makes me emotional to think that some of these places may be made sterile and unfamiliar through countless upgrades or even demolished in the next decade, I think everyone I spoke to still feel grateful that these places are part of their memories.
Memories are, after all, cued by your physical environment. When you visit a place you used to frequent, it is where the saying "memories come flooding back" probably came from.
I hope that this article has inspired you to retrace your steps in your neighbourhood and to revisit some of these places.
While many say that change is the only constant, I beg to differ.
I like to think that some things never change, but are just forgotten.
Above photos taken by the talented Rafael!