Property Stories

A First-Time Homebuyer's Journey: I Compiled 13 ECs With Big Sizes And Fewer Units (400 And Below)
TJ
August 10, 2021

10

min read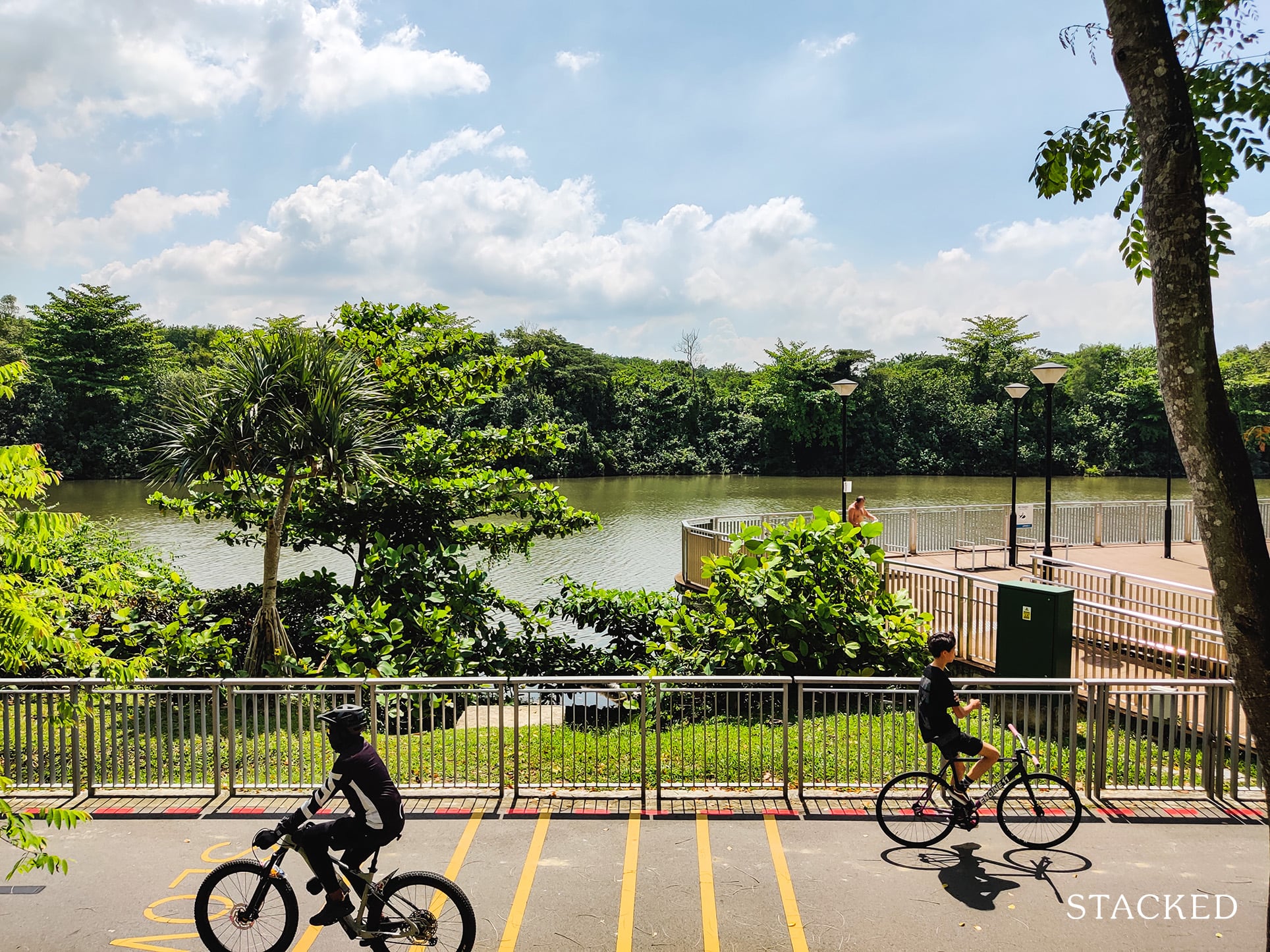 In my very 1st article for Stacked, I outlined the key criteria I had for selecting my next multi-generational home, one of which was a location within walking distance to cafes and shops and in a neighbourhood that my Mother & I were familiar with. Hence, I automatically excluded resale Executive Condos (ECs) from my property hunt, as they're so notorious for being situated in far-flung areas- think places like Canberra- that Channel News Asia has even published an article on this!
However, in a property market that is as hot as Singapore's is today, I guess rules are meant to be broken. When a YouTube video for Heron Bay, (an EC that overlooks Sungei Serangoon) popped up on my feed, its spectacular view of the Serangoon River and surrounding greenery made it look very much like my Dream Home.
Best of all, it was actually within our budget for once! This piqued my interest in ECs and I soon found other EC units with unblocked views that were very spacious and had incredible high ceilings. Perhaps I had been a little too hasty writing off this entire segment of property, so I decided to do more research.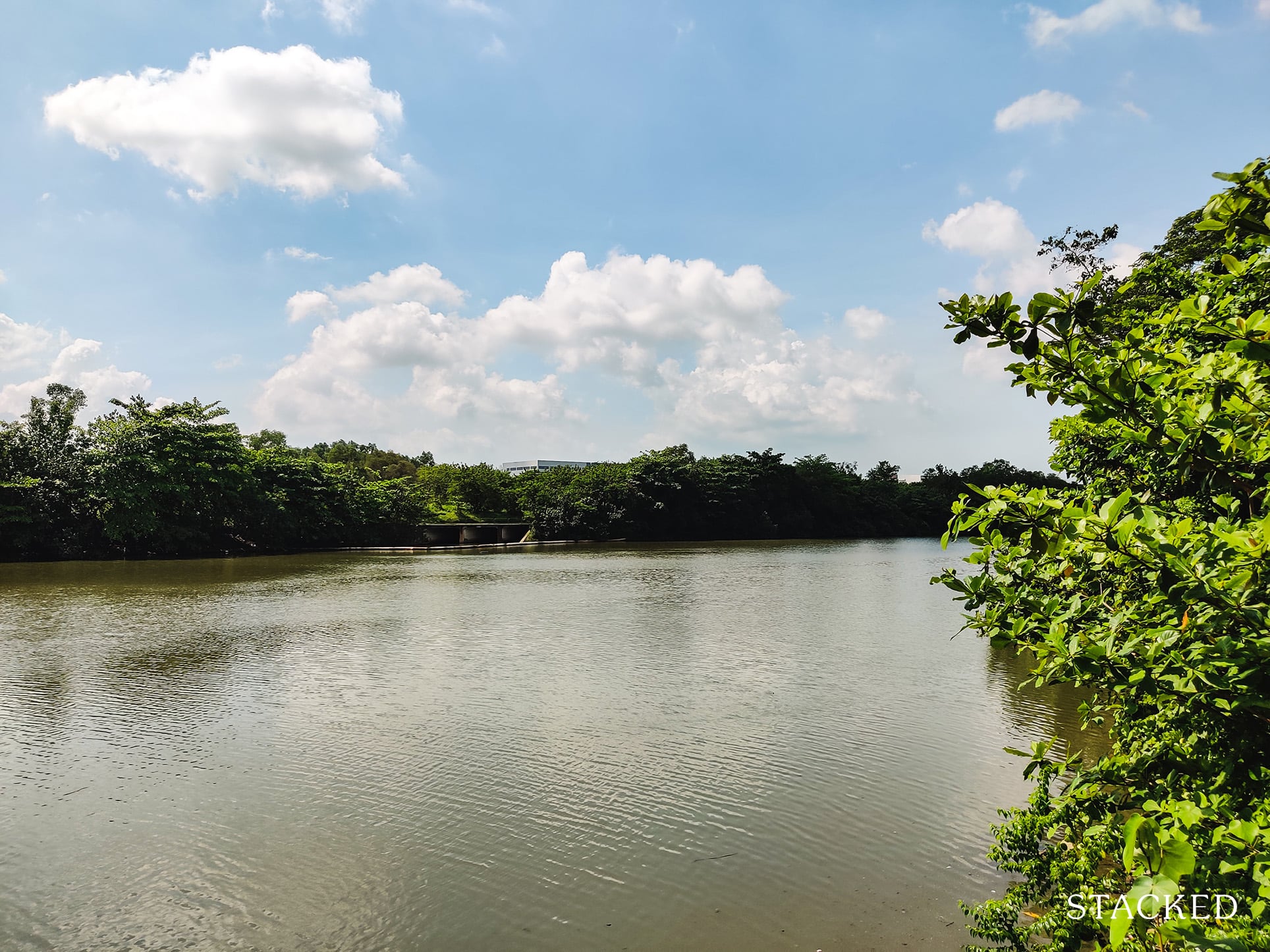 First things first: in case you're not familiar with ECs, they're basically "sandwich" flats – a hybrid of public and private housing that is (almost) as affordable as public housing yet as comfortable as private housing (like private condos, ECs have security and facilities such as pools and tennis courts). Introduced in the late 1990s (with the first EC completed in 1999), to paraphrase former National Development Minister Khaw Boon Wan, ECs allow Singaporeans to buy a luxury "Lexus" at "Corolla" (Toyota) prices.
Sounds good, no?
So if you buy an EC unit directly from the developer, the unit would be heavily subsidized by the government, much in the way an HDB BTO flat is. Unfortunately, as with HDB BTO flats, buying an EC flat from its developer comes with several restrictions.
Firstly, there are eligibility criteria to determine who can buy these flats, and singles, as usual, do not fall within the category. Secondly, even with the resale EC flats that I'm exploring for this article, there are limitations: there is a 5-year Minimum Occupation Period (from TOP) before an EC flat can be resold (or rented) to Singaporeans or PRs and a period of 10 years before it can be resold to foreigners. (As of today, there are 22 resale ECs that have reached their MOP of 5 years and 23 that are now fully privatized.)
These minimum-stay requirements obviously have implications for one's financing and investment decisions, especially since all ECs are 99-year leasehold developments. Much has been written on the investment prospects of an EC (versus an HDB or private condo), so my article will focus only on the liveability aspect of Executive Condominiums, and not its financial side. If you're specifically interested in the financial performance of ECs, do check out these articles:
Besides their inaccessible locations, ECs are also known to boast some very large unit sizes: CityLife@Tampines, for example, has a 4300 sq ft penthouse! Admittedly, 1600 sq ft is allocated to the roof terrace but even after subtracting that, you're still left with an extremely generous living space of 2700 sq ft. Having already compromised on location, I'd rather not forego the spacious EC unit sizes, which is why Forestville is the oldest EC that I'll be looking at. (In 2013, the government introduced a 1722 sq ft cap on the size of ECs and Forestville is the last EC to offer living spaces larger than 1722 sq ft. After searching the sale listings of all the ECs developed before Forestville, I've noticed that older ECs tend to have fewer units offered for sale as compared to the newer EC developments– with many not having any penthouses for sale at all – so perhaps I'm not the only one who prefers the older, bigger ECs.) 
As I prefer to live in a quiet estate, I'll start by looking at low-medium density EC developments that have fewer than 400 units before exploring the larger EC developments. (Whilst living in a smaller estate with fewer units is more private, I believe that the noise level of a development also depends on other factors such as how the blocks are placed in relation to each other, the number of units per floor, the number of shared walls with other units etc. Hence, I'm not eliminating high-density developments from the word go.)
Out of the 45 resale Executive Condominium developments currently available to Singaporeans (i.e. those for which the 5-year MOP has passed), only 13 have fewer than 400 units and offer units over 1900 sq ft in size. Of these 13, only 10 or 11 developments have duplex units with bedrooms on both floors which are ideal for multi-generational families.
(More details can be found in the table below: I won't be looking in-depth at the 2 developments that don't have such duplex units, so I've summarized a few of their key selling points below.)
Executive Condominiums with under 400 units, and large flats of at least 1900 sq ft
Number of Units
Date from which lease starts/ Developer

Area
Do the duplexes have bedrooms on both floors?
Waterbay
Note: Not to be confused with Kingsford Waterbay
383 units
99 years from 2012
QingJian Realty
Punggol
No. The upper level of the duplex penthouse is 100% open terrace.
+ High ceilings: some go up to 5.6m in height!
+ Certain flats have dual key access.
+ Selected units have unblocked views.


Heron Bay
394 units
99 years from 2012
Serangoon EC Pte Ltd

Hougang
Yes.
Belysa



315 units
99 years from 2011
Pasir Ris EC Pte Ltd
Pasir Ris
No.
The upper floor is all open terrace.
+ High ceilings  (3.8m in height) 
+ Some units have unblocked views and some have partial sea views.
+ Side gate to park connector which leads to Pasir Ris Park
+ Certain units can be used as a dual key.
The Esparis
274 units
99 years from 2002
CDL
Pasir Ris
Yes
Park Green 
368 (according to PropertyGuru)/391 (according to Edgeprop and SRX) units
99 years from 2001
NTUC Choice Homes
Seng Kang
Yes
Nuovo


297 units
99 years from 2001
CDL
Ang Mo Kio
Yes
Bishan Loft

384 units
99 years from 2000
Chip Eng Leong
Bishan
Yes
The Dew 
248 units
99 years from 2000
Sim Lian
Bukit Batok
Yes
Lilydale

318 units
99 years from 2000
Frasers Centrepoint
Yishun
Yes
Pinevale 
322 units
99 years from 1997
CapitaLand
Tampines
Yes
Chestervale

396 units
99 years from 1997
CapitaLand
Bukit Panjang
Yes
Windermere
395 units
99 years from 1997
CapitaLand
Choa Chu Kang
Yes
Eastvale

312 units
1999 99 years from 1996
Pidemco Land (merged with DBS Land in 2000 to form CapitaLand)
Pasir Ris
Information not available at this point in time, other than the fact that there is a unit that is 1,959 sq ft in size.
Note: You may have noticed the long time gap between The Esparis (2005) and Belysa (2014). This is due to the introduction of DBSS in 2005. DBSS was meant to replace ECs but unfortunately, the scheme was not very popular and ECs were re-introduced after DBSS was scrapped in 2012.
Heron Bay
Having looked at ECs in general, let's now look at my potential Dream Home, Heron Bay, in more detail. As a duplex of over 2000 sq ft with bedrooms on both floors, a Heron Bay penthouse is definitely ideal for multi-generational living. Whilst Hougang is far from our usual haunts, the thought of waking up to that wonderful view will make staying at home a pleasure and makes me feel that exploring a new neighborhood may not be too bad.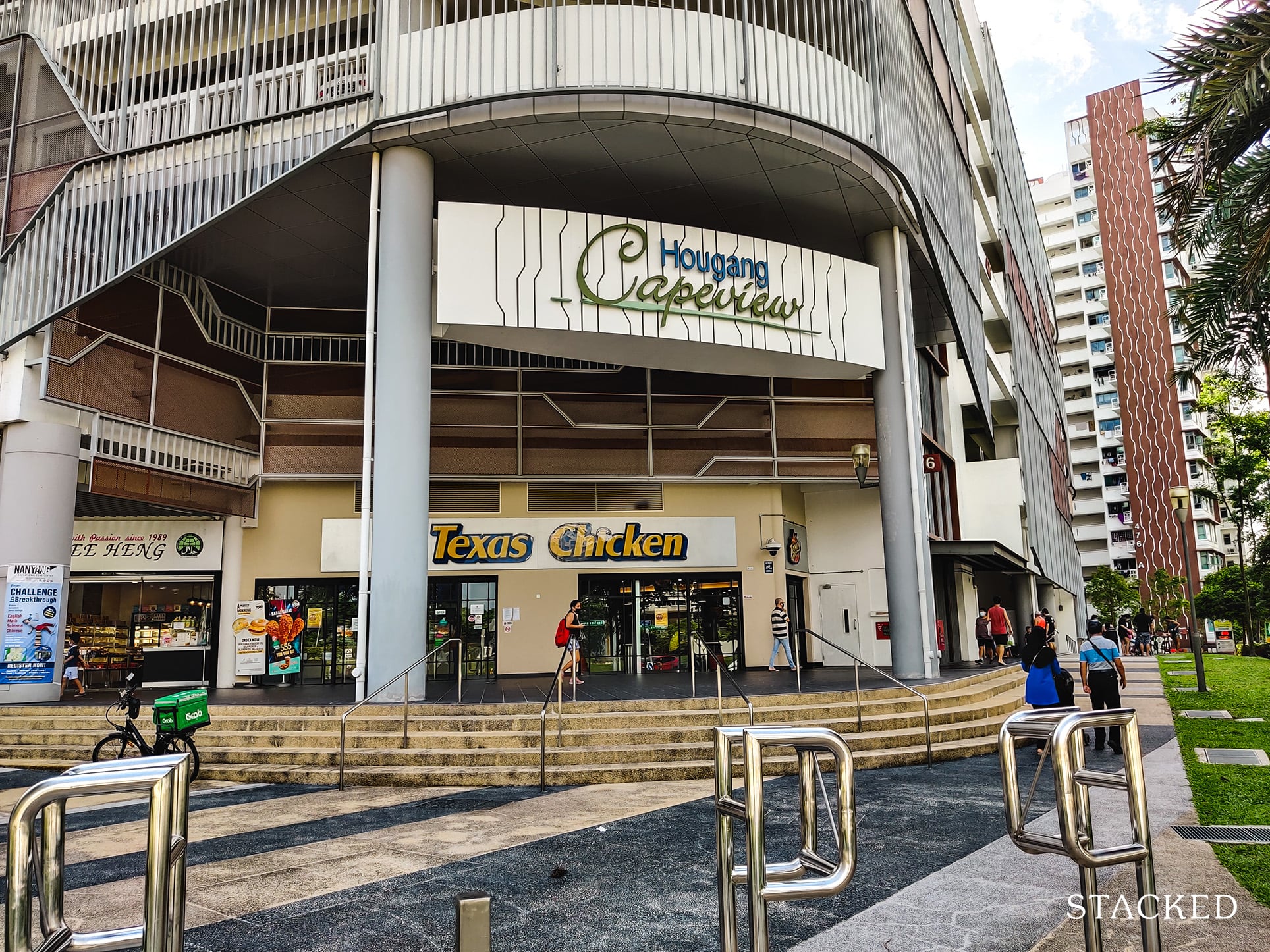 Moreover, Heron Bay is very conveniently located across from the HDB estate Hougang Capeview, which has shops, a 24-hour food court, NTUC, and even a clinic. In addition, it's only a stone's throw from the Park Connector, so we're close to nature and my Mother won't have to be cooped up at home when she can no longer drive. (For more information and photos of the Park Connector, do check out the StackedHomes review of Hougang Capeview.)
The idyllic view of Sungei Serangoon needs full-length windows to do it justice, in my opinion, and I'm glad the developers and I are on the same wavelength. There are also windows in both the kitchen and bathrooms, so the units at Heron Bay are definitely nice and bright. The balcony and roof terrace on the upper floor provide me with the space I want to garden and there's even a sink thoughtfully provided on the terrace- for those who don't enjoy gardening, hosting dinners on the terrace will be so much easier with that sink. Added to the fact that there are only 4 units per floor and that the turn into the development is well-planned, with separate lanes for visitors and residents, Heron Bay is ticking almost all of my boxes.
Read this next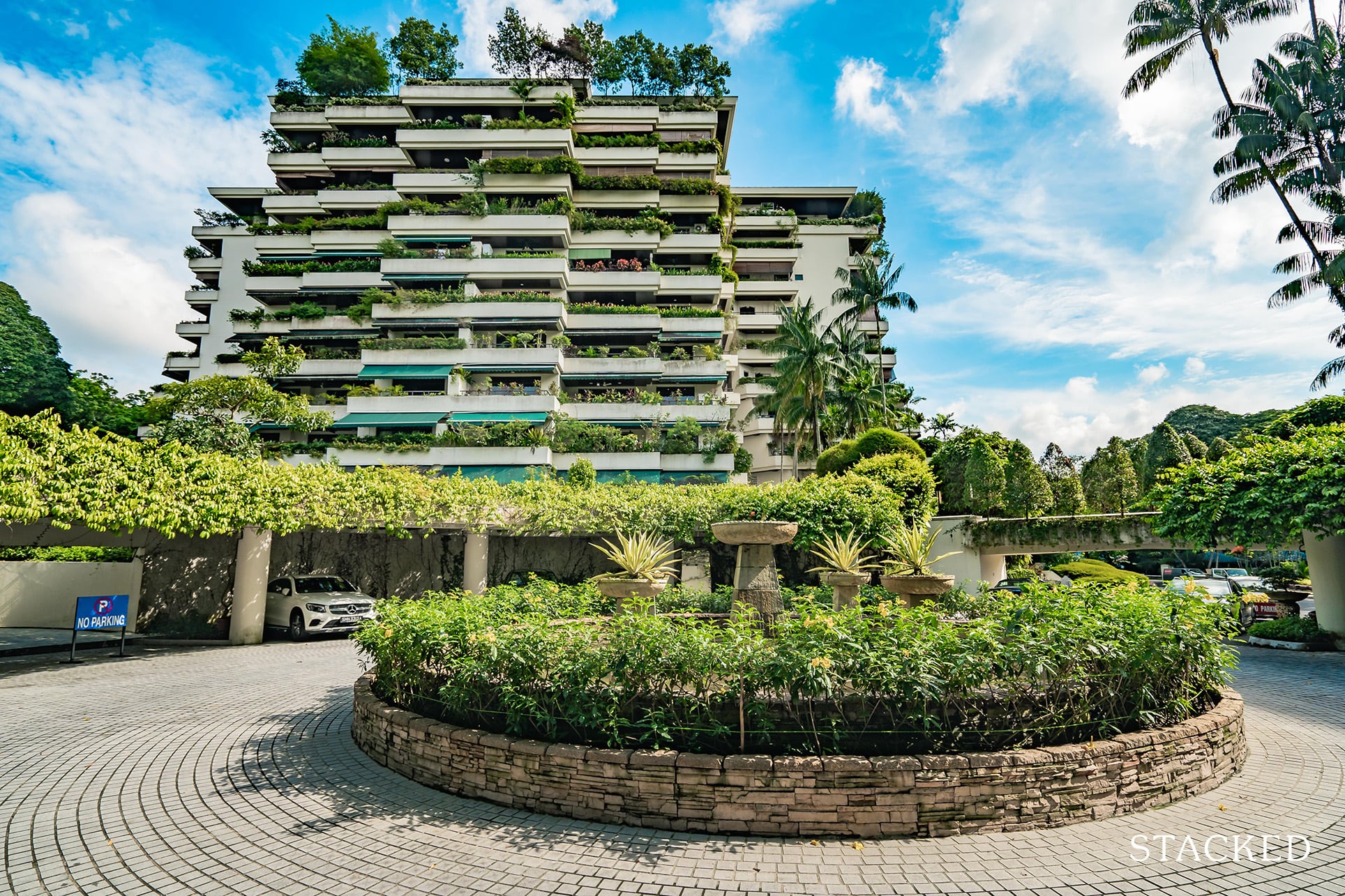 Unfortunately, after spending more time in the vicinity, I realized that there's 1 box that Heron Bay won't cross off: a serene environment, which is rather important to me. Being located close to Paya Lebar Air Base (PLAB), Heron Bay enjoys the spectacle of planes flying overhead as well as the wonderful sounds that accompany that sight. The allure of the Sungei Serangoon view is hard to beat though, and I'm left wondering, just how noisy those planes can be? PLAB is scheduled to move by 2030 after all – perhaps those views can make the wait worthwhile…? 
Sadly, a quick Google search leaves me feeling much less optimistic: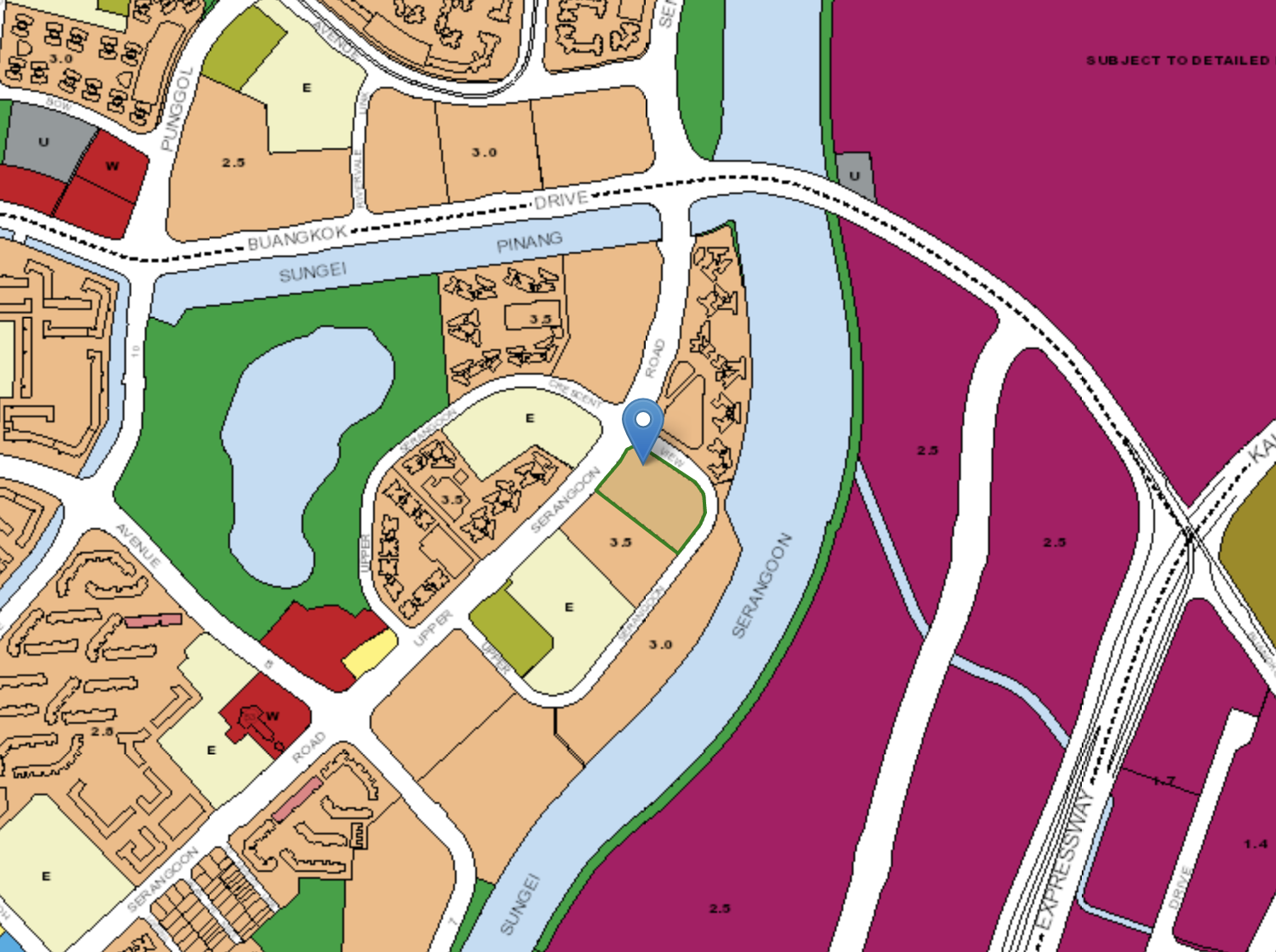 Looking at the URA Master Plan, after PLAB moves in the 2030s, there is likely to be a good deal of construction to rejuvenate the area. Given how the land on which the current greenery sits is zoned as industrial (this may change as, in 2020, the government asked for ideas on how to transform the 800-ha site), it doesn't seem likely that those picturesque river and greenery views will remain forever. (Although a section in the northeast has been reserved for a park, the views of this park may be blocked by Hougang Capeview, so I'm not sure how much greenery view Heron Bay residents will be left with once the area is transformed. The river view will remain of course but, without the surrounding greenery, it will look much less scenic.)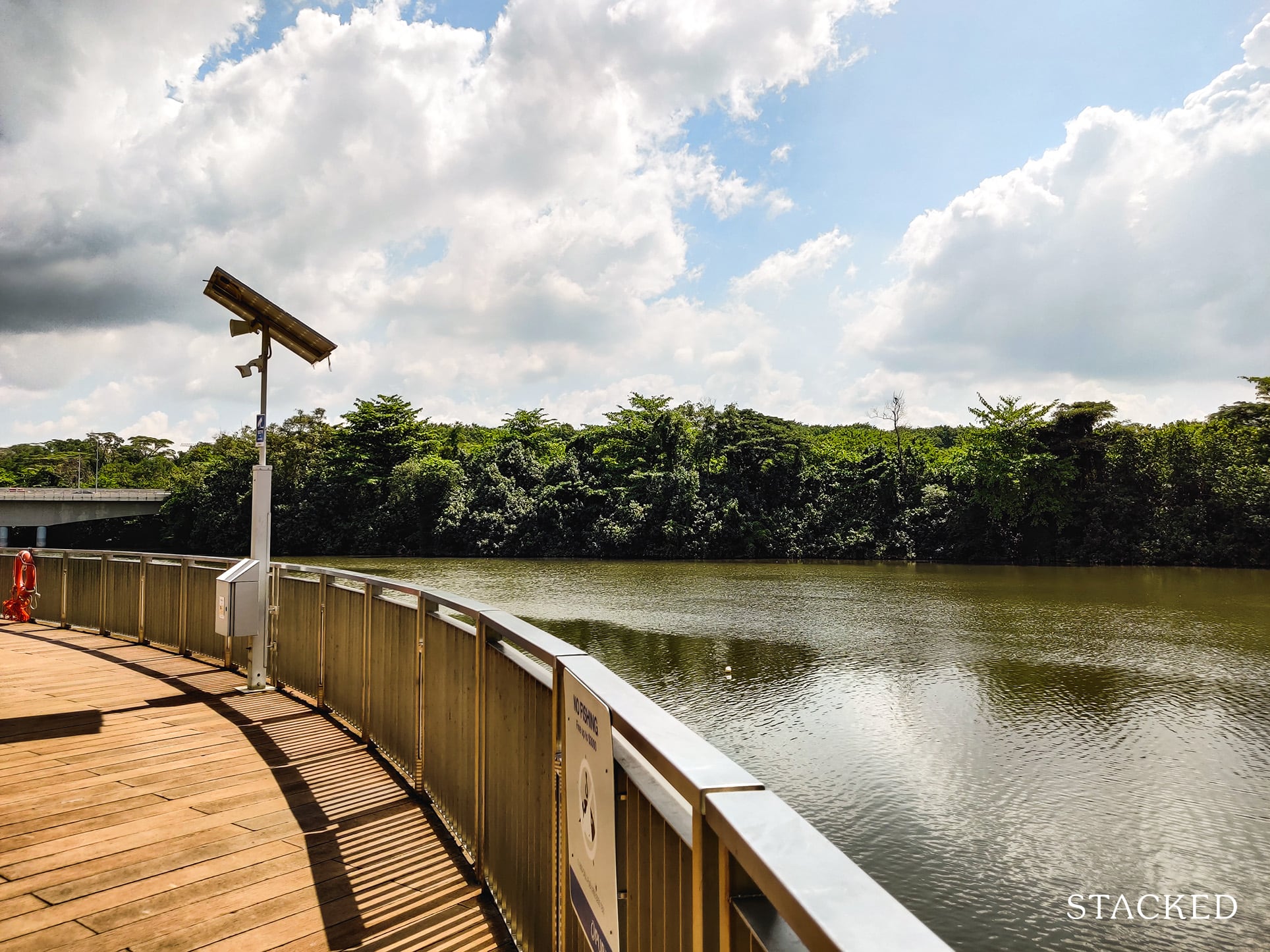 Whilst change can be good or bad- for all I know, the new developments may make Punggol The Place to live in, much as the Greater Southern Waterfront has driven interest in Pasir Panjang and its surrounding areas. That said, the prospect of 10 years of frightful noise pollution followed by the potential loss of the view (and possibly more noise due to massive construction) makes me more inclined to exploring other ECs first. Which is just as well, since the Heron Bay unit that I was interested in sold the week after I contacted the property agent! Guess I'm not the only person in Singapore that has been mesmerized by those views of the Serangoon River.
I'll be back next week after exploring the other ECs listed in the table above, so stay tuned! (PS. if this article has gotten you thinking about ECs, do check out Ryan's article which looks at 6 ECs in which you can get a unit of over 1000 sq ft for under $1million, and this article for ECs within walking distance of MRTs.)