Commentary
10-Year MOP For Prime Region HDB Flats: All You Need To Know About The New PLH Model
Ryan J
October 27, 2021

7

min read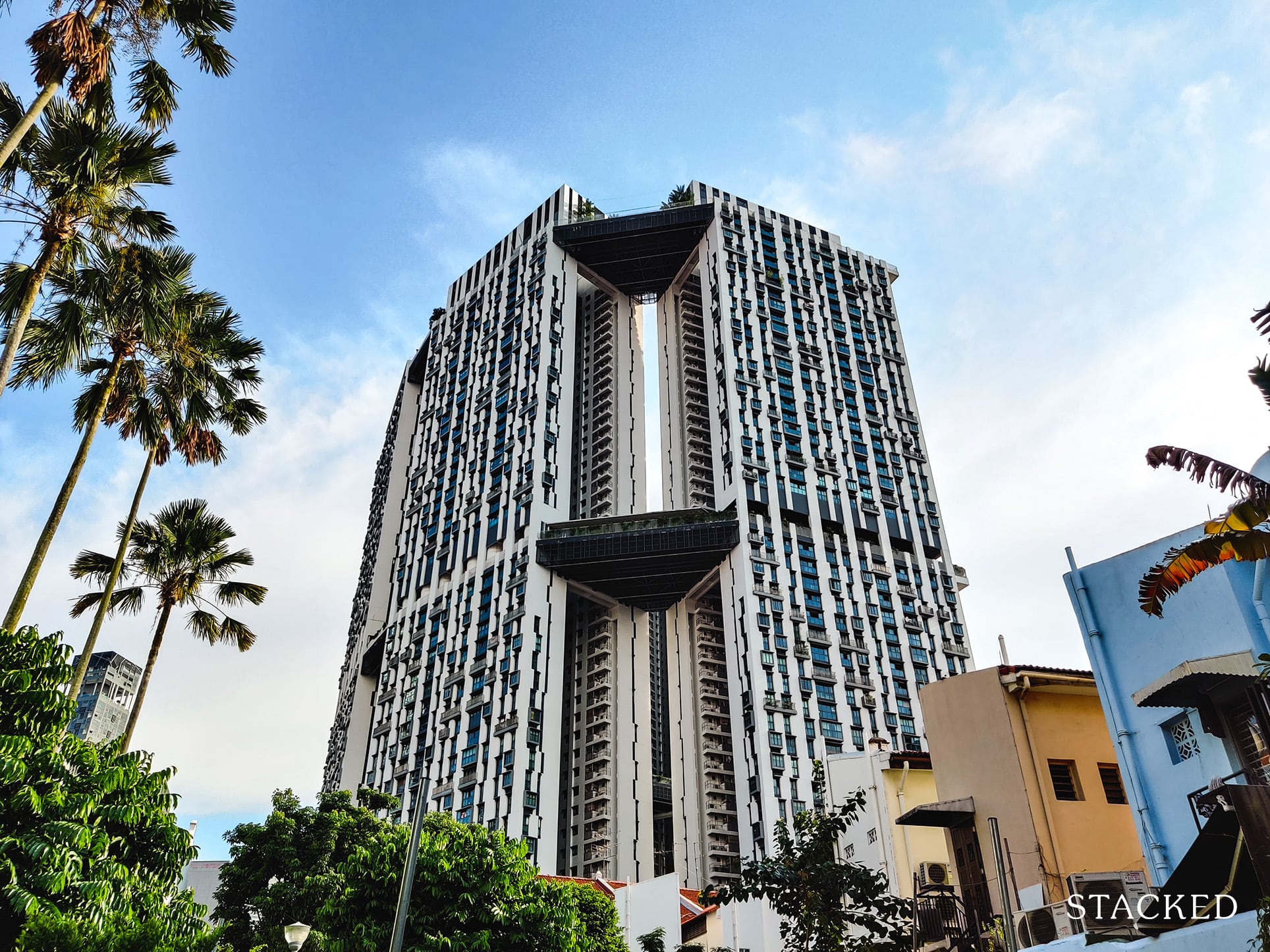 7
min read
The November 2021 BTO launch will be a big deal, introducing the new Prime Location Housing (PLH) model. This is a topic we covered in an earlier article; and it seems we now have a response. In this upcoming pilot scheme, flats at the Rochor site will be subject to more restrictions than usual, to compensate for their higher-value location.
Here's how it will work:
What is the PLH model?
For years, Singaporeans have complained about the unfair "lottery effect" of prime region flats. Those who land flats in the central area, or in areas along the upcoming Greater Southern Waterfront, were almost assured a windfall: flats in these areas are in such high demand, million-dollar resale values are a real possibility.
Financial issues aside, HDB has long been concerned about losing diversity and inclusivity in these prime estates. The worry is that these flats will form enclaves of wealthier Singaporeans, and lose the balanced make-up that characterizes most HDB estates.
So this new PLH model comes after 10 months of public engagement from Nov 2020 to Sep 2021. There were more than 7,500 Singaporeans consulted for feedback, including first-time homebuyers, existing homeowners, industry experts, and academics.
The PLH model imposes some additional restrictions, on HDB flats bought in prime areas:
10-year MOP instead of five years
No renting out the whole flat 
Subsidy Recovery, on top of existing resale levy
Tighter eligibility requirements
Reduced number of flats set aside for MCPS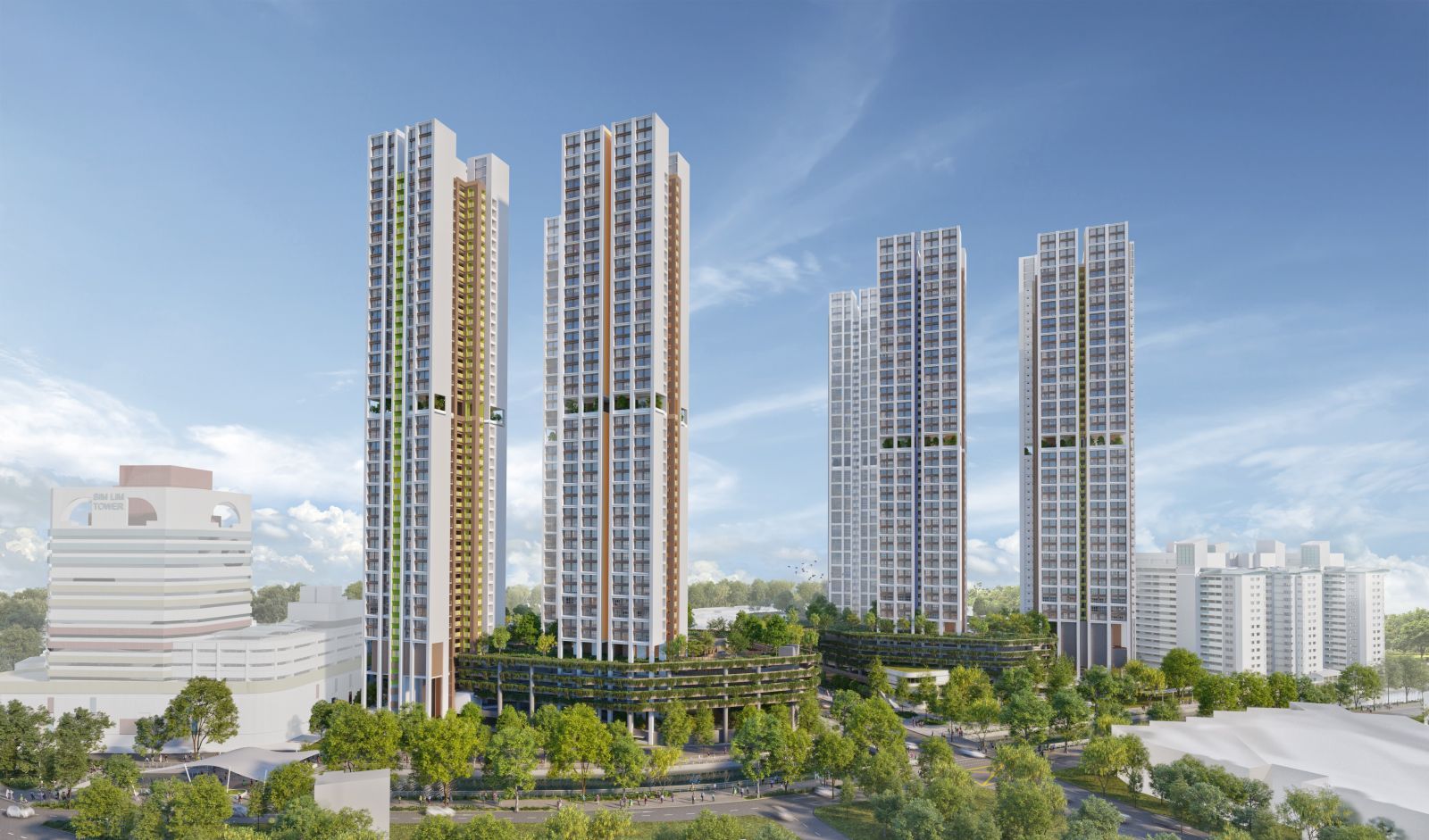 1. 10-year MOP instead of five years
The Minimum Occupancy Period (MOP) is the minimum amount of time you must reside in the flat, before you can sell it on the open market. This is usually five years, but is twice as long for flats under the PLH model.
A 10-year MOP makes the flats more attractive to genuine home buyers, rather than buyers who just want a stepping stone to owning a condo.
The MOP begins from the time of key collection. Assuming a construction period of five over years (based on today's construction delays), buyers of new prime flats could be waiting around 14 years(!), before they can sell and upgrade.
Even if you buy a prime flat as a resale unit, you will still have to wait out the 10-year MOP.
This is a strong disincentive to those seeking asset progression. Because private home prices have historically risen faster than HDB prices, most upgraders want to sell and upgrade as soon as they can – for every year they retain their flat, they raise the risk that their sale price won't bridge the gap to a private property. 
That said, one of the realtors we spoke to was a little less convinced. She says that:
"Flats in these places (prime areas) do not appreciate as slowly as flats in fringe regions, like Sengkang or Punggol. They can appreciate just as fast as some condos, so I don't think it will put off upgraders. 
There will be some who are content to wait out the 10-years while actively saving. Because their flats are so desirable, even if they sell 10 years from now, they can probably see enough returns to upgrade to private."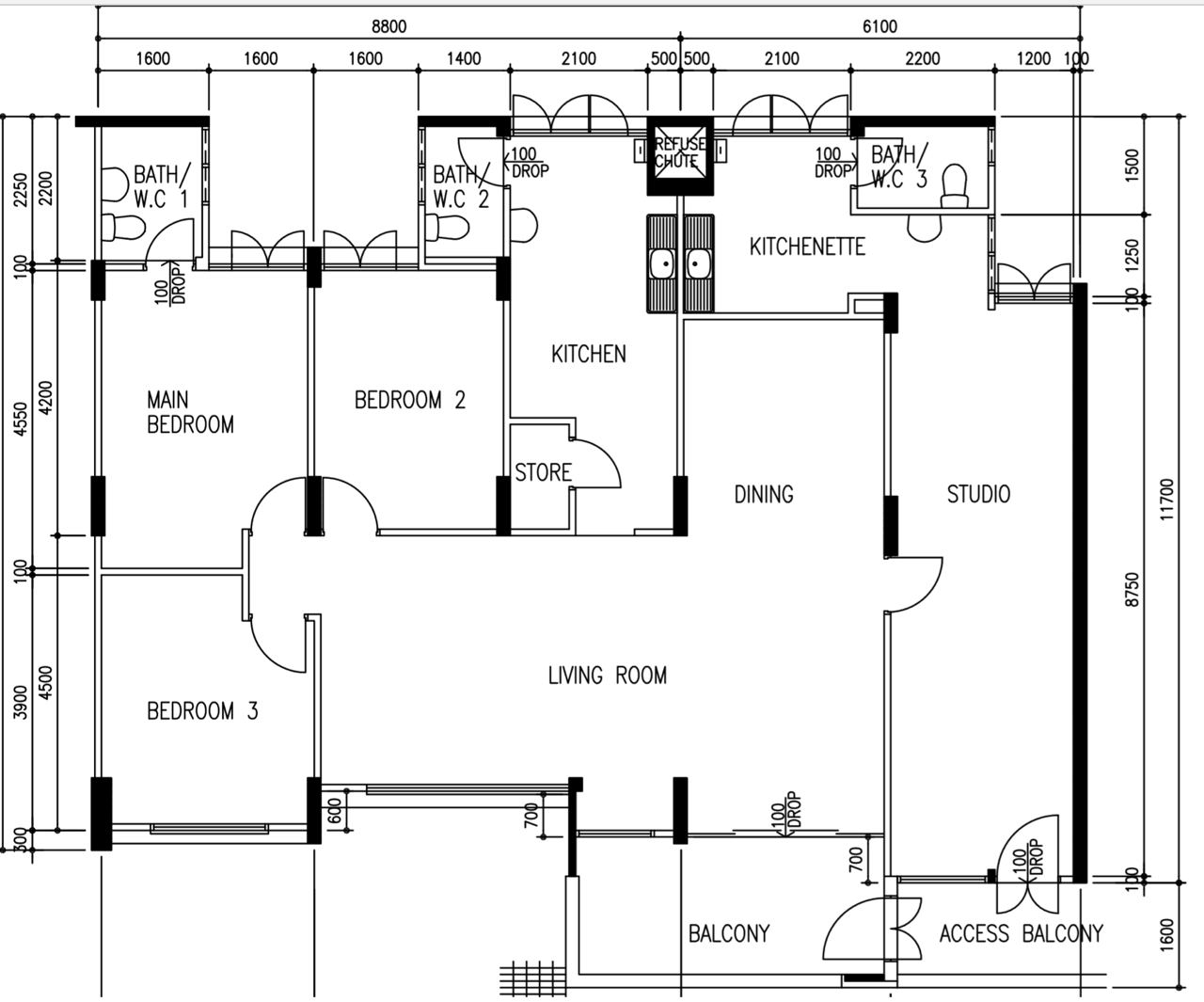 2. No renting out the whole flat
Singapore Citizens who hold a flat past the five-year MOP can then rent out the entire unit. Until that time, they can only rent out rooms (if the flat is 3-room or larger).
Flats under the PLH, however, can never be rented out in full. Owners can still rent out individual rooms; but even after the 10-year MOP, the flat cannot be a pure rental unit.
This move makes prime flats less attractive to investors, but has almost no impact on genuine home buyers; most owner-occupiers never intend to rent out their whole flat anyway.
Allowing room rentals may seem an odd decision in this regard, but it's likely a "safety valve" for owners with tight finances. Retirees can use room rentals to pad their income, for example, or the recently retrenched could cover part of their mortgage by renting out a room.
We feel the temptation to game the system is high though, given the rental rates that even a single room can fetch. We won't be surprised to hear about the old "lock one room and rent the rest" tactic*, for prime flats.
*For readers who may not know, this tactic is not a "grey area", it's explicitly disallowed.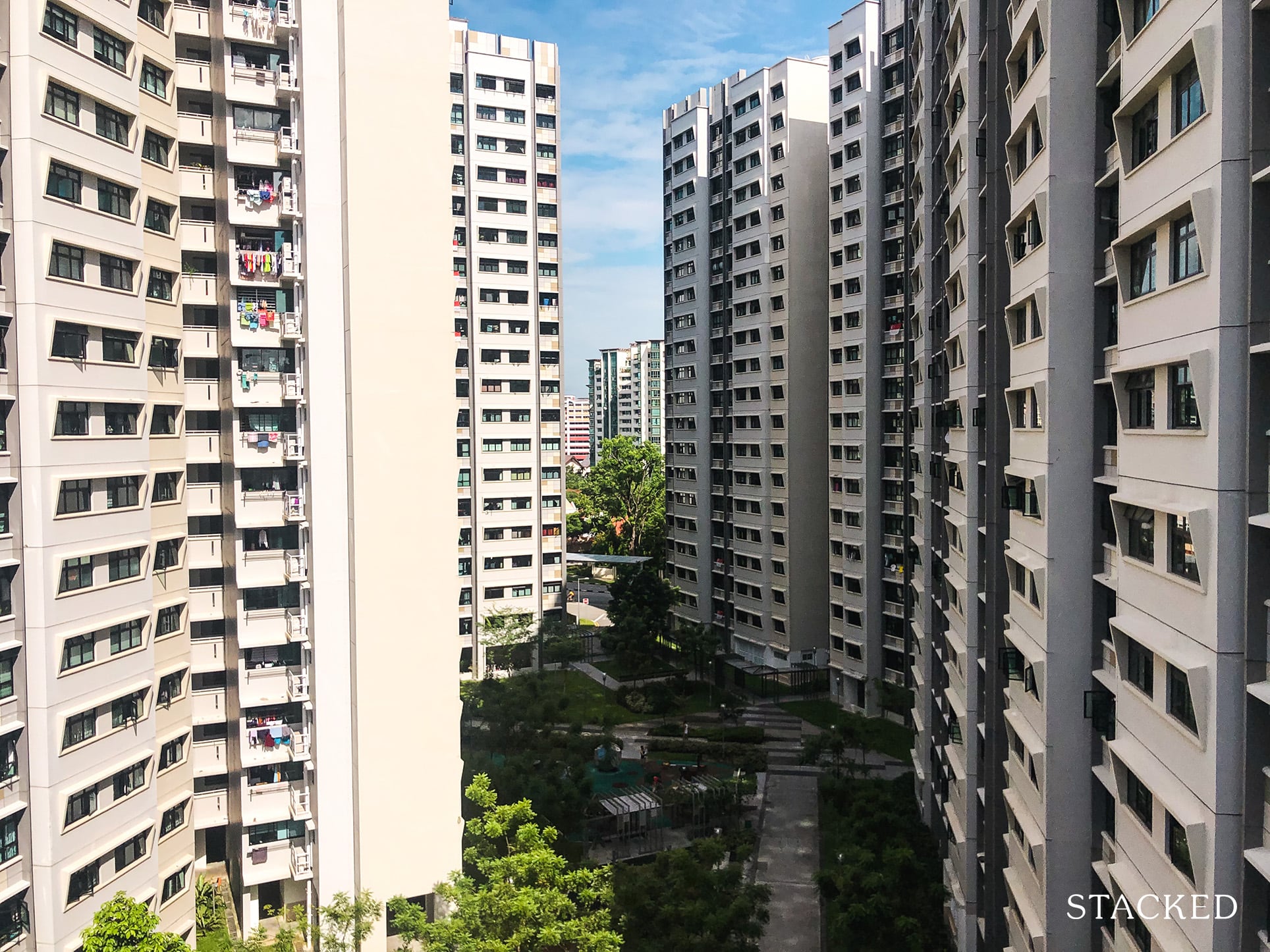 3. Subsidy Recovery, on top of existing resale levy
BTO flats are in prime areas are going to be expensive, even with existing subsidies. We're given to understand that, based on HDB's usual pricing models, even a BTO flat in a central area could end up costing as much as a mature estate resale flat. 
This runs contrary to HDB's desires to avoid enclaves of the wealthy. As such, there will be higher subsidies for prime flats; even on top of the existing Enhanced Housing Grant (EHG), to make them affordable to a wider stratum of Singaporeans.
To compensate for this, there will be a Subsidy Recovery (SR), payable by the first batch of buyers upon resale (there's no SR for subsequent buyers).
The SR is a percentage of the sale proceeds, and is in addition to the usual resale levies. This means the SR applies to the sale price, not the original price at the time of application; and the clawback will apply regardless of whether the flat is sold at a profit.
(Although it's quite improbable that a prime area flat will sell at a loss)
There is no single SR amount for all PLH flats. Rather, the percentage will differ based on the specific project; this is because some prime flats will involve higher or lower subsidies than others. Buyers will be informed of this percentage before they purchase the flat.
Besides paying back the higher subsidies, SR helps to dampen the "lottery effect".
Realtors opined that, after discharging the home loan, paying back the SR, and refunding their CPF, sellers may find it much tougher to upgrade to a condo.
The SR raises the risk of negative cash sales, where the seller is left with no cash in hand, and can't cover the minimum five per cent down payment on a private property.
Read this next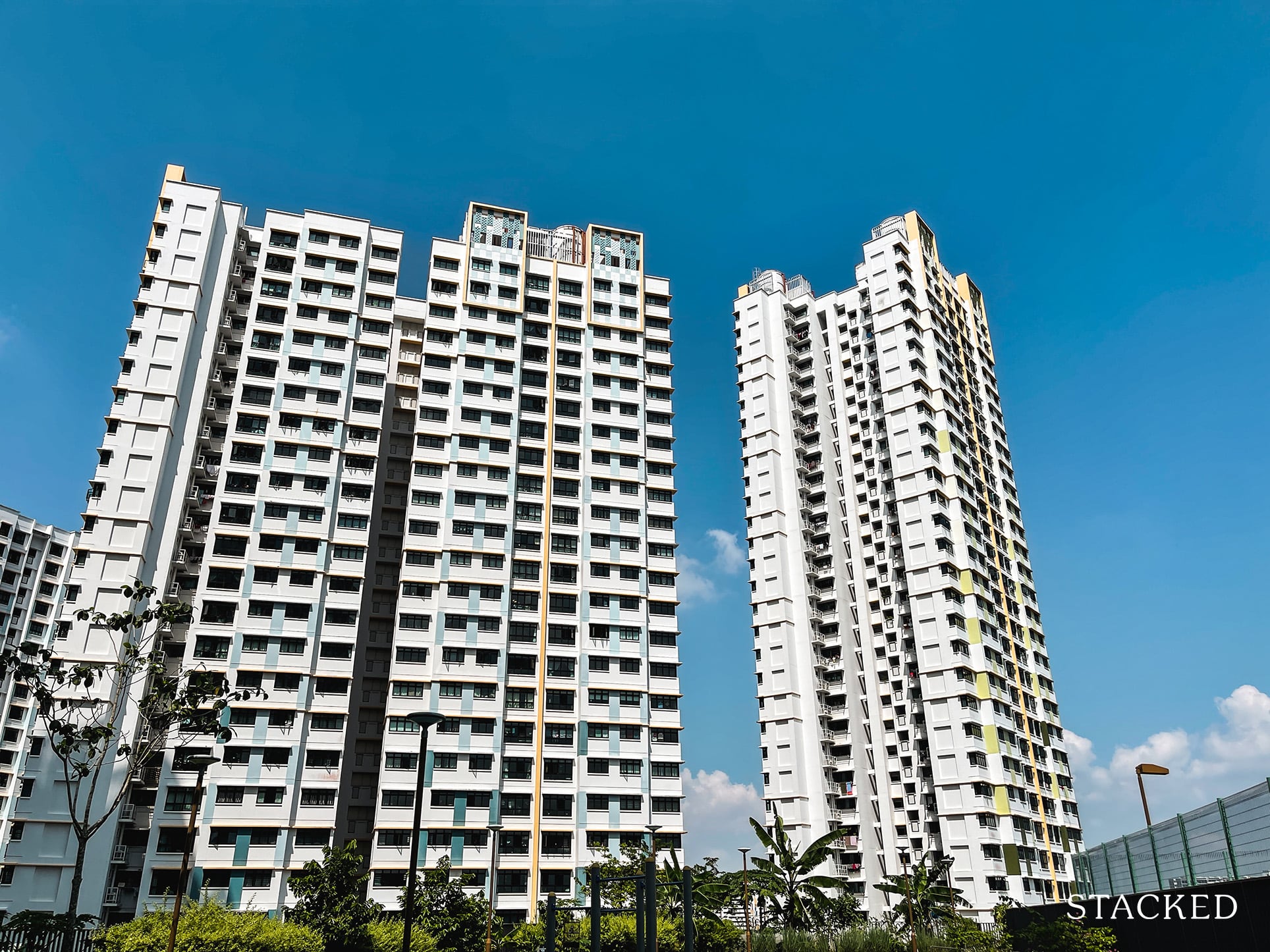 4. Tighter eligibility requirements
Note that the prevailing income ceiling applies to both new and resale flats, in prime areas. This is consistent with HDB's social goals, in preventing the formation of exclusive, wealthy enclaves.
There will probably be some grumbling, however, about pure SPR households being unable to purchase prime flats. We're given to understand that this may change later on, and may only apply to the first few batches of PLH flats.
HDB will also review these requirements again, once the PLH flats are halfway through their lease.
(Look out for our article on this, in 49.5 years!)
5. Reduced number of flats set aside for MCPS
The quota set aside for the Married Child Priority Scheme (MCPS) is lower for PLH flats.
In fact, there were calls by some of the public to do away with it altogether, for prime flats. The current solution is a bit of a compromise, striking a balance between removing it, and still keeping things fair.
Here's why it's controversial:
The MCPS gives priority to home flat buyers that are
(a) within 4 km of an HDB flat which your parents/married child physically occupy; or
(b) within 4 km of a private property owned by your parents/ married child or their immediate family member, where they physically occupy.
But if parents, married children, etc. own private property within four kilometres of a central area flat, there's a real chance said property is a high-end condo, or even a landed home. 
This could intensify existing socioeconomic advantages.
Reducing the quota for MCPS doesn't guarantee this won't happen; but it could limit the number of times it does.
The first PLH flats will be available in the November 2021 BTO launch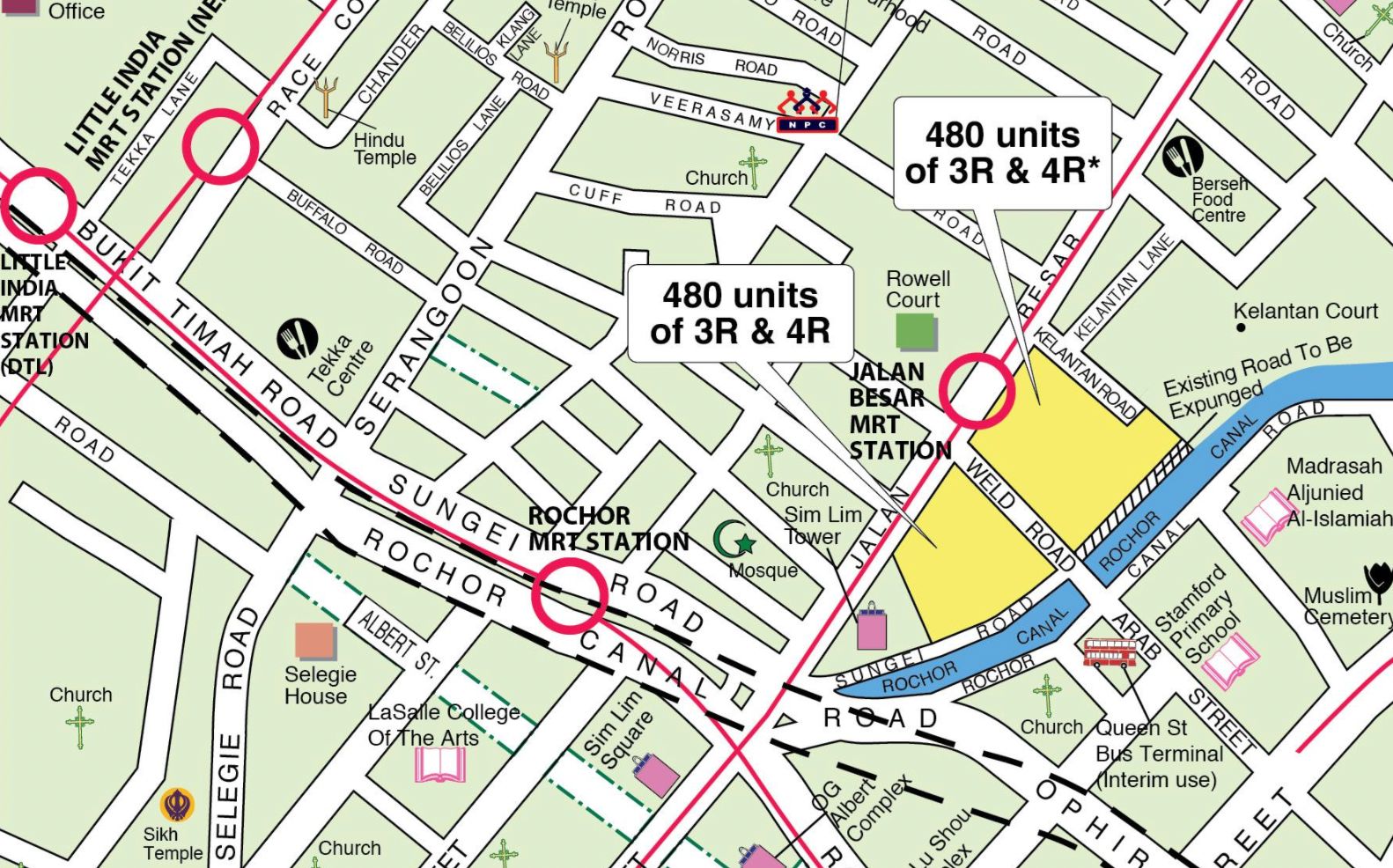 The launch site is alongside Kelantan Road and Weld Road, and is sitting right on top of the Jalan Besar MRT station. We understand this will be a mixed-use development.
There will be 960 units of 3 and 4-room flats, as well as 40 units set aside as rental flats (2-room units). Prices, SR percentages, and other details have yet to be announced; but we will know more once the launch comes about.
For now, we've taken a look at how HDB resale prices have moved, in flats close to the launch site: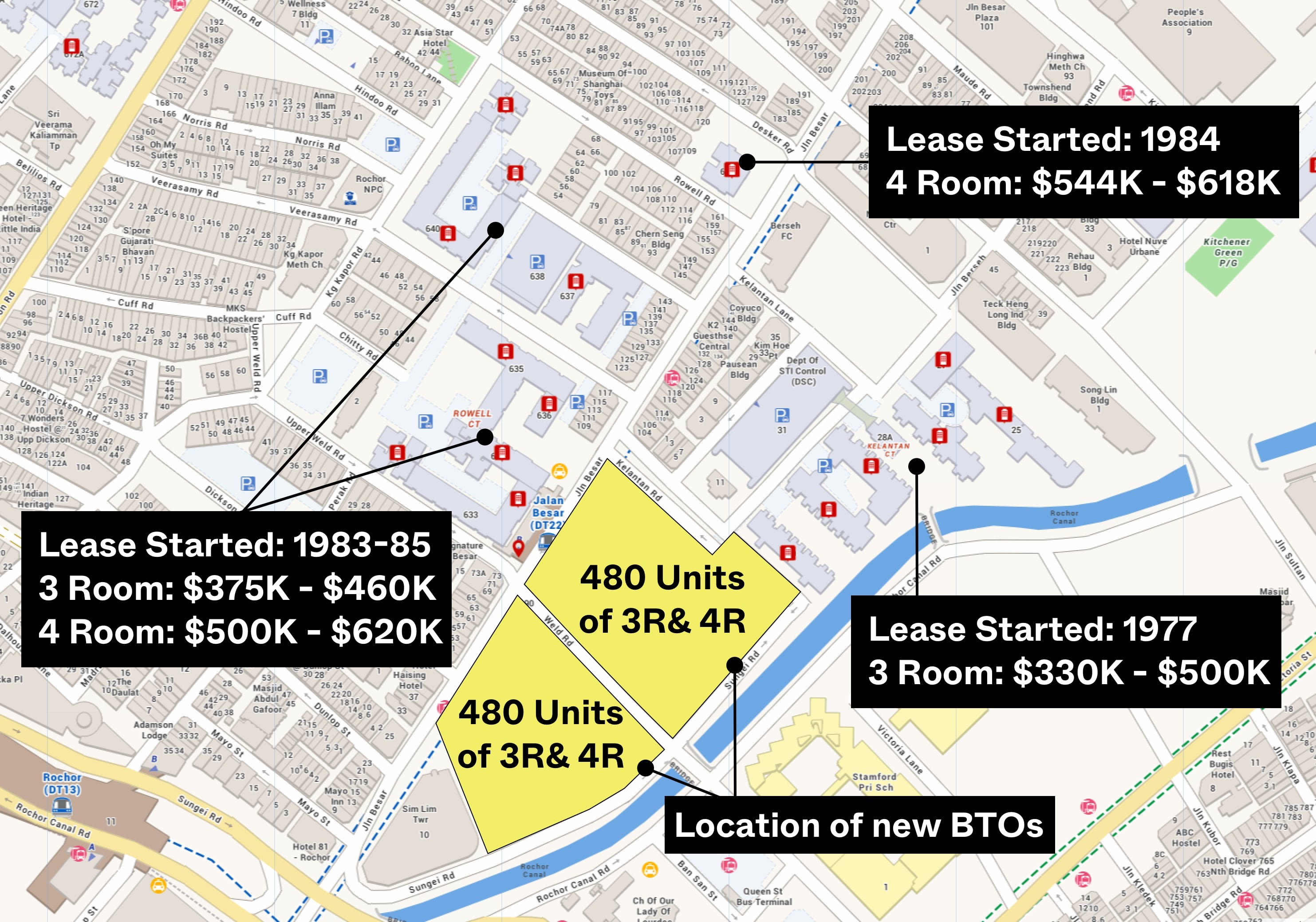 Do note, however, that these price movements are without PLH model restrictions. Appreciation of homes under the PLH model may be slower due to the different rules, and also given the newness of the units.
As an aside, HDB has clarified that there will be no retroactive application of PLH model rules, on flats already in prime areas. Existing resale flats in prime areas will not suddenly have 10-year MOPs or income ceilings, so current flat owners there can relax.
Does this level the playing field, for those who land a central area flat?
It's too early to say for now. Our immediate impression is that, in the short term, the restrictions will cause flats on the edge of prime areas to see gains.
For example, consider if the prime area is across the road from your block: your flat would have the same general location, but isn't subject to a 10-year MOP, income ceiling, SR, etc!
Flats on the edge of the prime areas thus become attractive alternatives.
Besides this, we feel there's now a new risk, for first-time buyers of PLH flats: with measures being so tight, future demand could be weaker than expected. This could leave the first batch of buyers with flats that, despite having a strong location, see worse-than-expected demand.
The 10-year wait (around 15/16 years with construction time) may not end up being worth it.
The last point to note is the impact that this could play out on singles. As the new ruling means that singles cannot buy these prime region resale HDB flats in the future, there could be increased demand for the existing prime HDB flats.
That said, we still feel the PLH model is well-targeted: it does a very good job of mitigating the windfall effect, without inflicting too many drawbacks on genuine home buyers.
For an update on the PLH pilot site when it's available, follow us on Stacked. We'll also keep you apprised of the situation, as it develops.