9 Cost-Cutting Ways To Keep Renovation Costs Lower For Resale Homes In 2021
Decor Advice
9 Cost-Cutting Ways To Keep Renovation Costs Lower For Resale Homes In 2021
WRITTEN BY Ryan J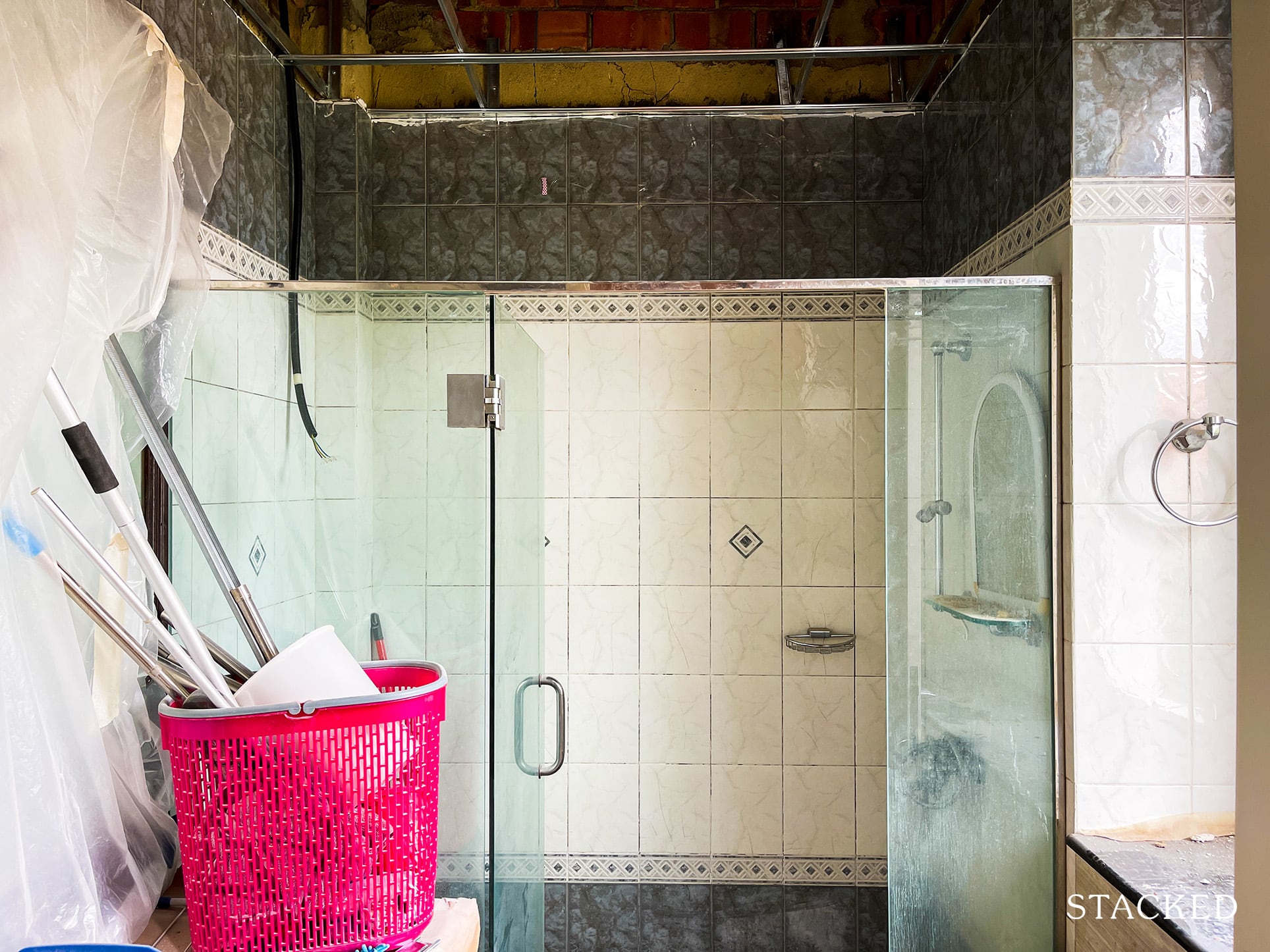 9
min read
In the current Covid-19 environment, buyers are opting for resale units in a bid to be able to move into their homes more quickly. While this removes the risk of construction delays, there's still the issue of renovations. The same labour and supply shortages that affect builders affect contractors too – and the cost of renovating resale homes is climbing. Here's how you can try to keep the costs manageable:
What's happening with renovation costs during Covid-19?
On average, renovation costs during this period are around 10 to 20 per cent higher. The main cause is the shortage of labour: many subcontractors, ranging from carpenters to electricians, are not local (Malaysians make up the majority). With Covid-19 still raging, the choice is often to delay renovations for long periods or use more expensive local labour.
The same extends to materials, ranging from countertop materials to floor tiles. Many of the manufacturers have shut factories or suspended operations, due to pandemic issues; this has forced contractors to switch suppliers and brings higher costs.
Contractors we spoke to have also warned that the market could adjust to the higher prices. Once a certain benchmark is set for carpentry or electrical work, for example, it's rare for the price to come down again. As such, the higher prices may not be temporary and could persist even after Covid. Nevertheless, prices are always based on demand and supply, and even if Covid-19 does subside, the backlog of demand could still take some time to clear up.
Here's what you can do to help:
Change materials
Refurbish or DIY
Reduce built-in furniture
Check if the contractor has in-house experts 
Contractors are sometimes cheaper than Interior Designers 
Try for green loans 
Use the renovation loan before other loan types
Compare renovation loans to get cheaper rates
Try not to use loans at all
1. Change materials
Material costs are naturally one of the biggest expenses in any home renovation project. Lumber, steel, and copper have seen price increases because of numerous reasons (labour shortages, delayed shipping, etc) and so if you are on a stricter budget it will make sense to look to switch out to some more affordable material alternatives.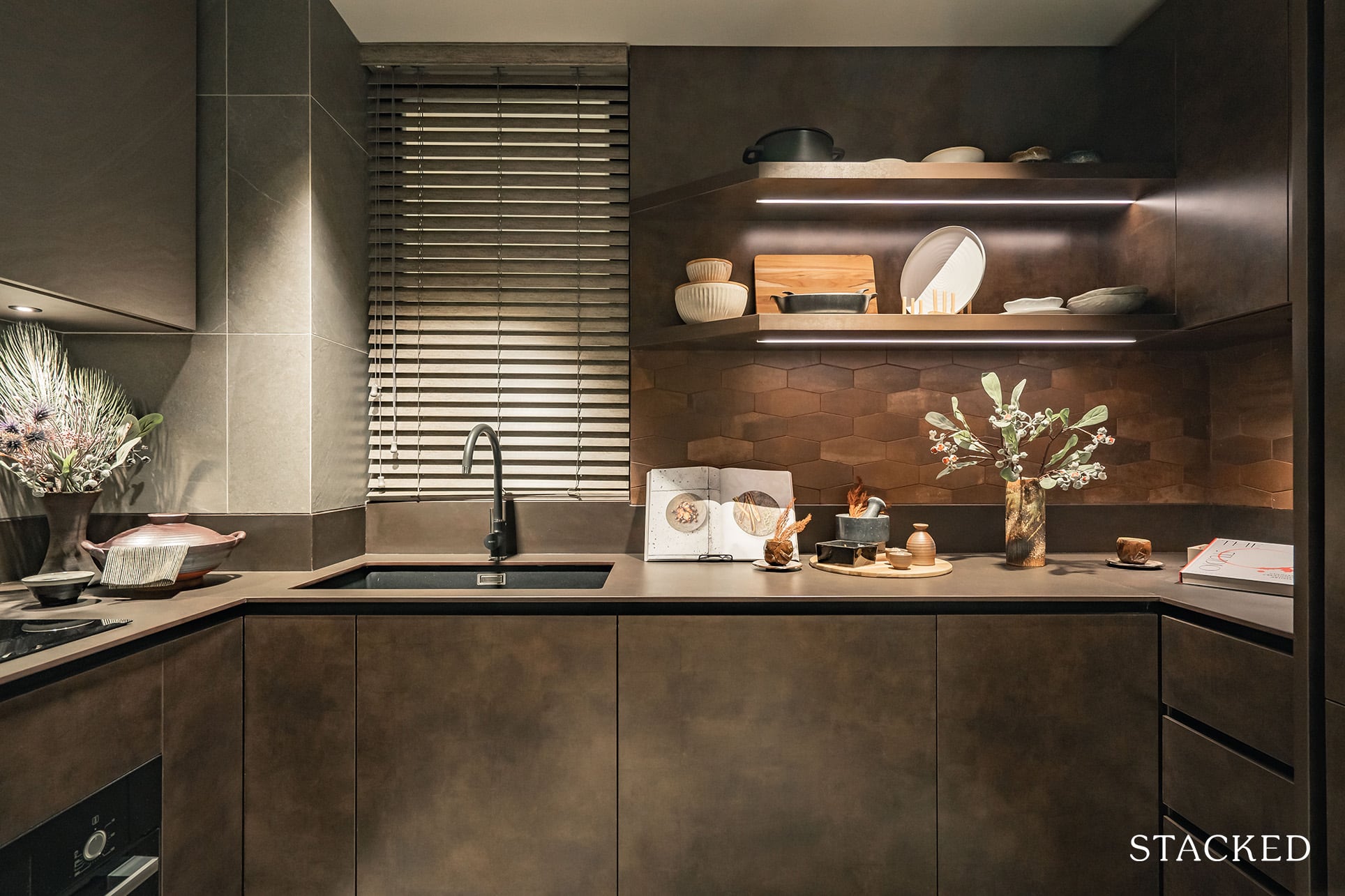 For example, you could look at an engineered stone countertop instead of a natural material such as granite, or a laminate for flooring instead of something more expensive like hardwood. Of course, depending on your budget you'd want to be selective about which materials you do change up. So if you do cook a lot, and want a statement piece in the kitchen, it could still make sense to keep the granite (it's one of the hardest materials and heat-resistant) and save on the bedroom flooring instead.
Another way to think about it is to focus on big impact changes – in other words, the visual ones that usually capture the attention first. For example, the feature wall in the living room would be one to splurge on, while the bathroom may be one to retain most of its previous look.
Ultimately do keep in mind that while saving on costs is important, it's also just as crucial to think long-term and invest in materials that can save you further maintenance headaches later on.
2. Refurbish or DIY
Sometimes buying a resale home can come with leftover furniture that the previous homeowner or tenant might have left behind. Instead of getting rid of it (disposing of bulky furniture may be more expensive than you think) because the colours or condition looks too shabby, you can actually think about refurbishing it.
For one, there are furniture refurbishing services in Singapore – this includes stuff like sanding or polishing. Or, if you are a more hands-on person and up to the task, you can even look at trying to refurbish some pieces on your own! We'd do a separate comprehensive guide on this, but there are two very simple fixes that almost anyone can attempt on a creative weekend – sanding (with low and high-grit sandpaper) or a fresh coat of paint!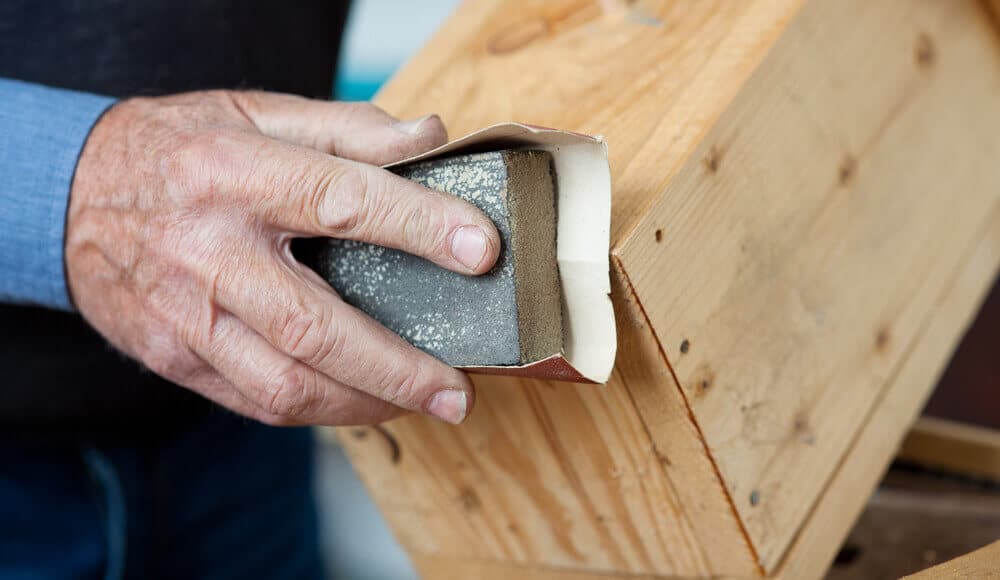 Other interesting ideas include:
sticker wrapping your existing cabinetry in the kitchen, living, bathroom and bedroom which could save costs on hacking or fabrication of new cabinetry
doing a tile overlay for the bathroom so you can save on hacking or redoing the waterproofing
look at a pebble/flake wash spray for bathrooms so there's no need for hacking or redoing the waterproofing
You could also look at creating your own DIY furniture (we've done one on transforming existing Ikea furniture). There's a load of aftermarket options out there for Ikea furniture, where you can change various items like the pegs, cabinet panels, and knobs and handles.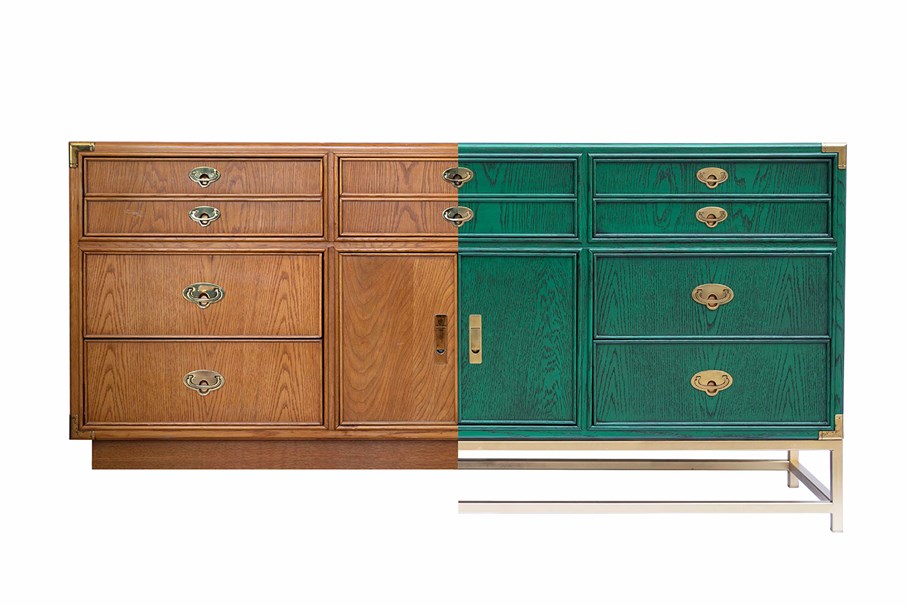 If you are looking for further inspiration, Nadirah and Izwan have done a great job with certain DIY projects in their home:
3. Reduce built-in furniture
It's an open secret, but built-in cabinetry is usually one of the highest costs when it comes to any renovation job. It's obvious when it comes to the benefits – it can be customised exactly to your needs, especially for homes with weird and awkward layouts that require more of a custom approach.
This is especially so with storage areas as a few built-ins here and there will allow you to get extra useful space that you might not otherwise have utilised. Some examples include a bench seat, a living/bedroom platform, or a cabinet under the stairs.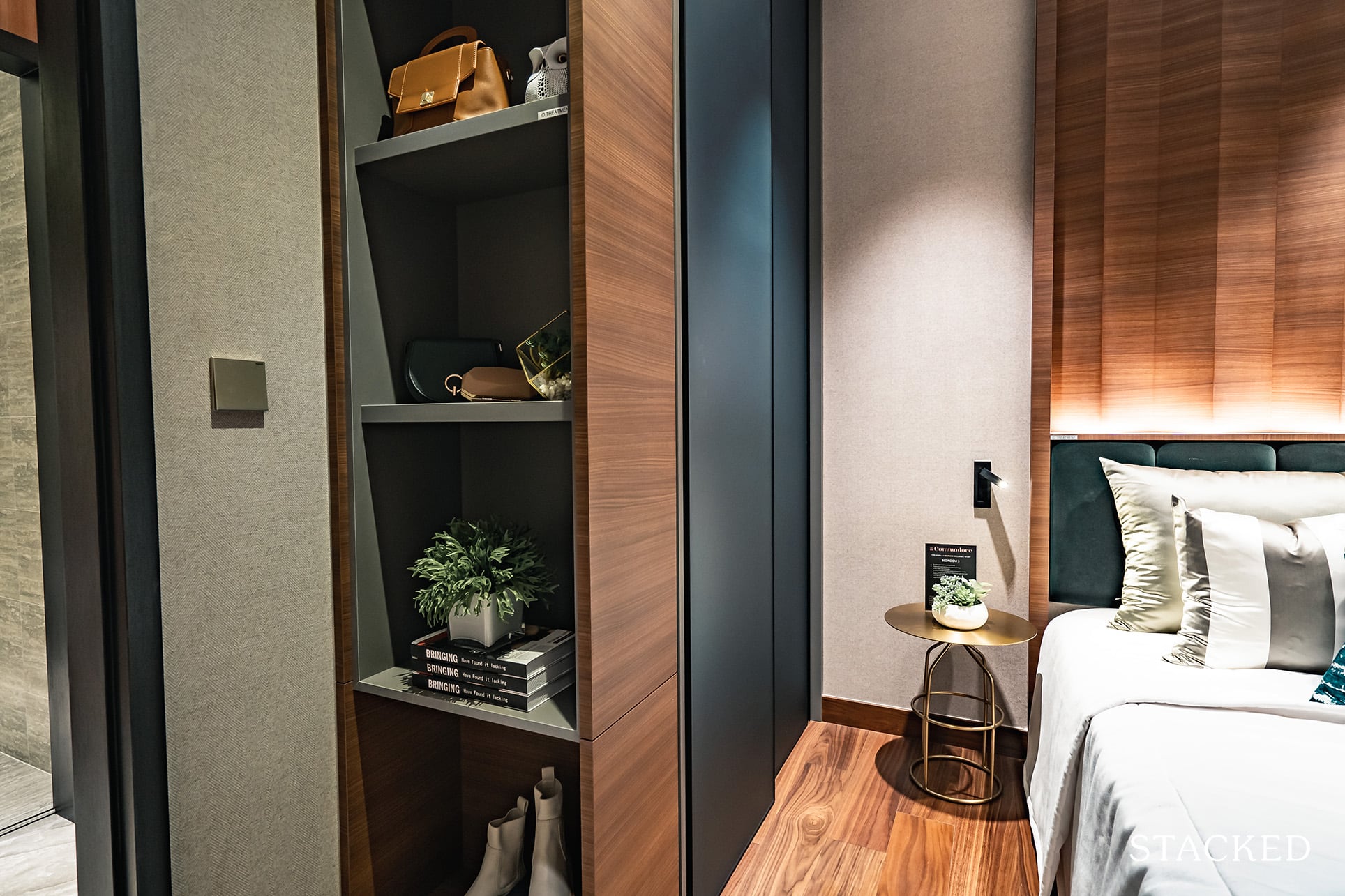 But as with anything that is made-to-order, it will cost more (similar to an off-the-rack suit compared to a bespoke tailored suit). So depending on your budget, you can opt for built-in furniture for areas that really need it, and loose furniture for most other areas. You can always swap out the loose furniture in the future when your budget frees up for a more customised look, and especially if you aren't intending on staying for very long anyway.
Besides the cost, loose furniture also gives you a certain degree of flexibility. If after a few years you are tired of the look, it can be changed up. Alternatively, moving the pieces around the living room could give you a refreshed look too. Likewise, you can get bigger storage furniture pieces should your needs expand through the years (unlike built-in furniture).
Last but not least, do also remember that built-in furniture has a sort of permanency to it. So while it may look modern today, that same look may look dated in the future – and when it comes to selling your house it could be more of a detriment than anything. Loose furniture will not have that issue obviously – just dispose of it and do a new staging if necessary!
Read this next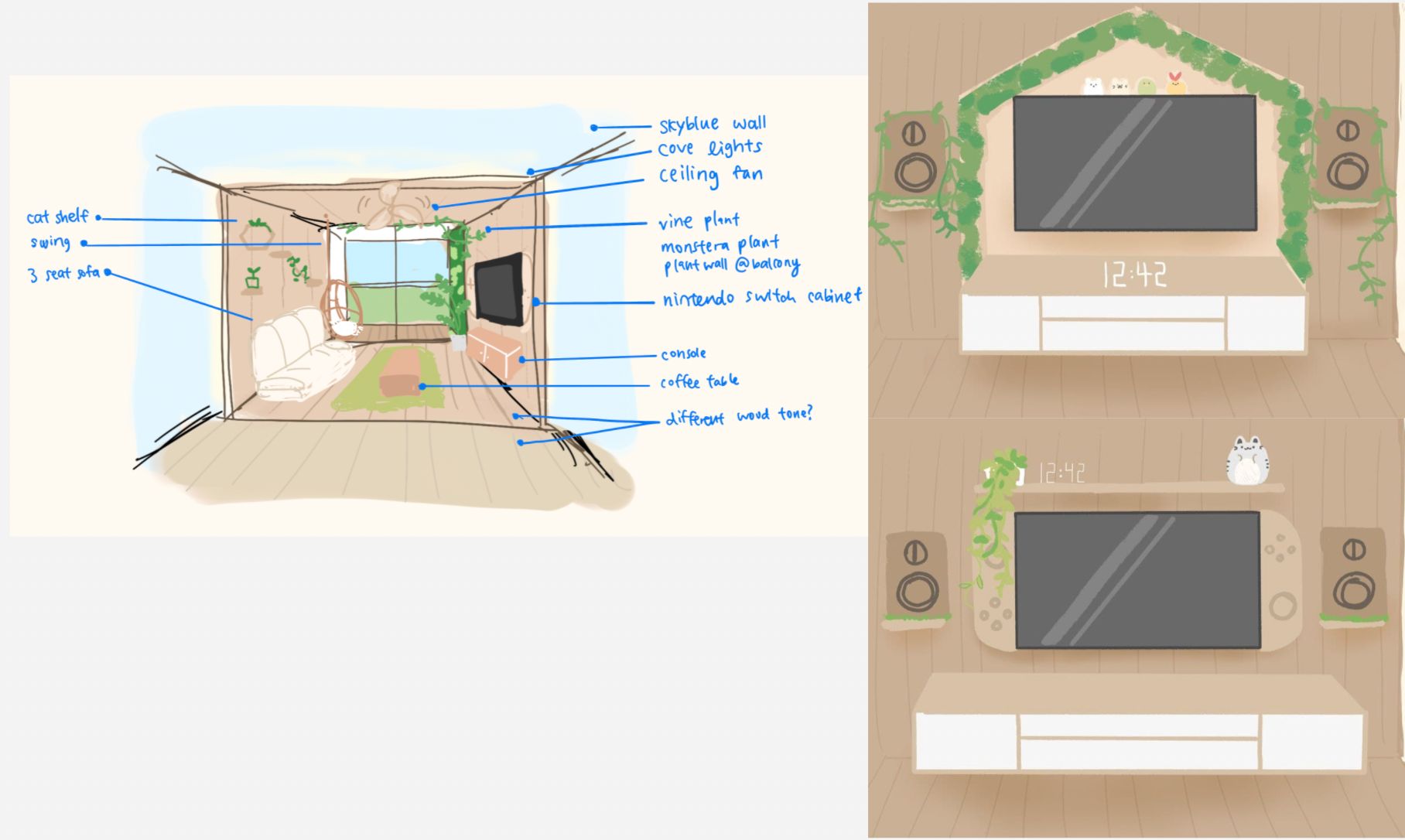 4. Check if the contractor has in-house experts
Not all contractors or Interior Design firms rely on subcontractors. Some firms have their own carpenters, electricians, and other professionals on payroll. These firms may be less affected by labour shortages.
Likewise, some have their own workshops in Singapore, churning out items from custom furniture to floorboards. They may be less reliant on having to import materials and may be able to maintain some prices (or at the very least, have a more firm timeline for you). Remember, even if prices are high on the construction side, an earlier move-in date could save you some money if you are renting a home as a stop-gap solution.
However, this is not a guarantee. It's possible that, even if they're unaffected, a contractor or designer will raise prices anyway (as everyone is doing it).
It also tends to be the more established firms that have such in-house staff and facilities; so even if they didn't raise prices, their existing price may be higher than average anyway.
Nonetheless, it doesn't hurt to find out!
5. Contractors are sometimes cheaper than Interior Designers
In theory, Interior Designers should charge more. This is because the designer is supposed to come up with the plans, whereas the contractor only handles execution. All the 3D projections, sketches, suggestions on fittings and furnishings, etc. are the work of an Interior Designer, and this adds to the cost.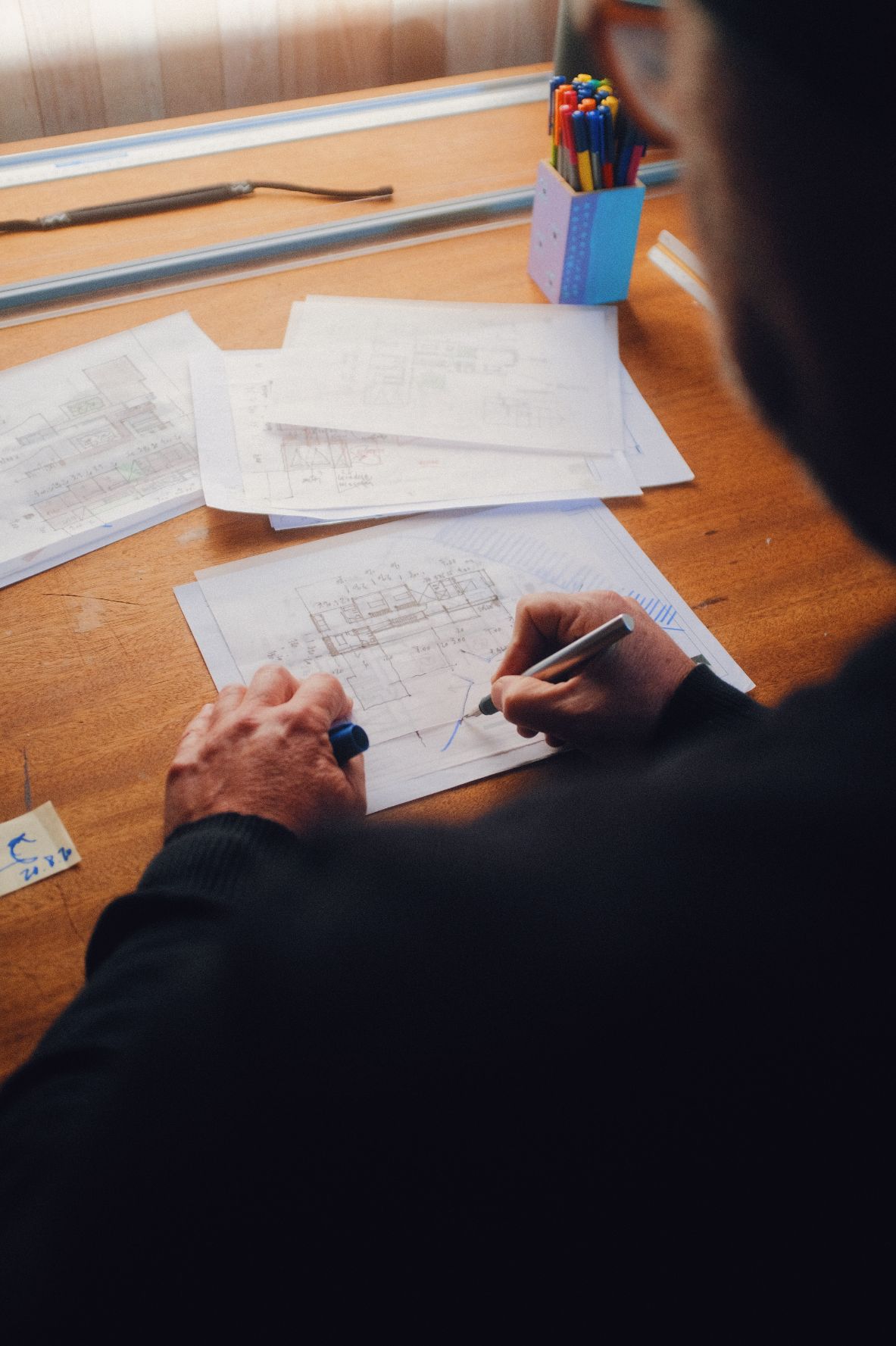 As such, you might be able to lower costs by going straight to the contractor, and explaining what you need. However, this requires you to have a detailed idea of what you want, as it's not the contractor's job to conceptualise.
Based on conversations with designers and contractors alike, the general consensus is that established Interior Design firms can be as much as 18 to 25 per cent pricier. That said, we were also warned that there's no guarantee that one is always cheaper than the other.
In actual practice, the two are intertwined. There are, for instance, contractors who also have qualified designers on their team. It's also possible that sometimes, engaging an Interior Design firm can end up cheaper for you (e.g., the Interior Designer is able to come up with a more cost-effective design, than the one you had in mind).
So while you should keep in mind that a contractor is probably cheaper, don't write off design firms completely.
6. Try for green loans
As part of a sustainability push, some banks have started to offer lower interest rates for eco-friendly homes and renovations.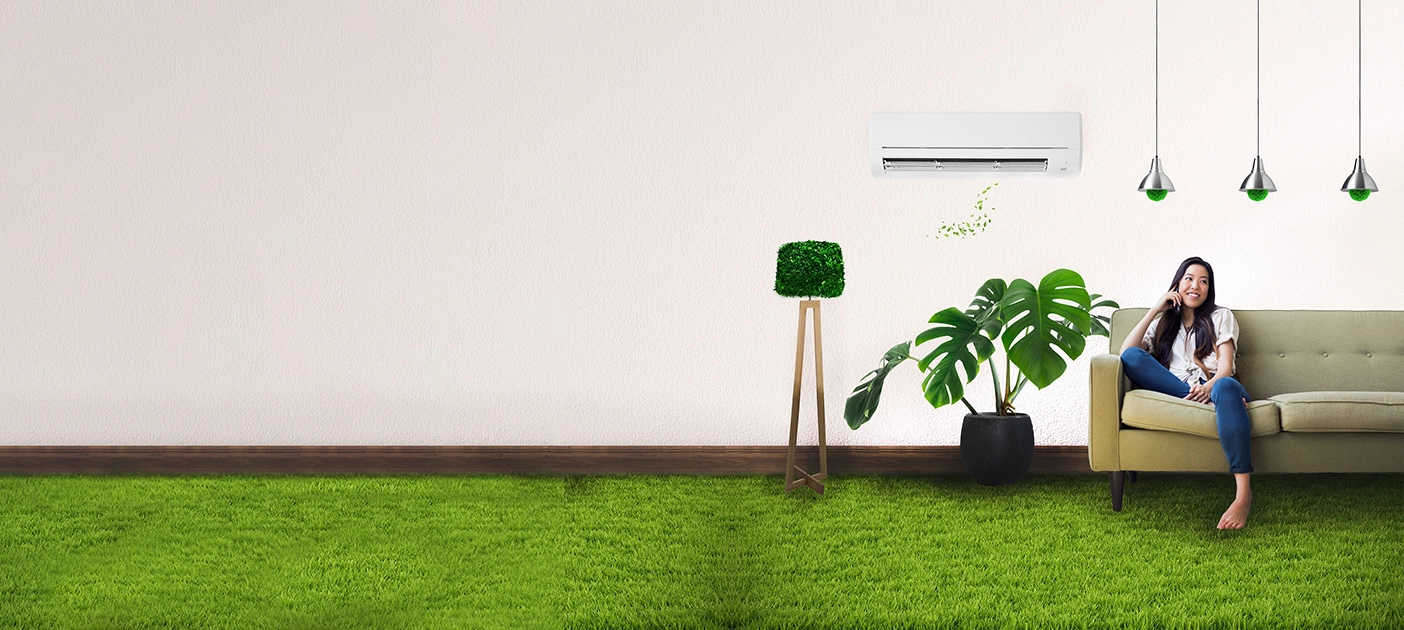 A typical renovation loan in 2021 is around 4.18 per cent per annum. However, green loans can cut this down to as low as 2.68 per cent, based on the bank.
You do have to meet certain criteria, such as using energy-efficient appliances (five ticks on The Energy Label), using LED or another energy-efficient lighting, using low Volatile Organic Compound (VOC) paint, and so forth.
These are common-sense things that most homeowners do anyway, so most green loans represent no real restrictions.
That said, the green loan is currently a bit of a gimmick. Applicants can just tick on "yes" for all during the questionnaire for green loan and they'll grant you the lowered interest without any form of verification.
Incidentally, if you're buying a new launch unit, it's probable that any included appliances are already energy efficient to five ticks. Developers also want to win sustainability awards too.
7. Use the renovation loan before other loan types
If you must use a loan for renovations, never start with a personal loan. Always use the renovation loan first, and then use other loans if you exceed this amount.
The maximum for renovation loans, from all banks, is $30,000 or six months of your income, whichever is lower. So if your renovation costs $50,000 and you use loans, the first $30,000 should come from the renovation loan, and the other $20,000 can be from whatever cheapest options you can find.
This is because renovation loans average 4.18 per cent, whereas personal loans – including personal lines of credit – average six to nine per cent per annum.
If you can though, we suggest not using a loan at all (see point 9).
8. Compare renovation loans to get cheaper rates
On any given month, only one or two banks will have the cheapest renovation loan. Note that not every loan comparison site works with every bank, so you may want to check out multiple sites to really find the lowest.
If you're just getting a home loan now, note that sometimes your lending bank might also give you a cheaper renovation loan. There's no harm in asking for it when you talk to the mortgage banker.
From time to time, some banks offer interest-free renovation loans as a promotion. These can also save you money, provided you're able to repay the renovation loan within the interest-free period. This period is usually six months.
If you can't repay the loan within the interest-free period, it will revert to the normal rate, which is often not the cheapest on the market.
9. Try not to use loans at all
We know this is tough, but if you can, it's really best to save up the renovation money. Even if you can't save up the full amount, try to save around half of what you need.
The interest rate on renovation loans ultimately eats into your returns and adds to recurring costs. It's ironic how home buyers are often picky about an extra 0.3 per cent on their home loan interest rate, but then undo all those savings by taking on a renovation loan at over four per cent.
If you find you can't cover the full cost of renovation at one go, remember it's possible to renovate in parts.
For example, you can leave off renovations in the living room, and just focus on renovating the bathrooms and bedrooms first. If this would mitigate the need to use credit, the savings are almost always worth it.
(We won't say you should wait till after Covid for a lower price, however, as we're not certain the price will adjust downward again – pandemic or not).
Finally, do remember you can ask for basic maintenance works as a condition of purchase
For example, if the doors are all worn and sagging, you might try to negotiate that – as a condition of purchase – you want the seller to replace these. This can work some of the future renovation costs into your purchase price, thus saving added expense.
This sort of negotiation is one of the jobs of your realtor, so get one who's up to the task.
You can keep up to date on the renovation situation by following us on Stacked, and checking out our reviews of new and resale condos as well. 
SHARE