8 Best Gifts Under $70 That Hit The Sweet Spot
5
min read
Christmas and New Year are around the corner. With them comes the annual challenge of picking a gift that won't be received with a warm smile, and then quickly re-wrapped and sent to the boss or colleague the receiver half-despises. This year though, you have an edge: We've finally launched The Stacked Store, and boy do we have some year-end gifts that will communicate practicality, sincerity, and hopefully, a certain degree of uniqueness for your friends or loved ones. 
Here you go:
BAGGU Hand Towel Set
Ideally, with everyone more conscious of washing and keeping their hands clean, you probably want an extra set of hand towels (or five) in the house. 
This hand towel set from Baggu is made of 100% cotton terry cloth, which makes it soft to the touch and very absorbent. Perfect for those with sensitive skin, or for doubling up as spilt-drink solutions at reunion dinners. While you only have two design choices, either of them would make a great addition to most bathroom and kitchen styles. Plus, no one would dare assume your bathroom is anything but clean when even your hand towels are designer-made.
Pass It On Amazon Candle
Before Jeff Bezos revolutionised the modern sweatshop, most of us associated "Amazon" with the South American rainforest. That's what this candle from Pass It On is all about. These candle casings are made from 100% recyclable materials, so these are a great gift for the environmentally conscious The scent is a sort of fresh and fruity atmosphere, like you've been transported to a place filled with lush greenery, rare cancer-curing flowers, and gigantic killer anacondas. 
Poketo Bamboo Coasters
Bamboo coasters have been gaining popularity these days because of their eco-friendliness. While these are a dime a dozen, they all have the same sickly-brown colour tone. And who wants coasters that look like they went through the bowels of a panda with the runs? Hell no. You want vibrant but still eco-friendly bamboo. As such, I highly recommend these bamboo coasters from Poketo. There are three designs to choose from, and each one of them is practically a work of modern art.
Produced from bamboo fibre material, these Poketo Bamboo Coasters come in a set of four and are non-toxic and dishwasher safe. It also comes in its own gift packaging, so there's no need for you to worry about wrapping or boxing it up. Use them to liven up your drink presentations, brighten up your kitchen, or turn them into NFTs and wash trade them.
Urban Nature Culture Plate Recycled Glass Front
Admittedly, from afar, I thought this was a close-up of a pickled jalapeno from lunch at first. But it's actually a pretty unique recycled glass plate from Urban Nature Culture (a trendy Amsterdam-based brand). This was hand blown in India, and gives a rustic, organic vibe – it's also environmentally friendlier than the plasticky plate sets in most shops. The plate's organic form and calm colour should go well with homes that emphasise curved lines, and warm colours.
Hawkins New York Lurex Sponges
I never thought I'd end up recommending a gift such as this, but these Lurex Sponges from Hawkins New York are the way to go. The best reason to have these is that the regular green and day-glo yellow sponges are disgusting over time. After a week in the sink, those cheap scrubbers look like something the World Health Organisation should be coming in Hazmat suits to incinerate. 
That won't happen with Lurex sponges though:
Made from a combination of polyurethane and lurex, these sponges are not just about the bright and glittery, but supremely functional as well. Anyone who wants to have their squeaky clean kitchen taken to the next level would appreciate these.
Hawkins New York Simple Cocktail Shaker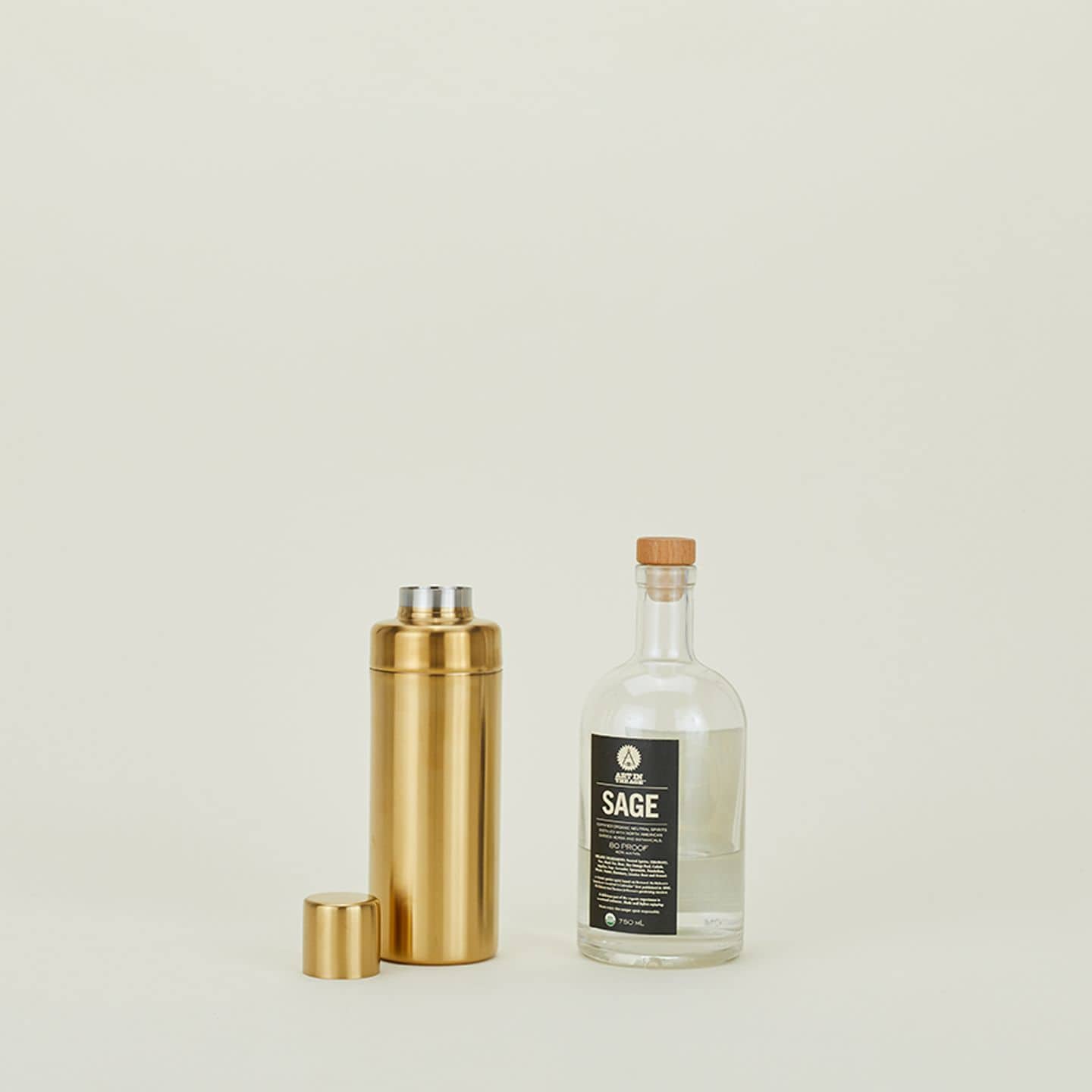 The Simple Cocktail Shaker by Hawkins New York may have a simple design, but that's precisely the kind of elegance that sets it apart. This PVD-coated stainless steel gadget, with its beautiful brass finish, is actually part of a complete Hawkins bar cart.
If your friend or loved one has even the slightest inkling of bartending, this cocktail shaker can certainly help satisfy that itch. Not everyone can mix drinks well, but with this Simple Cocktail Shaker, anyone can look good while trying their hand at mixing drinks.
HKliving Ceramics Tea Mugs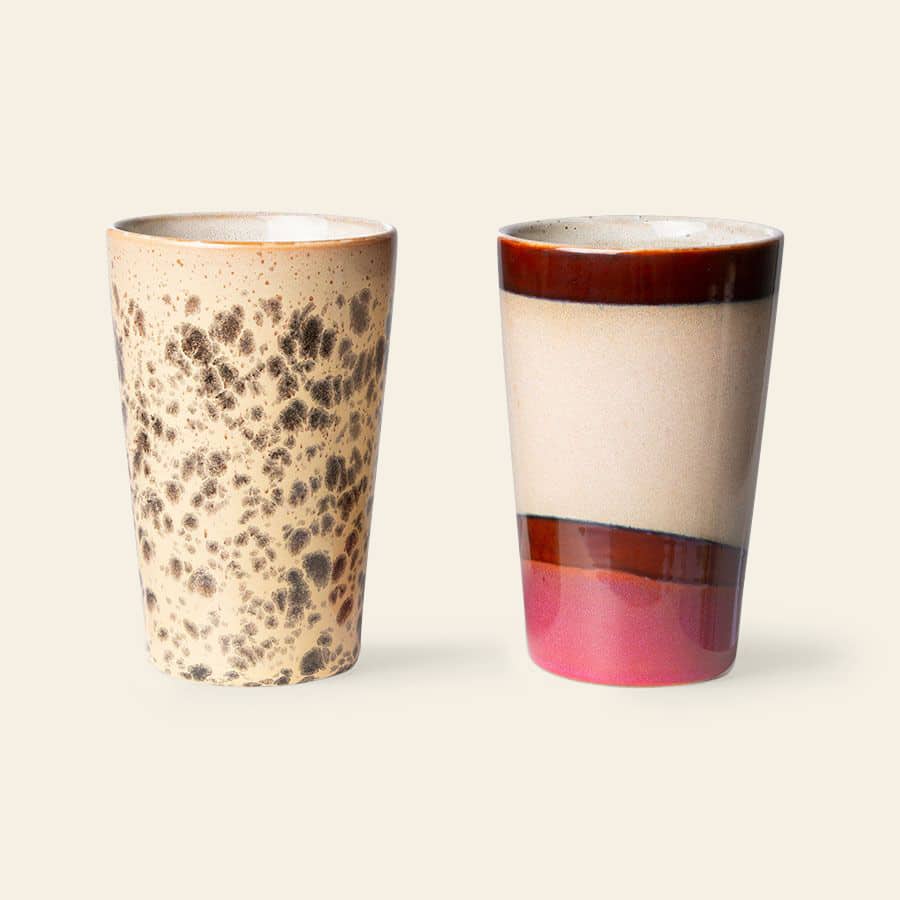 Sick of dull plastic cups or lookalike glasses? These Ceramics Tea Mugs is a good way to break visual monotony at a dining table; and while they weren't meant as pure ornamentation, few collections make a kitchen look so good. Even if the recipient is not into Mid-Century Modern designs, the funky styles and vibrant layers of colours in these tea mugs are a welcome addition to any home – more so if they're into that particular home style. These 70s Ceramics Tea Mugs from HKLiving come in a set of two, both of them with handmade finishes.
HAY Colour Crate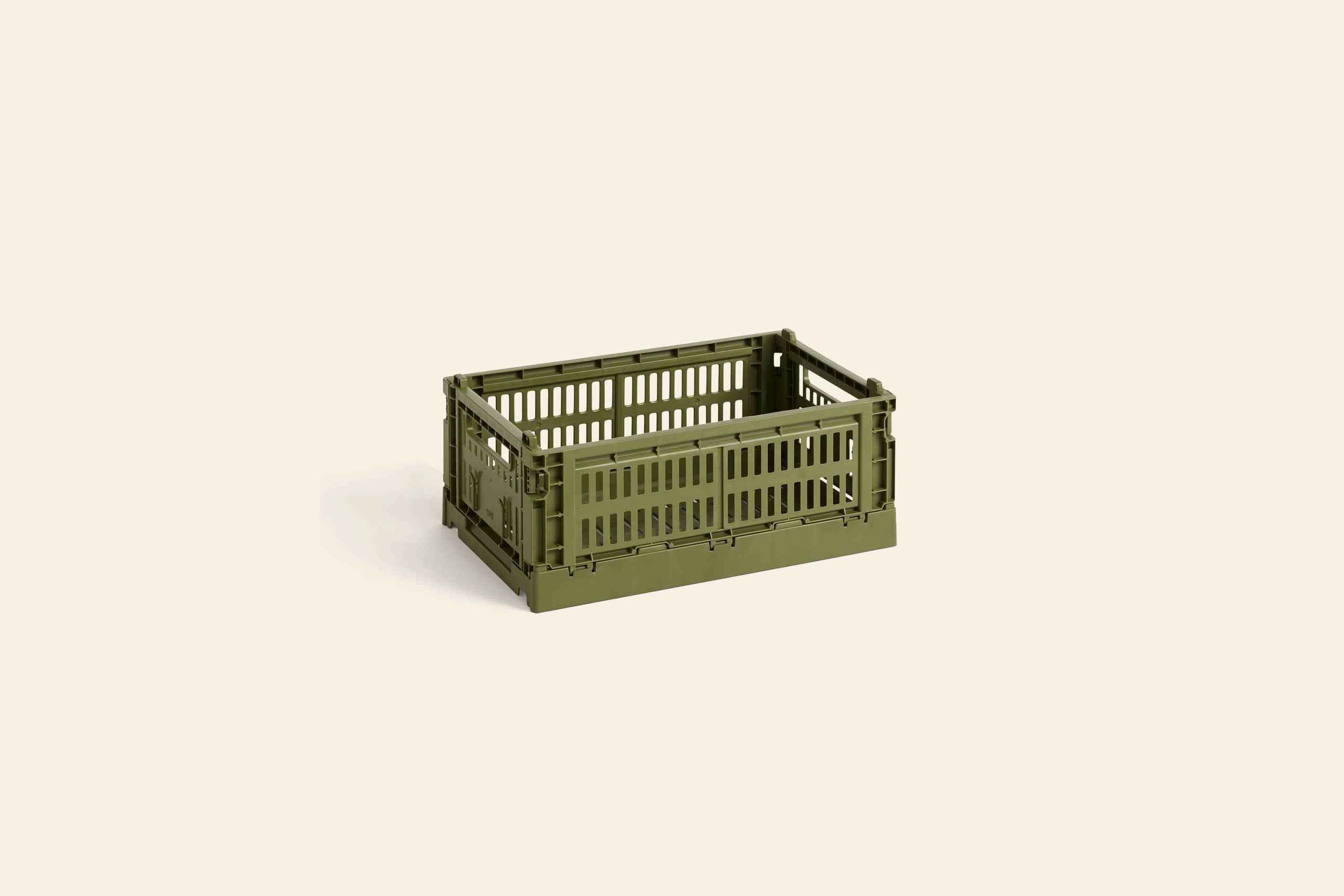 Christmas is nearly here and in a few days from now, there's a non-zero possibility of you screaming in the middle of the night, as you step on a Lego brick or other sharp part of the latest toy. Don't want that? Here's a way to get your children to put their things away:
Made from 100% recycled post-consumer plastic, this Colour Crate from Hay is available in a variety of colour choices, allowing you to mix and match or go uniform. You can even stack these crates neatly or place them on shelves or inside cupboards.
(If you line the base with foam, these will be good for Warhammer figures – Stacked editor). 
SHARE