6 Handy Renovation Hacks To Help You Move In Earlier
6
min read
It's almost as if, by some twisted law of the universe, all renovation efforts will end up taking a month (or two) longer than planned. It's honestly bizarre that the same thing tends to happen whether the renovated property is a gigantic bungalow or a simple 3-room flat that just needs re-flooring. Nonetheless, it's a major pain to home buyers who need to move in – so we've picked out the renovations that are most likely to be done fast and on time:
1. Pick renovation jobs that don't rely on a lot of vital imports
According to interior designers we spoke to, delays can arise from the vendor's supply chain rather than their own workers. This is most prone to happen if there are just two or three distributors for a particular material, and there's no way to find alternatives elsewhere.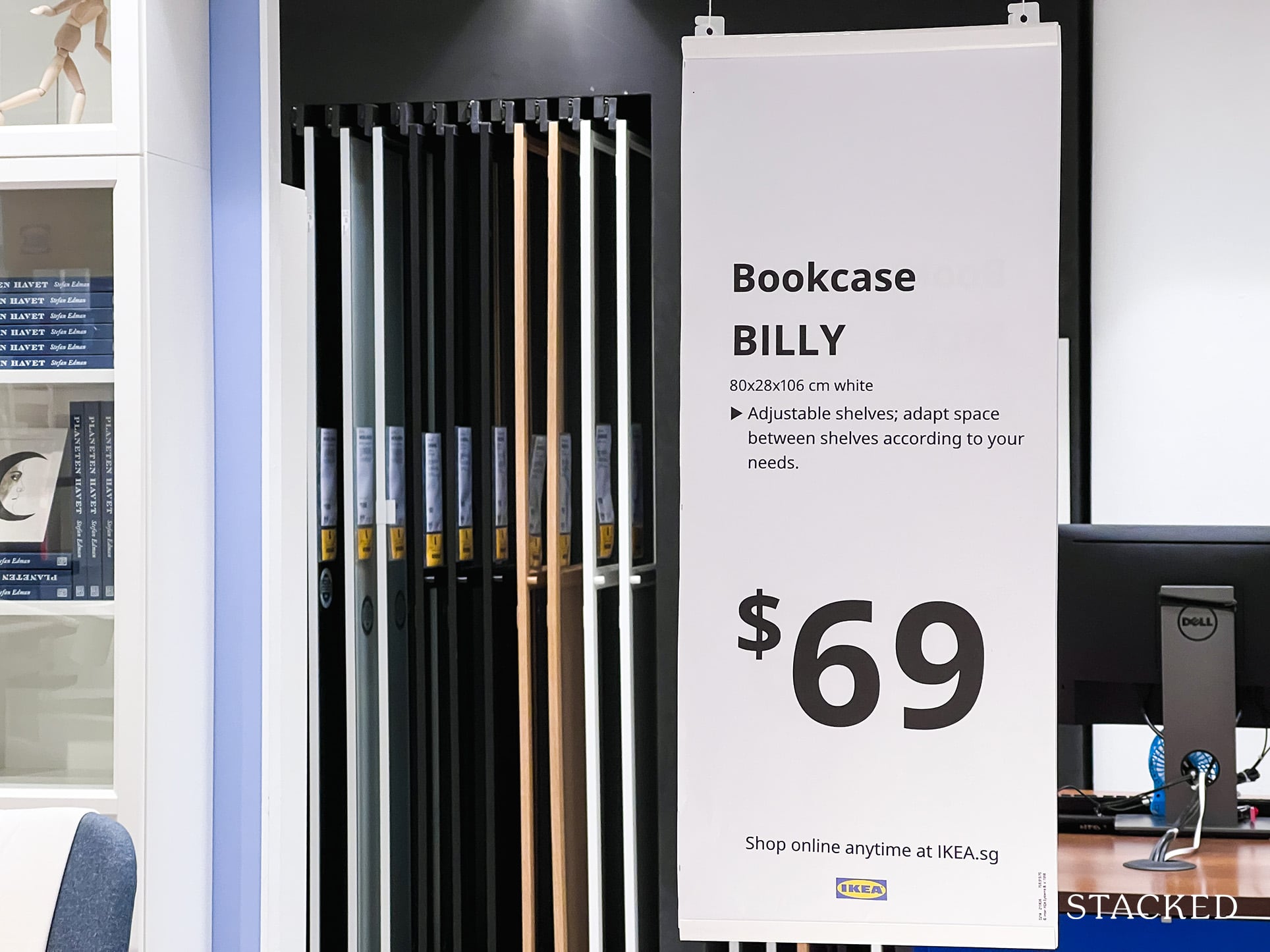 For example, if you pick tiles that are sold by just one distributor in Singapore, and their supply doesn't come in, then work can't be done. Even if your designer can try to find other sources, that process itself is also time-consuming; and there's no guarantee the cost will be the same.
(At any rate, there's usually no backing out if the order has already been placed, and the deposits are paid).
So before you choose any kind of material, ask the designer if it's easily available. Most design firms can recommend locally produced alternatives or alternatives that are commonplace and hence always in stock.
2. Limit the degree of custom work 
We're told that a typically troublesome example of custom work is a false ceiling. One interior designer explained that: "Making a false ceiling is a unique creation, to fit the vision and the specific house. It's not something whereby I can go into a shop and pick from a catalogue. The dimensions, the materials, the installation, everything must be done from start to finish."
Some custom work, such as cabinetry, is to be expected. But there is a difference between custom kitchen cabinets, and having to design an entire walk-in wardrobe for the master bedroom.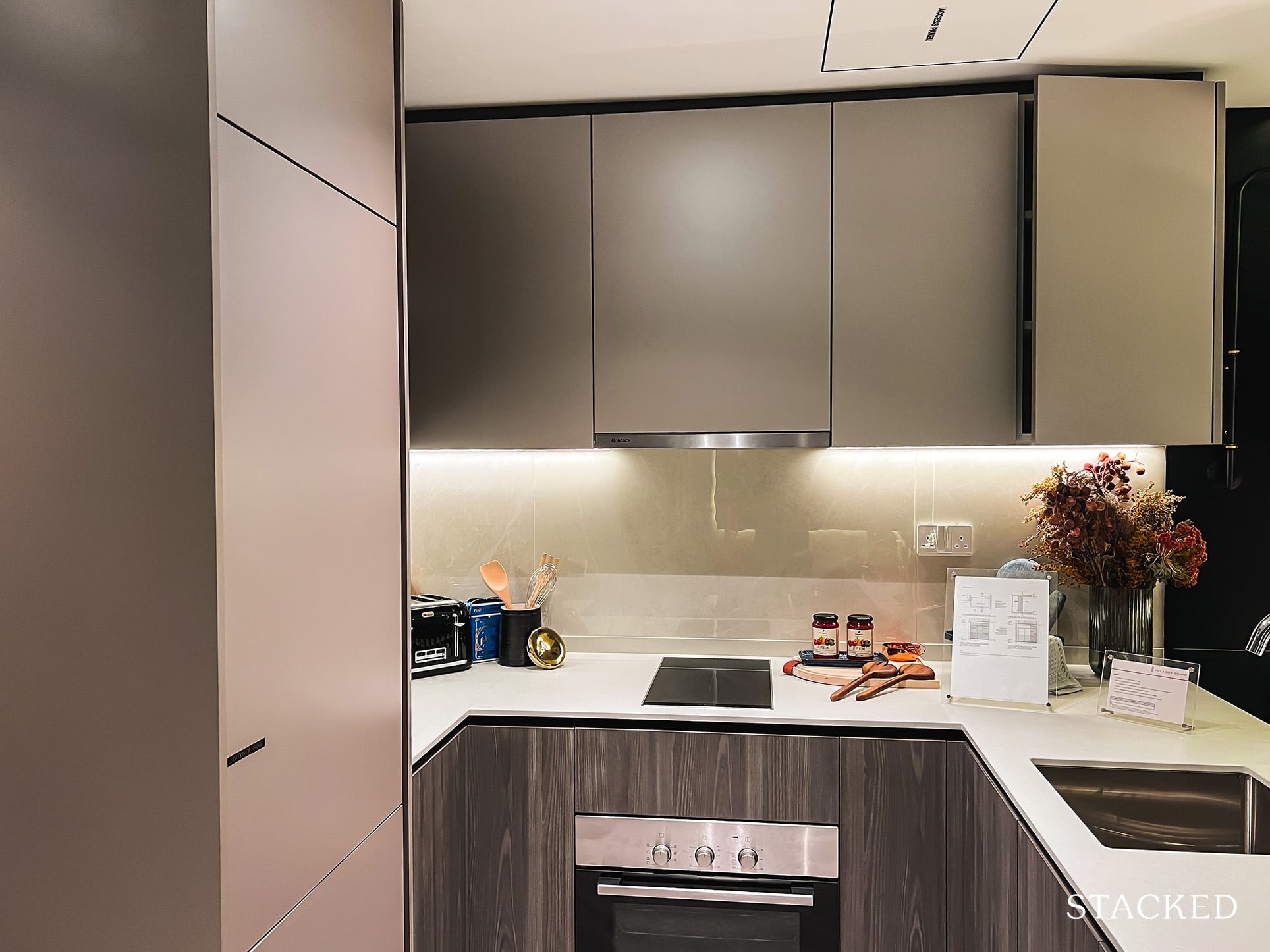 In general, the quickest renovation works to do involves things that are just bought from a shop and directly installed. These are things like vinyl flooring, ready-made shelving, and light fixtures.
(We know the home interior shop you're already thinking of, and the answer is yes: a certain store, which doubles as a meatball restaurant, figured this out years ago. That's why they use a cookie-cutter approach with largely pre-made materials, that can be executed so quickly).
One contractor suggested that, if you need to move in fast, you might consider dropping the more aesthetic elements like feature walls altogether. These non-essentials can be dealt with later, after you've moved in.
3. Be minimal with your flooring
Laying vinyl flooring can be done in a matter of hours, and supply is never an issue (if need be, the designer can just buy another roll on the same day and finish the job). This is in stark contrast to wood, marble, granite, etc. which take longer to lay, and are subject to delays on the distributor's side (see point 1).
Vinyl flooring is also easy to remove later, and does not cost much. So while it may be a bit wasteful, you won't have too many issues switching to a different kind of flooring later. You might want to stick to vinyl for now, and come up with more elaborate designs later.
4. Pick a bathroom design that doesn't involve bathtubs 
Standing showers are glass doors that are easier and quicker to install. They also tend to be cheaper, and safer for older residents. If you do have a bathtub and older family members, keep in mind you also need to install the requisite safety devices like grab bars, non-slip aids in the bathtub, etc.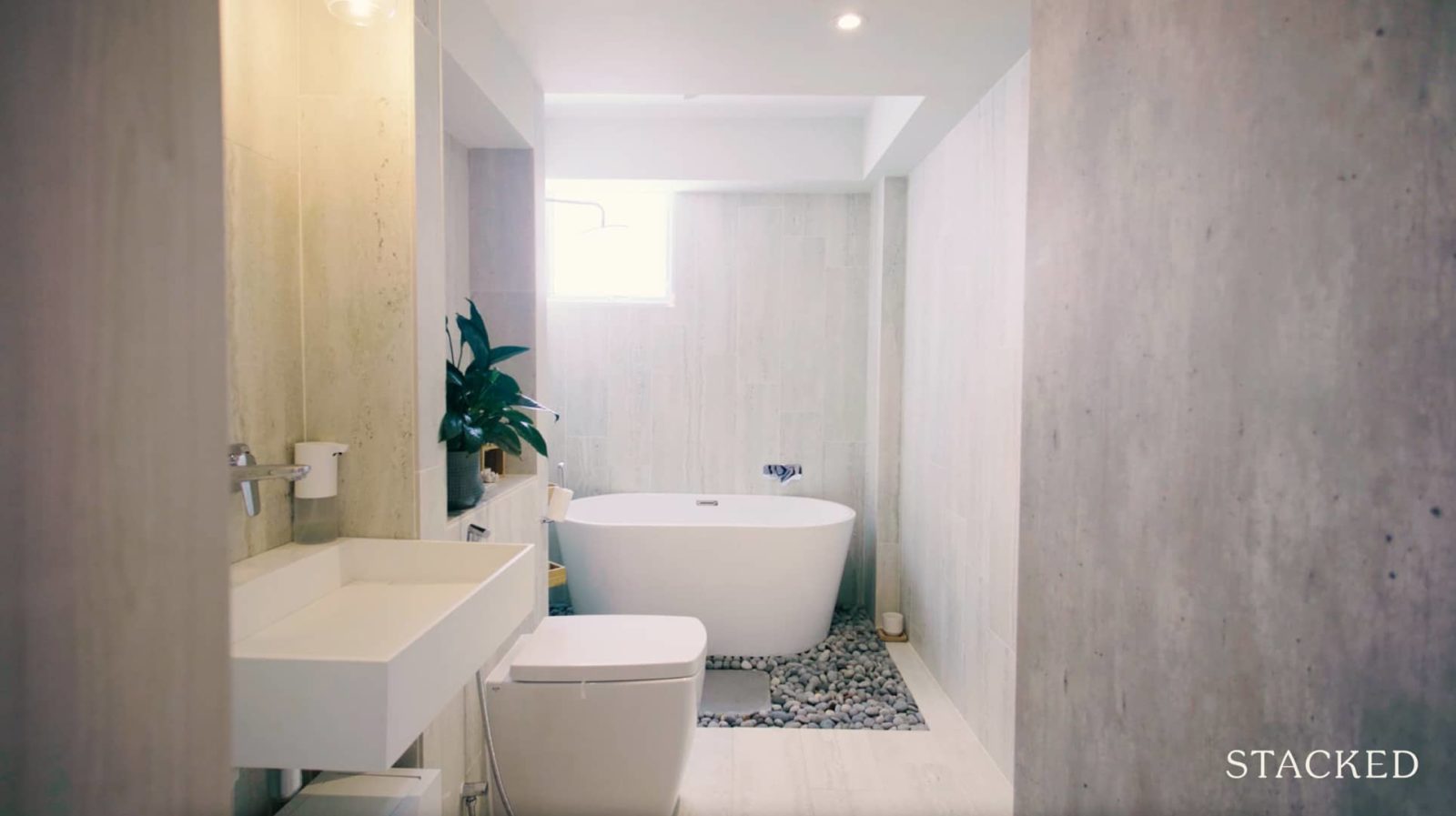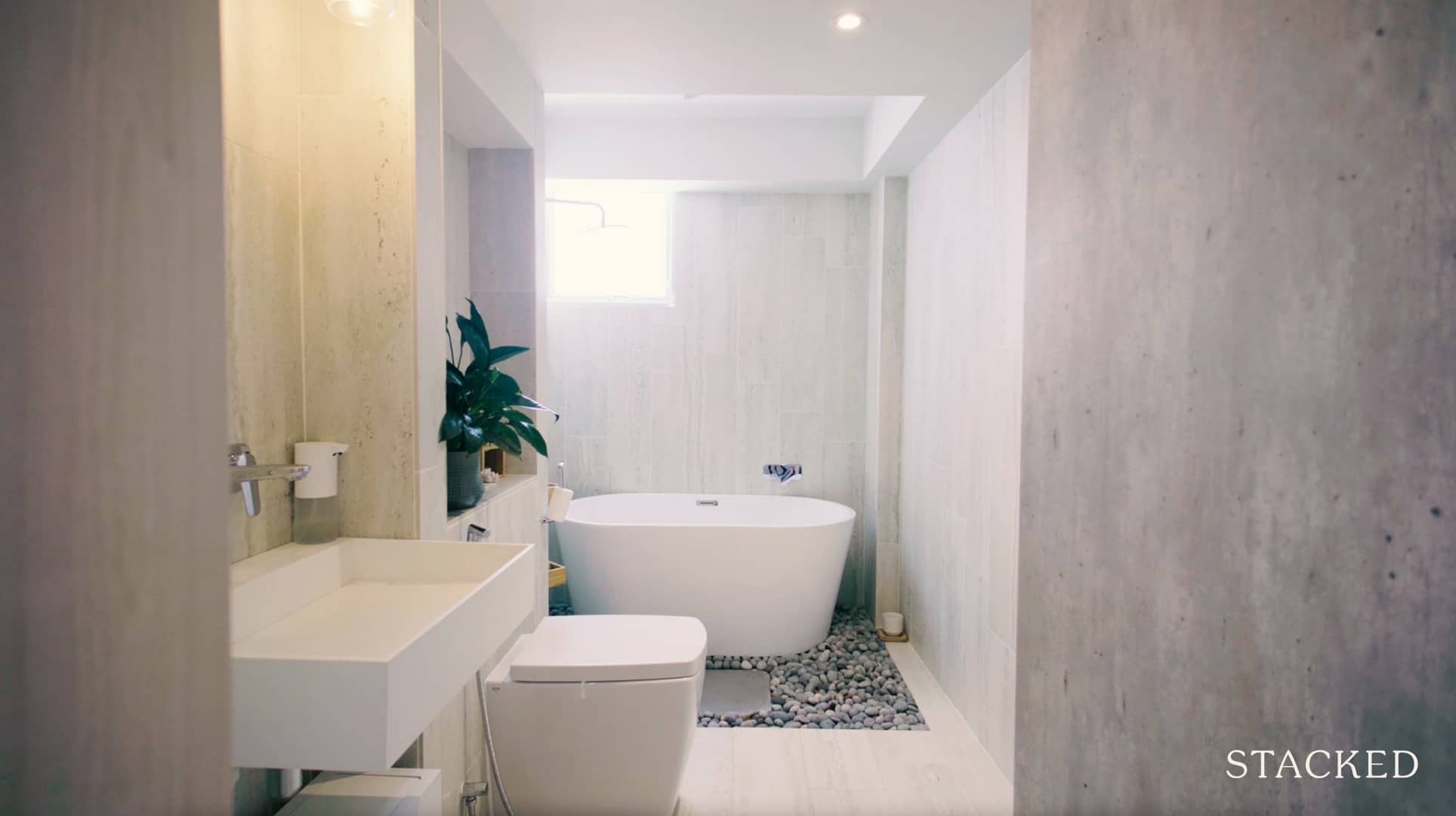 Another advantage to showers is that you just need a small water heater, that can be installed very quickly. For a bathtub, you'll want a much more powerful unit; and that's more cost and time.
5. Use screens and changes in elevation to divide a room, rather than having your designer build partitions 
Consider dividing up your living room space into a dining room, a study, and a TV room. If you use partitions, it may take weeks to plan and build the walls, and move around the power outlets and lighting.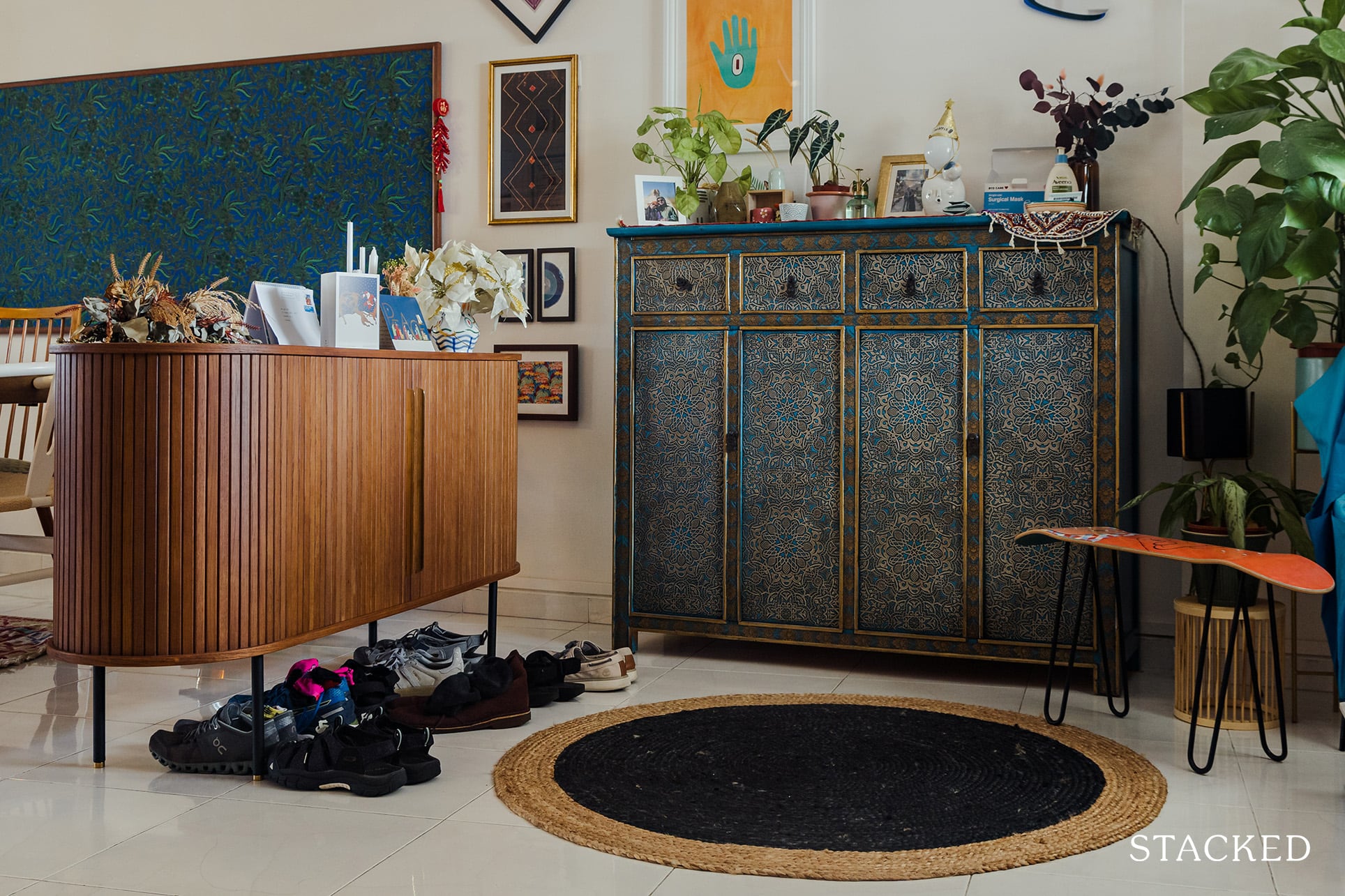 Alternatively, you can just use rugs to demarcate the space, or consoles and sideboards; or use folding Chinese screens as a decoration that also divides the dining room. A glass half-partition can also do the same job, without an entire wall having to be built.
Discard the notion that walls are always needed to break up a space, and see if your designer can come up with more open-concept alternatives. This will shave time off your renovations, while also improving the natural lighting and ventilation.
6. Renovate room-by-room
If you're in a hurry to move in, you don't need to start renovating the entire property in one go. Rather, you can focus on a few key rooms first – such as the toilet, kitchen, or master bedroom.
Renovating a few rooms will be a lot quicker than waiting for your whole unit to be done, and this can be executed in a way where the unit is still liveable. You can worry about other elements, like partitions for the optional study or the living room features, at a later stage.
We have, for example, come across a couple who lived on their property even as it was being renovated: they simply had the bedroom and toilet finished first, and the rest of the renovations were completed during the hours they were away at work.
This also has the added advantage of helping your cash flow. You can stagger the renovations (e.g., doing up the main rooms first, and following up a year later). However, bear in mind that this isn't necessarily cheaper overall; it just means you don't pay it all at once.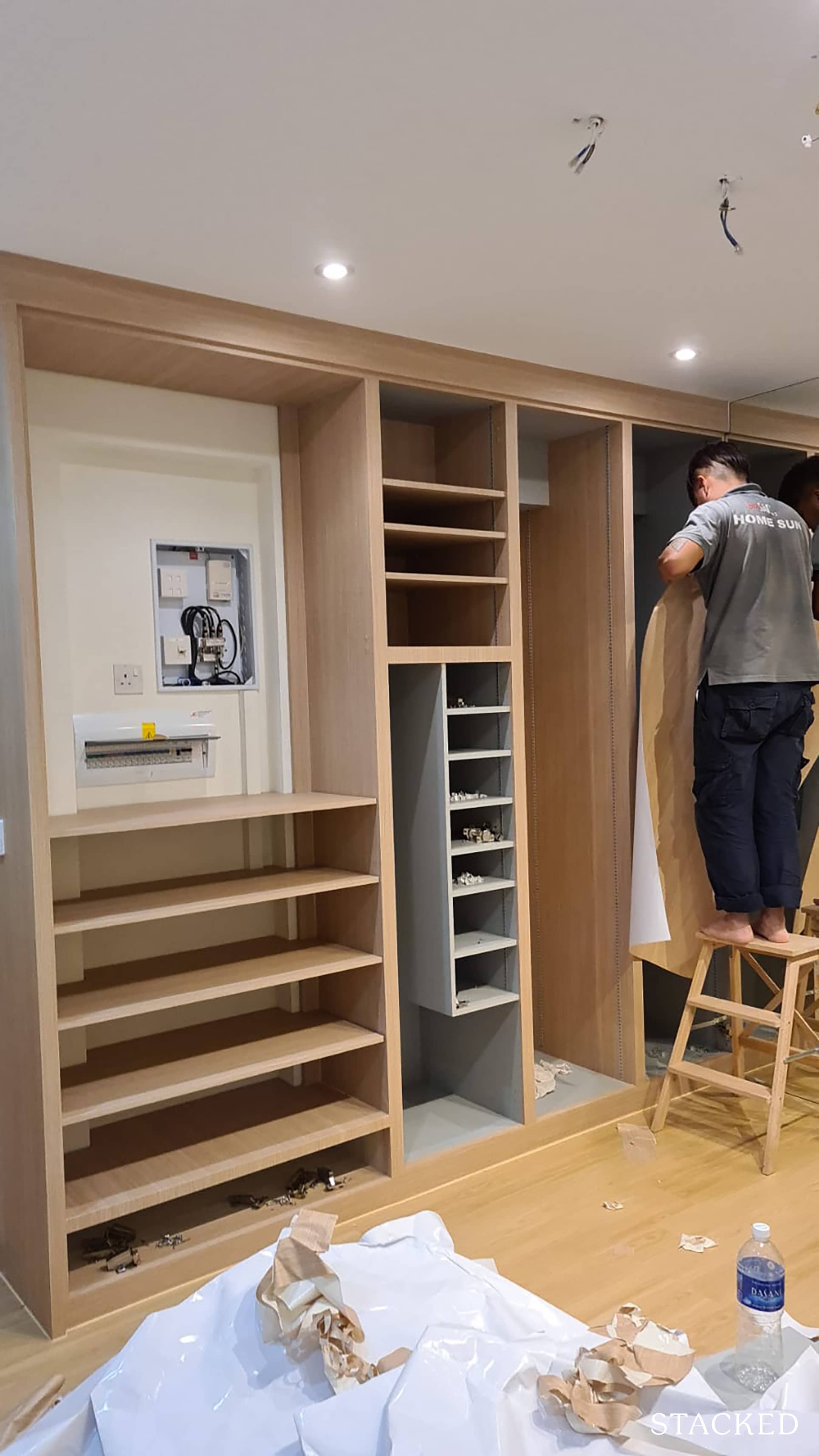 That said, this is quite a tricky job for any contractor to take on. We've heard of cases where a contractor would refuse such jobs, due to the possible issues that may arise from it.
For example, renovating while no one is at home during the day, what if things go missing from the home?
You should also account for the fact that things can also get very messy. There are other issues too like contractors will have to use your home bathroom, or there will be a lot more additional cleaning to do with the dust that comes from each stage of the renovation.
Ultimately, the key to fast renovations is to go for the neat and simple.
In general, focus on your kitchen, bathroom, and your general flooring of the whole house first. The rest of the furnishing and carpentry works for your bedrooms (like the wardrobes, etc) can be done later. This is because works for the bathroom and kitchen are usually messy and quite heavy work, which could potentially involve water-proofing (and more), so these would be the key areas to work on first.
It may not be your dream house that way, but remember you have time to make more changes later. For now, you want to avoid the risk of needing temporary accommodation or being forced to extend your rental.
Reach out to us at Stacked if you need housing help, and check out our in-depth reviews of new and resale projects to view different housing layouts. Some are easier to renovate than others!
SHARE