10 Unique Dinnerware Pieces For Your Next Dinner Party
7
min read
Depending on whether you're an introvert or extrovert, you'd either describe your time home in the last few weeks as a "wonderful experience" or one akin to being "cooped up in a cage". Well, whether you've enjoyed it or not, it's no surprise that many have had a lot more downtime on their hands. And as we've seen from social media, many people have seized that opportunity to make use of that extra time. From living out their baking dreams (as evidenced by flour selling out everywhere) or even starting their own Ngoh Hiang delivery, it's clear that we could possibly move towards a new normal of in-home eating instead of dining out.

So as Singapore starts to open up and hopefully progress towards a complete reopening, we could see people start to entertain friends at home more. After all, with many more delivery options, or even new found cooking skills – dinner parties do sound like a really inviting proposal. If you haven't entertained in years, you might actually want to consider an upgrade to your boring old plates and bowls, or maybe even additional decorative pieces to level up that ambience at home. Here are our top 10 favourite dinnerware products!
1. Oiva Teapot
I don't know about you, but drinking tea is a strangely therapeutic exercise for me. But it's really more than that – it does have many health benefits as well. All that said however, I'm not here to sell you a tea subscription package – it's all about this lovely Oiva Teapot.

This Oiva Teapot is a white stoneware teapot that has a natural wood handle for lifting it to pour. It's minimalist look means that it can go with just about any table setting. It certainly isn't an attention grabbing decorative piece – rather, it will complement and add a level of class.

2. SOCOSY irregular dinner plate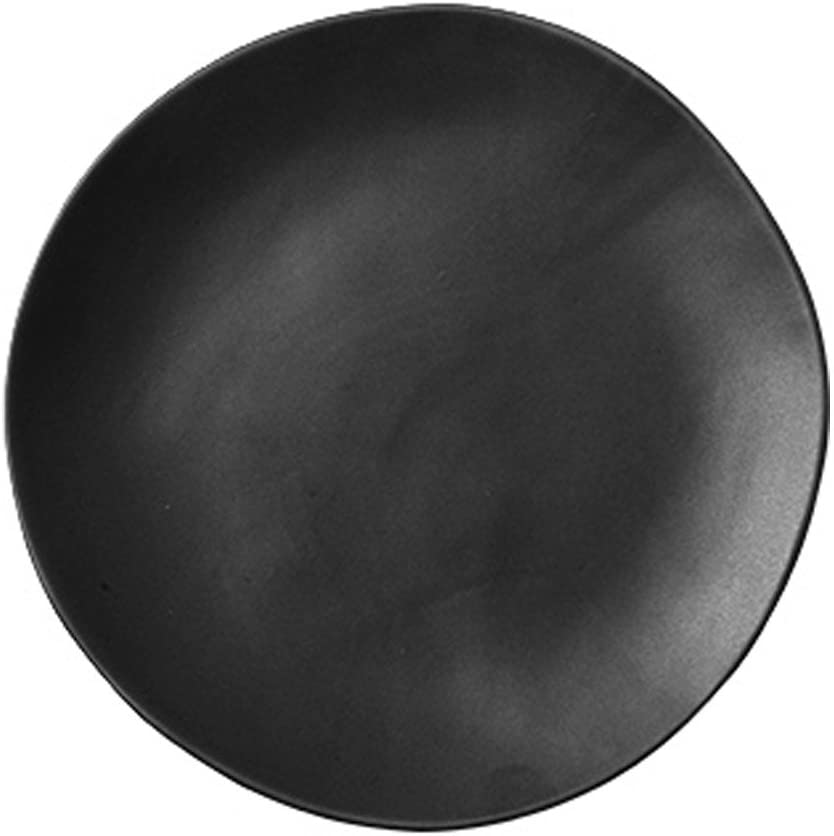 Ever heard of the saying "even imperfection itself may have its ideal or perfect state"? Well, looking at this irregular dinner plate from SOCOSY, it's hard to think of a more apt saying than this. If anything, the irregular shape actually adds a ton to its appeal.

It is made out of a high-fired ceramic, and comes in a range of 6 different matt colours. My favourite? The grey and black – it's super clean and understated, which, if you think about it, is the perfect serving for any creative plating you might want to undertake.

Just so you know – ceramic is actually one of the best materials to choose from when it comes to your dinnerwares. It is highly durable, resistant to stains, and is microwave-safe!

3. Rattan round serving basket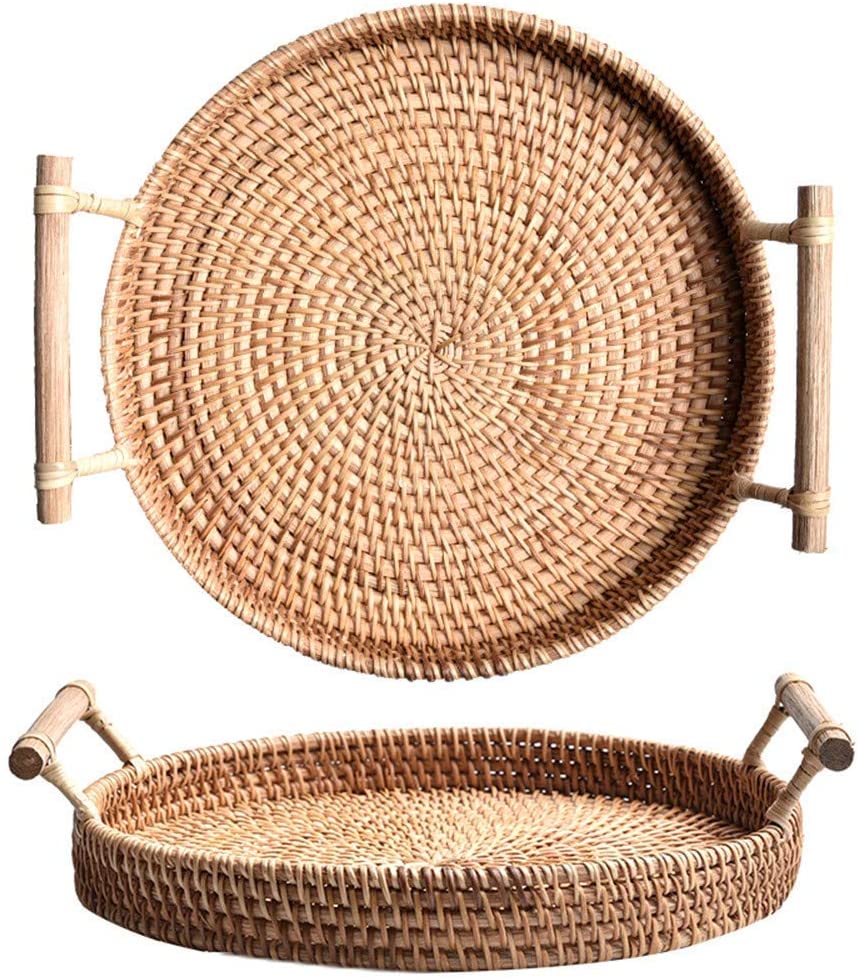 While you might not actually have a butler around to serve the food, a serving tray (or in this case, basket) always makes things look all the more impressive. This is unlike most serving trays that you'll see too, with the rattan weave giving it a unique and rustic look.
So even if you don't use it for its intended purpose, it is still a very nice decorative piece that can be used as a setting for a tea set or even just to store some potpourri.

4. Woven coasters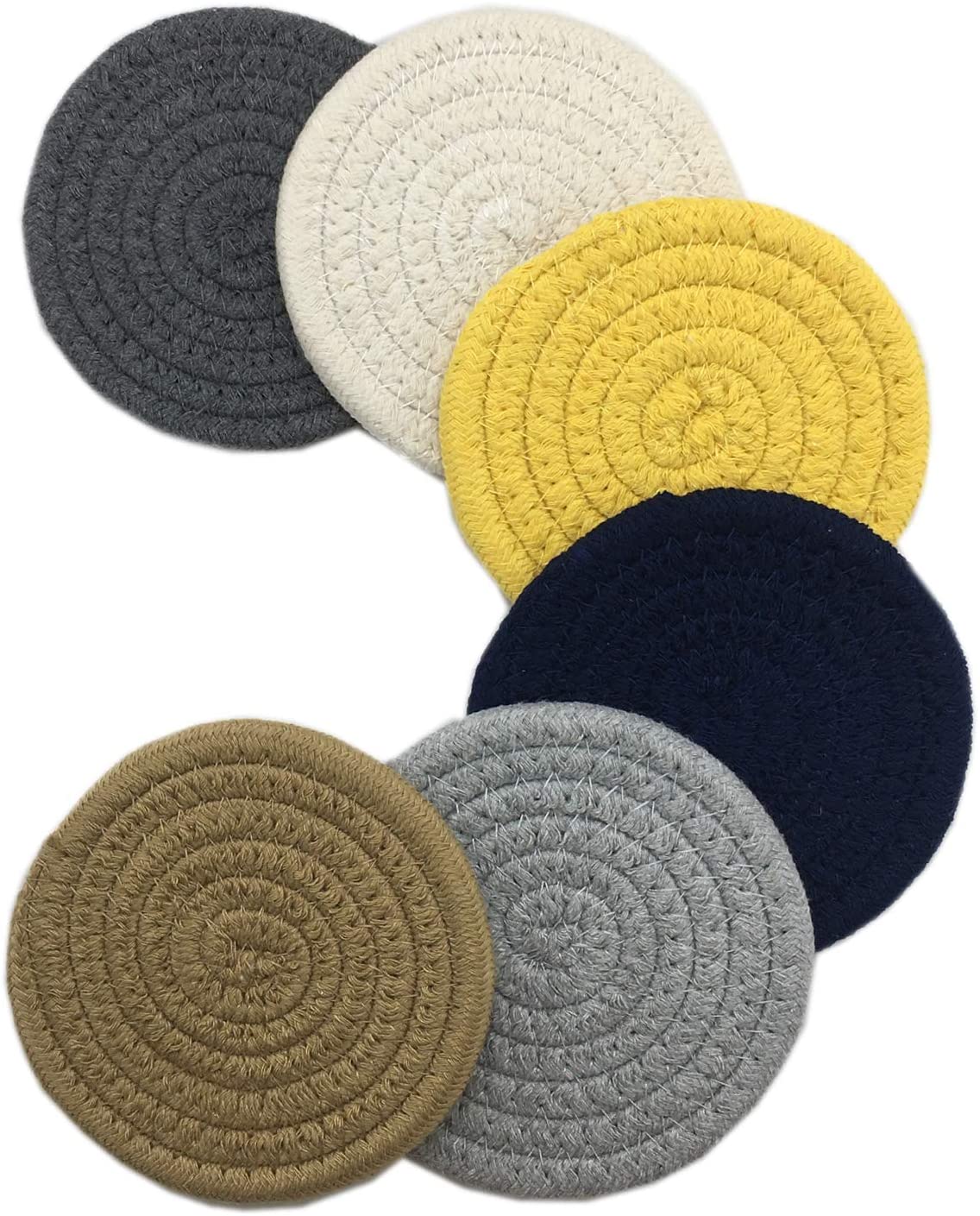 Moving on with that woven theme, here are some woven coasters to fit in with that more simple homely feel. While some people think that coasters are more a pretty face with not much value, it really is just to protect the dining table that you've blown 4 figures on.

It might not look the part, but these woven coasters are easy to wash and offer a great insulation for hot drinks – plus they come in 6 quite lovely colours!

5. Curve table mat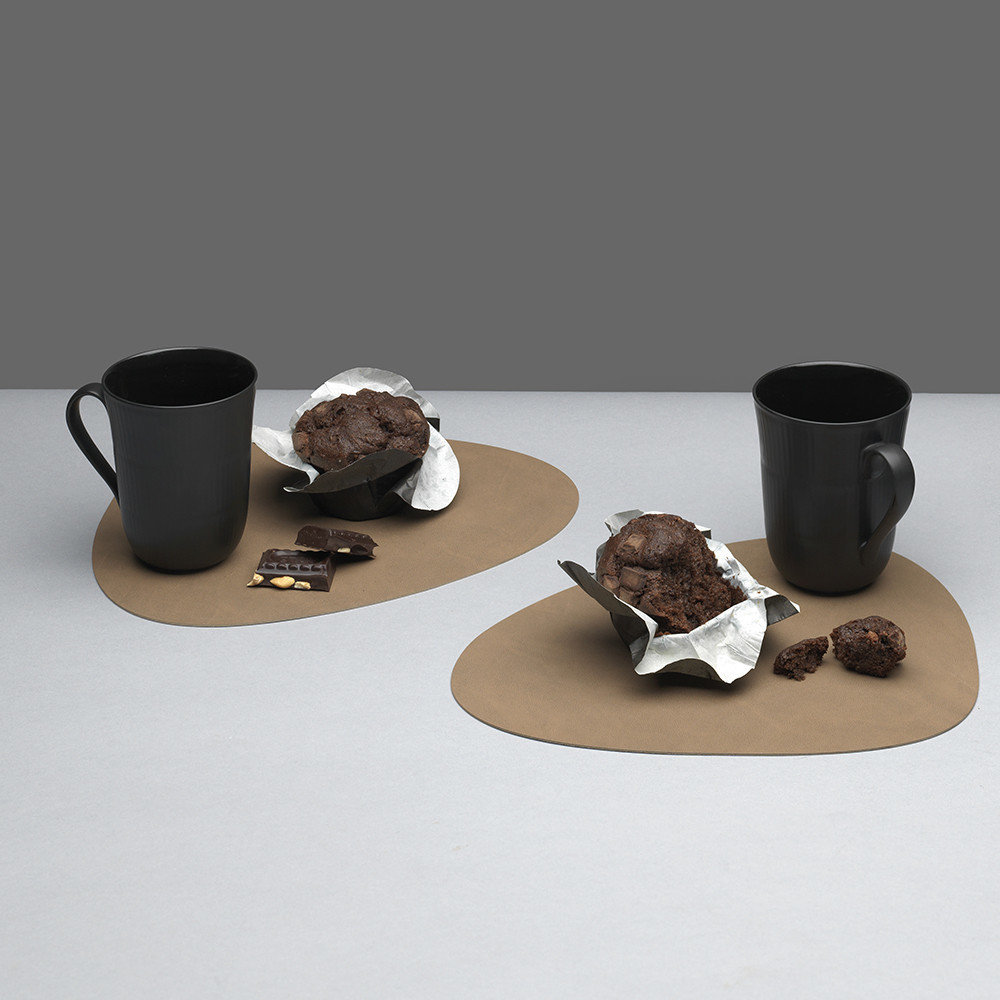 If you see the need for coasters, you'll definitely see the need for table mats. While you can certainly see them as decorative pieces, they have a practical aspect too – to protect the table from water marks, food stains, and even heat damage.

This curved table mat from LIND DNA is made out of a durable brown recycled leather that is easy to clean with just a damp cloth. I like the look of it too, it certainly brings a more up market vibe without being too stuffy as well – it's a fine line.

6. Moon cutlery set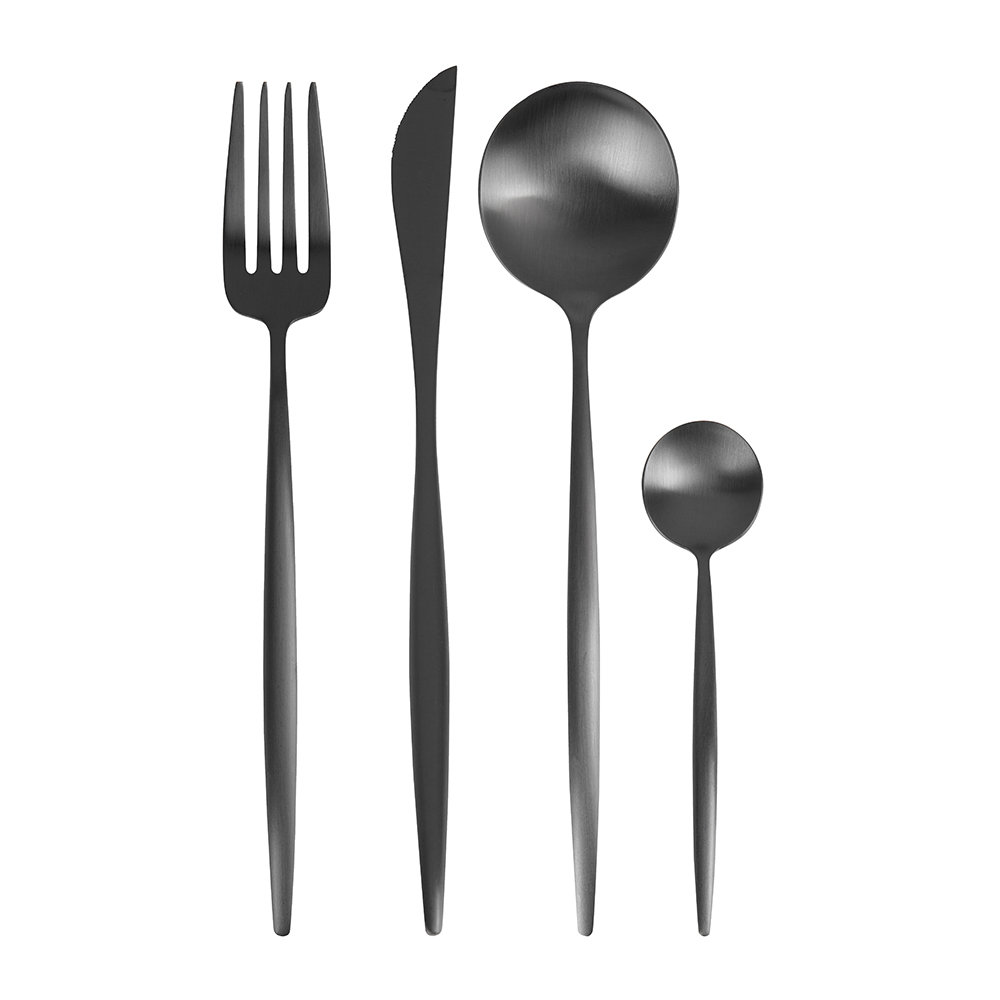 If you haven't figured it out already, the name of this cutlery set from Cutipol is because of its moon-inspired spoon heads (which is basically, round). It comes in a variety of cool finishes, matt black, matt blue, and matt champagne – just to name a few particularly interesting ones.

But let's address the elephant in the room shall we (the price). While you'll have to bear in mind this isn't for just the one piece, it's actually for a 24 piece set. So 6 pieces each of knives, forks, spoons, and teaspoons. But more importantly, it's made out of 18/10 stainless steel. If this is your first time shopping for dinnerware products, let me give you a short introduction to this often used label.

18/10 stainless steel is basically the fractions showcasing the percentages of chromium and nickel alloys that are added to stainless steel to reduce rust and enhance shine and durability. So 18/10 (18% chromium and 10% nickel) holds the highest percentage of nickel which has the best resistance to rust and longest held polish.

Ultimately though, what you are paying for is really for that sleek design and brand.

7. Ripple long drink glass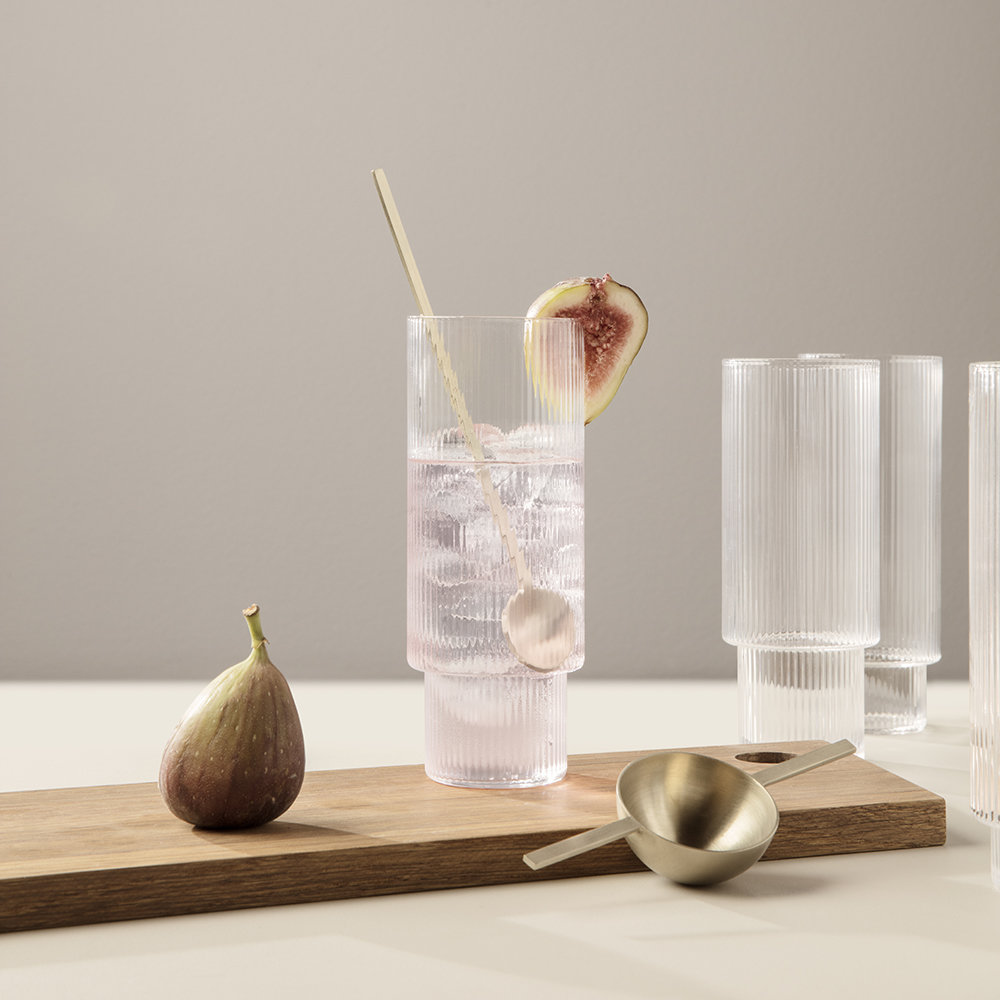 Sure, you could always buy drinking glasses from Ikea. They look just fine, and will definitely do the job. But if you are looking to stand out from the crowd, these ripple long drink glasses are intriguing – particularly in that mysterious smoked grey.

It comes in a set of 4, and each piece is mouth-blown by skilled artisans (hence the price). But perhaps what is most interesting is really that each piece features varying levels of the base. So even when you aren't using them, they make for really cool decorative pieces on your shelf.

8. Square outline trivet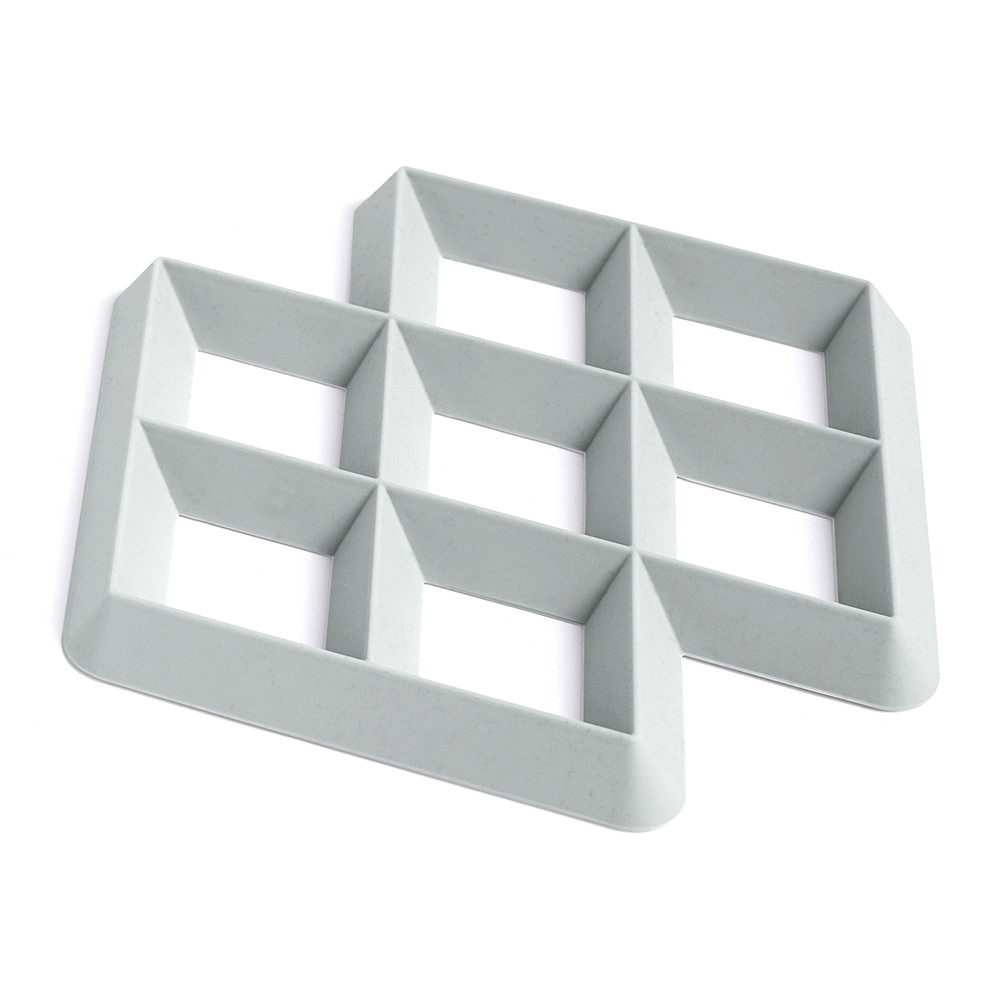 If this is the first time you're hearing of the word trivet, not to worry, as it definitely isn't one of the more popular items in a typical Singaporean household. A trivet does basically the same job as a coaster – by protecting tables from heat damage.

This particular one from HAY is made from a light grey silicone that is cool to the touch. The clean minimalist lines here really work well, especially when you pair it with other household items like the Oiva teapot.

9. Oiva spice set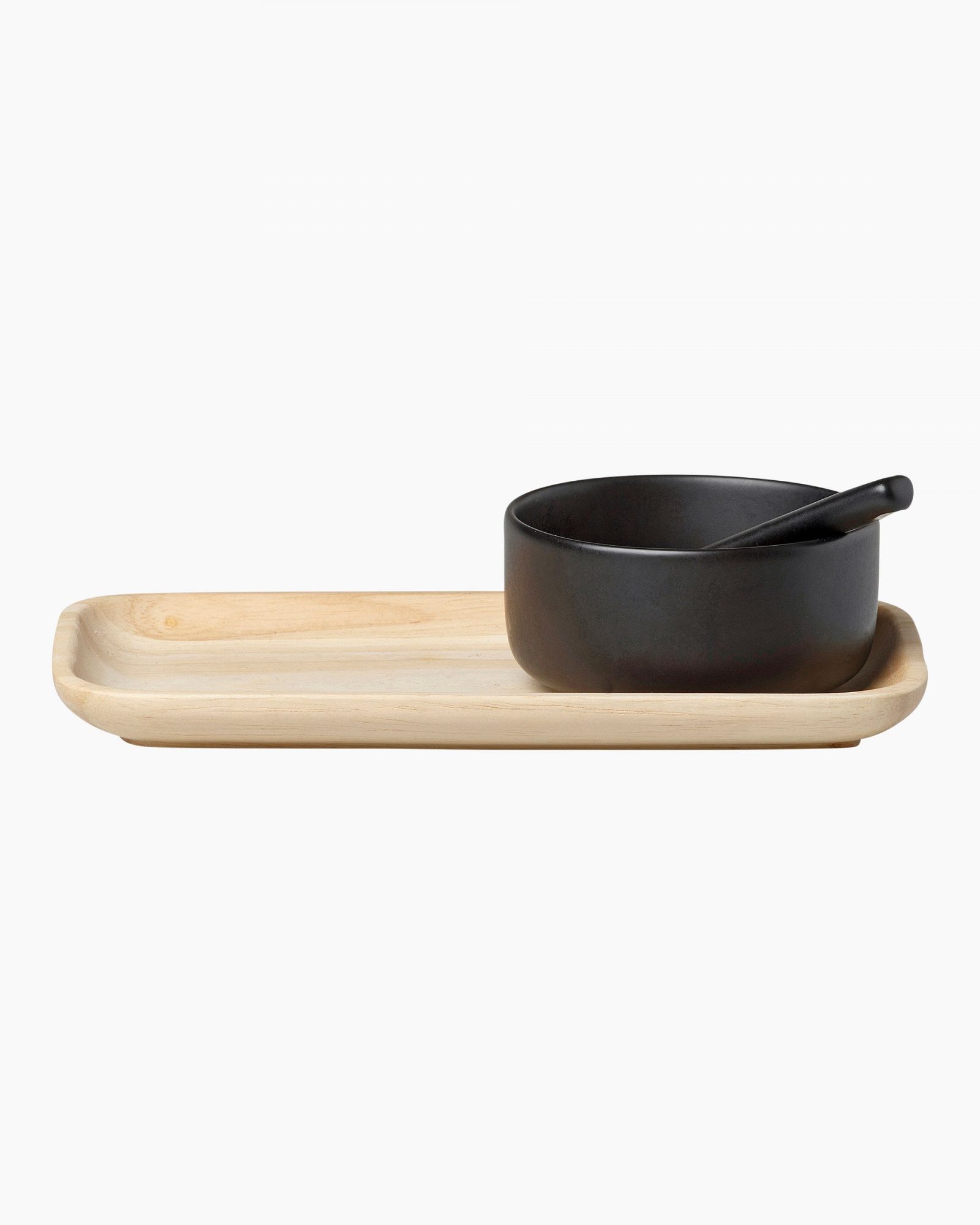 If you like the Oiva teapot from the first post on this list, you'll definitely be a fan of this spice set from Oiva as well. This spice set includes a small tray that is made of a light brown rubber wood and a matte black salt bowl and spoon made out of stoneware. I love matt black products, and this one is really no exception.

For those who are into artisan salt, or exotic spices, this would be the perfect ware to showcase them.

10. Cylinda Line jug with ice lip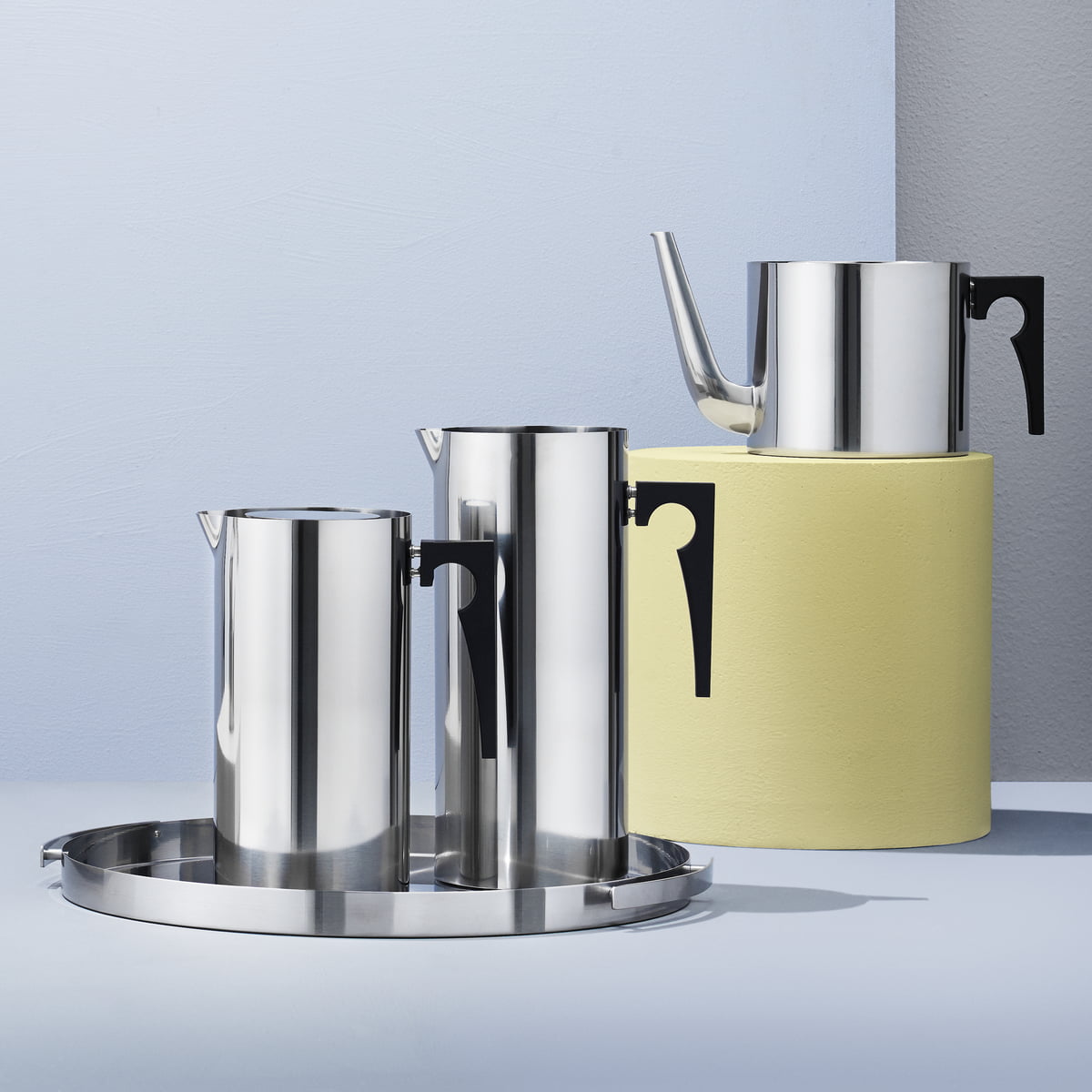 Let's first look at the history of this jug designed by Arne Jacobsen and Peter Holmblad. It was originally drawn out on a napkin way back in 1964, but it took Arne Jacobsen three years plus the creation of new technology to create the Cylinda Line of stainless steel barware. In fact, some pieces of this line are in the permanent collections of MoMA and the Victoria and Albert Museum – high praise indeed.

It's made out of satin-polished 18/8 stainless steel. And while that isn't the highest grade, it's value really comes down to its award winning design and critically acclaimed designer.
Visit the Stacked Store for more home products!
SHARE