Advice
Will Parc Vera, Evergreen Park, The Florida, Or Rio Vista Be A Better Choice With A $1.3 Million Budget
Stacked
February 18, 2022

11

min read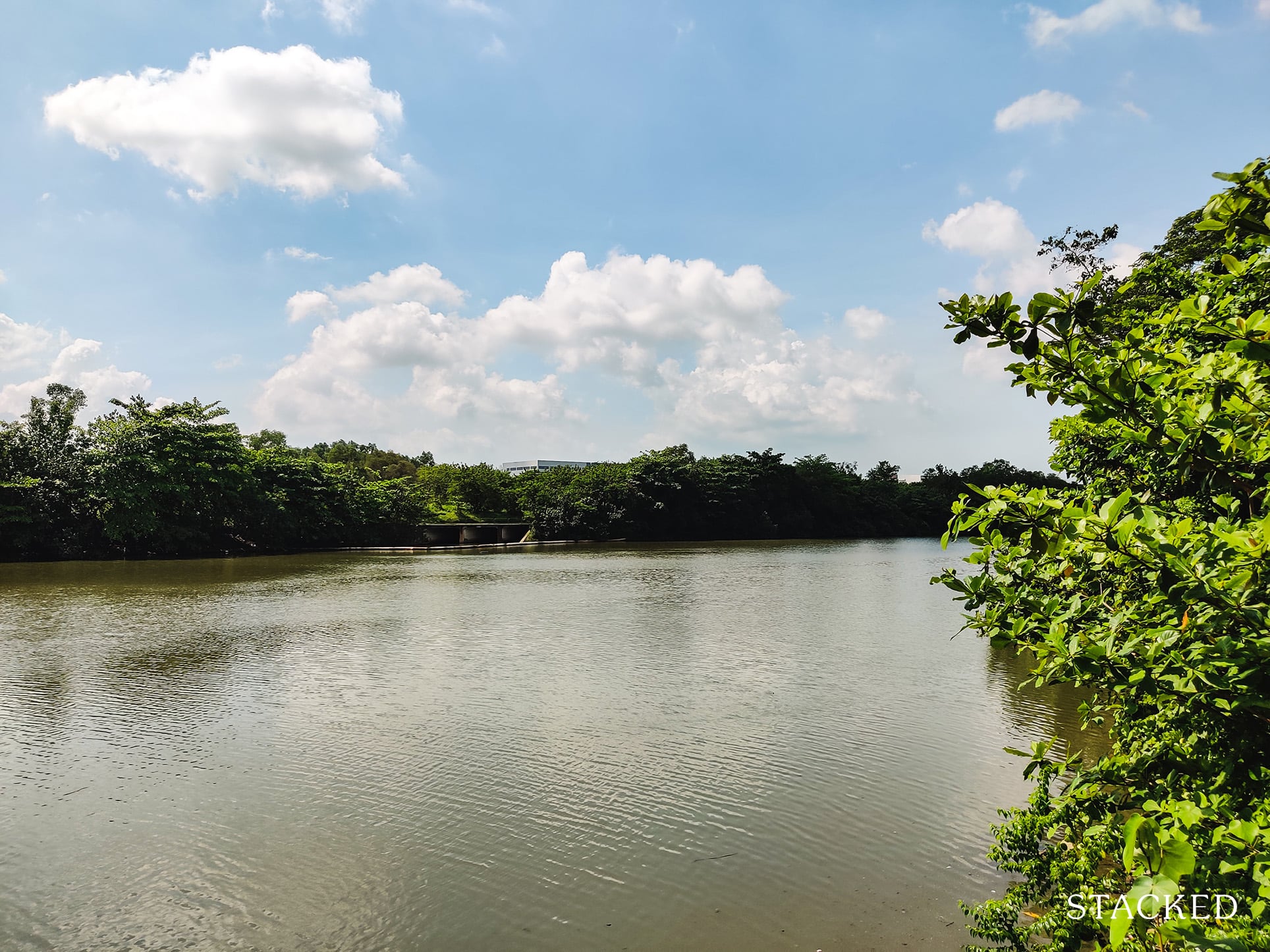 11
min read
Hey Stacked Homes editor,
Thank you for your great content. We're a family of 3 with a 4 year old son and we live near Hougang and are upgrading to a 3 bedroom condo.
We work in the Kallang and Beach Road area and need a house with easy access to KPE and found that houses around Hougang like The Riverfront Residences, The Florida, Rio Vista, Evergreen park and Parc Vera meets our needs.
Here's our requirements
Decent size 3 bedroom min 1000 sqft with a budget of $1.3 million (can factor in another $100k for renovation)
Within 1km of Holy innocent primary school , this could change some of the condo valuation with the recent MOE 1km distance
I've shortlisted Parc Vera, Evergreen Park, The Florida and Rio Vista and it'll be great if you can have an article to share with us your views.
The reason why we've left out Riverfront Residences is we found it is closed to fully sold and there're not a lot of sub sale units and we can only consider resale units.
---
Hey there
Thank you for writing to us and thanks for sharing in detail your intended purchase criteria.
In terms of locality, all four developments are located close to each other so in terms of area advantages, these are by and large the same (perhaps with the exception of Parc Vera).
Let us share more on the developments you've shortlisted, I'll start by highlighting each development's pros and cons as well as the floor plans for each.
Parc Vera
The newest among the four shortlisted. Parc Vera is a medium-size full-fledge condo development that TOP in 2014. With only 452 units, it is a sweet spot where it can offer a full range of facilities (like a tennis court) without the maintenance being exorbitant and yet not have that overcrowded feel that you sometimes get in larger developments. Like most condos, the price has risen over the years with the current average standing at $1,0xx psf; the highest among the four developments shortlisted. And understandably so too, given it is by far the newest condo of the four.
In terms of locality, a new Neighbourhood centre will be located right across the street (Hougang Rivercourt BTO) which is slated to open sometime this year. It will be HDB's fifth new-generation neighbourhood centre, and will offer a supermarket, food court, food outlets, shops, and enrichment centres. Given the shopping centres nearby aren't exactly within close walking distance, this will be a huge boost in convenience as it is just across the road.
Additionally, with the opening of the future Cross Island Line (CRL) Defu station within close proximity, connectivity will improve further in years to come. This will also prompt up the future resale value for the development indirectly. The proximity to the KPE exit is a plus point here which is one of the requirements you mentioned.
However, do note the current green area across the Sungei Serangoon is zoned under Business in the URA Masterplan so those views aren't going to be around forever.
Recent 3-Bedroom Transaction: $1,288,888
Pros:
Within 1KM to Holy Innocents' Primary School
Convenience to amenities right across the street
Future CRL Defu station in close proximity
Cons:
High quantum among the 4 developments shortlisted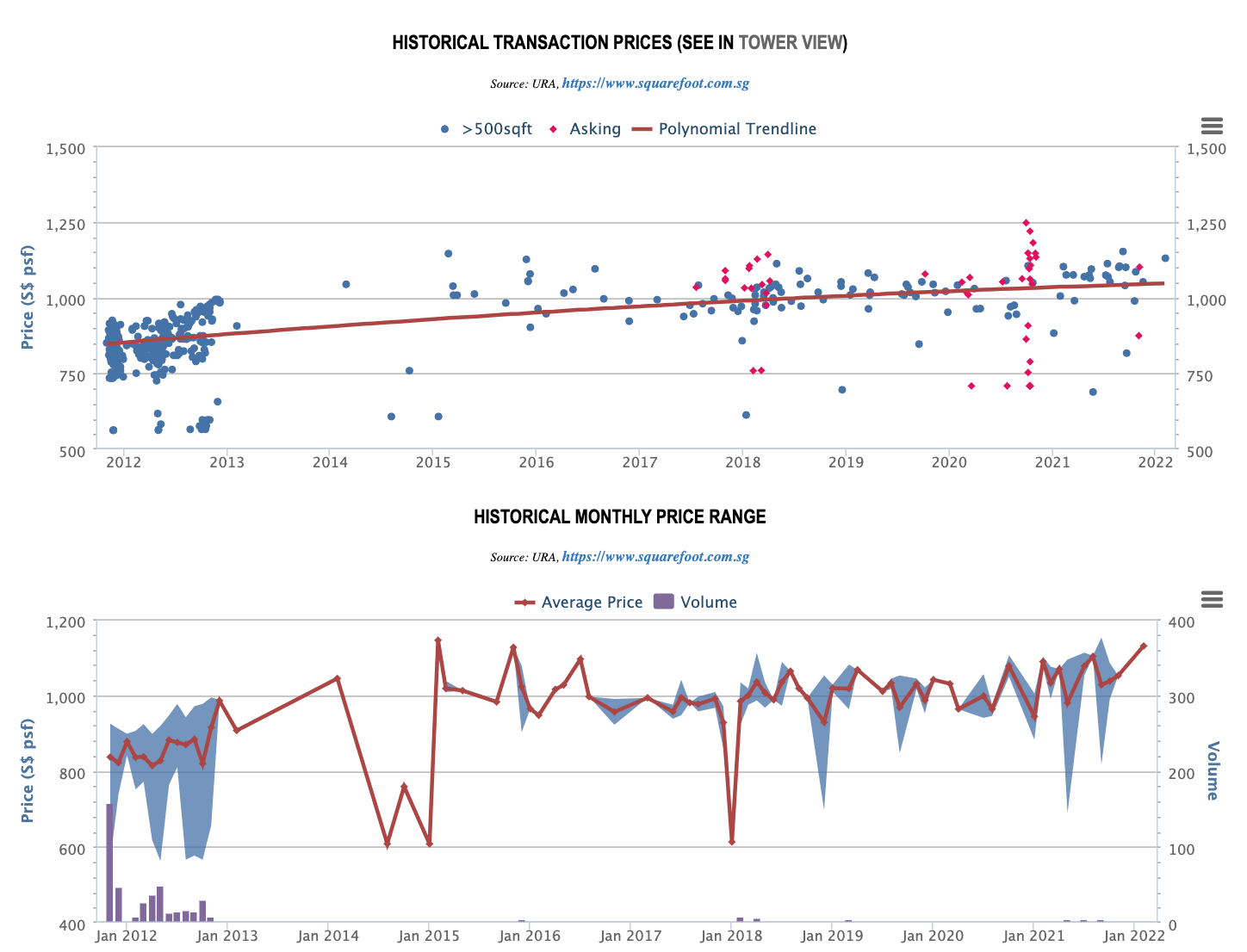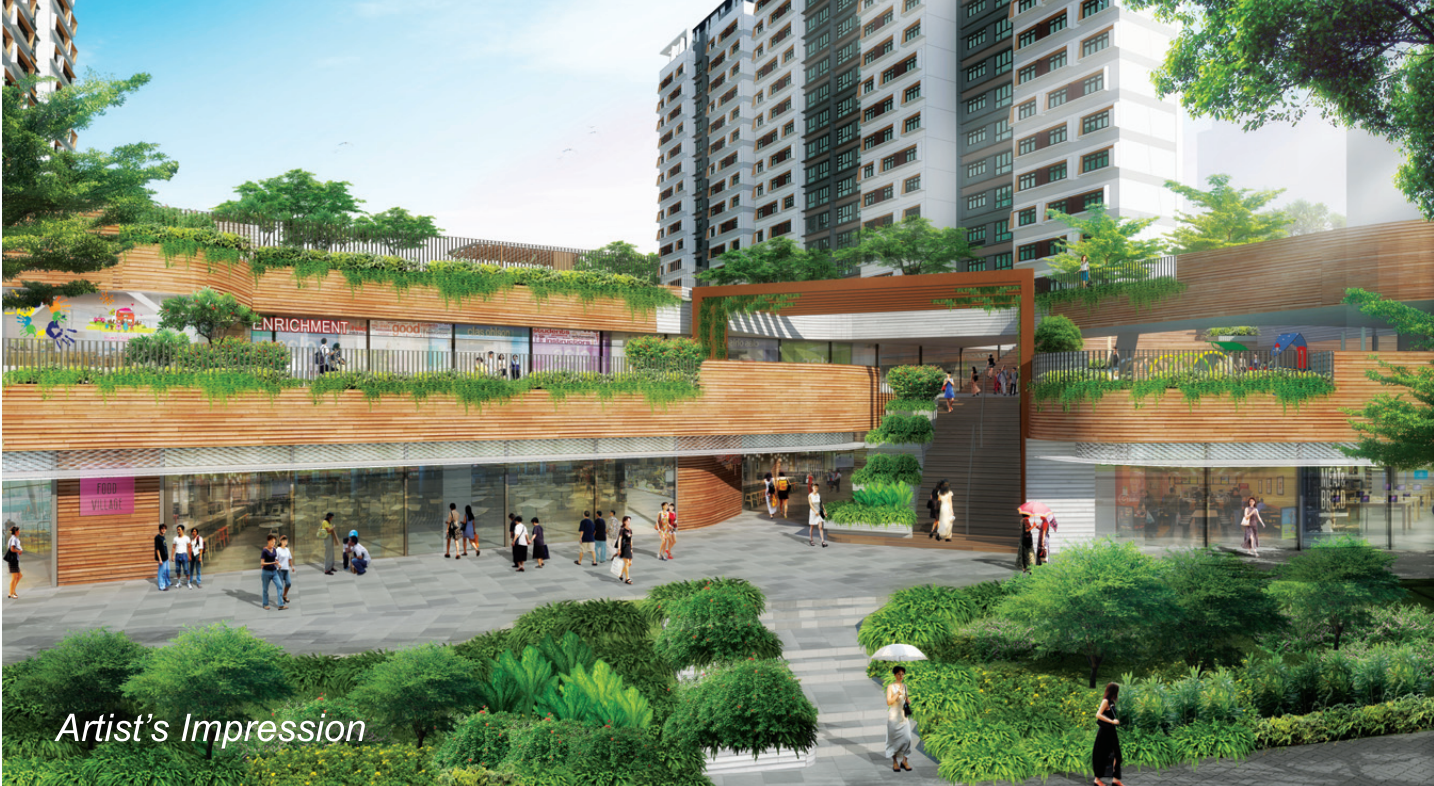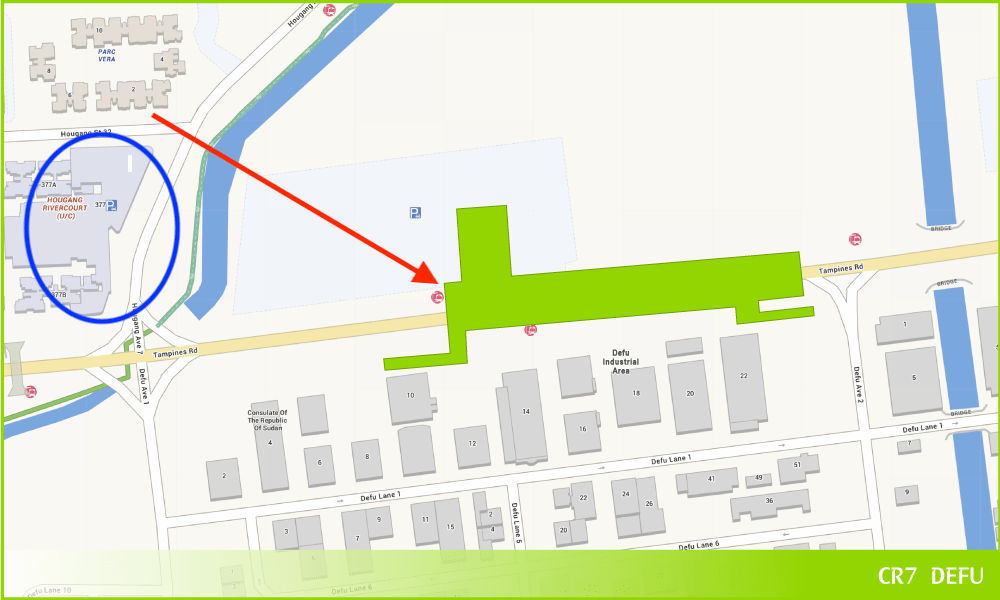 Layout analysis: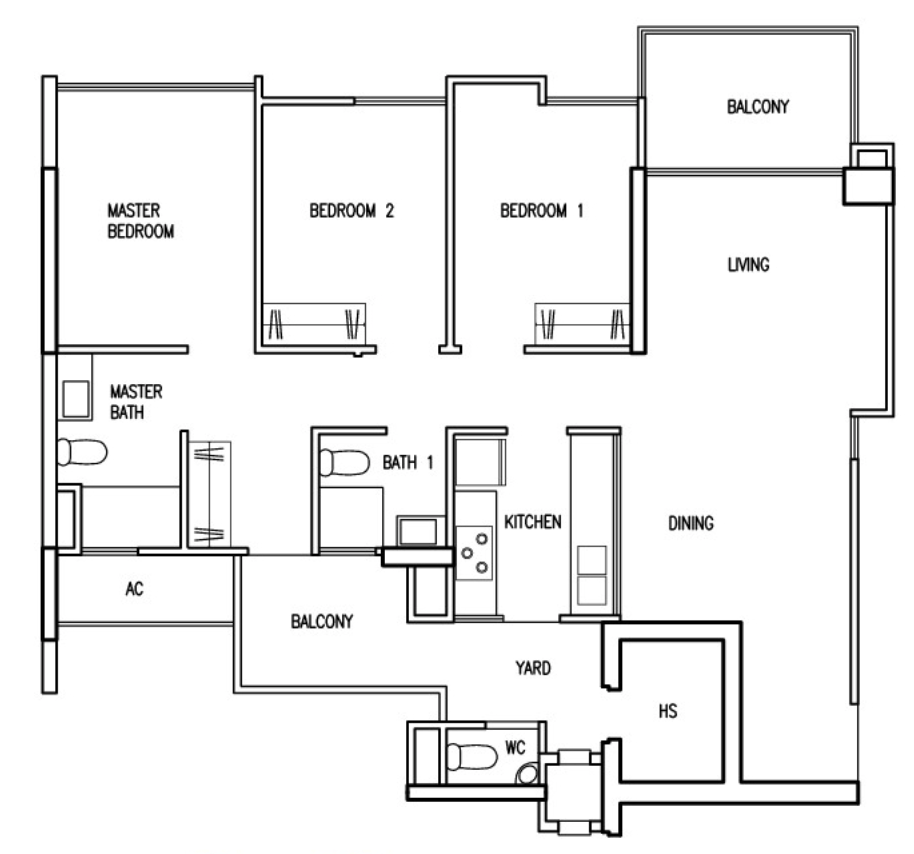 At 1,141 sq ft, the 3 bedder layout is squarish and quite well laid-out. The unit opens to a small foyer area that provides some privacy. It also comes with an in-unit household shelter which is great for storage, but the placement of it is a little awkward. It also comes with a proper yard area for laundry.
Another good point – both bathrooms and kitchen area comes with ventilation windows which is good for natural ventilation. Overall, you do get decent size bedrooms with a dedicated wardrobe space in the master bedroom.
On a less positive note, the living and dining space isn't a seamless length as there is an indentation for the wall in the middle. It's small, but can be an eyesore for some people. We are also not a fan of the balcony at the back between the AC ledge and the yard. It's hardly the most inspiring space for a balcony and so a little bit wasted, in our opinion. We have seen some creative use of a balcony though (you can watch our Living In series), so it's not all doom and gloom for sure.
Evergreen Park
TOP 1999, 394 units. $8xx psf
Located along Hougang Avenue 7 and along Sungei Serangoon, Evergreen Park is a mid-size development with decent facilities. It is the oldest among the four shortlisted developments, and so the exterior facade and facilities may seem dated to some.
Although the advantage here is that certain stacks will face Sungei Serangoon with an unblocked greenery view (for now) and if the price point is the main concern this would probably represent a compelling option. It offers decent unit sizes at an affordable quantum with the latest 3 bedder unit sold at $820,000.
It is also located close to basic amenities in the neighbouring HDB blocks. However, Hougang MRT station is quite a walk away hence it may seem inconvenient when it comes to connectivity. It will likely remain attractive to those that prefer to live in a smaller community.
Recent 3-Bedroom Transaction: $820,000
Pros:
Affordable quantum for a decent sized 3 bedroom unit
Within 1KM to Holy Innocents' Primary School
Smaller community among the four developments
Cons:
Dated facilities
Oldest among the four developments
Slightly further away from MRT station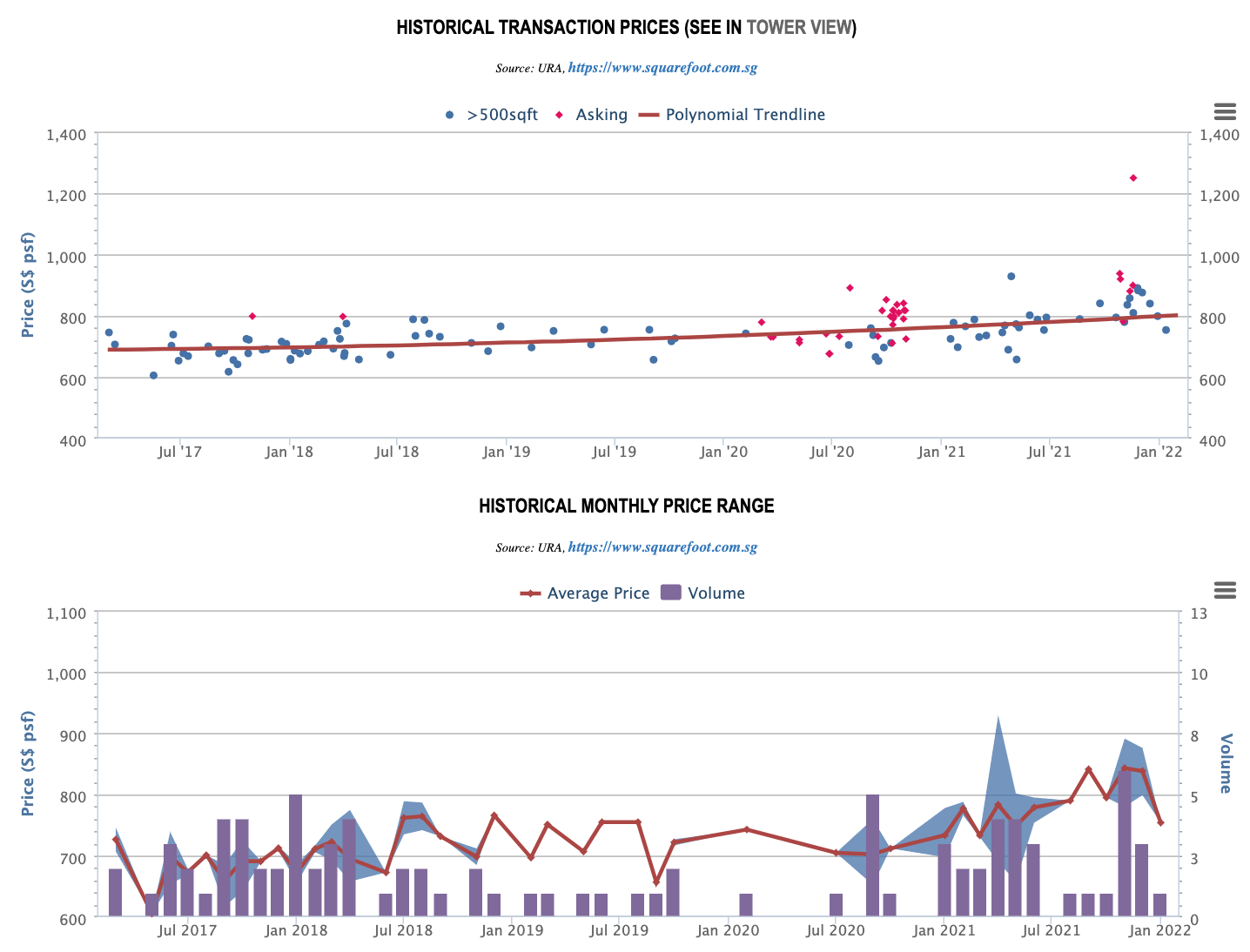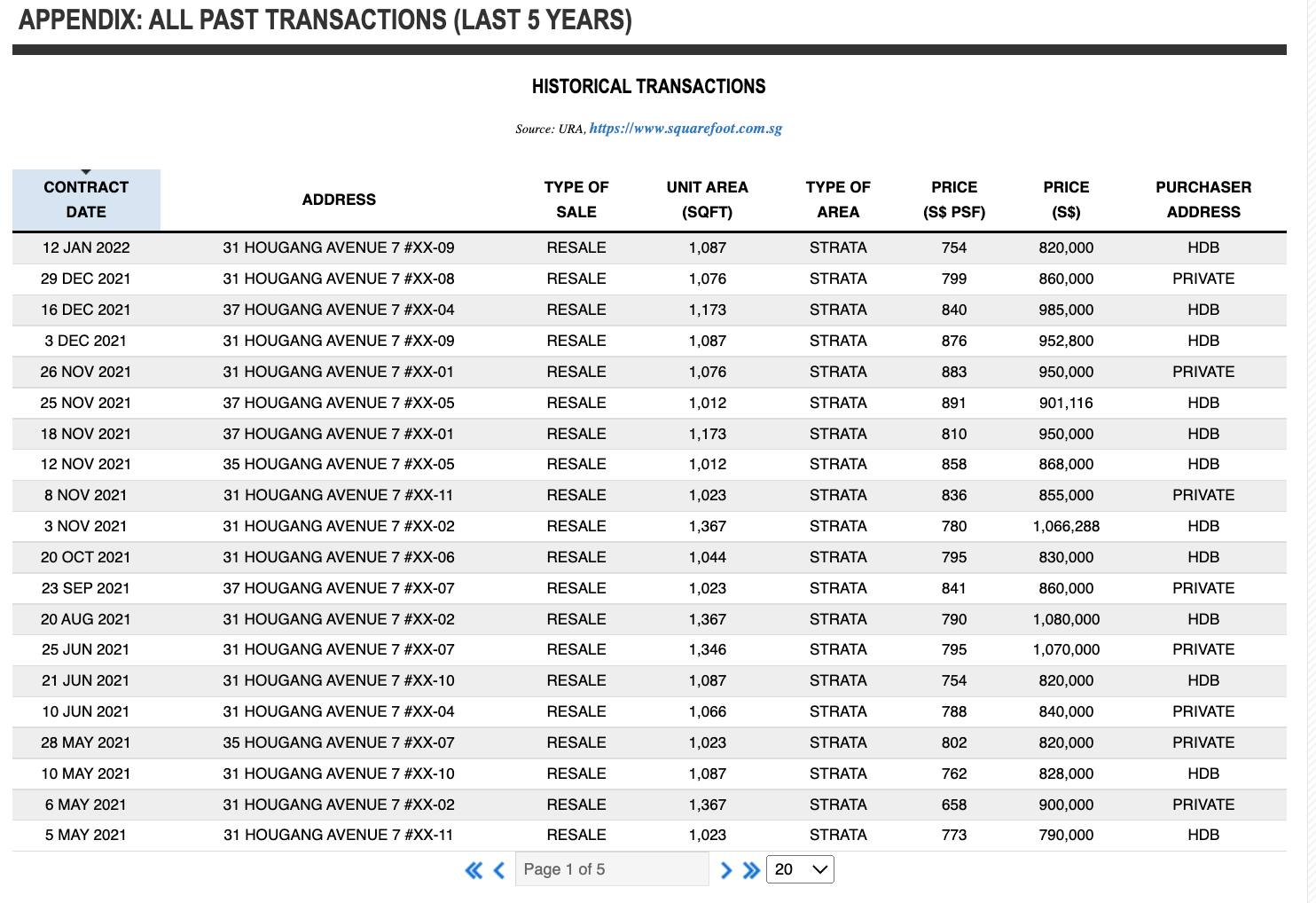 Layout analysis: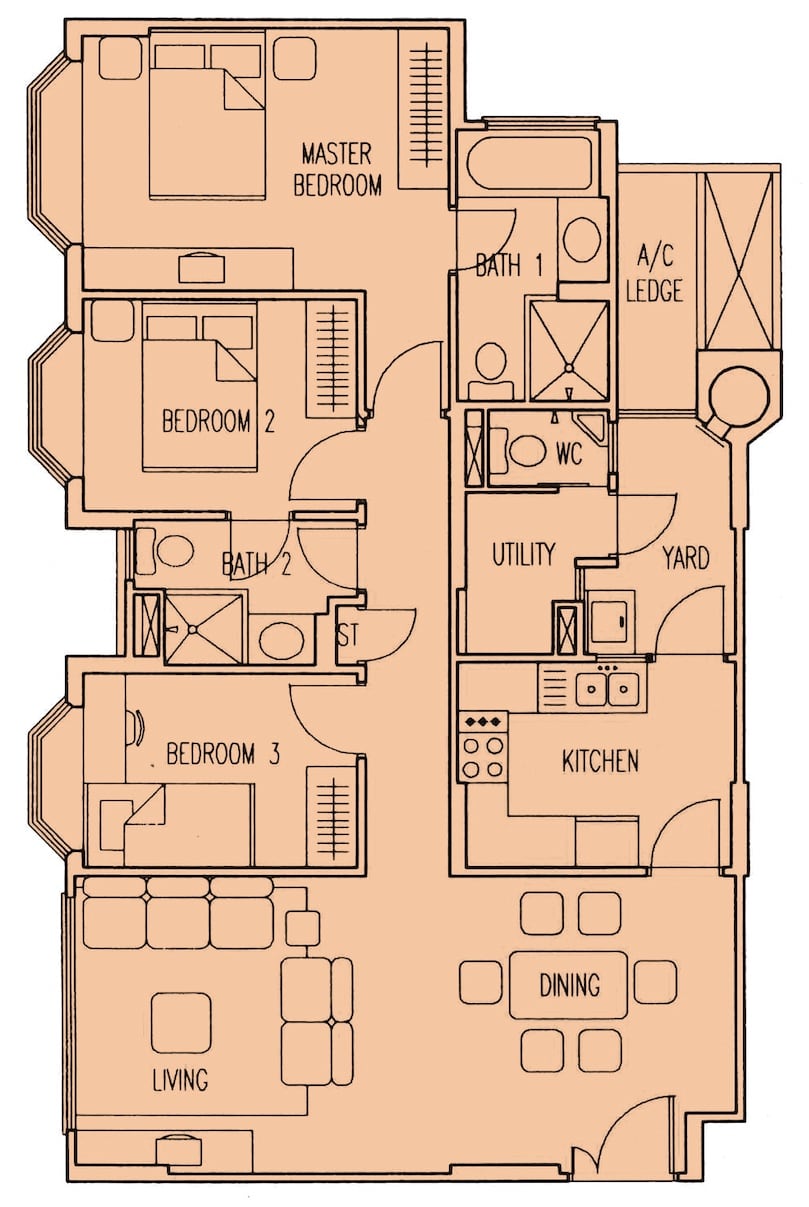 At 1,087 sq ft, the unit is efficient and does not come with a balcony area, so it's good if you value interior space. But if you do look for a unit facing the water this is more of a downside personally. The unit has a reasonably sized living, dining, and bedroom area, and has no foyer so it opens up directly into the dining room.
The kitchen comes with a yard area; so great for laundry and an en-suite utility room for storage or helper's room. There is a common bathroom between both common bedrooms, but unfortunately, this isn't a jack-and-jill one which would be much more useful.
The Florida
TOP 2000, 496 units, $7xx psf
The Florida is a mid-size development with a good range of facilities offered for the number of units in the development. Located along the busy stretch of Upper Serangoon Road, certain stacks will face road noise. Also unlike the other three choices, it is set the furthest away from the water, so that could be a minor point to consider.
On another note, it is located a little away from amenities and the MRT station, although you are pretty close to Punggol Park.
Recent 3-Bedroom Transaction: $900,000
Pros:
Affordable quantum for a decent sized 3 bedroom unit
Within 1KM to Holy Innocents' Primary School
Cons:
Road noise for certain stacks
Slightly away from amenities and MRT station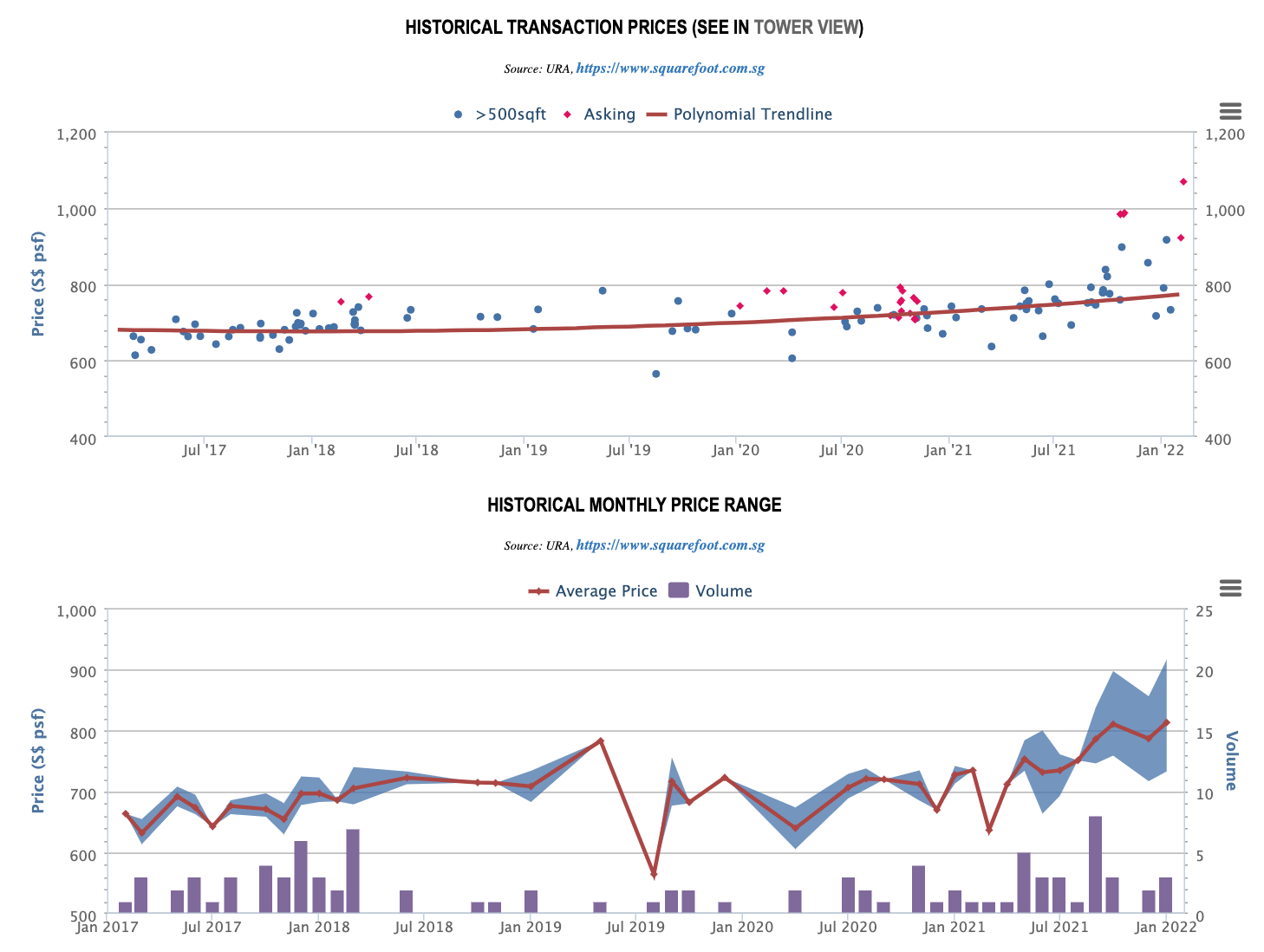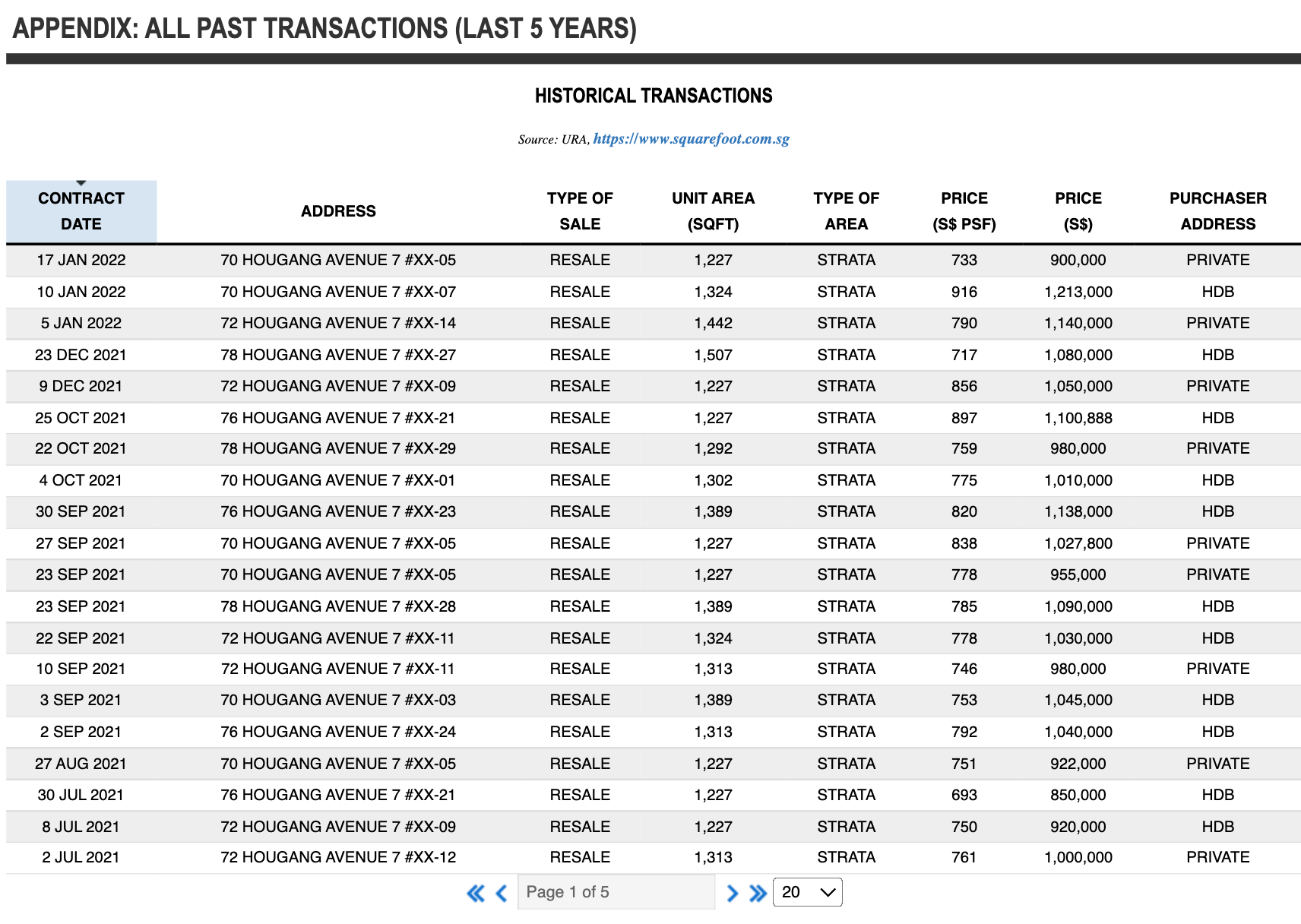 Layout analysis: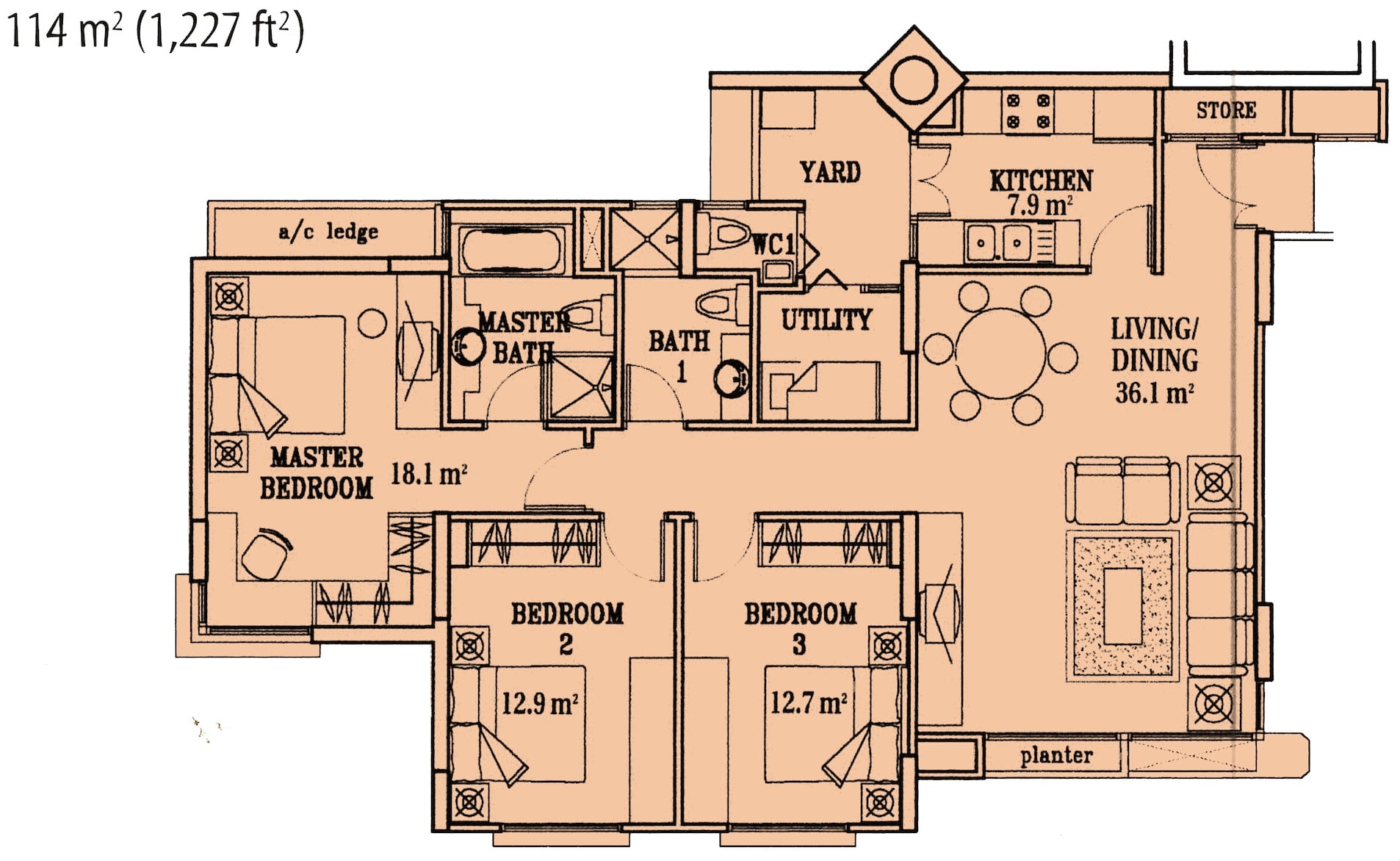 At 1,227 sq ft, the 3 bedder unit is spacious in size for a 3 bedroom unit. It opens to a small foyer area that provides privacy and there is an additional storage cabinet located at the back of the main entrance. The unit offers spacious living, dining, and bedroom size. Especially the master bedroom, as you do have space for a small study nook. The kitchen area comes with a good-sized yard area which is great for laundry and a utility room; useful for storage or helper's room.
However, the unit lacks a balcony area, a downside if you are one that values some outdoor space.
Rio Vista
With over 700 units, Rio Vista offers a good range of facilities including a few swimming pools and 2 tennis courts; which is great for families with children. Certain stacks will enjoy unblocked greenery views of the Sungei Serangoon.
Located slightly away from the MRT station and amenities, Rio Vista ticks the box if you prefer to be on the quieter side among the condo enclave along Upper Serangoon View. Out of the four options, this is located the closest to the waterfront, as well as near seamless connectivity to the park connector.
Quantum wise; it is on the higher side for an older development. Recent transactions hit beyond $1,100,000 for a 3 bedder unit which is considered on a higher side for an 18-year-old development. Of course, the unit condition and facing will play a part as well. With that entry price, it will be tougher to see a strong upside especially when a newer development, Riverfront Residences will add on to the resale competition soon.
Recent 3-Bedroom Transaction: $1,180,000
Pros:
Certain stacks face Sungei Serangoon and unblocked greenery.
Within 1KM to Holy Innocents' Primary School
Cons:
High PSF$ for an older resale
Slightly away from amenities and MRT station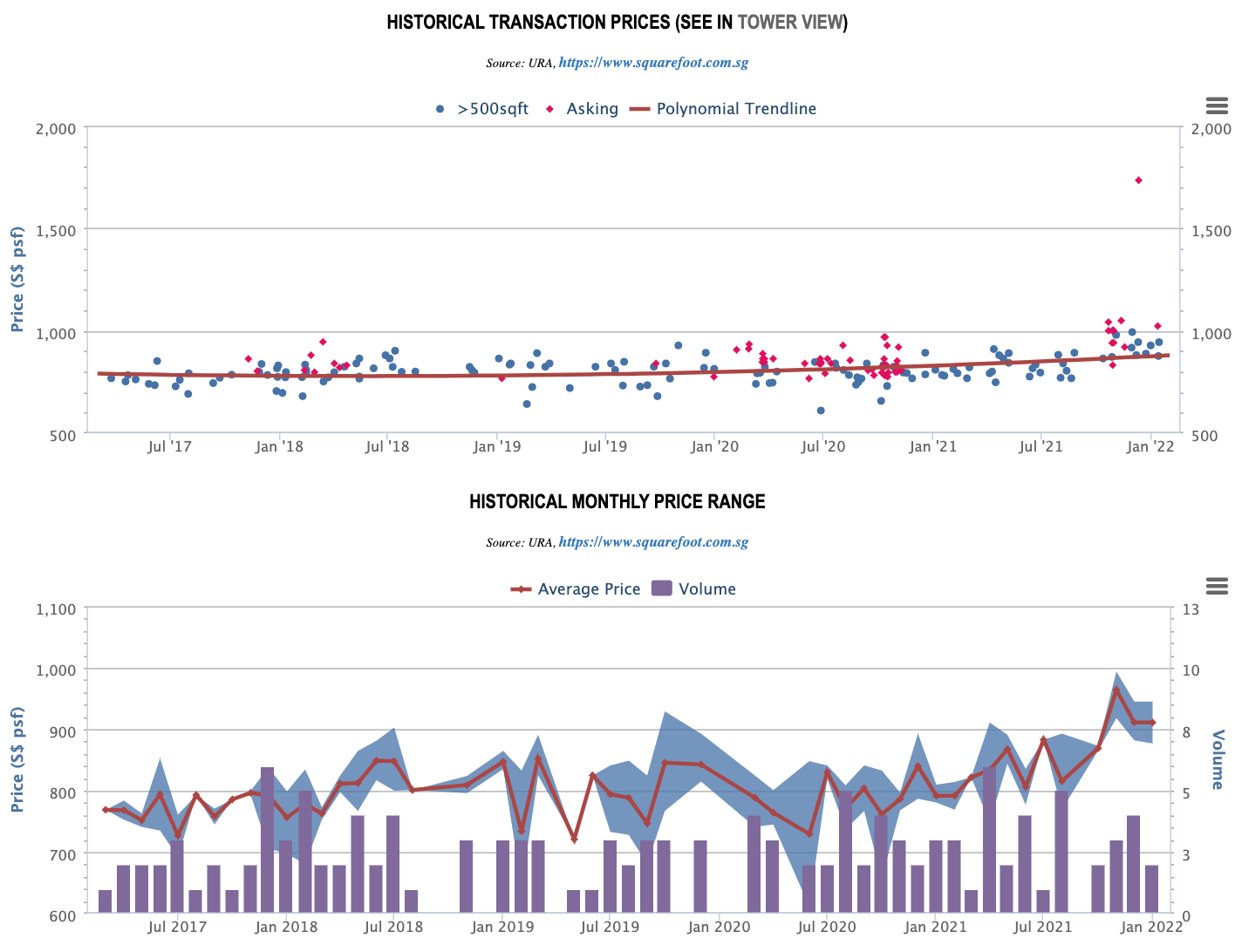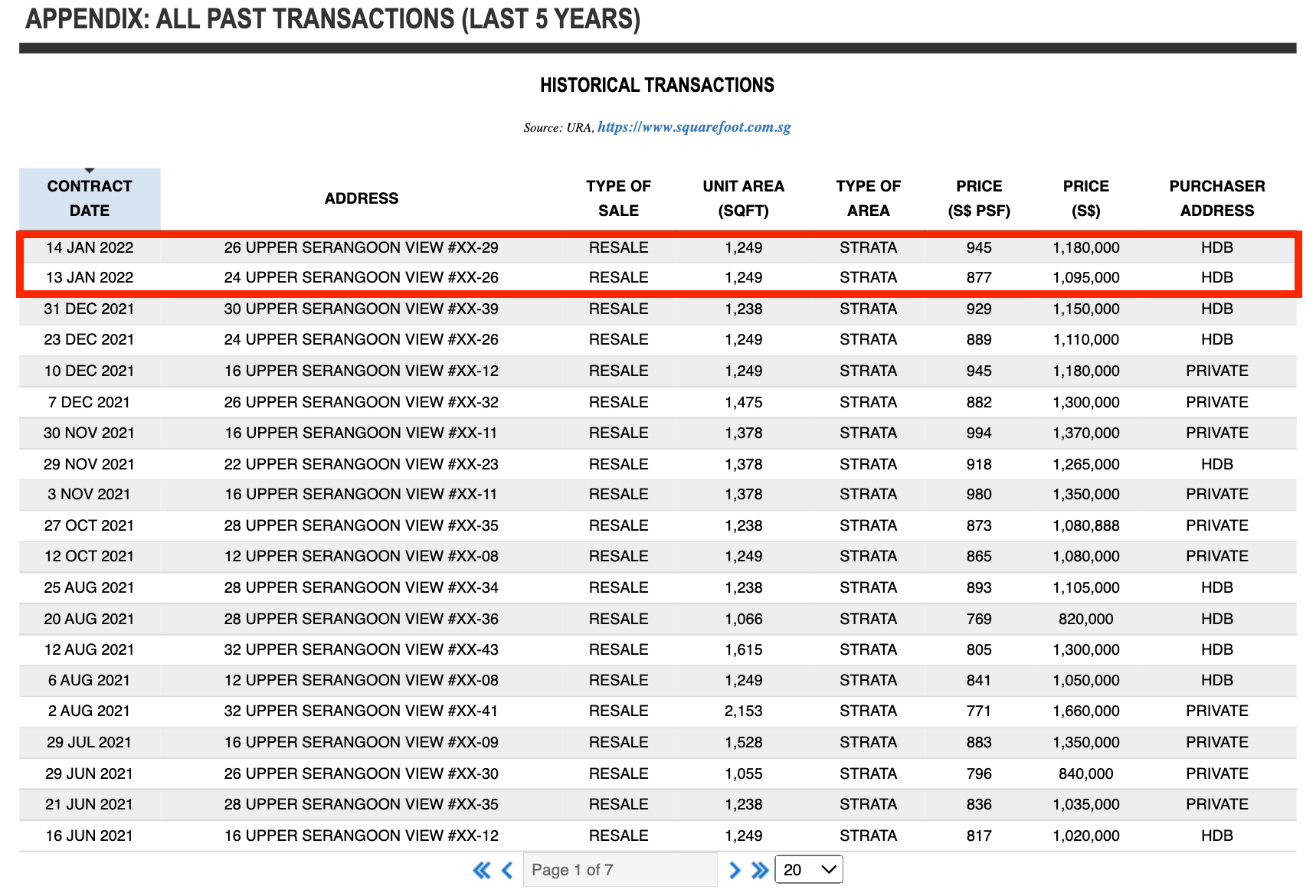 Layout analysis: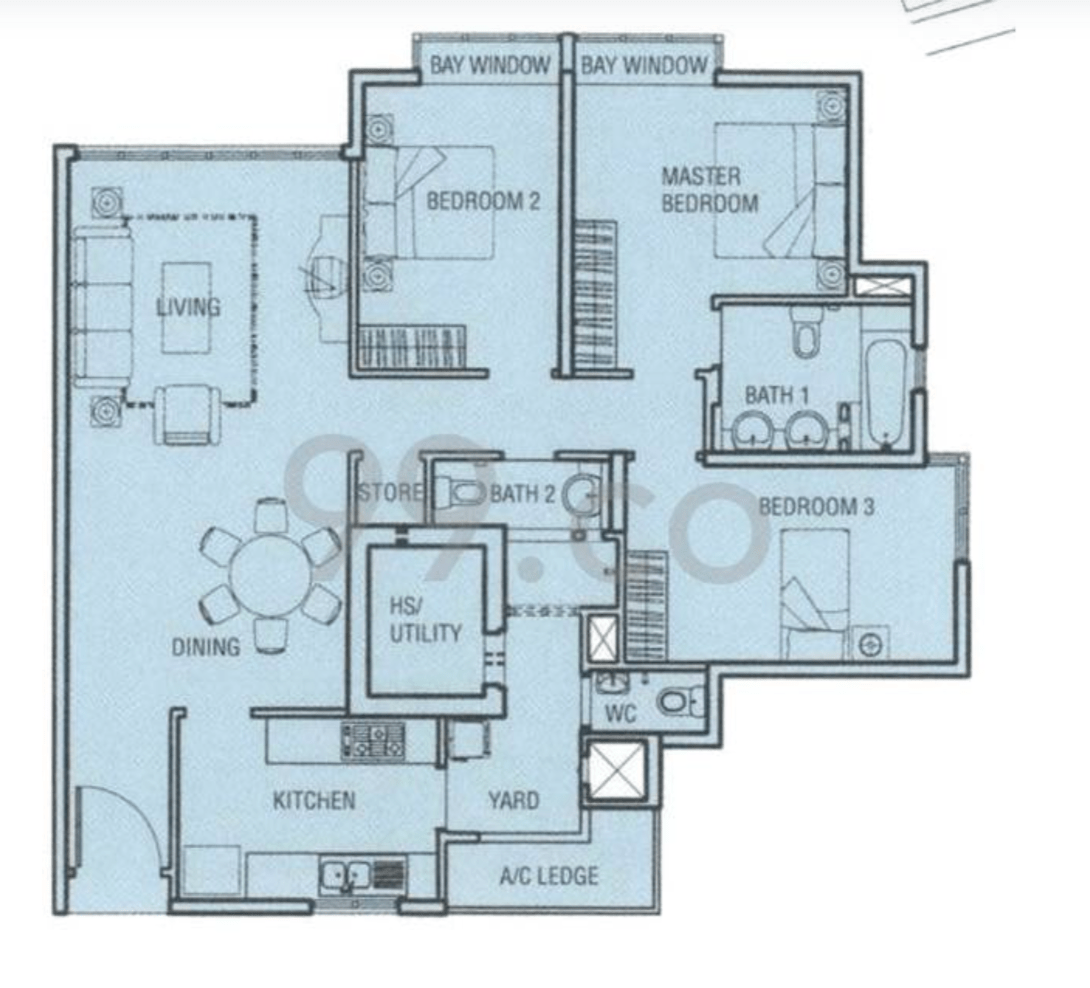 At 1,249 sq ft, the layout is squarish and efficient. You can tell it's a similar vintage to the other 2 developments as it doesn't come with a balcony either, despite the fact that it is close to the waterfront.
It comes with a good size yard; great for laundry. Although the common bathroom is tight, the common bedrooms here are a pretty good size. It does also come with bay windows, which could be a minor point depending on your preferences.
Conclusion
Overall, all four developments are rather similar in terms of size and offerings, and it probably boils down to a few points of which do you value more.
Road connectivity wise, Parc Vera is located closer to the KPE exit as compared to the other 3 developments which are located slightly deeper in. All four developments are within proximity to Serangoon Park Connector and Punggol Park which is great for a stroll or nature.
Parc Vera would be our top pick for a relatively new development located in close proximity to amenities and a future MRT line, so there is some potential upside that will be better for a future exit plan. Of course, it also depends on the overall market sentiments, but the price isn't entirely unreasonable given it is still relatively new.
It also offers decent facilities and the development does not feel dense with the number of units. The location is probably also the most convenient out of the choices, so that could be its overall trump card.
Evergreen park for proximity to amenities and for one that values a smaller community though facilities are not as great as compared to the other three developments mentioned. Do also be mindful that it is the oldest development among the four, quantum in this case is the sweet spot here. At less than a million dollars, one could get a good size 3 bedder unit.
The Florida for proximity to Punggol Park and closer to schools. With decent PSF$ and quantum and relatively decent facilities. However, certain stacks will face road noise from Upper Serangoon Road.
Rio Vista for one who prefers to be on the quieter side of things. Tucked in a corner, it offers a good range of facilities including a few swimming pools; great for families. With direct access to Serangoon Park Connector, certain stacks enjoy an unblocked greenery view and Sungei Serangoon. However, the entry price is on the higher side for an older resale although unit sizes are spacious. Hence it may be tough to see a good appreciation over the years.
The drive out to KPE will require an exit through either Upper Serangoon view > Upper Serangoon Road before entering KPE via Buangkok East Drive which is a busy stretch. Alternatively, drivers could also exit the development via Hougang Ave 7 and enter KPE via Tampines Road.
Thank you and we hope that the above pointers would help you in making your decision.
Have a question to ask? Shoot us an email at hello@stackedhomes.com – and don't worry, we will keep your details anonymous.
For more news and information on the Singapore private property market or an in-depth look at new and resale properties, follow us on Stacked.