En Bloc
Why Your En-Bloc Dreams Might Need to Wait Beyond 2023
Ryan J
July 25, 2023

6

min read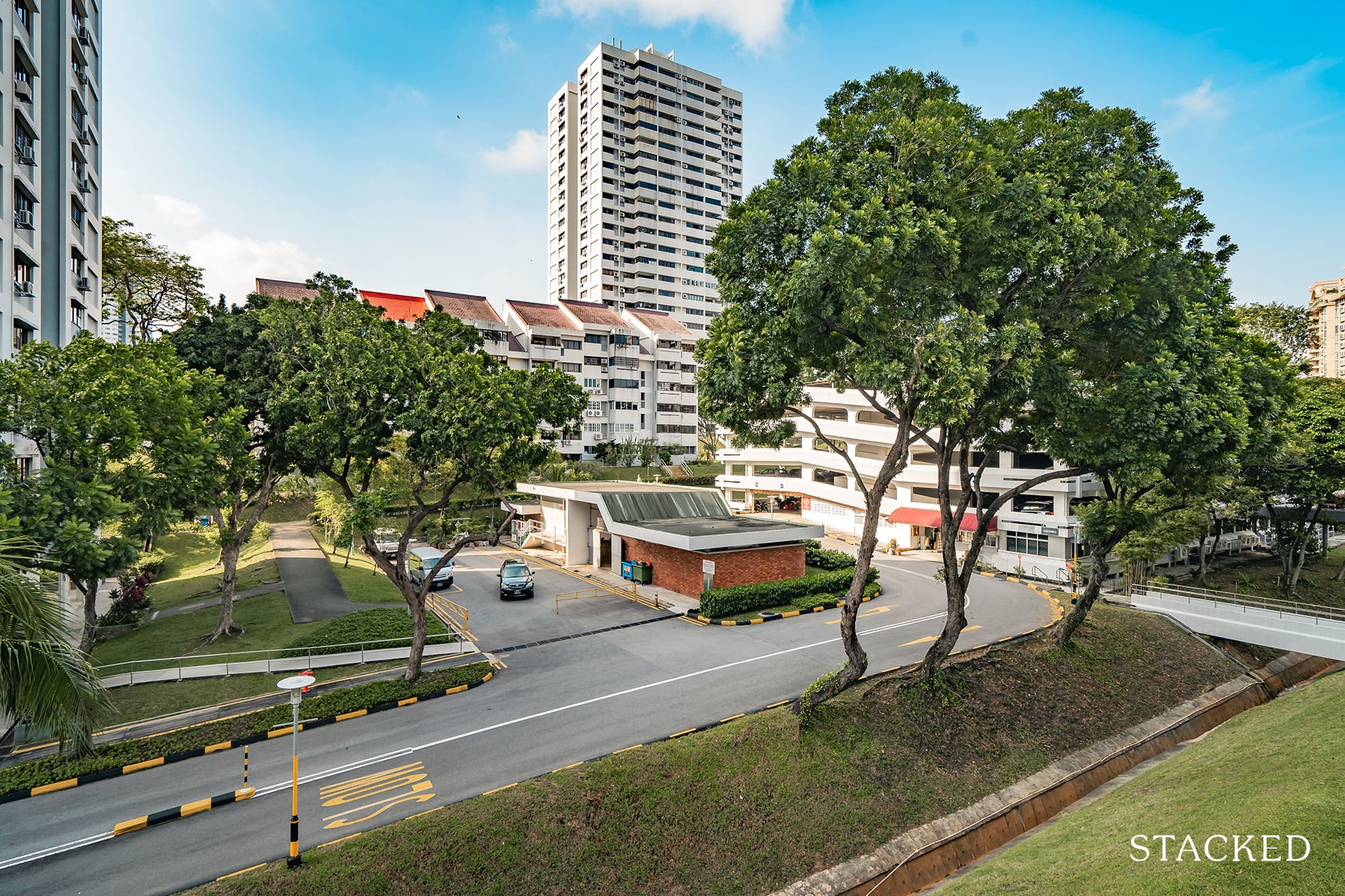 6
min read
Numerous market observers, including us at Stacked, have been anticipating a resurgence of en-bloc fever in 2022/23. However, the collective sale landscape has remained unexpectedly quiet. This is especially peculiar considering the last batch of "en-bloc fever properties" from 2017 have now been redeveloped and sold.
There is also a clear need for more land, given the demand for homes over the last few years.
The question arises: Why aren't developers or condo owners actively pursuing new opportunities? We examine several reasons for this trend and discuss their potential long-term implications.
The Expected En-bloc Rush
An en-bloc fever is expected to be a cyclical event. This is because developers now have a five-year deadline, to complete and sell any properties (see below).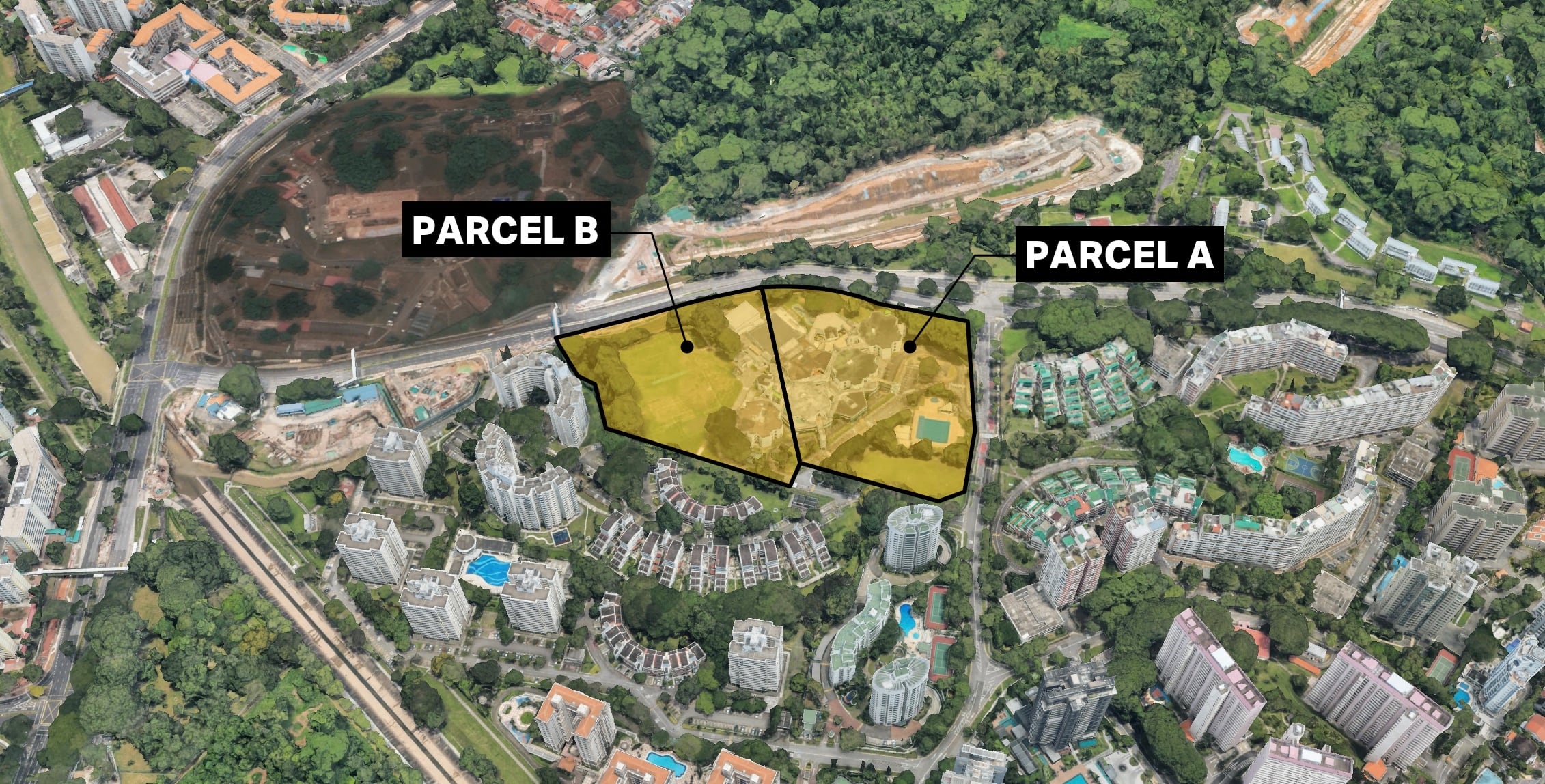 At the end of each five-year deadline, developers have normally depleted their land banks. They'll need more land to build, and relying on GLS sites alone can be insufficient (as it depends on how much land the Government wants to release). This results in a push for collective sales, as developers hunt down older resale condos or vice versa (sometimes the MCSTs of the older condos are the ones to approach potential buyers).
As the last en-bloc fever was in 2017, there were expectations of another round in 2022/23. But this time around, a few factors are in the way:
Rising ABSD rates for all involved
Aggressive release of GLS sites
En-bloc sites can be more problematic
A high-interest rate environment
1. Rising ABSD rates for replacement properties
The most obvious factor facing developers is the 40 per cent Additional Buyer's Stamp Duty (ABSD) on the land price, of which 35 per cent is remissible if they complete and sell a project in five years.
This is compared to 2017, when the ABSD rate was at just 15 per cent.
The higher ABSD makes developers less enthused about en-blocs, especially for larger land parcels (see point 3). However, ABSD on property buyers has an effect as well.
Consider if you bought a rental unit in addition to your home, back in the 1990s or early 2000s, when the ABSD rate was non-existent or trivial. If your rental property is sold in an en-bloc sale, the cost of replacing it would now include a whopping 20 per cent ABSD (assuming it's the second property, and you have Singapore citizenship).
Permanent Residents have it worse, with ABSD rates on their second property being 30 per cent. But the absolute worst hit is foreigners. Just last week, one of our foreign readers – who owns a single home in Singapore – was distressed by a potential en-bloc.
The ABSD for foreigners has risen to 60 per cent, so she expects that – even if she buys a cheap $600,000 resale unit (one-bedder) as a replacement – the stamp duty would come to $360,000. This is more than enough to wipe out any gains from the en-bloc.
This has resulted in a once-overlooked statistic gaining prominence: the percentage of PR and foreign ownership in a condo. Due to the rising cost of replacement properties, more PRs and foreigners are inclined to vote against en-bloc attempts.
From word on the ground, this is expected to lower the probability of en-bloc sales in prime region properties, which tend to have the highest percentages of foreign-owned units.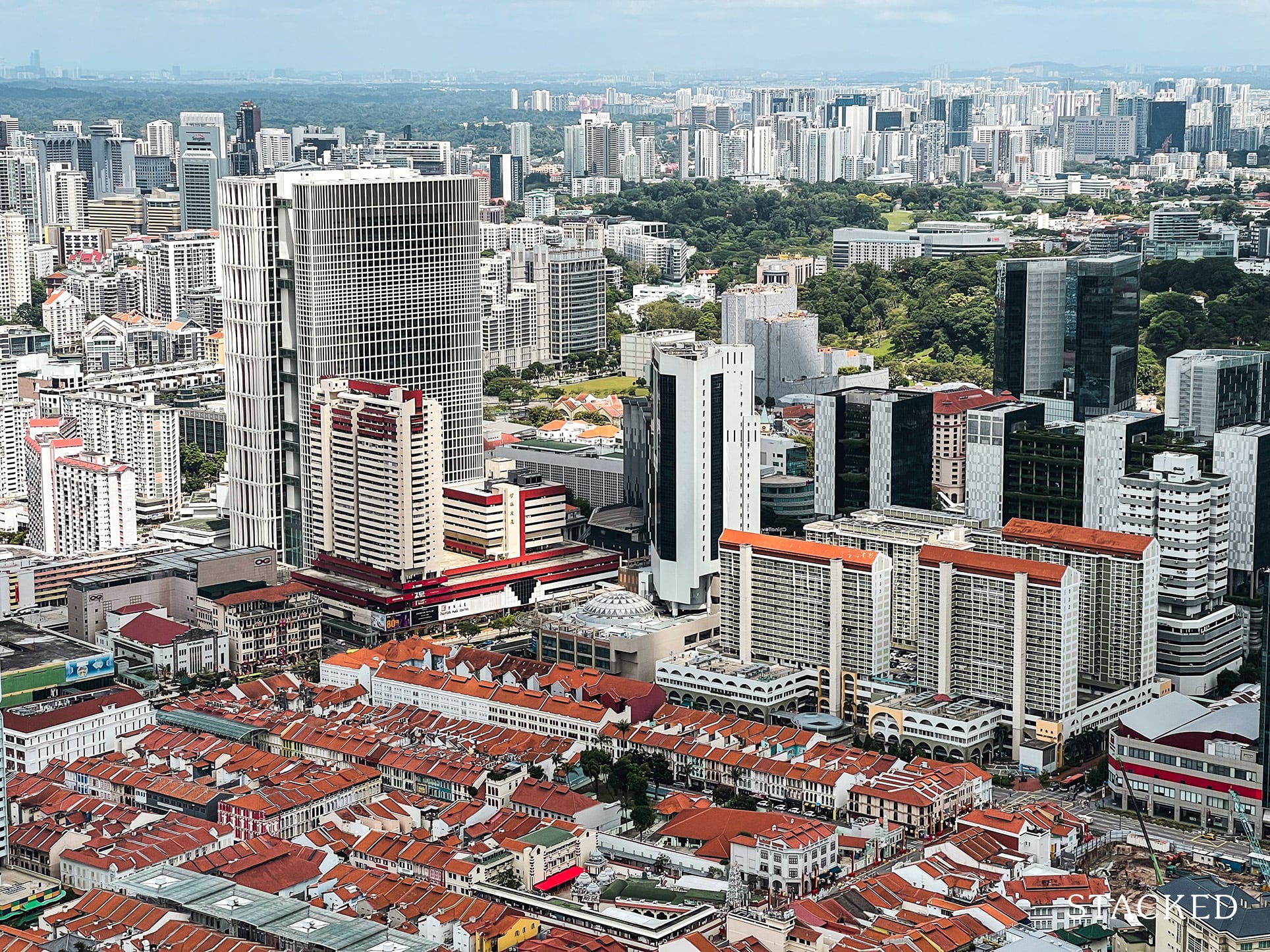 We expect that going forward, buyers who are focused on en-bloc prospects will start to favour smaller non-central properties, and will pay much closer attention to foreign ownership.
As we've never seen ABSD rates go lower before, this has long-term implications. As the cost of replacement properties rise, the chances for en-bloc sales may worsen, perhaps even breaking the expected five-year cycles.
2. Aggressive release of GLS sites
2023 will see the highest release of GLS sites in around 10 years, adding around 9,250 new homes for this year alone. This raises the total supply of private housing to 63,500 units, inclusive of ECs.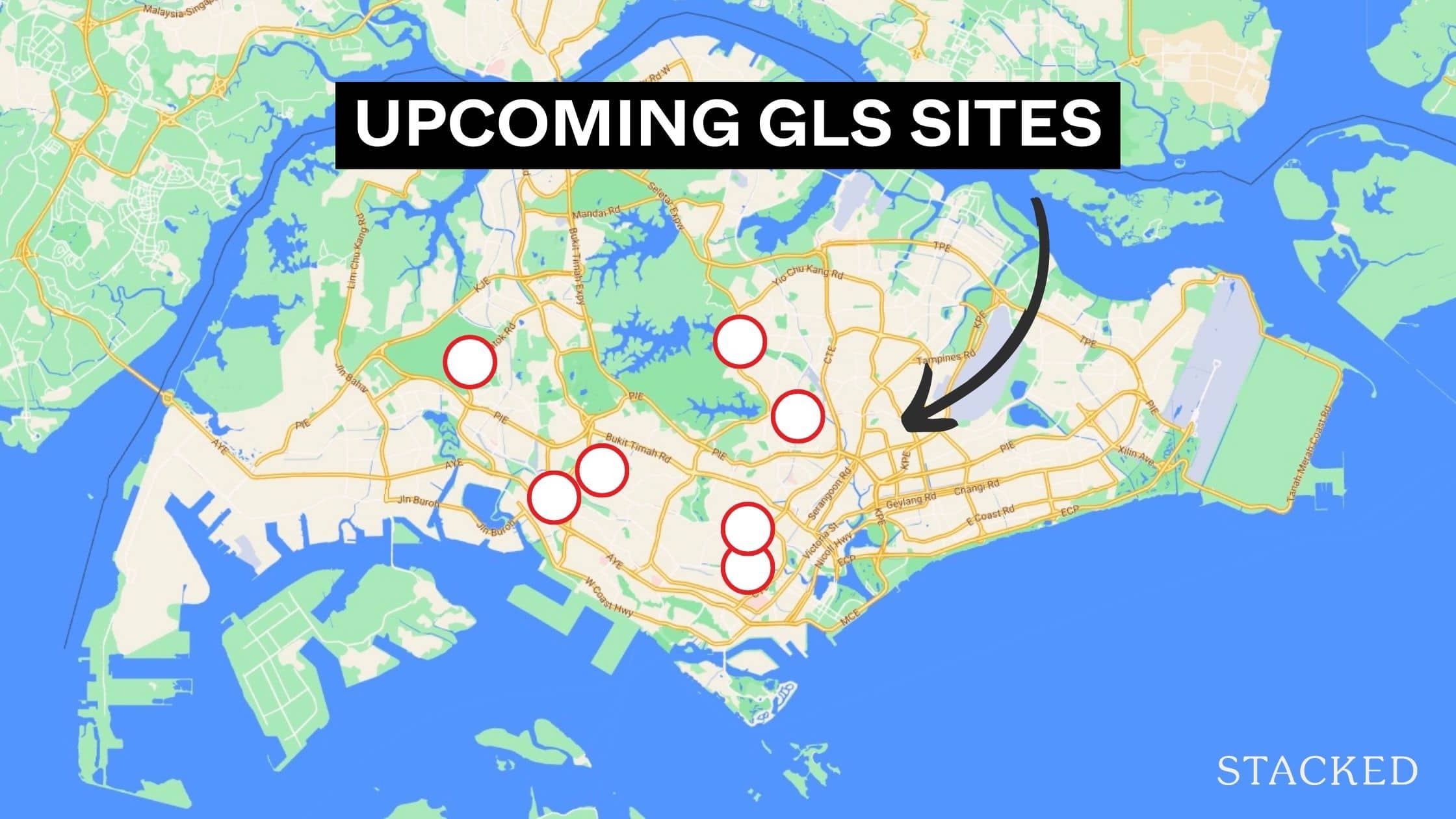 GLS sites are usually preferred by developers, as they're cheaper. The government is surprisingly generous, pegging the value to just 85 per cent of the Chief Valuer's assessment. Even bids below the reserve price are not automatically ruled out (although we've yet to see such bids succeed).
For collective sales, however, existing owners are most definitely not generous, and usually expect to make more than market value. It's not something we can fault them for, given the inconvenience of having to move, compensate existing tenants, pay the cost of a replacement property (see point 1), and so forth.
Simply put, most developers would pick a GLS site over an en-bloc, barring truly exceptional circumstances (e.g., the en-bloc site is so amazing it can't be matched by any GLS offerings).
If the government is eager to moderate home prices, they will maintain a healthy rate of GLS sites going up for sale; and this will put a lot of drag on the en-bloc market.
3. En-bloc sites can be more problematic
There's also the issue of en-bloc sagas dragging out, like what happened over at Chuan Park. When this happens, the developer in question would be stuck until it is fully resolved, and there's an opportunity cost to be accounted for.
Read this next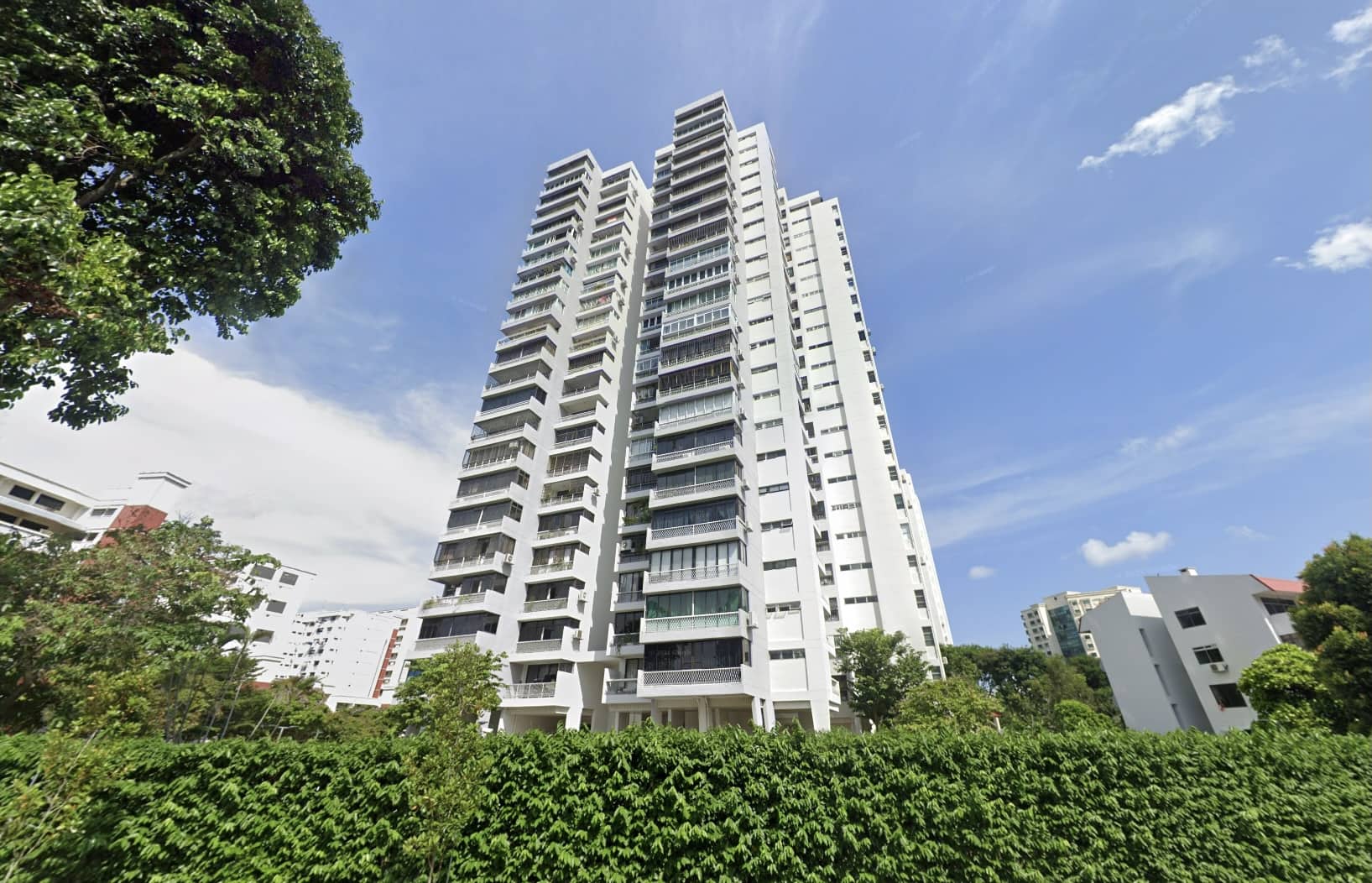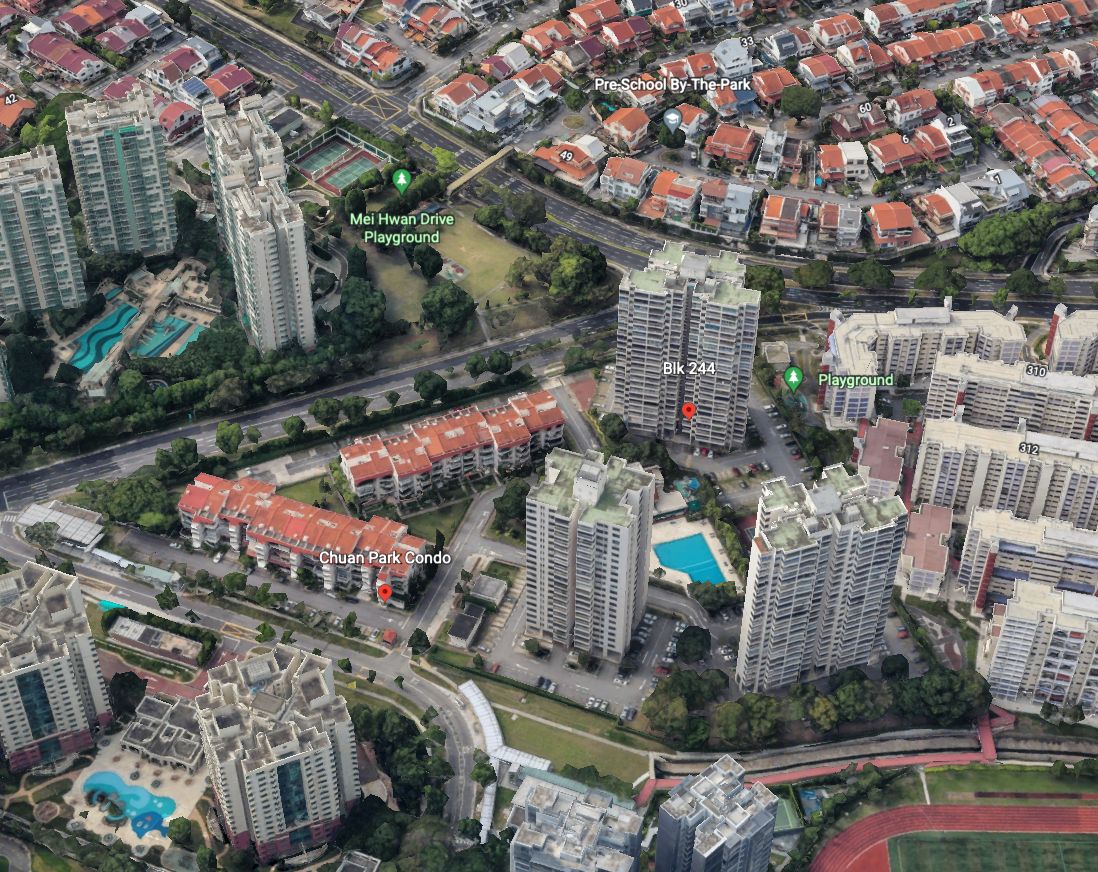 Also, there can be unforeseen issues with the land that is only seen once the previous building has been bulldozed to the ground. This could cause unexpected costs to resolve, or time taken to plan around it.
Compare this to GLS sites, which come flat (no costs to raze the buildings to the ground), and ready to build.
In an environment with just 5 years to build and sell all the units, it's understandable why GLS sites are preferred today.
4. A high-interest rate environment
We've had a low-interest rate environment since around 2008/9 when the US Federal Reserve kept rates at zero or near zero as a form of economic stimulus. This carried on for an abnormally long period, right up till the past two years (Covid-19 prolonged the need for low interest rates).
A high-interest rate environment signals big changes for developers. The most obvious impact is on their own financing costs; but developers also need to consider that buyers are more reluctant to take big loans, during times when interest rates are high. This can make it harder to sell units, and tougher to meet the five-year deadline.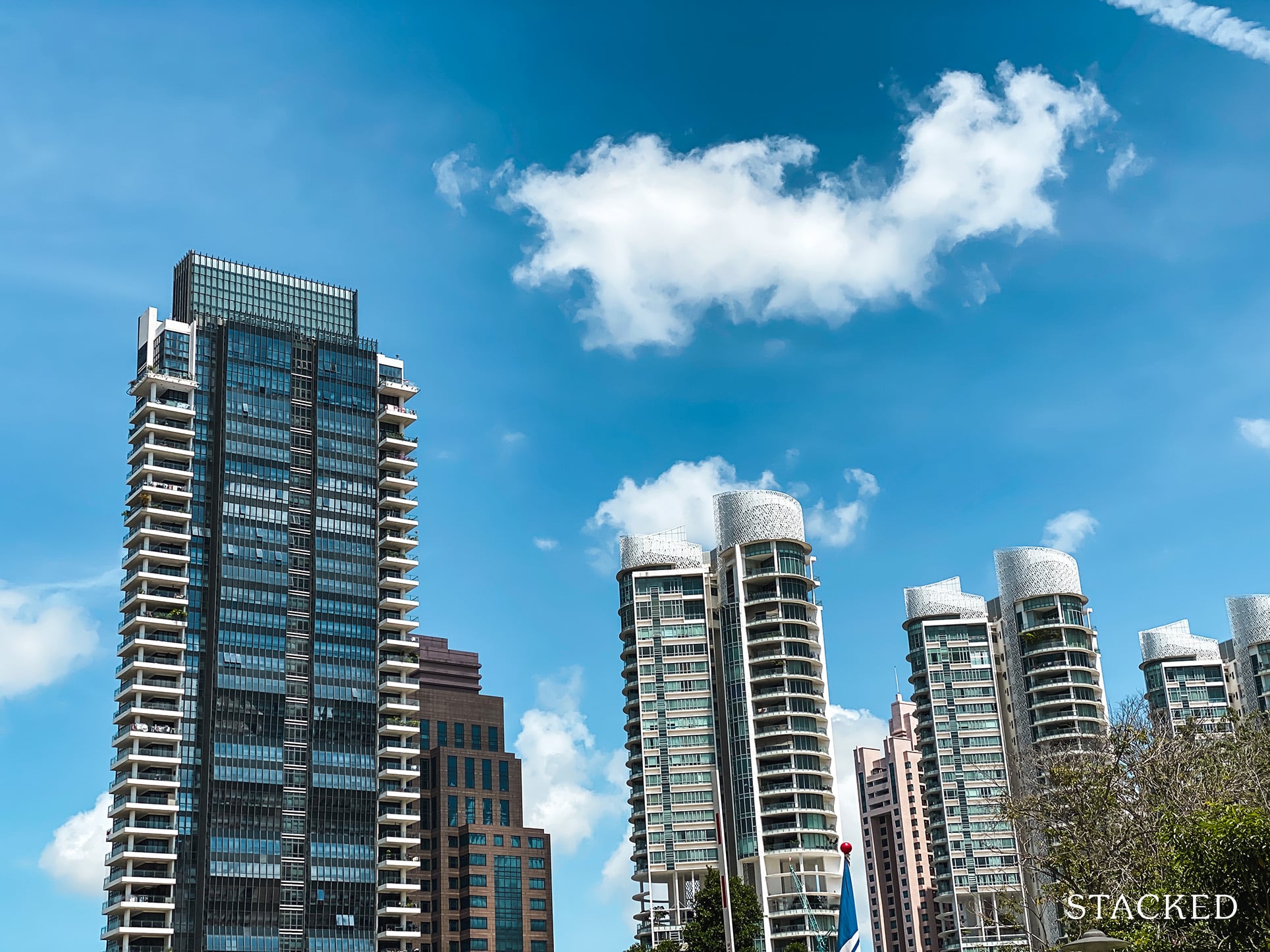 So far, Singaporeans seem unfazed by high interest rates. But one executive from a development firm, who declined to be named, said they couldn't be certain about this:
"New private home transactions following Covid are driven by various factors like the rise Work From Home arrangements, a strengthening rental market, and a previous supply crunch. So far these have been sufficient to drive transactions despite rising interest rates. But these are not permanent factors, and it's premature to say interest rates will remain a non-issue going forward."
Developers are worried, for instance, about the impact of buyers meeting TDSR limits with a new floor rate of 3.5 per cent. This floor rate was set by authorities in response to rising rates, and is likely to rise if rates continue upward (which seems likely to happen as you read this). 
This makes developers conservative in collective sale bids, and owners less receptive to an en-bloc.
From word on the ground, any en-bloc sales in the near term will likely be in fringe regions.
As the unexpectedly low bids for the Marina South white site shows, developers are less about grand and showy projects this year. Realtors we spoke to said en-bloc attempts will likely revolve around older resale condos in fringe regions, where the overall quantum is lower. These are also the areas where developers can still count on quicker sales, as the prices are better matched to HDB upgraders.
Realtors also noted that many small en-bloc attempts (e.g., collective sales of old walk-up apartments) have gone unnoticed, as there's no requirement for an en-bloc to be announced to the wider public. They said that smaller developers, who lack the means to bid for larger sites like GLS plots, continue to be active in this segment.
Follow us on Stacked so we can keep you updated on this situation. We'll also provide you with in-depth reviews of new and resale properties alike.