Property Stories
A Tale of Two Properties: How My Leasehold Property is worth $300k More Than a Friend Who Bought a Freehold Property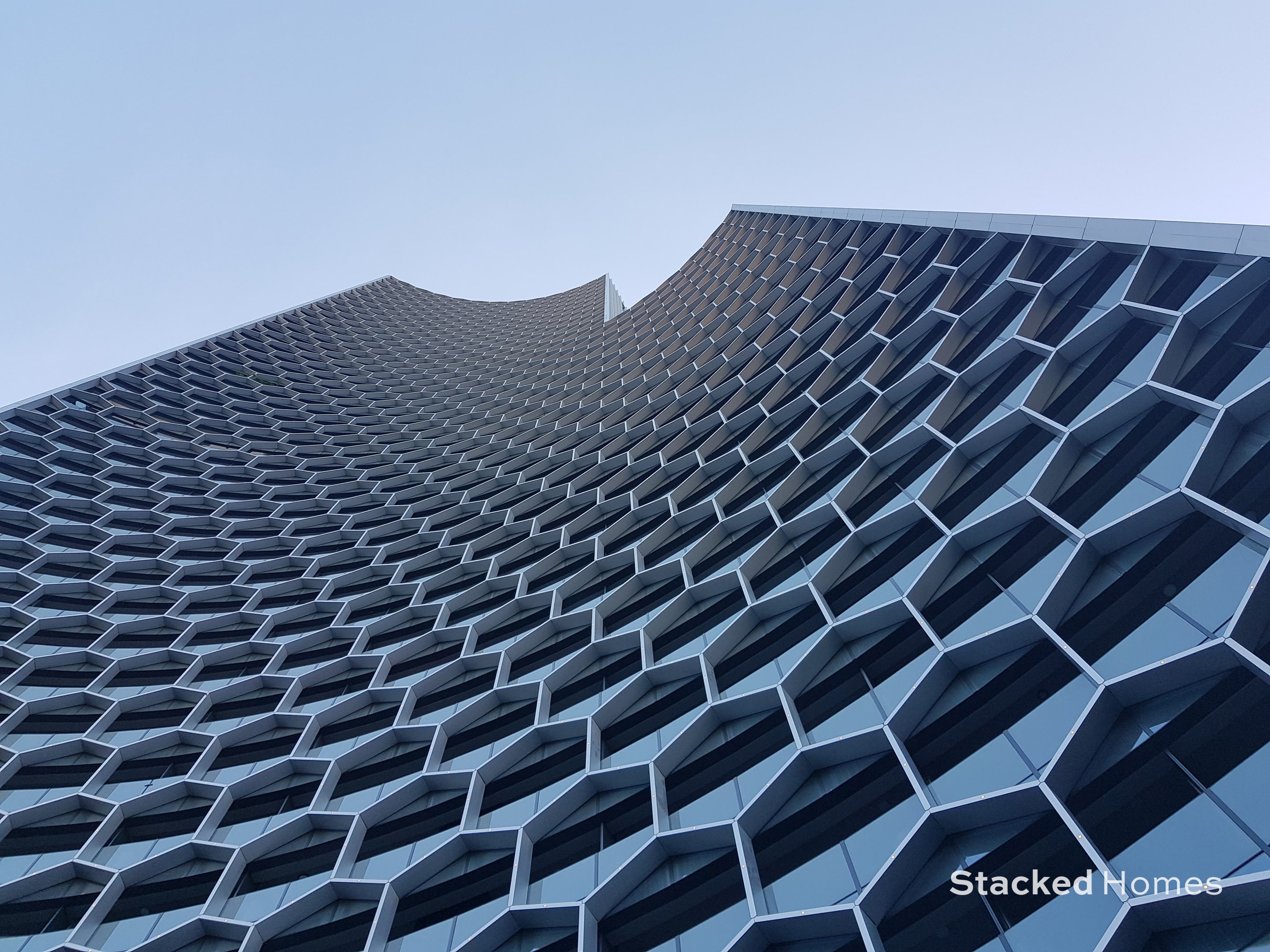 5
min read
Back in early 2013, I was engaged in a discussion with a friend about freehold property and leasehold property as an investment as we were both looking for an investment property.
It started off quite innocently but very quickly led to a heated debate about which is better.
I can hear some people screaming at their phone right now.
Of course freehold is better!
Which, by the way, was exactly my friend's first line.
So why is it better?
According to him:
It retains its value better. (debatable)
It fetches higher prices during an en bloc sale. (sounds about right)
It enjoys a better capital appreciation. (debatable)
Less stress, when the lease starts to run down. (true)
Now, obviously, I hold a much different view to this (hence the argument).
Let me give you a real-life example.
How I bought my investment property
Not long after our conversation, the January cooling measures were announced.
Just to provide some background, here were some of the key changes:
– ABSD raised between 5 and 7 percentage points across the board. This is to be imposed on PRs purchasing their first residential property and Singaporeans purchasing their second property.
– Individuals obtaining a second housing loan, the LTV limits will be lowered to 50 percent.
– Minimum cash down payment for individuals applying for a second housing loan raised from 10 percent to 25 percent.
There were a few others, but these were the ones earmarked to have the hardest impact at that time.
Thinking that would put a dampener on property prices, I was relentless in my search for a property.
However, it wasn't till the mid of the year did I hear news of an iconic mixed development located in the Downtown Core that was scheduled to be released at the end of the year.
My interest was piqued.
It was the Duo Residences.
Jointly developed by Temasek Holdings and Khazanah, the Duo Residences ticked all the boxes for what I was looking for in an investment property.
Leasehold? Check.
Limited supply of new launch in the area? Check.
Near business districts for rental? Check.
Next to MRT station? Check.
Plus it was a mixed development, which meant there was going to be office spaces and a retail section.
So I had my sights set on its launch at the end of the year.
Predictably, the launch went extremely well, as it sold 87 percent in three days!
Thankfully, I managed to purchase a 2 bedroom unit during the launch at a price of $1,8xx,xxx.
My friend obviously chose not to partake in this and was still on the lookout for his freehold property.
He finally purchased his place close to a year later in 2014.
The property of his careful choice?
Robin Residences.
He managed to secure a 2 bedroom unit at a similar price to mine, $1,8xx,xxx.
Freehold property vs Leasehold Property
Now looking back on hindsight in 2019, I can safely say which has been the better purchase.
Before we look at the numbers, here are some things you will have to bear in mind.
I took into account gross rental yields.
Both properties were purchased at different times, which isn't the best for a direct comparison.
That being said, my purchase of Duo Residences was actually at a higher peak according to the private residential property price index.
Final selling price is just an estimate, and I made no account for agent fees, lawyer fees, and stamp duty, etc.
Finally, the approximate price being sold as of this point is based on current transactions with caveats lodged online (from URA).
There was no recent transaction for Robin Residences for the 2 bedroom, so I just used the latest PSF price which was for a 1 bedroom.


And here is the comparison breakdown:
| | | |
| --- | --- | --- |
| | Duo Residences | Robin Residences |
| Purchase Price | $1.8m | $1.8m |
| PSF | $1,850 | $2,300 |
| Monthly Rent | $5,500 | $3,500 |
| Rental Period (Years) | 2 | 3 |
| Total Rent Collected | $132,000 | $126,000 |
| Selling Price | $2.3m | $2m |
| Upside | $632,000 | $326,000 |
As you can see, the difference in upside between the two is a staggering $306,000!
Plus this is not even including a year of rental that Robin Residences had as an extra.
That's not to say Robin Residences was a bad purchase.
Read this next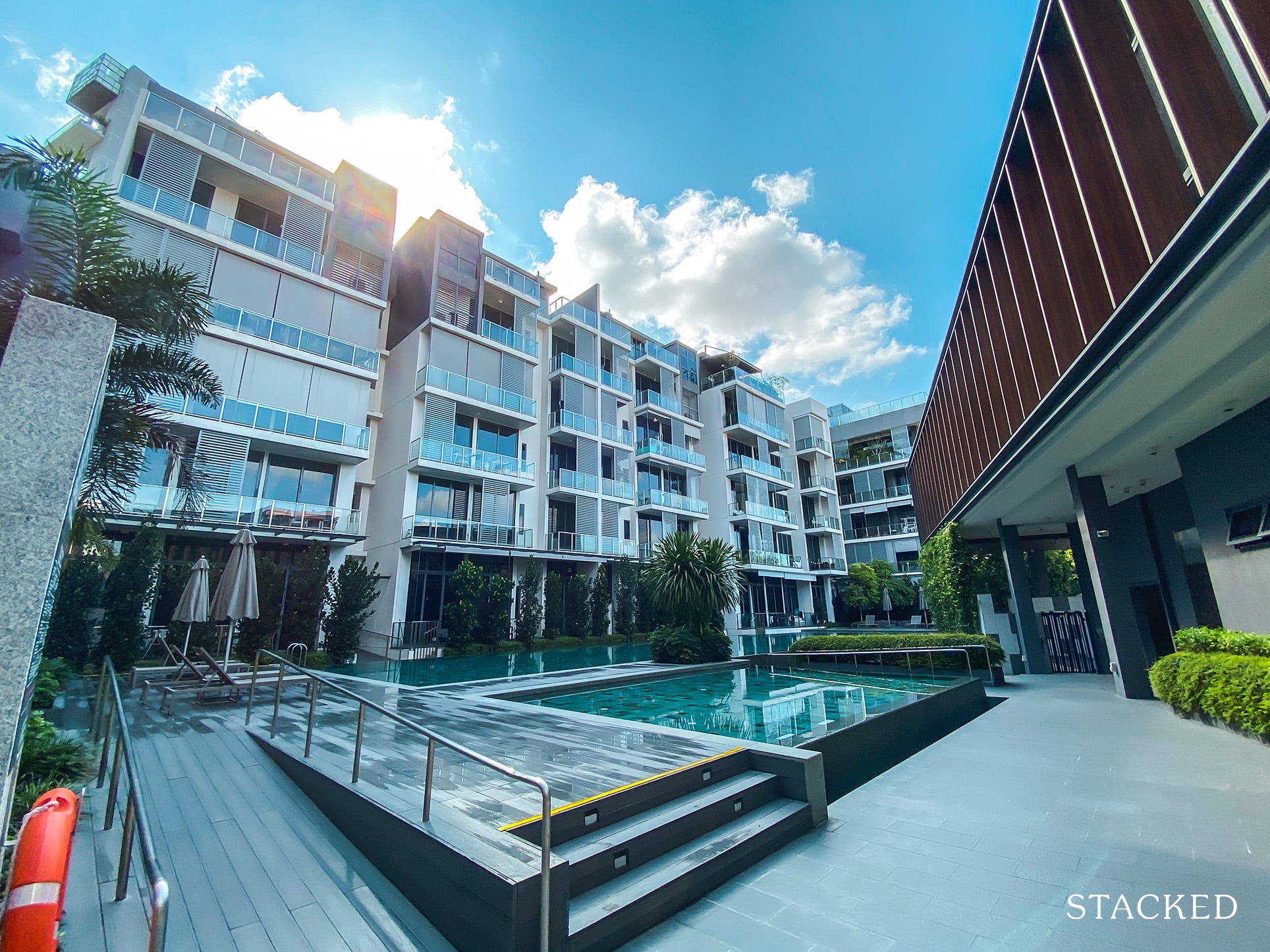 On paper it boasted:
– Freehold status
– 5 minutes to Stevens MRT (Downtown and Thomson-East Coast Line)
– Prestigious Bukit Timah location
– Opposite good schools (SCGS, SJI and ACS)
But at the end of the day, if we were both to cash out now, just look at the amount of difference it can make.
Conclusion
This post wasn't done to highlight my prowess as an investor but to share my experience on an often discussed topic of freehold property against leasehold property.
I firmly believe that there are many other factors that are much more important than whether it is a leasehold or freehold property.
Factors like location, nearby amenities and potential of the land or its surroundings are much more crucial points to note when judging if a place is a worthy investment.
To further back up my point, seeing that the Guoco Midtown which was bought at $1,706 psf per plot ratio, I can expect prices here to be pushed up even further in the future.
Lastly, your exit point is also a pivotal factor.
For example, if you were looking to buy and hold for a minimum of 50 years, which would be the best option?
Clearly, a freehold property would be the better bet.
So if you have a long term view over your investments, a freehold property might be the better option.
But if you are looking in a short to a mid-term period of 4 to 10 years, I believe that a new leasehold property is the way to go.