Buying
Why Do People Still Opt For Pricier New Condos Over Resale in 2023: 4 Case Studies That Show PSF Isn't Everything
Ryan J
July 10, 2023

7

min read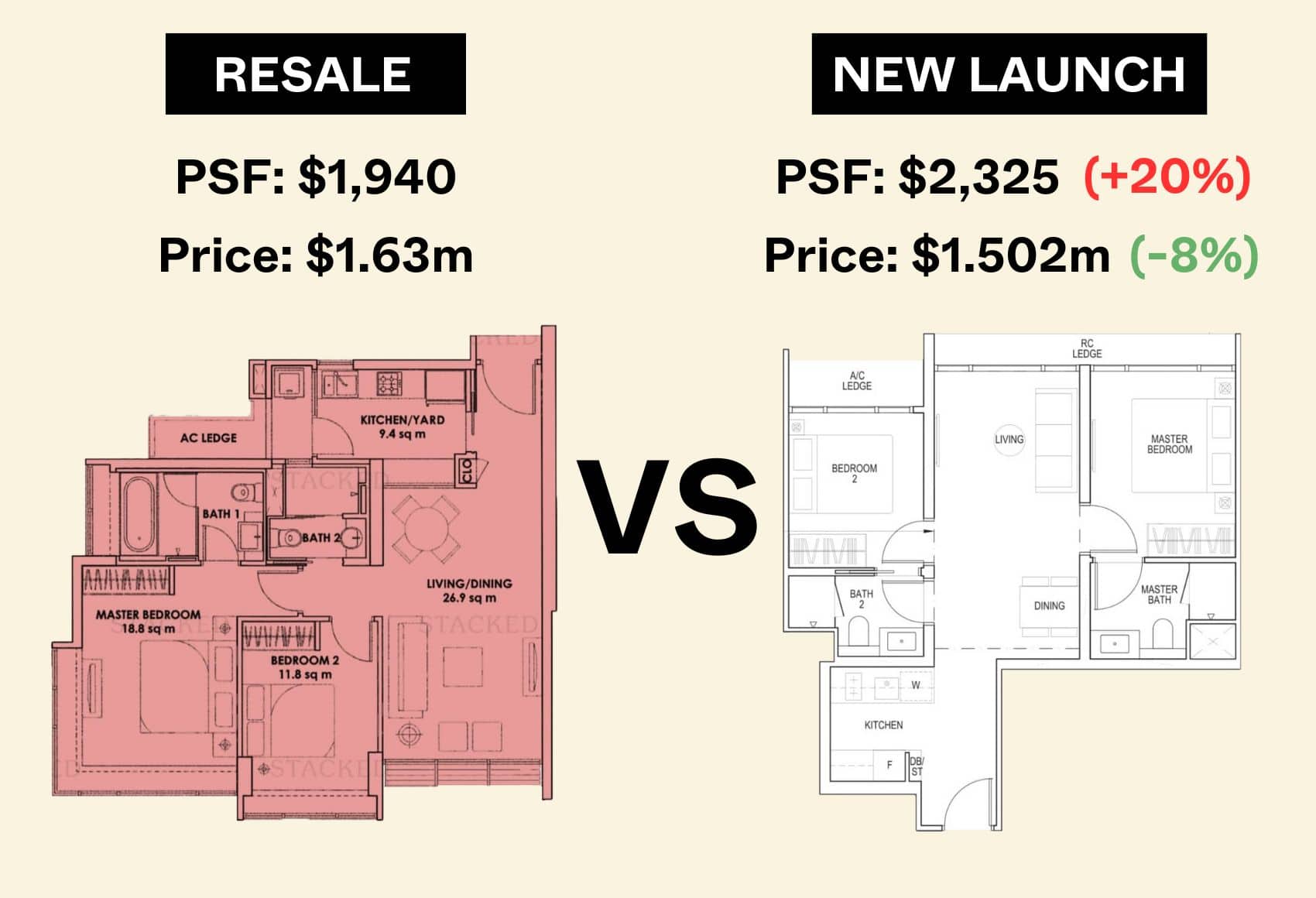 7
min read
In 2018, there was a research report by DBS that forecasted new private homes to cost between $2,300 to $2,900 psf on average by 2030. This sounded incredibly bullish back then, especially when the average new private home cost about $1,500 psf in 2018.
But look where we are today.
It's 2023, and the average price of a new launch has been $2,380 psf so far.
So since May of this year, there have been reports of a widening price gap between new and resale condos. With new launch prices at a new norm of $2,100 psf, even in fringe regions, it's no surprise that more HDB upgraders are turning to the resale market. That's also ignited more price comparisons between new and resale counterparts, as home buyers hunt for the best deals.
But if the price per square foot of new launch condos has been so out of reach (as compared to resale), why would anyone still be buying a new launch today? Beyond the reasons for newer facilities and grounds, there's a bigger reason for that – and that's the overall quantum.
It's simple. Older condos are typically bigger (and sometimes even less efficient with bay windows and planters), whereas new condos are smaller, which also makes better use of space.
This has resulted in cases where the new launch may even be a cheaper entry price into the area.
Here are a few examples of where this has happened:
1. Cairnhill 16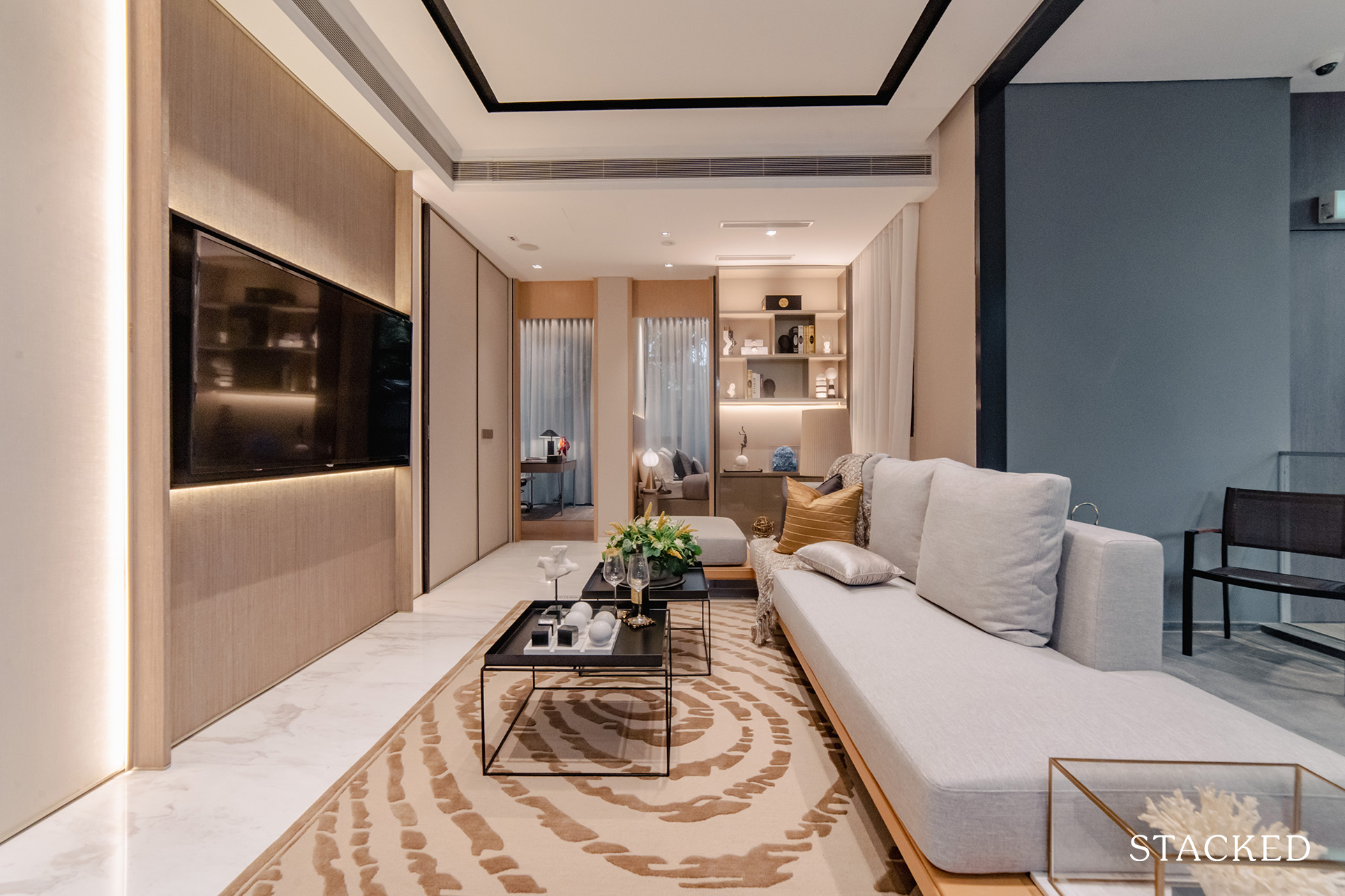 Cairnhill 16 is a luxury development in its namesake neighbourhood, and while it's up for discussion what we can truly term as luxury, it does have a few plus points up its sleeve. It's small and exclusive (39 units), is freehold, has 3.2m ceilings, and is less than a 10-minute drive to Orchard.
We won't go into amenities because, when you're that close to the heart of the main shopping belt, you have whatever you need nearby. Public transport also doesn't bear talking about, as you can be sure anyone living or renting in this area doesn't need it.
At an average of $2,860 psf, this condo is one of the pricier options in Newton. But don't let that fool you: it measures well against many resale counterparts for value.
| | | | | | |
| --- | --- | --- | --- | --- | --- |
| Development | Units | Average Psf | TOP | Tenure | Price Gap |
| Cairnhill 16 | 39 | $2,727 | 2023 | Freehold | – |
| The Peak @ Cairnhill I | 52 | $2,064 | 2014 | Freehold | -24.3% |
| The Vermont on Cairnhill | 158 | $2,534 | 2013 | Freehold | -7% |
| CityVista Residences | 70 | $1,933 | 2010 | Freehold | -29.1% |
| Cairnhill Residences | 97 | $2,527 | 2009 | Freehold | -7.3% |
| The Edge on Cairnhill | 46 | $2,346 | 2002 | Freehold | -14% |
| Vida | 137 | $2,100 | 2009 | Freehold | -23% |
| Orchard Scotts | 387 | $1,729 | 2008 | 99-year Leasehold | -36.6% |
| Hilltops | 240 | $3,746 | 2011 | Freehold | +37.4% |
| Casa Cairnhill | 72 | $2,079 | 1991 | Freehold | -23.76% |
Data was sourced in January 2023
One example would be Helios Residences. The two-bedders here are about 1,313 sq. ft., and have transacted at around $3 million: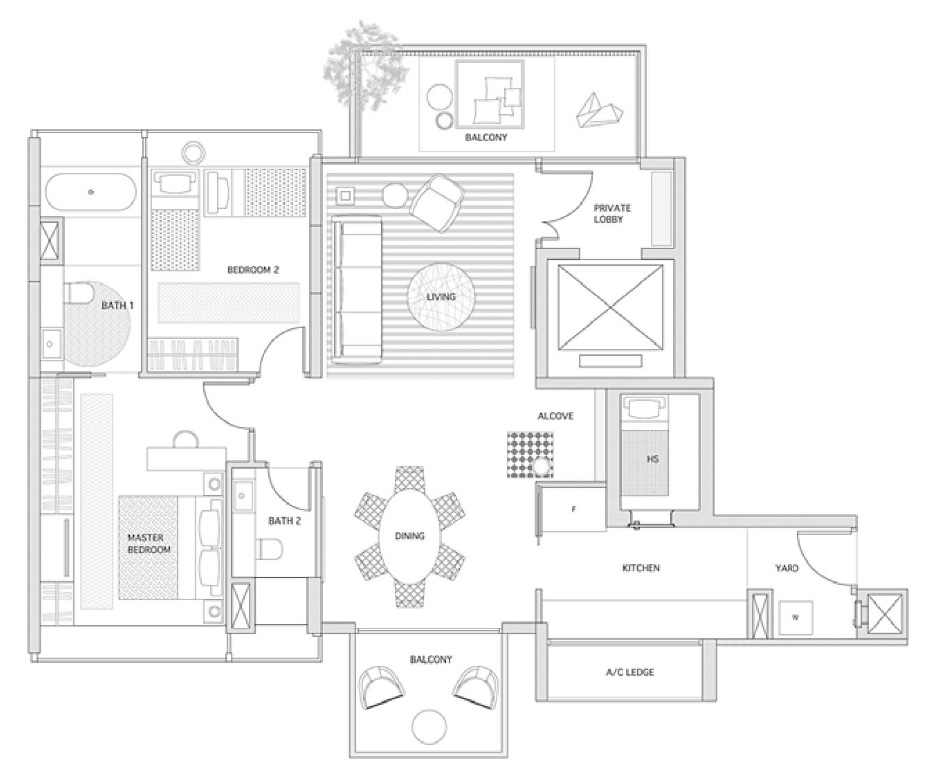 This is almost on par with a three-bedder at Cairnhill 16. A 6th floor 3-bedroom unit (1,055 sq ft) went for $3,068,772 in June 2023. It may not have the practical household shelter/yard, but it does allow you to have an extra bedroom compared to the 2-bedroom that Helios offers, which is the dealbreaker.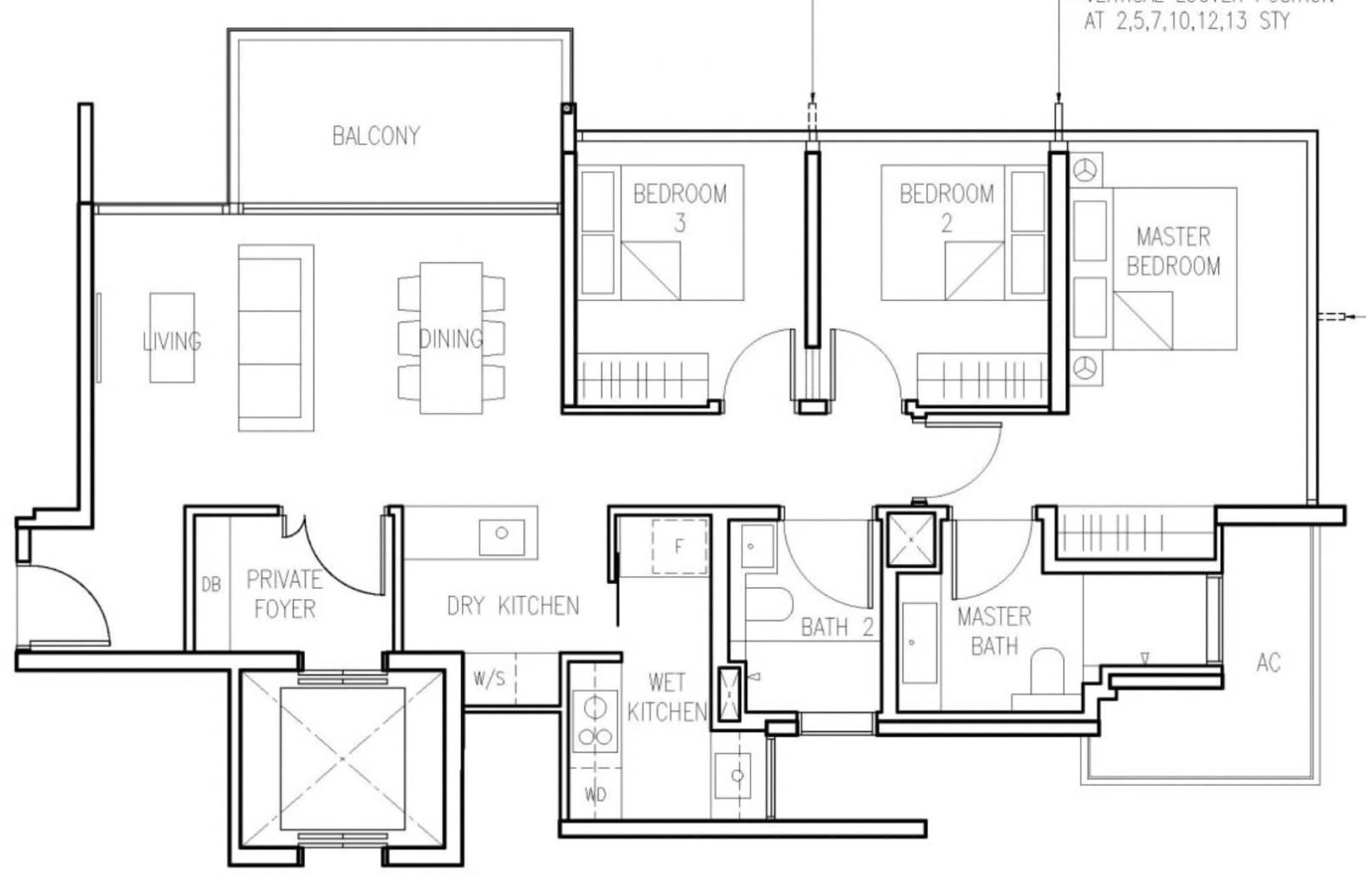 This is generally considered better, so it's surprising the price gap between the two isn't wider. 
Also nearby is CityVista Residences. Here, a 2,629 sq. ft. unit (four-bedder) transacts at around $5.2 million.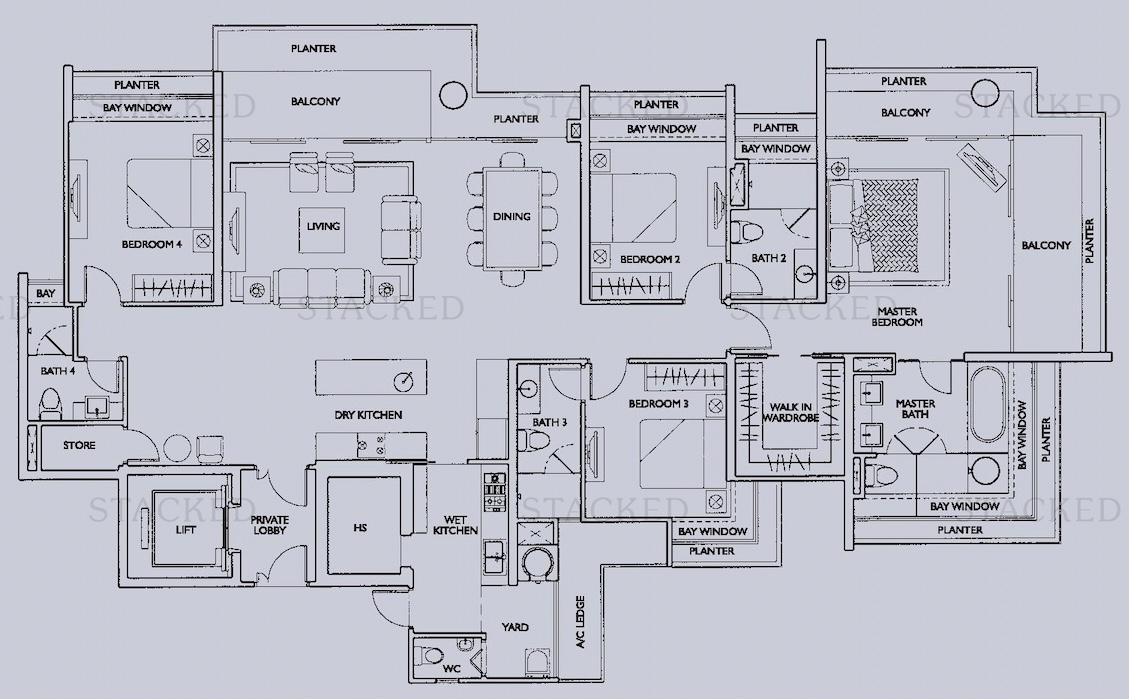 This is admittedly bigger than Cairnhill 16's four-bedders (1,744 sq. ft.), but the interior features matter. CityVista units still have the downsides of 2000's era condo layouts – chief among them, space-consuming bay windows, which appear in far too many spots in the unit. There's also a large indoor area outside the lift lobby, which isn't useful for much besides a small study. 
The only advantage to the CityVista counterpart, besides raw square footage (that's swallowed up by things like bay windows) is having one extra bathroom. For this, the 29.1 per cent premium gap would lean toward Cairnhill 16.
2. The Botany at Dairy Farm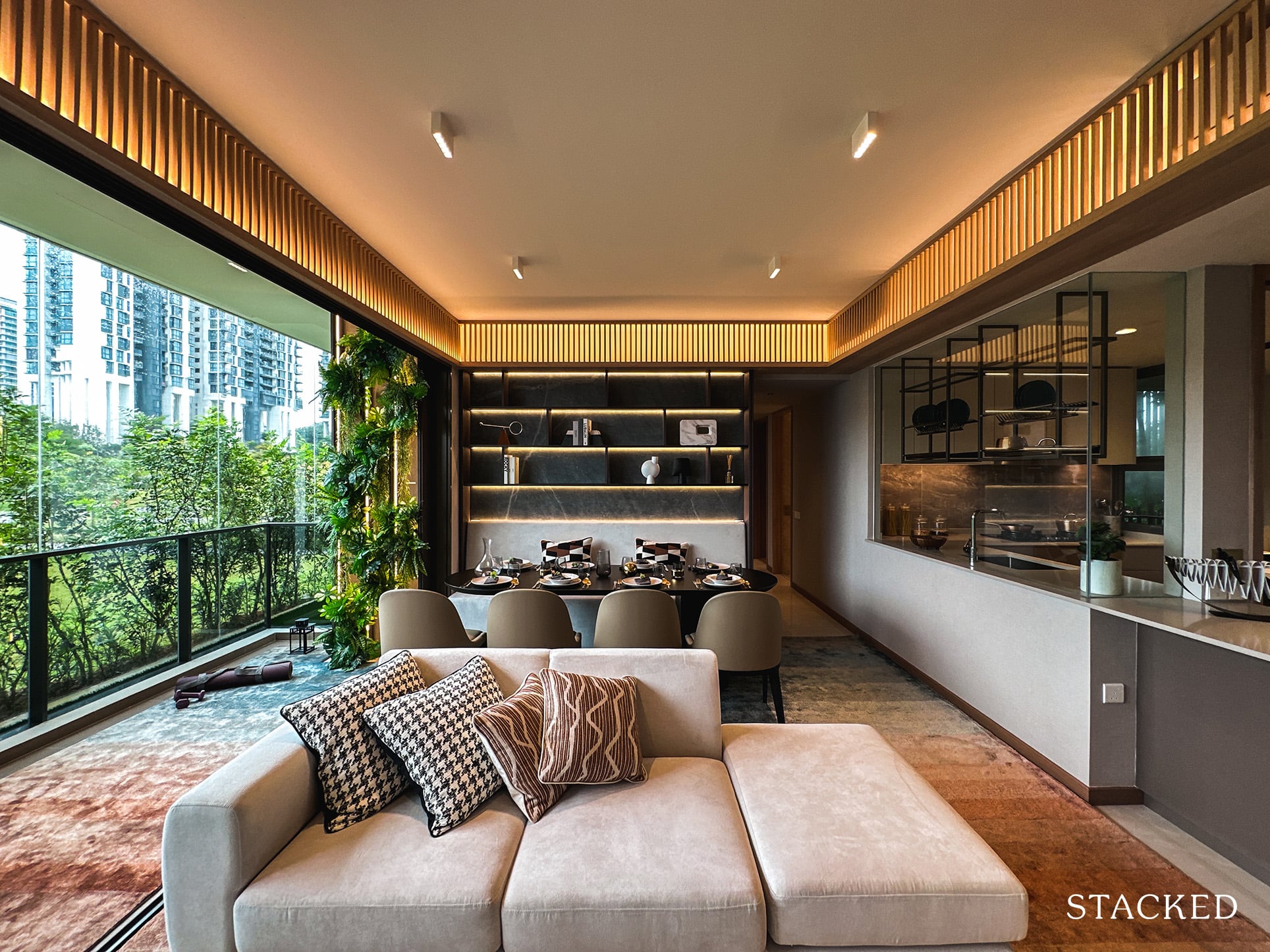 One of the "greenest" condos in Singapore, this development is right next to Dairy Farm Nature Park. The Wallace Trail and education centre are here, so it's a hotspot for hikers and nature lovers; this is one of the few places left in Singapore where you can see wild monkeys.
The Botany at Dairy Farm is also less than a five-minute drive to the Hillview area, and malls like HillV2. The development of Dairy Farm Residences with 40,000 sq. ft. worth of retail space will also introduce more amenities to the area.
For The Botany, our highlight is the three-bedders, where the quantum is close to that of some resale condos. For example, Foresque Residences, located just across the road, had a three-bedder unit on the 13th floor that sold for $1.75 million.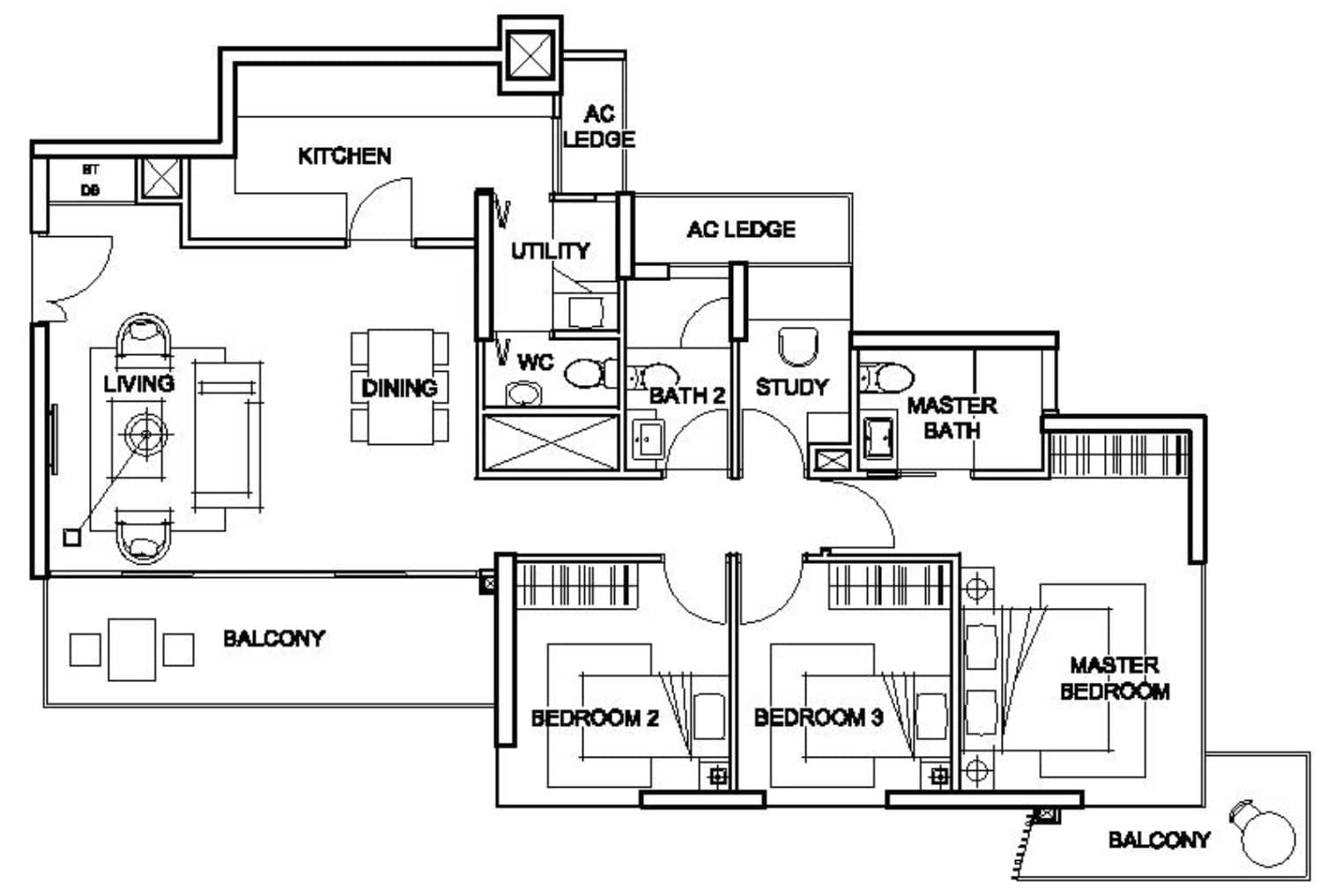 However, this is close to the price of a three-bedder in The Botany. Here's what its 3-bedroom looks like: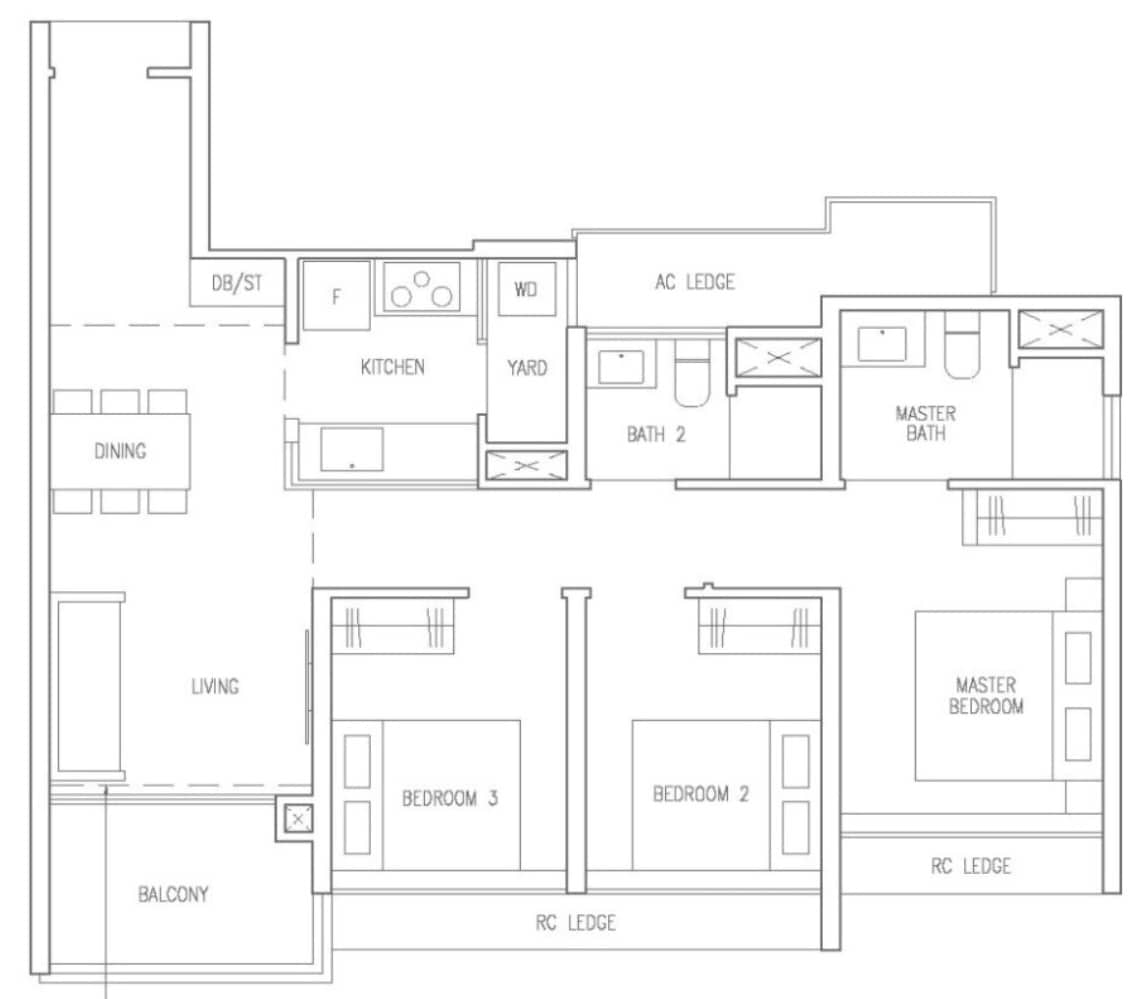 To be clear, we do expect prices at the Botany to still go up, perhaps into the $1.8 million to $1.9 million range. But even if it did, a gap ranging between five to 10 per cent is very small, given the 10-year age difference. 
3. Terra Hill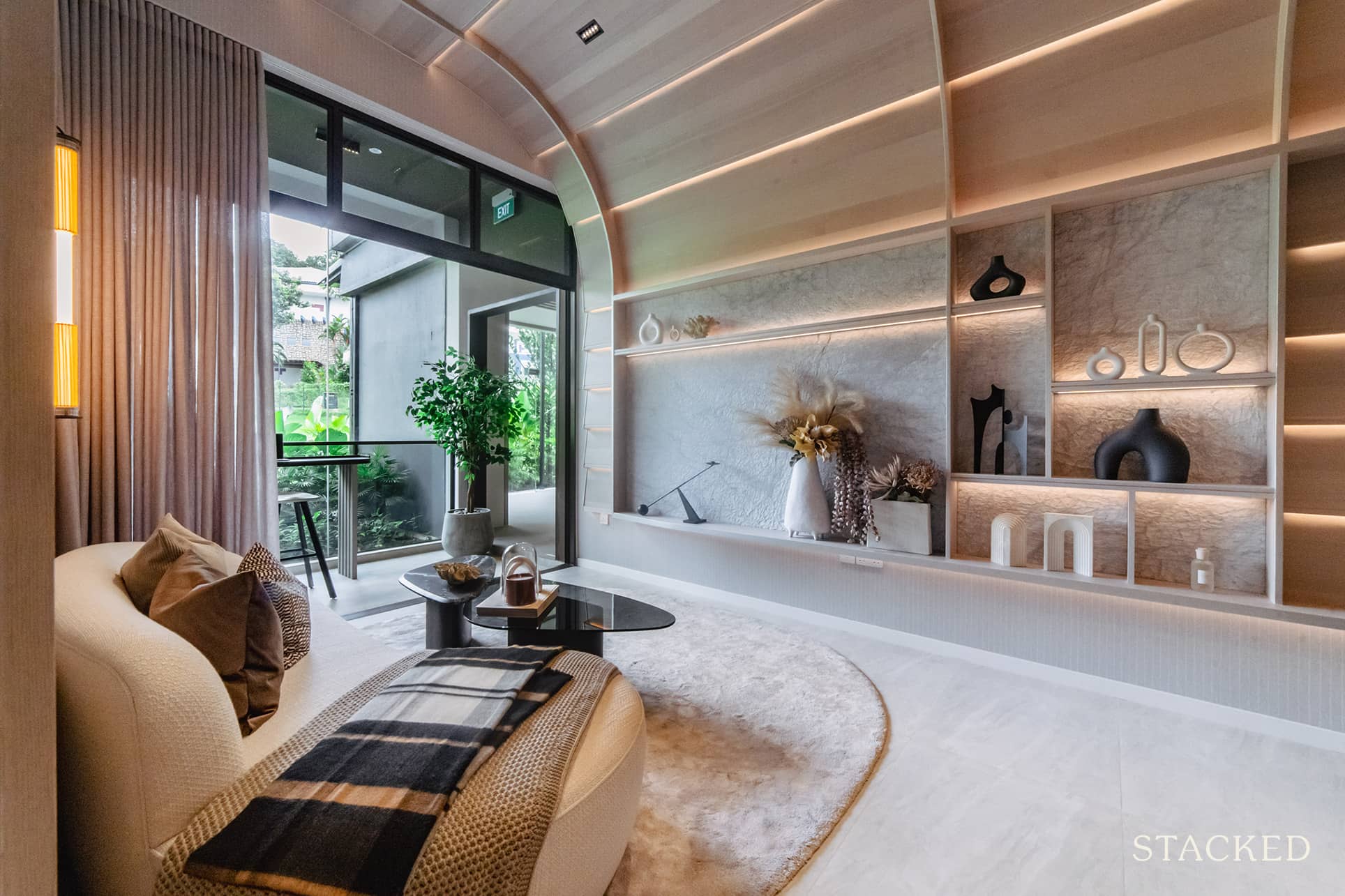 Terra Hill is close to Pasir Panjang MRT (CCL), and borders Kent Ridge Park. You can walk to the MRT station in just around five minutes; from here, you can get to VivoCity in HarbourFront in just four stops. Alternatively, go in that direction and you can get to Holland V in about five stops.
Our focus on Terra Hill would be the three-bedders. For Terra Hill, the starting prices of these units are around $2.35 million.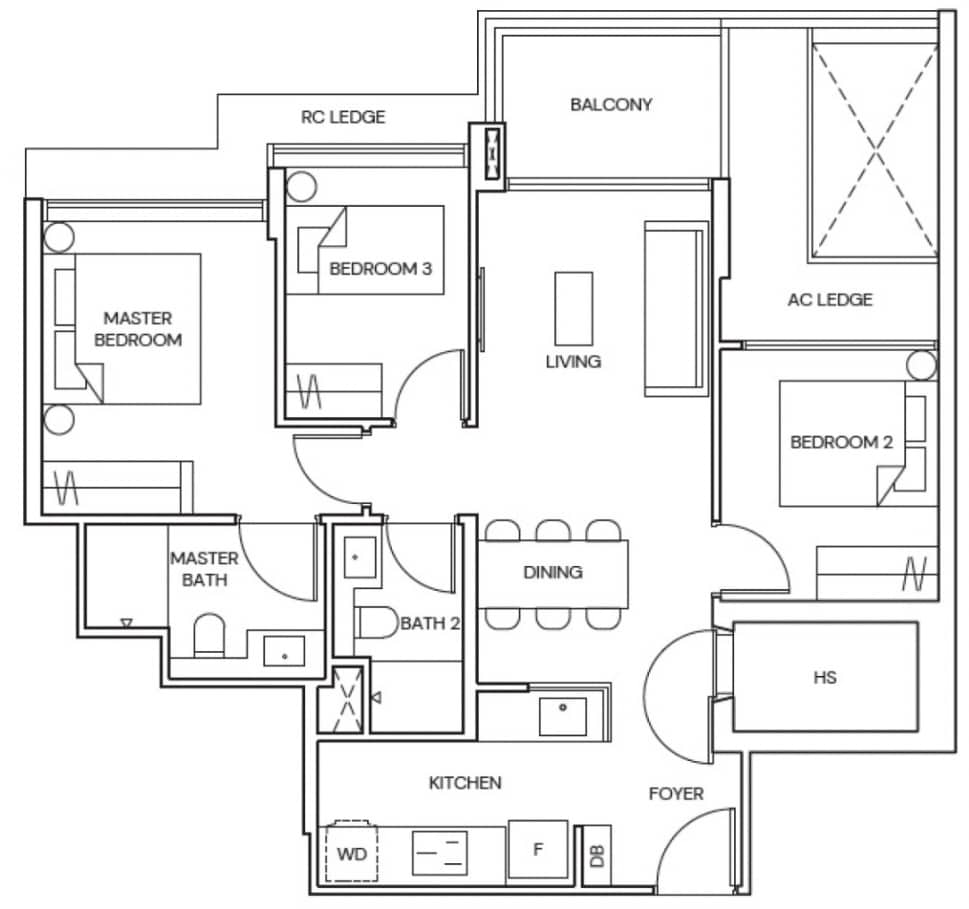 However, a resale penthouse unit at The Maylea nearby sold for around $2.27 million.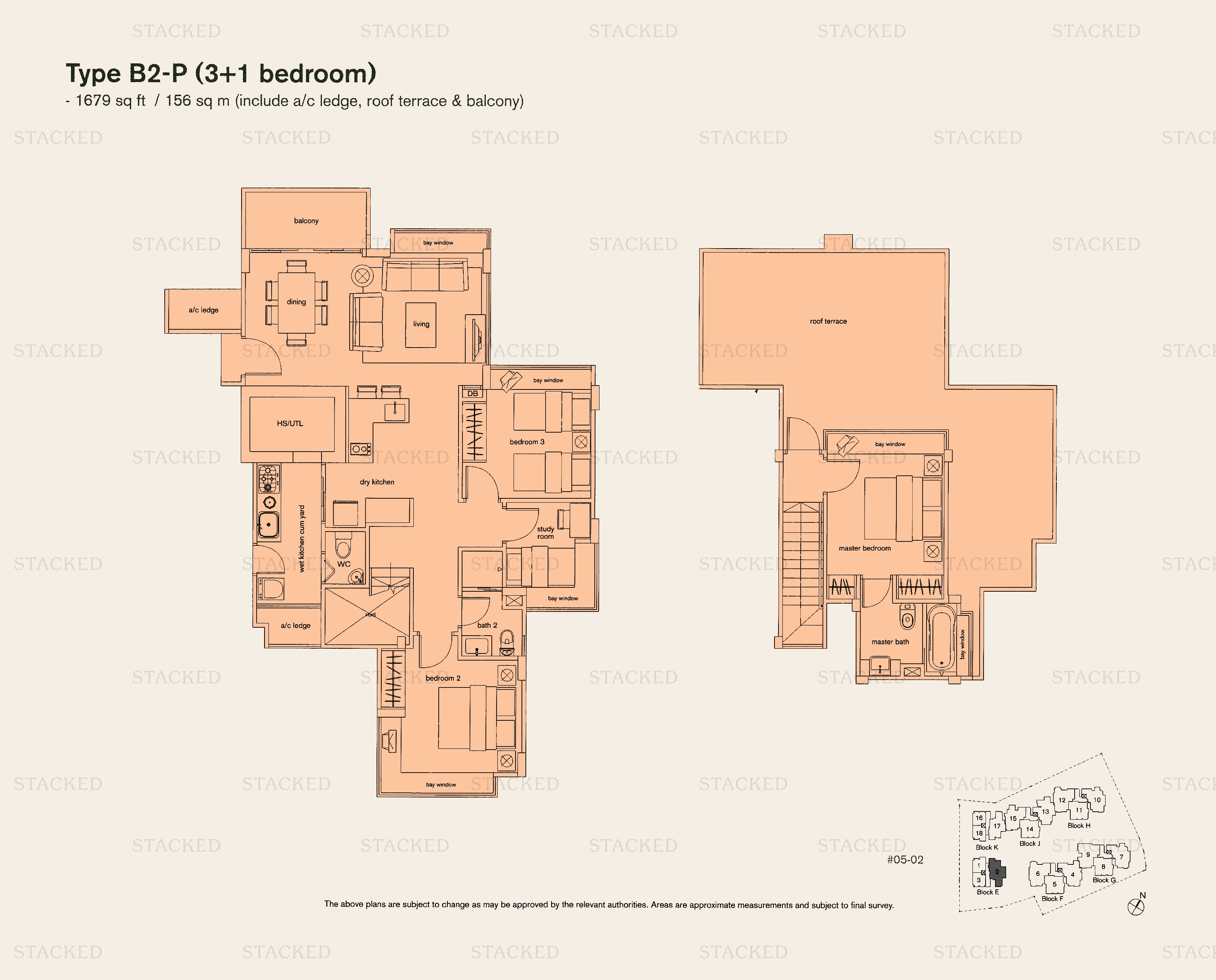 Now there are some drawbacks to The Maylea, such as the presence of bay windows (predictable given its 2008 build-year), and a potentially space-wasting rooftop terrace. The value of this feature is quite subjective. The room sizes of The Maylea aren't awe-inspiring, but there is a useful added study room, and an added toilet in the kitchen. This is one of the most likely alternatives a buyer would focus on, if they don't mind resale. 
4. Piccadilly Grand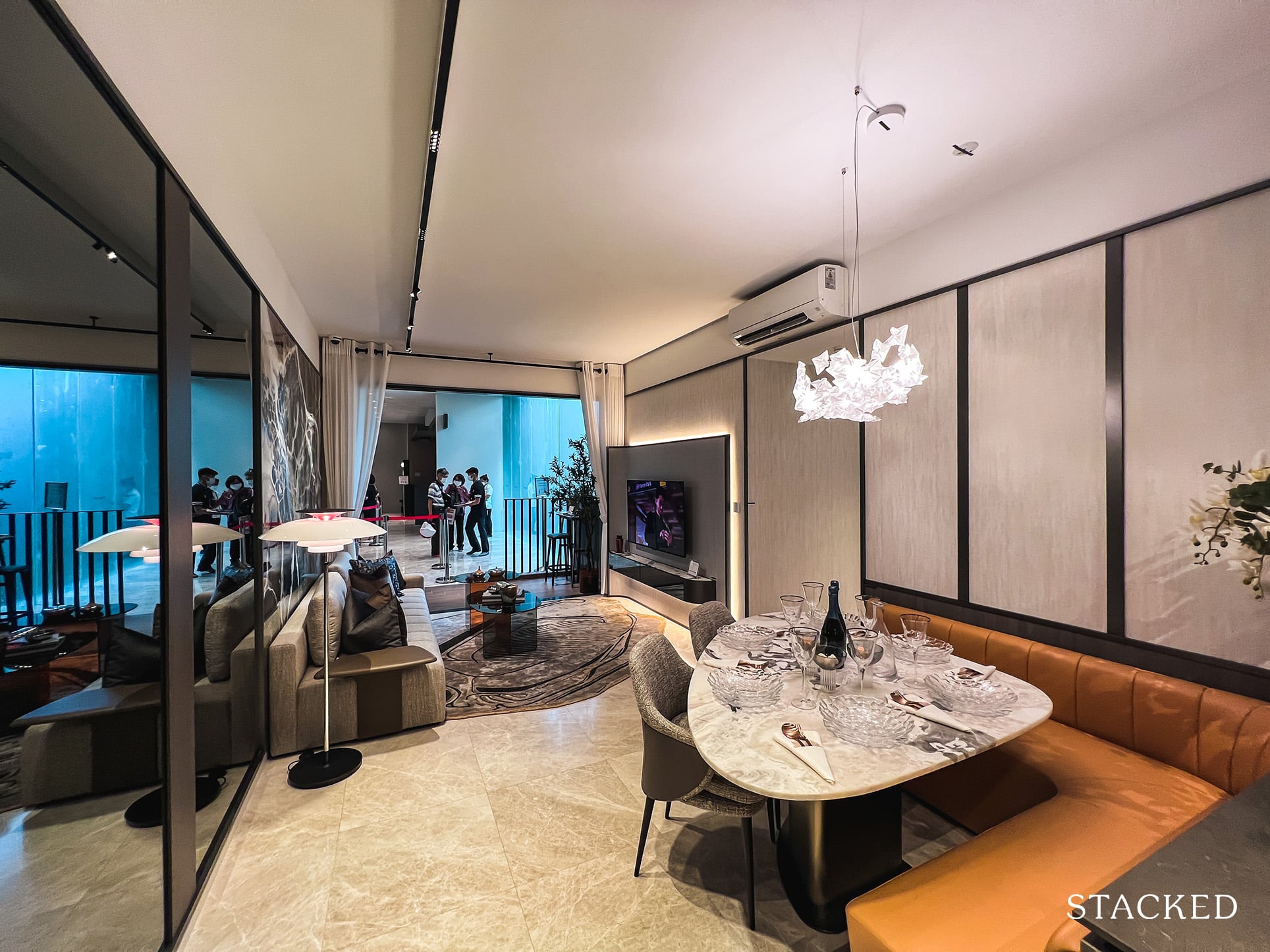 This condo has direct access to Farrer Park View MRT (NEL), and is within walking distance of the famous Mustafa Centre. Being so close to the heart of Little India, there's no end of food options nearby, many of which are also open 24 hours. This is a pretty high-density area in general, so it's more likely to appeal to urbanites. Piccadilly Grand also has integrated development benefits, with a retail component in the form of Piccadilly Galleria and a childcare centre.
Our first point of comparison would be with the two-bedders at City Square Residences. The smallest two-bedders at this resale project are 840 sq. ft., which is sizeable by today's standards.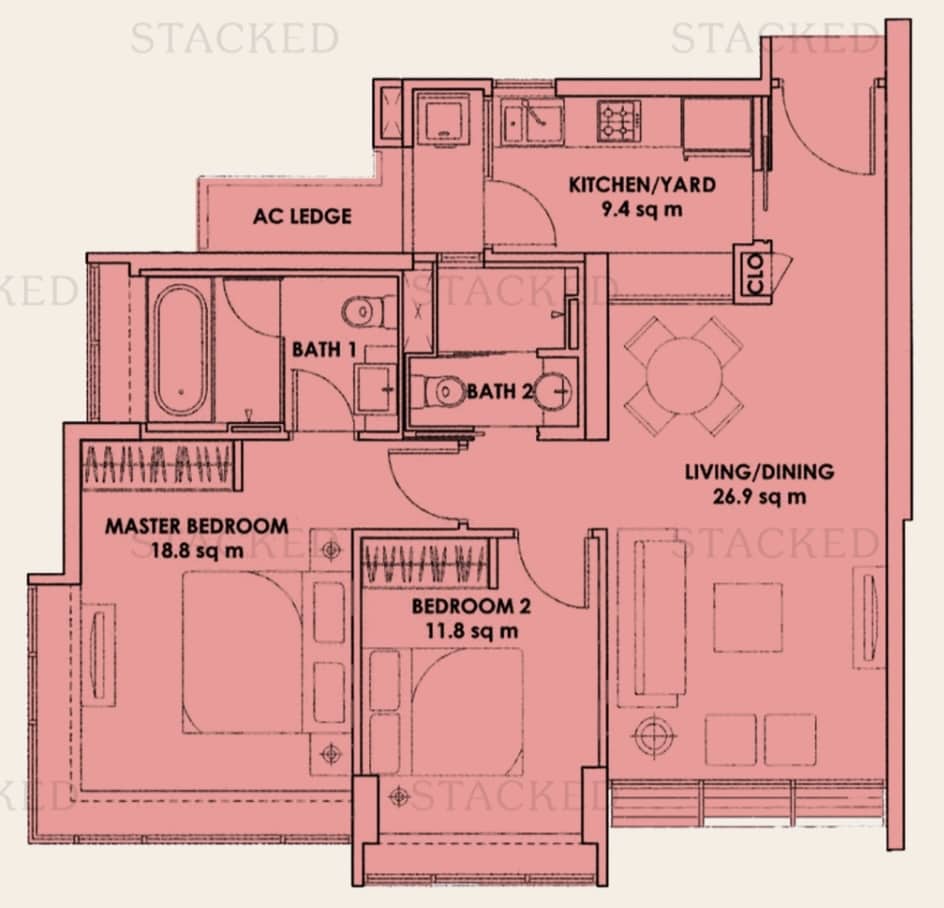 There are unfortunately space-consuming bay windows and no balcony, but the service yards on either end are good for cross-ventilation. 
We notice the last transacted two-bedder here was on the 19th floor, for $1.63 million. This is much higher than Piccadilly's indicative price for a two-bedder, at $1.348 million, although it's likely to be on a much higher floor.
So yes, a resale two-bedder at City Square can be 21 per cent higher than the indicative price of the newer Piccadilly Grand. 
That said, the 646 sq ft two-bedder at Piccadilly has a long walkway and a small kitchen and seems more catered toward tenants than owner-occupiers. There's also no balcony, and you'd need a dryer given the lack of a service yard.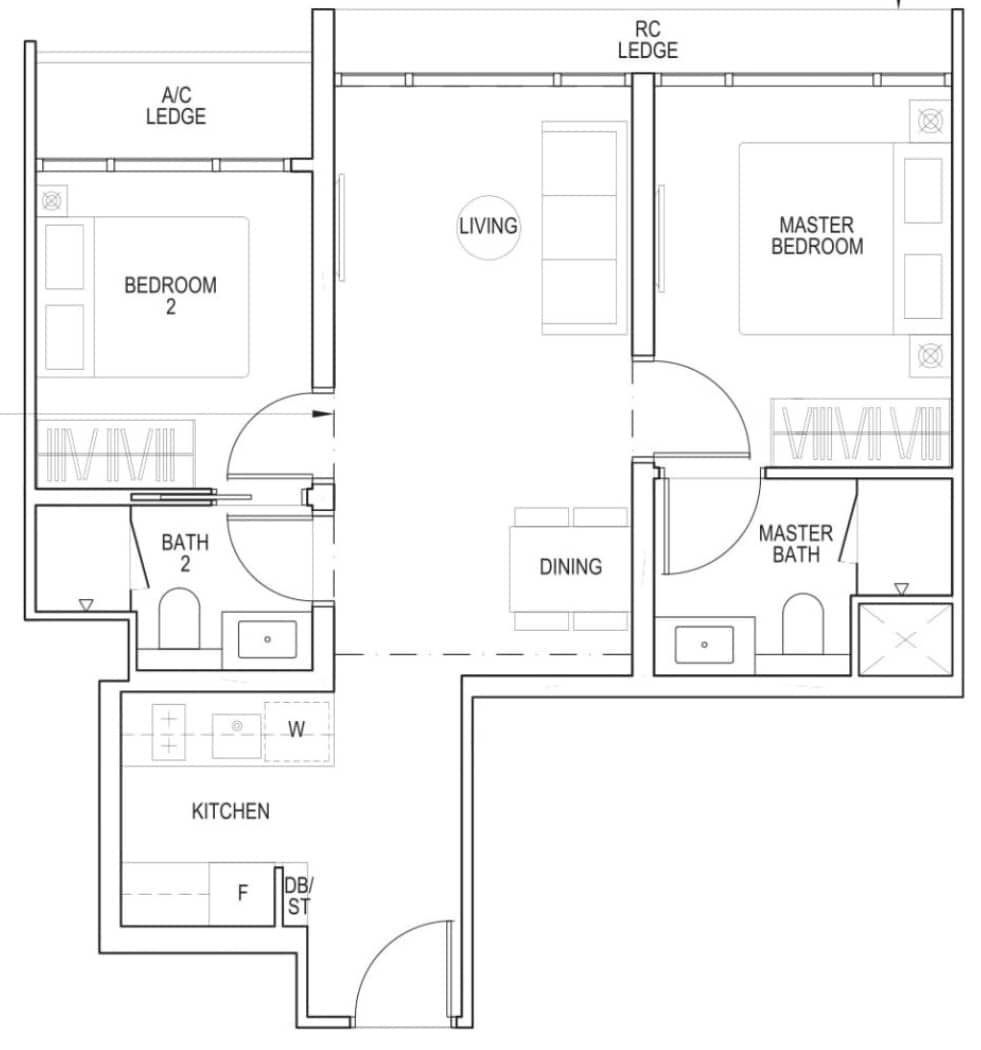 A 19th-floor unit of this layout at Piccadilly Grand was eventually sold for $1,502,000 which is still more than $100,000 less than what City Square Residences went for.
City Square Residences is probably the first point of comparison, given the more family-oriented layouts with the service yard. And while City Square is further from Farrer Park MRT, it's not a huge difference; we may actually see better long-term retention value here. 
Ultimately when it comes to buying a condo, going by the psf alone is a metric isn't the most accurate way of making a comparison. For more examples, here's a piece that we last wrote about the psf price gap in 2019 (not the most up-to-date in terms of prices, but it gets the point across).
We'll continue to monitor the price gap as we head into 2023, so do follow us on Stacked. We'll also provide you with in-depth reviews of both new and resale properties alike.