Advice
We Are A Family Of 5+1 Helper & 2 Dogs. Would A Penthouse At Riverside Melodies Or Oasis Garden Be A Better Fit?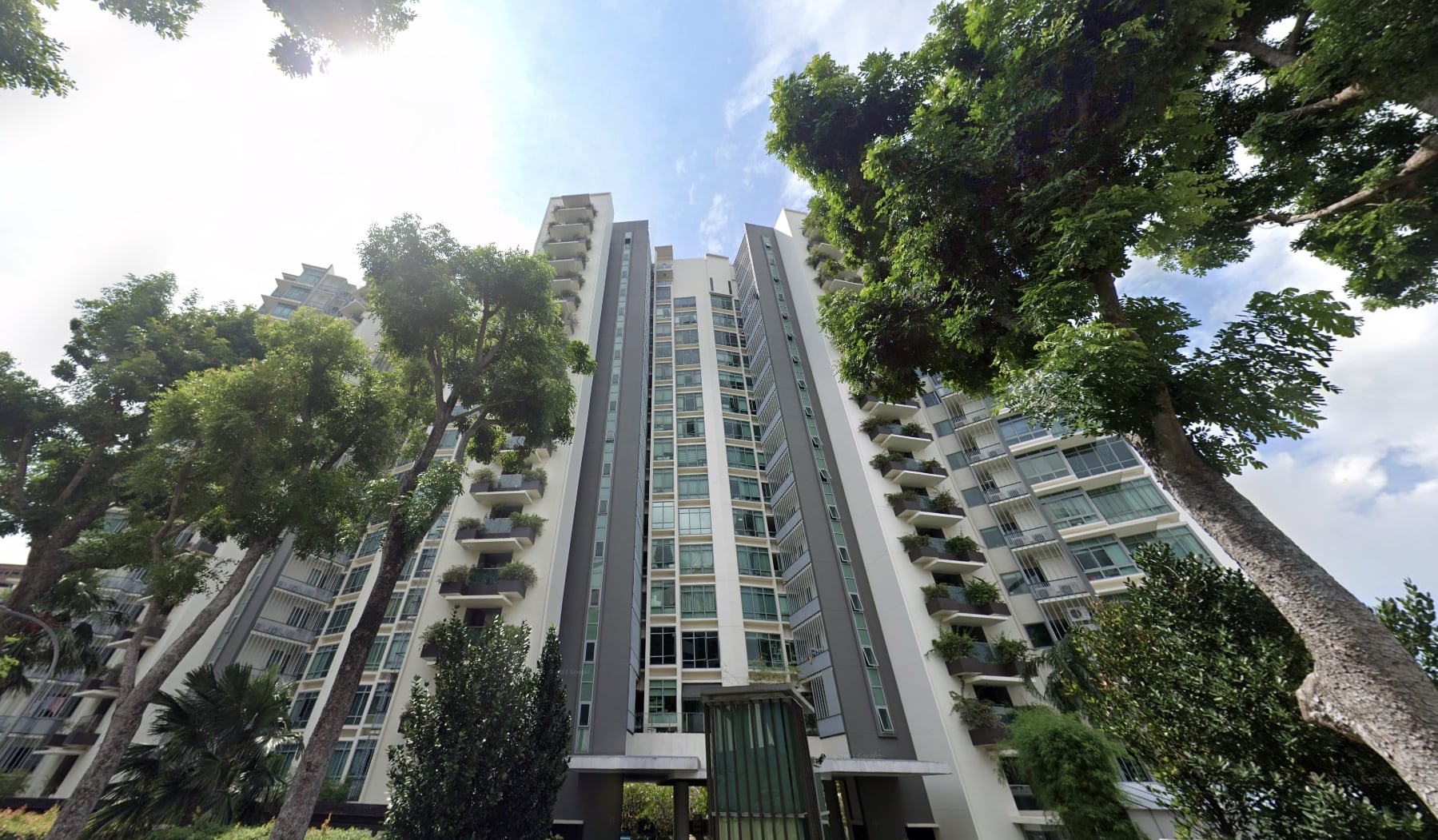 10
min read
Hi Stacked team, I am emailing you to get advice and an insider on buying property. My family of 5+1 helper and two dogs have decided to move from a 5 room (115sqm) HDB to larger premises due to space constraints in our current home. After 5 months, we have shortlisted our choices to 2 options:
Riverside Melodies and Oasis Garden.
Putting into consideration that my two parents; one with chronic back pain, would one day be unable to move as freely as now, we have put landed/strata properties aside, focusing on Penthouses/5BR condos. Hence, shortlisting the two properties. I thought that you could do an insider for me and my family, educating the general public who may face the same doubts.
PS: Been a stacked follower since Stacked was only at 7k on Instagram, if there is too much to handle for the team at Stacked to attend to us, no worries and pressure 🙂
Hope to hear from the Stacked team soon.
---
Hey there,
Thank you for writing to us and thanks for the support all this time, we truly appreciate it!
Your position is definitely a tough one, and moving to a bigger space will no doubt improve the quality of life for everyone in the family.
Regarding your decision between a duplex penthouse unit in Riverside Melodies or a single-level penthouse unit in Oasis Garden – we'd say that overall both have strong plus points as well as downsides, and are pretty different developments, to begin with. We will share in detail our thoughts on each development before concluding which we think could be the better choice for you and your family.
Riverside Melodies
Completed in 2014, Riverside Melodies is a 41 unit small boutique development located in District 12. Built on a small land plot, it offers basic facilities such as a pool and gym, that overlooks the Kallang River. It is located in the deeper end of St Michael's Road, and so it is quite a distance to the nearest amenities. It is situated closer to Potong Pasir station, although it is quite a distance and mostly an unsheltered walk. Prices have generally remained stable over the years with its current $11xx PSF; which is decent, considering it is a freehold RCR development.
While it is good to note that the development is in close proximity to a major expressway junction of the CTE and PIE, the downside is it is likely to face some white noise, especially since the penthouse unit is on the top floor of the development and it isn't a particularly tall development.
Though schools are not a top priority, we would like to share that there are 3 primary schools within the 1 km range from Riverside Melodies, namely: Hong Wen, Bendemeer Primary School, and St. Andrew's Junior School. This would be great, especially for a future exit strategy that will attract a family's own stay profile.
Besides that, while we can't speak for your elderly parent's exact health condition, we would add that the overall area isn't the most conducive for them to be mobile other than the proximity to the park connector. There are some food options located in the nearby shophouses, but it isn't exactly close enough to parks or open spaces and entertainment options.
Pros:
Freehold, value retention
Small community
Within 1km to 3 Primary Schools: Hong Wen, Bendemeer Primary School, and St. Andrew's Junior School
Cons:
Away from amenities
Fewer facilities
Quite a walk to get to either Boon Keng or Potong Pasir MRT station
Traffic noise from nearby Expressways: CTE & PIE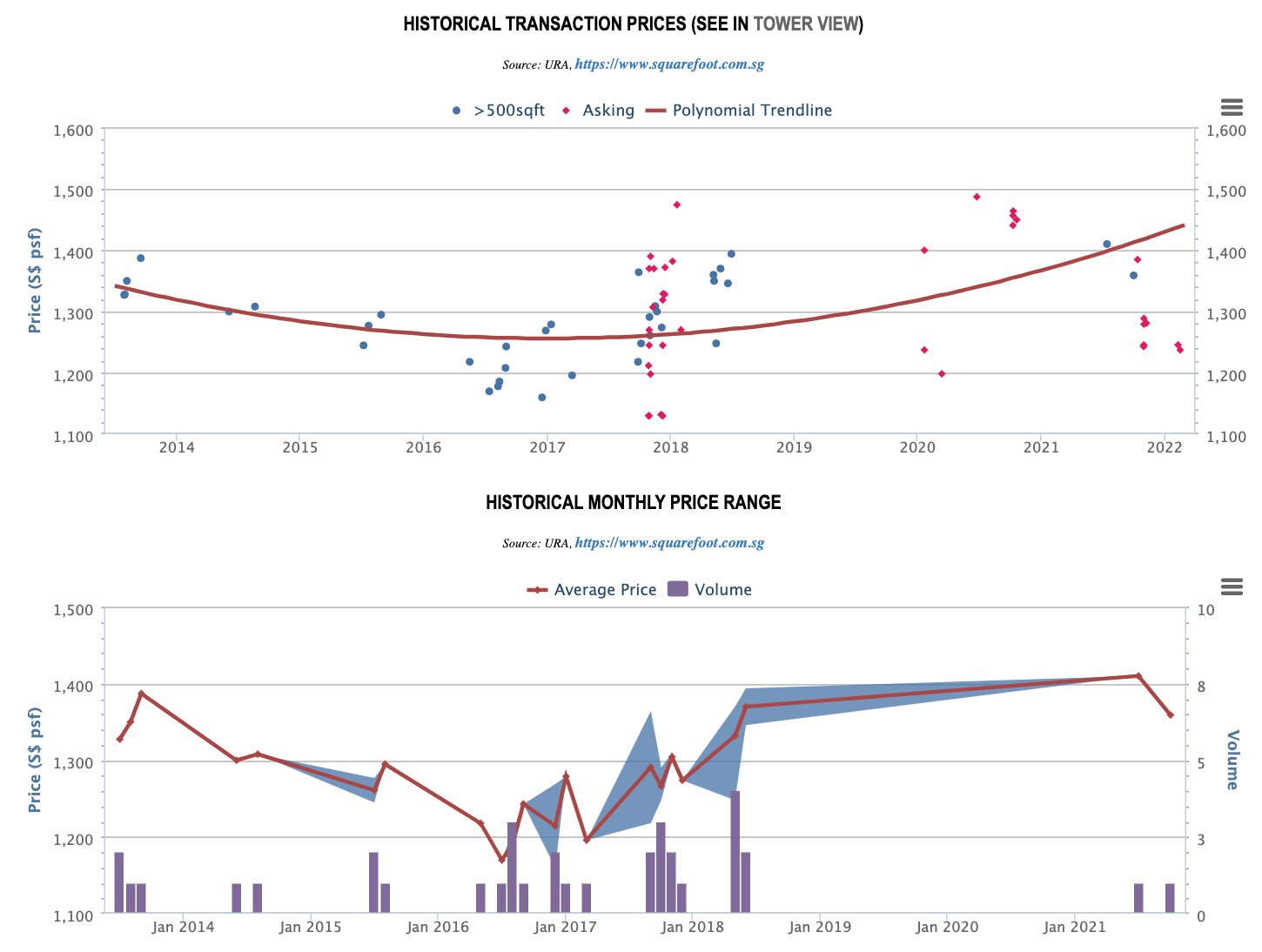 Layout analysis: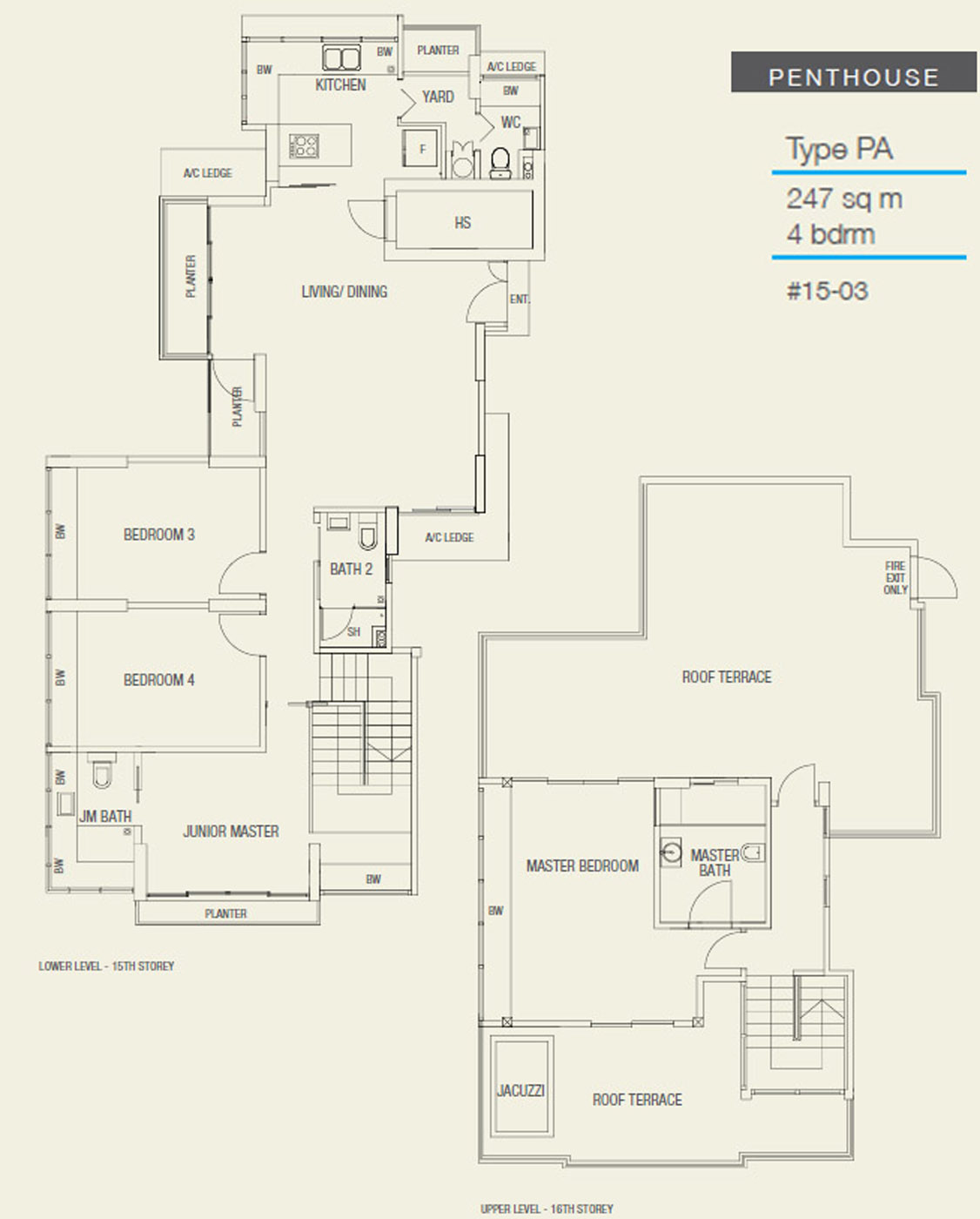 The penthouse unit offered here is the duplex unit type with the main master bedroom and open roof terraces located on the second floor with both floors connected via an indoor staircase.
At 2,659 sqft, the duplex penthouse unit is spacious in size. It is divided into 2 floors which are connected via an indoor staircase; it offers great privacy among members of the family with the separation of two levels. The unit opens up to a spacious living and dining area and a functional kitchen area, with the provision of a yard area; which is great to hang laundry. All bathroom and kitchen area comes with ventilation windows which is always very useful for ventilation.
For the upper level, roof terraces do take up space but that is all part of the fun of having a penthouse unit. In this case, it is also a good space for the fur babies to run around and a functional area for gatherings. A special bonus here is for the second roof terrace, which is only accessible via the master bedroom, and a private jacuzzi which is great for a little retreat right at home.
The other three bedrooms are located on the lower floor with a good-sized junior master room, which could potentially be your parent's bedroom since it comes with an attached bathroom.
That said, as it is a duplex unit, climbing up the staircase would be a challenge for one of your parents since it was mentioned he/she has chronic back pain. To be fair, there is a good-sized junior master located on the lower floor this definitely won't be the most practical choice as not all members of the family will get to enjoy the open roof terraces as they are located on the upper level.
Oasis Garden
Oasis Garden is an older development (TOP 2009) and is located in the Bartley private enclave. Location-wise, it lacks amenities and is located about a 9-minute walk away from Bartley MRT station. Similarly, it is a freehold development and offers a good range of facilities; including a good-sized pool and tennis court, which is a rarity for a 134 unit development. As a whole, the price has appreciated over the years. The current PSF is $1,3xx, which is slightly higher as compared to Riverside Melodies.
Notably, the shortlisted unit is a single-level penthouse with a dumbbell unit layout with its main master bedroom located on one side of the unit. Hence, it still provides a little privacy though all the other bedrooms share the same level but are tucked on the other side of the unit. Most importantly, with a single floor layout, your parents will be able to move around the house easily as compared to a duplex layout.
Adding on, there are 2 primary schools within a 1 km range from Oasis Garden, namely: Cedar Primary School and Maris Stella High School.
Pros:
Freehold, value retention
Good range of facilities offered
Within 1 km to 2 Primary Schools, namely: Cedar Primary School and Maris Stella High School.
Cons:
Quite a walk to Bartley MRT station
Next to light industrial area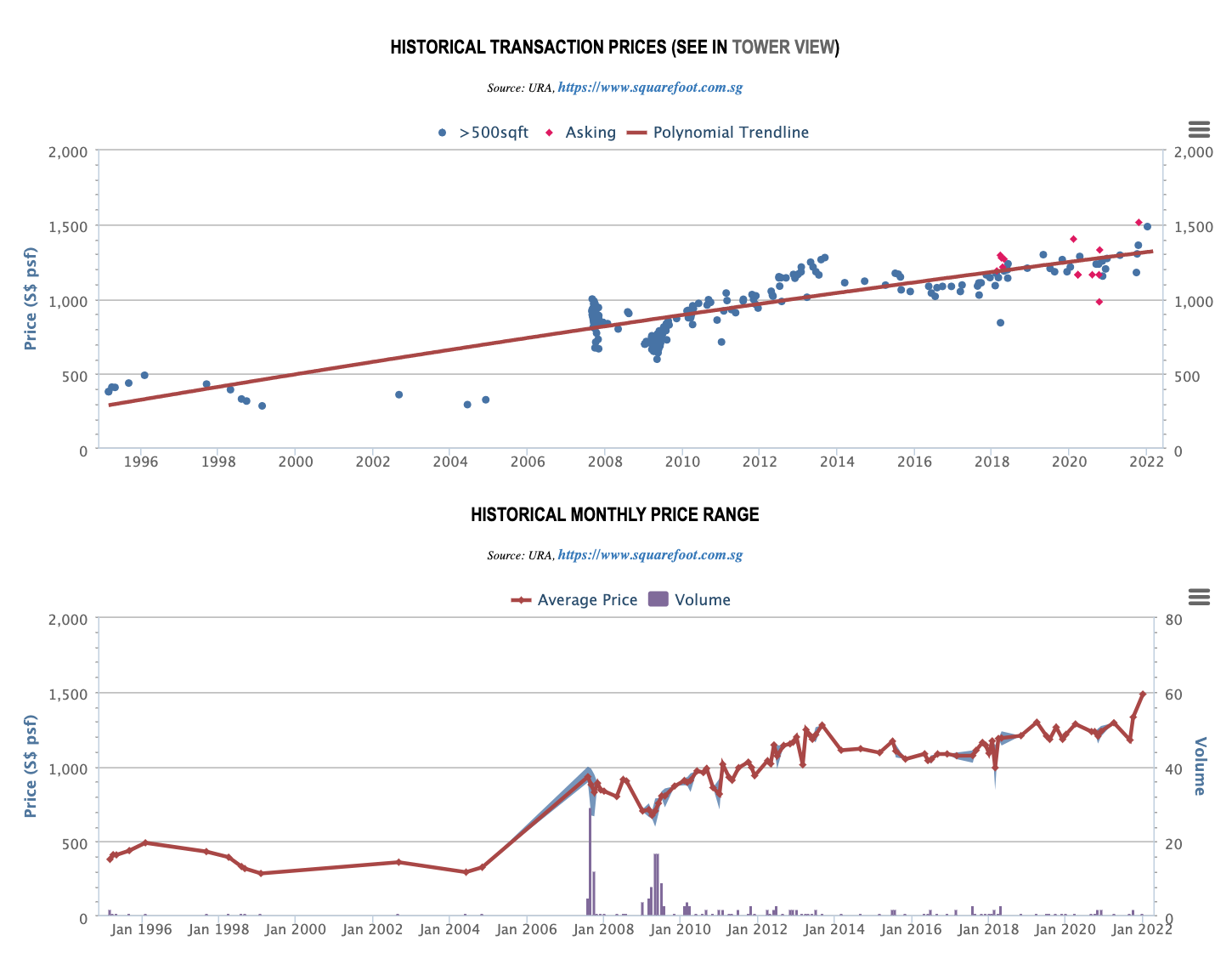 Layout analysis: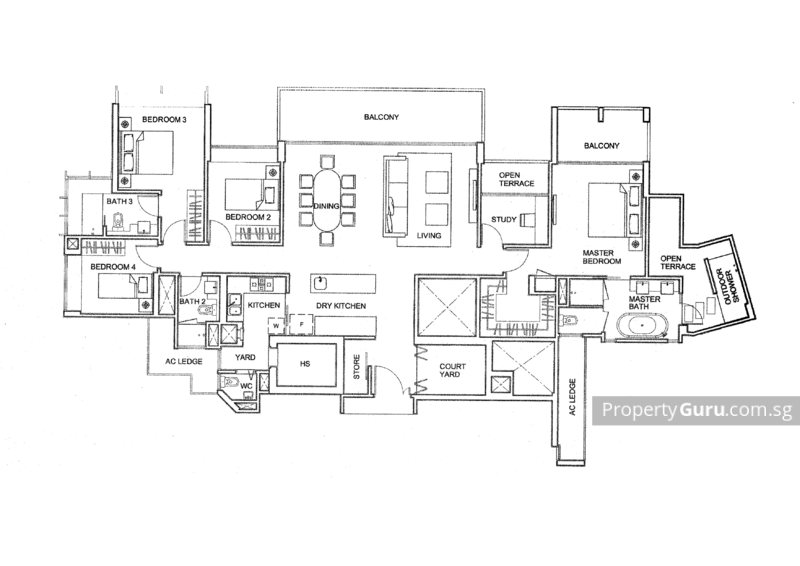 At 2,271 sqft, it is smaller as compared to Riverside Melodies in terms of square footage, but it is generally the more suitable layout as well. With the dumbbell layout, the single-level penthouse is efficient and great for multi-generation living. The unit opens up to a small courtyard area which is great for the fur babies for some outdoor space, though it is on the smaller side. We do also like the separation of wet and dry kitchen areas with plenty of cabinet space and a functional yard area which is for laundry. Entering the unit, it opens up to a good-sized living and dining area with a horizontal space that allows natural light and ventilation into the area.
You also have the advantage of a spacious master bedroom with a good-sized walk-in wardrobe and bathroom space. One of the unique features of the unit is the outdoor shower and open terrace space that is only accessible via the master bath; hence giving you extra privacy. The unit also comes with a study room, which is great for WFL/HBL or simply as an extra bedroom.
Over on the other side of the unit, the other bedrooms are all decent in size. Adding on, one of the bedrooms comes with an en-suite bathroom, which will be great for your parents.
Conclusion
Frankly, given the profile, we would say that a better option for more future proofing would be a ground floor unit with a large patio. For pets, this makes the most sense, and for elderly parents, the accessibility and ease of moving in and around the development would be more convenient.
But understandably, there could be more premium given here to the views and lifestyle that you'd get with a top-floor penthouse unit, so in that regard here's how we would choose between both.
For Riverside Melodies, this would be for the arguably better views given the proximity to the water. It is also somewhat more private for a small community located on the deeper end. And given it's a freehold boutique development, we do think that Riverside Melodies would appreciate slowly over time according to the general property market. It's not quite a standout development in an area where there are already many boutique developments. As it's a duplex penthouse with quite a large area that goes to the rooftop garden, there is the possibility that your exit may be more difficult in the future given how niche the product is.
But as mentioned, the general area isn't the best for elderly folk to move around in, and it does lack access to greenery and park areas.
To be sure, Oasis Garden isn't much better off when it comes to its immediate location. Locality-wise, it is within walking distance to a few shophouses for basic needs and food options but it is next to the industrial area with heavy vehicles passing by the area frequently, hence one has to be careful especially with older folks when crossing the road.
When it trumps over Riverside Melodies is that it has a good range of condo facilities added with a practical unit layout; which fits into most/all your family needs. Some outdoor space in which the fur babies could run around or for an entertainment area. The best part is it is a single level that allows all members of families to move around and enjoy the home easily as compared to duplexes with stairs.
One last point:
HDB upgraders demand
With around 10,000 BTO units in the Bidadari estate, families that are looking to upgrade and prefer to stay in the same area will likely look into the private developments in the vicinity which includes both Riverside Melodies and Oasis Garden. Multi-generation families or buyers that value space is likely to be your potential buyers if you were to exit in the future.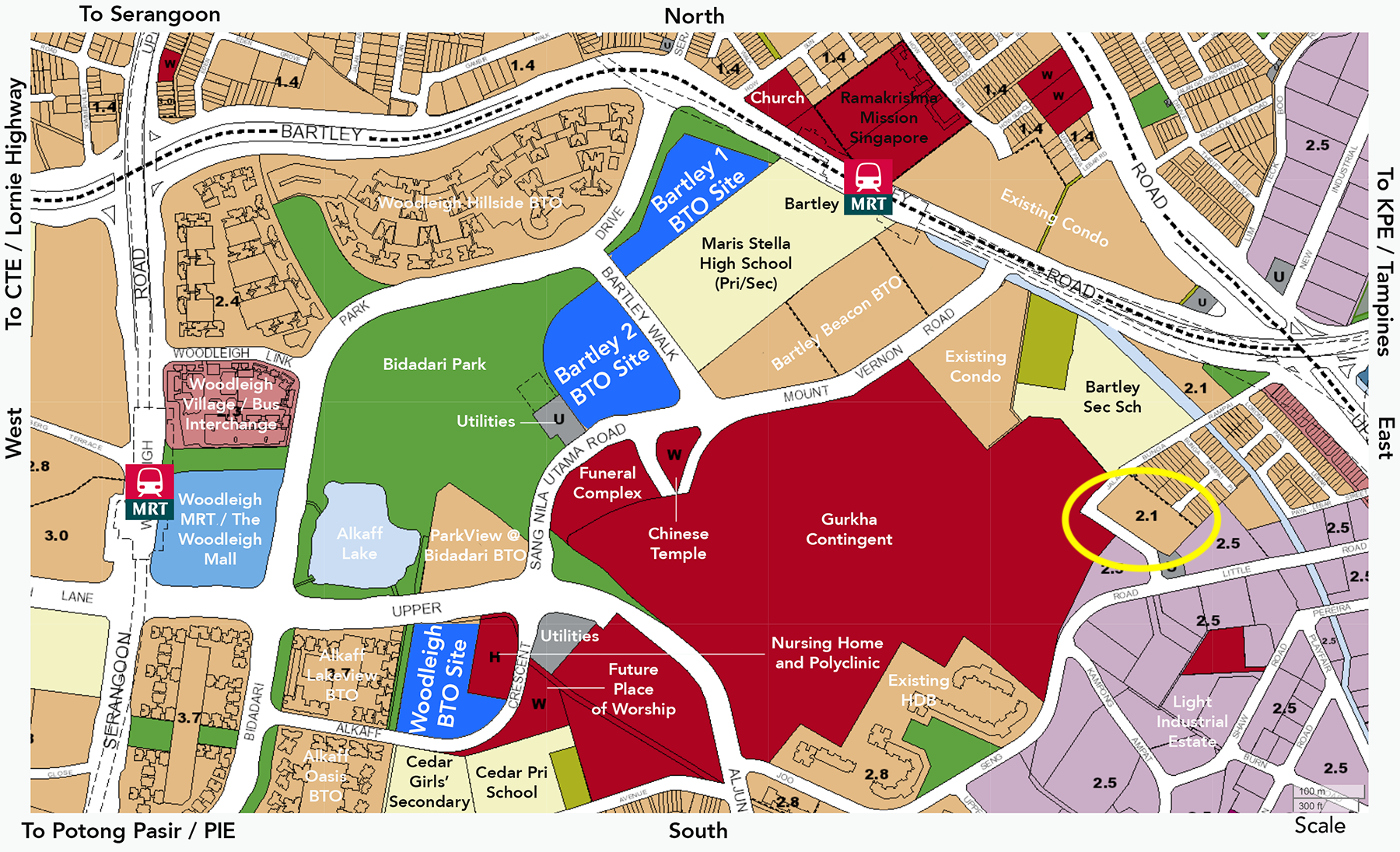 Thank you and we hope that the above pointers would help you in making your decision.
Have a question to ask? Shoot us an email at hello@stackedhomes.com – and don't worry, we will keep your details anonymous.
Looking for a home? Feel free to reach out to us here for a more in-depth consultation.
For more news and information on the Singapore private property market or an in-depth look at new and resale properties, follow us on Stacked.