Units Of The Week
Units Of The Week Issue #10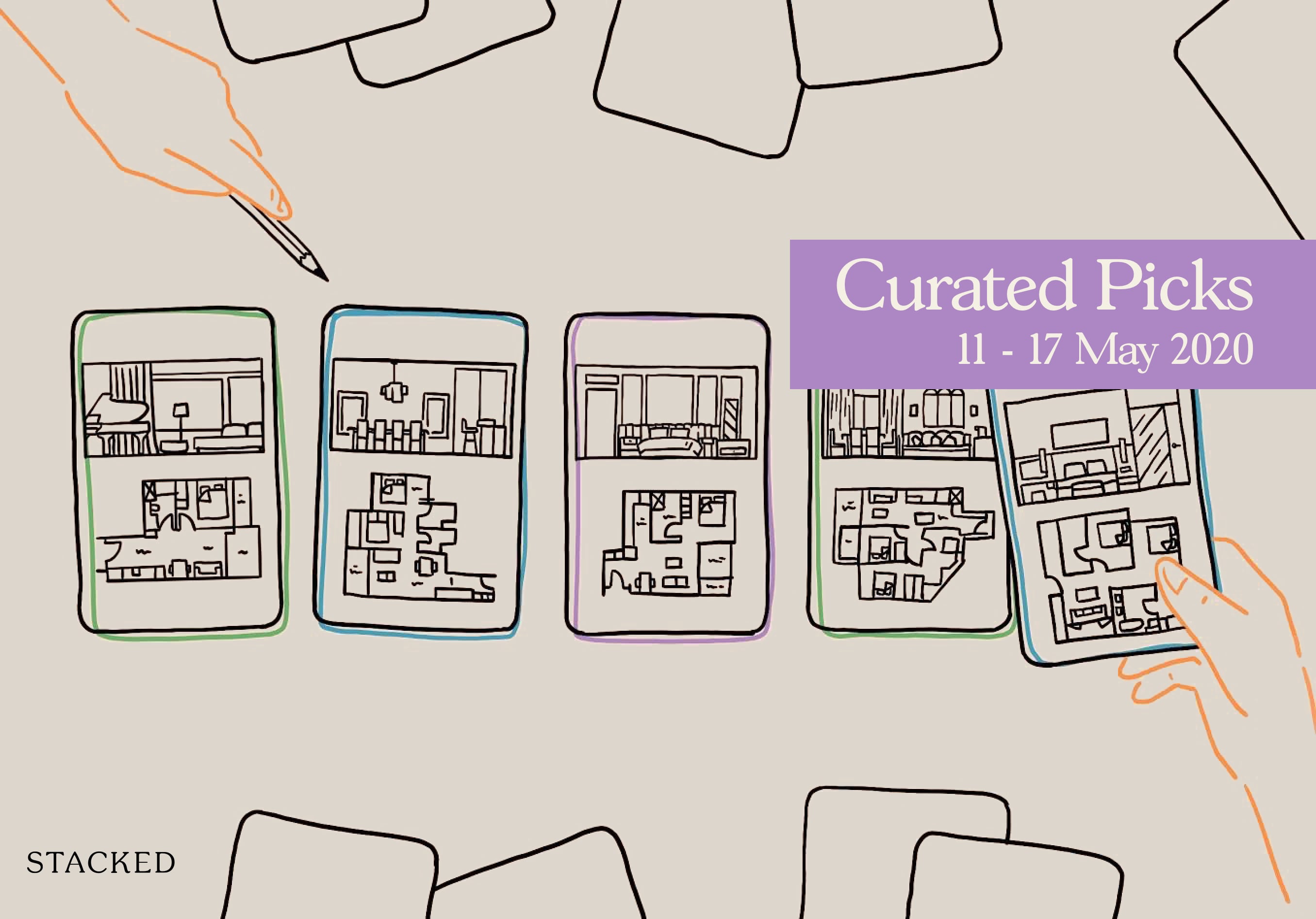 4
min read
A weekly recap to share some of our favourite units that we've seen from the past seven days.
There isn't a theme this week, but we do have an amazing penthouse in a location that everyone knows but is rarely talked about. Should you prefer something older, this oldie in the west of Singapore features the most amazing view.
Missed last week? You can view the previous issue here.
You can also join our free weekly newsletter so you stay up to date on our latest curations weekly.
Here we go, these are the Units Of The Week for the week of 11 May 2020.

$3,880,000
| | | | |
| --- | --- | --- | --- |
| Project | The Trizon | District | 10 |
| Address | 6 Ridgewood Close | Tenure | Freehold |
| Size | 2,153 sqft | $PSF | $1,802.14 |
| Developer | Ideal Homes Pte Ltd | TOP | 2013 |
Why I like it
I came across this unit while doing some research for a client. The Trizon isn't the most well-known condo by any means, but it does feature quite a good set of attributes.

Aside from the well renovated interior of this unit, the balcony is a real focal point of the home. It's on quite a high floor too, so you will enjoy the views sitting outside for sure. At more than 2,000 square feet of space too, it is definitely a generous sized unit as well.

– Ryan

$22,100,000
| | | | |
| --- | --- | --- | --- |
| Project | Eden Residences Capitol | District | 06 |
| Address | 11 Stamford Road | Tenure | 99 years |
| Size | 6,609 sqft | $PSF | $3,343.92 |
| Developer | Capitol Residential Development Pte Ltd | TOP | 2015 |
Why I like it
There aren't many developments in District 6, making an address here quite a special one – let alone being situated on a place called Stamford Road.

While the price tag is capable of buying you a solid GCB too, it's hard to argue with the prestige of the location of this penthouse unit at Eden Residences Capitol.

At a huge size of 6,609 square feet, this 2 level penthouse has all the luxury trappings that you could need. The best part? The swimming pool deck offers an unbeatable sweeping view over St Andrews Cathedral and the Padang.

– Druce

$8,500,000
| | | | |
| --- | --- | --- | --- |
| Project | Juniper at Ardmore | District | 10 |
| Address | 4A Ardmore Park | Tenure | Freehold |
| Size | 3,520 sqft | $PSF | $2,414.77 |
| Developer | MCL Land Pte Ltd | TOP | 1991 |
Why I like it
Unlike its much more famous and illustrious neighbours, Juniper at Ardmore is decidedly a lot more in the shadows – with only 20 units in the entire development.

That's not to say it fares any worse in the luxury department. This 3 bedder unit comes in at a massive 3,520 square feet of space – plus its almost all interior liveable space too.

Not everyone will be a fan, but I absolutely love the zen, minimalist interiors. They really show off the expanse of space available – totally luxe living if you ask me.

– Reuben

$2,050,000
| | | | |
| --- | --- | --- | --- |
| Project | The Armadale | District | 11 |
| Address | The Armadale | Tenure | Freehold |
| Size | 1,410 sqft | $PSF | $1,453.90 |
| Developer | Amston Properties Pte Ltd | TOP | 2000 |
Why I like it
I might have to take back what I said in UOTW #8, this could be an even better bachelor's pad – save for the lack of swimming pool. Where this one is really a winner is its designer decor.

I love loft units, and this one is no exception with its high ceilings and lovely see through walkway fitted above to make use of the empty space. It's actually a 2 bedder unit, but the owner has transformed one of the bedrooms to a proper walk-in wardrobe.

As its a penthouse unit, there is a private roof terrace too, along with a second kitchen for proper entertaining!

– Stanley

5

The Peak
$7,900,000
| | | | |
| --- | --- | --- | --- |
| Project | The Peak | District | 05 |
| Address | 35 Pepys Road | Tenure | Freehold |
| Size | 5,500 sqft | $PSF | $1,436.36 |
| Developer | Hoi Hup Sunway J.V. Pte Ltd | TOP | 1988 |
Why I like it
It might seem like a crazy price to pay in the West Coast area, until you realise that this unit comes in at 5,500 square feet. Yes, it's definitely old, having been completed in 1988, but it offers one of the most picturesque views from its private patio.

Bear in mind a similar unit sold in Feb 2020 for $6.8m so this one is at a significant premium.

– Sean