Property Stories
Touring Westwood Park: More Affordable Landed Homes From Under $2 Million In The West Of Singapore
TJ
October 16, 2022

12

min read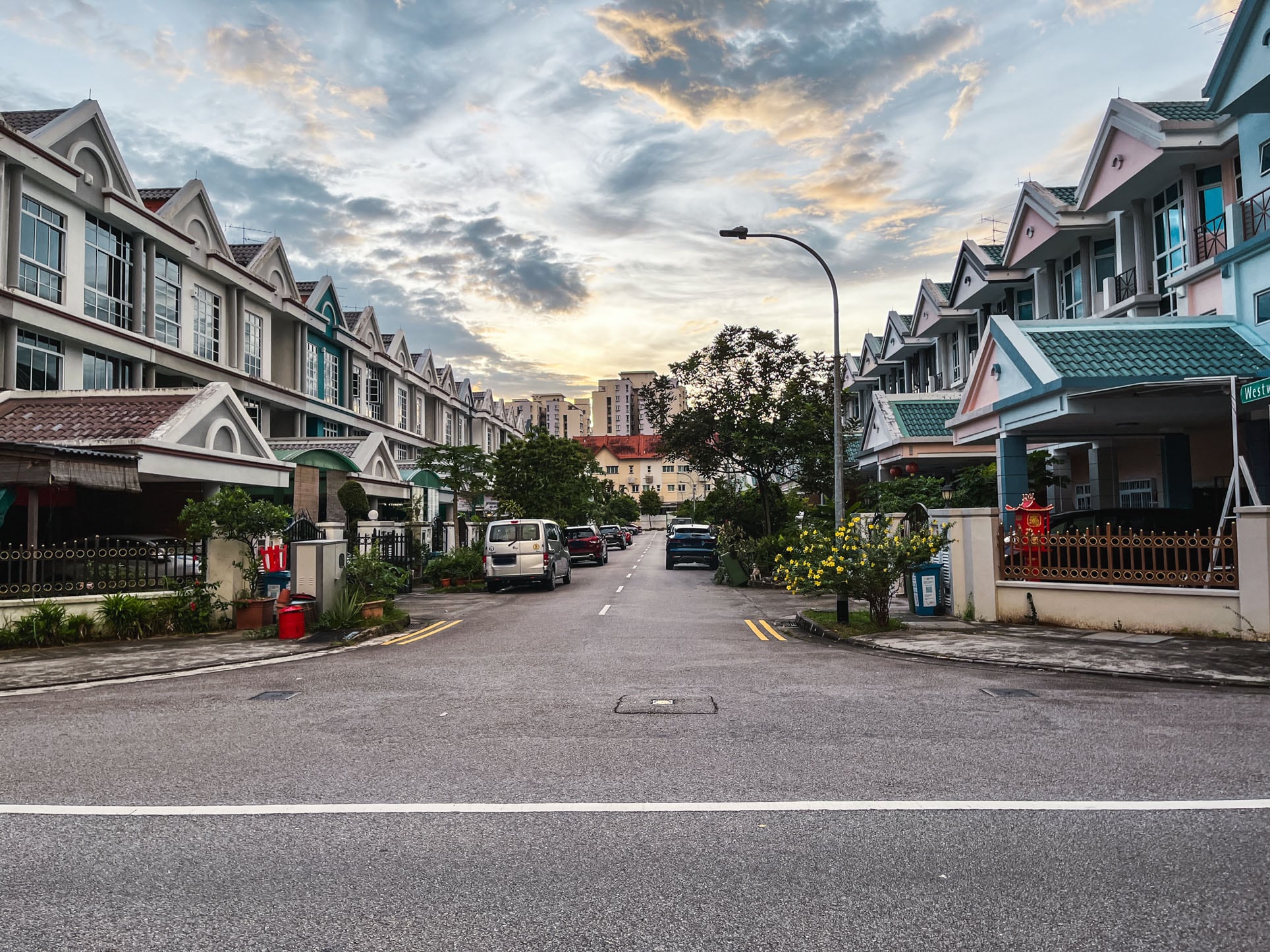 12
min read
When a reader asked for a tour of Westwood, I must confess, I sighed. (No offence to anyone living there!) After viewing several 99-year landed estates, I'd noticed that parking is usually in short supply and was dreading the endless rounds through the estate in hunt of a place to park! Nonetheless, the readers have spoken, so off to the West, I went.
(And, yes, I was right, parking is a nightmare for visitors! It's better for residents though – more on this later.)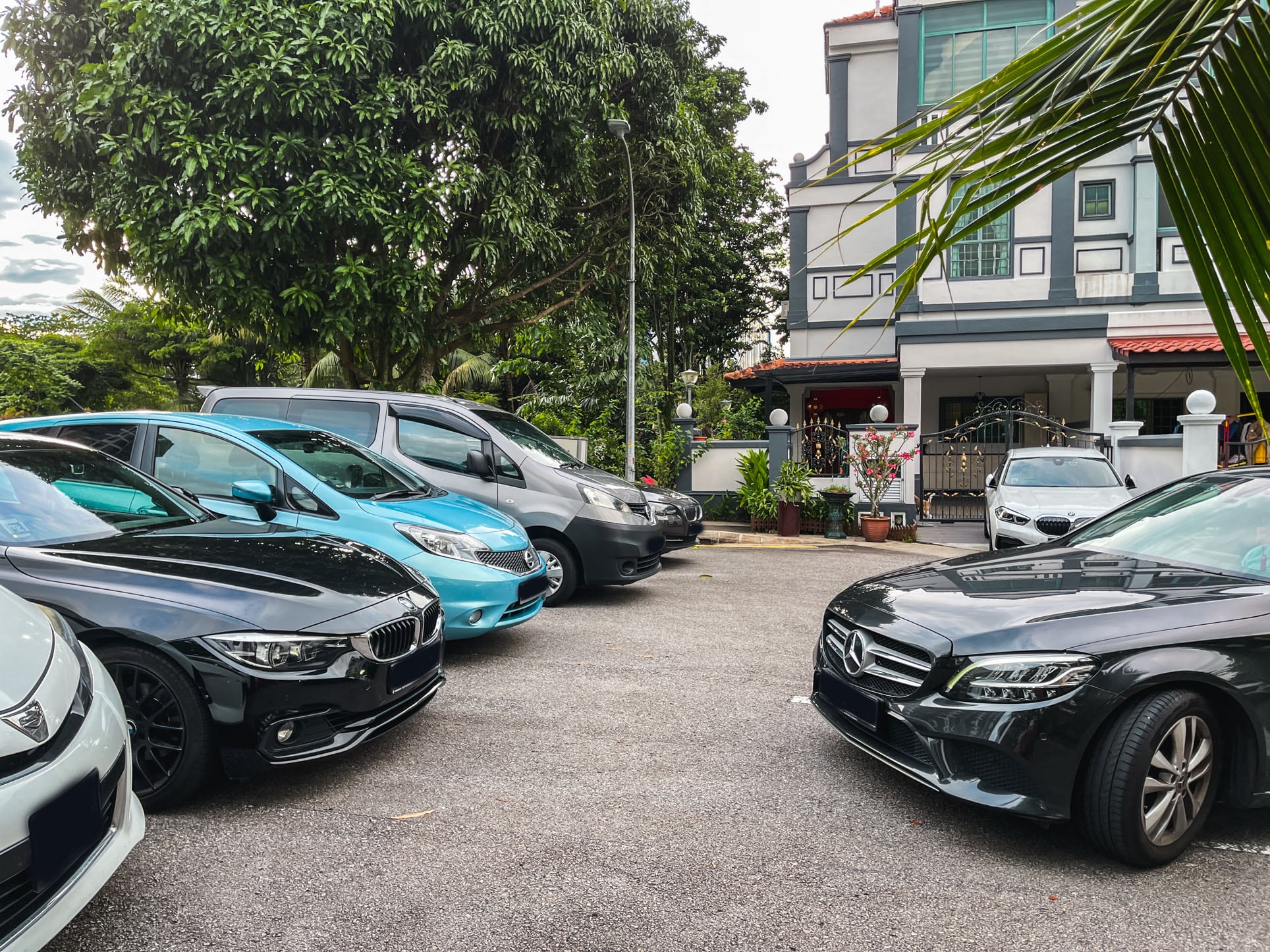 At the time of writing, units for sale were listed from $1.999 million to $3.5 million. It's one of the few estates where a cluster house goes for about the same price ($2.4 – $2.48 million for a unit at The Woods, maintenance around $580/month at the time of writing) as a "regular" landed house. Note that both are 99-year leaseholds, The Woods dates from 2010, having TOP-ed in 2013 and the "regular" houses date from 1994, having TOP-ed in 1998.
Given the (relatively) affordable price point, it's no surprise there were quite a few sales here in 2022. I counted at least 10 sales, ranging from $1.508 million to $2.68 million. For those who prefer living in a condo, there's also an EC next to the landed estate, Westwood Residence, which TOP-ed in 2017 with 480 units.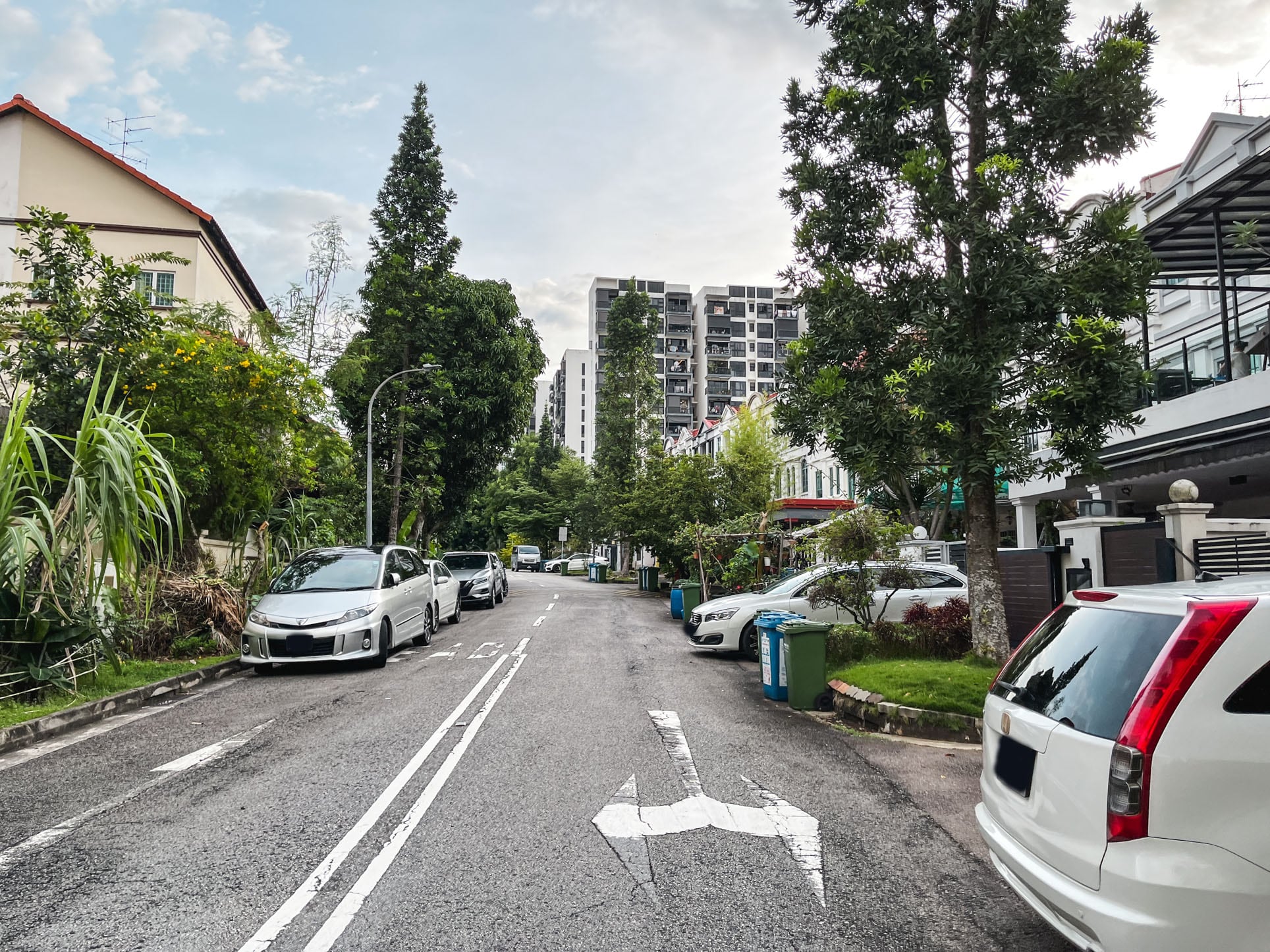 What I like about the terrace houses at Westville are the double-volume ceilings in the living room and the windows that let in lots of light. You can see a video of a sample unit here. (Inter-terraces can be rather gloomy.) From the outside, some of the houses actually reminded me of the ones at Loyang Villas.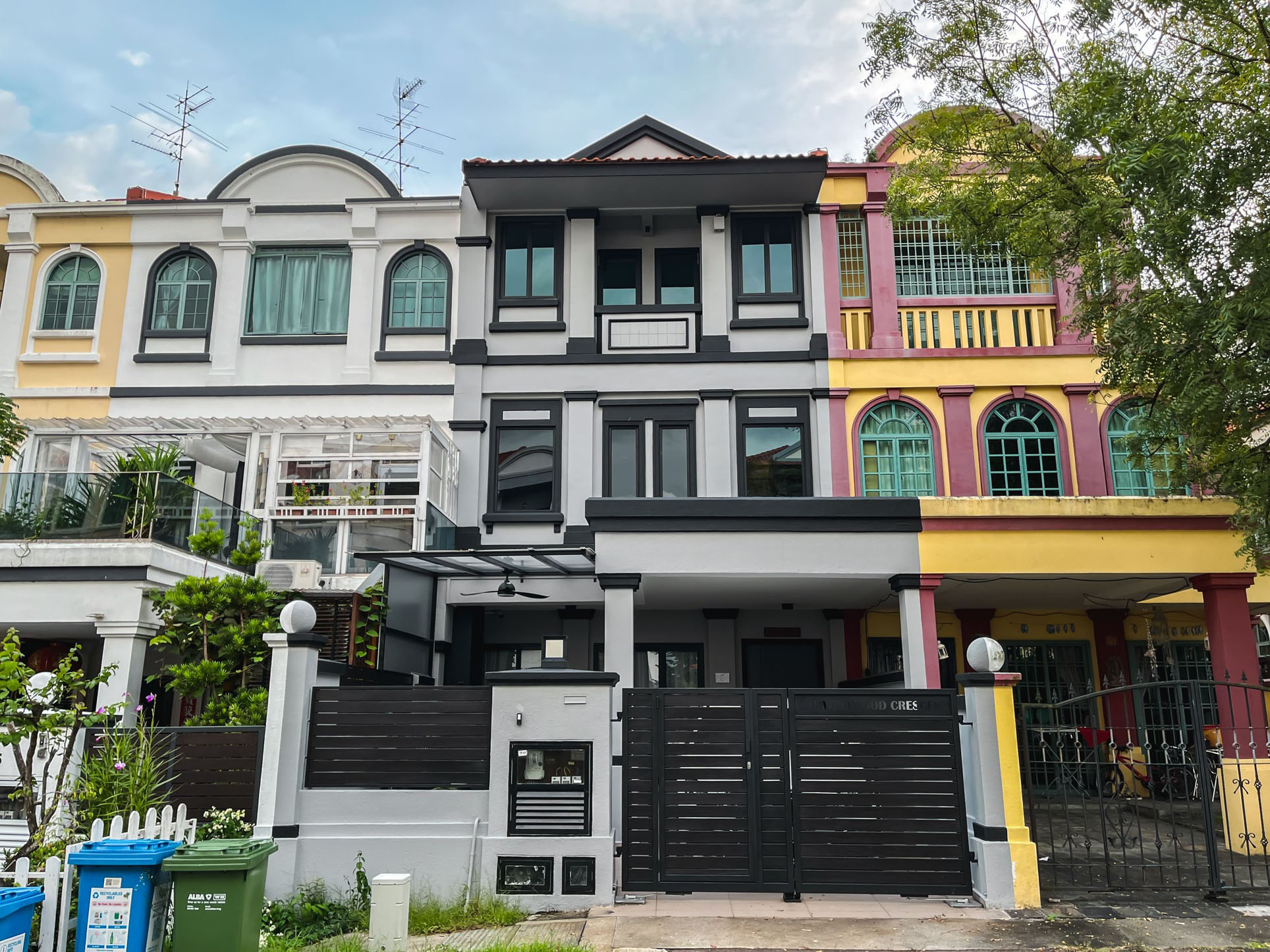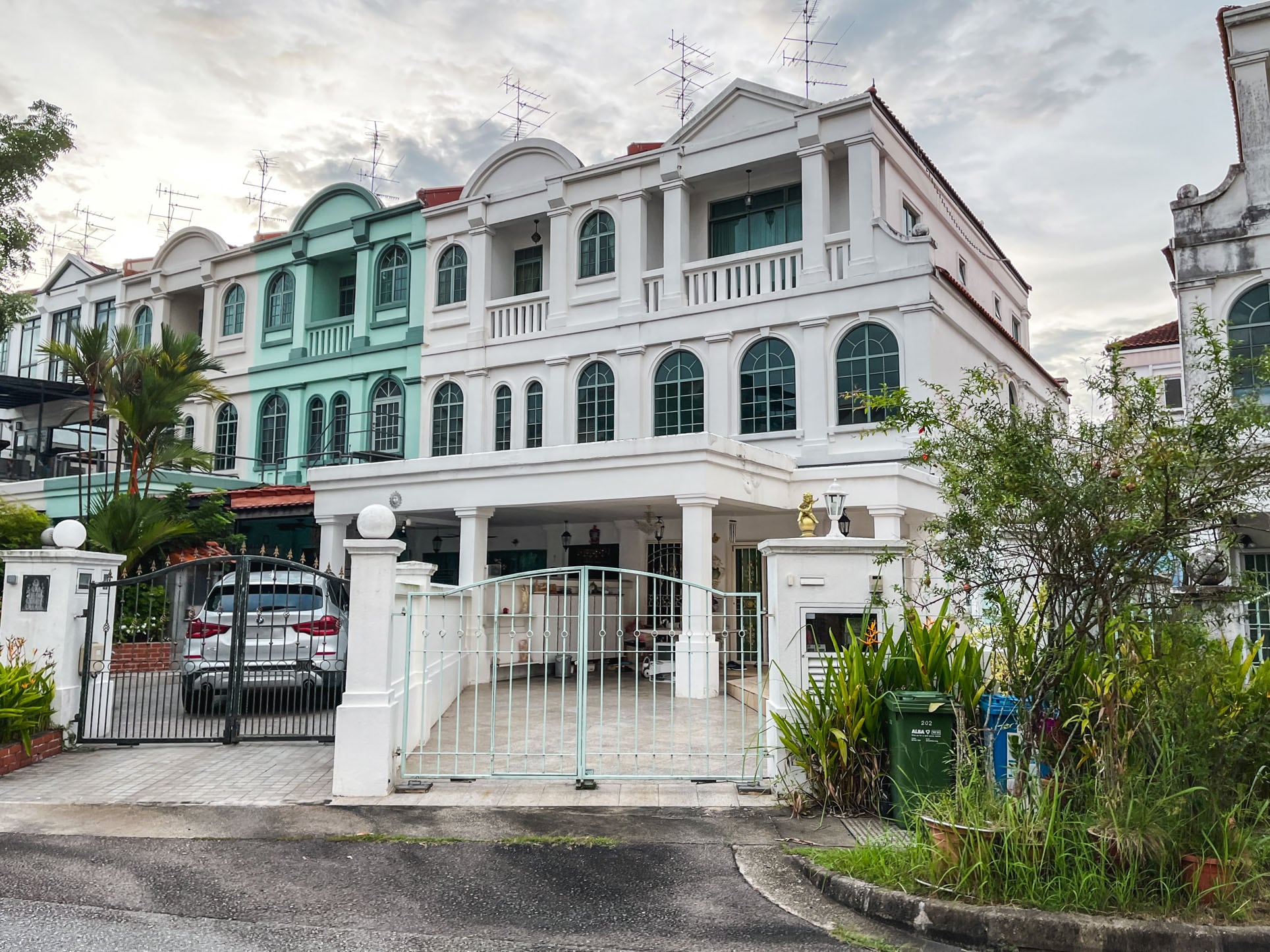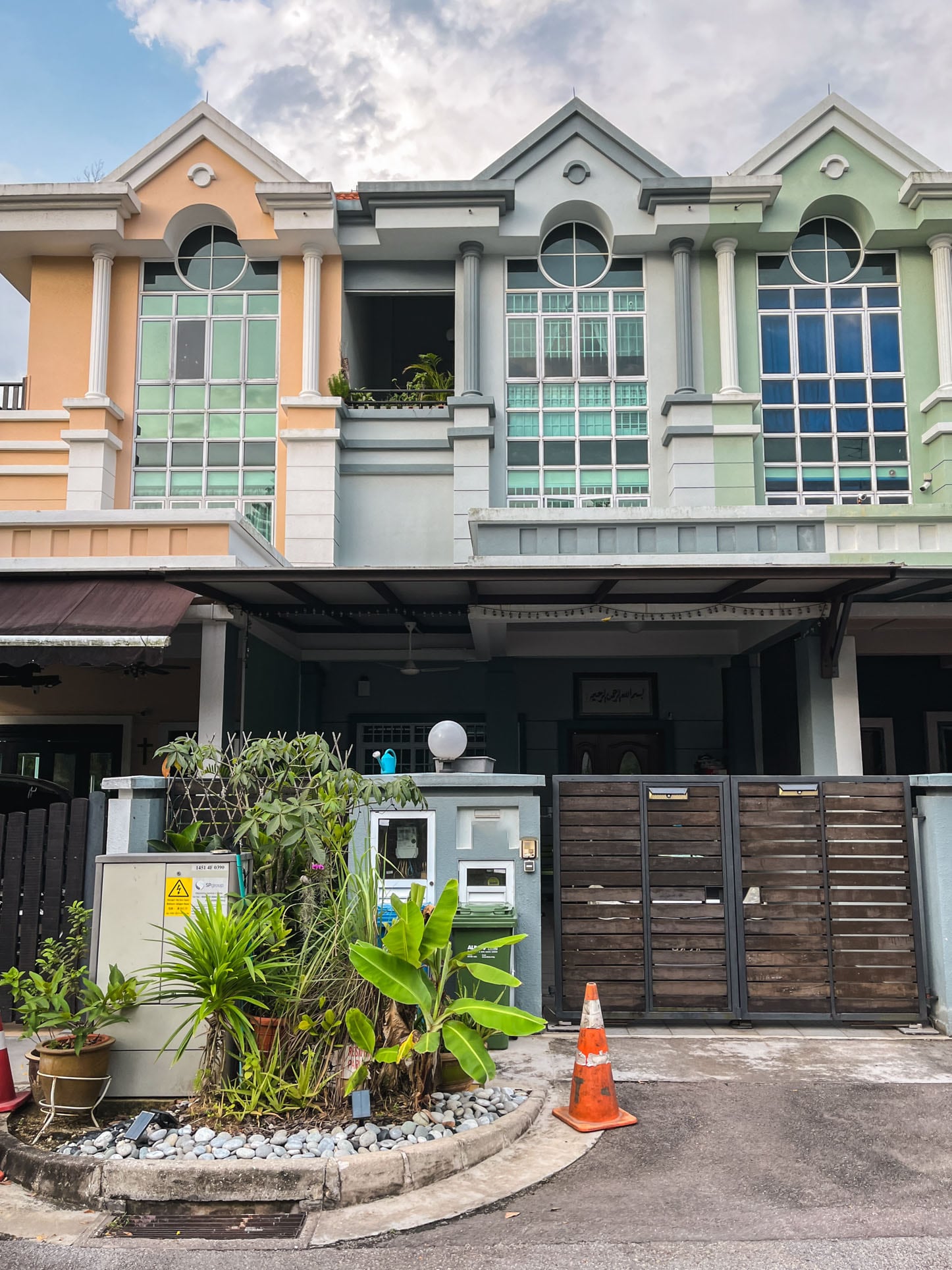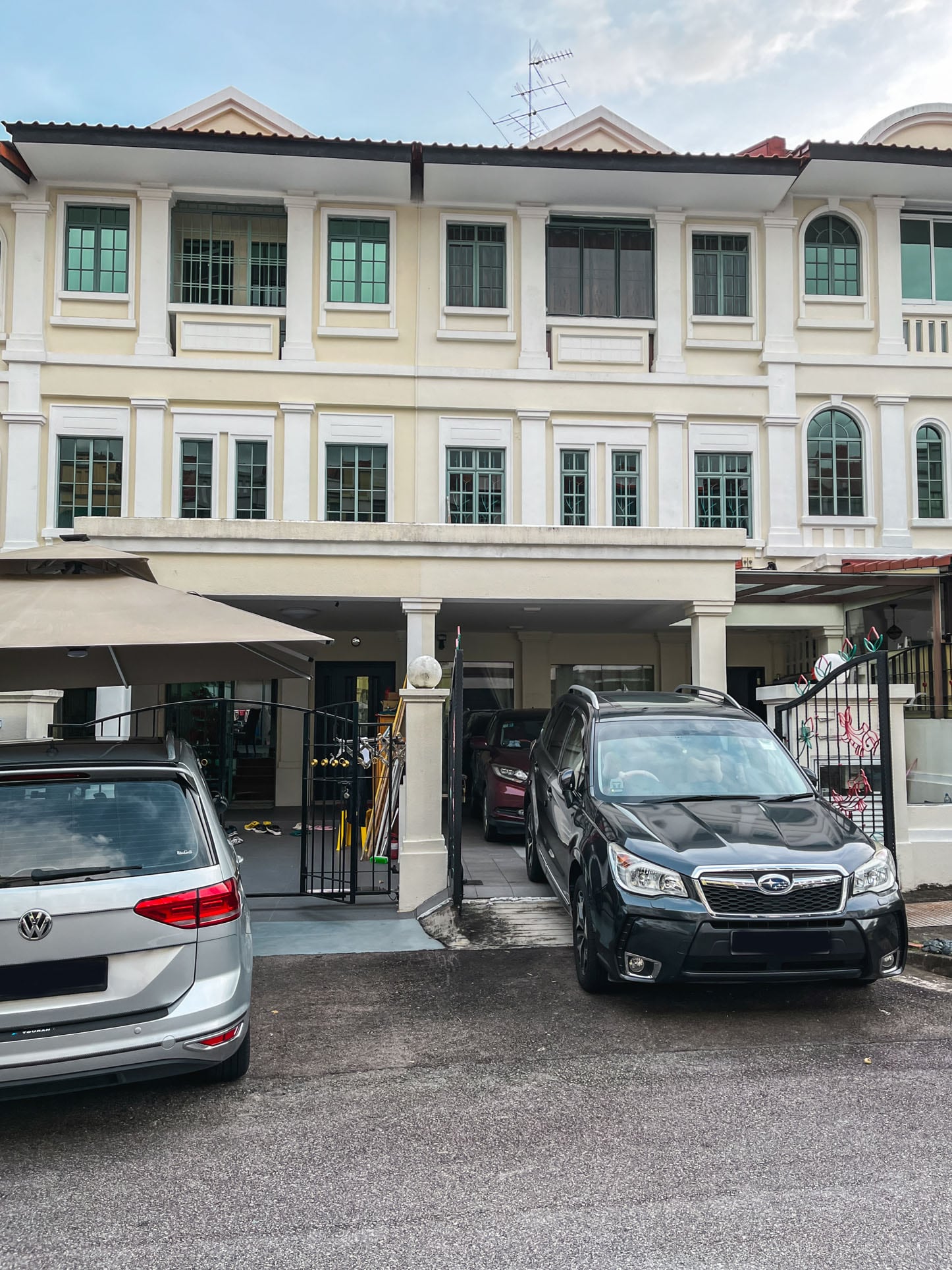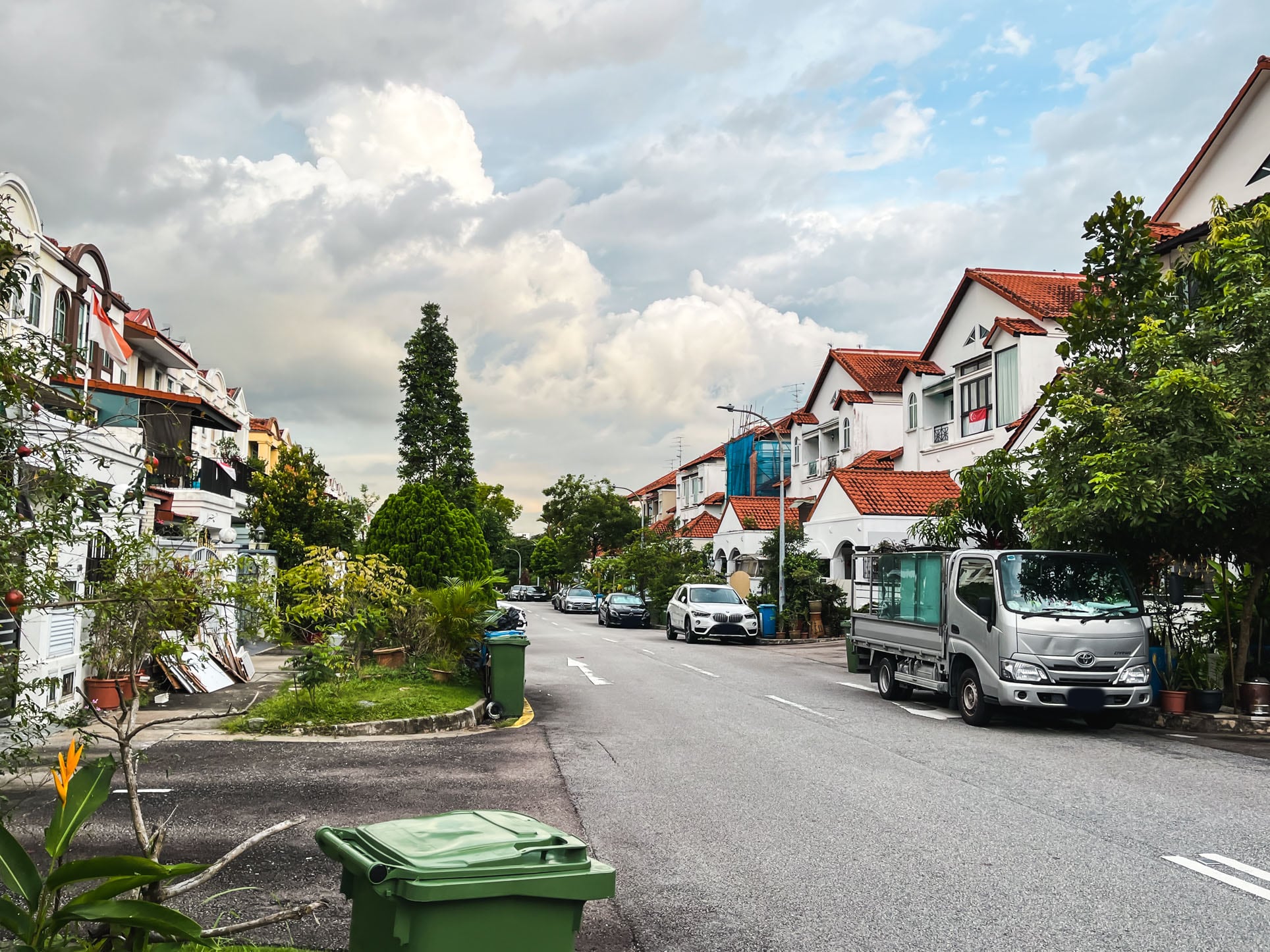 Also, note how almost every house uses bins to reserve the spaces in front of their property. It's almost impossible for visitors to find somewhere to park, without the house owner having made space for them.
To be fair, the roads were fairly broad, my car sensor only went off once when driving through the estate (at a section where there were cars parked on both sides of the road.)
However, for some reason (maybe because the pavements are often taken up by gardening) people choose to walk on the road here. And, given that there were an abnormally high number of people walking on the roads in this estate + navigating oncoming cars in a single-lane road + quite a few people cycling on the roads in the estate = quite a stressful estate to drive through! Perhaps this isn't a regular occurrence because it was a weekend evening, but that was my experience so far.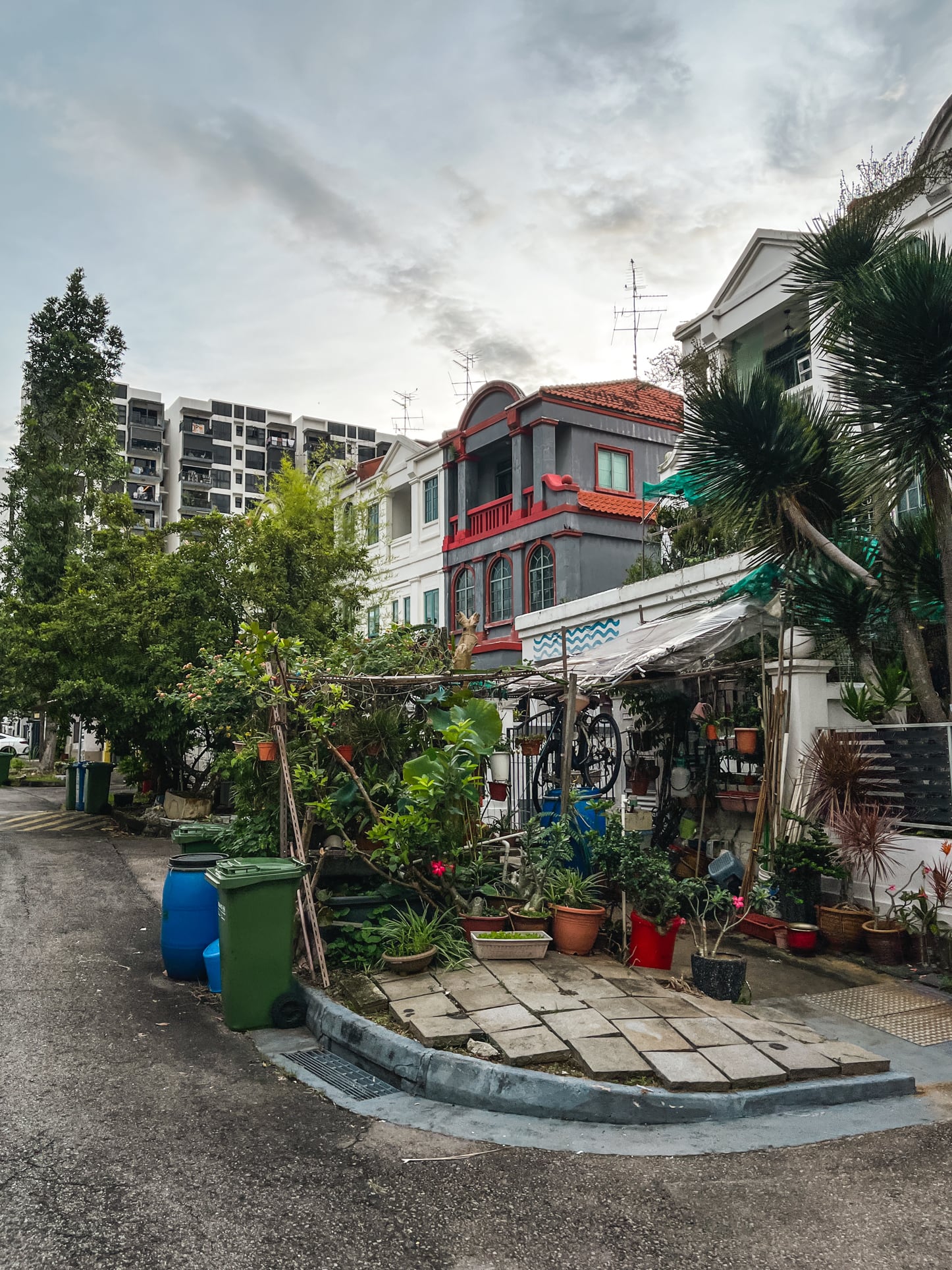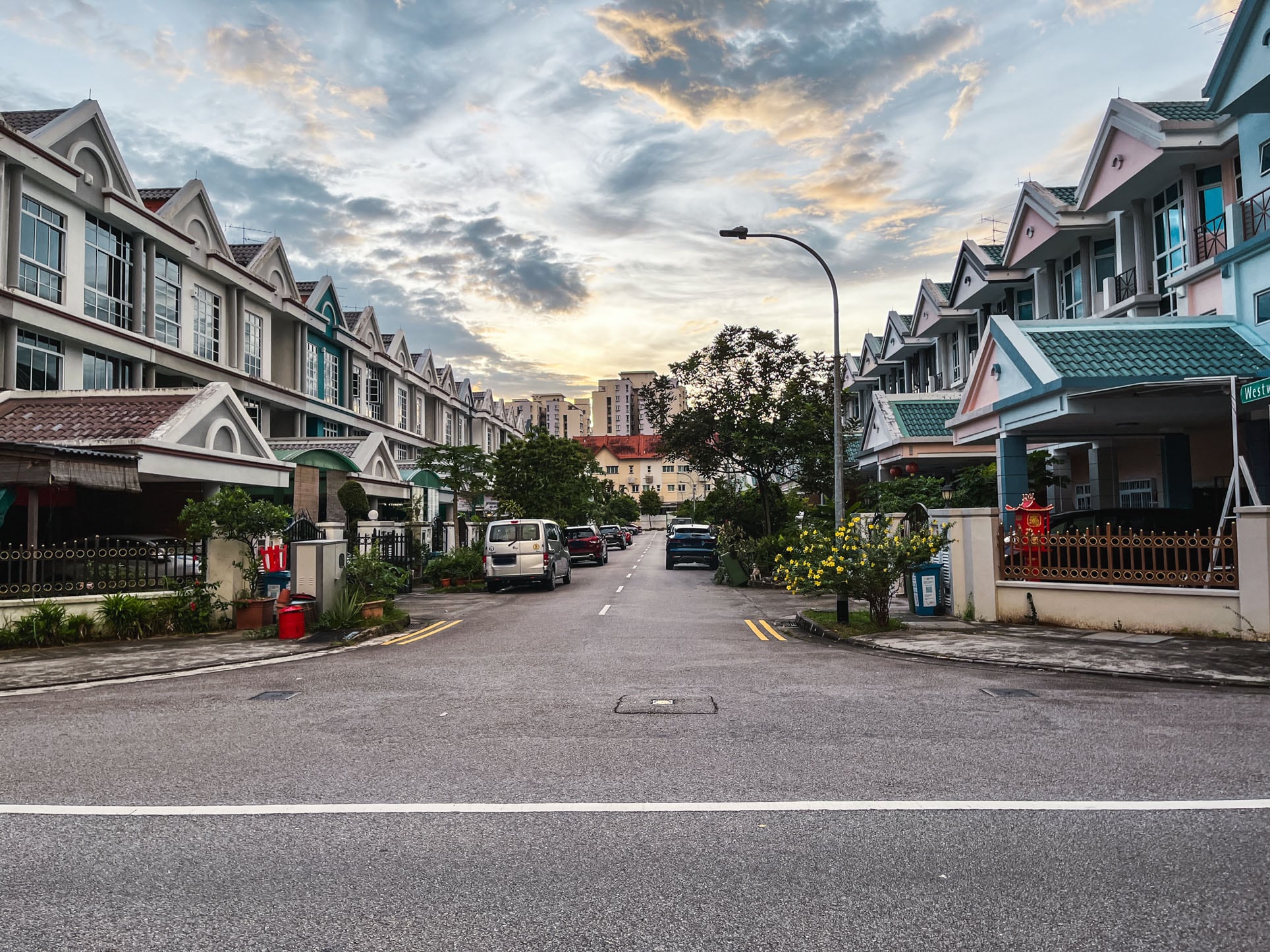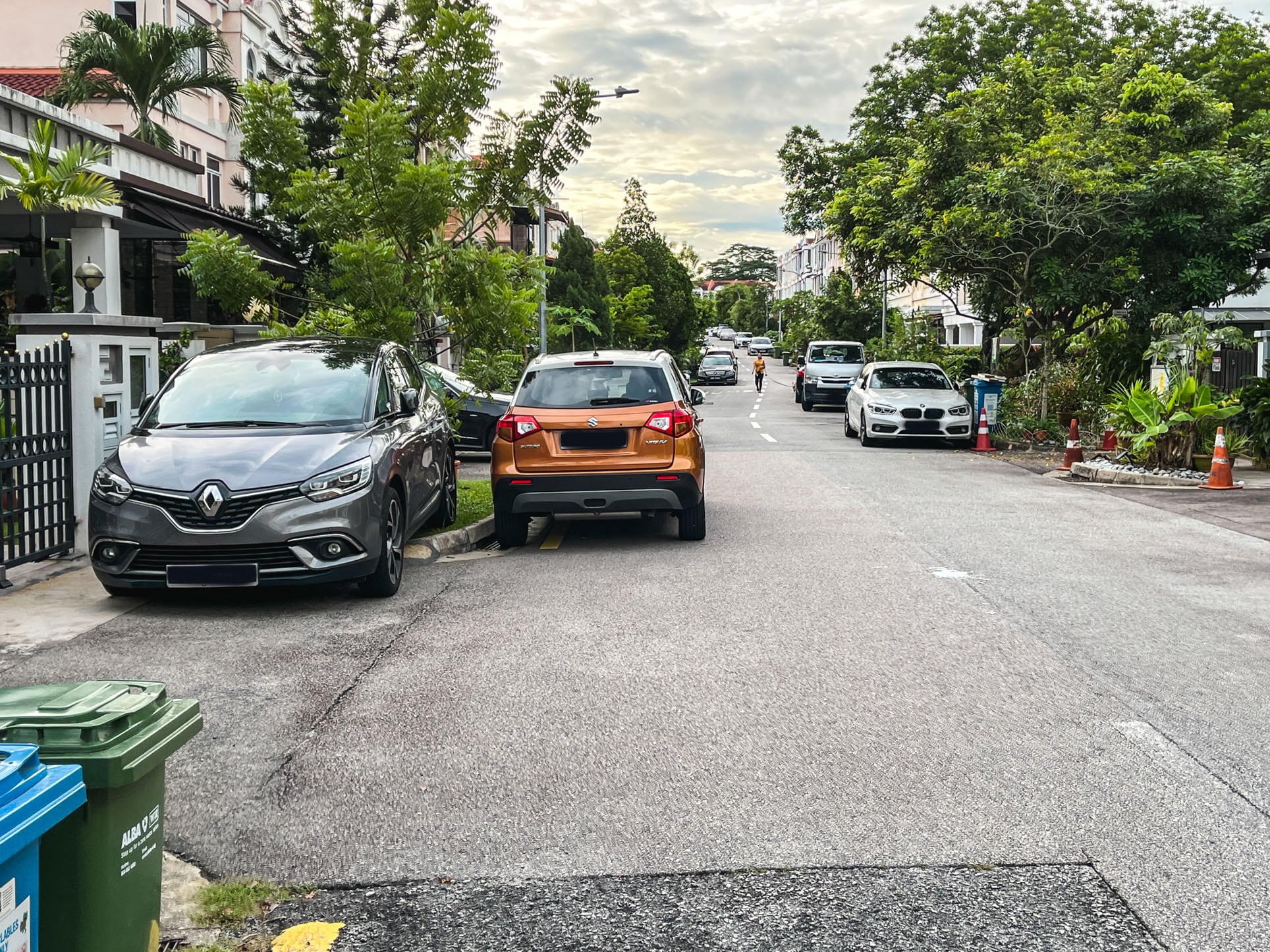 Clarification: I walked in the middle of the road too. My point here isn't about how people walk on the road, but more about the number of cyclists and people who walk on the road, making driving more of a hassle as you have to constantly manoeuvre around them.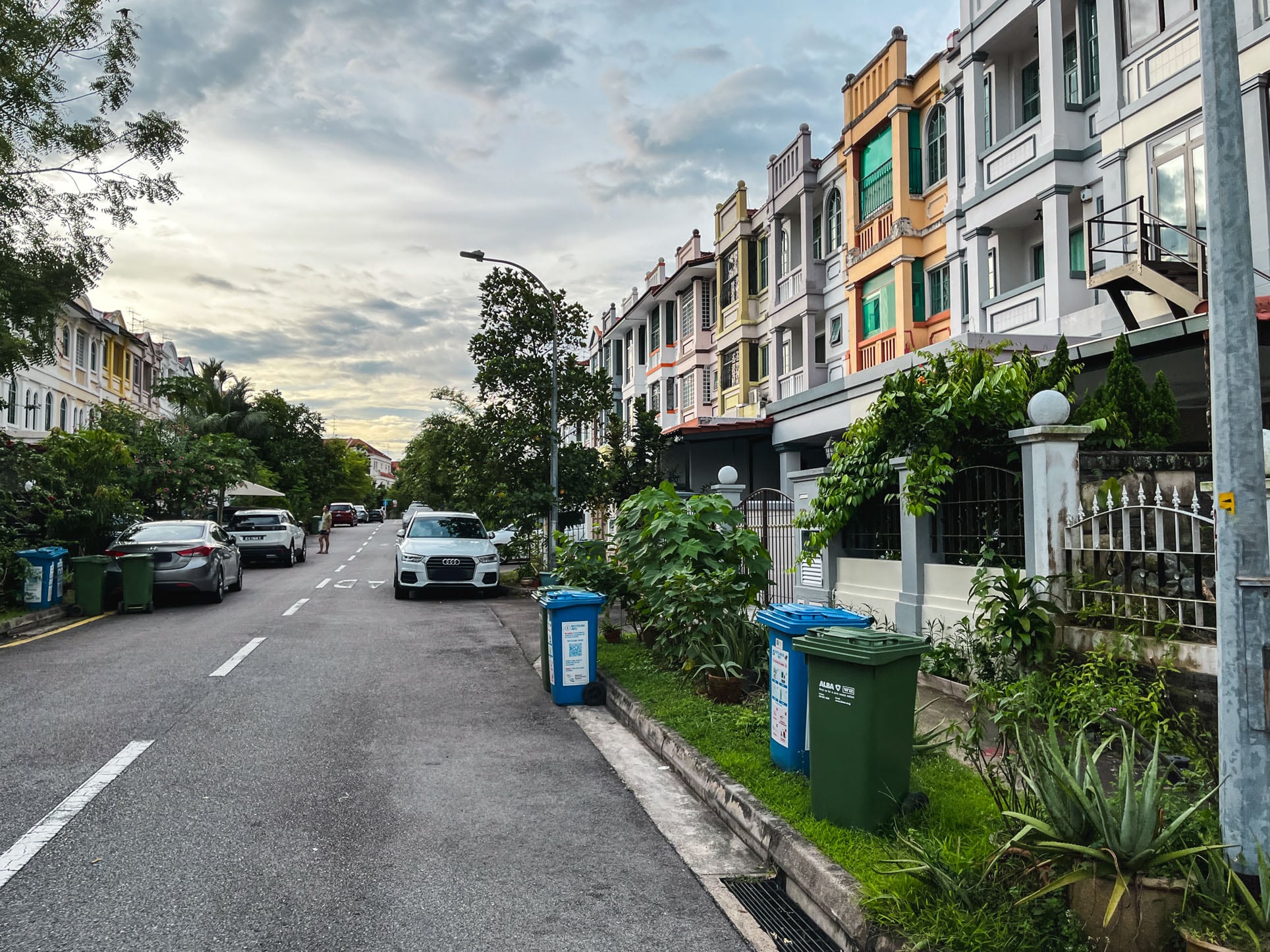 One thing I must note is how the estate caters well for families. There are a lot of playgrounds in the estate – I believe I counted at least 3!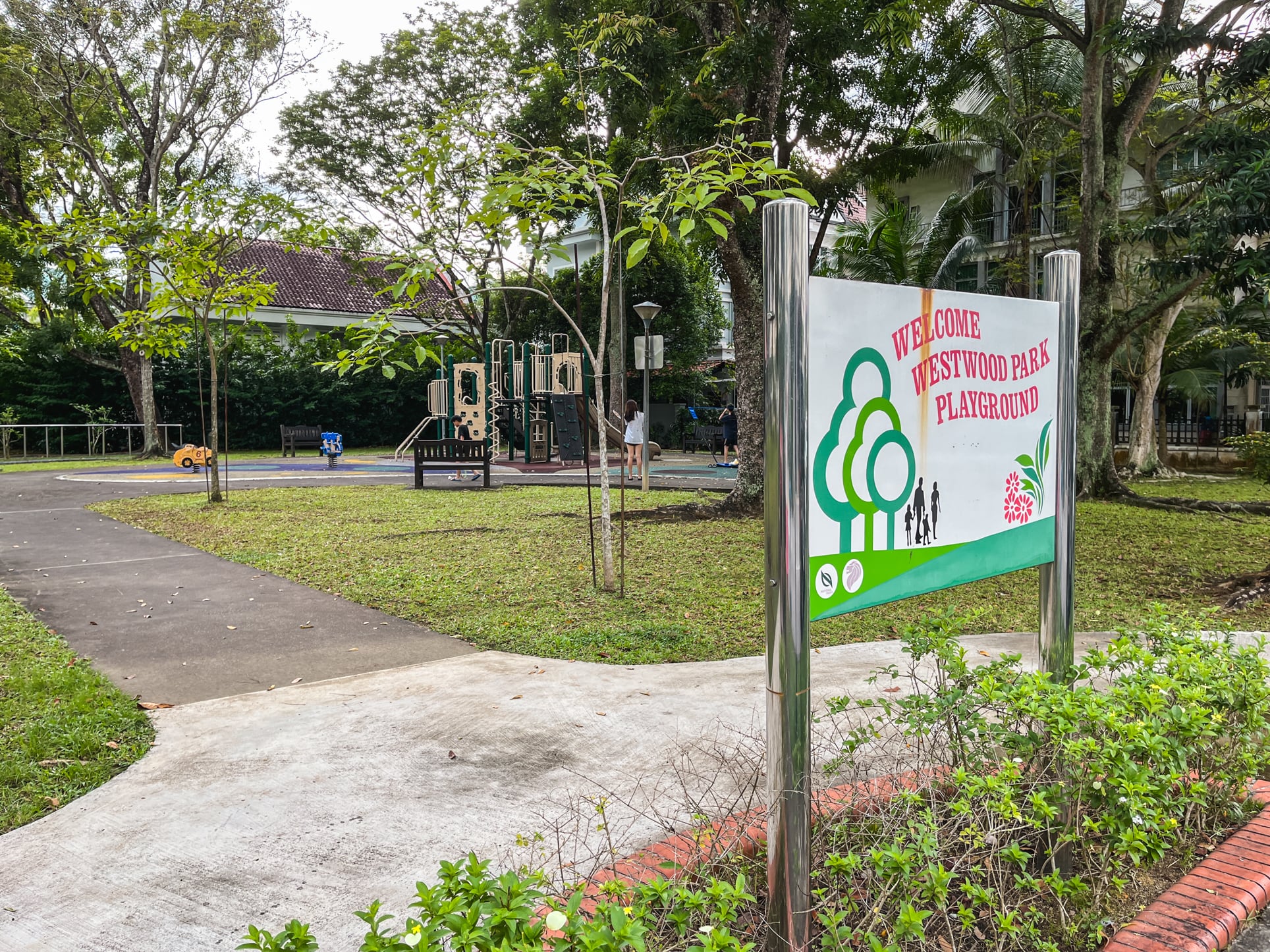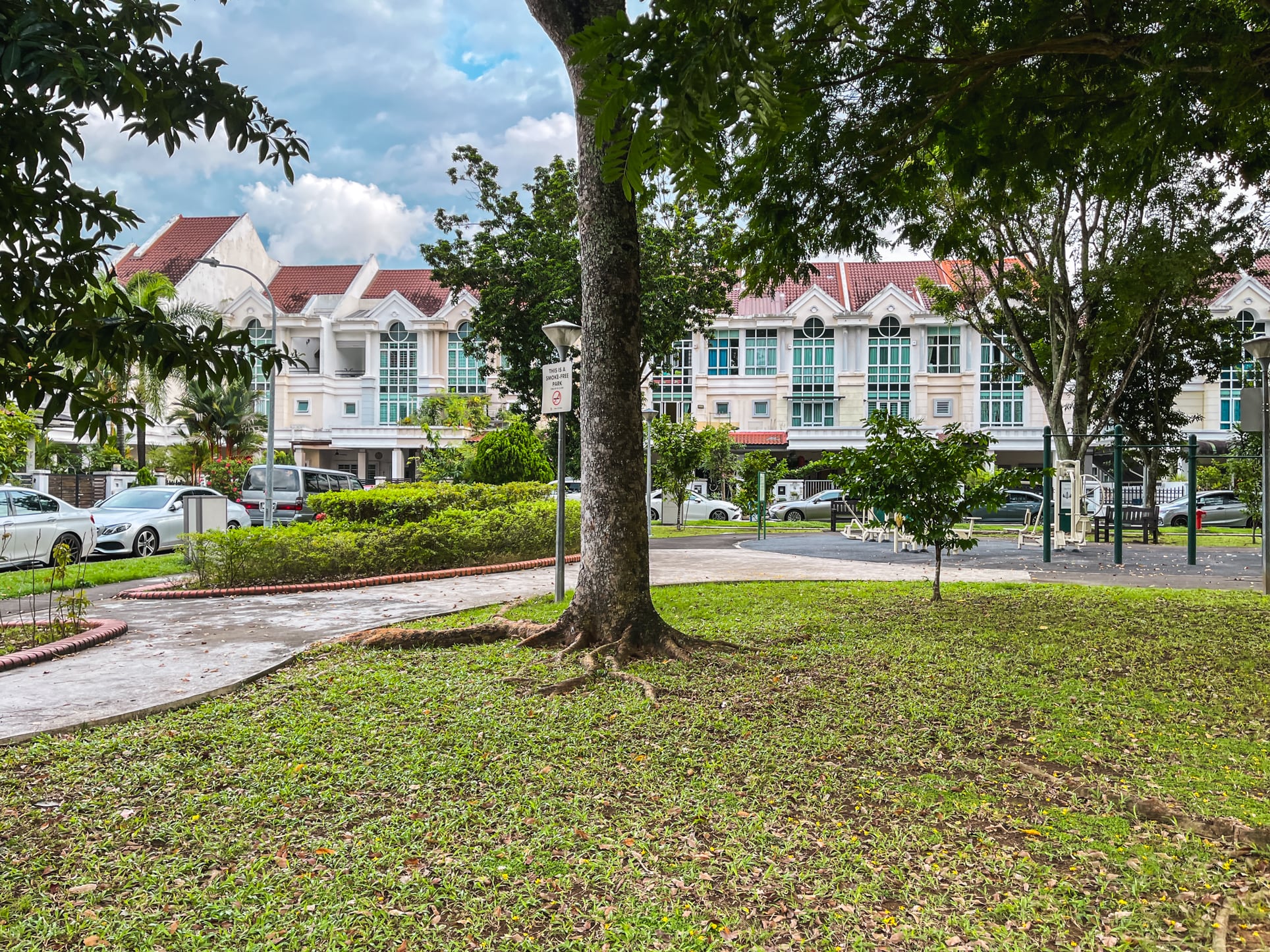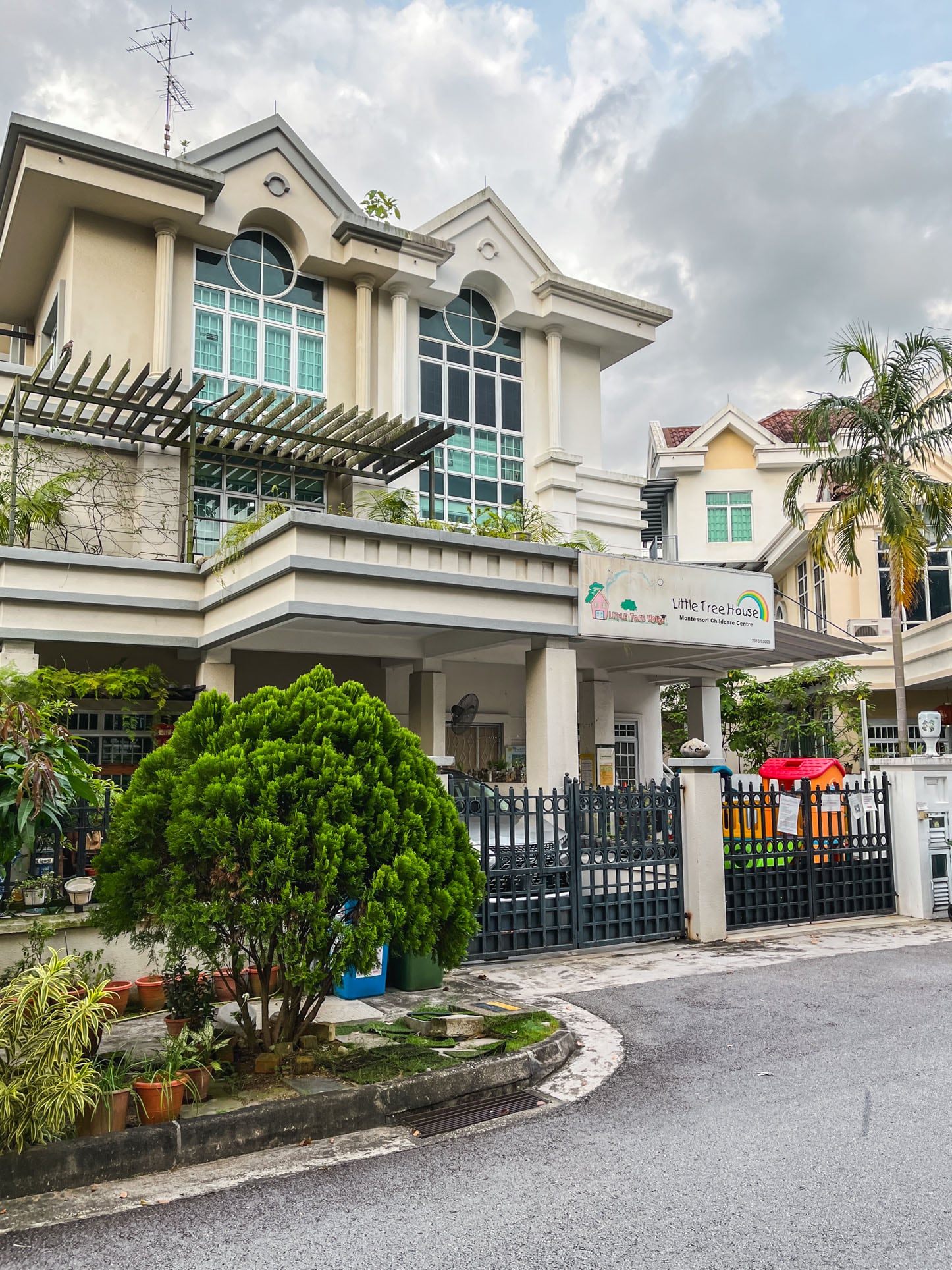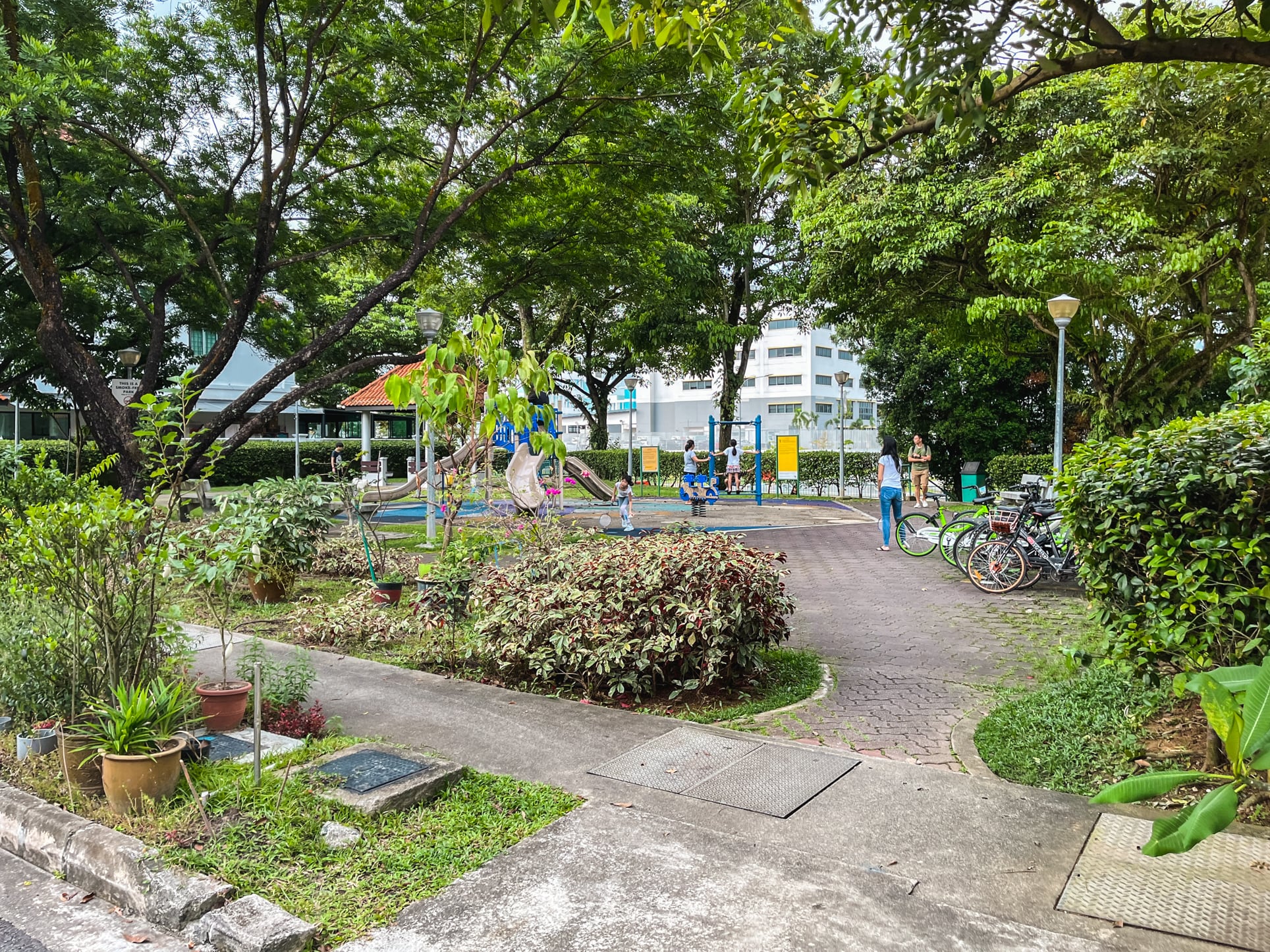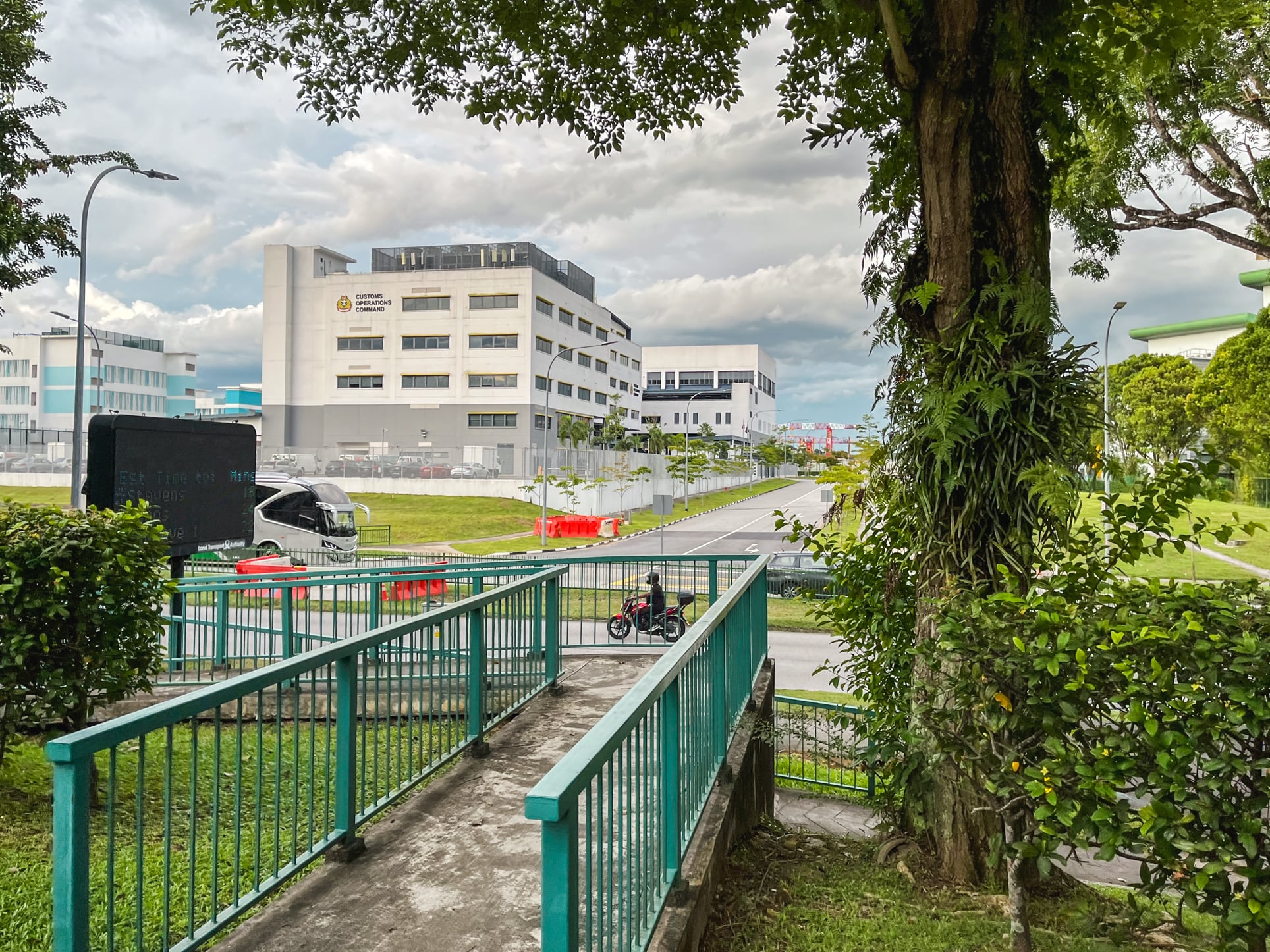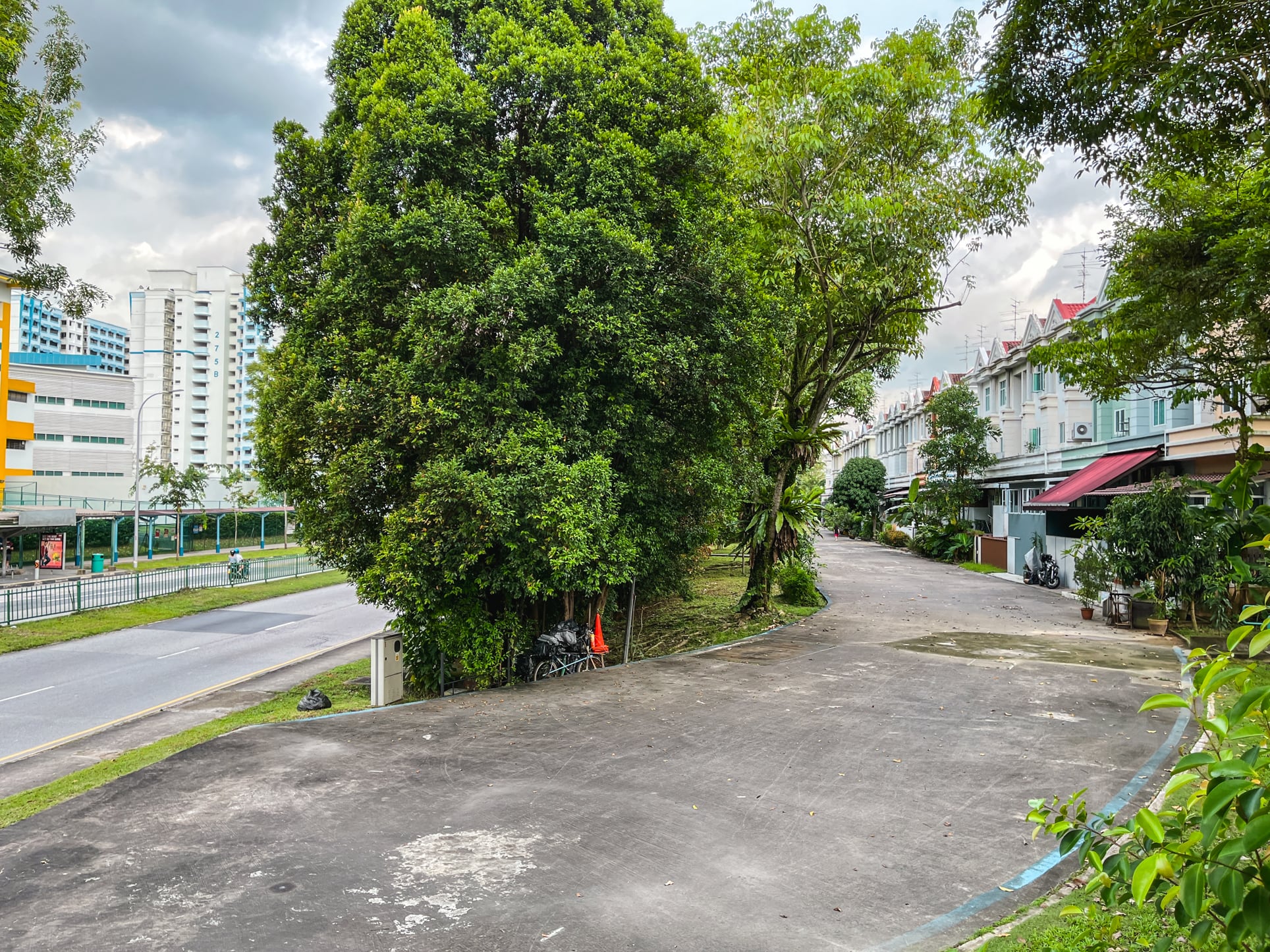 Note that this area does not lead onto the main road, so cars shouldn't be able to access it. It's a great place for kids to cycle, run around, play badminton and whatnot without worrying about cars. If my bearings are right, behind this road is the Jurong Police Division Headquarters, which I passed on my walkabout of the estate. There were no photography signs everywhere, so I decided to play safe and not take a photo! (The HQ is sort of opposite Westwood Secondary.)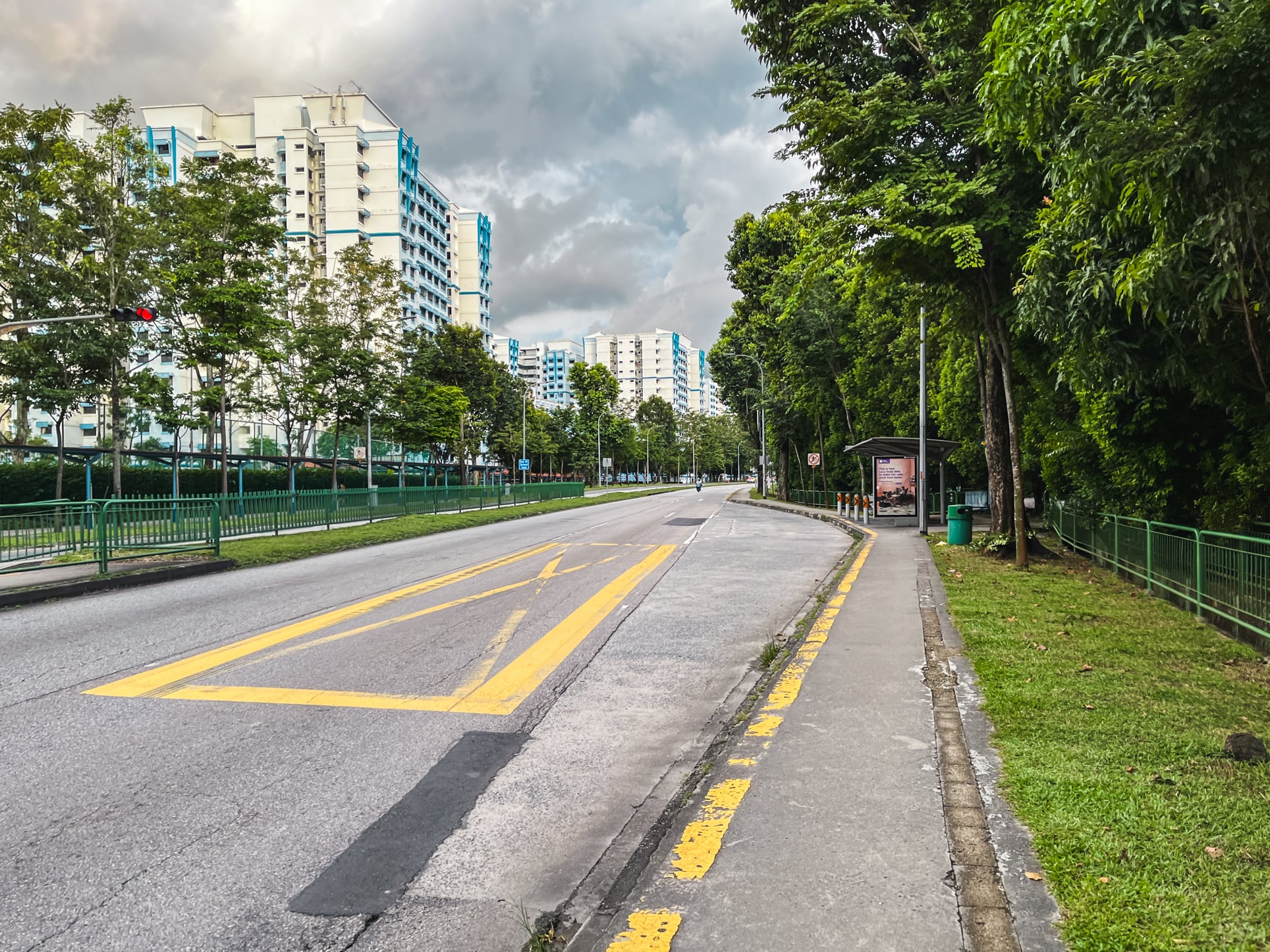 There were also 2 rental bikes parked neatly next to the bus stop.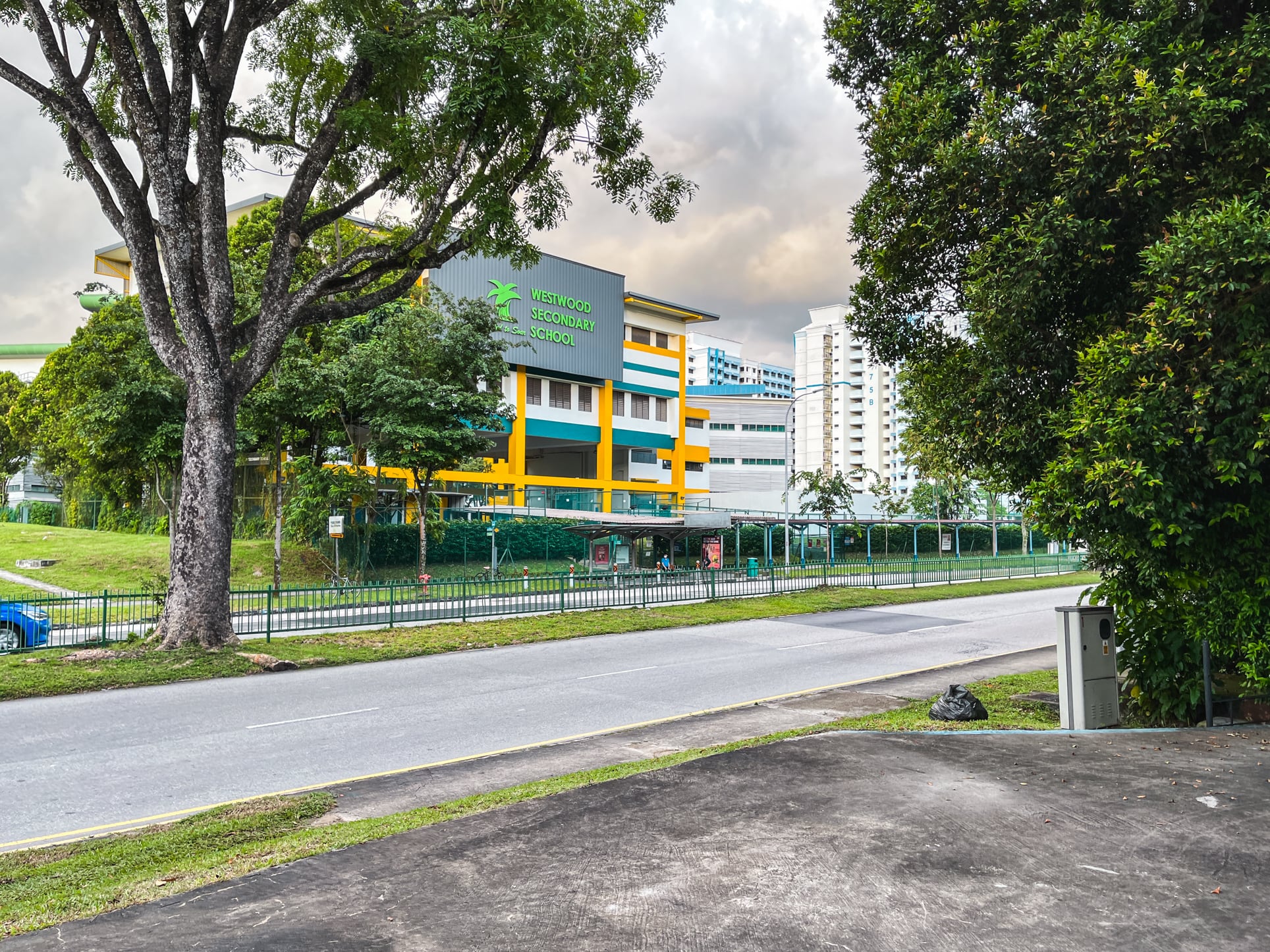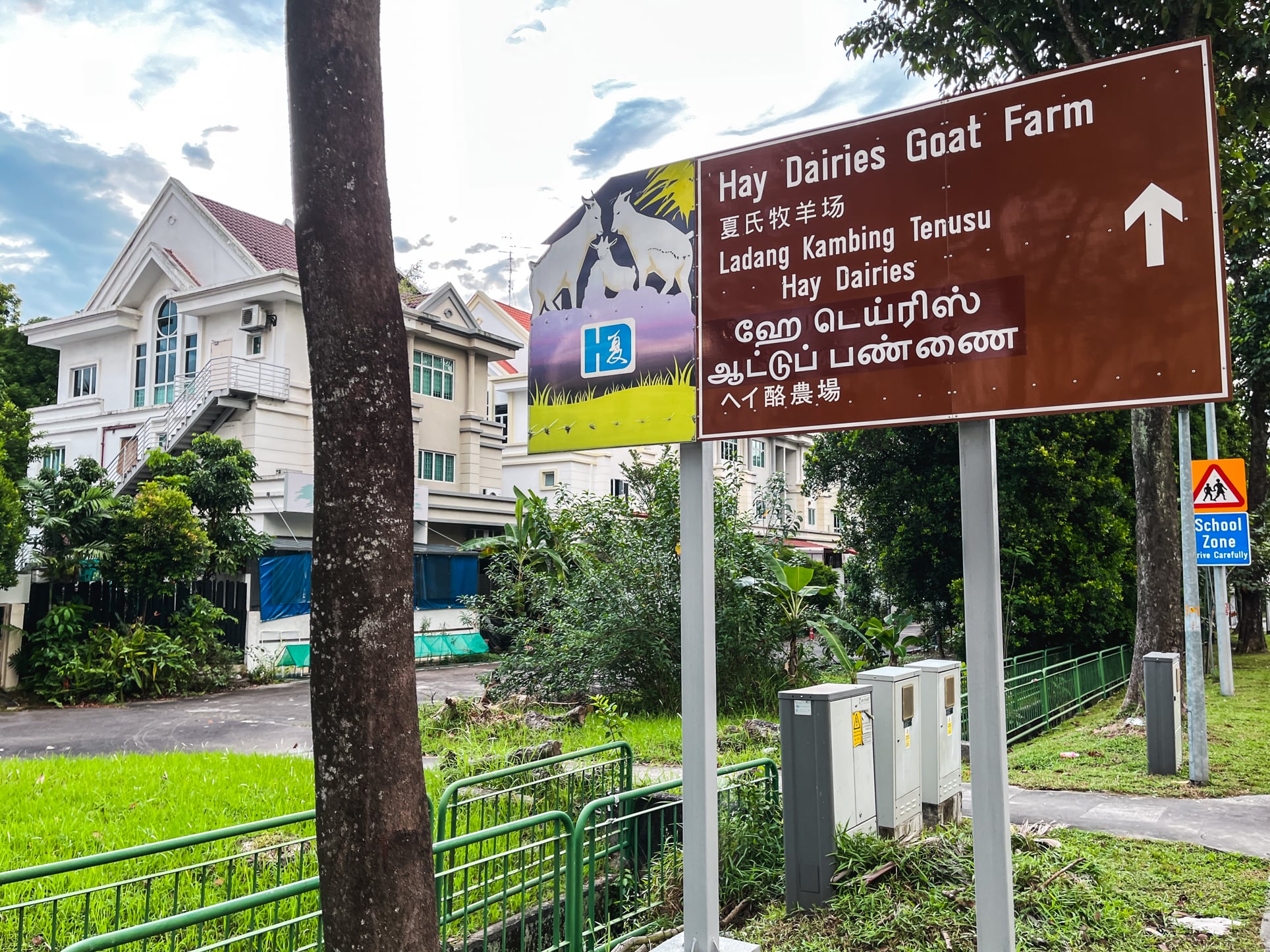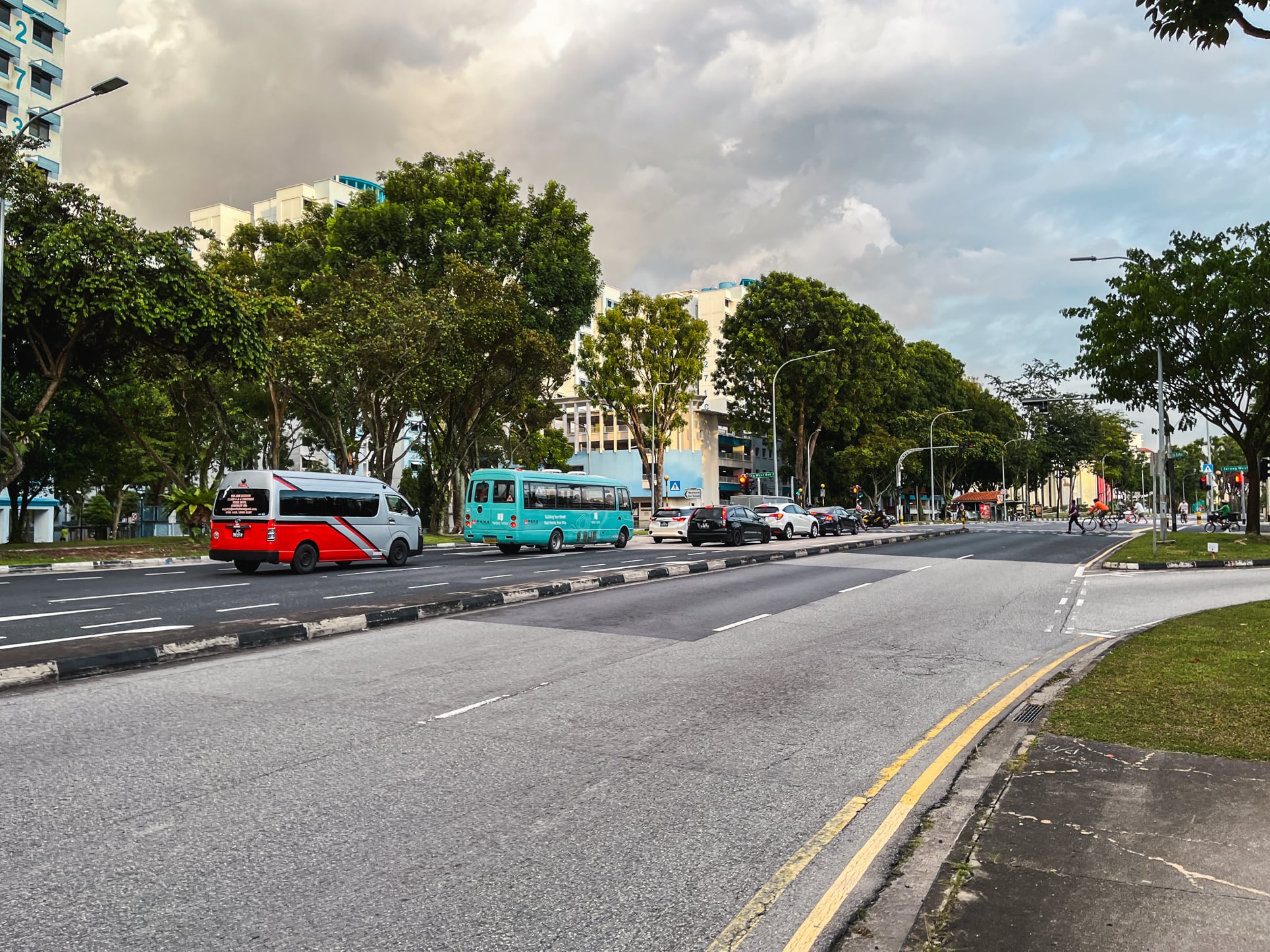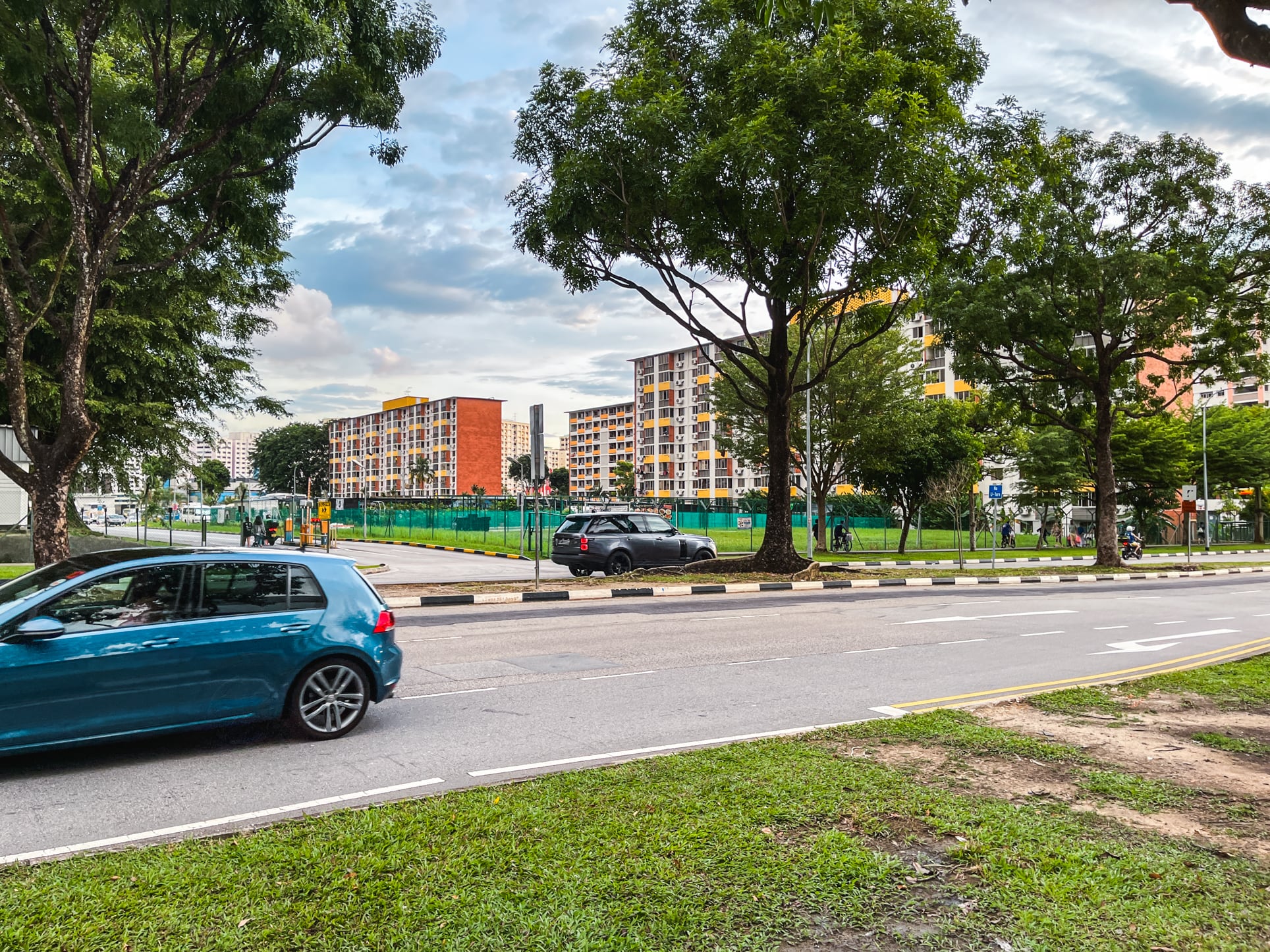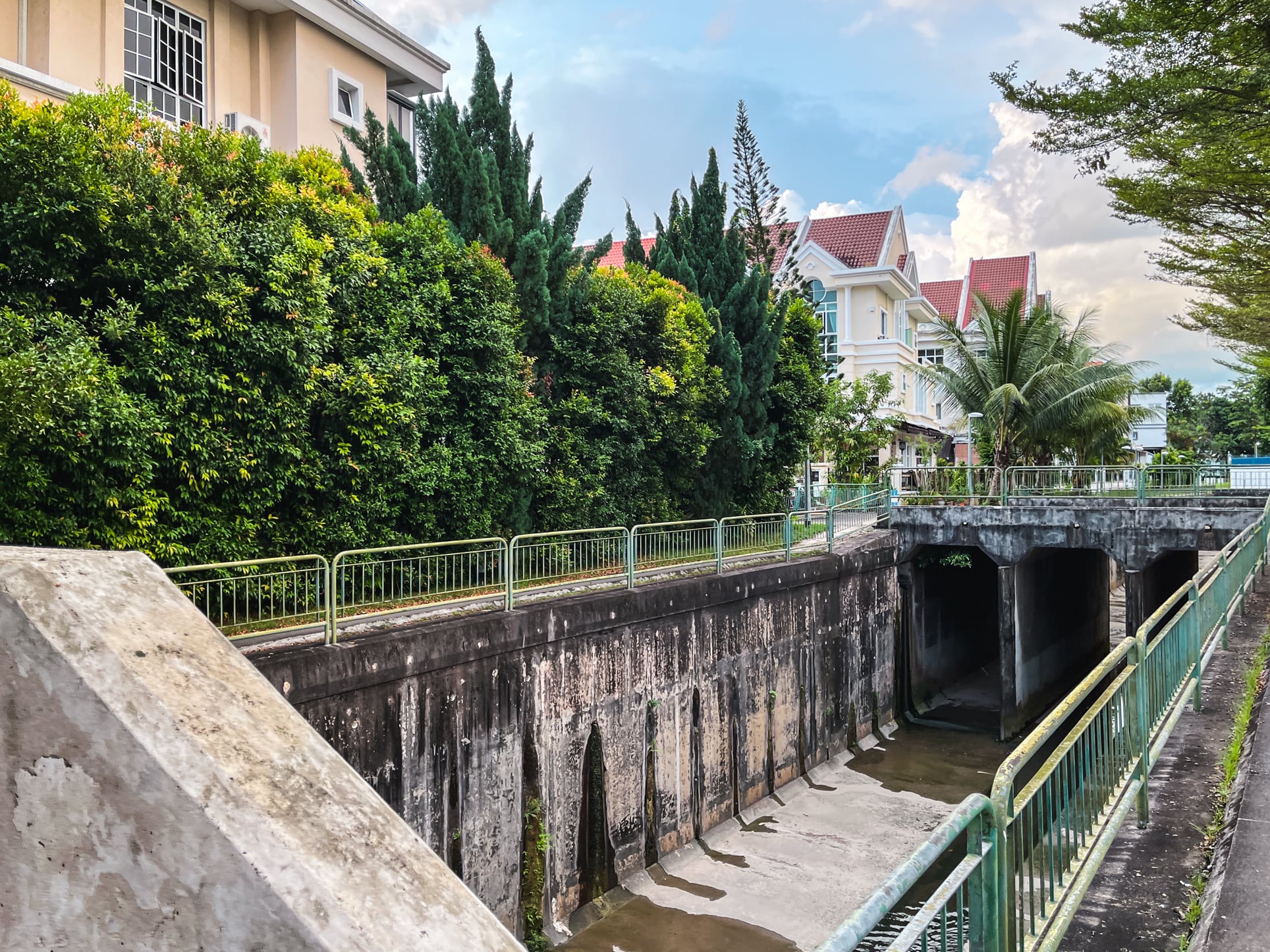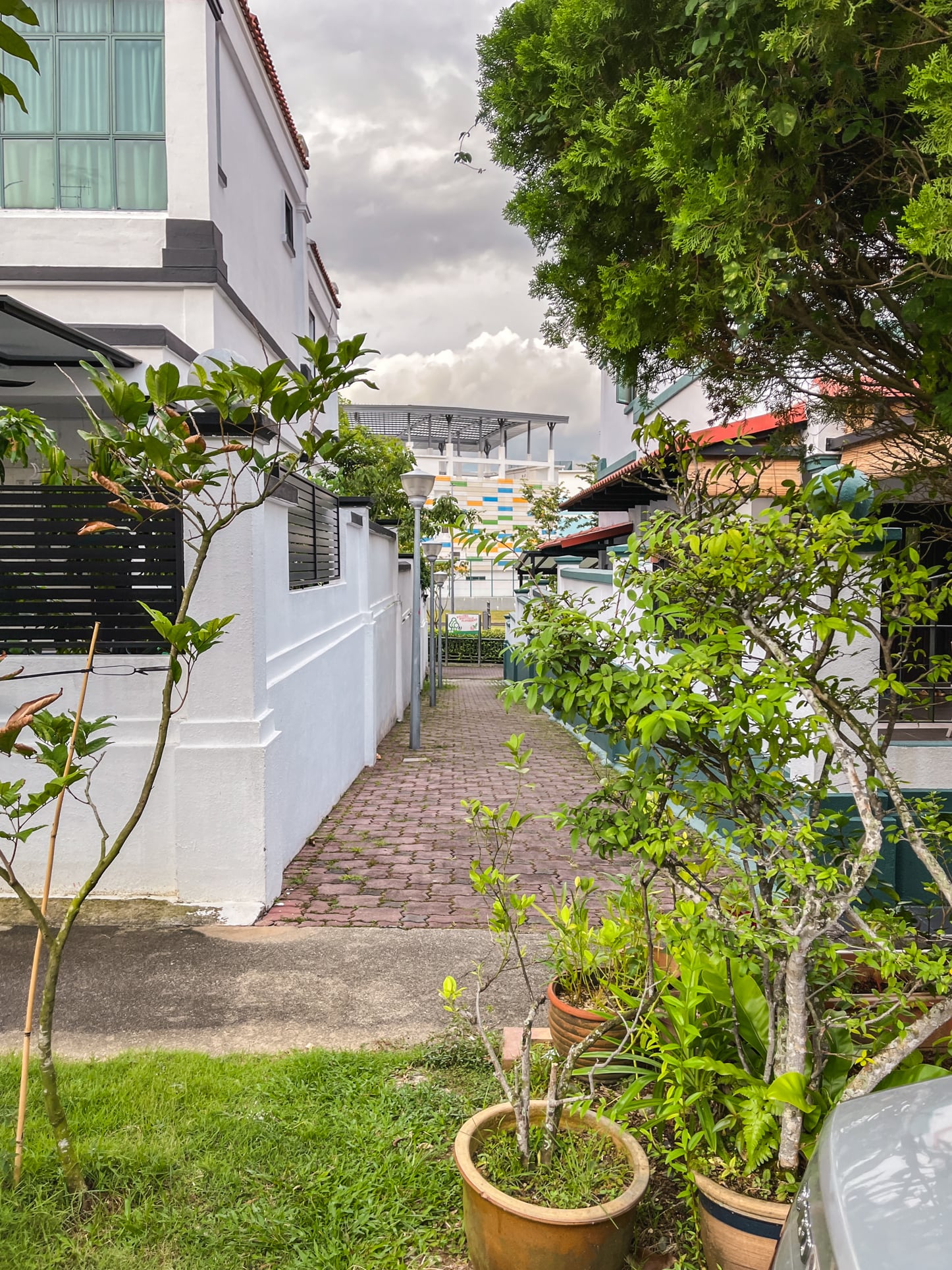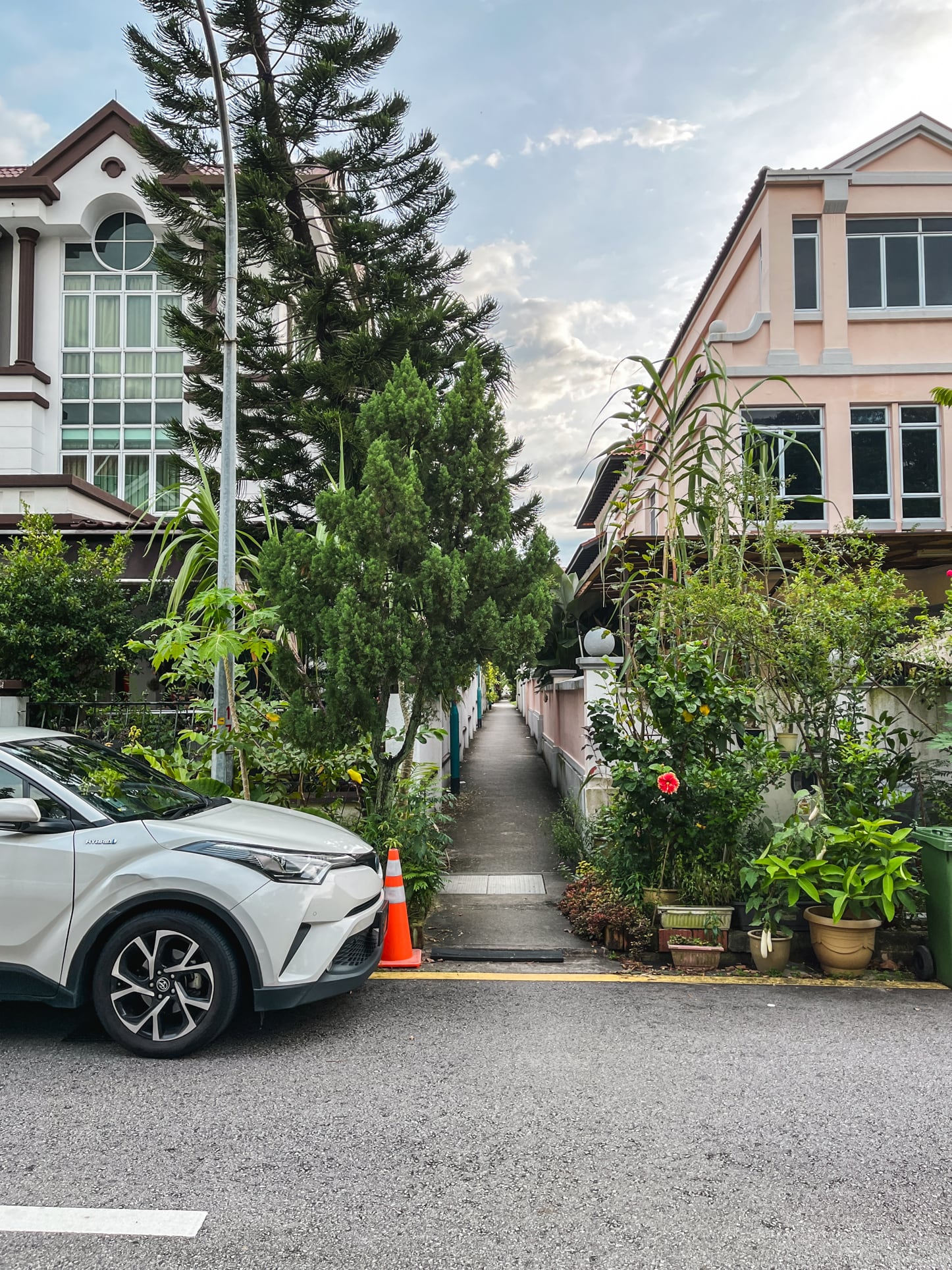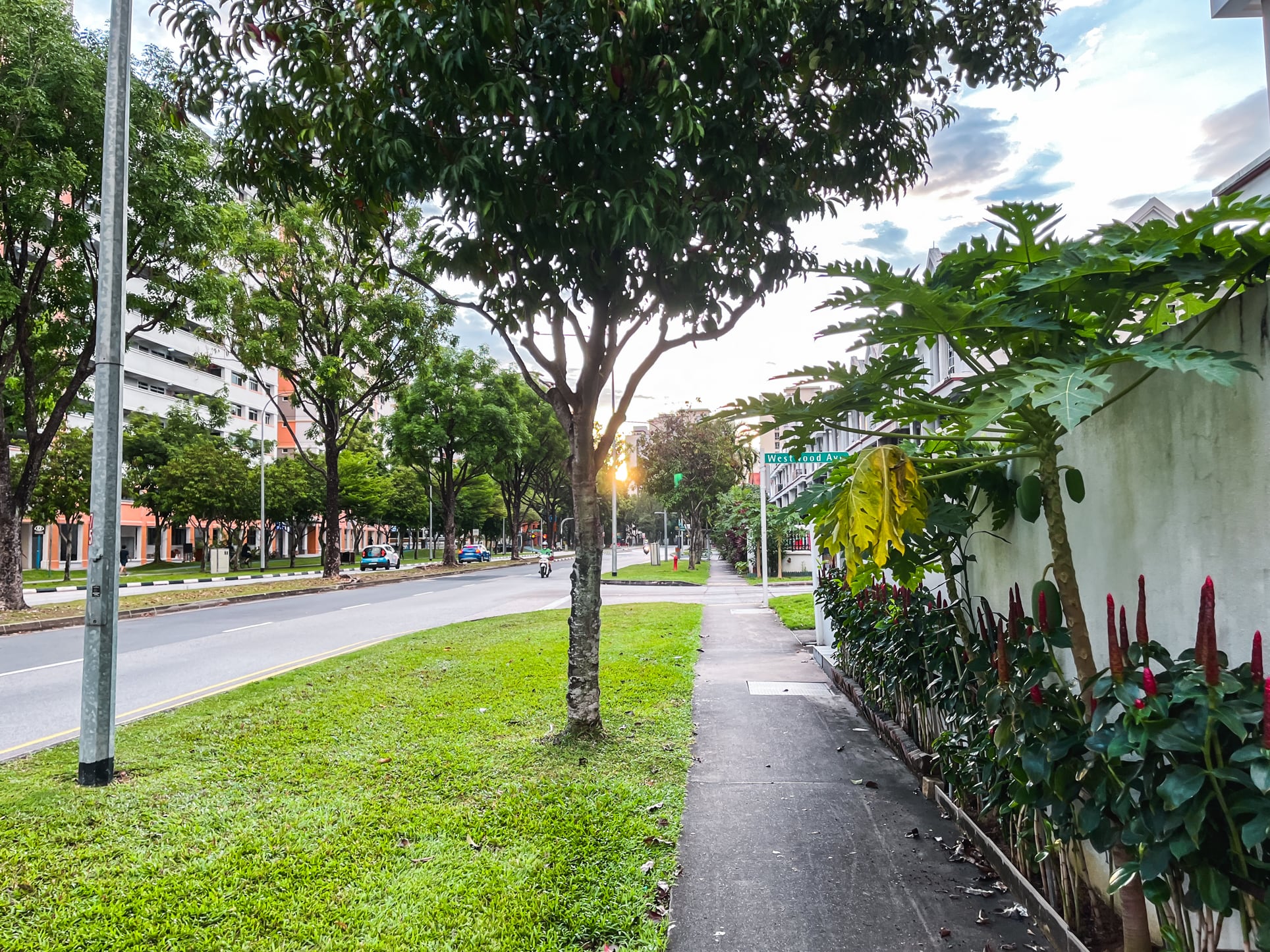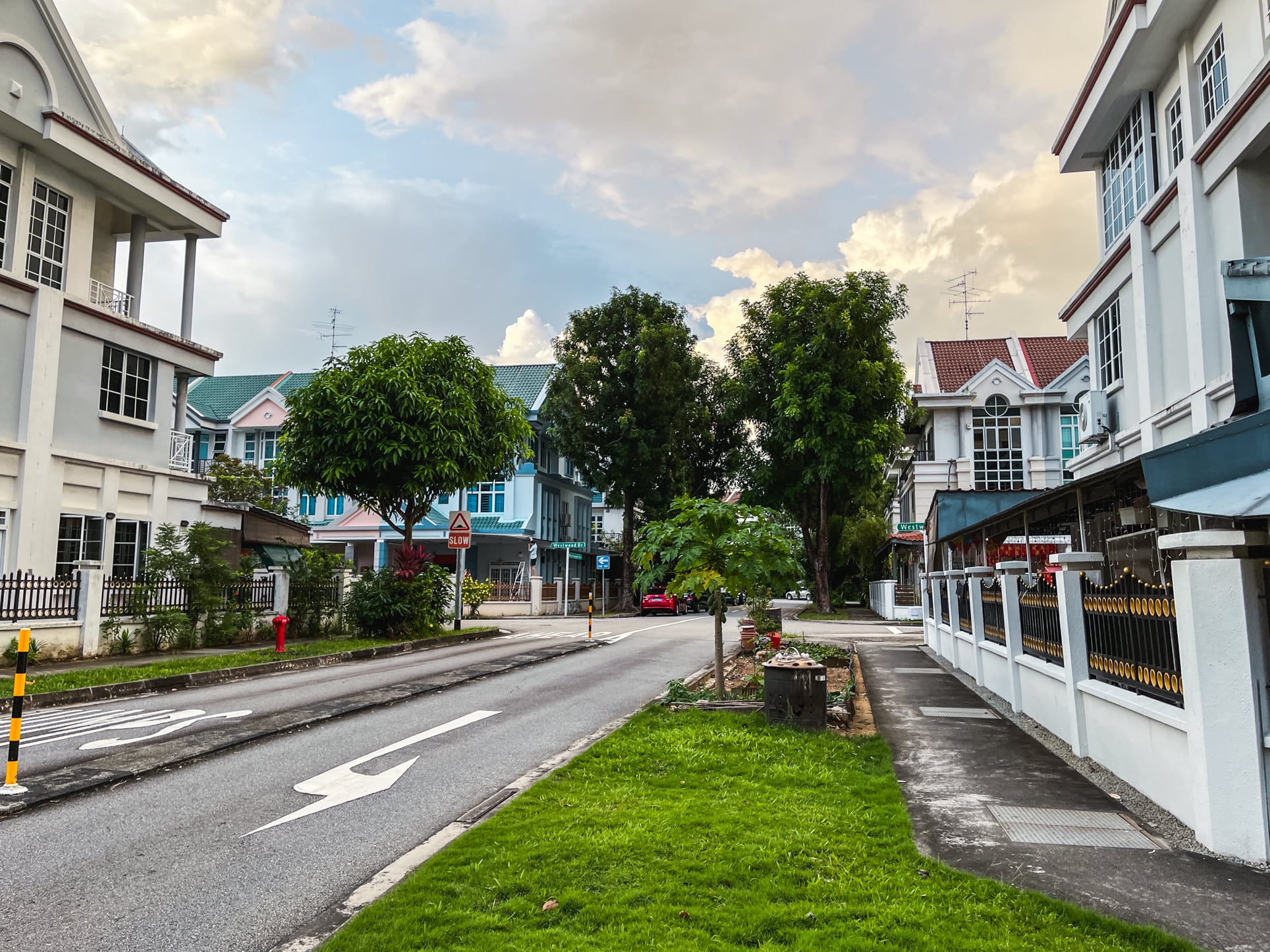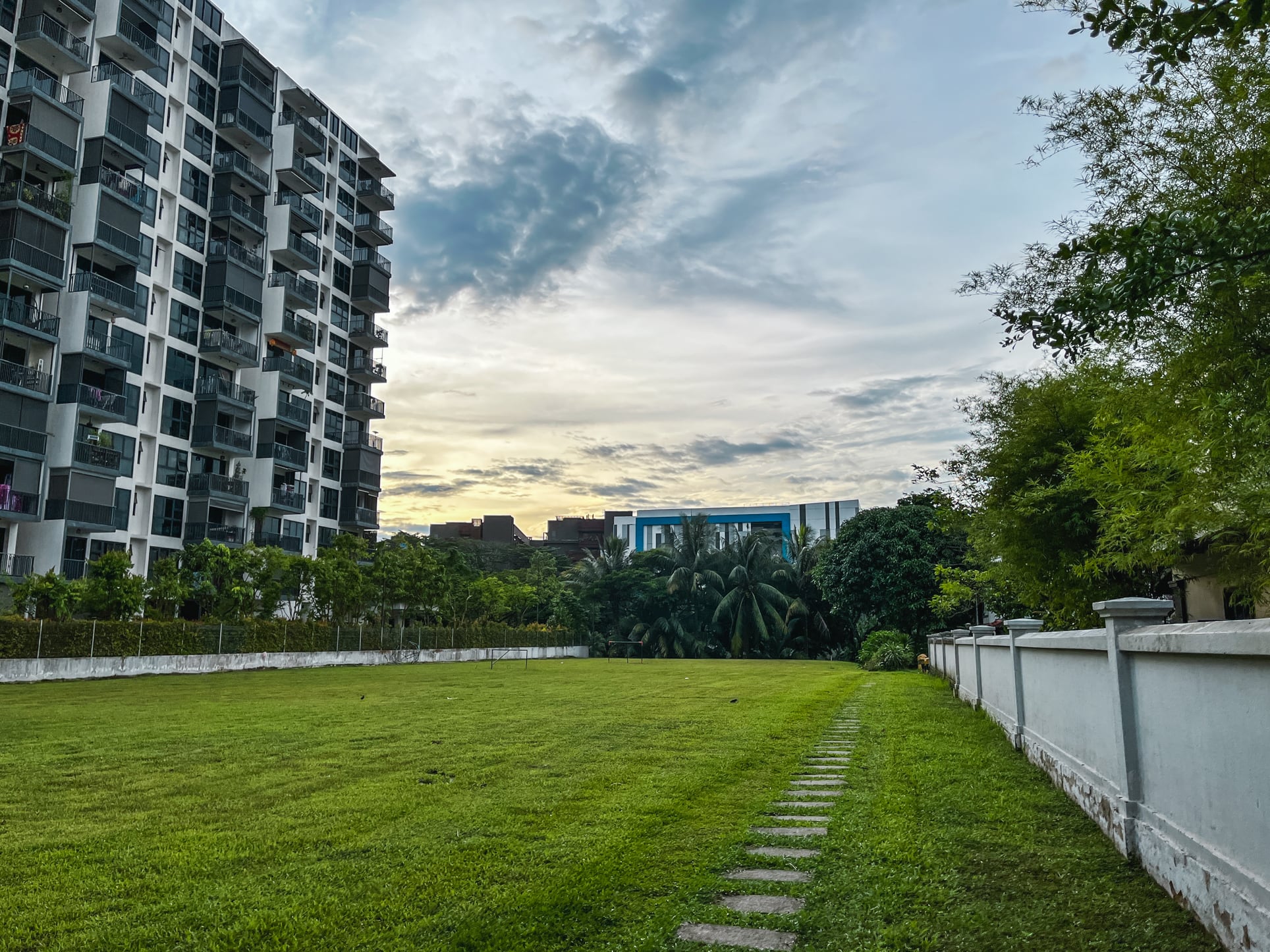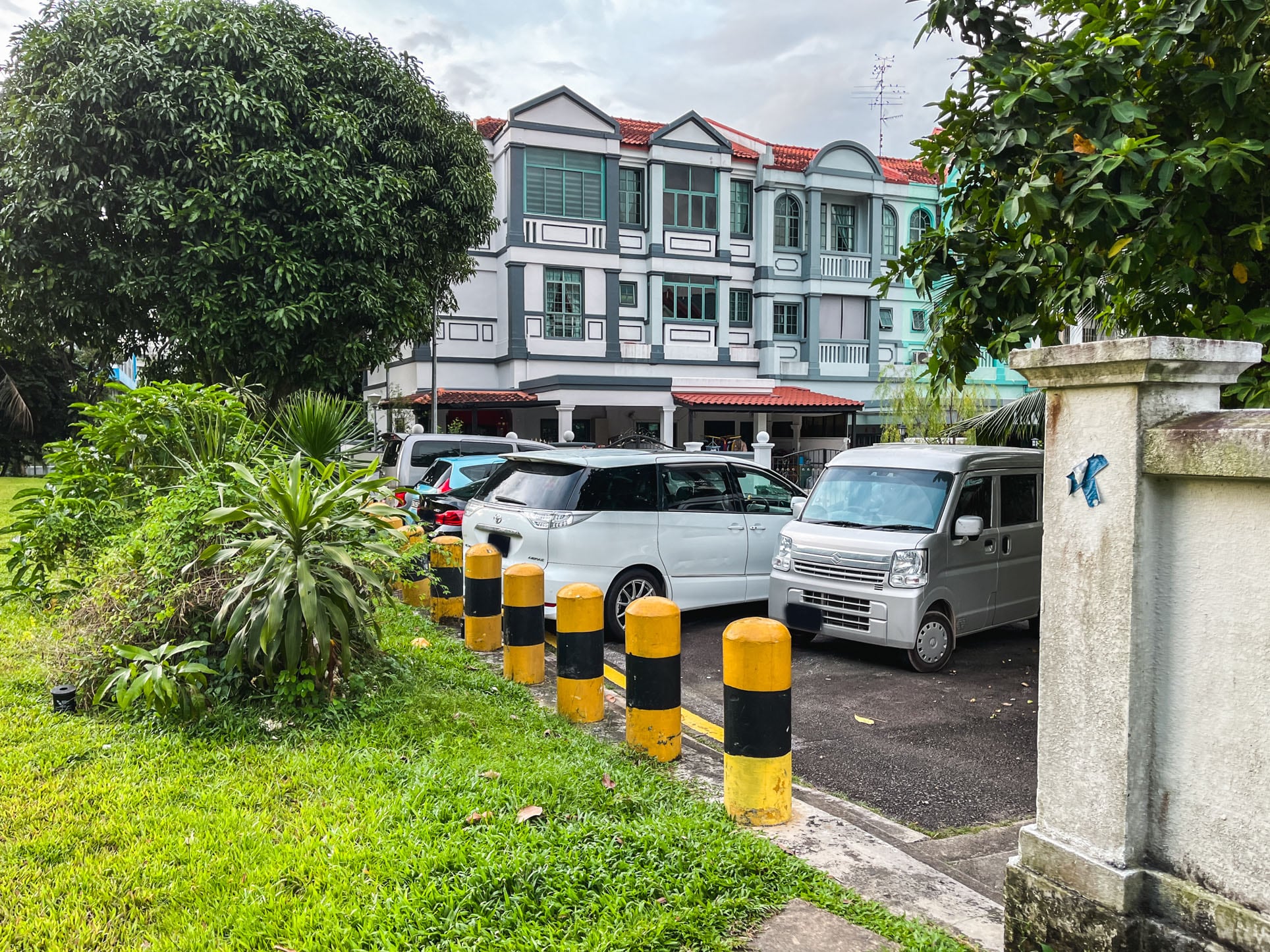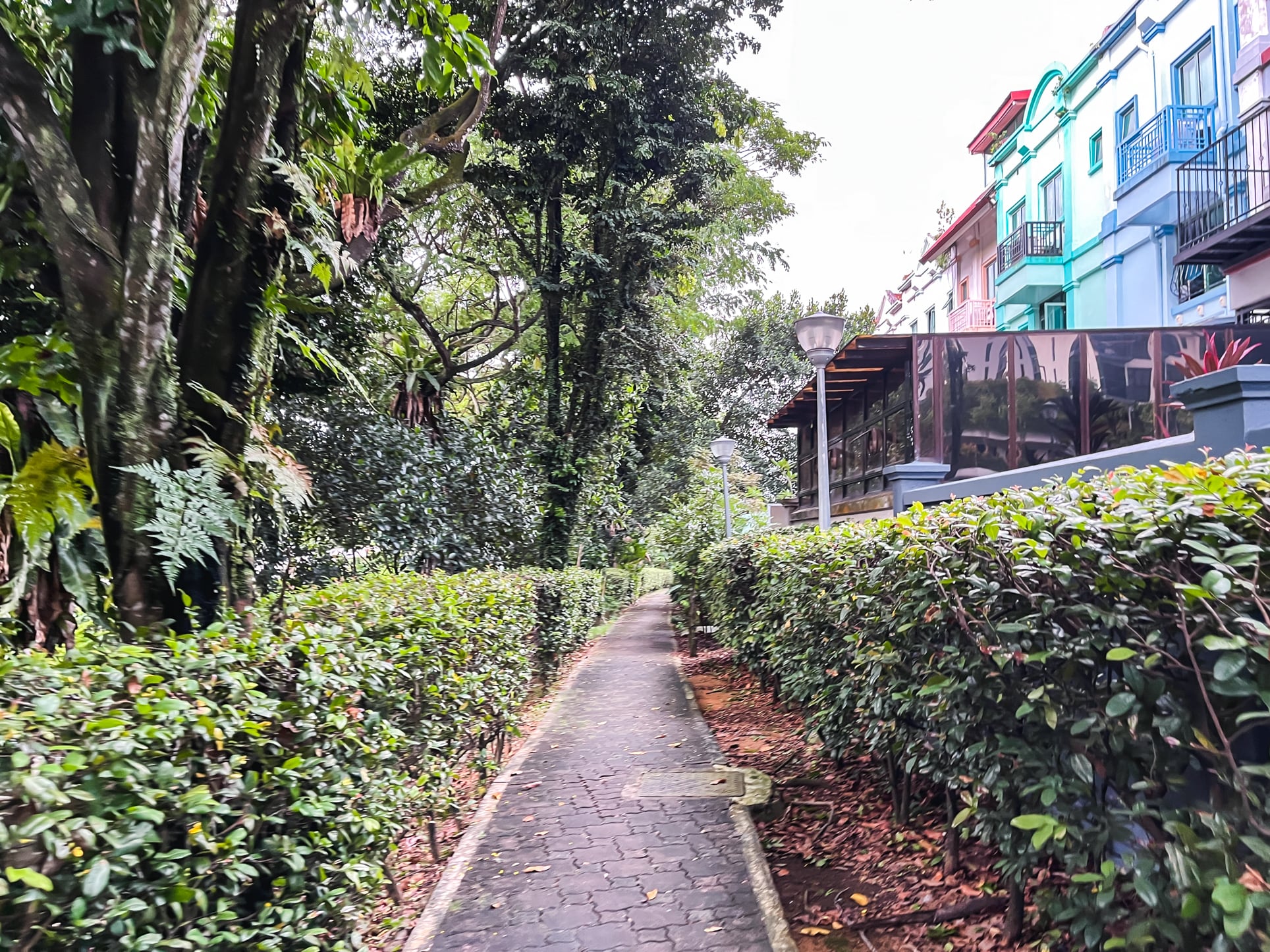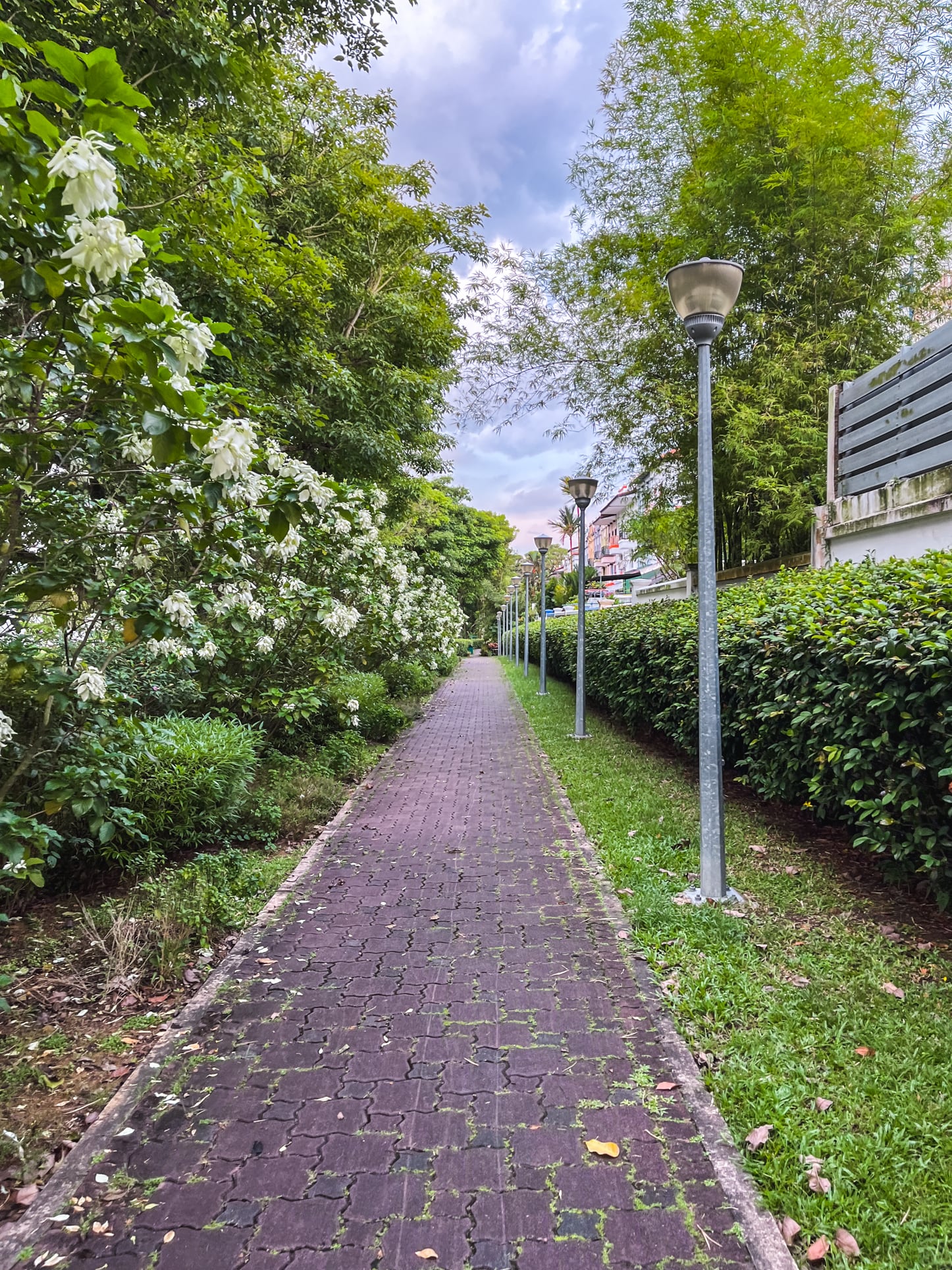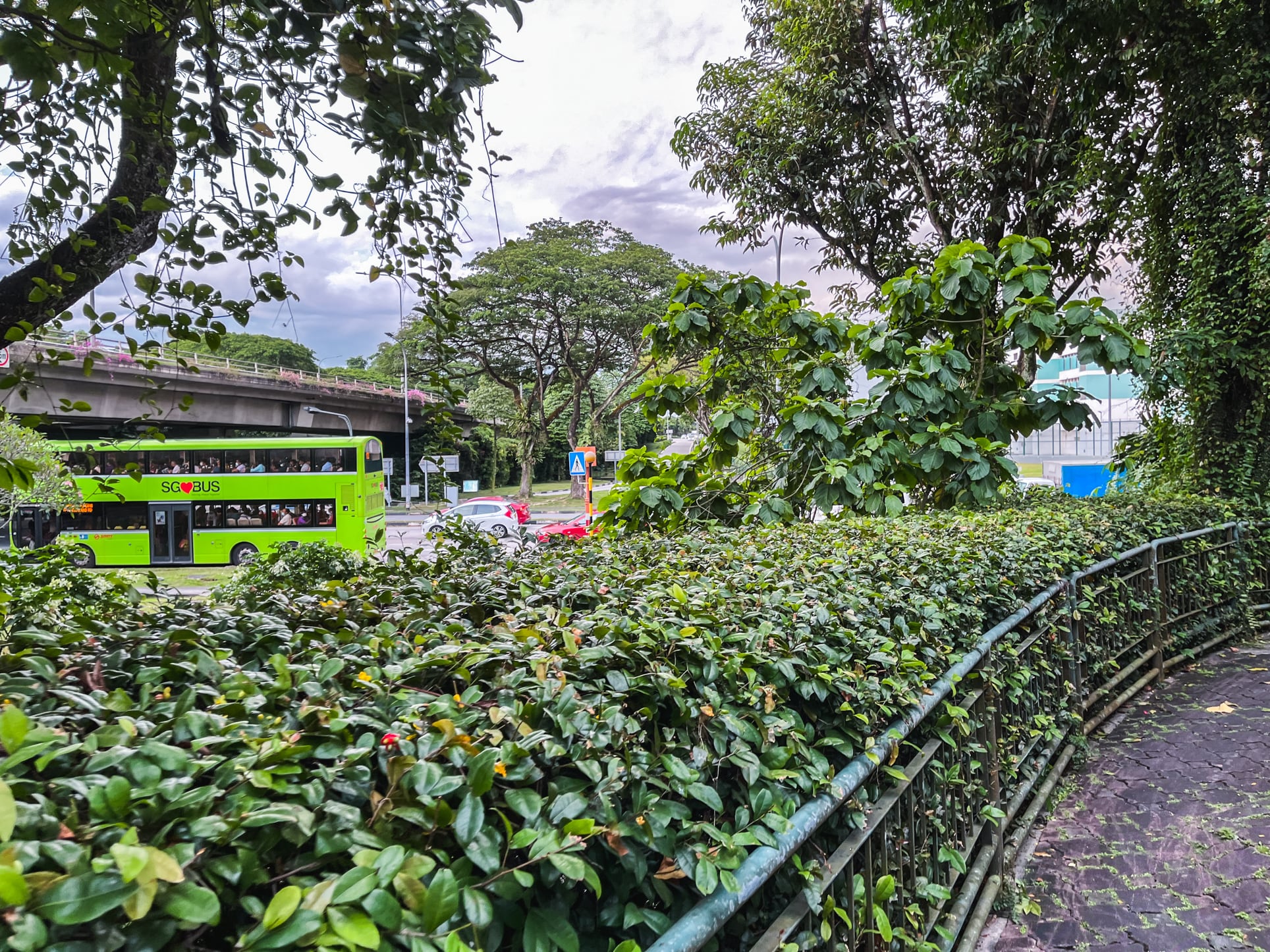 A picture paints a thousand words, so here's the map for you to see for yourself!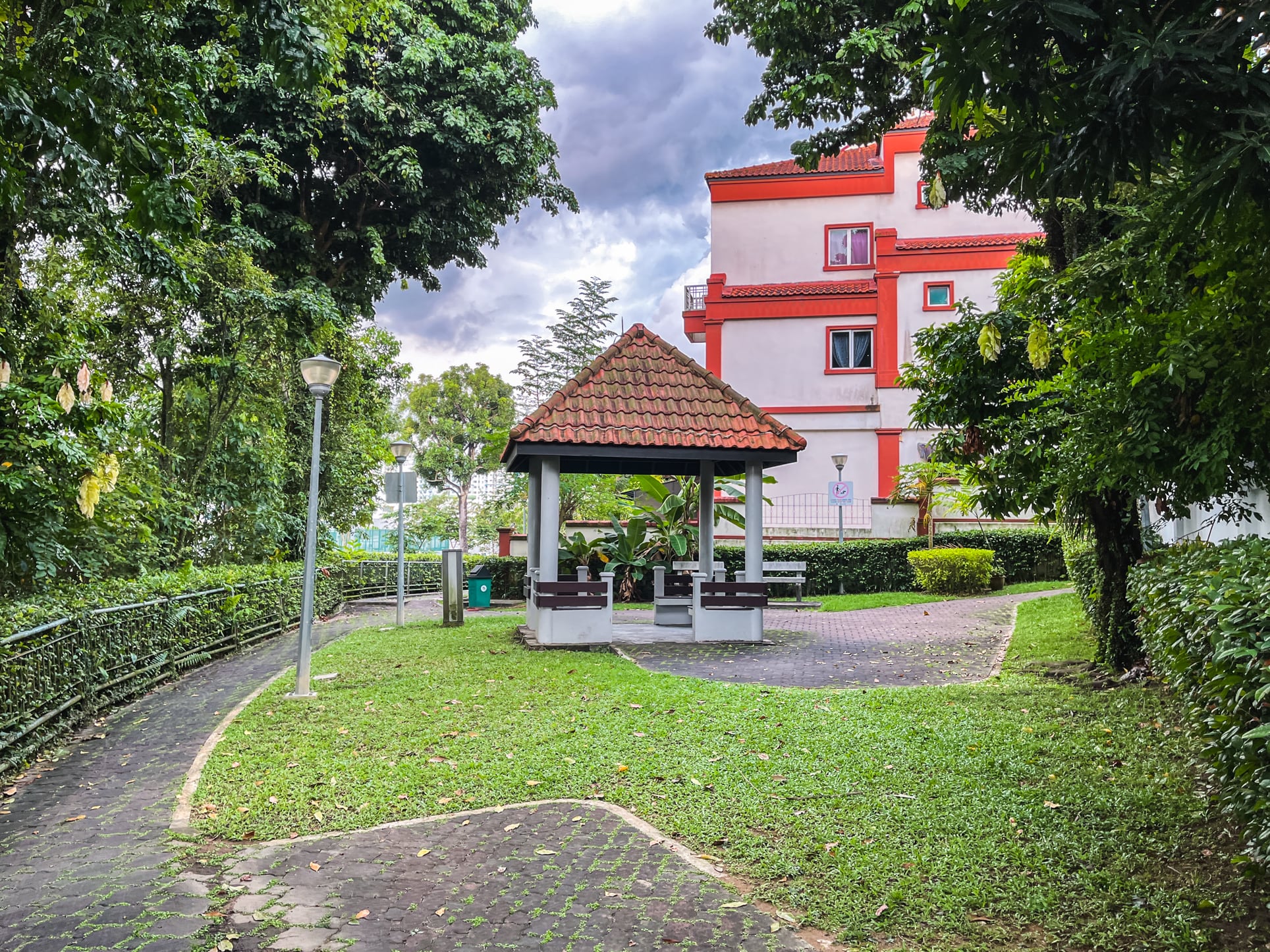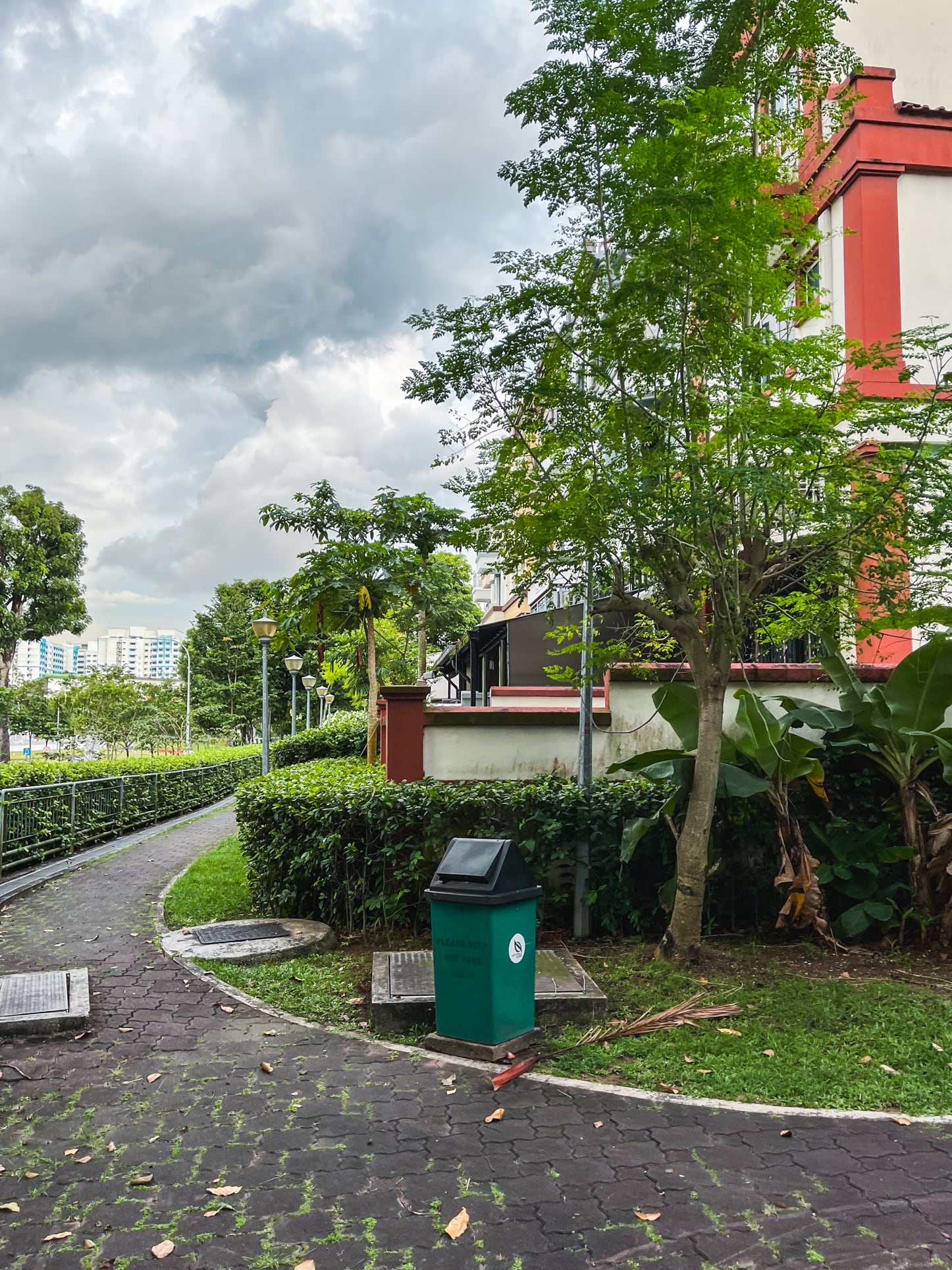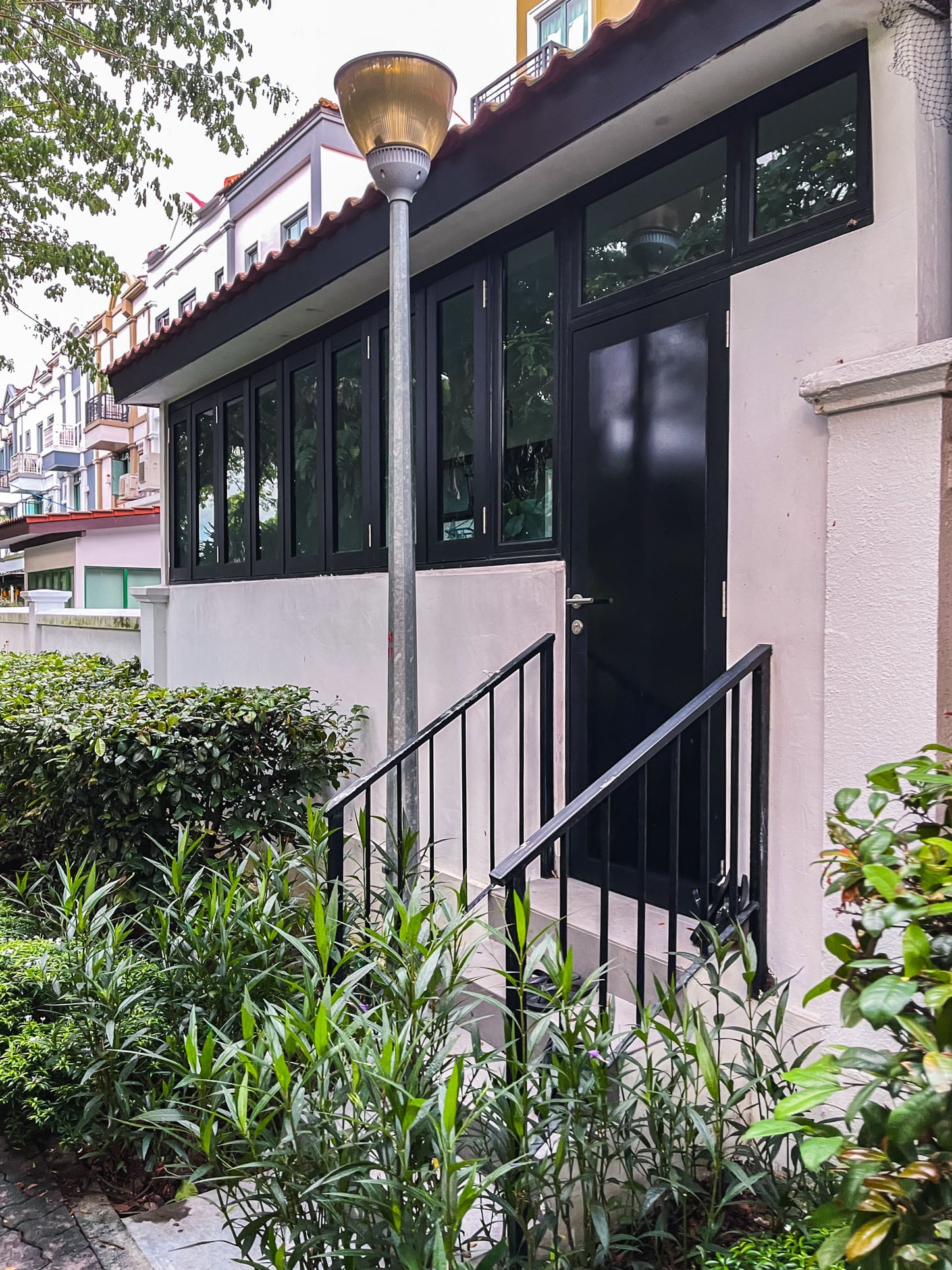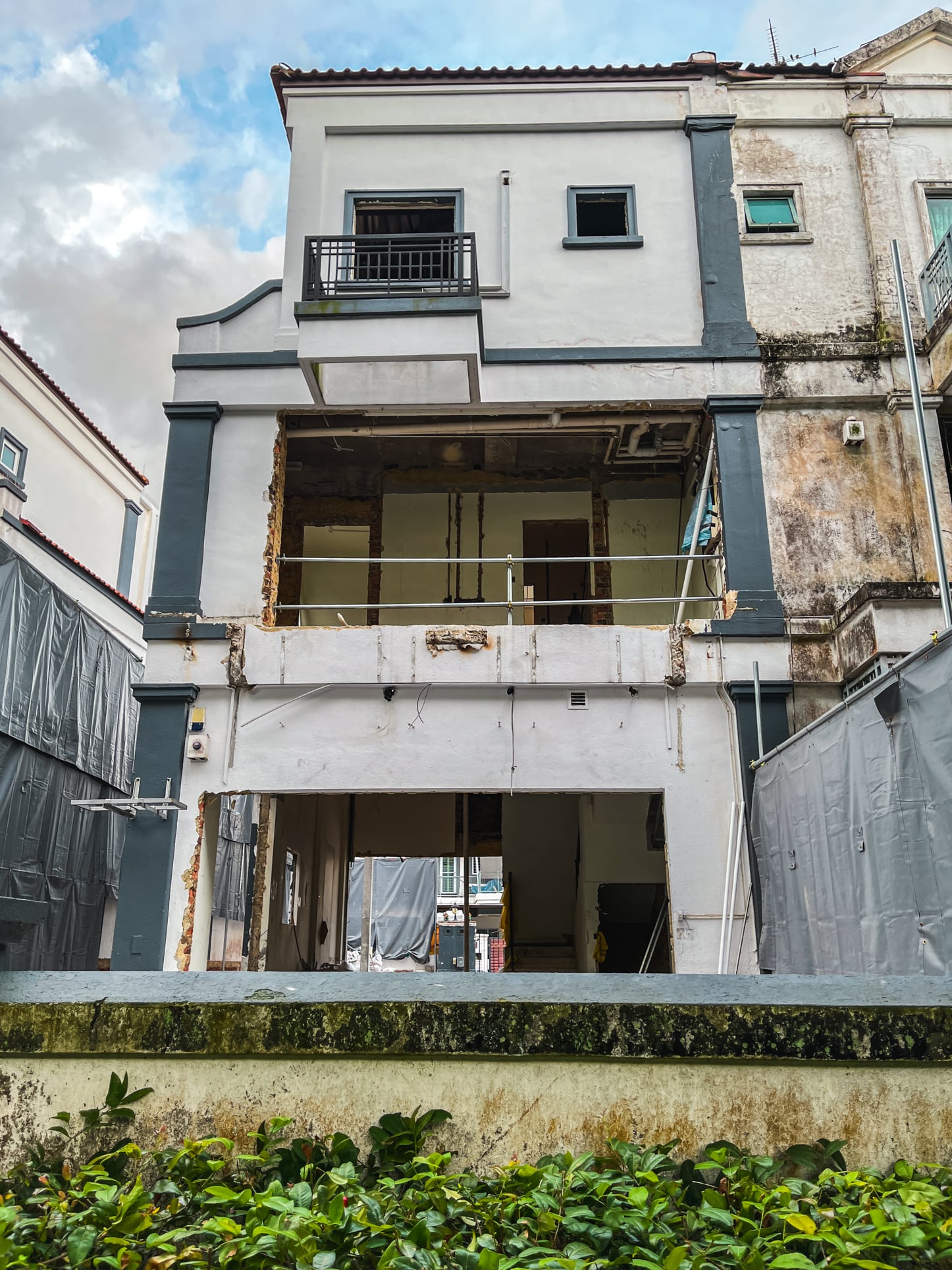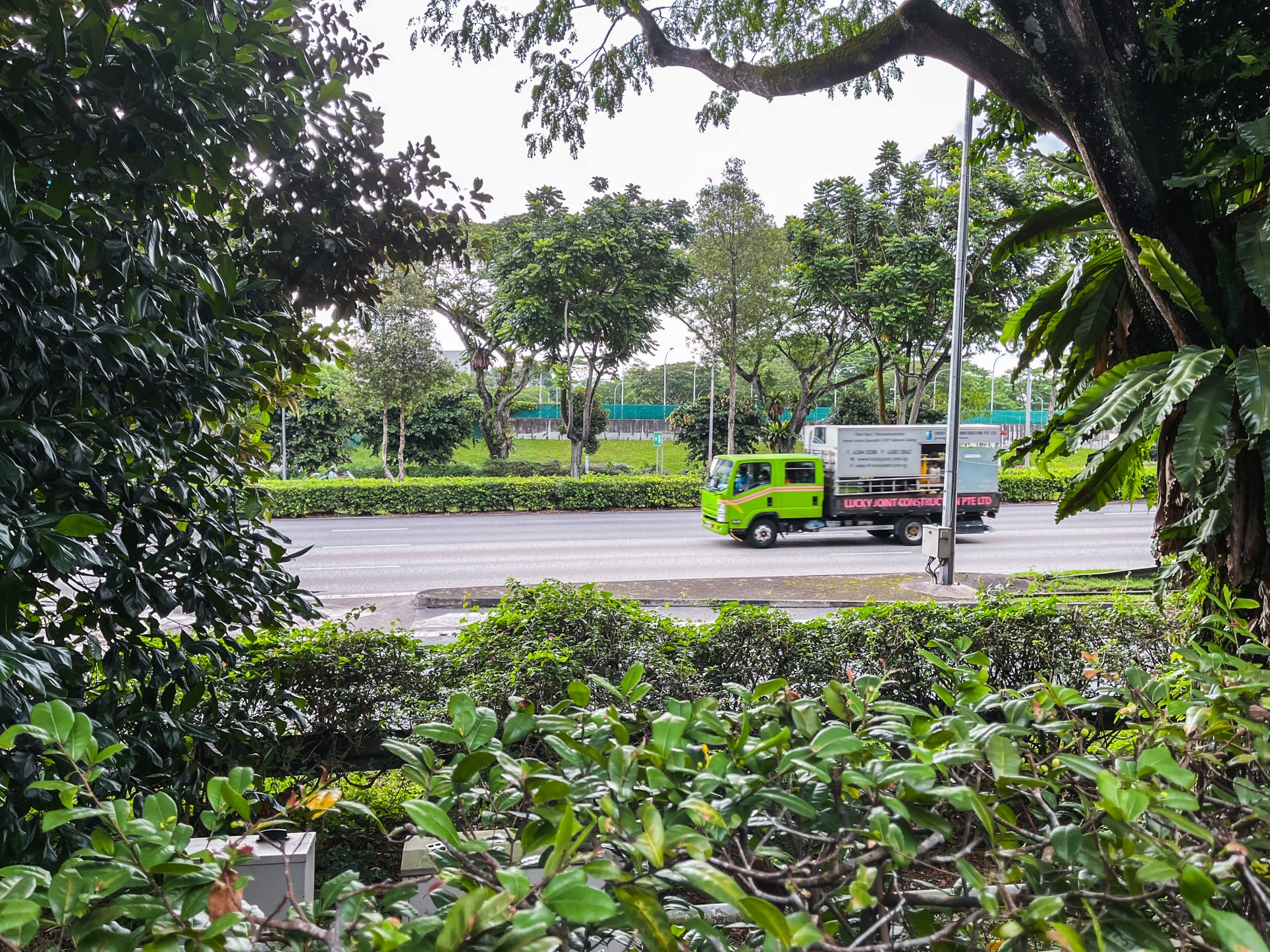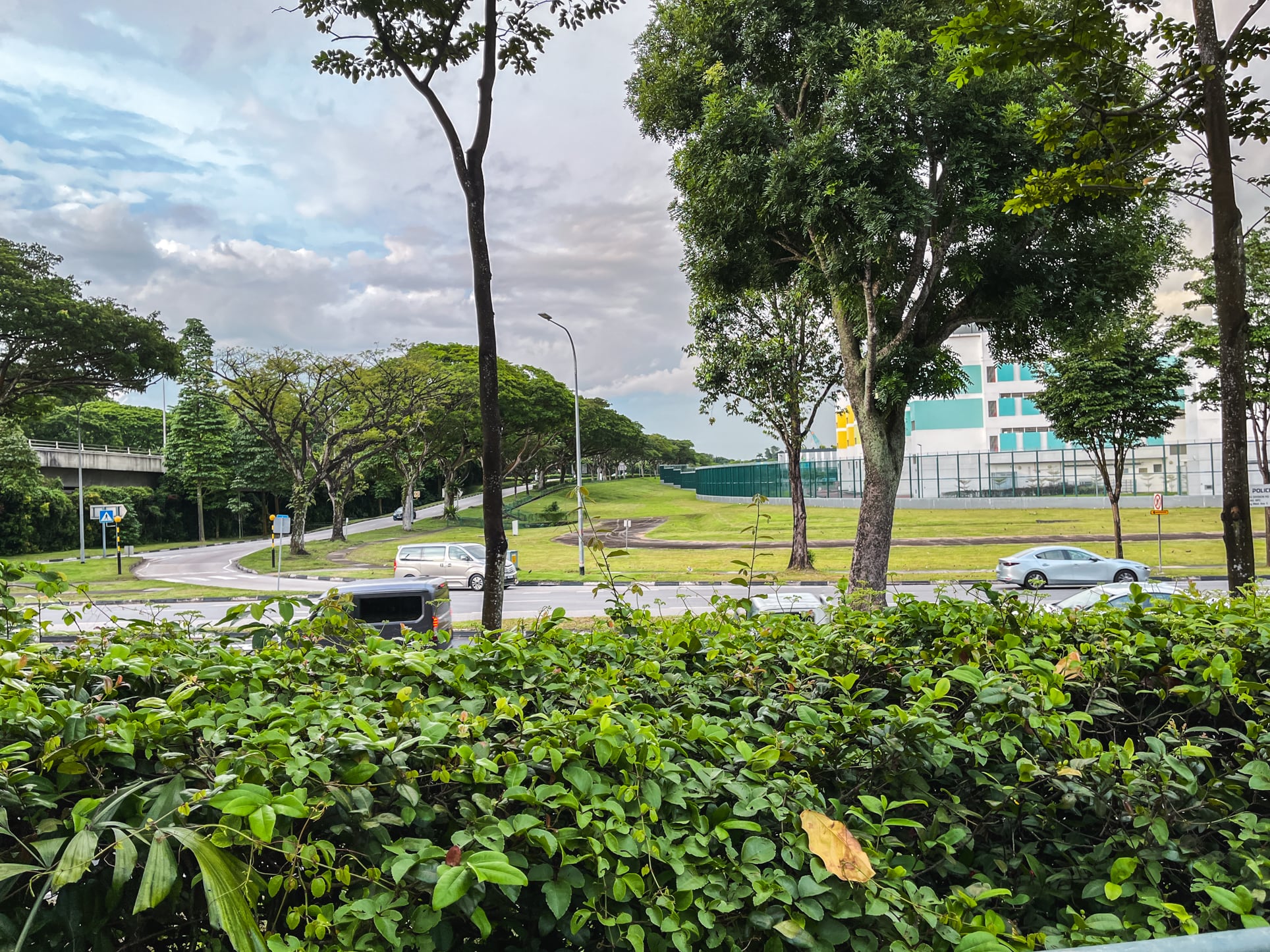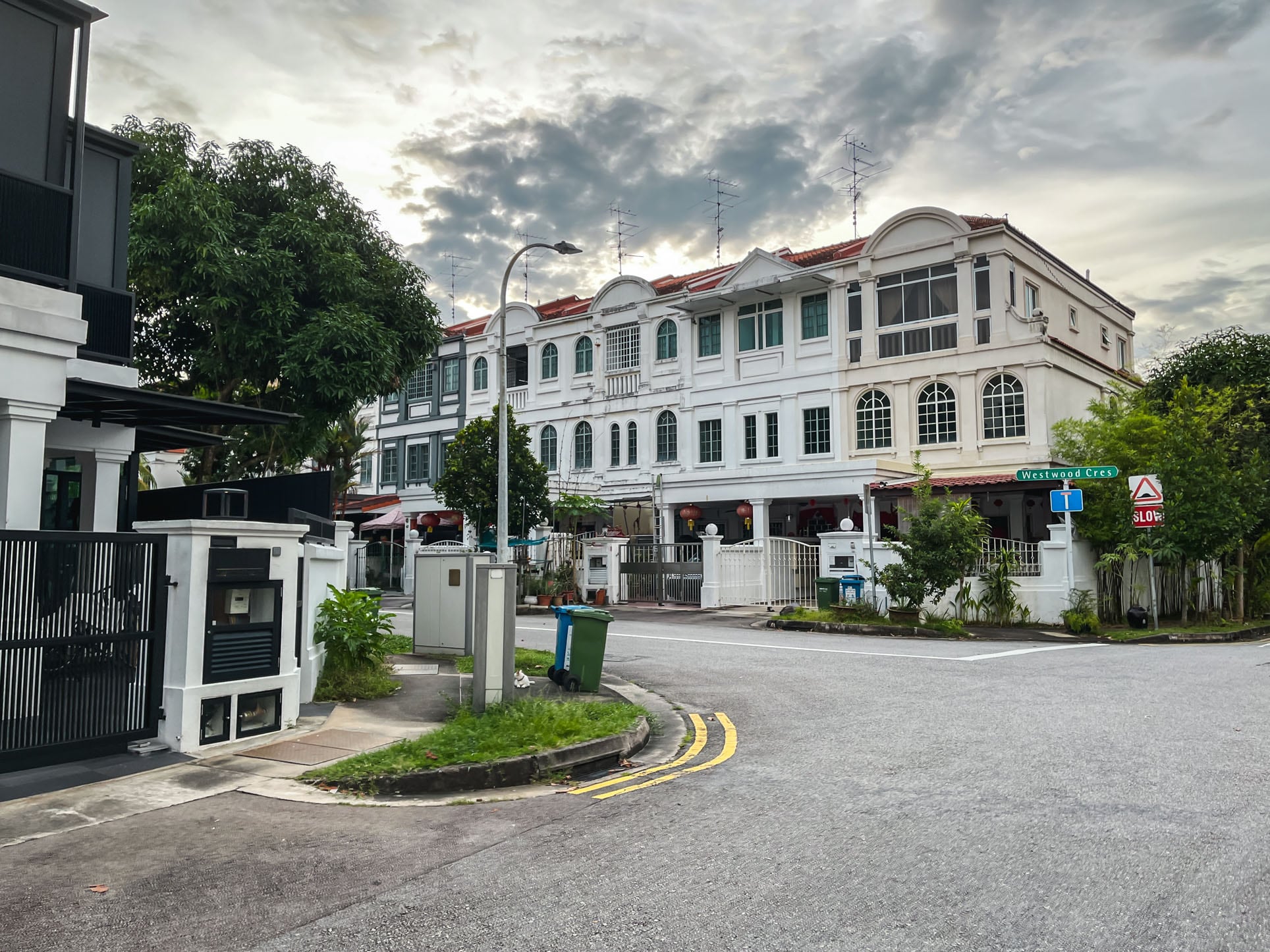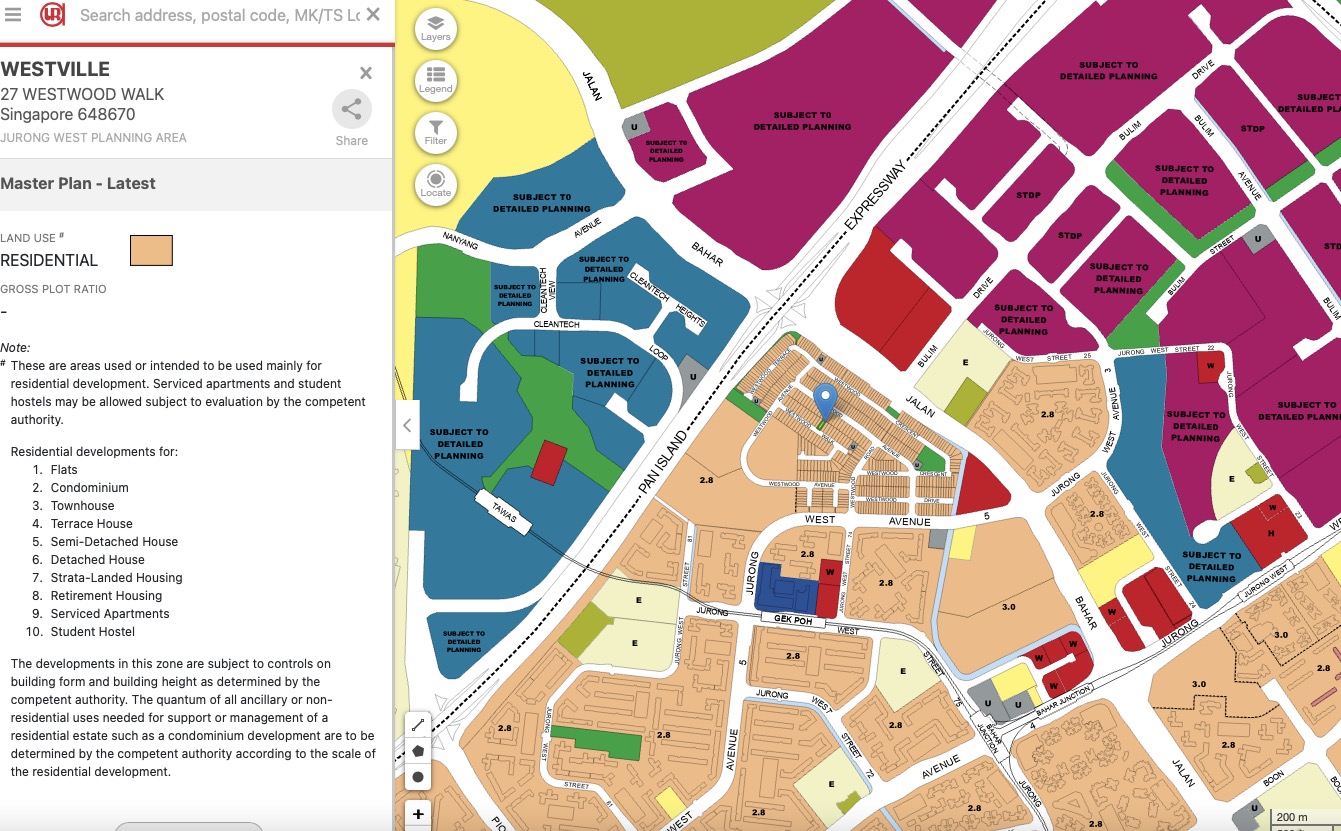 Before we end the tour, here's a look at the Masterplan for the area.
As you can see, there are many plots of land whose uses have yet to be determined ("subject to detailed planning.") What we do know is that there is an upcoming Gek Poh MRT, which will be part of the Jurong Region Line, scheduled to open in 2027, and about 10 minutes walk from the landed properties.
Now that we've seen Westwood, how did you find it? Here's a last look before we end our tour.
See you again next week, at another of our reader-requested estates. I'll keep the location a secret for now!