Property Stories
Touring Siglap Landed Estate: A Freehold, Charming, Spacious & Peaceful Village With Old-Singapore Vibes
TJ
October 9, 2022

15

min read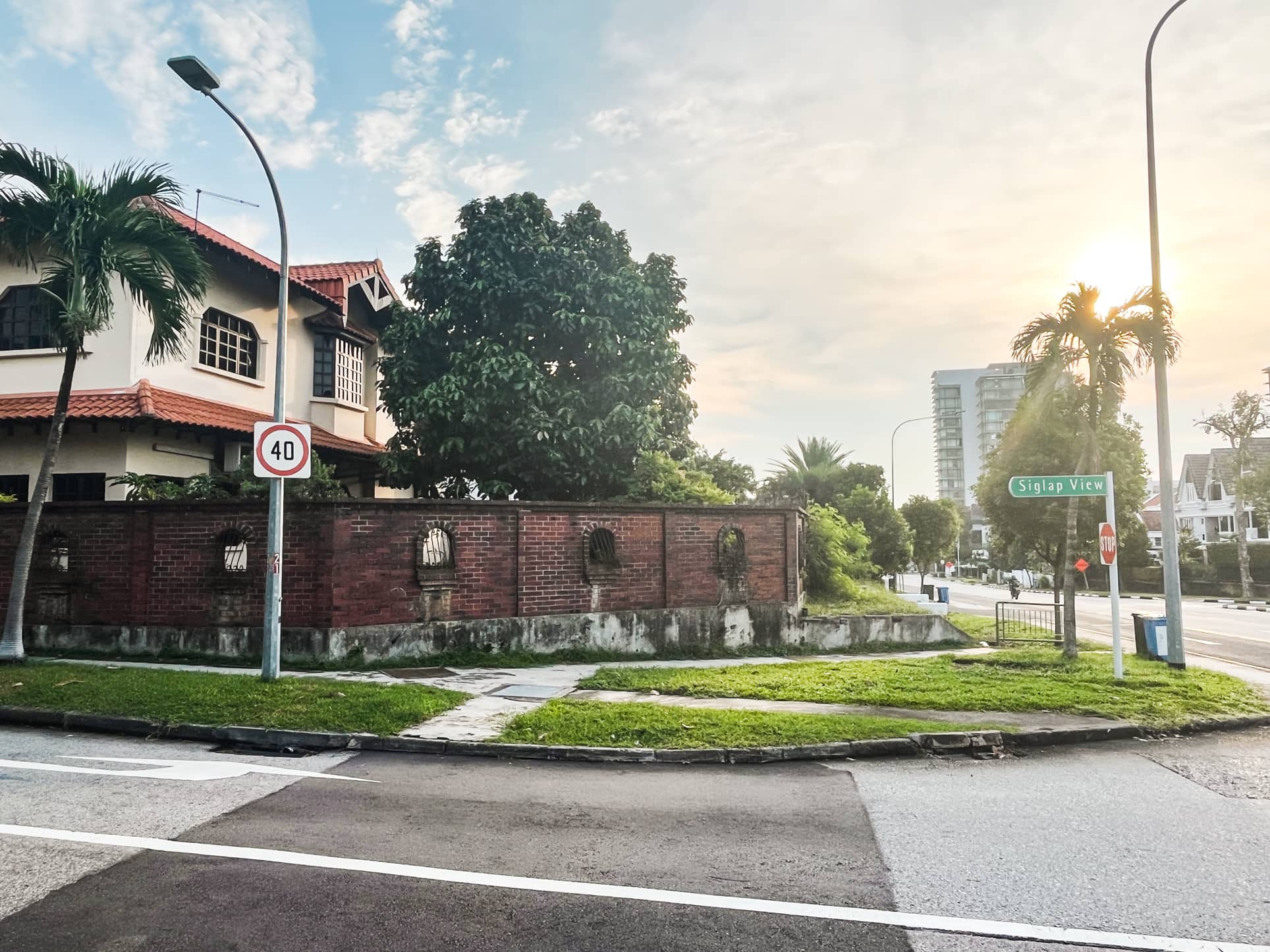 15
min read
A few weeks ago, I toured Frankel Avenue and found the area to be charming and quaint. Although on the price side, it's not that affordable, given the size of the houses. Several readers asked me to do add-on tours of the neighbouring areas so off East to Siglap I went again last week.
I parked at Siglap Hill and my first thought on seeing the area was: "Oh dear, the houses here look even more unaffordable than those Frankel!" (They were bigger.)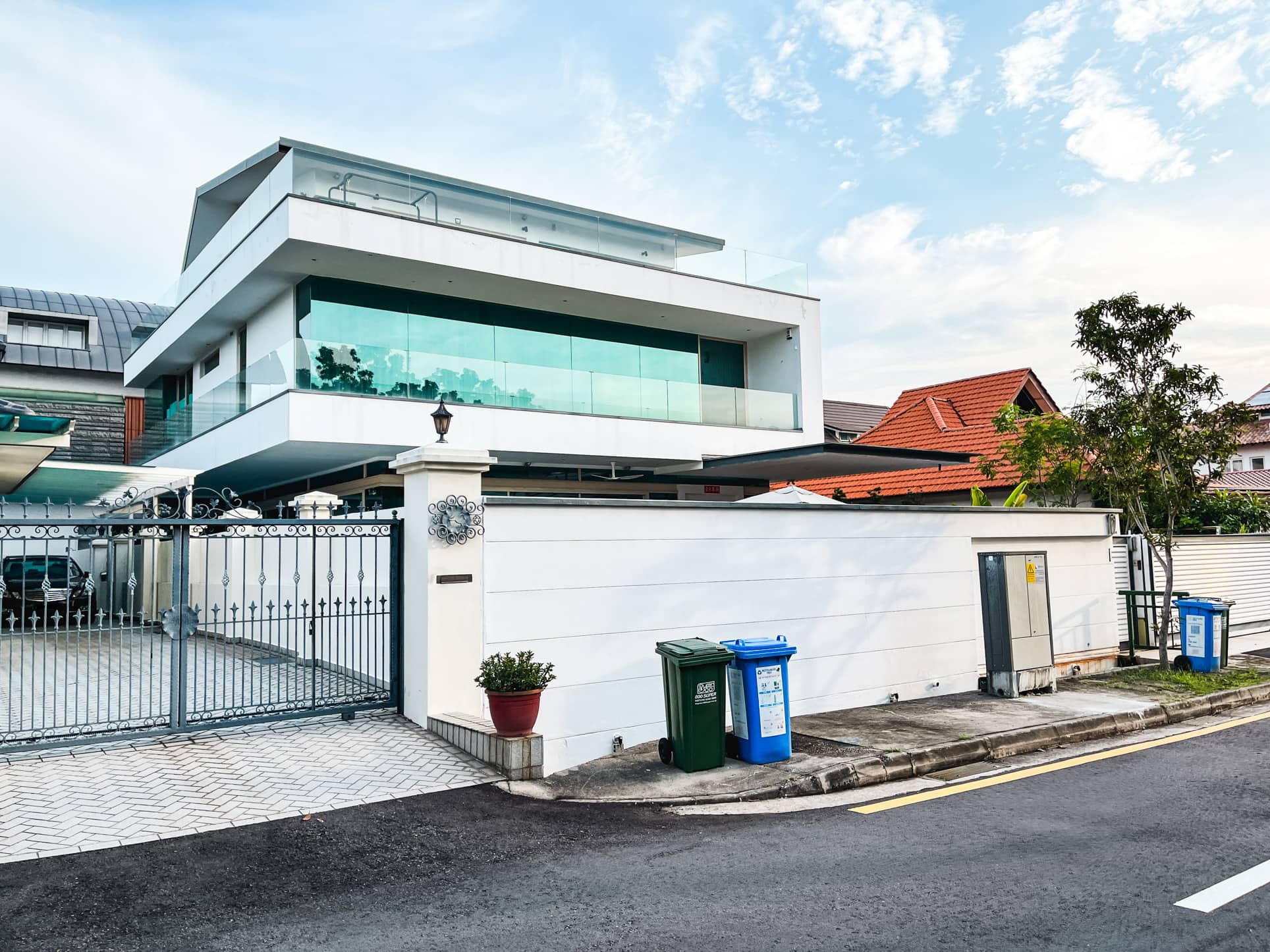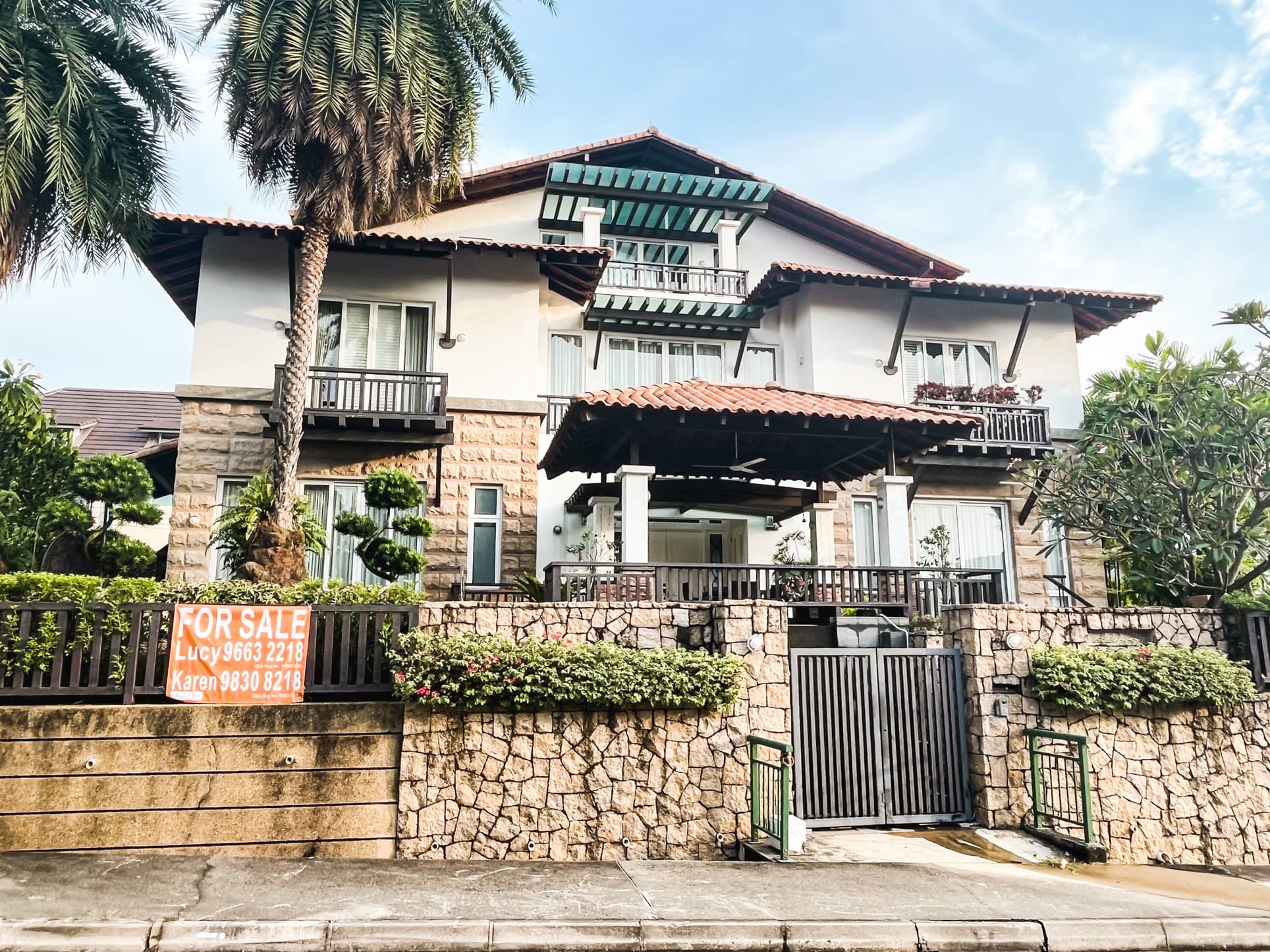 Happily, after exploring I managed to find several streets with terrace houses. (The Frankel Area only had one row of terrace houses, so you can imagine how difficult it is to buy a terrace house there!)
Anyway, before I zoom right into the terrace houses, let's explore the area first. Siglap is quite a large stretch, so let's start by defining the area we'll be touring, namely: the houses in between Changi Road (to the North), Frankel Avenue (to the West), Siglap Road (to the East) and Cheviot Hill to the South. (East of Siglap Road is Opera Estate, which I had visited a while back as it was (then) one of the 5 cheapest freehold landed enclaves in Singapore- another landed estate I really liked!)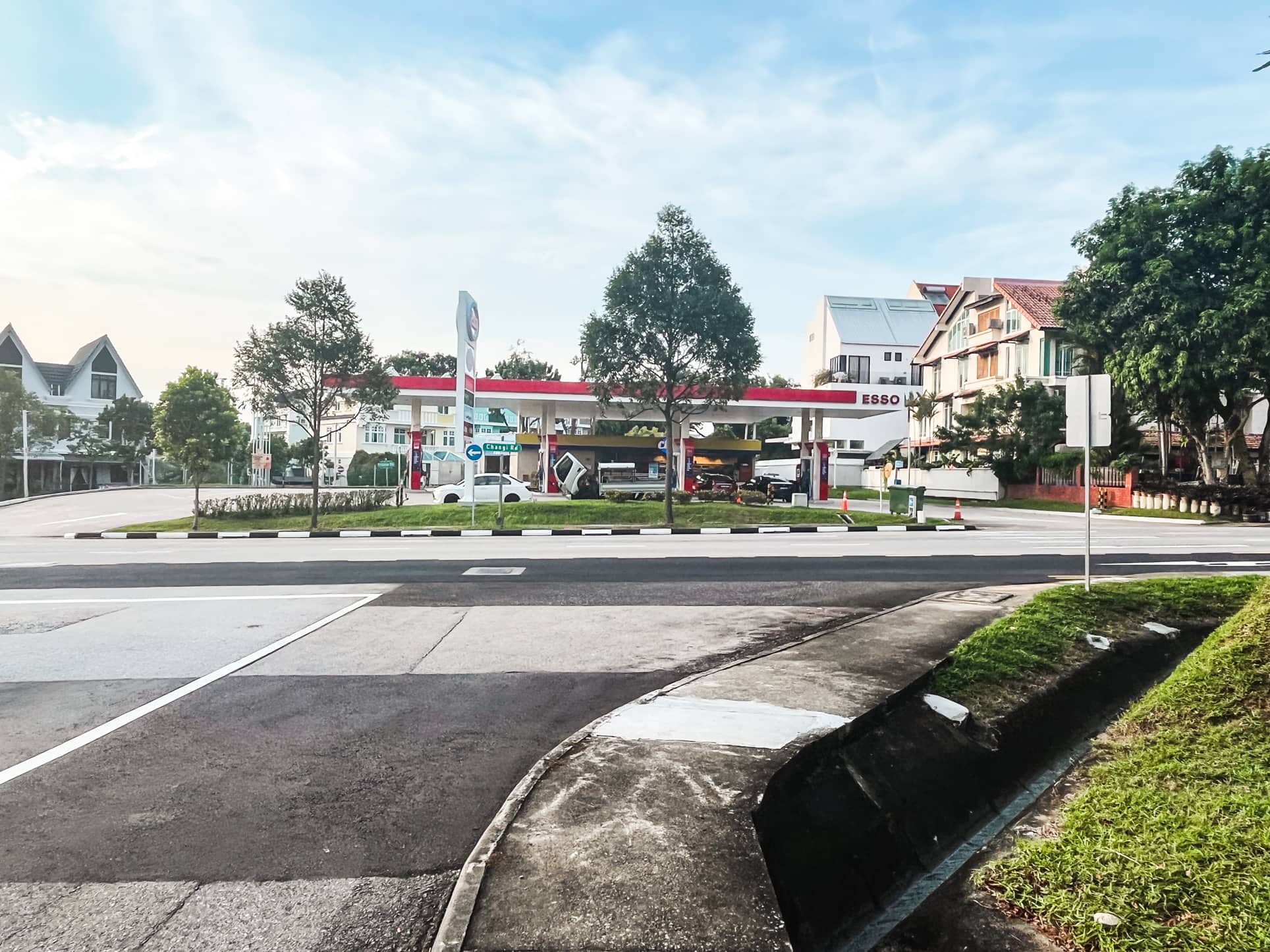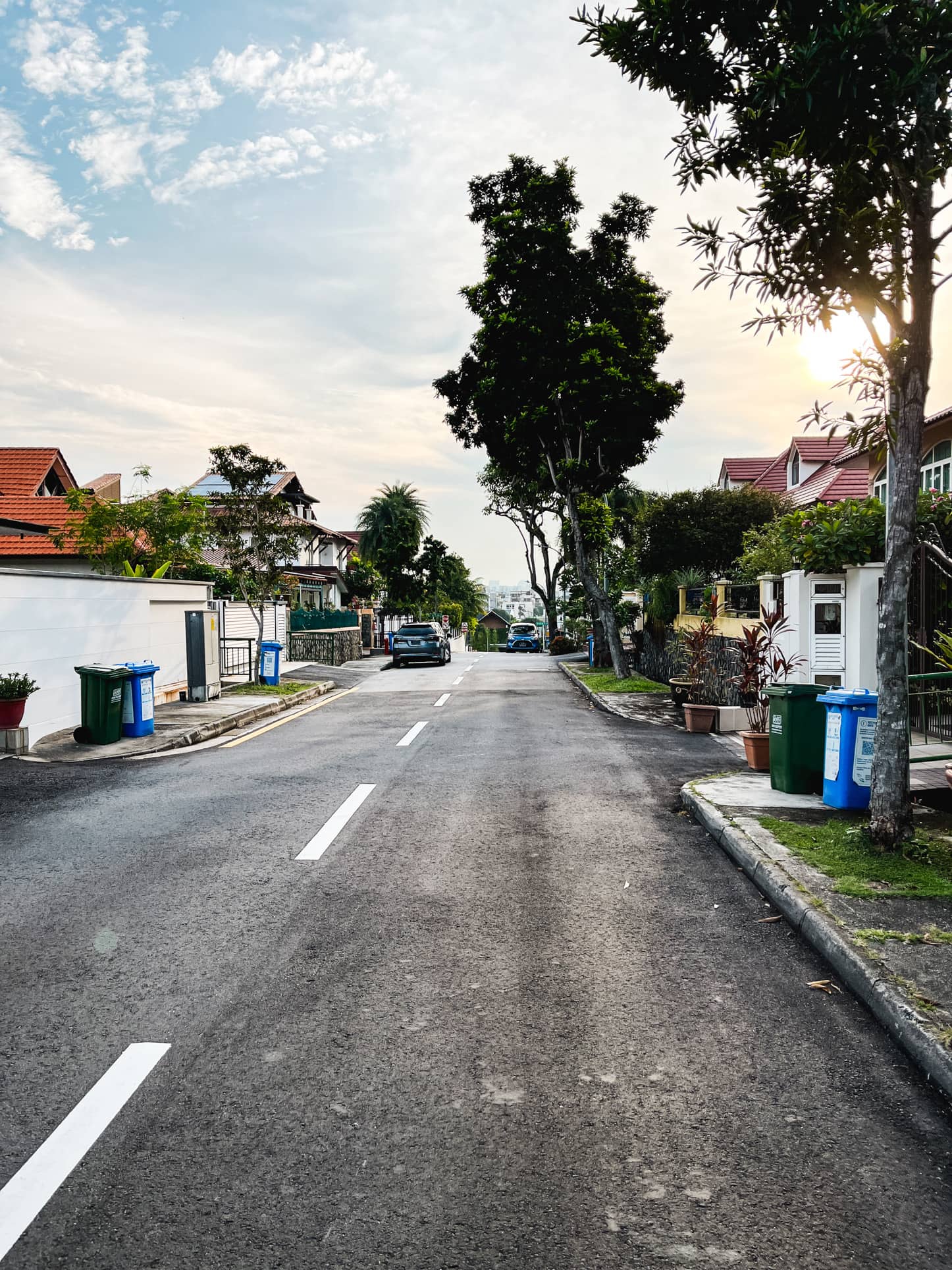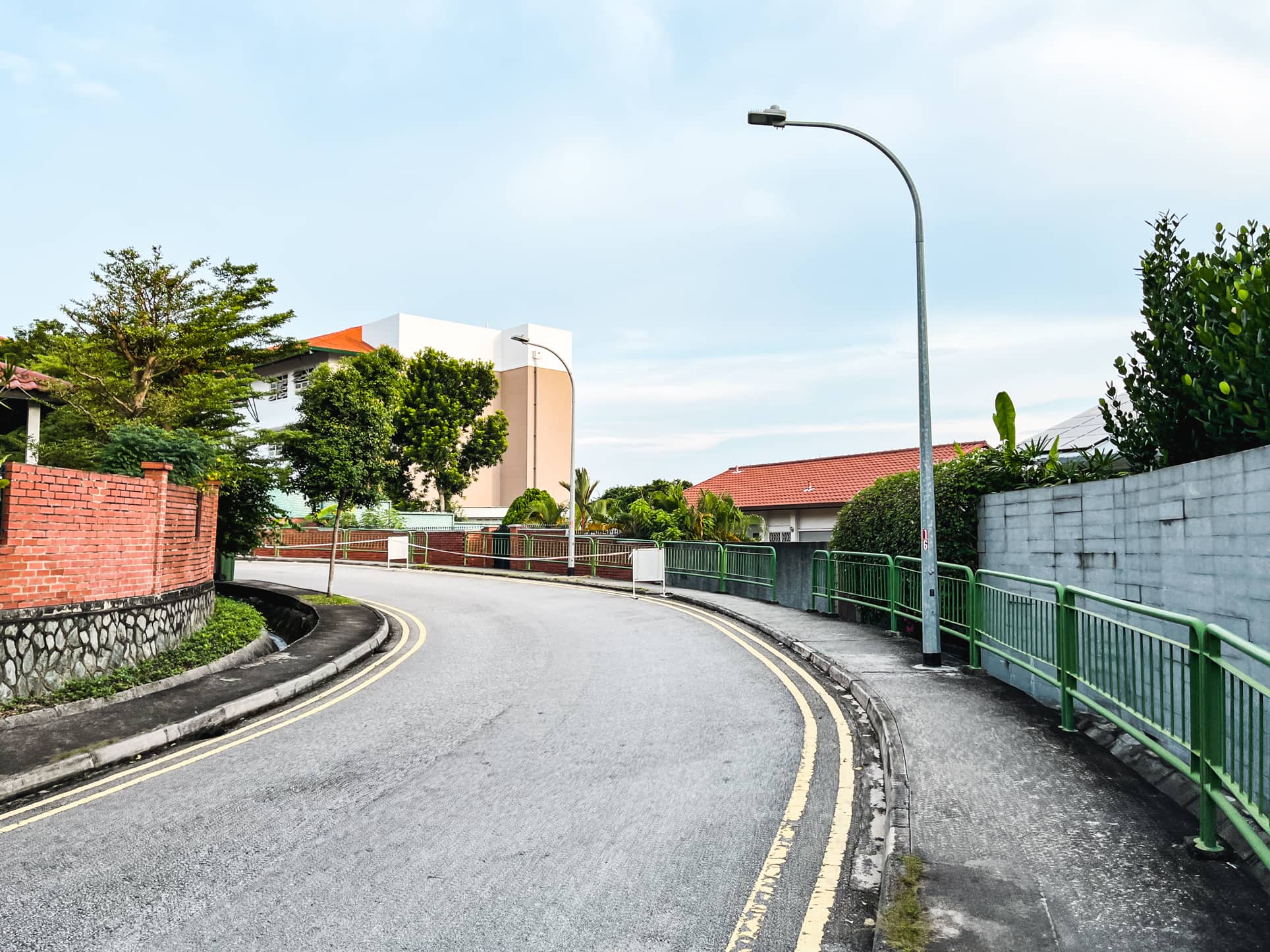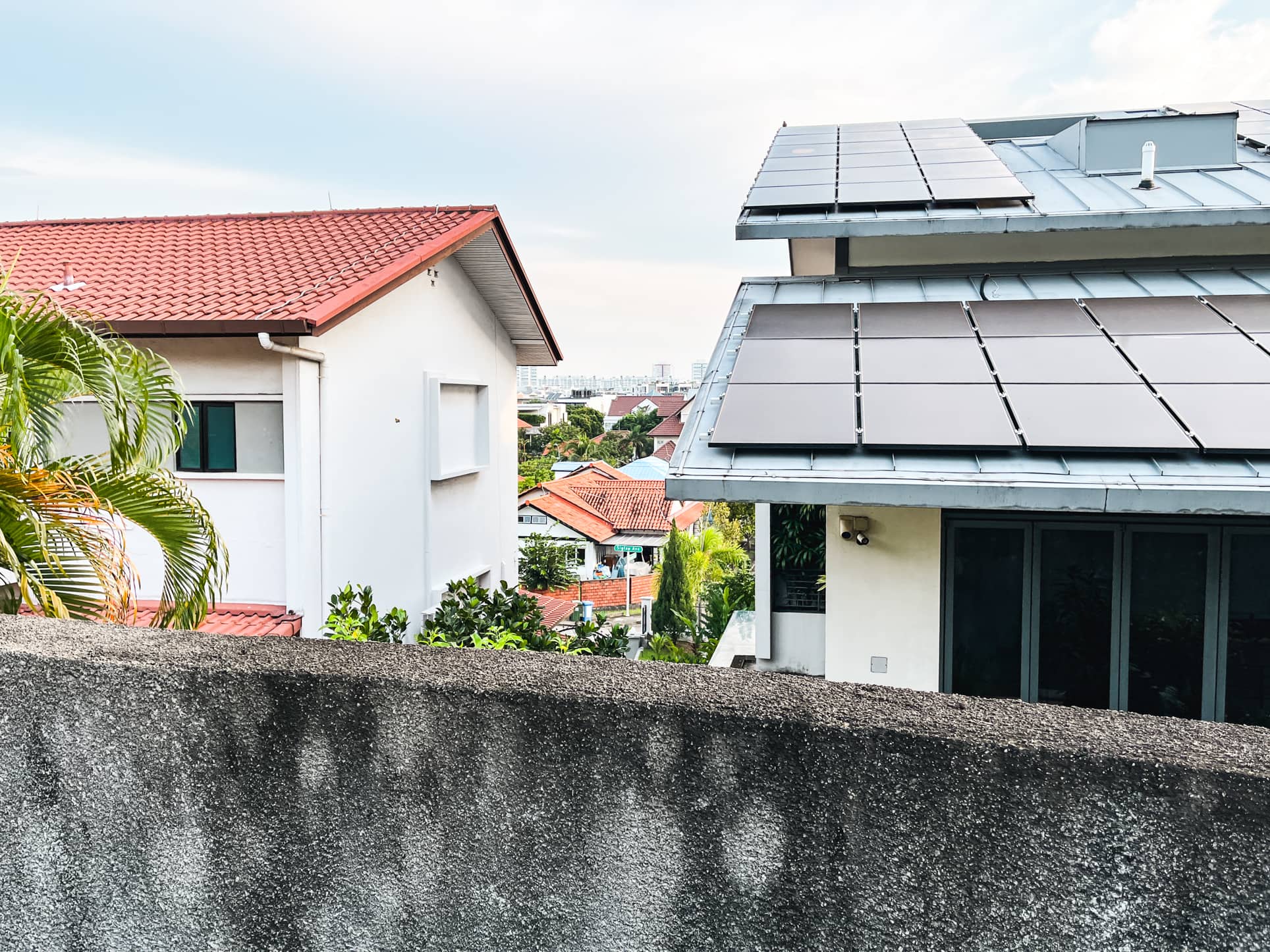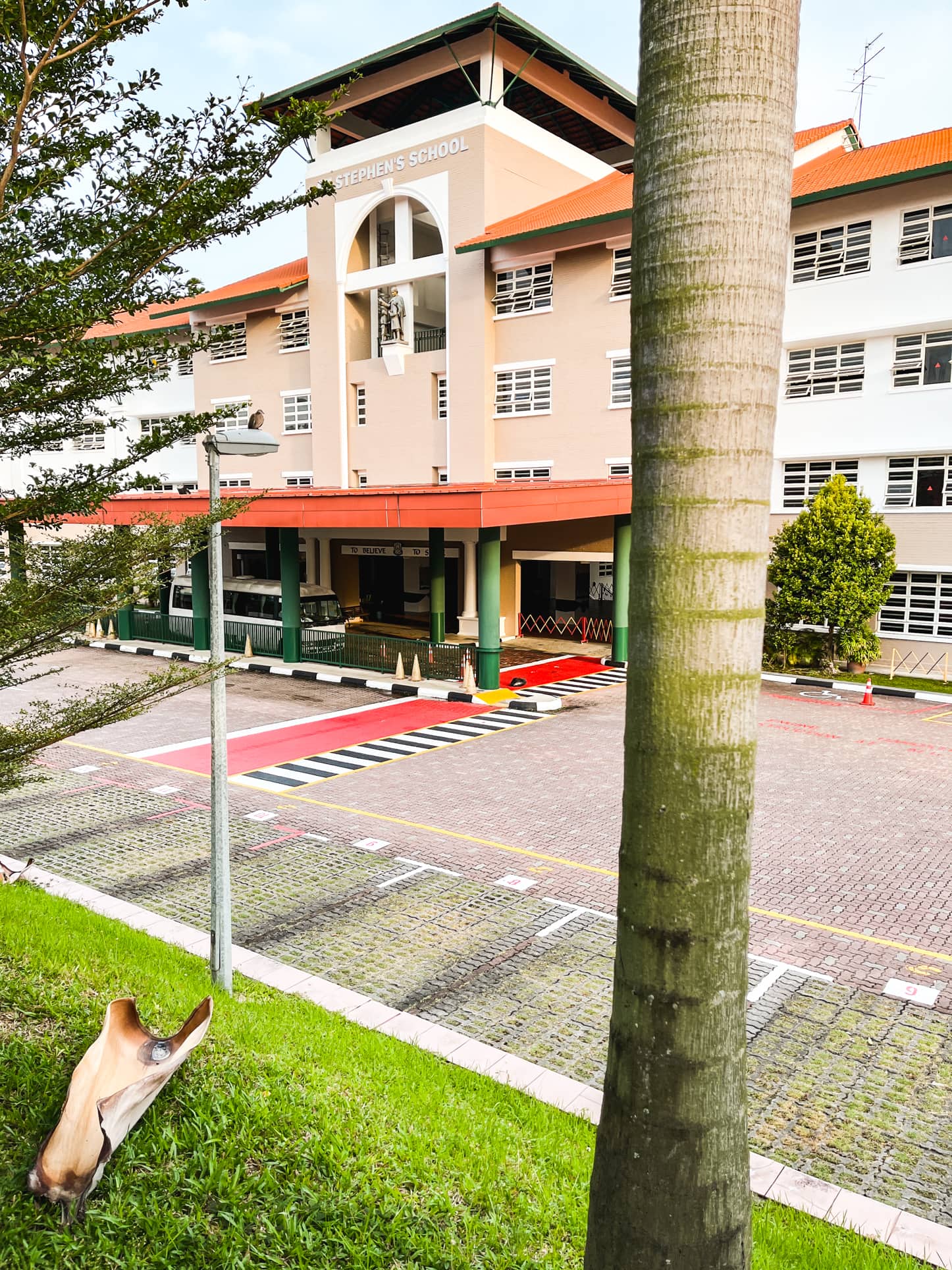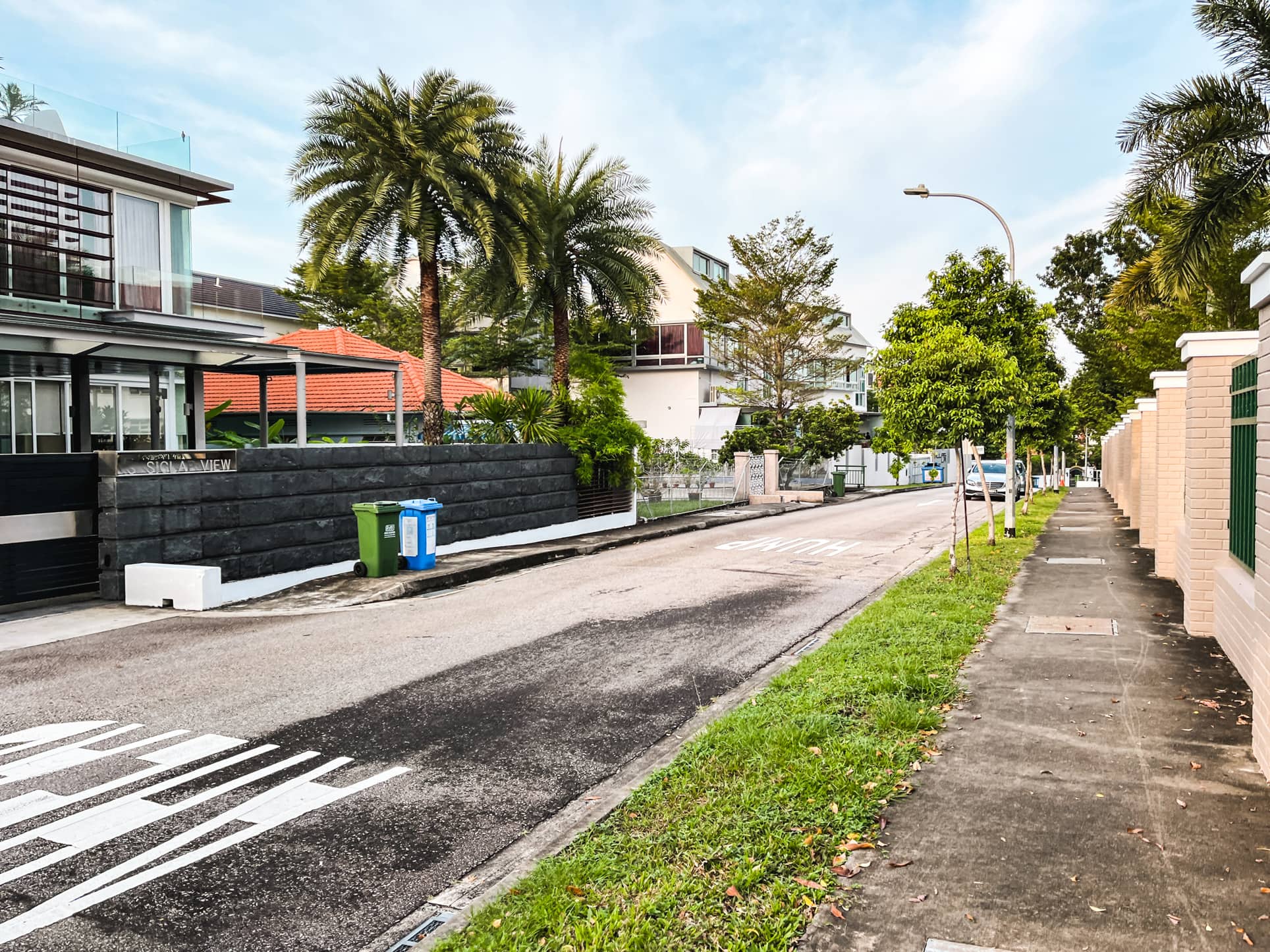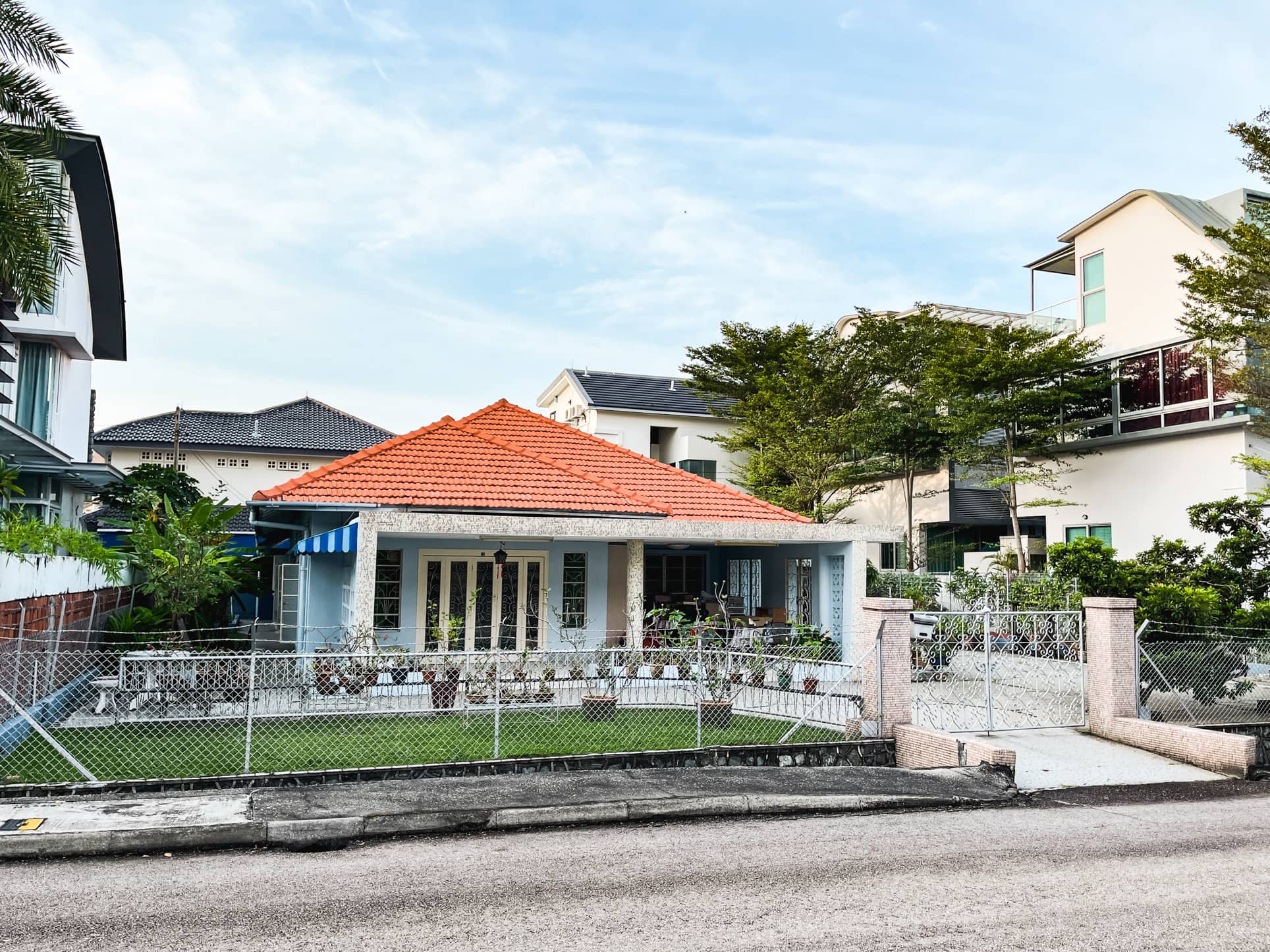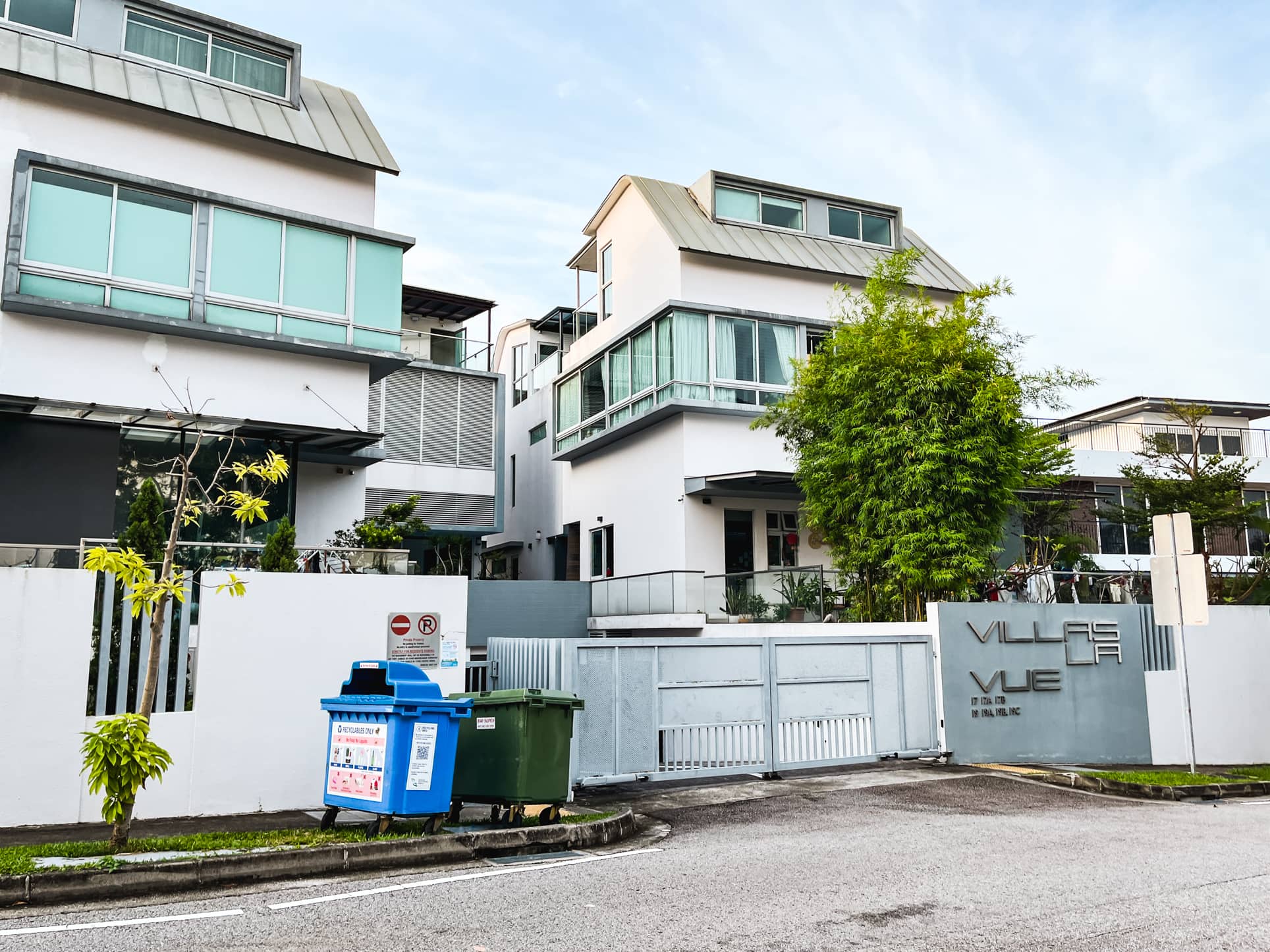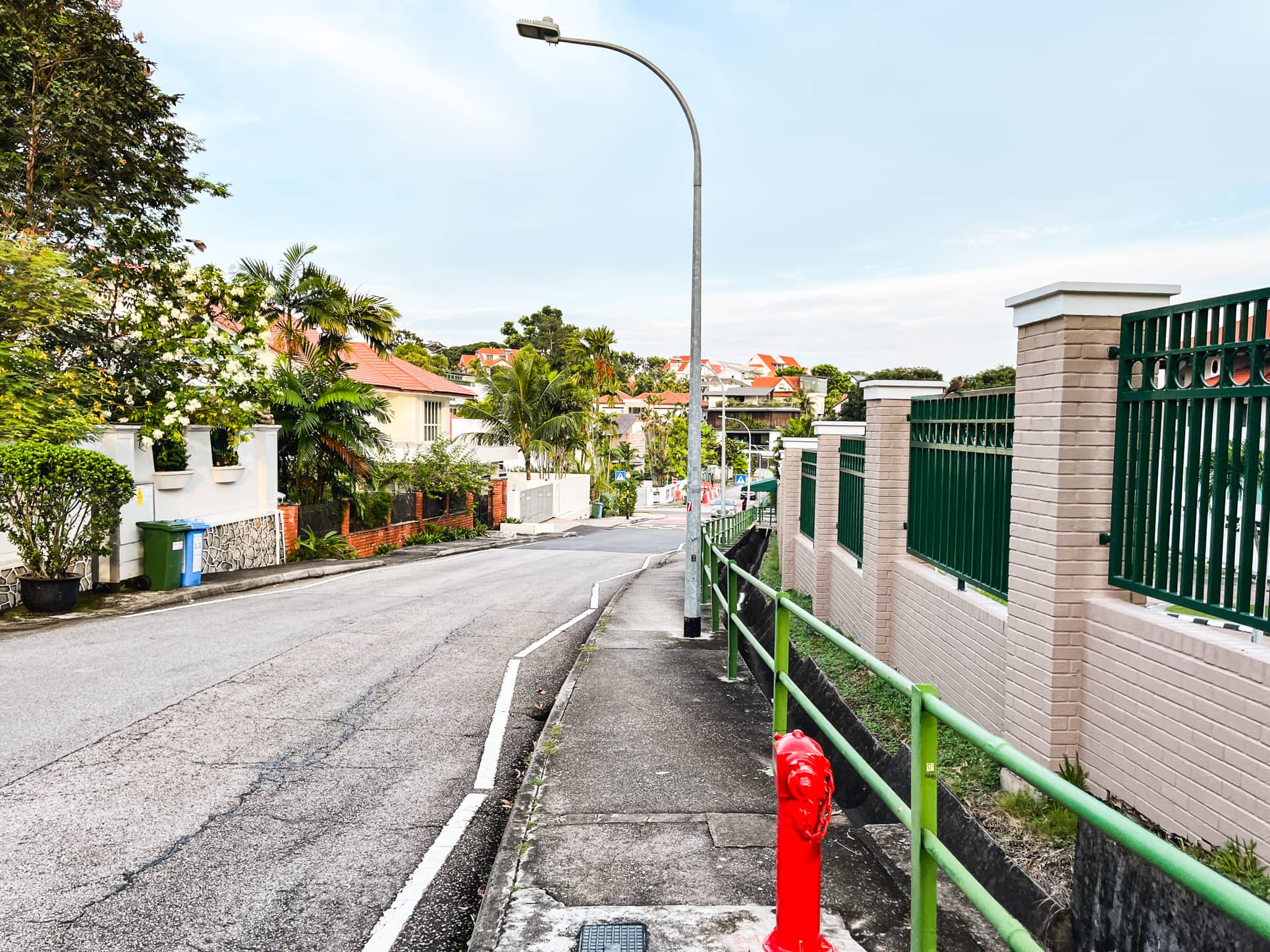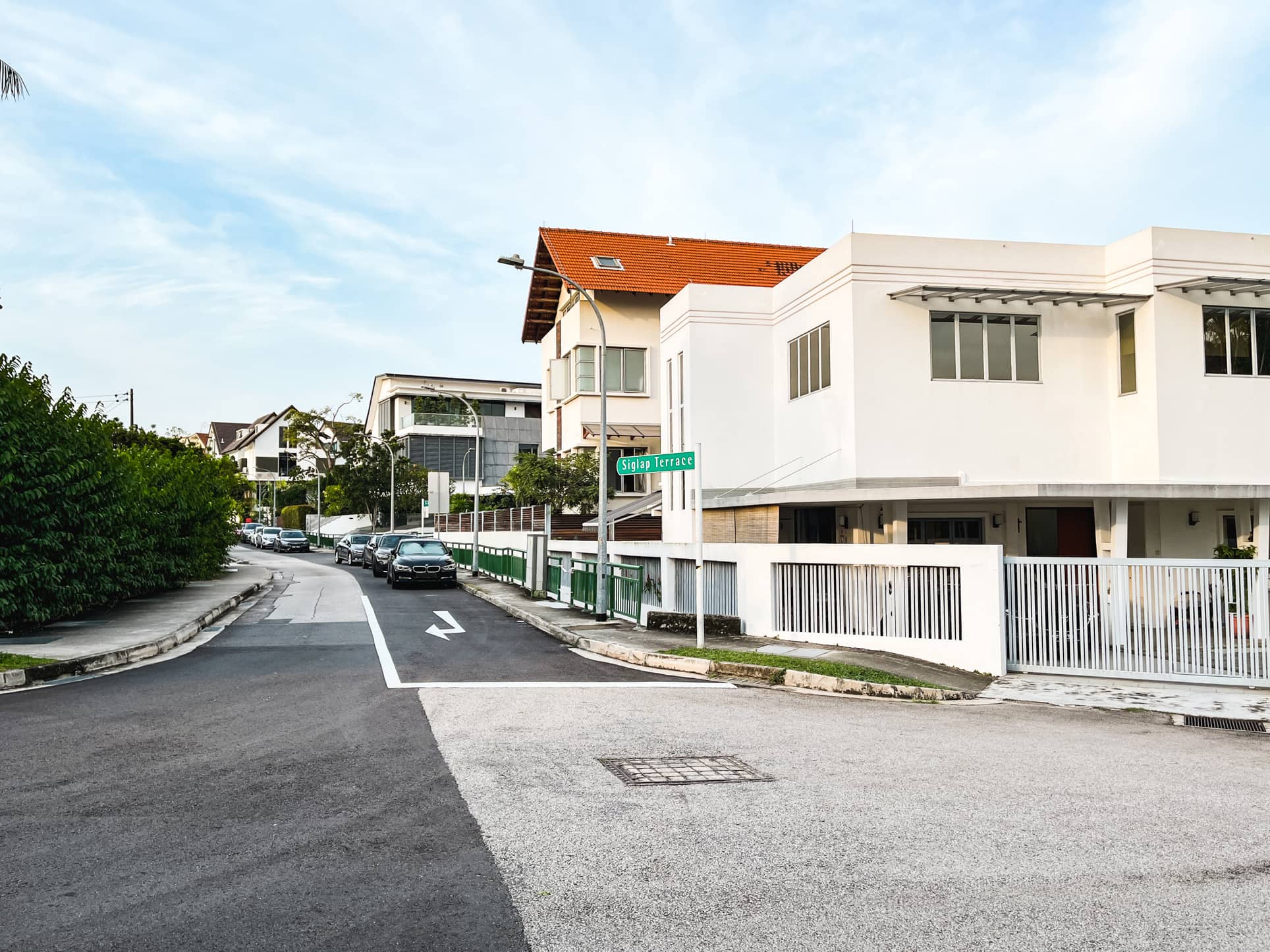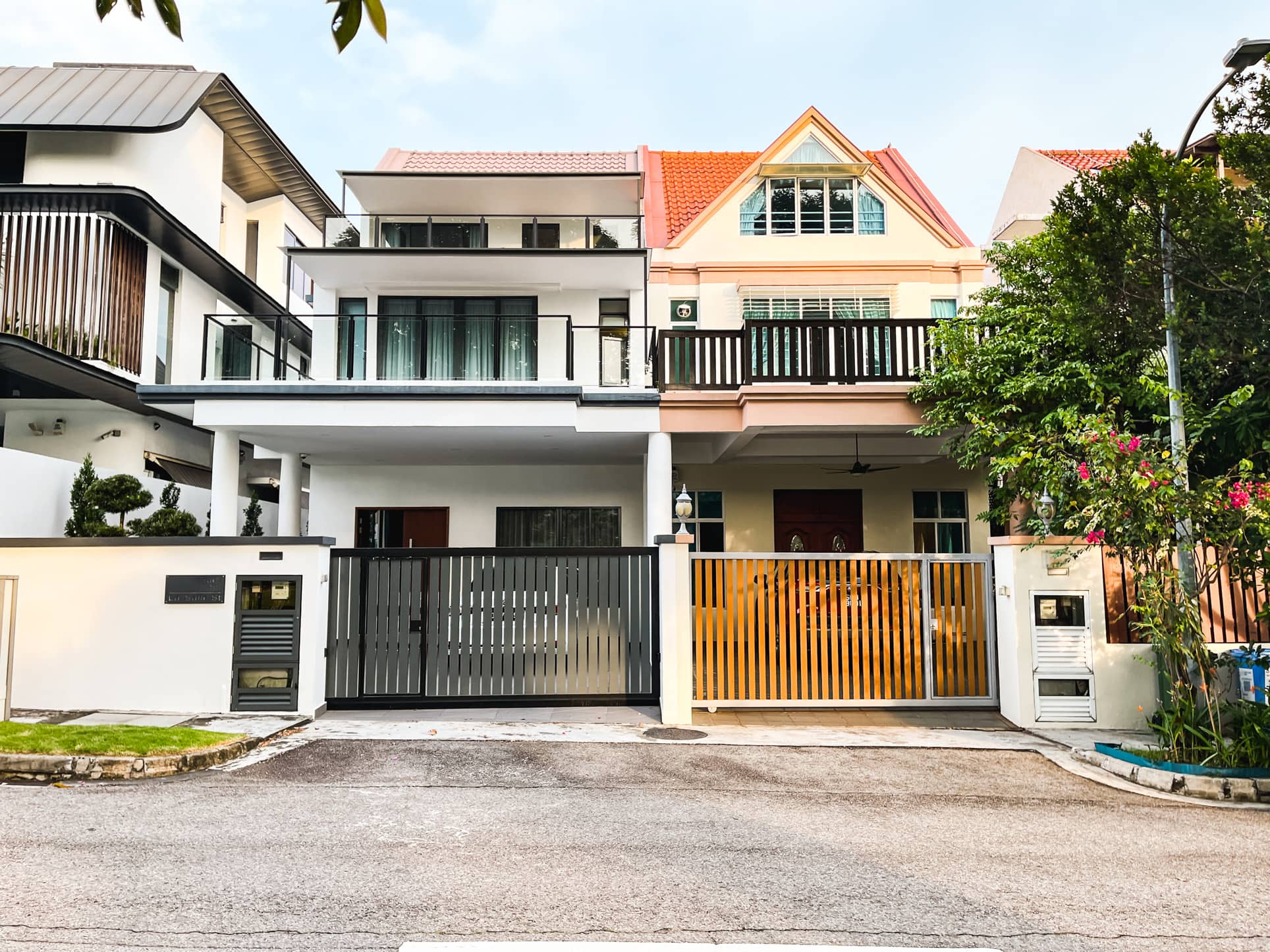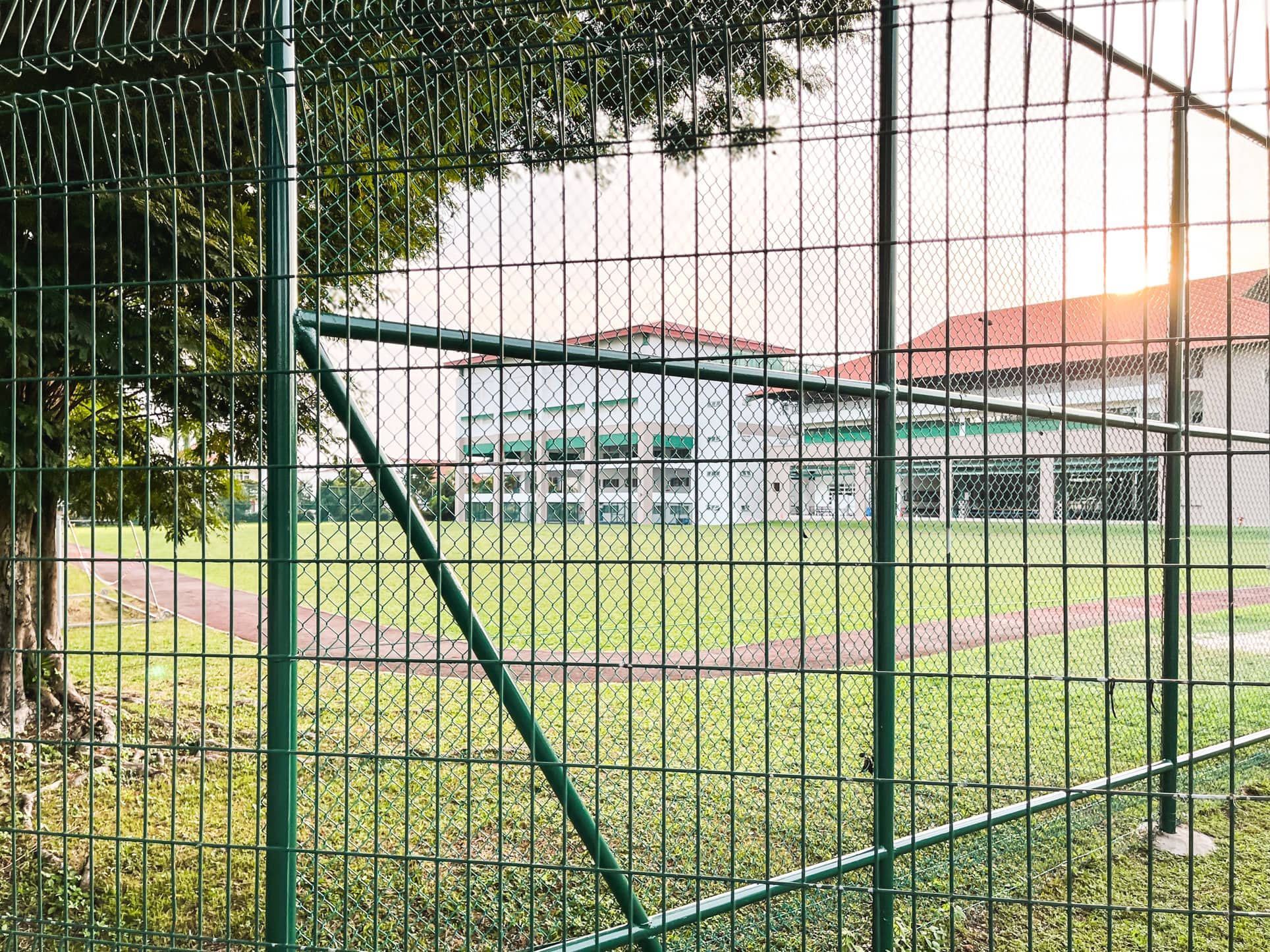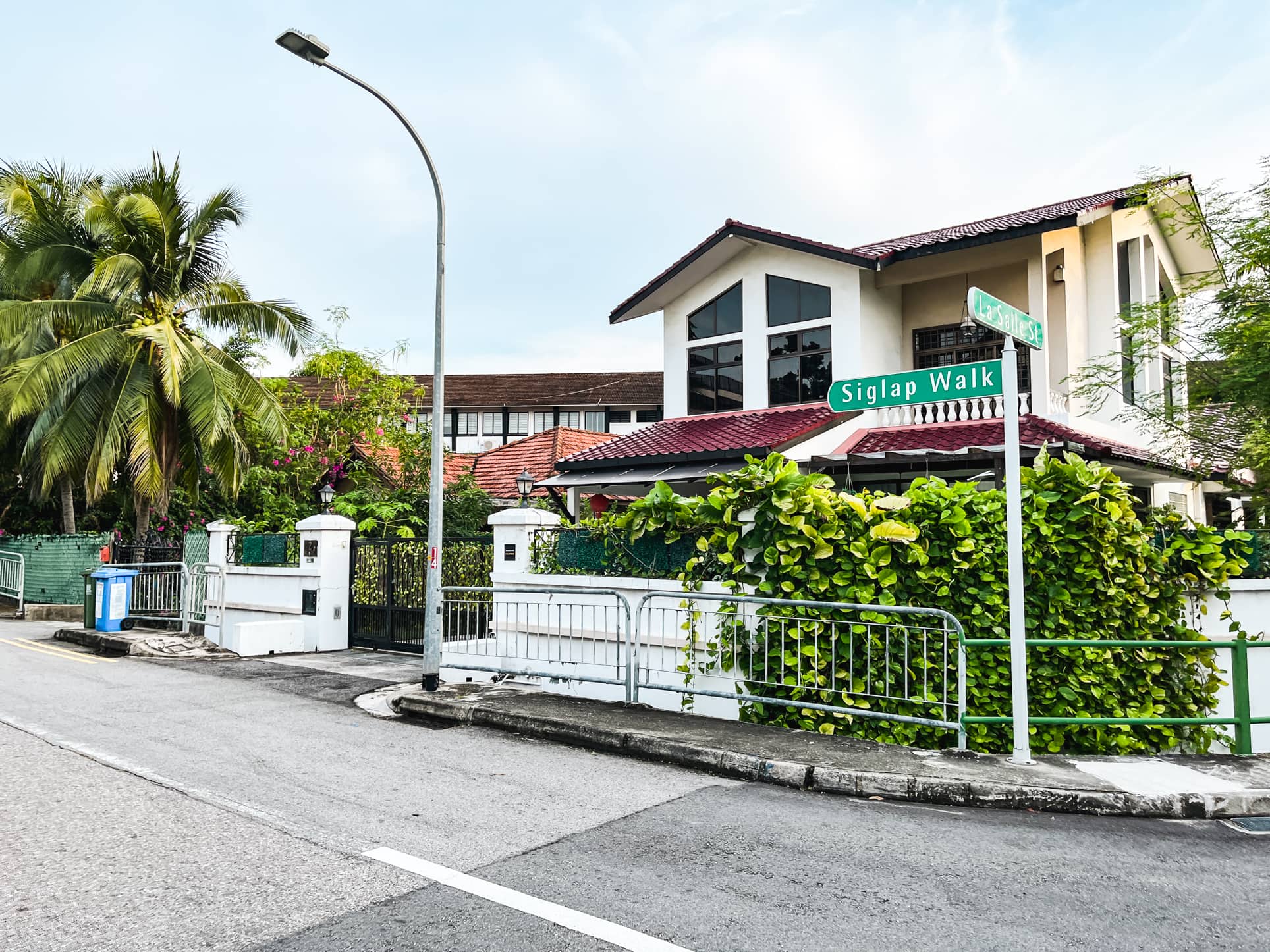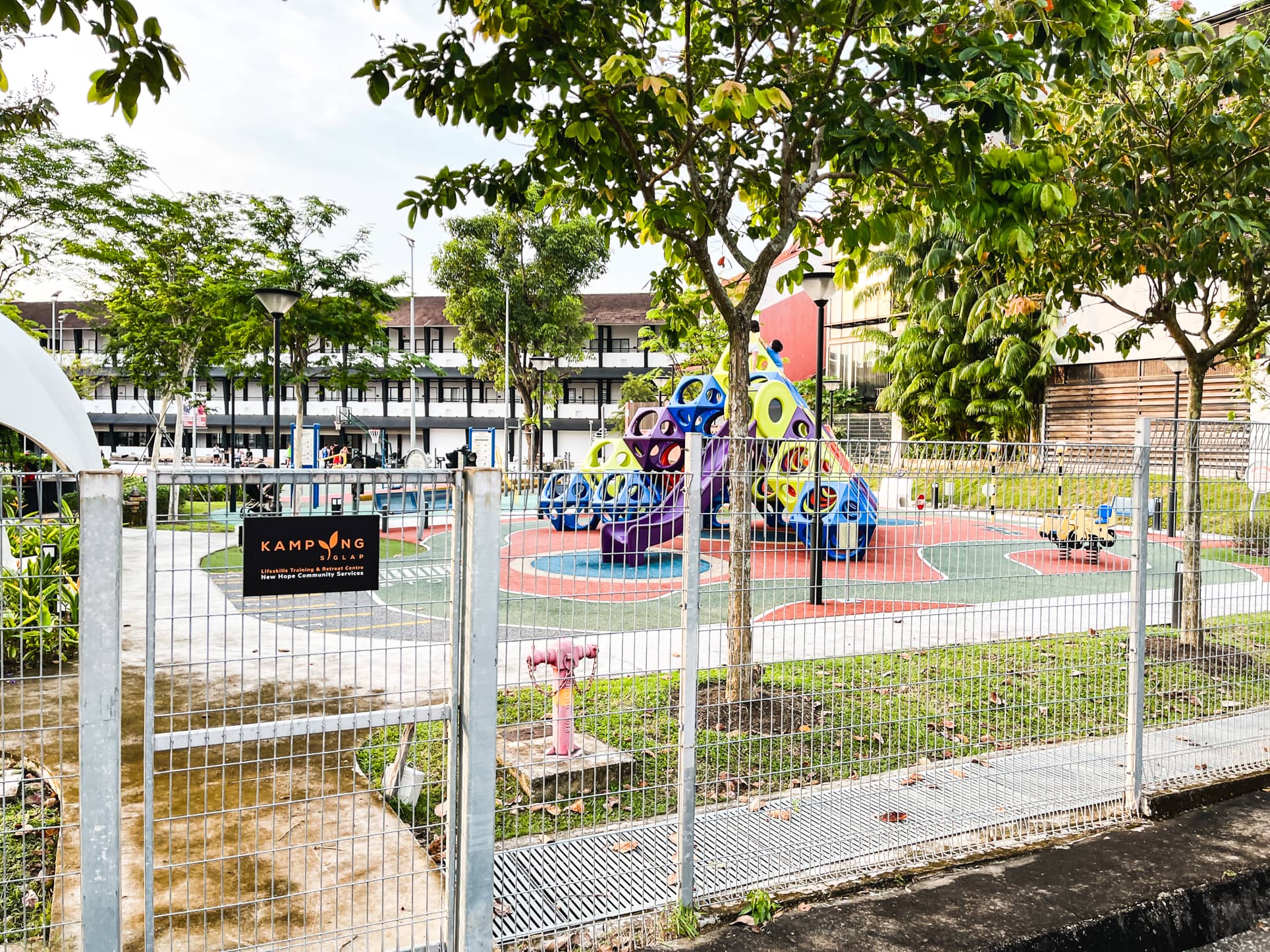 However, I've skipped quite a few streets to show you the other side of the Kampung Siglap building, so let's backtrack a bit.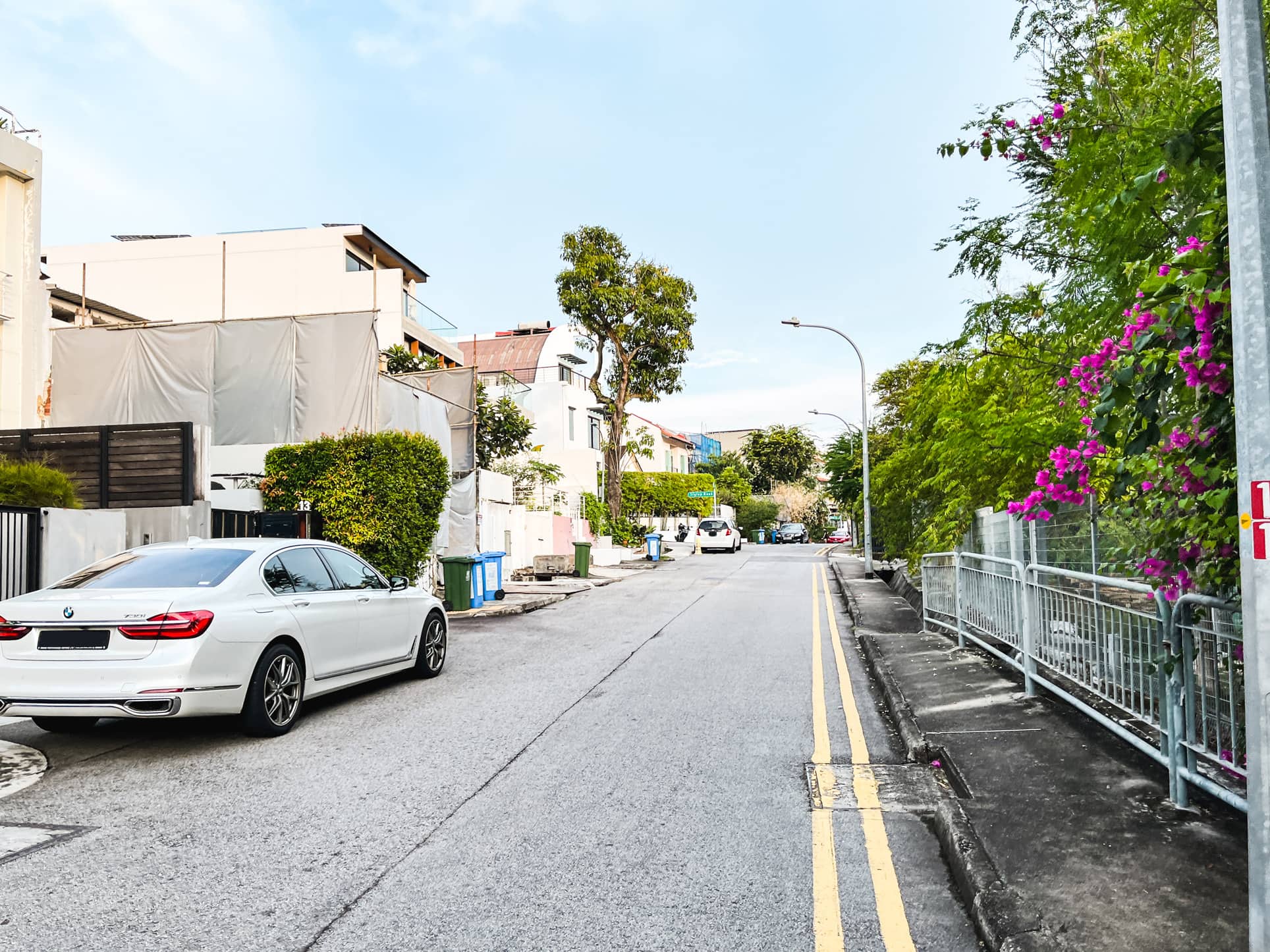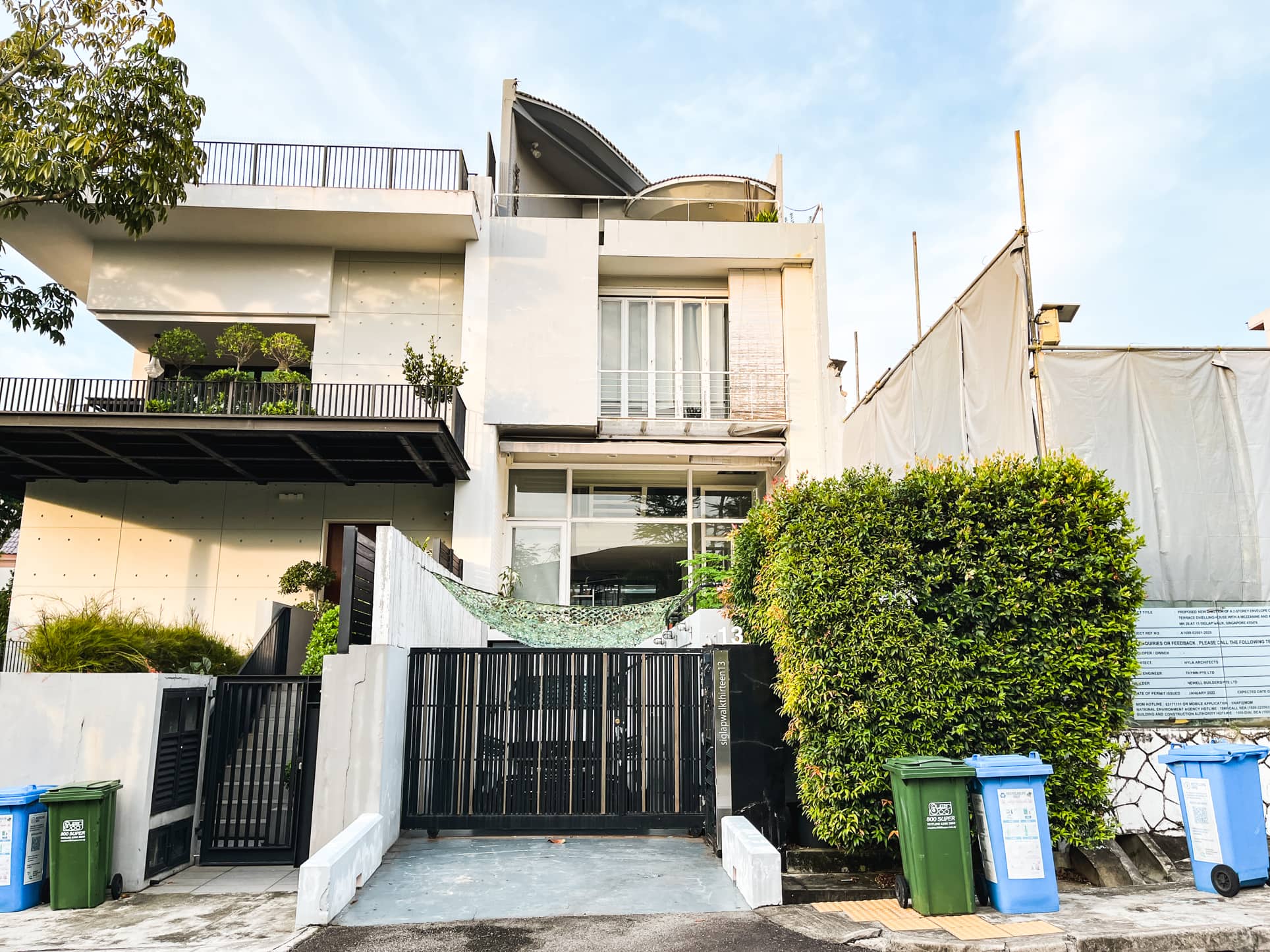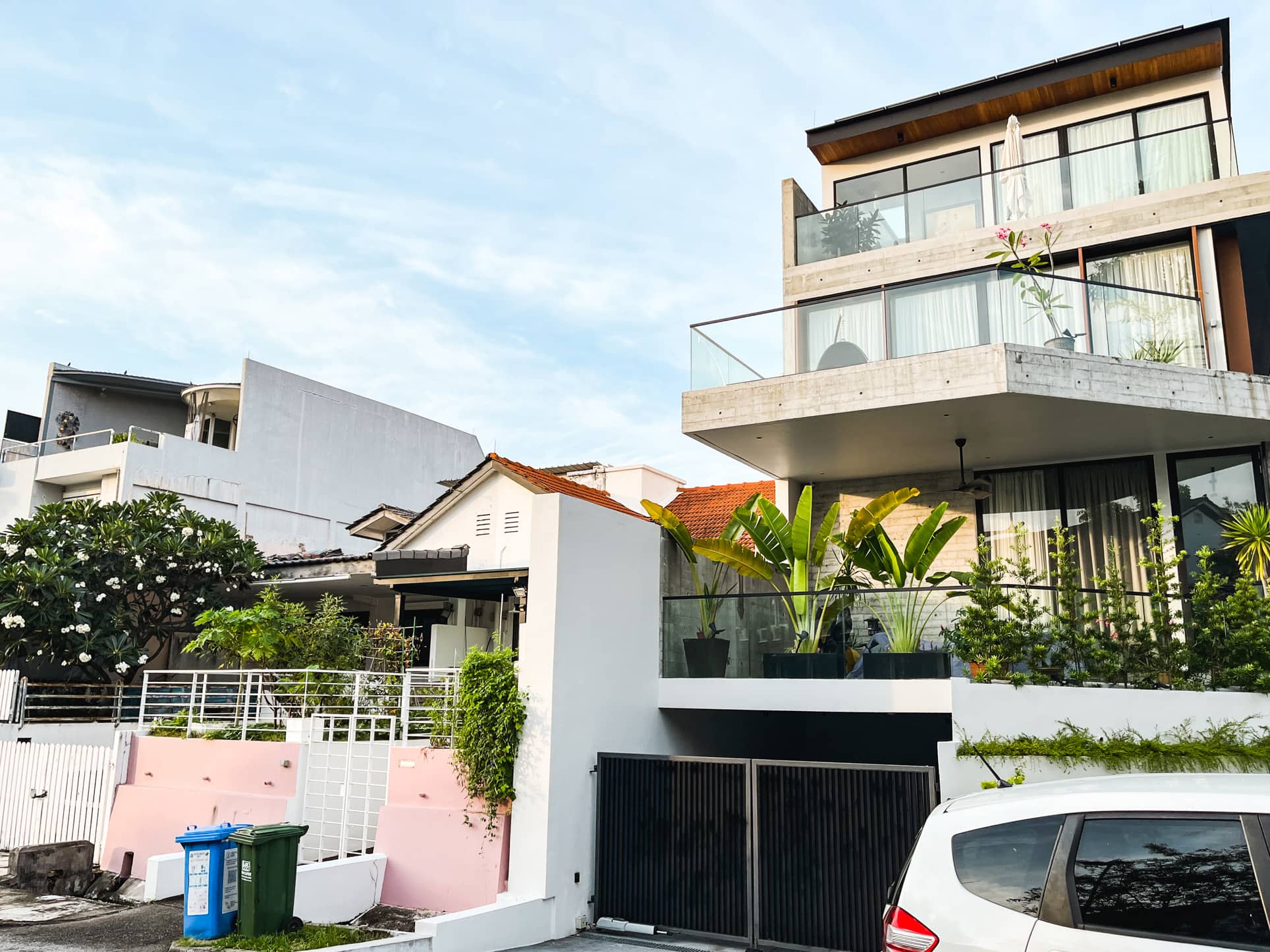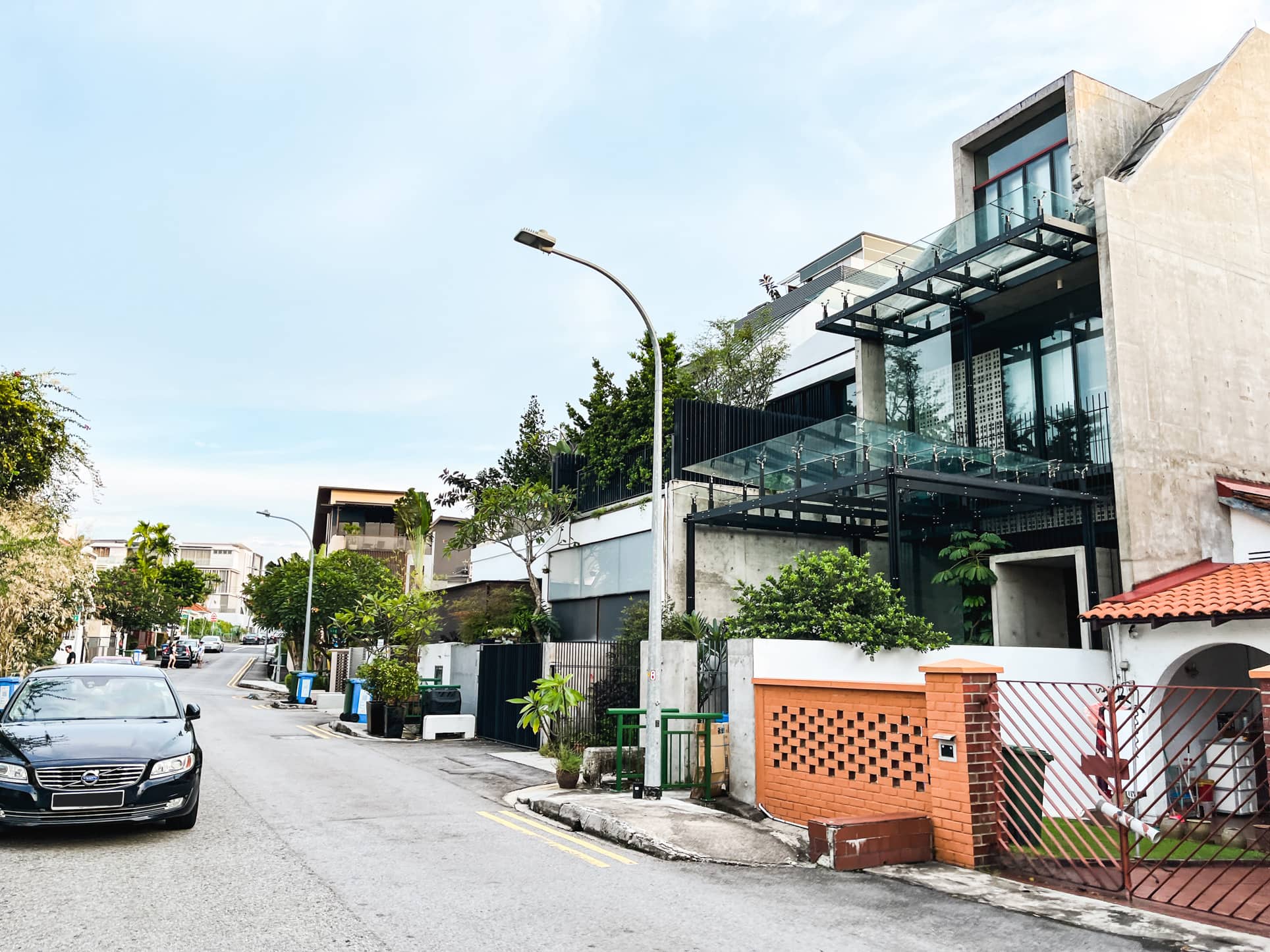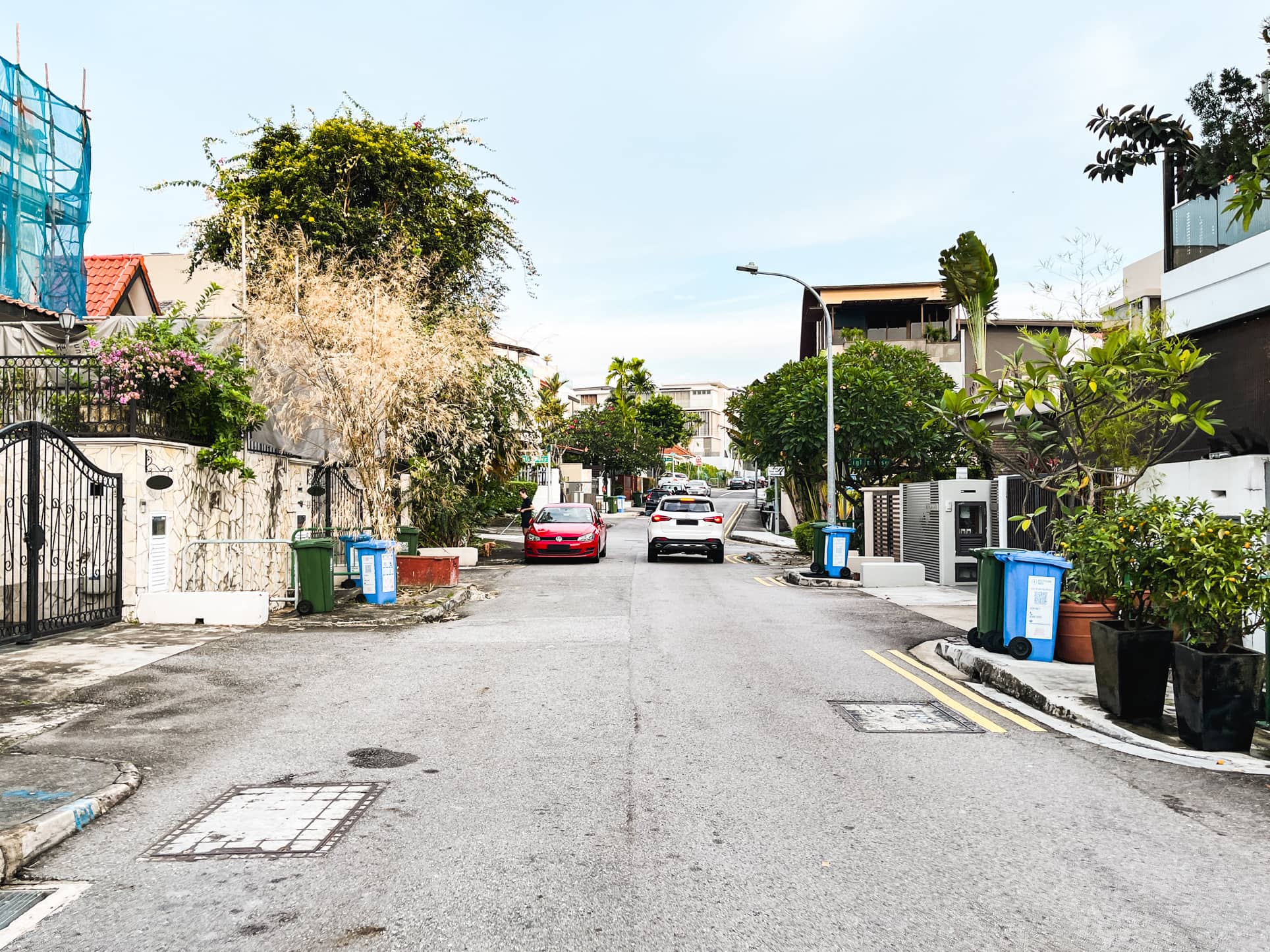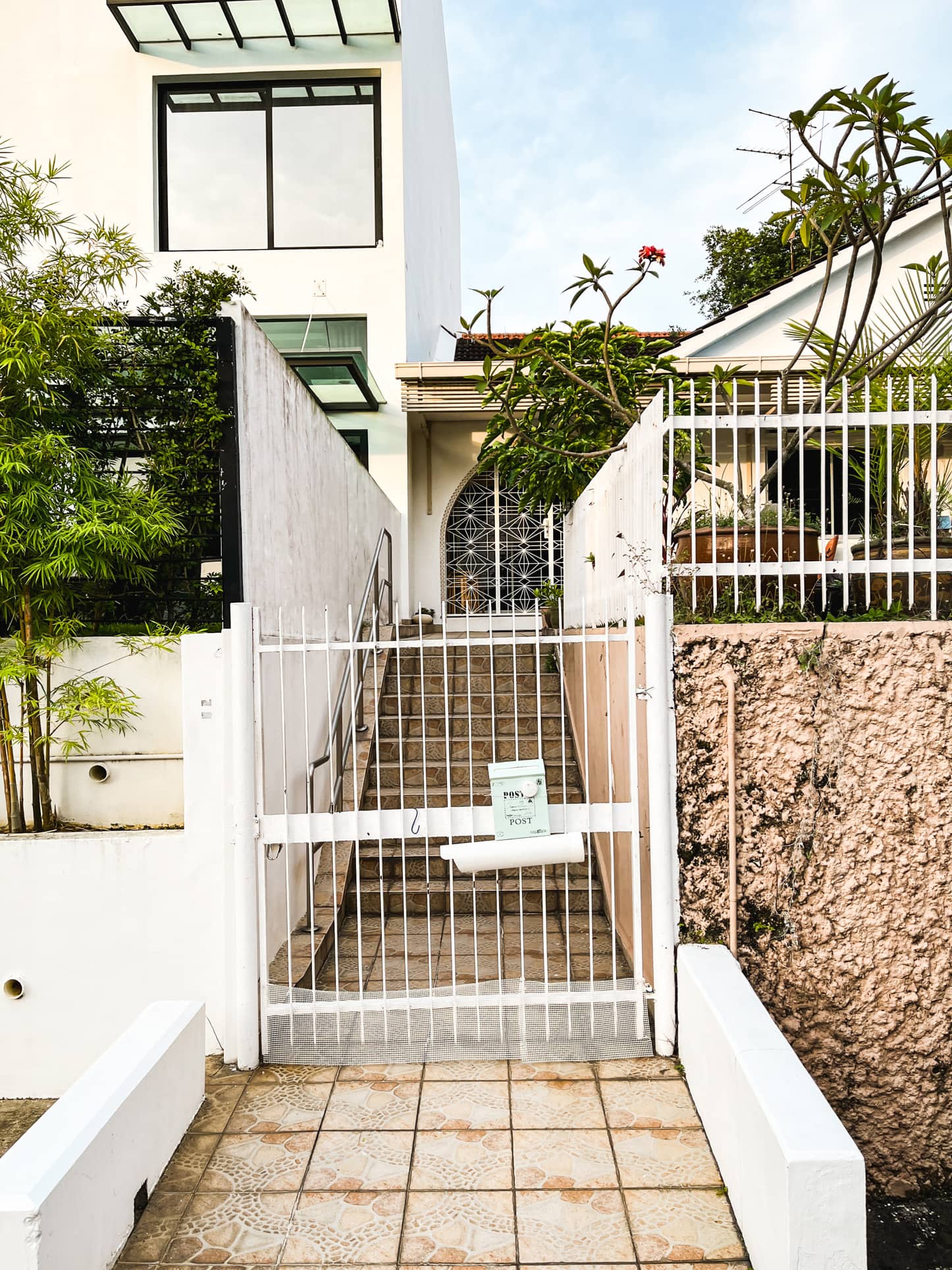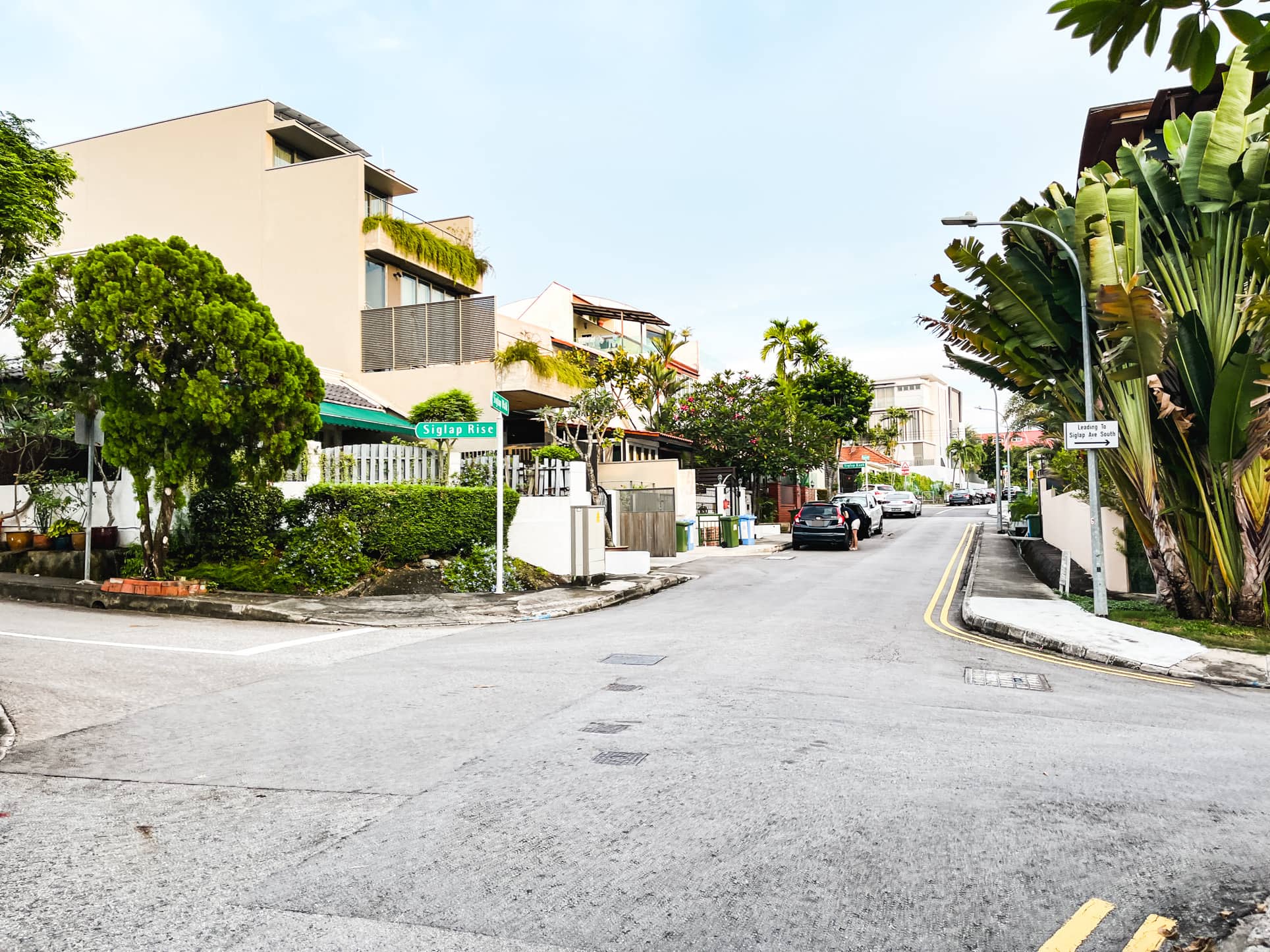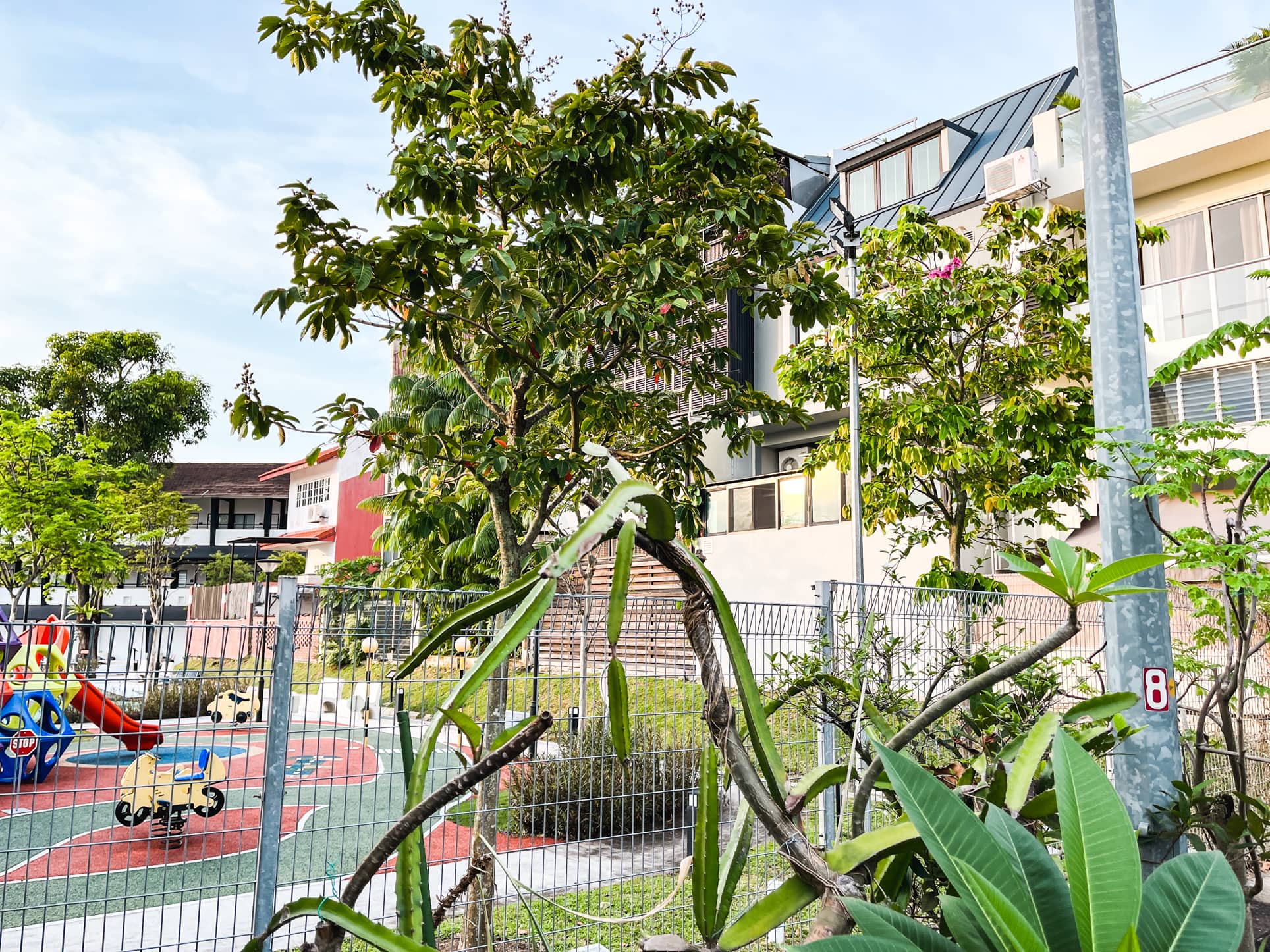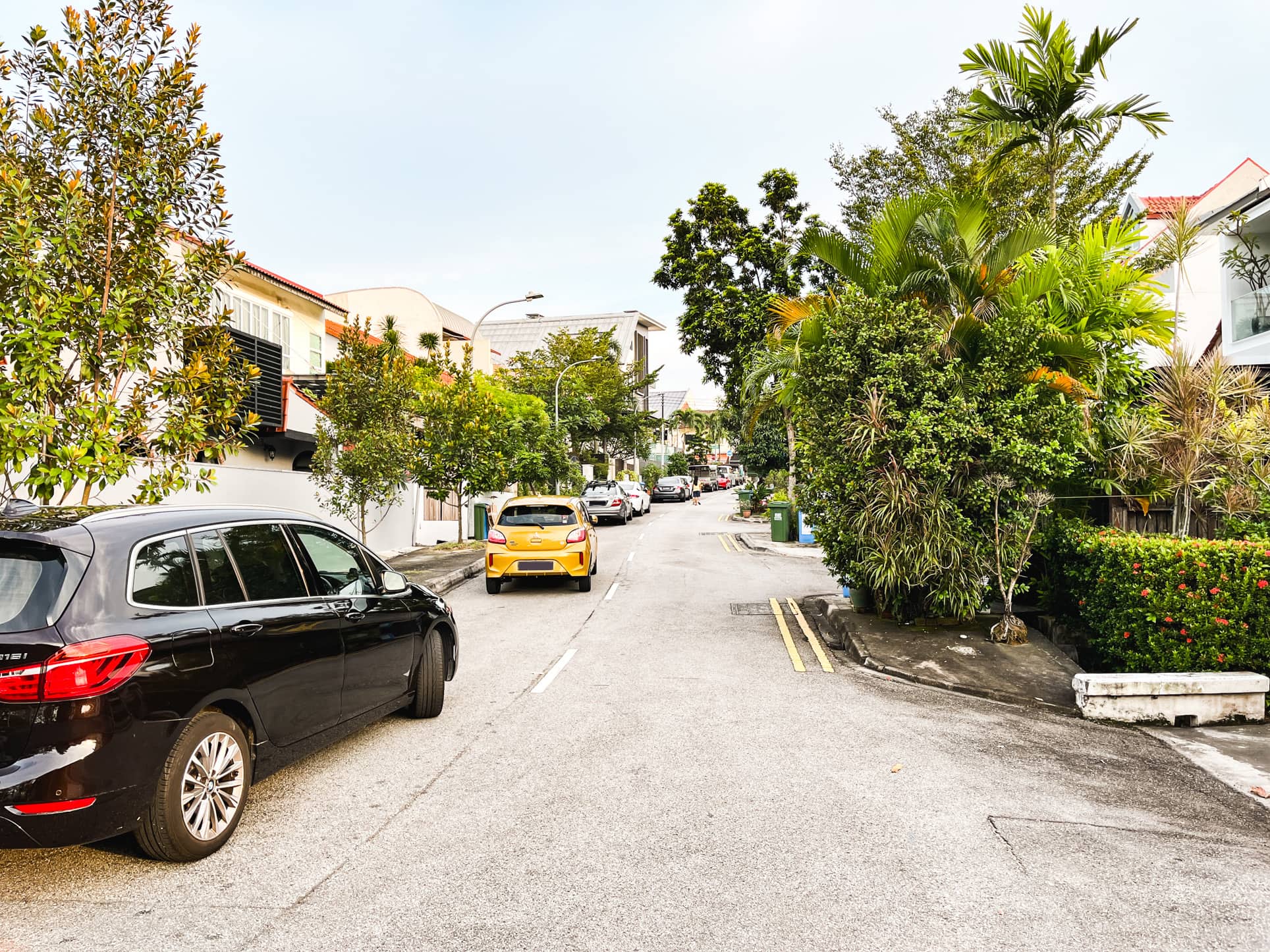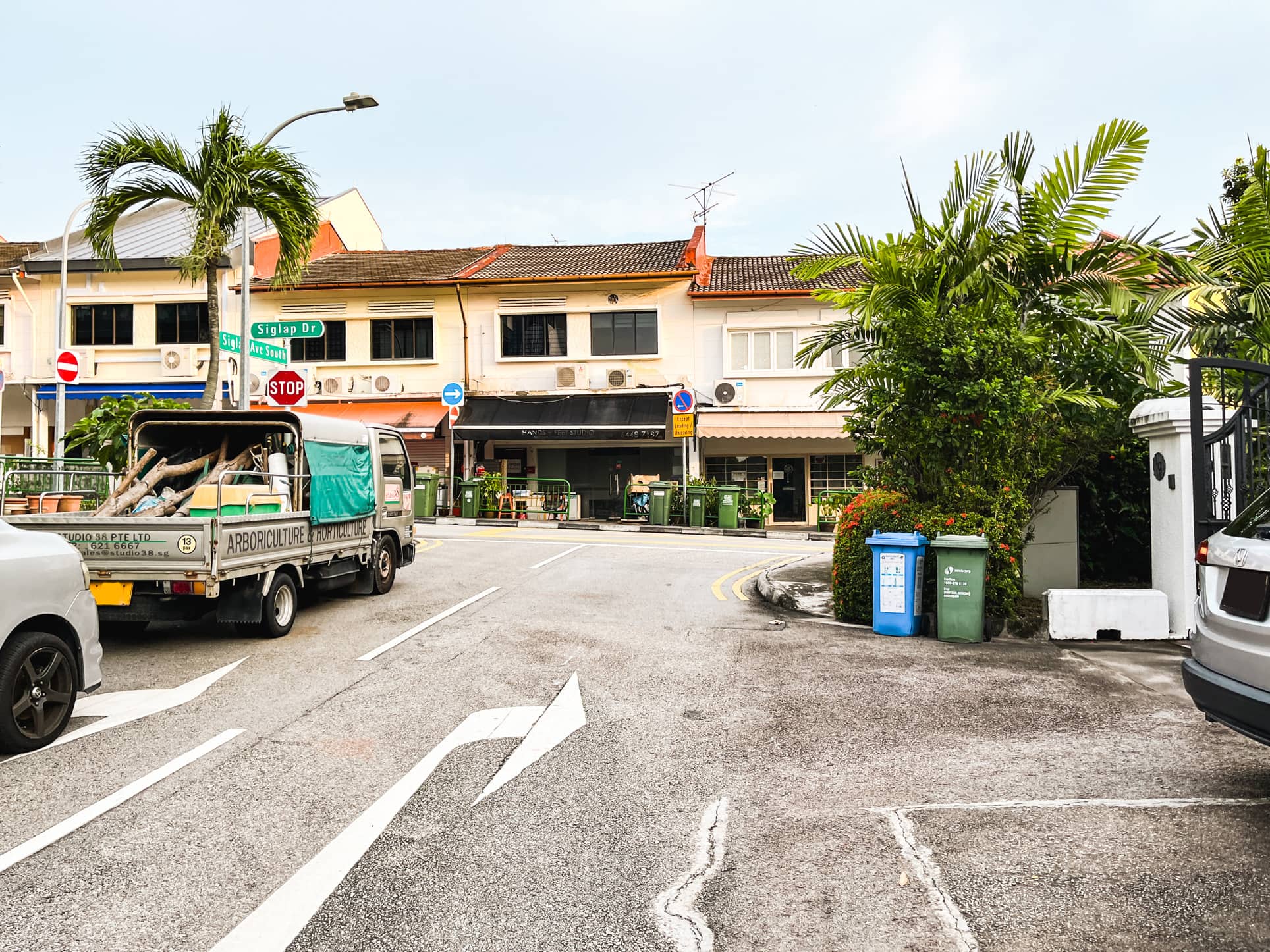 FYI for the superstitious: this part of Siglap is near the Muslim cemetary, Kubur Kassim. For more information about Siglap, check out this Channel News Asia article. According to the same article, Siglap Hill is one of the places the Japanese mass-murdered Singaporeans during the Japanese Occupation and 45 mass war graves have been found in Siglap…
Read this next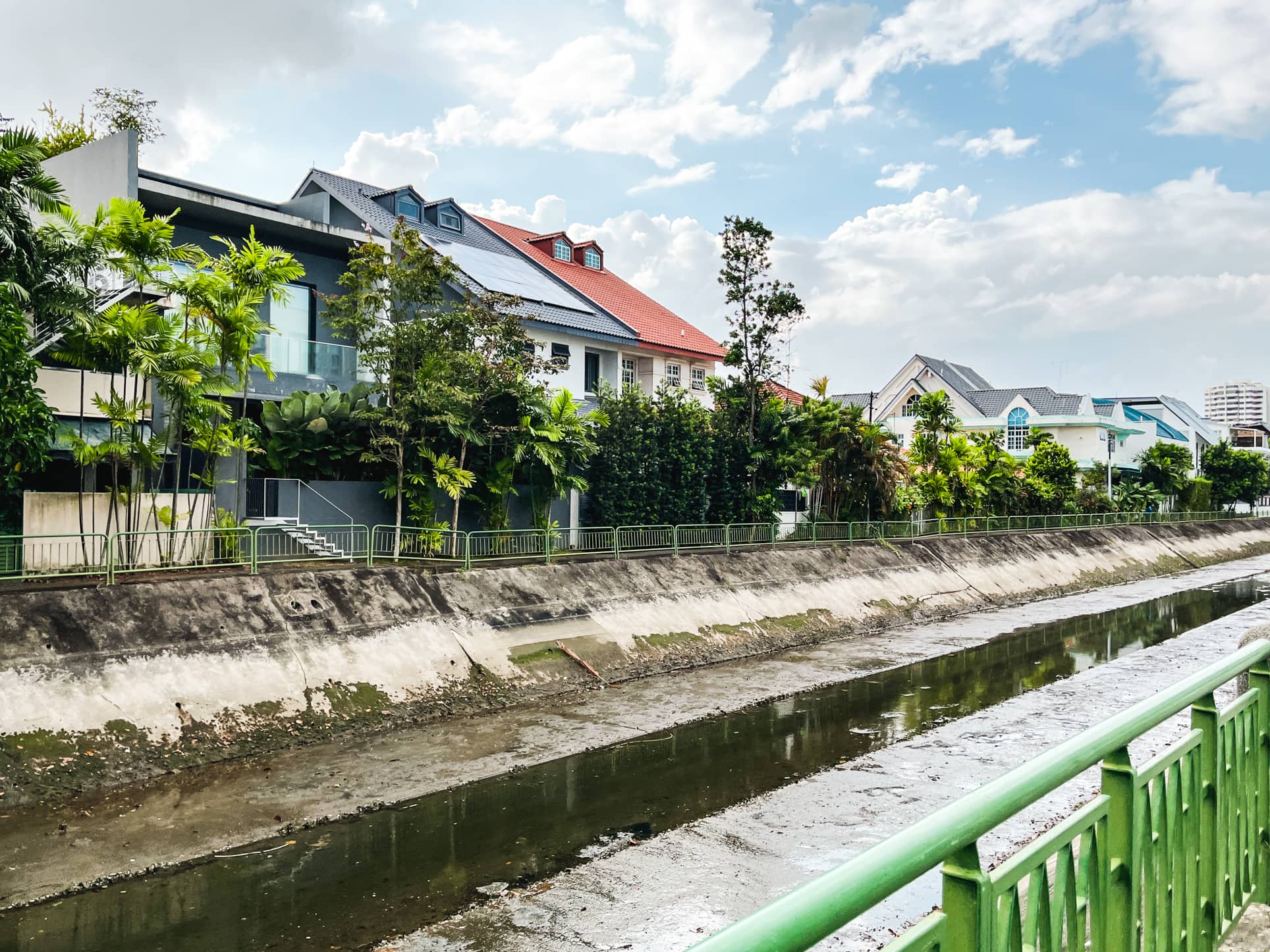 I turned right at the junction above and walking down Siglap Drive here will bring me back out to the main road, Frankel Avenue. Along the way, there are Bowmont Gardens and Bowmont Centre to the left.
I'm singling the development out, as it has freehold apartments which caught my eye. At the time of writing, there were 2 duplexes of 1,800+ sq ft for sale at $2.3- $2.5 million, which sounds rather reasonable given the current property prices in Singapore. Note that I haven't viewed any units there though, and I suspect they're walk-ups, given the price, though can't confirm as the property ads didn't specify many details.
The development has a total of 8 apartments and was completed in 2003. It also has a few shops, such as an Osteopathic Centre and cake shop. If you're interested, according to the agent, the development is within 1 km of 2 schools: St. Stephens and Opera Primary. (I've not specified for the landed houses, as the Primary Schools within 1 km would really depend on whether you live in the Northern, Southern, Eastern or Western end of Siglap!) A bus also stops right outside. If you squint, you can see the bus stop in the photo above. (Only 1 bus though – No. 42)
Oh, one thing to mention is that Bowmont Centre is right next to a petrol station (Caltex), which may put off some buyers.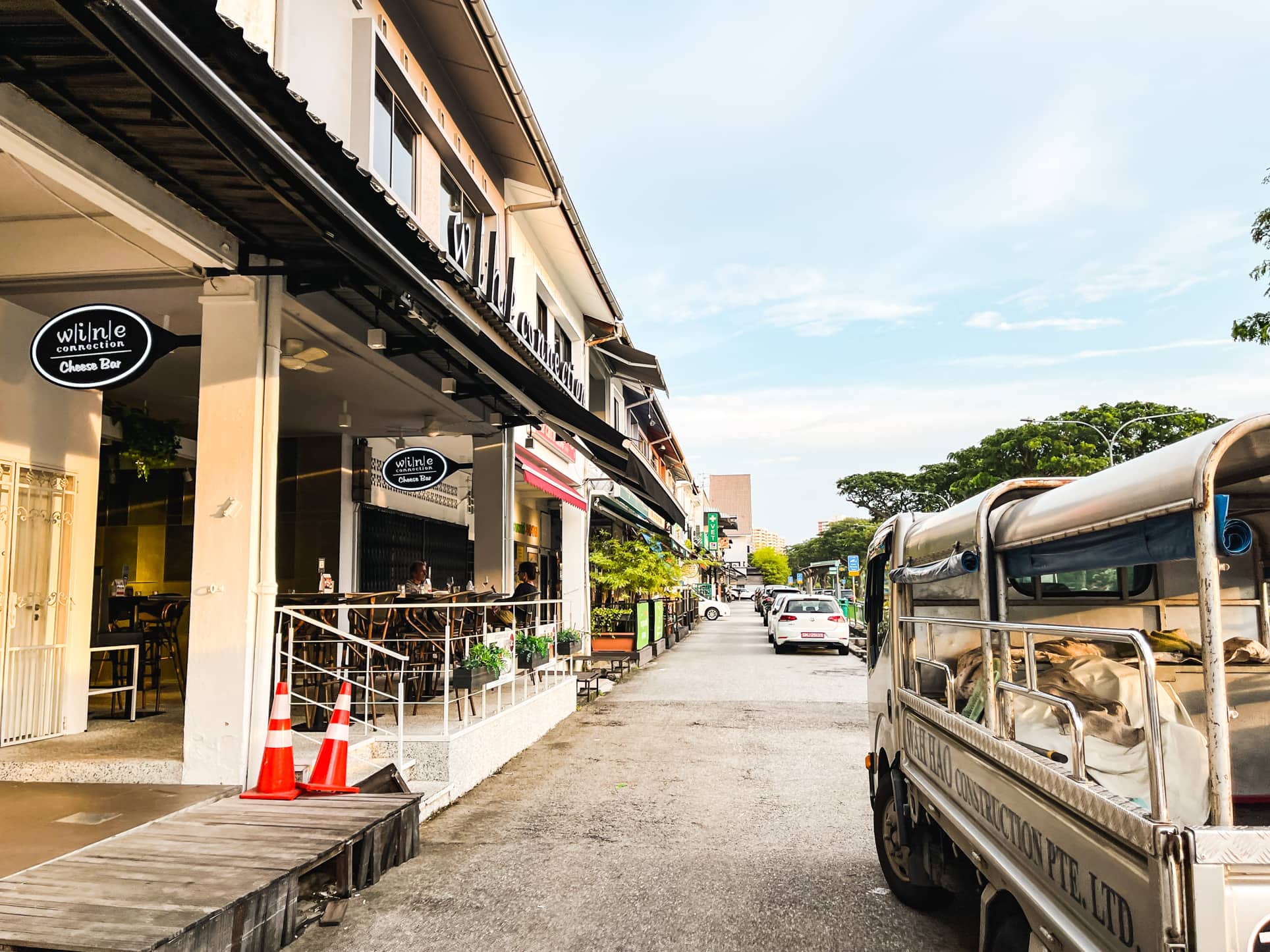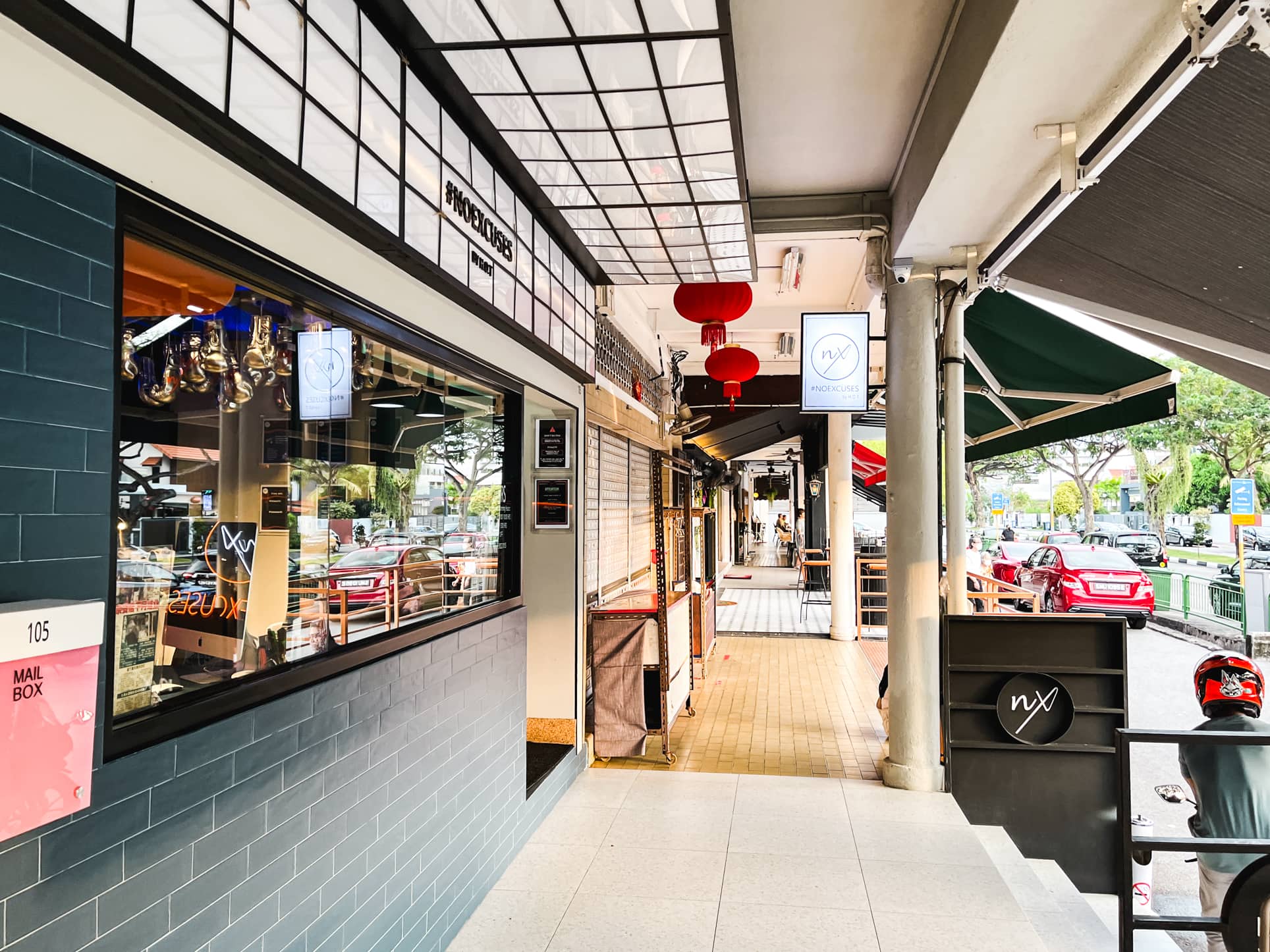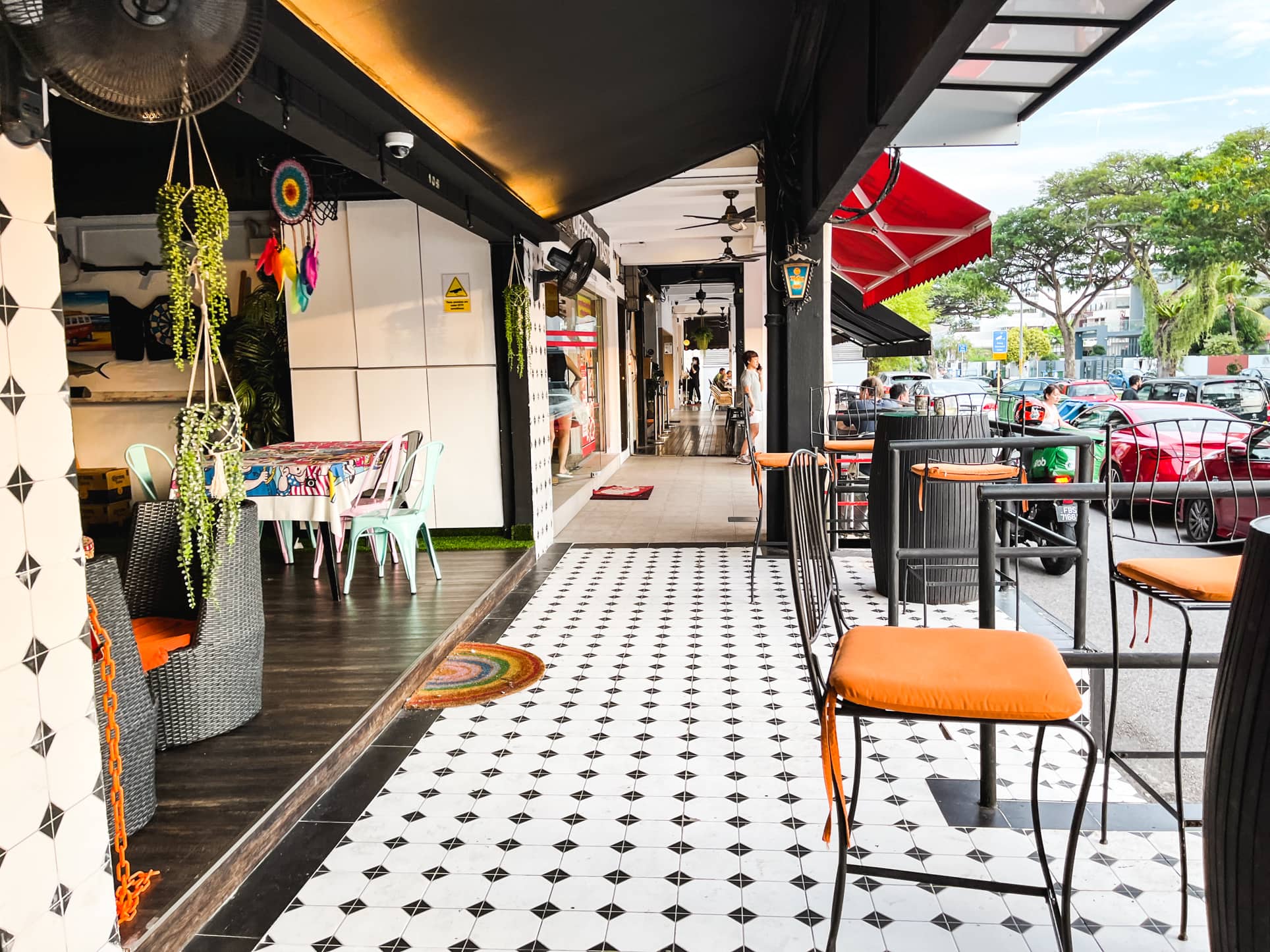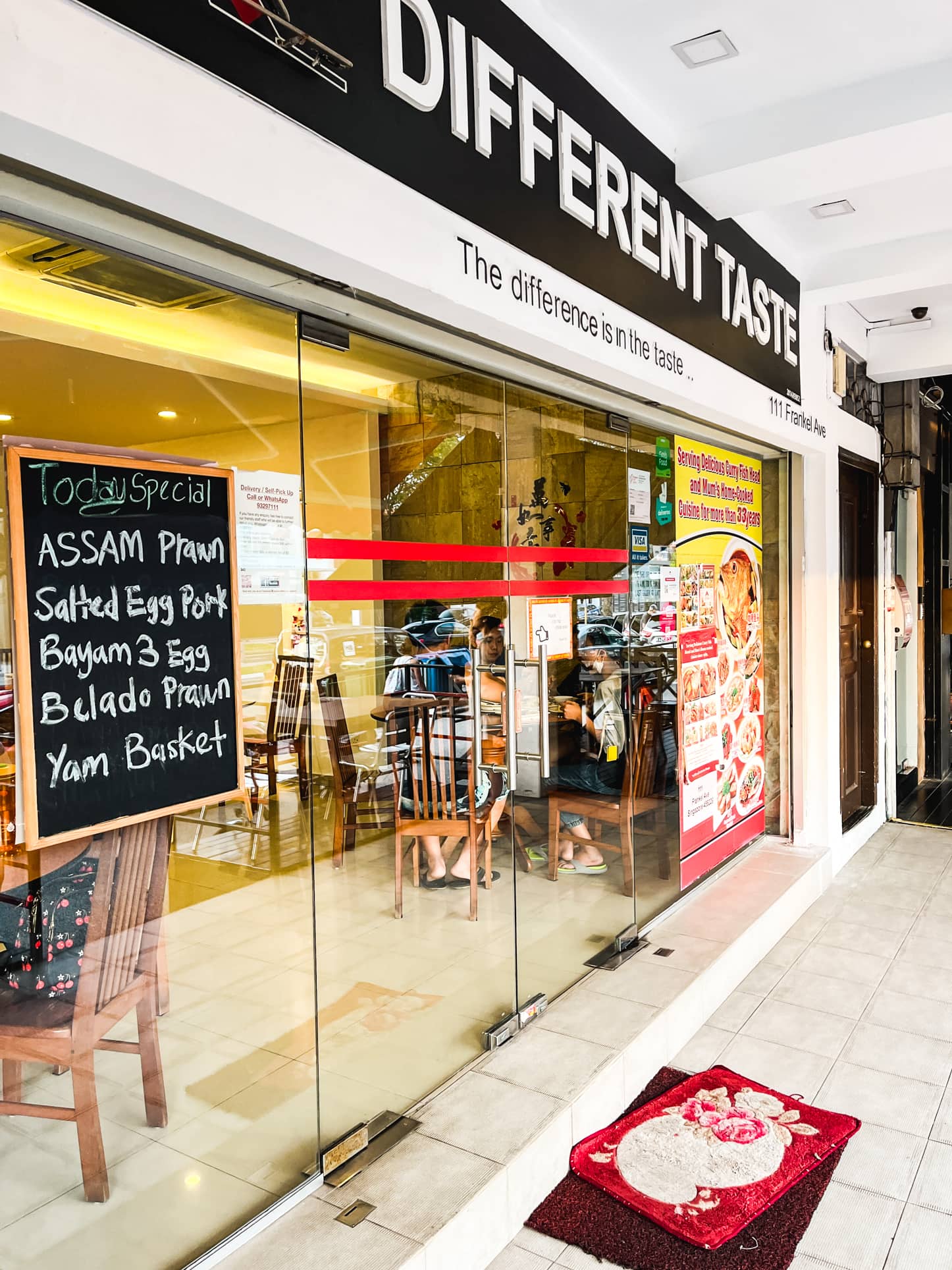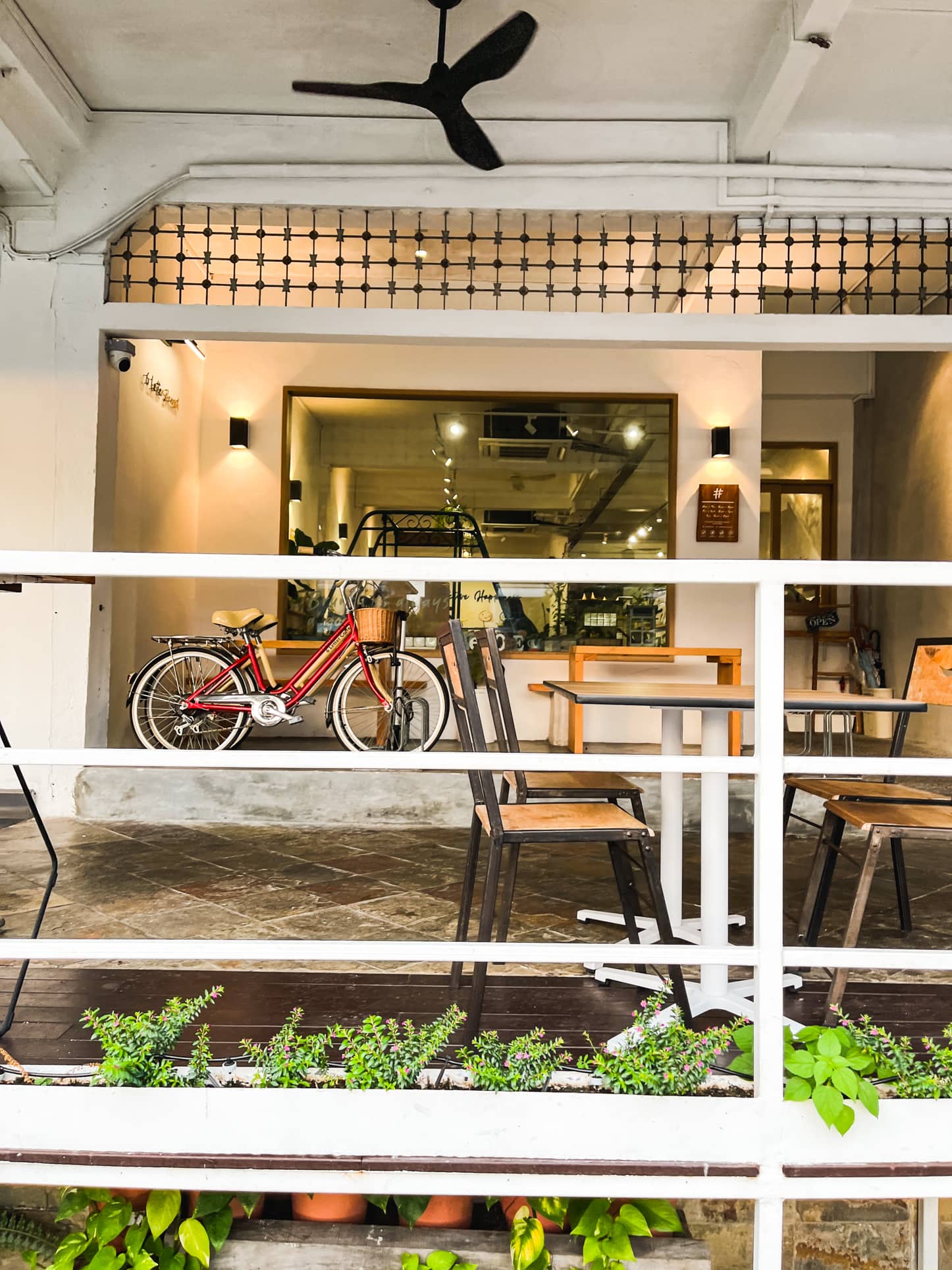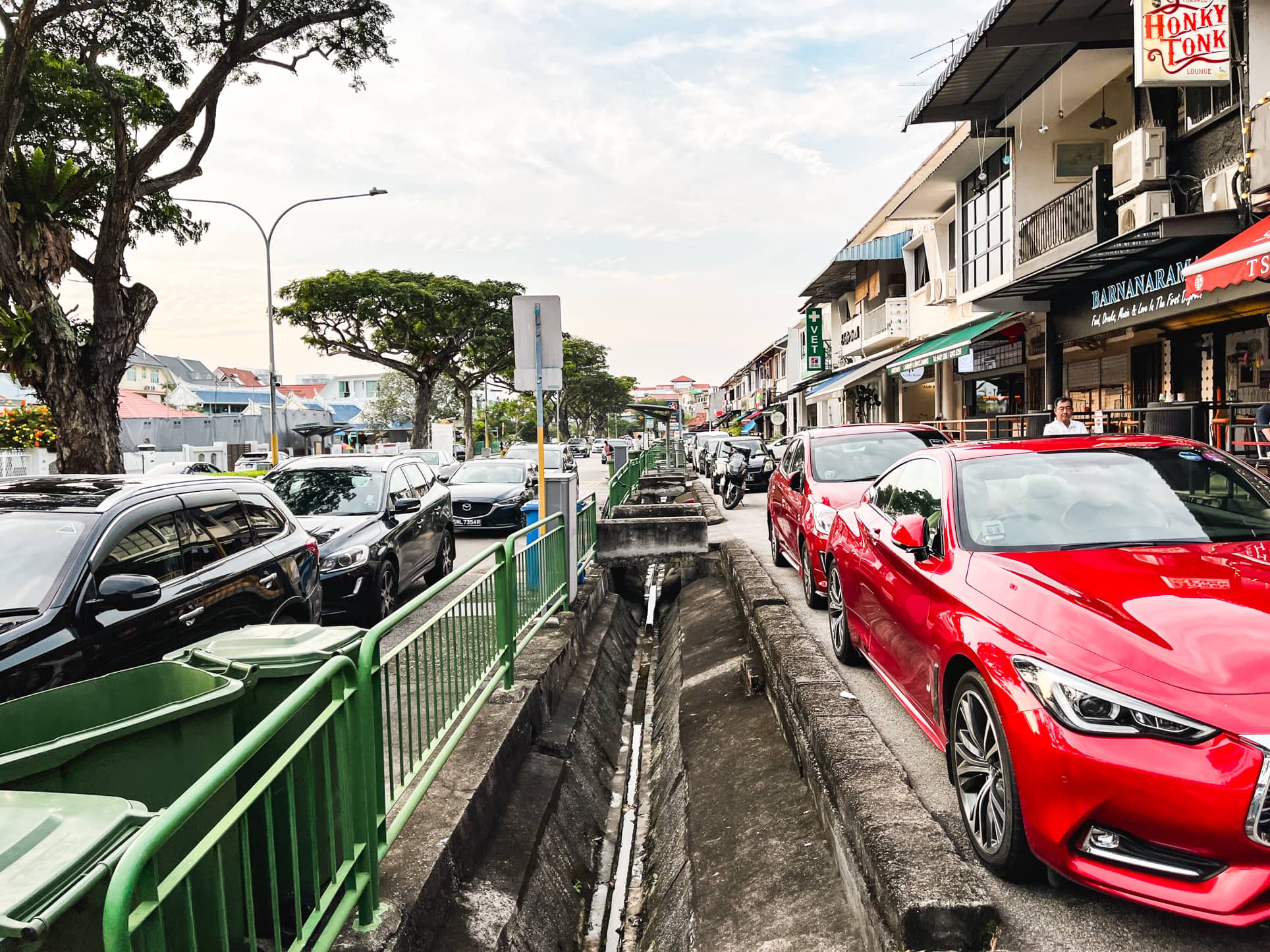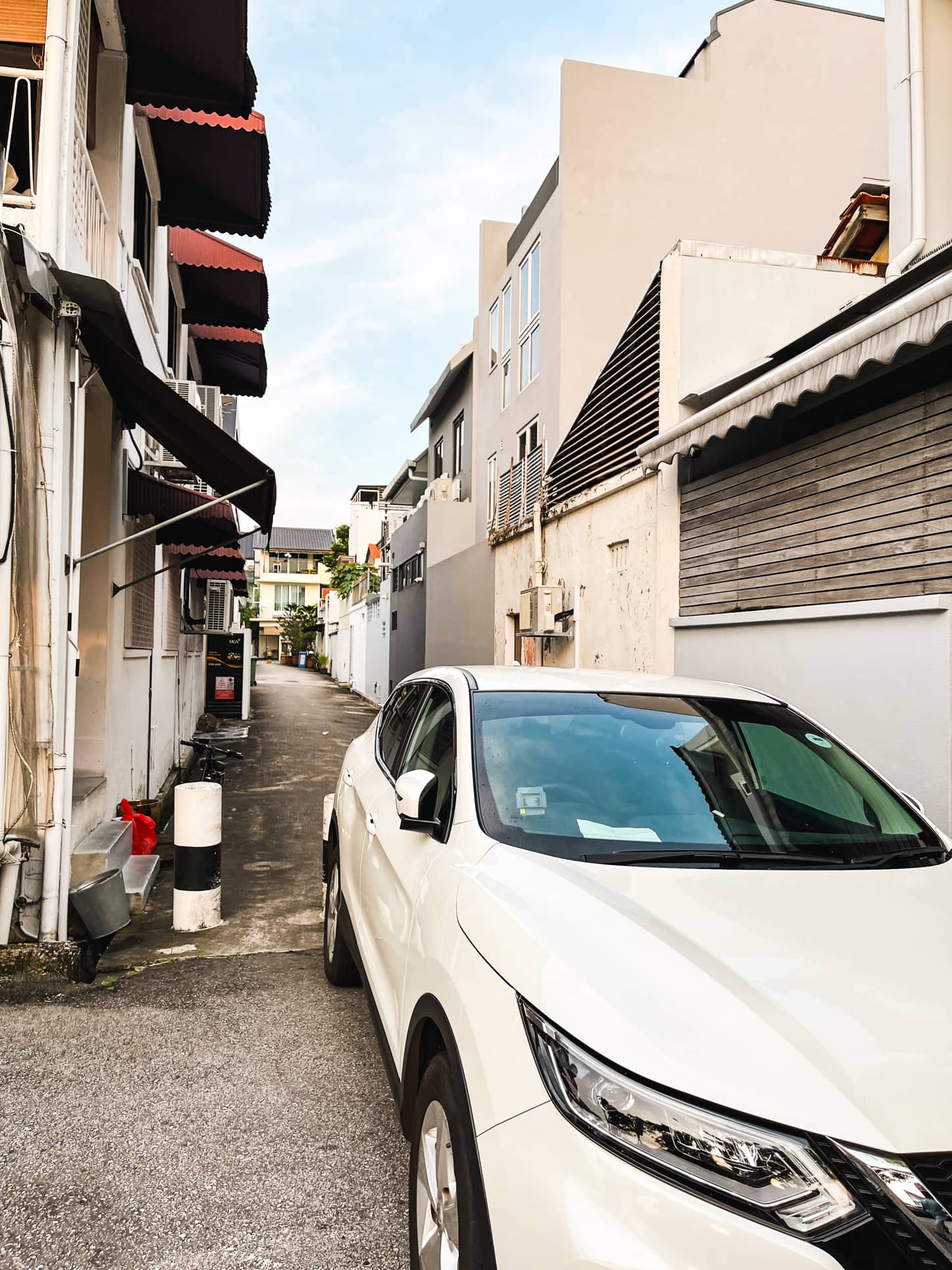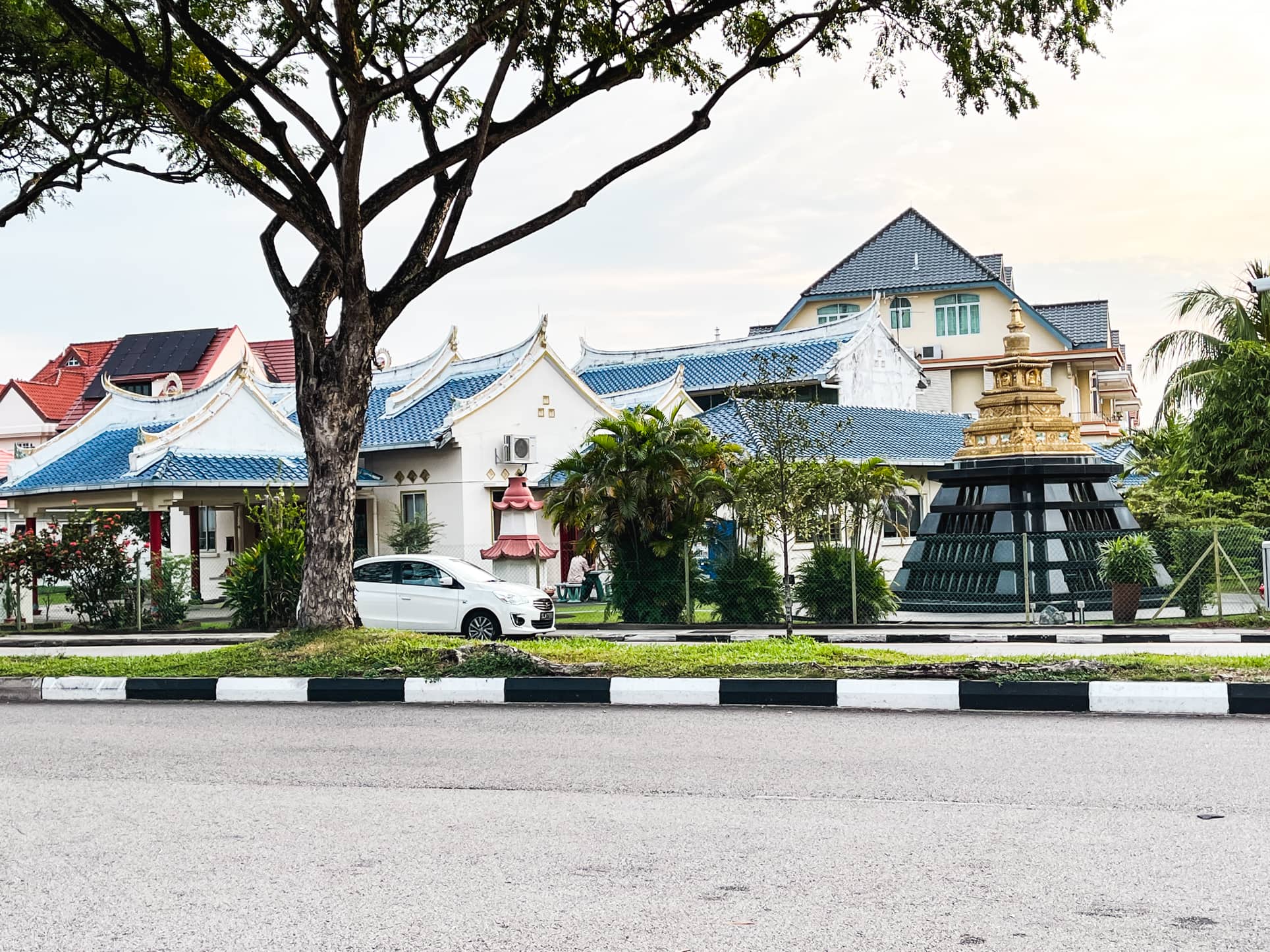 Oh and before I forget, there's also a vet and laundry amongst the trendy cafes and restaurants. A little further down, there's a Brighton Montessori. And if you walk all the way down to East Coast Road, there are more shophouses, including several tuition centres, as well as Siglap Centre. It's a Far East mixed development with MacDonalds, a florist, an optometrist Home-Fix and other assorted shops.
From what I can tell, this is the closest shopping centre. The other 2 would be Bedok Point and Bedok Mall, which are 30-35 minutes walk away, so not exactly a leisurely stroll.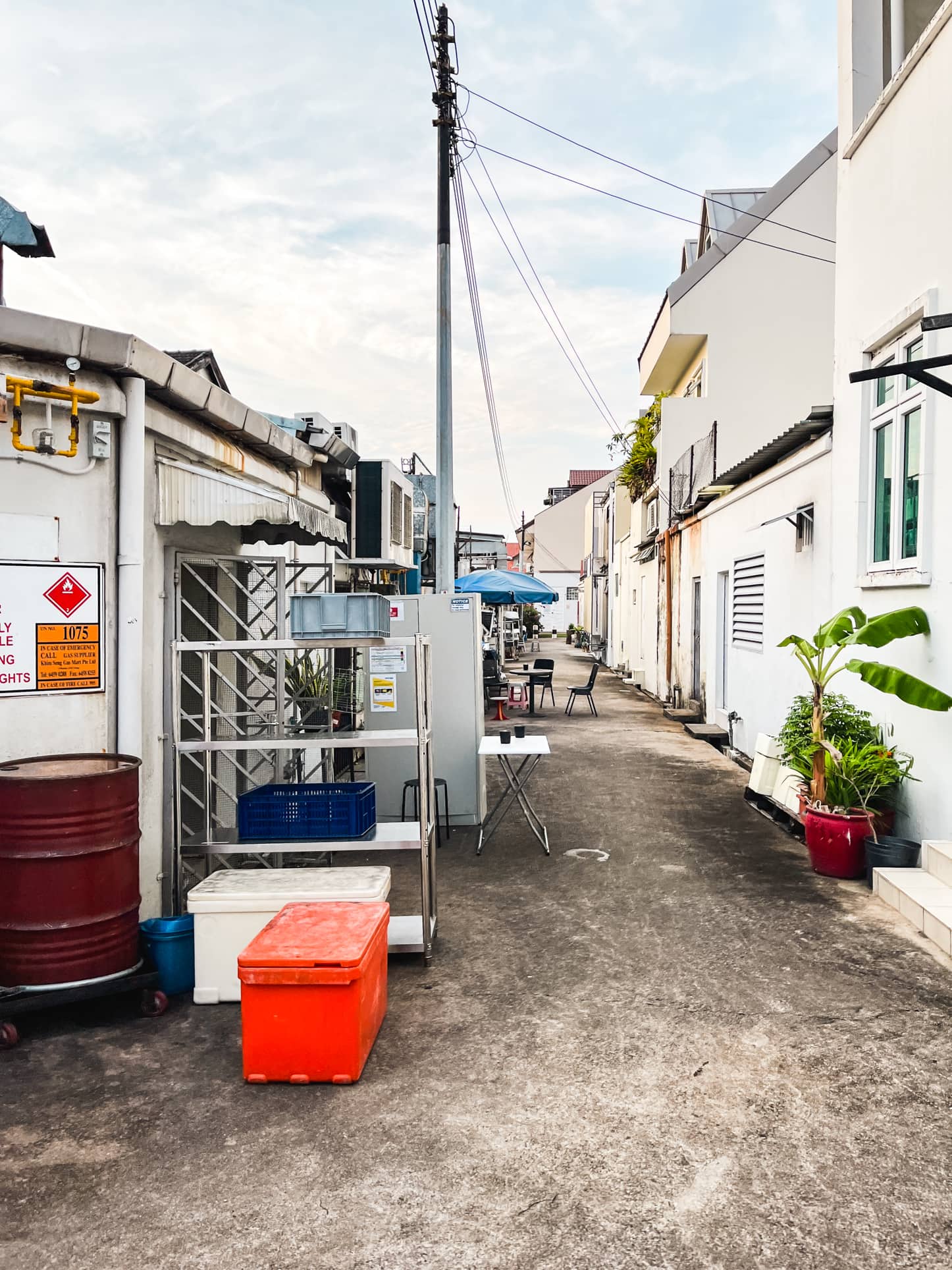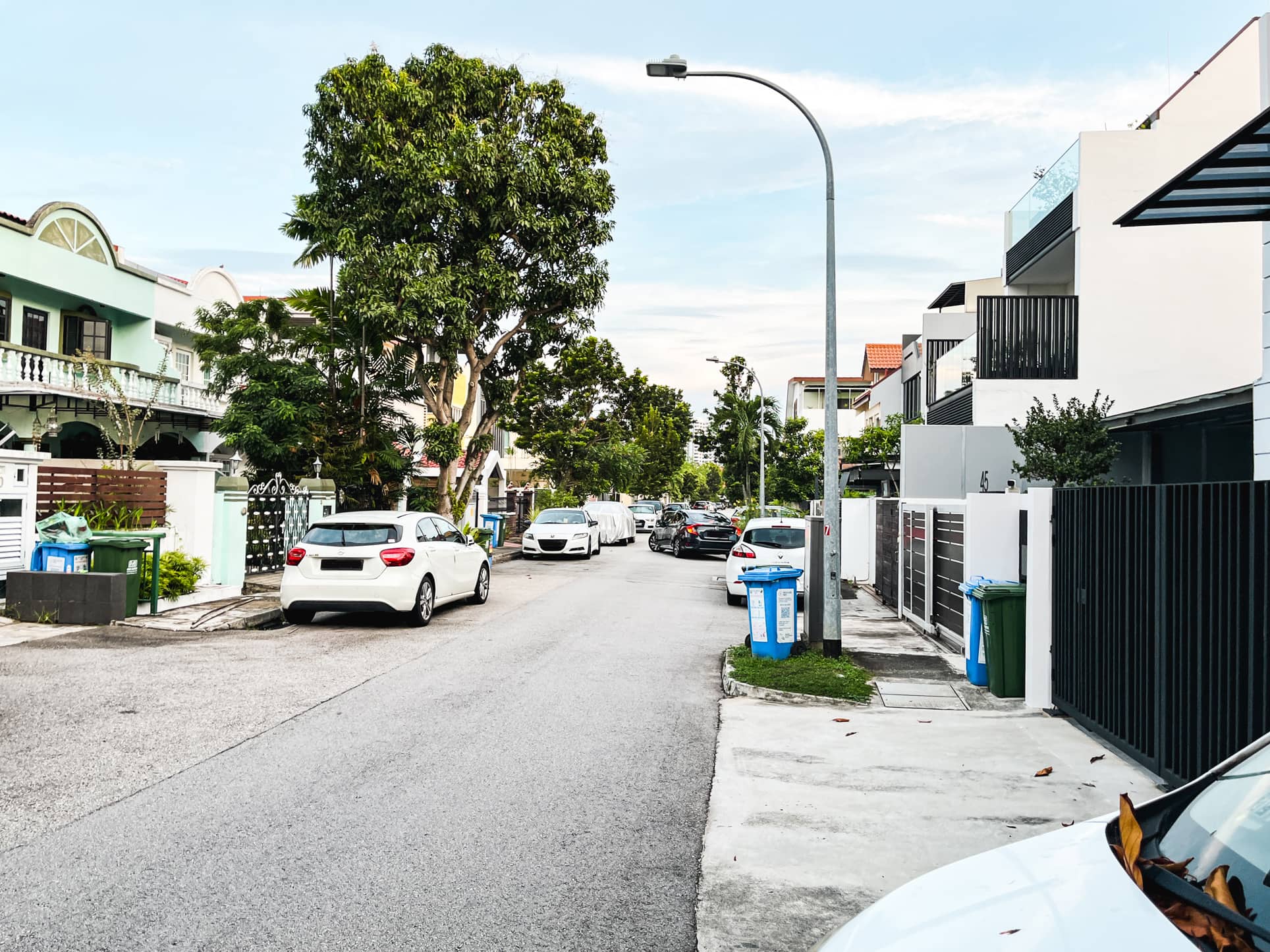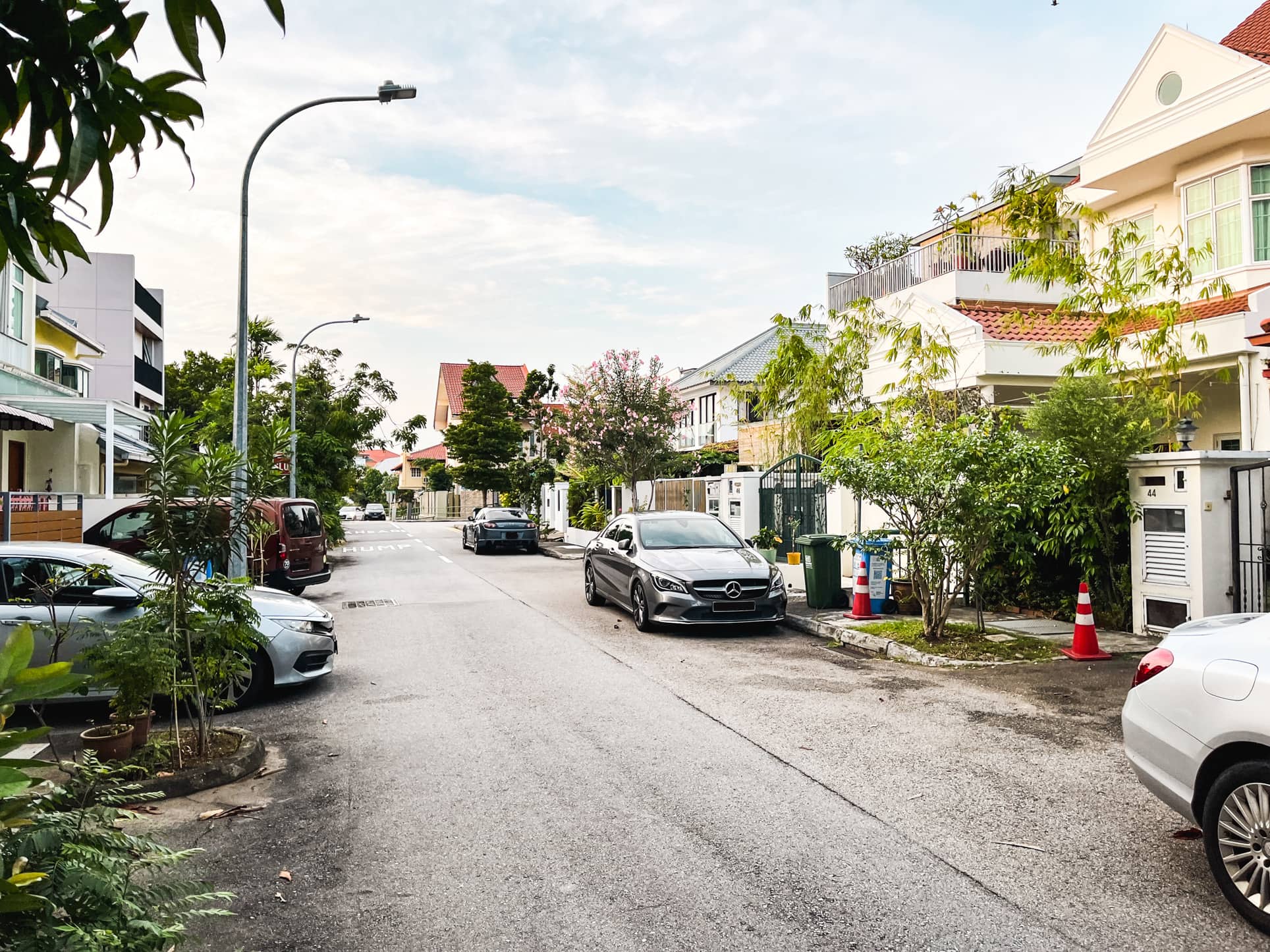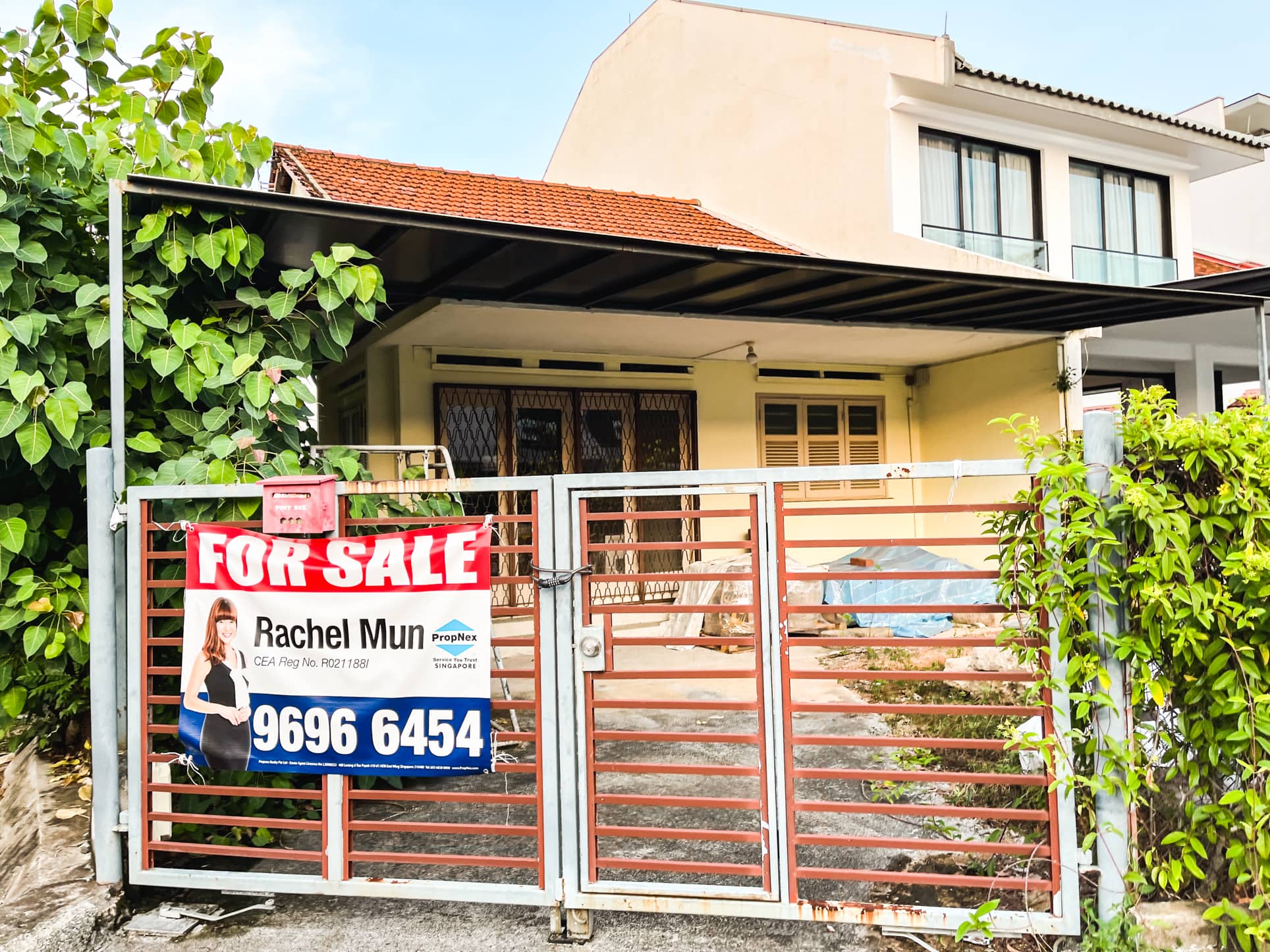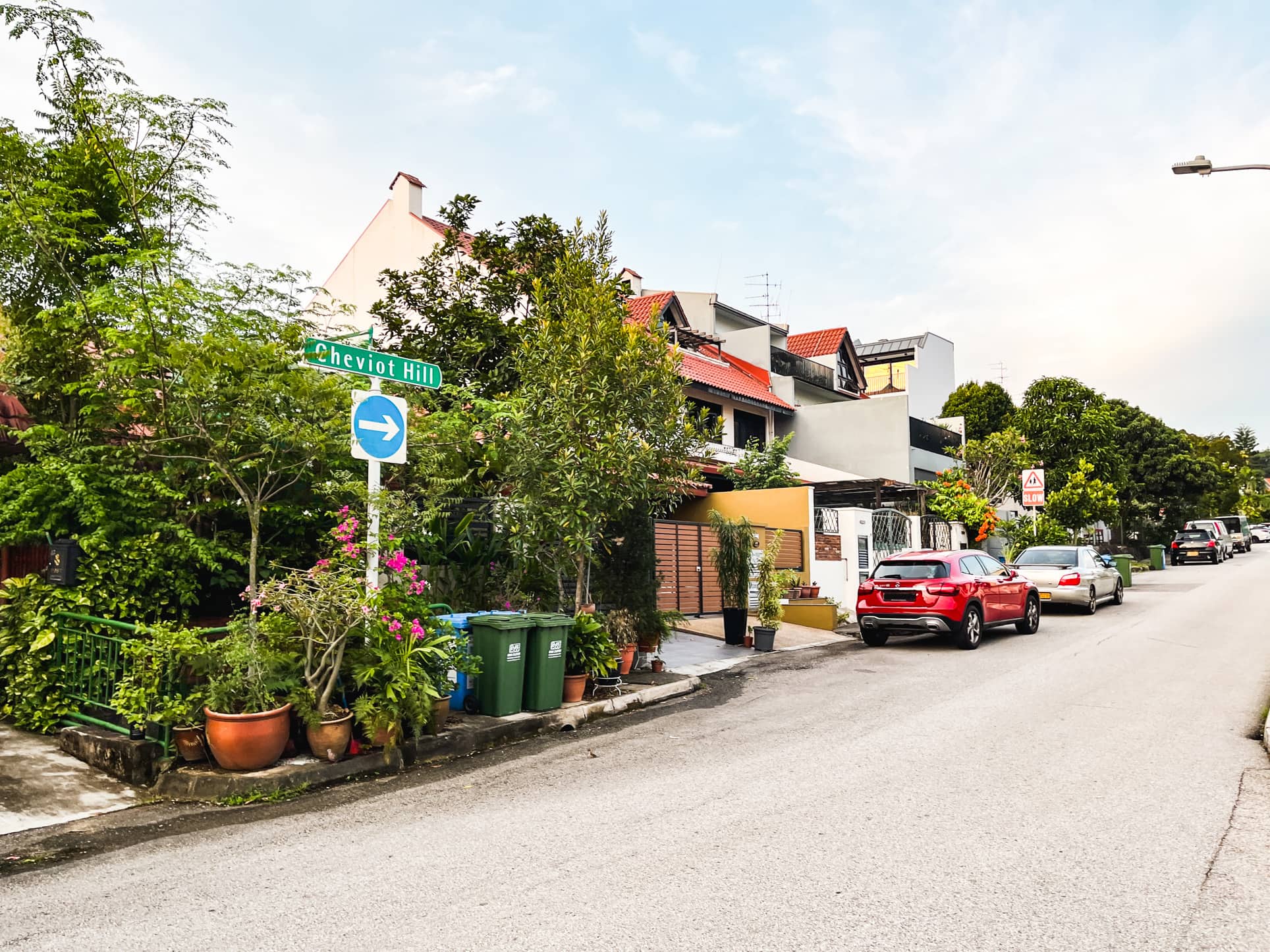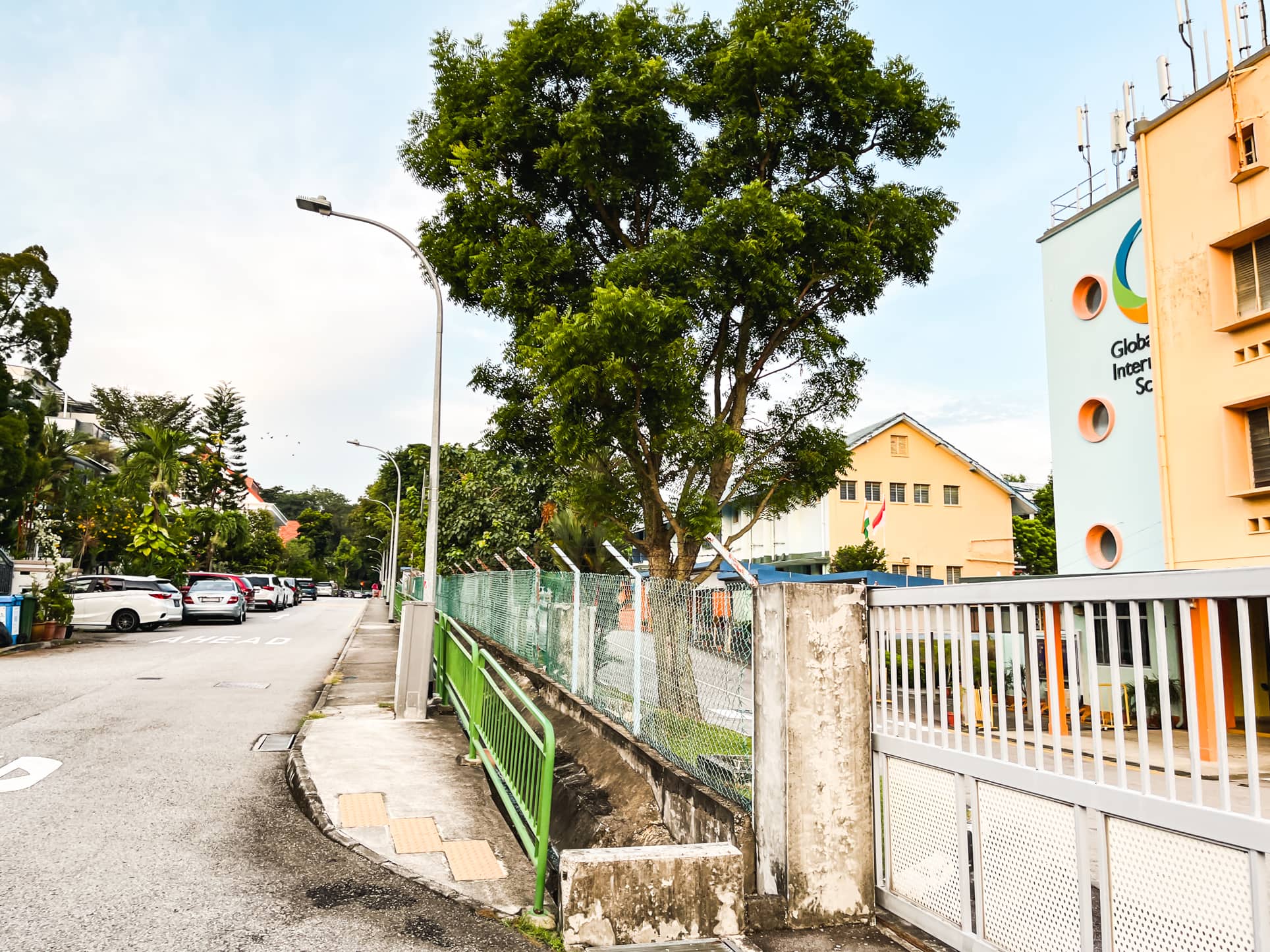 Before I forget, you may have noticed that we haven't really seen any playgrounds (besides the one at Kampung Siglap) during this tour. From what I can tell, the closest one would be the new playground near Yarrow Gardens/Siglap Road, which is just a few minutes' walk from here.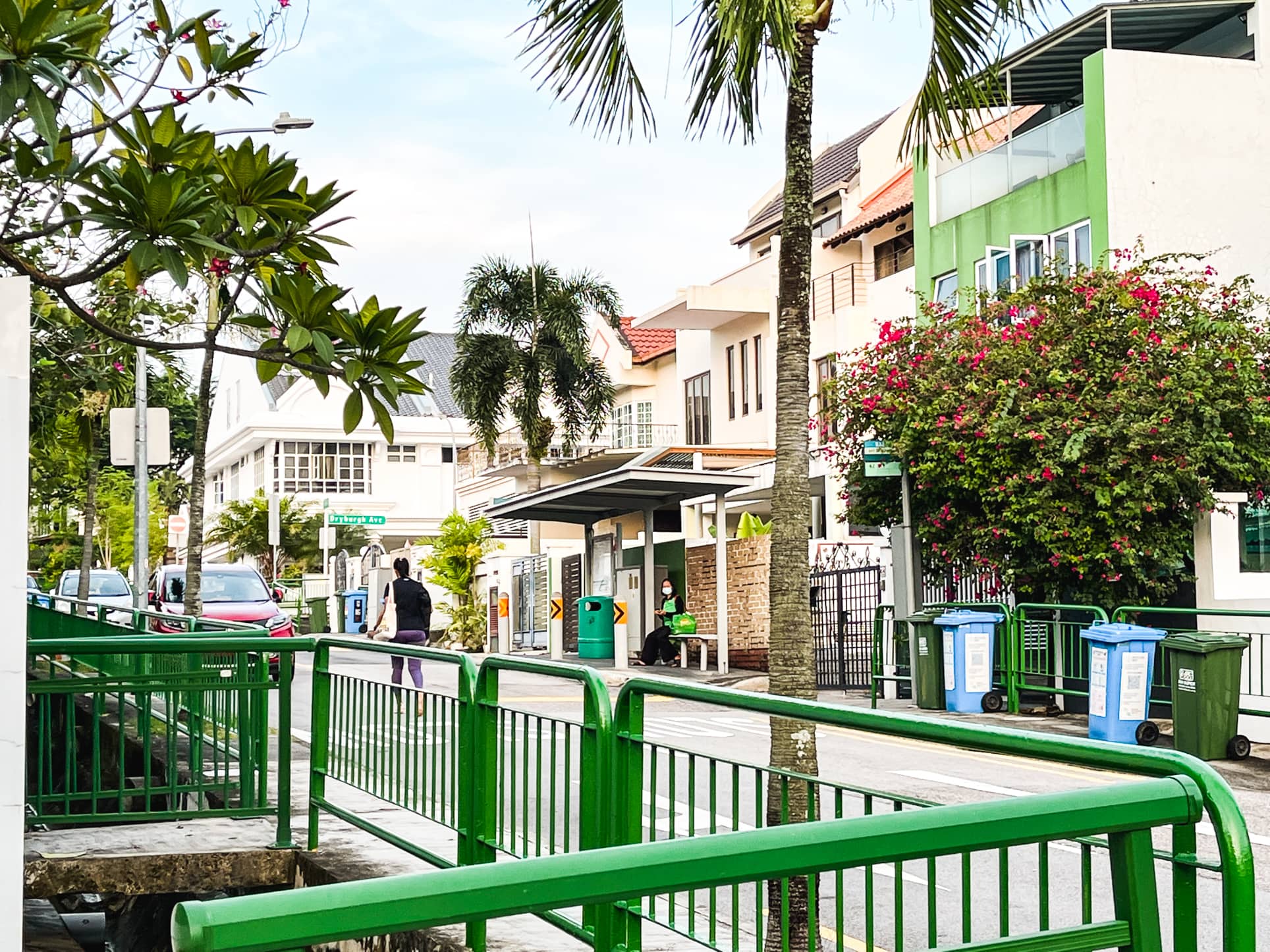 In terms of public transport, besides the buses, there is Kembangan MRT, which is a 5 – 25 minutes walk, depending on which part of the estate you live in, or Bedok MRT, at least 25 minutes away on foot.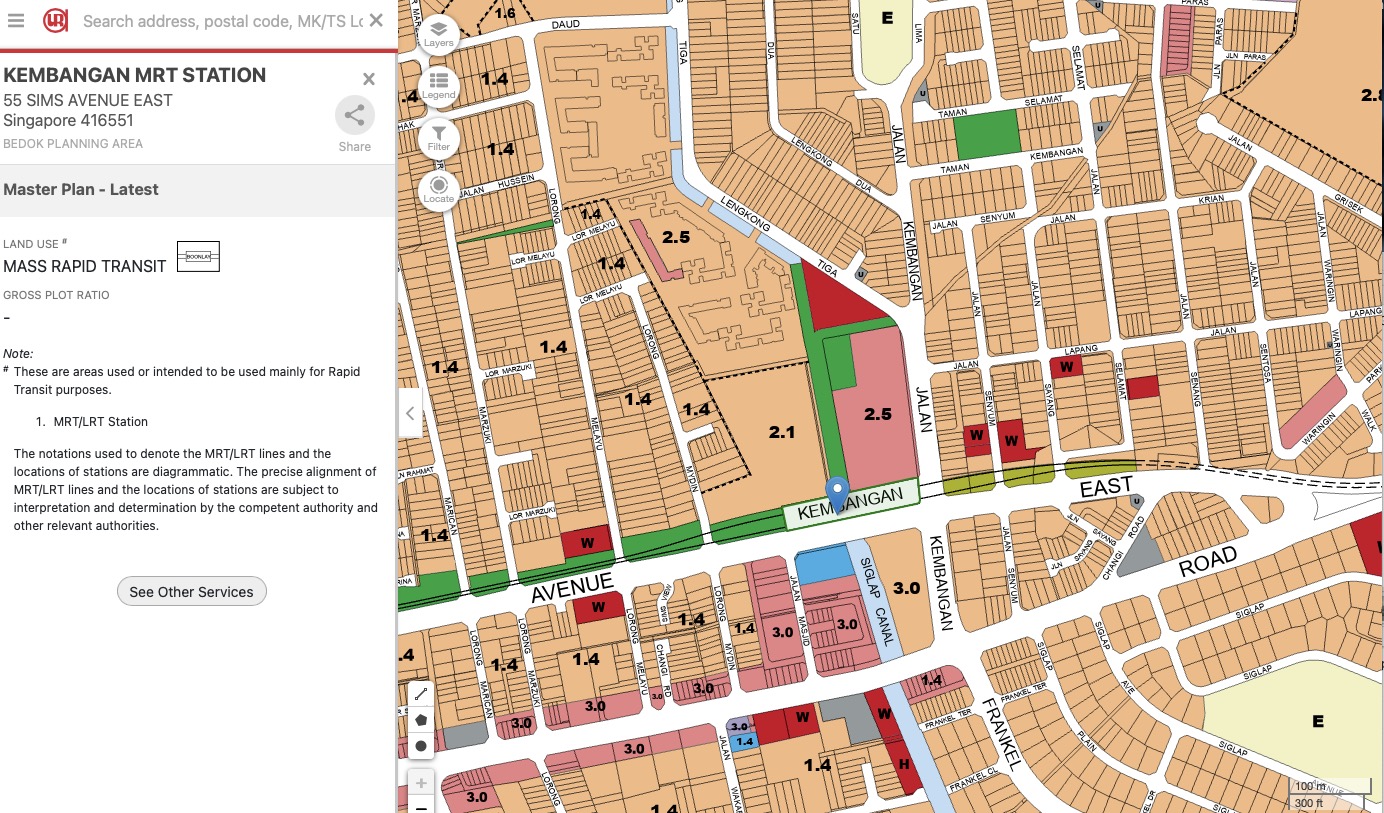 For groceries, I didn't see a minimart amongst the shophouses, but there's Fair Price Chai chee, which is 13 minutes walk from Siglap Hill and Fair Price Lengkong Tiger (17 minutes walk, so further if you live South of Siglap Hill.) However, no worries as there's something along the South side too: on First Street, off Siglap Road towards the East Coast Road end, there's Cold Storage Fresh at Siglap V and Fair Price Siglap New Market across East Coast Road.
Now that we've come to the end of our Siglap tour, how did you find the area? I was charmed by it! I also noticed that many of the residents greatly enjoy gardening: just take a look at these 2 houses if you don't believe me!
See you again next week at our next landed estate – feel free to keep the suggestions for areas to review coming in!