Property Stories
Touring Pavilion Park: More Affordable Freehold Landed Living With Great Protected Views In Bukit Batok
TJ
July 3, 2022

12

min read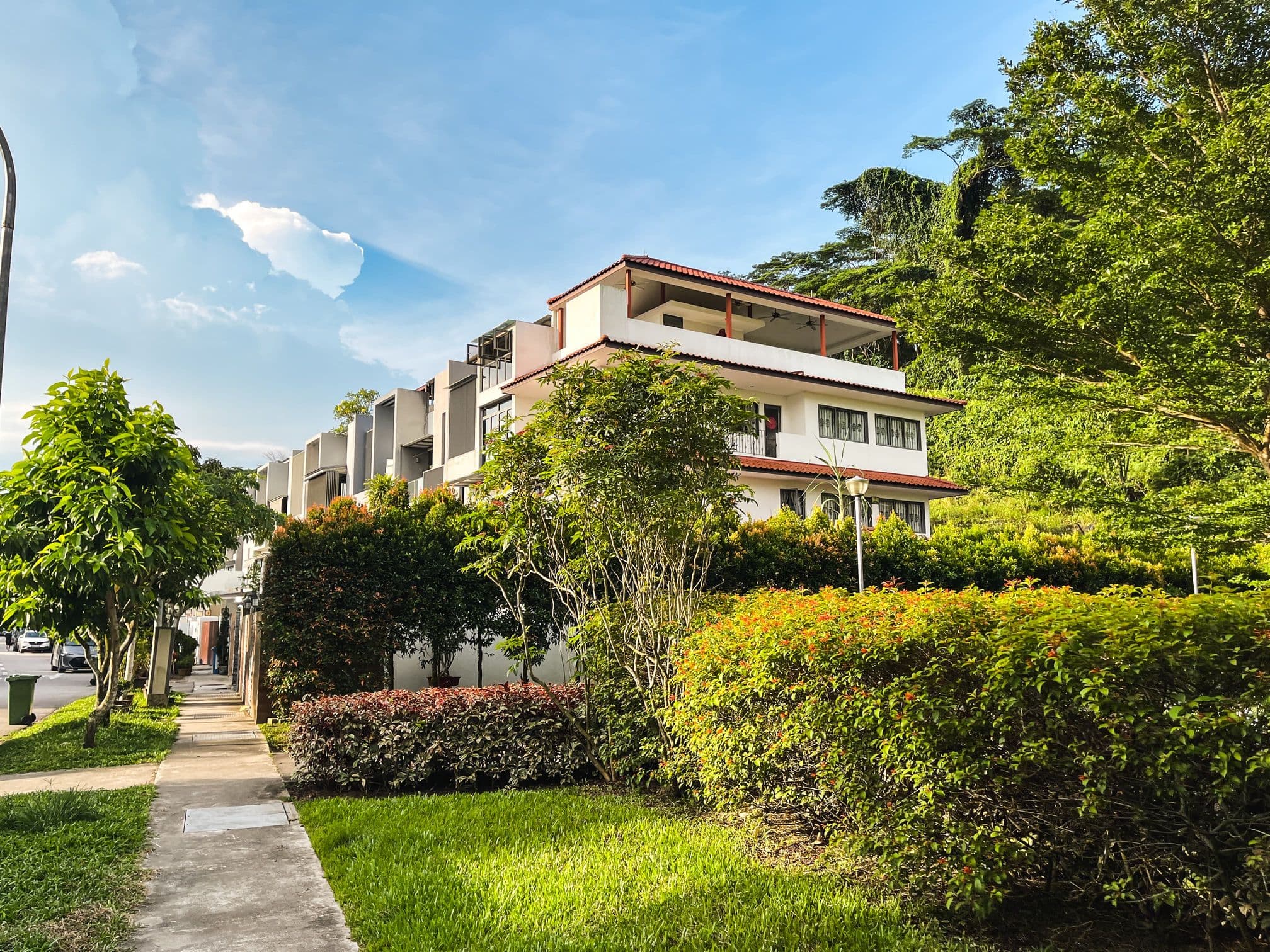 12
min read
The freehold landed houses at Pavilion Park have been on my watchlist for a while, as Pavilion Park is one of the few freehold estates in Singapore where you can still get a semi-D for around $4 million. A few weeks ago, a reader asked me to review the houses here, so I guess I'm not the only one who has noticed the area! So off I went to visit the estate last week.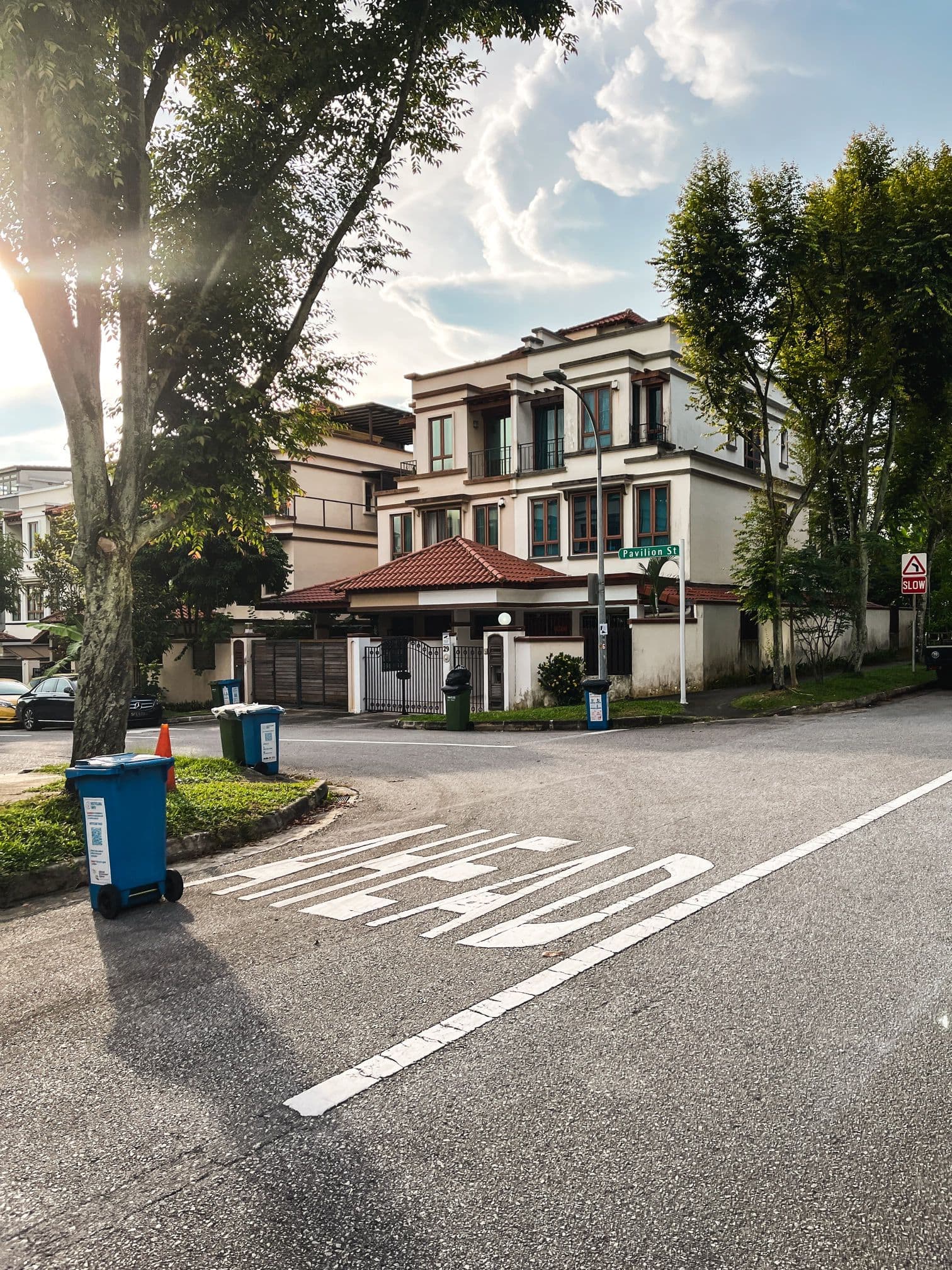 Pavilion Park is a collection of terrace and semi-D houses by Bukit Batok Developers and Allgreen Properties (the developer changes depending on which property site you visit) which vary quite widely in style as they were launched progressively from 1999. Some (mainly the semi-Ds) appear to be built in the resort-style typical of 1990s Singapore architecture, whilst others (the terraces) are more modern-looking.
I'm not sure about the 1999 houses as the Internet wasn't as developed back then so there aren't any articles about them. But some of the houses launched around 2013 came with "branded" fittings such as Miele and Grohe.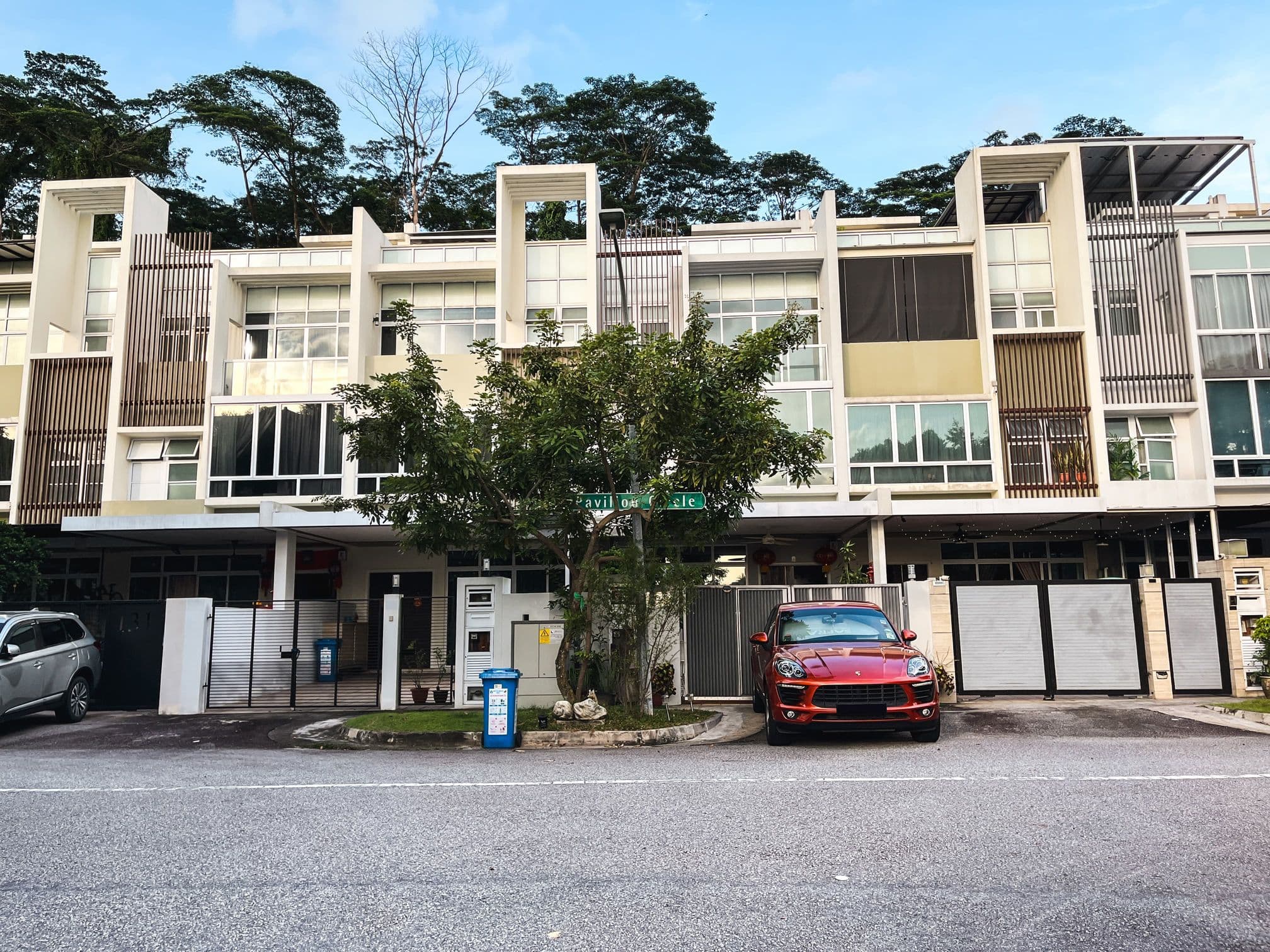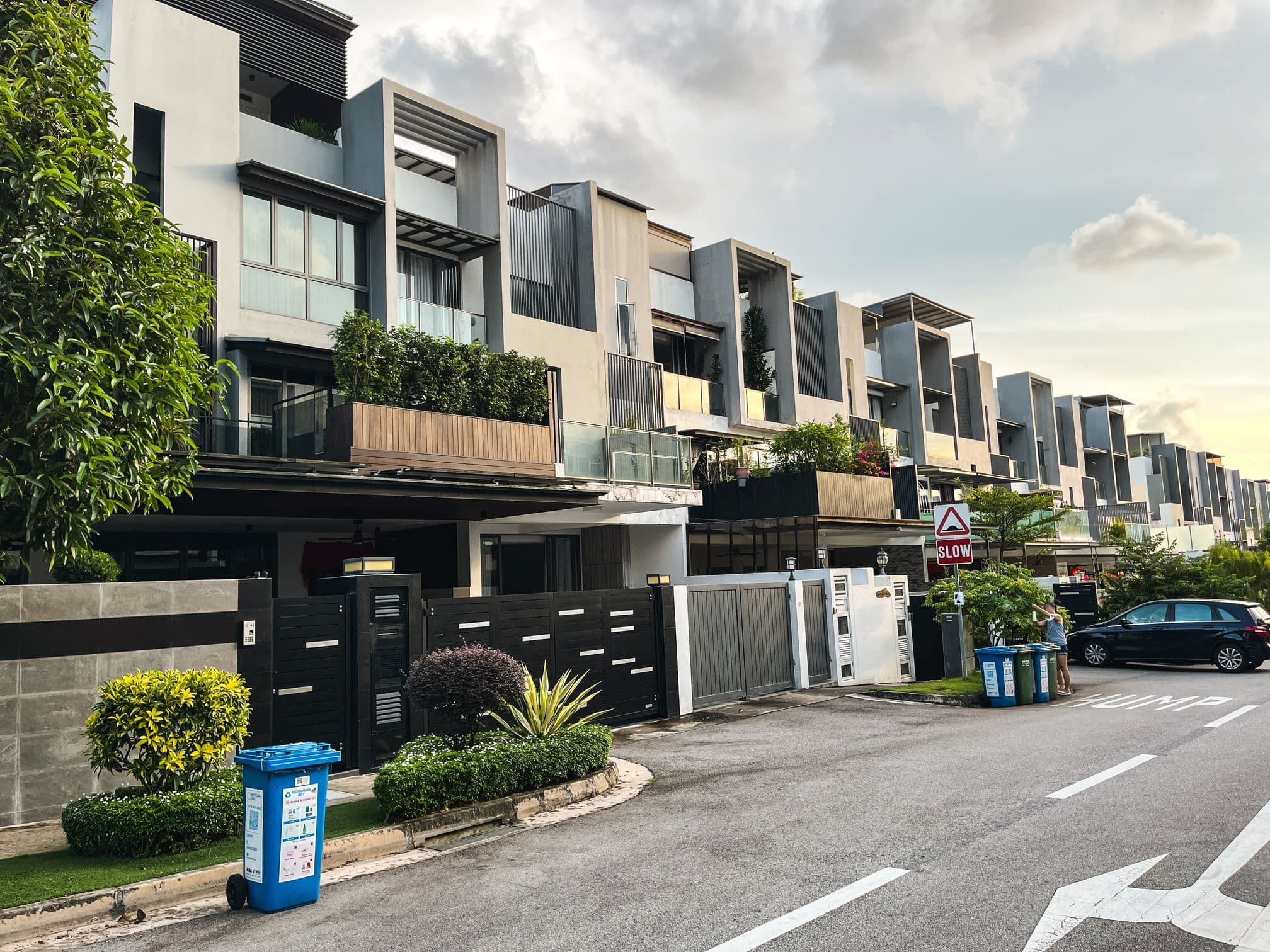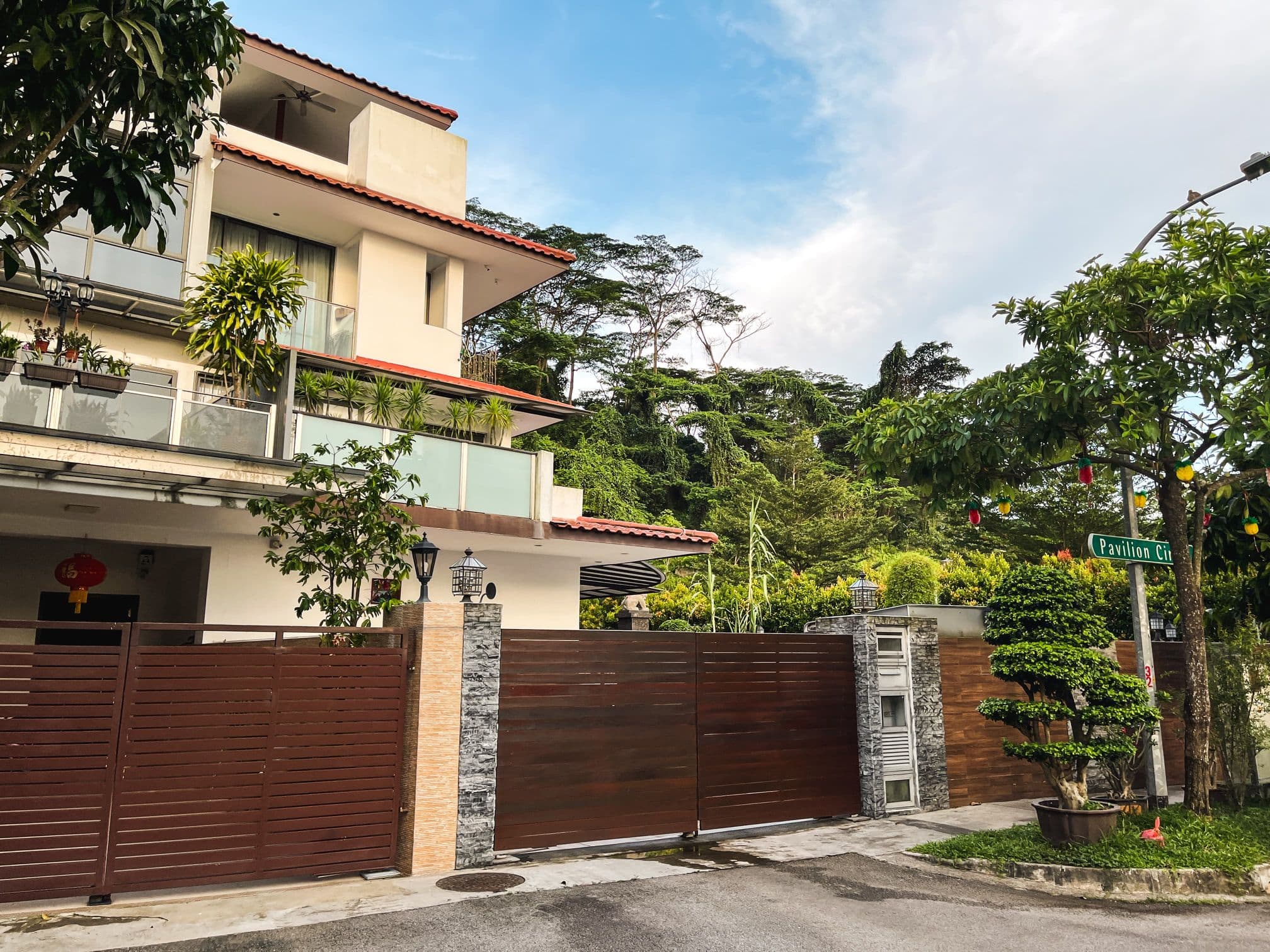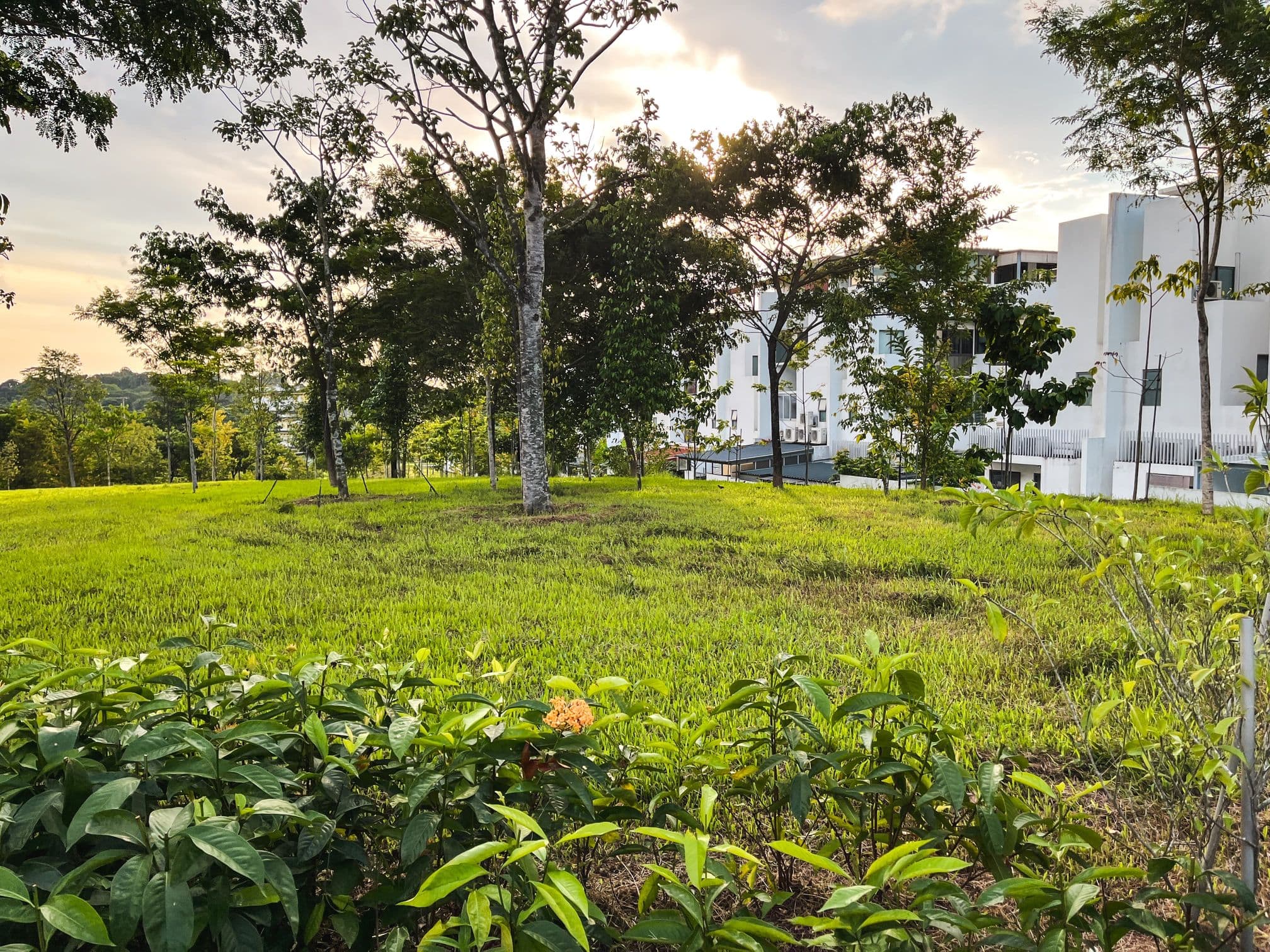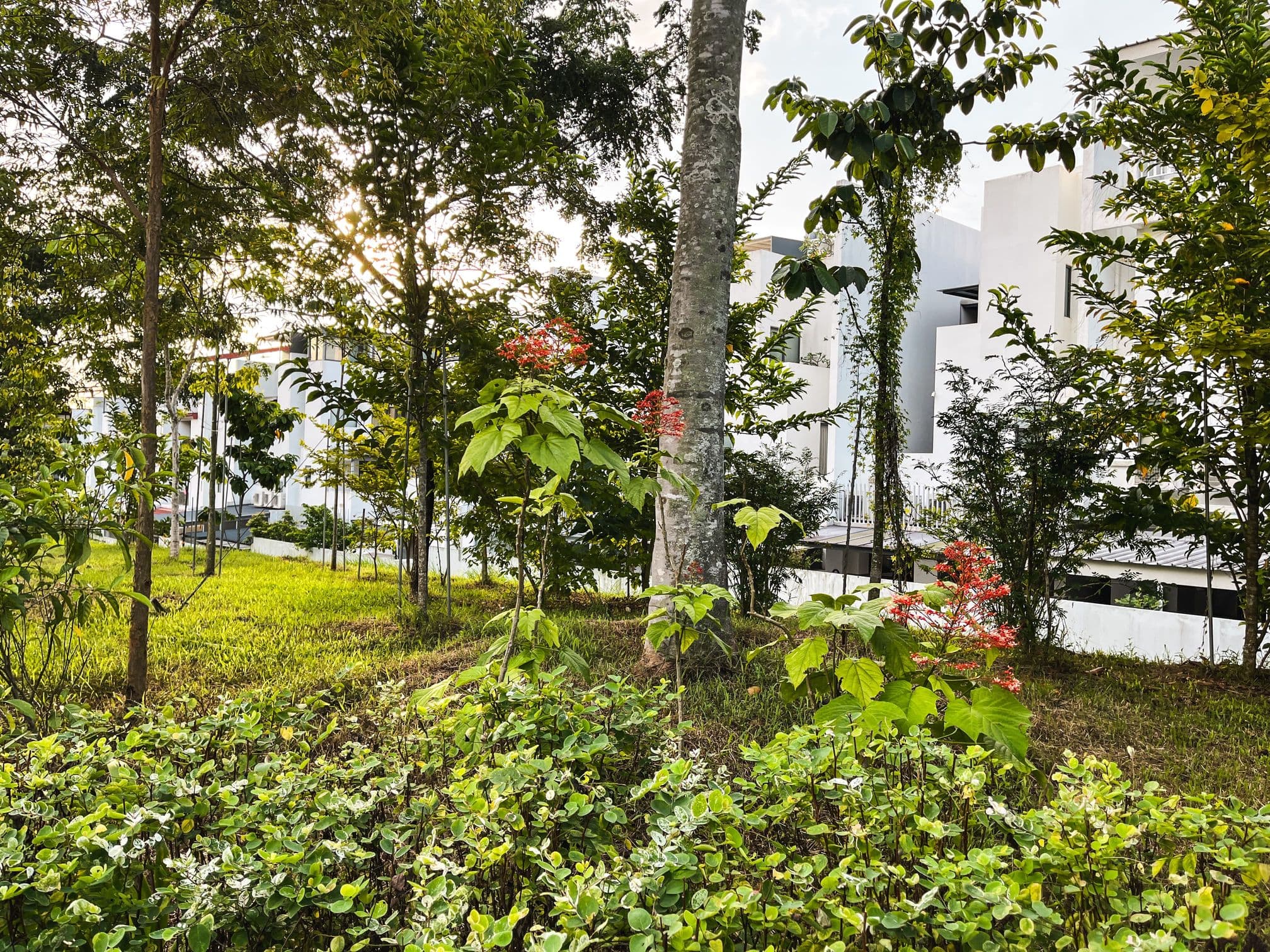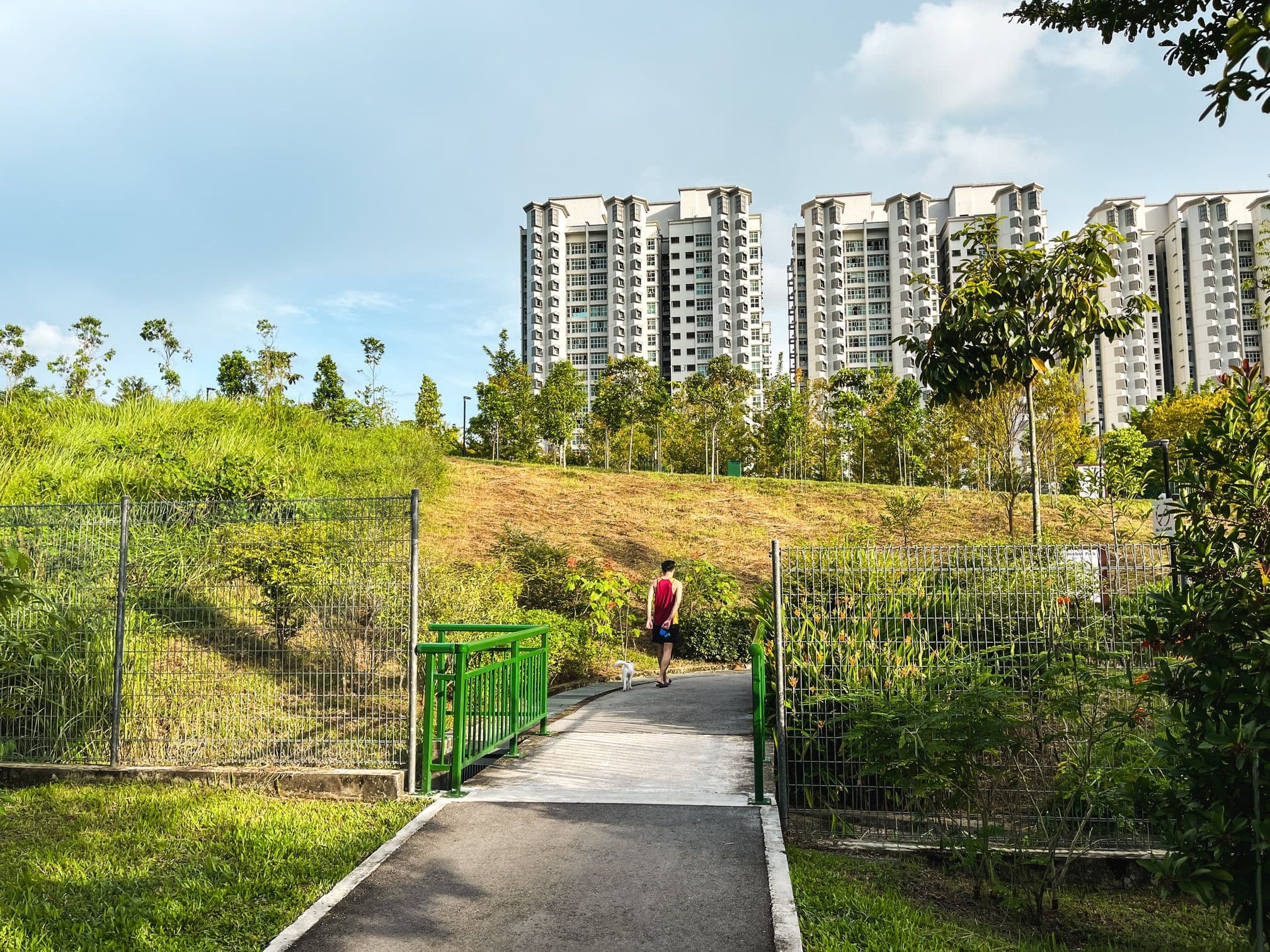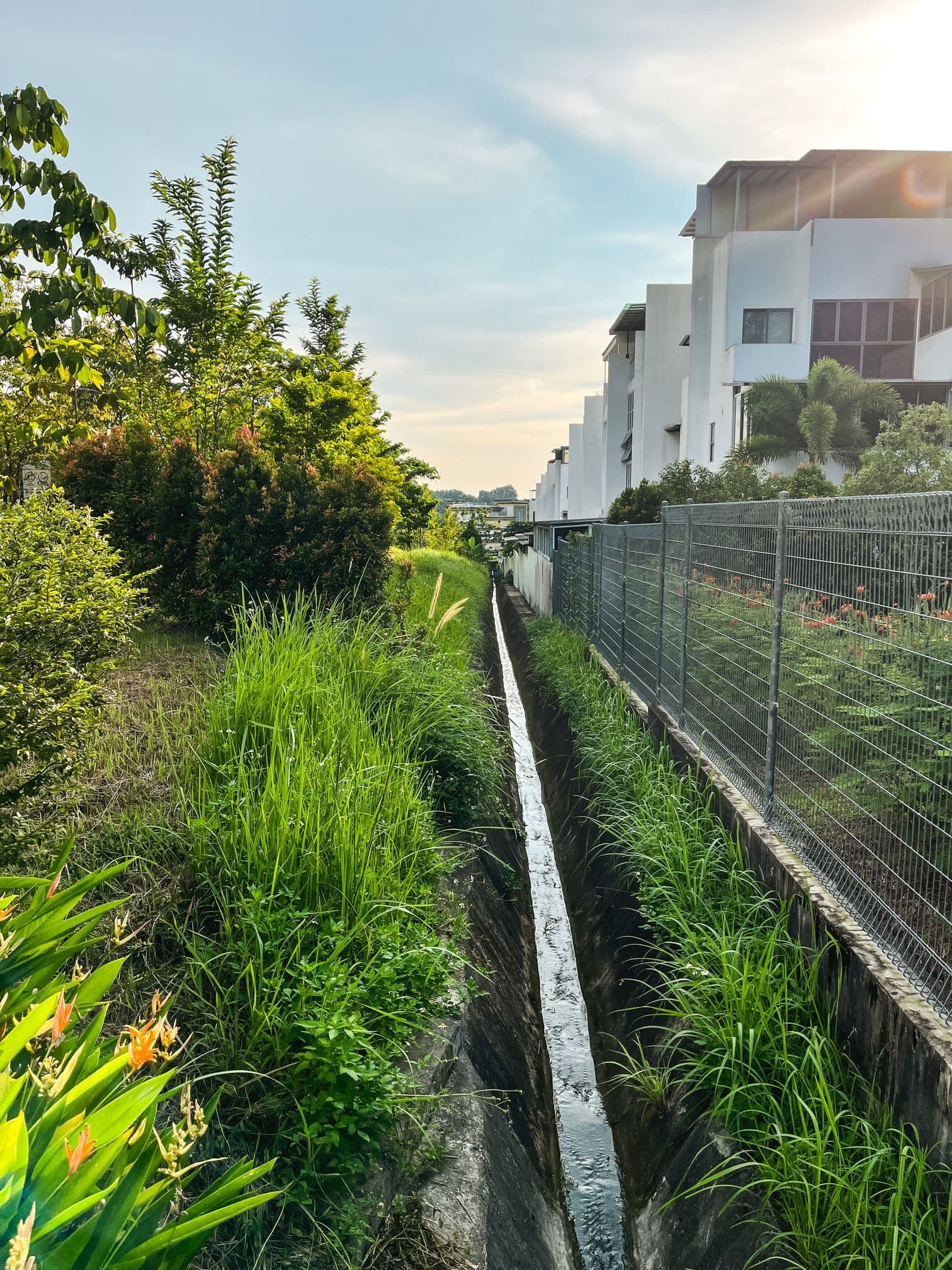 As mentioned, although the prices here are a little lower than other landed estates in Singapore, they've moved up considerably in the last few years: the last 2 sales in 2022 (these were terrace houses) were transacted at over $2,100 psf compared to the last 2 sales in 2021 ($1,535 – $1,709 psf) which were semi-Ds! There was even a lucky fellow who paid under $900 psf in July 2020, admittedly for a larger plot size of 4,000 sq ft. At the time of writing, houses were listed on sale for $3.6 million to $5.5 million for a corner terrace.
For those who value privacy and surrounding greenery, Pavilion Park is something to consider as it's surrounded on 2 sides by protected green areas: One Special Use piece of land to the East and (zoned) Bukit Gombak Park to the South (albeit with a few high-rise HDB buildings in the distance.) To the West, there is an empty piece of land that is marked Residential on the URA Master Plan, and to the North, there are a few worker dormitories (on land that is marked for Health and Medical use), another empty piece of land (marked Residential), ITE College West and APSN Delta Senior School.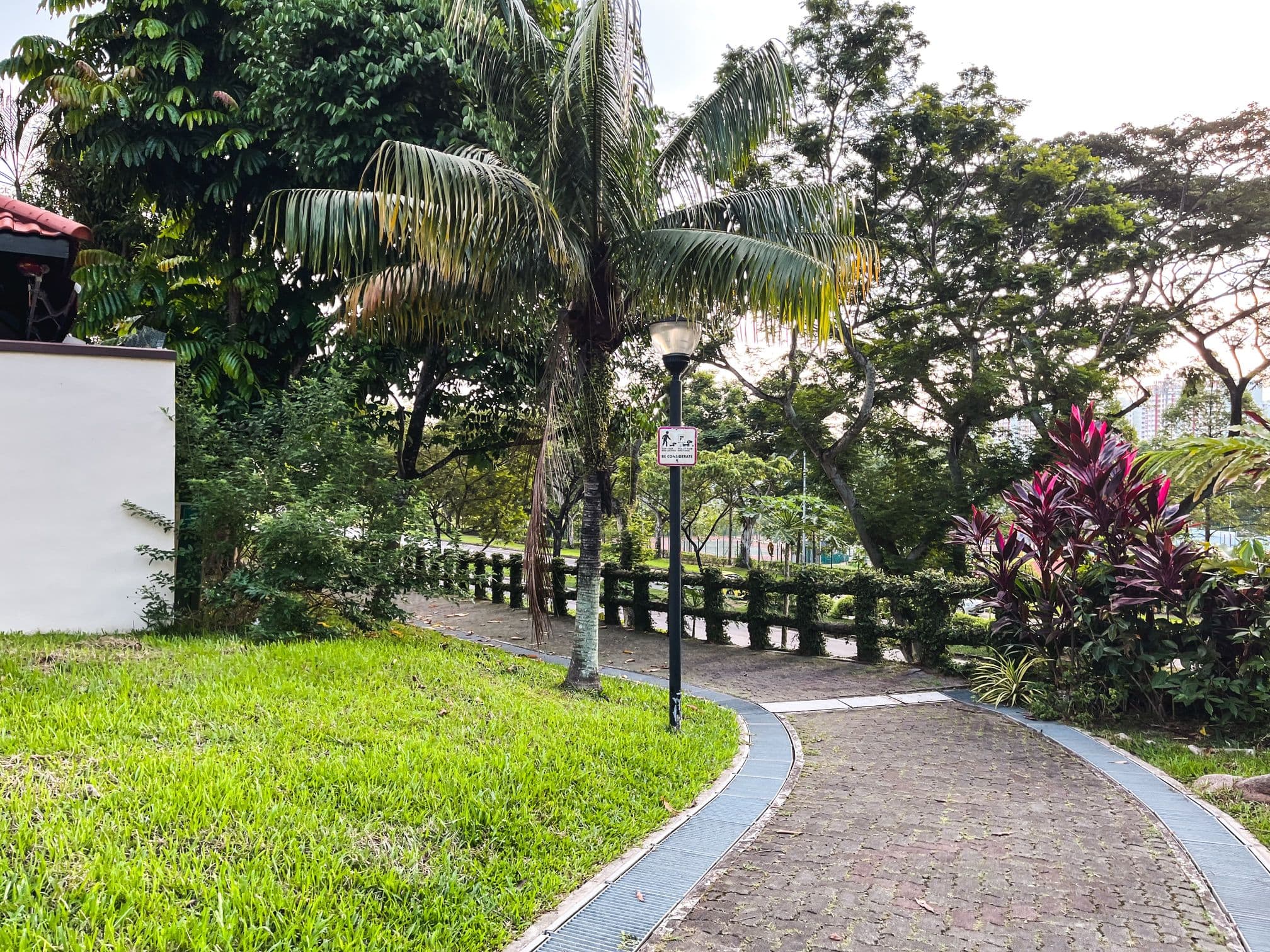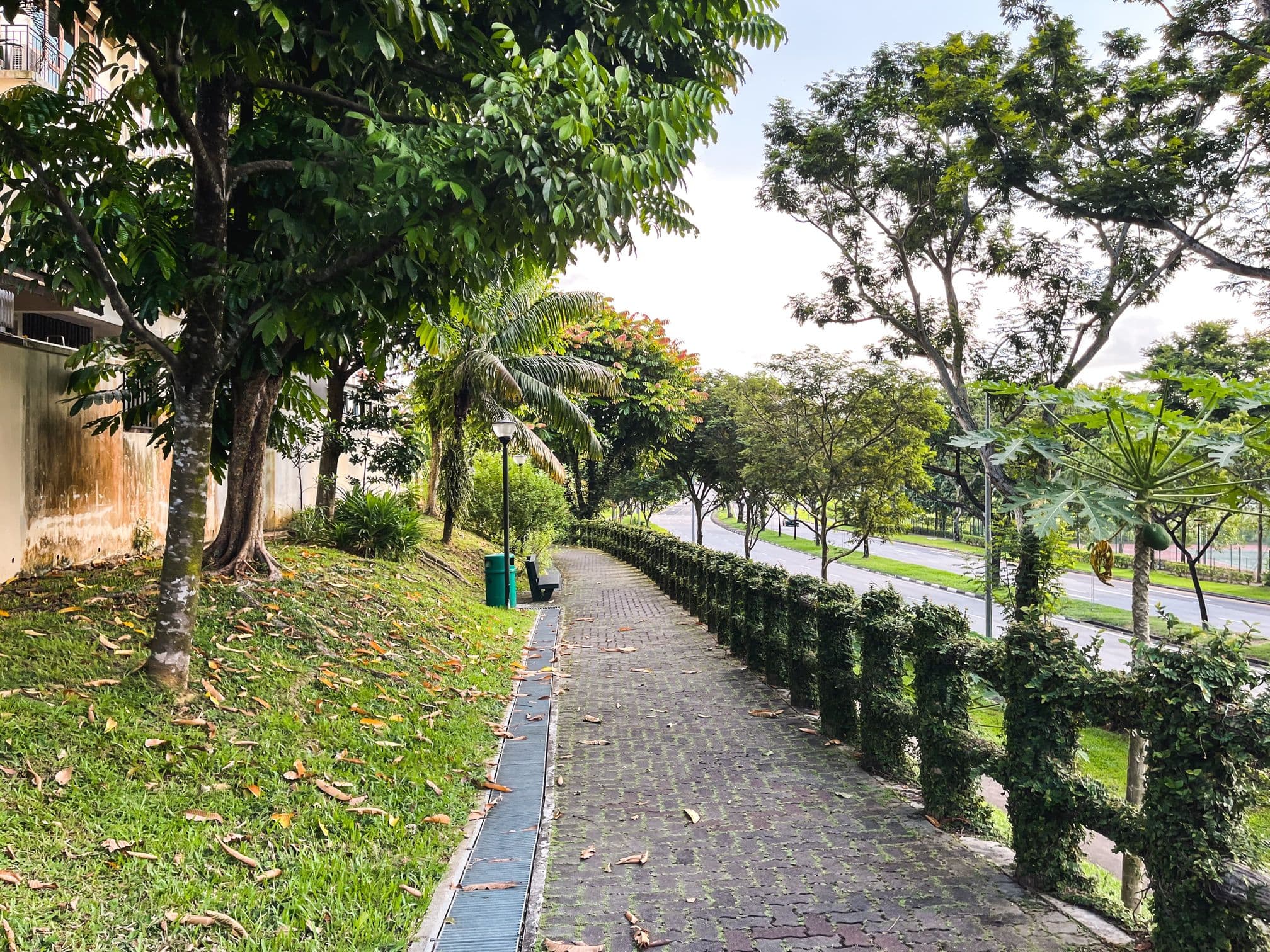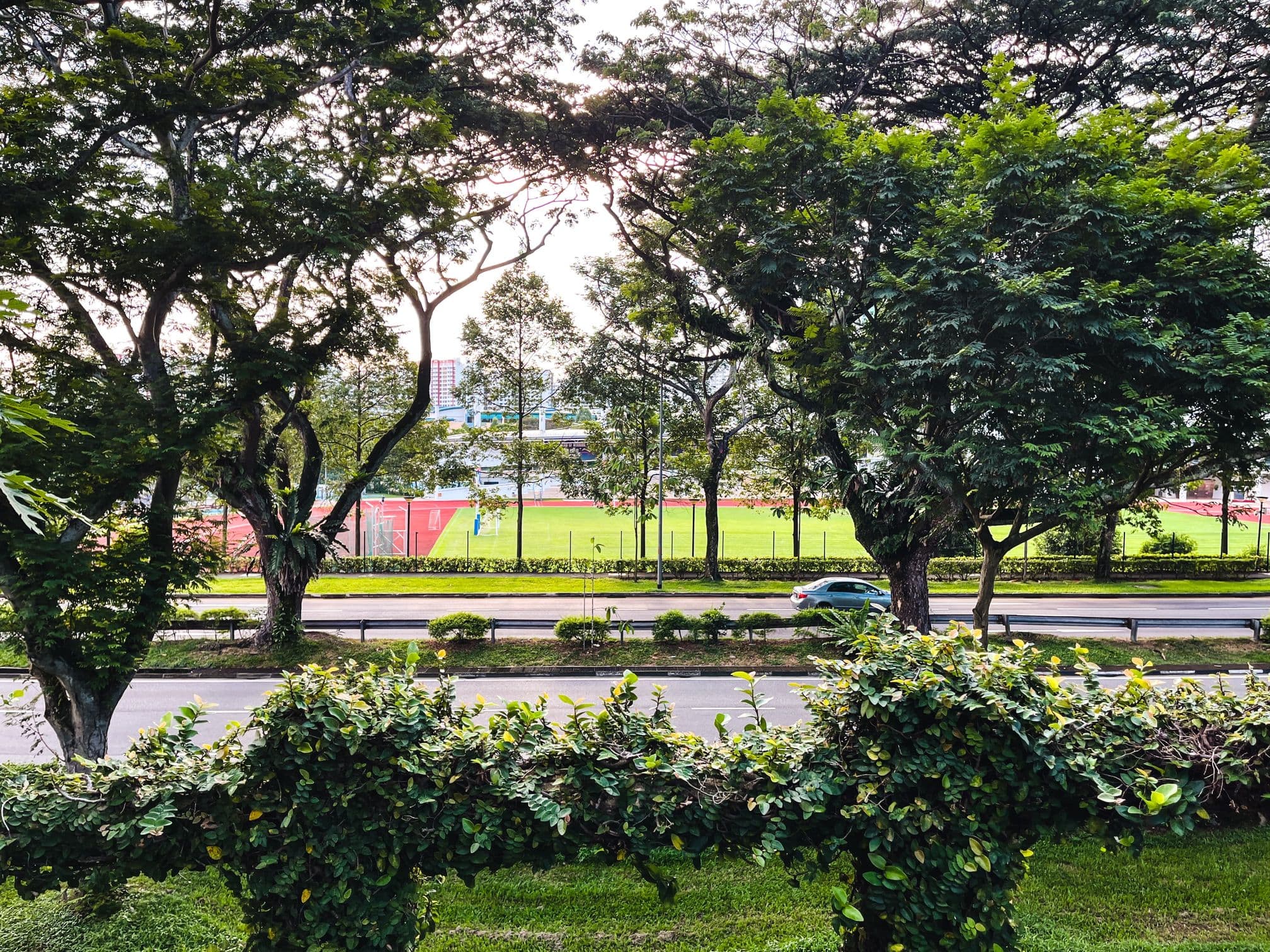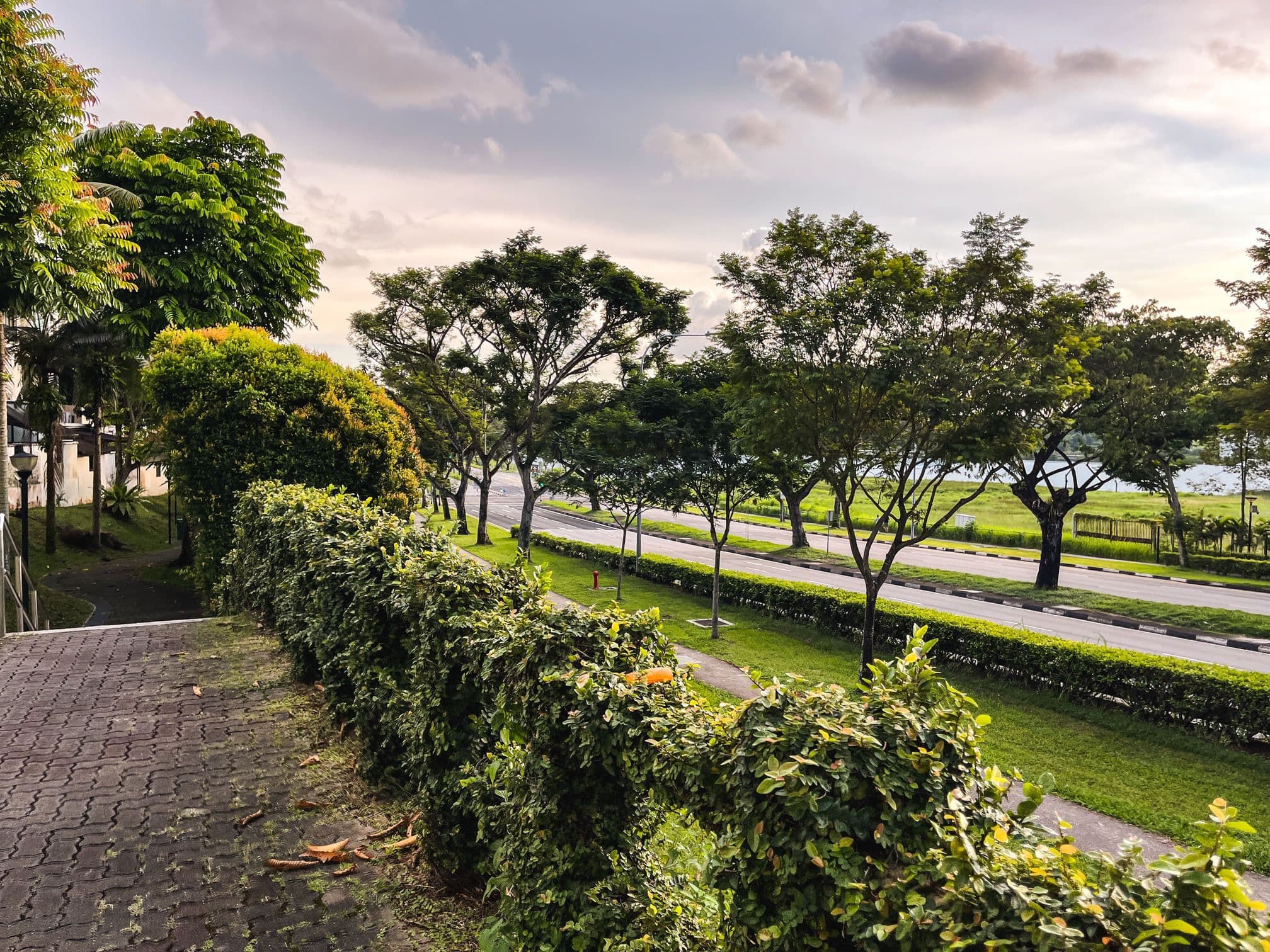 Now, if you've been following my series of landed estate tours in Singapore, you'll know that I am a sucker for properties surrounded by greenery. The problem is that, in Singapore, most open or forested spaces don't last for long, so a landed estate that has protected views on 2 sides sounds like a dream come true. Many of the houses have roof terraces and the ones overlooking the green areas have enviable views, as shown in this video (shown at around the 3-minute mark.)
There is only one glitch in the ointment: Pavilion Park is FAR if you don't work and play in the West (not quite as bad as Sembawang which I reviewed a while back but I definitely had the feeling that I was travelling into the suburbs.) For example, when travelling back to town from Pavilion Park, you need to drive for a minimum of 7-15 minutes before you get to the expressway, depending on whether you want the PIE or BKE (according to Google maps and my experience, but maybe residents of the area know of shortcuts?)
The closest MRT would be Bukit Gombak MRT (20 minutes walk) or Teck Whye LRT (13 minutes walk) and it's about a 7-minute drive to Junction 10 Mall. I'm definitely not the only one who feels that the area is a little "ulu" as Pavilion Park has a rating of 2.7 and 3.7 for amenities and connectivity on Edgeprop!
Moreover, the area feels somewhat lacking in amenities though the situation may change once Tengah, the neighbouring district, becomes more developed. (Tengah, previously a military training area, is a new HDB town that is expected to be the size of Bishan, with the BTO housing there progressively launched from 2018. Pitched as Singapore's first car-free HDB town centre that is connected to nature, the district is building more living and recreational options, with the first phase scheduled to complete this year.)
I was Googling for eateries to pick up food on the way back and I wasn't exactly inundated with choices! Currently, you get an NTUC, some shops, and a wet market at the neighbouring HomeTeamNS or Bukit Gombak Neighbourhood Centre. There's also a newly-opened Whisk and Paddle cafe at Bukit Gombak Park, which is next to the landed estate (the original is situated in Punggol.)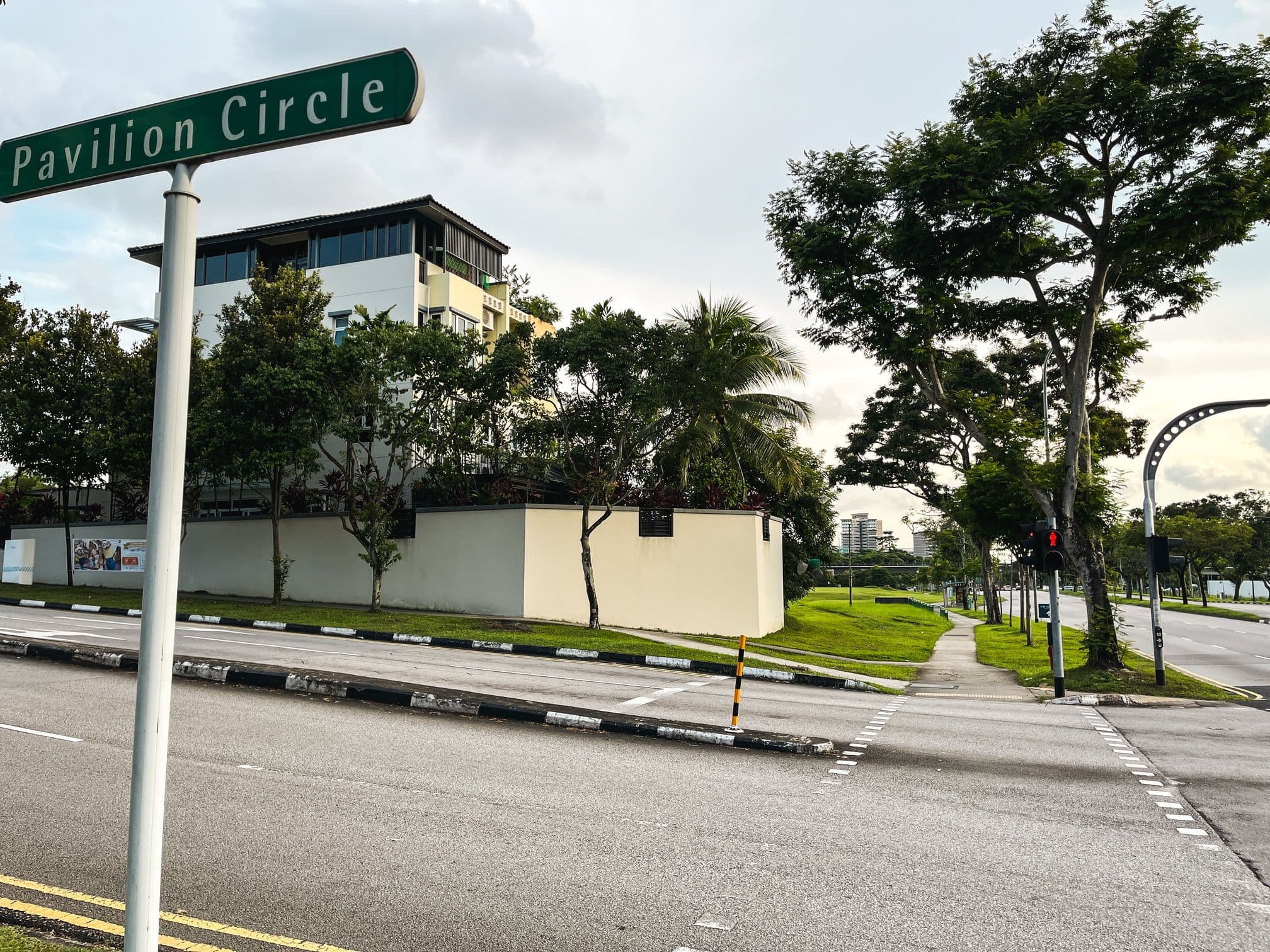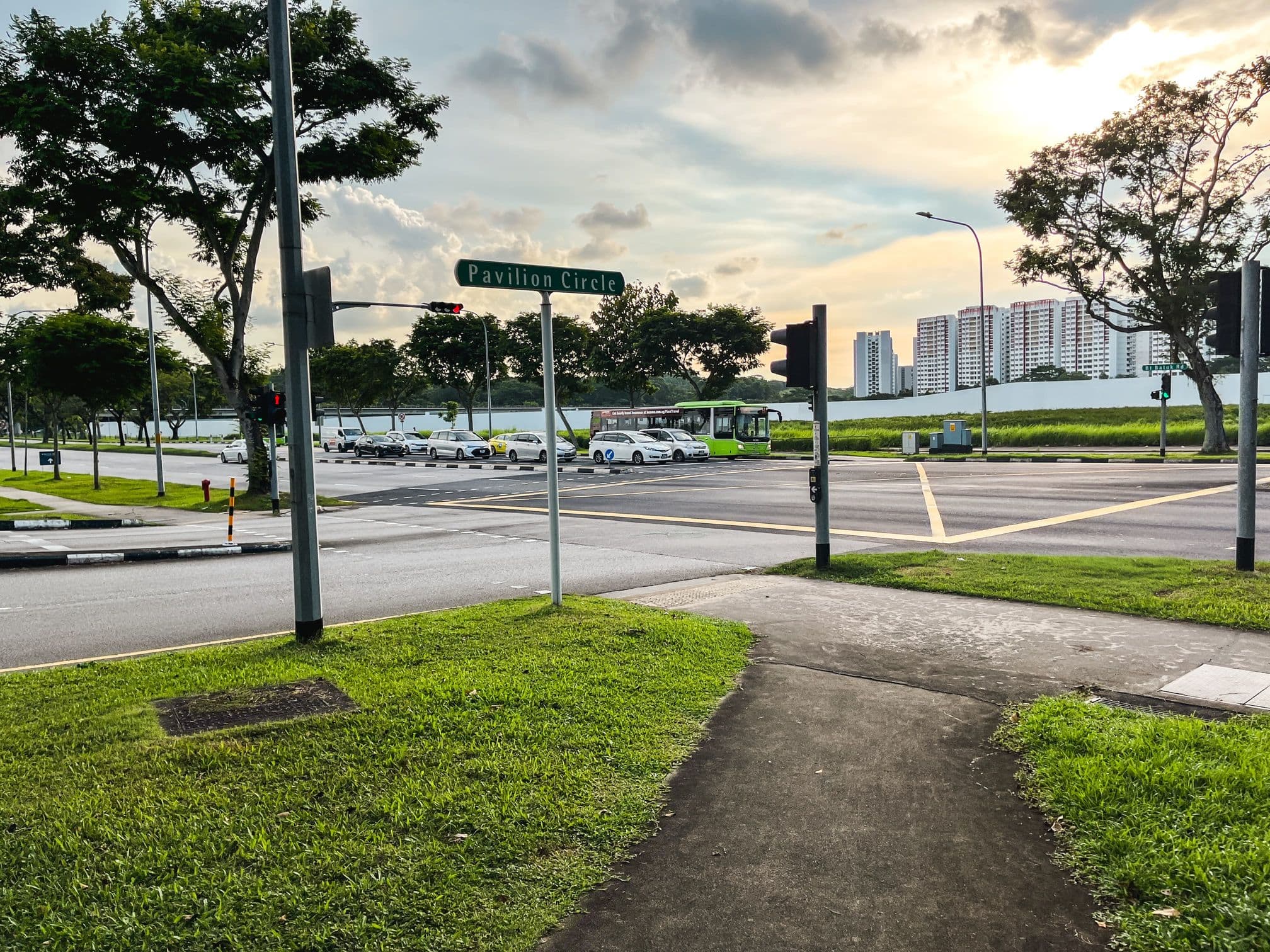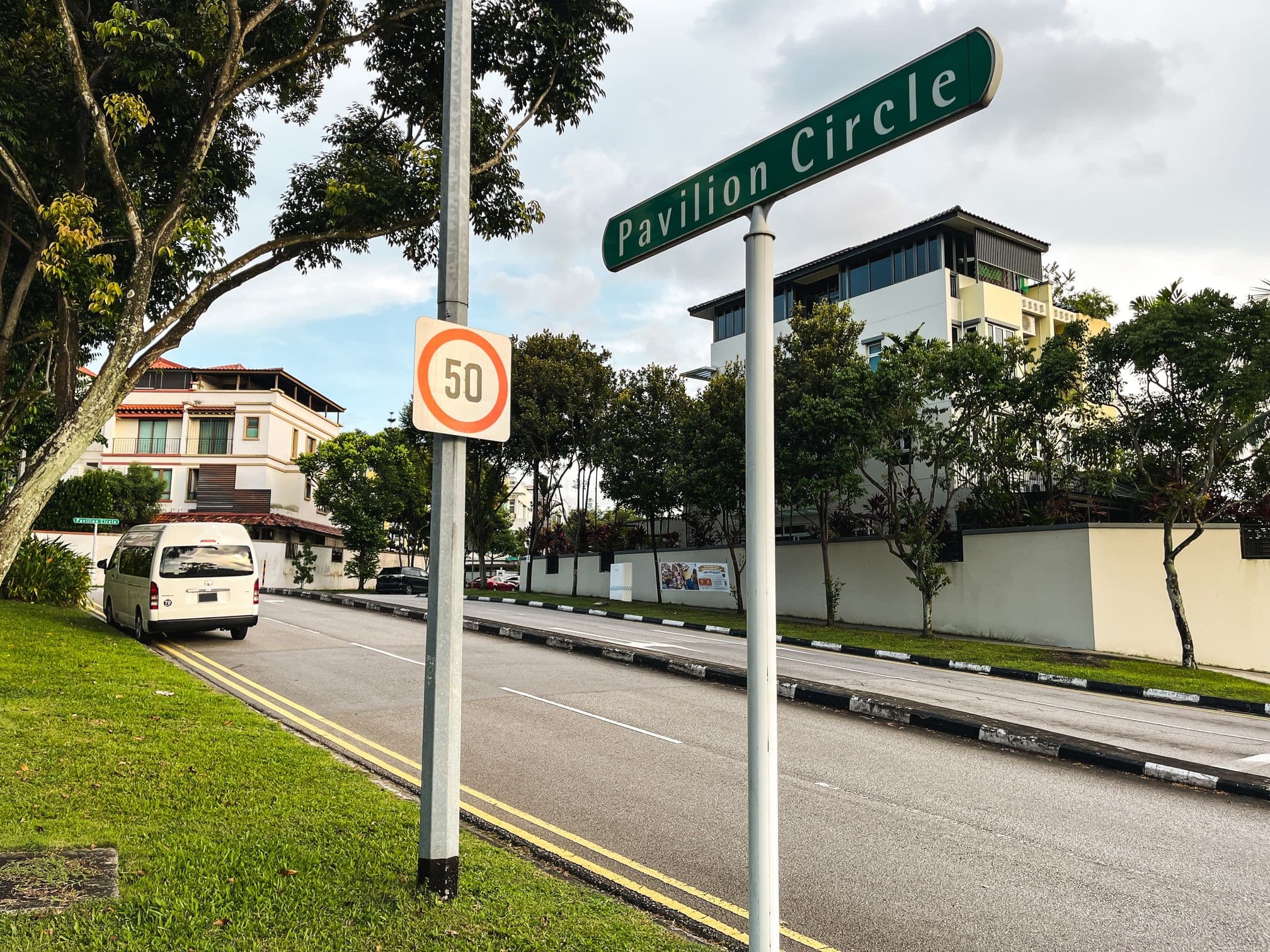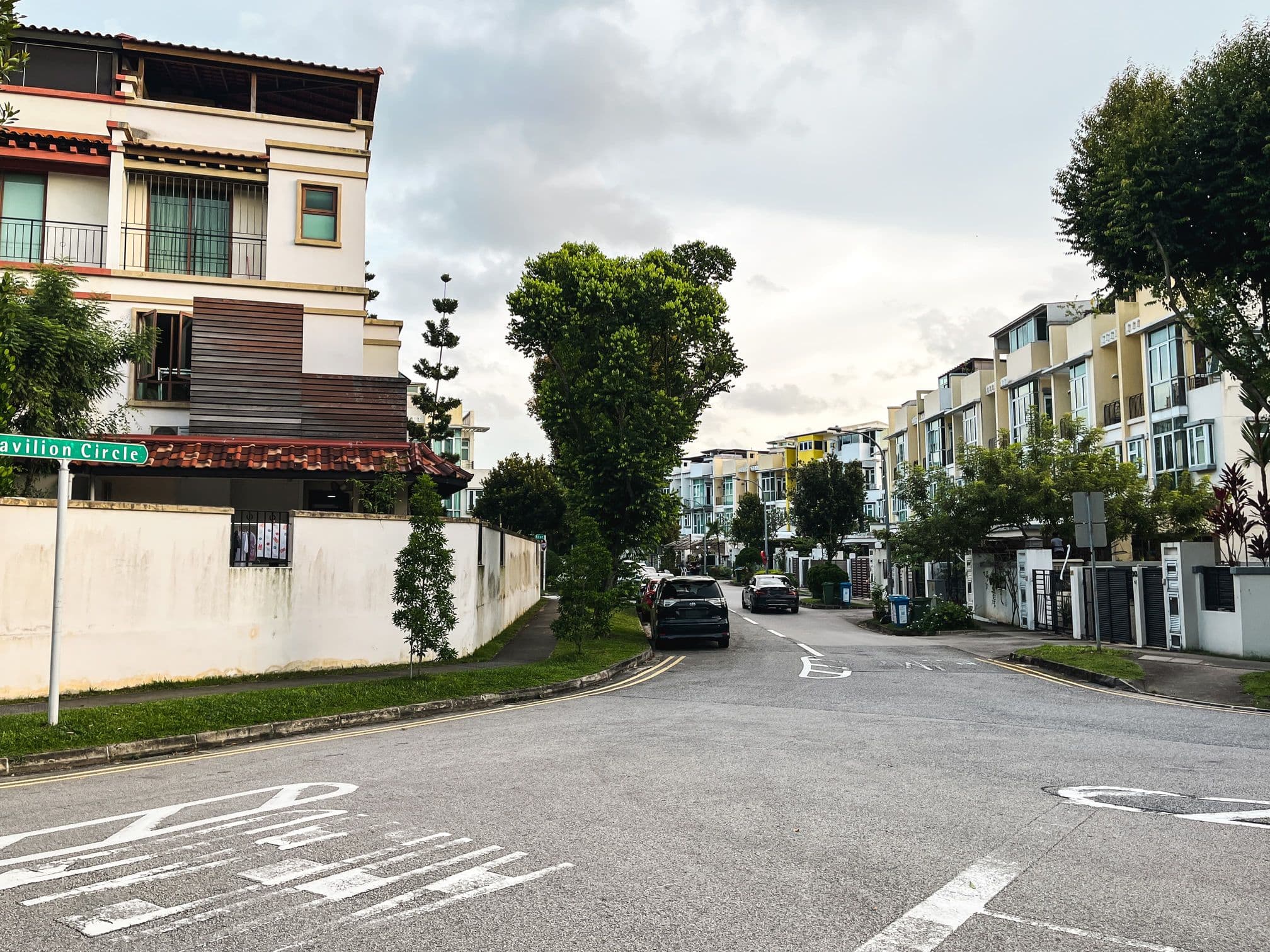 Driving into the estate, one thing to note is that there is only one entrance and exit for cars (off the main Bukit Batok Road), although there are several exit points for pedestrians. As there are 552 units in Pavilion Park, I don't think driving in or out at peak hours will be fun! (Note that some property websites list a different number of houses. E.g. 78 on Property Guru, but I believe that is phase-specific and not representative of the total number of houses in the estate, as I roughly counted the number of properties on the URA Master plan and it looks to be over 500.)
Read this next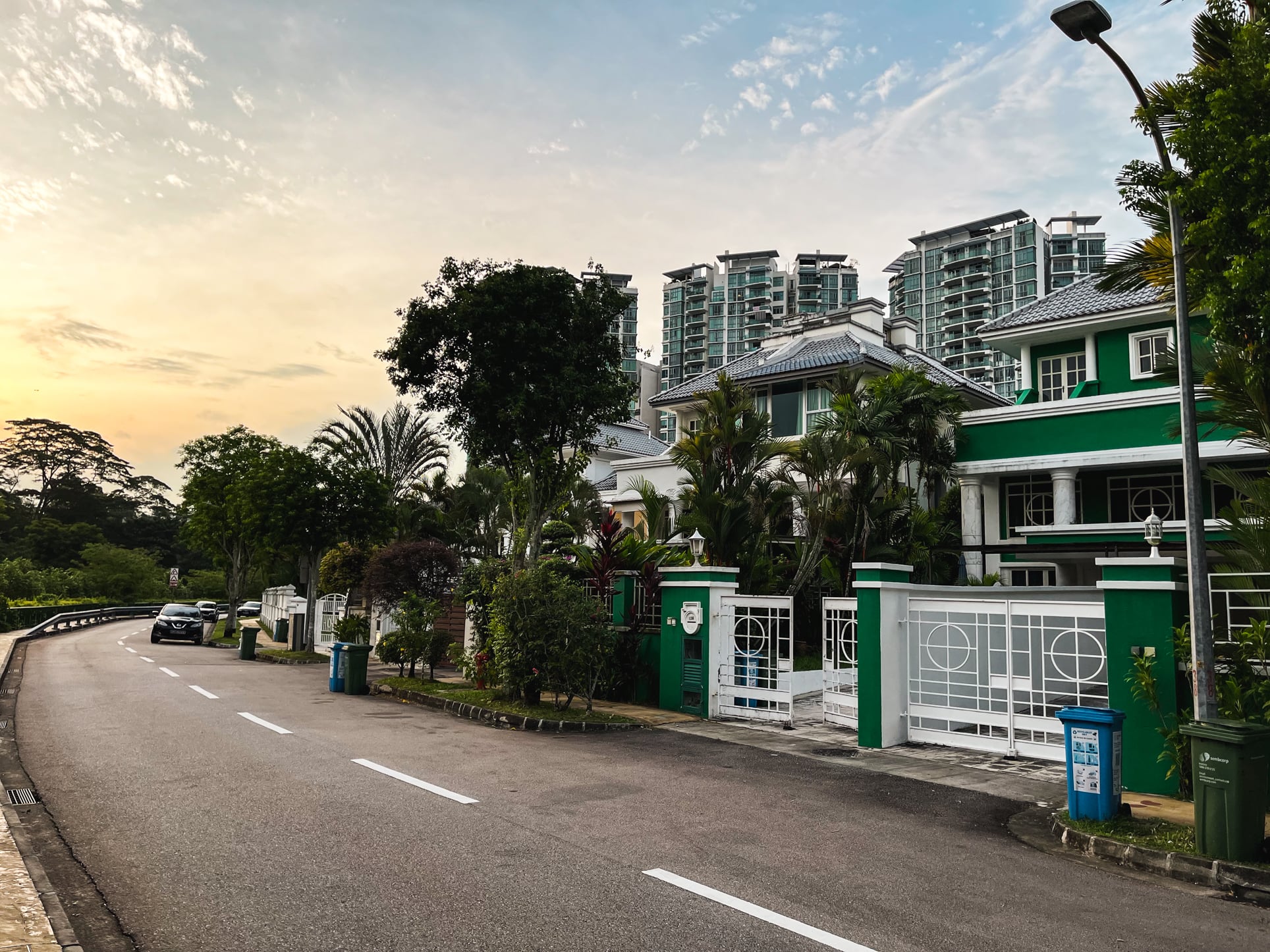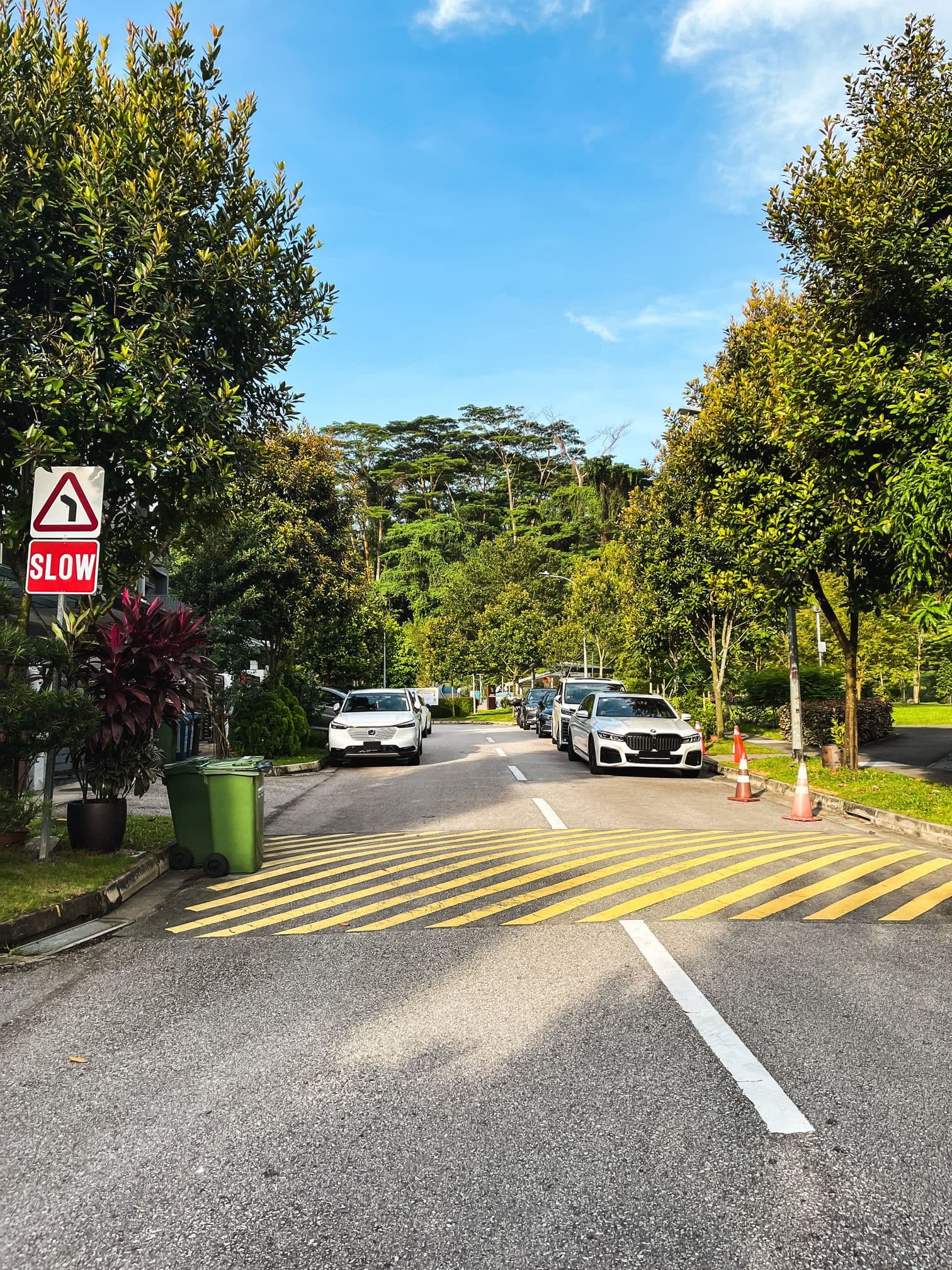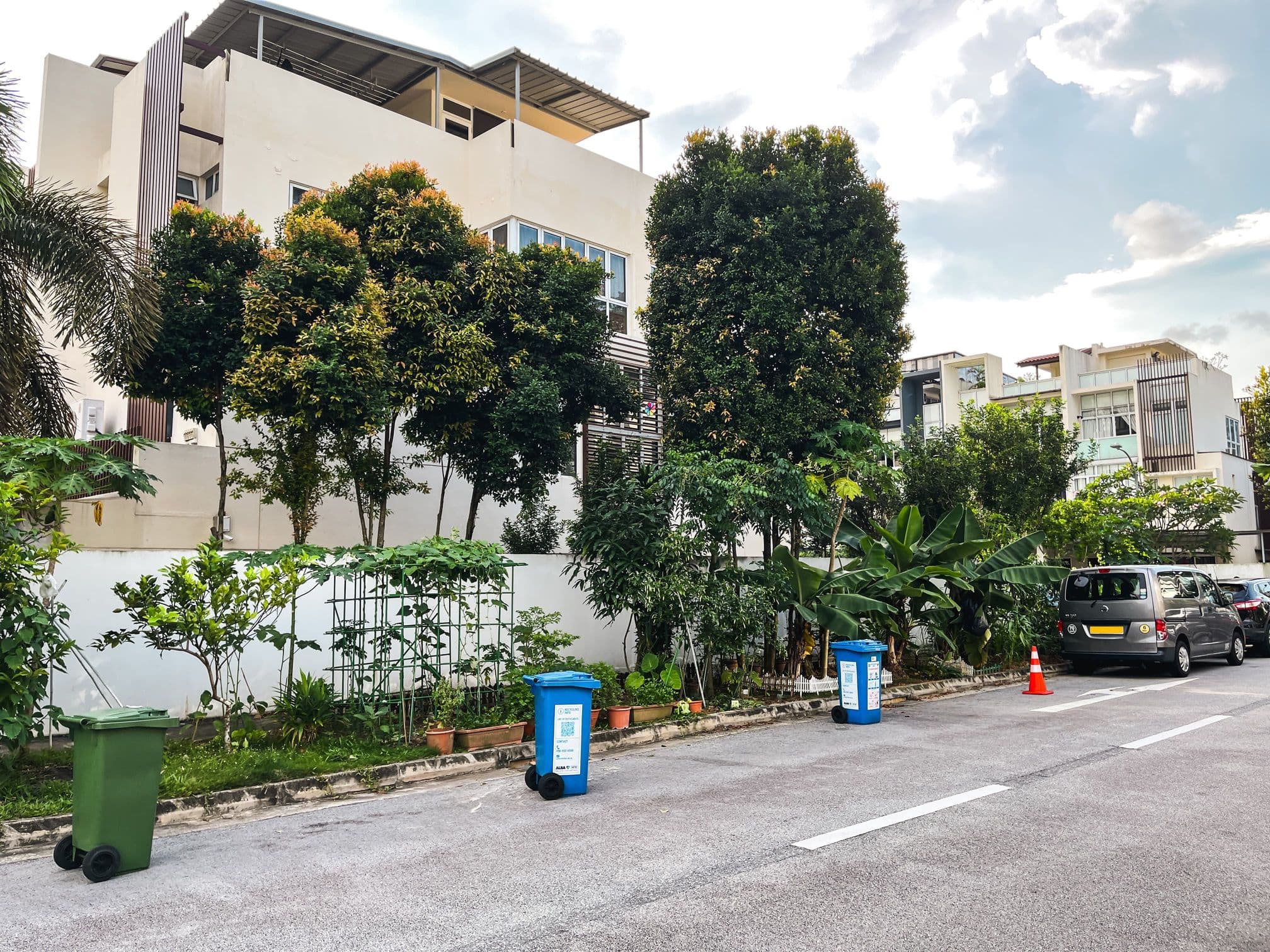 The roads are nice and broad and are wide enough that cars can park on both sides of the road (it's a dotted white line area) but, unfortunately, this means that it can be hard to pass through, as many residents have very large cars. I encountered a Bentley (or maybe it was a Rolls) and a couple of Mercedes and Porsches on my first visit. Despite the fact that many houses can park 2 cars, the roads are lined with parked vehicles, and it's not easy to find parking even on a regular day (let alone a holiday), something that is highlighted by the fact that many houses have used their garbage bins to "chope" their spots.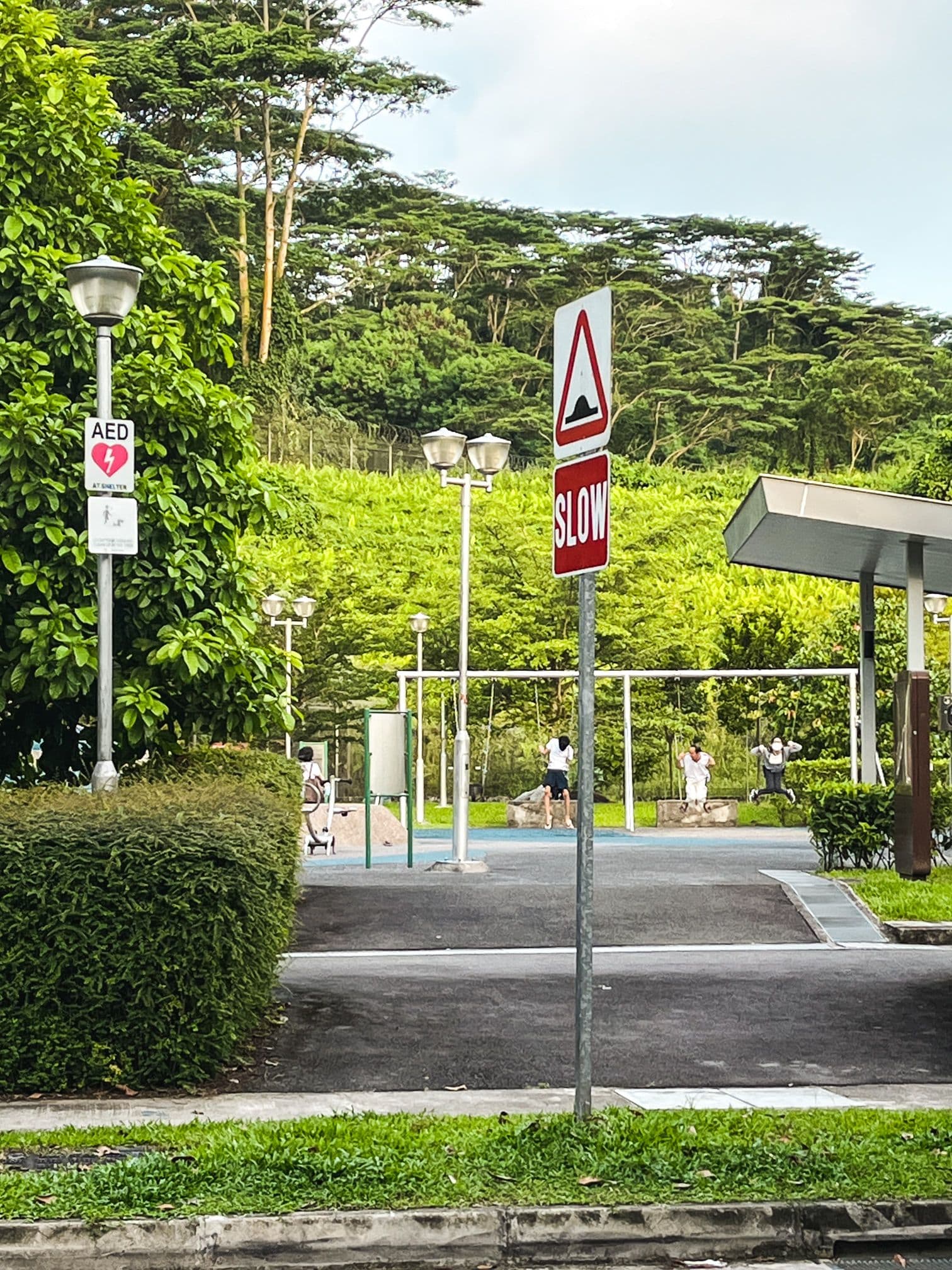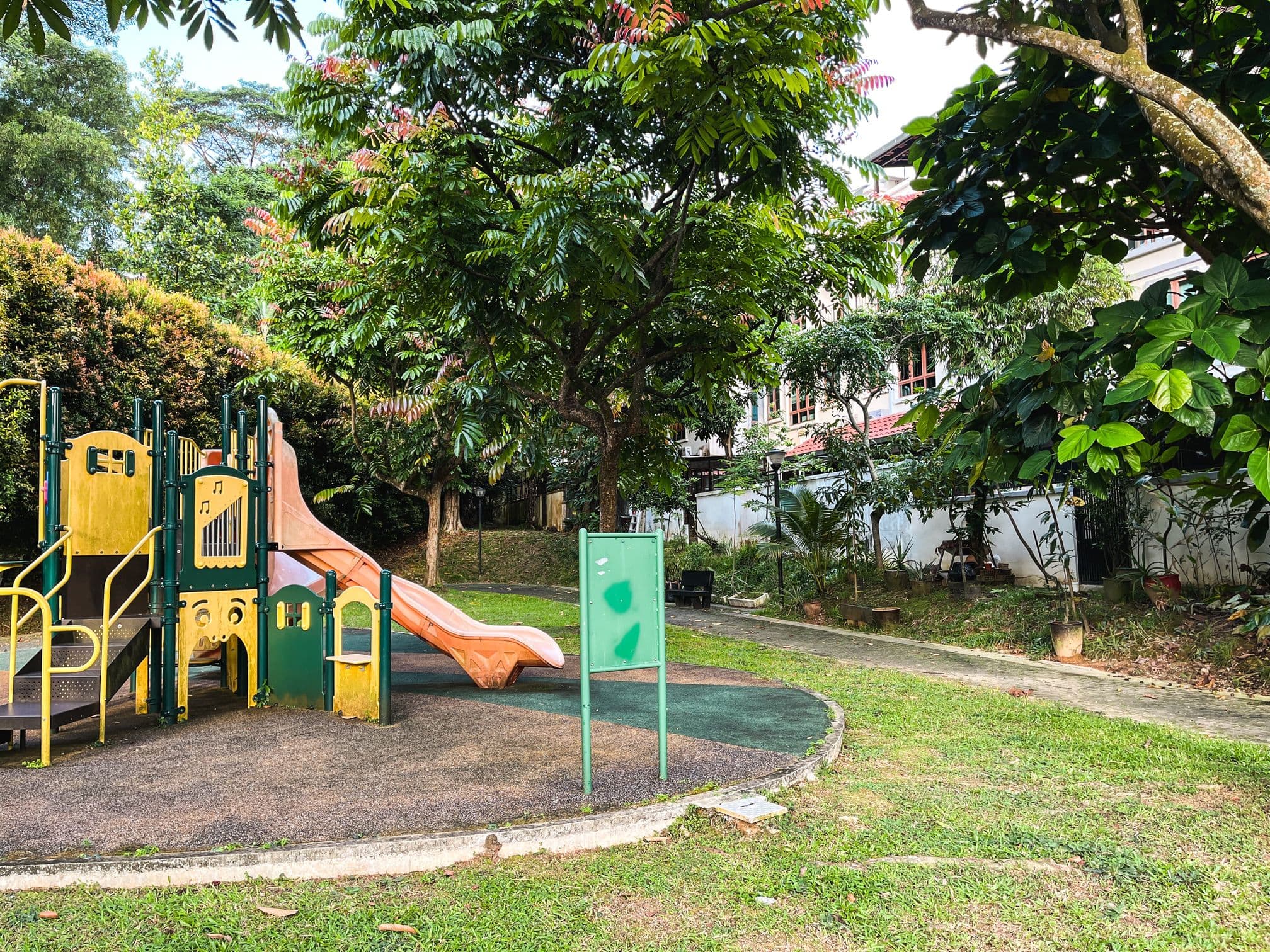 The estate is great for young families as it is right next to a park connector, a community garden, and has 2 playgrounds. Indeed, it appears to have many young families, as the playground here is the most heavily utilised I've ever seen, for either a landed estate or condominium! Unfortunately, there is only one Primary School within the 1 km mark (St Anthony's Primary – at 0.953km away, the street your house is on may affect whether you get the preferential 1 km treatment so do check before purchasing.)
Another thing I like about the estate is that it is very well-maintained. Although residents appeared to be gardening fans (from the many plants that saw dotted around the area), all the pots and containers were well-kept and didn't have the overgrown feel that some of the other landed estates I toured had.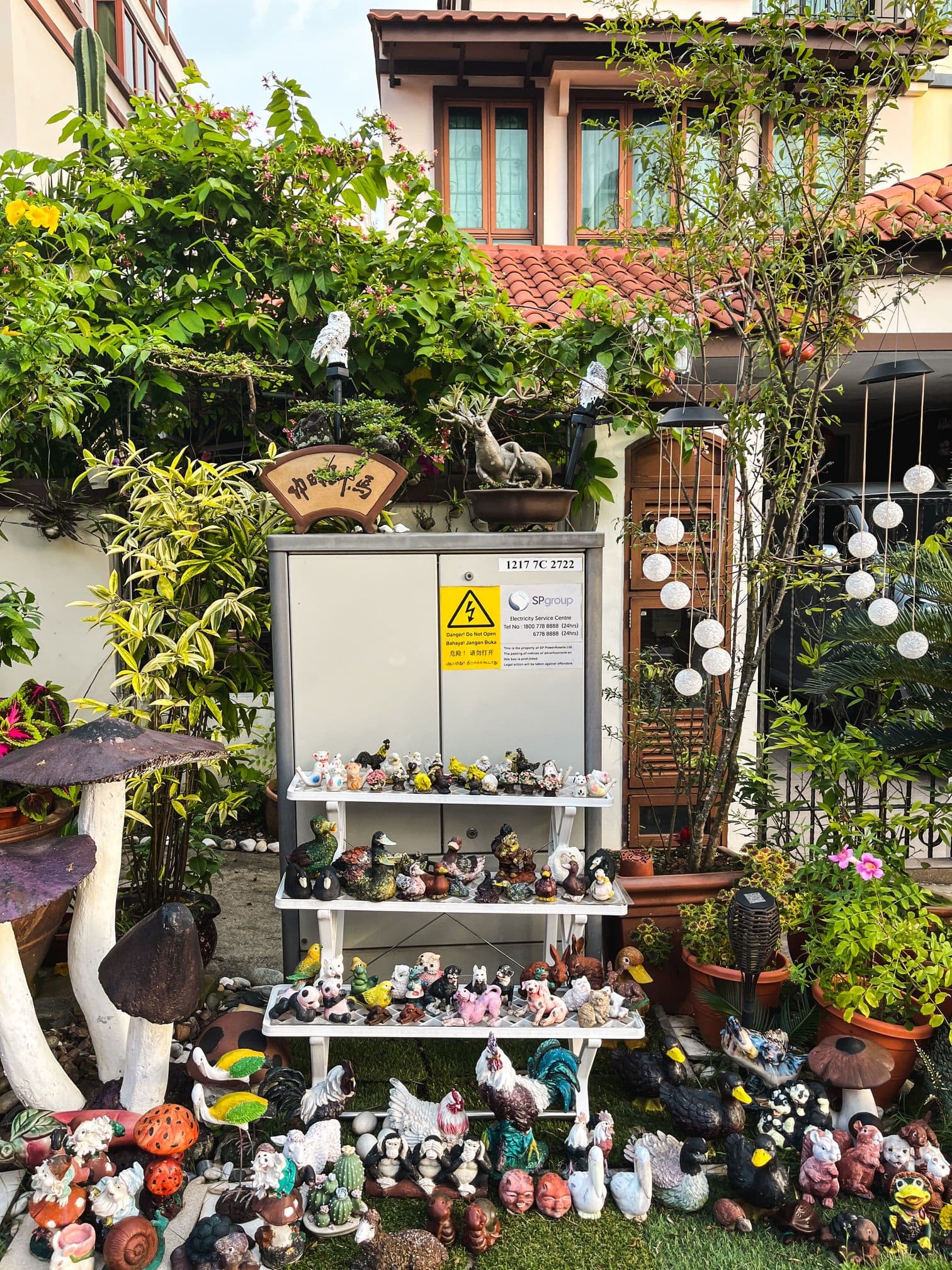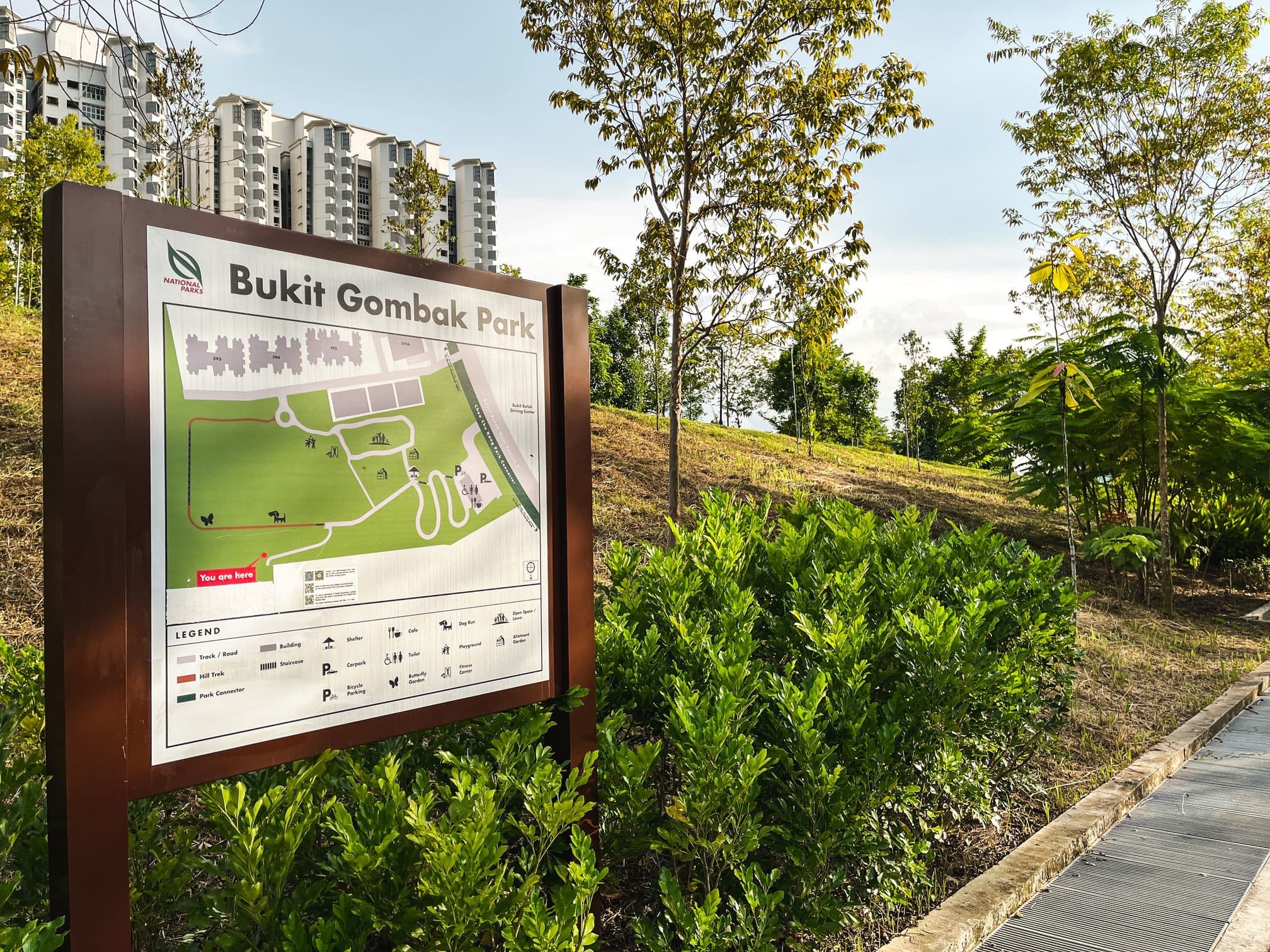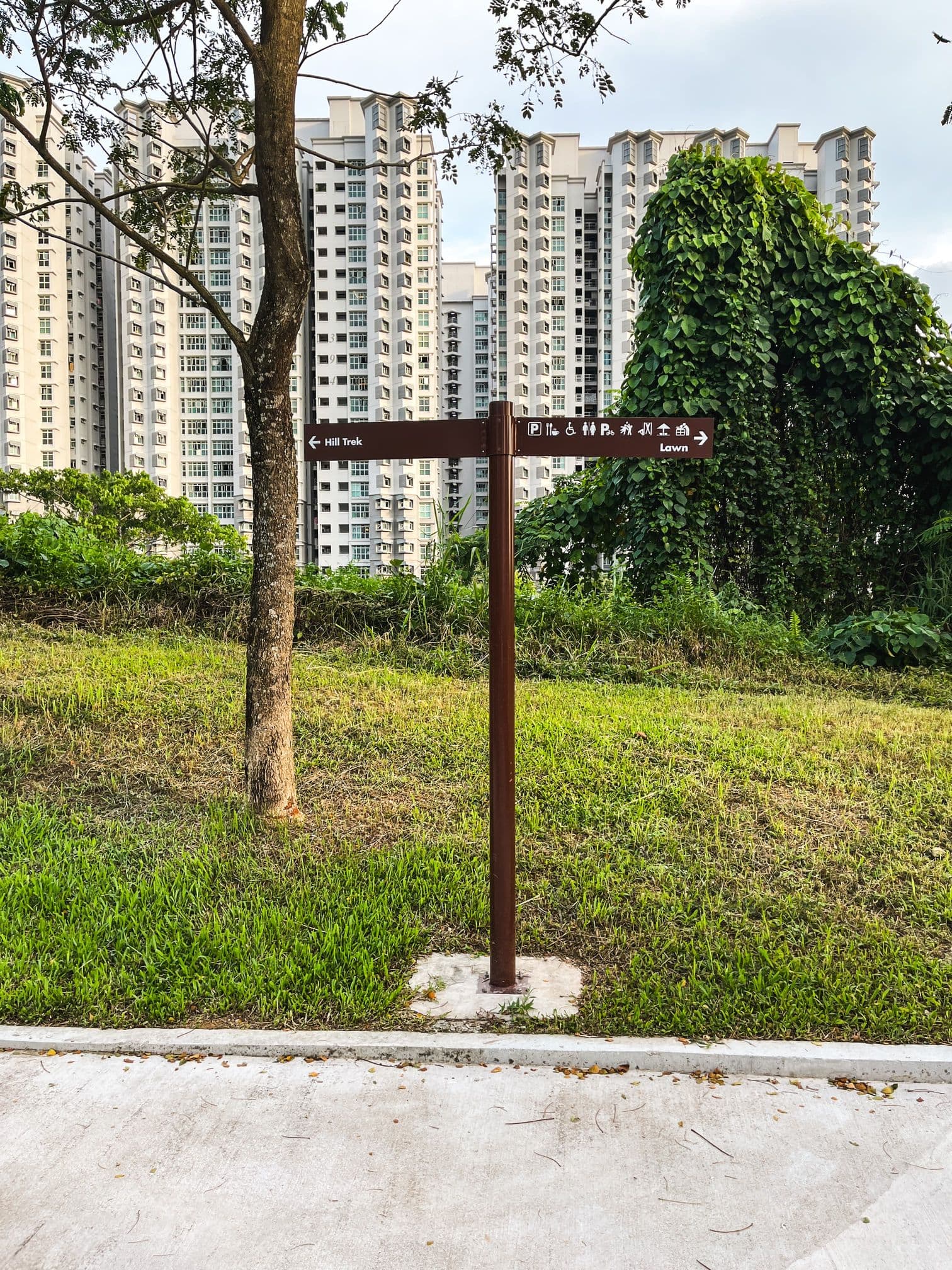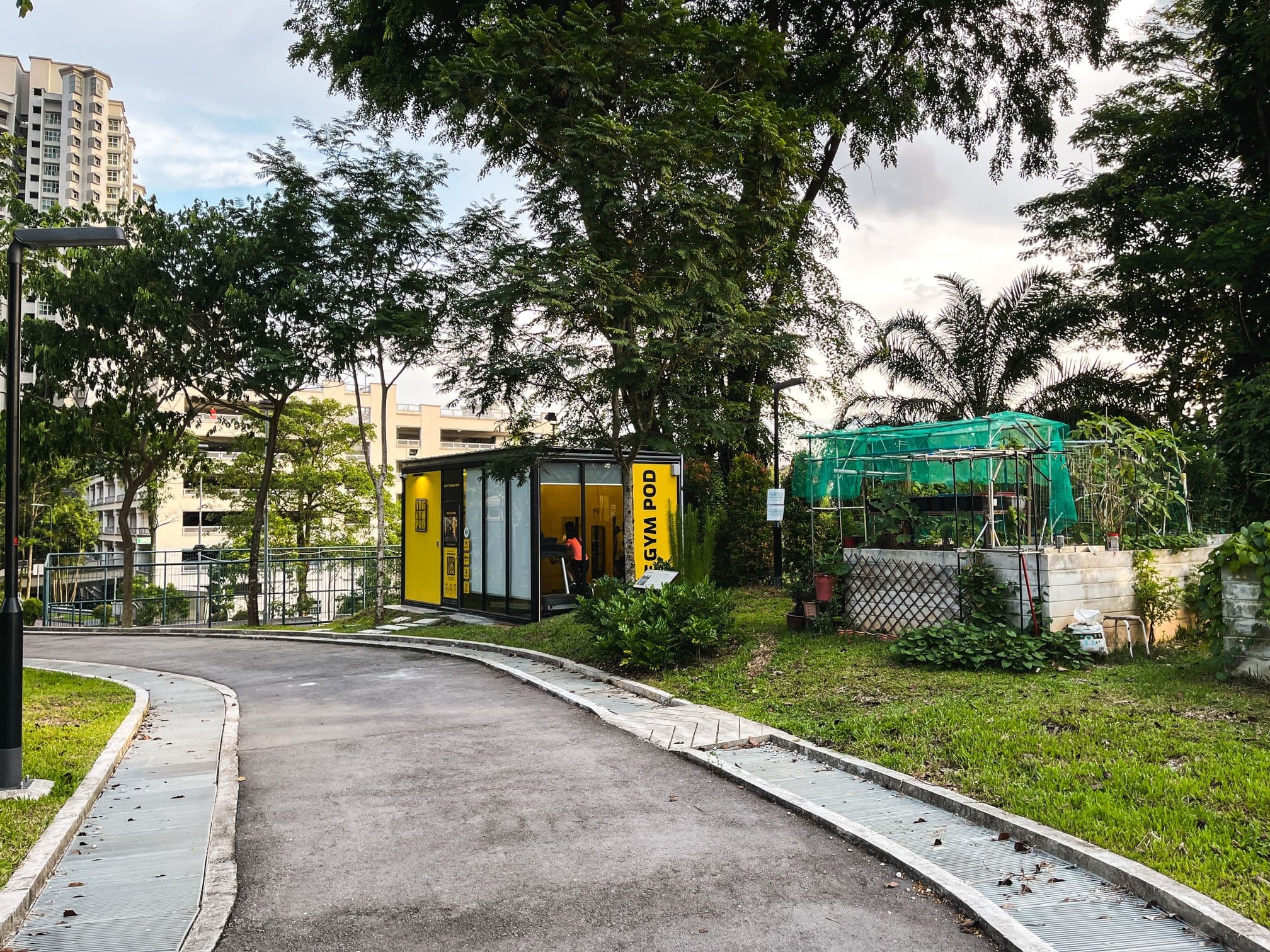 So now that we've finished our tour of Pavilion Park, what do you think? Let us know in the comments!