Property Stories
Touring Kew Estate: Cheap Landed Living From $2 Million In 2023 In A Sprawling Estate (Yes, It's Leasehold)
TJ
July 30, 2023

11

min read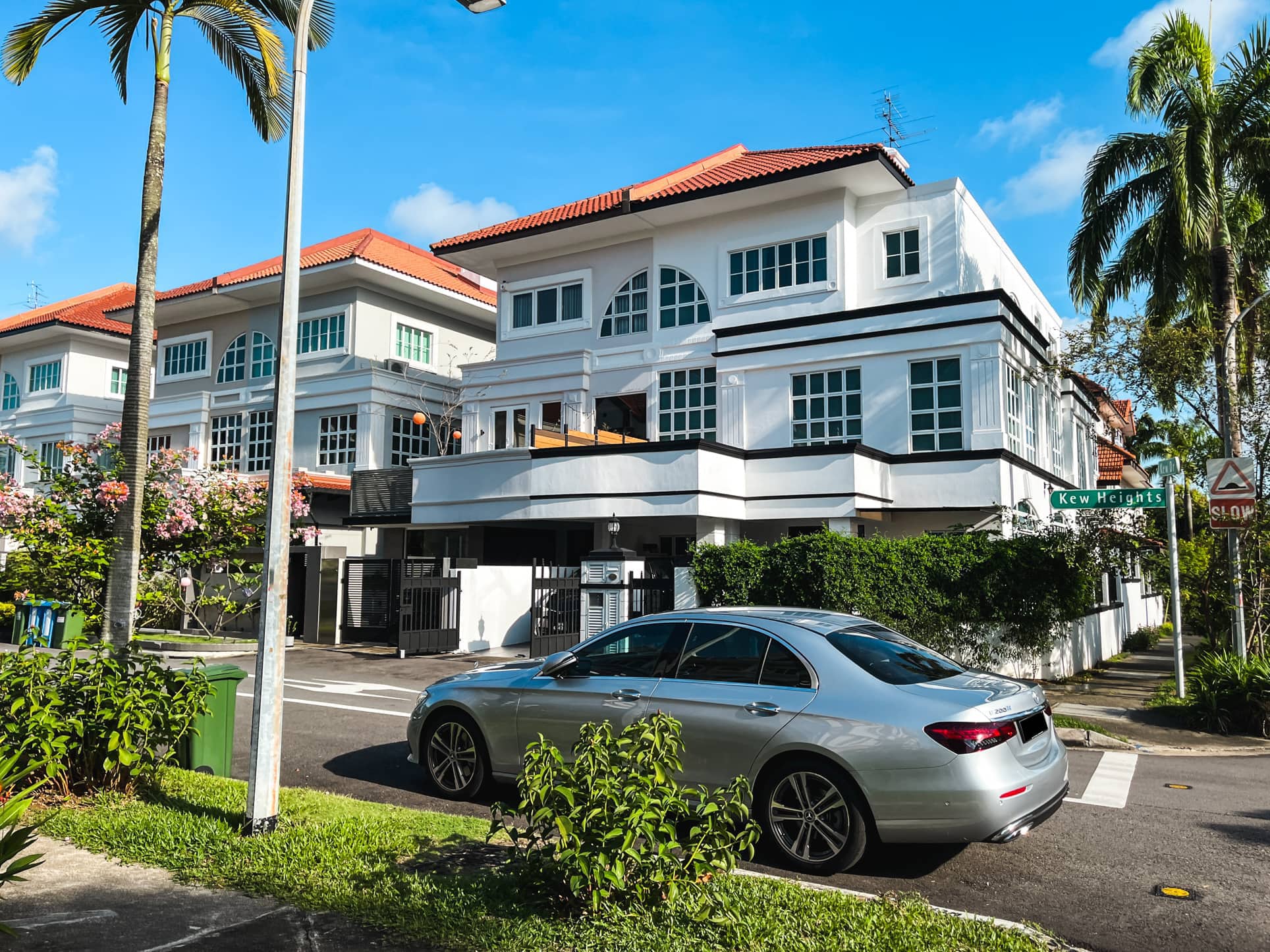 11
min read
Today's tour brings us almost to the edge of Singapore: We're visiting Kew landed estate, which is all the way over at Bedok. I must admit, it felt pretty far removed from urban life when I was driving over.
However, it has everything it needs within easy reach. It is North of Upper East Coast Road and East Coast Park and South of Tanah Merah MRT & Simpang Bedok. To the West is Bedok South HDB estate (i.e. shops such as Sheng Shiong), Temasek Primary School (within 1 km of some of the houses) and Siglap Community Centre.
Whilst to the East is Bedok Food Centre, which is famous for Ayam Penyet (and has a super old Chng Tng stall!) The best part of living in this part of the island is that it's much less built up, so there are not many high-rise buildings in the vicinity.
As such, your views are all of blue skies and green trees, instead of a concrete jungle. Having said that, there is quite a lot of construction in the area as they're building an Integrated Transport Hub (which will make it easier to commute to the rest of Singapore by public transport.)
Note 1: The $2 million sales were obviously for leasehold landed properties! And yes I know most of us will gripe at the price tag for a leasehold house. However, I must say that this is one of the best-kept leasehold enclaves that I've seen going at that price. It's much less cluttered, more spacious and much easier to drive through than the other leasehold estates that I've visited (at which you can get $2 million properties.)
Note 2: the Kew enclave is also pretty close to Eastwood estate, which I visited last year, so you can click over to see what shops there are over there.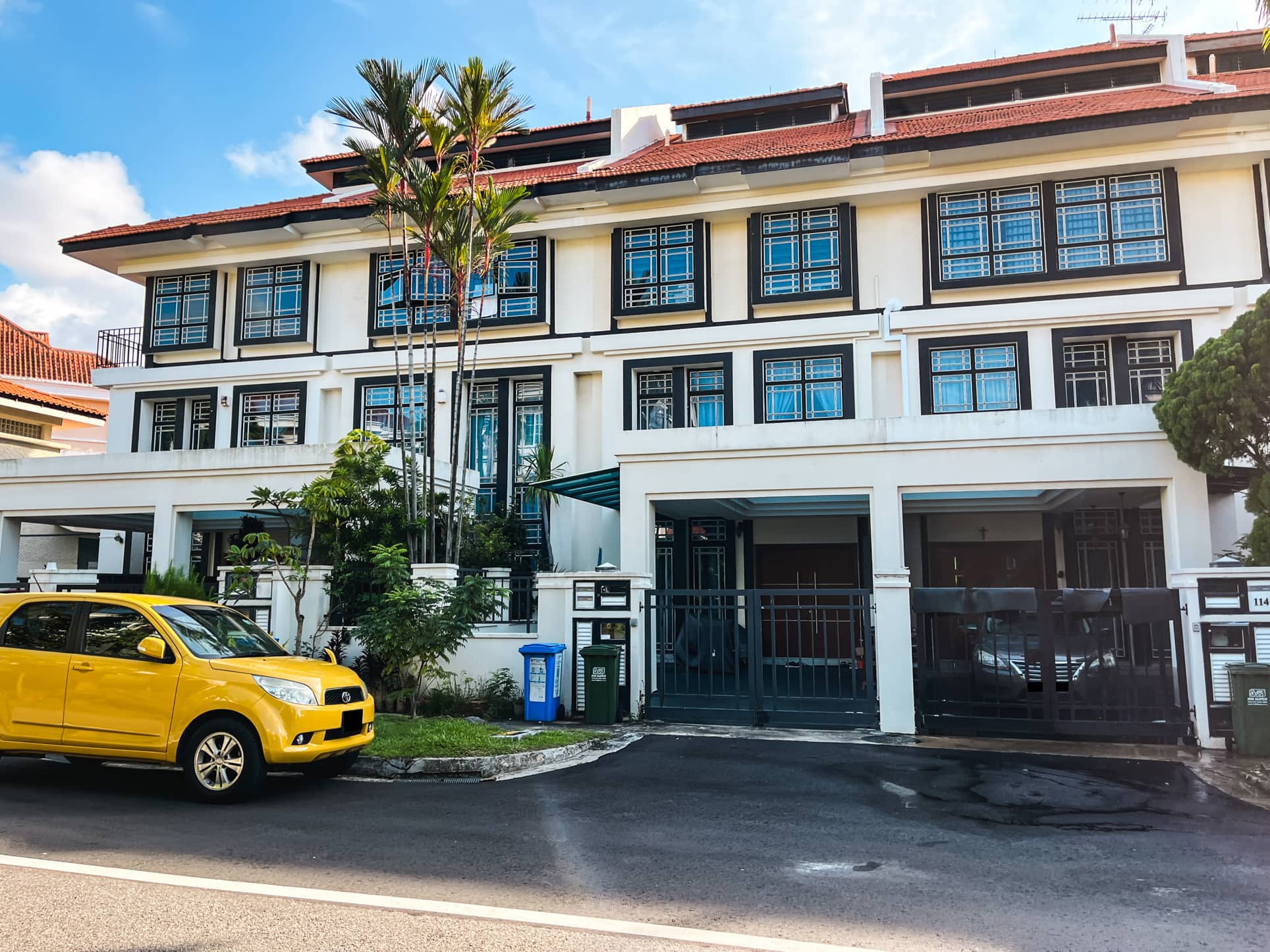 There are quite a few roads that we're covering today, so let's list them all out: Kew Drive, Kew Crescent, Kew Heights, Kew Walk, Kew Terrace, Kew Heights and Kew Avenue. Here's the location to help you orientate yourself.
For those interested in the area's potential, here's the Masterplan. As you can see, most of the area has been developed, though there is a very small reserve site to the West. Another thing to note is that Bedok Food Centre actually sits on a plot of land that has been zoned residential so you MAY lose the hawker centre in future. (Who knows?)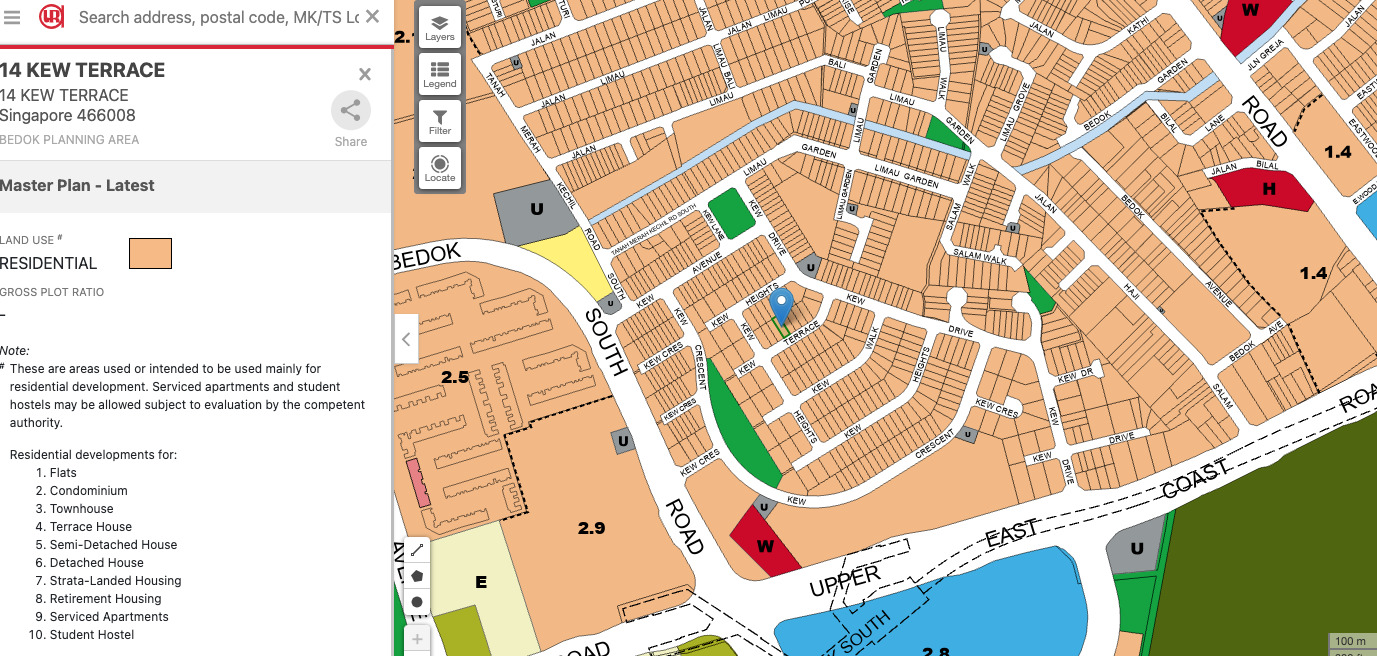 Now that we have that covered, let's get started with the tour! Now, I marketed this estate as being "sprawling", so let's start with some proof of that!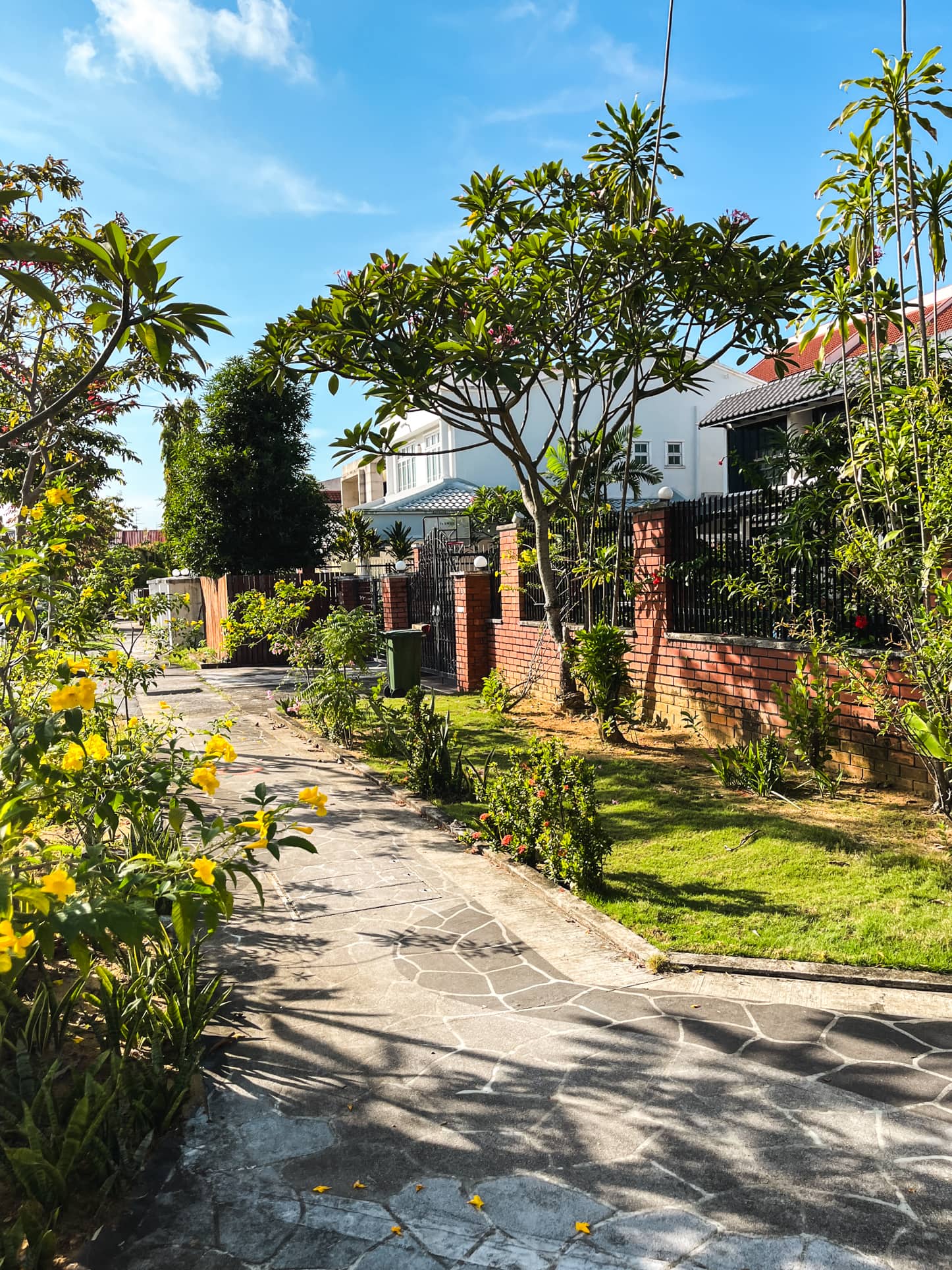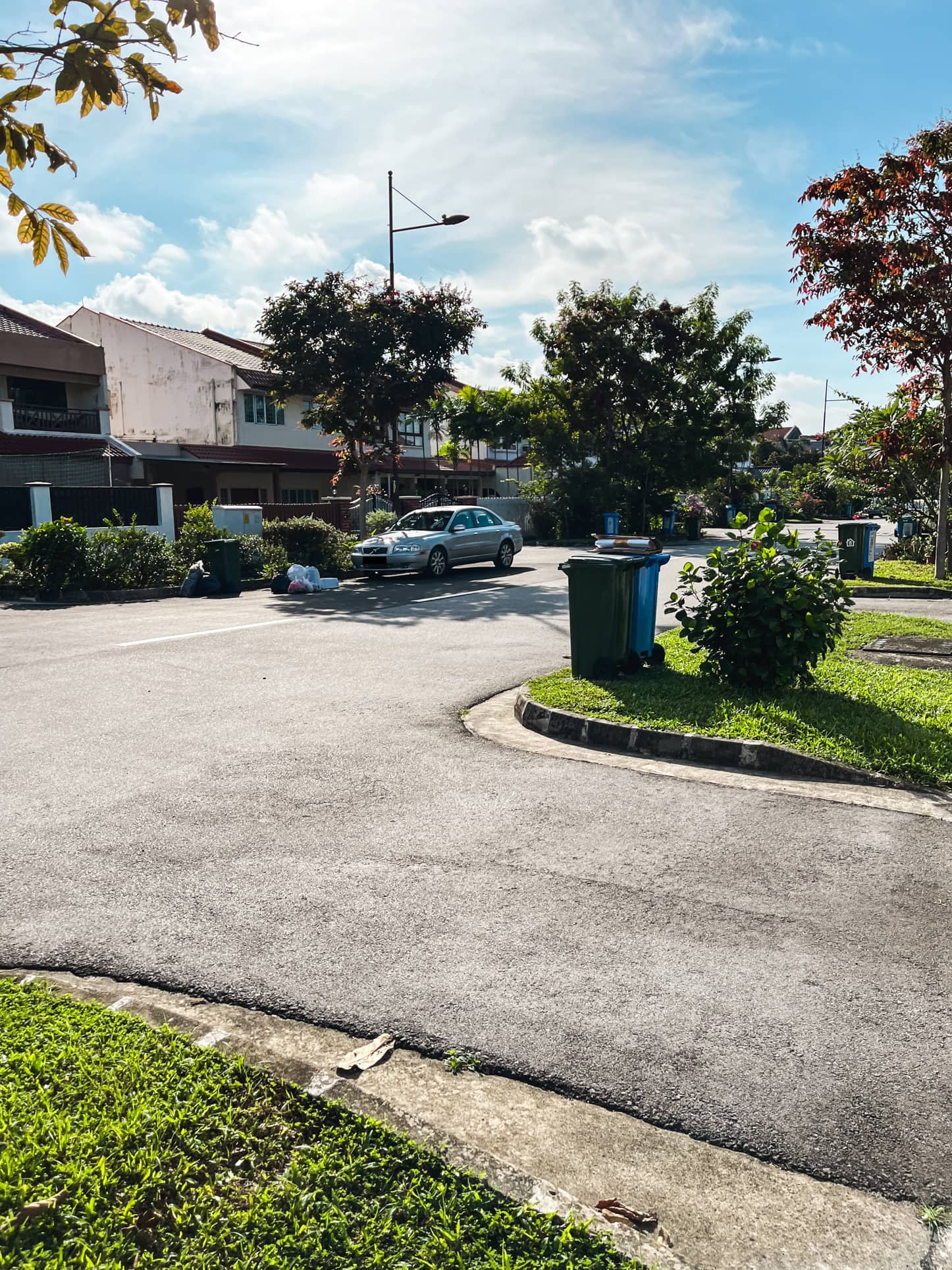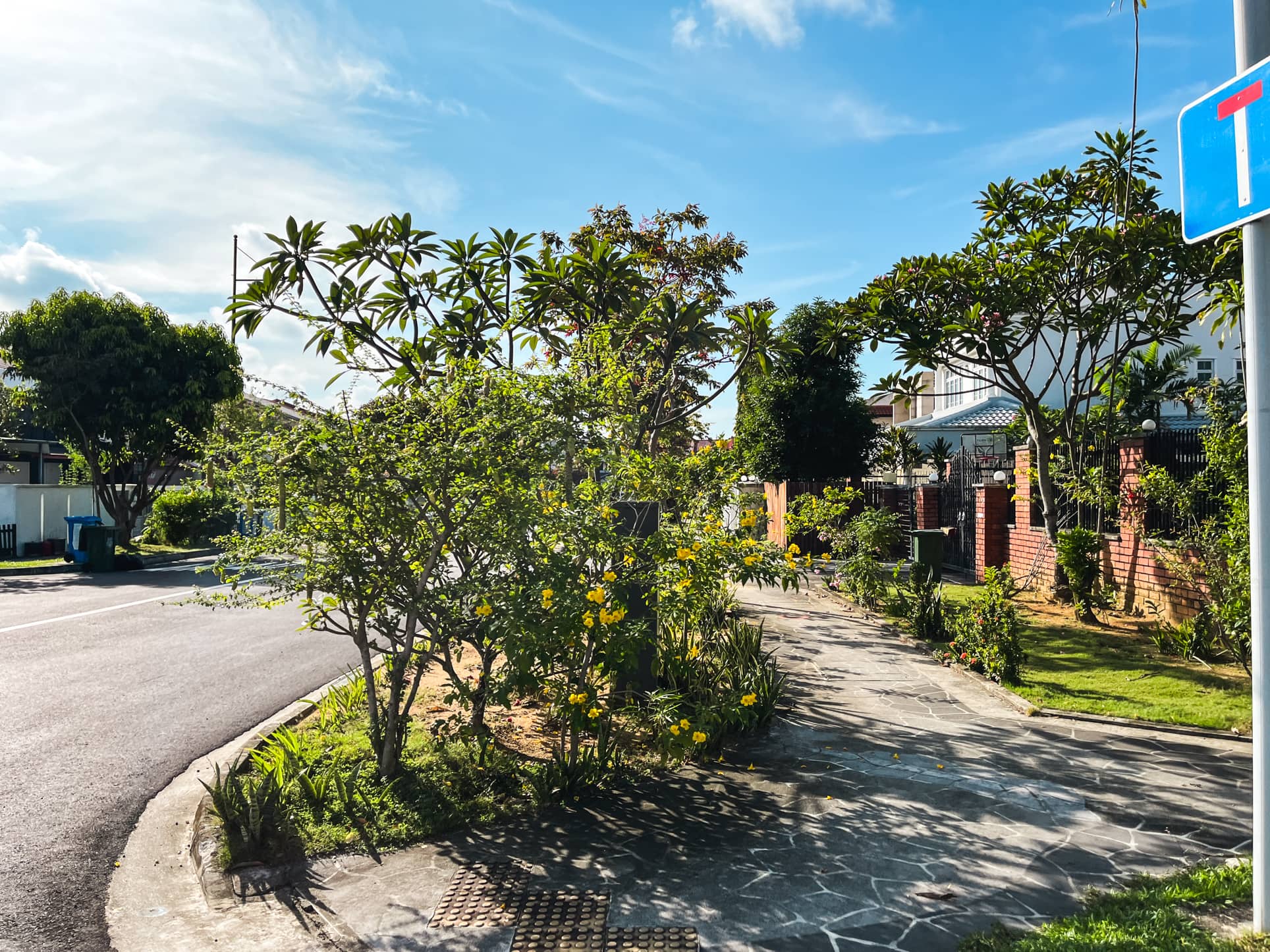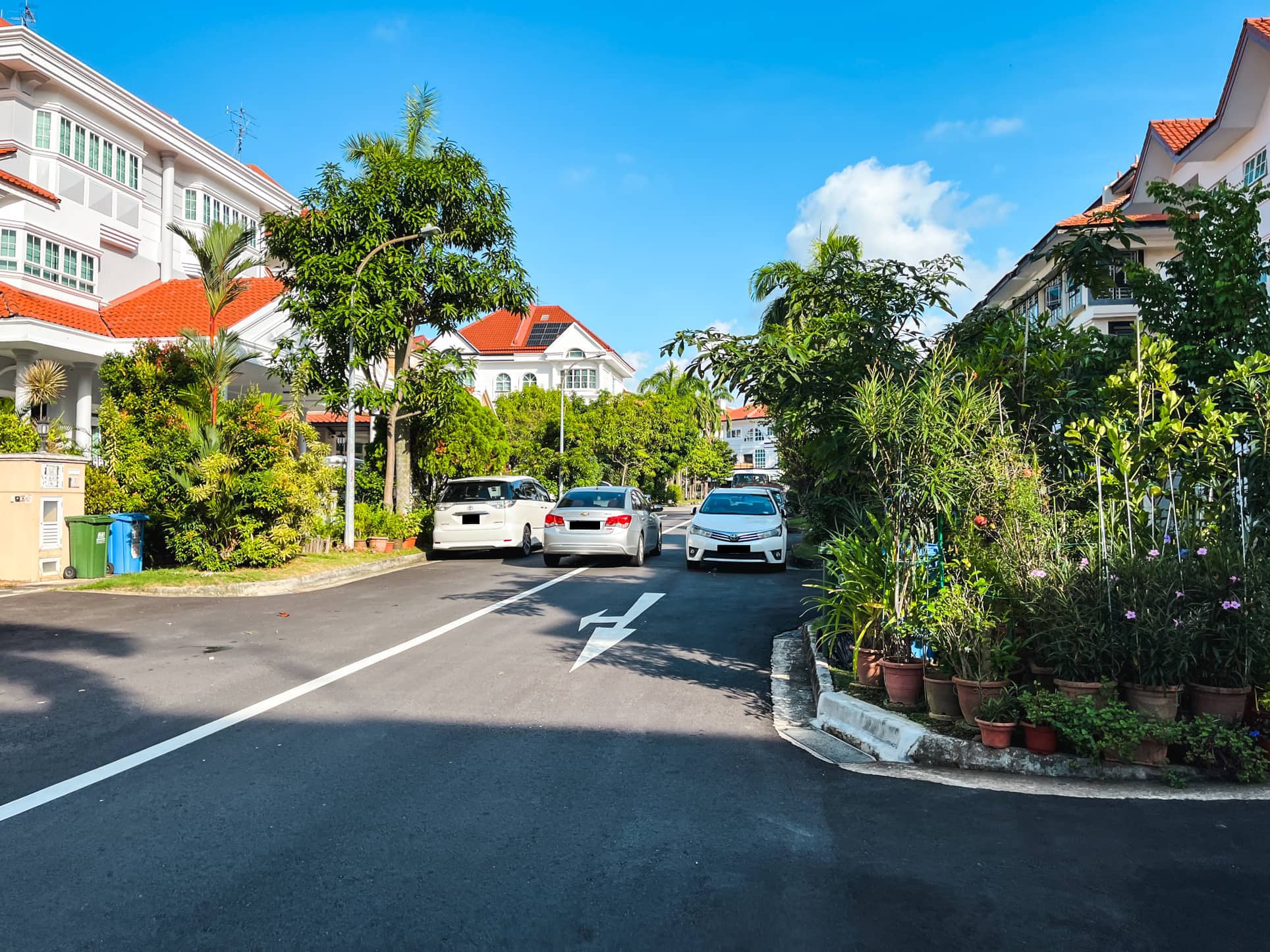 The only fly in the ointment is that most of the roads in Kew Estate are single white lined so, technically, no one should be parking on the road.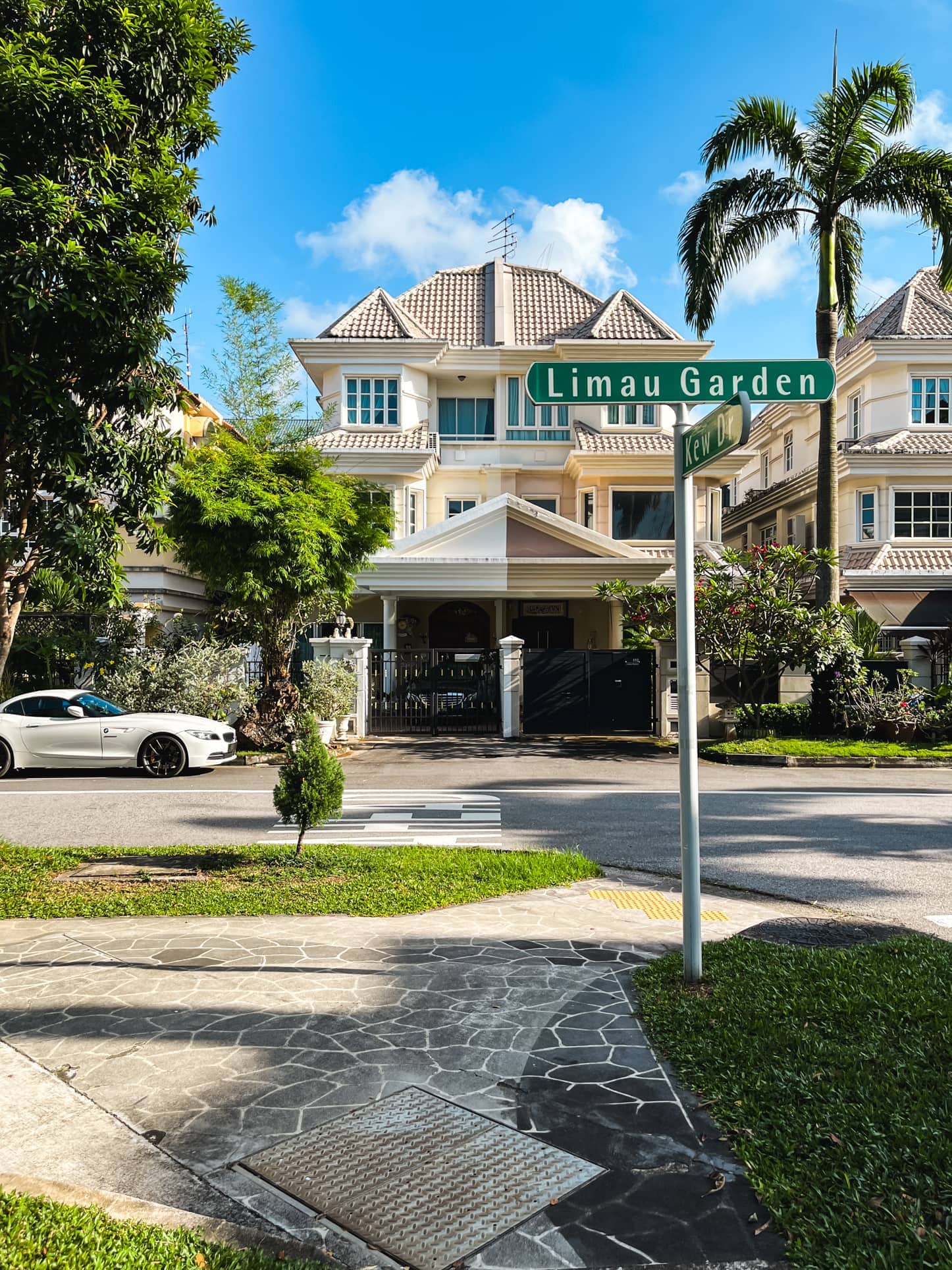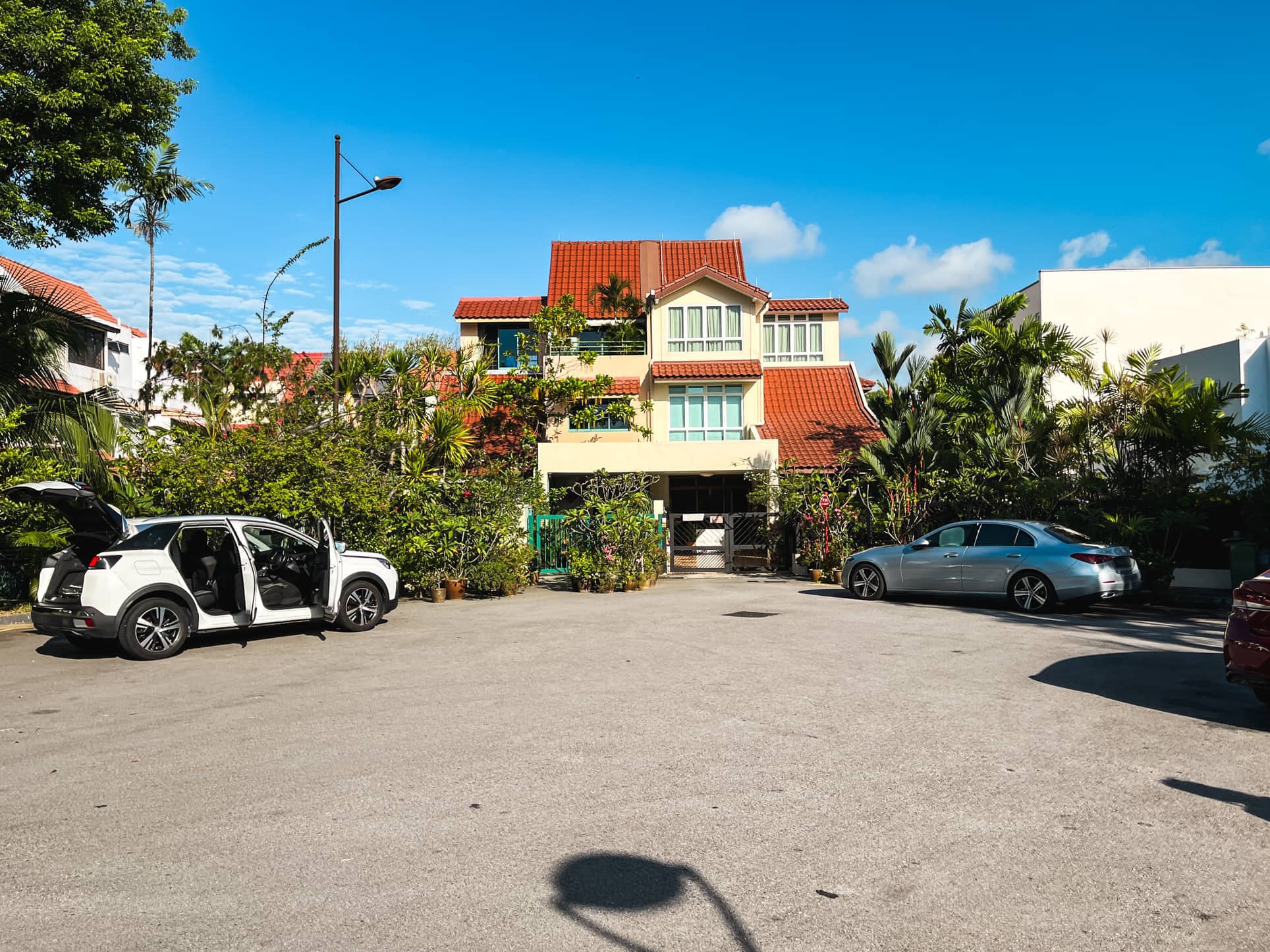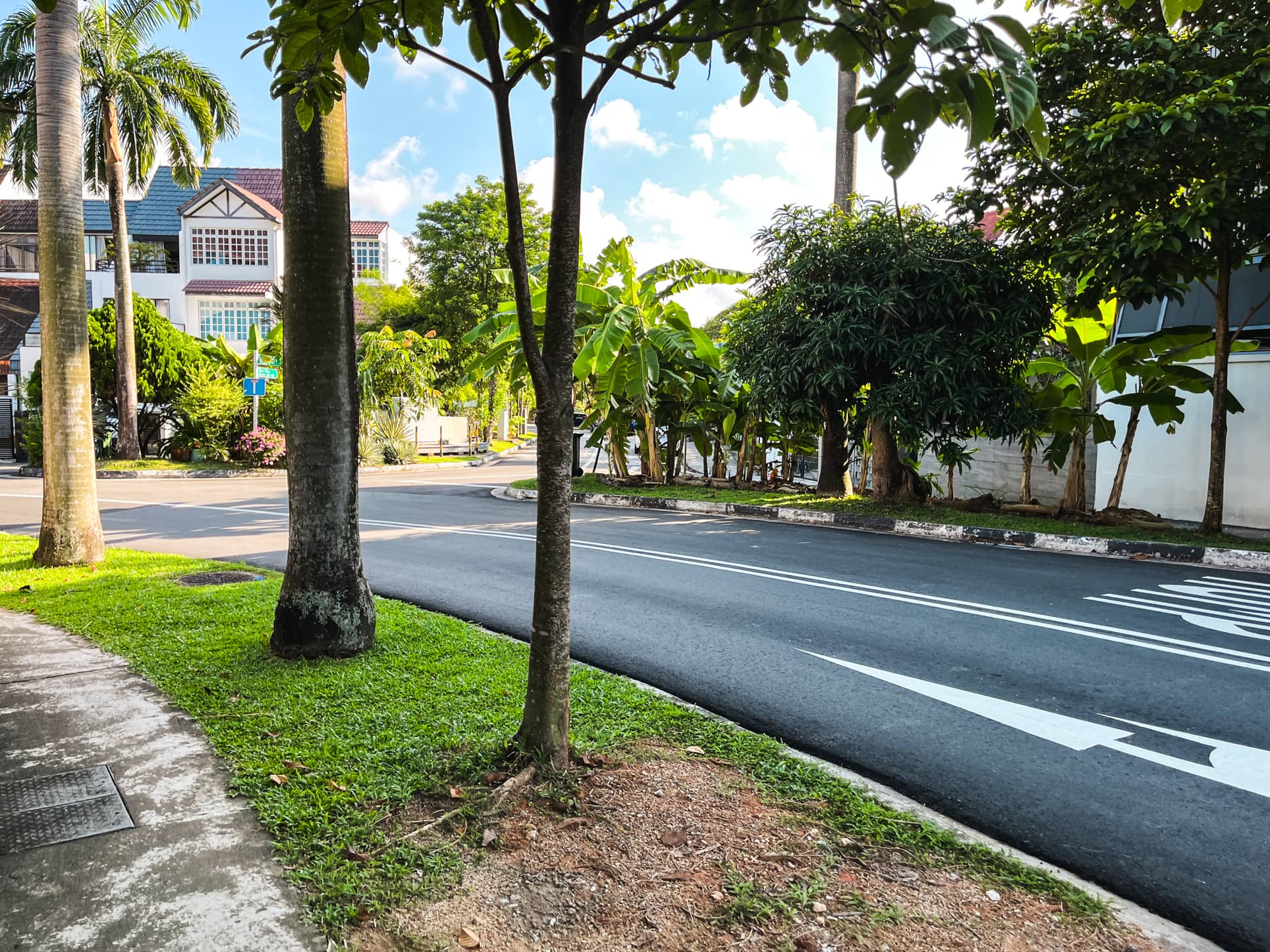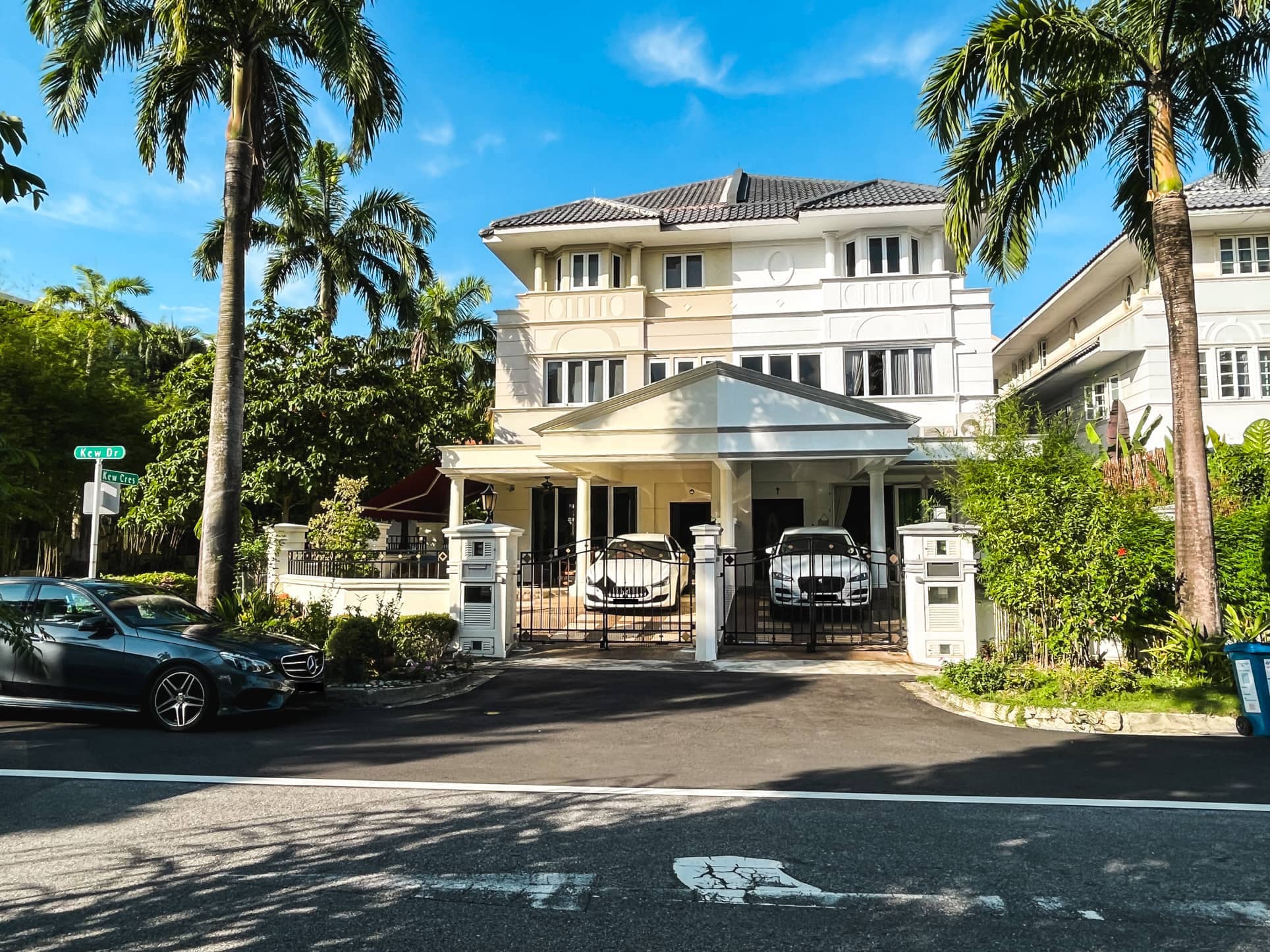 Note: Don't the houses remind you a bit of the ones at Holland Grove?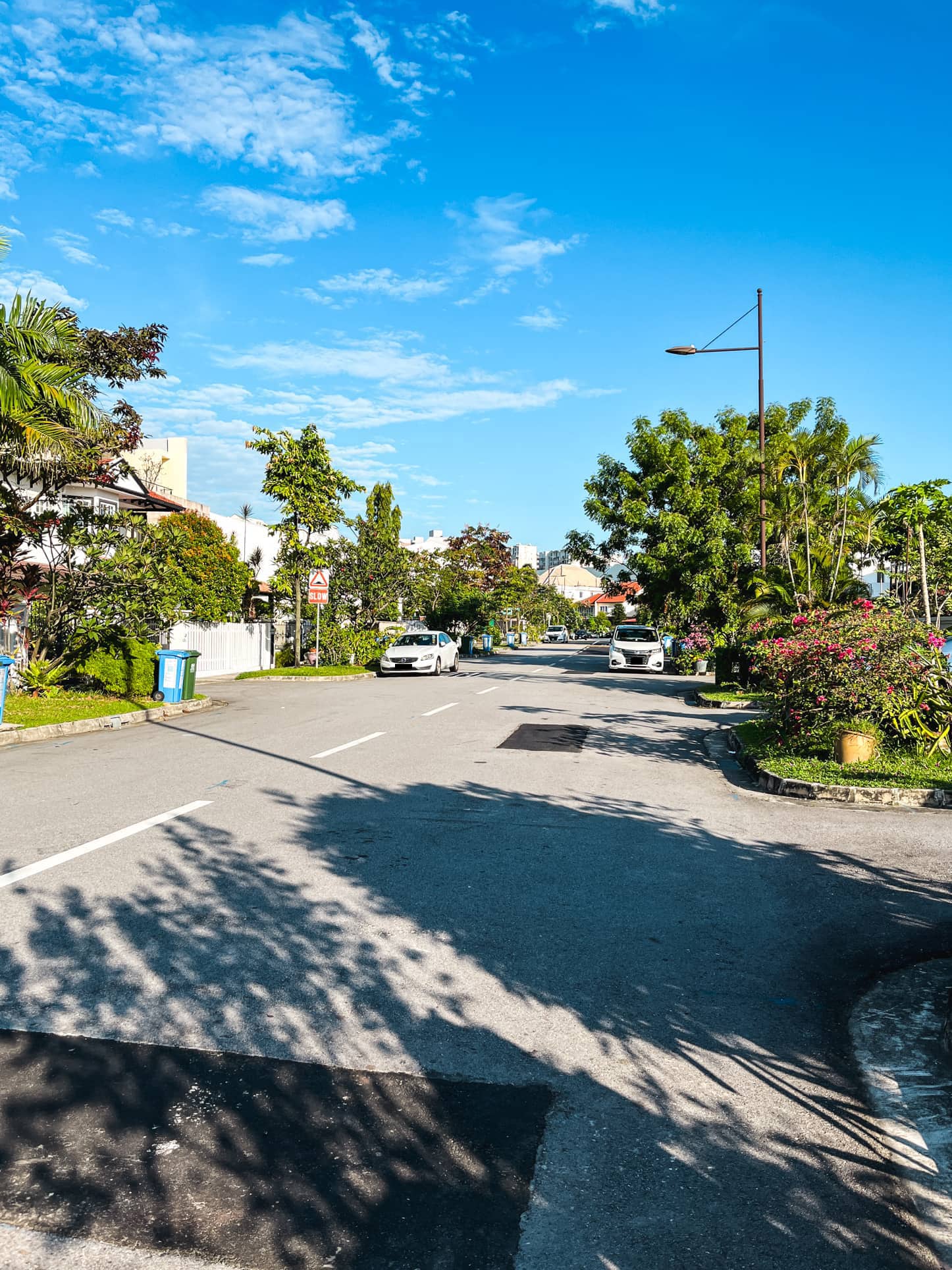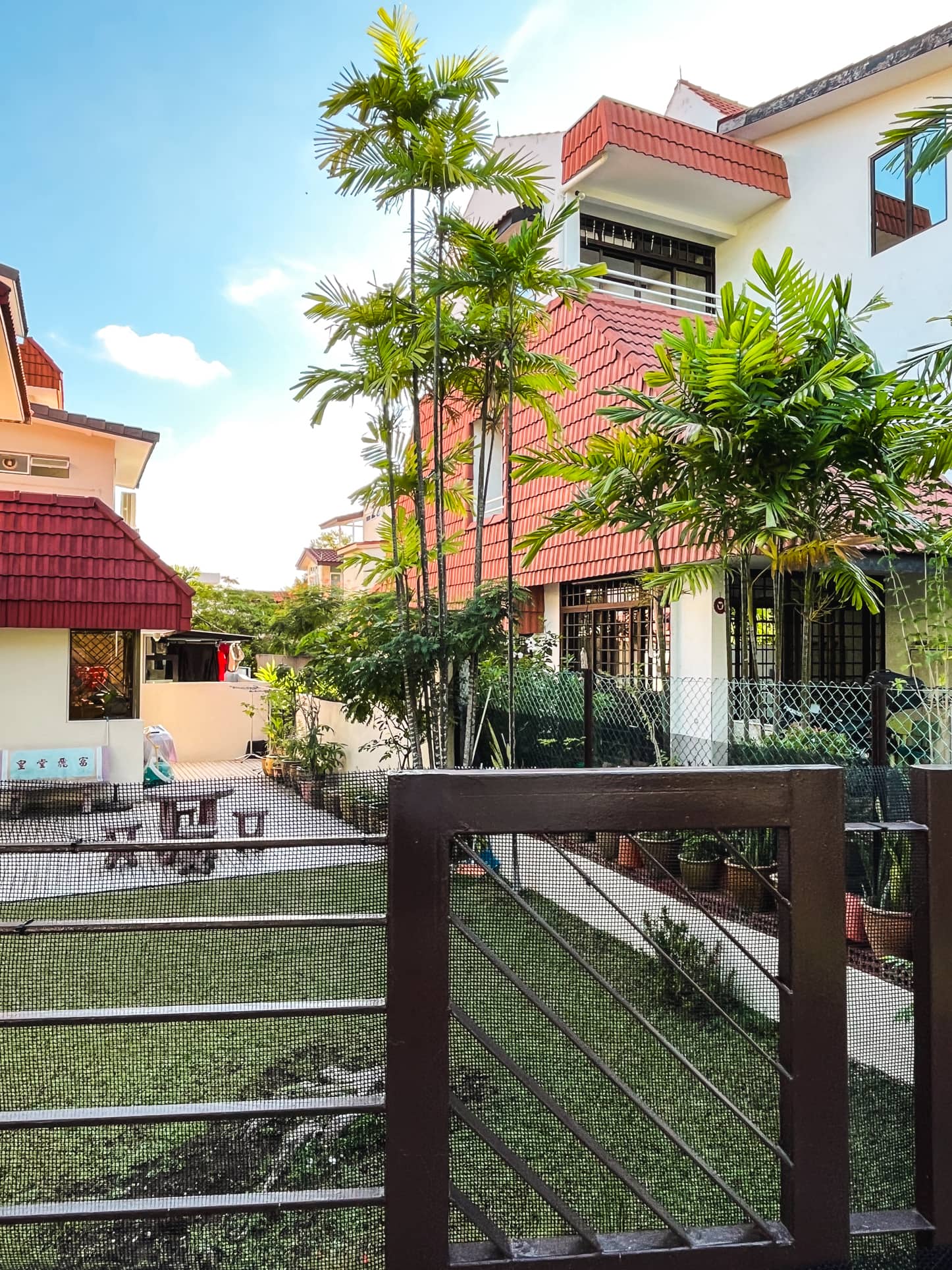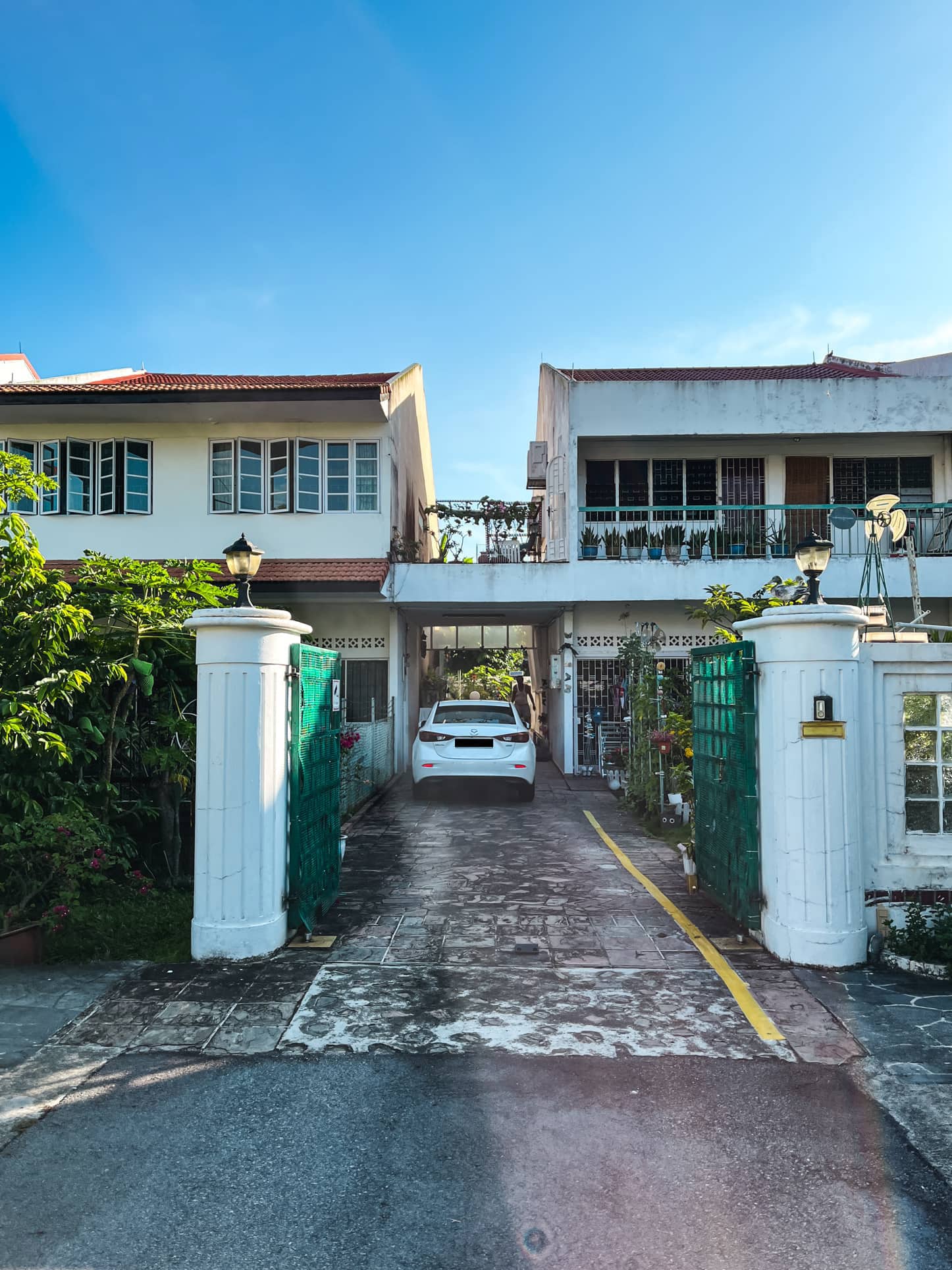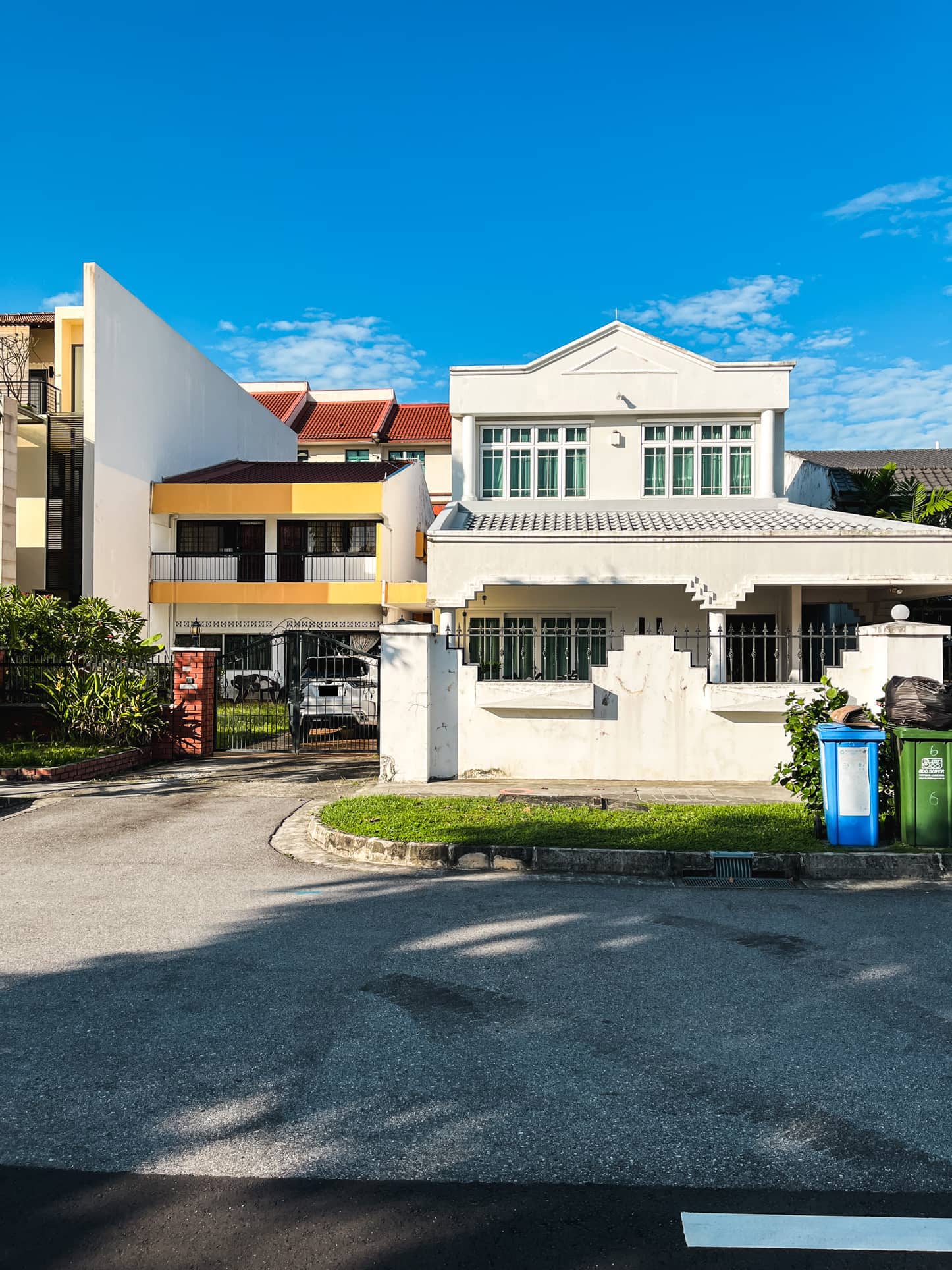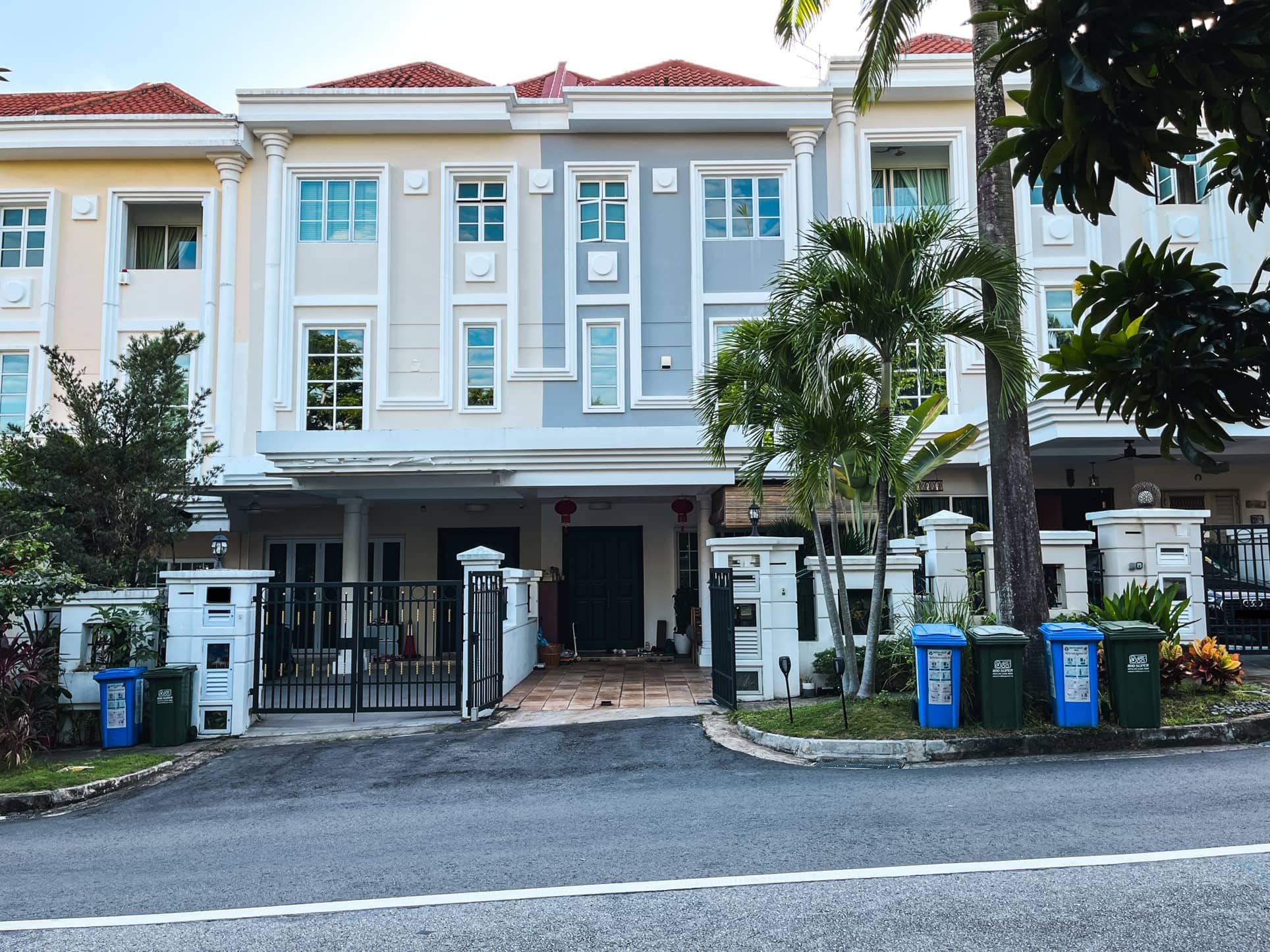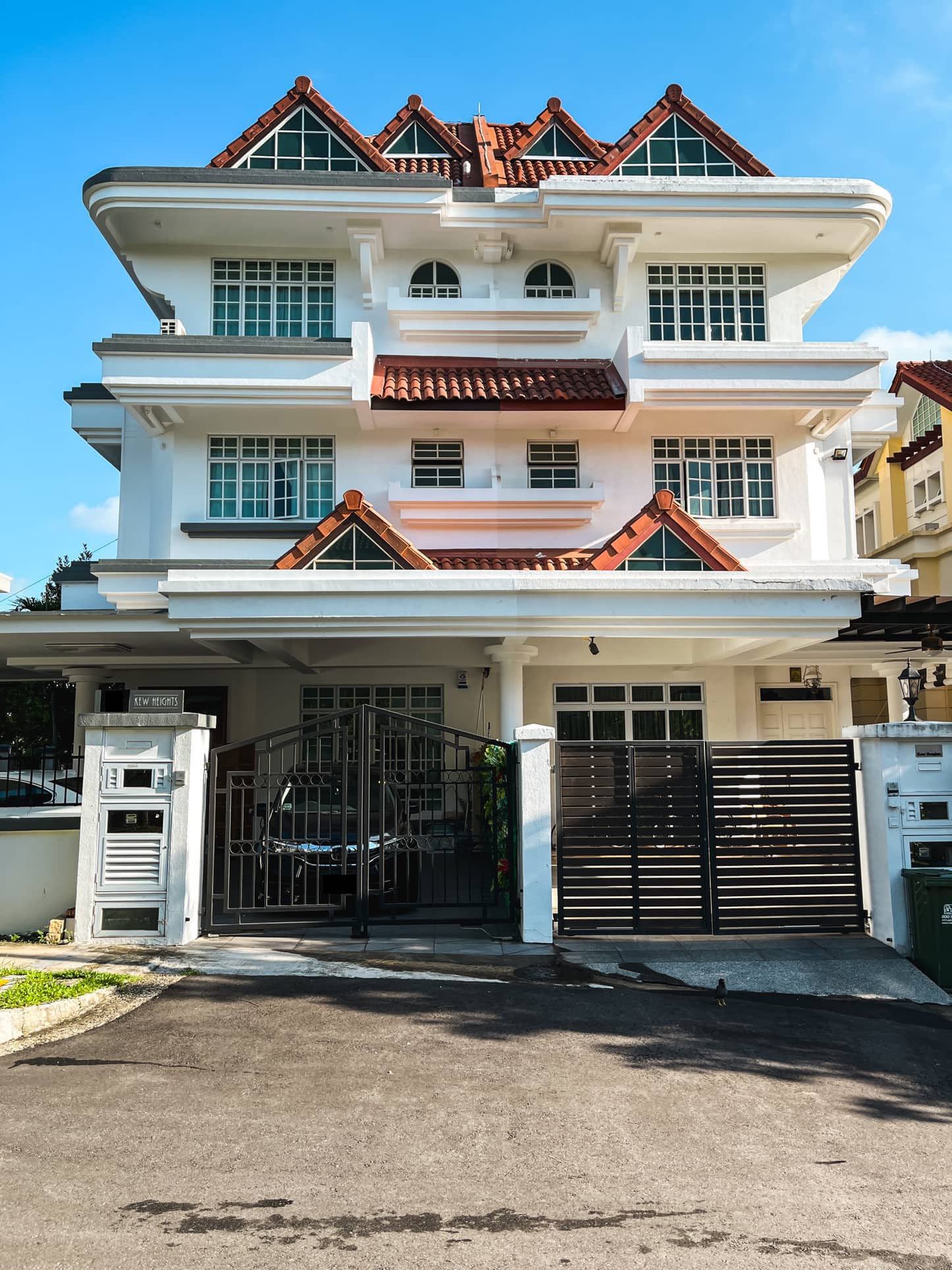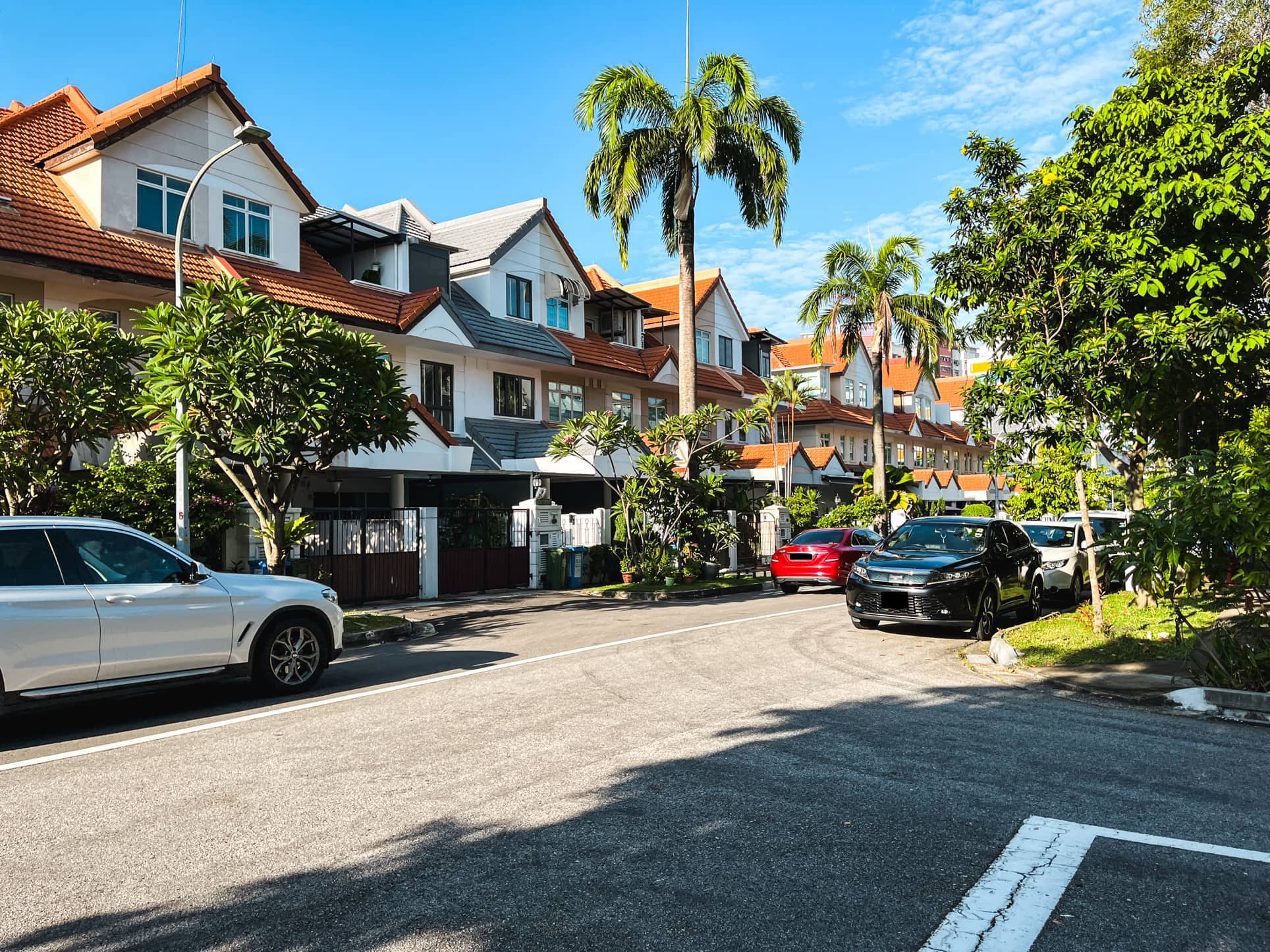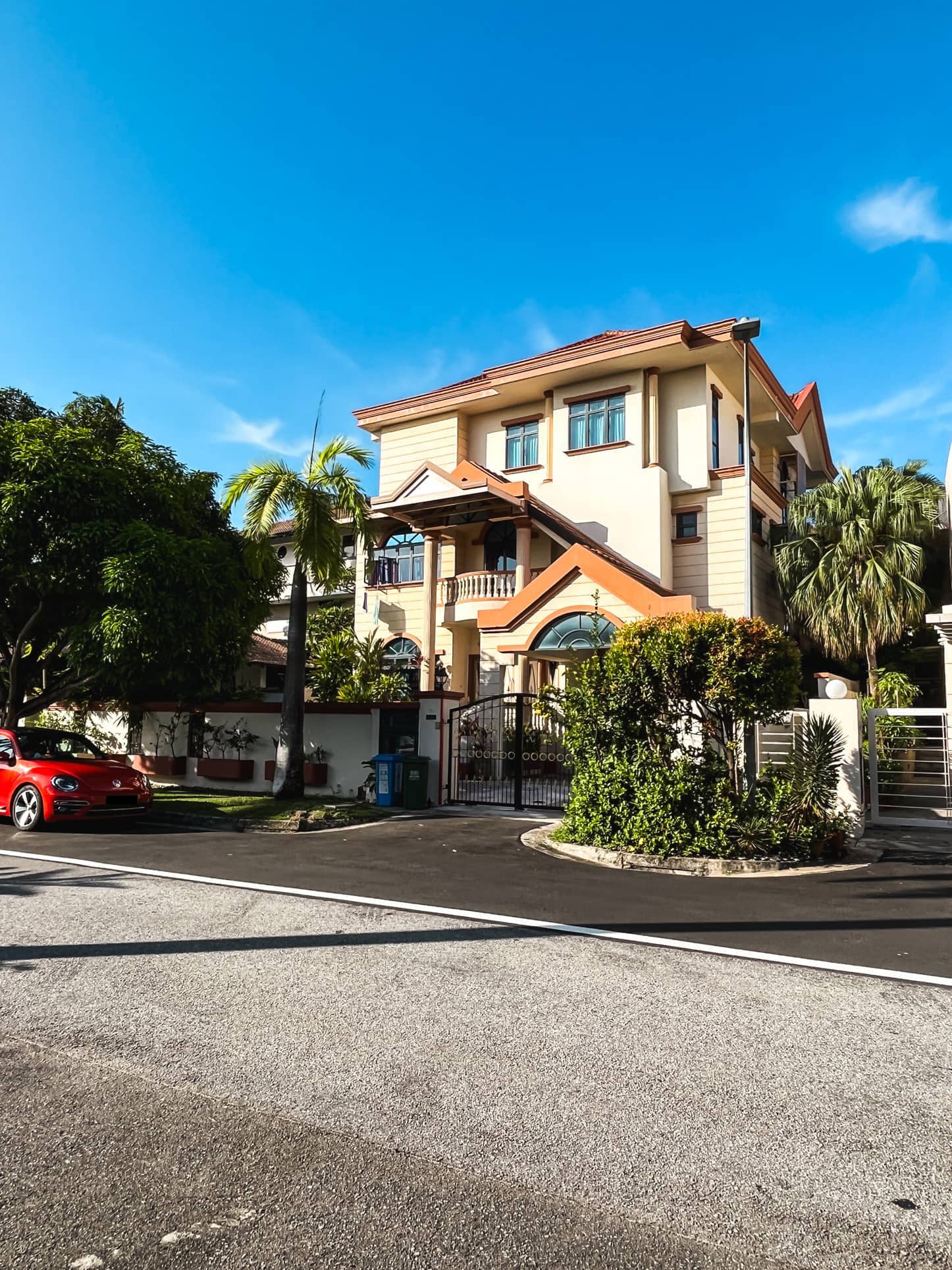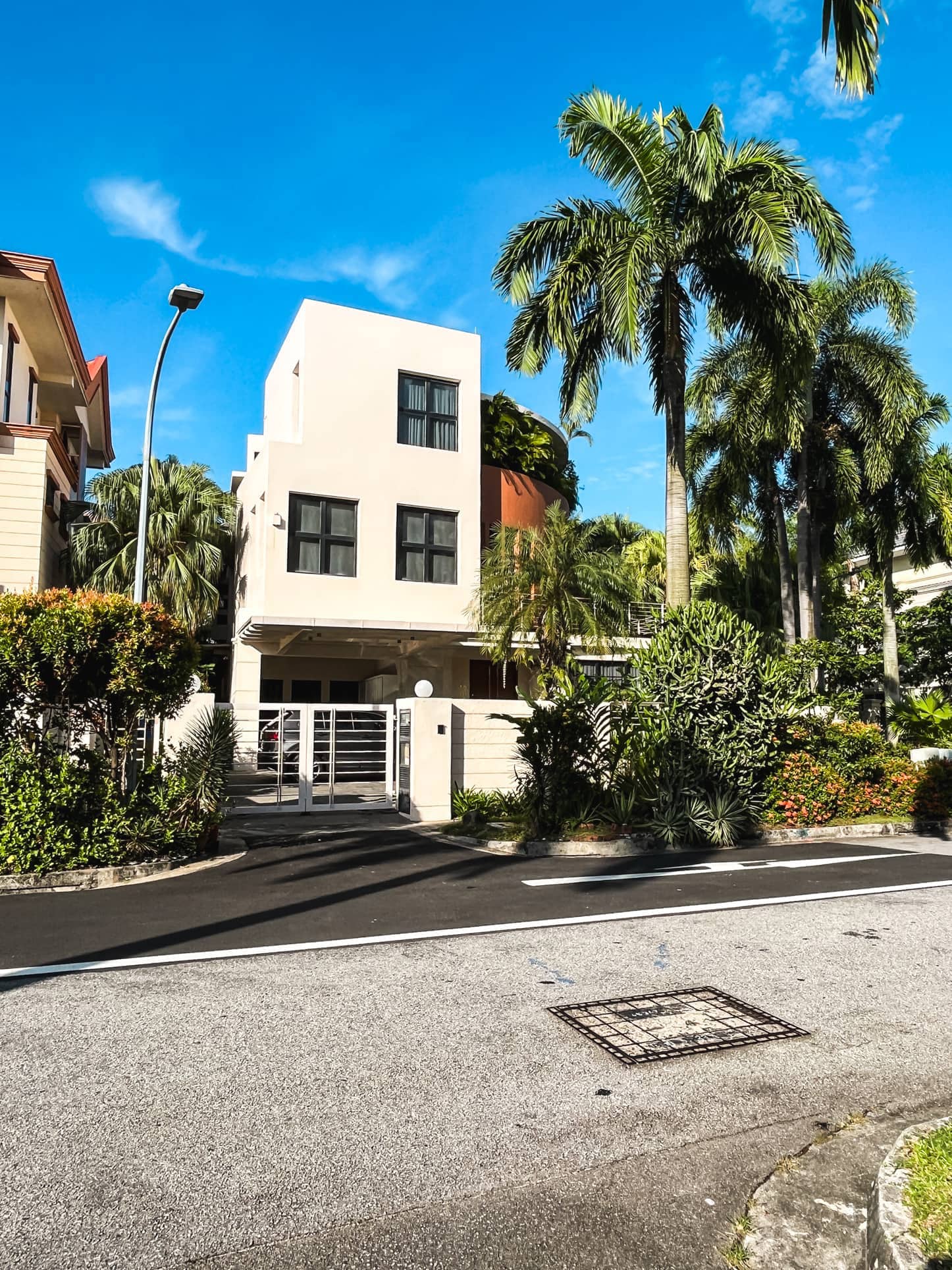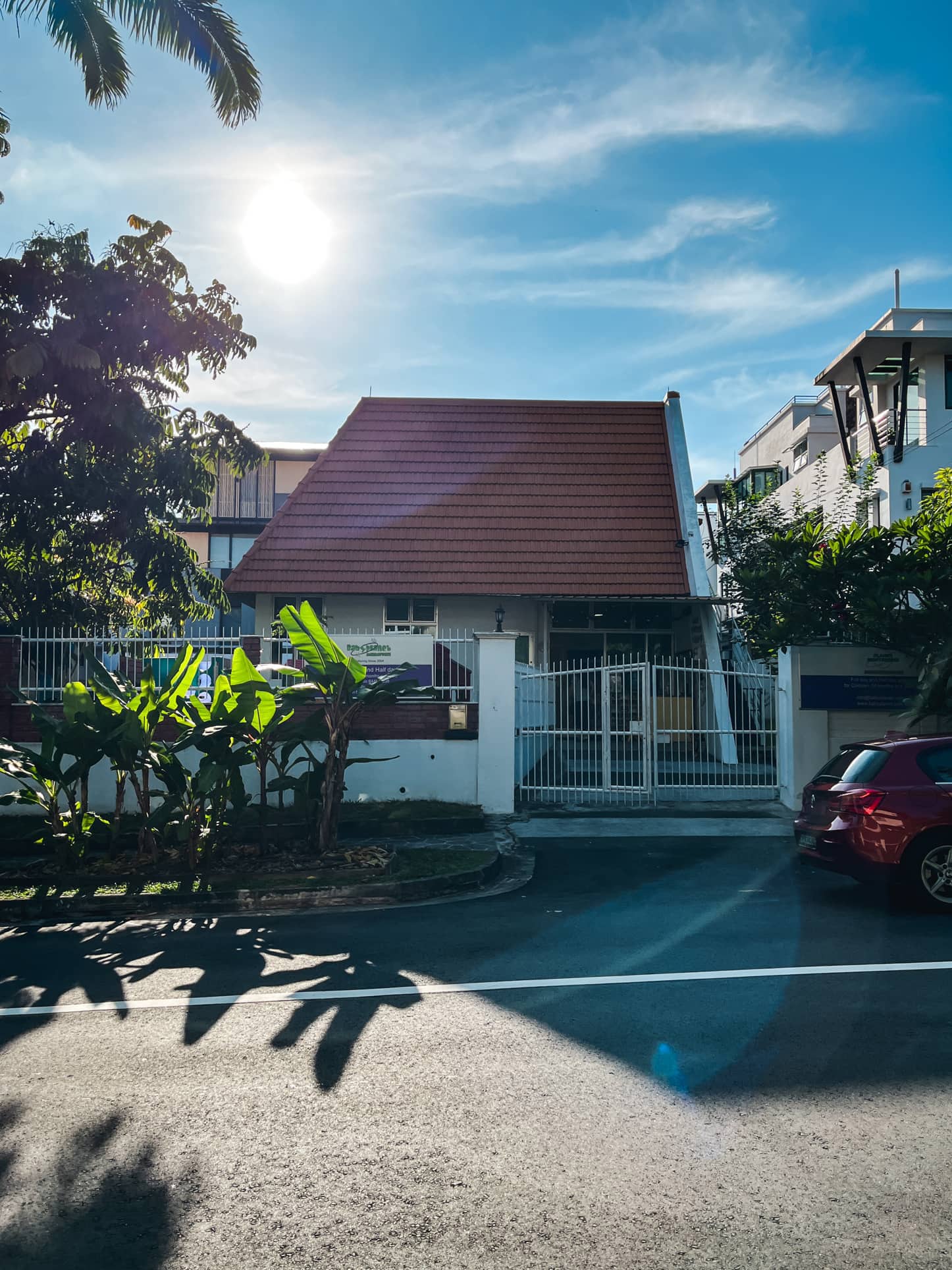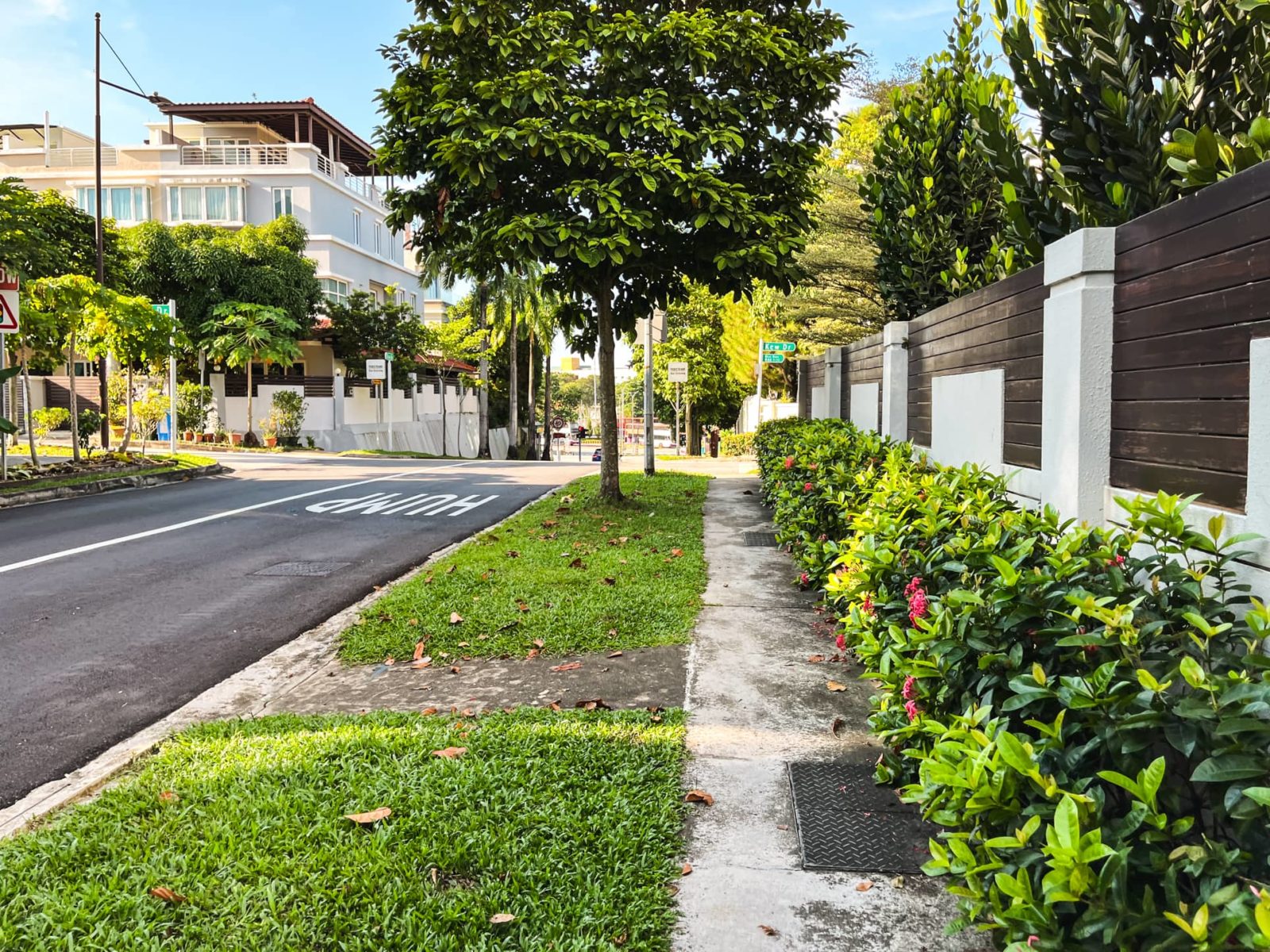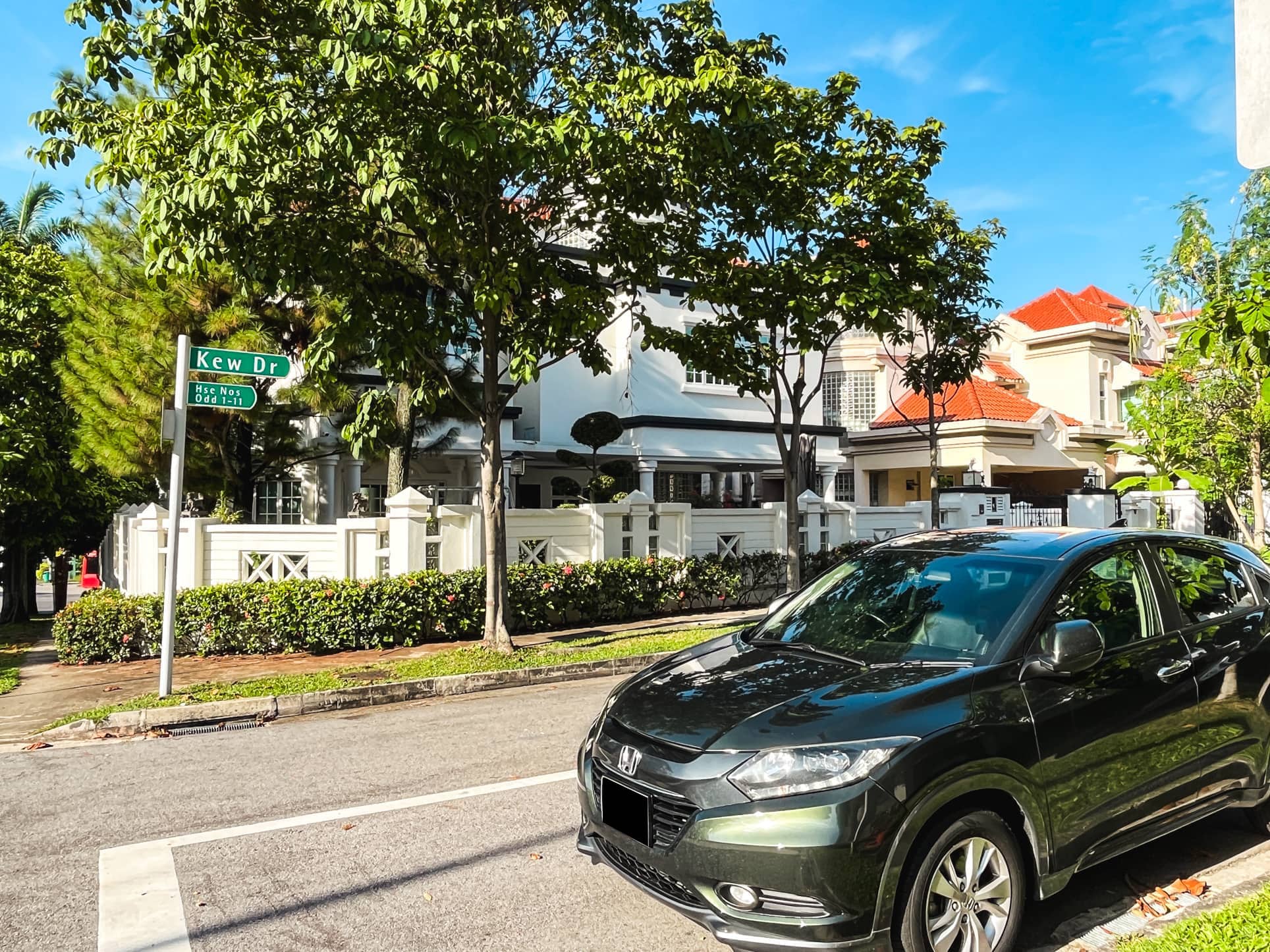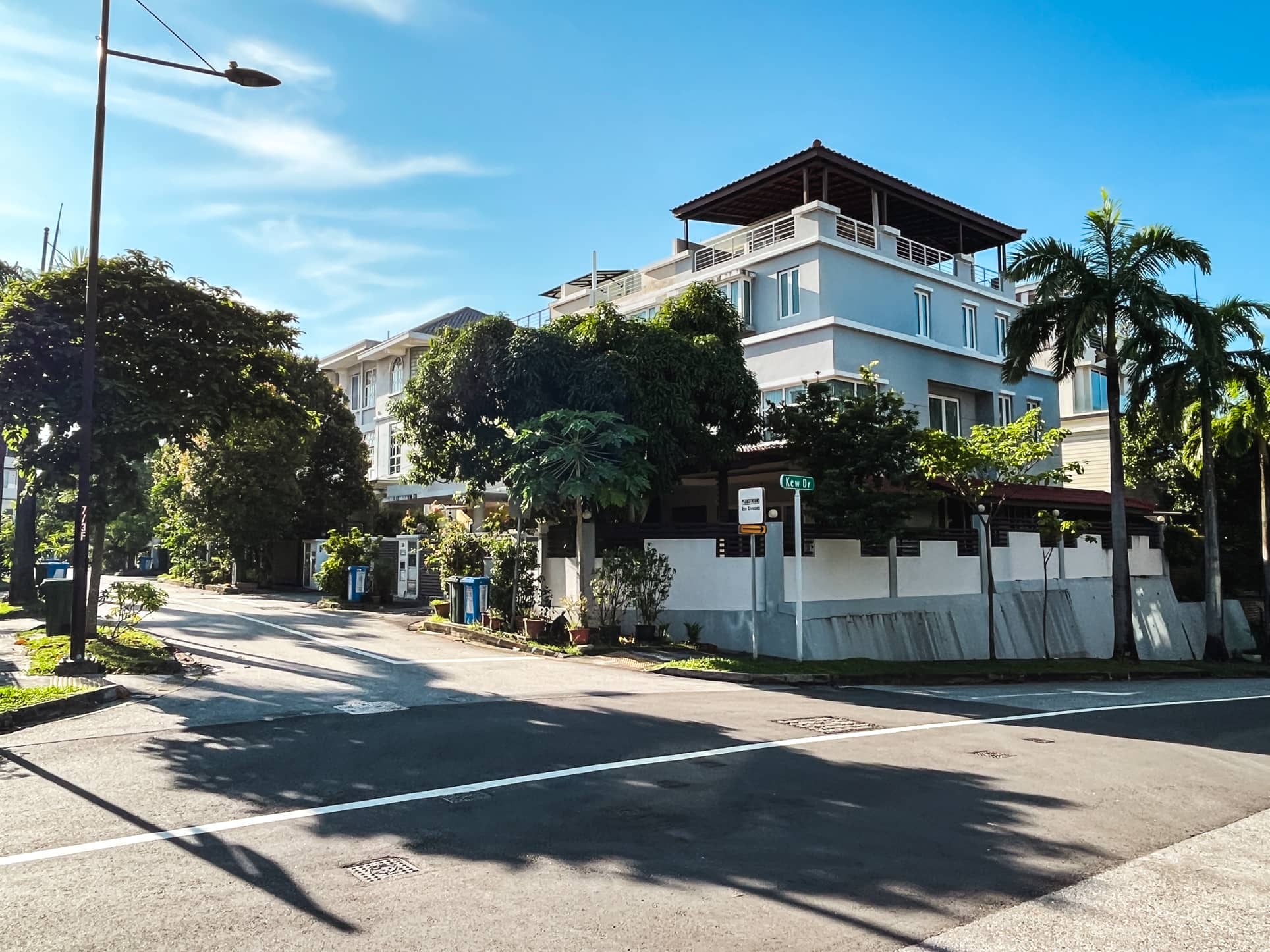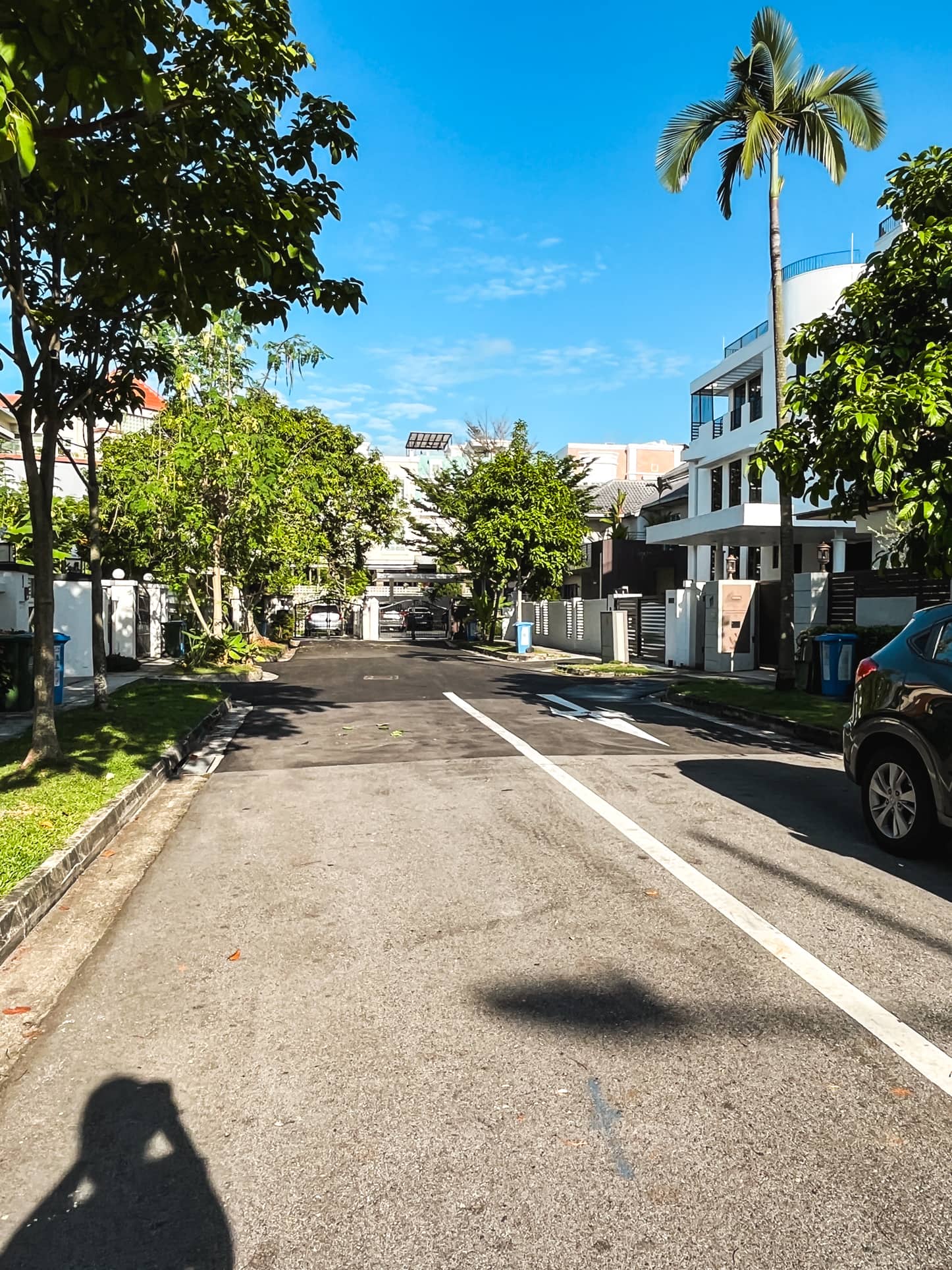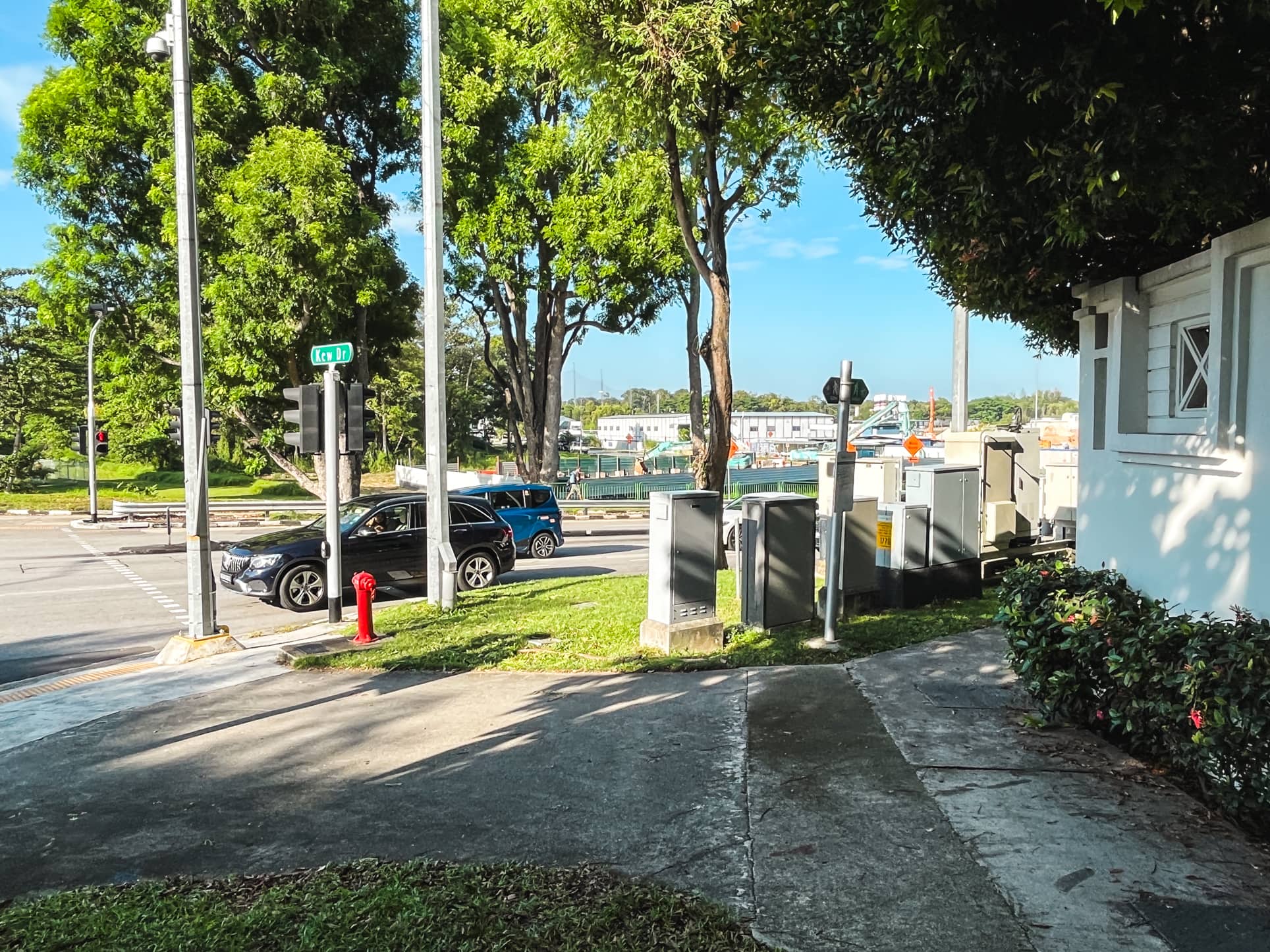 The future Bedok South MRT (set to open in 2025) is across the road. It'll be the second last stop on the brown line which will terminate at Sungei Bedok. From here it's a direct line to Gardens by the Bay, Marina Bay, Shenton Way and Orchard so although Kew estate feels far-flung at this point in time, connectivity will be pretty good come 2025.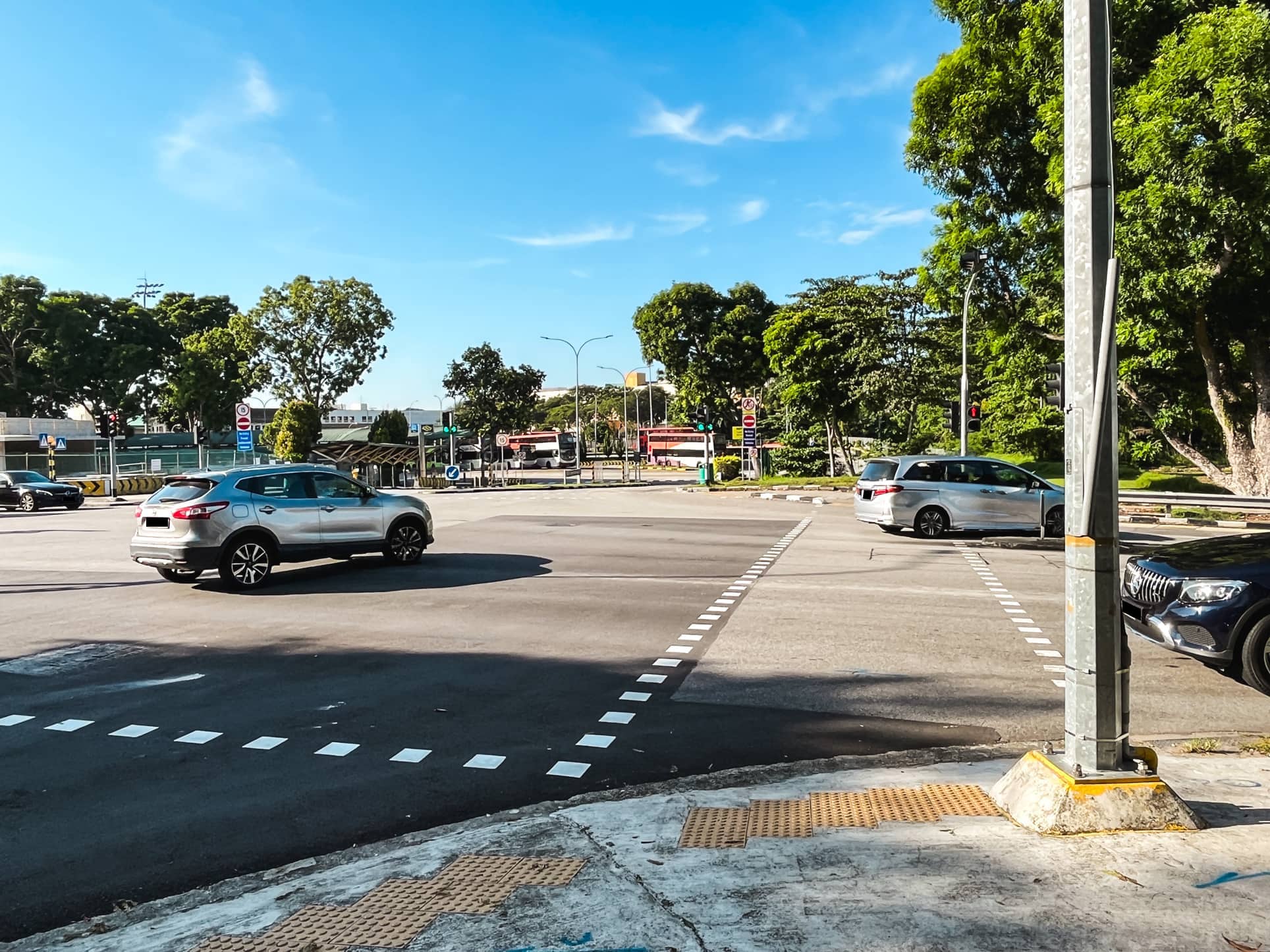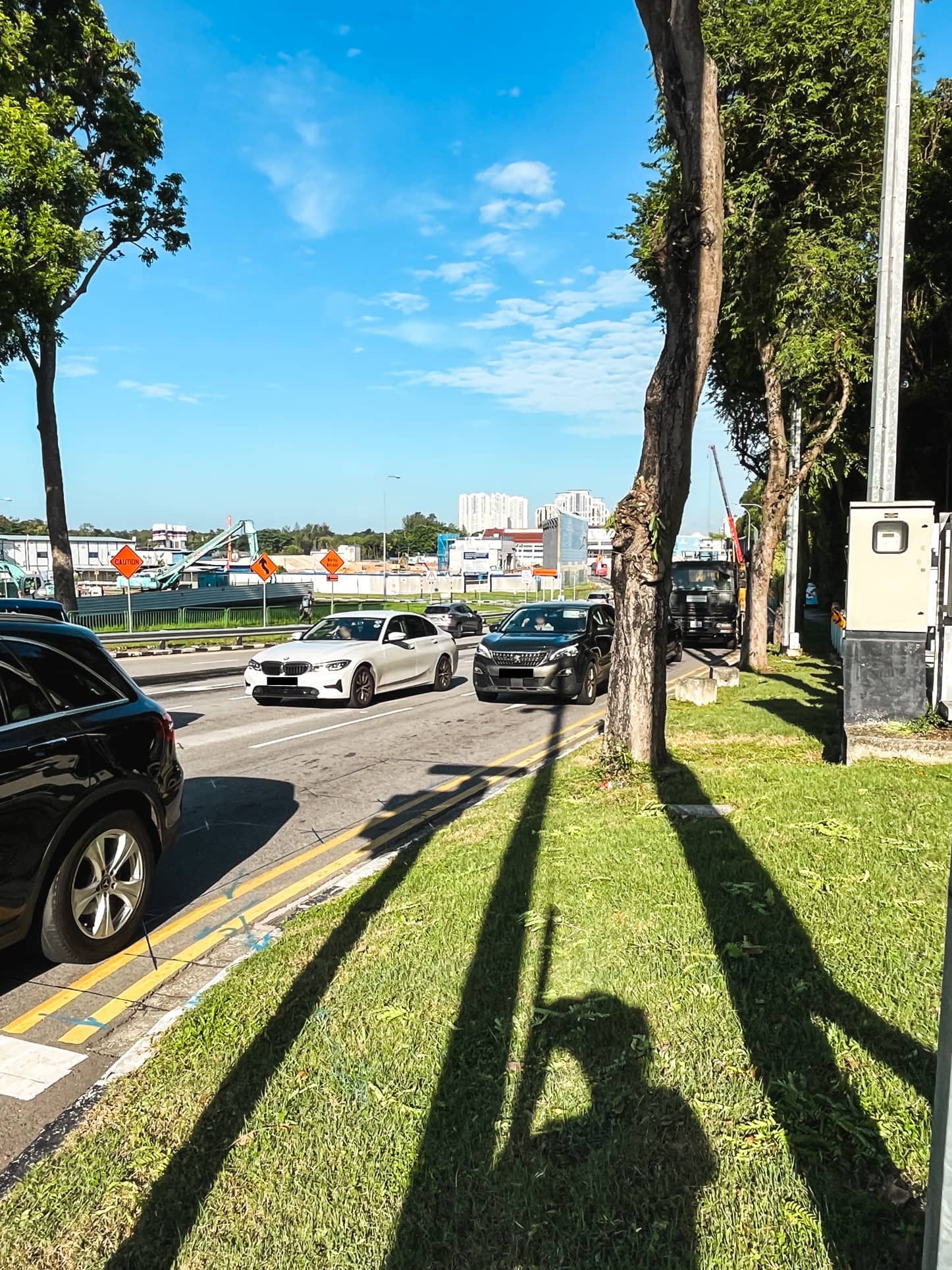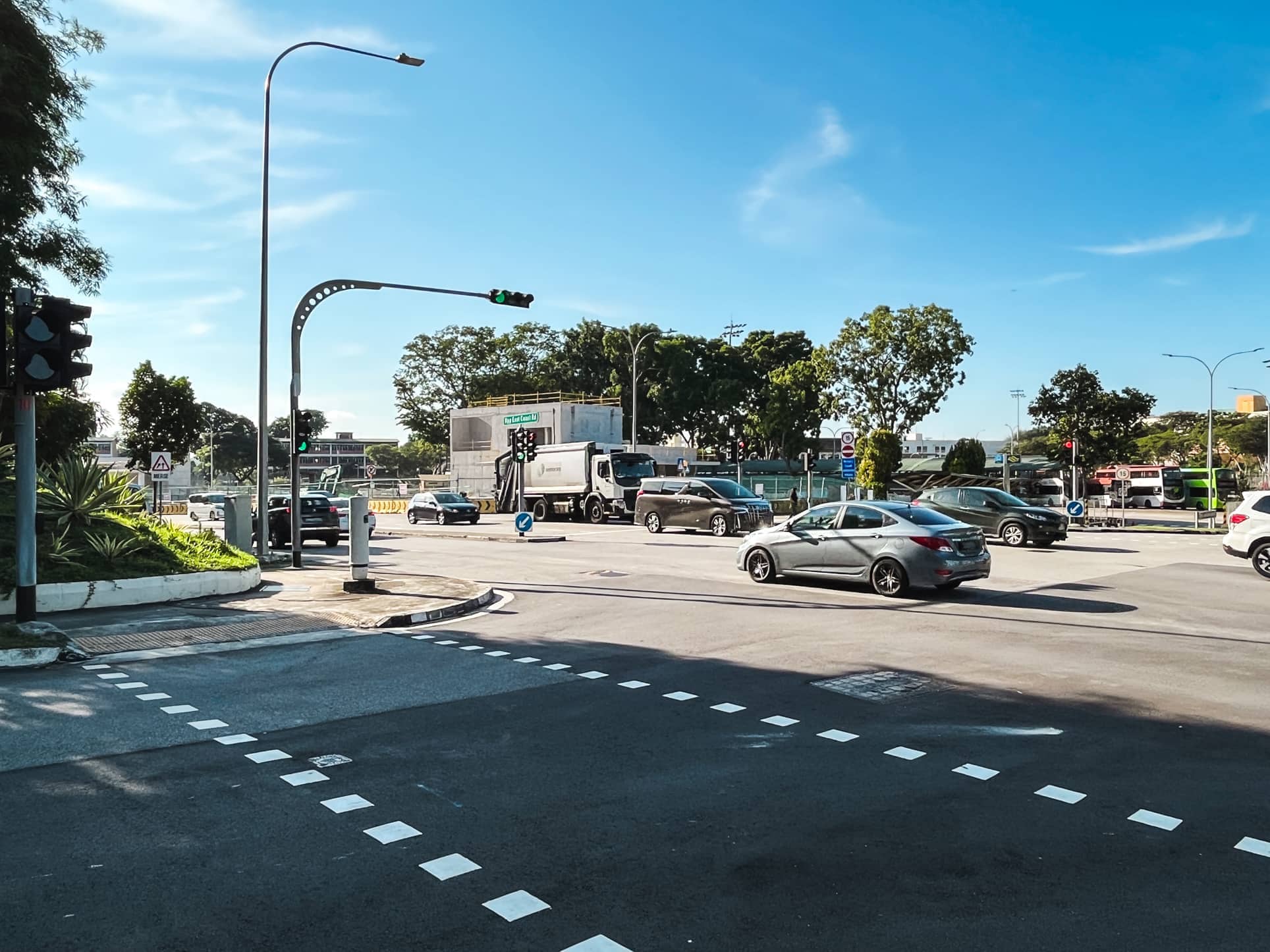 Now that we've seen it, let's walk back in.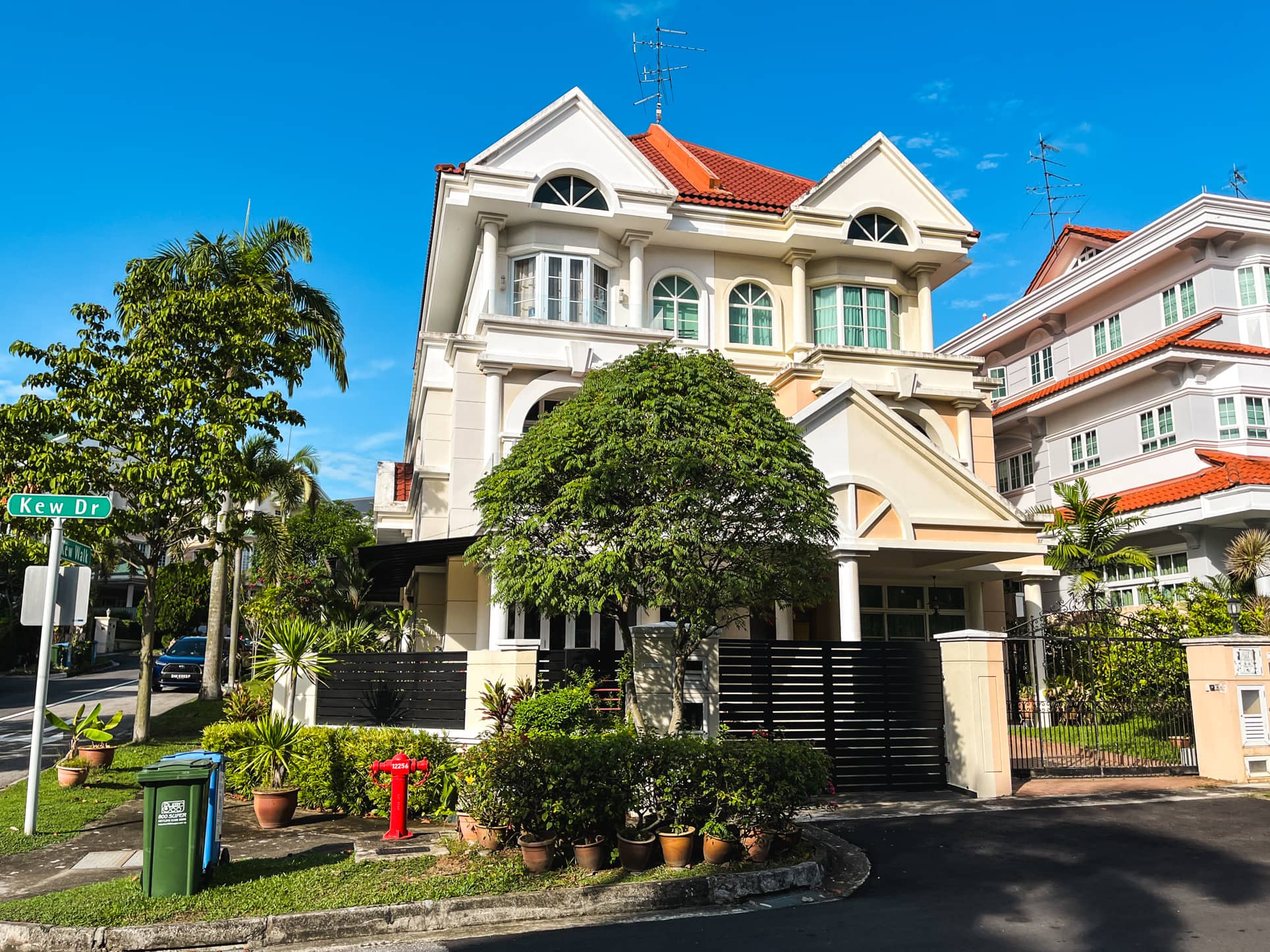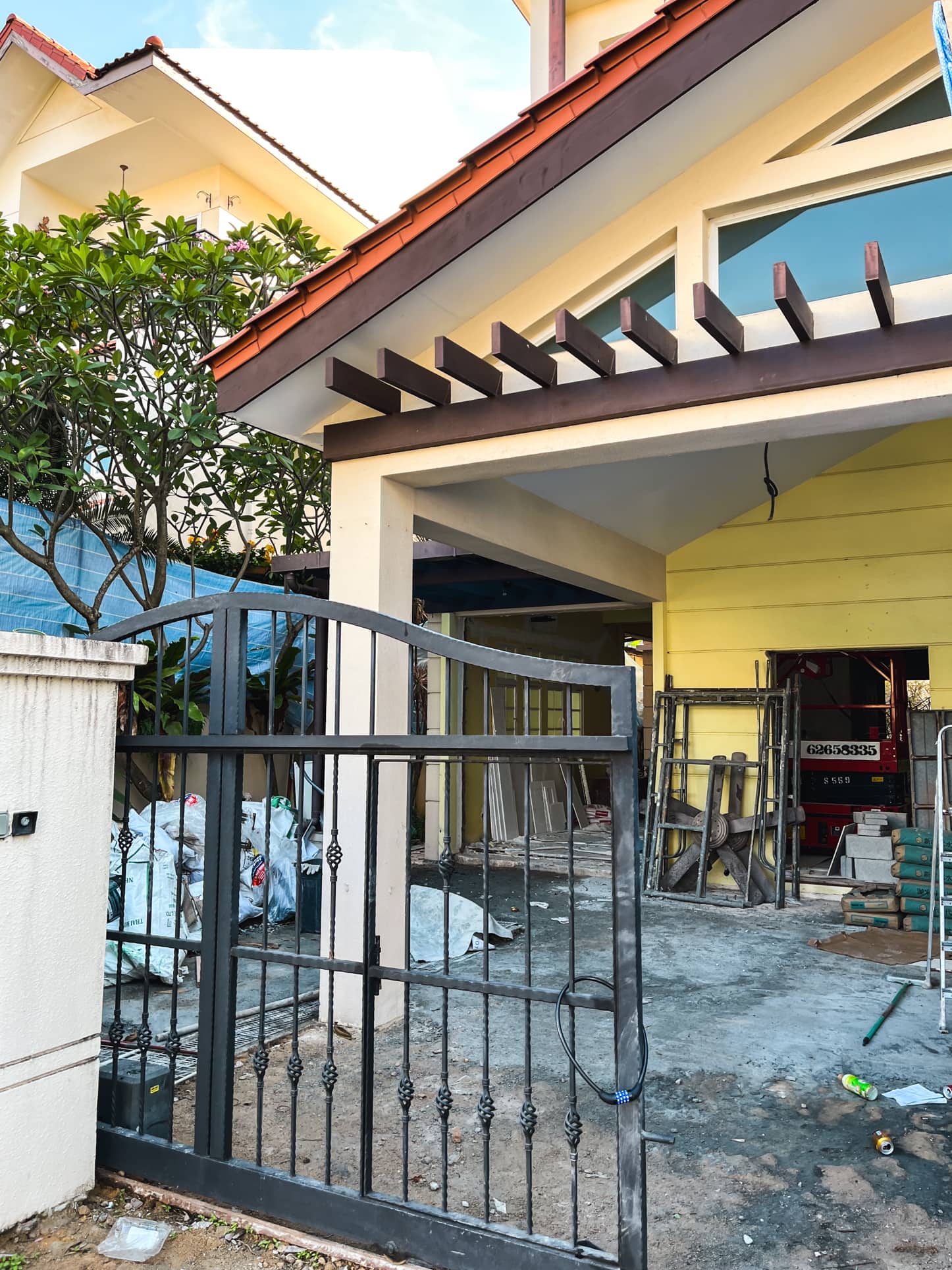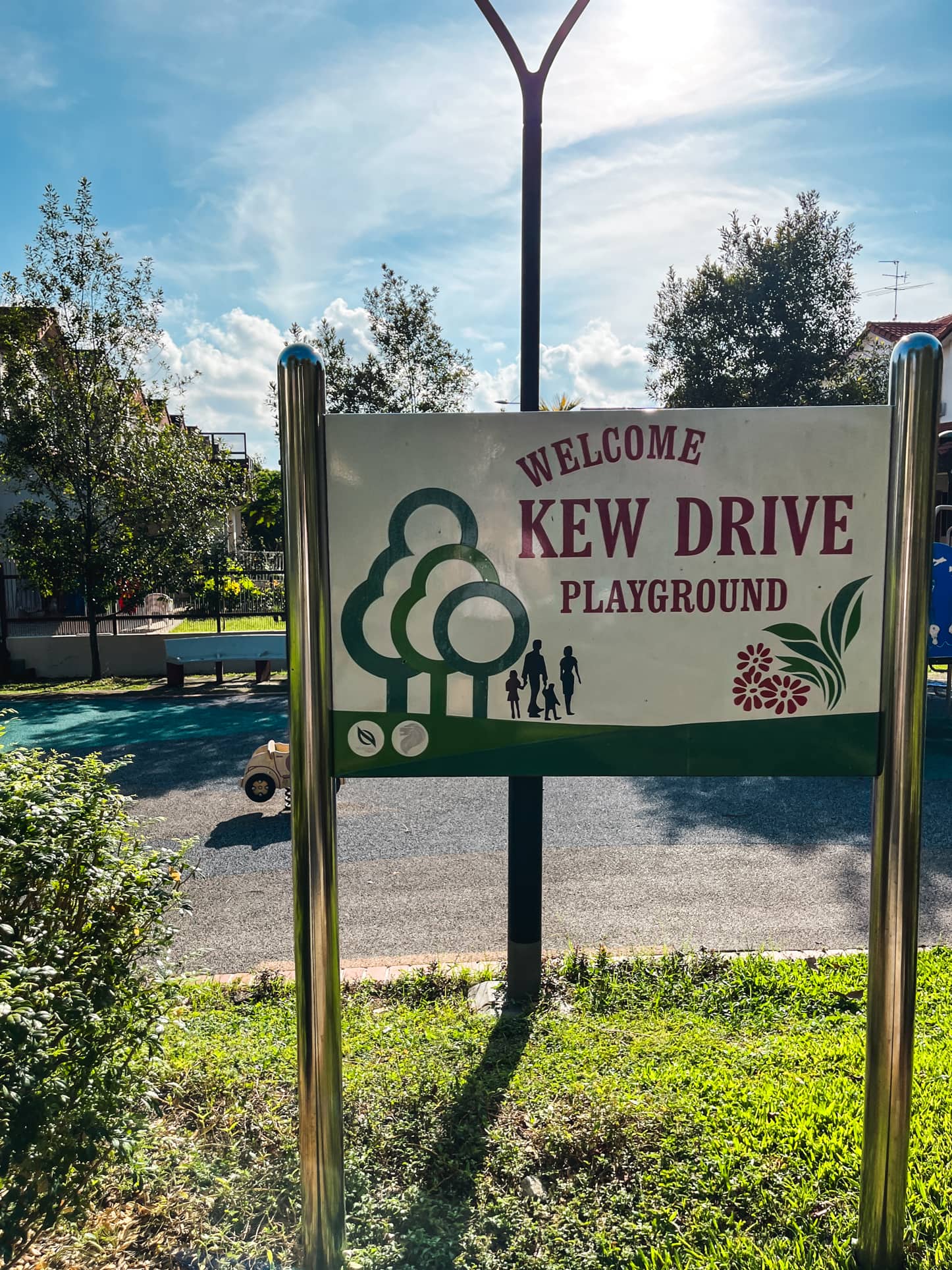 Let's start with Kew Drive Playground since it's the closest one to Upper East Coast Road. This felt like the smallest of the three playgrounds I saw.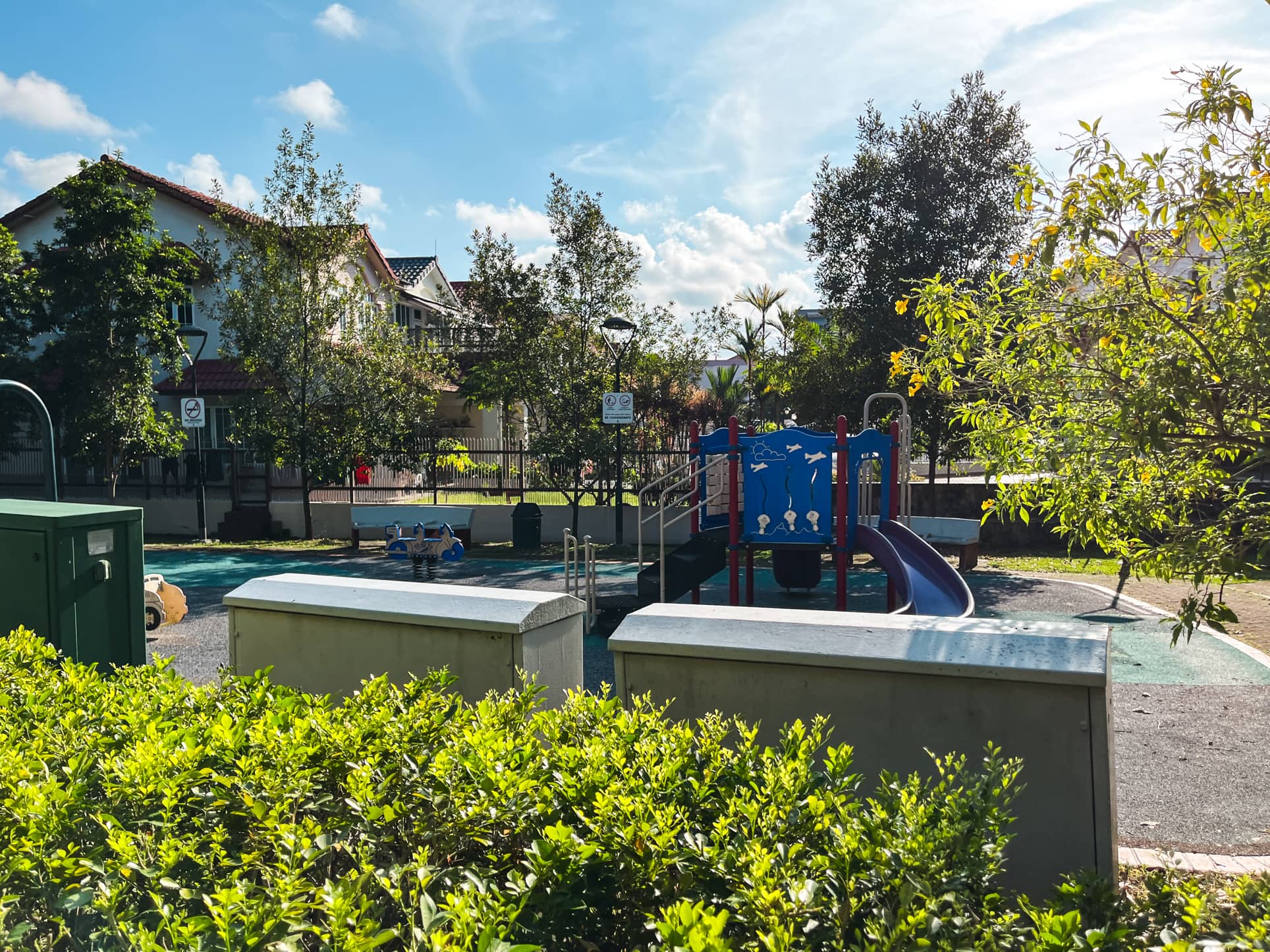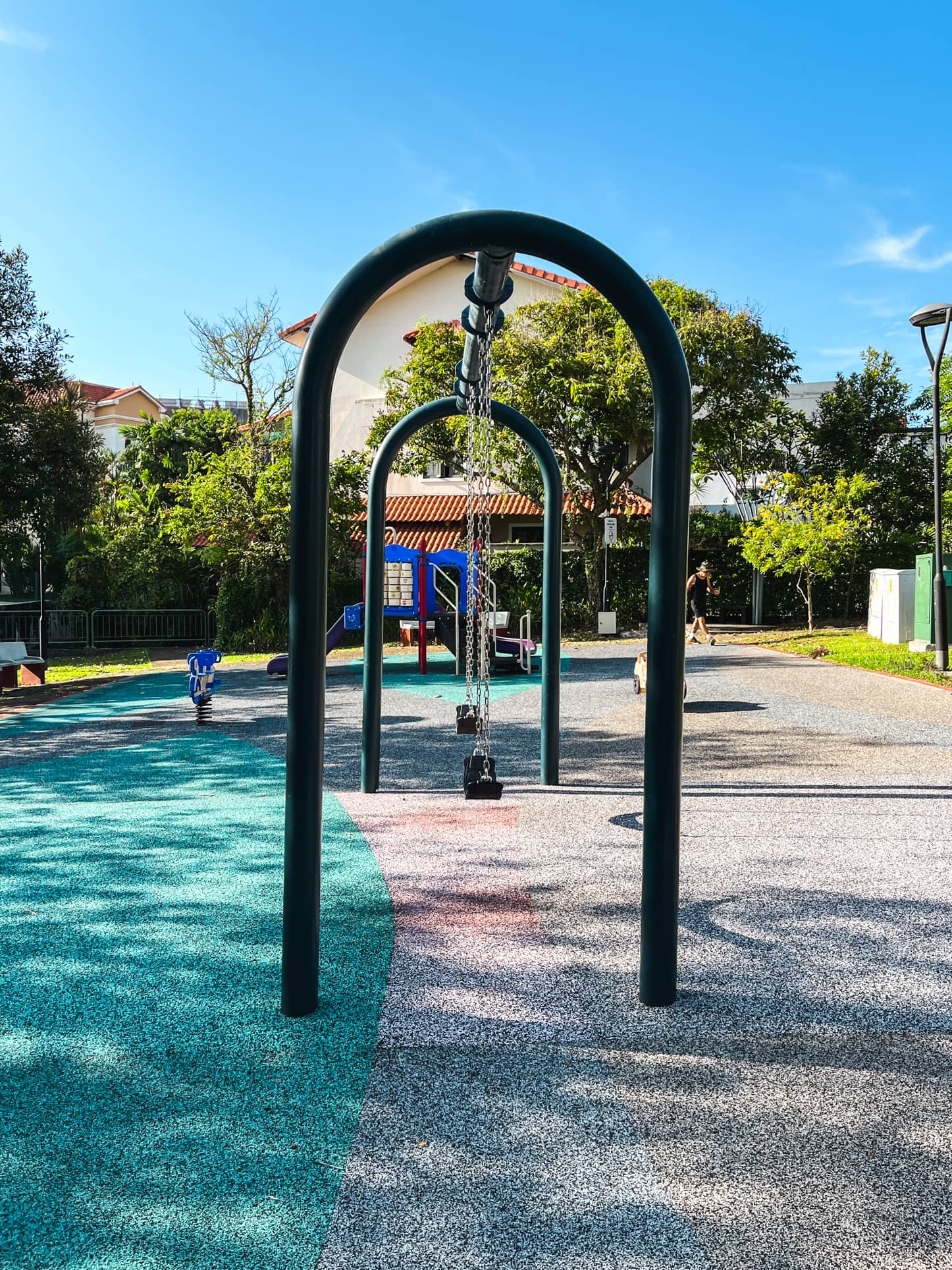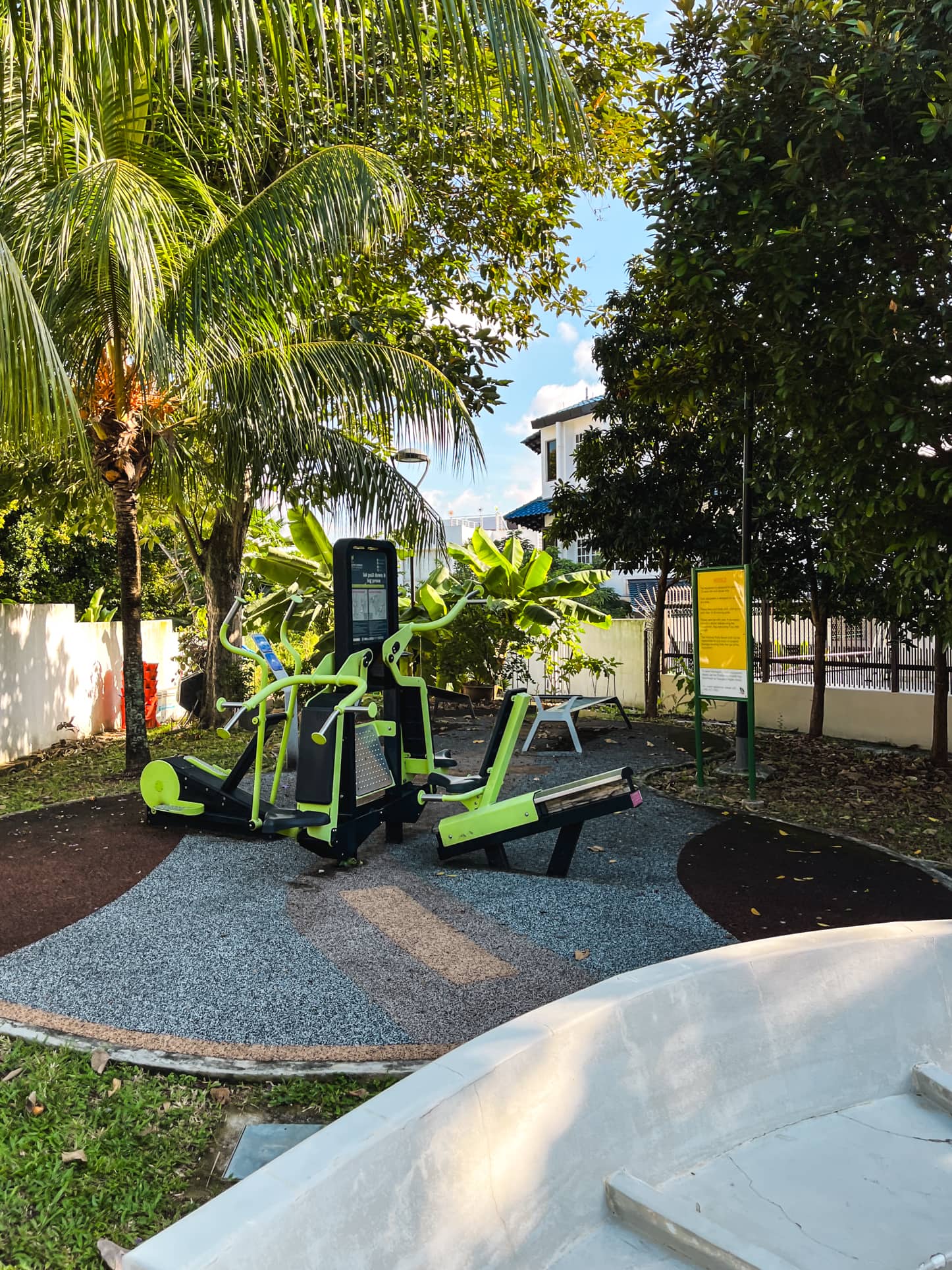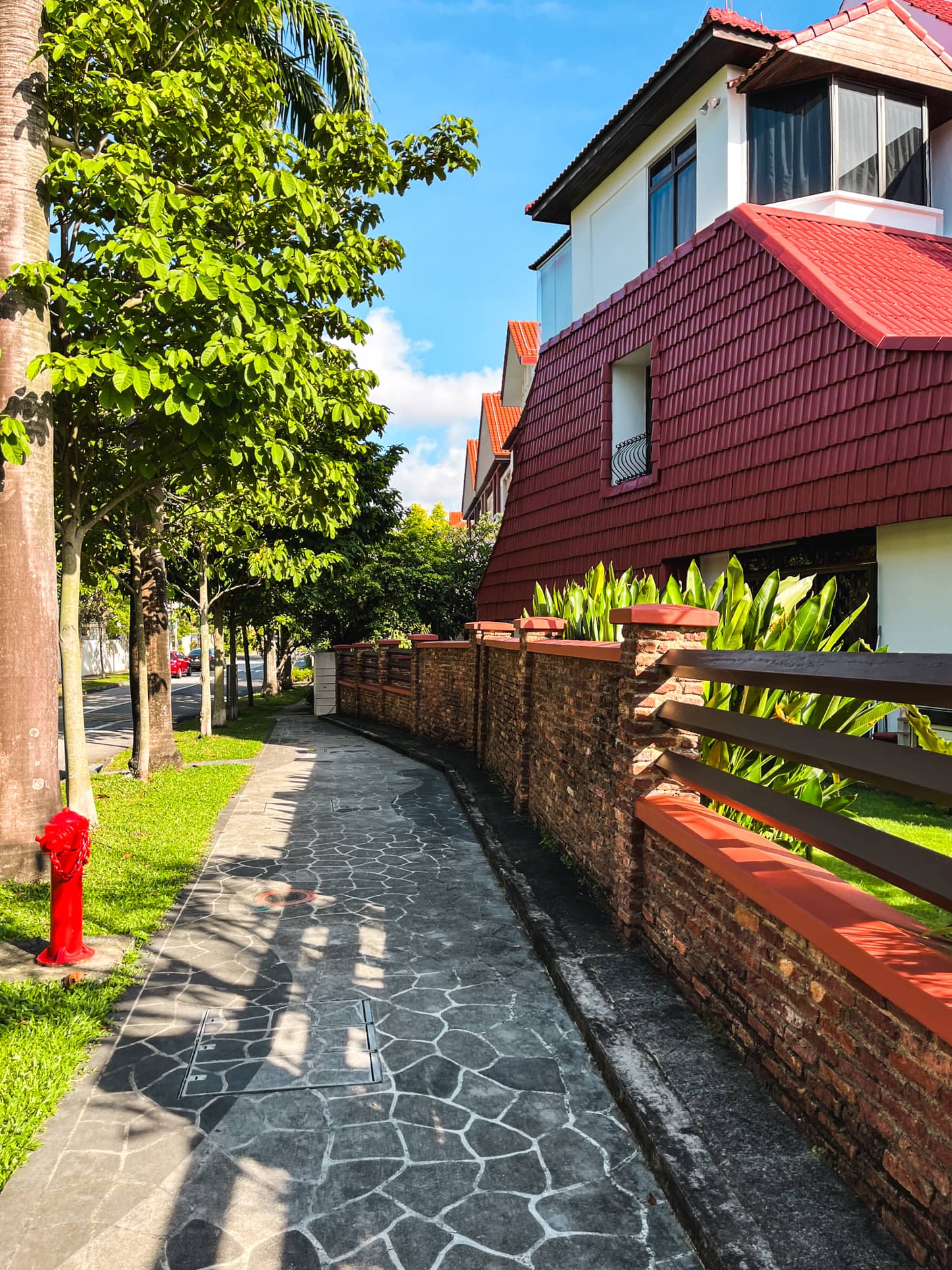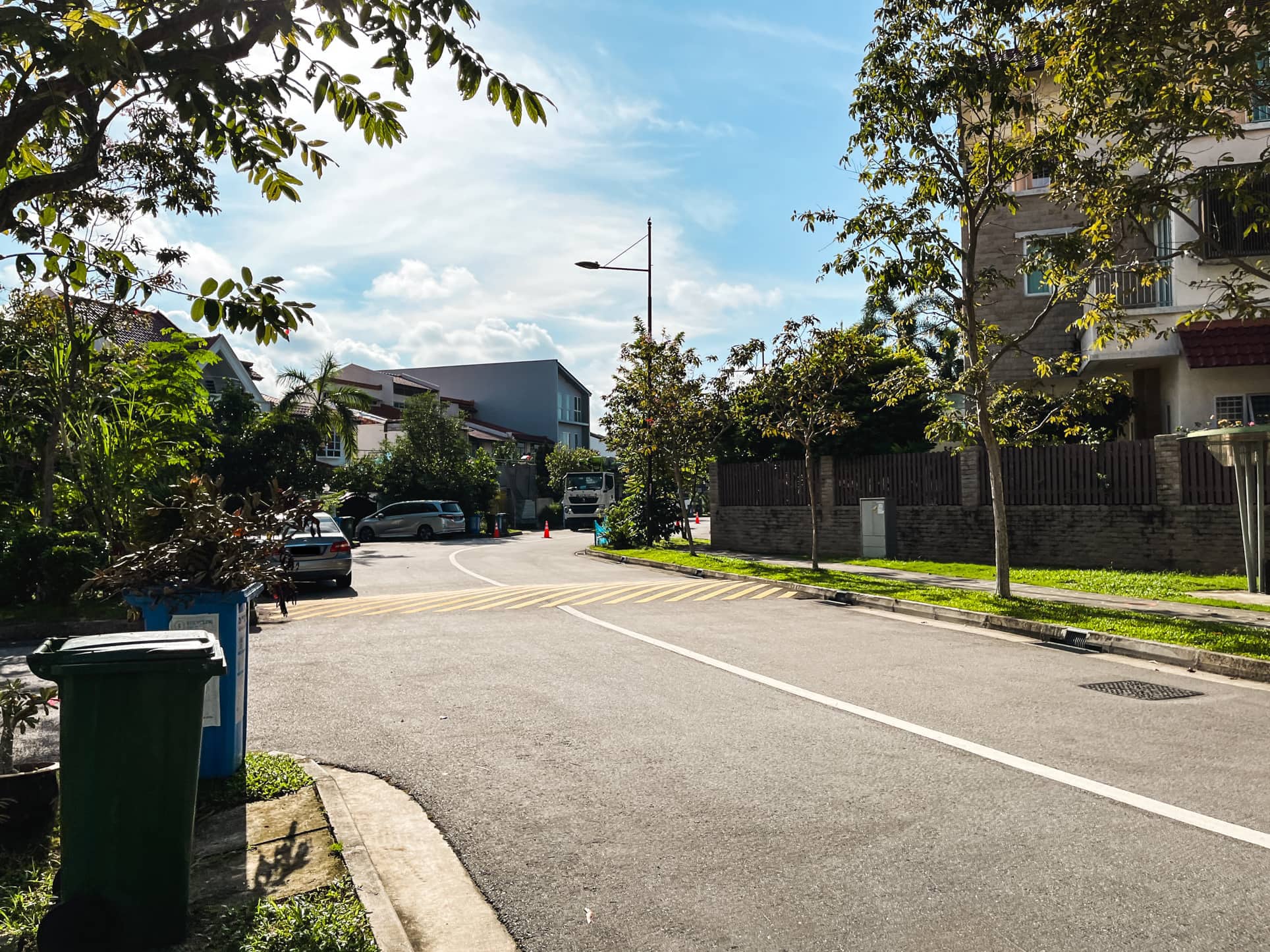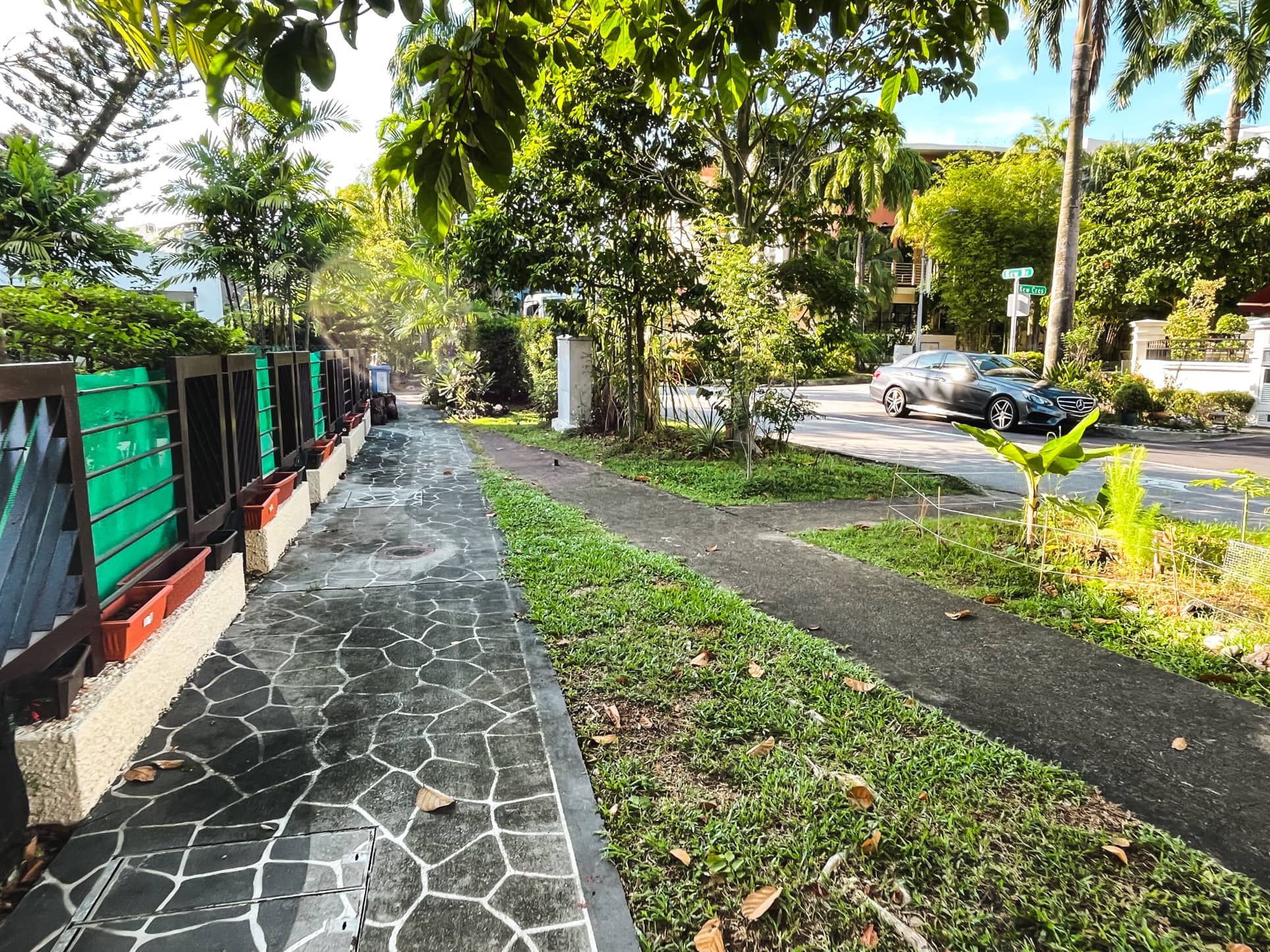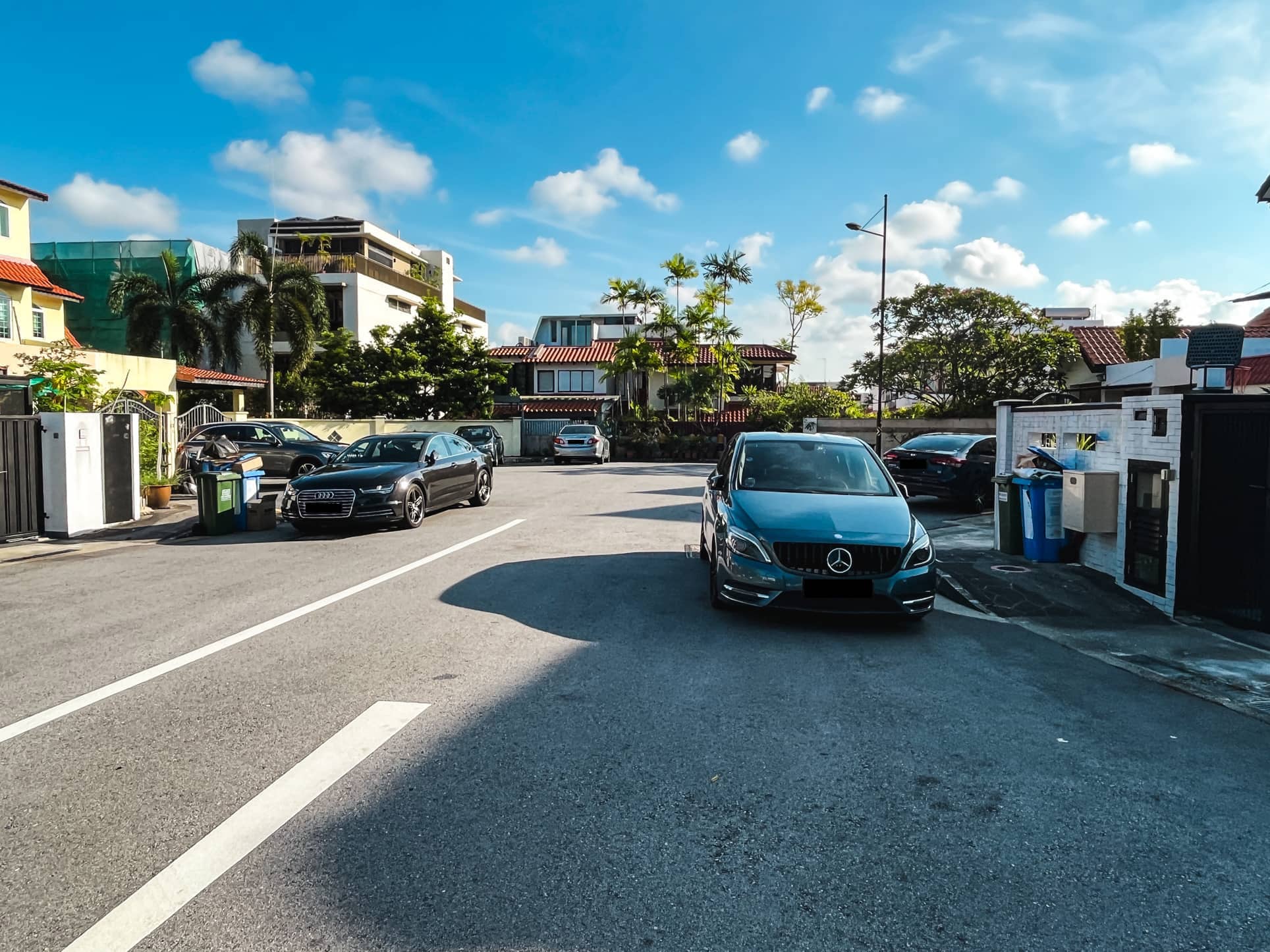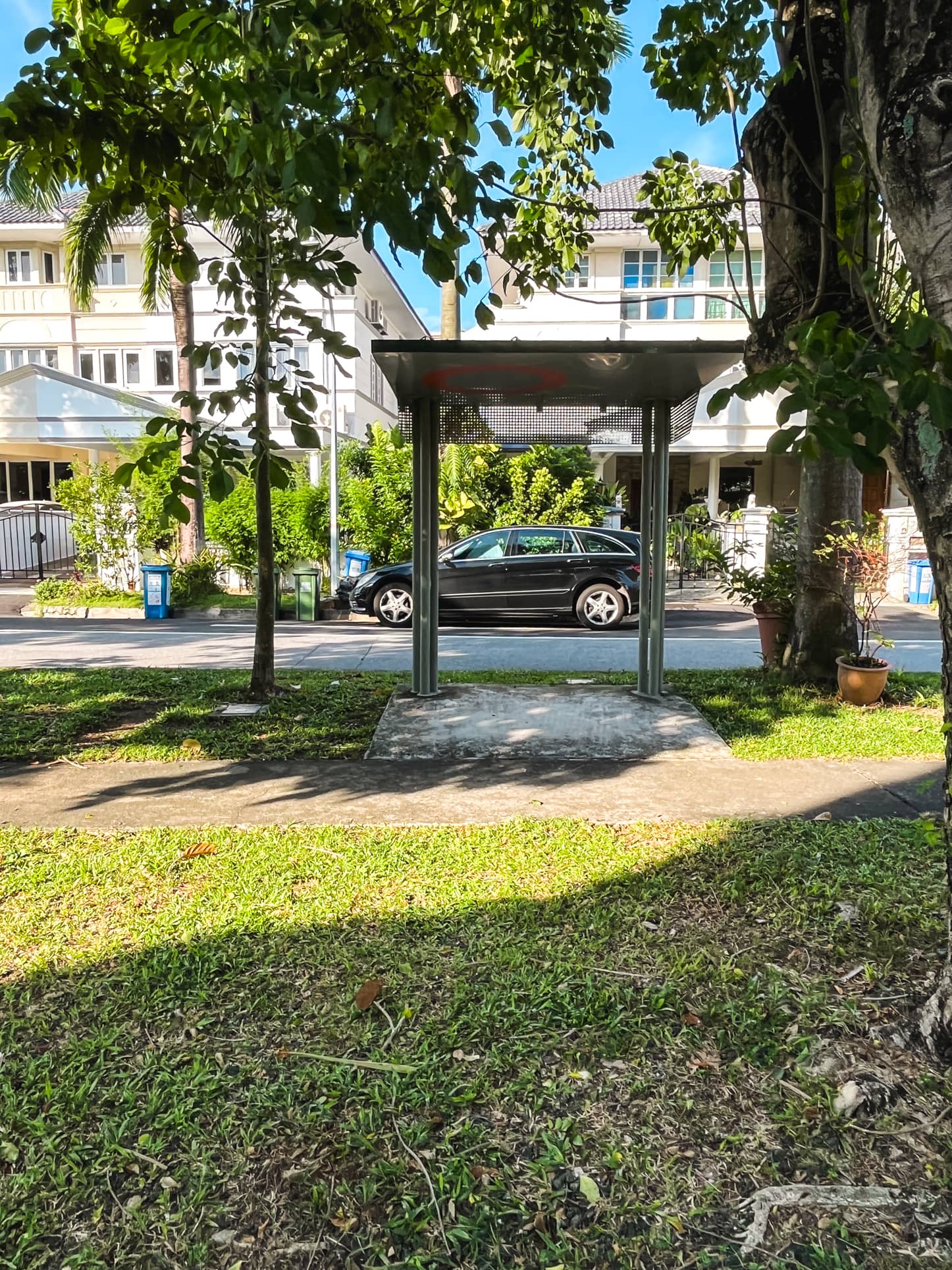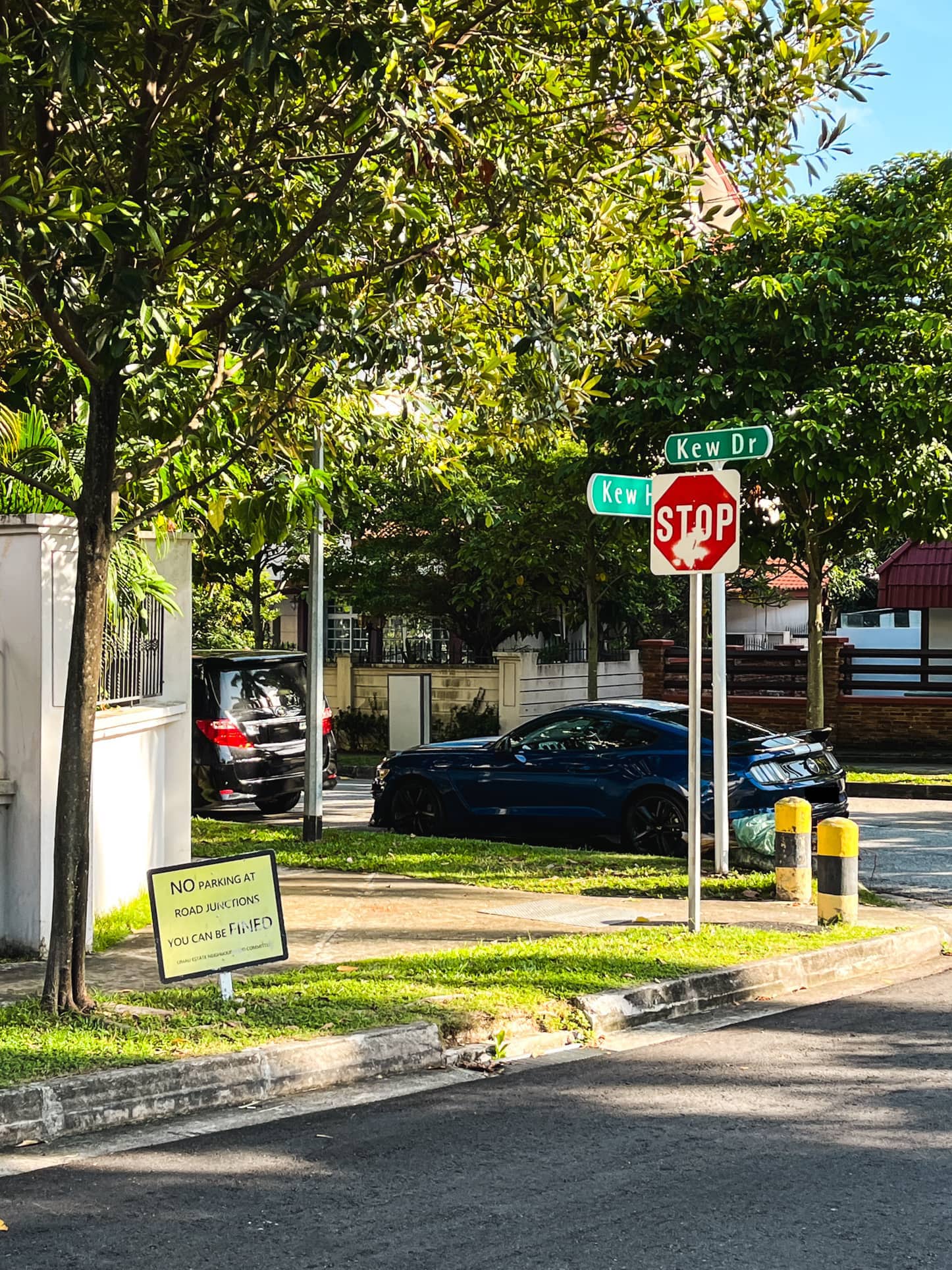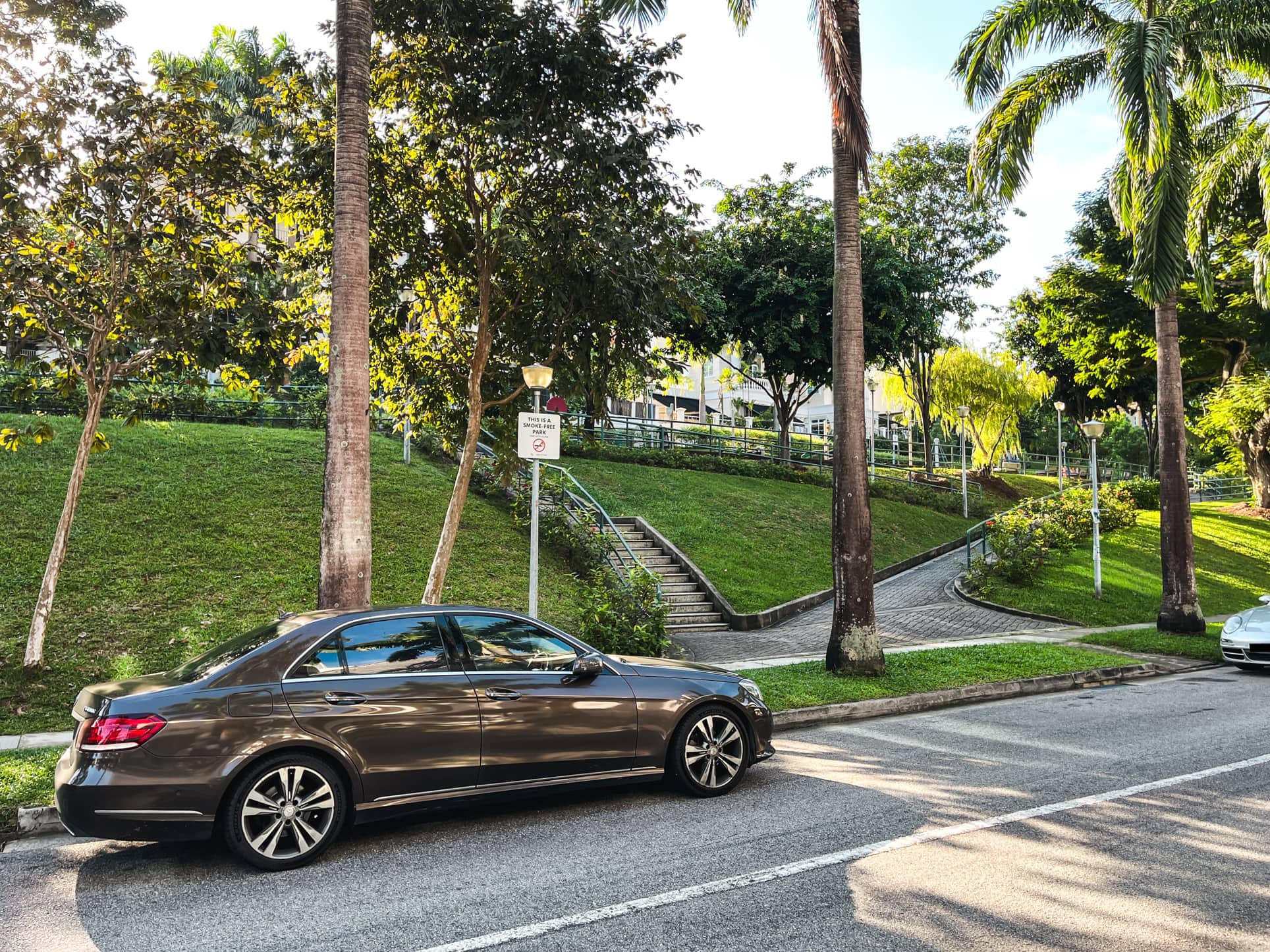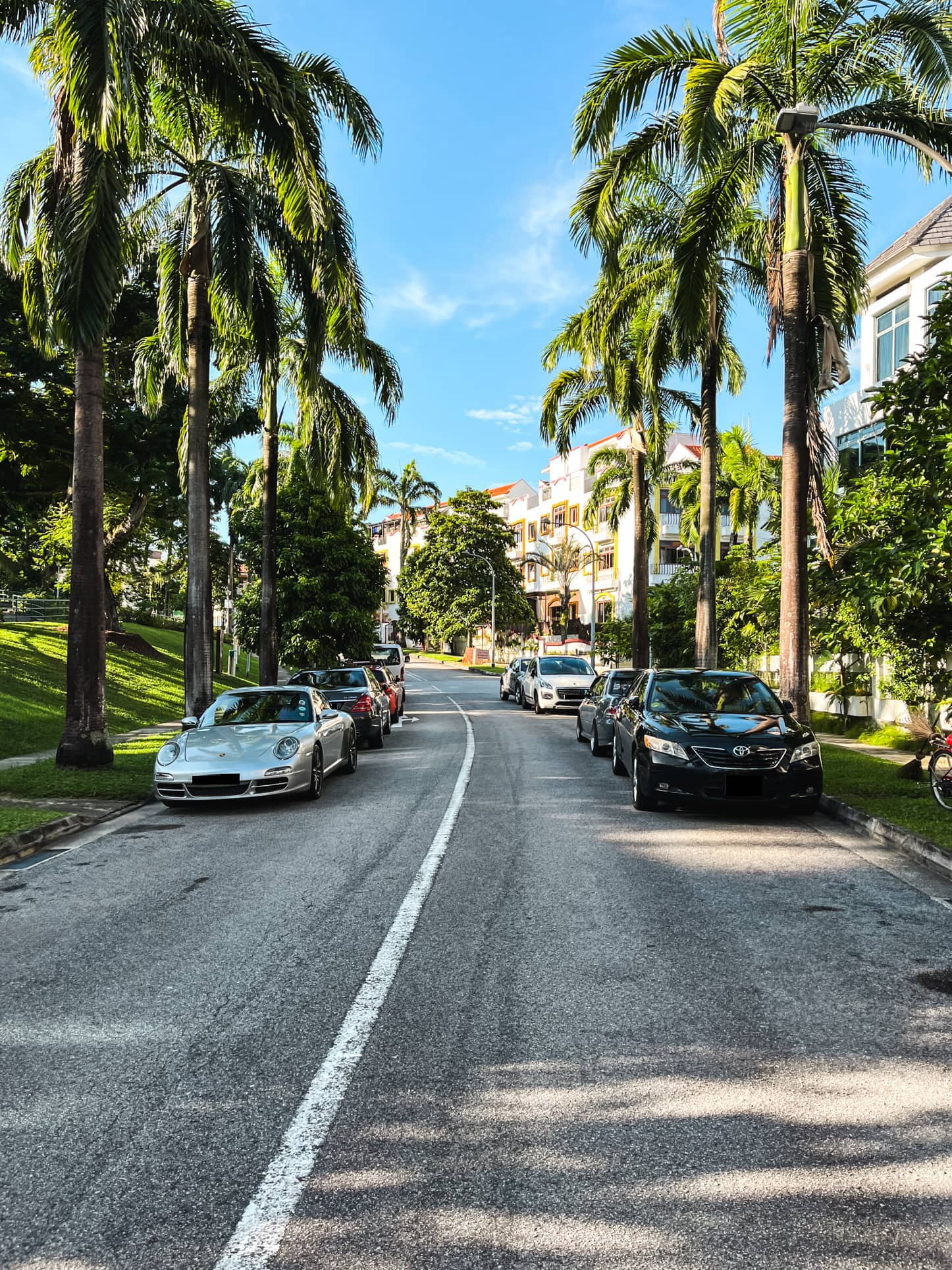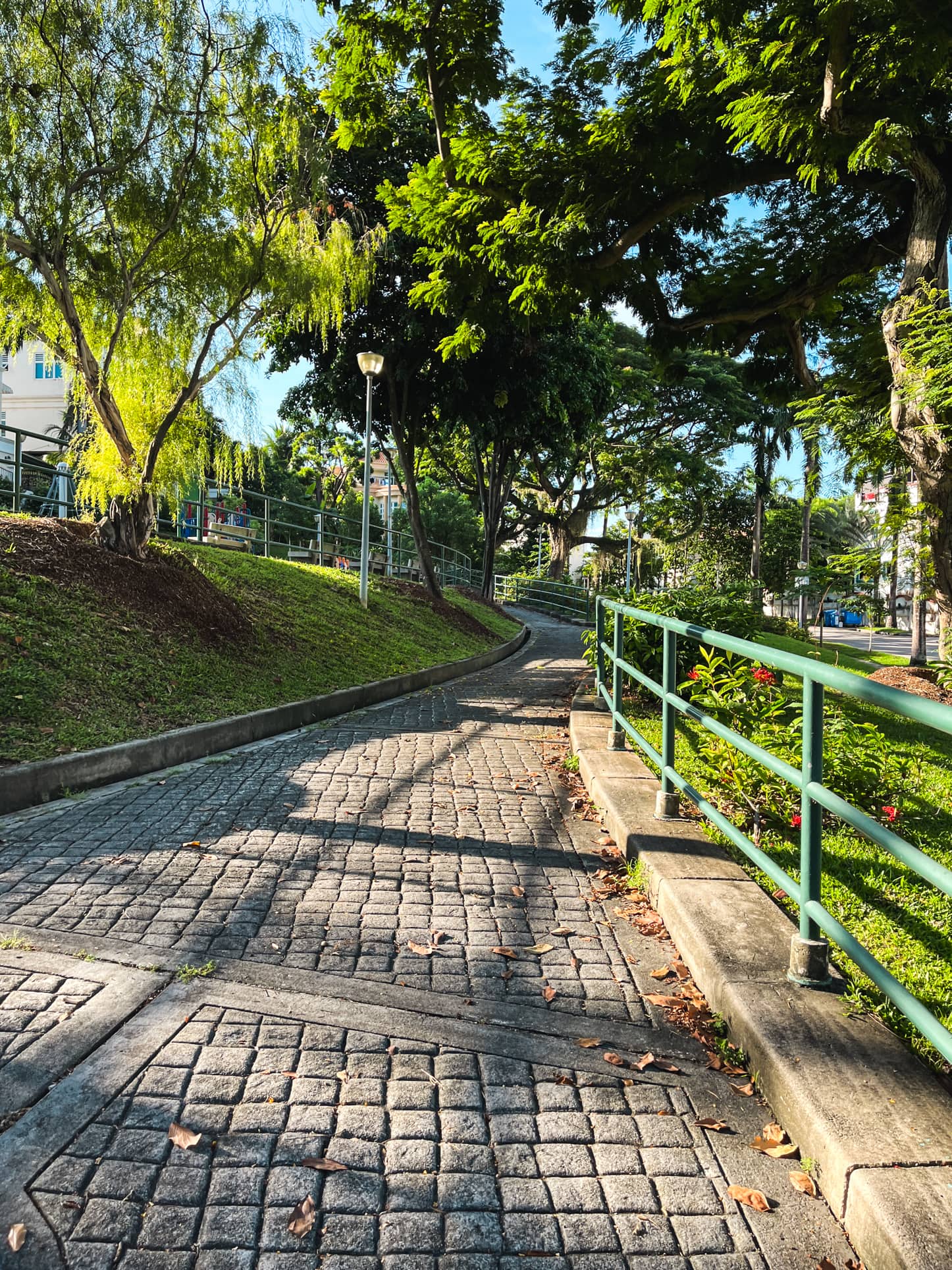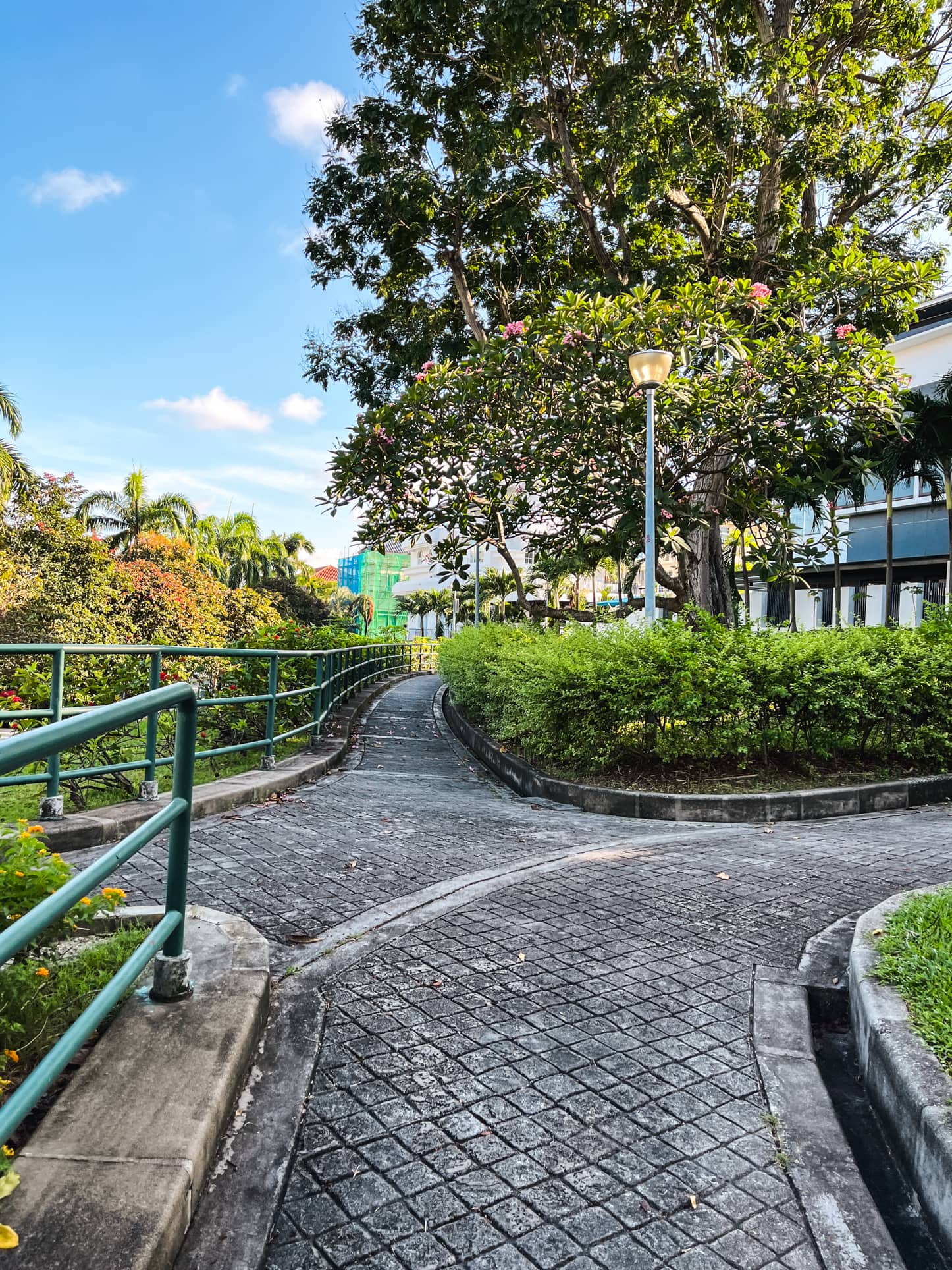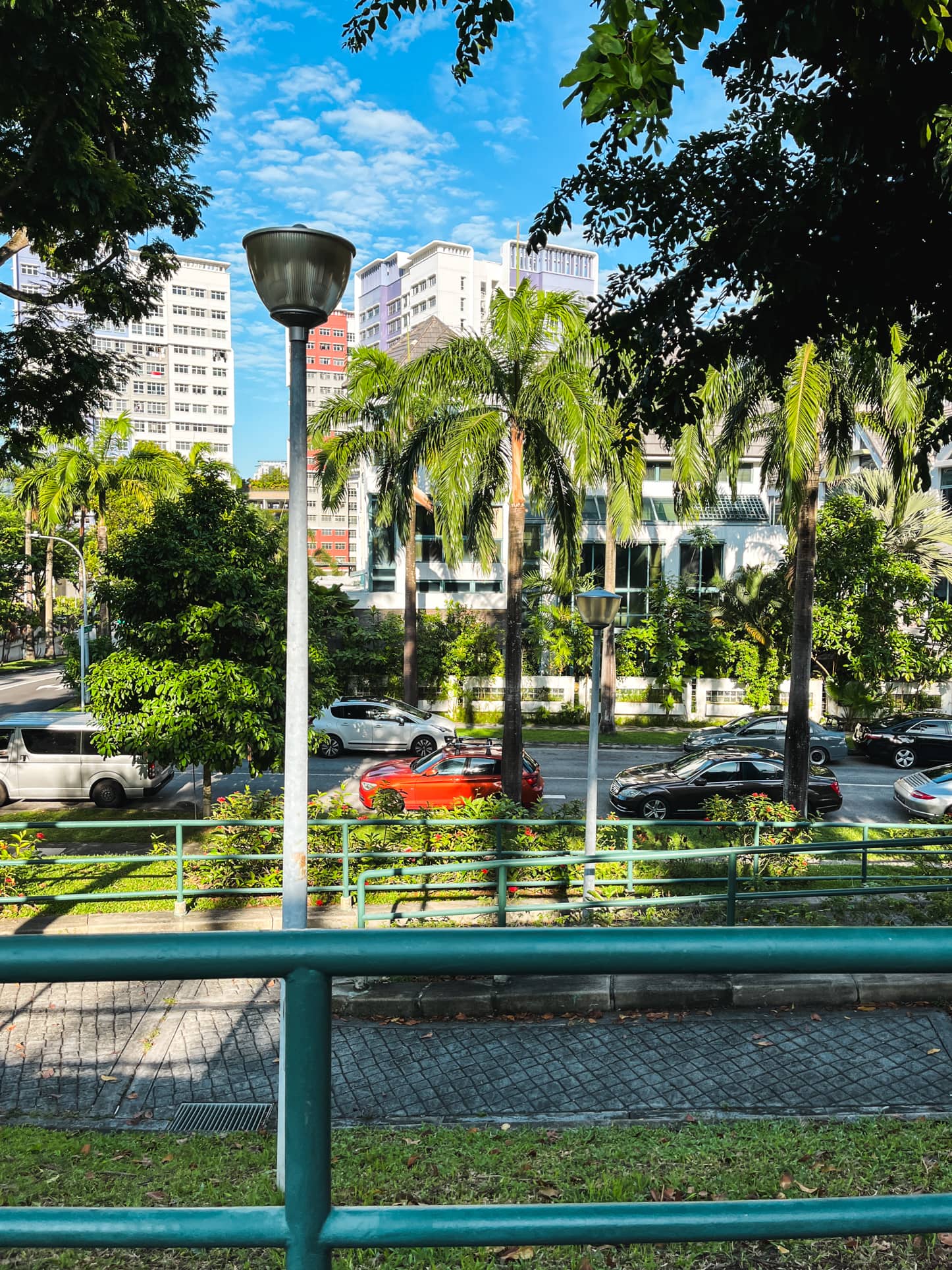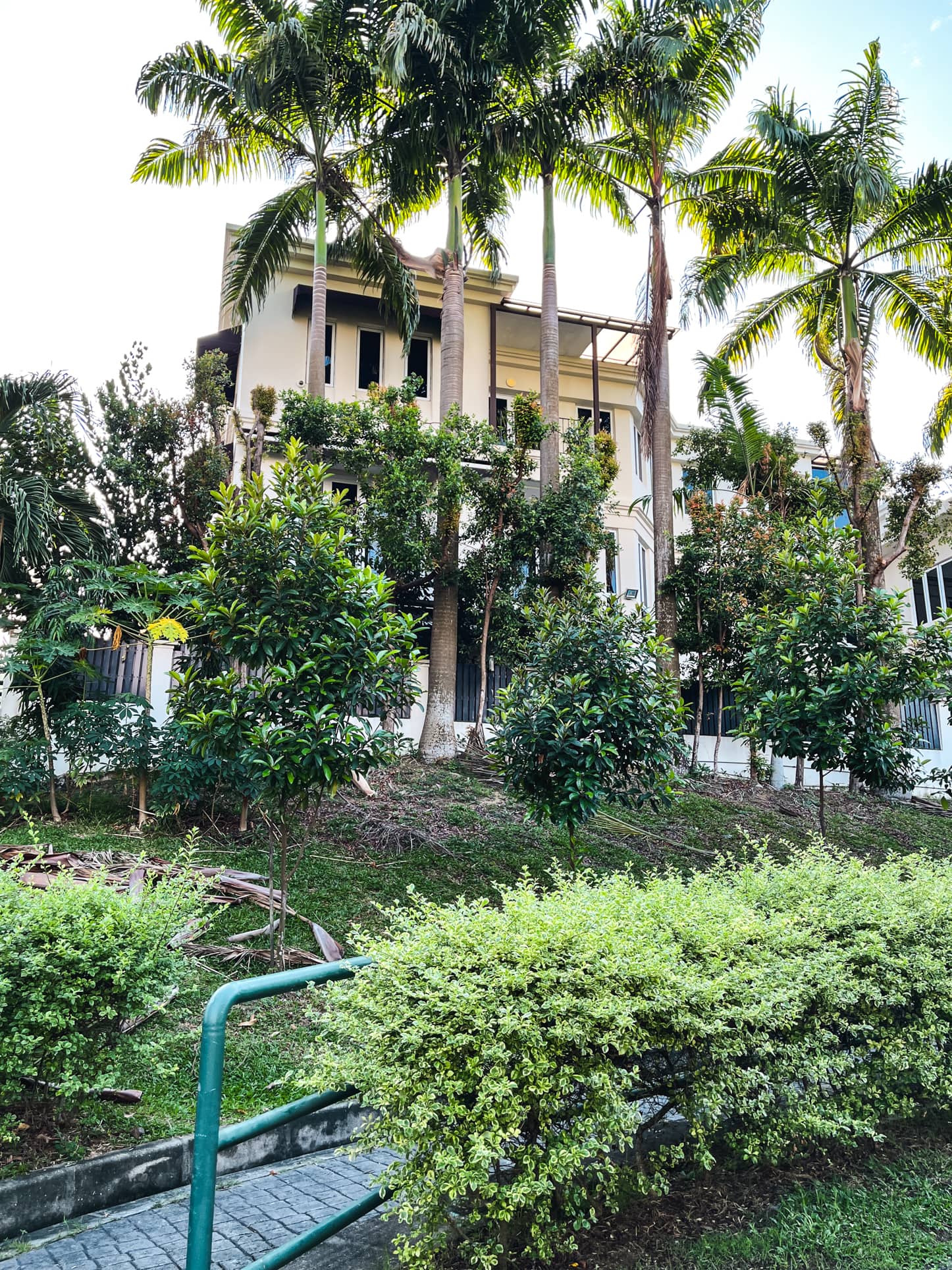 I must say, I would much rather live above the playground than below it! (If you were wondering, that's Kew Walk, Kew Heights and Kew Terrace above the playground whilst Kew Crescent lies below.)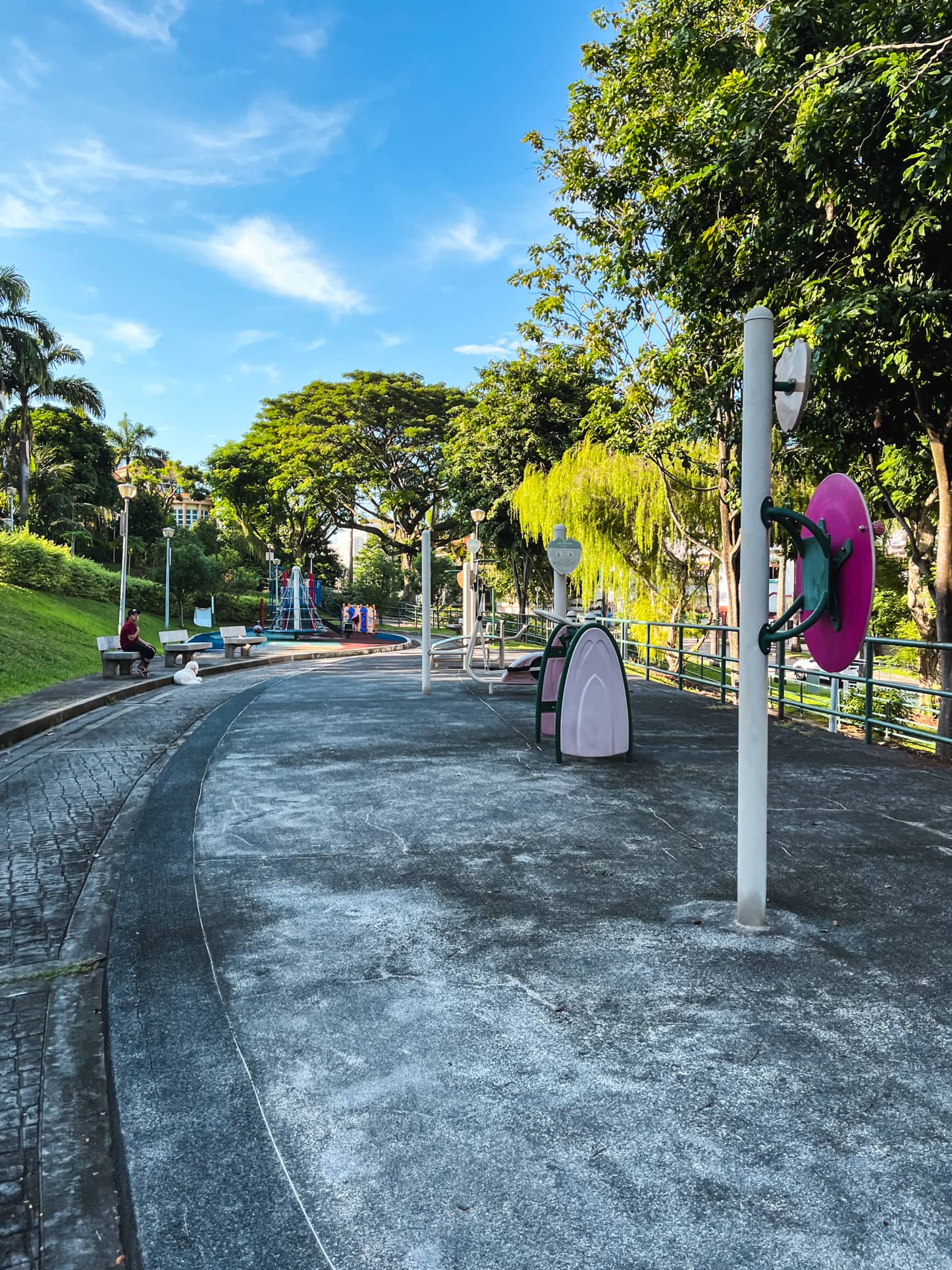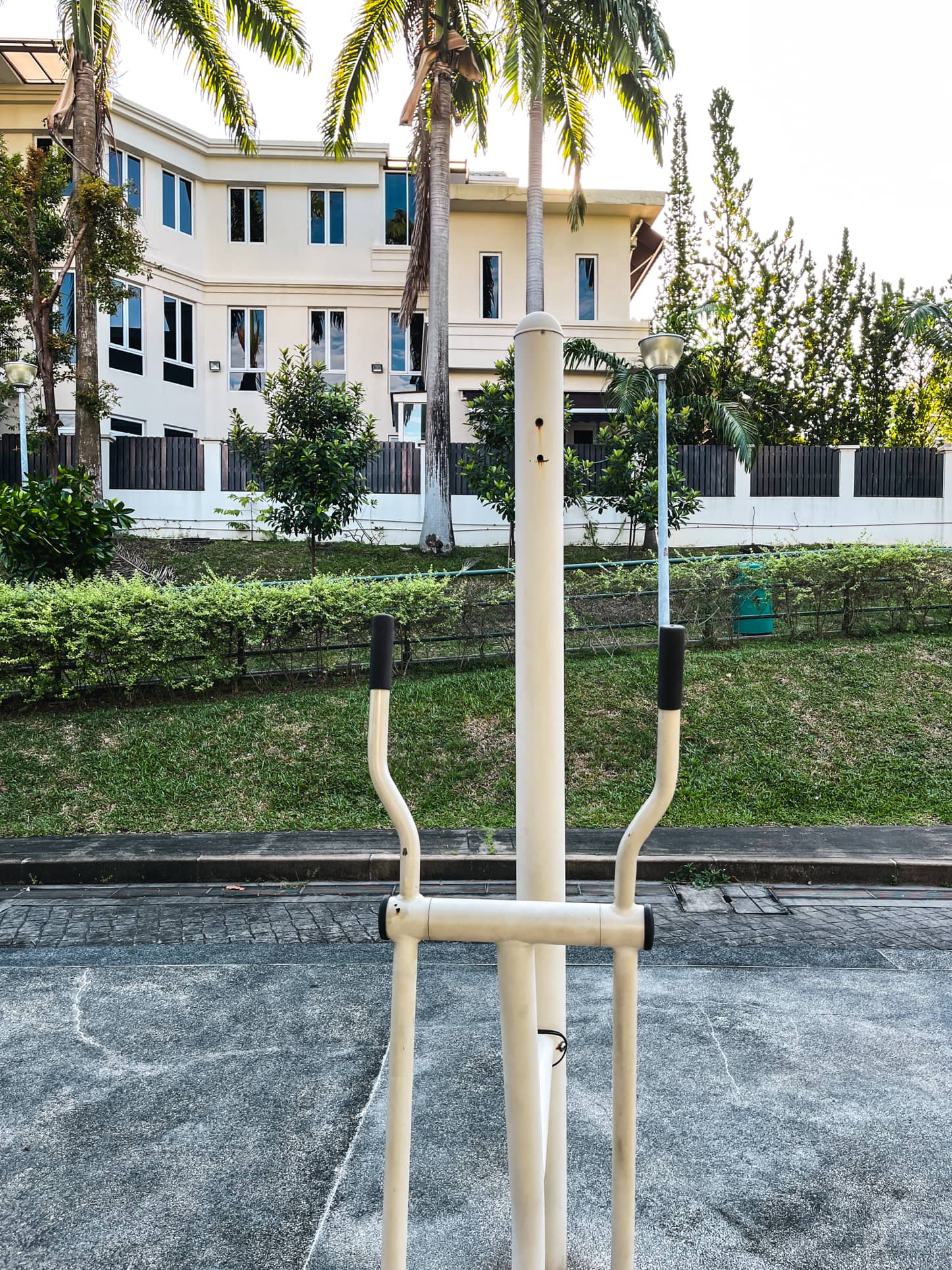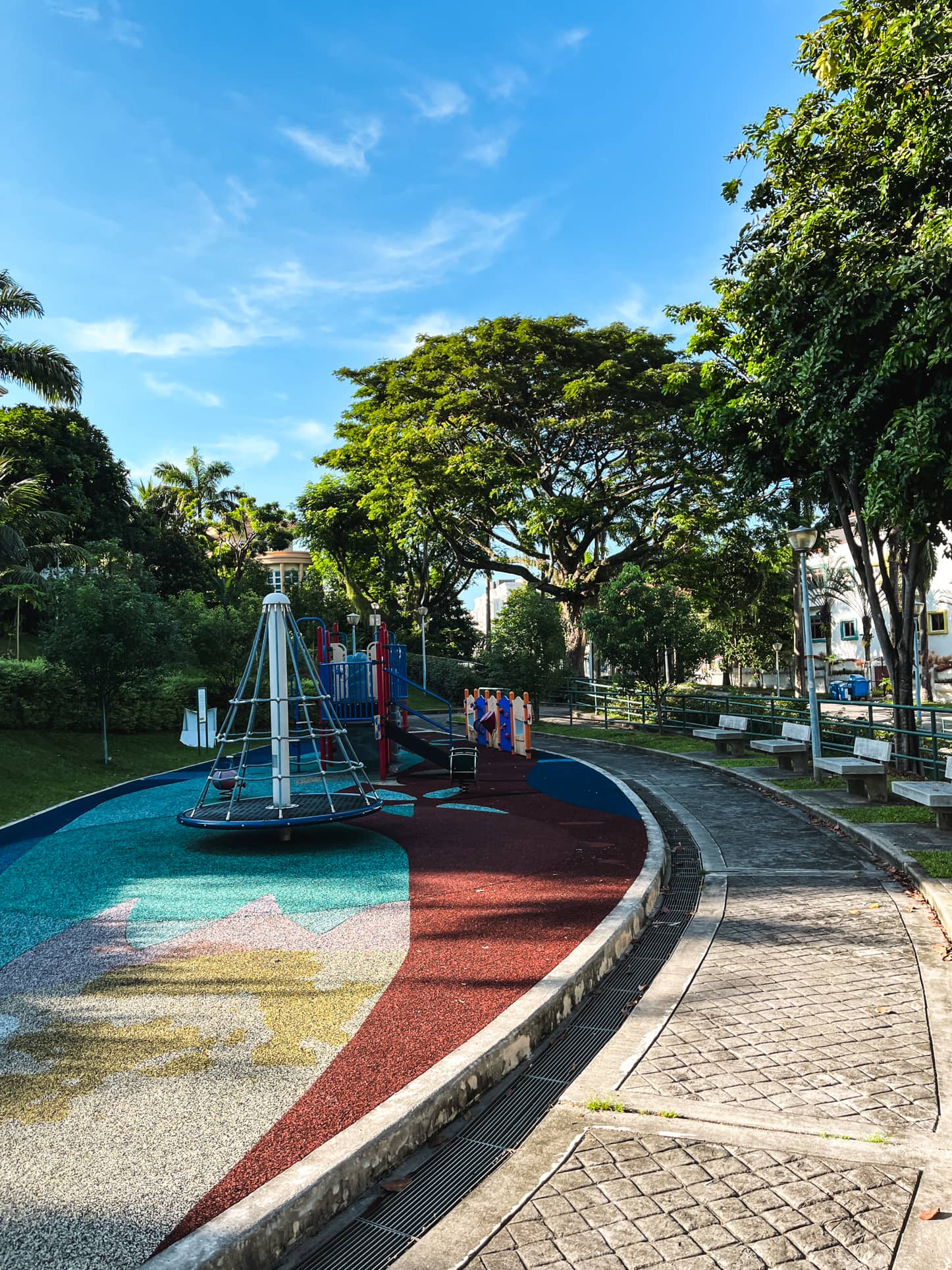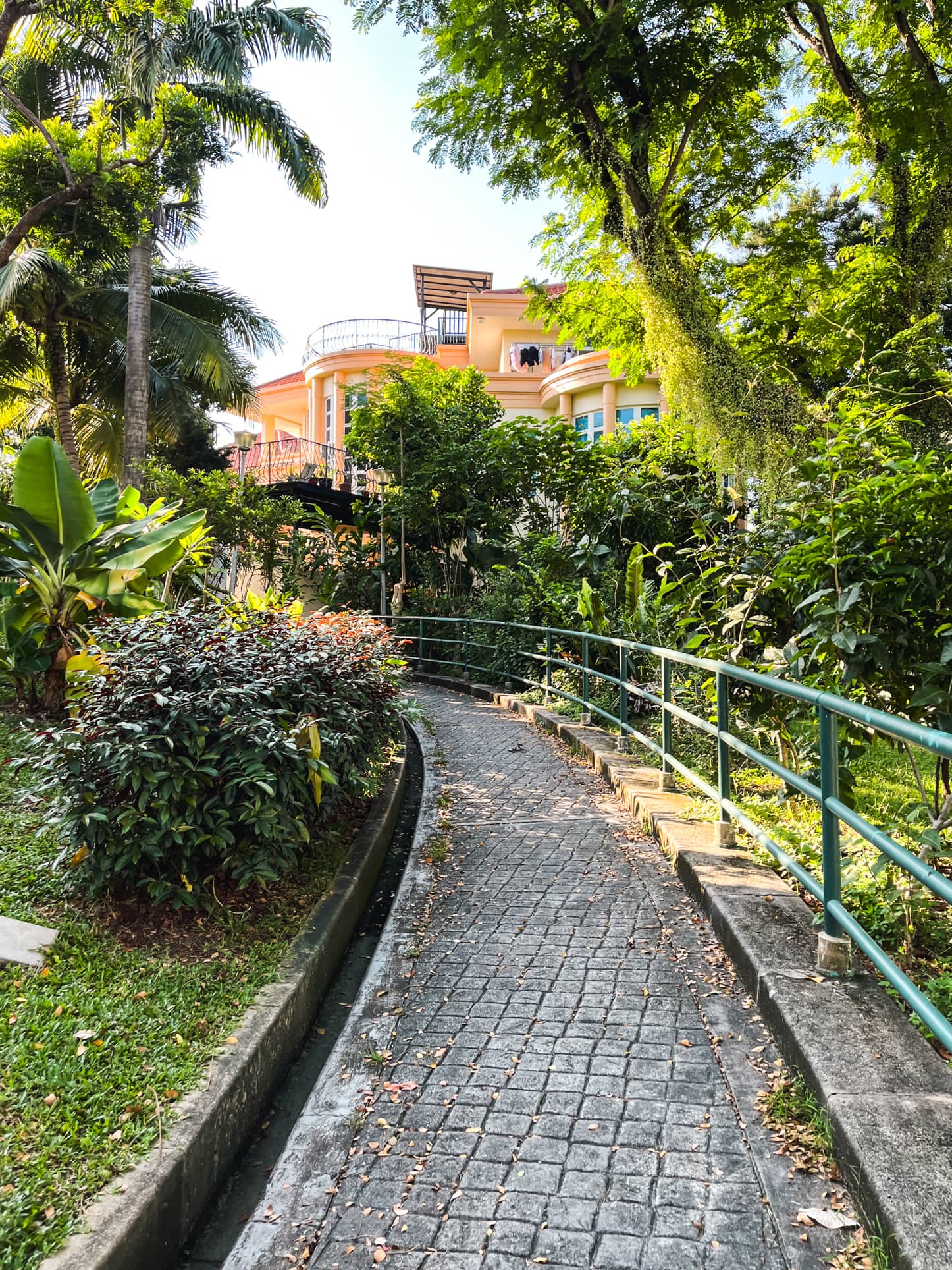 I walked up to take a look and found lots of mango fruits lying on the ground, presumably having fallen down from the tree in one of the houses. I must say, that really made me feel the appeal of the estate (or, rather, living in a landed house. Isn't it lovely to have fresh produce right at your doorstep?)
Anyway, this is a property tour, not a gardening one, so I shall not enthuse about the subject too much.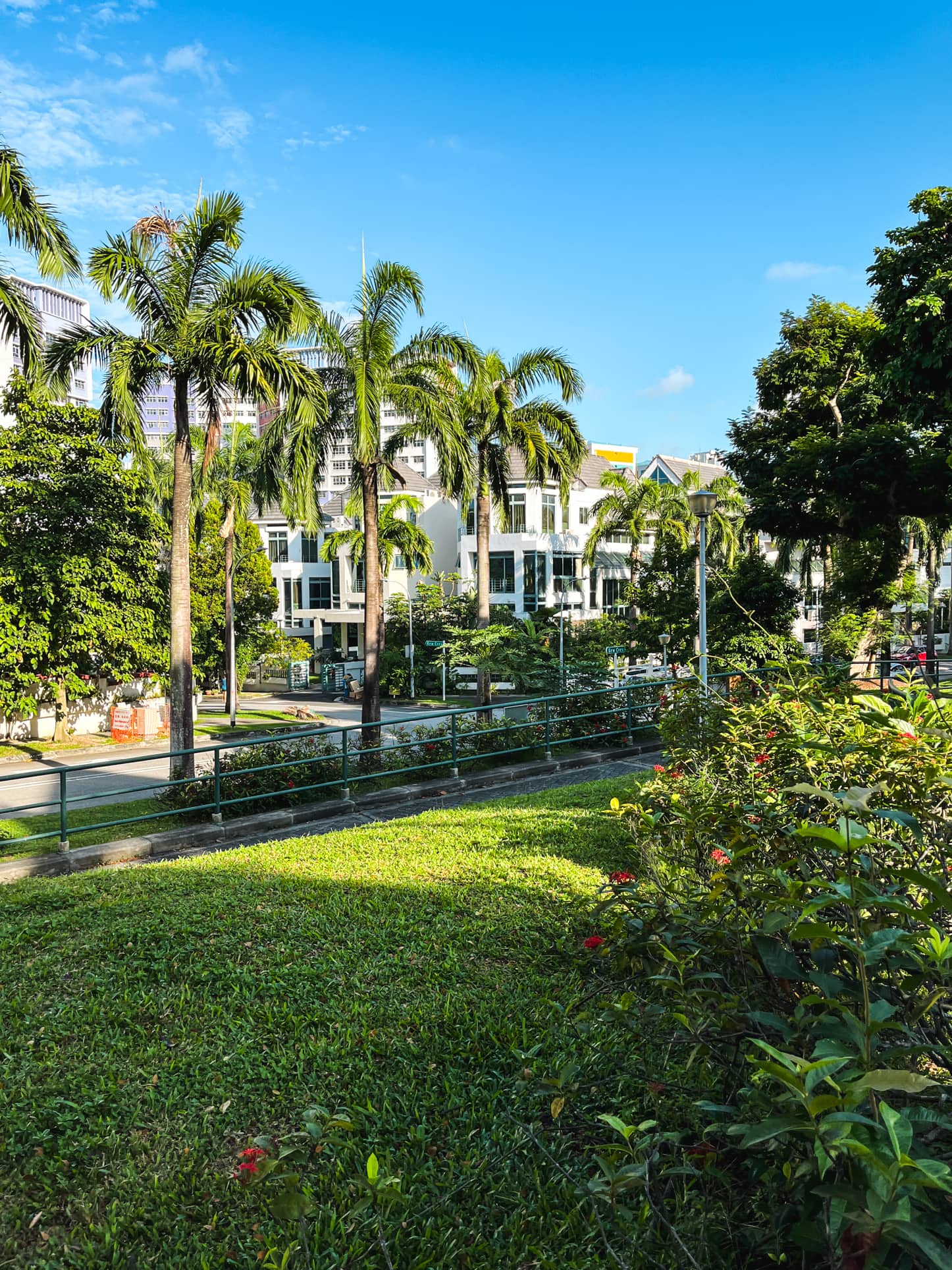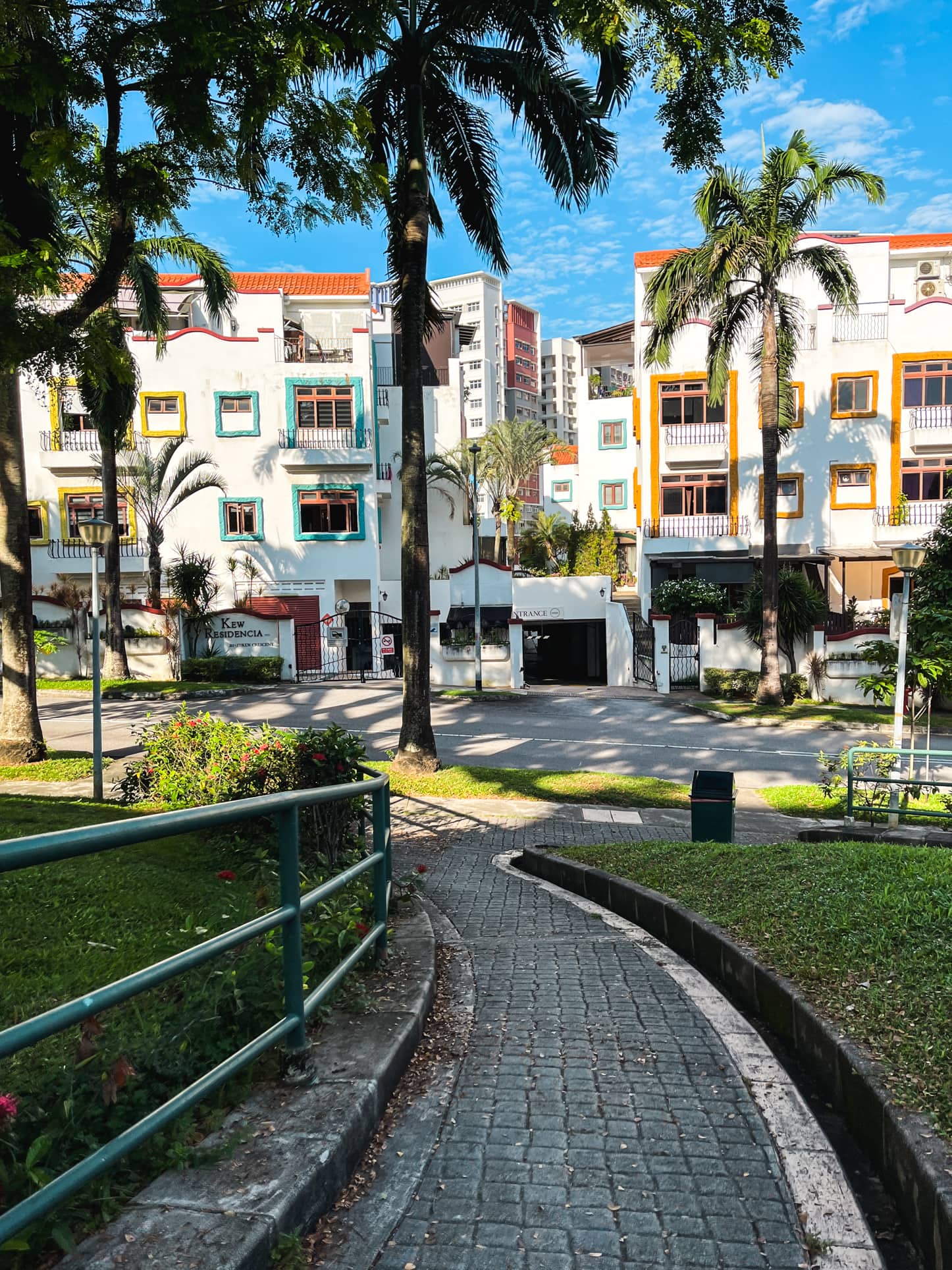 Note: this playground was the shadiest part of the whole estate – I think it's because of the shadows from the properties on higher ground here.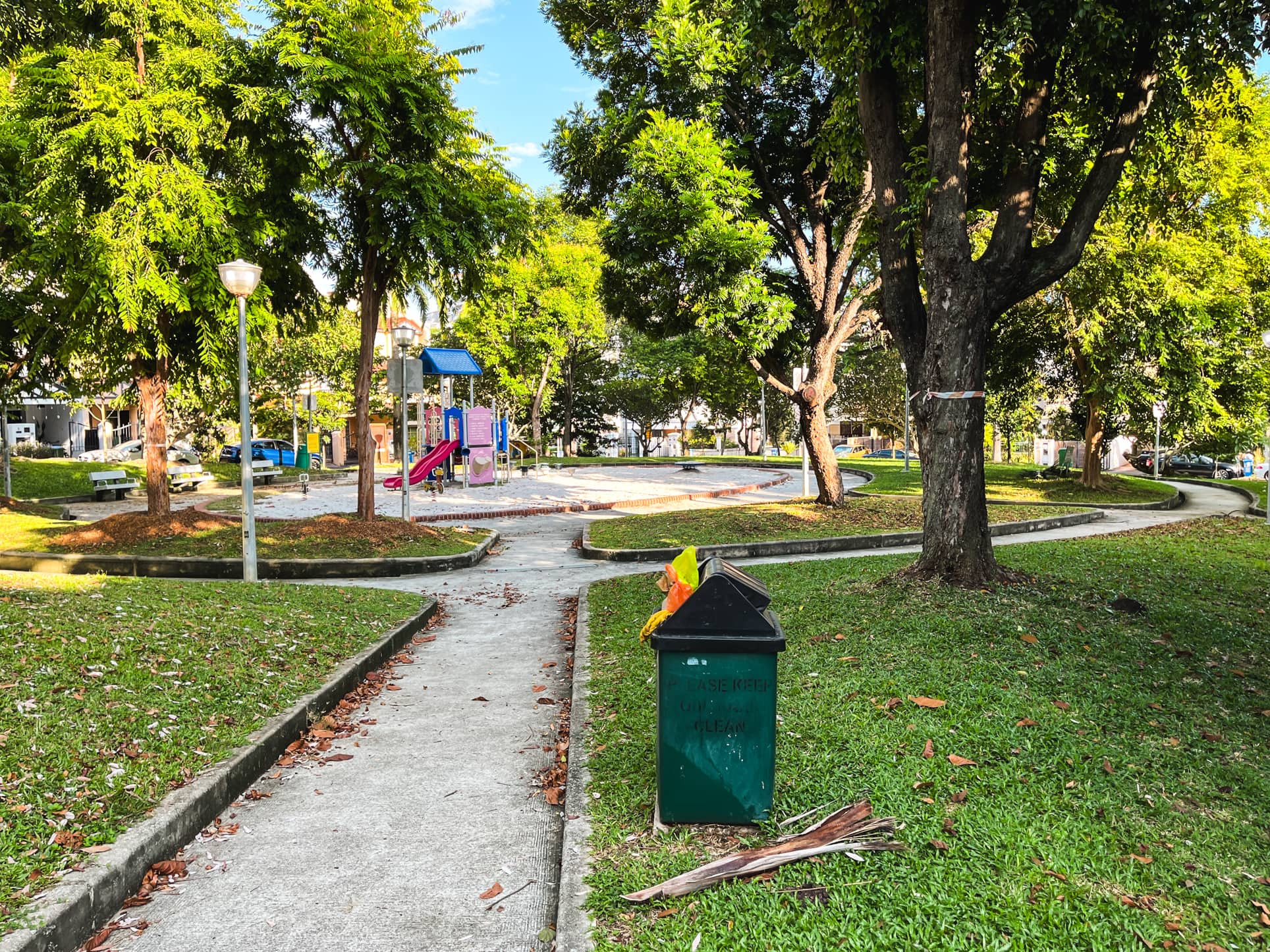 It is slightly different from the other two as it has a sandbox for kids to play in. Other than that it's nothing special although, like the previous playgrounds, it has a lot of space. Still, parents seem quite pleased with it as it has an average 4.3 star rating on Google (albeit from only 7 reviews.)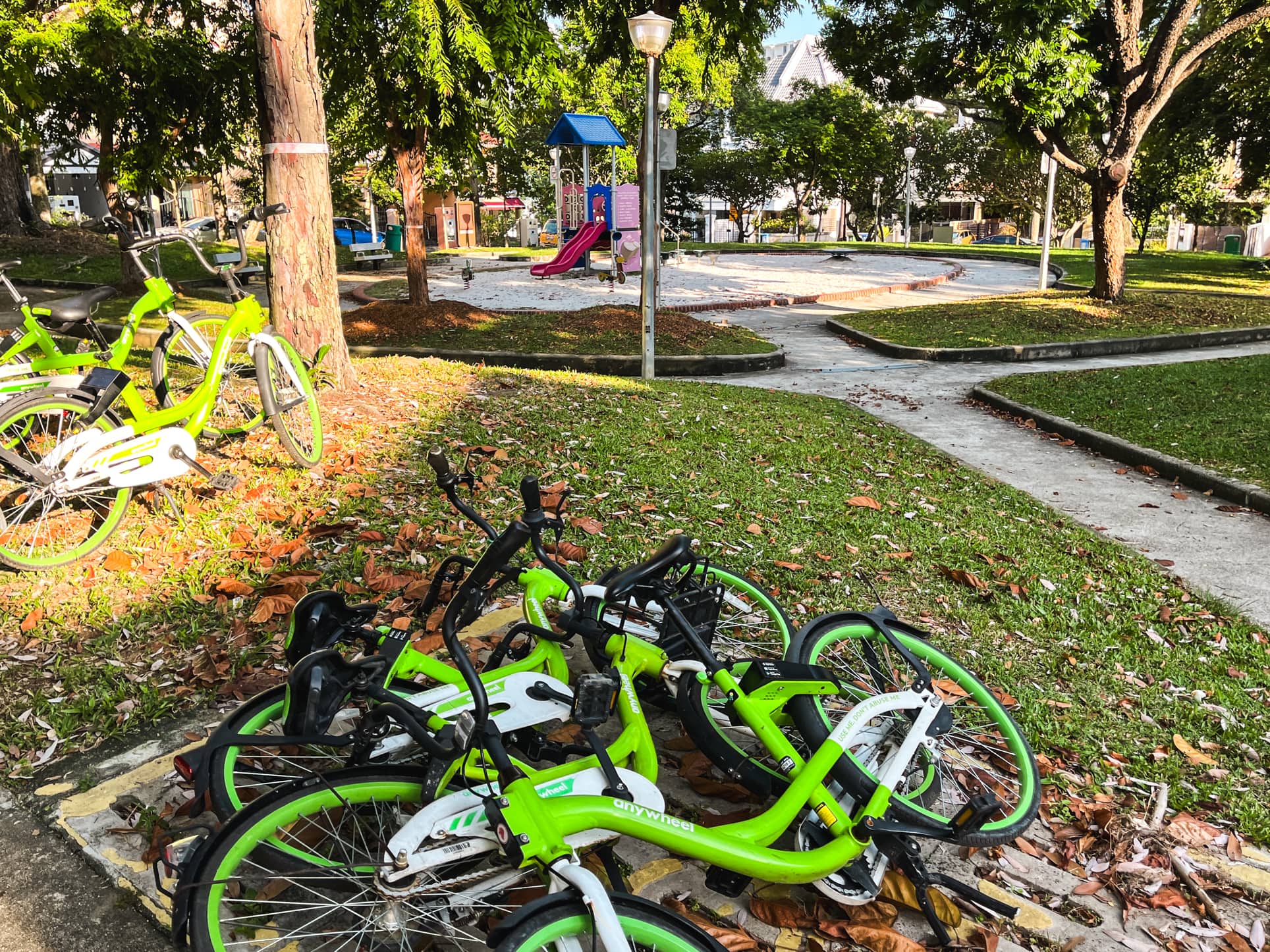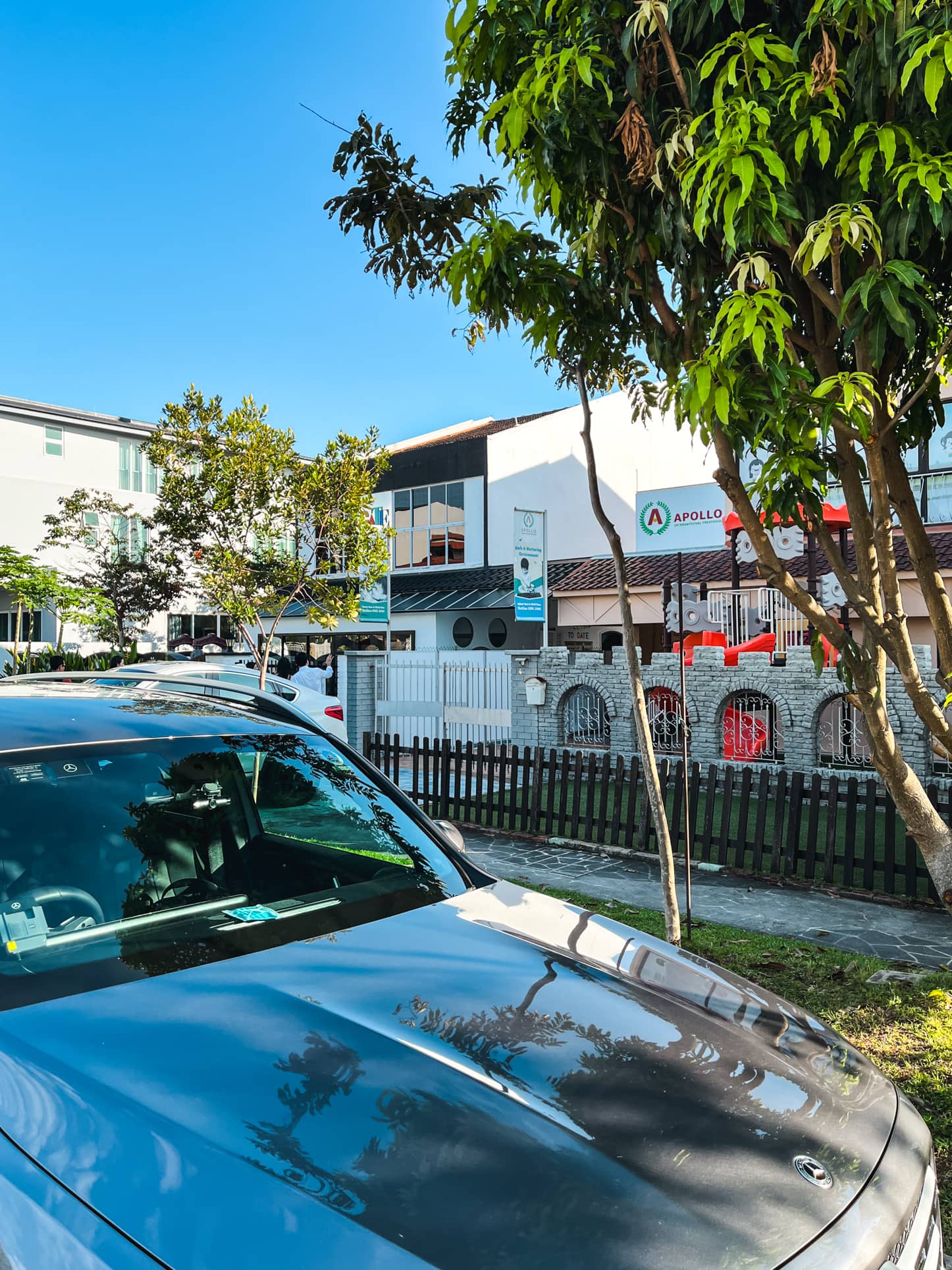 We've almost come to the end of today's tour, but before we go, let me show you the other main road in the area (Bedok South Road, where the HDB estate and all the conveniences are.)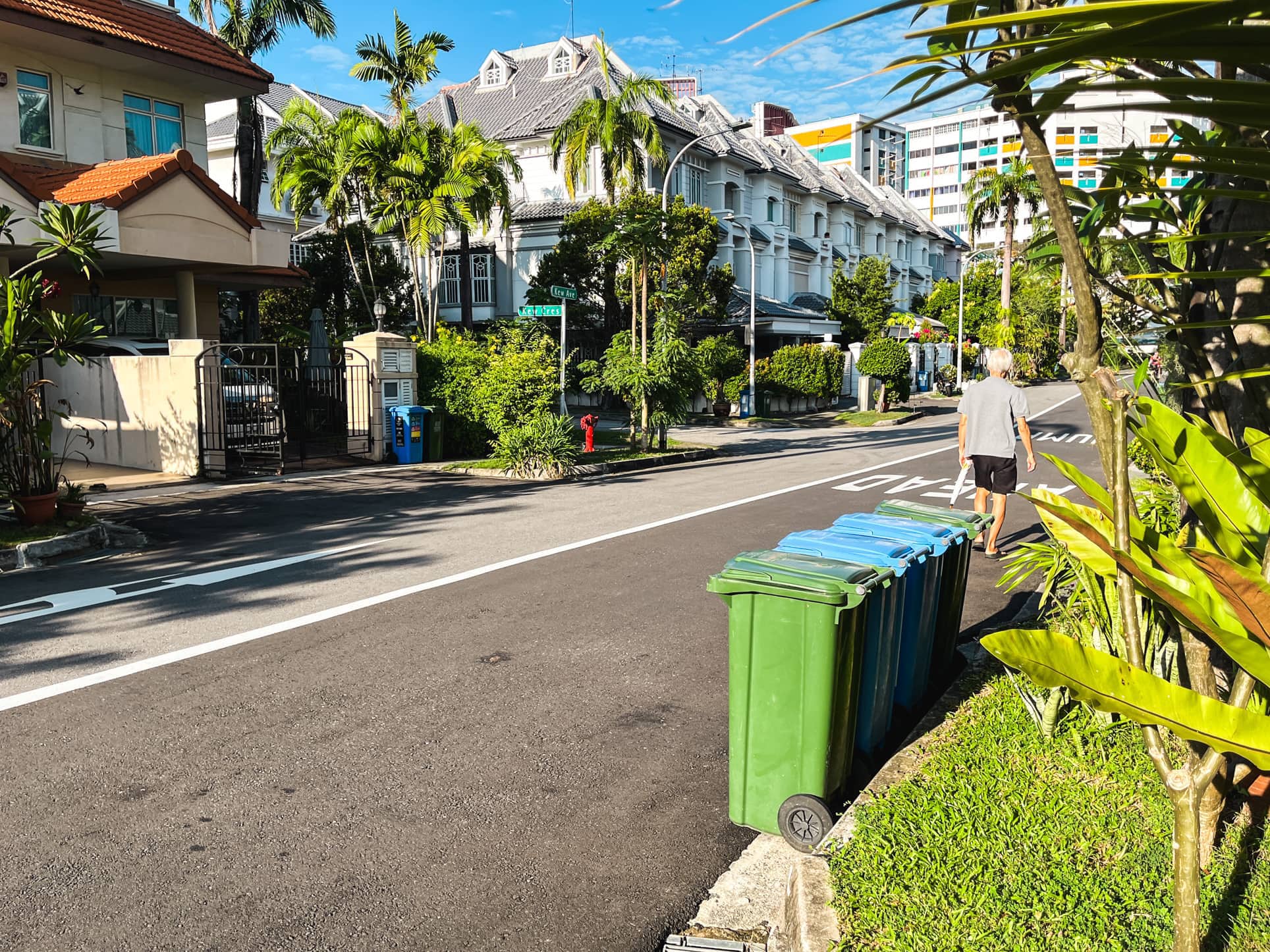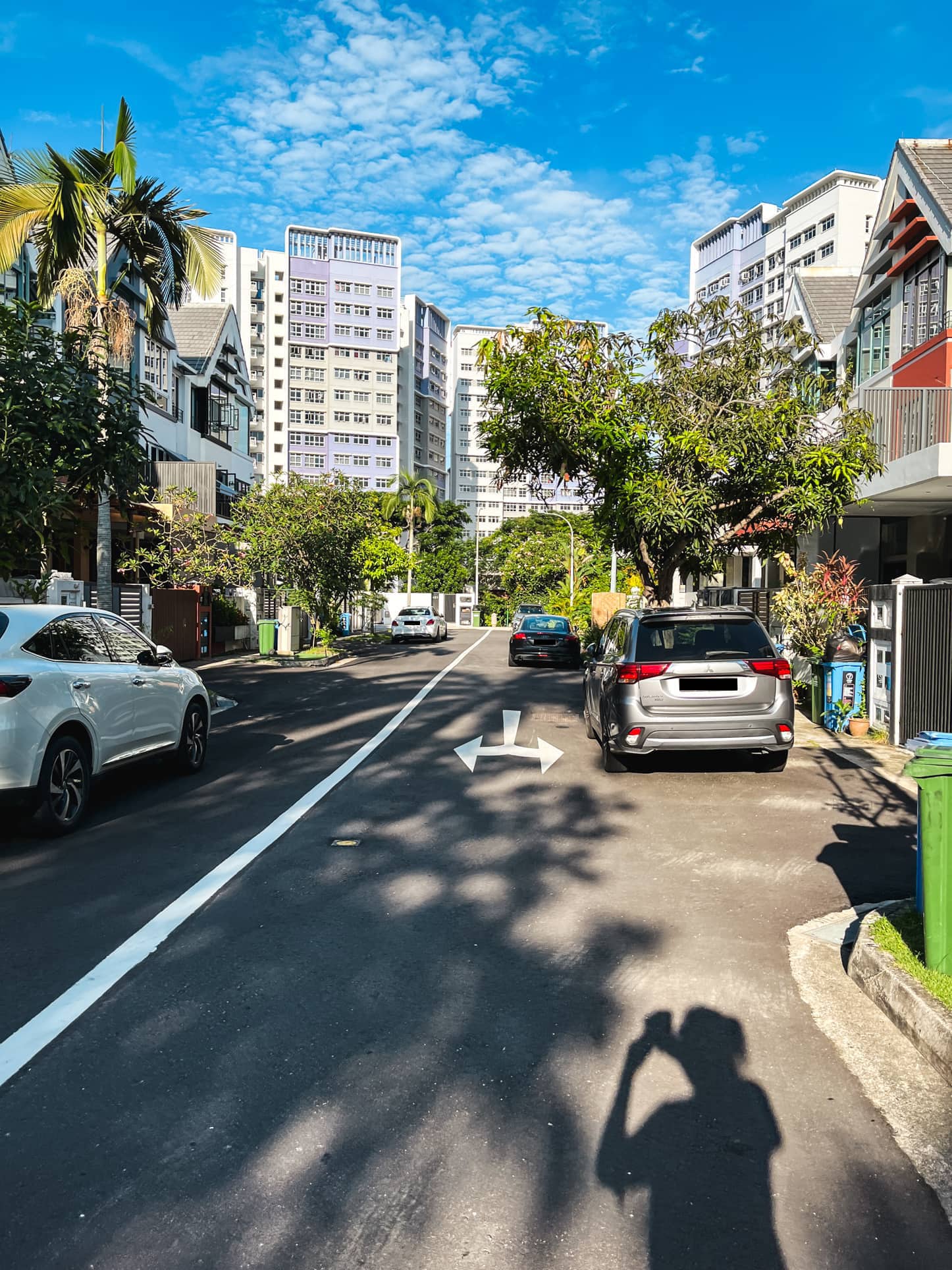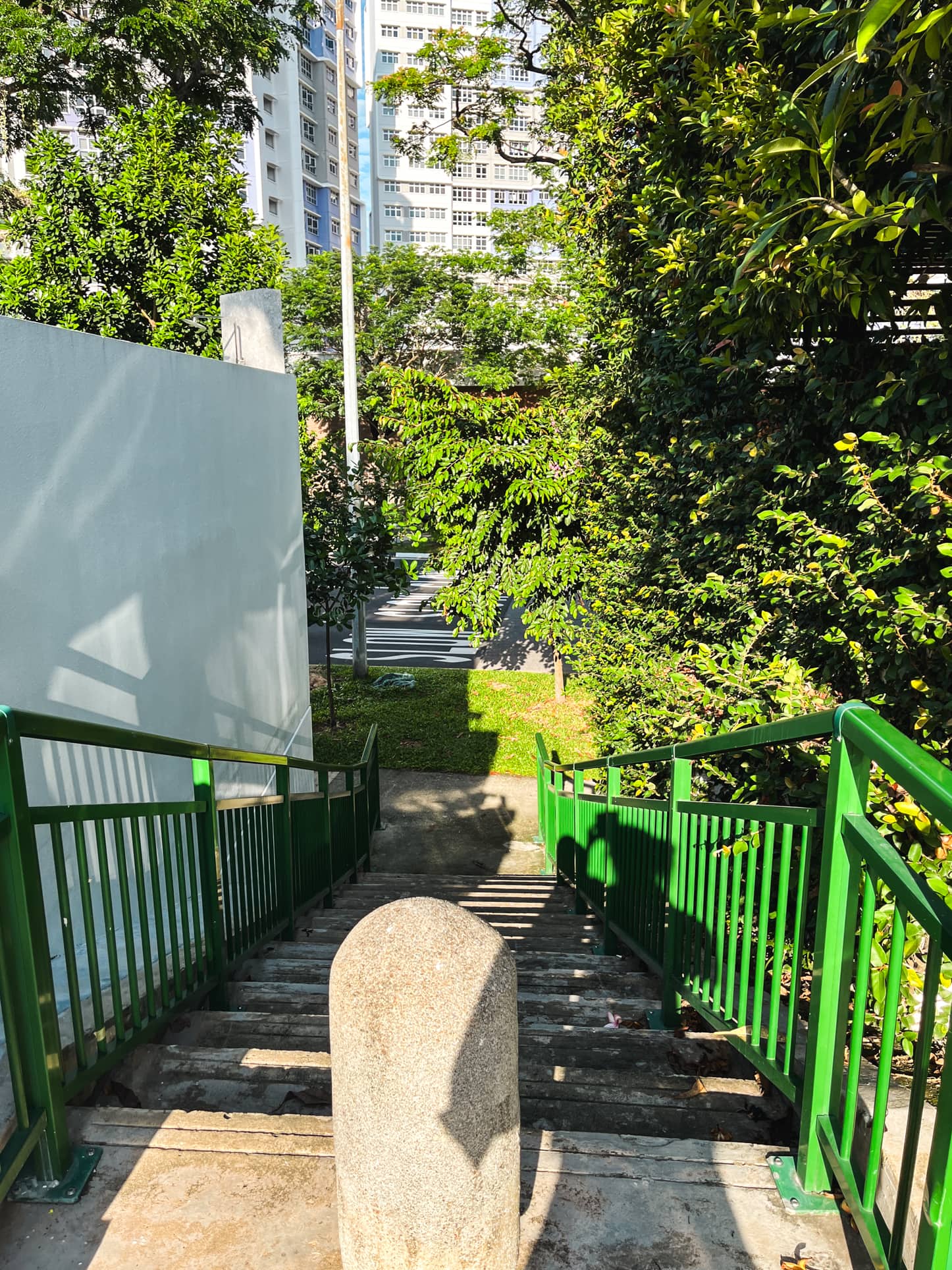 On the note of Kew Crescent, there was actually a house that sold for $1m+ in 2023 here! (But strata.) There are also "pure" landed houses here that sold for $2m+ in 2022. (All the 2023 sales at Kew Crescent were strata units at the time of writing.)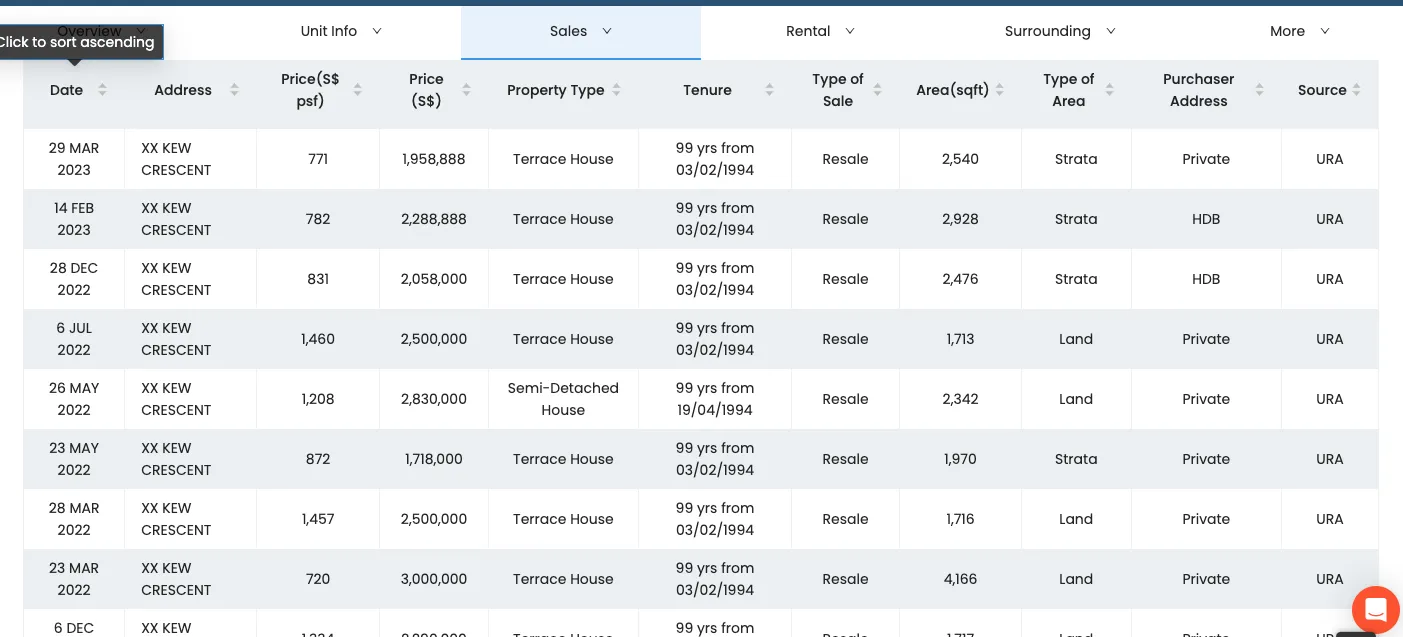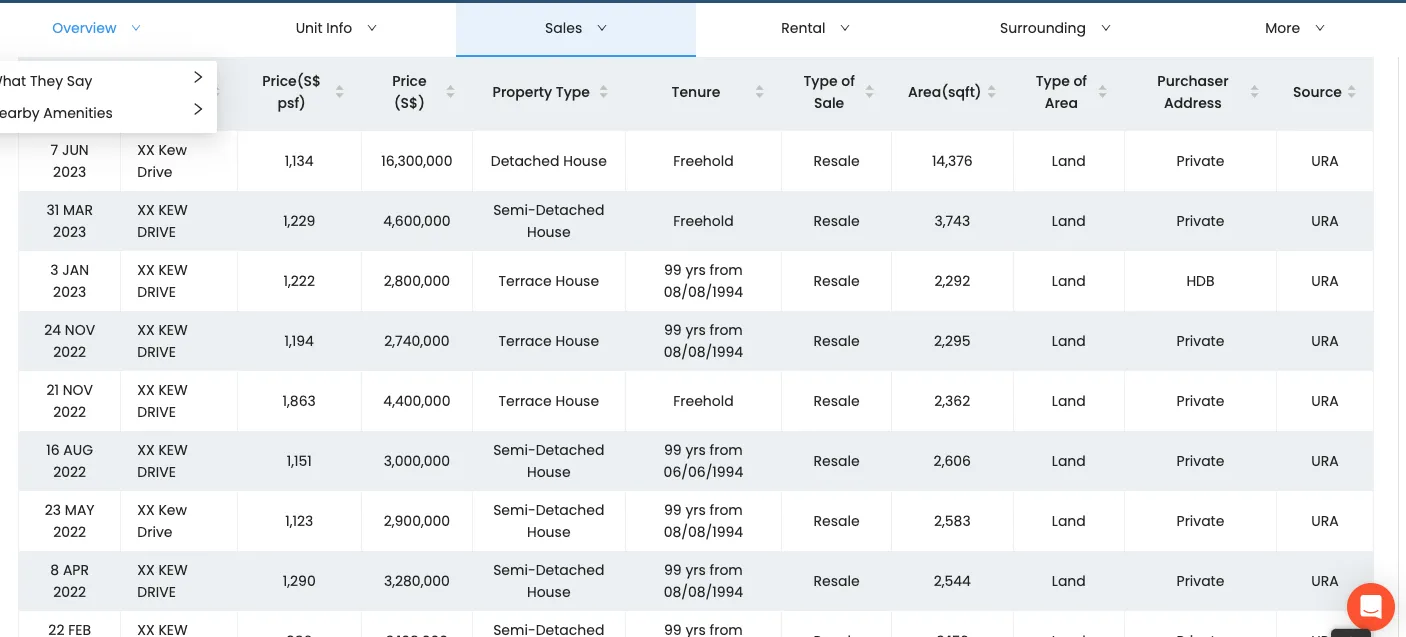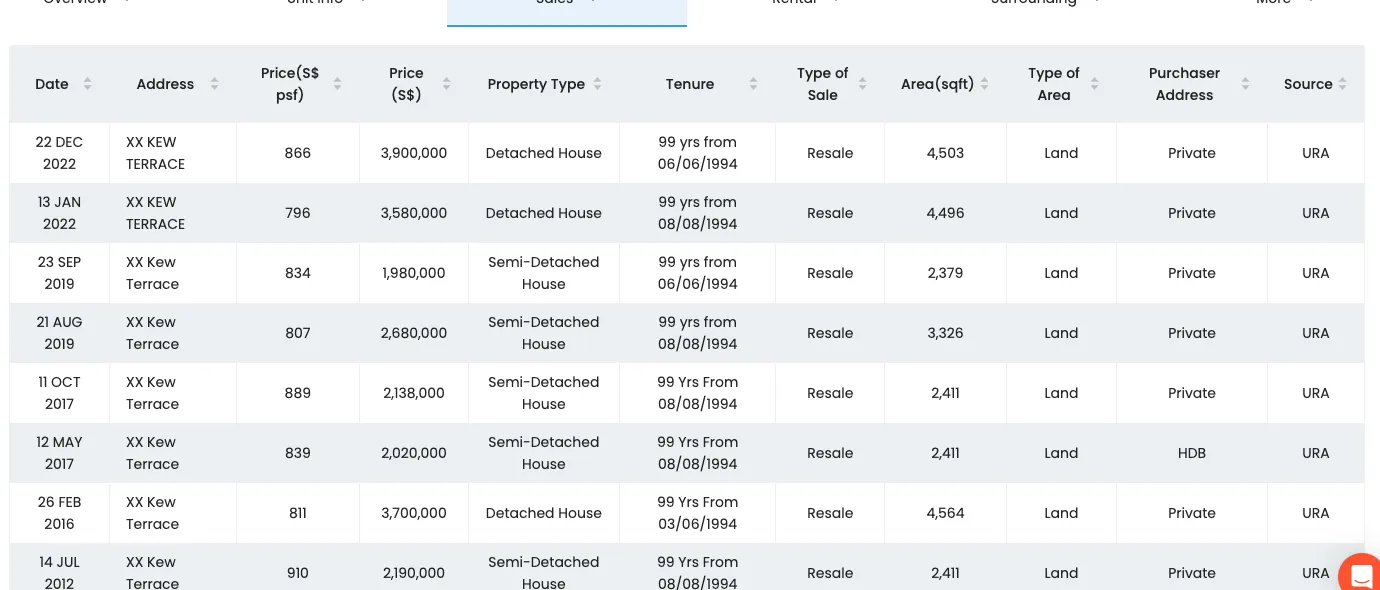 Well, since I've shown you the sales history of three streets, I might as well do it for all of them!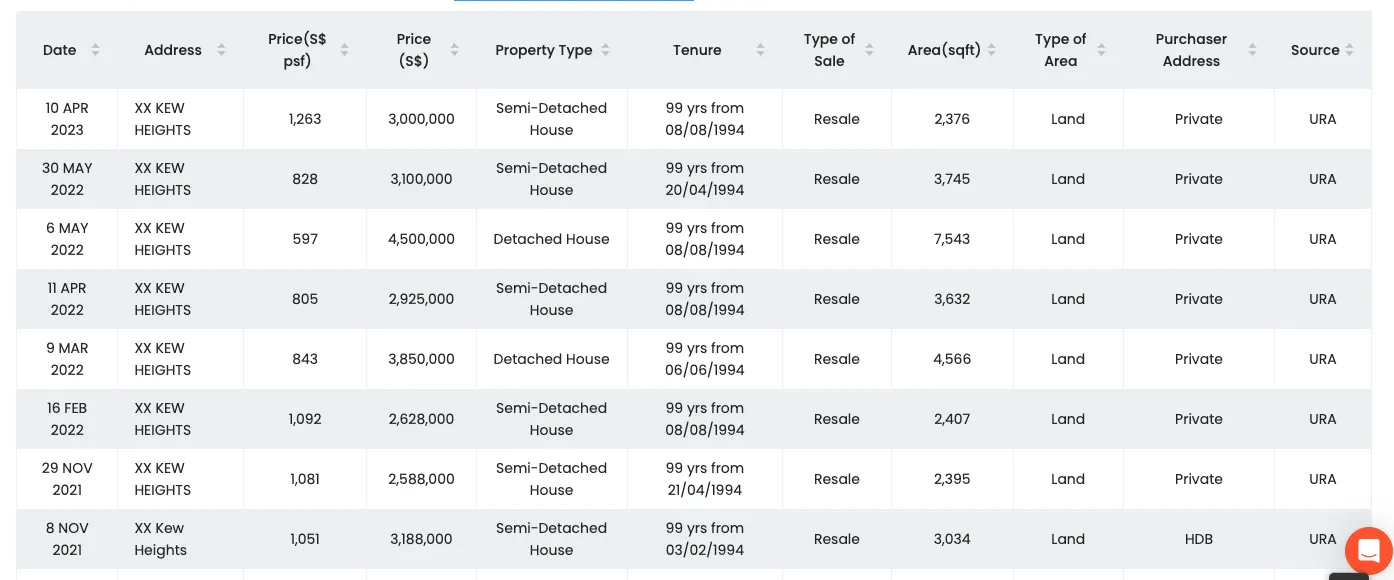 Now that you've seen the area, how did you find Kew estate? Personally, I think it's a great place to live if your life is in the East! See you again next week!