Property Stories
Touring Katong Estate: Freehold Landed Living Near 4 Malls Starting From $4 Million
Stacked
August 13, 2023

15

min read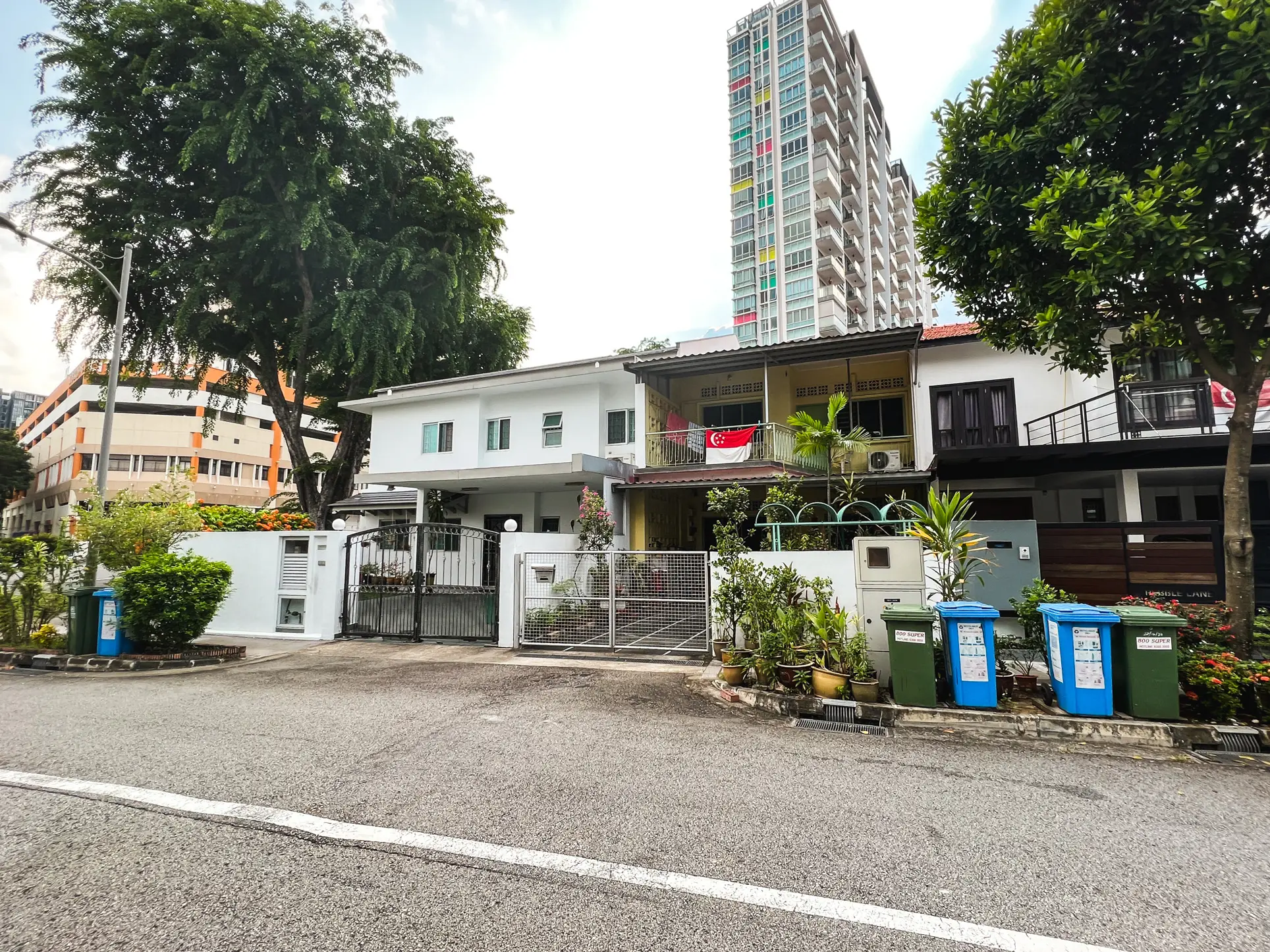 15
min read
As you can see, that's City Plaza right next to the landed houses. If you prefer a more modern mall. PLQ Mall is just a few steps away! (There's also Grandlink Square and KINEX Mall!)
Today, we're headed back East for our landed tour, but we'll be visiting the border of Geylang and Katong, instead of the usual Bedok or Siglap. More specifically, we'll be visiting the landed enclave in between Guillemard Road, Paya Lebal Road, Dunman Road and Tanjong Katong Road. This consists of the following streets (I've also included a short summary of each street for you):
Pebble Lane: has a single white line in the middle of the road (I.e. no street parking, making the area look nice and broad- great for residents but inconvenient for visitors who drive.) It's also the closest street to the 4 malls. All terrace houses here.
Gray Lane: closest to the bus stops along Tanjong Katong Road. Has terrace houses, semi-Ds and detached units.
Sandy Lane: dotted white line so Pebble Lane visitors can head over there to park
Green Lane: connected to Rose Lane via a very nicely landscaped playground park. Has terrace houses, semi-Ds and detached units.
Rose Lane: also very close to another bus stop and to Dunman Road, where you can find commercial shophouses, eateries and a coffee shop within walking distance
Lim Ah Woo Road: like Green Lane, has Chin Lien Bible Seminary at the end of the road (marked as Eden Bible-Presbyterian Church on the Masterplan, so not sure what the noise level and crowds will be like on Sunday. I suggest visiting on a Sunday before buying a property here!)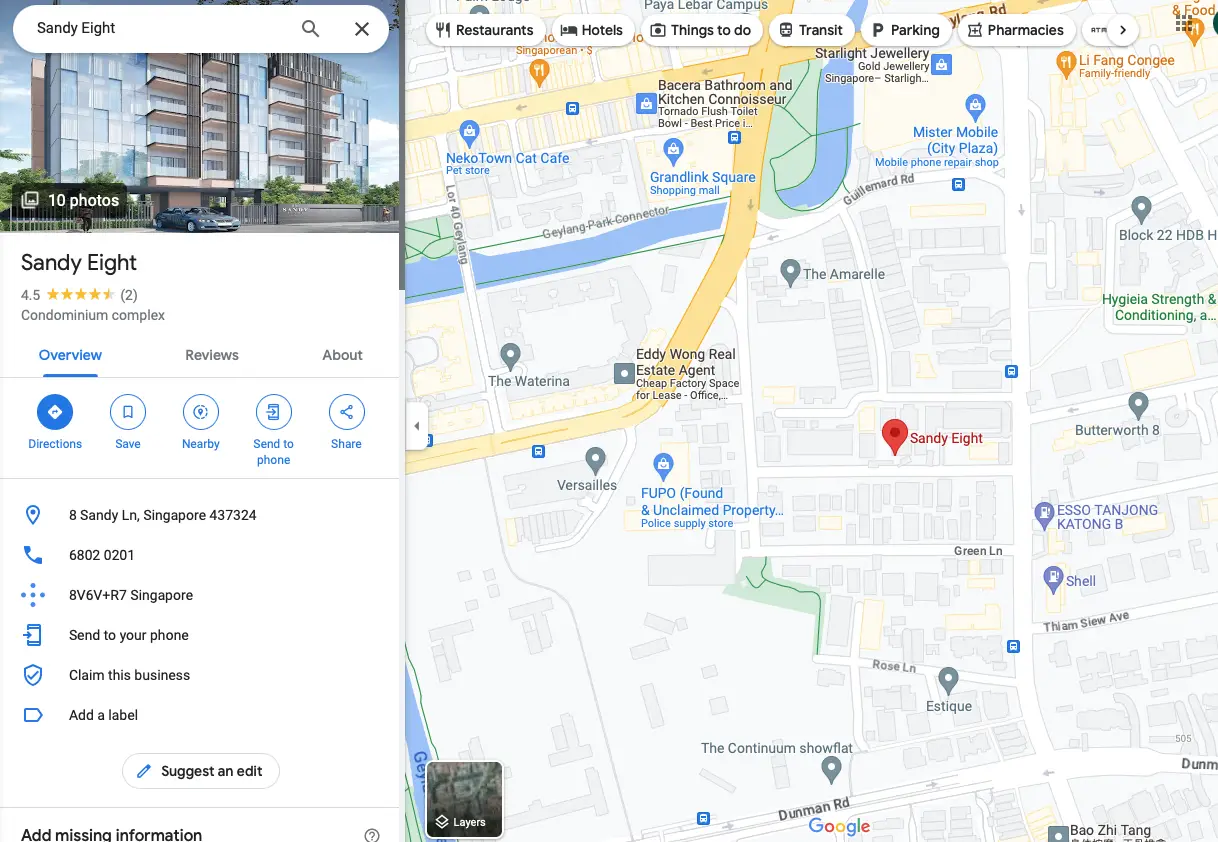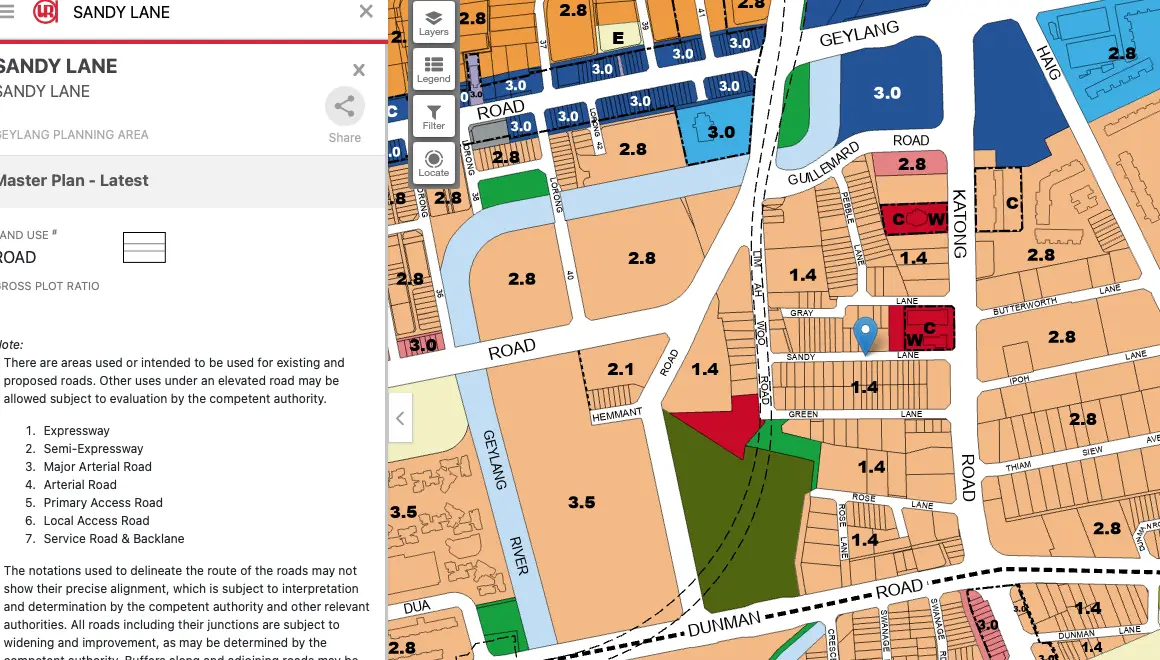 Currently, the area sort of reminded me of a less busy version of Lorong 101-108 Changi. Let's take a look at the estate so you can see why!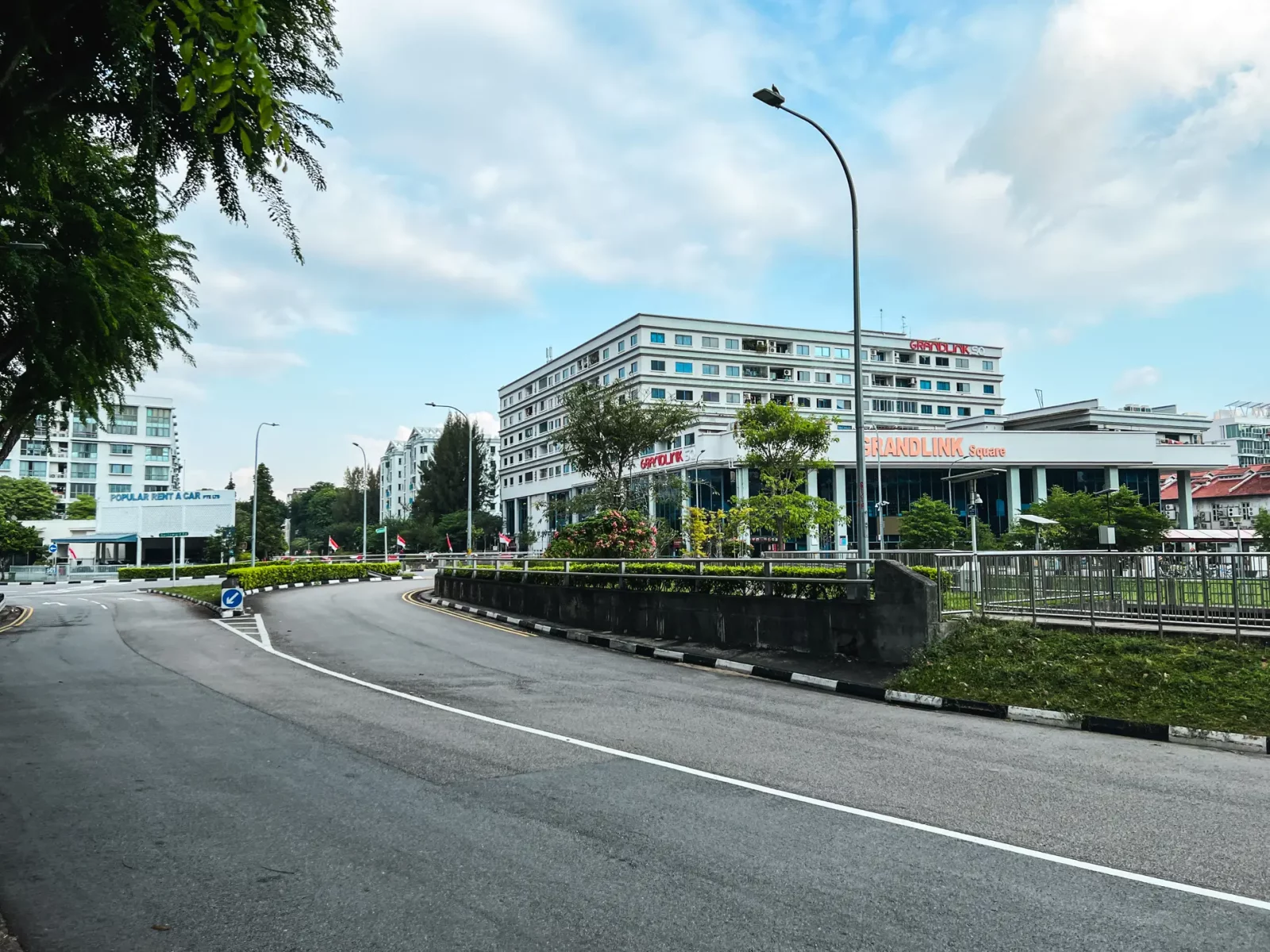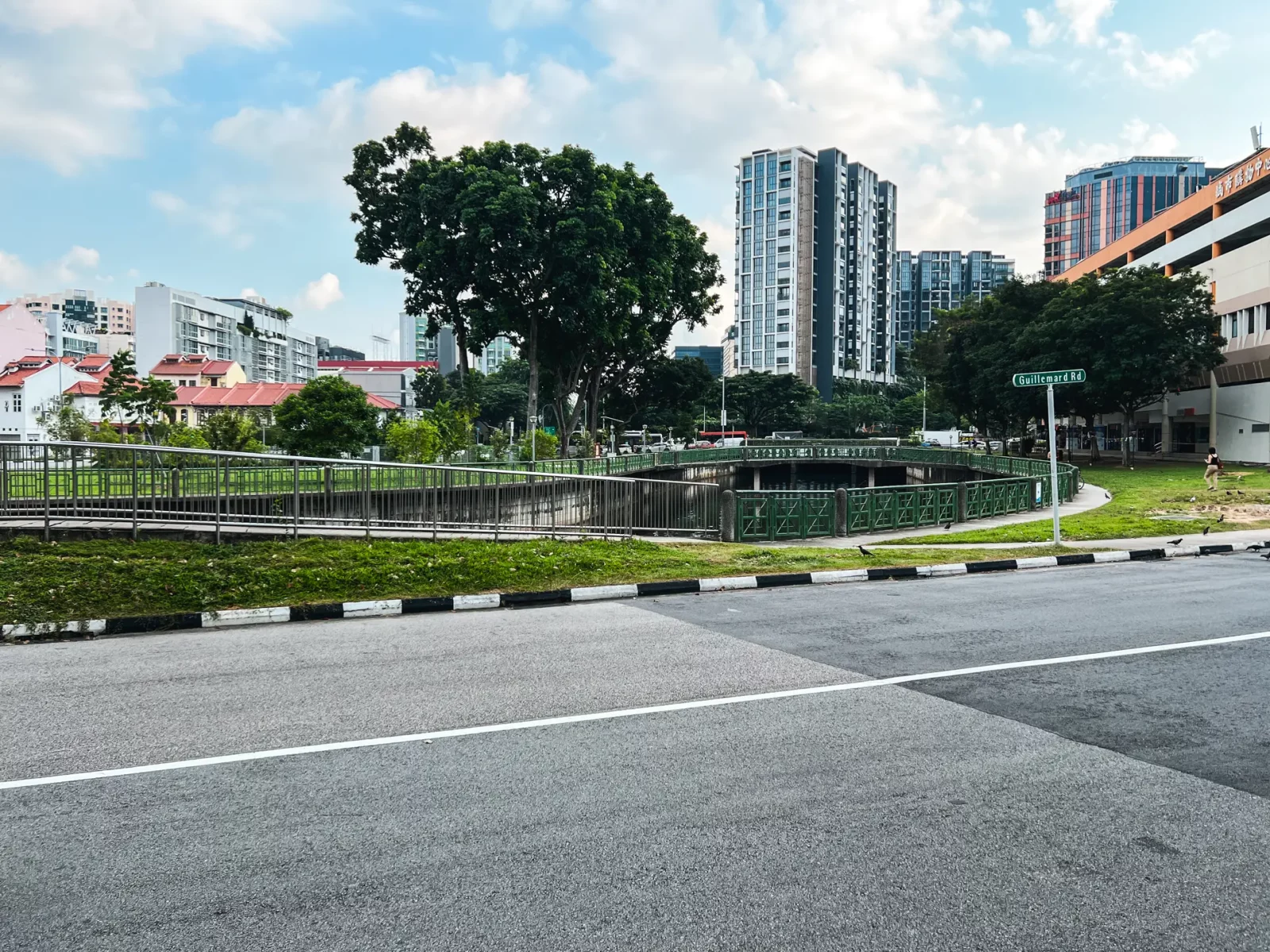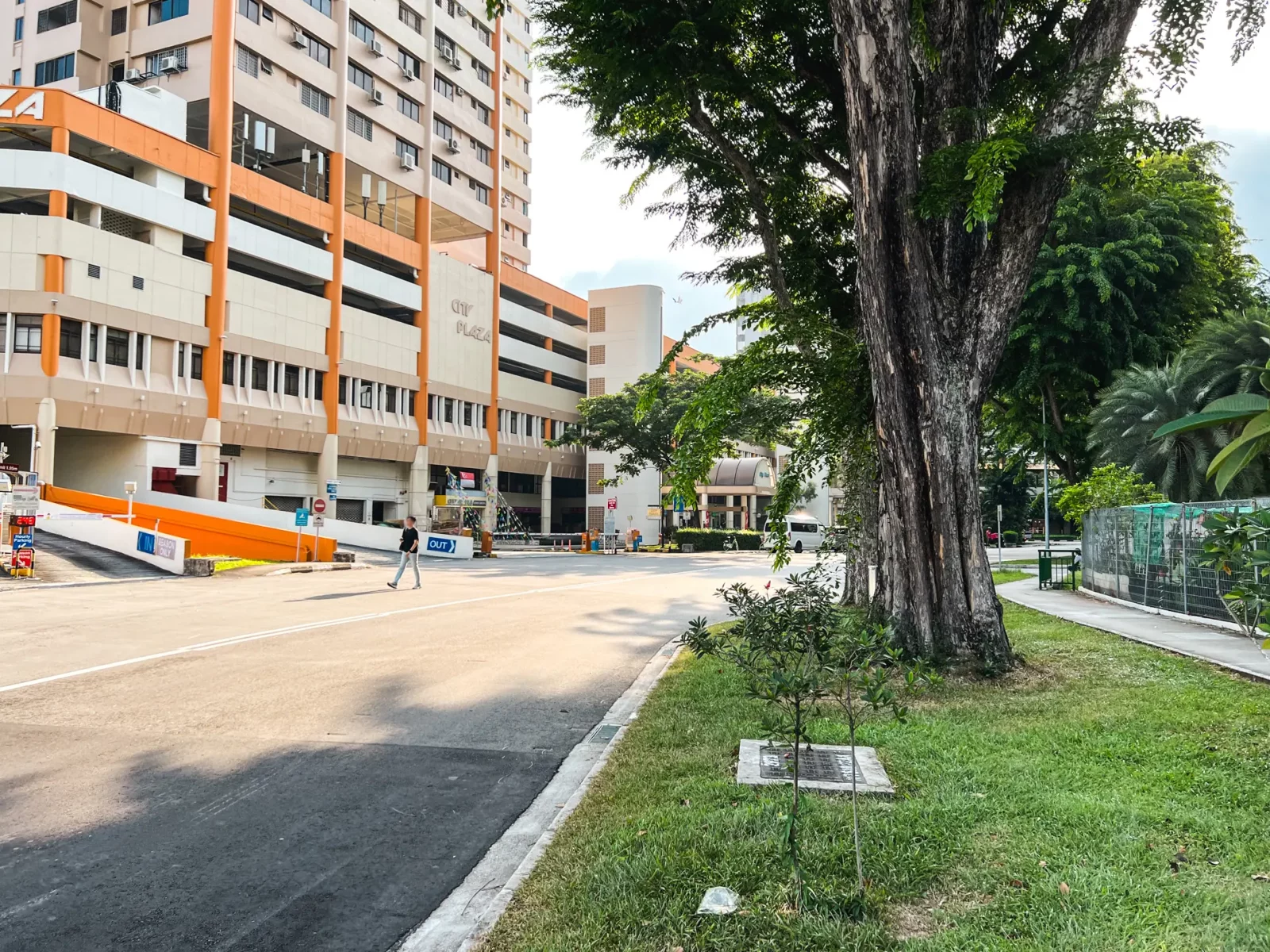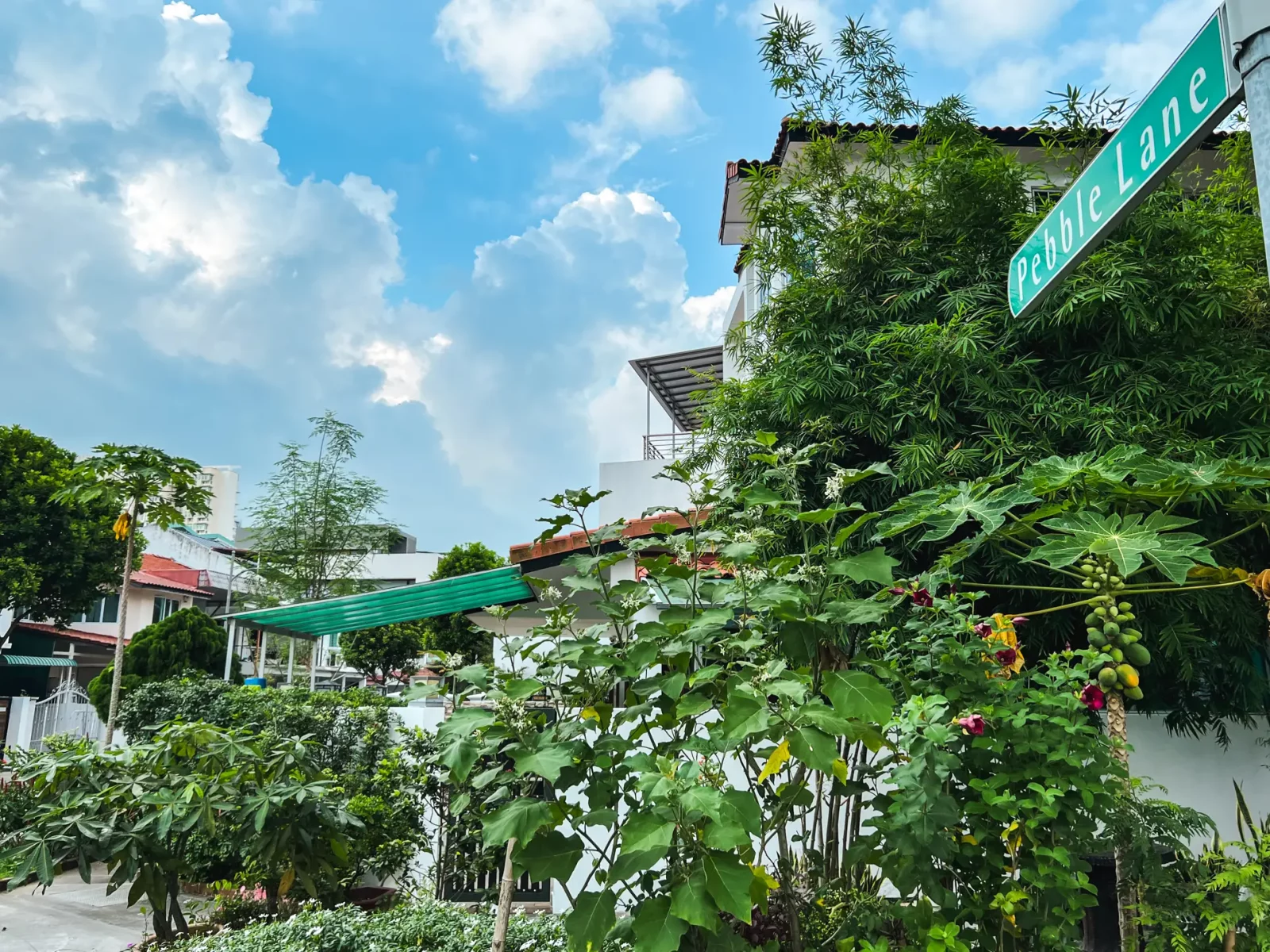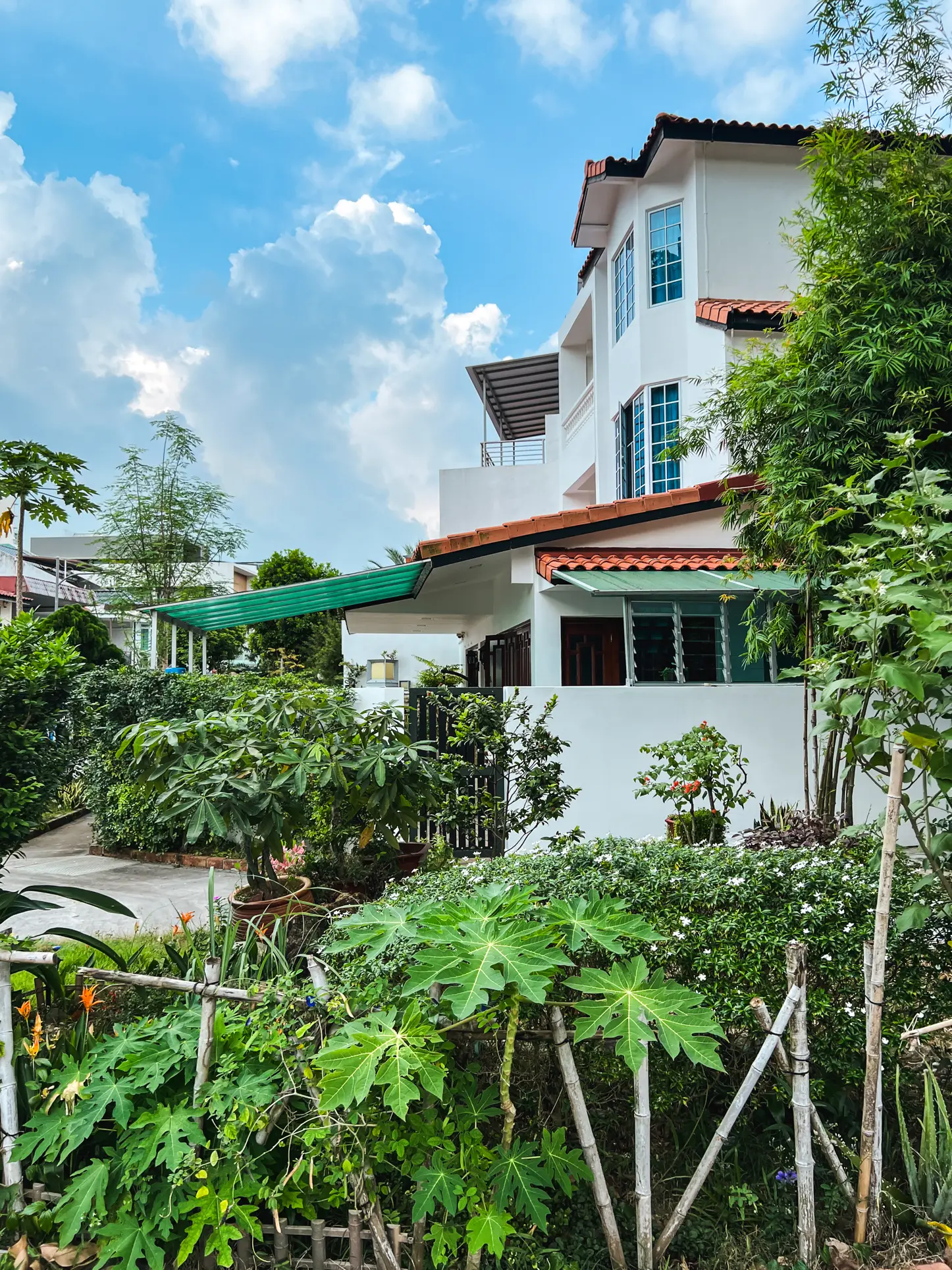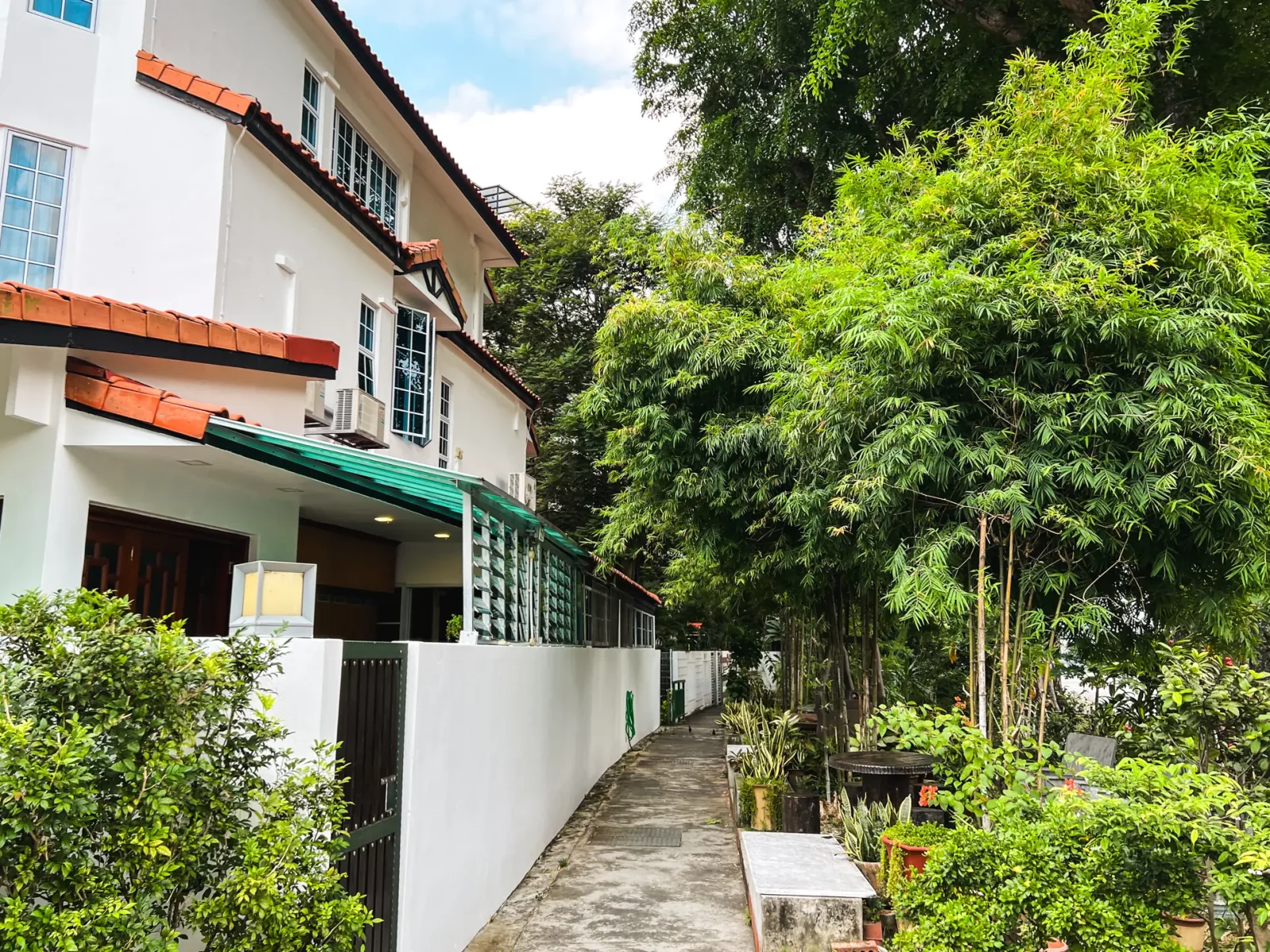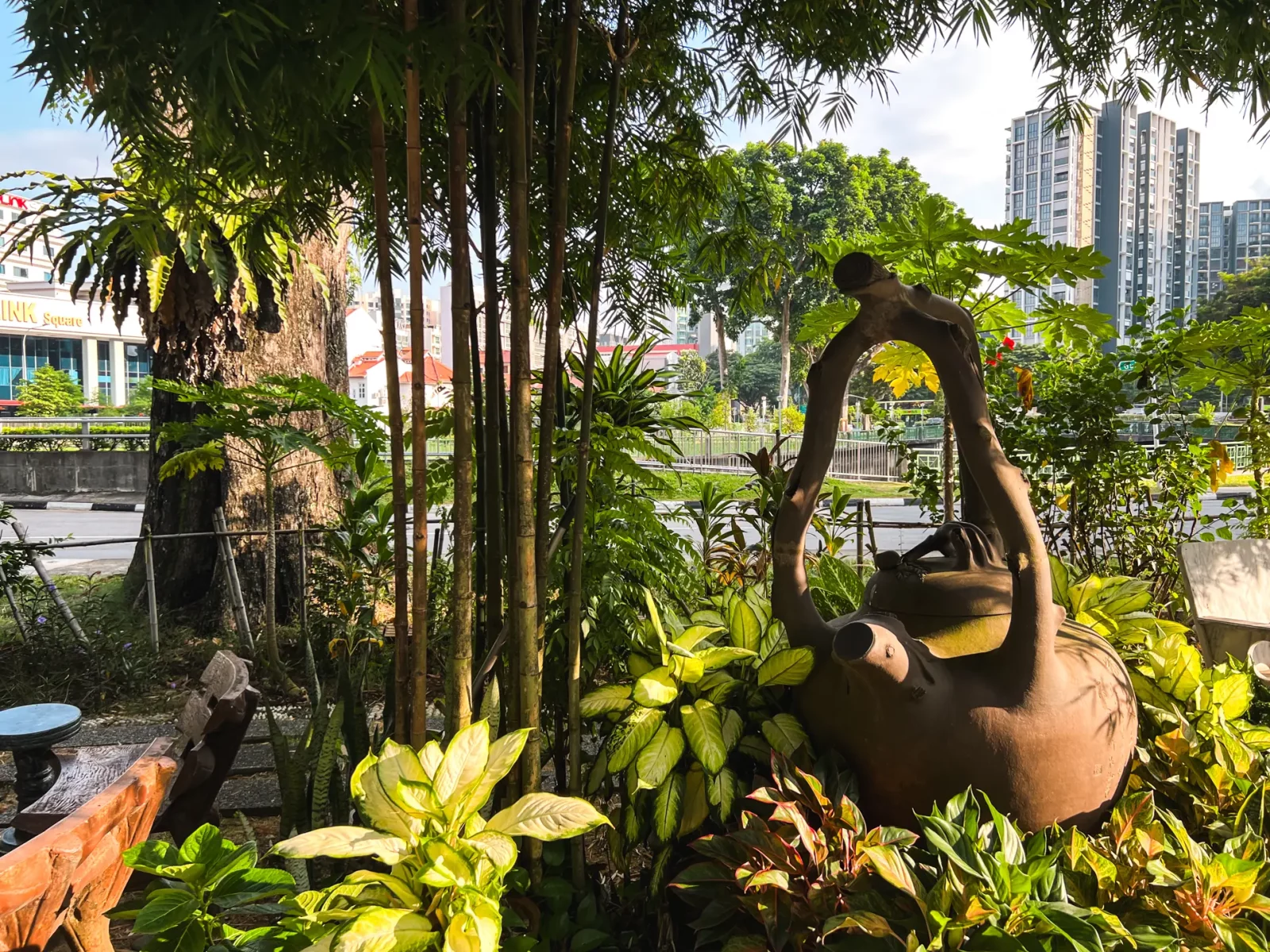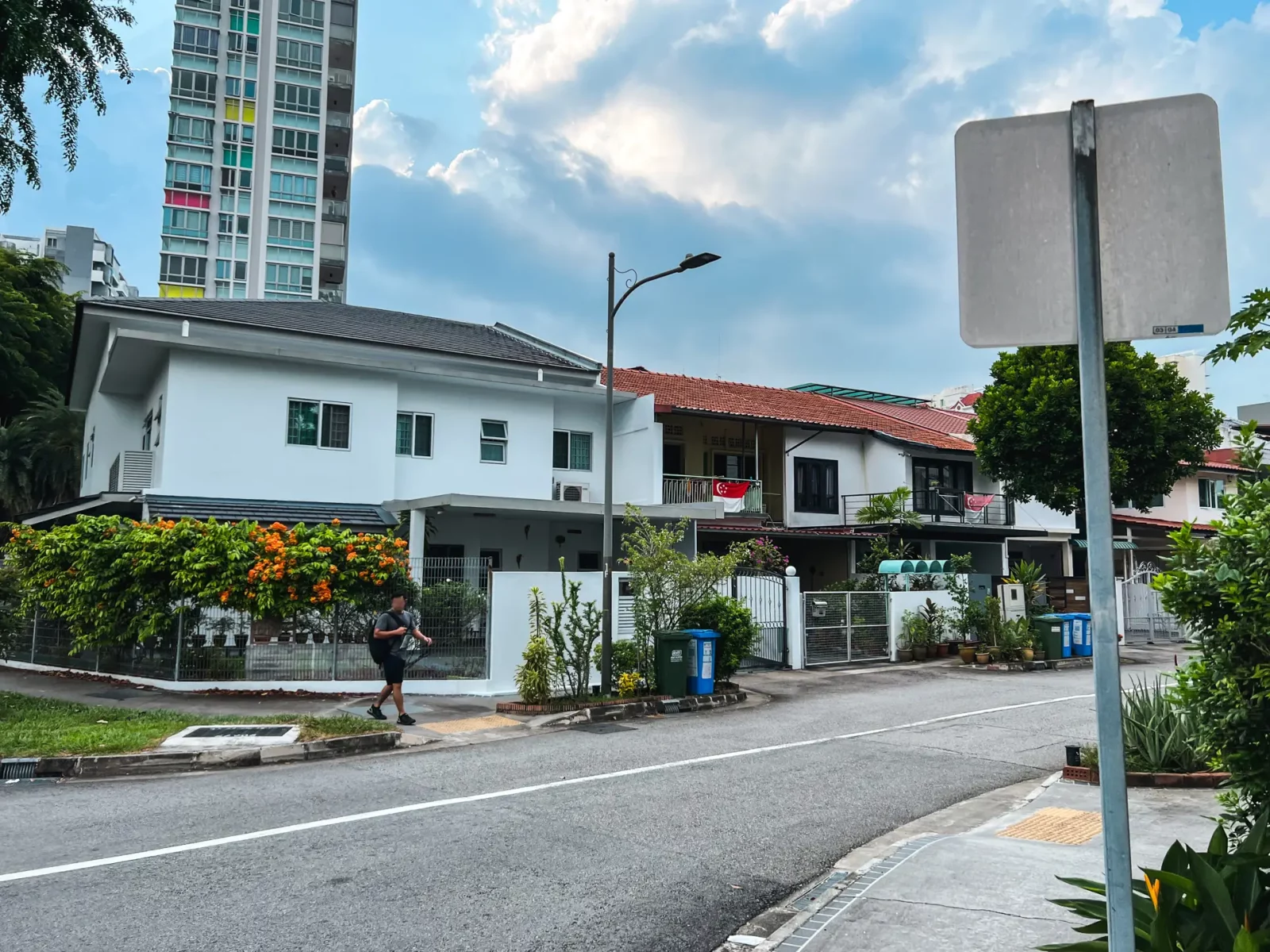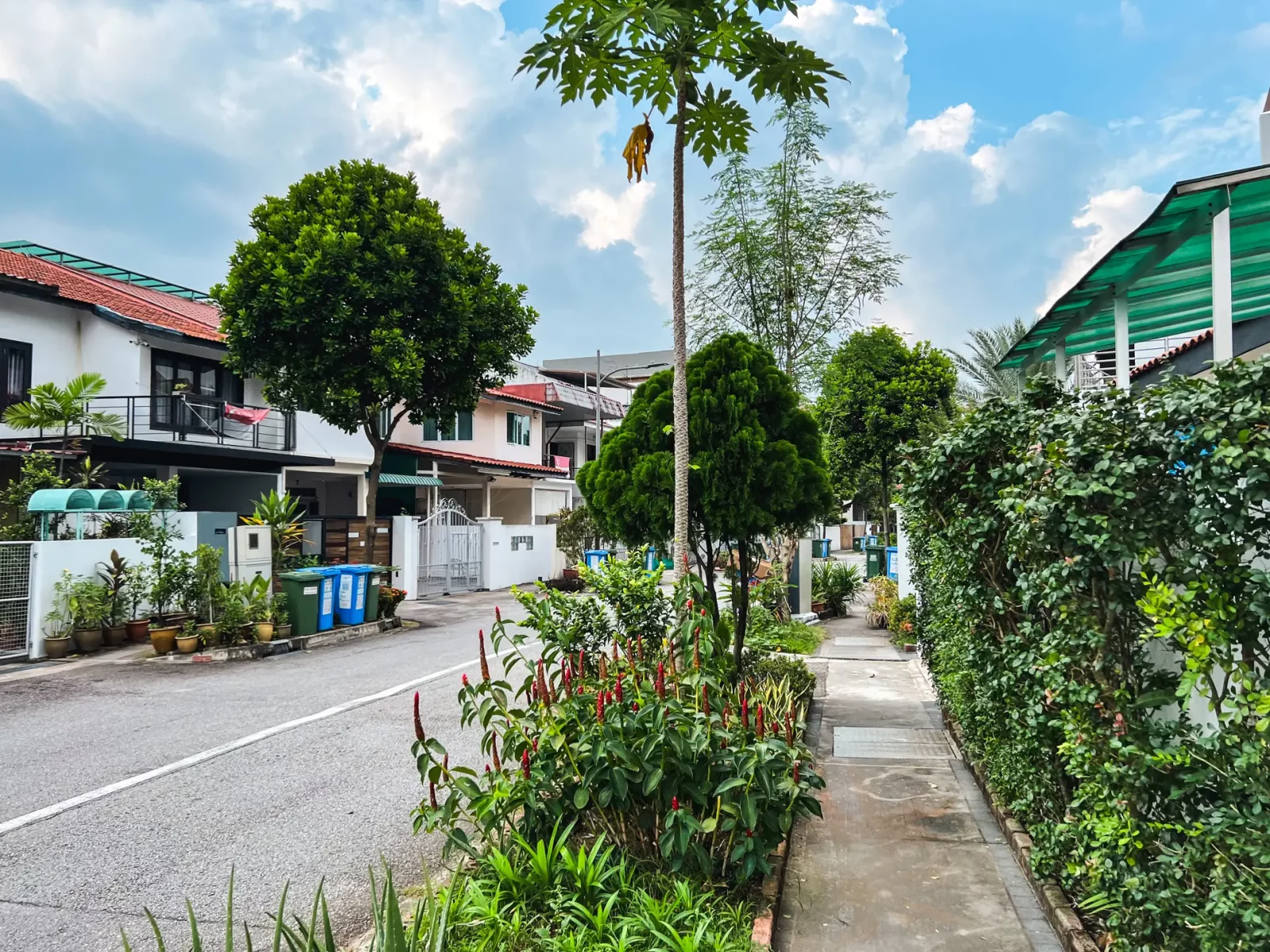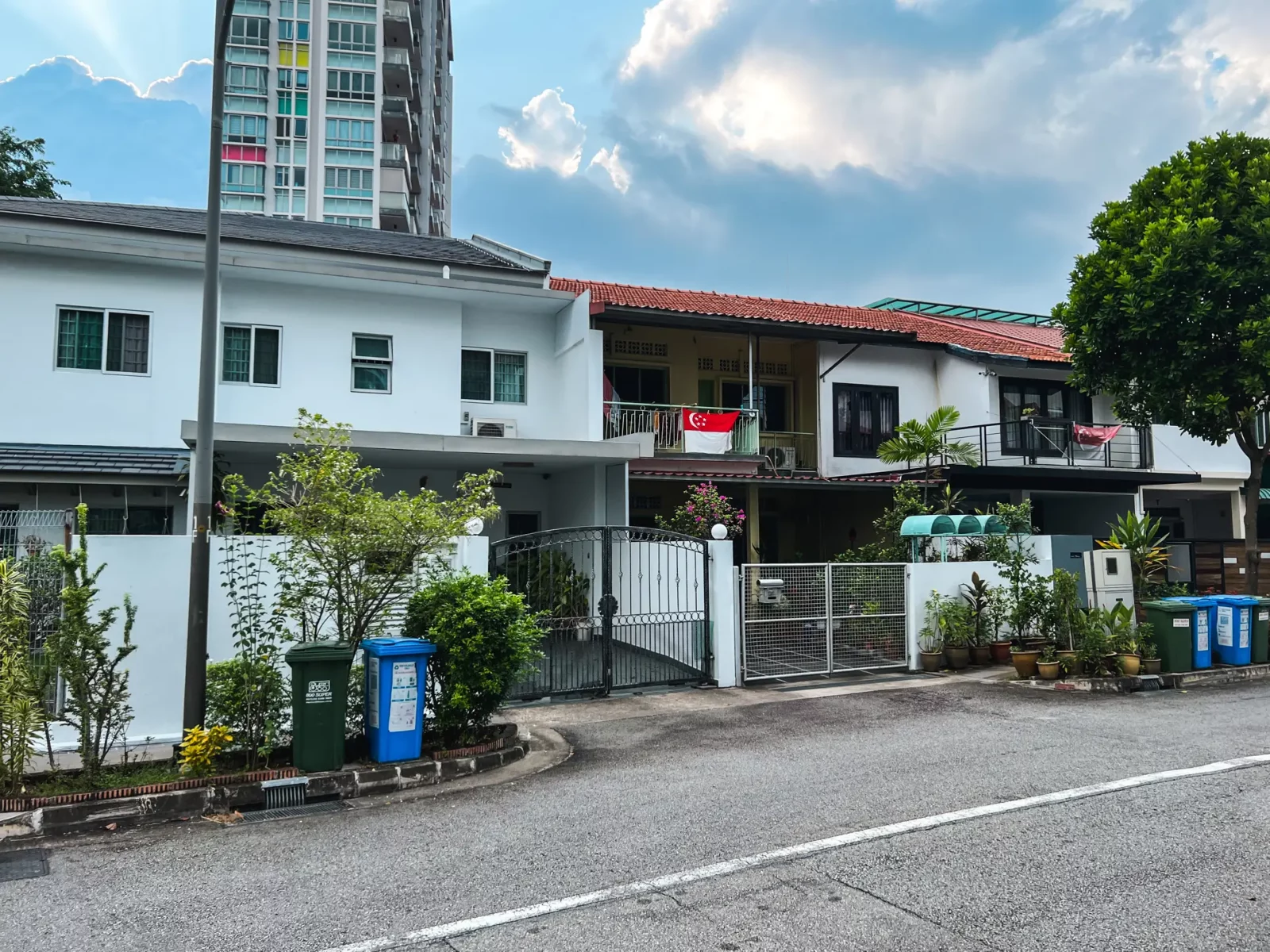 According to Edgeprop, the last sale here was for $2m+! (But in 2019.) That's one thing I noticed about the area: sales don't happen very often. Although there were a few houses for sale at the time of writing, the last sale transaction for ALL the streets was in 2021 (Rose Lane.) In fact, for some areas, such as Gray Lane, there have been no sales since 2015 (and only 5 sales in total since 1999.)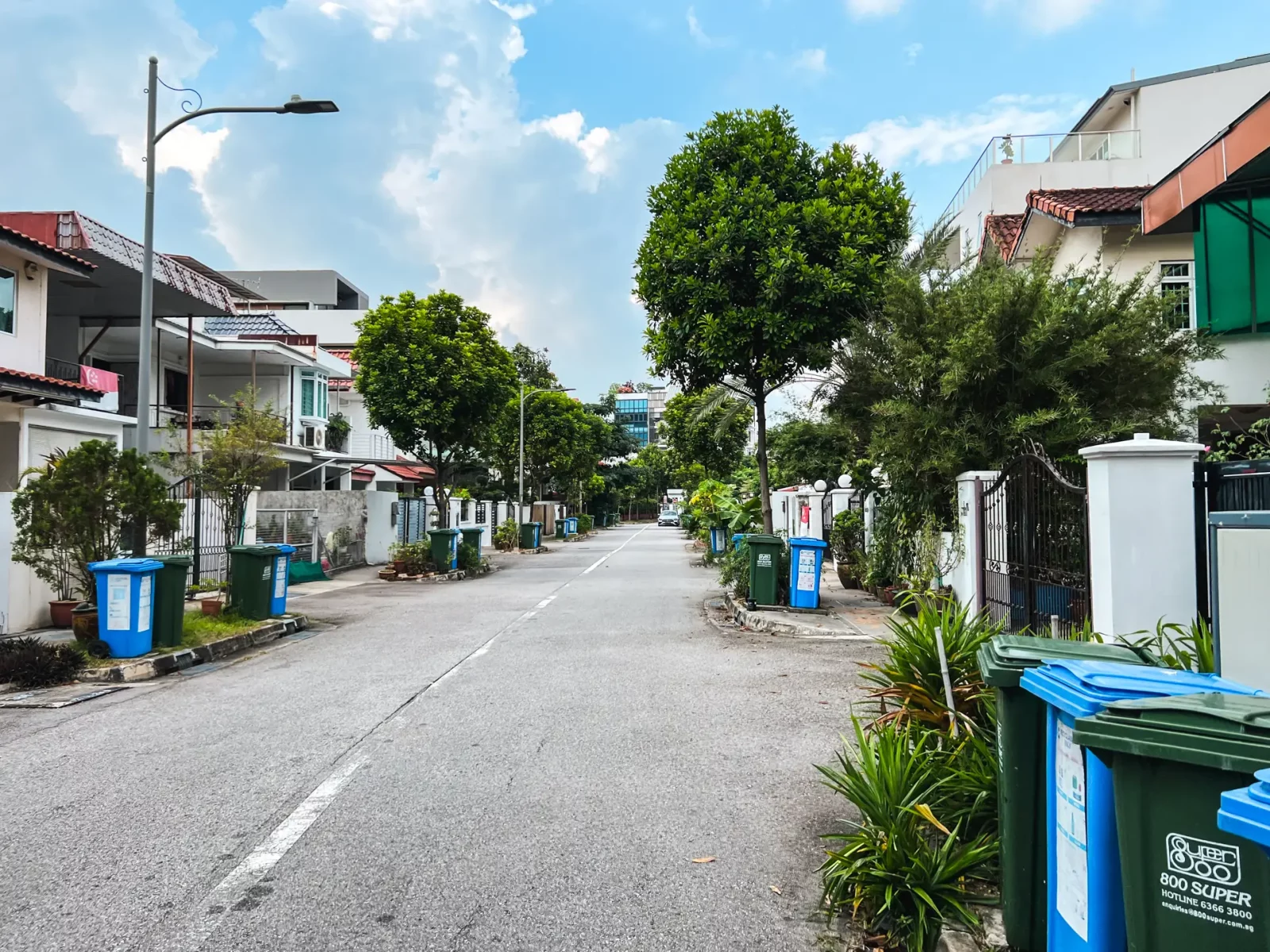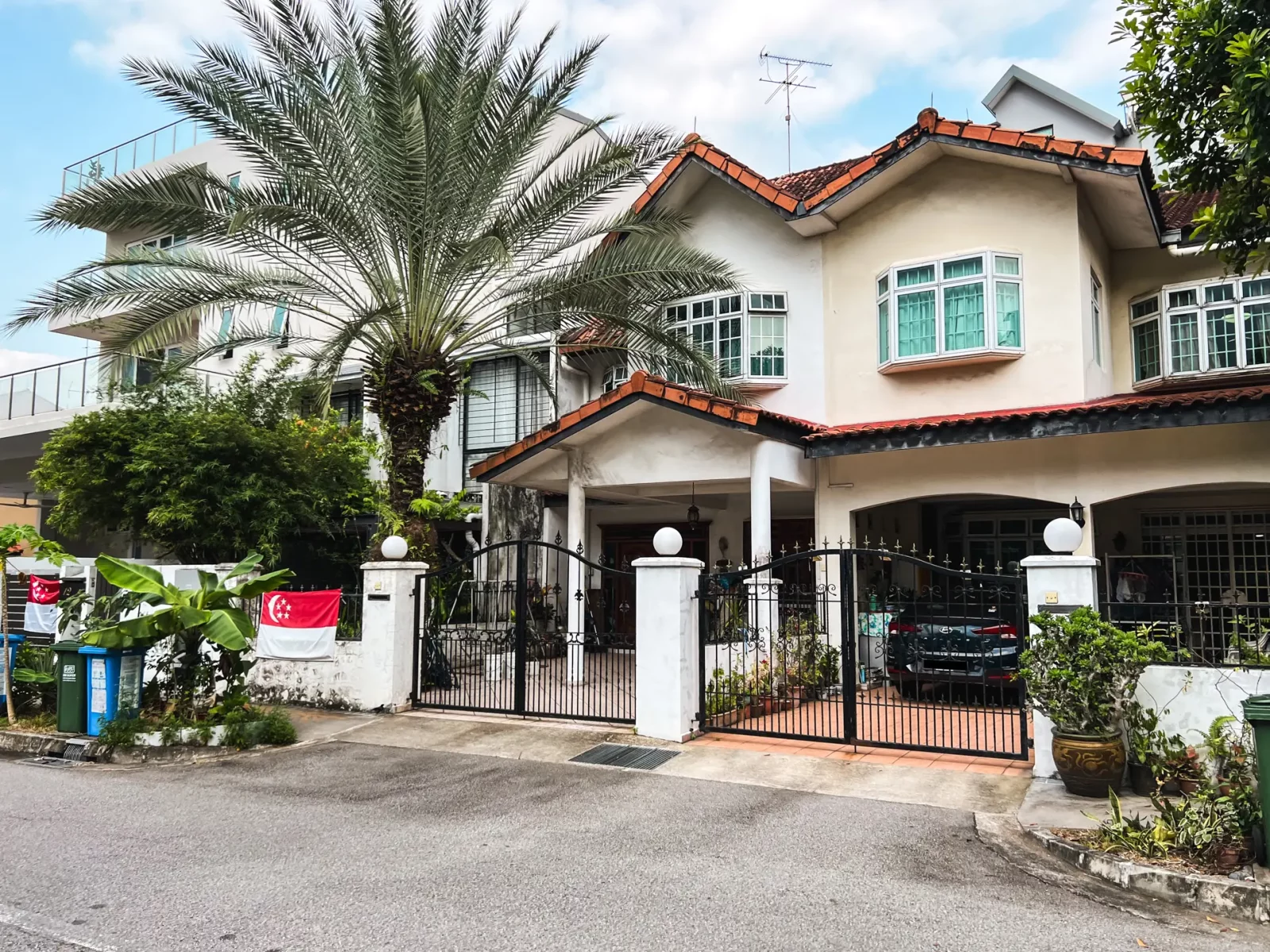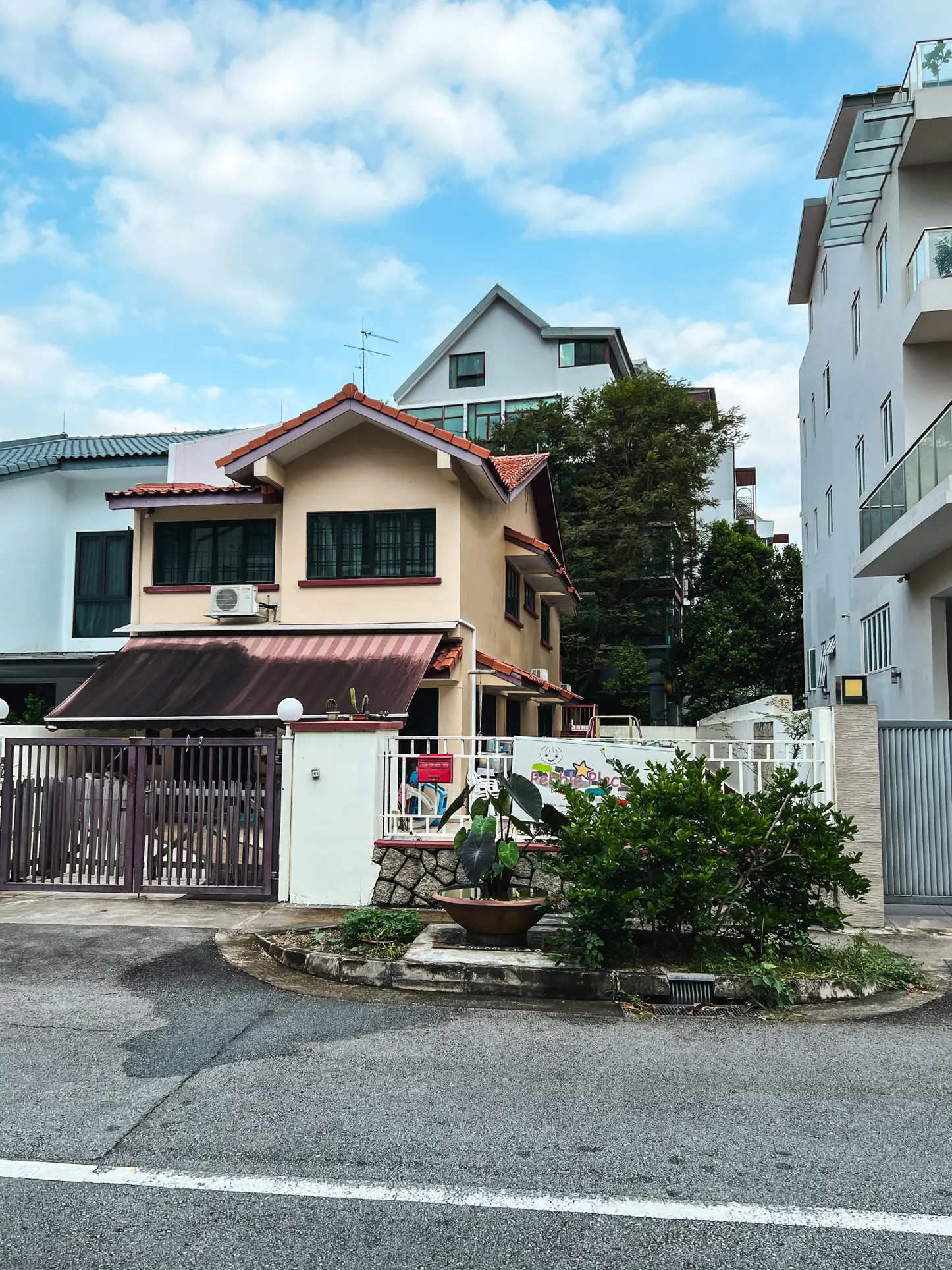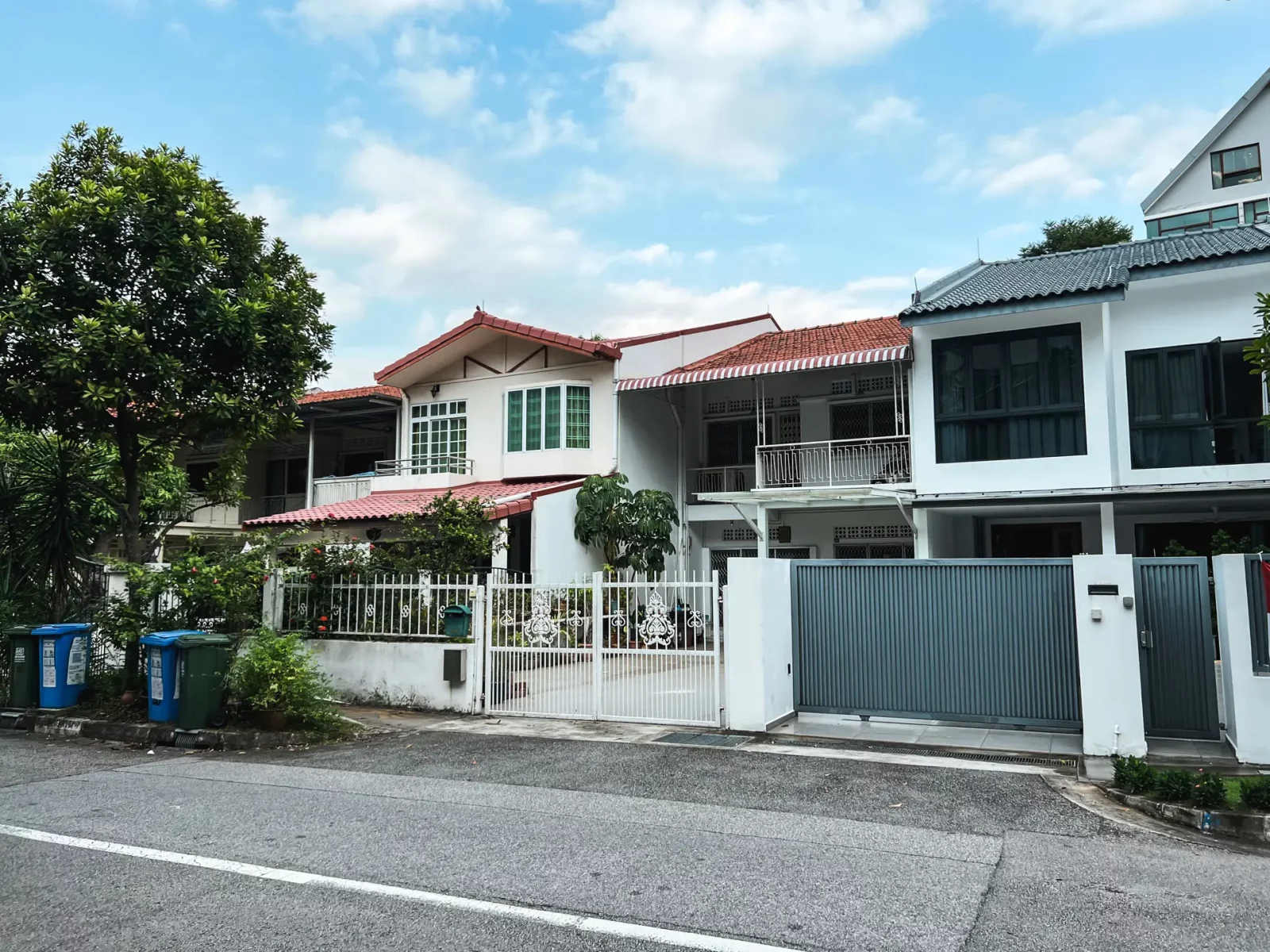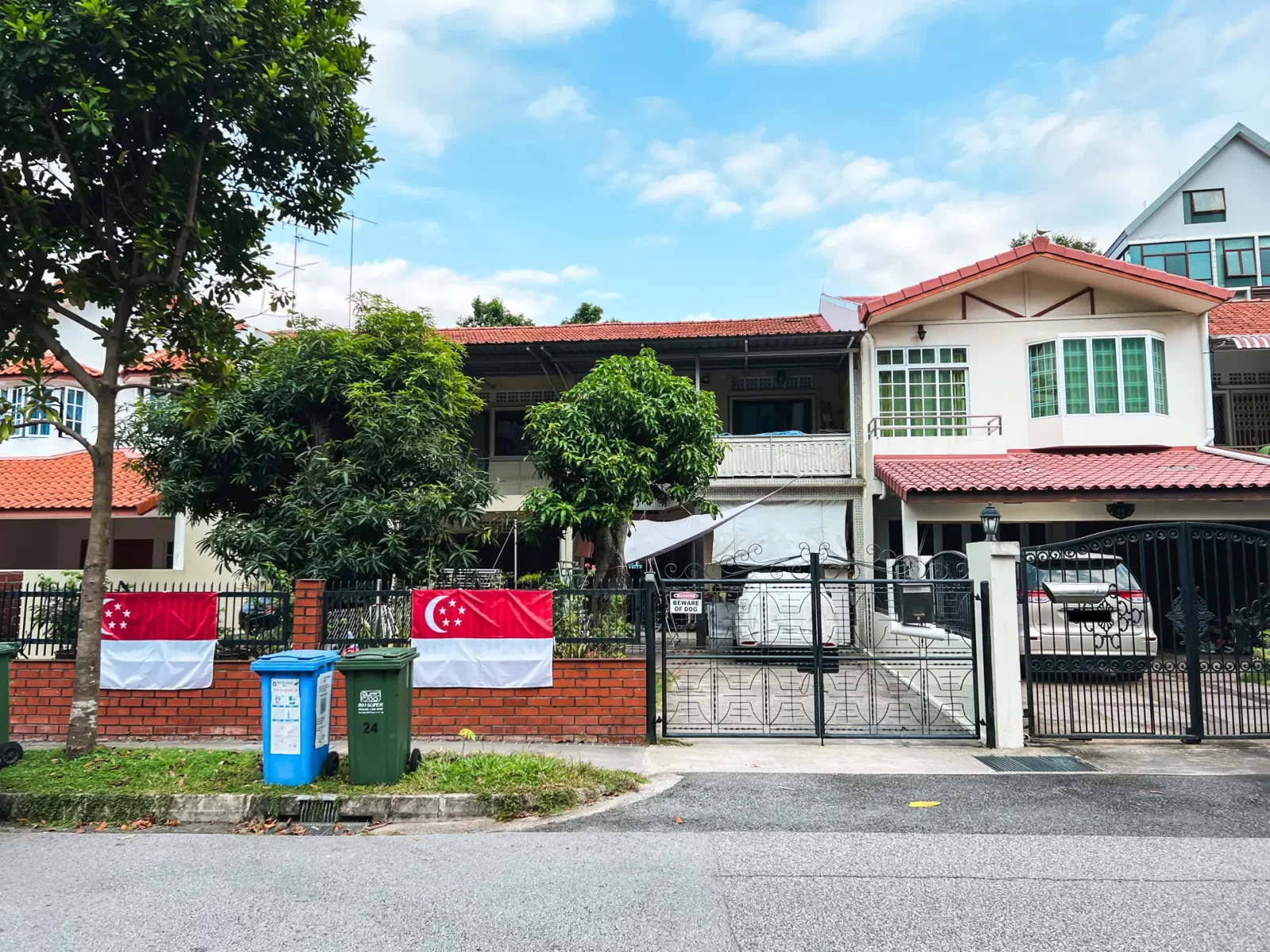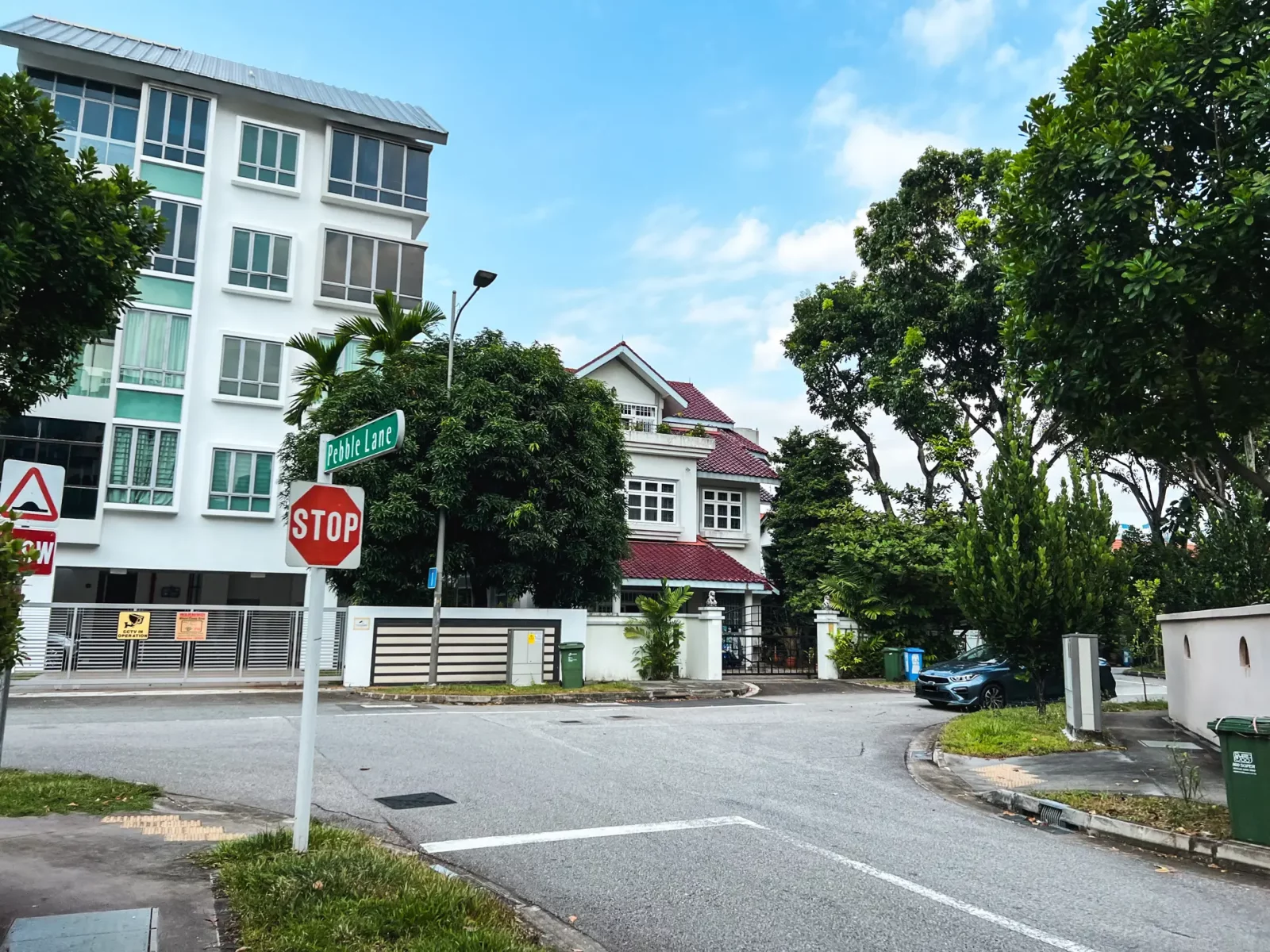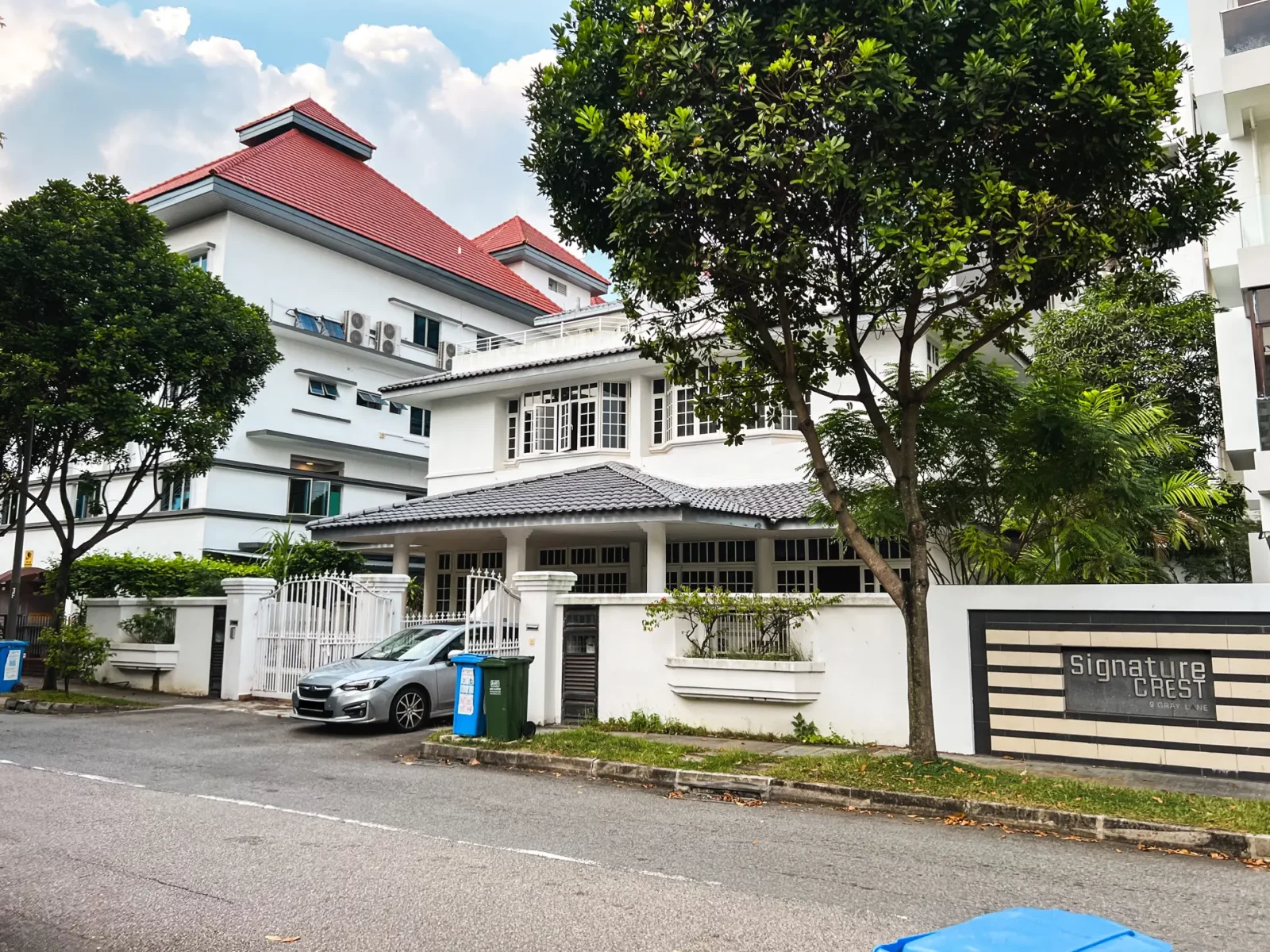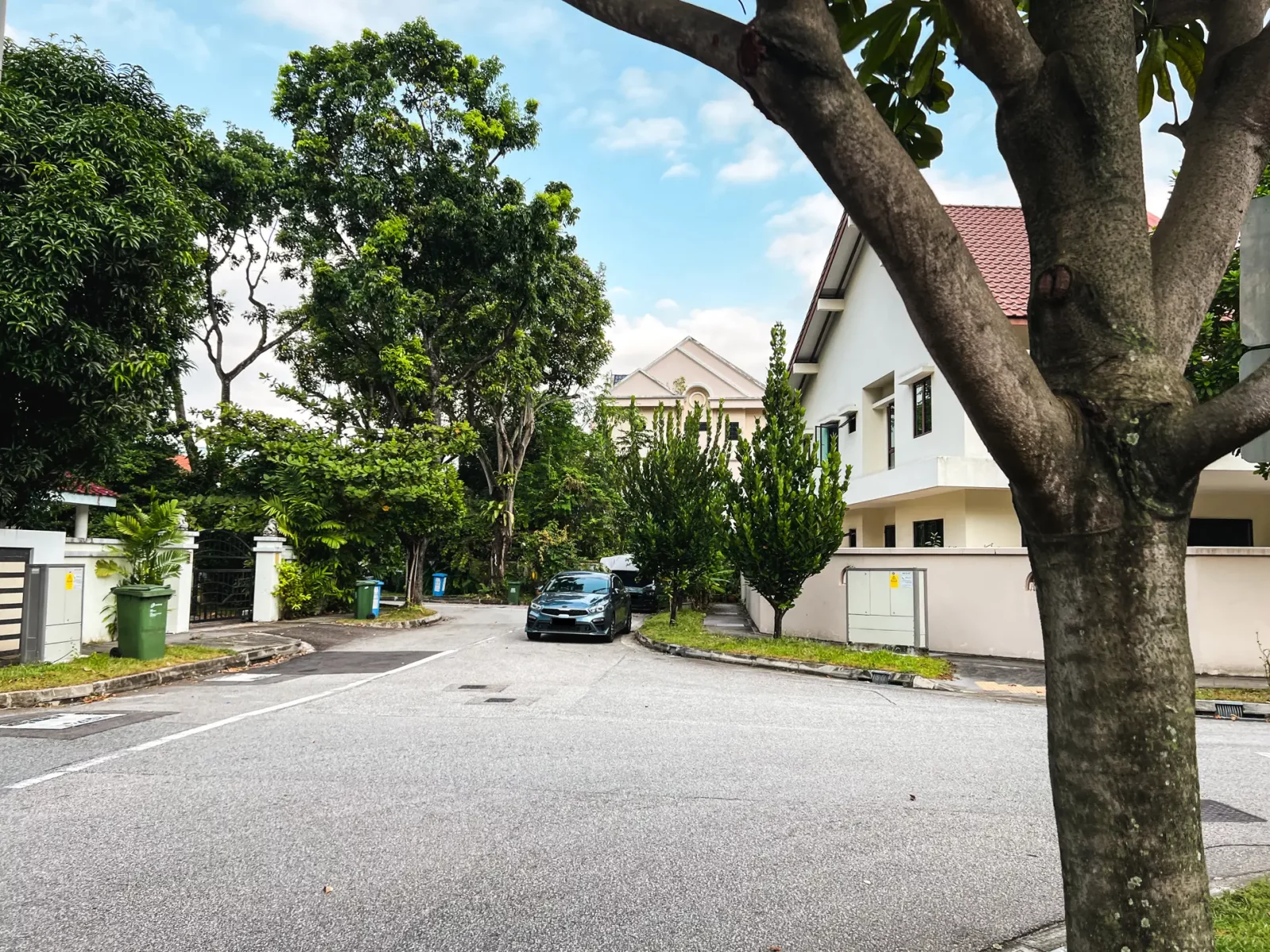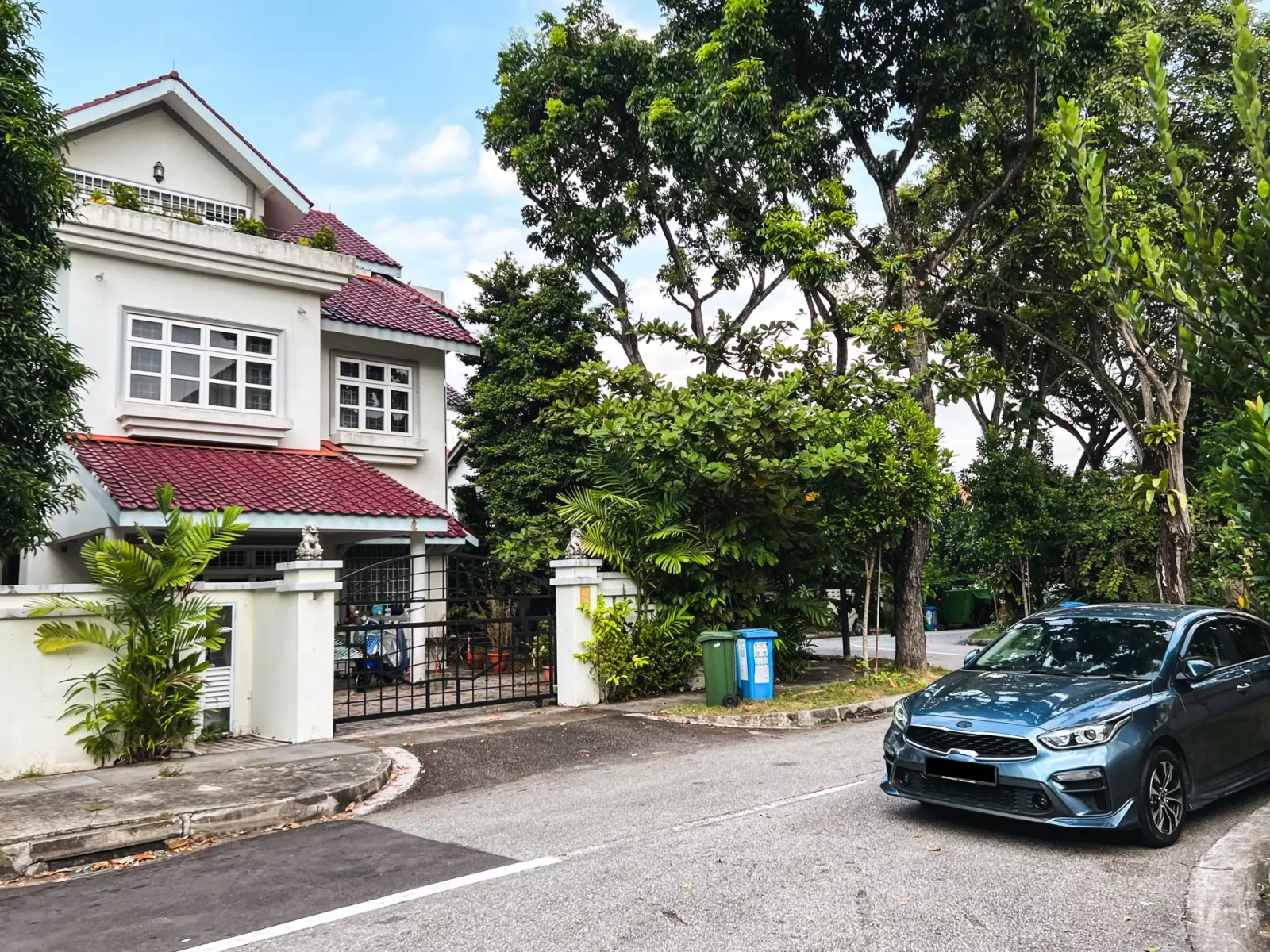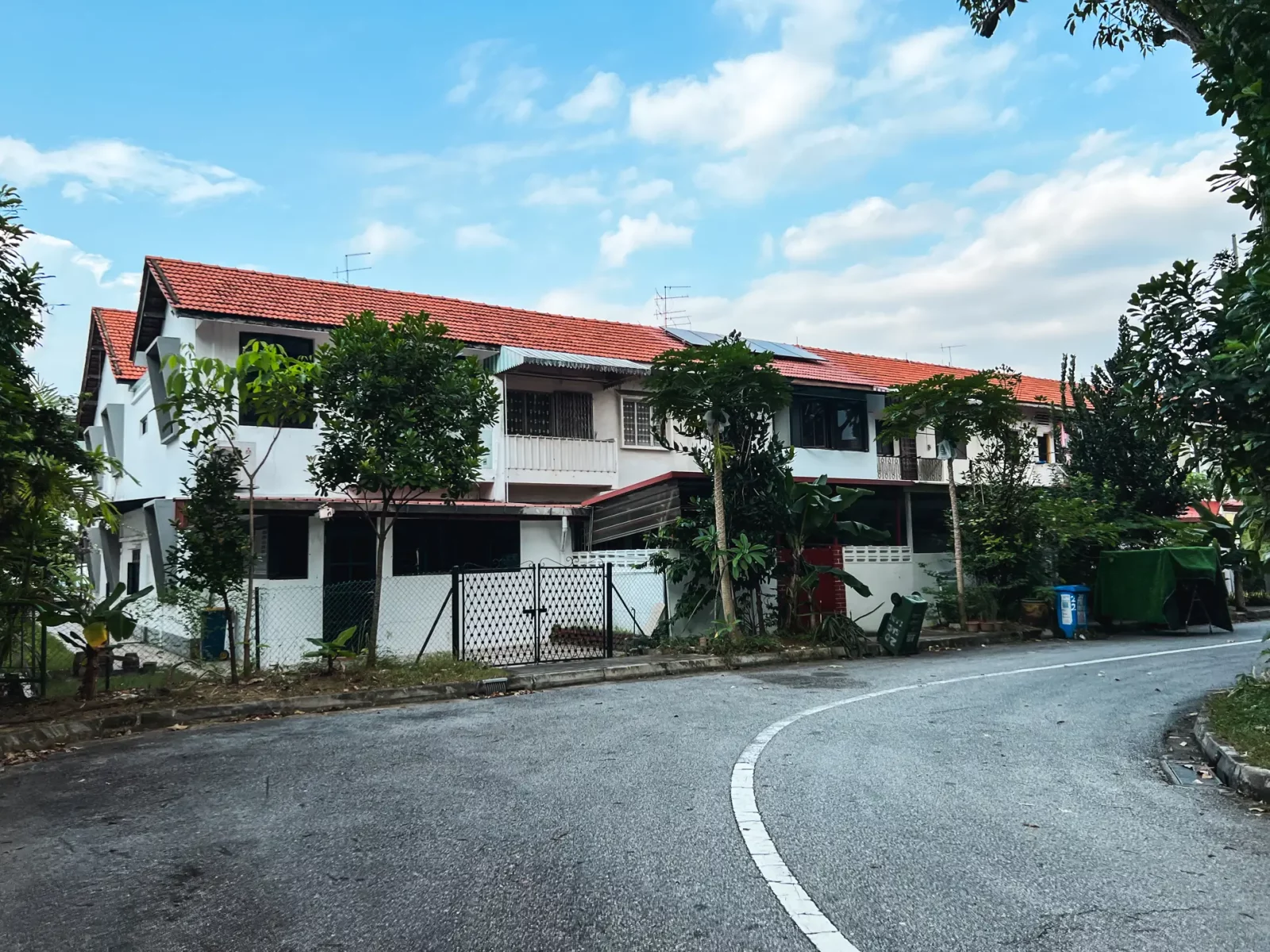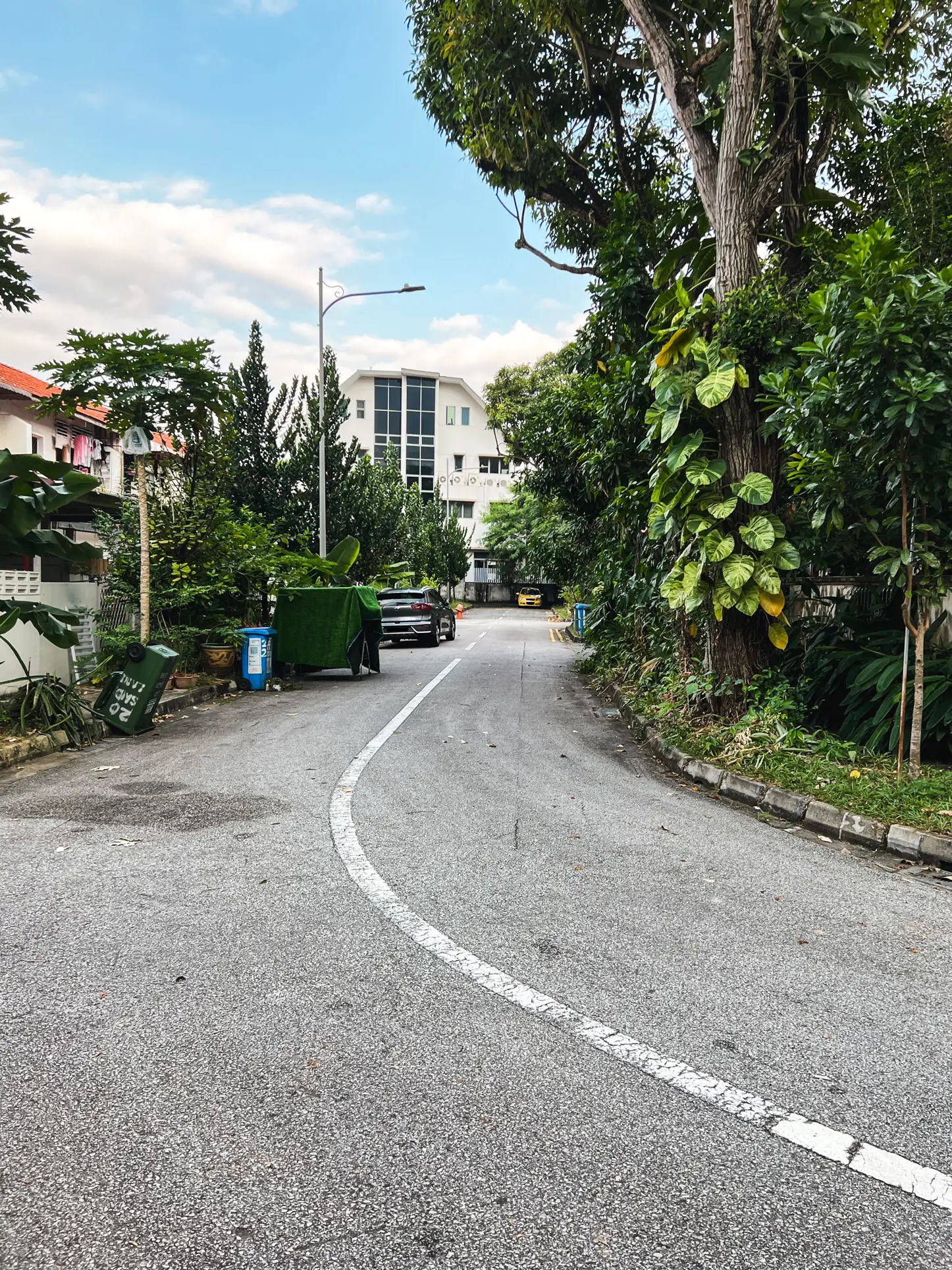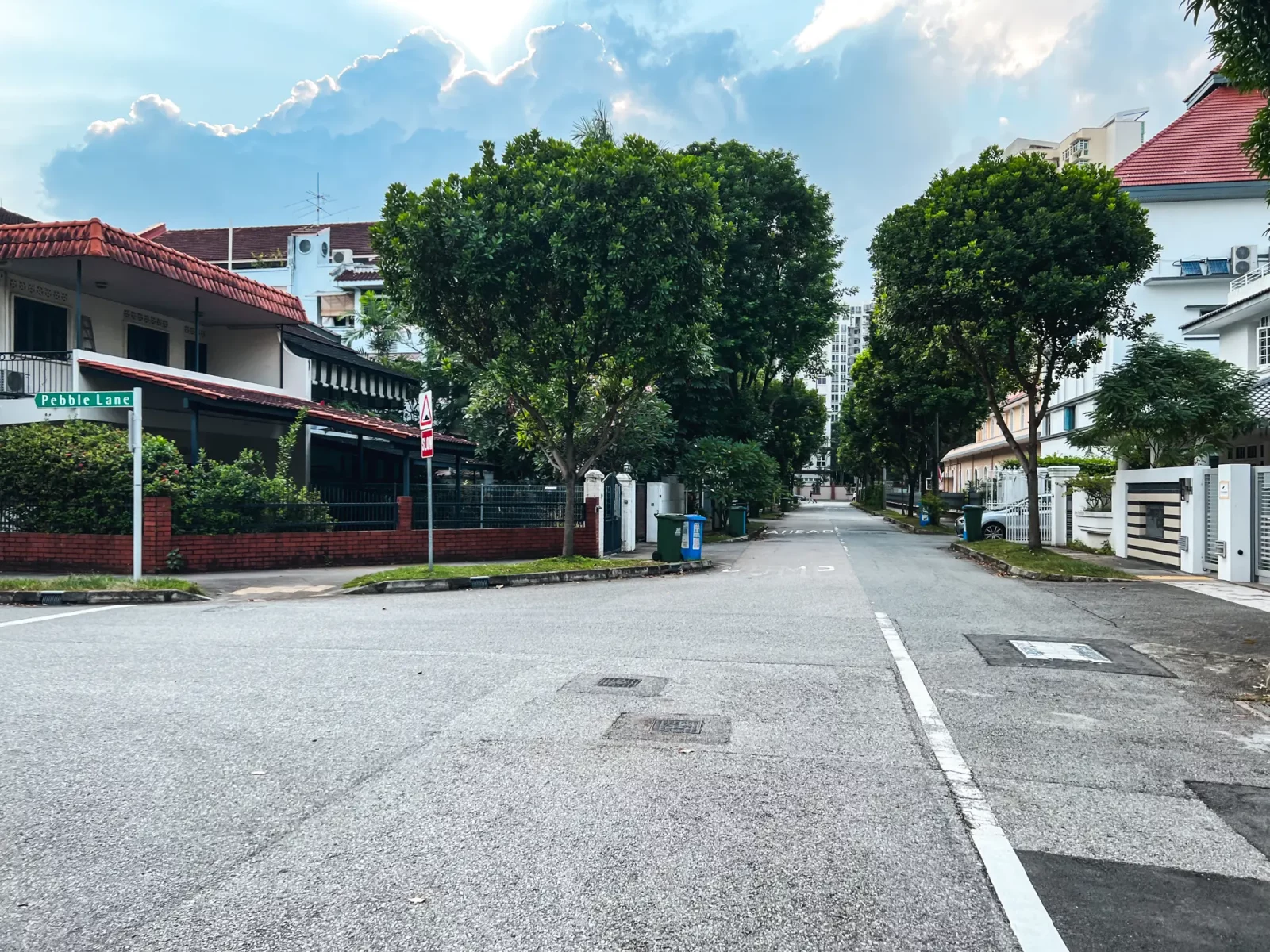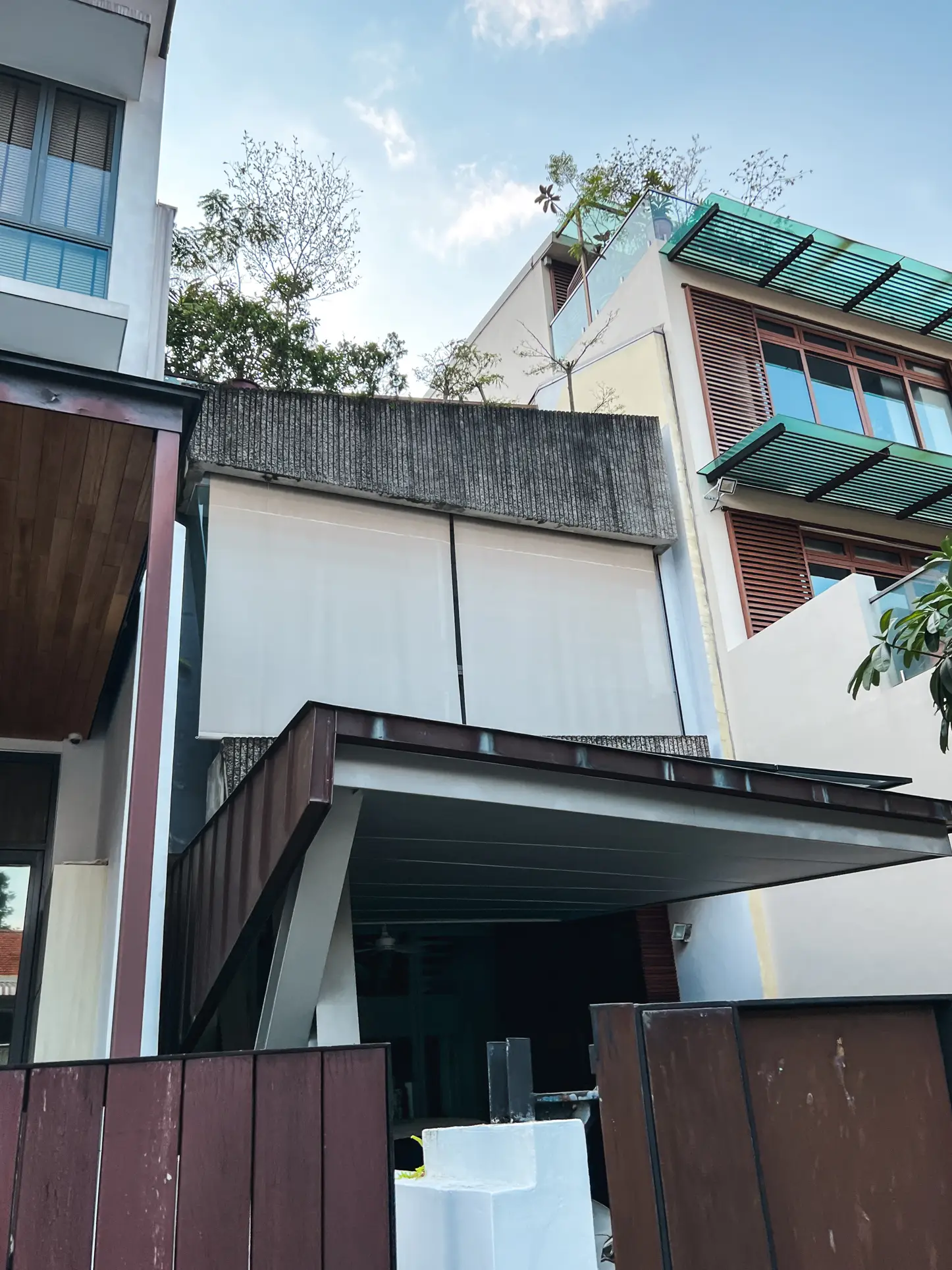 It ends at Tanjong Katong Road. There's a church, Queen of Peace, with Tagalog Mass there, as well as a bus stop (buses 30, 40, 43, 43e, 134, 135, 197 and 853m.) We've seen all of Pebble Lane now so I re-traced my footsteps to check out the other parts of the landed enclave: Sandy Lane etc.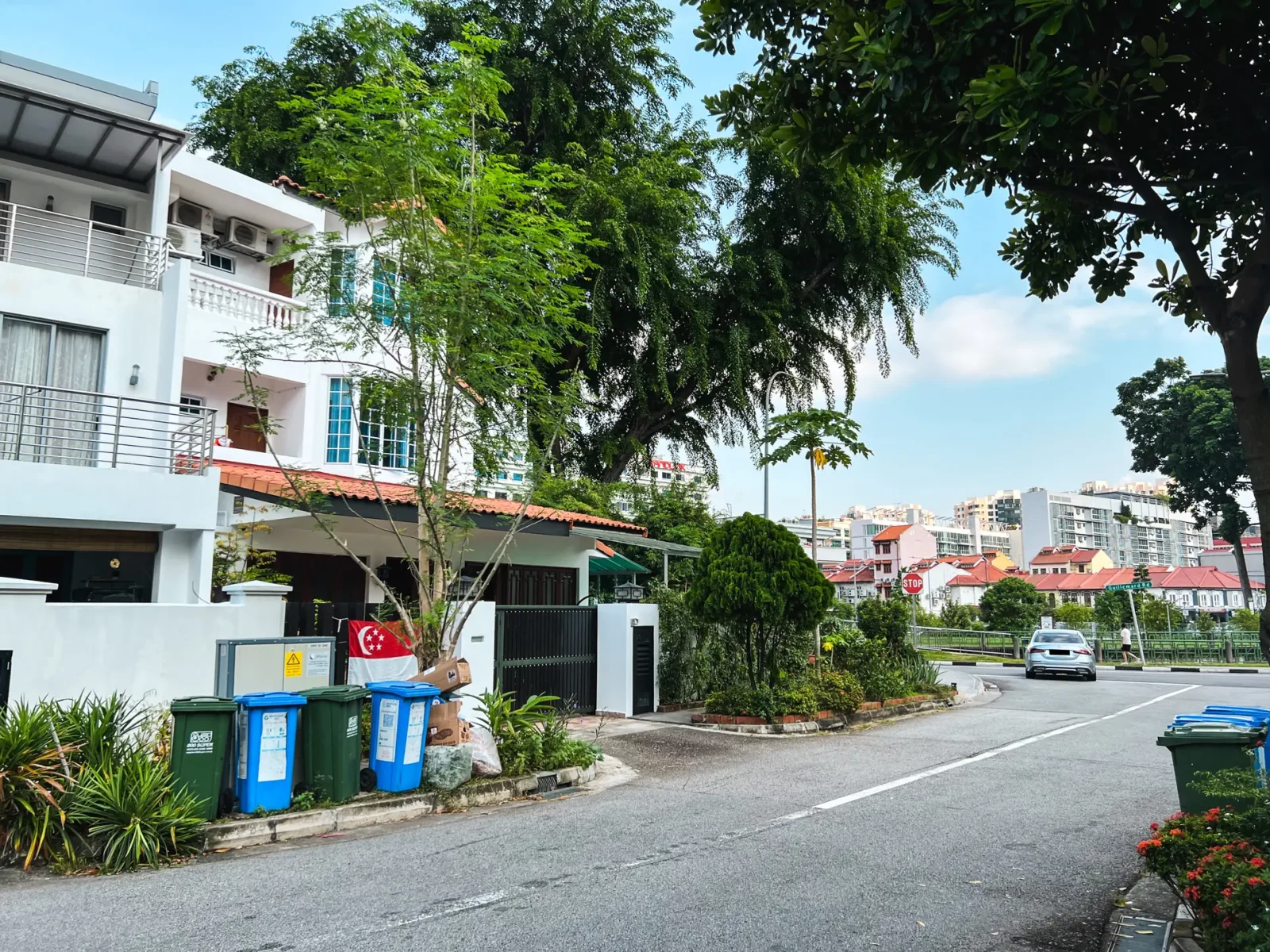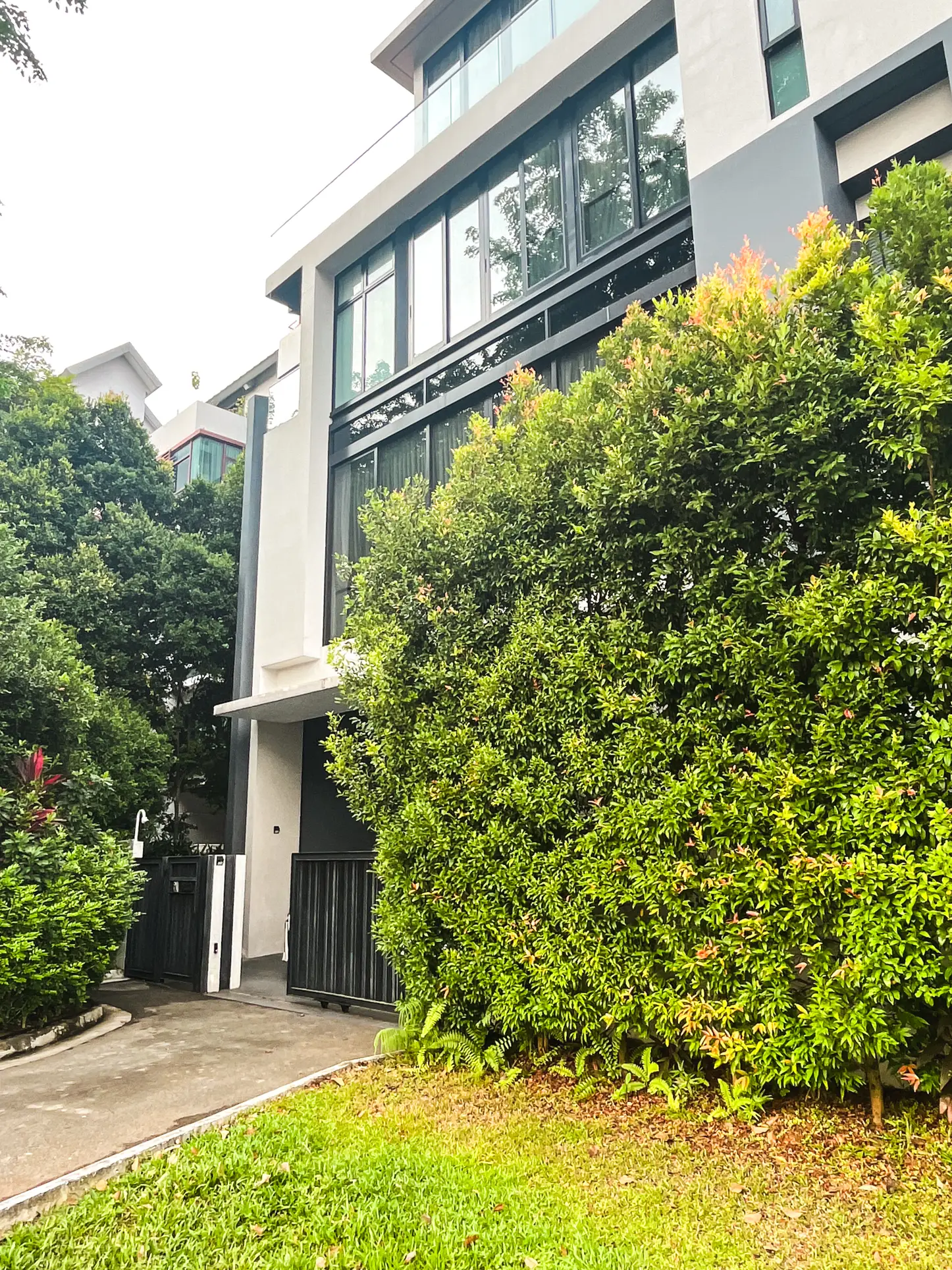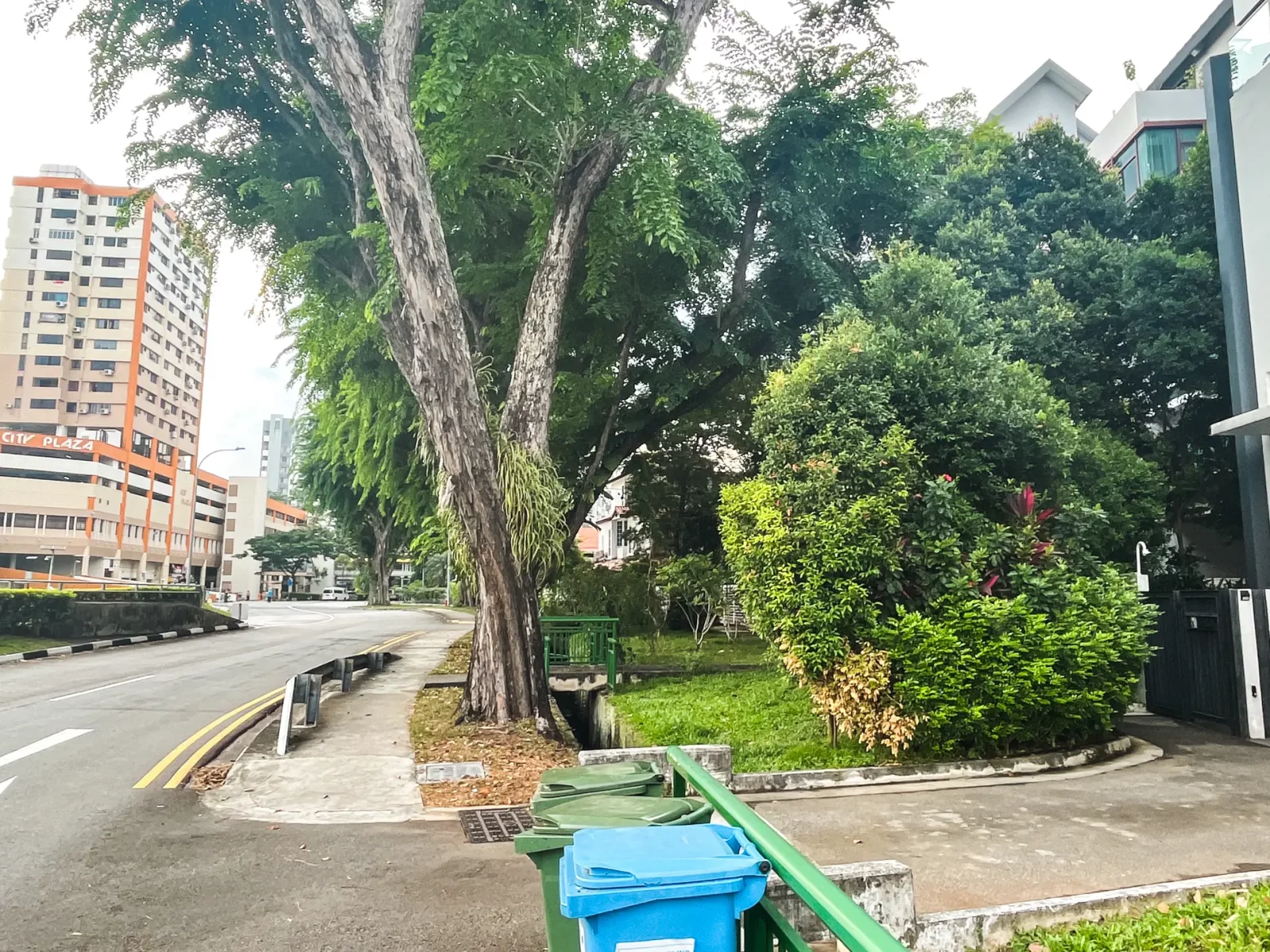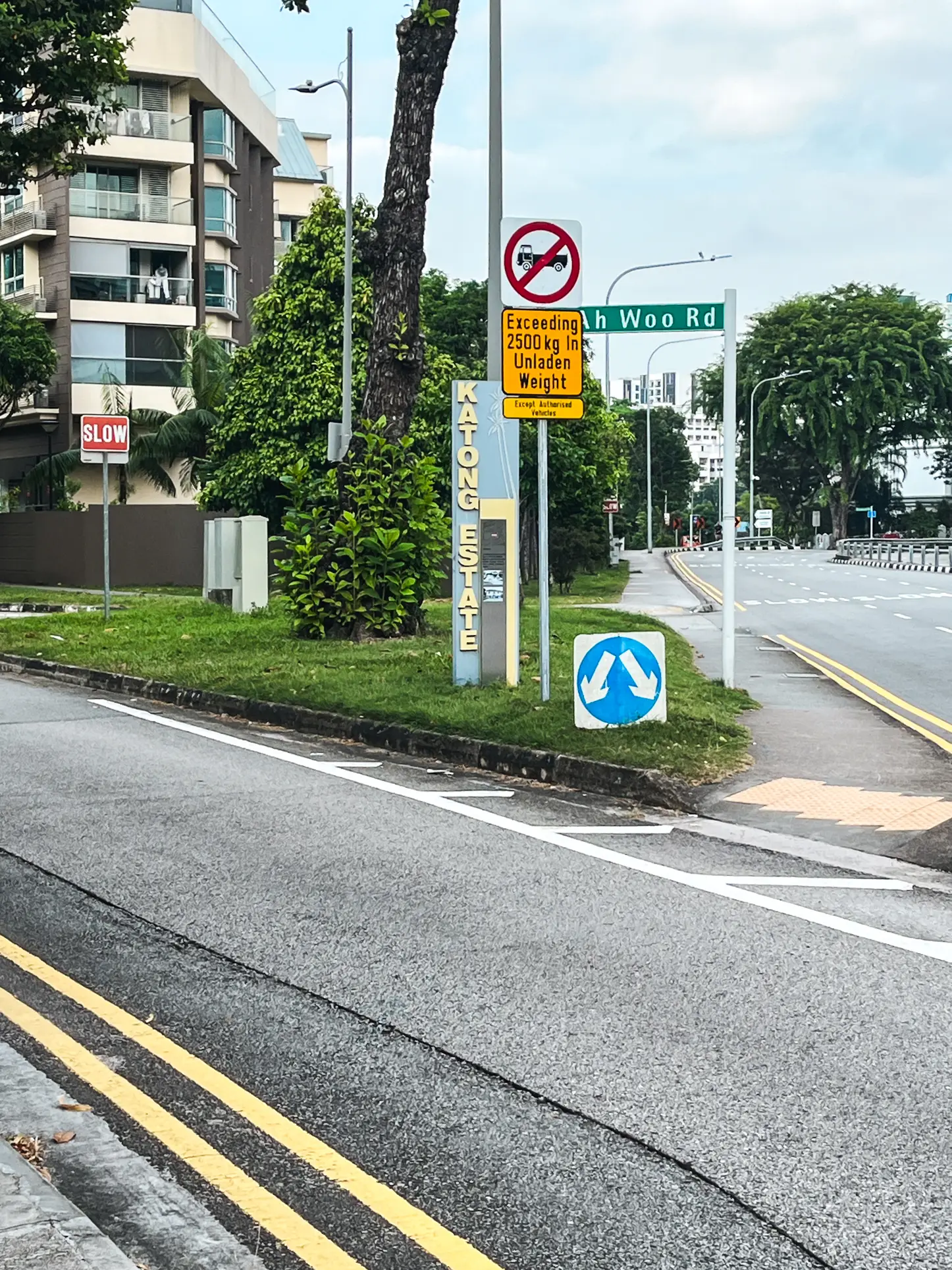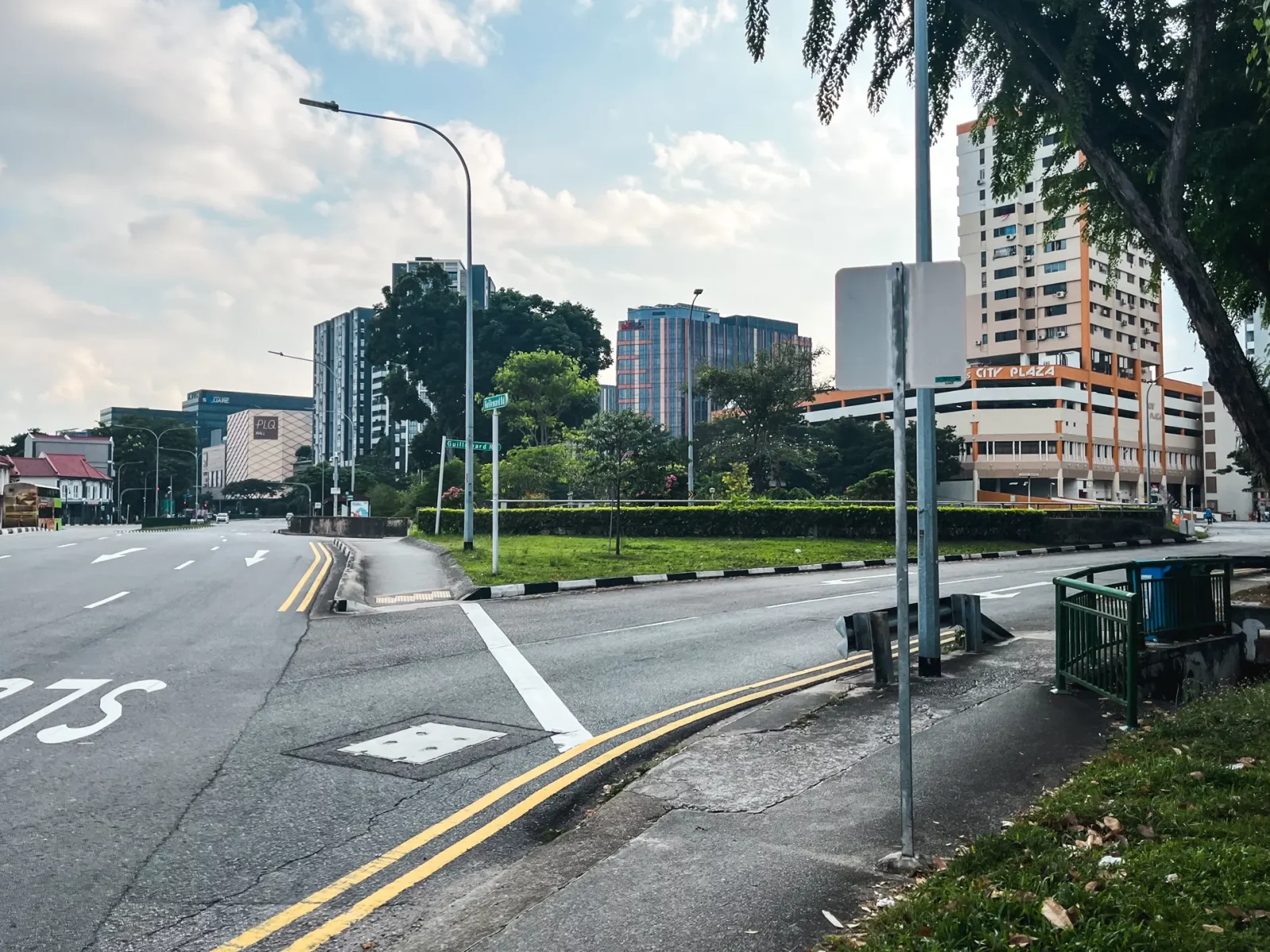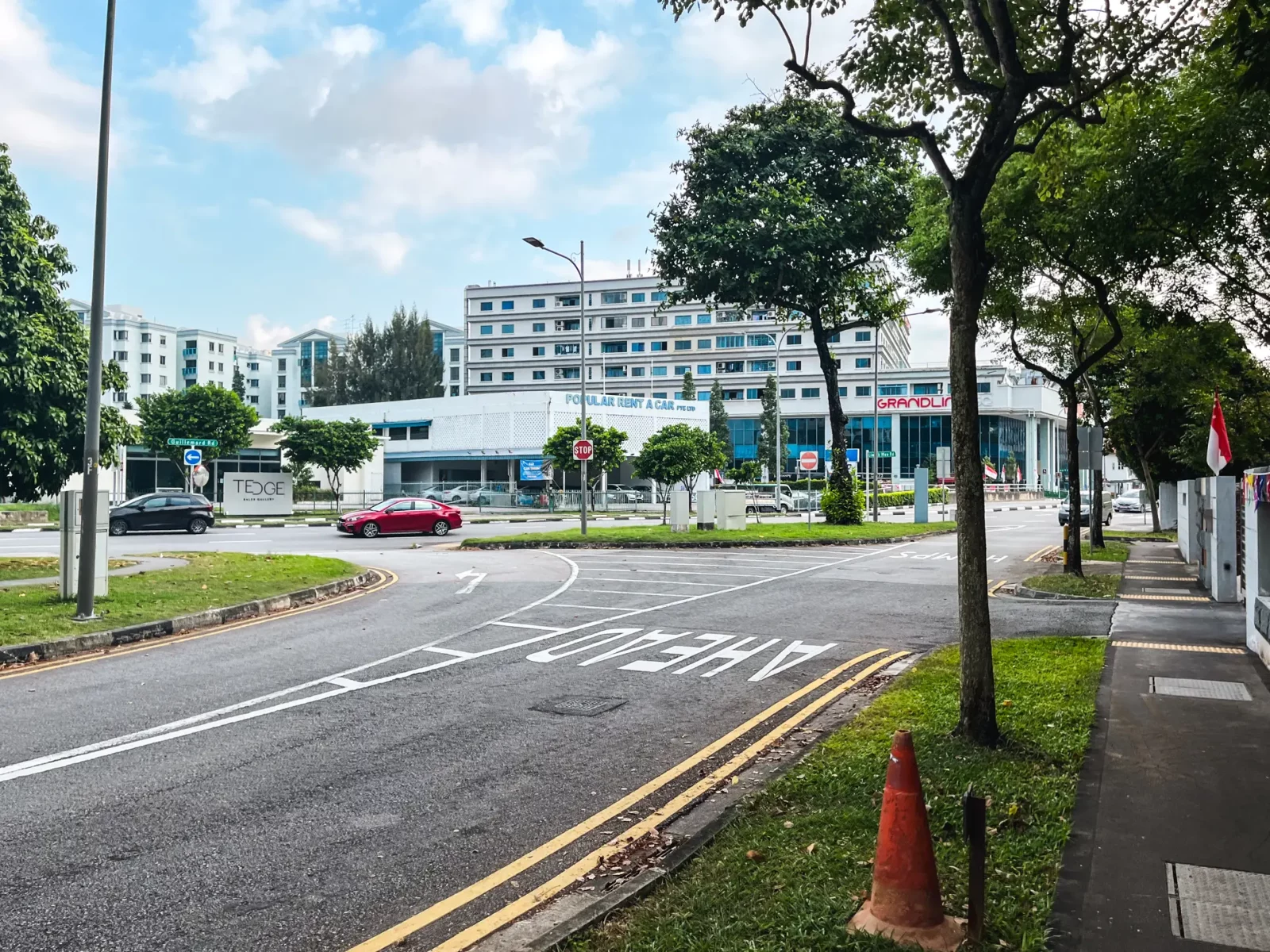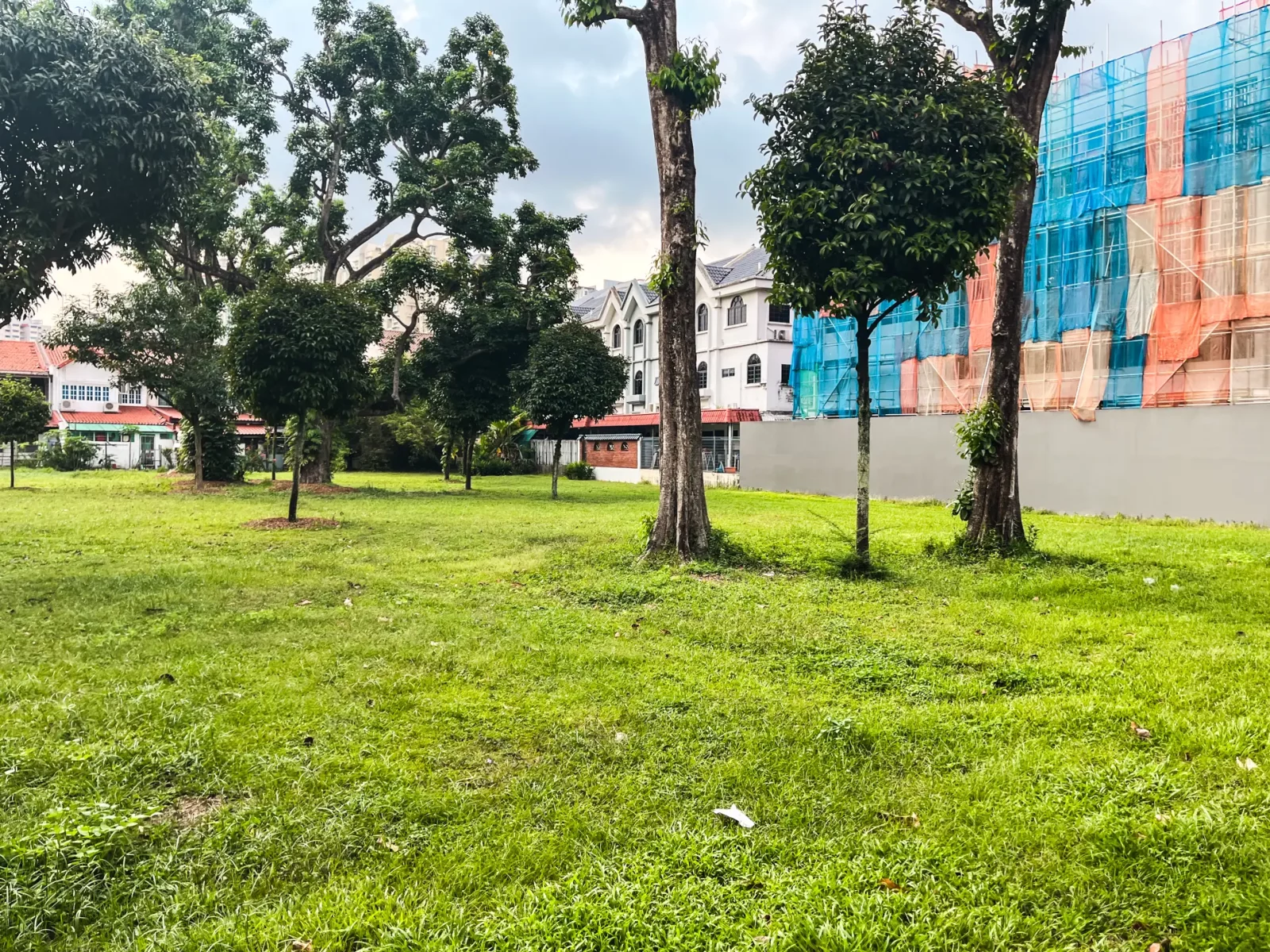 Not sure if it's because of this piece of empty land, but the area was very nice and breezy. Sadly, the land is zoned residential (1.4 plot ratio) so don't keep your fingers crossed that it'll stay this way for long.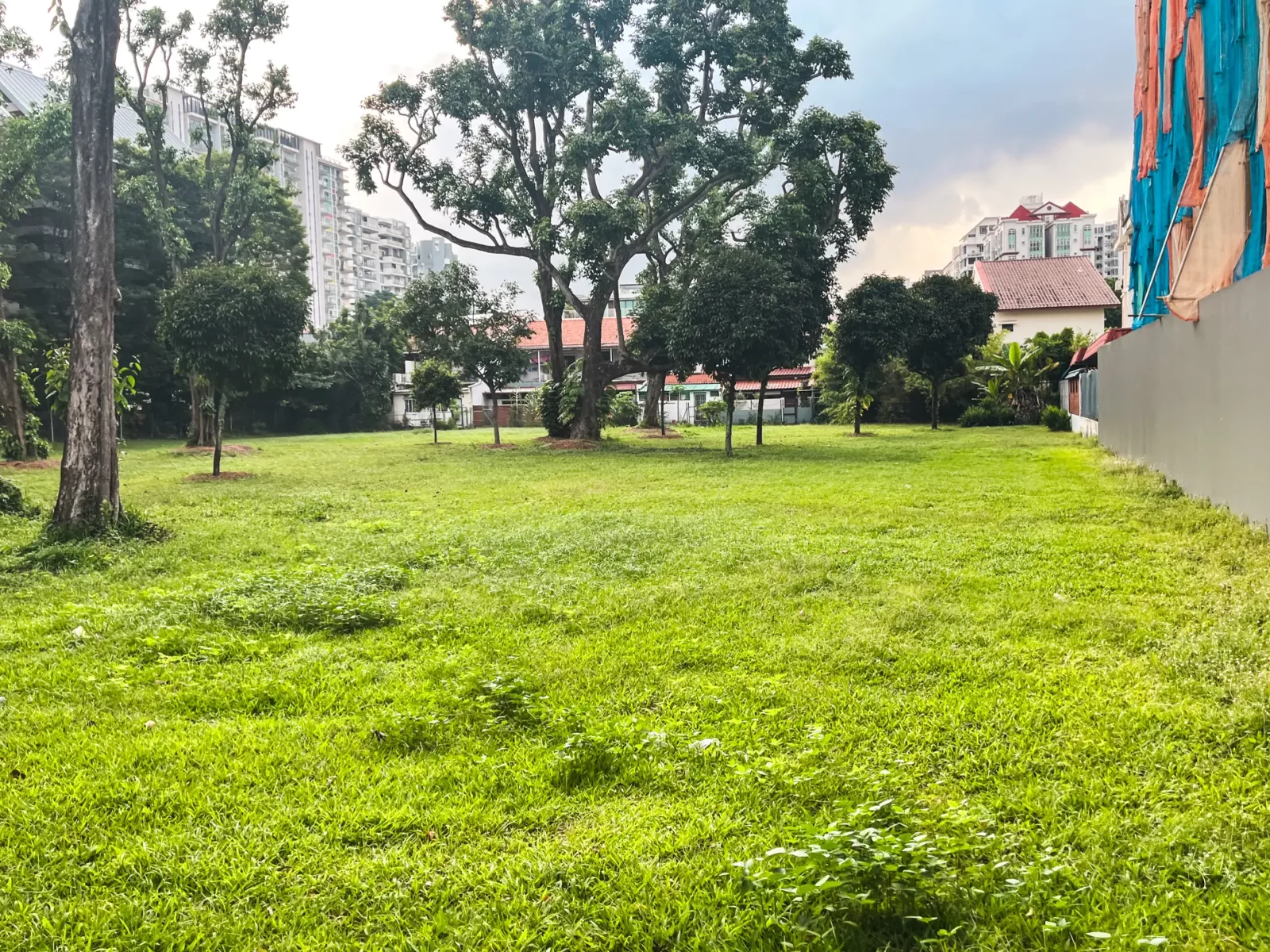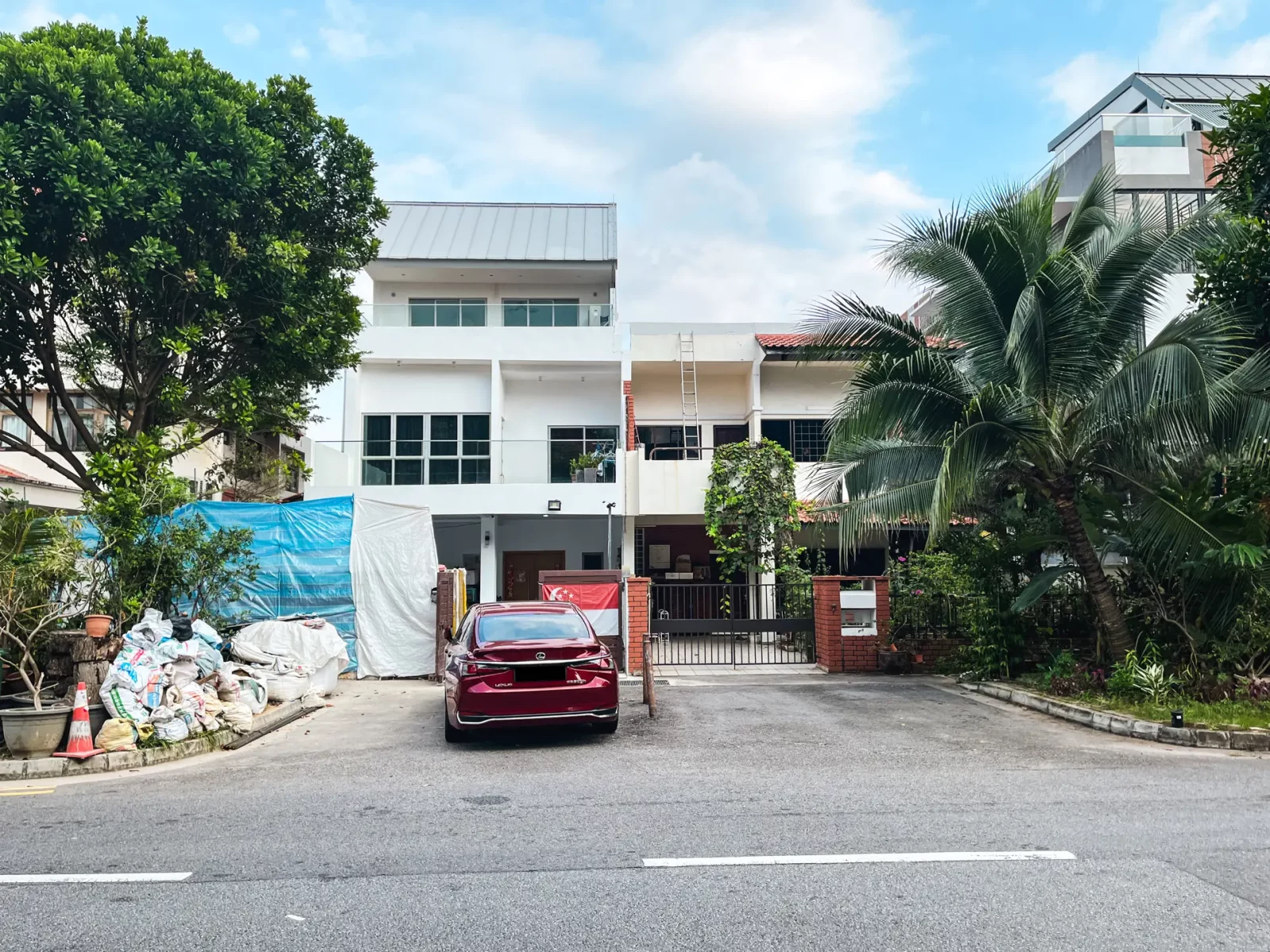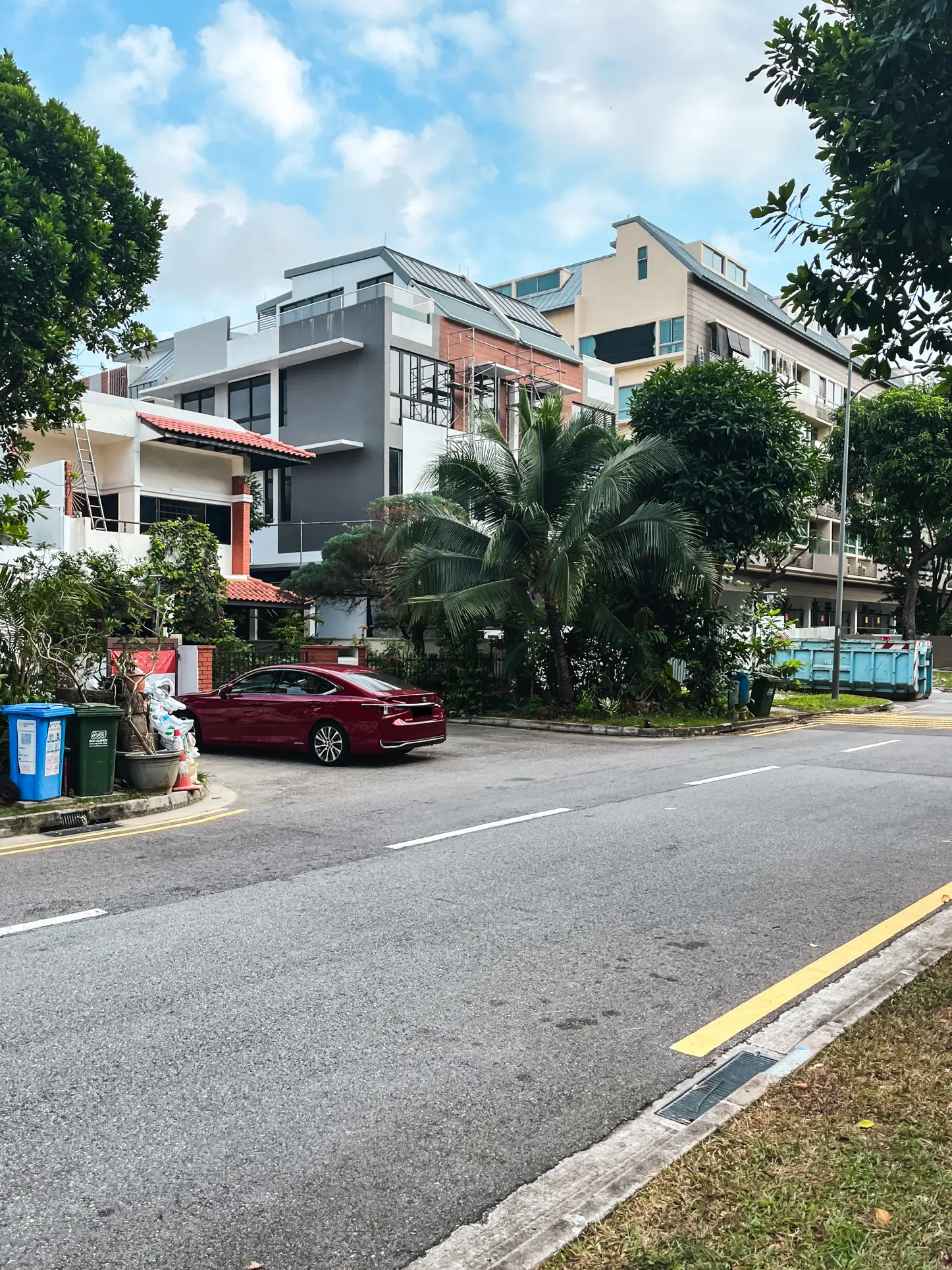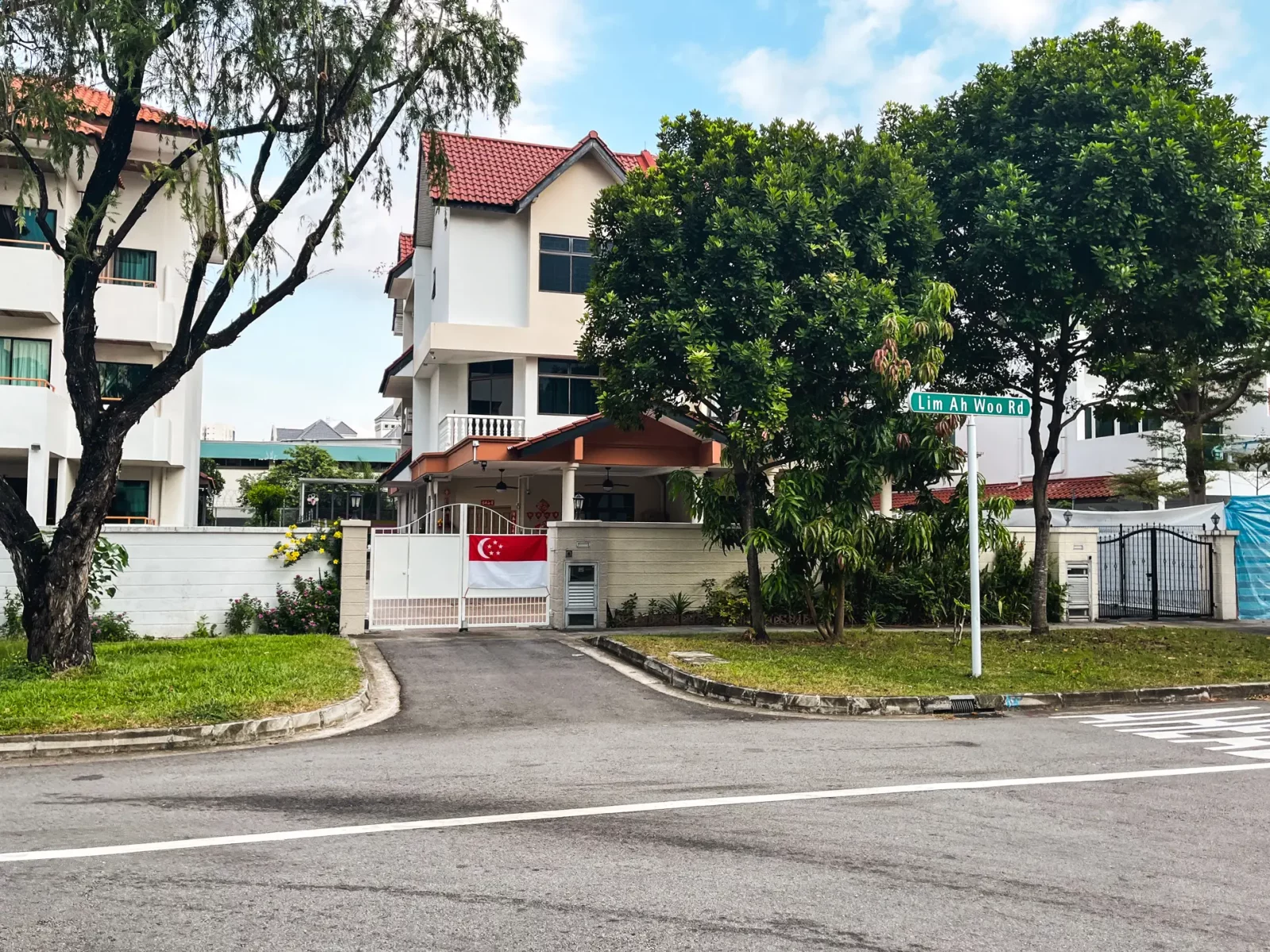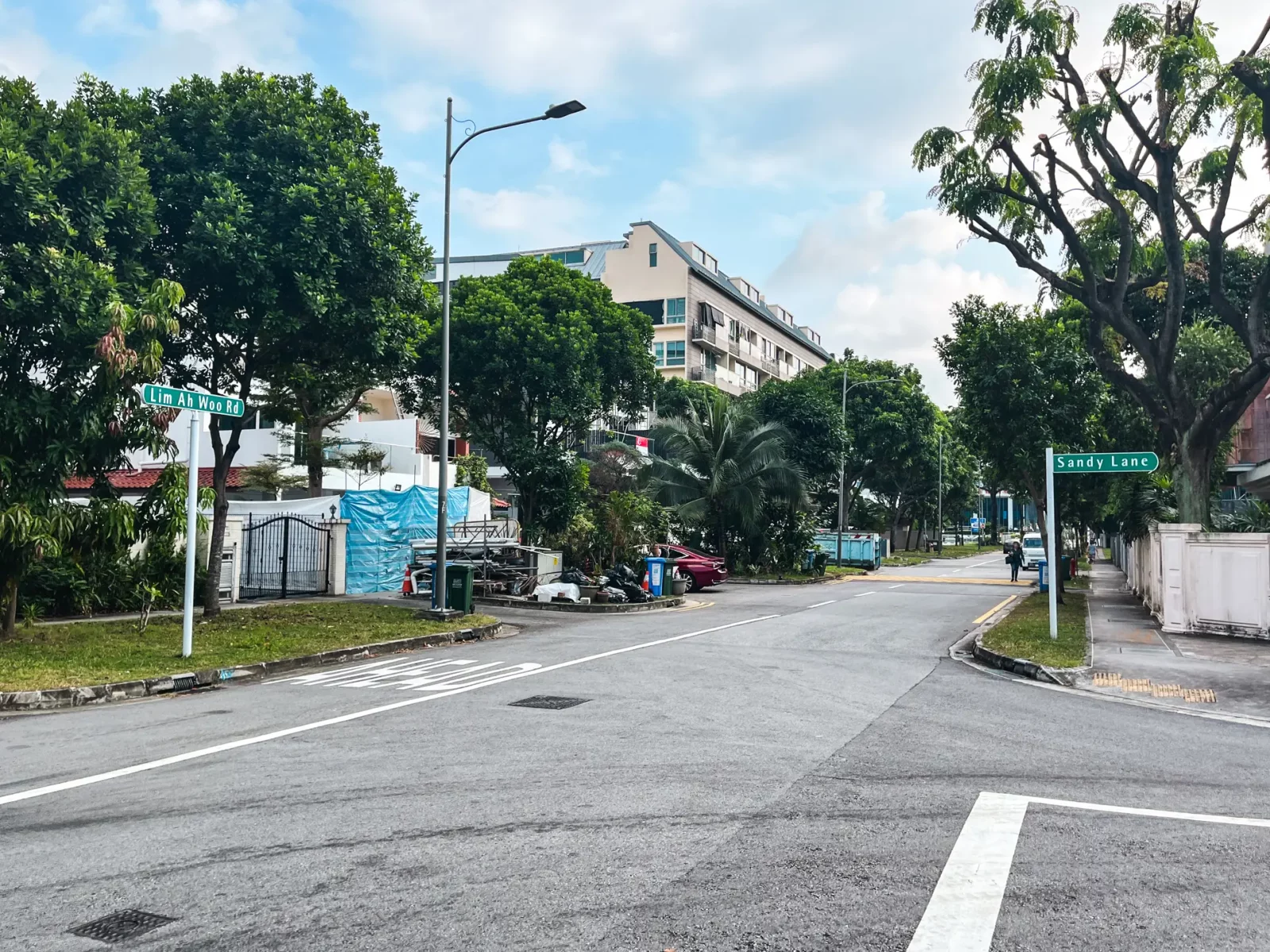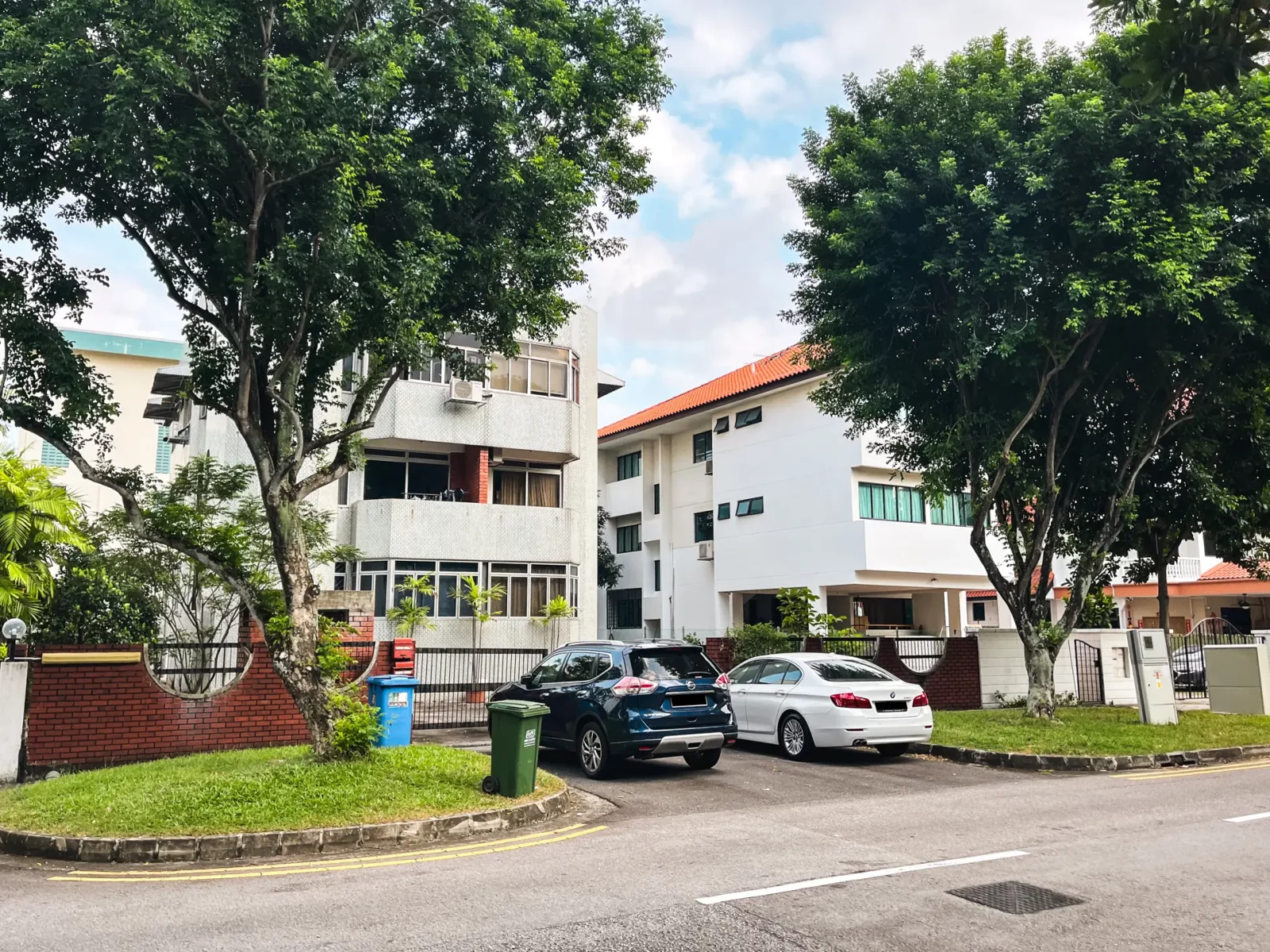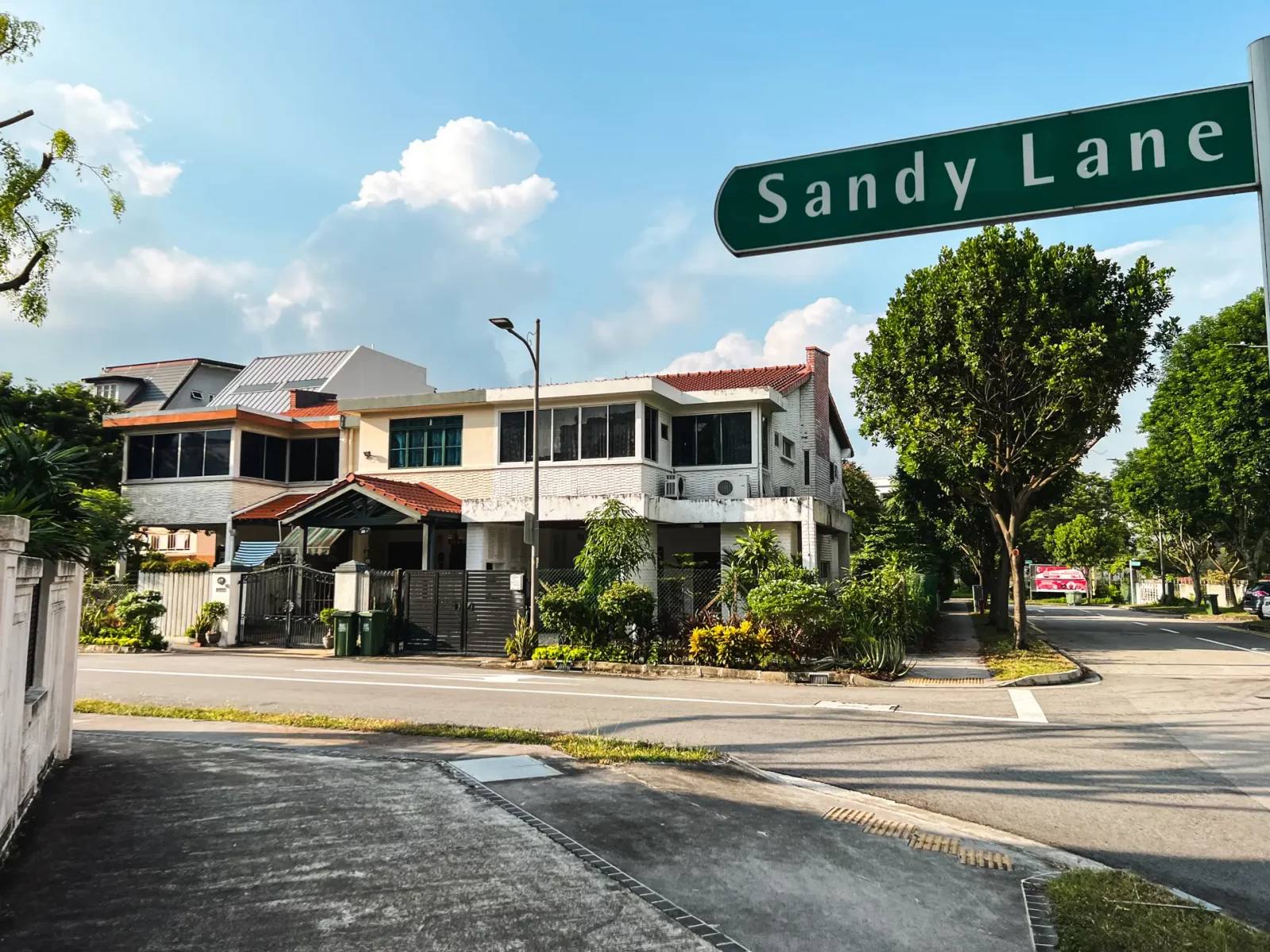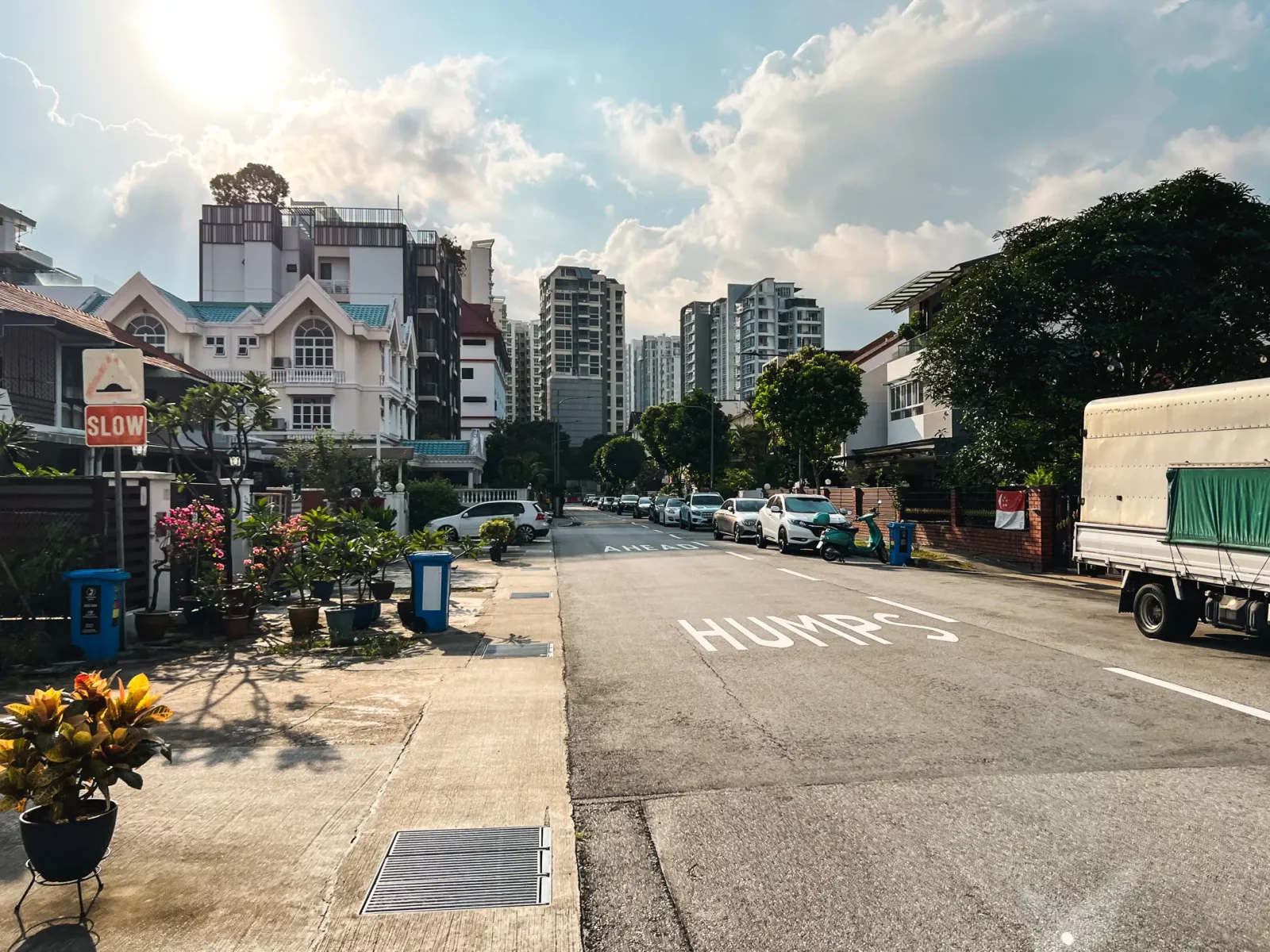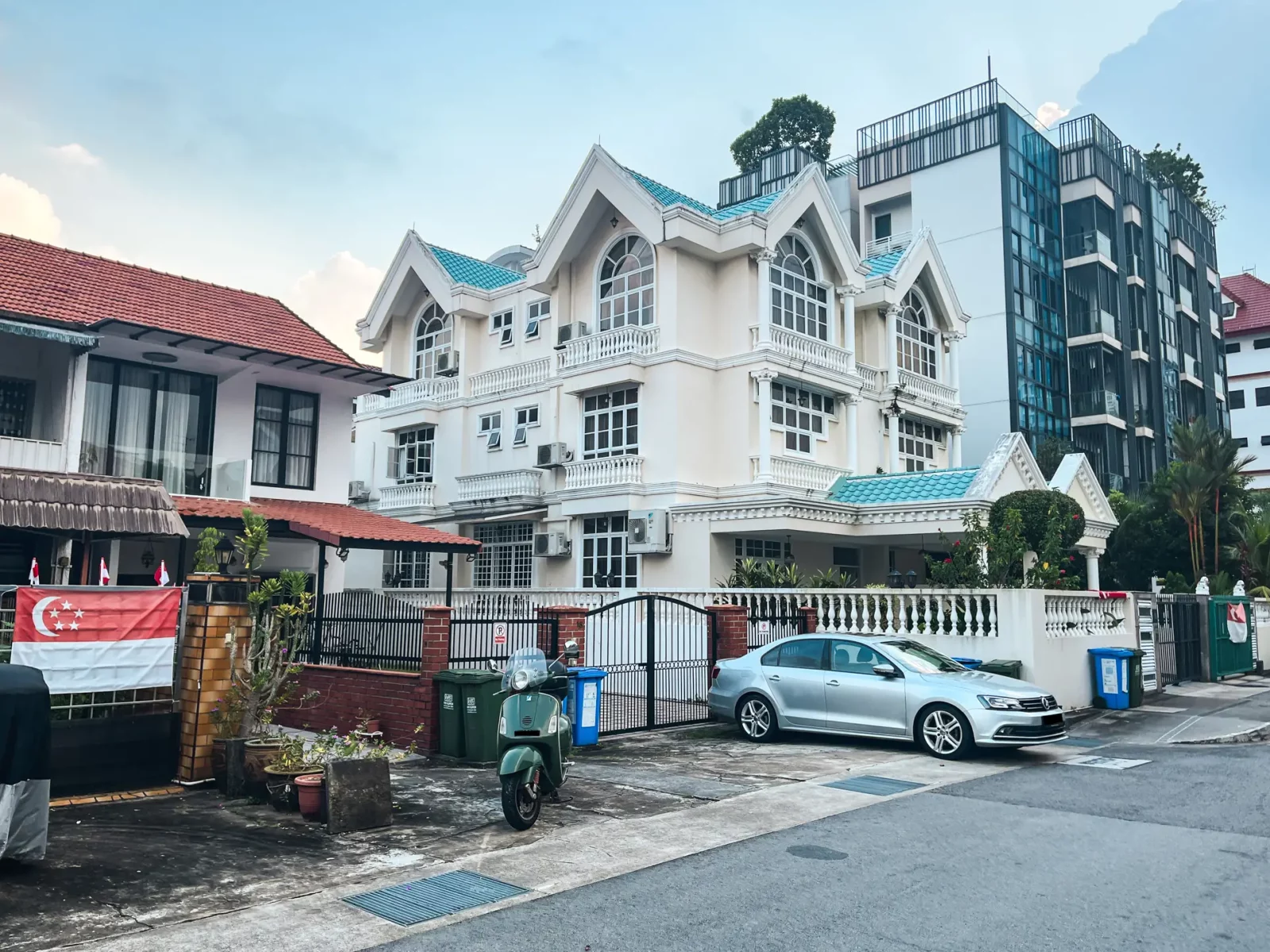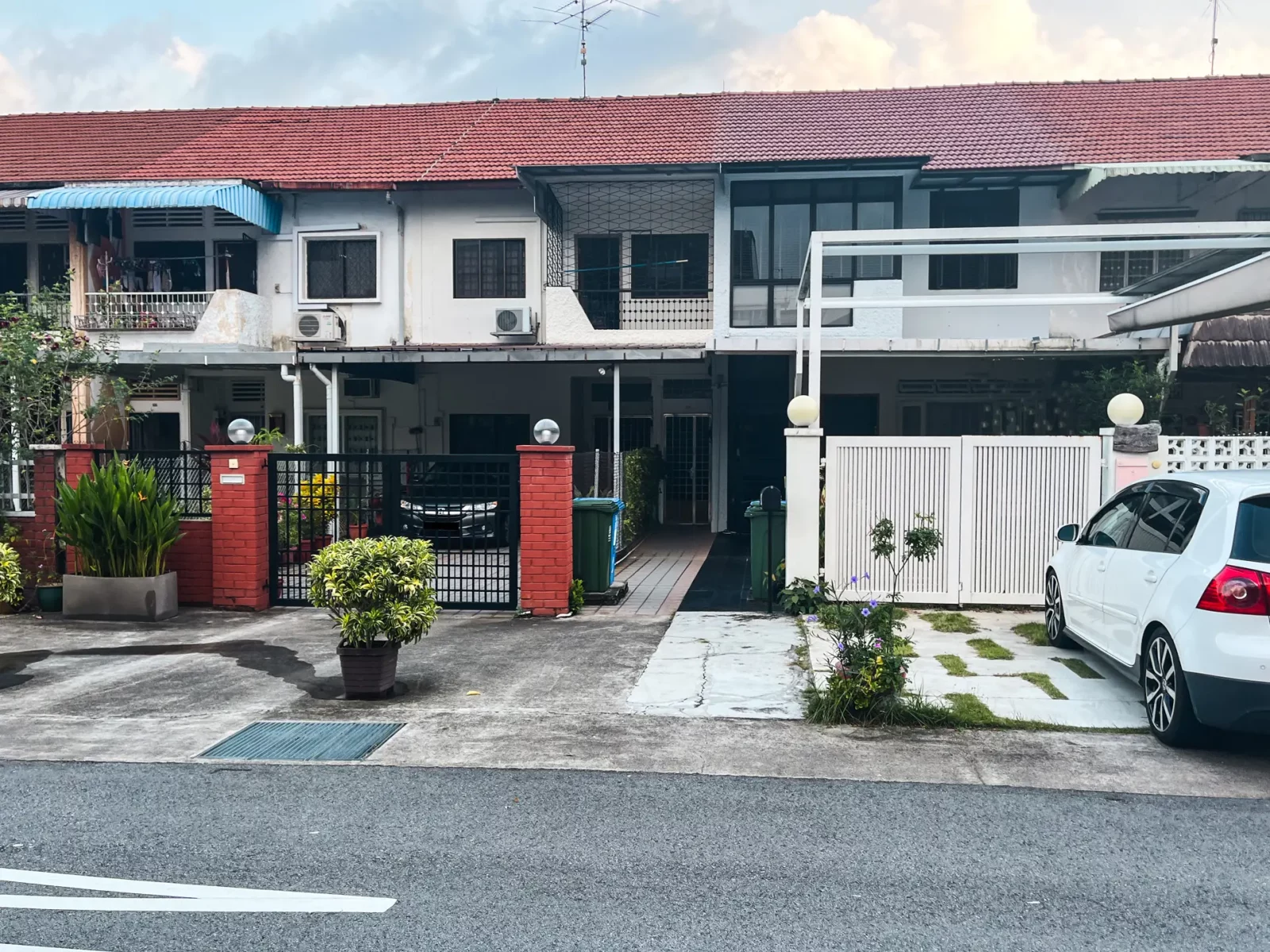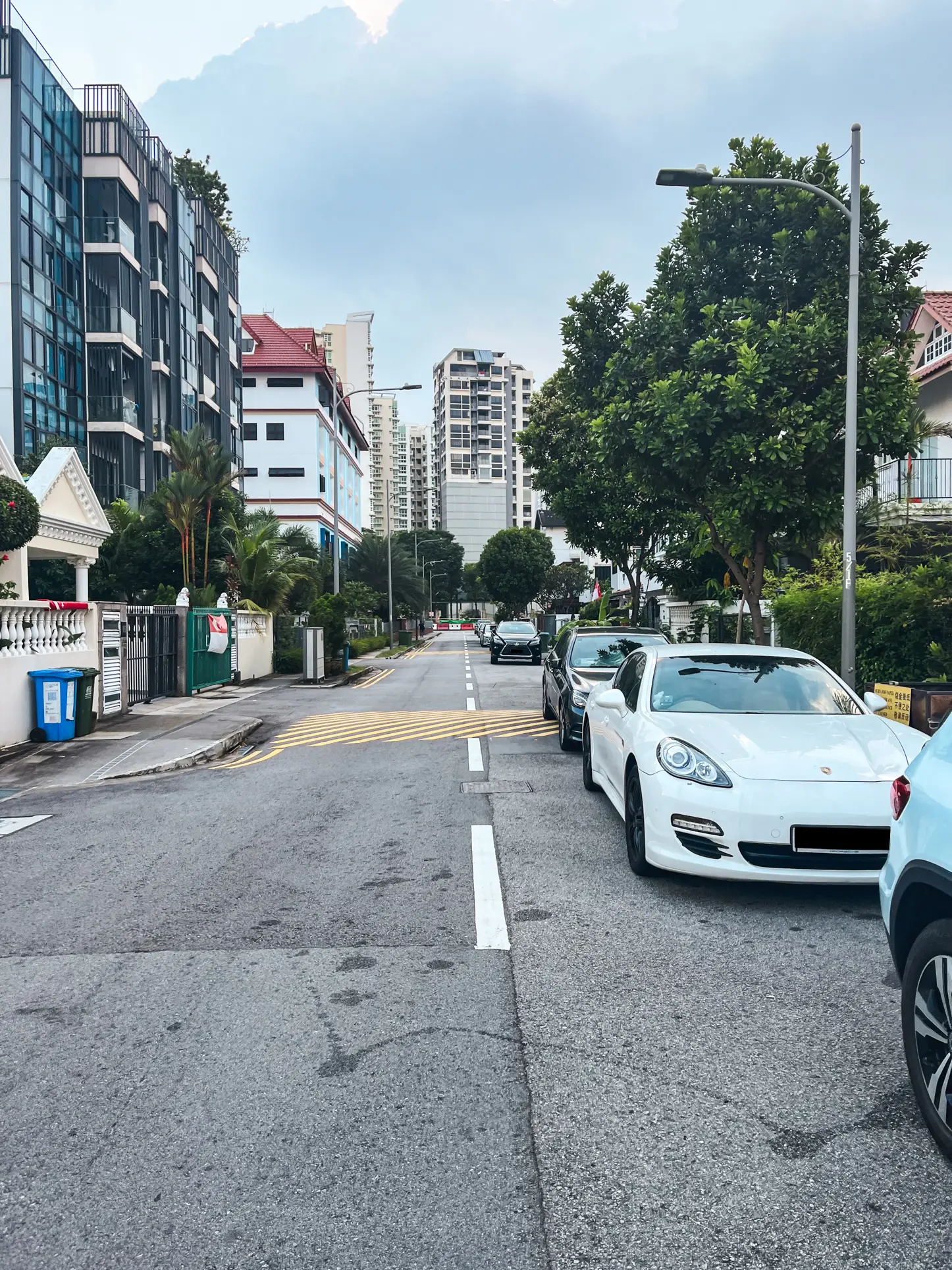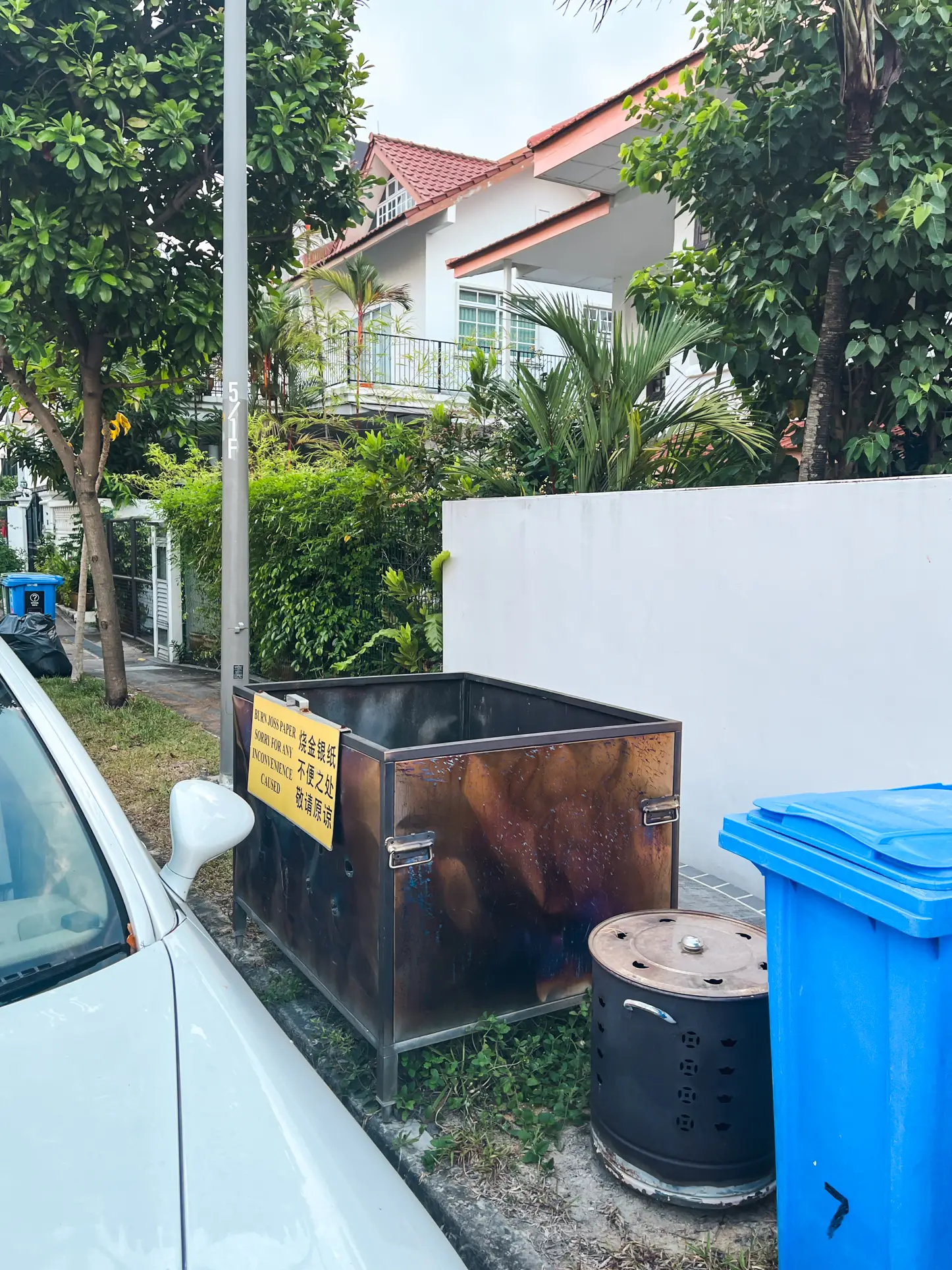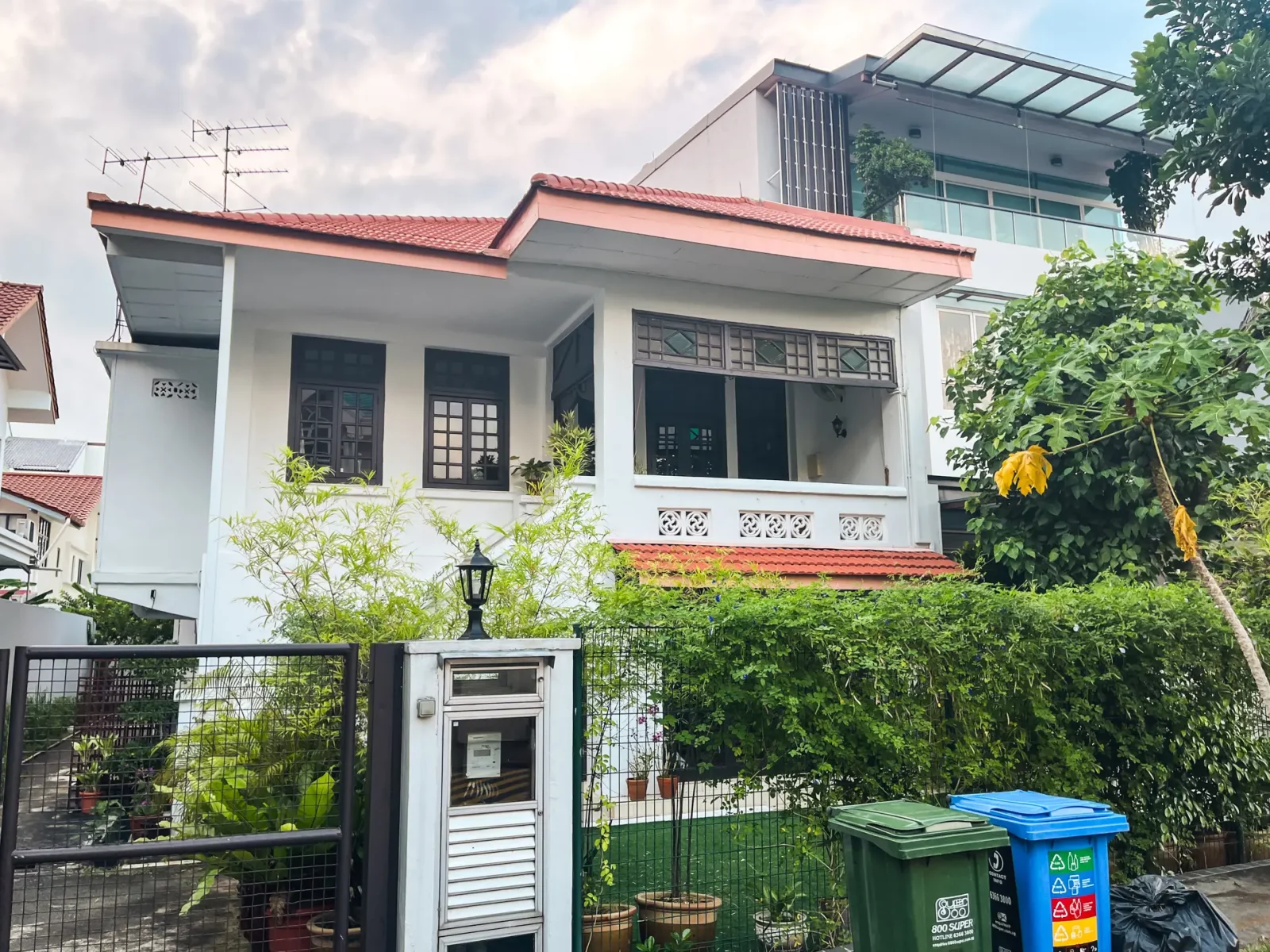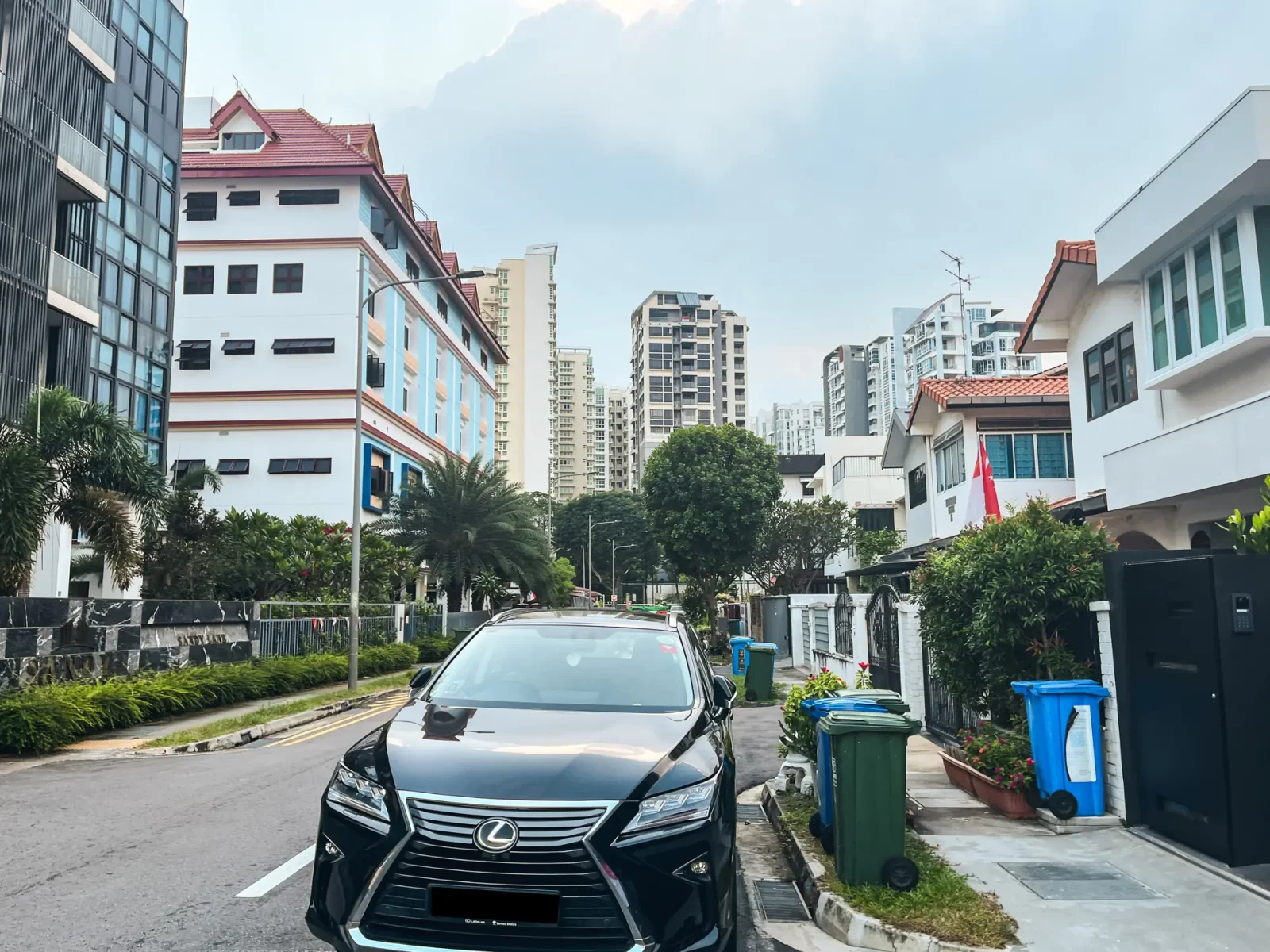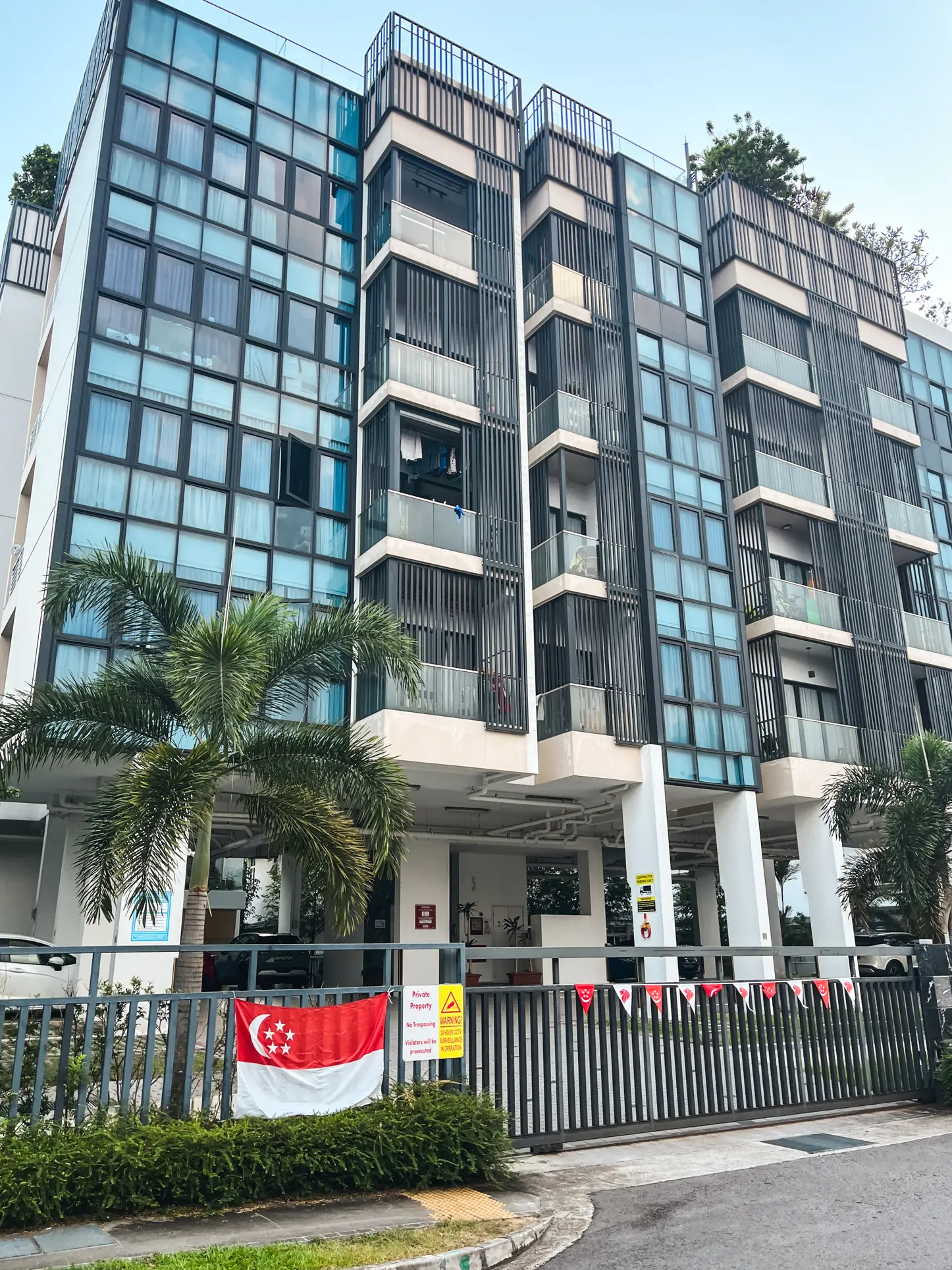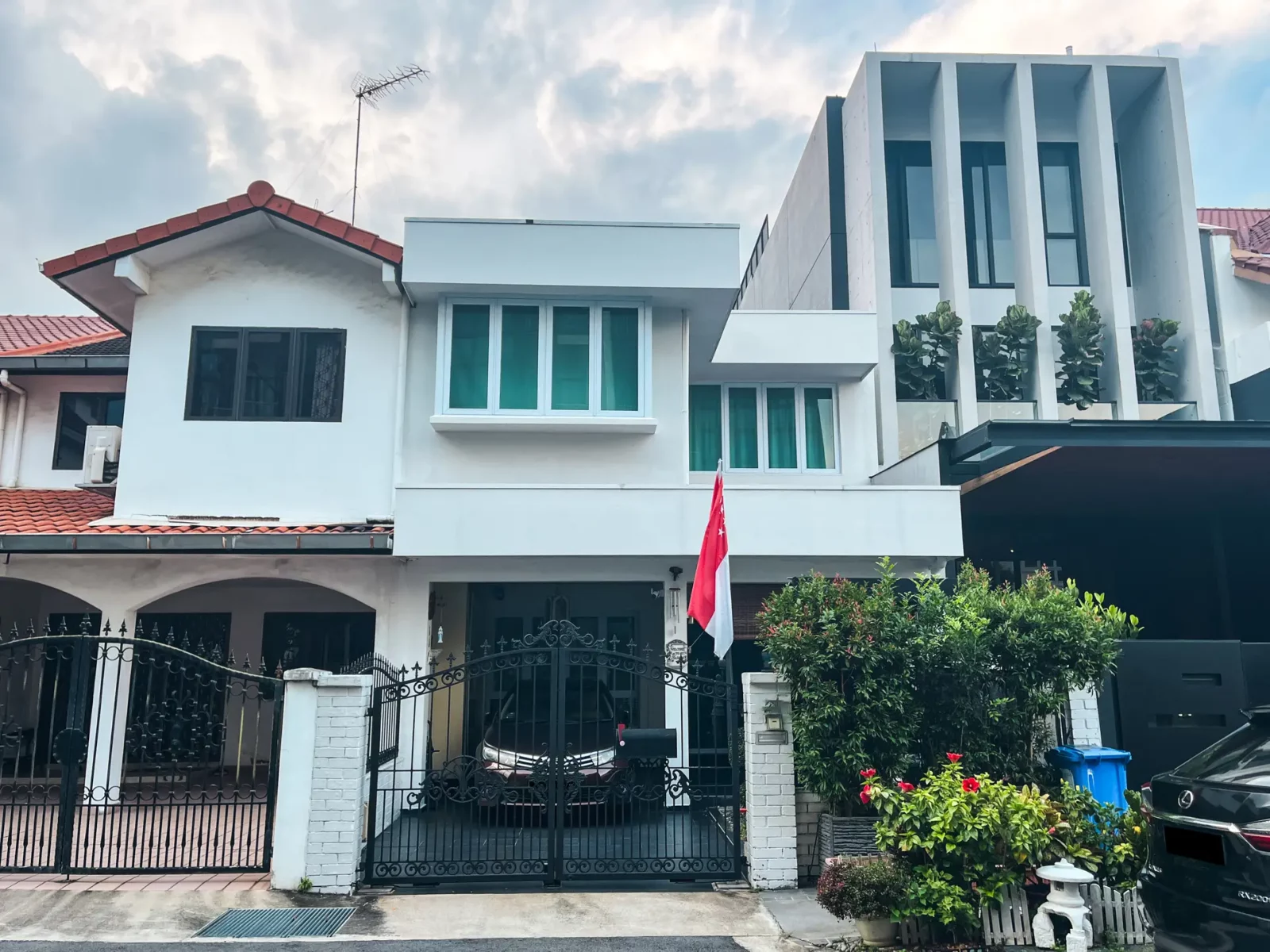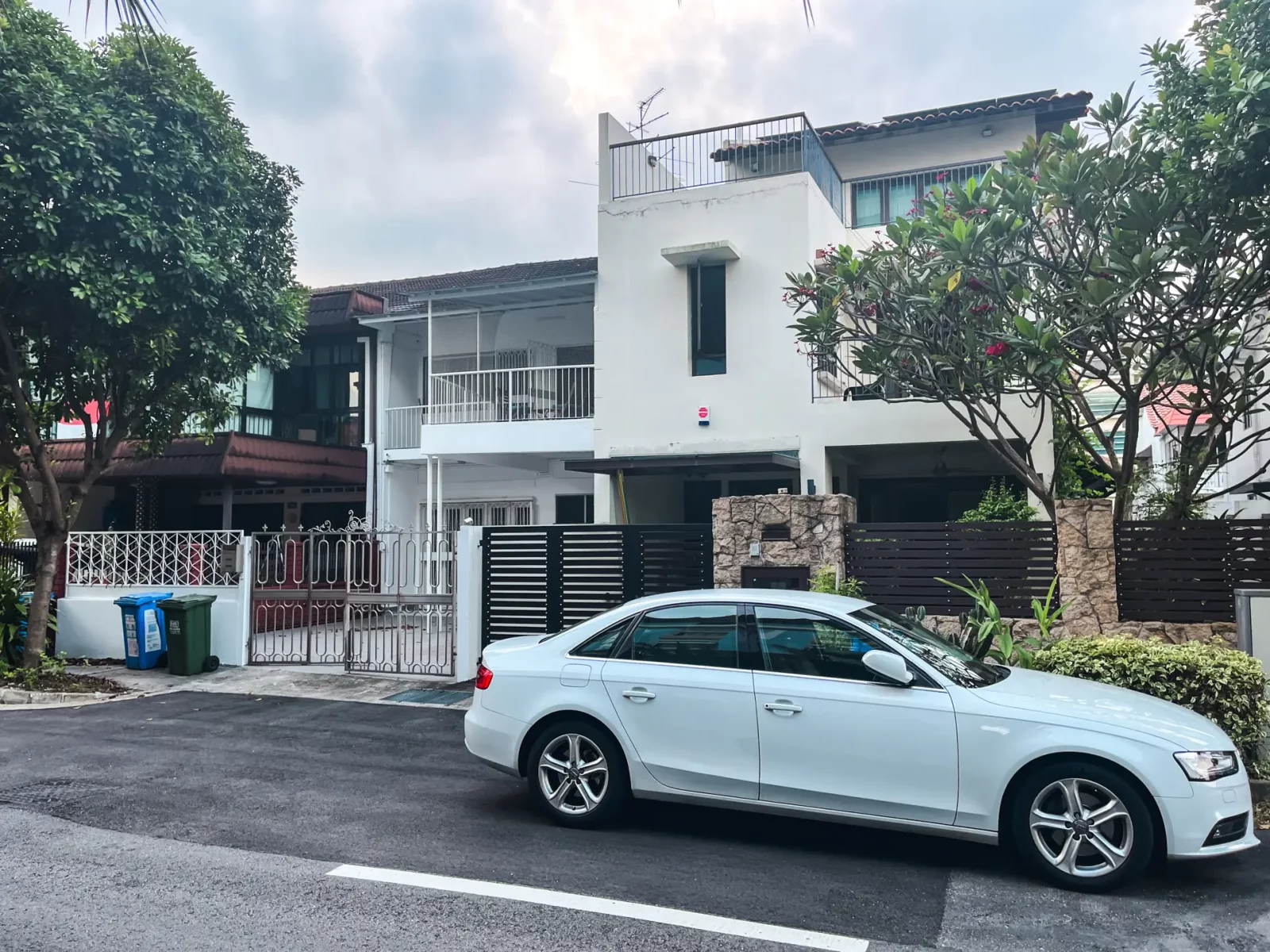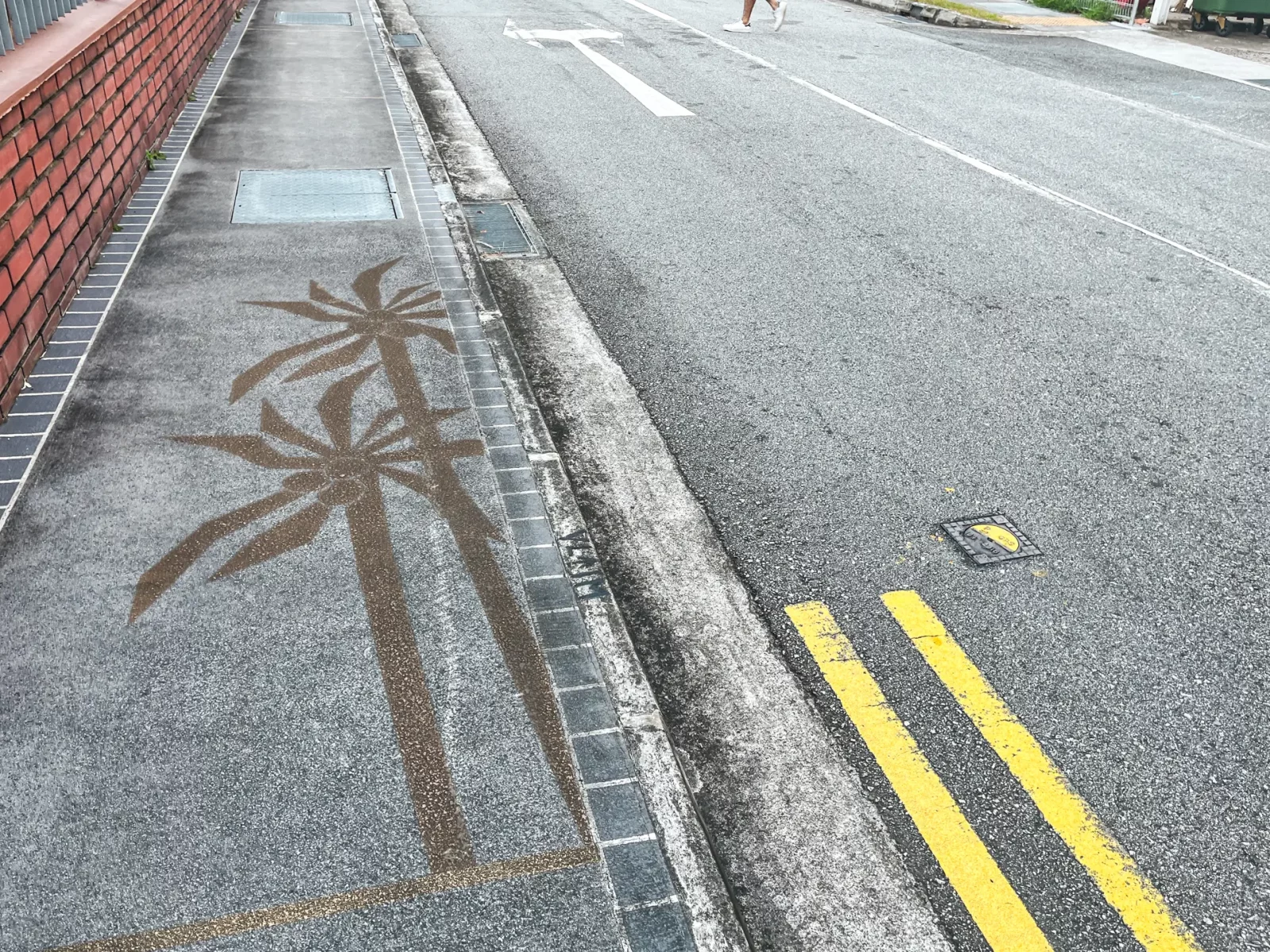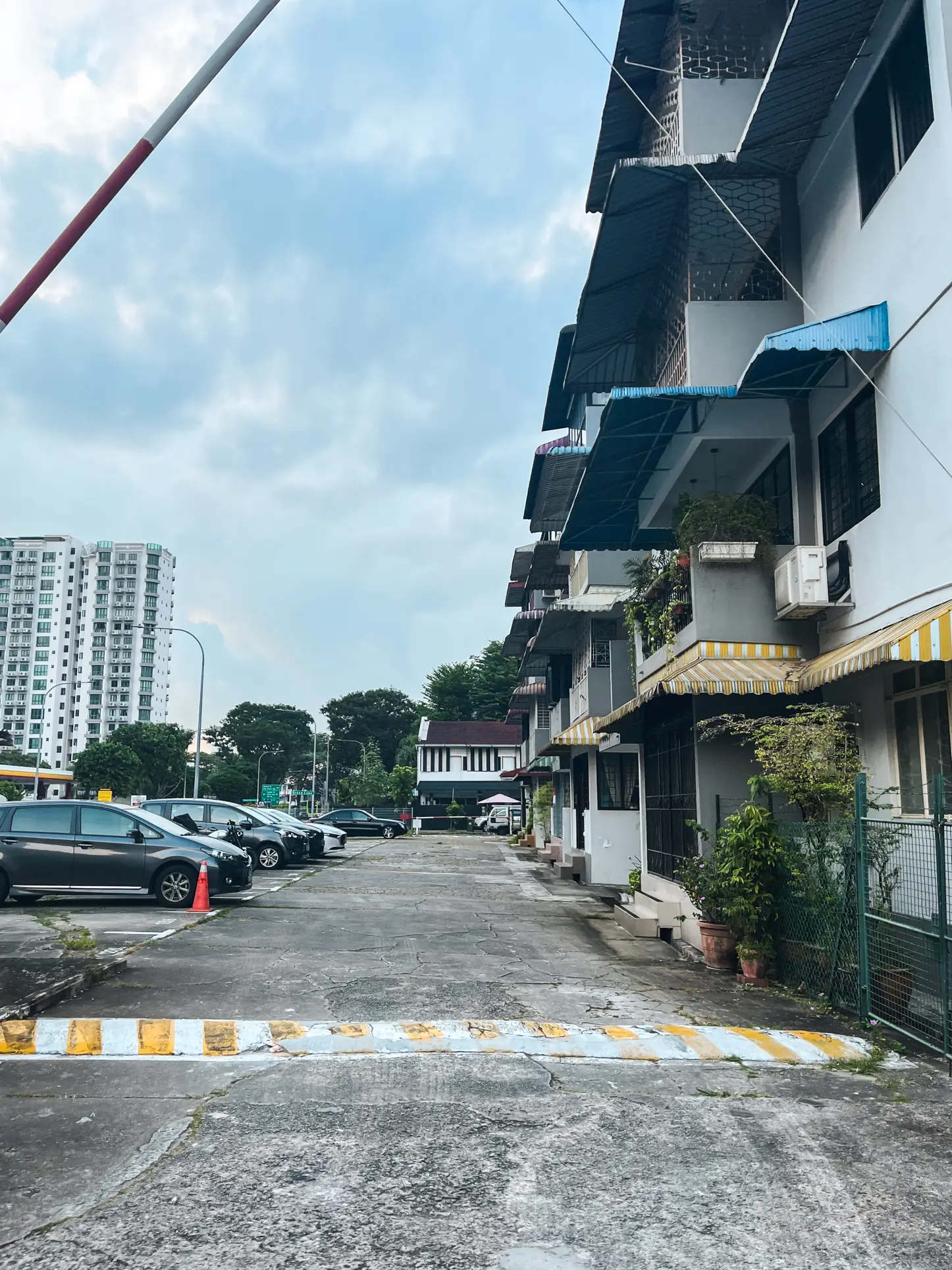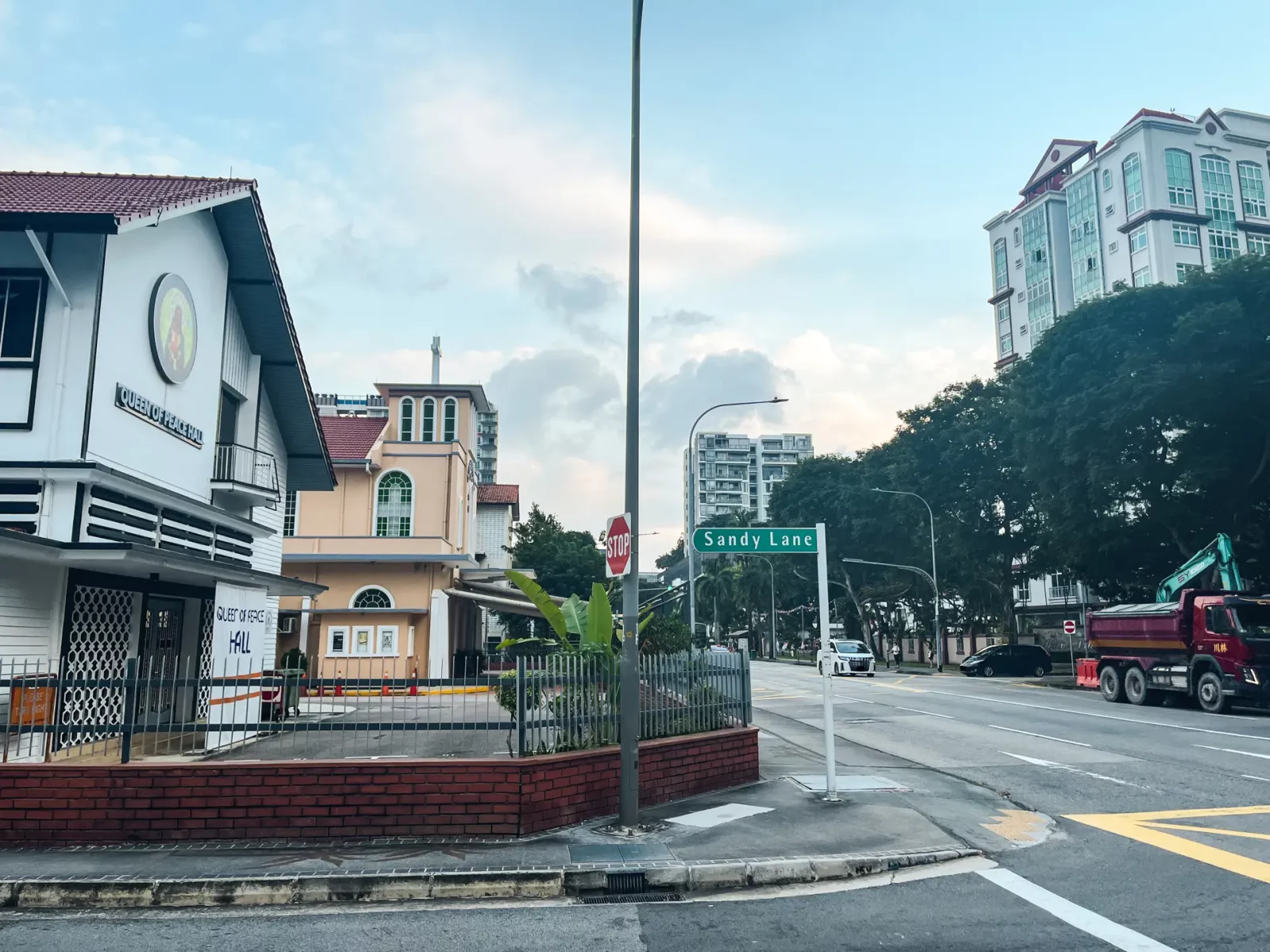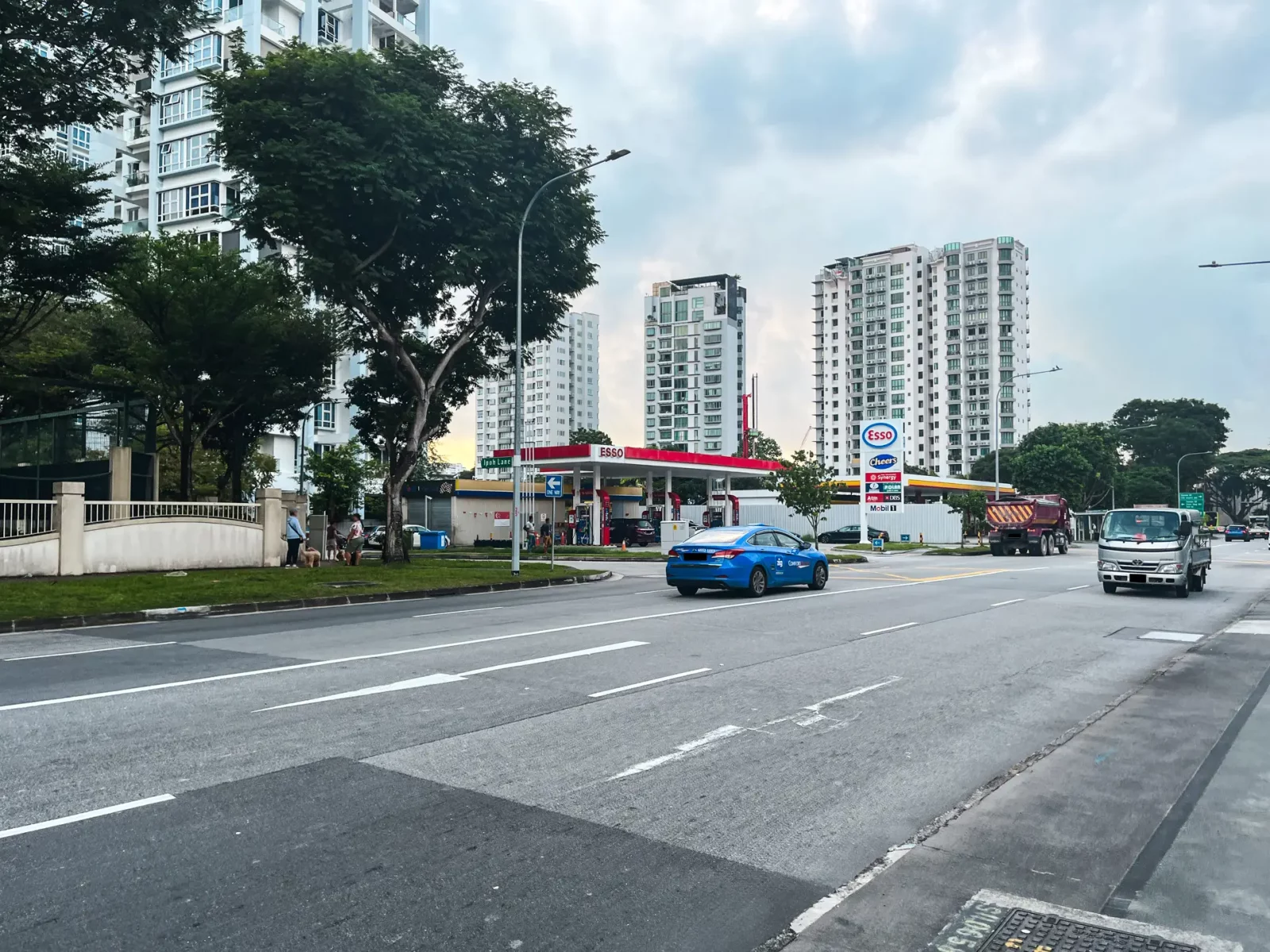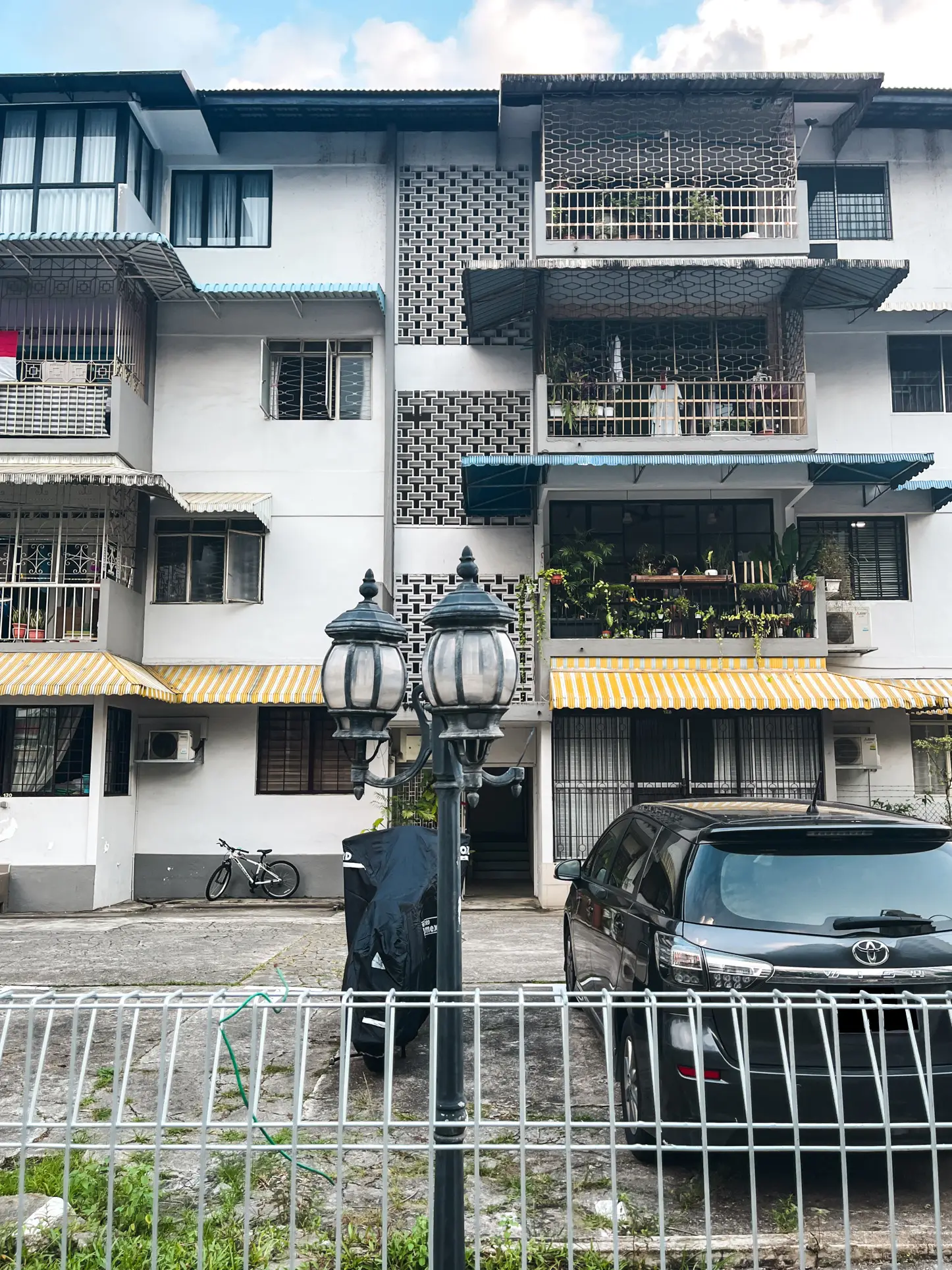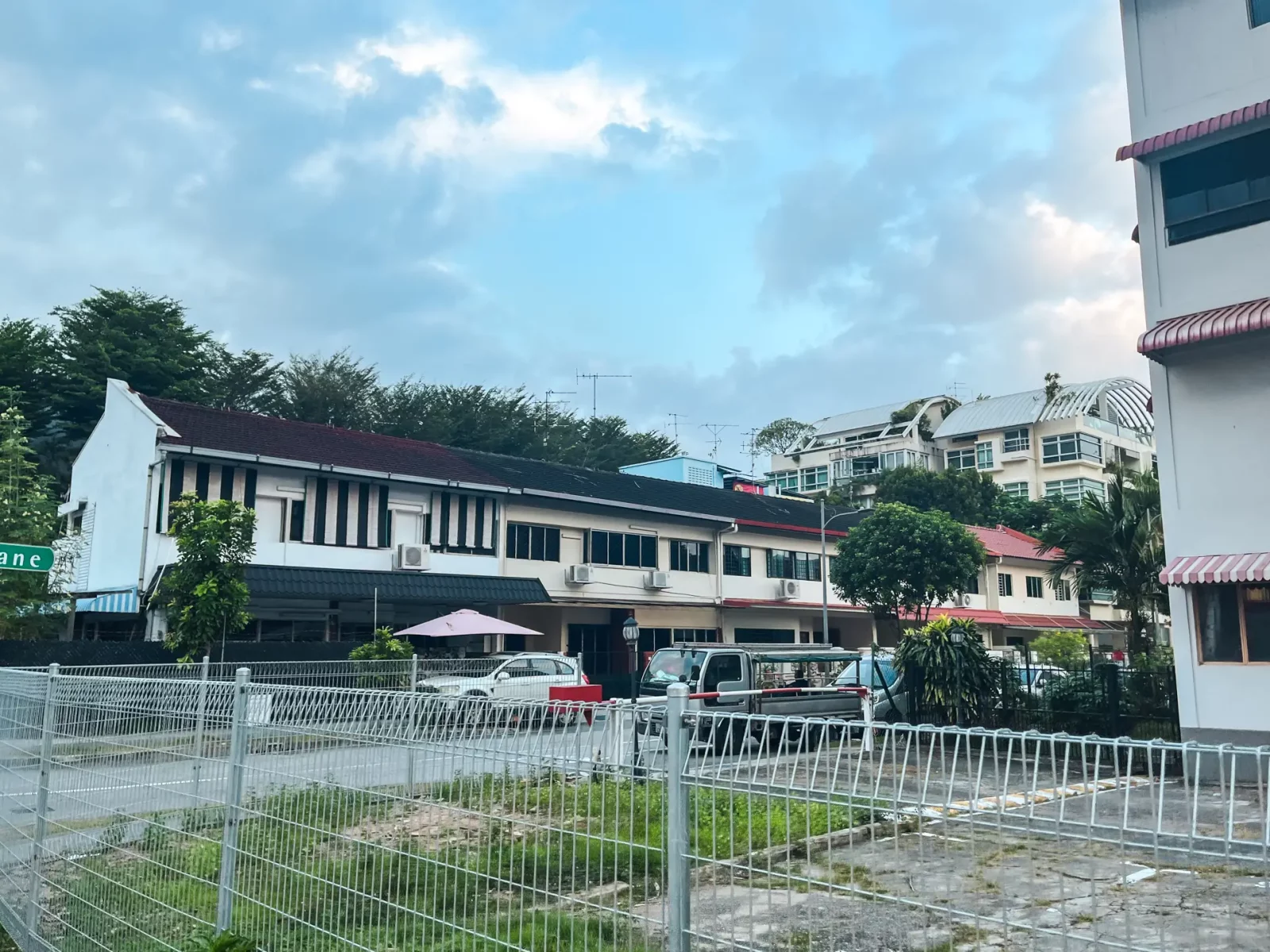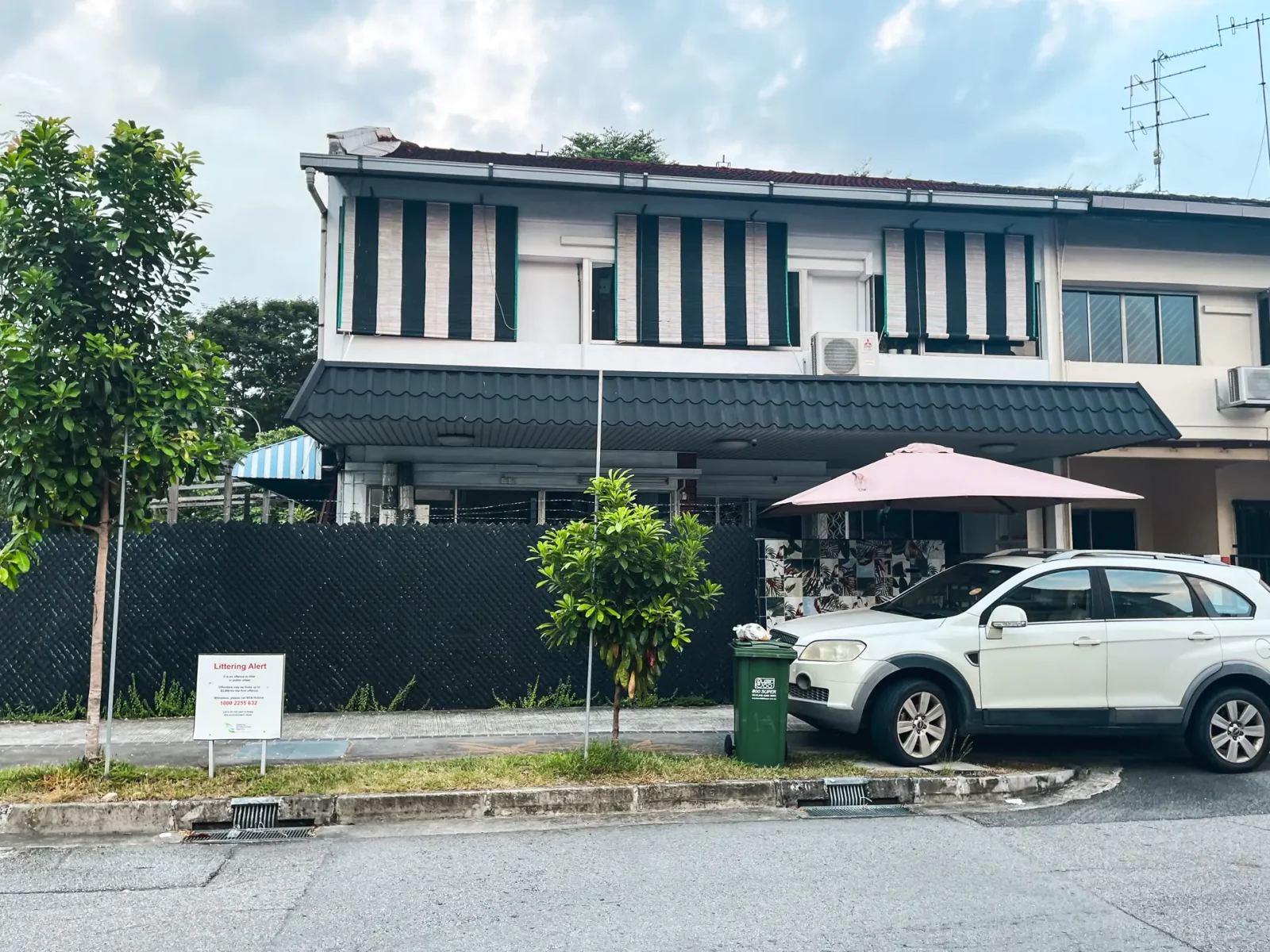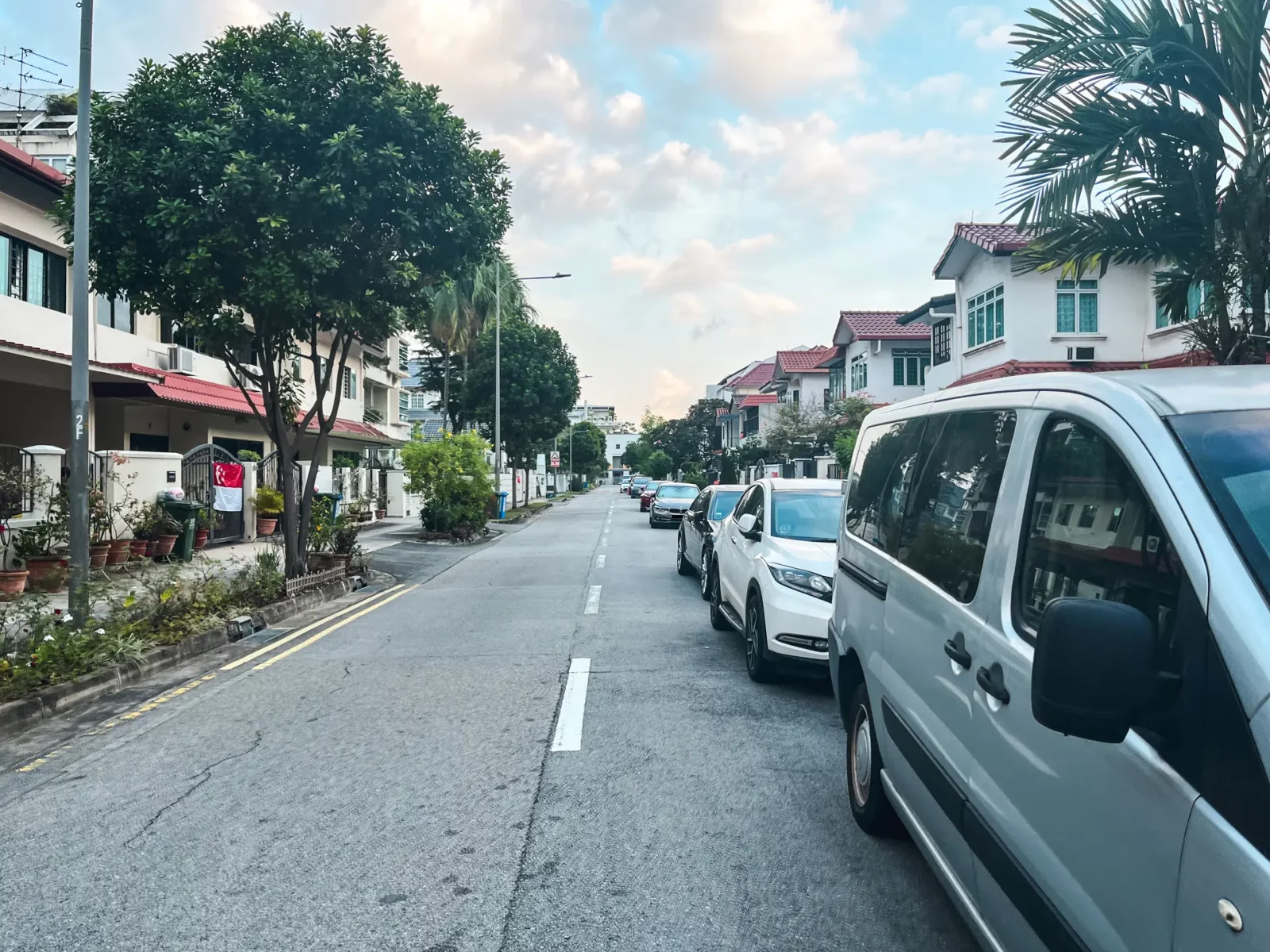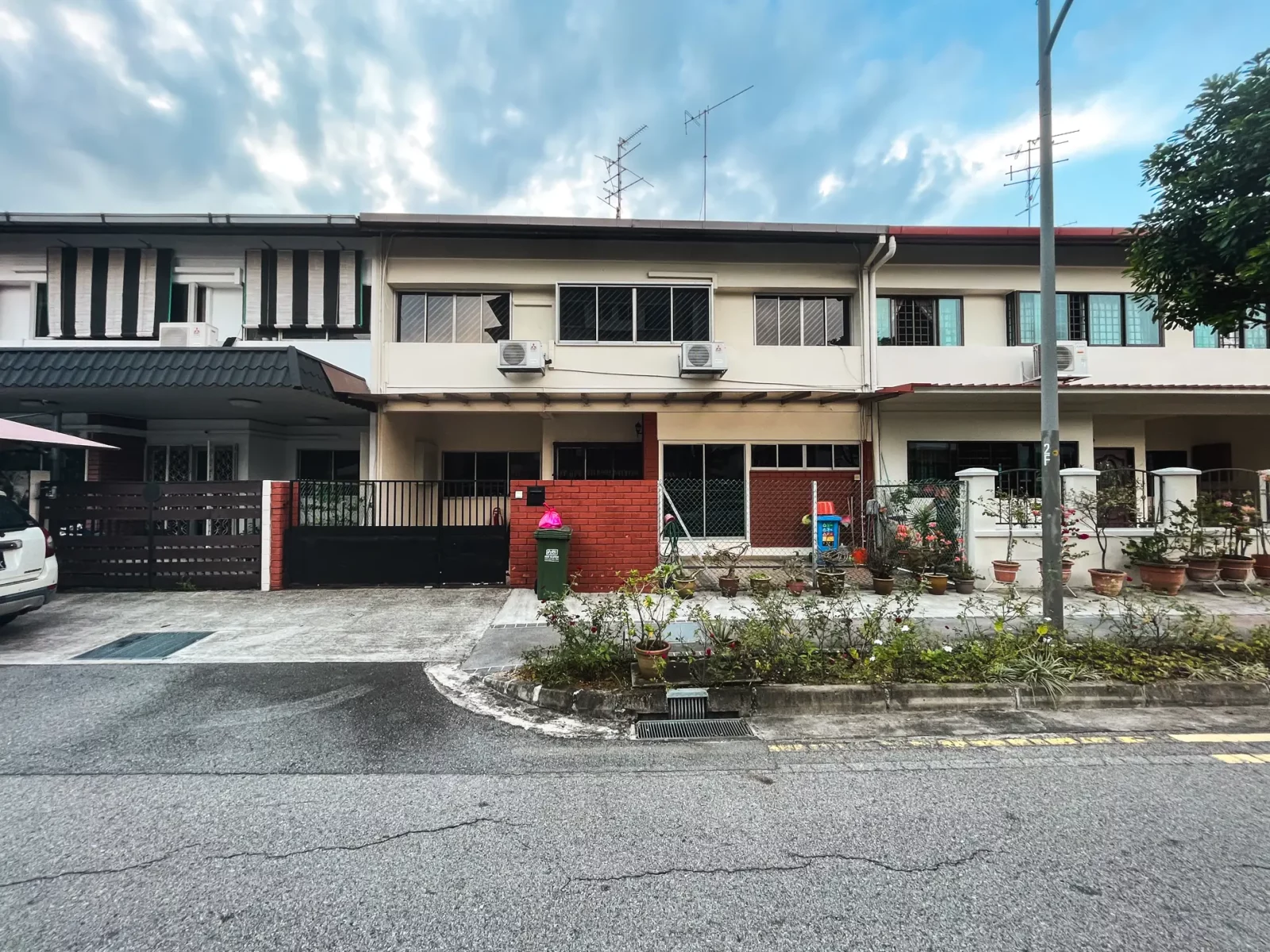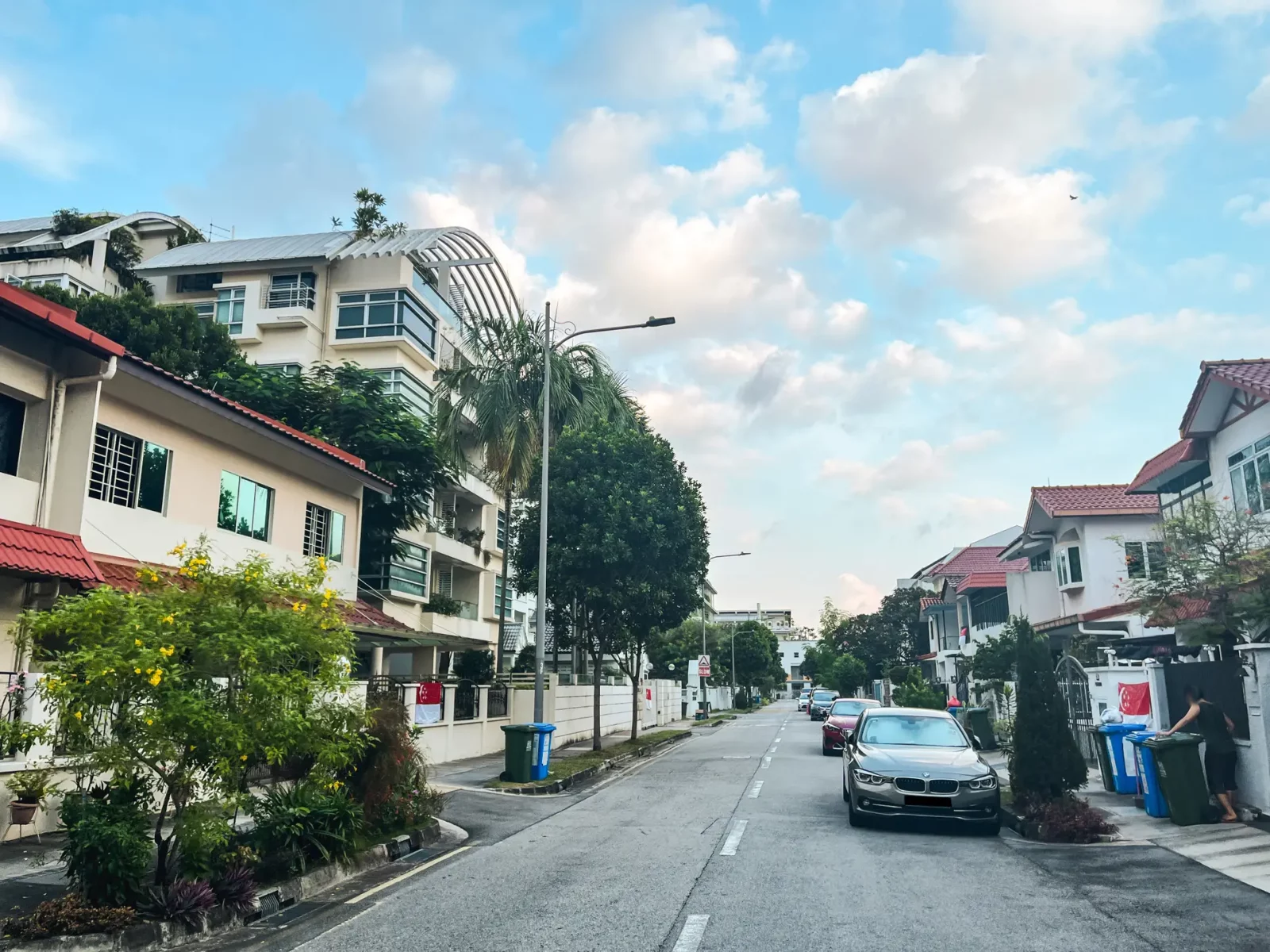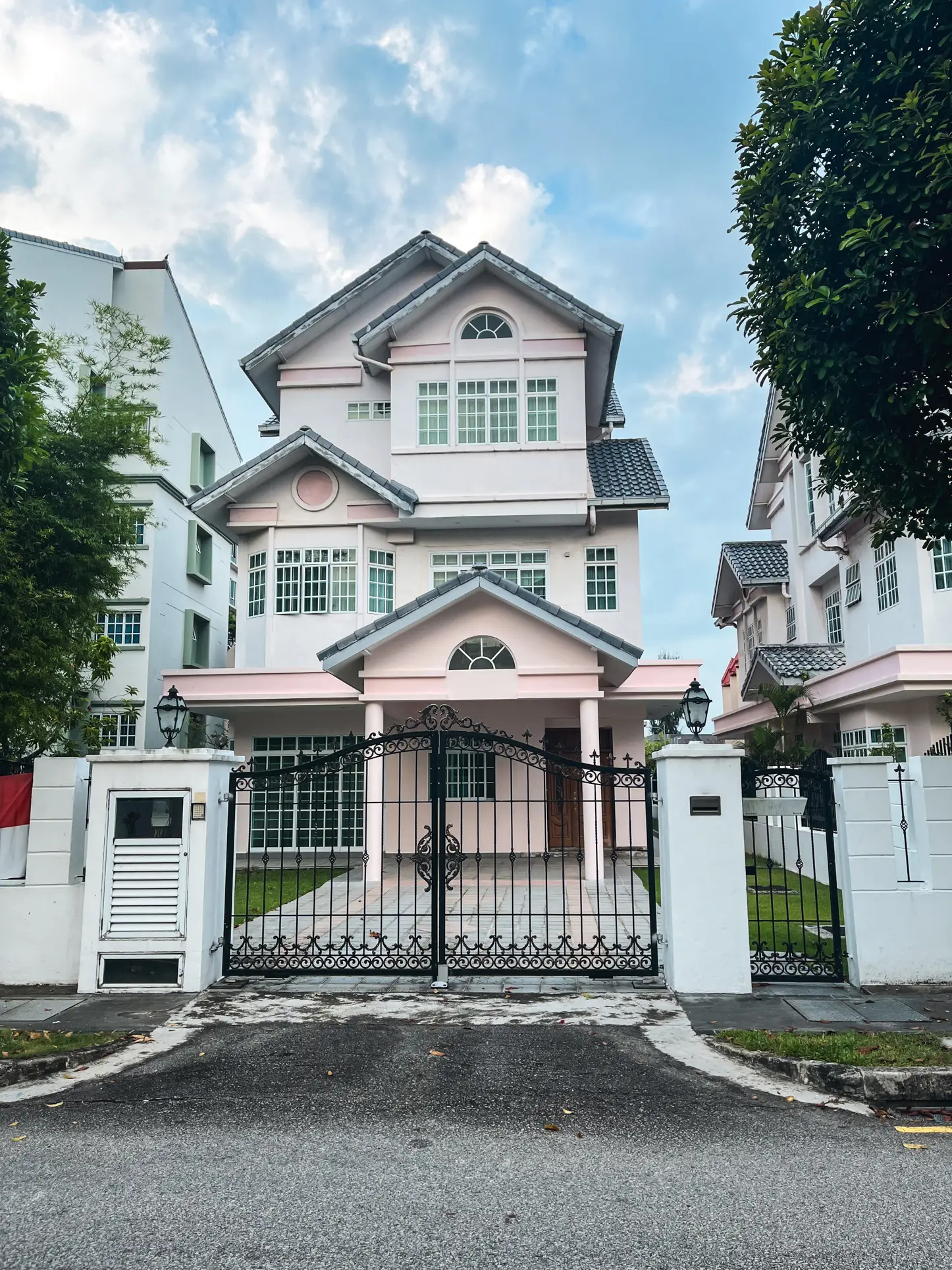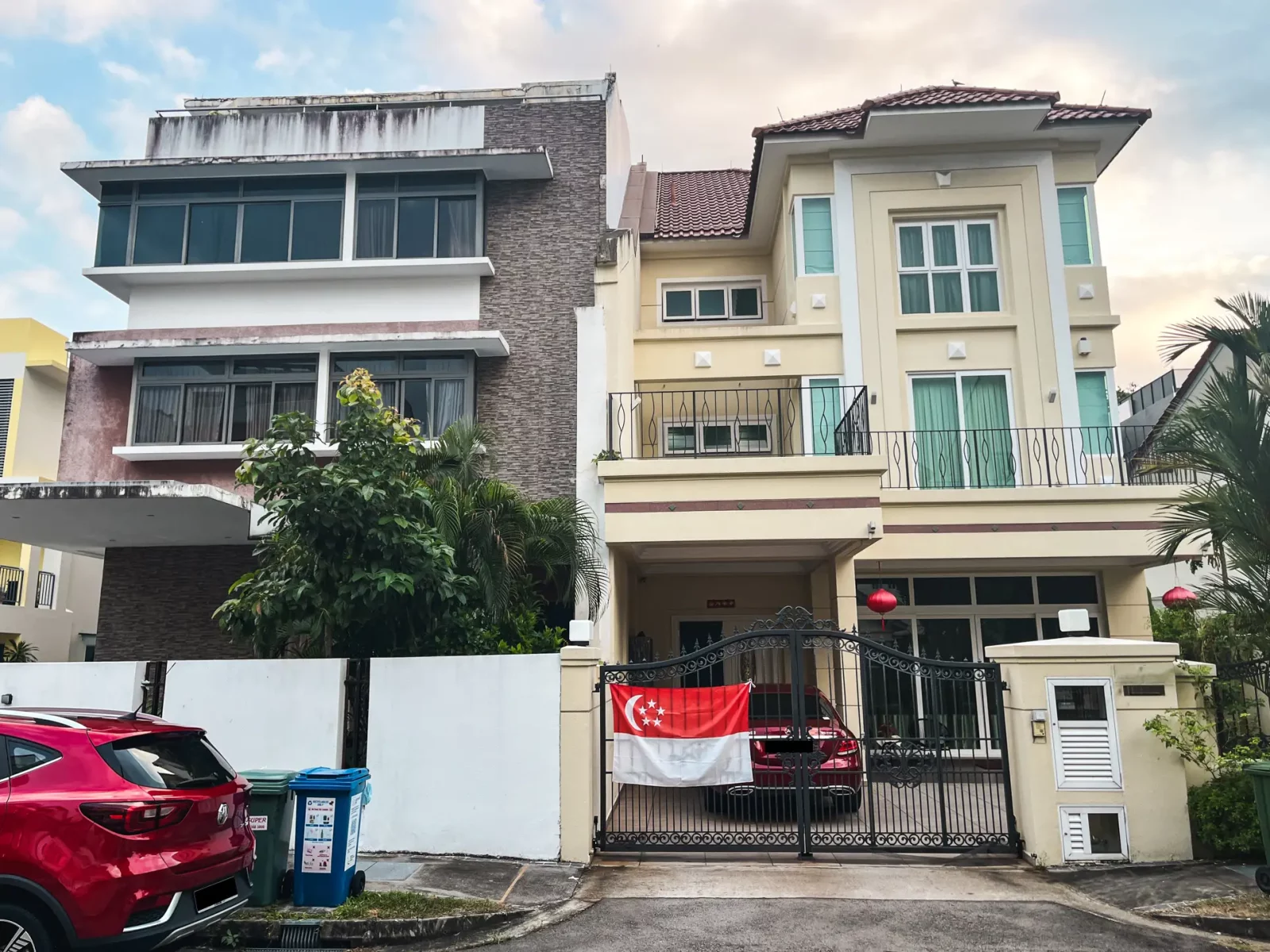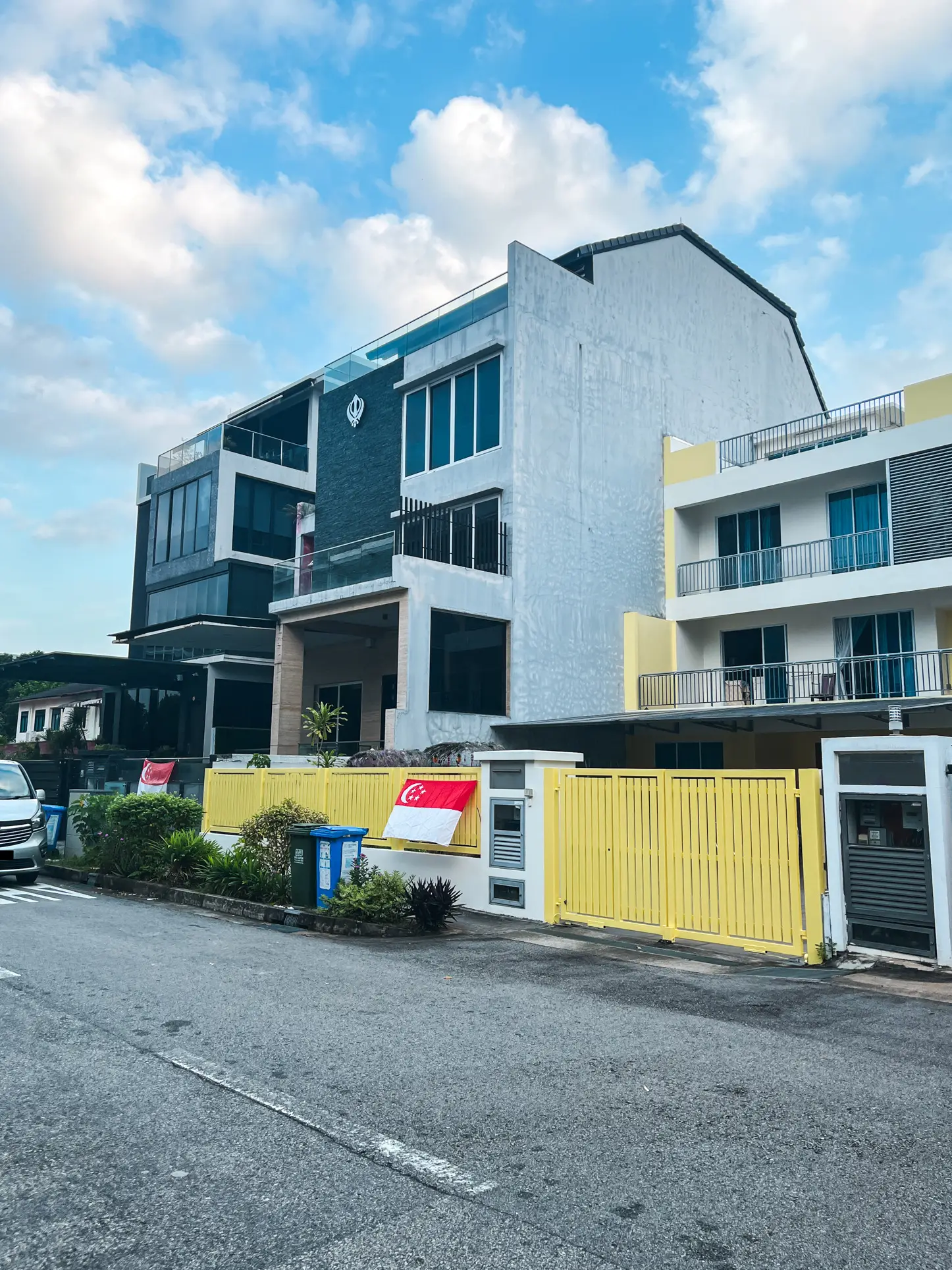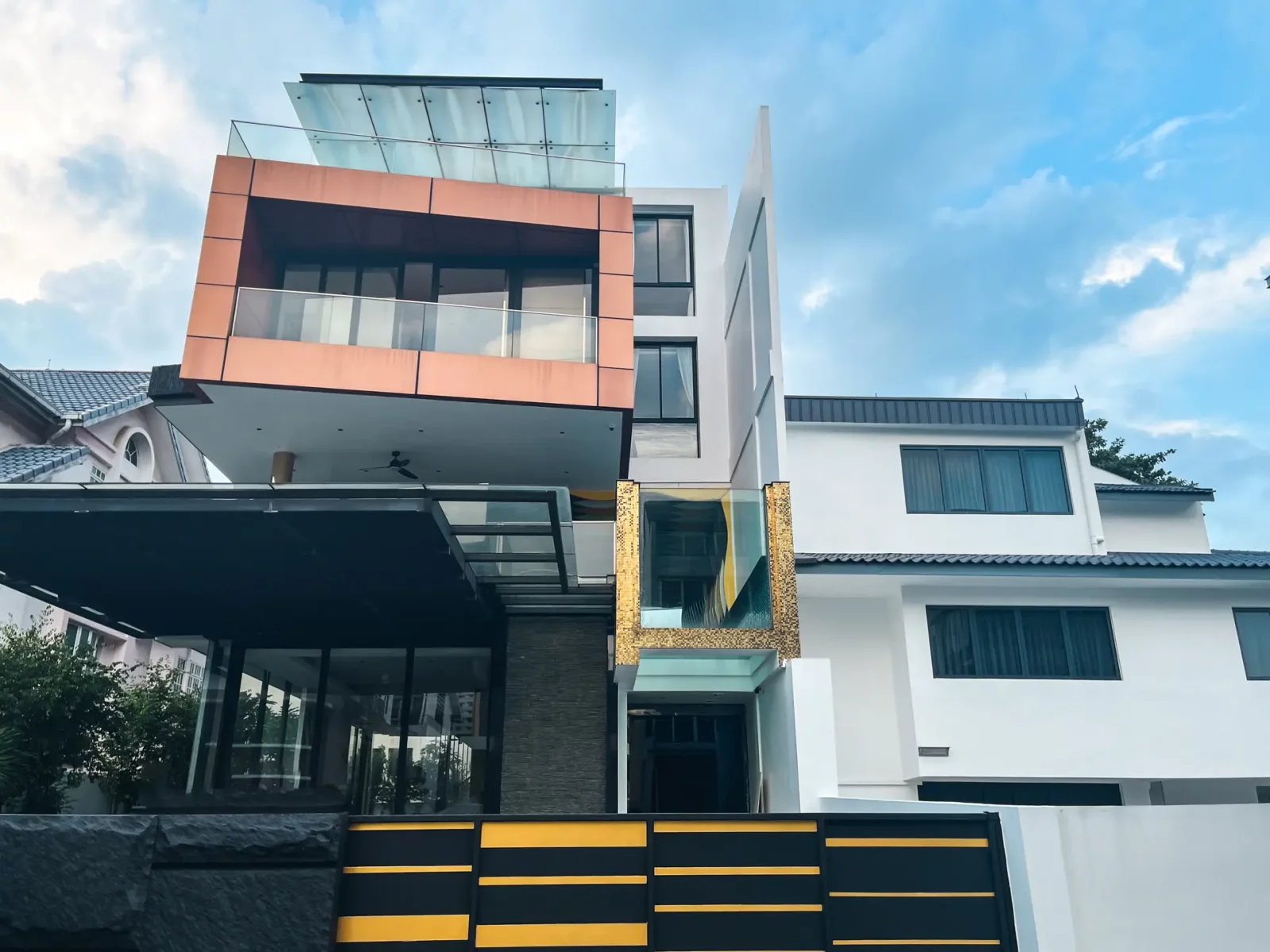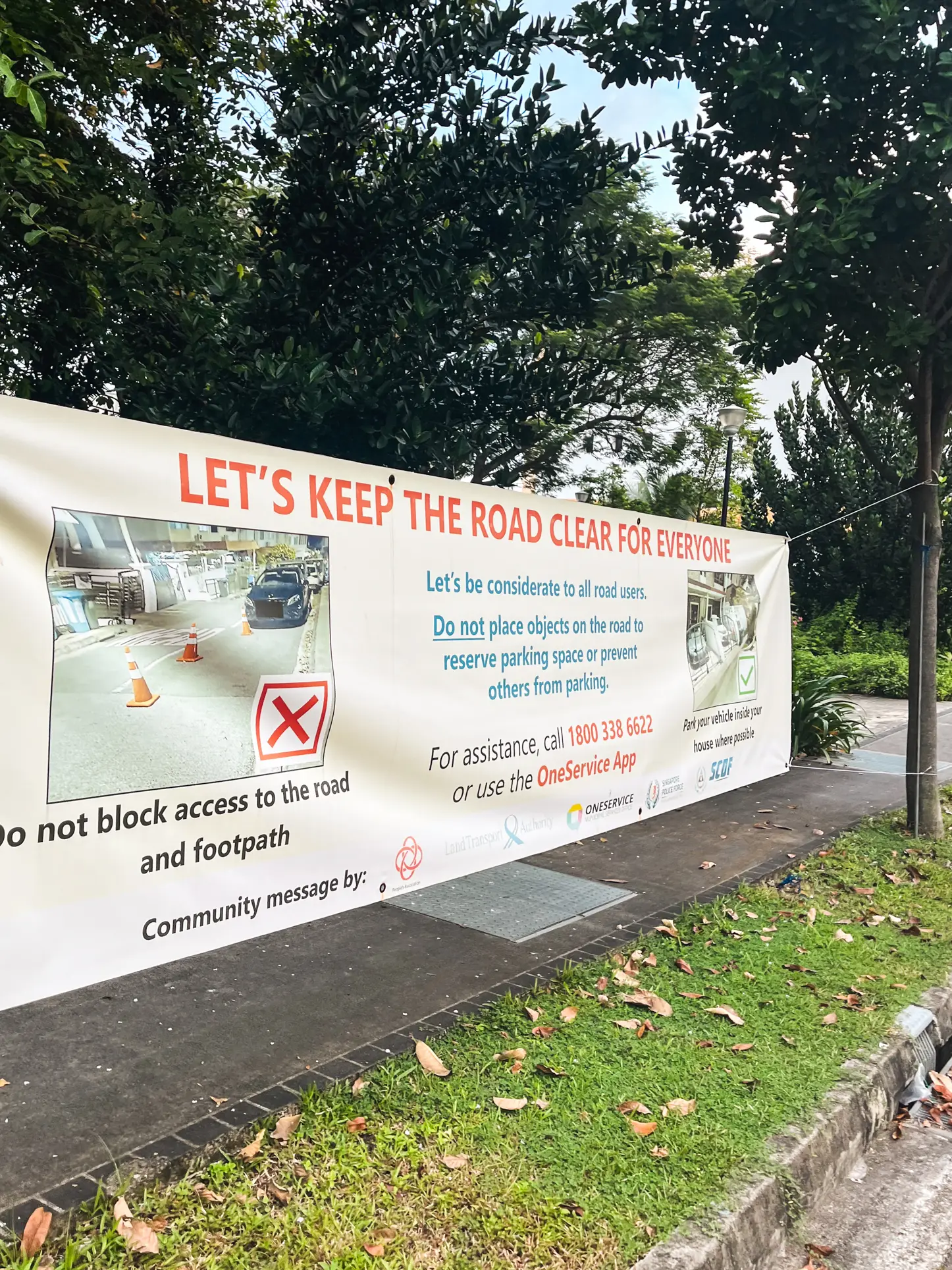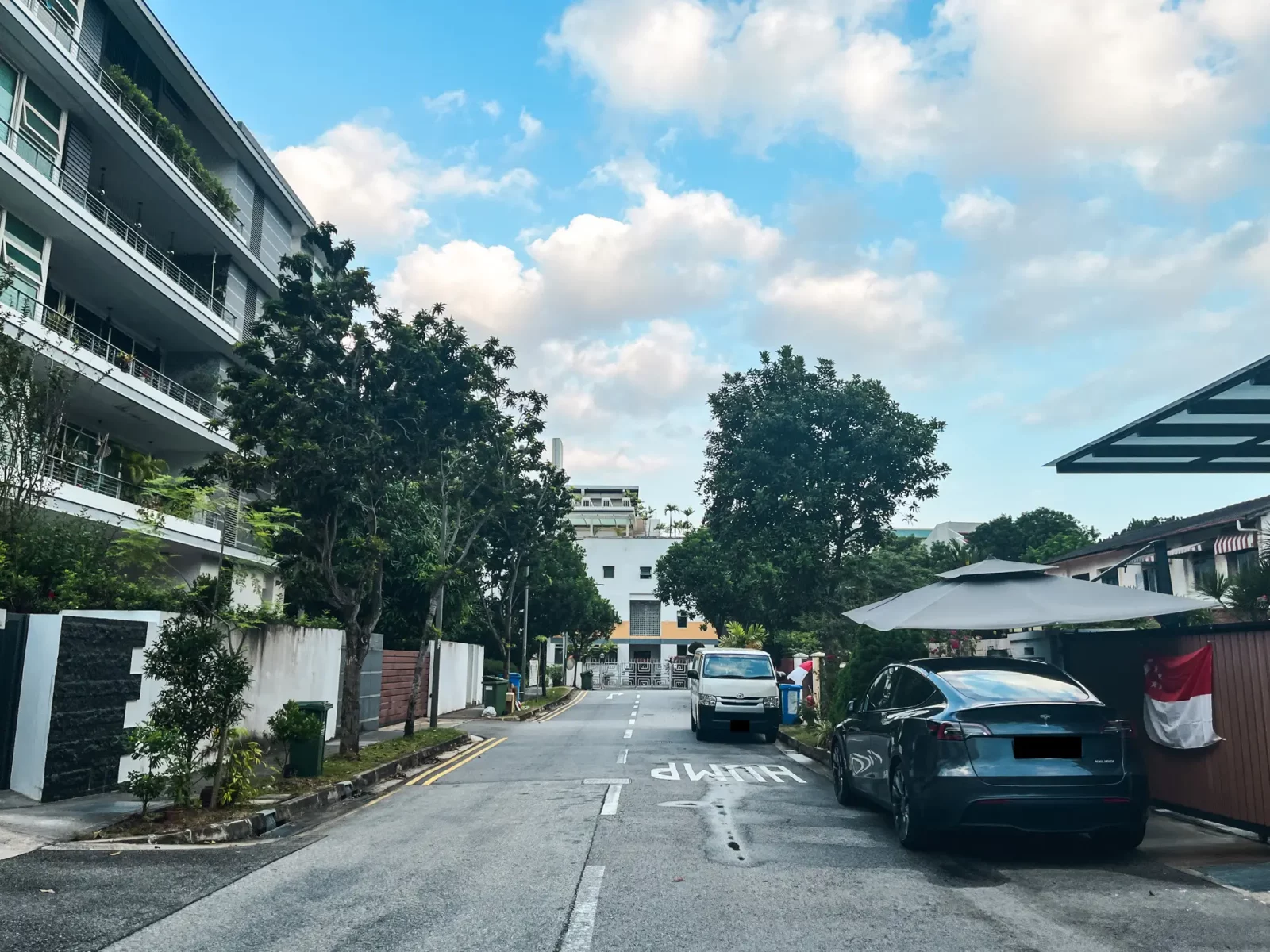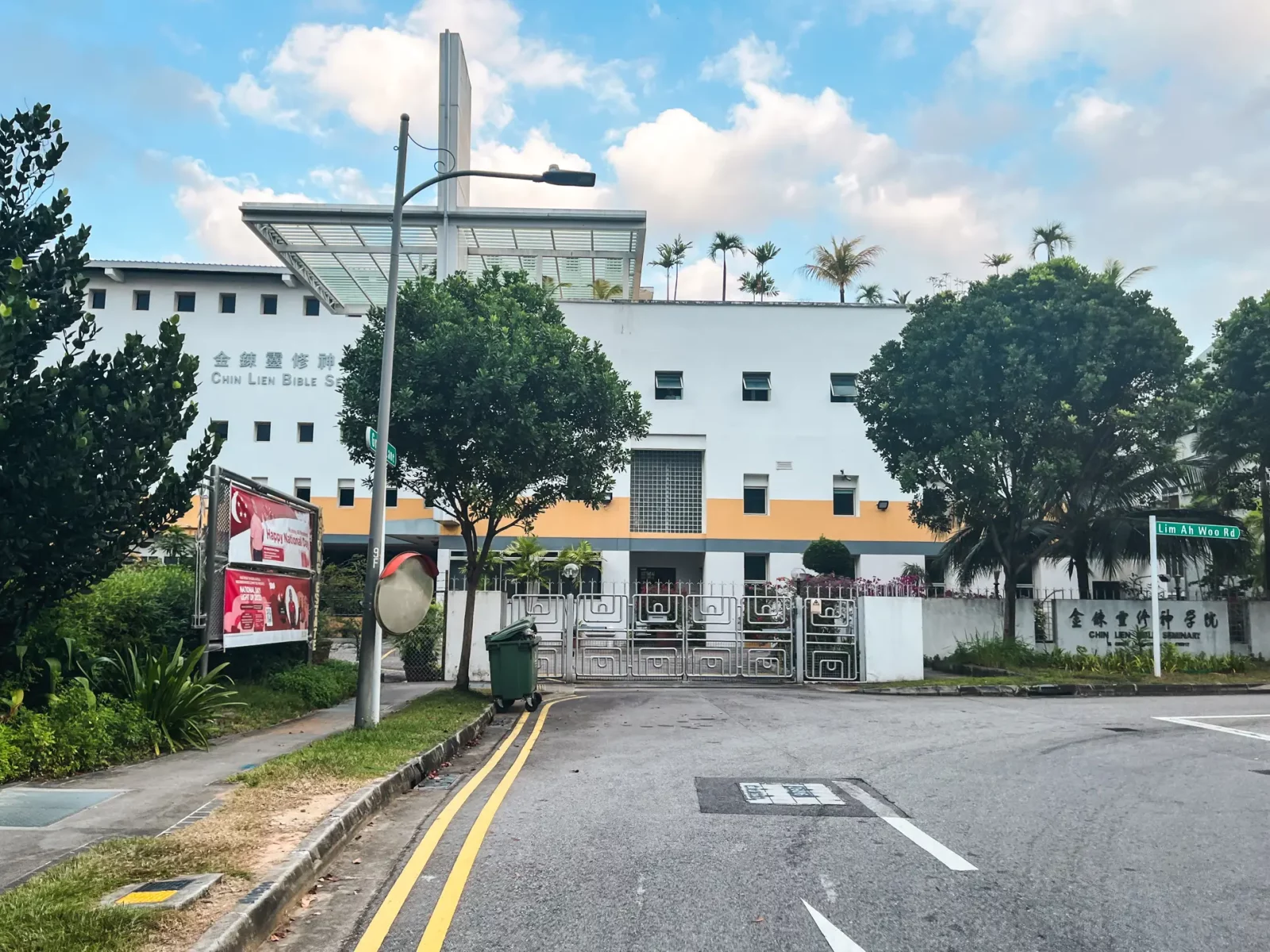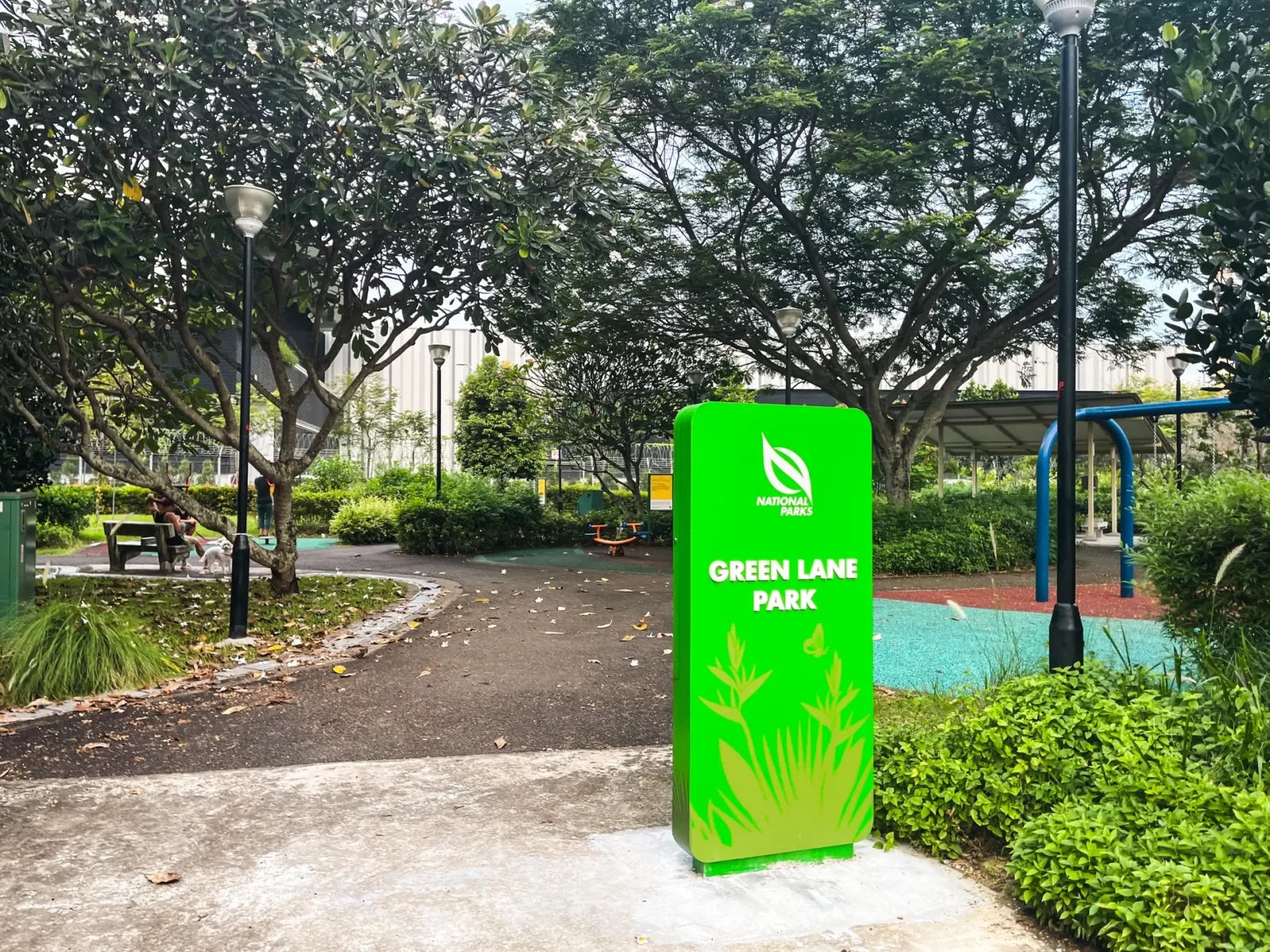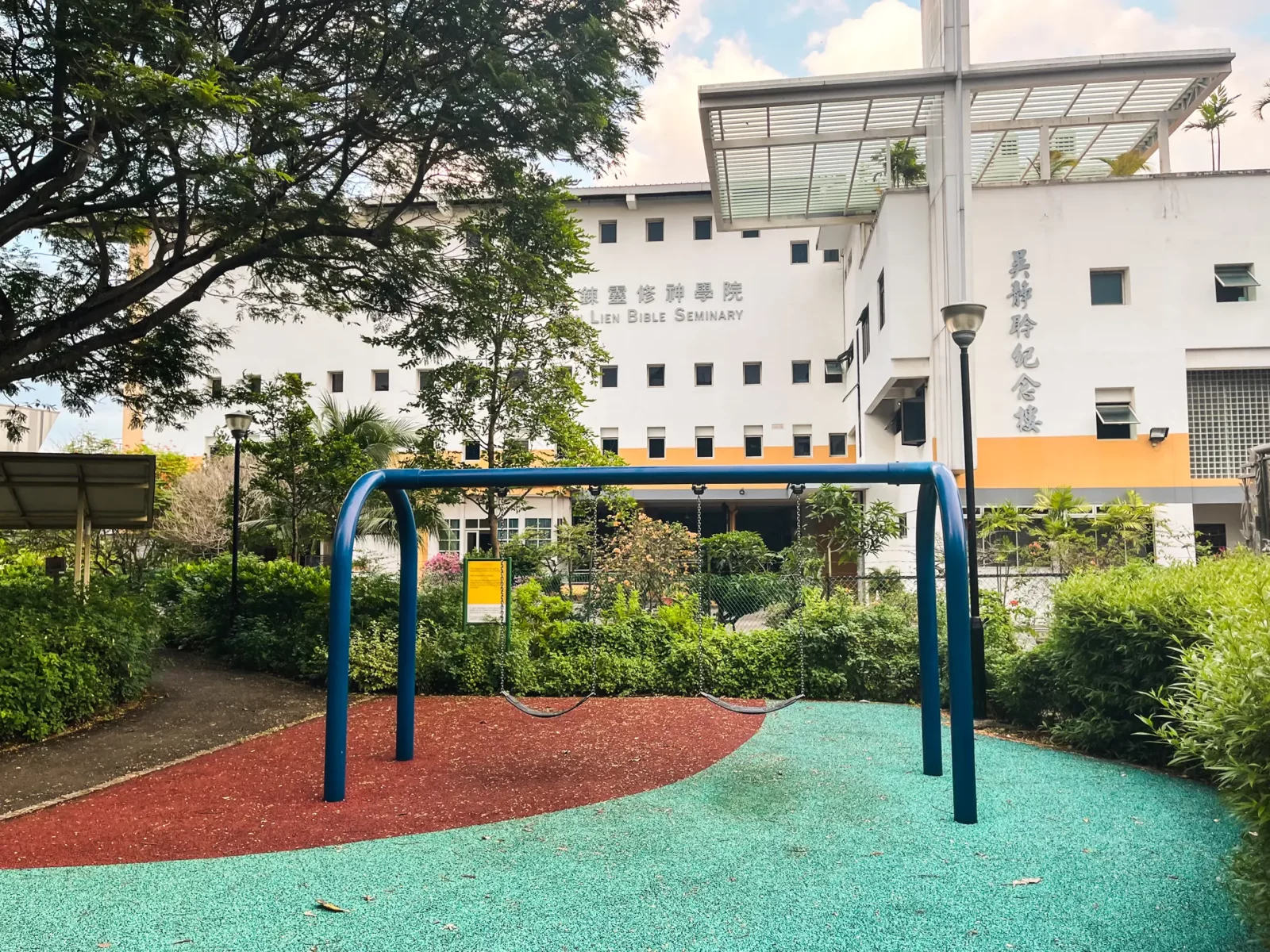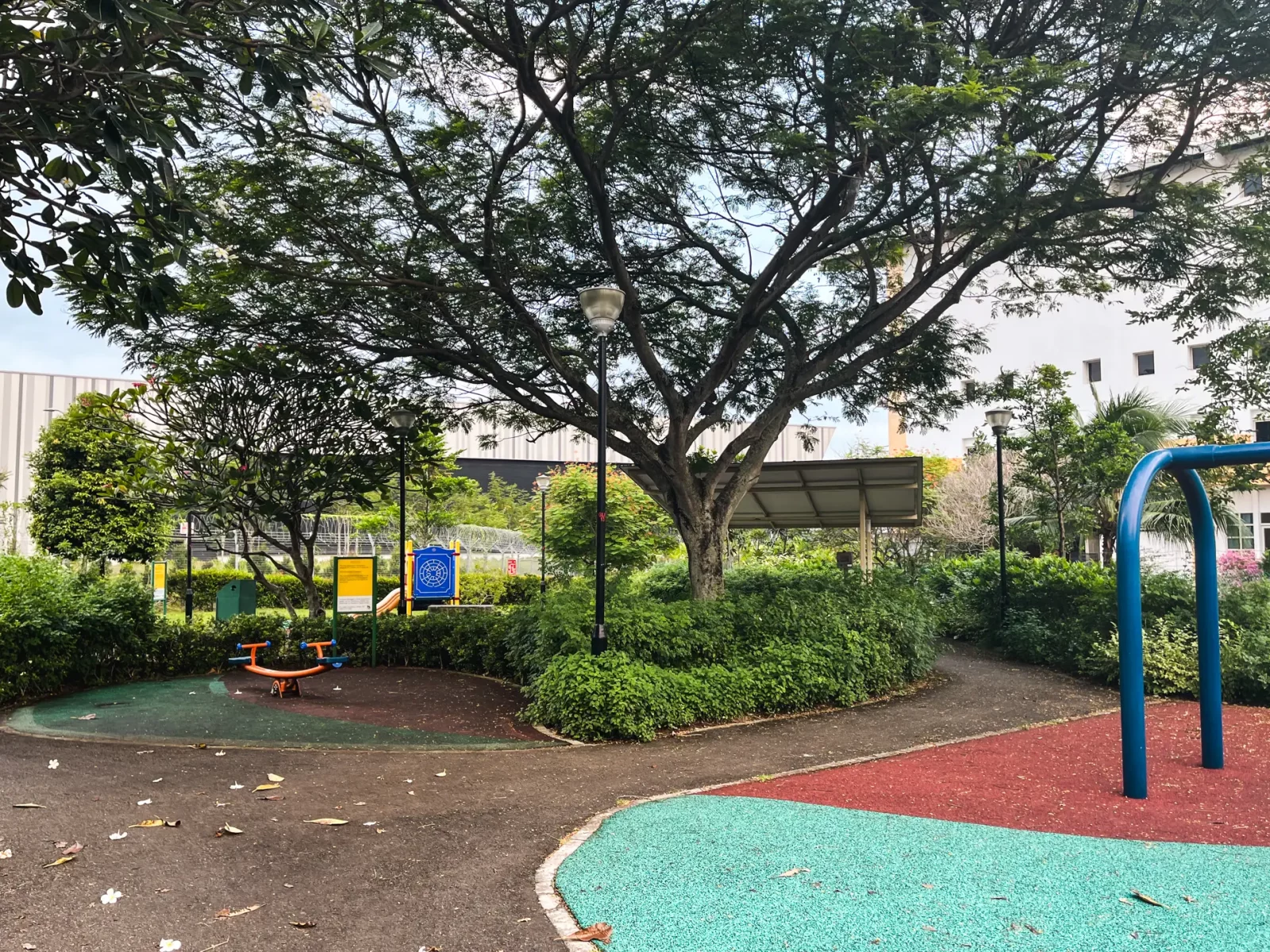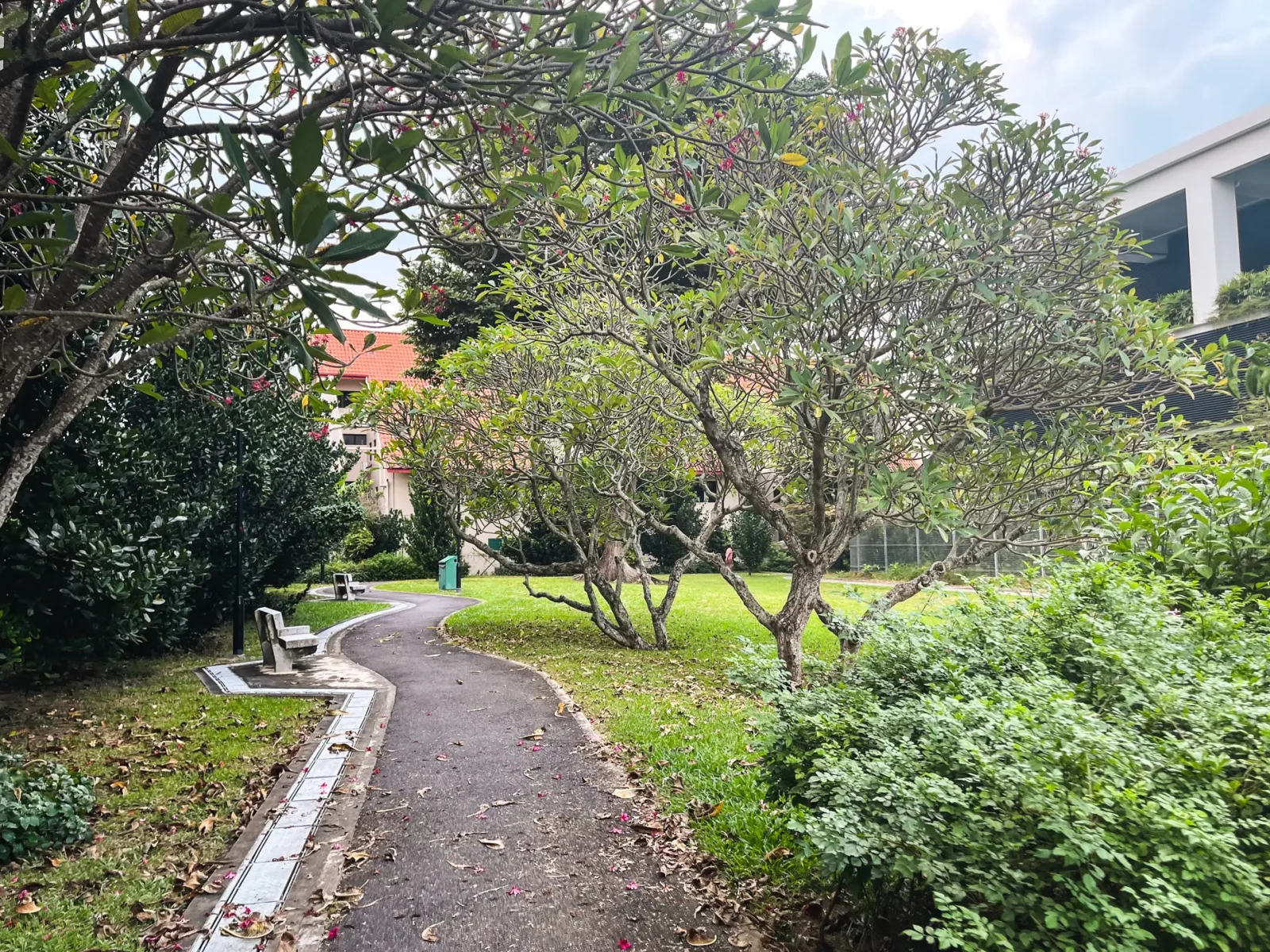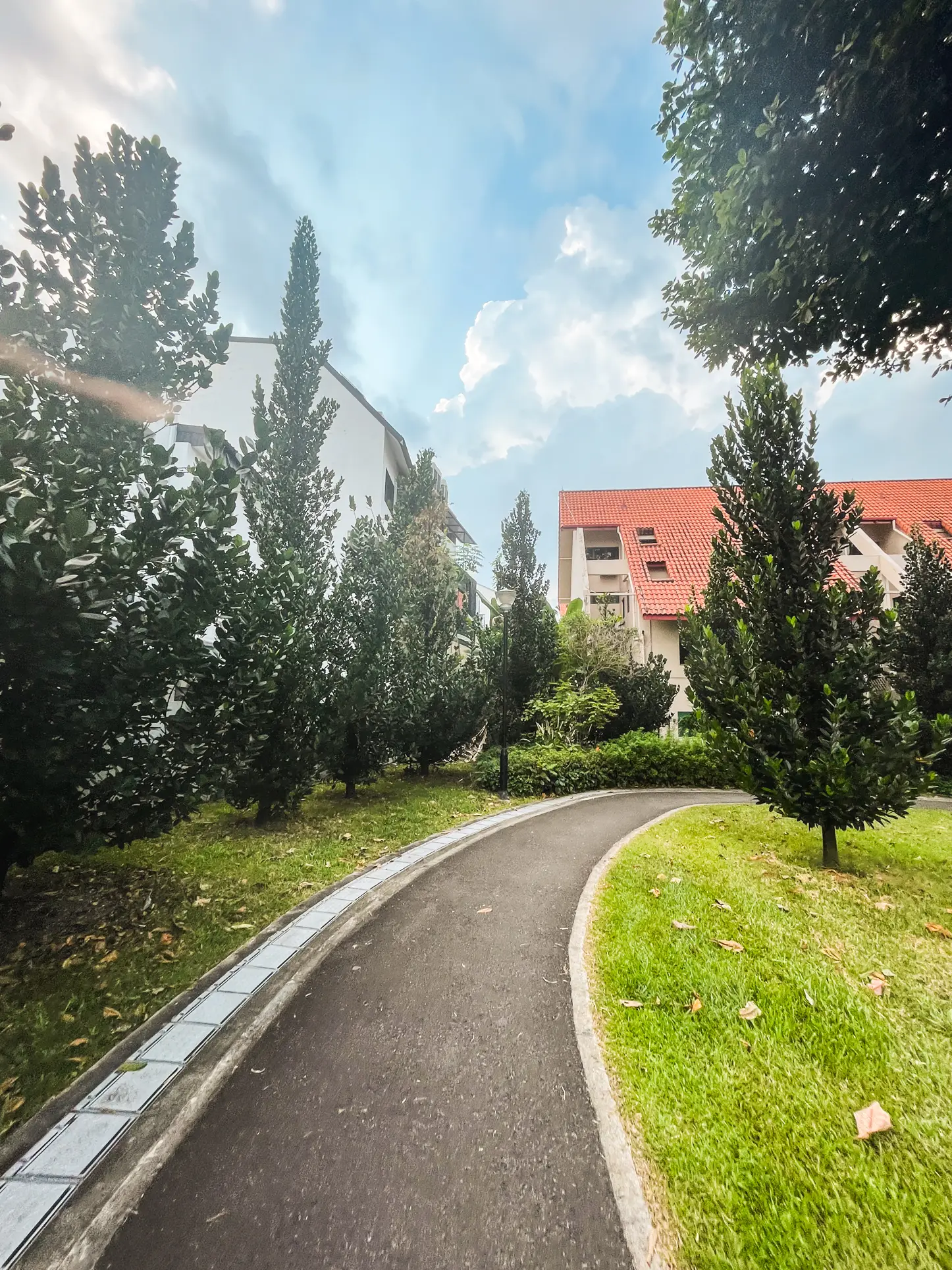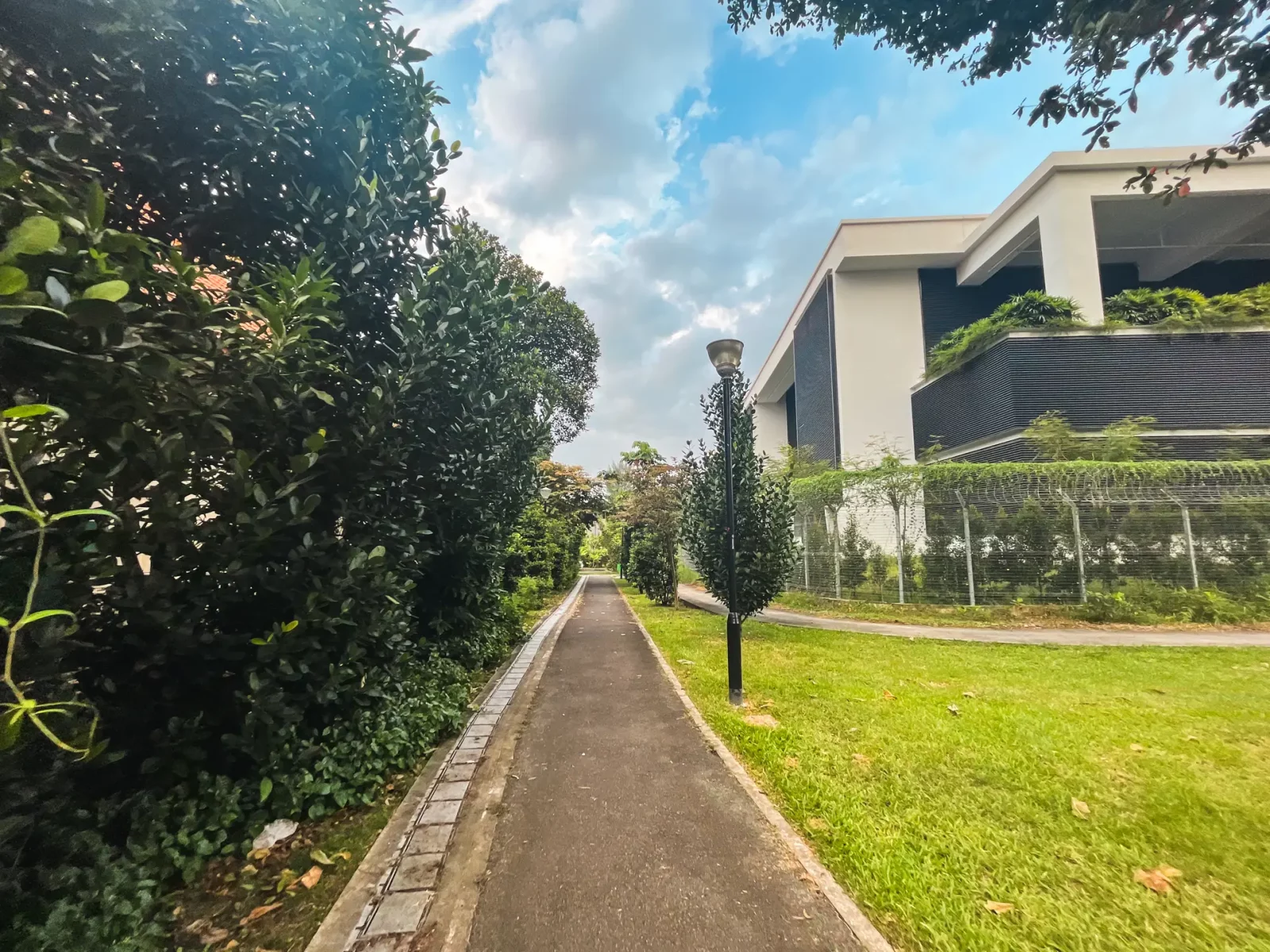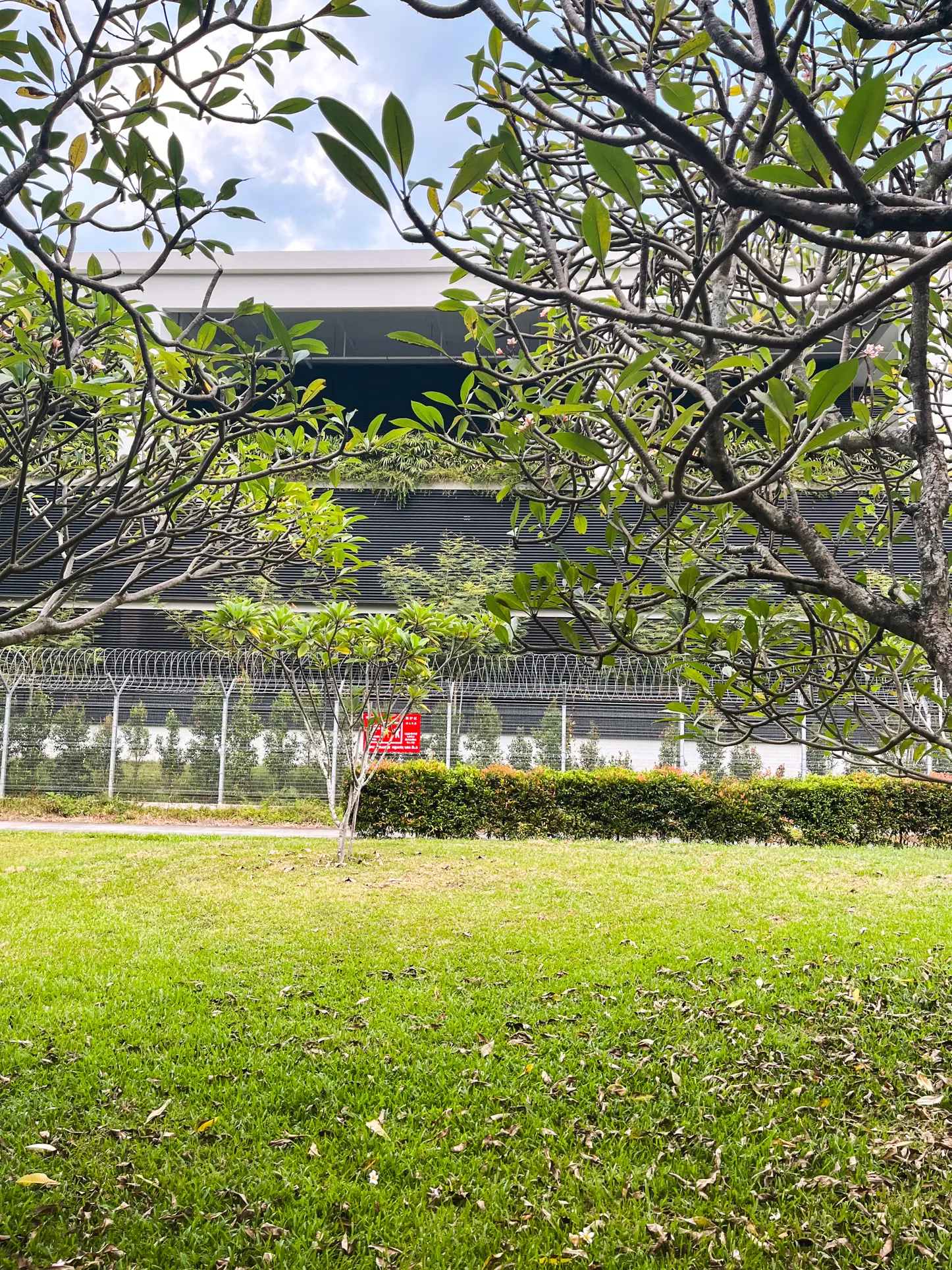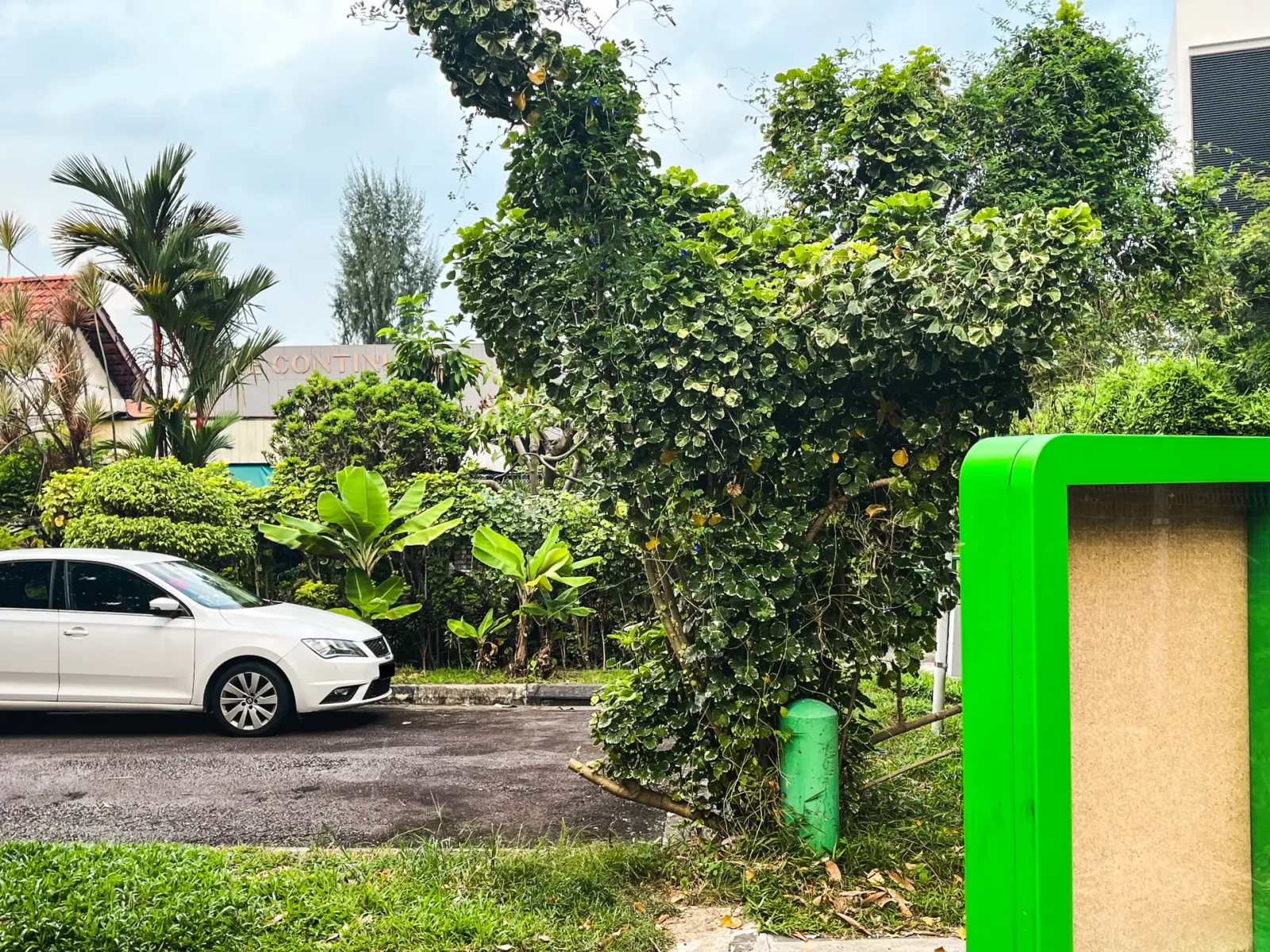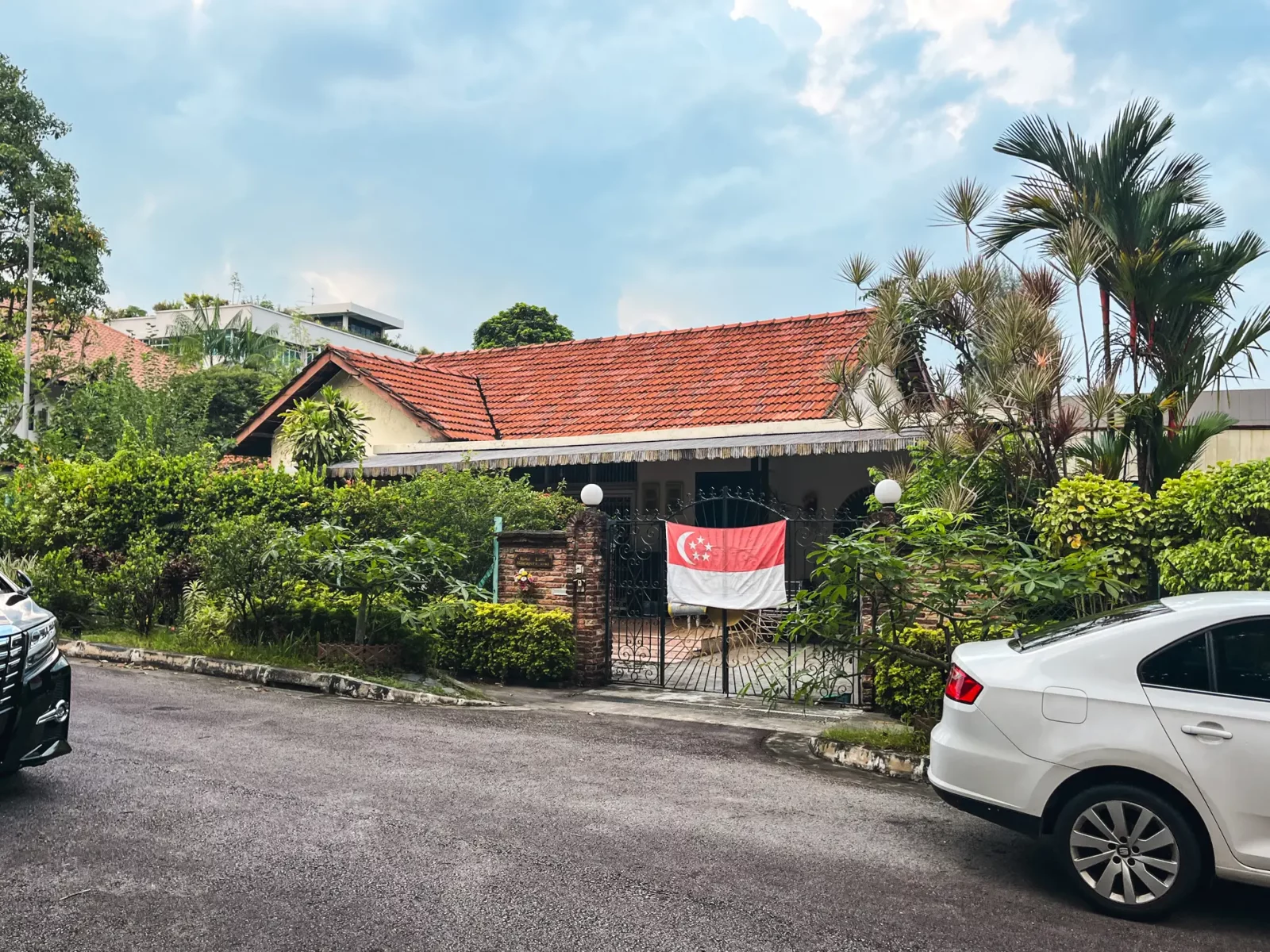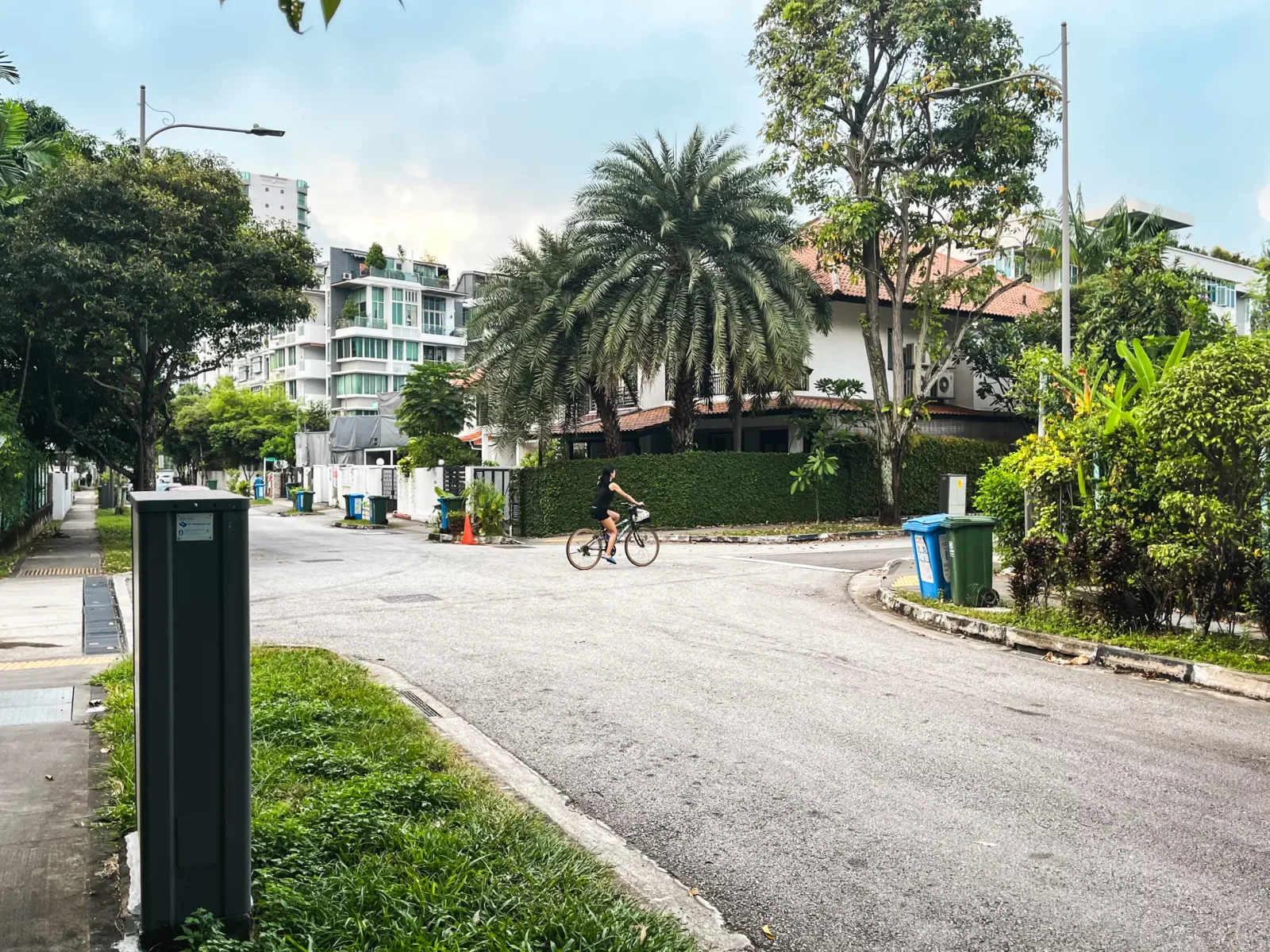 Note: Cyclists are everywhere in this part of Singapore. Inside the estate and outside the estate. I would say that although I do like this estate a lot, 1 of the downsides, in my opinion, is that it's quite stressful to drive to the landed enclave as there are SO many pedestrians and cyclists who can be quite aggressive. (No issue inside the estate but along the main roads…)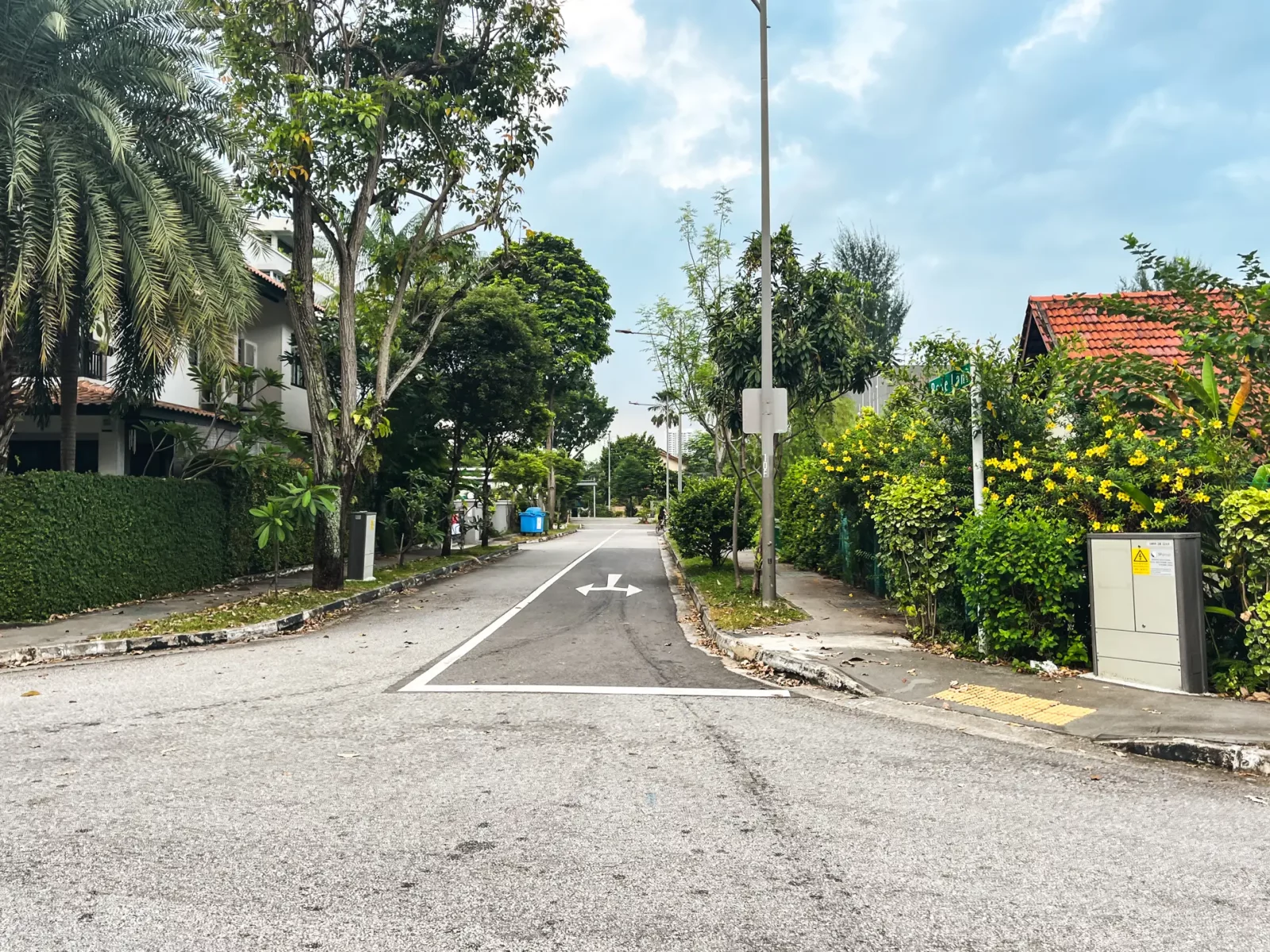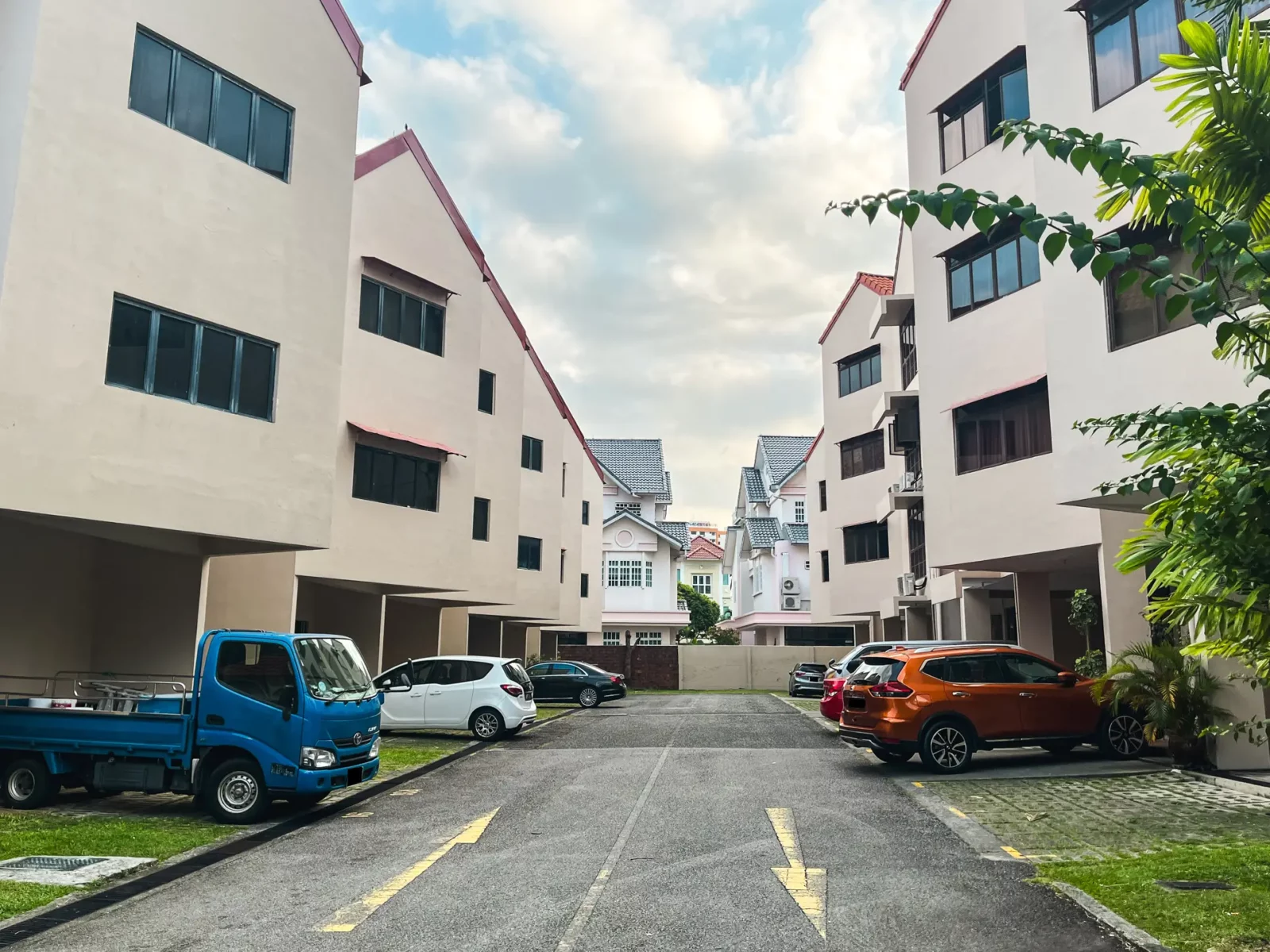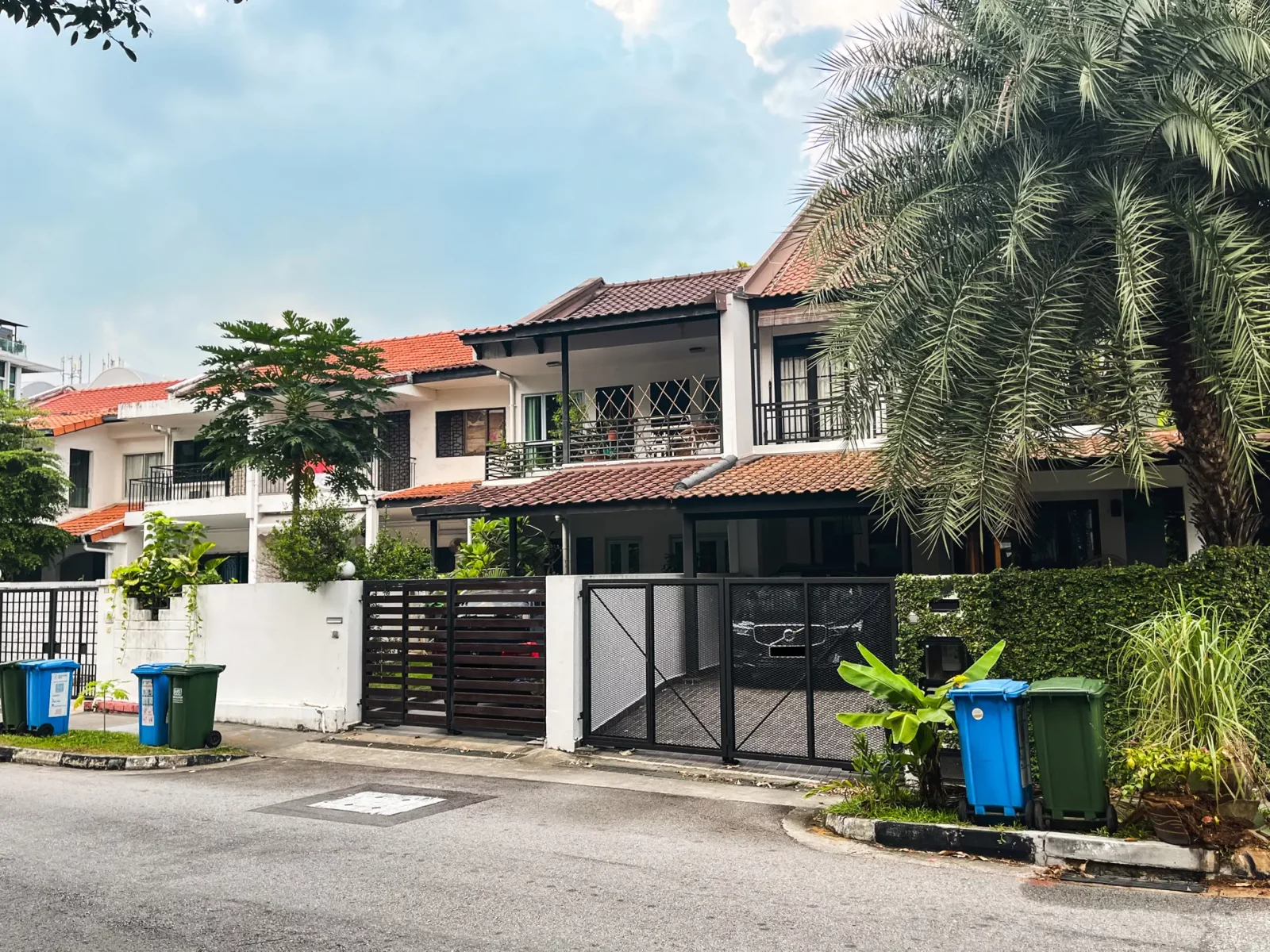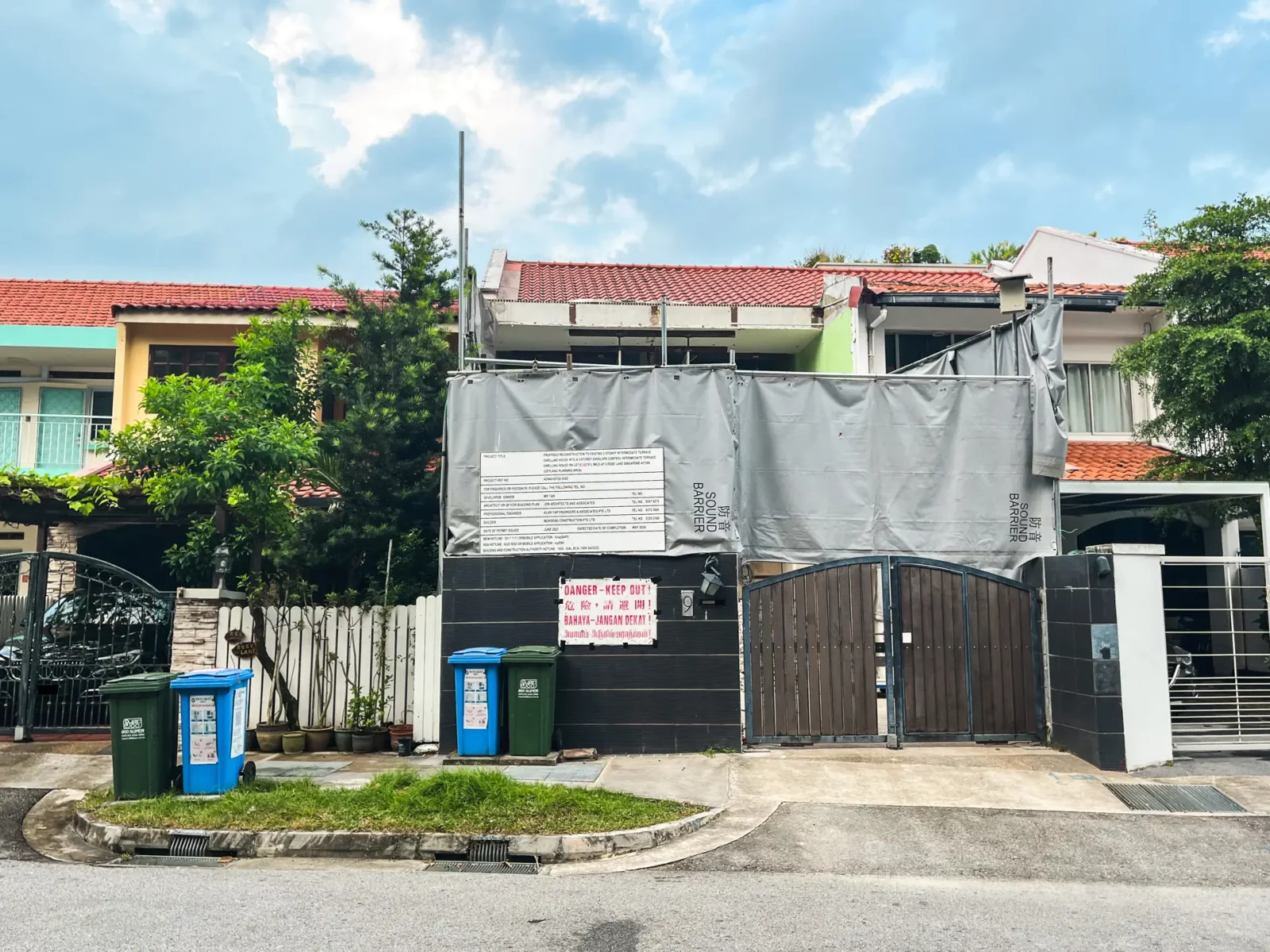 Note: another thing to keep in mind when purchasing a property in an old estate like this is potential non-stop renovation. As you can see, most of the houses are still 2 stories here and since the plot ratio is 1.4, there is plenty of opportunity for new buyers to knock down and rebuild to maximise the plot ratio.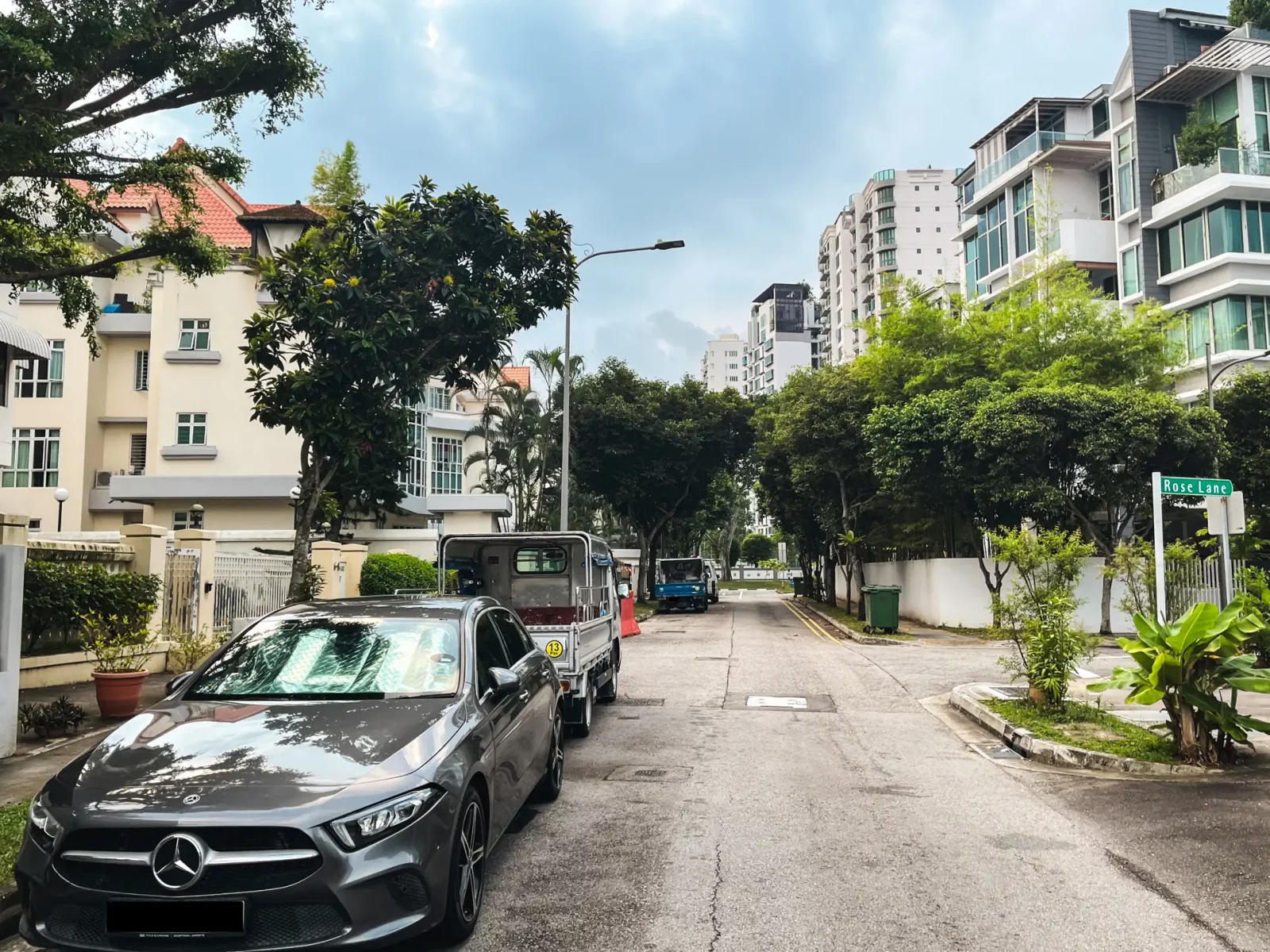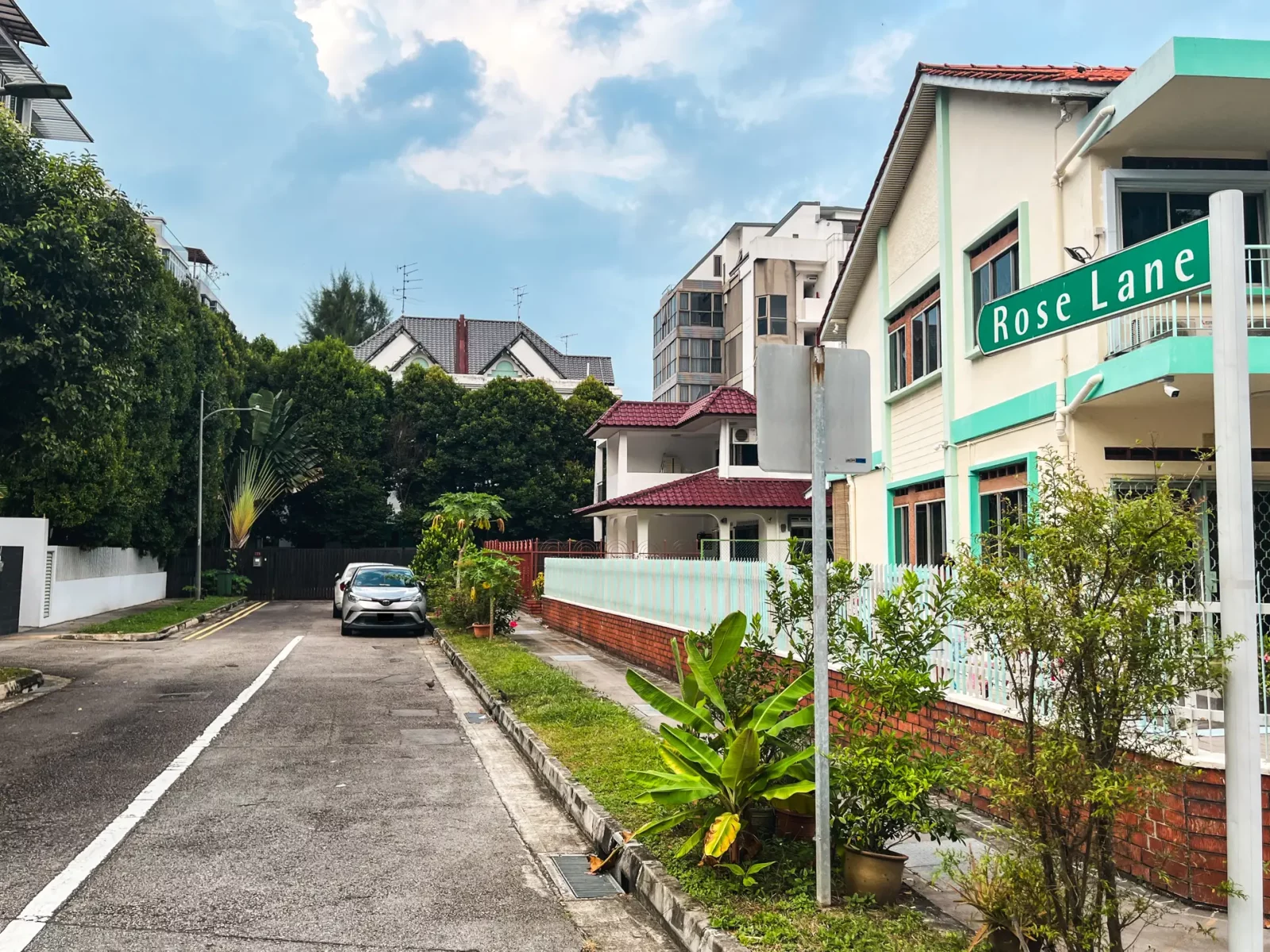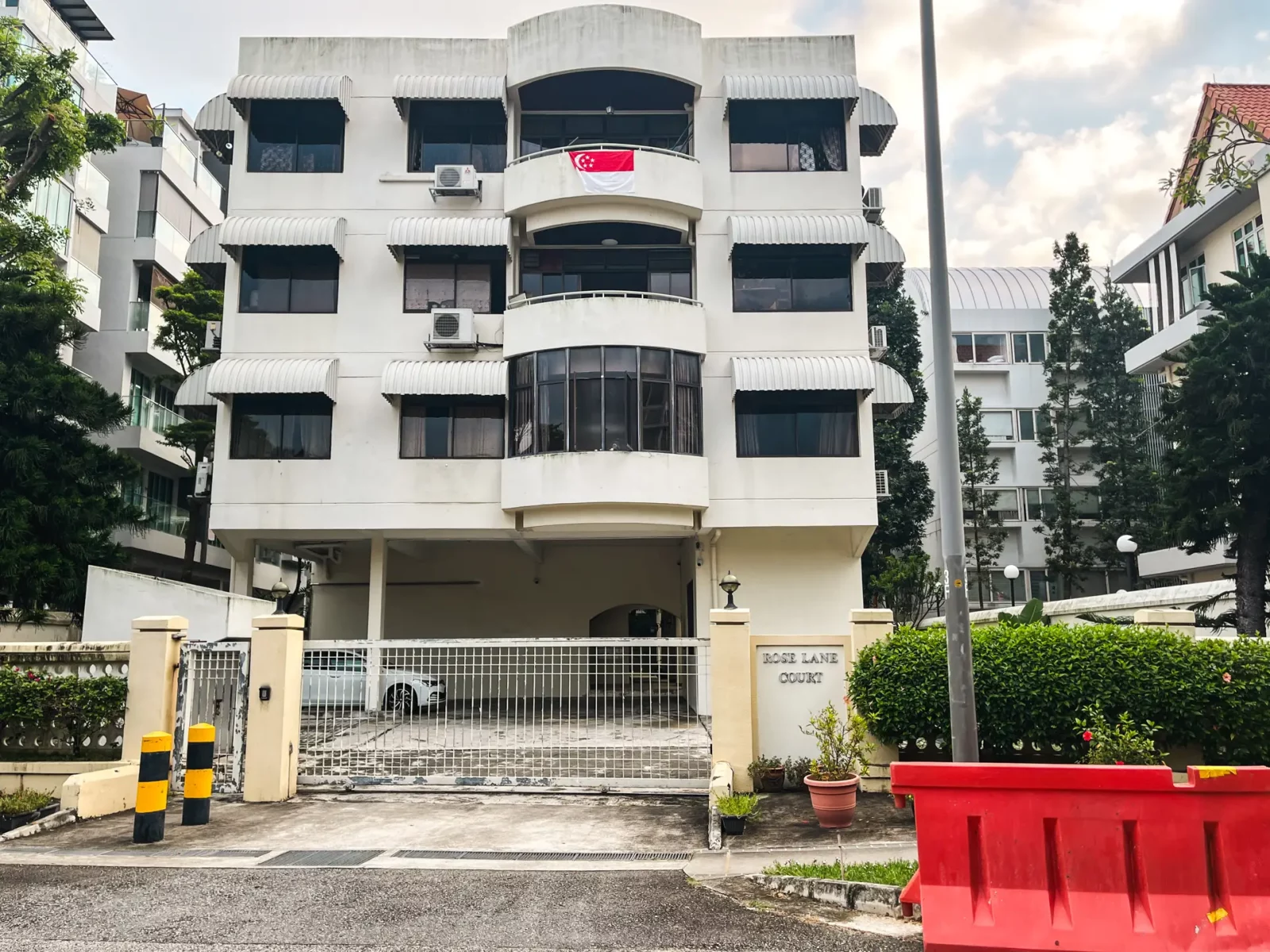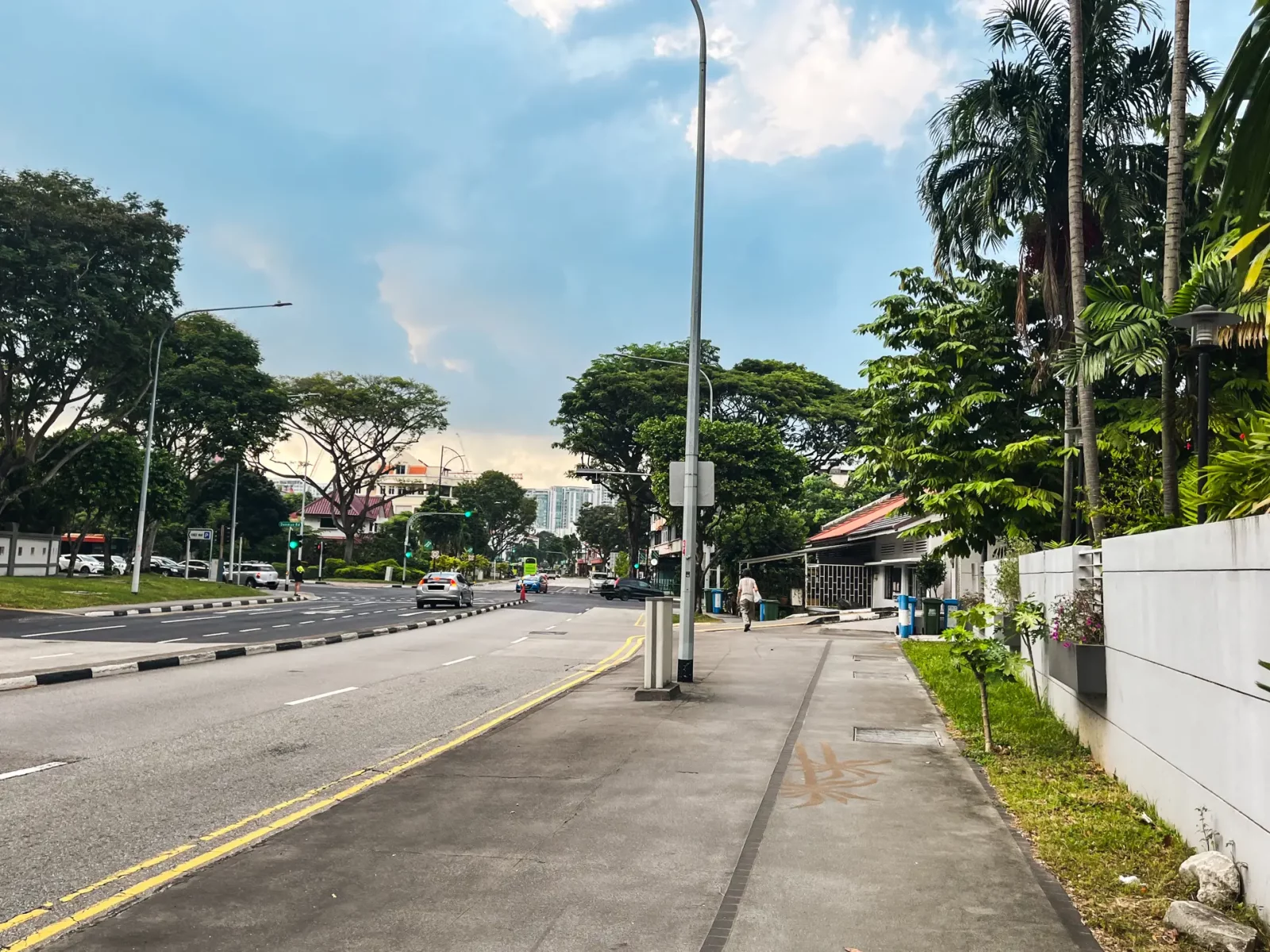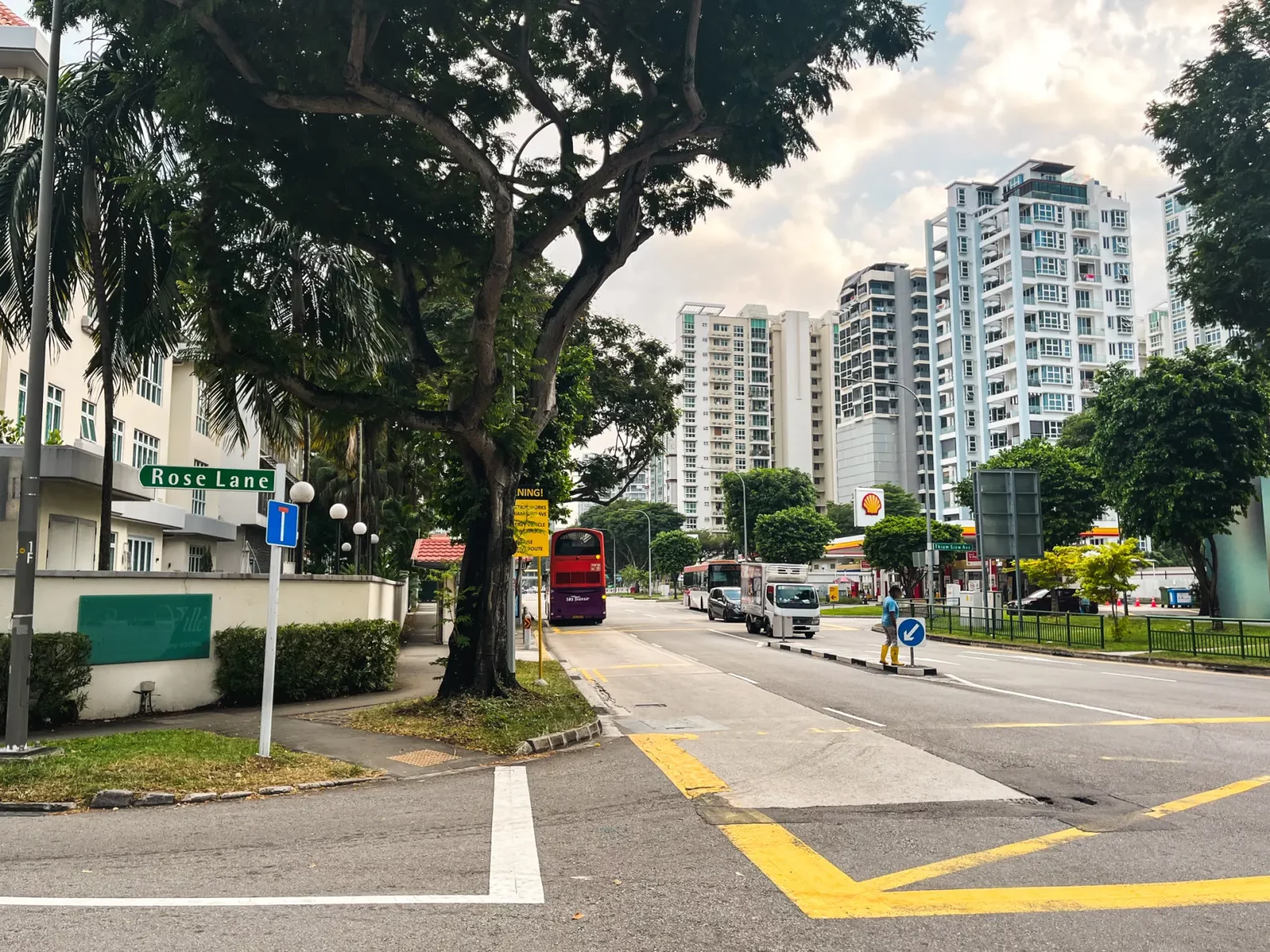 The right looks more exciting, so let's wander that way.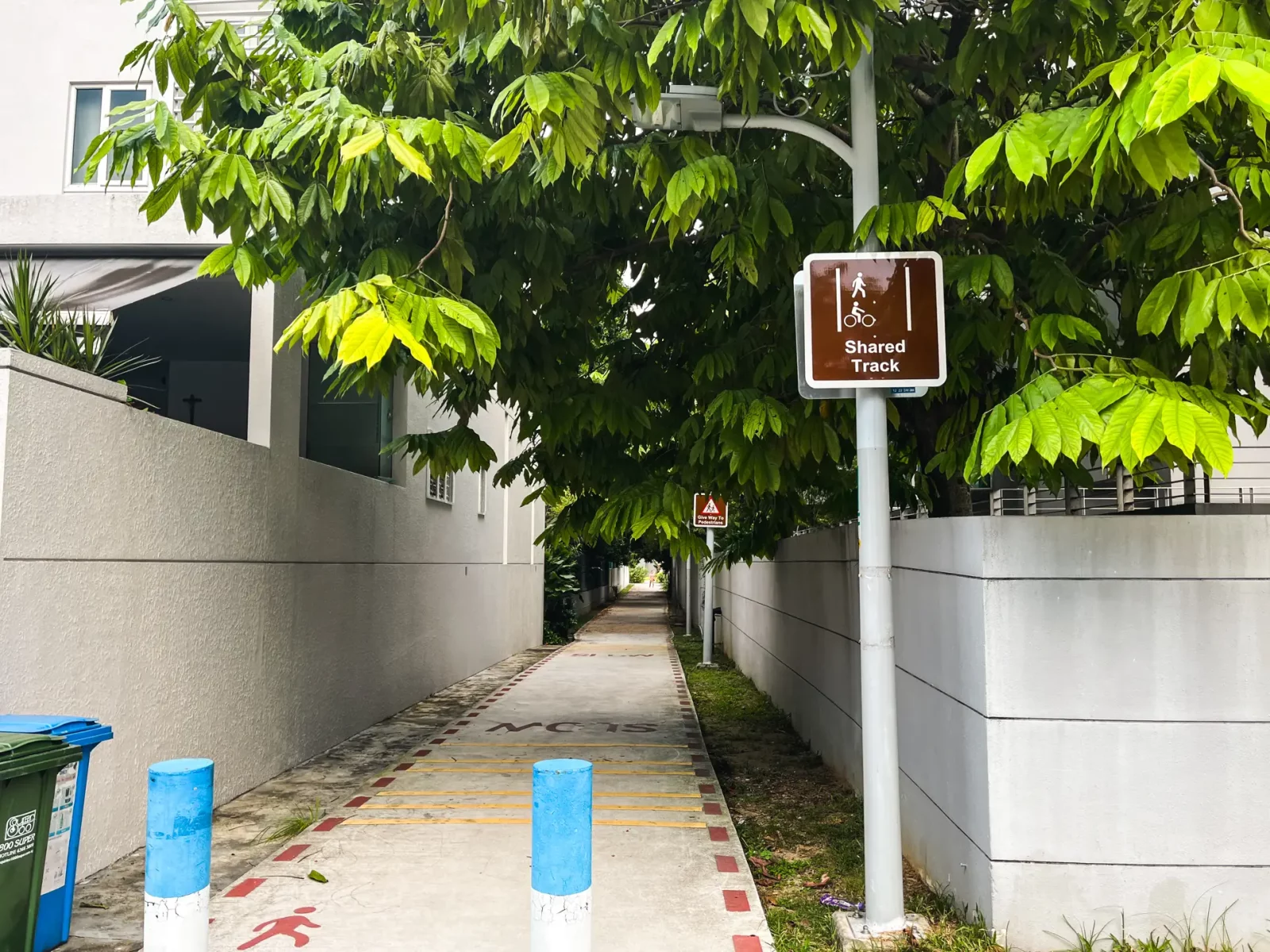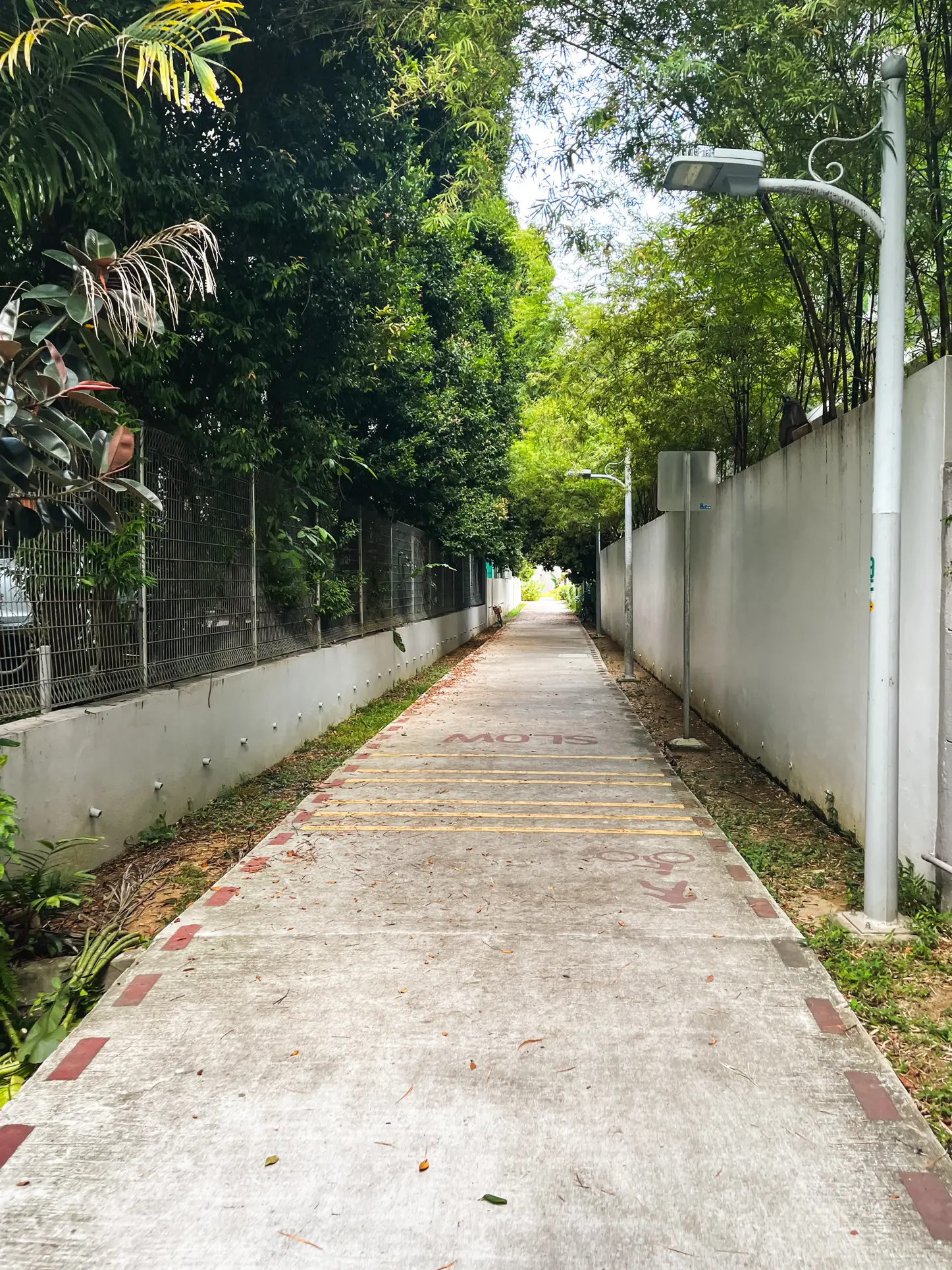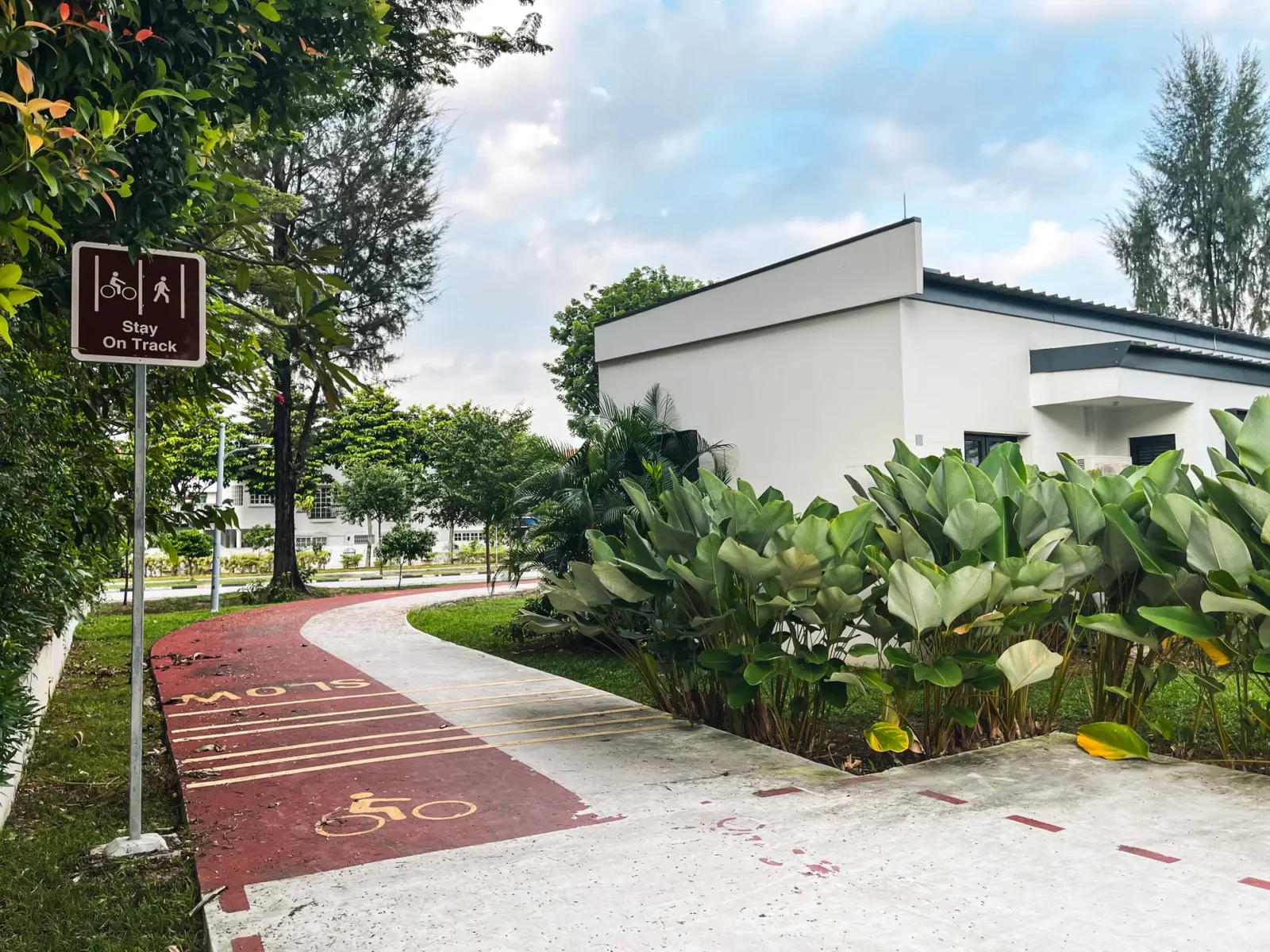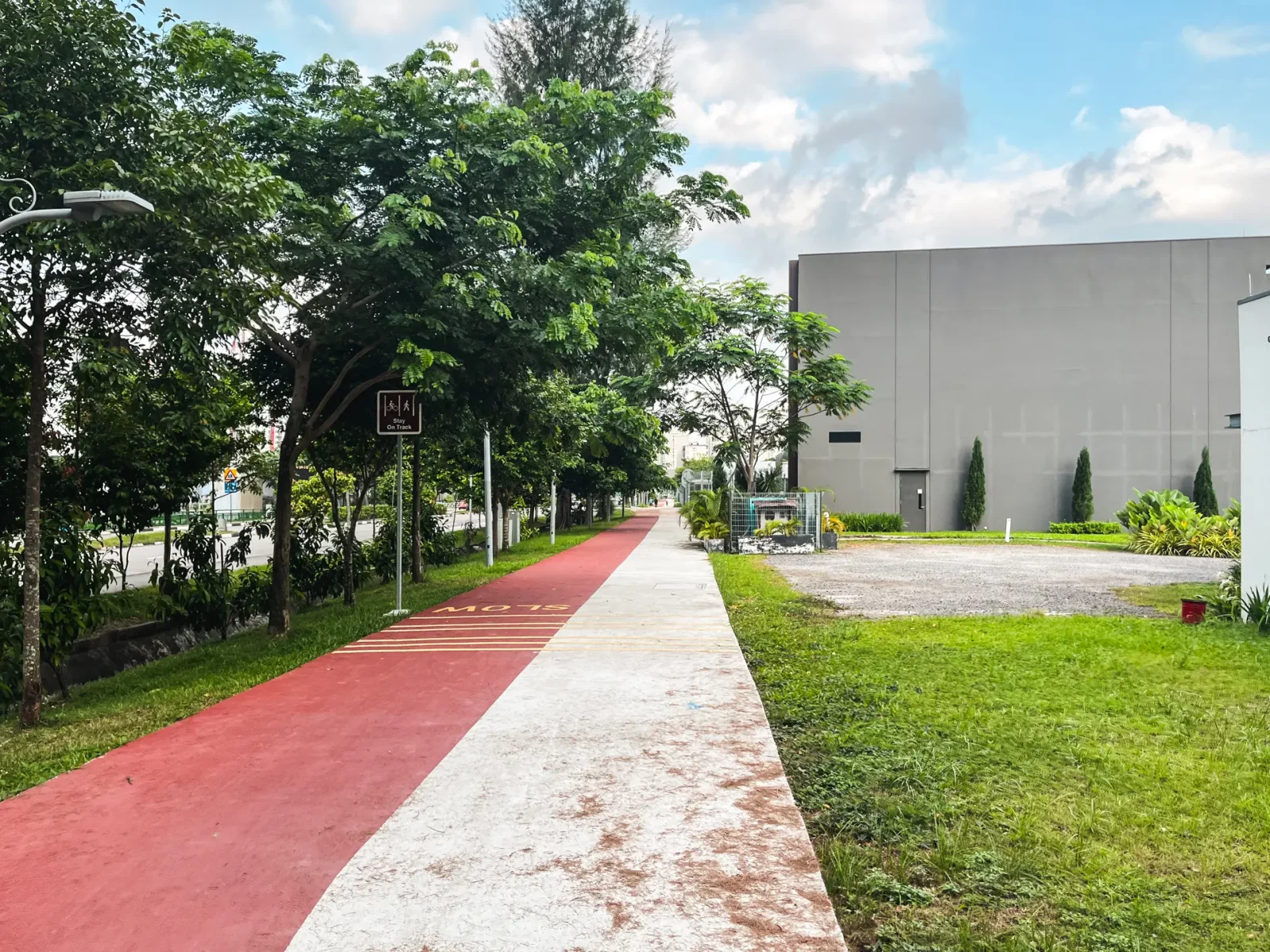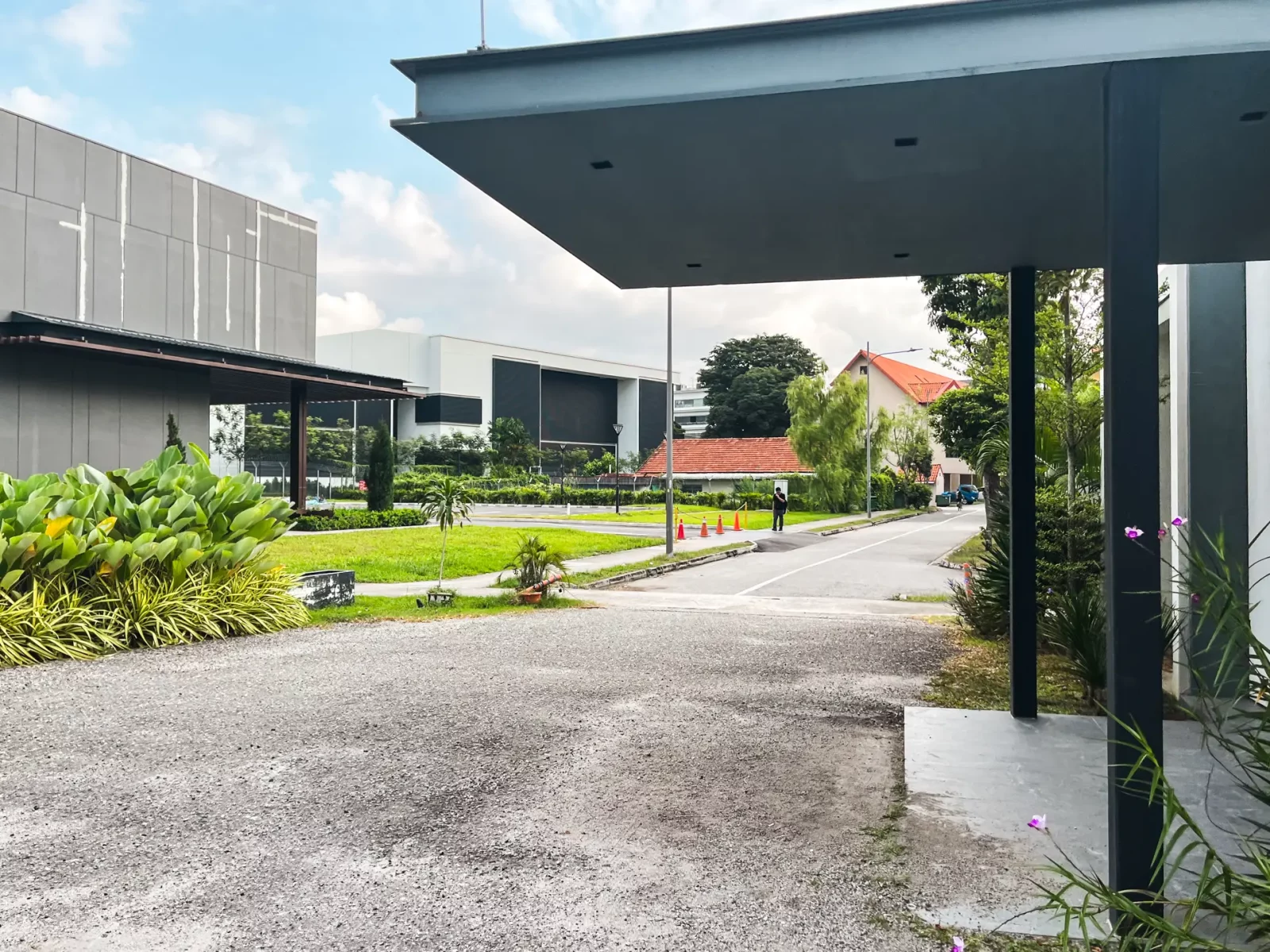 Either way, we've already seen that part of Katong estate so let's backtrack to the start of this shaded path and continue along our way.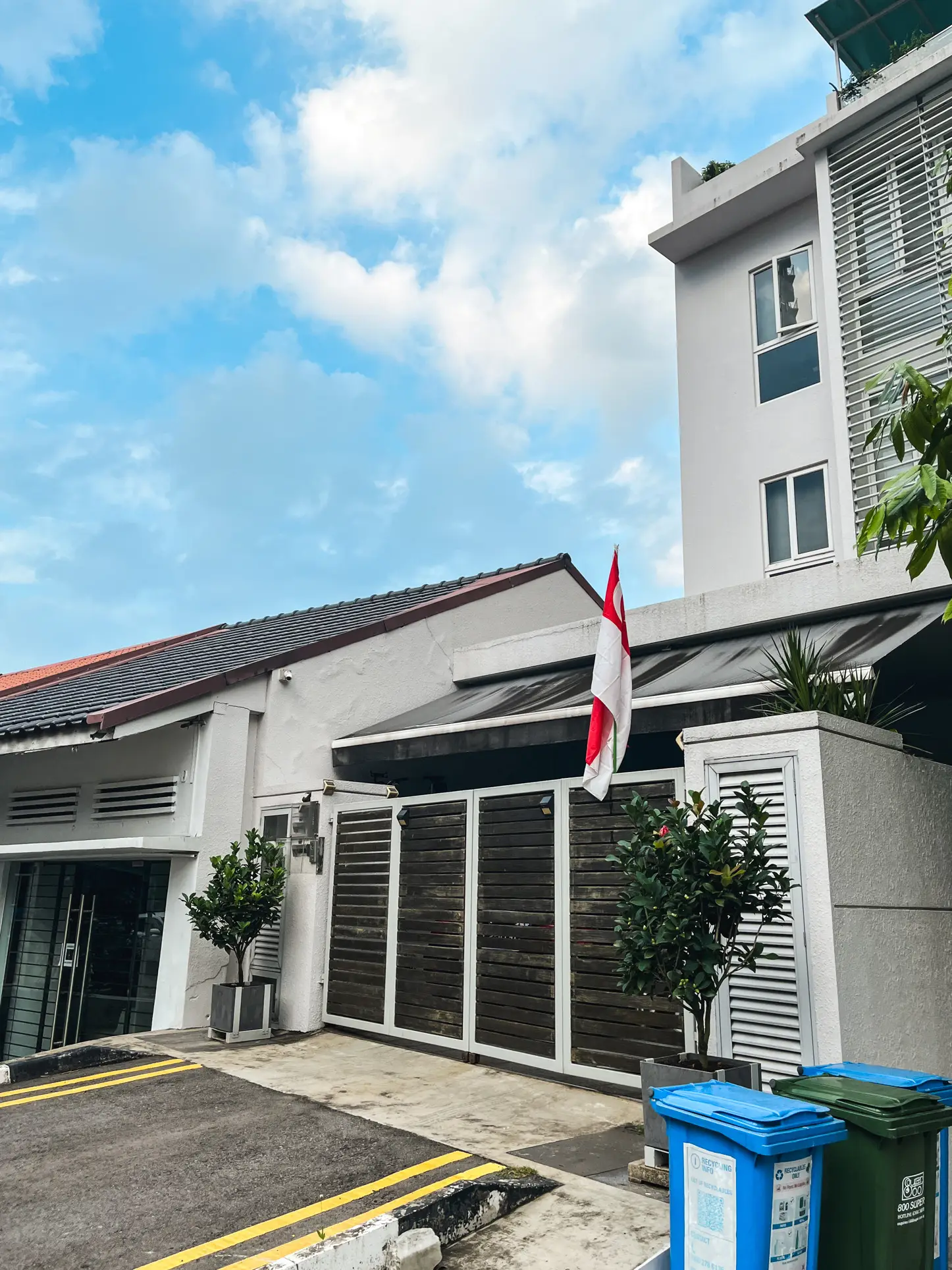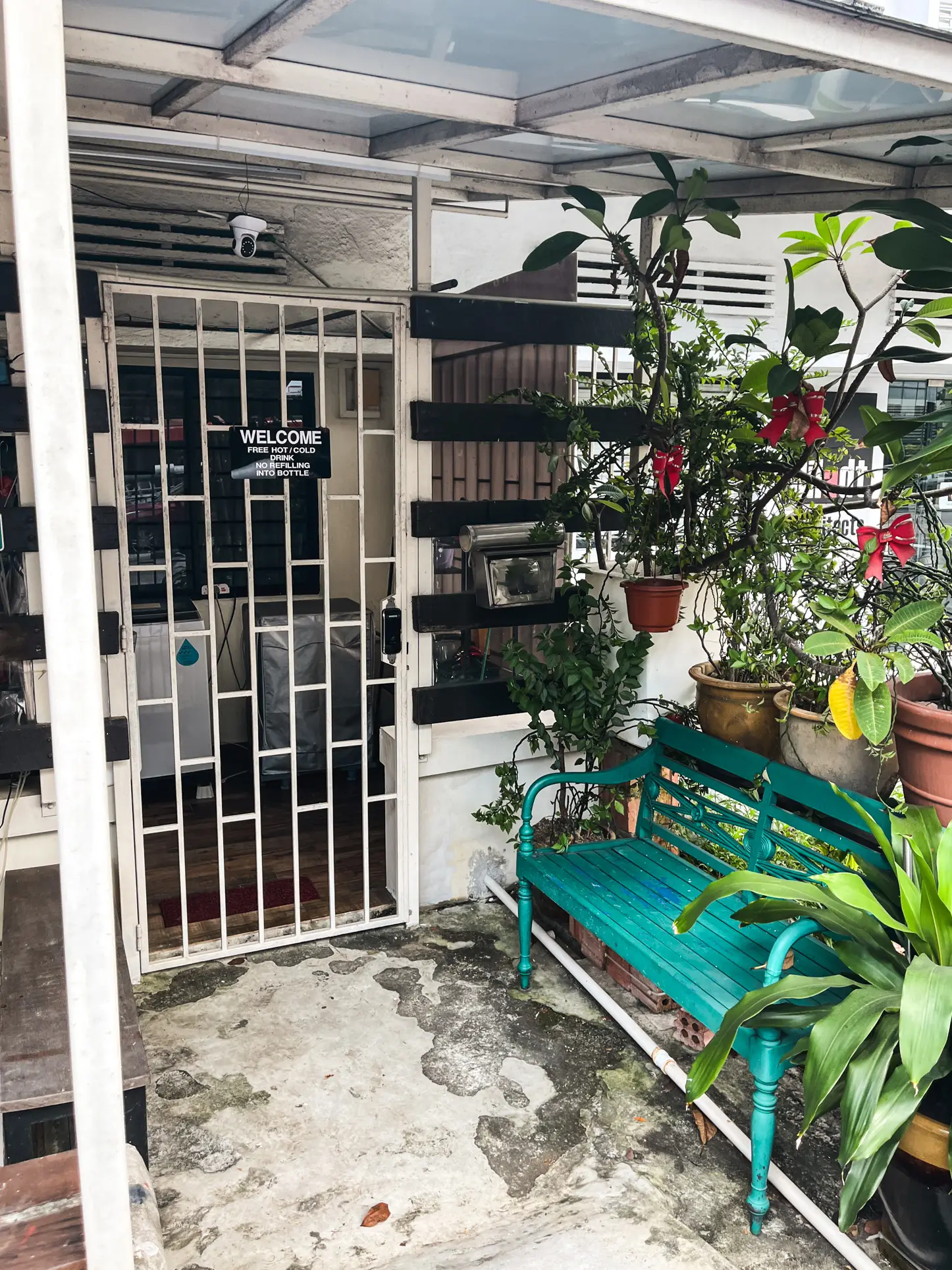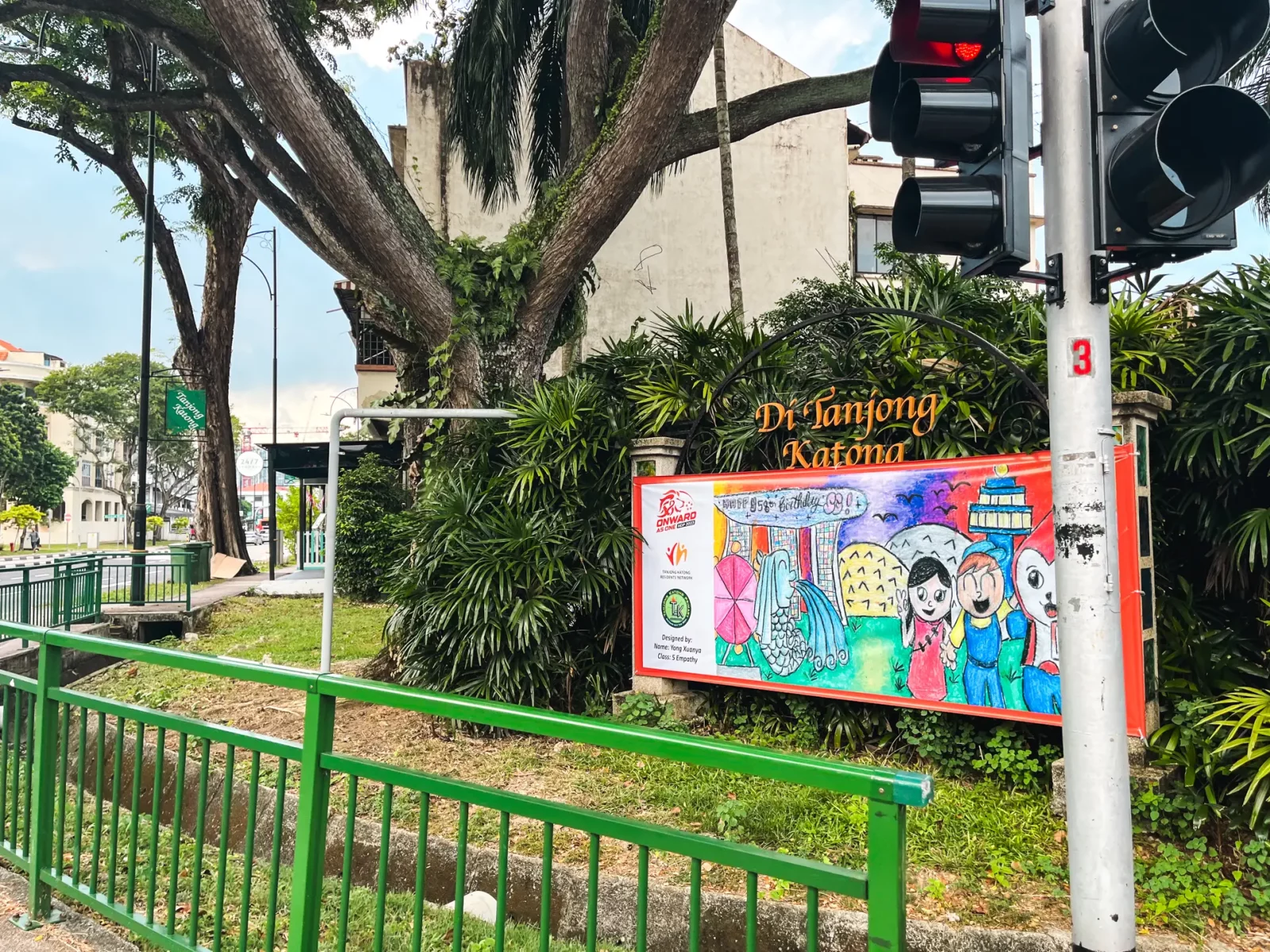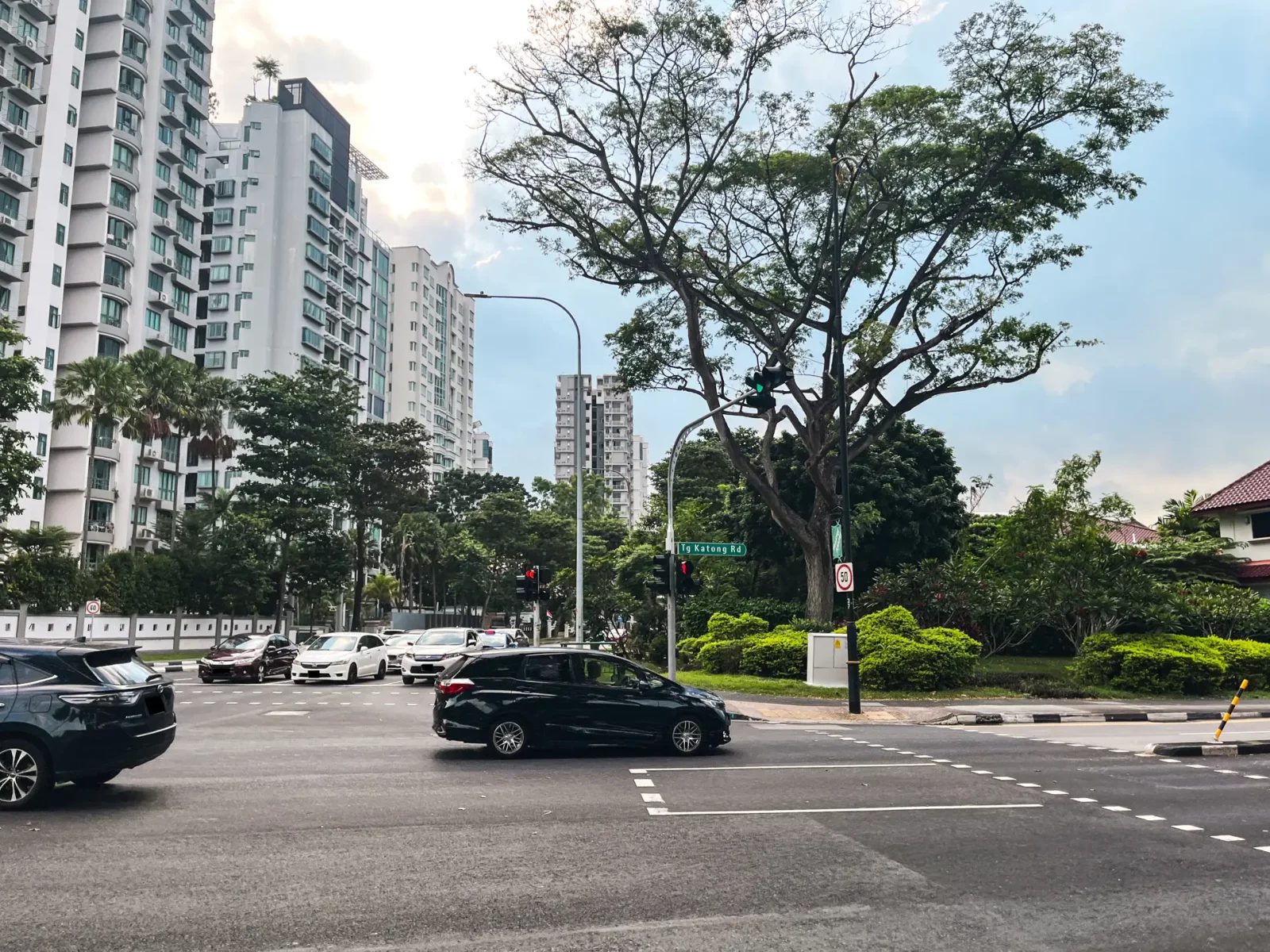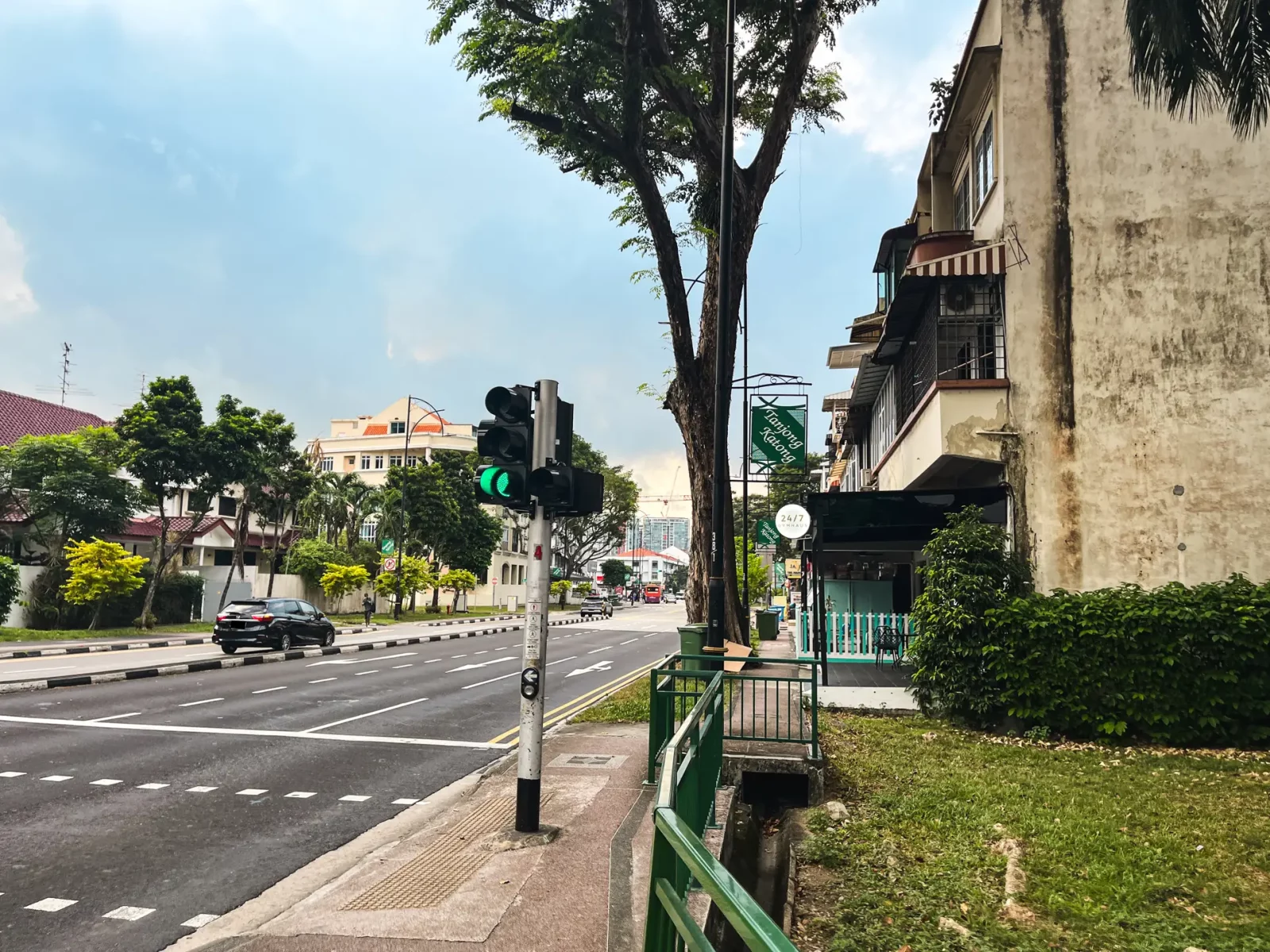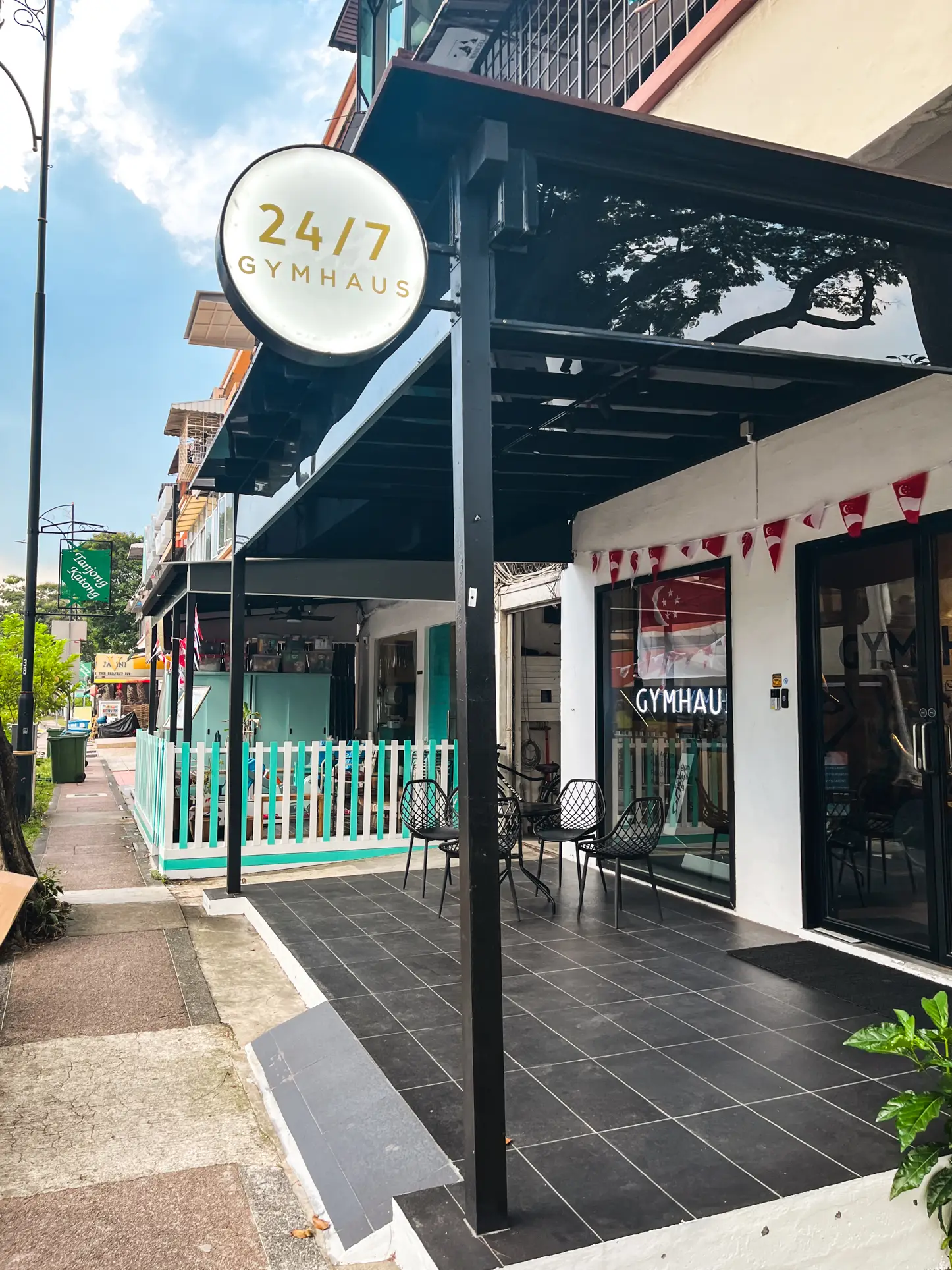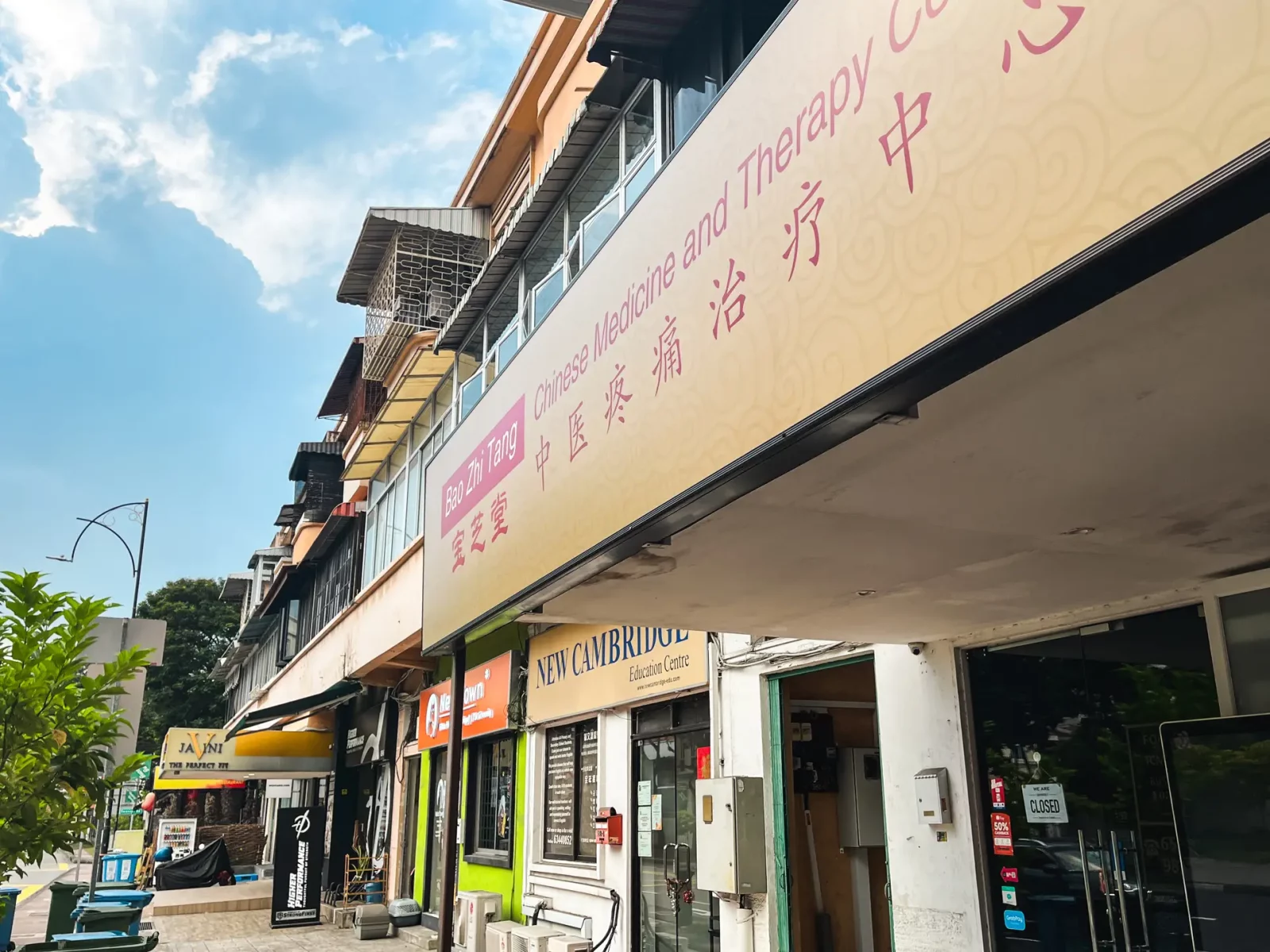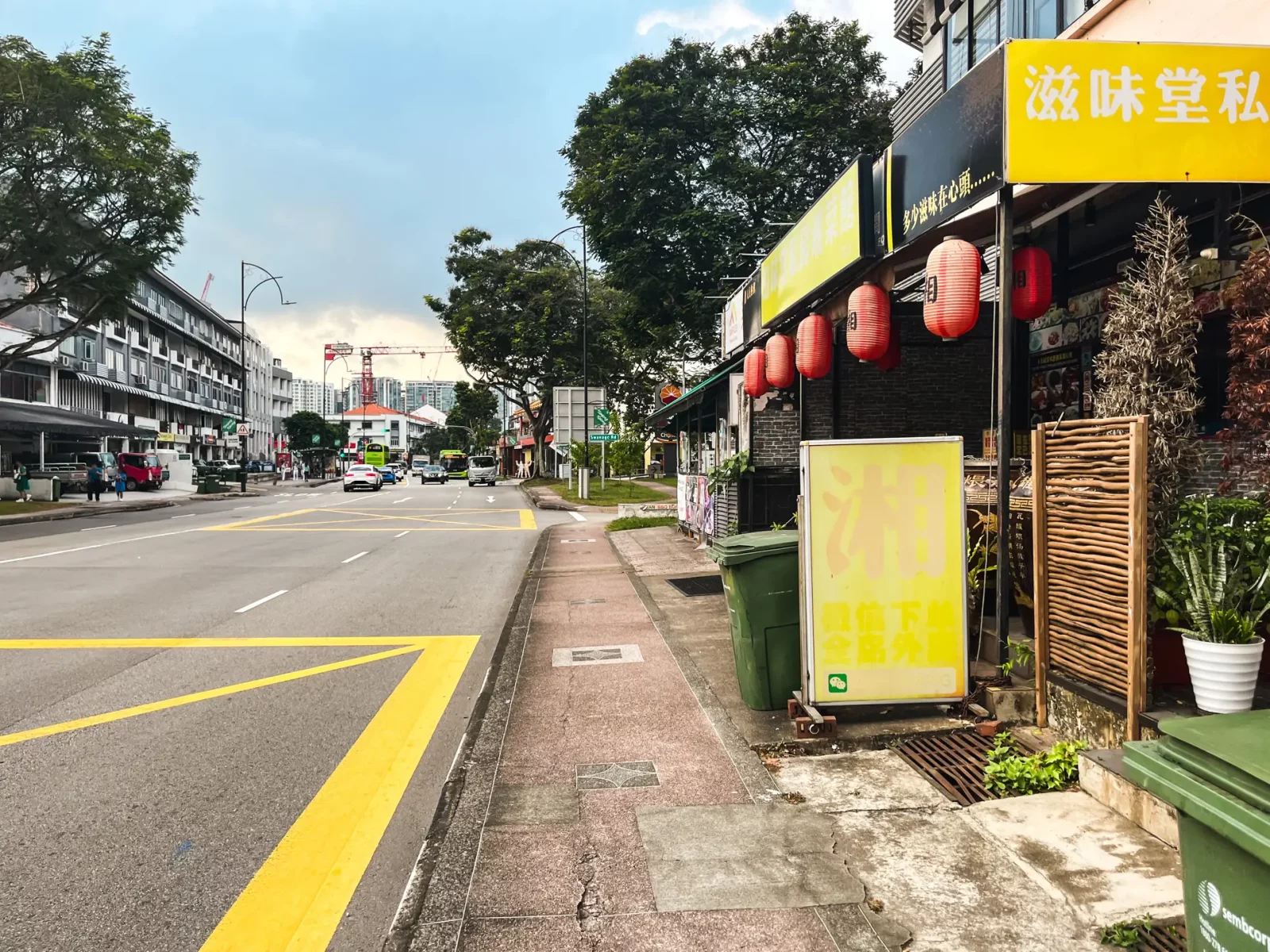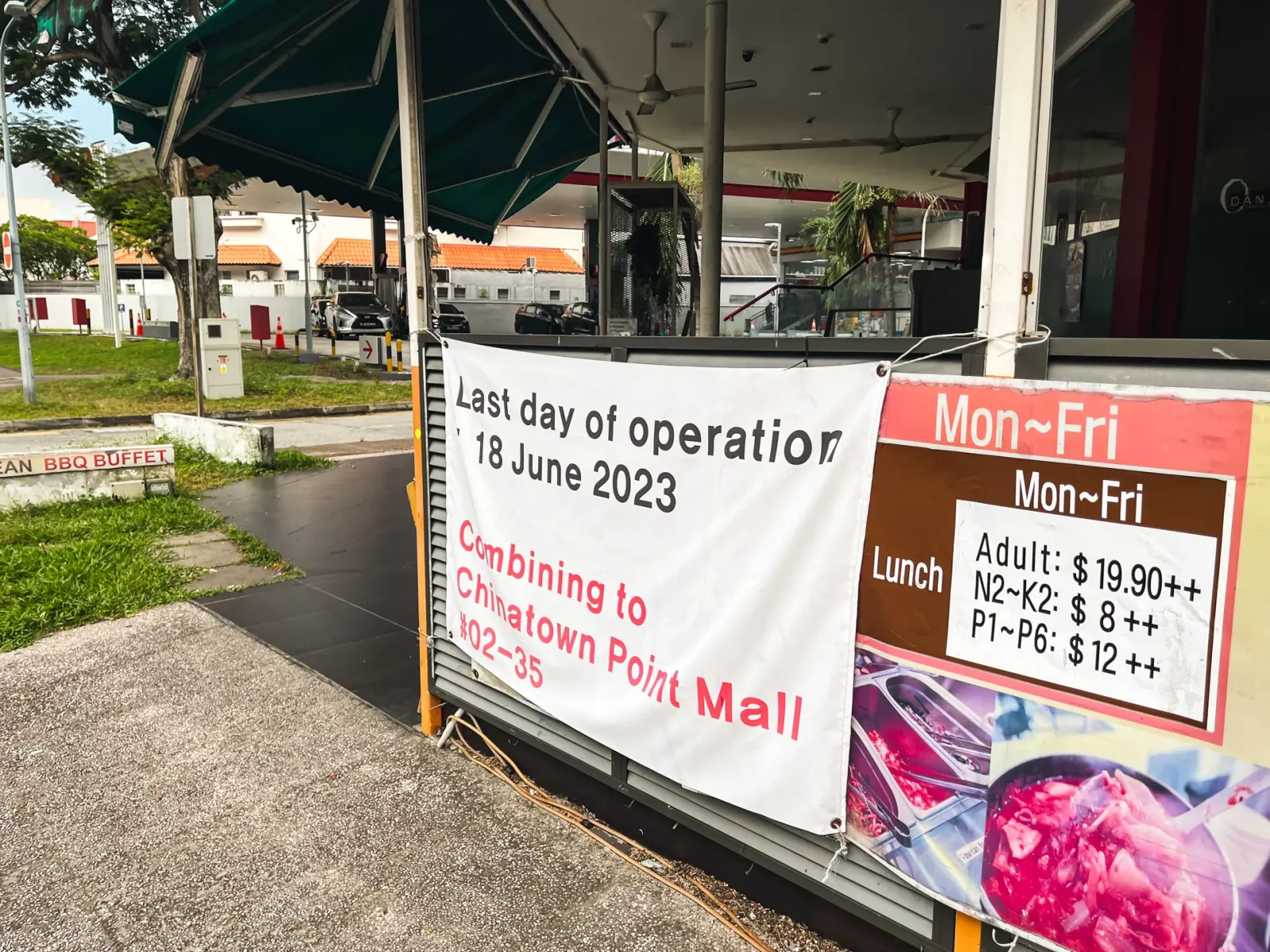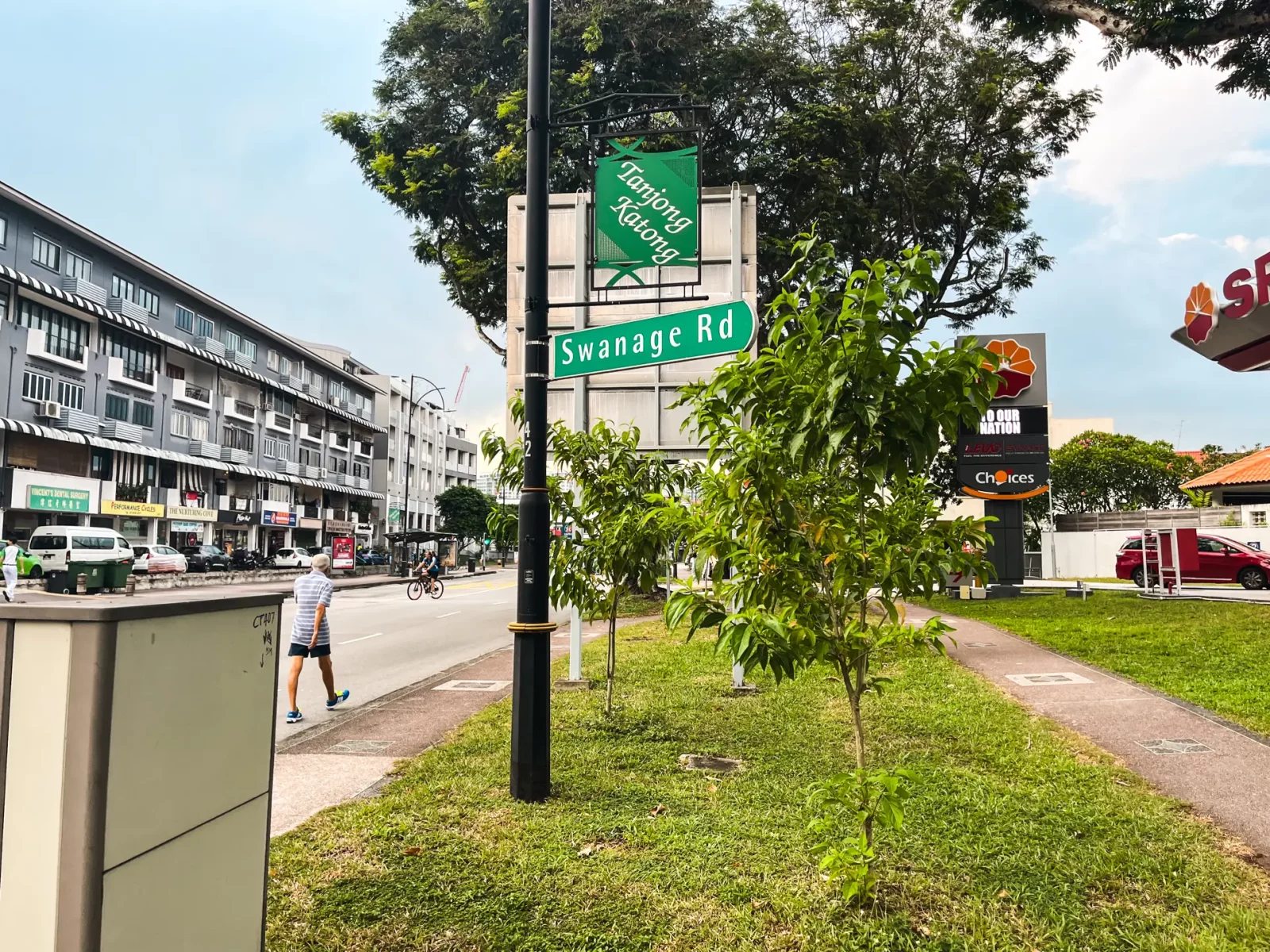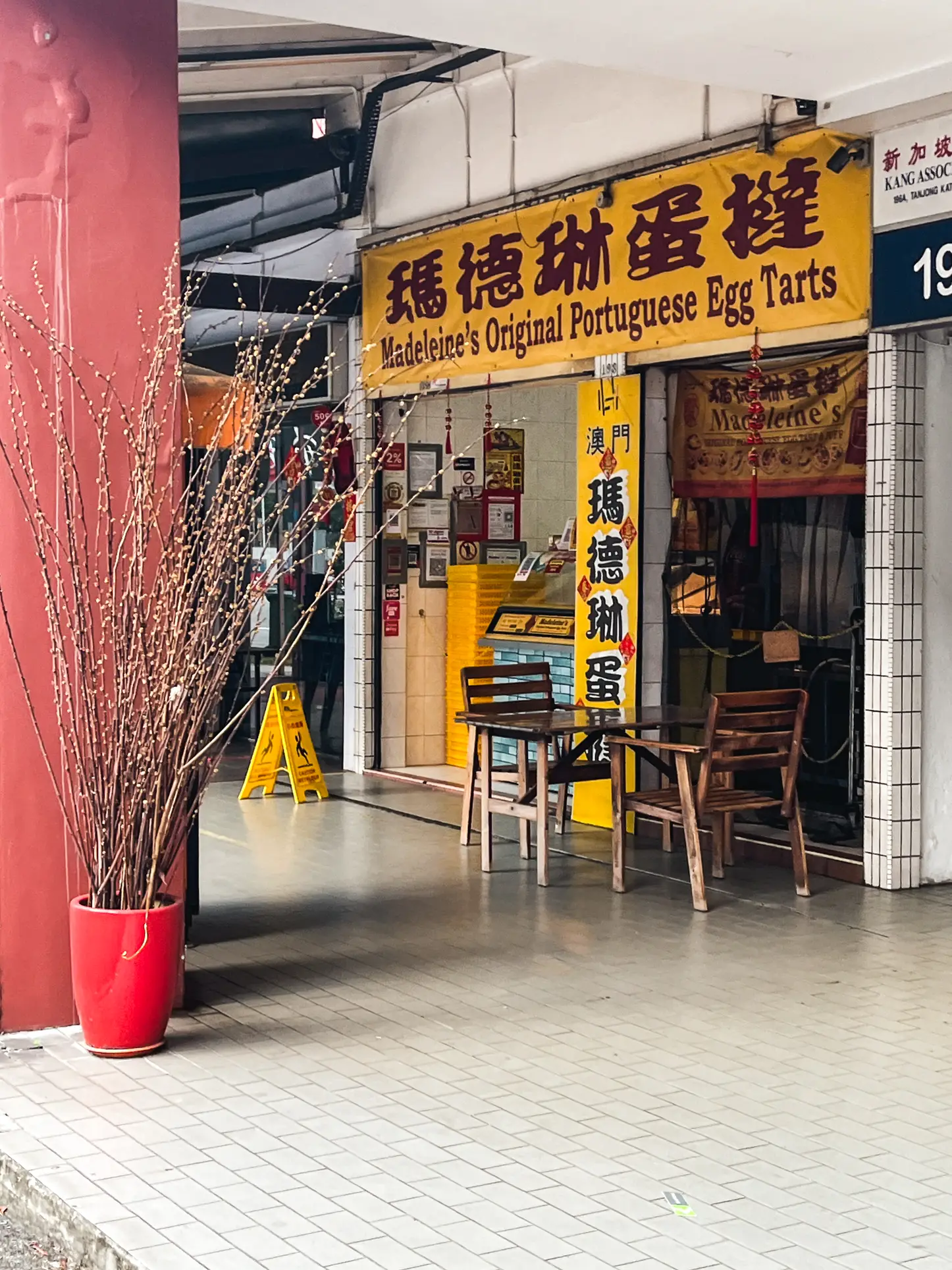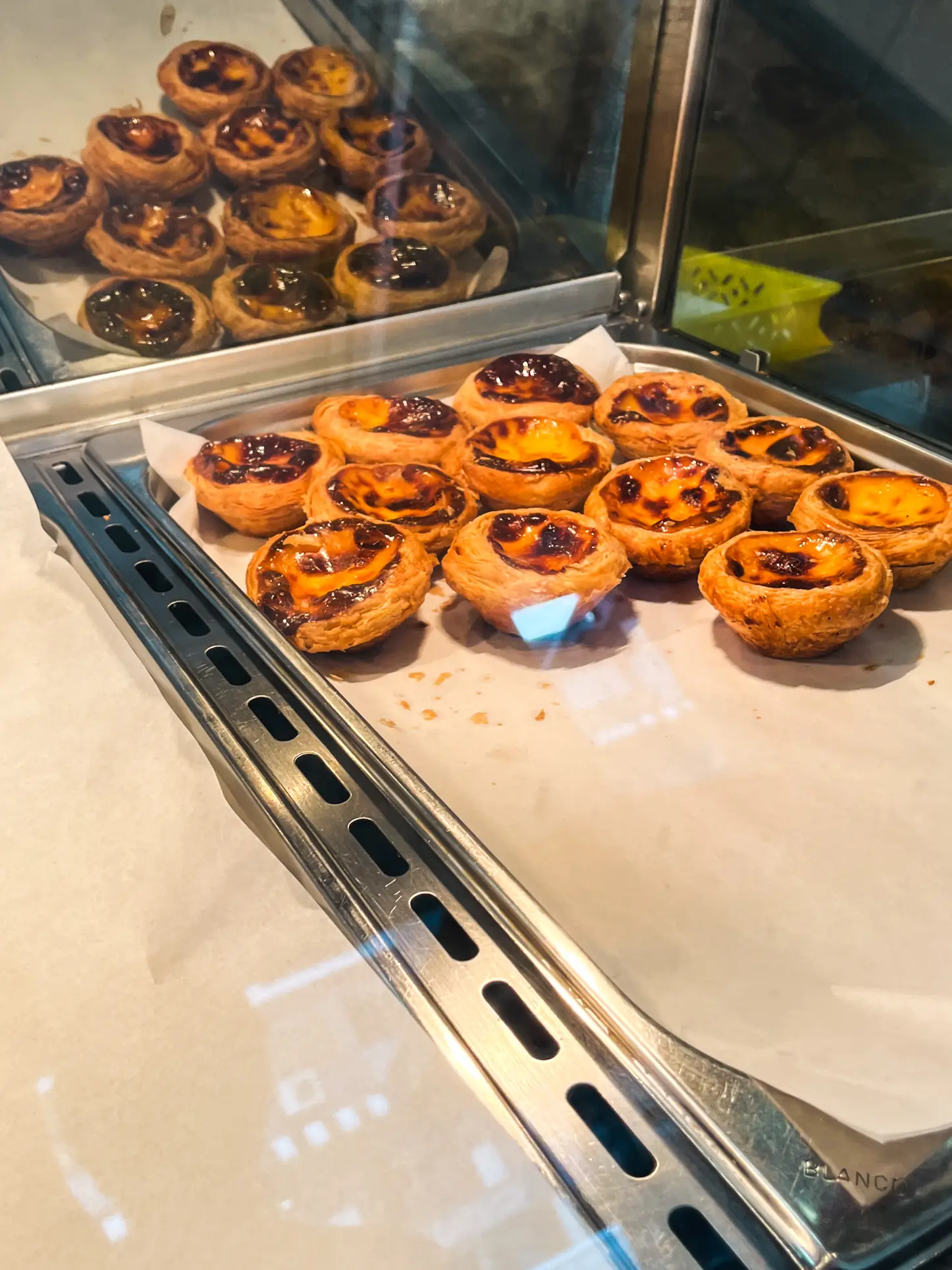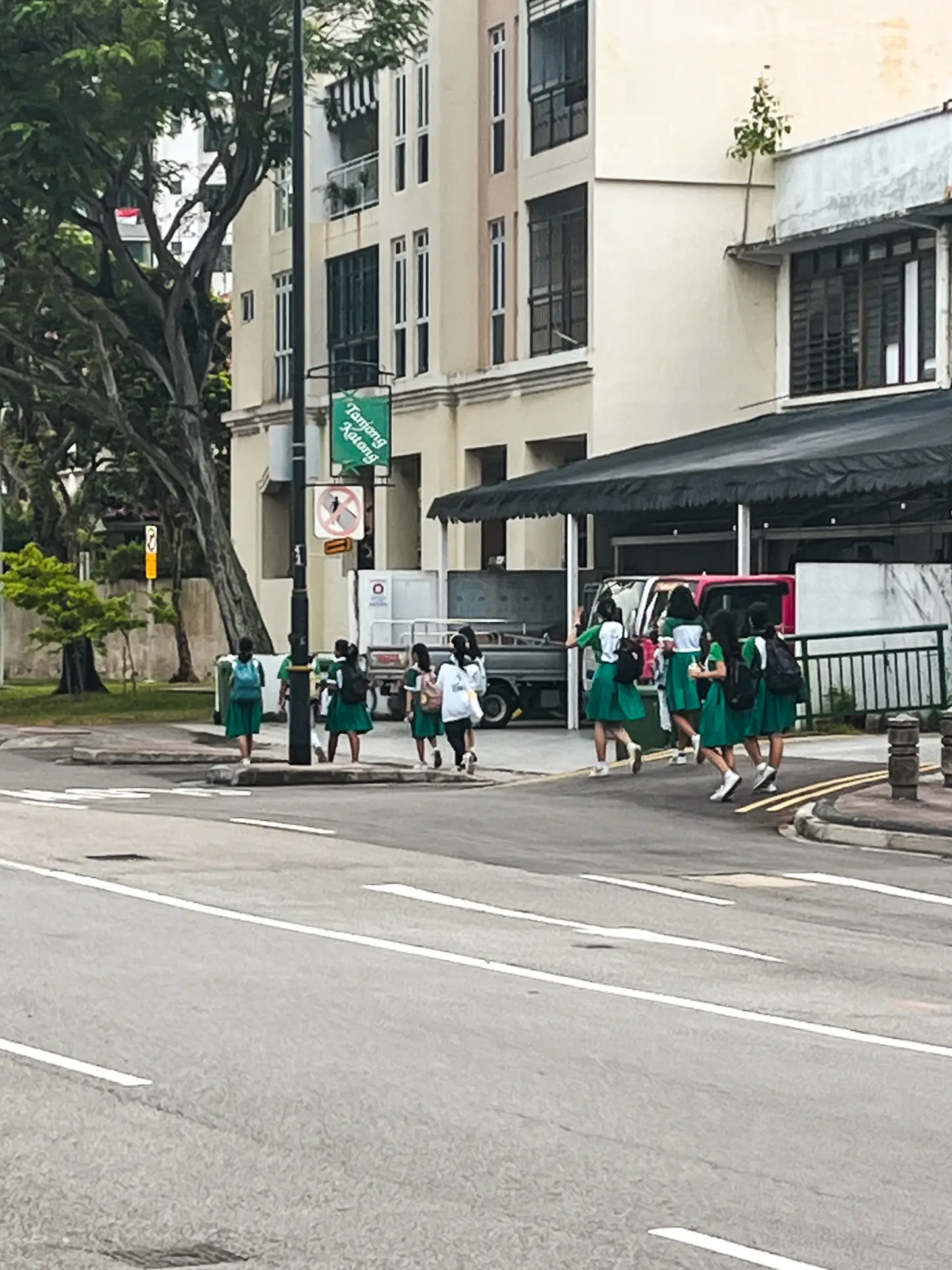 This brings us to the end of today's tour! How did you find it? As mentioned earlier, apart from finding the area rather stressful to drive in, I really enjoyed it!
However, when I mentioned it to some elderly people, they immediately associated the area with "Geylang, red light district" so it may not be for everyone. Personally, I think it's just close enough but not too close to the more… lively… parts of Geylang. (I once visited another estate in Geylang, thinking to feature it in this series, but it was so… messy… that I didn't think it would appeal to many readers, so I skipped it. (If you are keen to see other parts of Geylang, feel free to leave a comment and I'll be sure to put it back on the list of estates to feature.)
In the meantime, see you again next week!