Property Stories
Touring Jalan Seaview Landed Estate: Large Freehold Landed Houses Near The MRT In The East
TJ
August 20, 2023

13

min read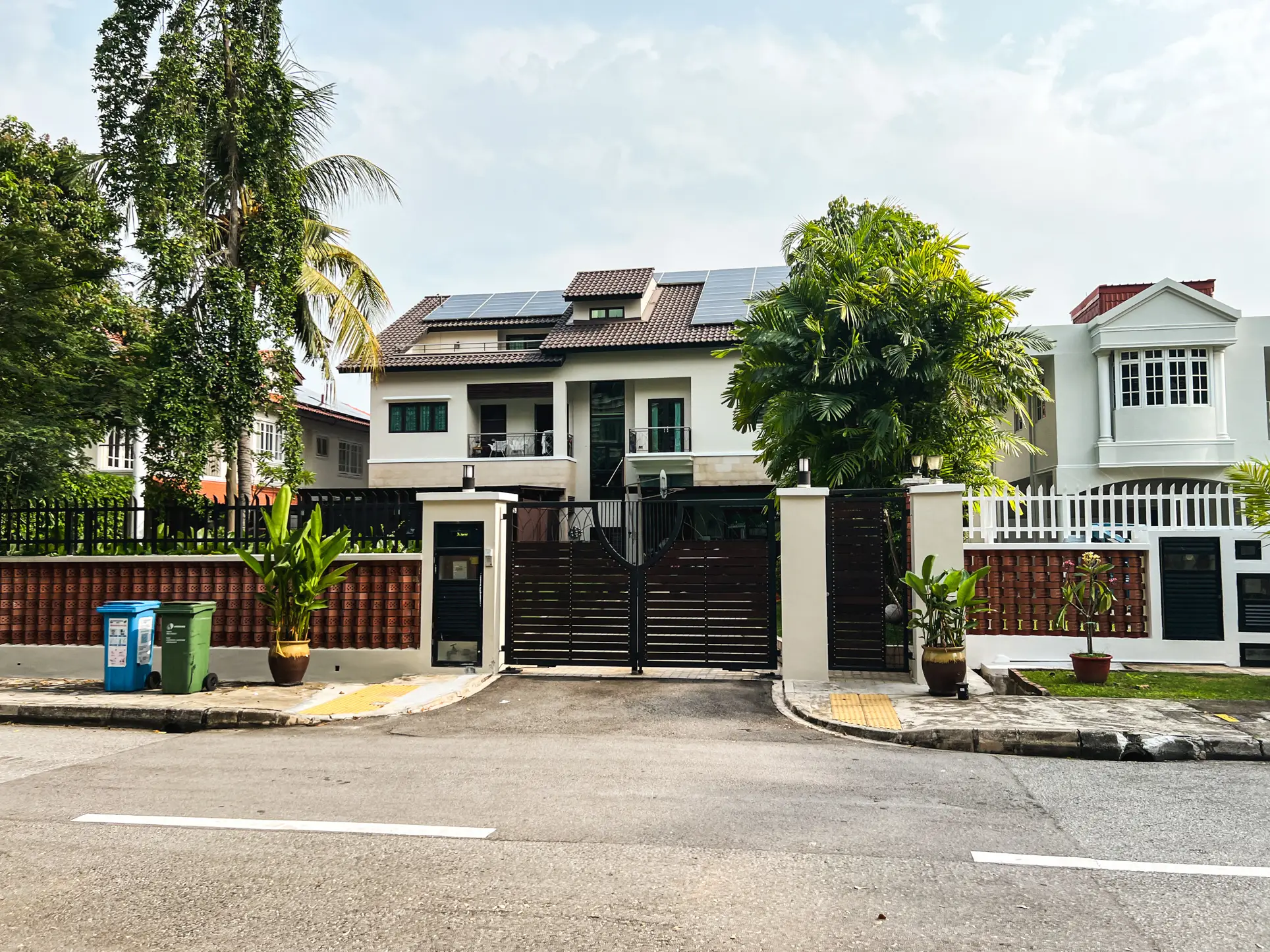 13
min read
Today's tour is a rather belated walkabout of the landed estate at Jalan Seaview. It was requested by a reader some time ago and I've been putting it off – not because I wanted to procrastinate but rather because the houses there are all on the larger side i.e. more expensive and, thus, of interest to fewer of our readers. (As far as I could tell, all the houses there are semi-Ds and detached houses. No terraces i.e. no "entry-level" landed units.)
However, since the last few landed tours have been of more affordable landed estates, such as Kew and Mayflower estates, I thought it was finally time to showcase Jalan Seaview!
I had previously visited neighbouring Amber Road to look at an apartment there and removed it from my property shortlist because I found the area too "messy." Despite being close to numerous eateries on Tanjong Katong Road and East Coast Park, the presence of the ECP, the expansive Tanjong Katong MRT Station construction, and the area's road layout made it feel less pedestrian-friendly during my visit. (And I do enjoy being able to walk to nearby amenities.)
Unfortunately, my initial impression of Jalan Seaview was somewhat similar to that of Amber Road. As Google Maps directed me to drive to Jalan Seaview (from the city centre) via the ECP, my first glimpse of the estate was again a large and noisy construction site (for the same Tanjong Katong MRT Station mentioned above.) I suppose this would improve once all the construction is done in the future, but for now this is what residents here would have to contend with.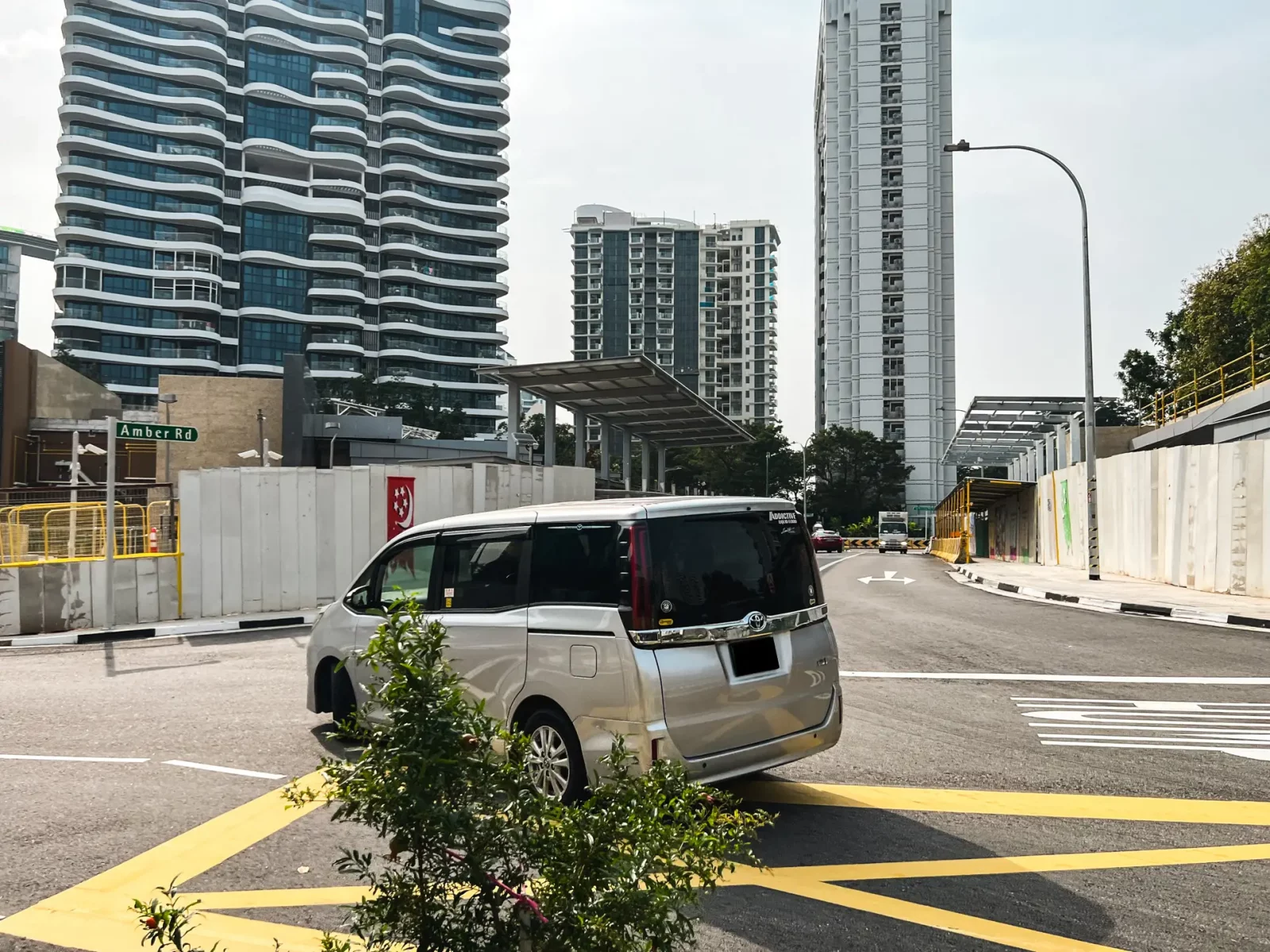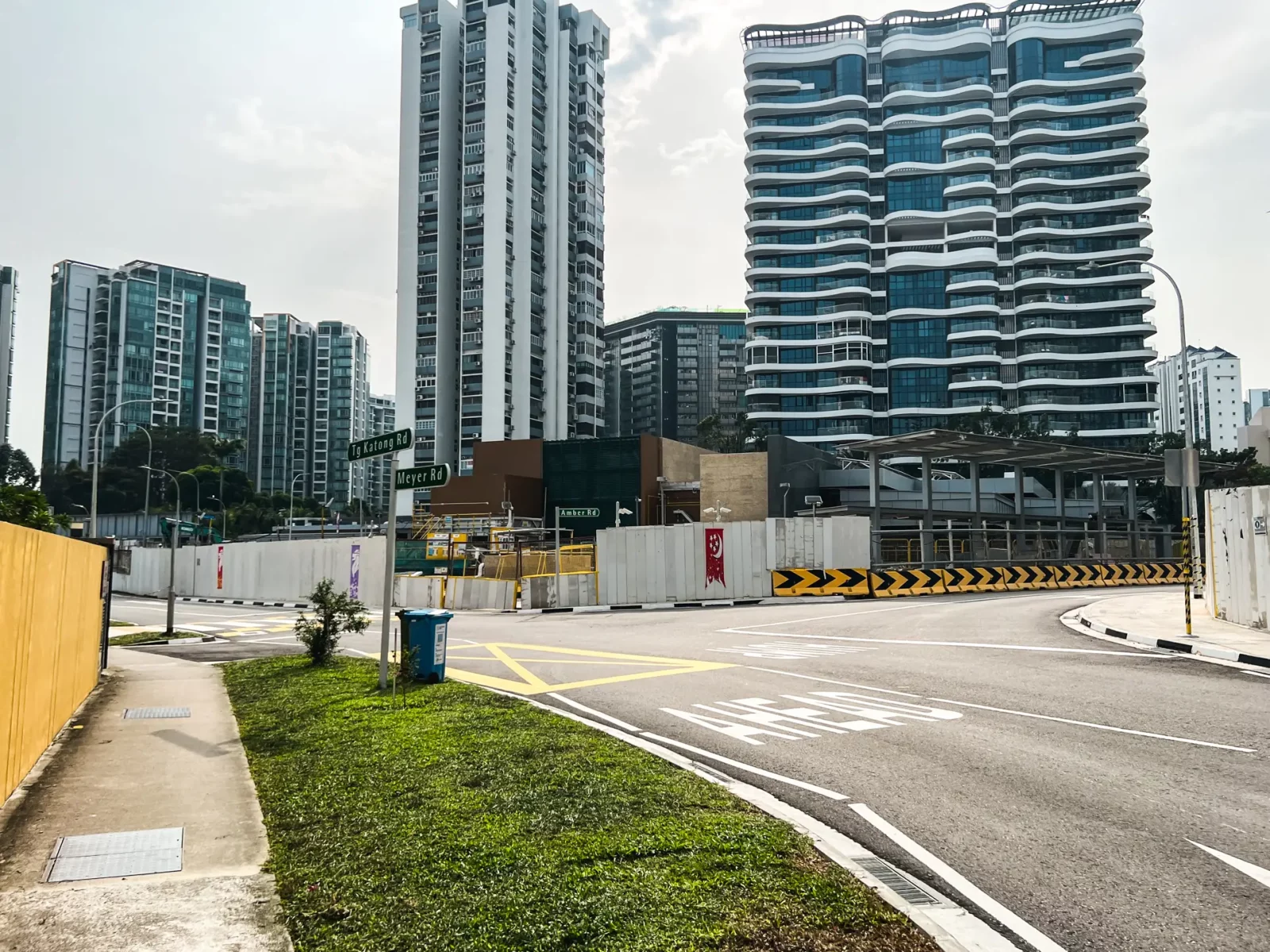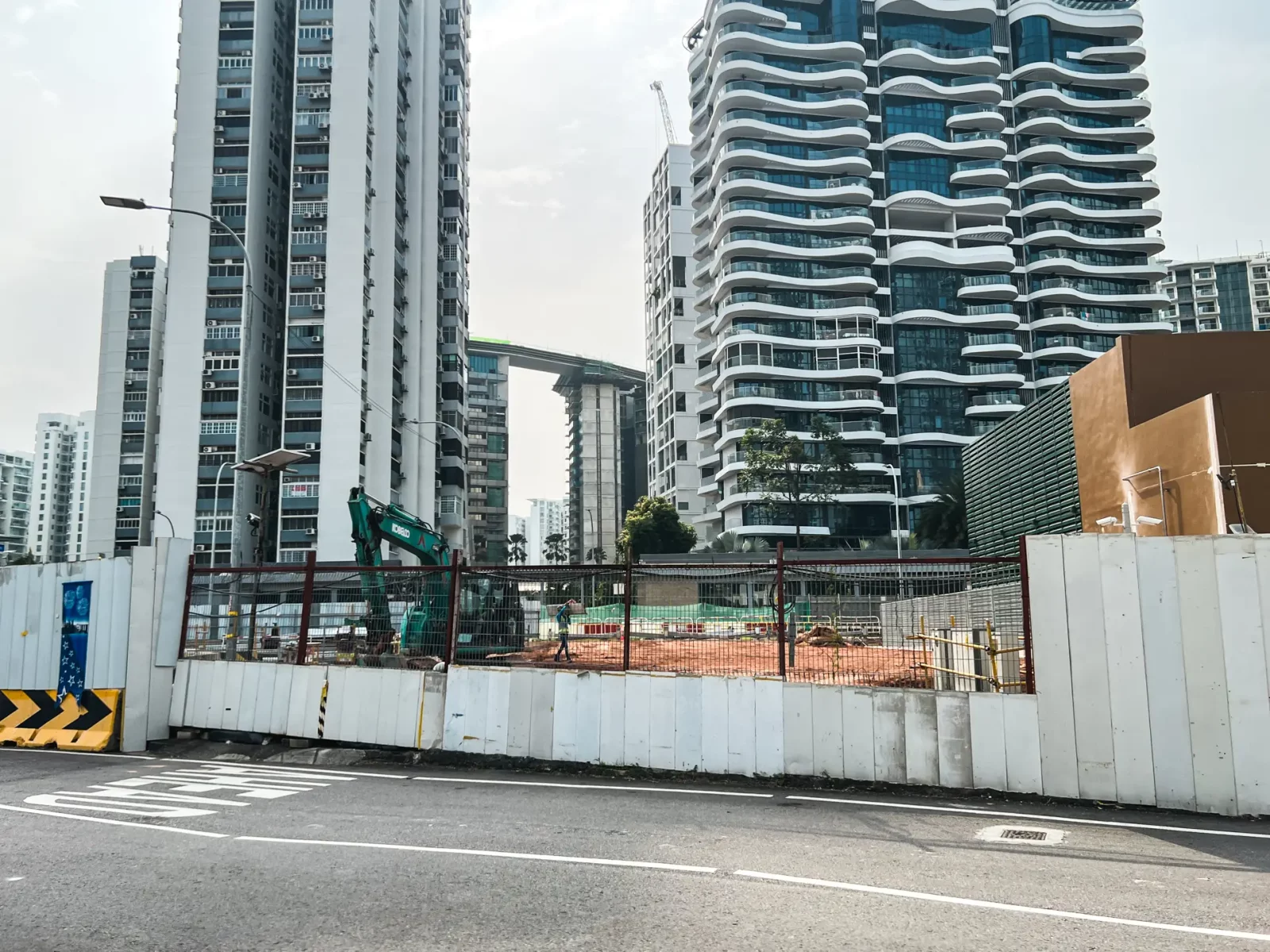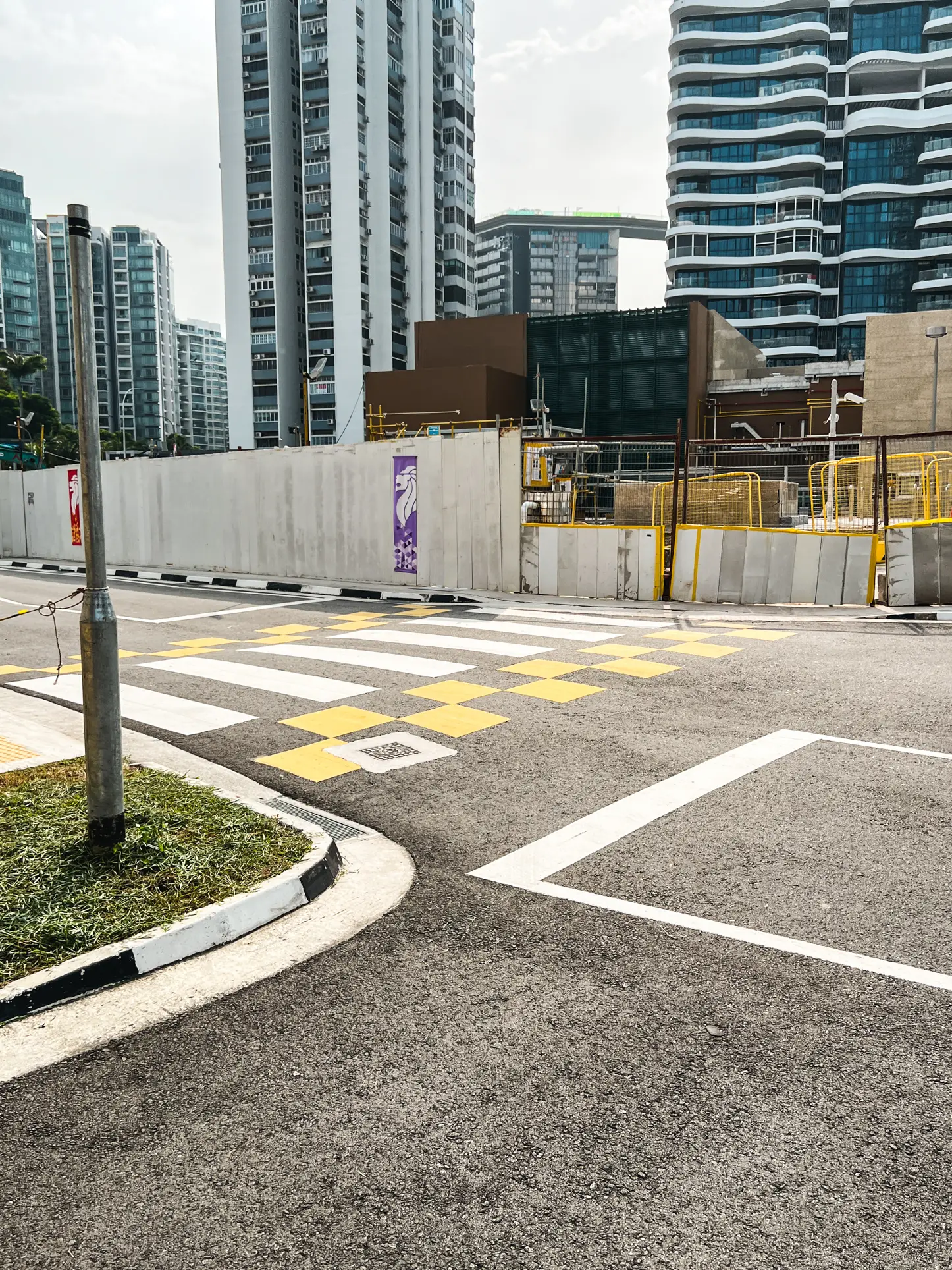 Thankfully, my impression of the area improved after we passed the construction site but, before I show you the rest of the photos, let's first define the area we're looking at.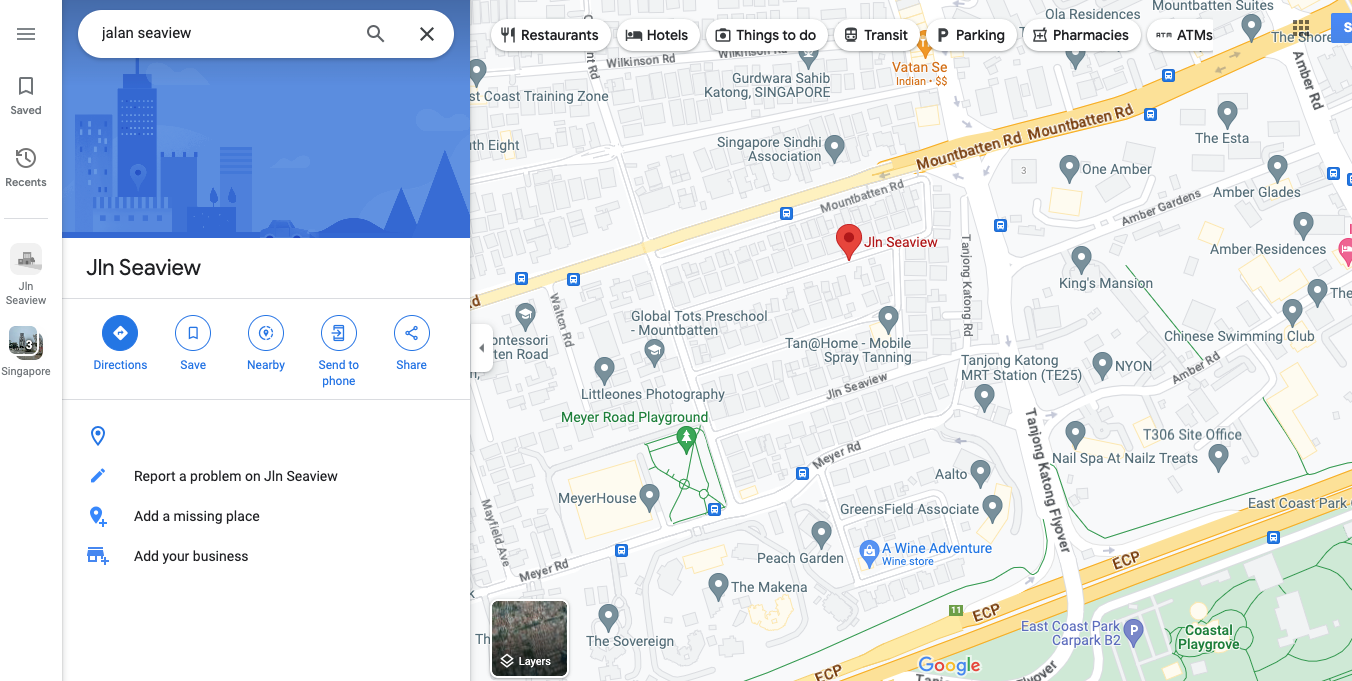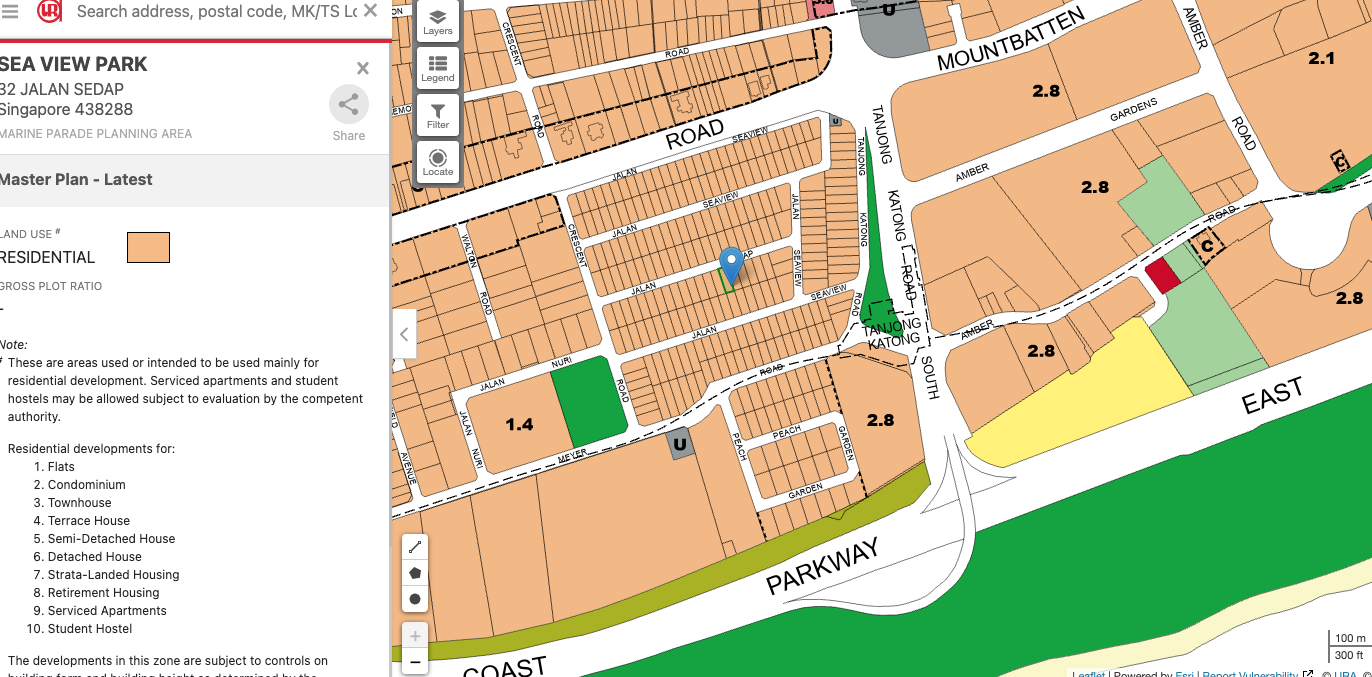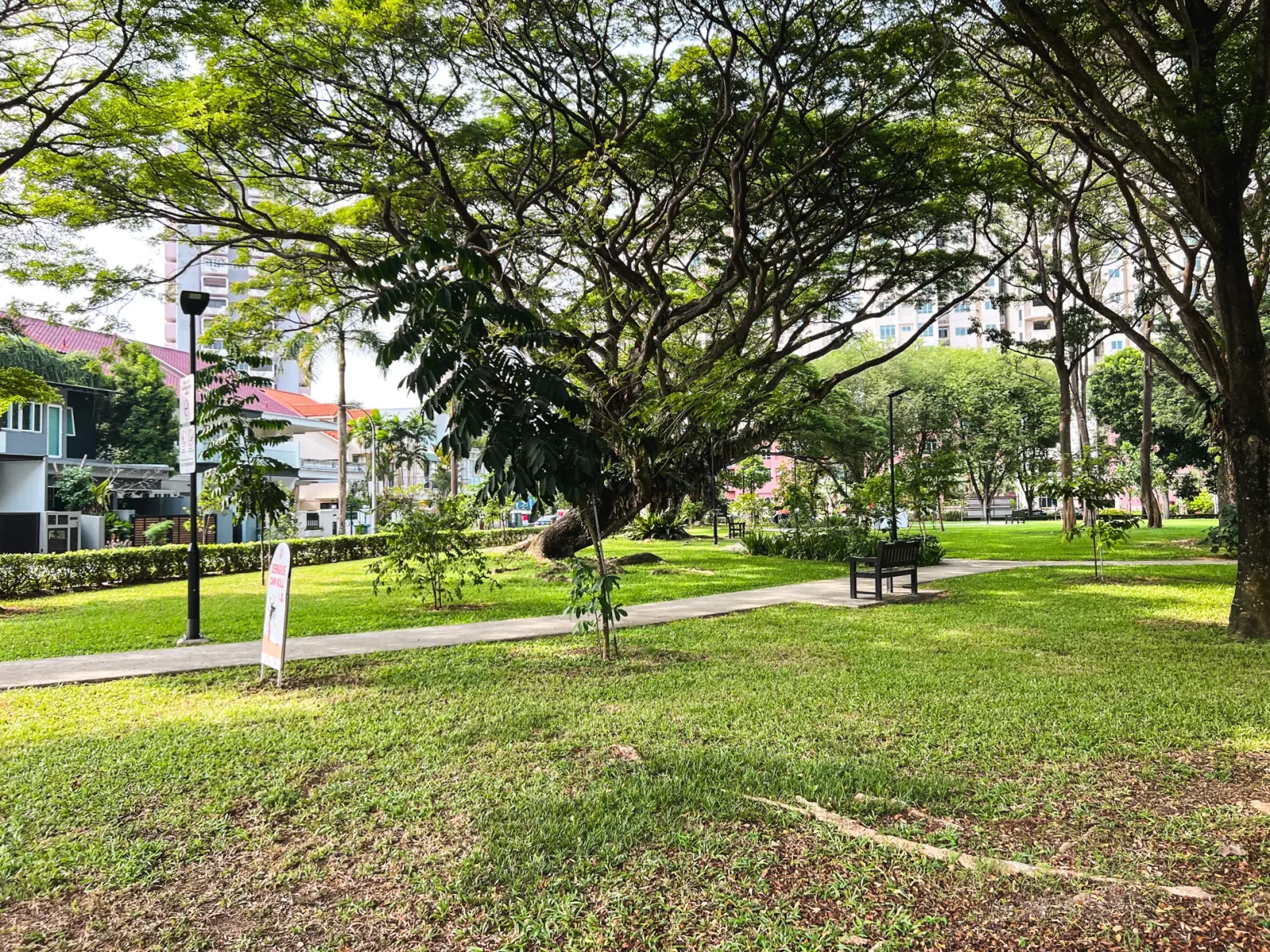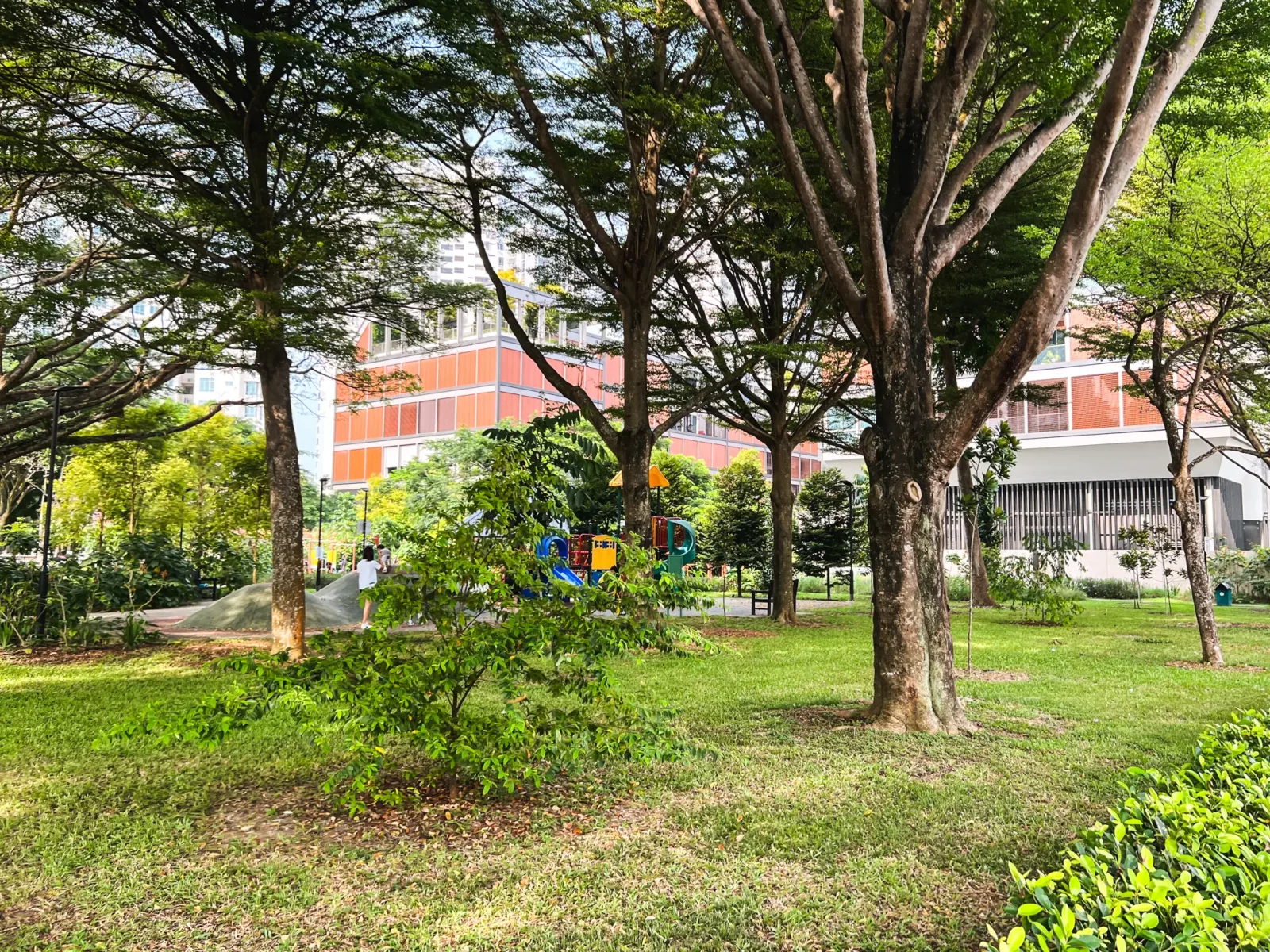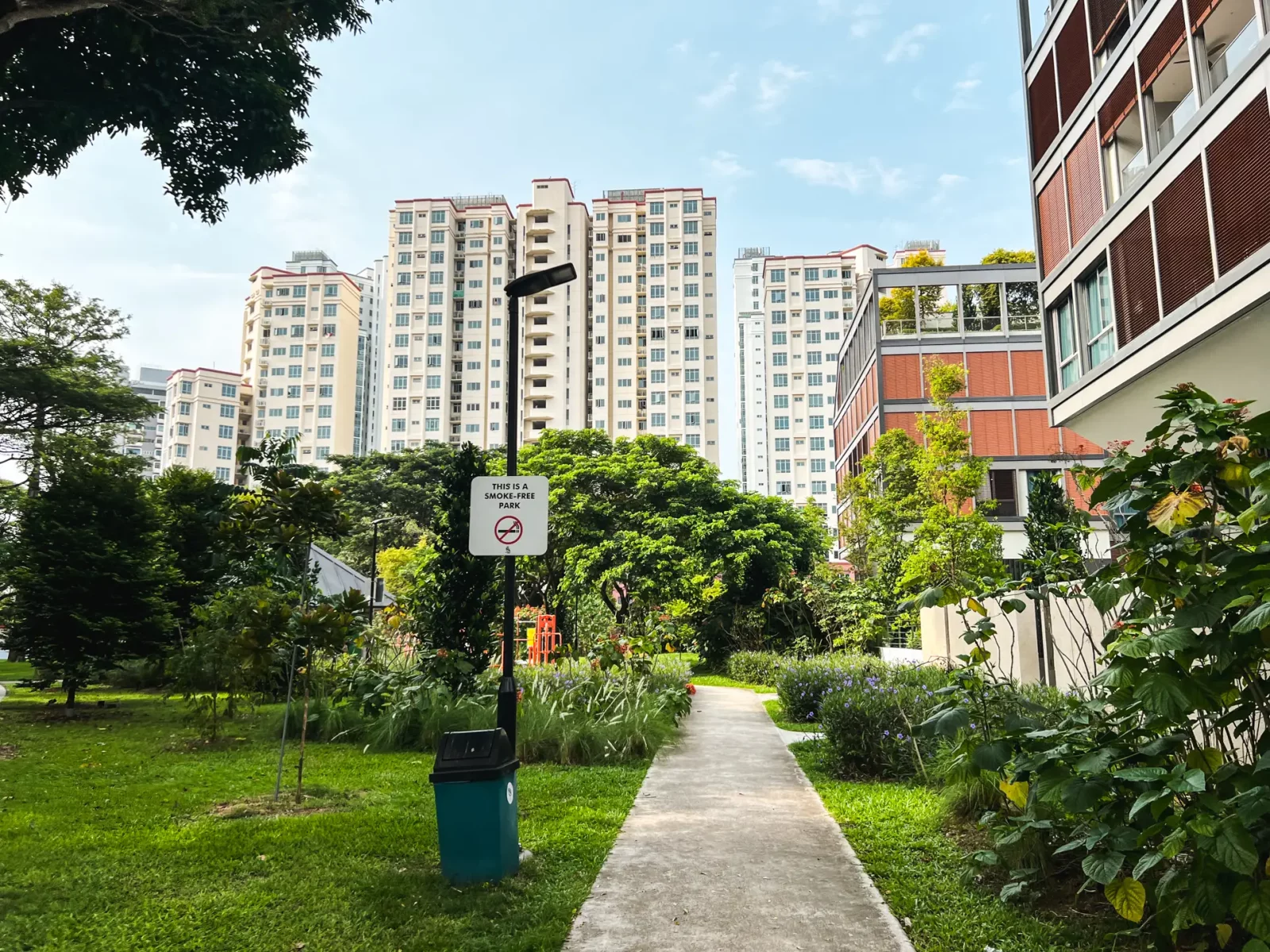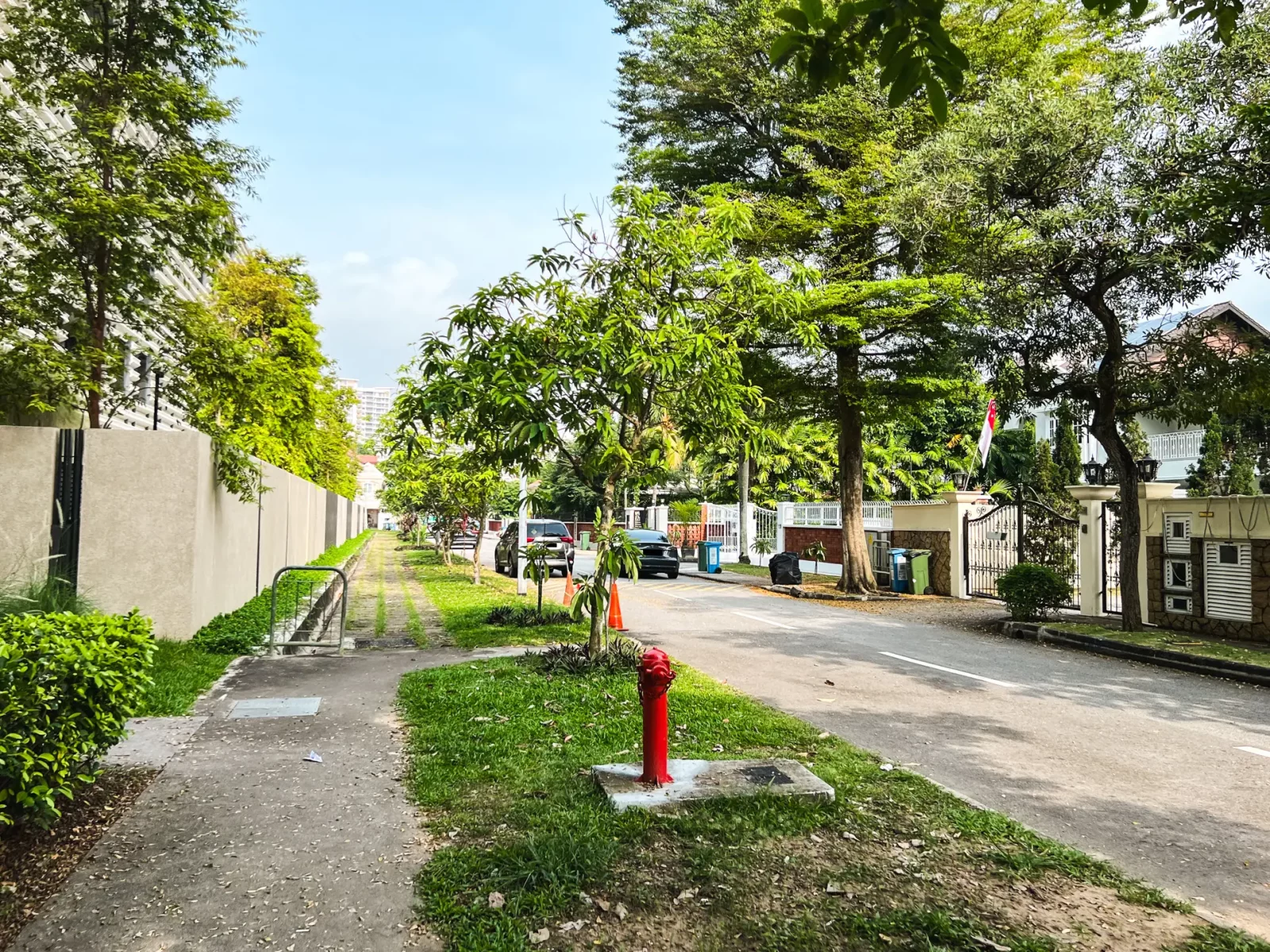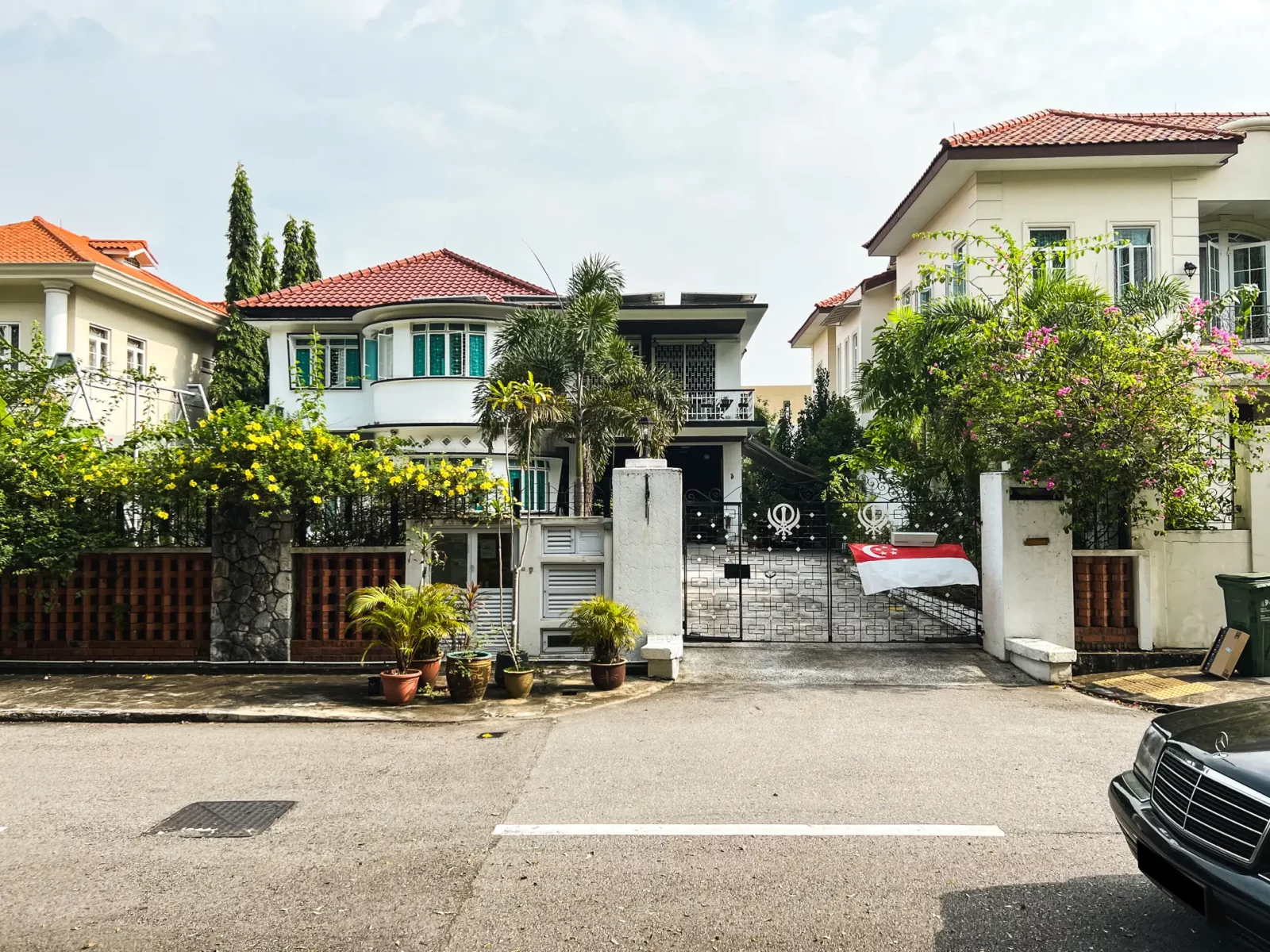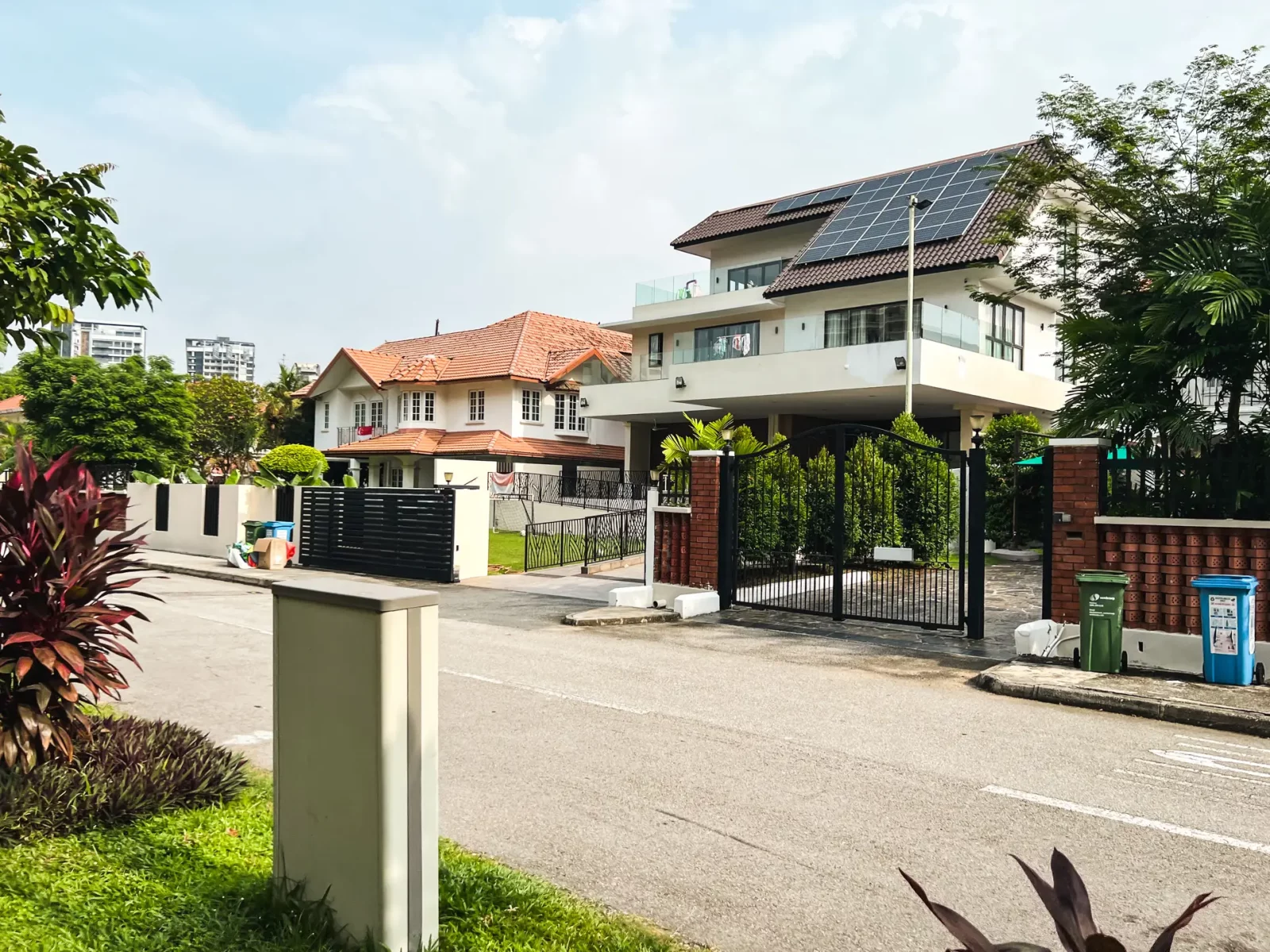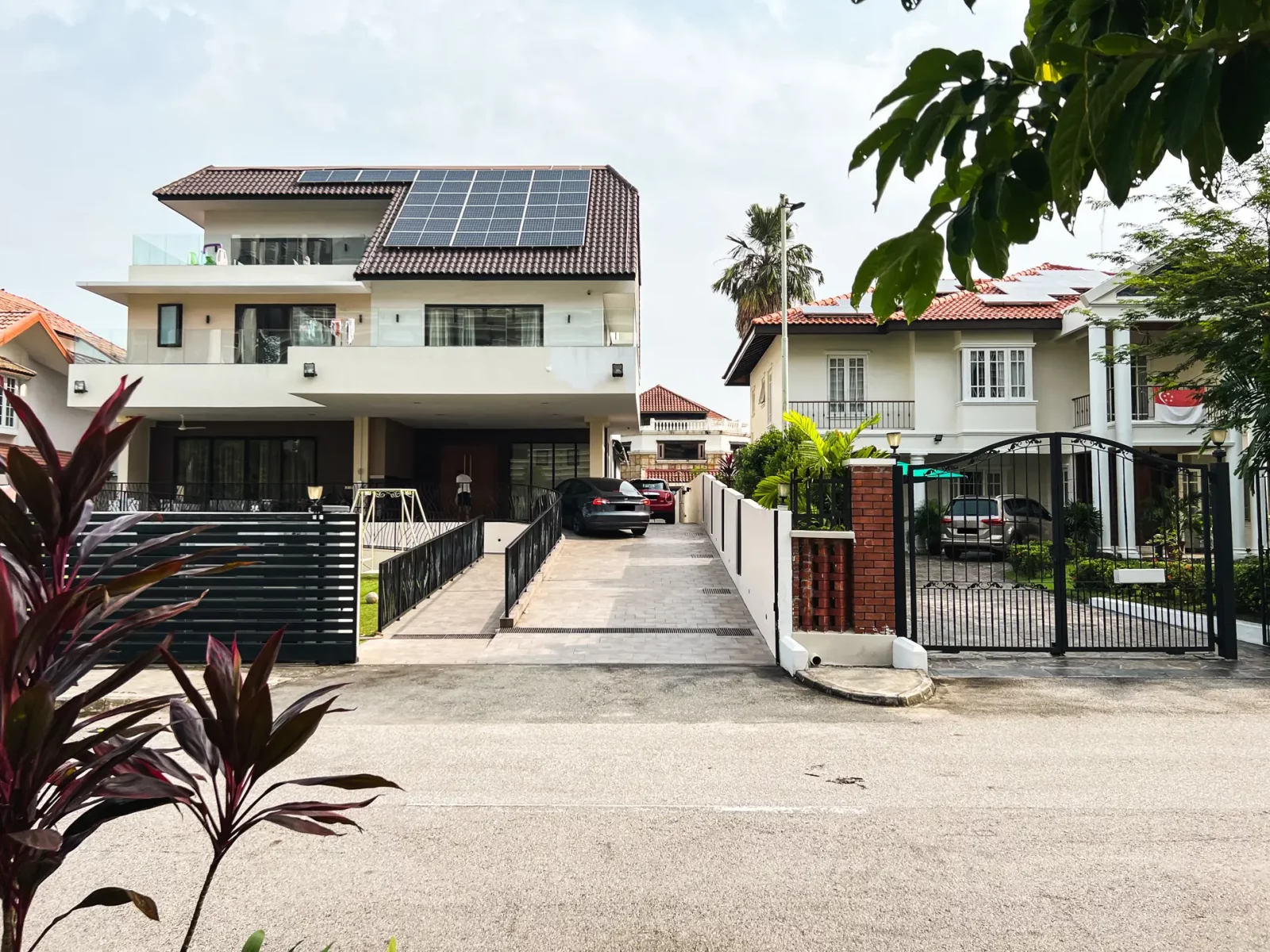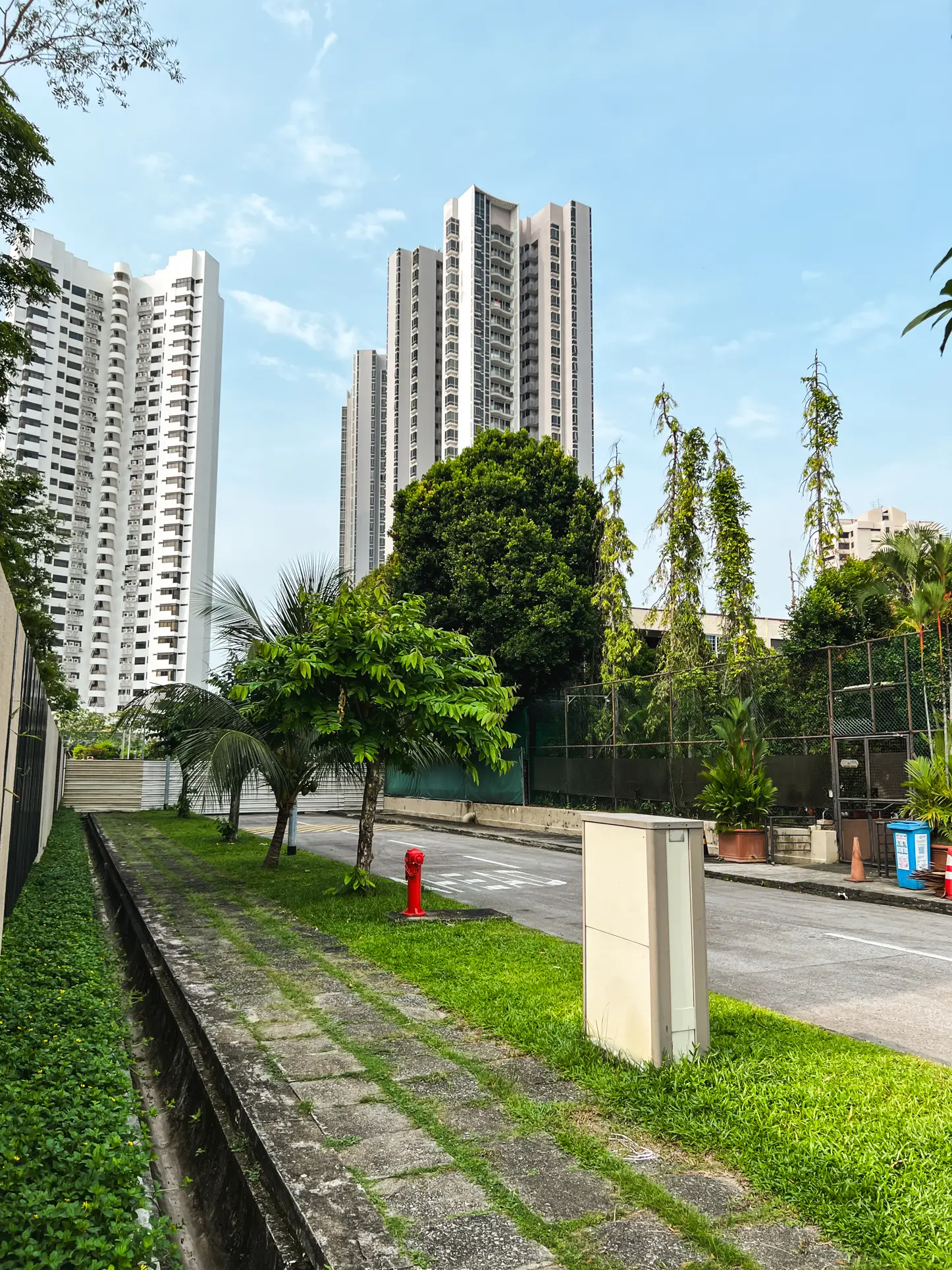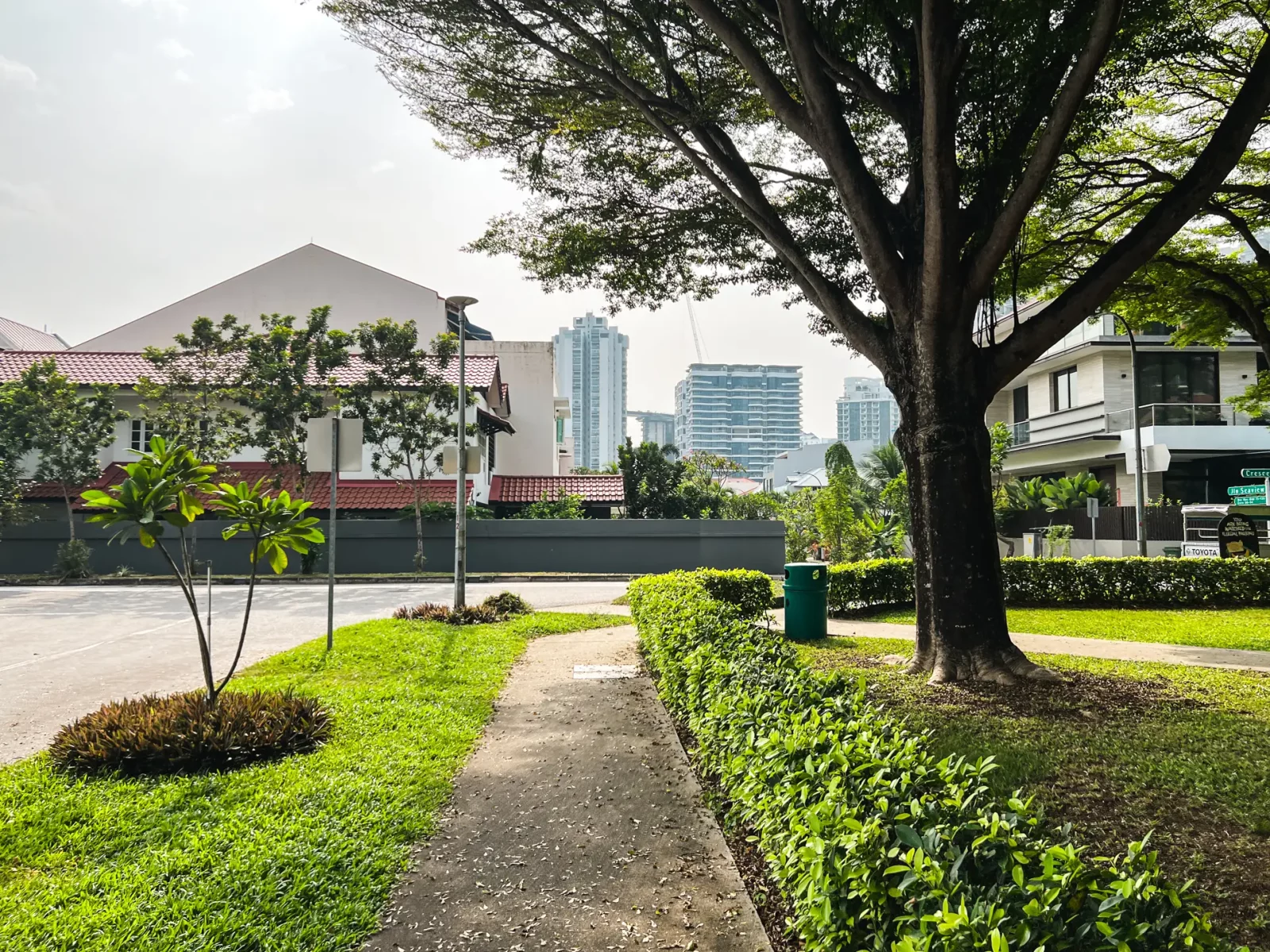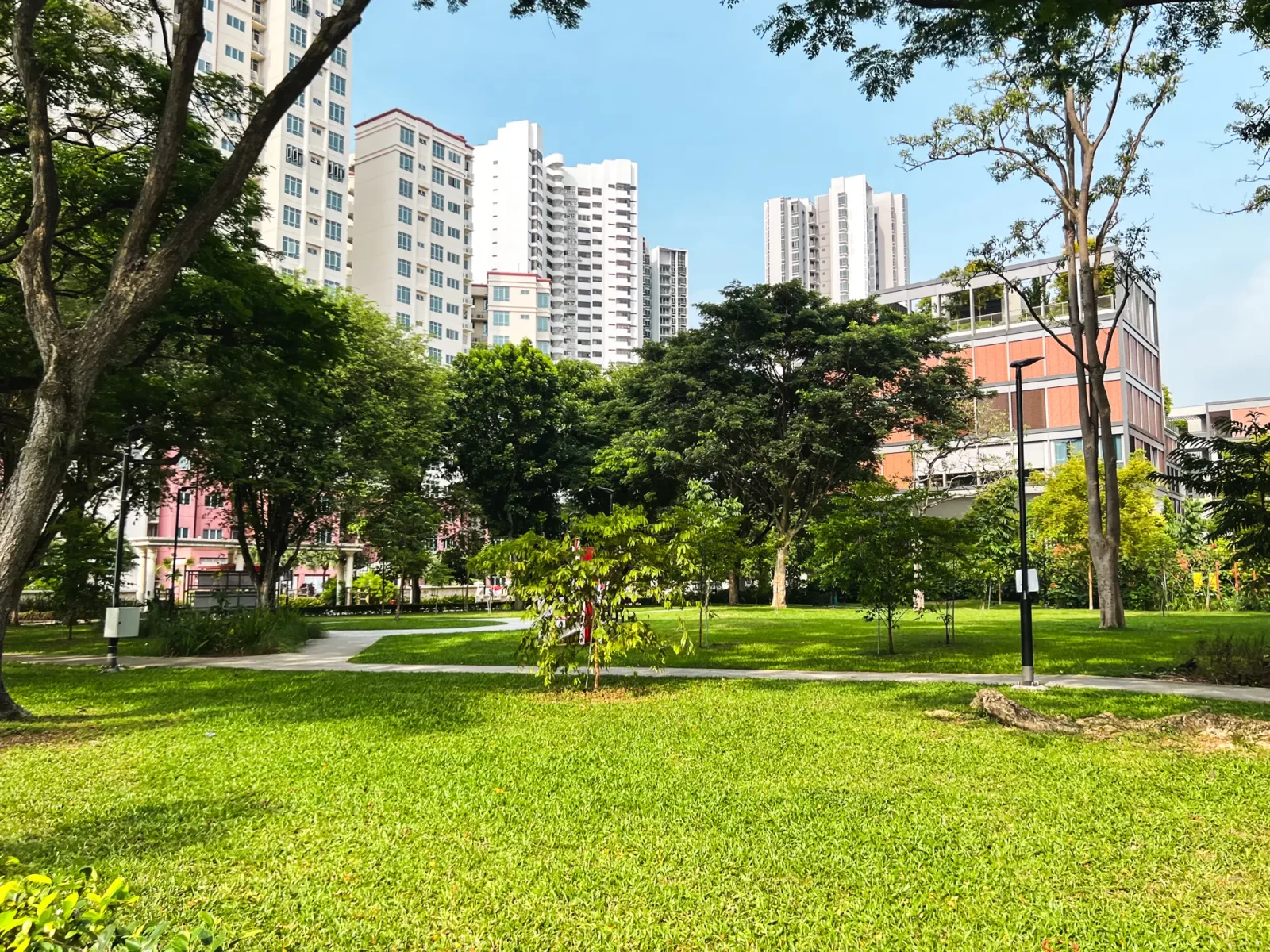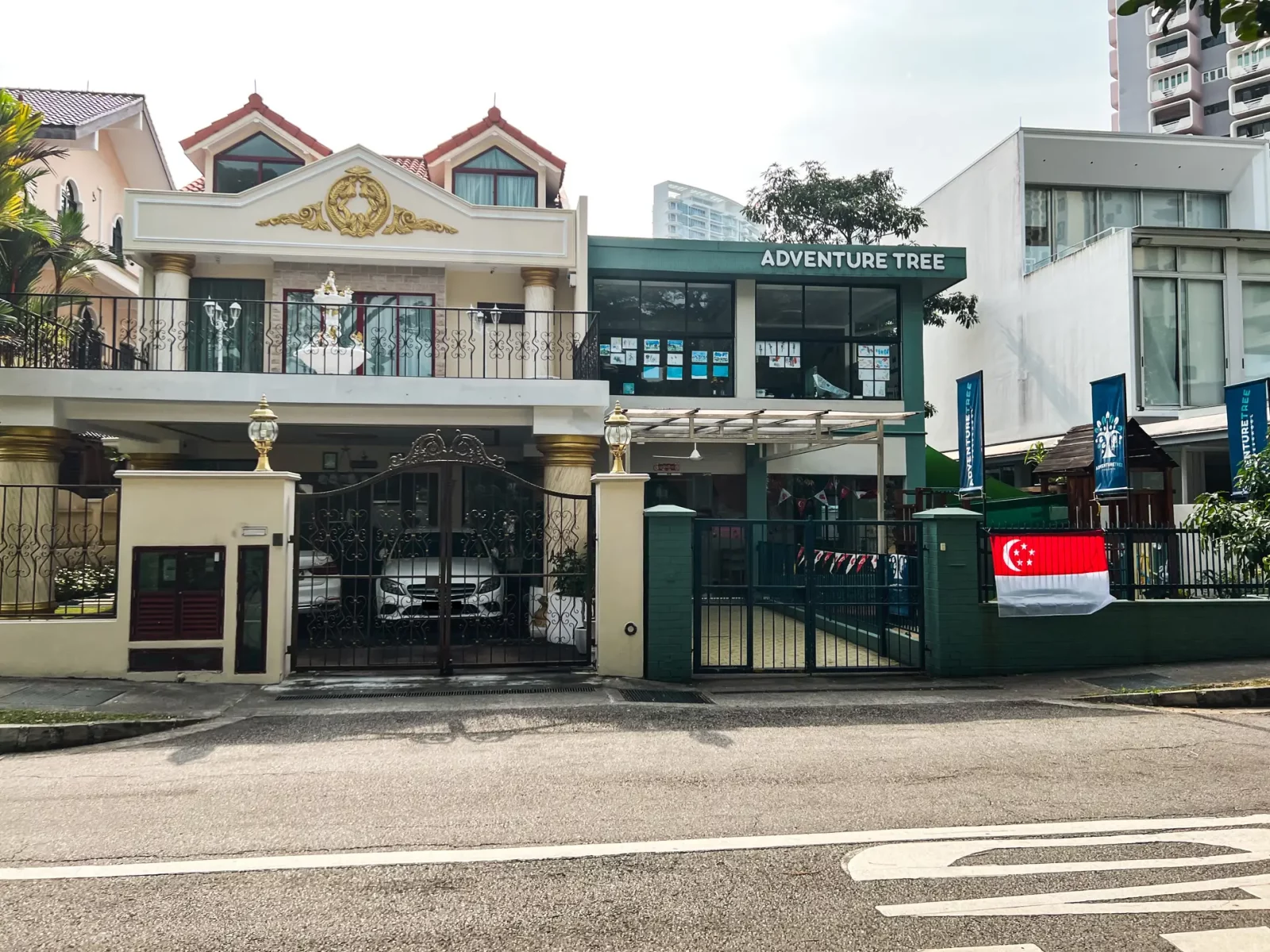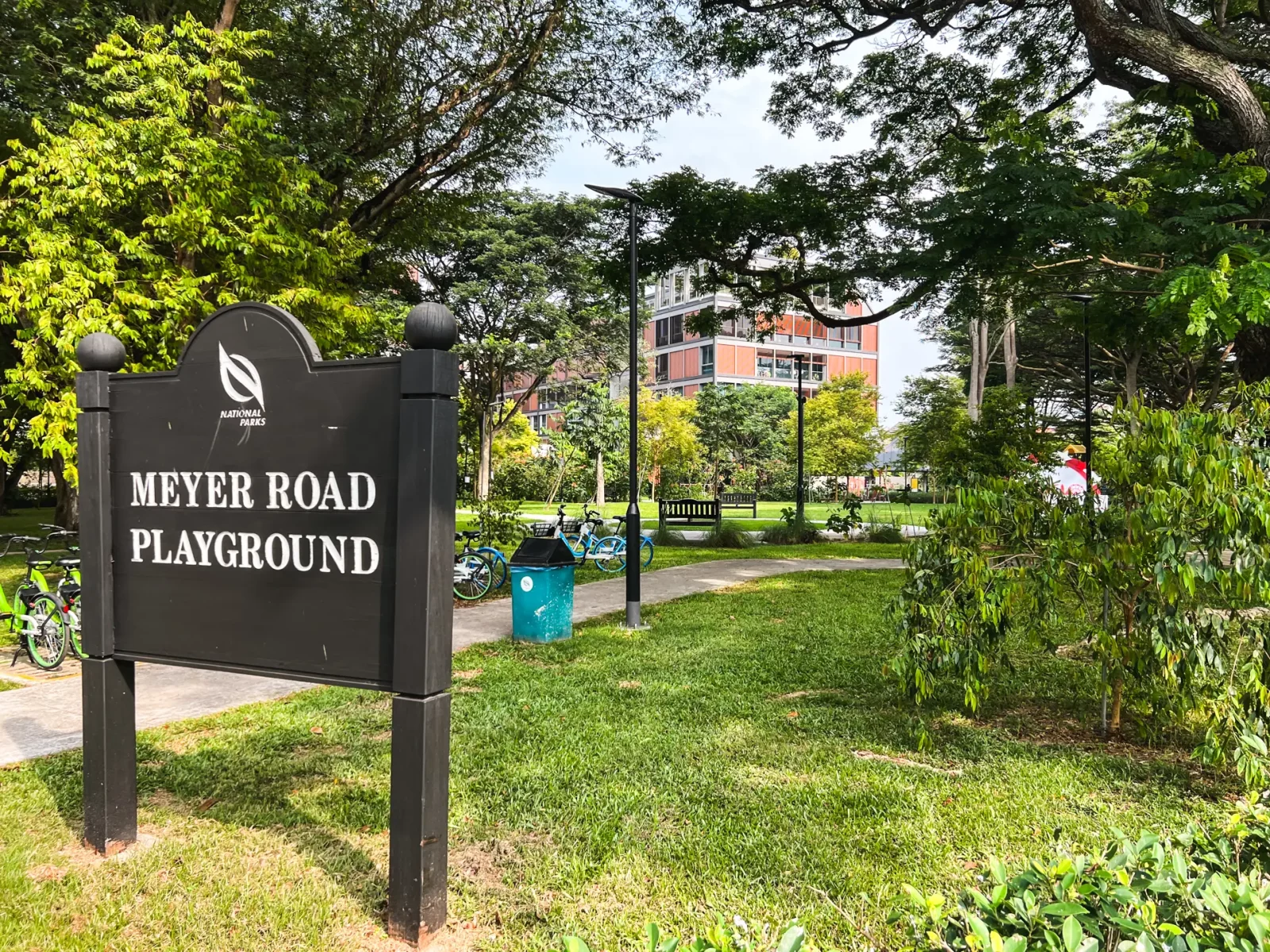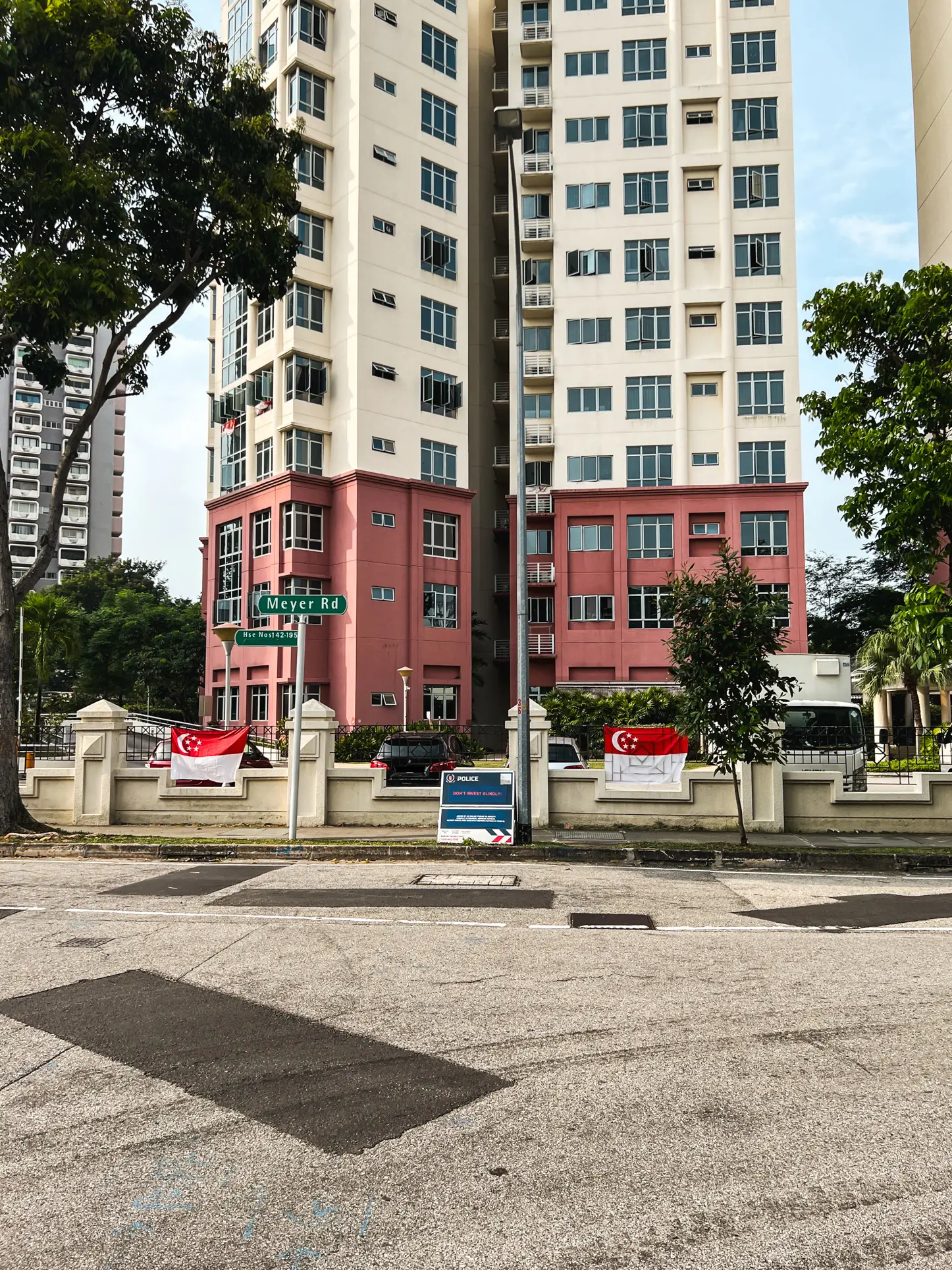 I didn't see a bus stop here, but a few are indicated on Google Maps, so I did some research. The buses that stop along Meyer Road are TM1 and PBS566 – certainly no bus numbers I've seen before! According to Landtransportguru, these are "bus-pooling services from the heartlands to common activity nodes." Very convenient I must say! However, since when was Katong considered "heartlands?!" (I'm guessing I didn't see, or recognise, the bus stops because they're not the usual ones.)
If you're wondering TM1 apparently goes to Harbourfront, Mapletree Business City, Alexandra Rd and Depot Rd. According to the same site, the cost is $5.80 per ride or $99 monthly. PBS566 is apparently "defunct."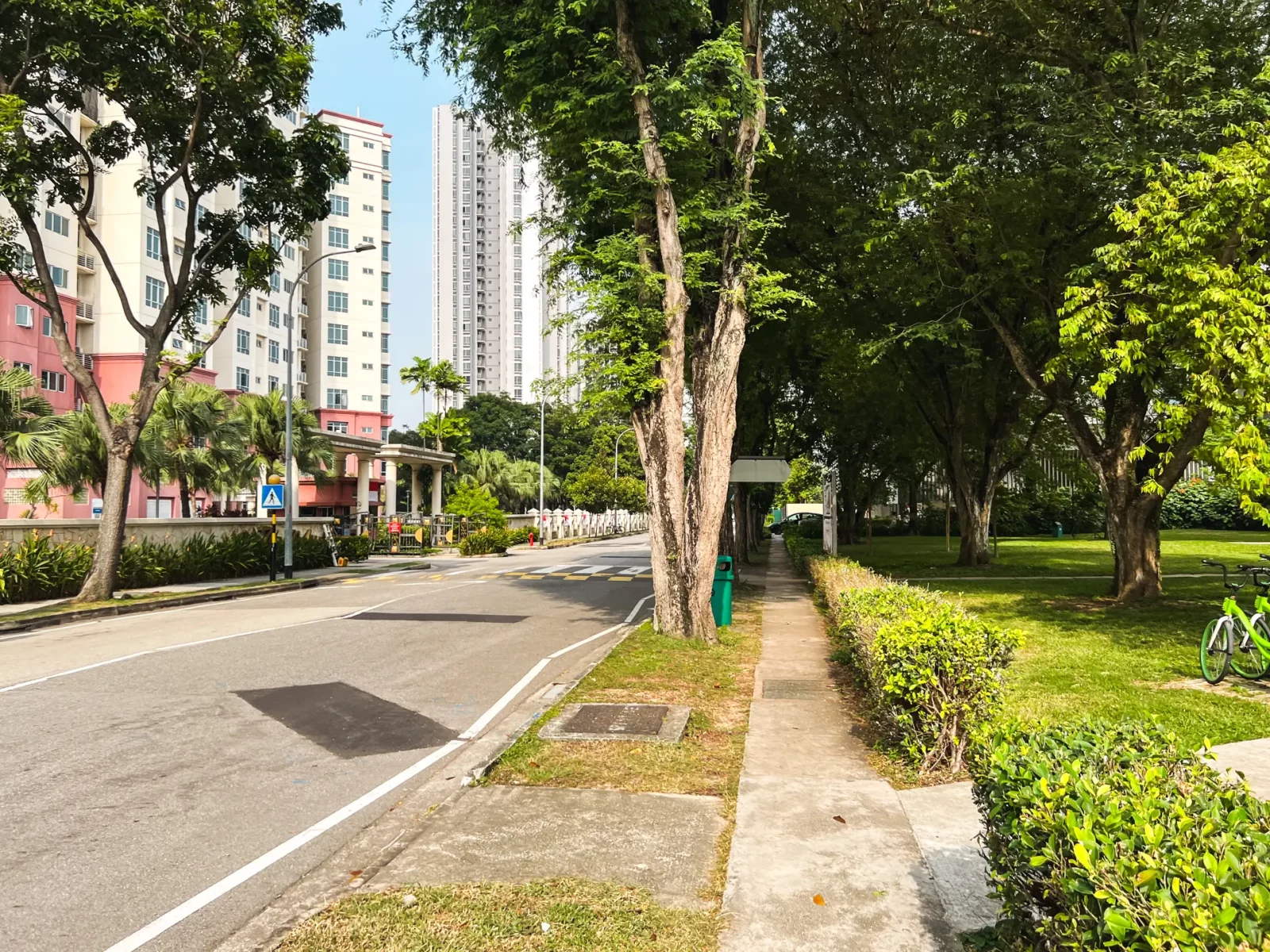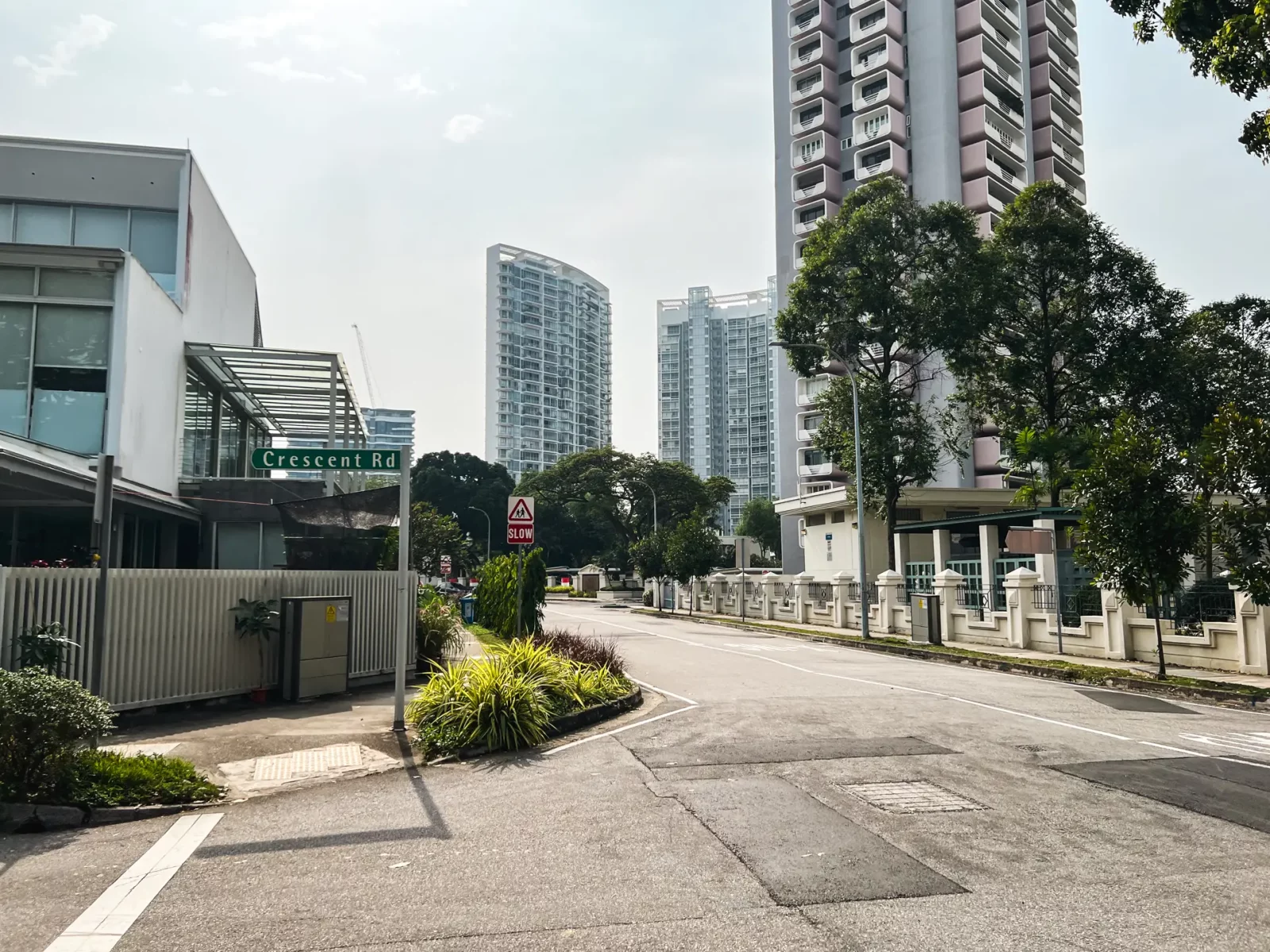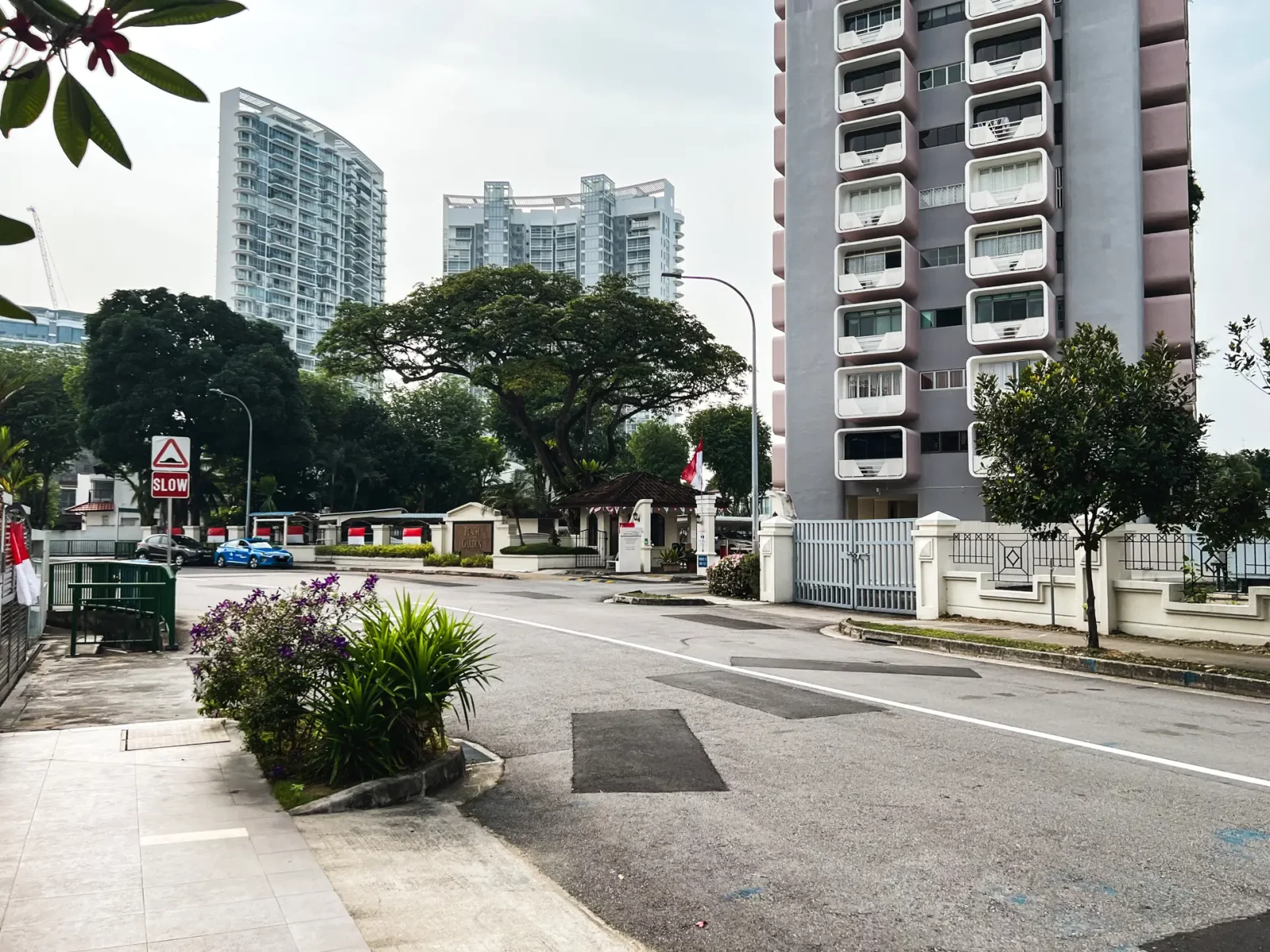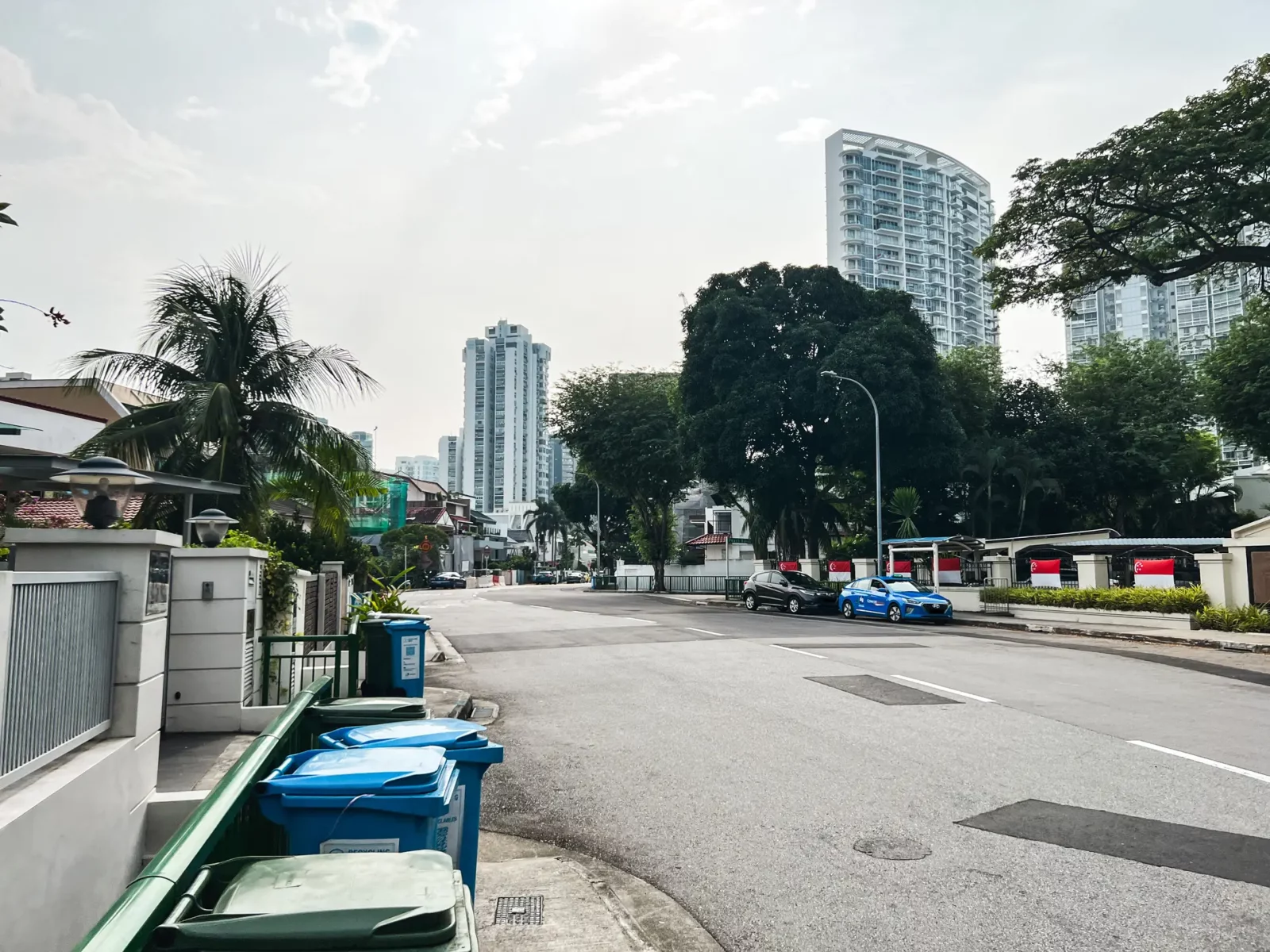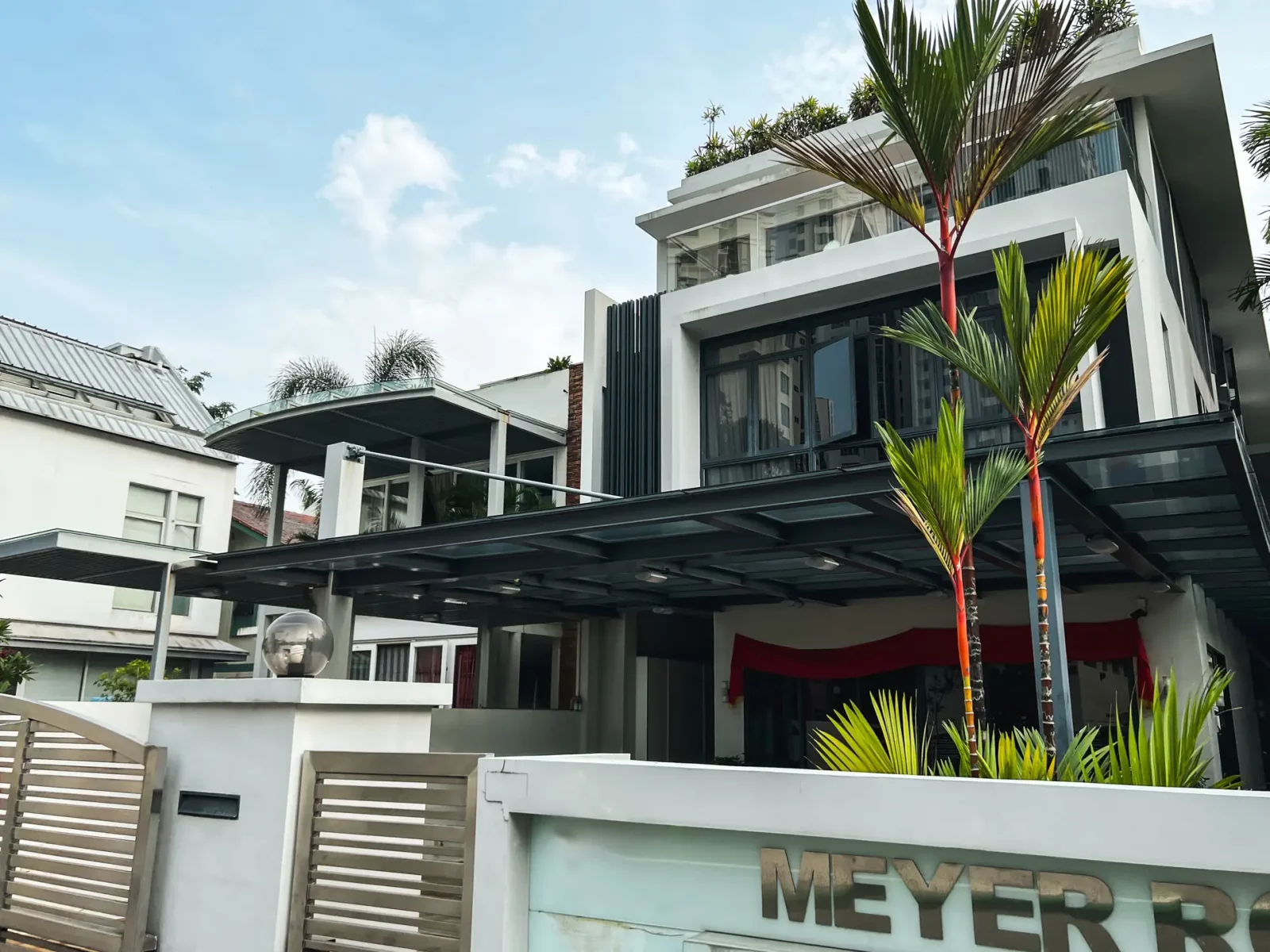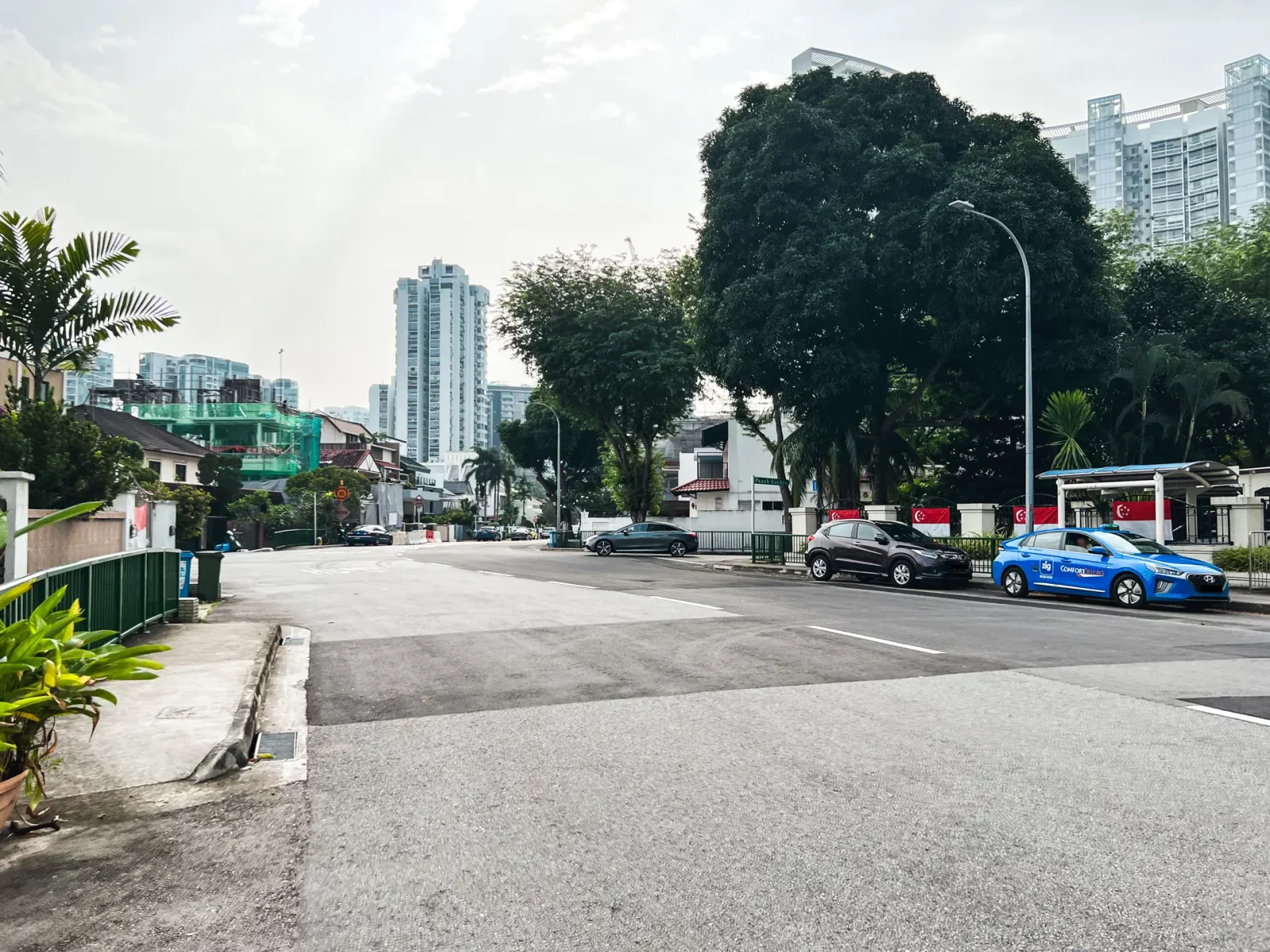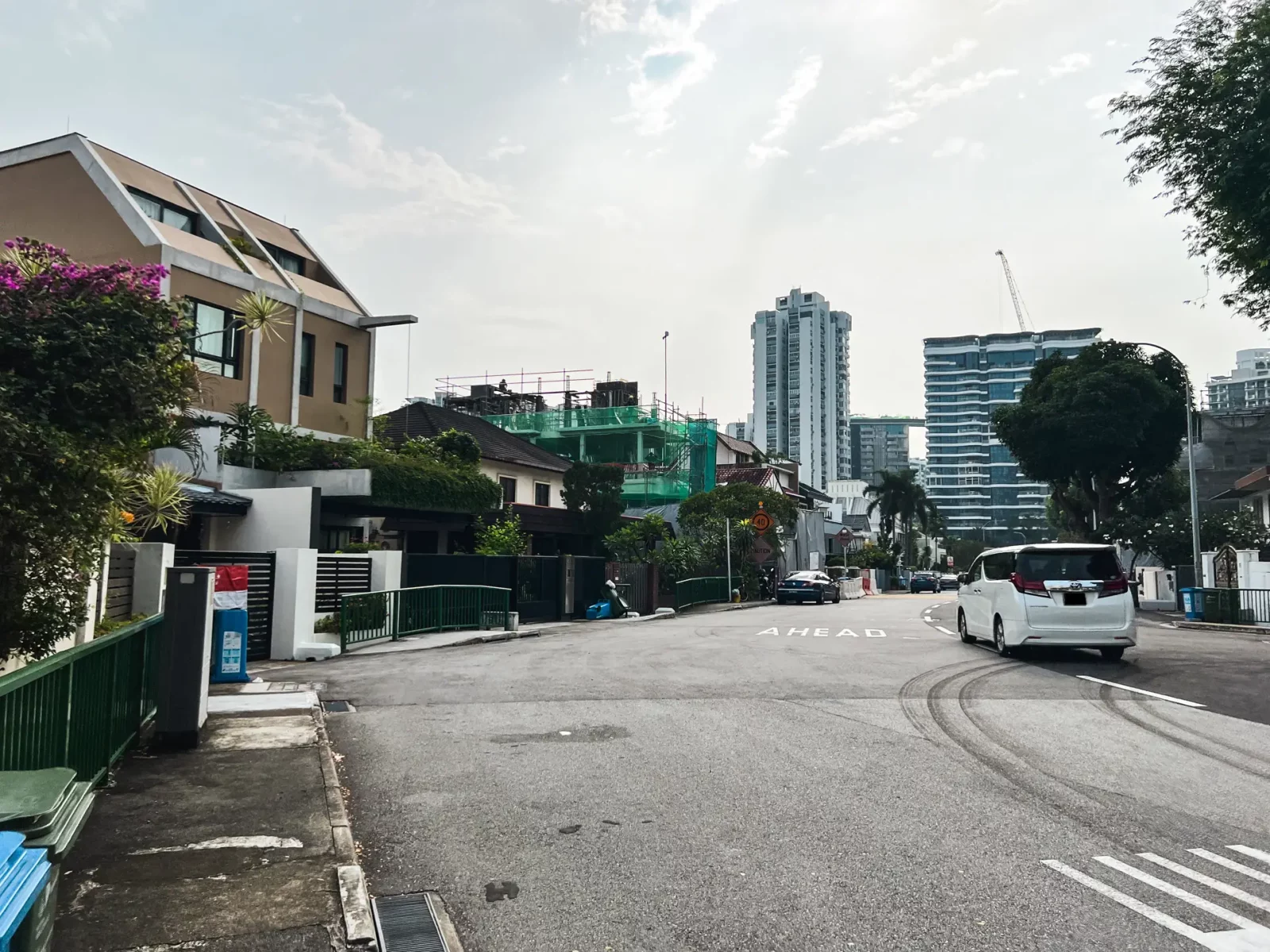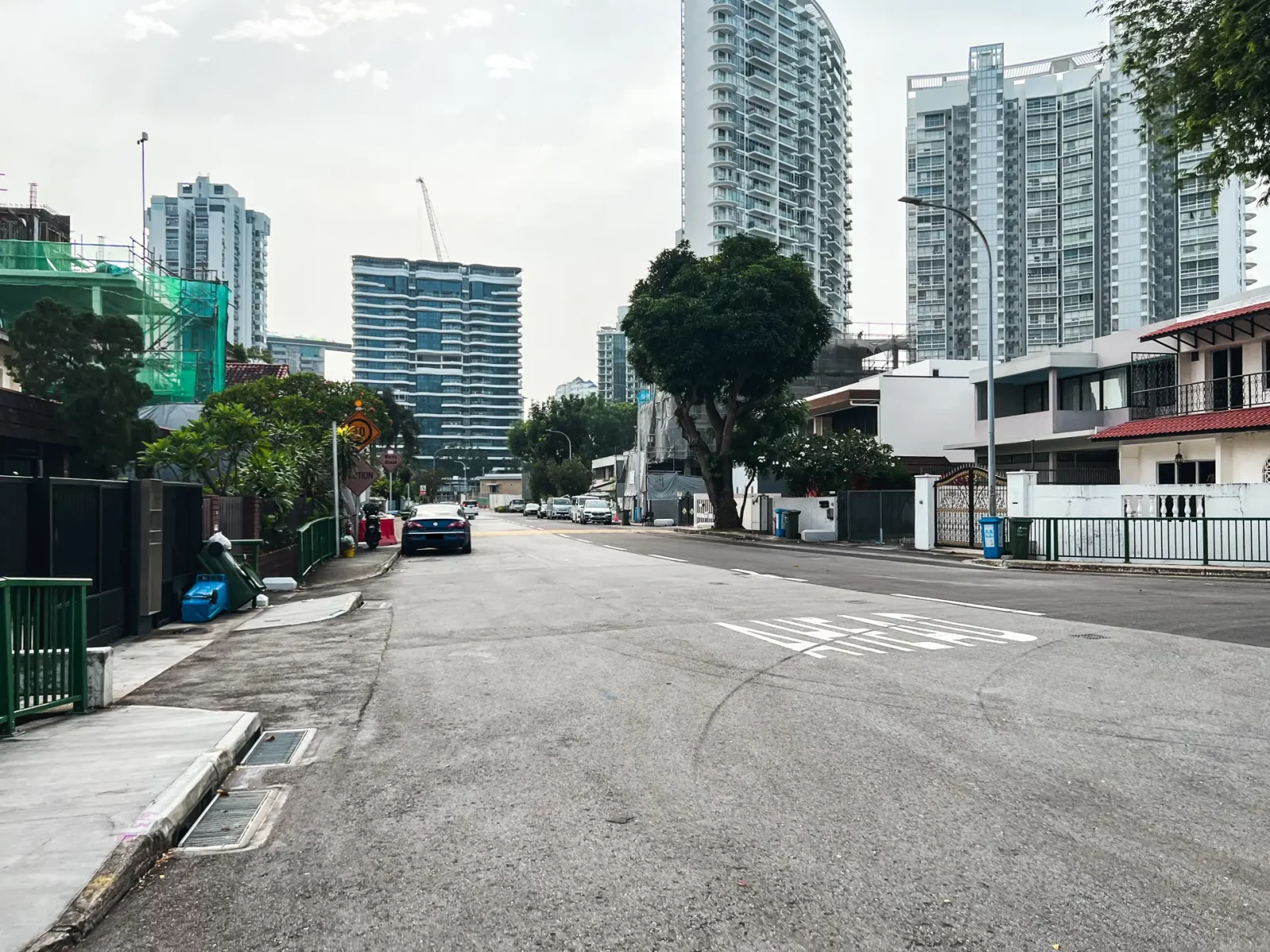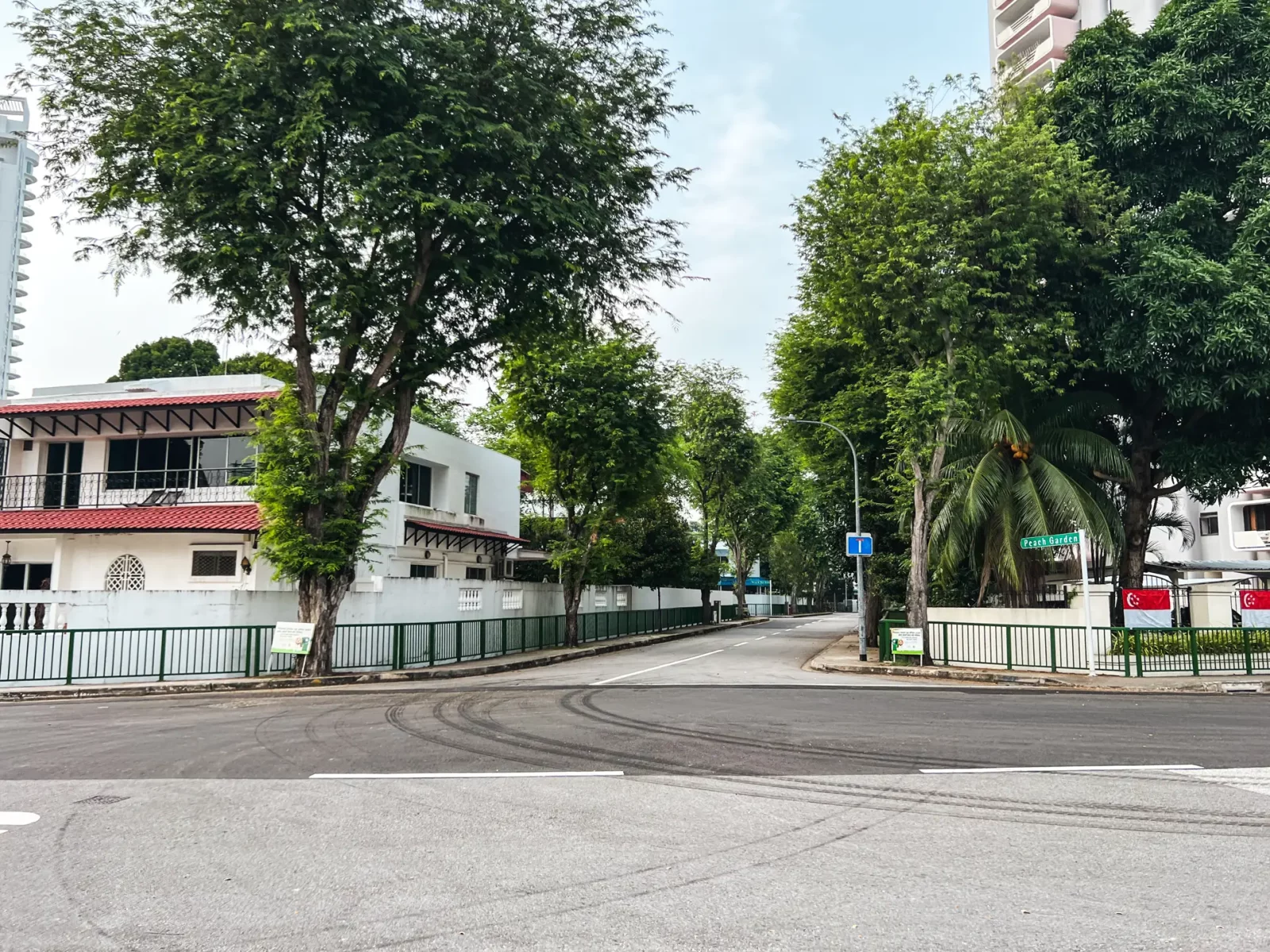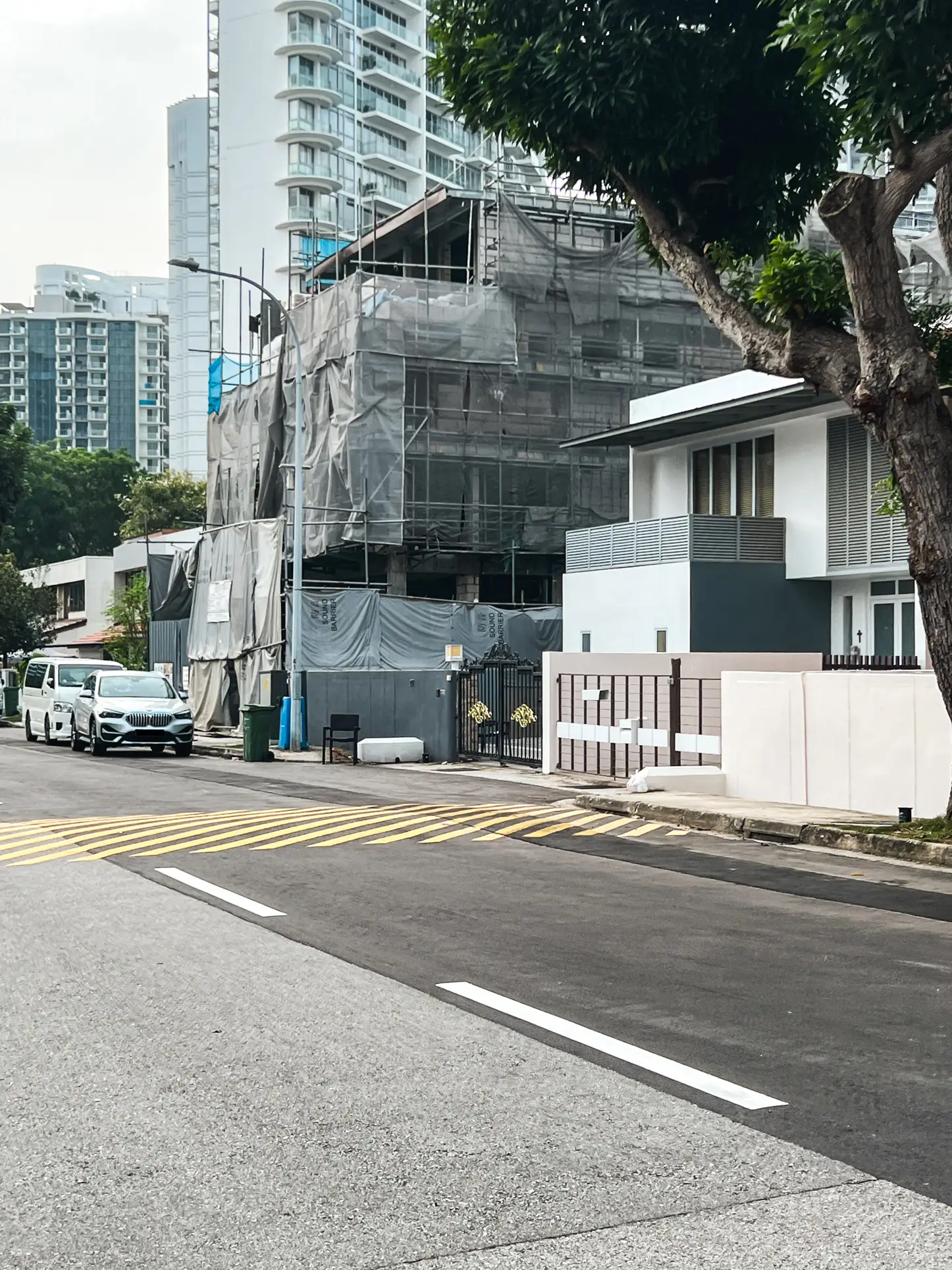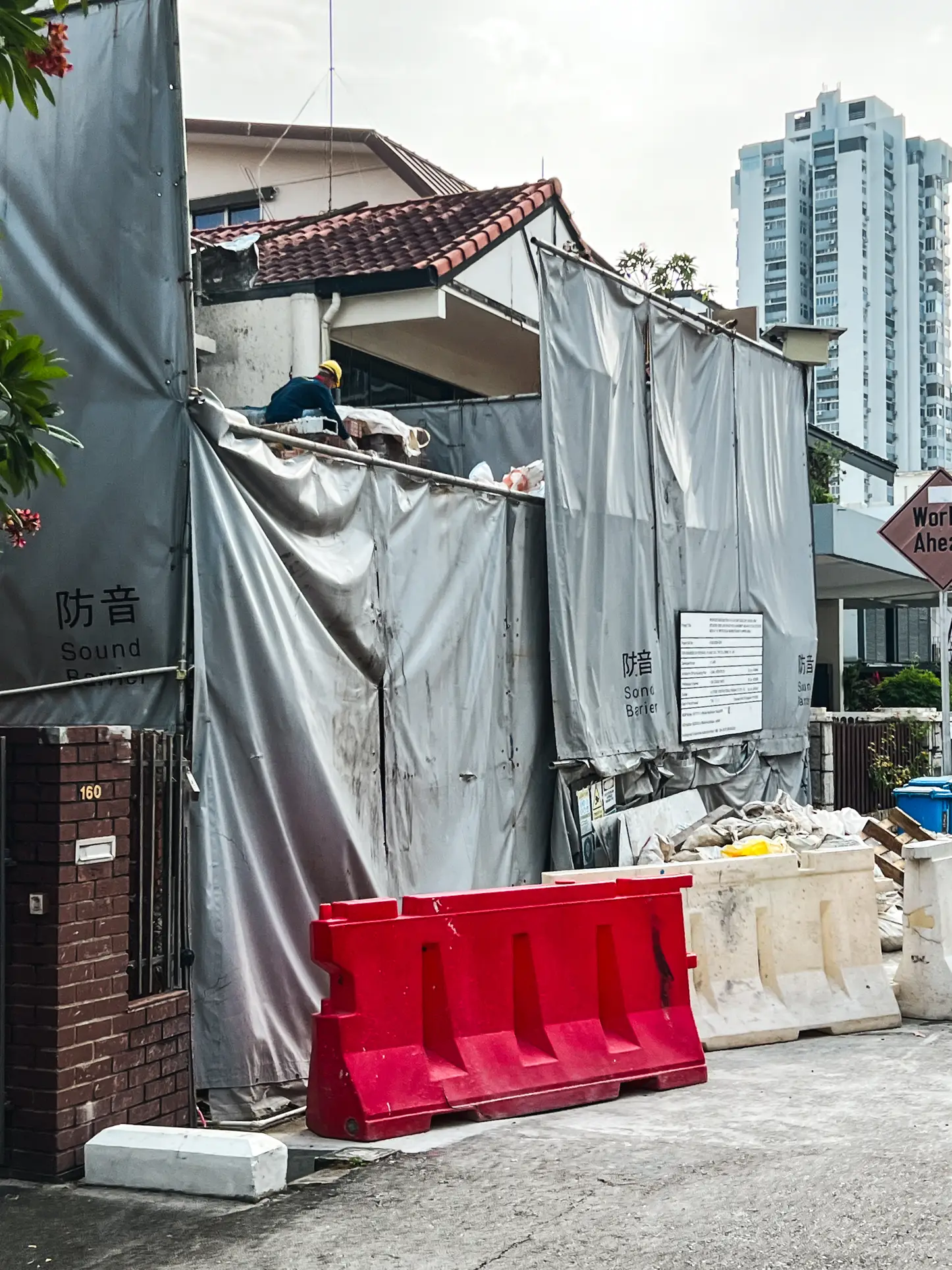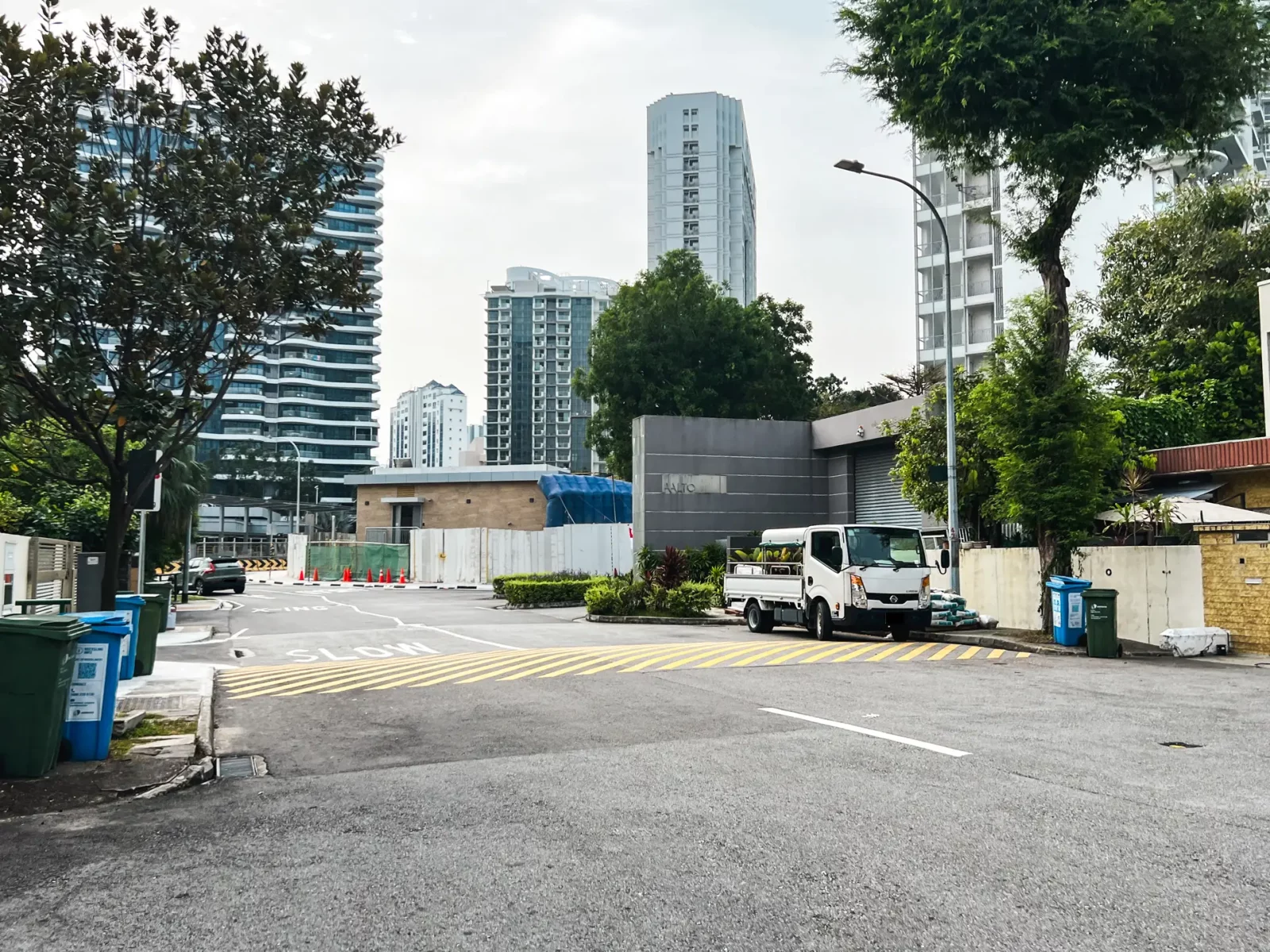 I wanted to highlight this because I thought it was very good design planning. They have the words "Aalto" on both sides of the wall making it easier for Grab drivers and visitors to find the condo. The reason I noticed this is because I just visited someone who lives in a condo that costs 8 figures. Unfortunately, despite being extremely expensive, the developer did not see fit to have visible signage for the condo along the road, making it impossible to locate! Or maybe that's the point – when you're so rich, you want your address to be private and non-findable?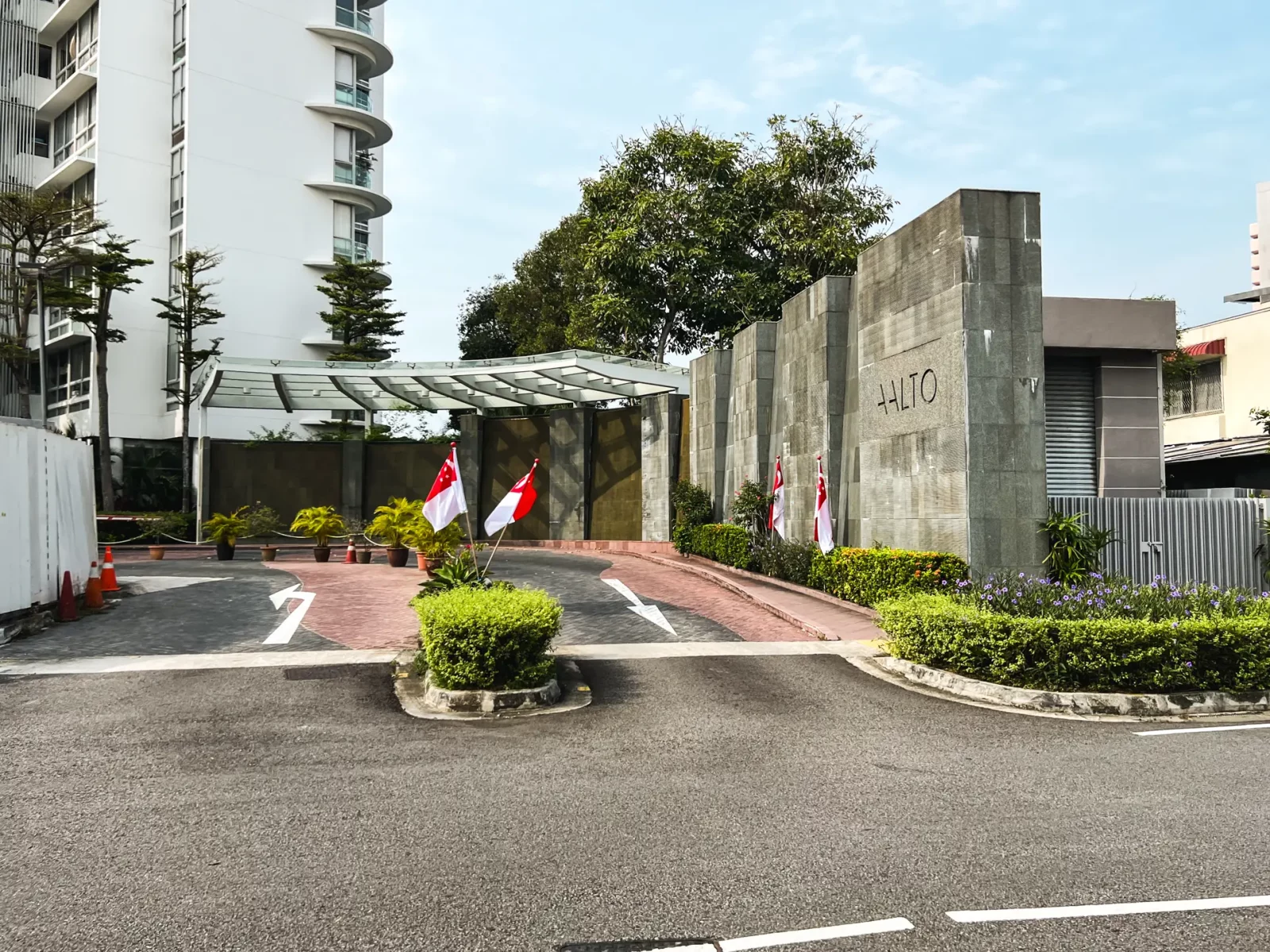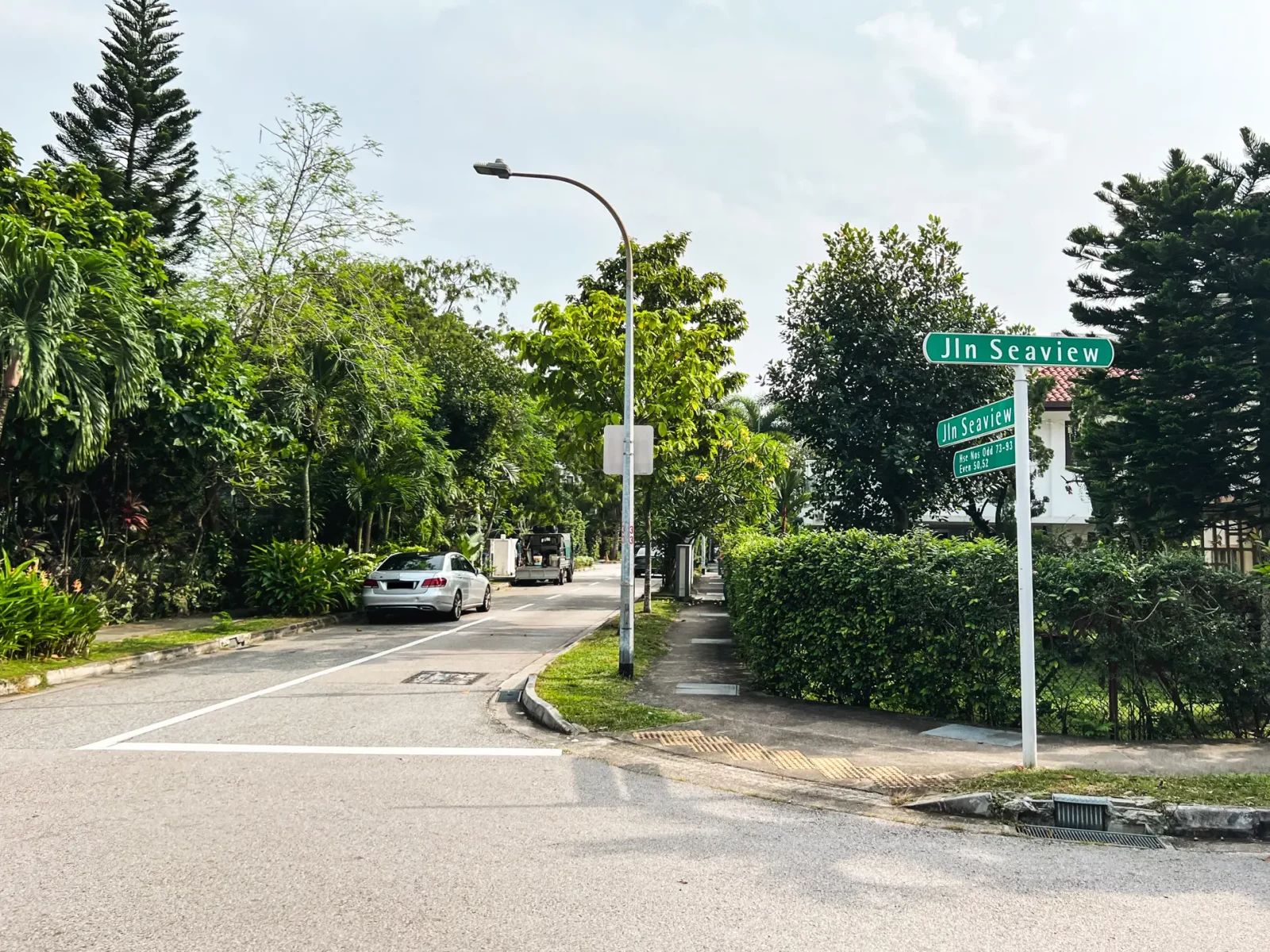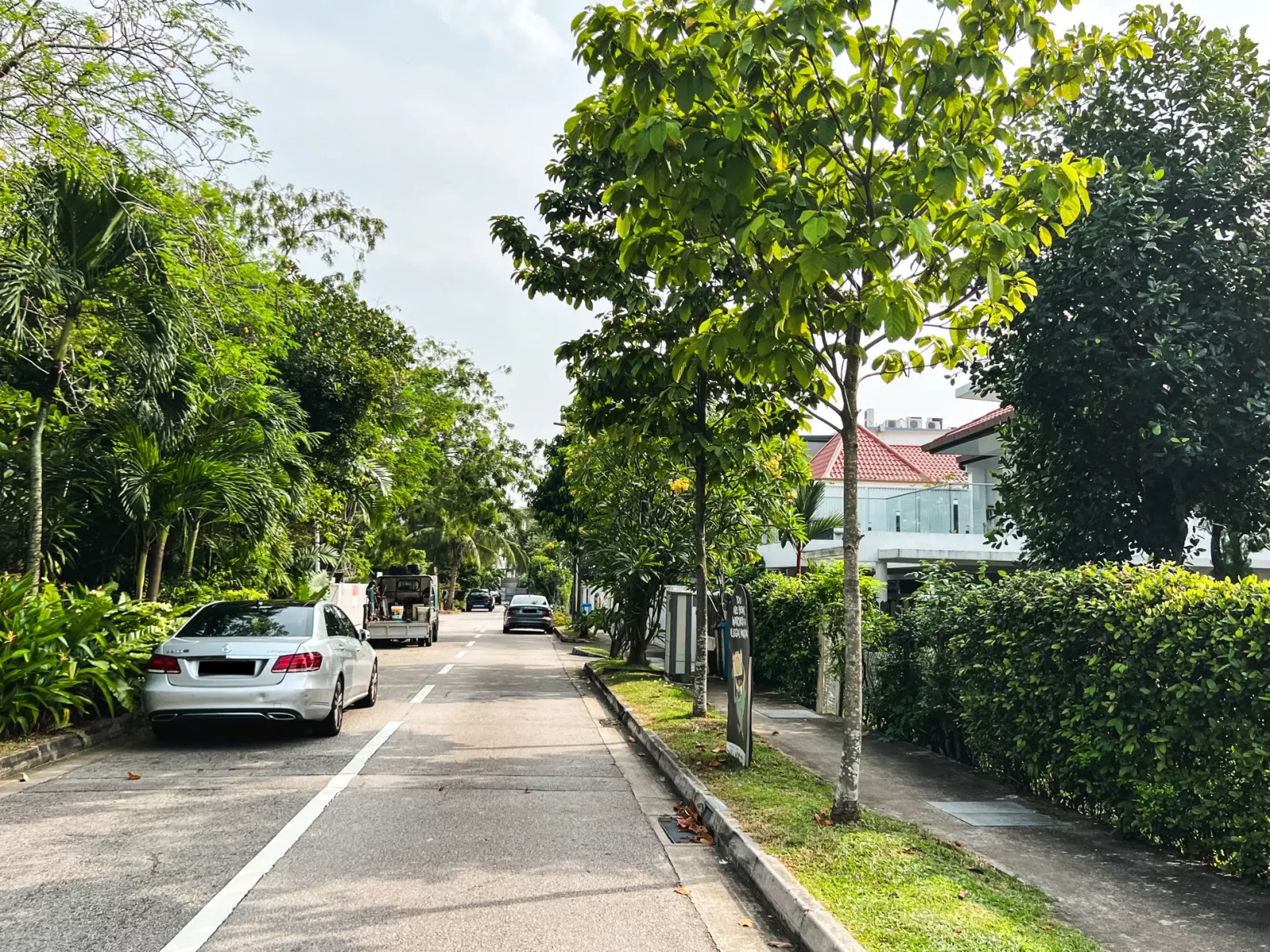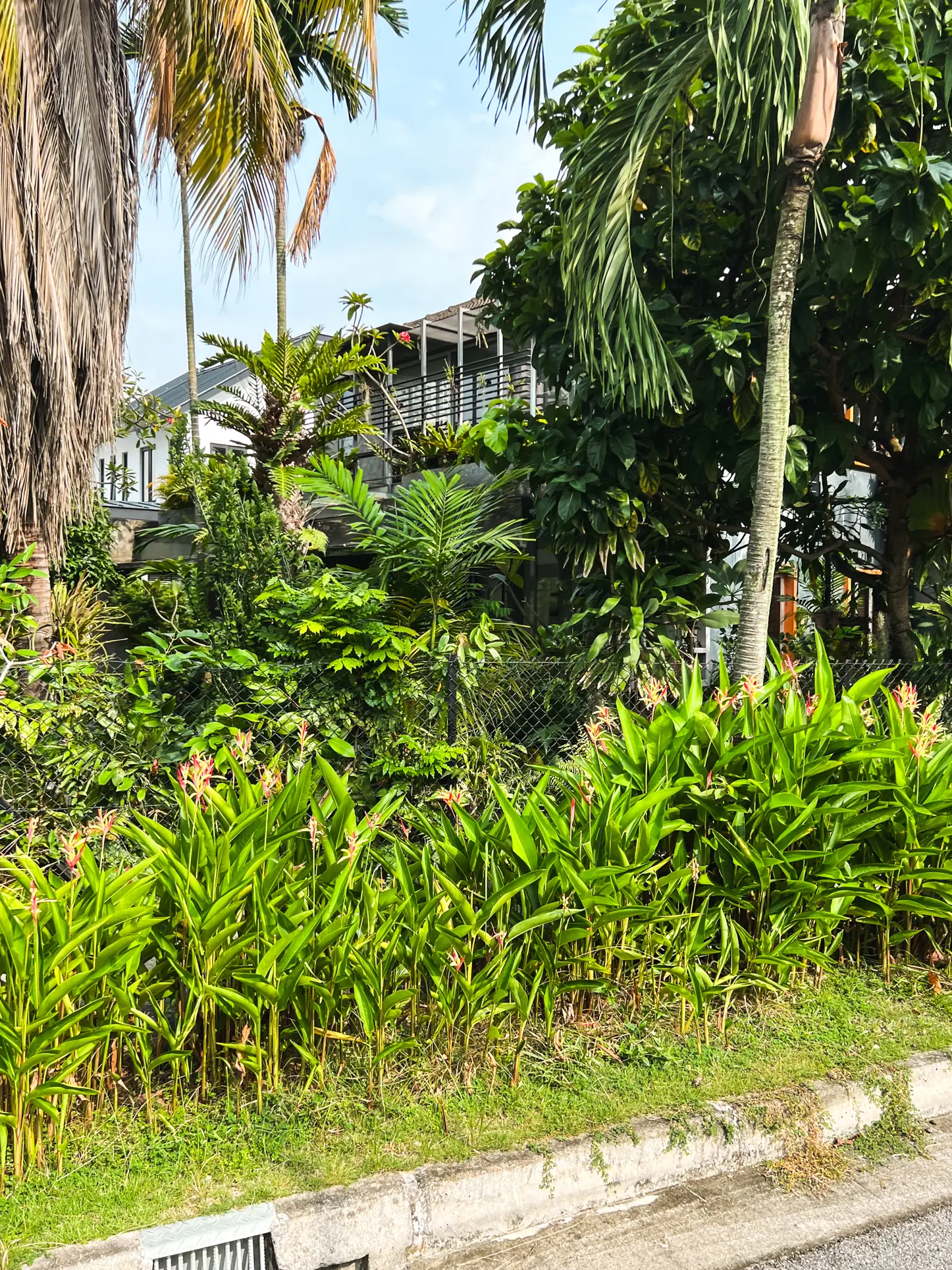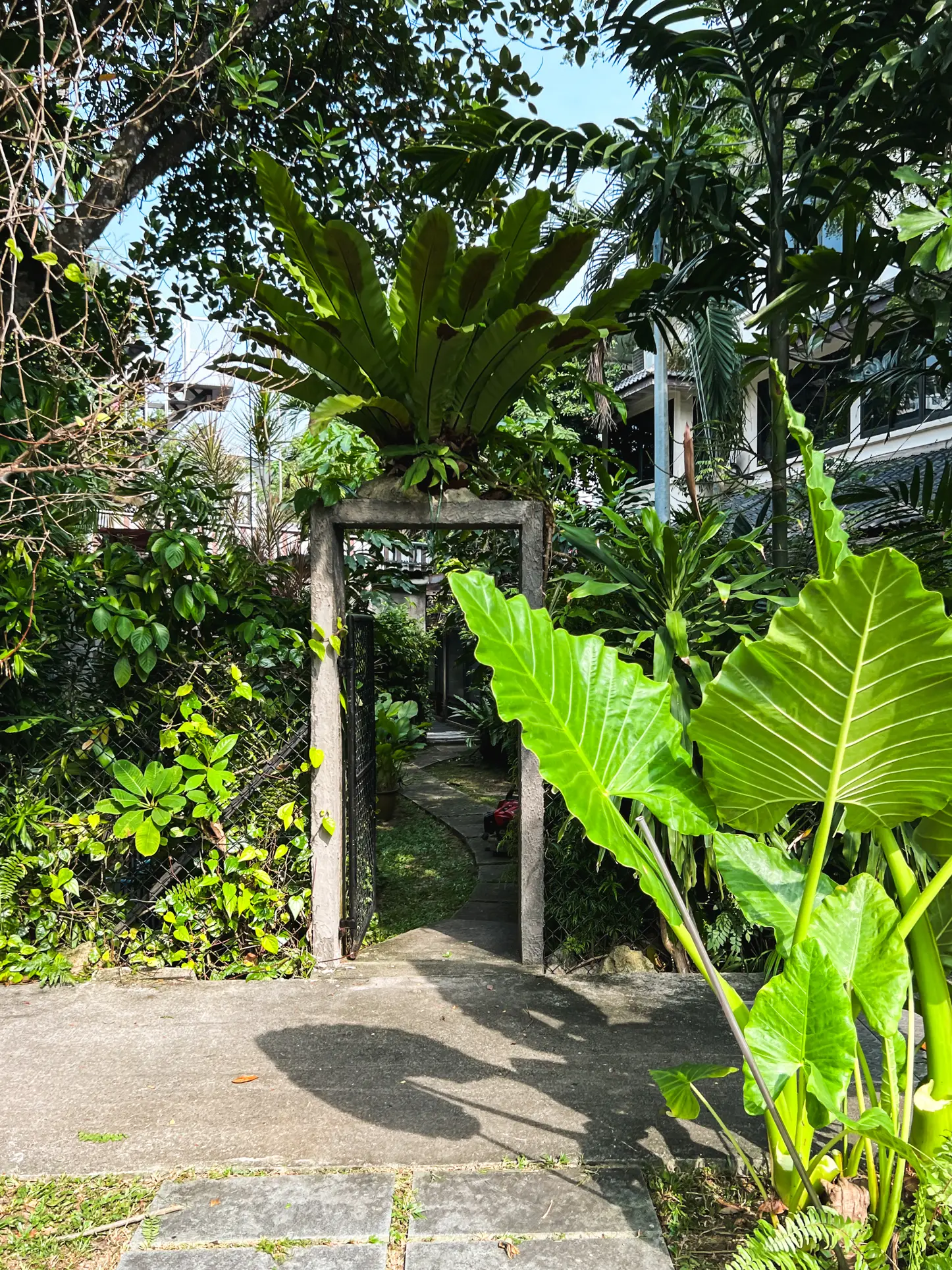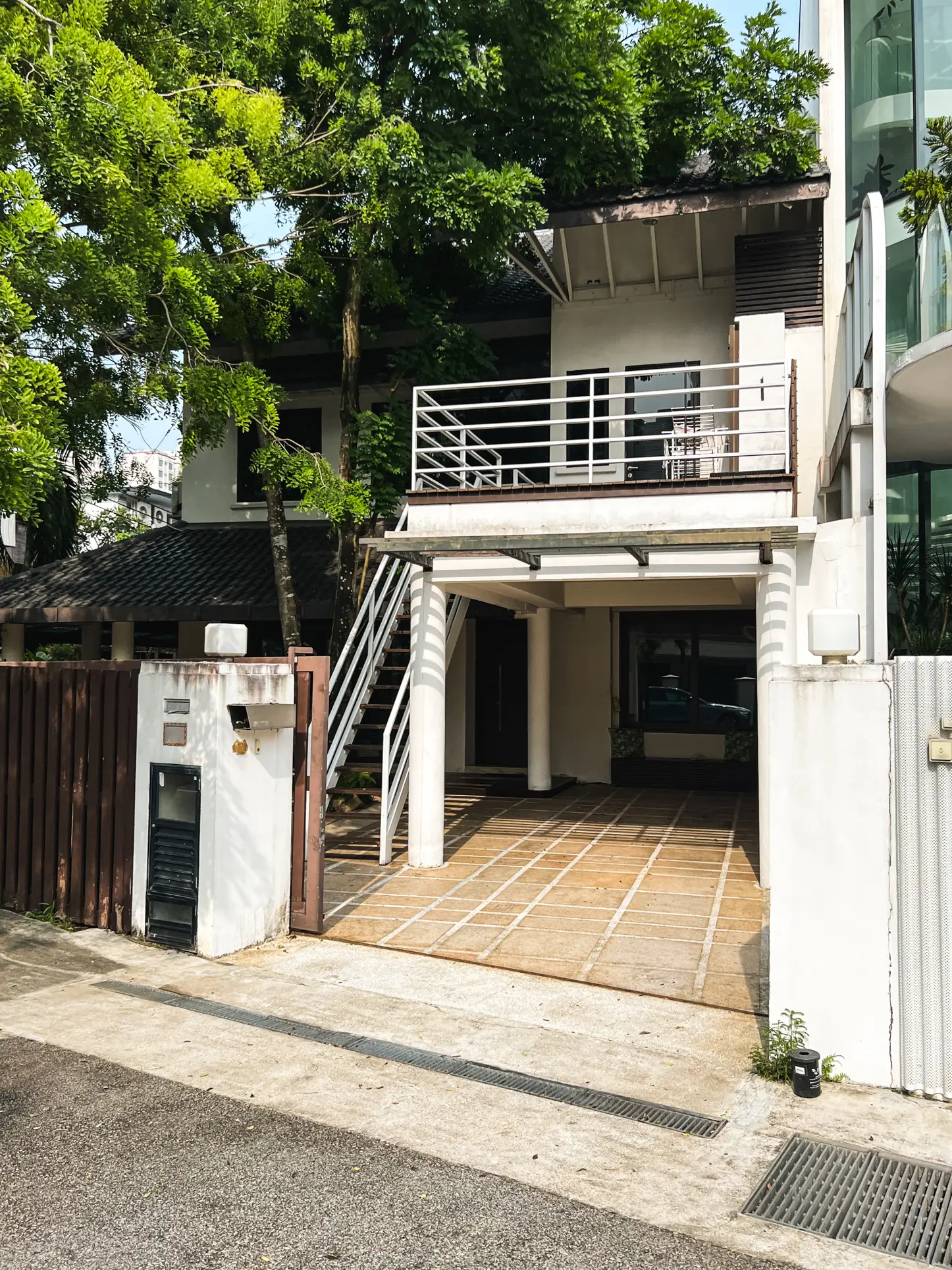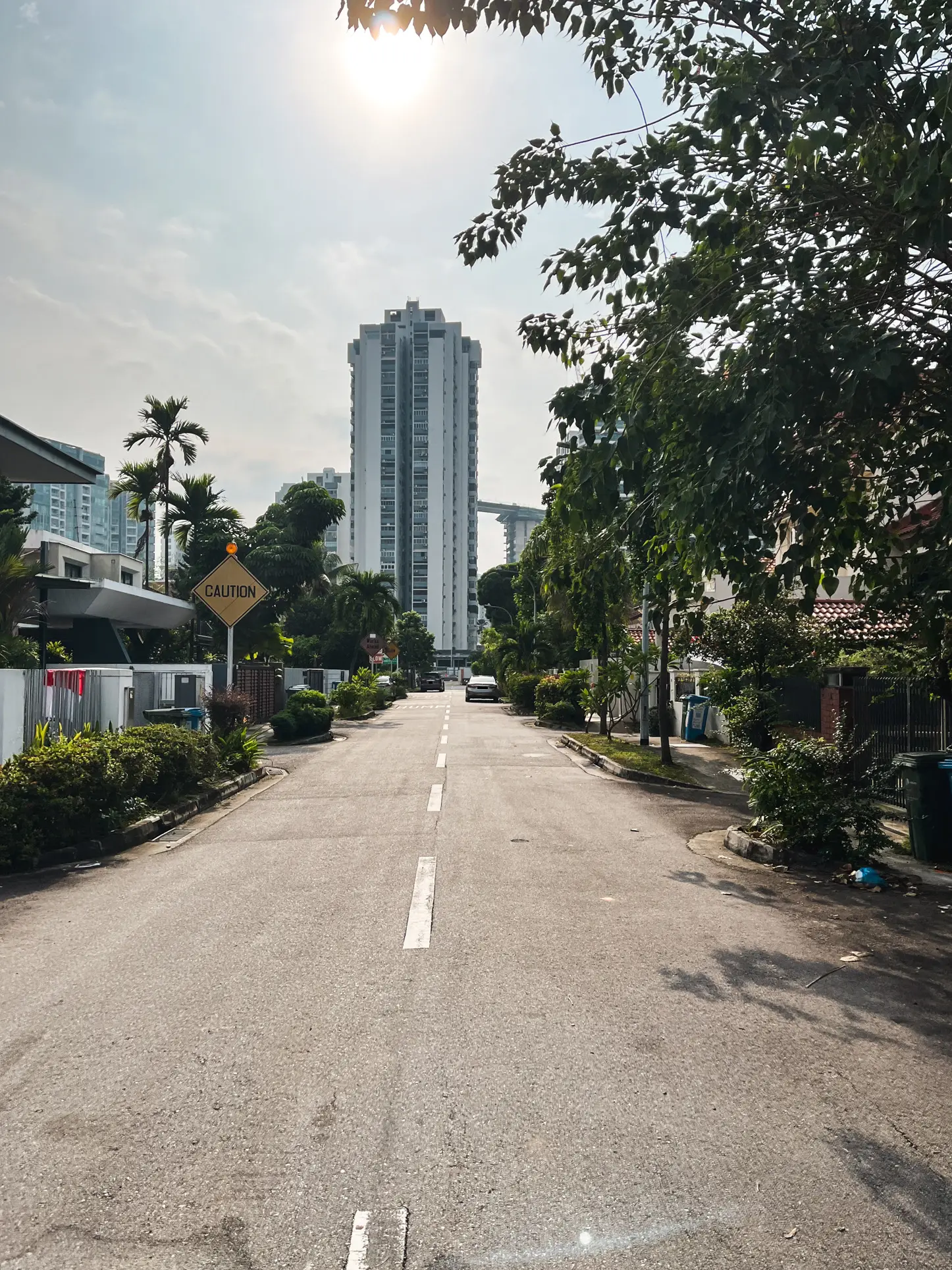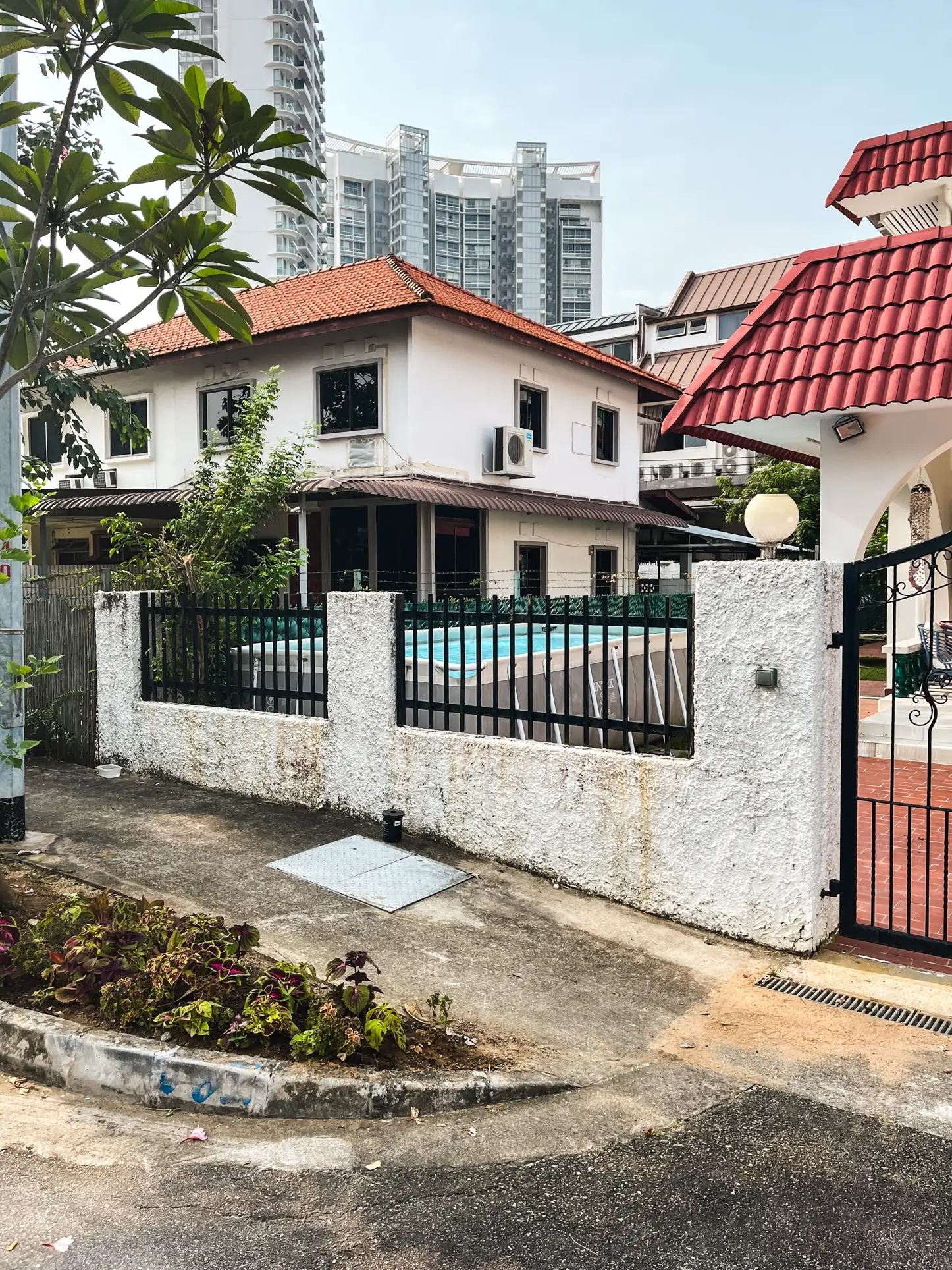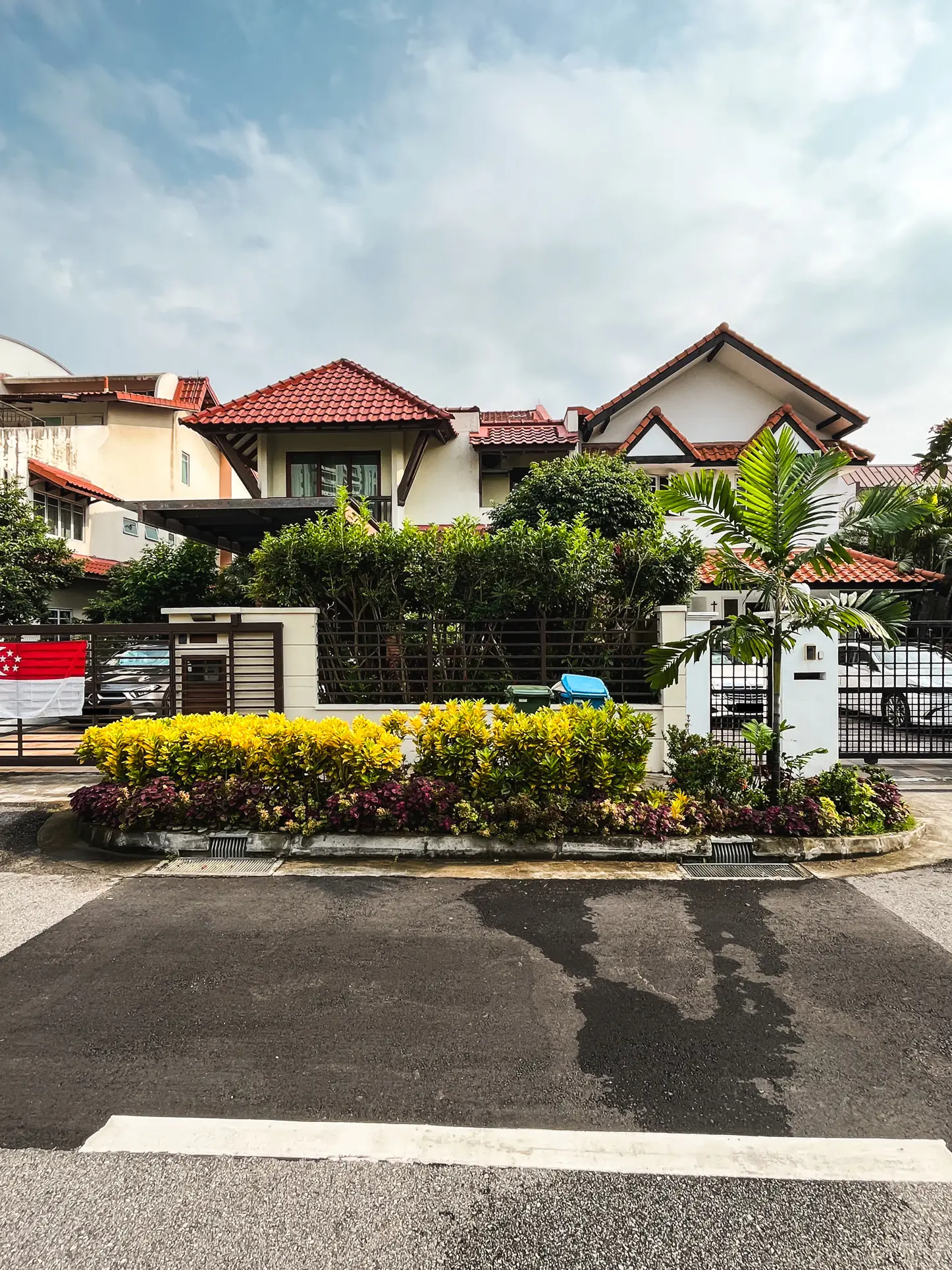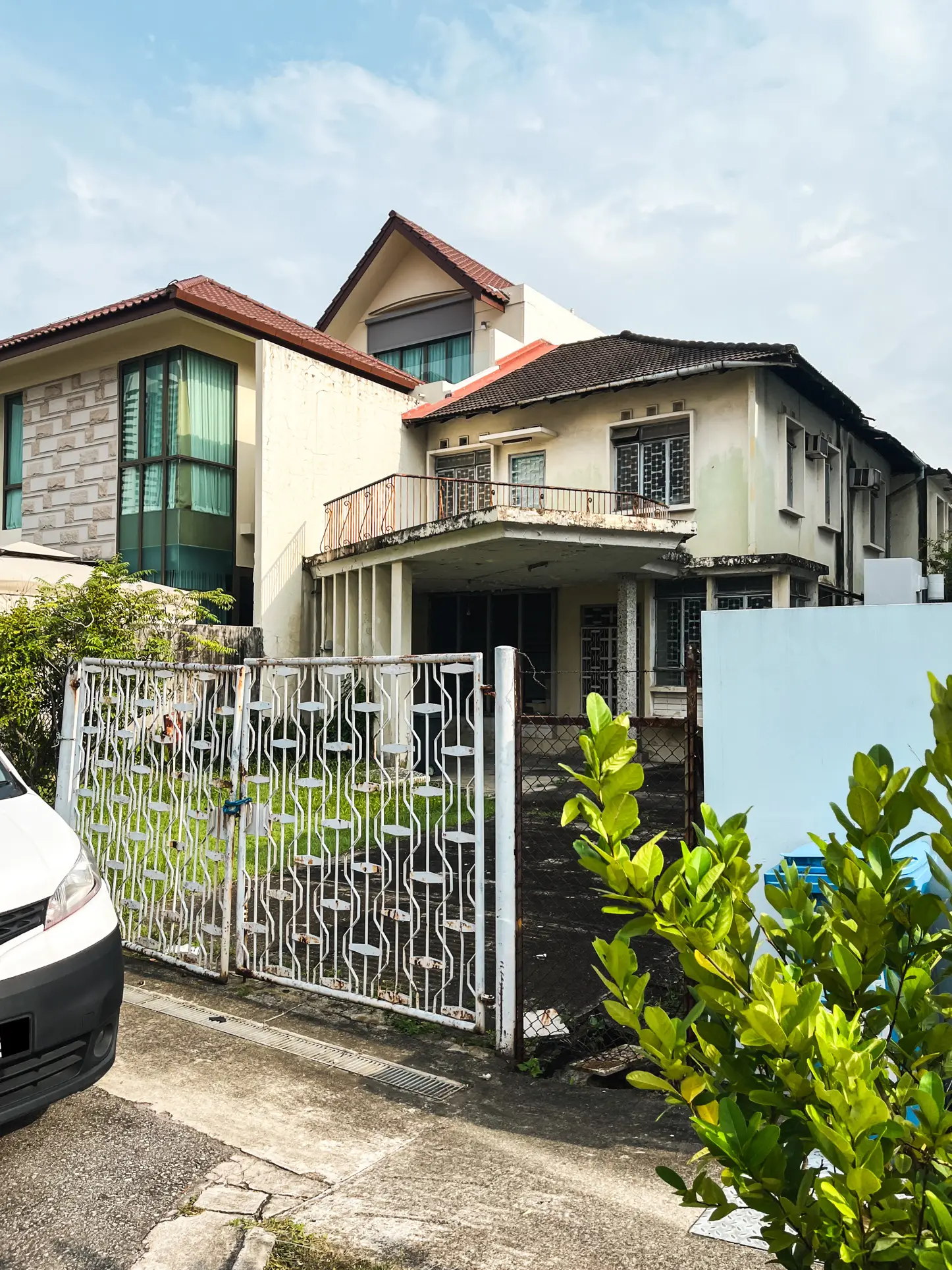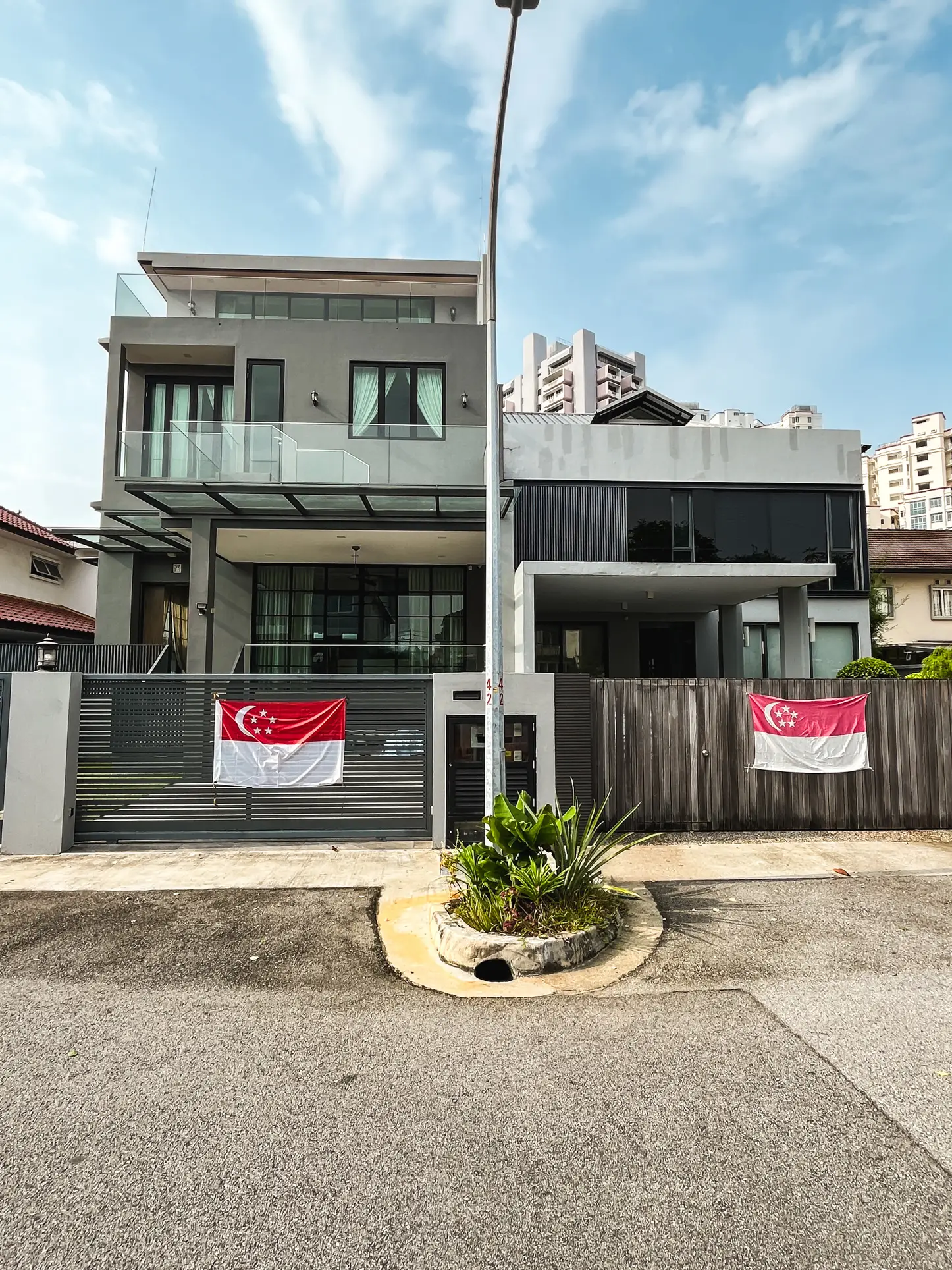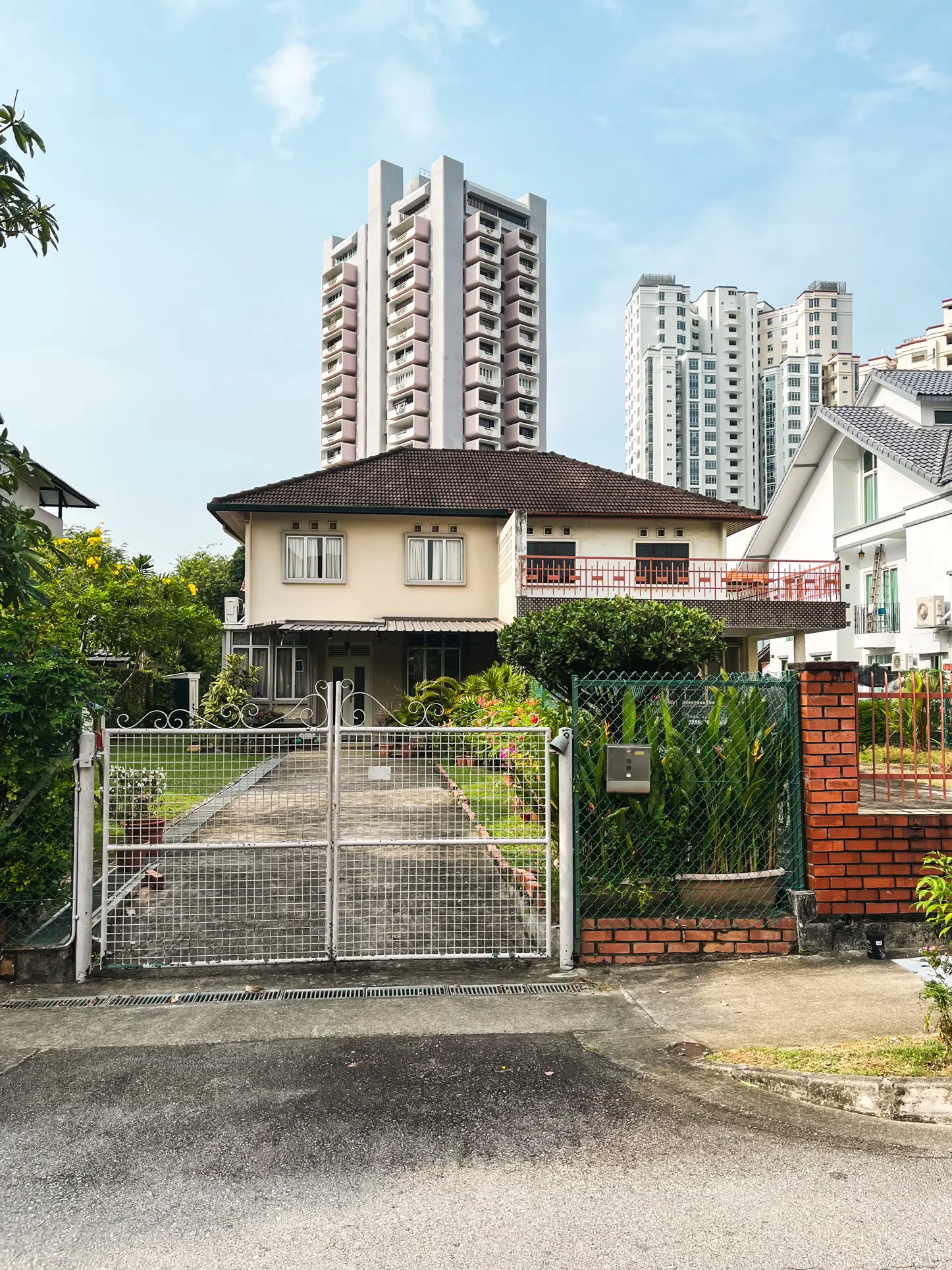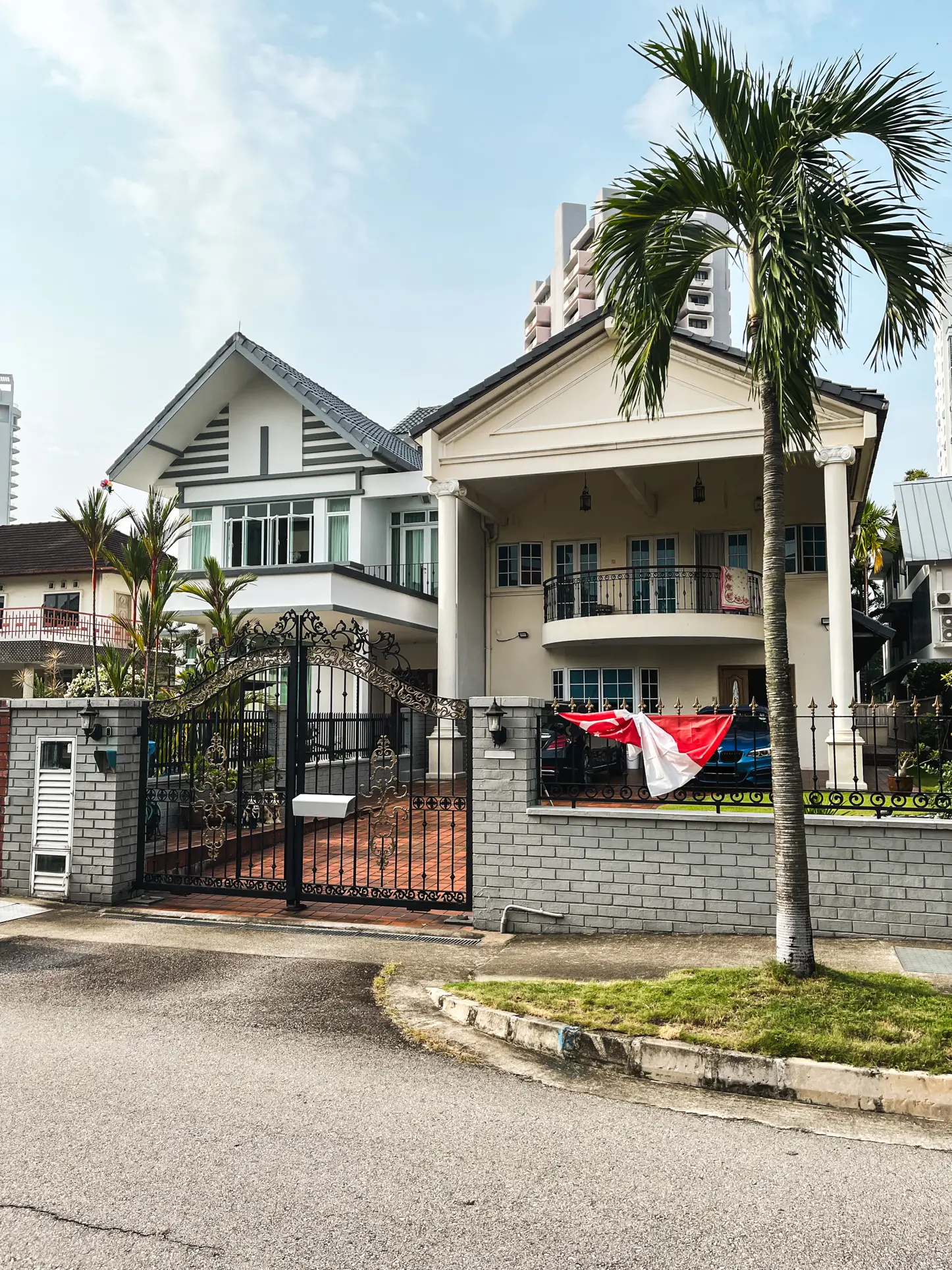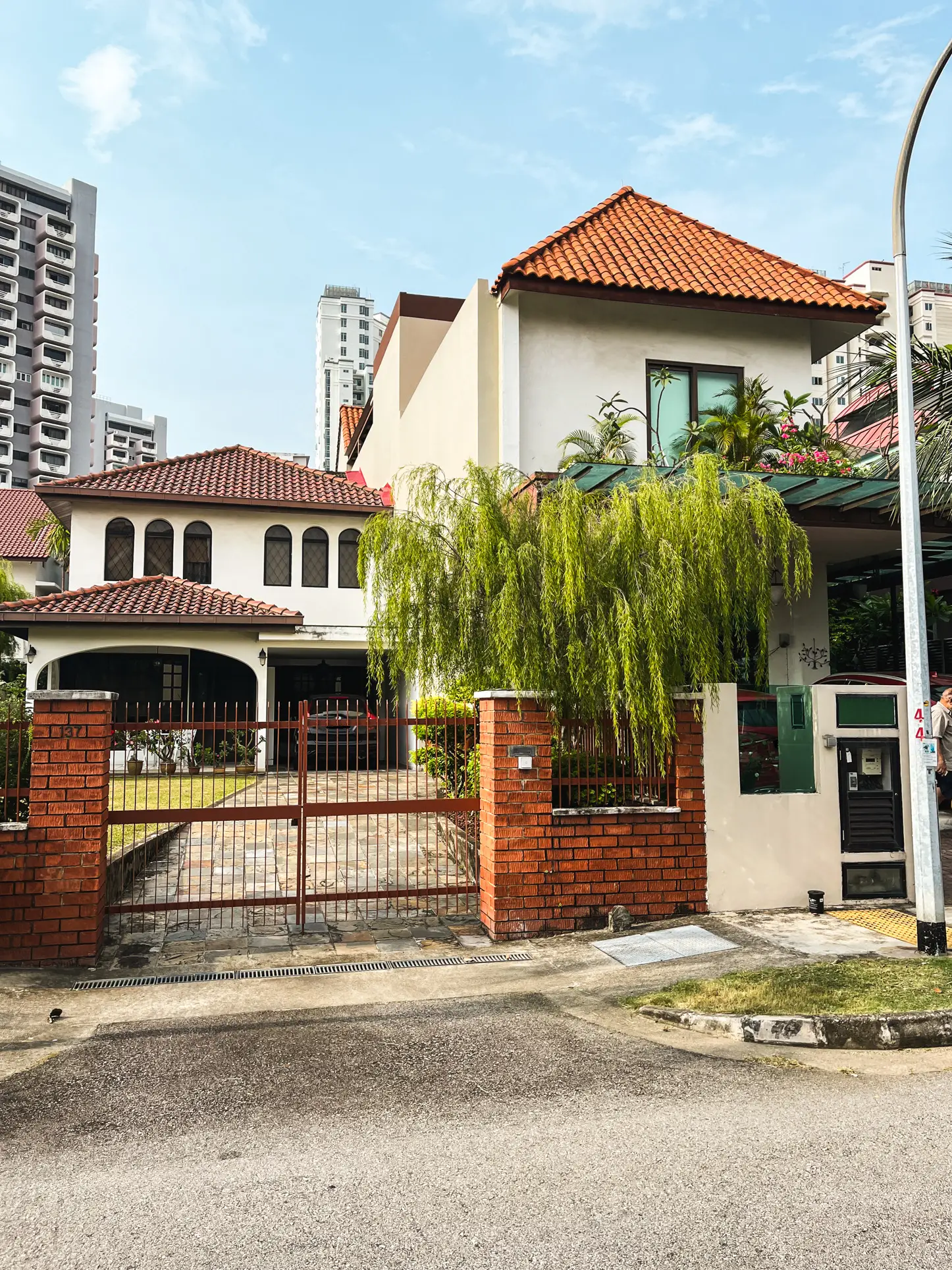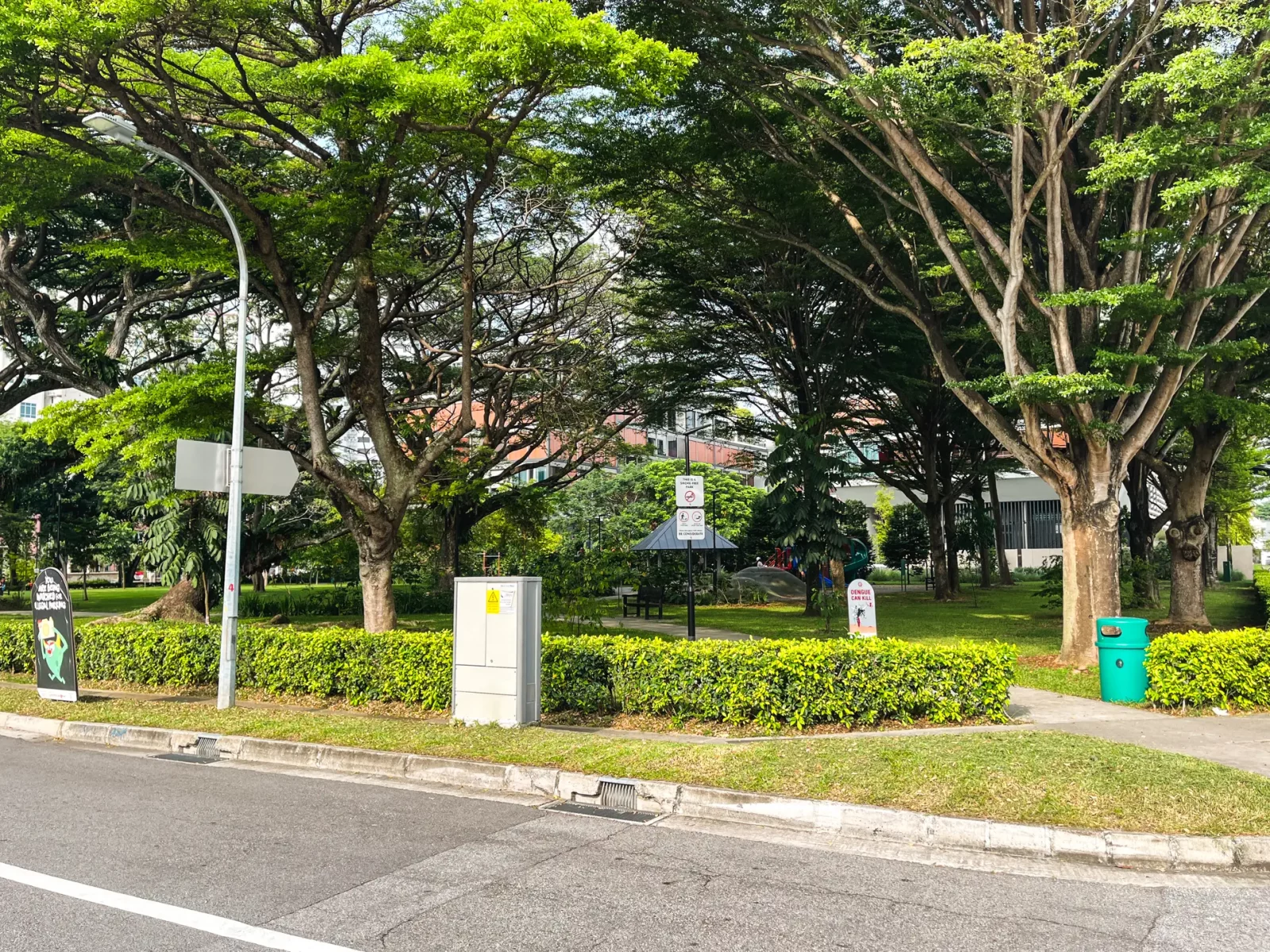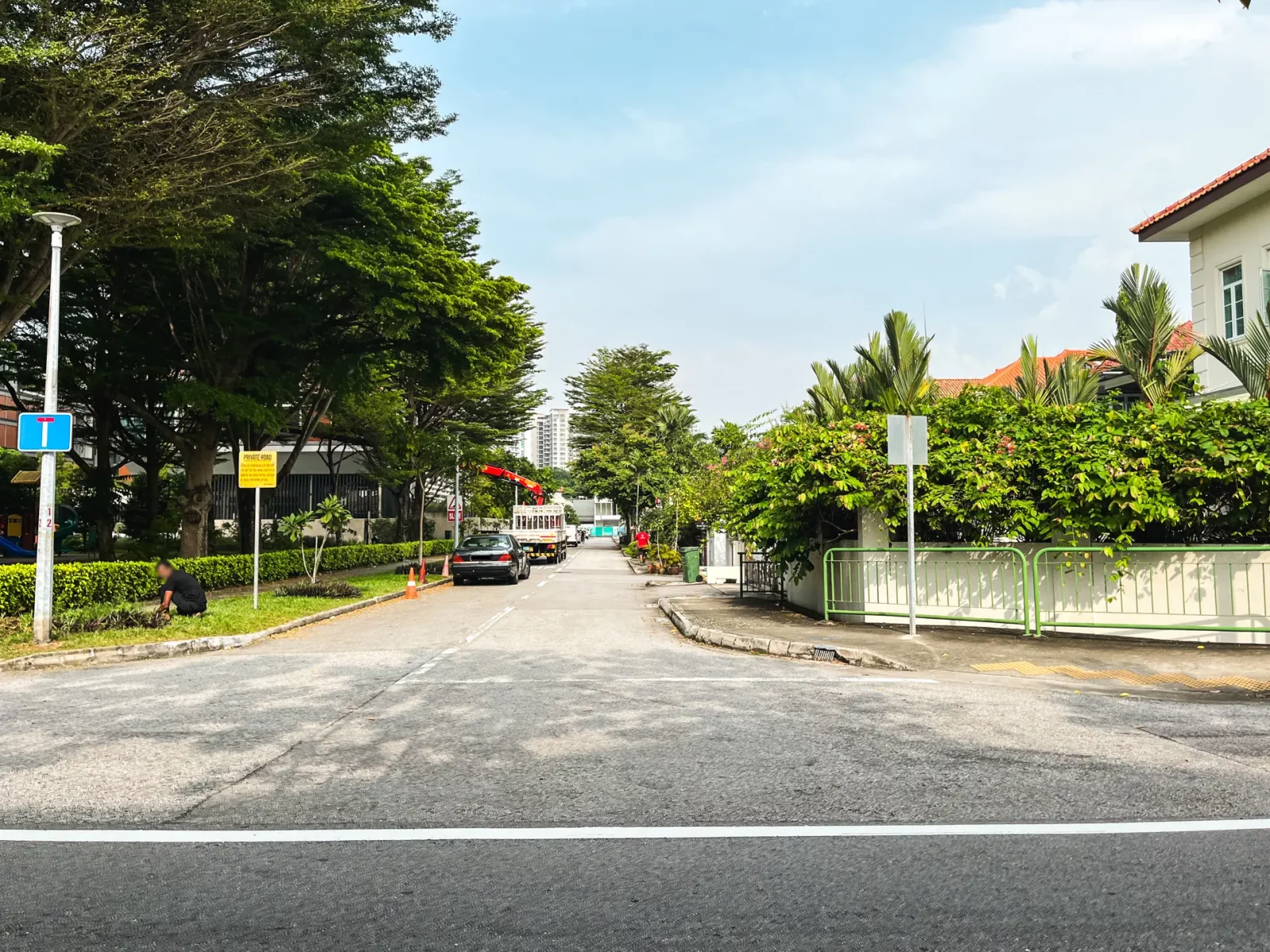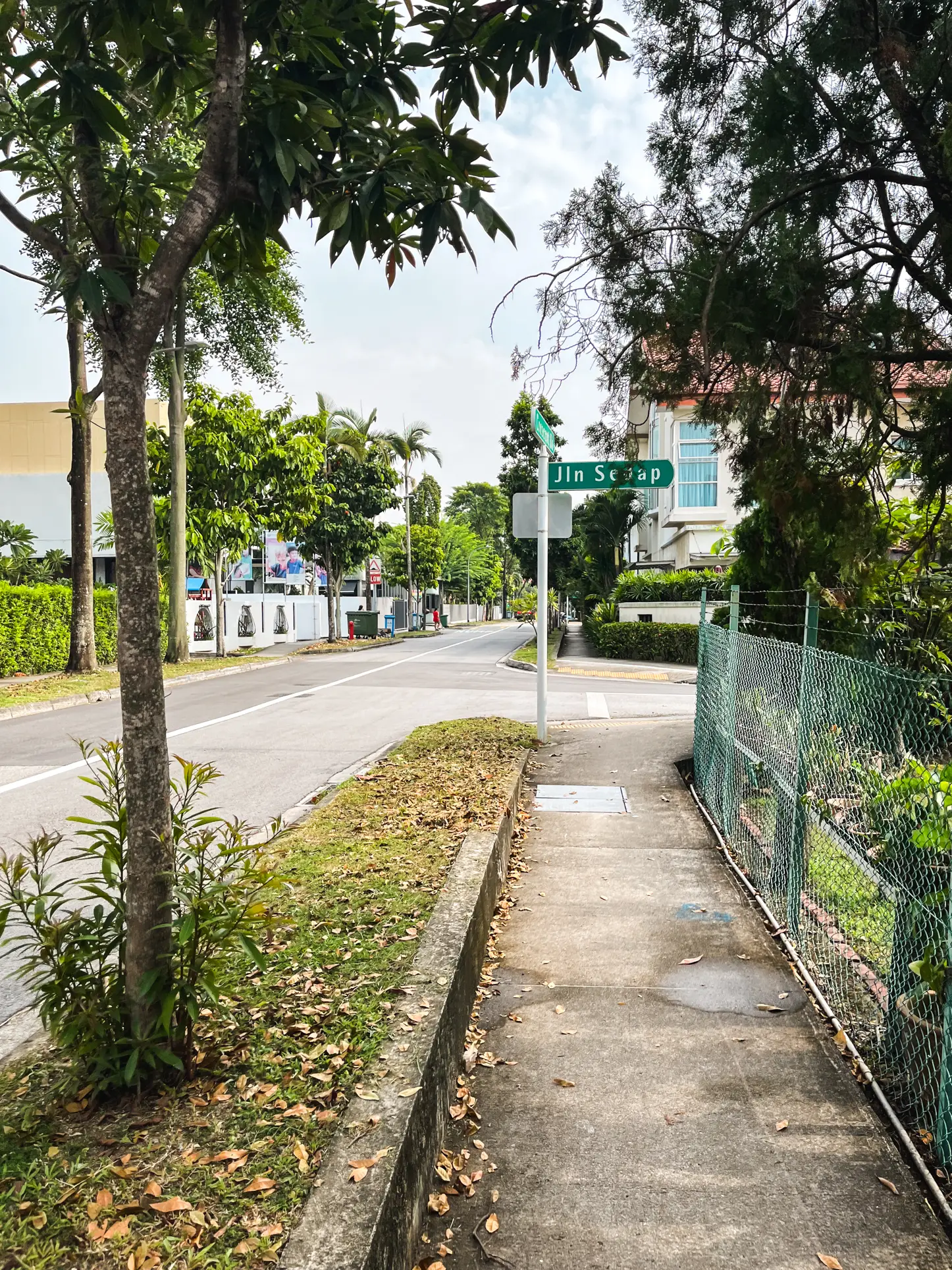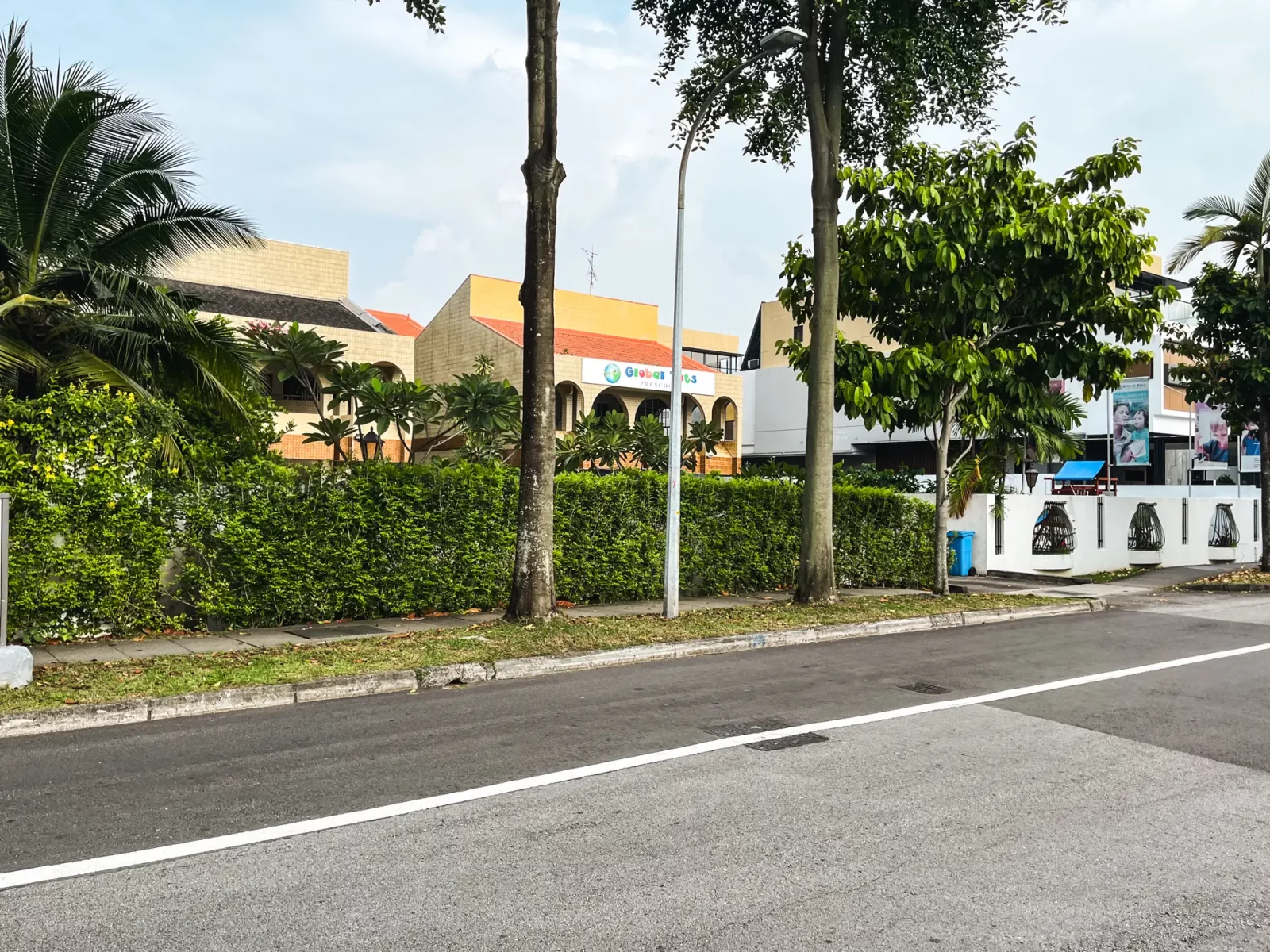 The area to the left of Jalan Seaview estate actually has quite a few preschools. There's also Brighton Montessori @ Mountbatten Road, Montessori for children Broadrick campus and Konohana Kindergarten, to name a few.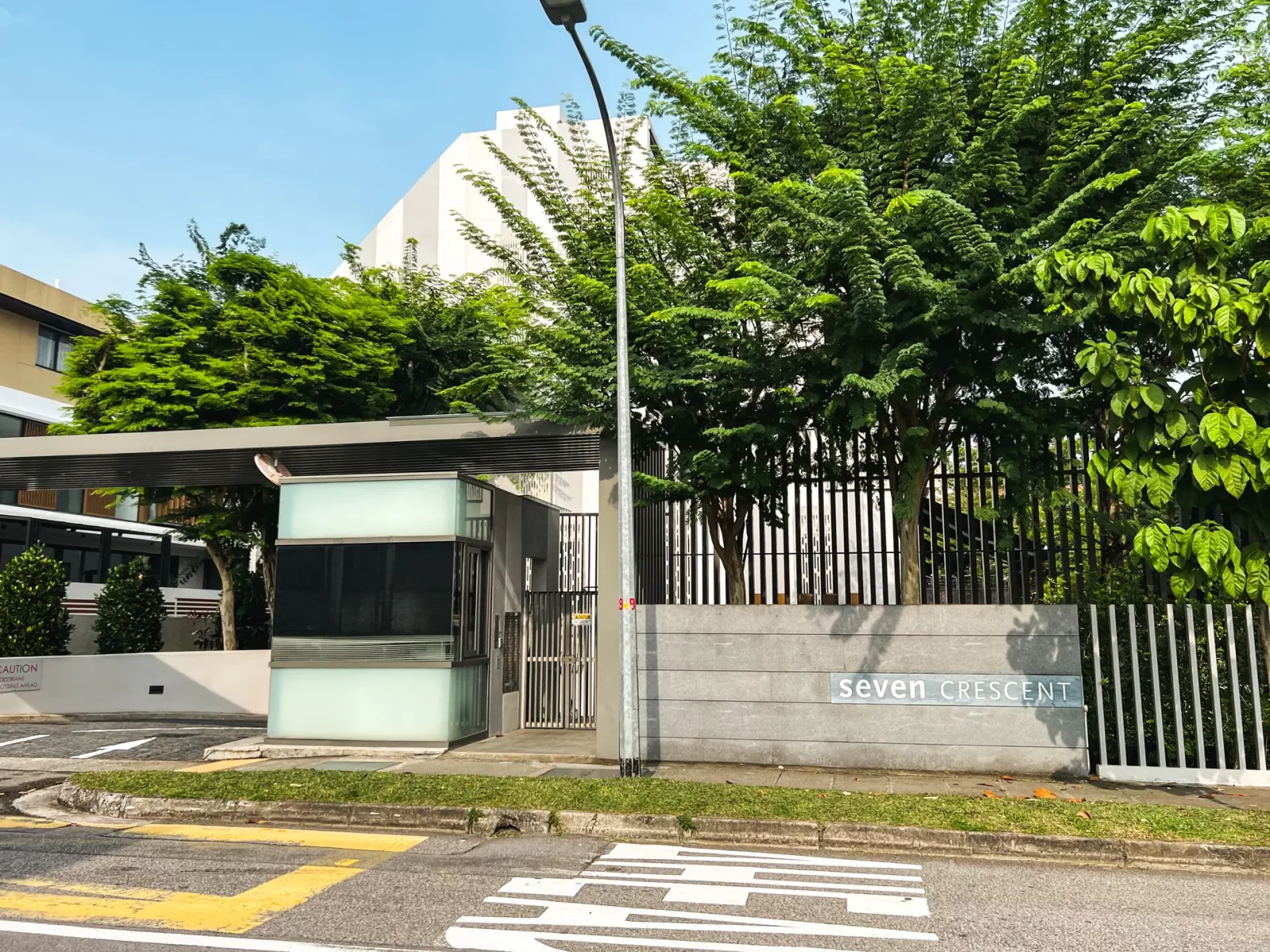 Near the preschool is Seven Crescent, a strata estate consisting of 14 cluster houses. If you want to live in this area, but don't have the largest bank balance, this is probably your opportunity. There were no units for sale at the time of writing but, according to Propertyguru, the last sales transacted at $3m+ (in 2021.) If you're wondering what the other houses in the area cost, based on Edgeprop records, the last 10 sales in Crescent Road (excluding strata sales) and the last 10 sales in Jalan Seaview ranged from $4.55 million to upwards of $ 12 million. (No info for Jalan Sedap for some reason.)
See why I wasn't in a rush to feature this estate? (The price is too prohibitive for 99.9% of us plebeians so I figured articles featuring more affordable estates would be more "efficient" i.e. same amount of time spent touring but more utility produced due to more people being interested in the area.)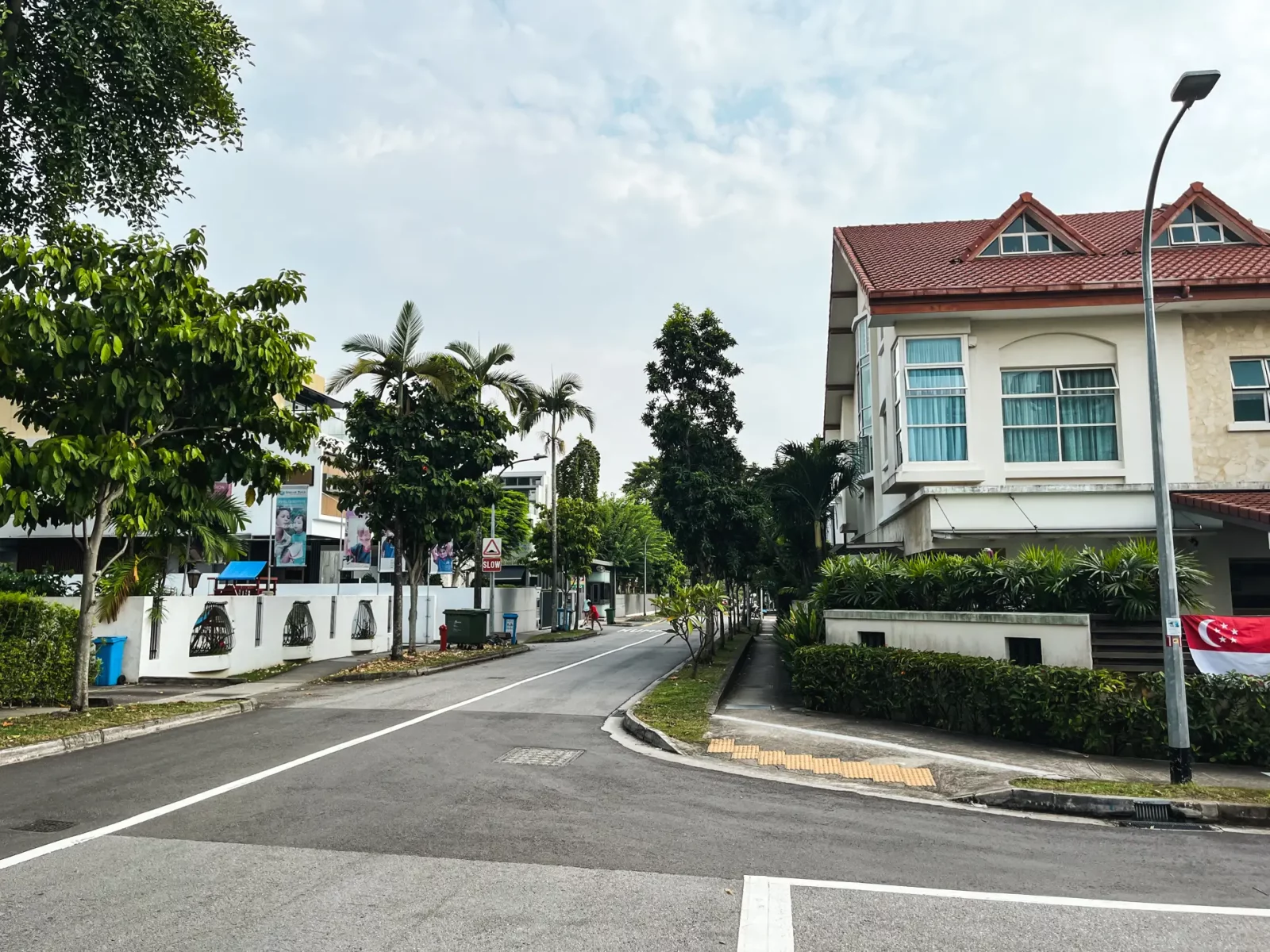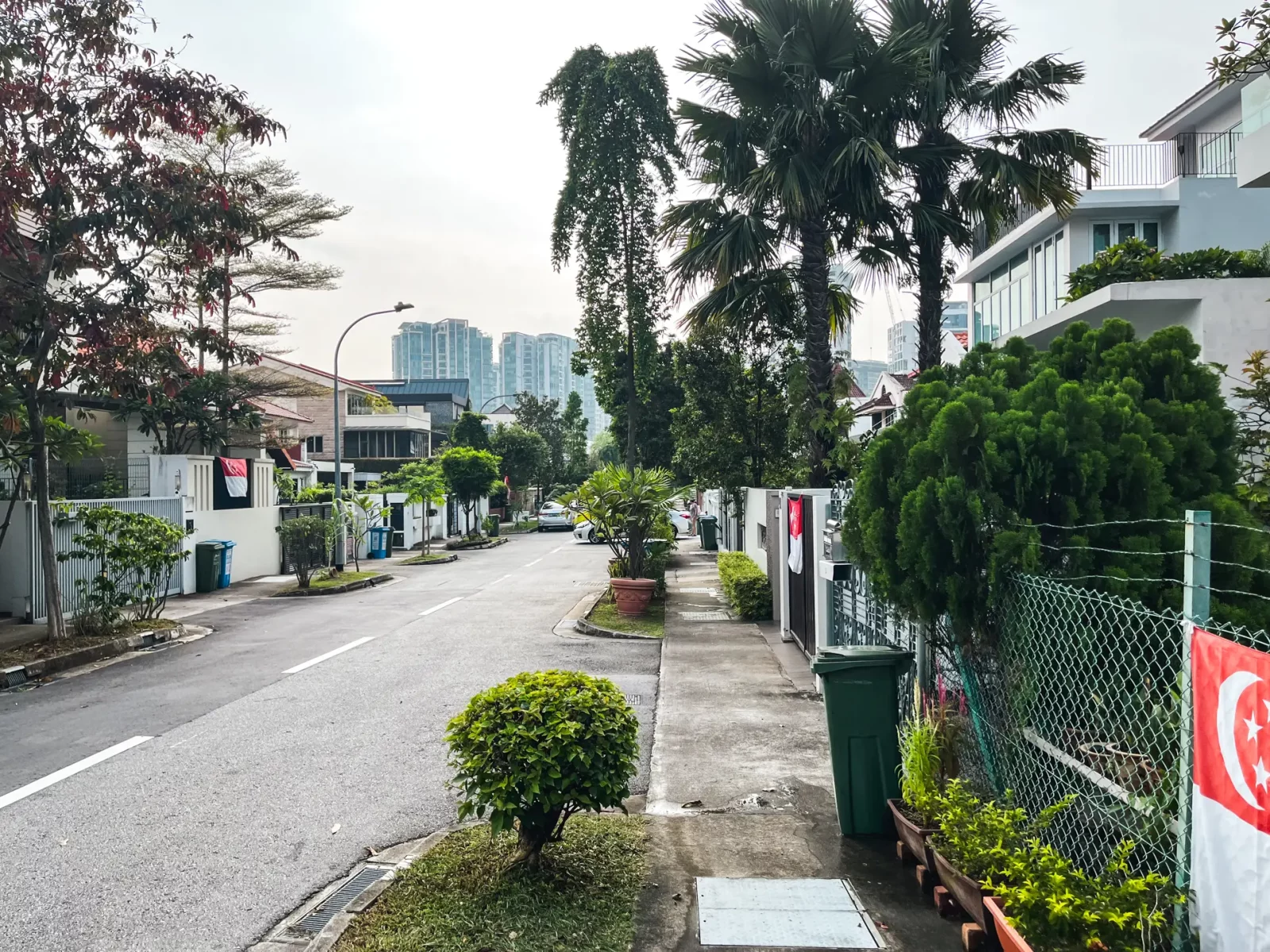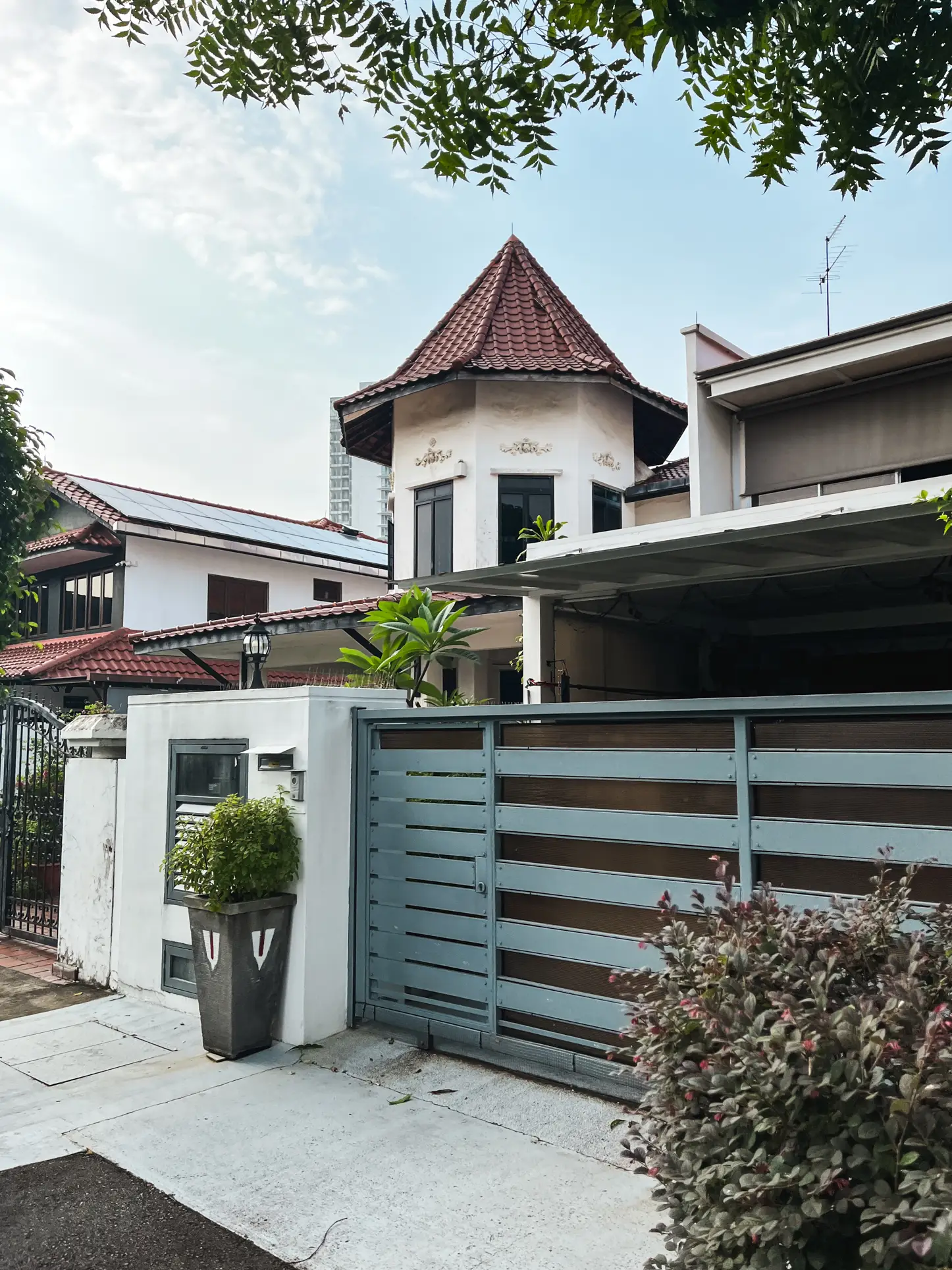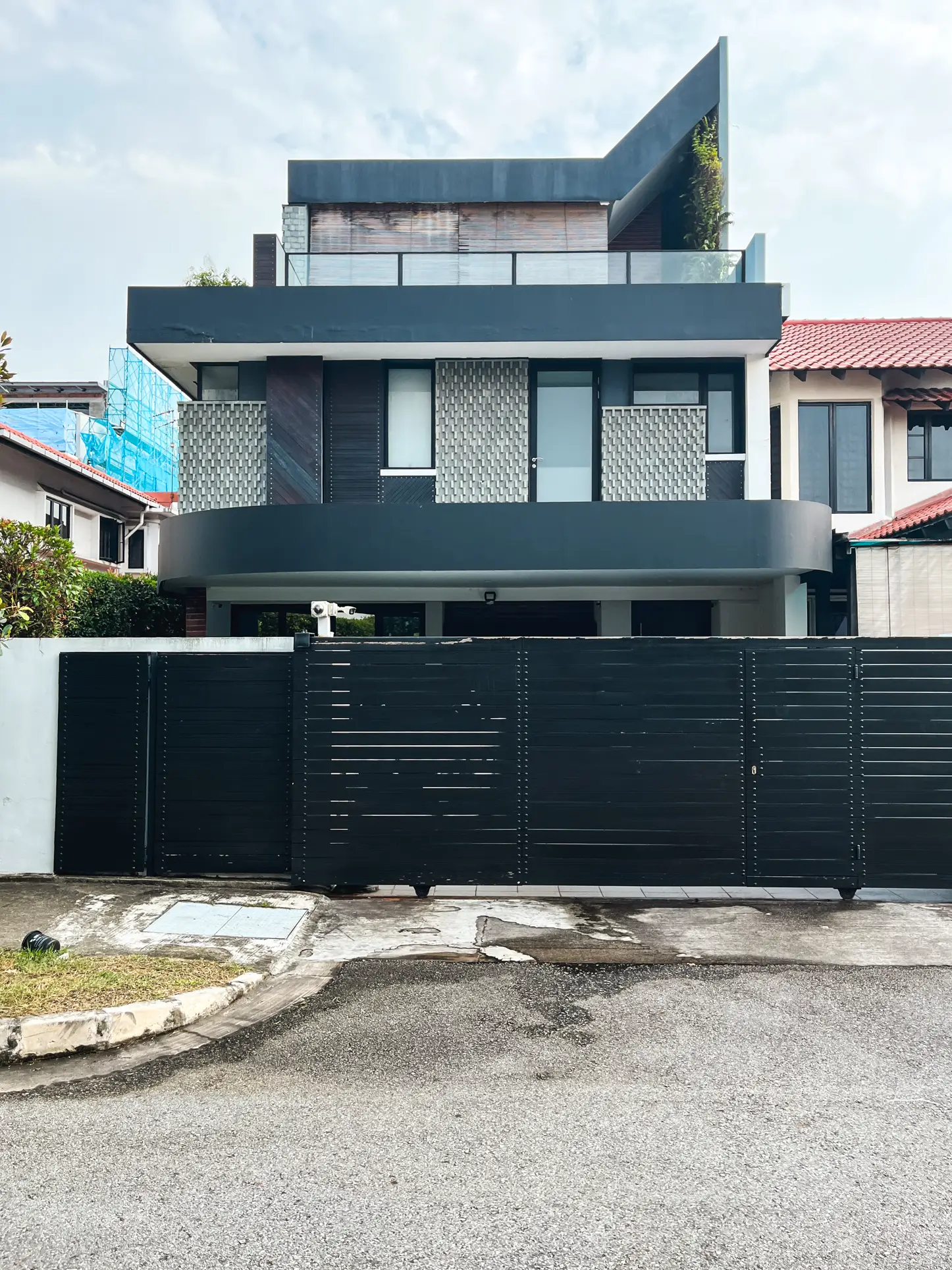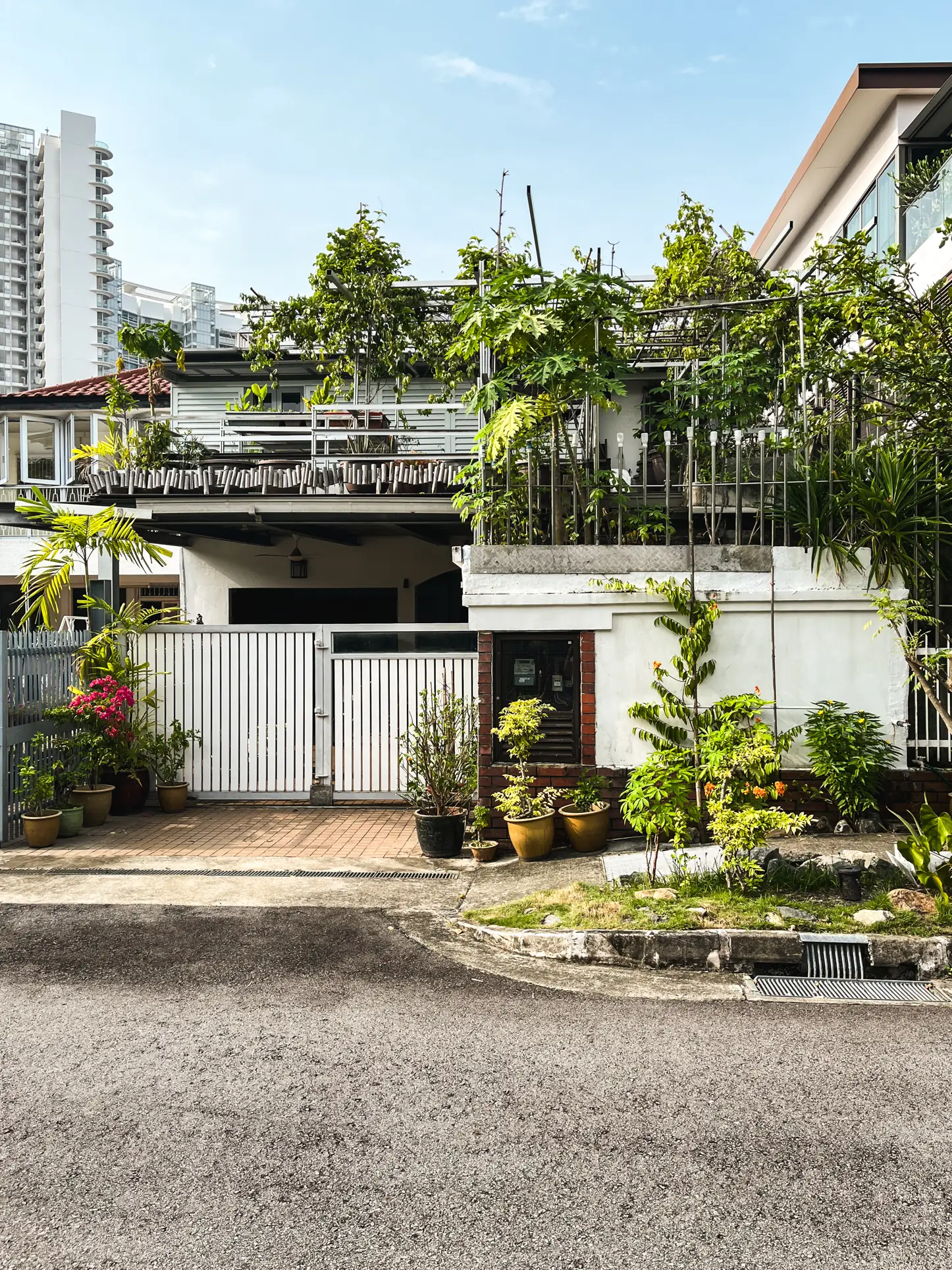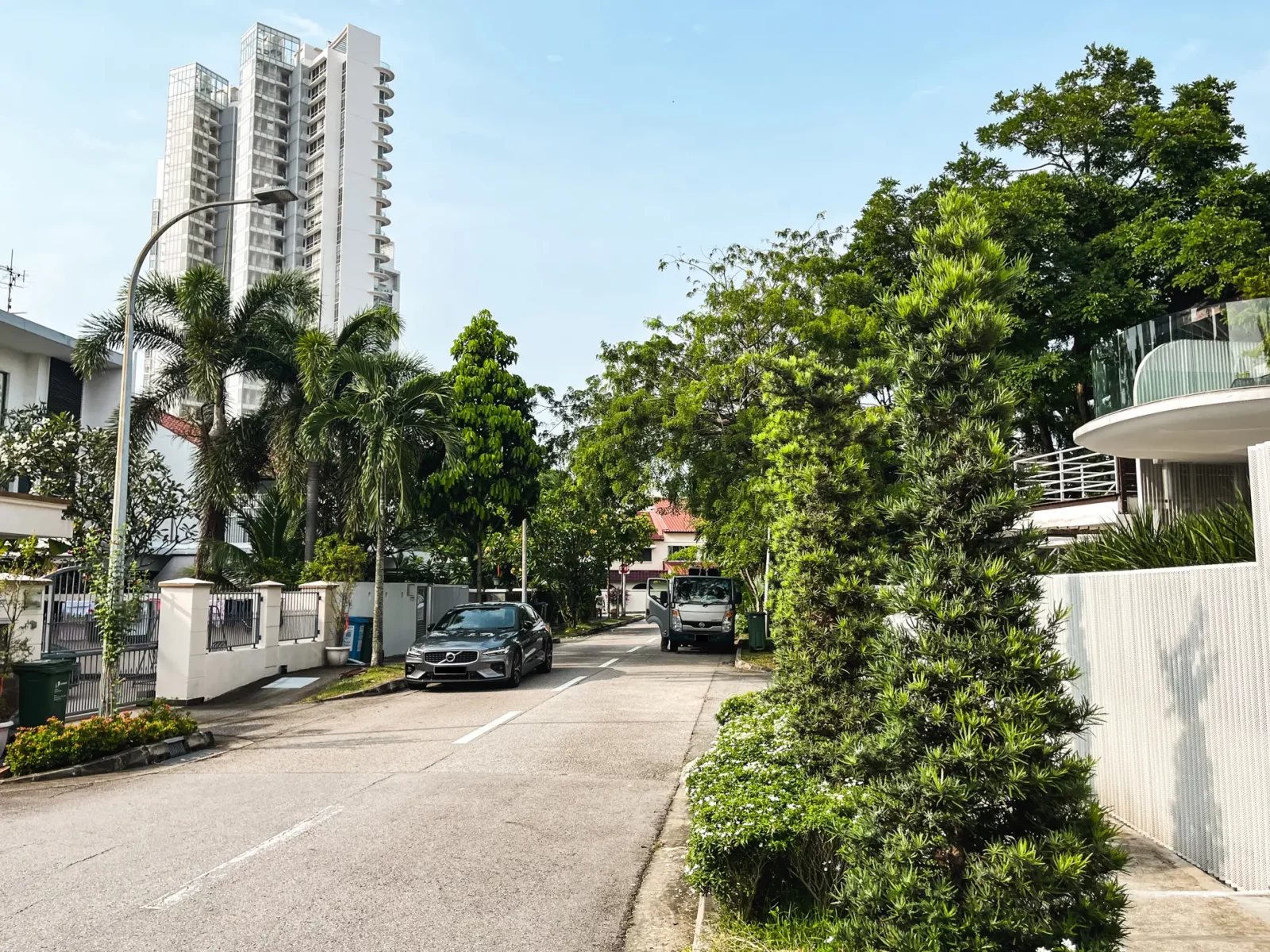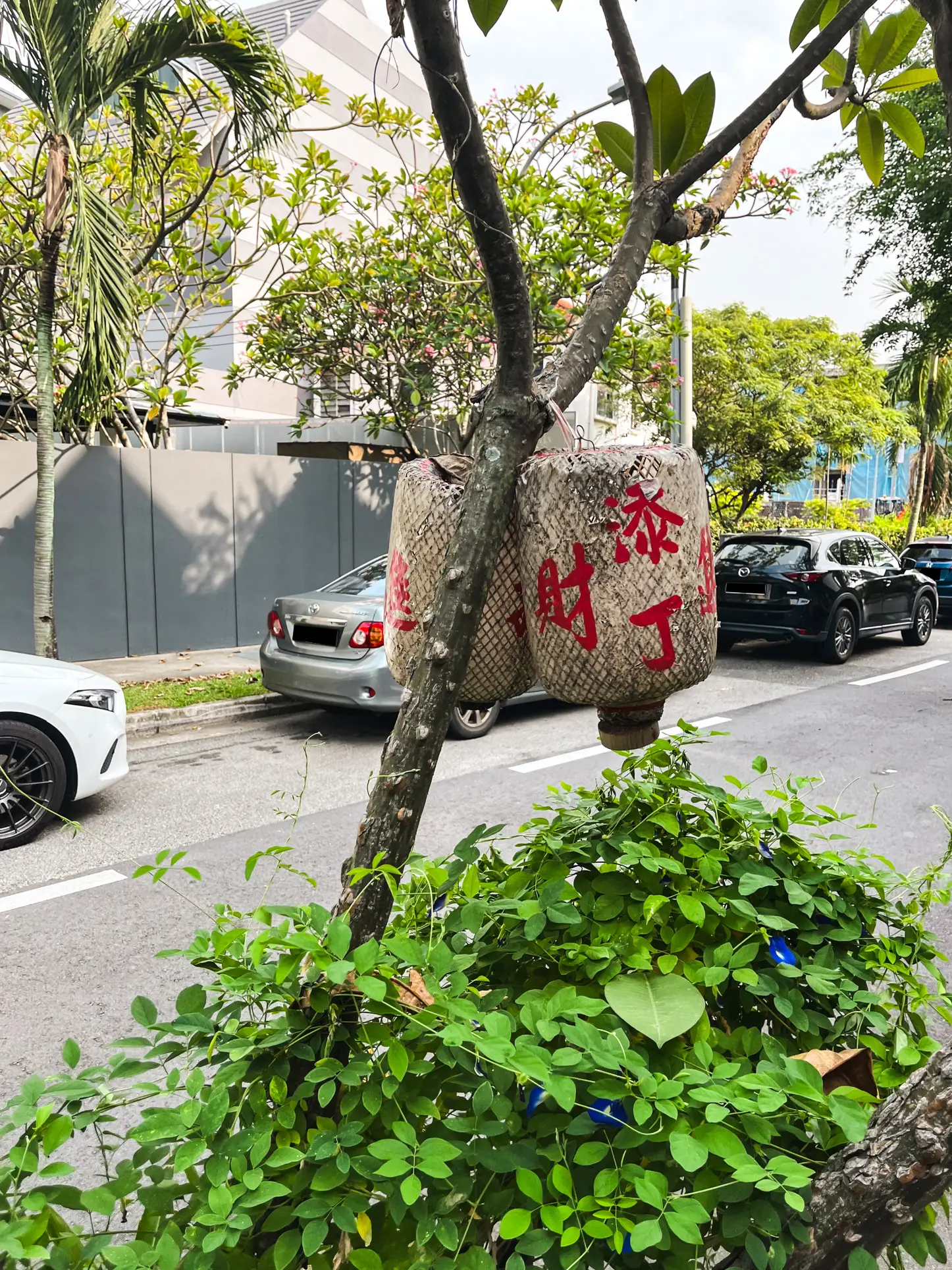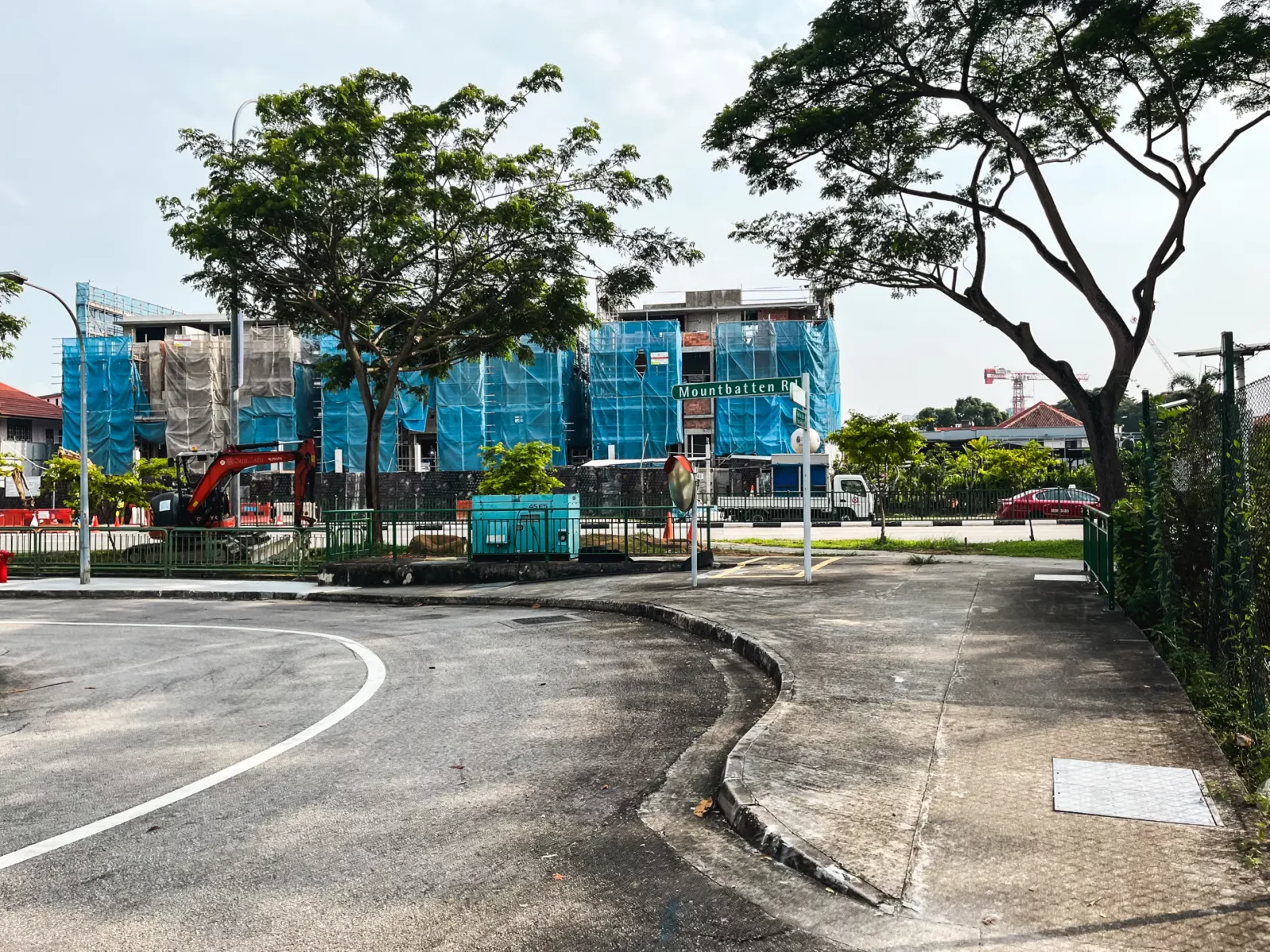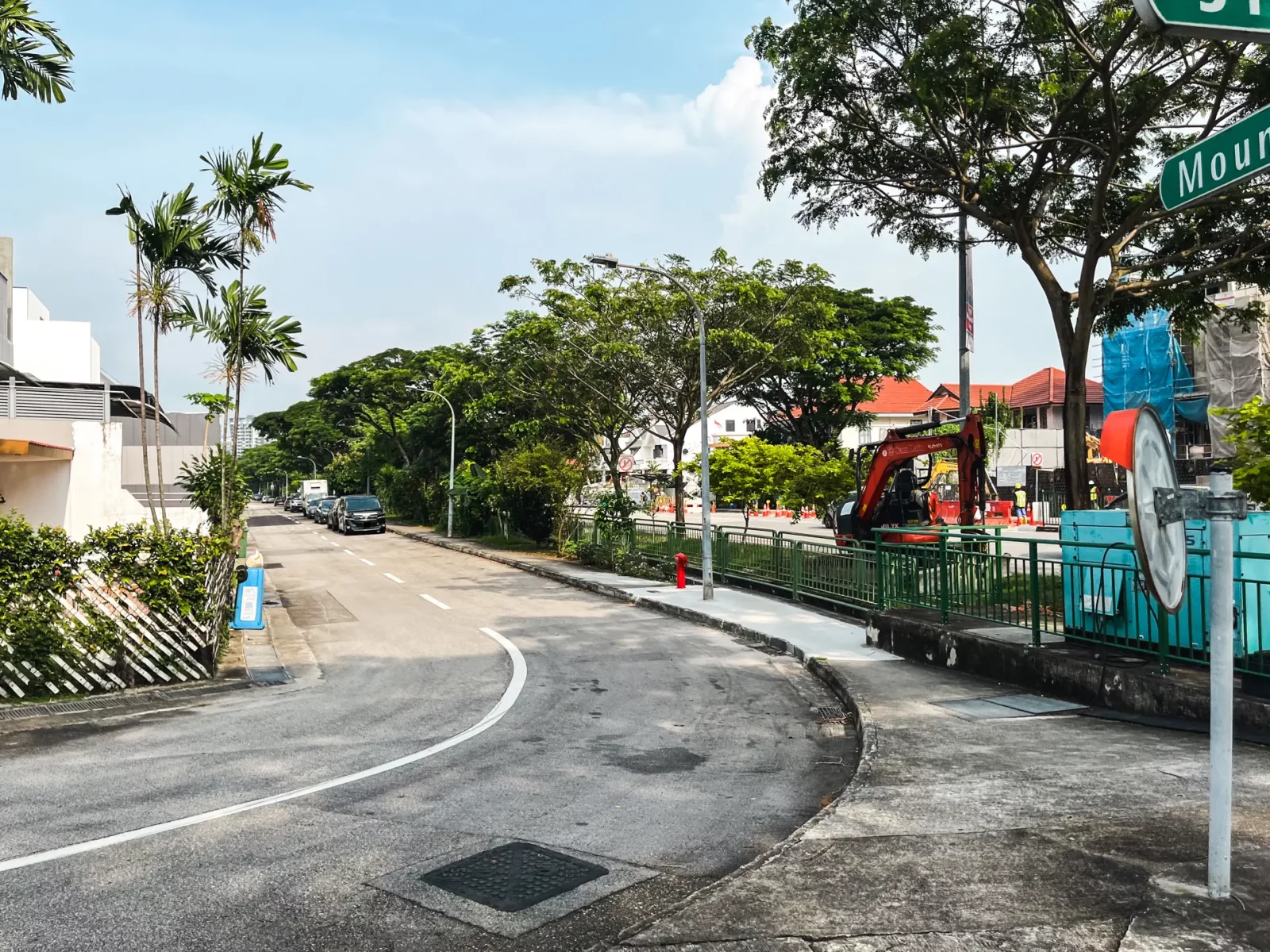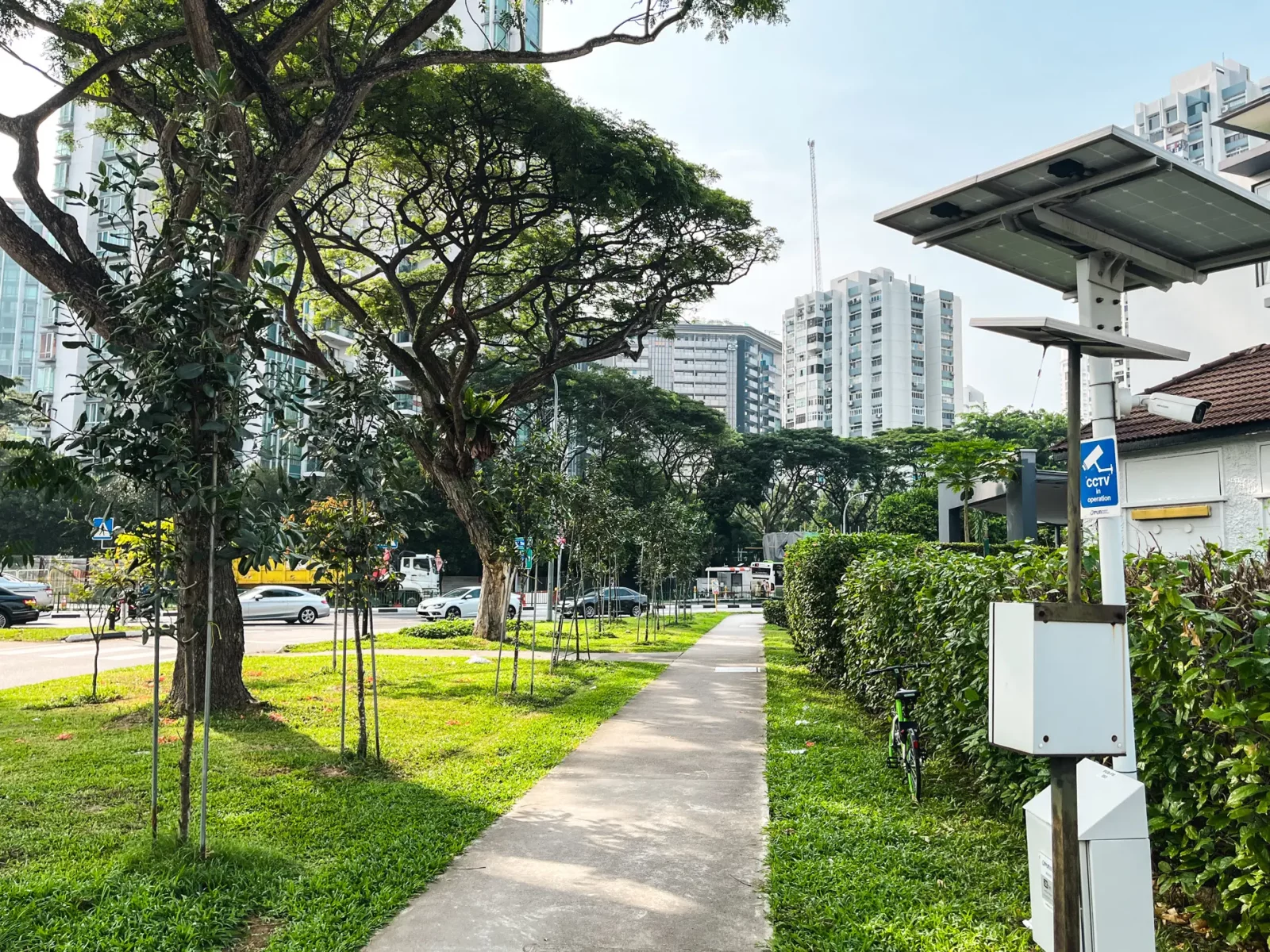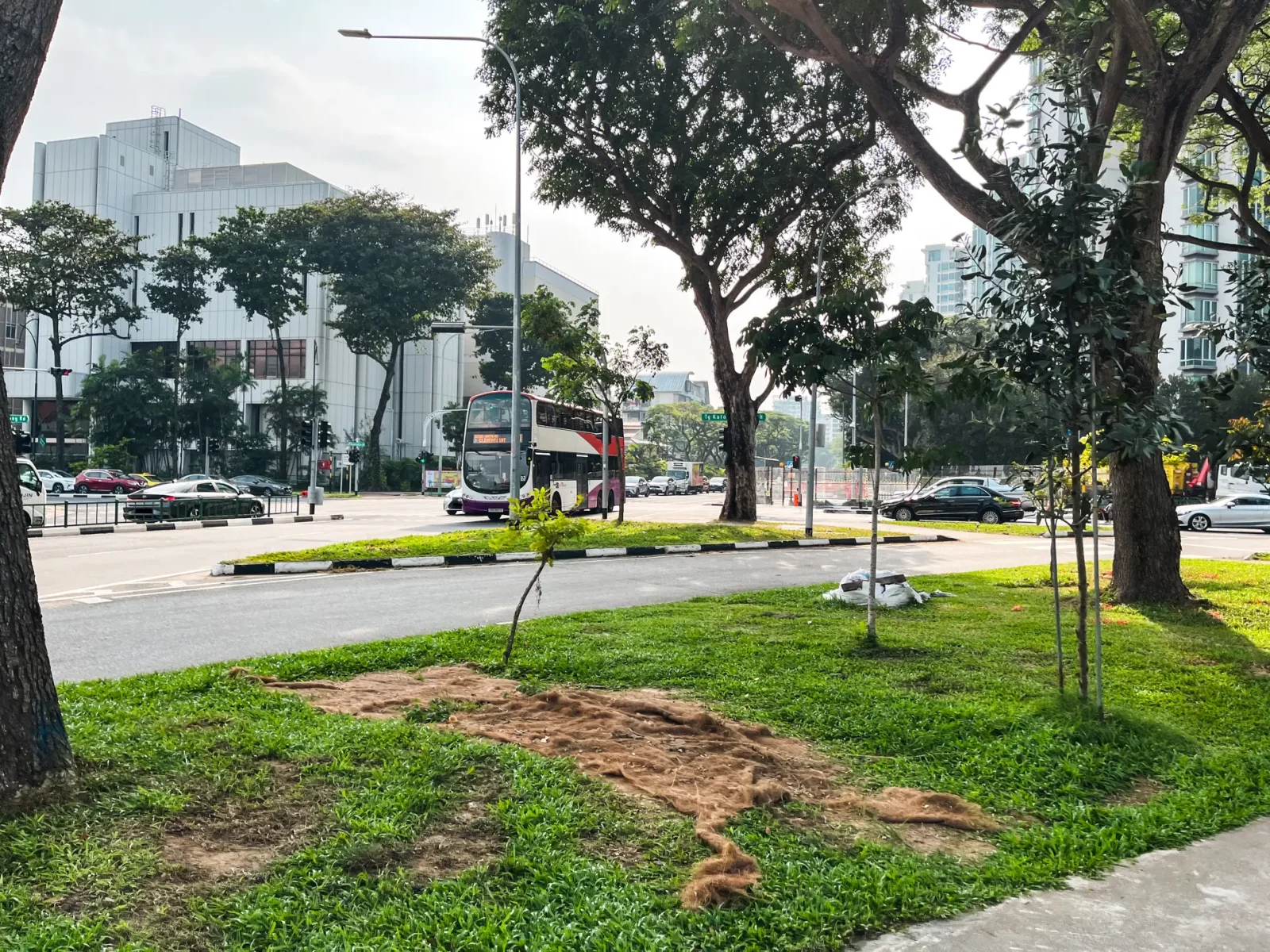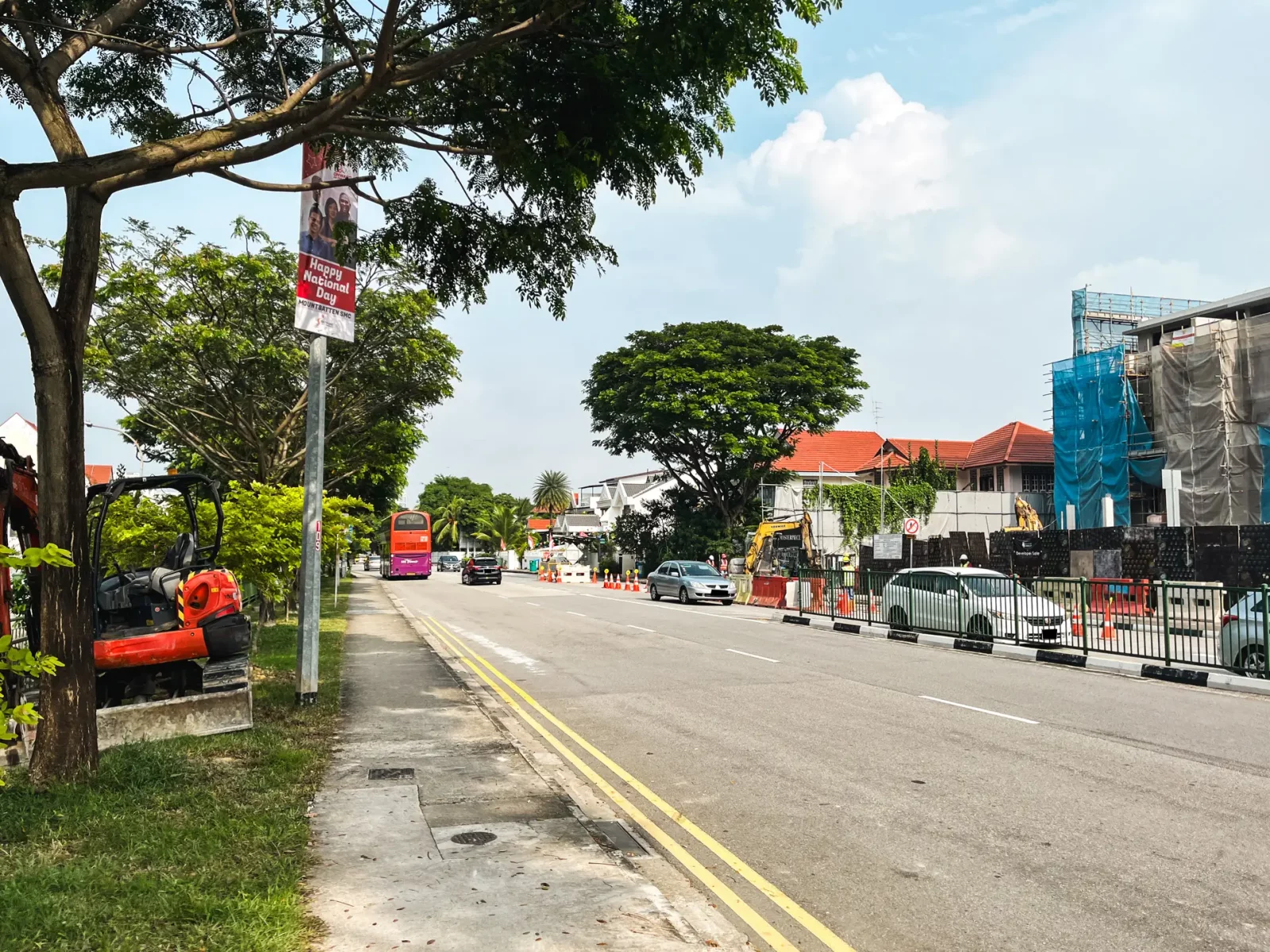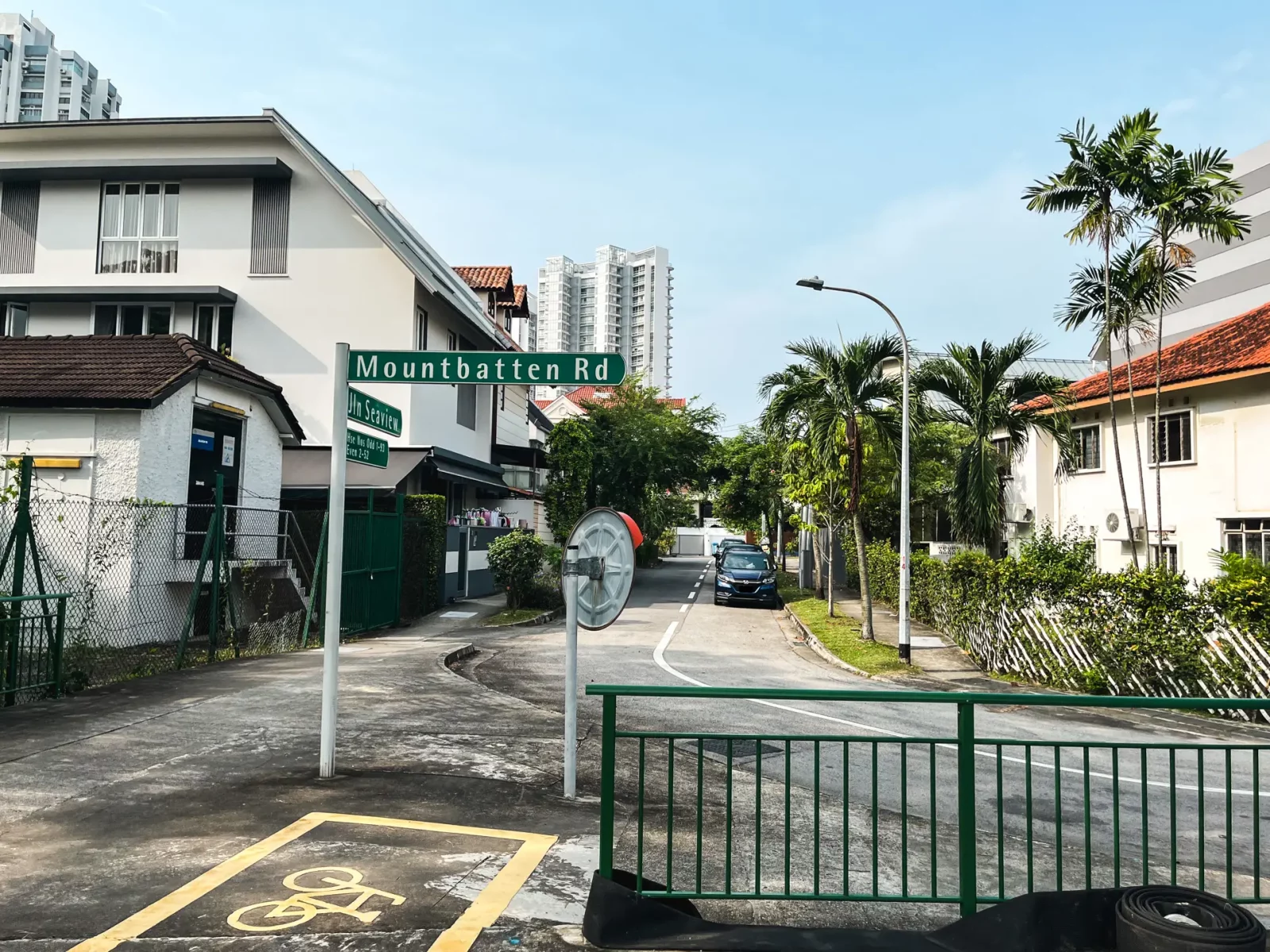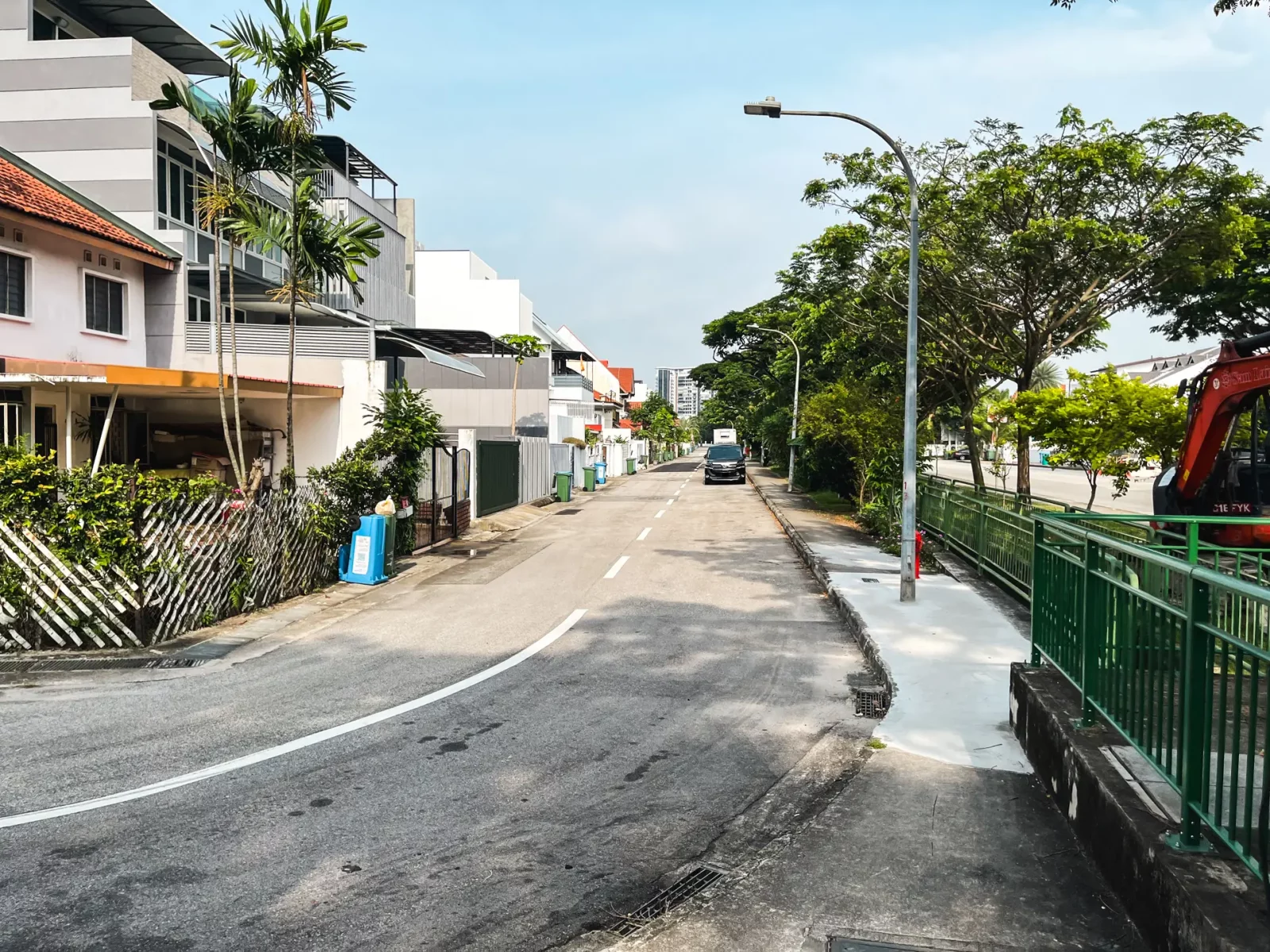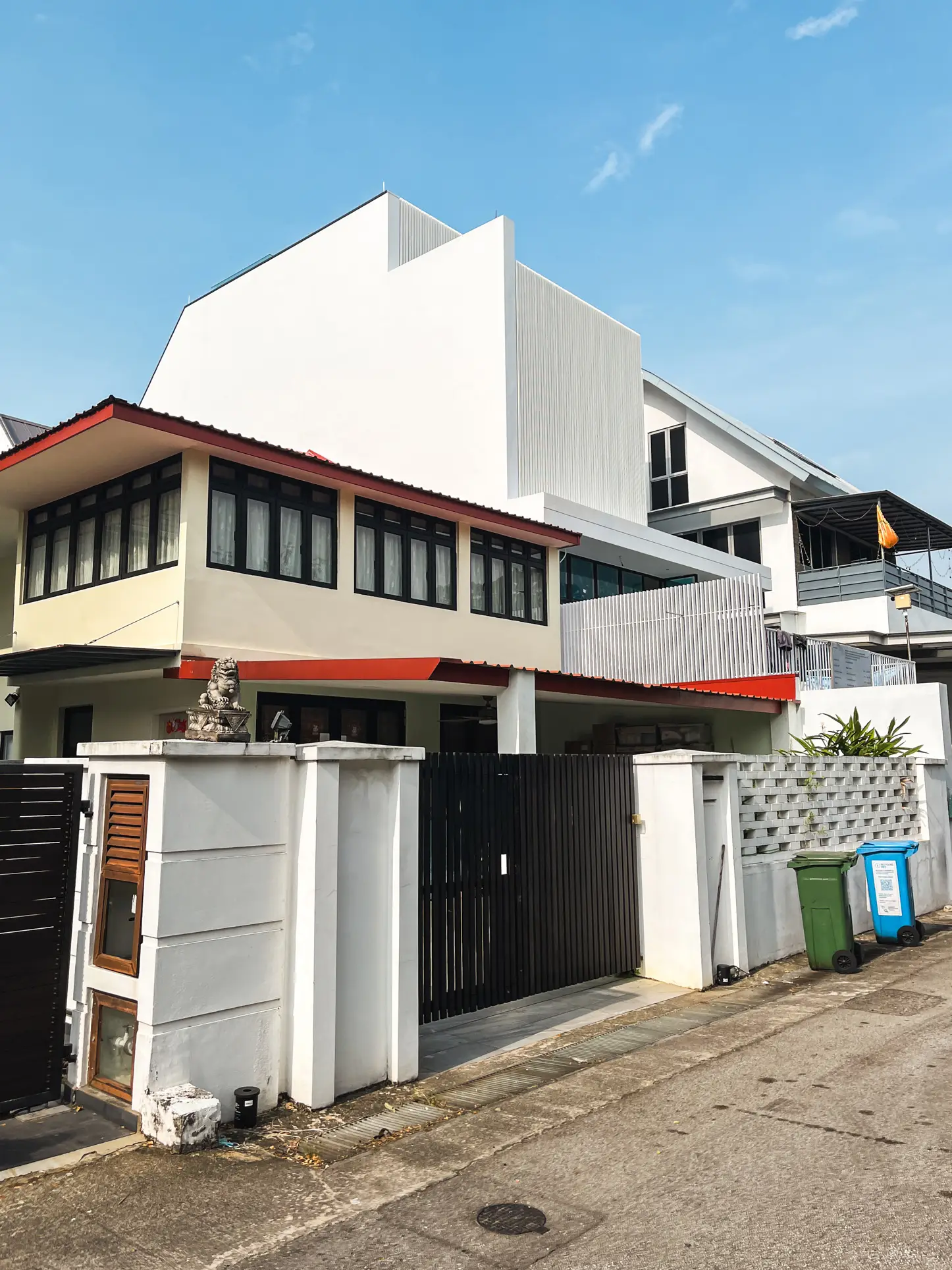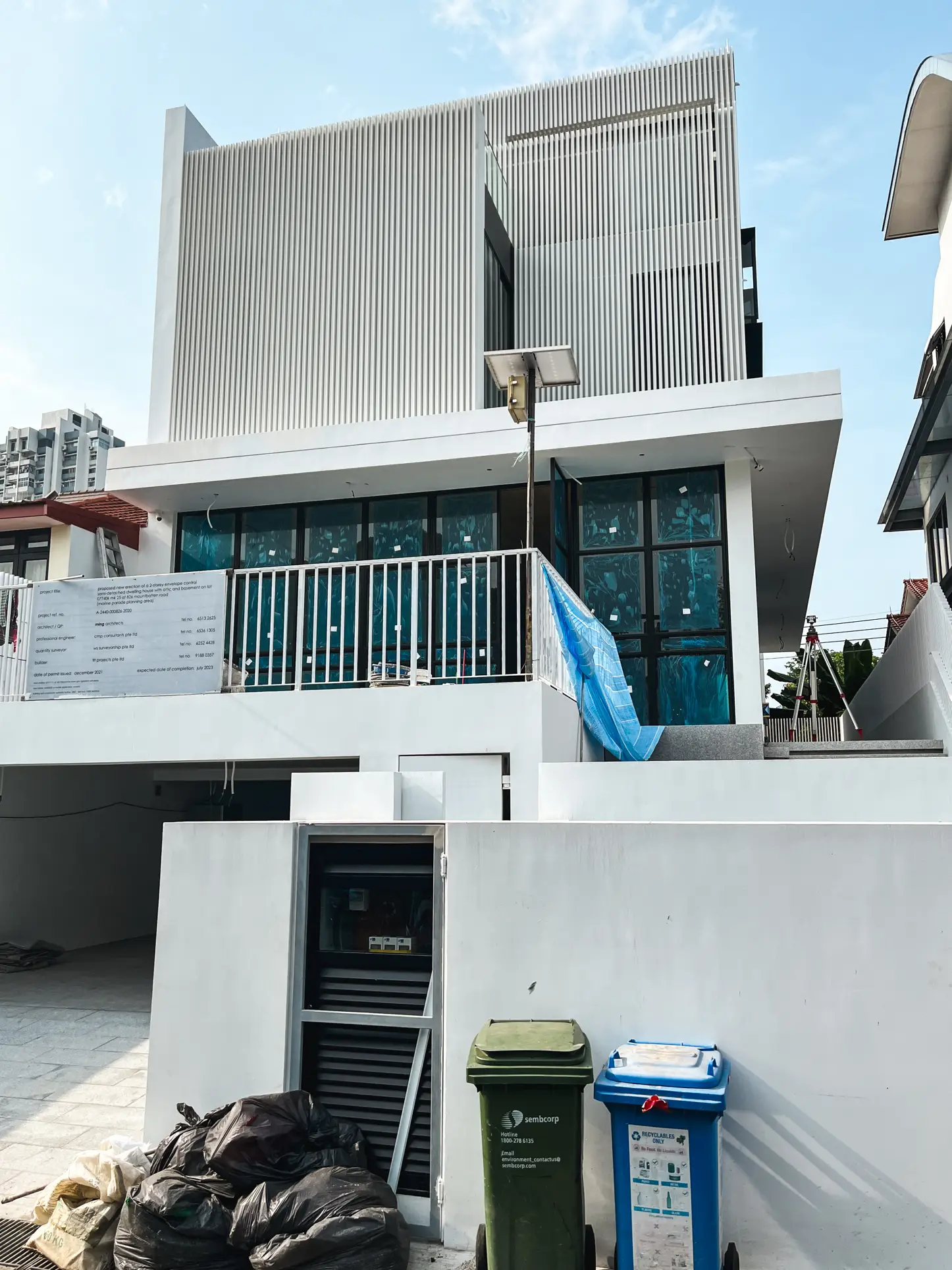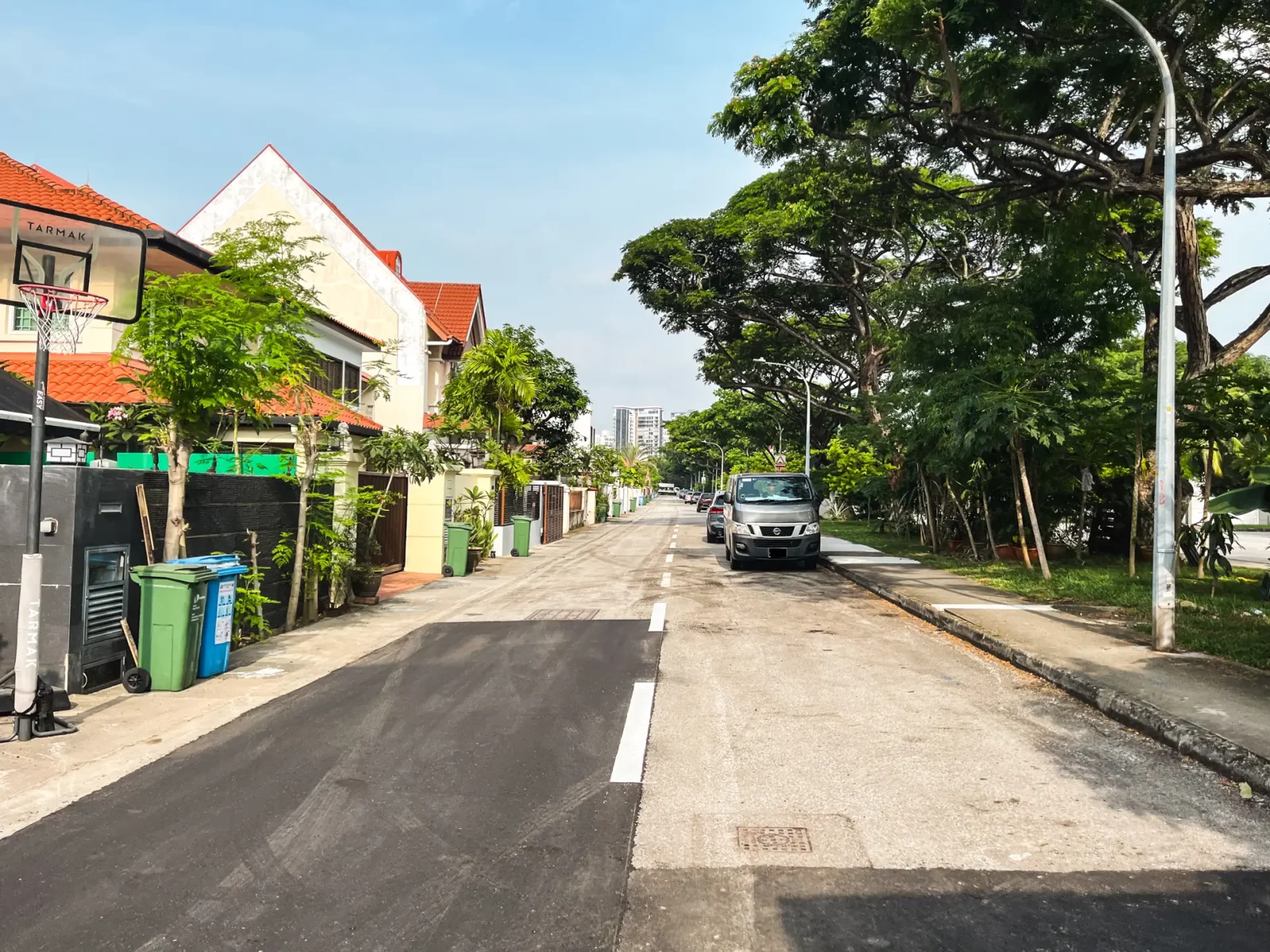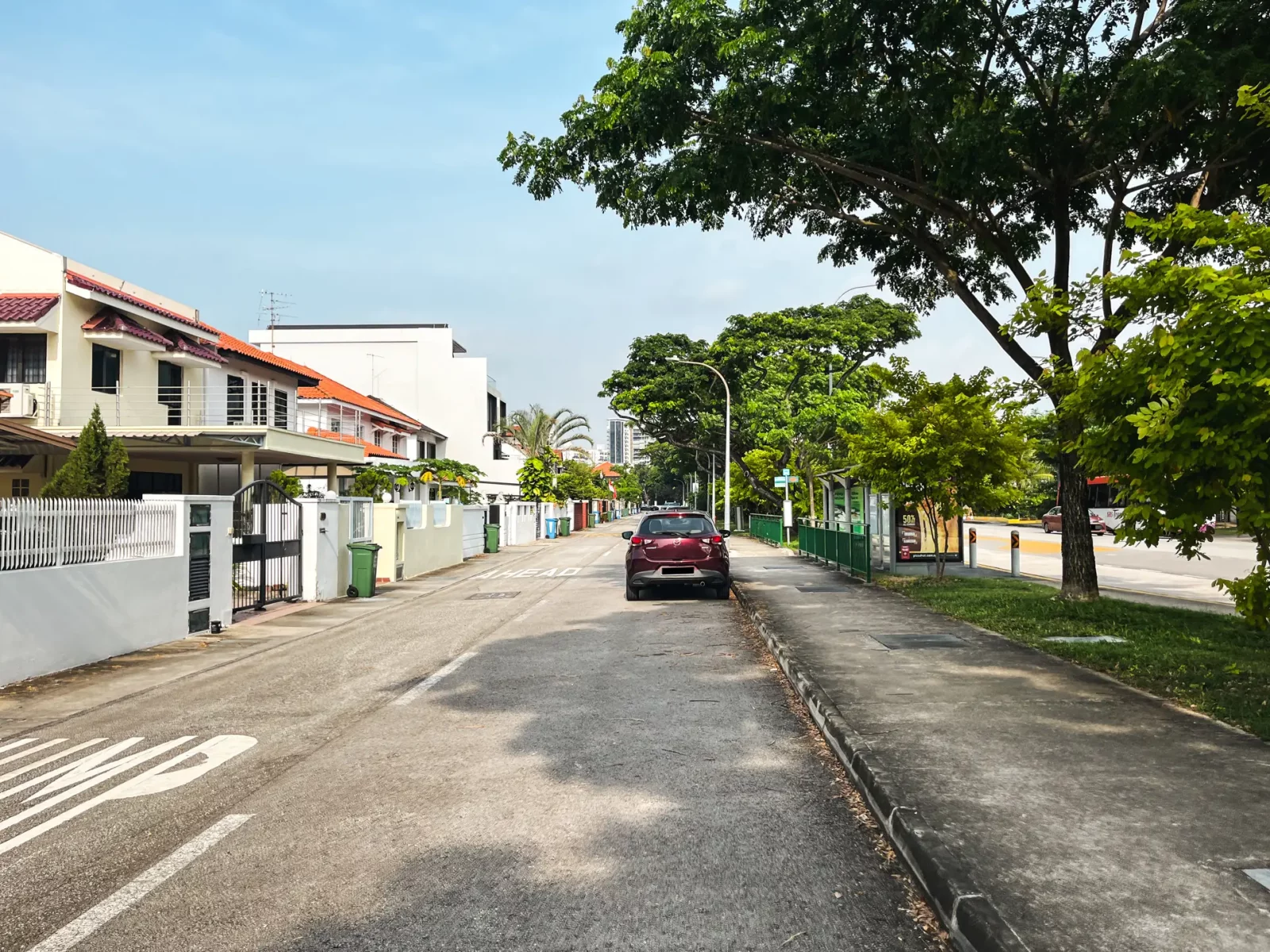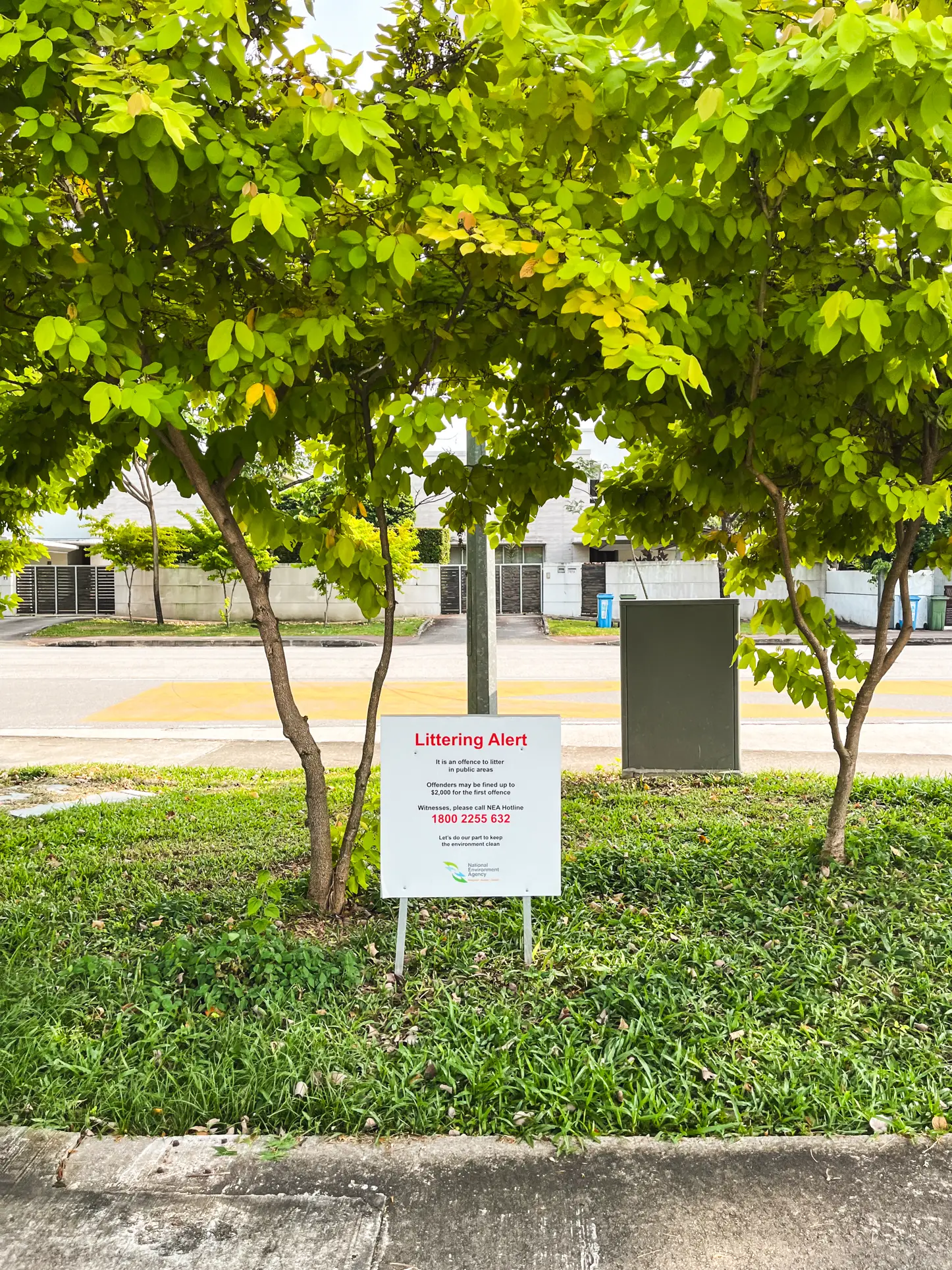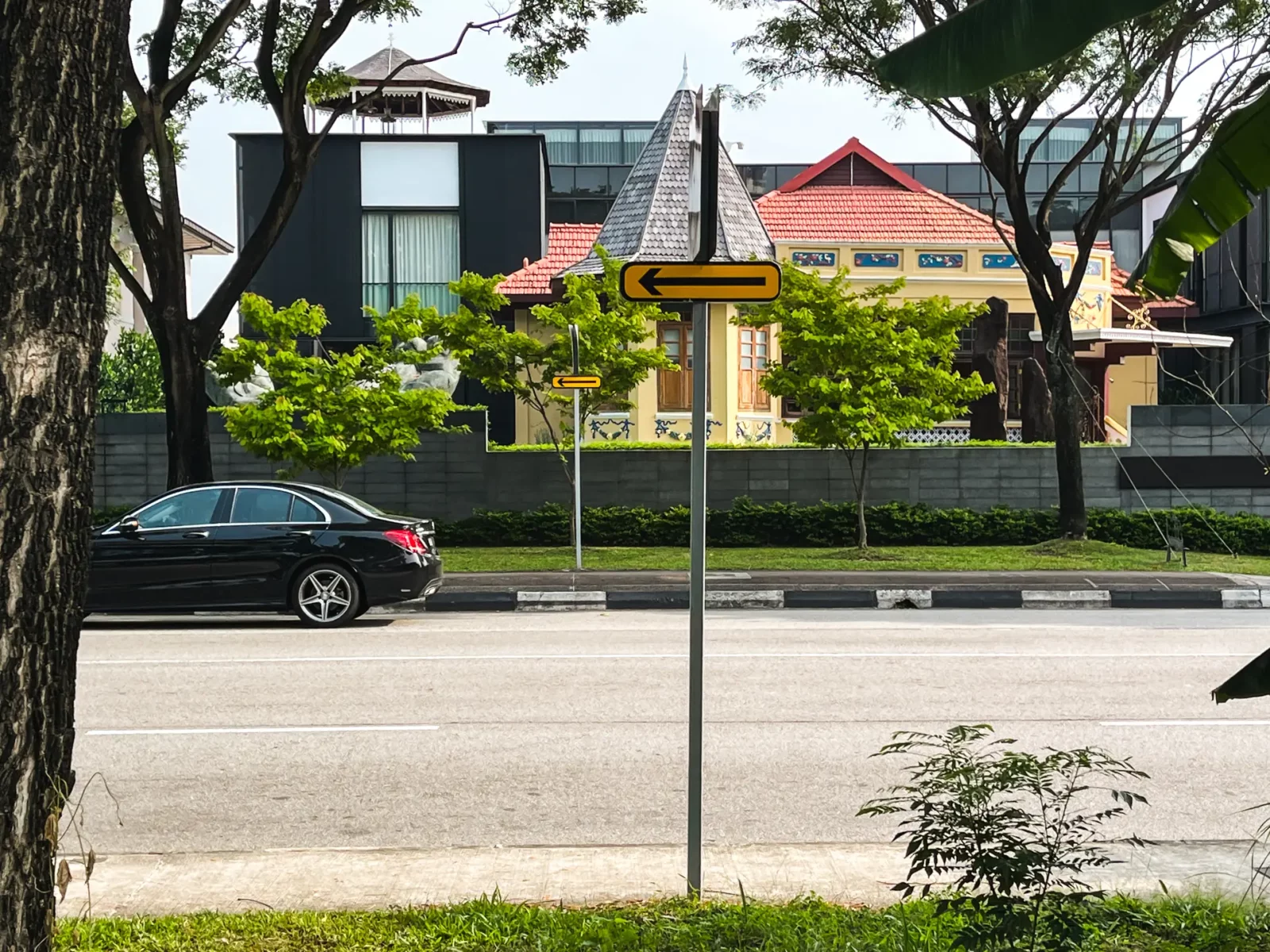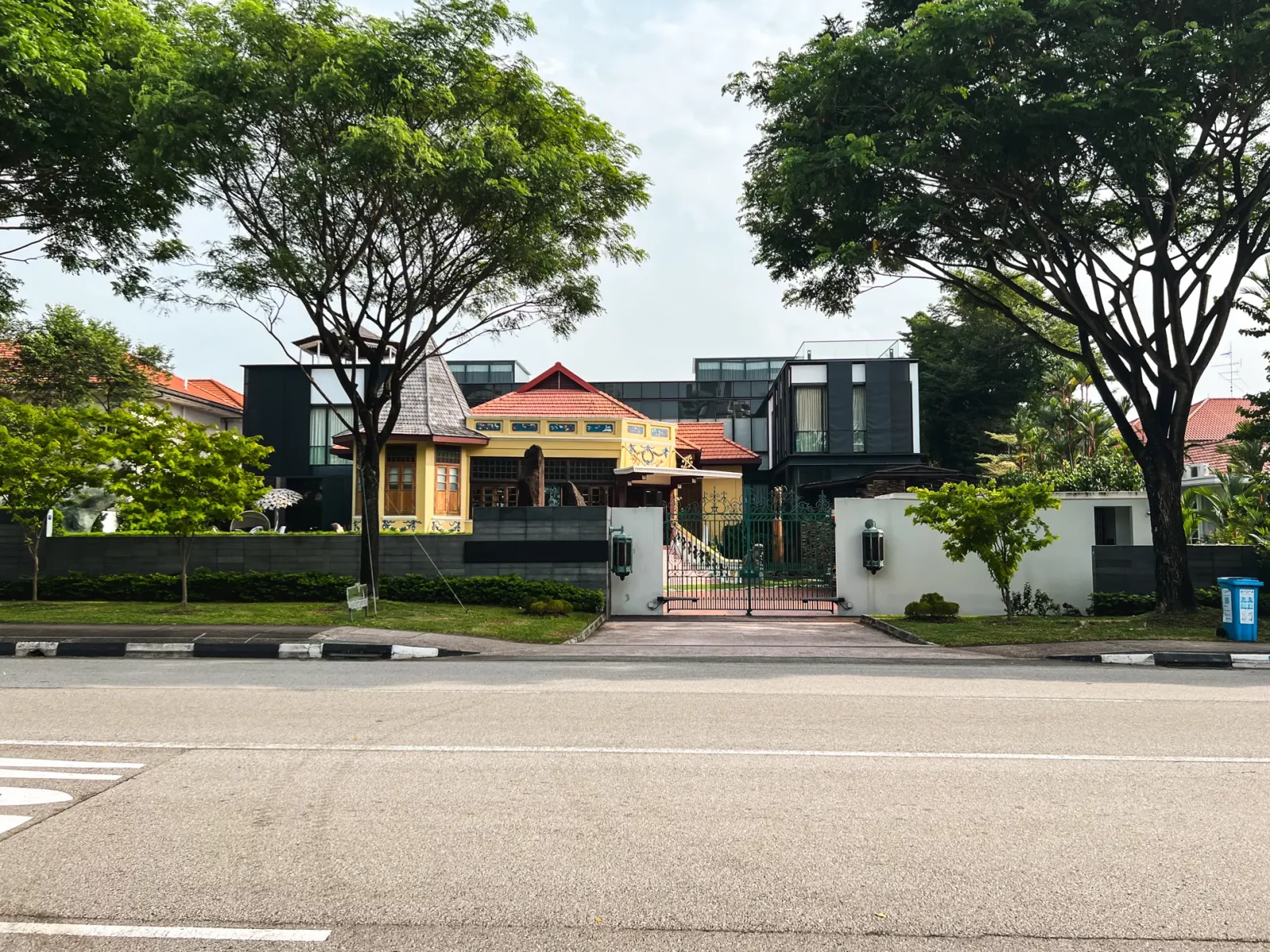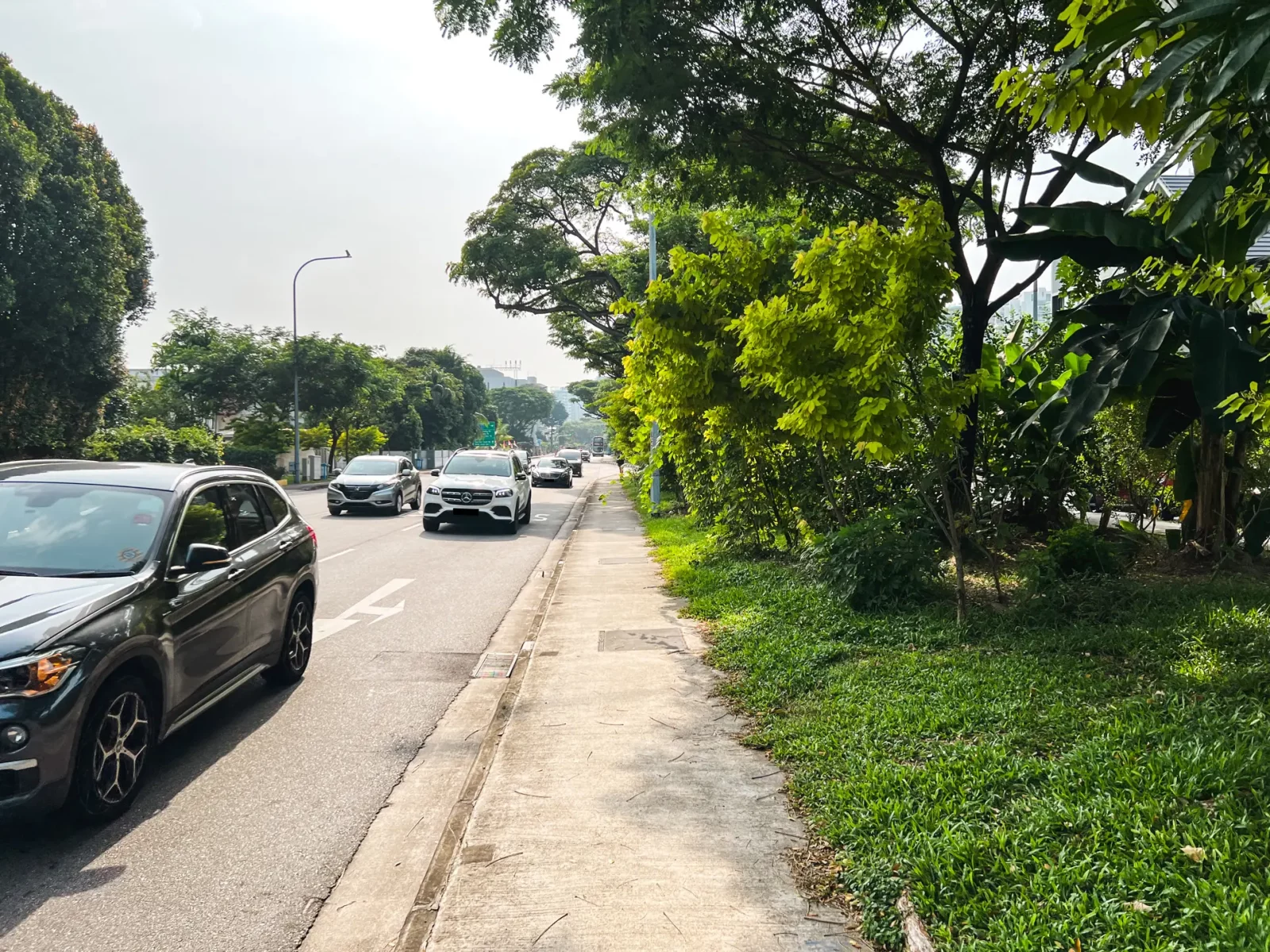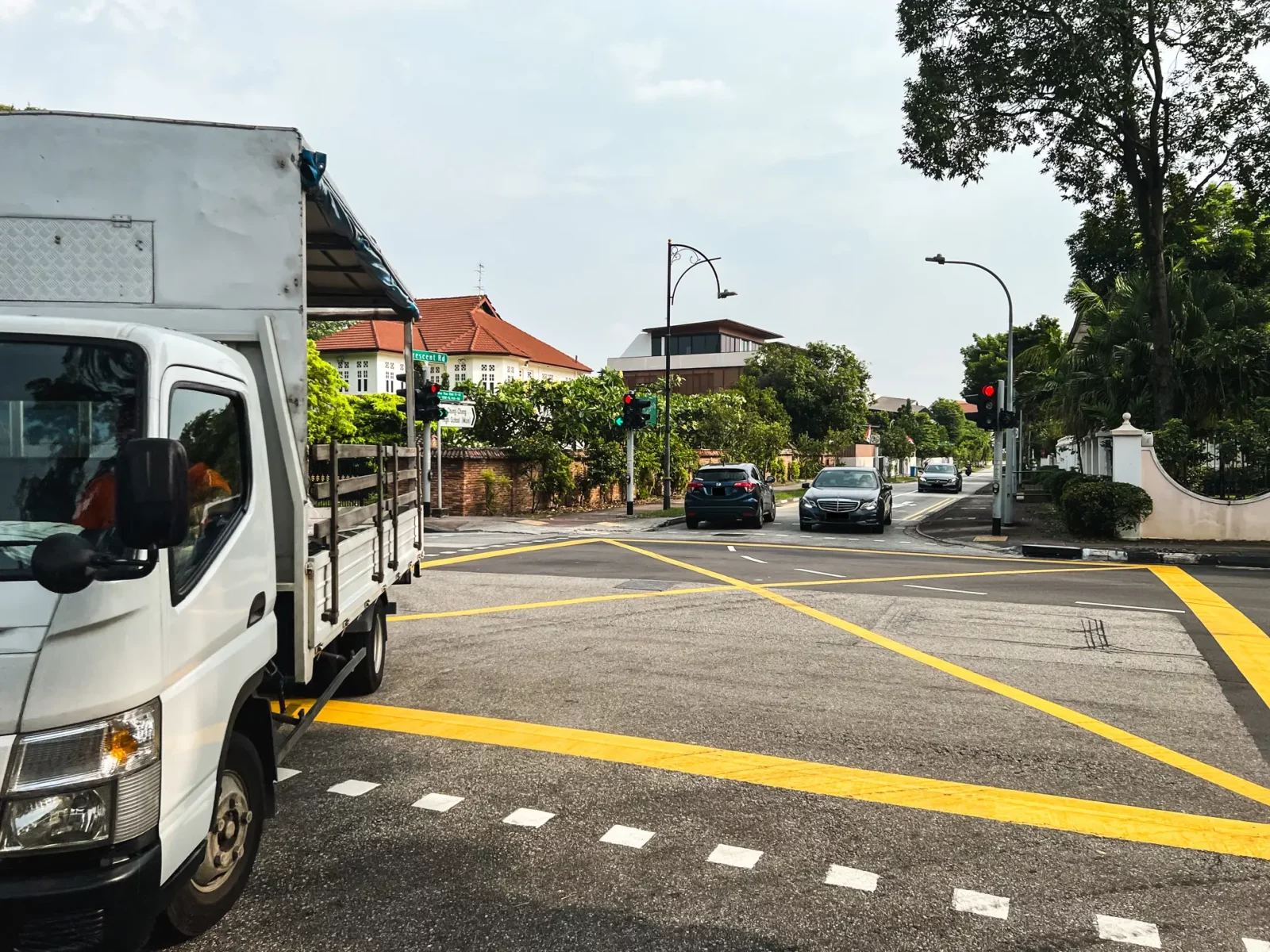 We've now seen the whole landed enclave in its entirety! (Helps that it's not too big, otherwise this article would never end.) So how did you find it?
From being not too impressed in the beginning, I ended up finding it a great area to live in. The inside of the estate is nice and quiet, but it's not far from amenities (just across Mountbatten Road are many shophouses along Tanjong Katong Road, with eateries and shops, from Nasi Lemak to cafes! Turn right on Mountbatten Road and you'll find the famous 328 Katong Laksa, Roxy Square 1 and Dunman Food Centre (about 22 minutes walk.) Moreover, it'll have an MRT station right at its doorstep once Tanjong Katong MRT is completed in 2024, so not much longer to go!
Before I sign off, let's talk about Primary Schools. According to onemap, Tanjong Katong Primary School is within 1 km of almost all the houses here (but please do check the respective house number if you have a particular unit in mind.) As per Google Maps, it's about a 20-minute walk so I'll let you decide if that is considered to be within walking distance or not! (Unfortunately, that's the only Primary school within 1 km at the moment.)
We've reached the end of today's tour, see you again next week! I hope the reader who requested this walkabout finds it useful!