Property Stories

Touring Faber Hills Estate: A Really Spacious Freehold Landed Enclave In District 5
TJ
January 8, 2023

17

min read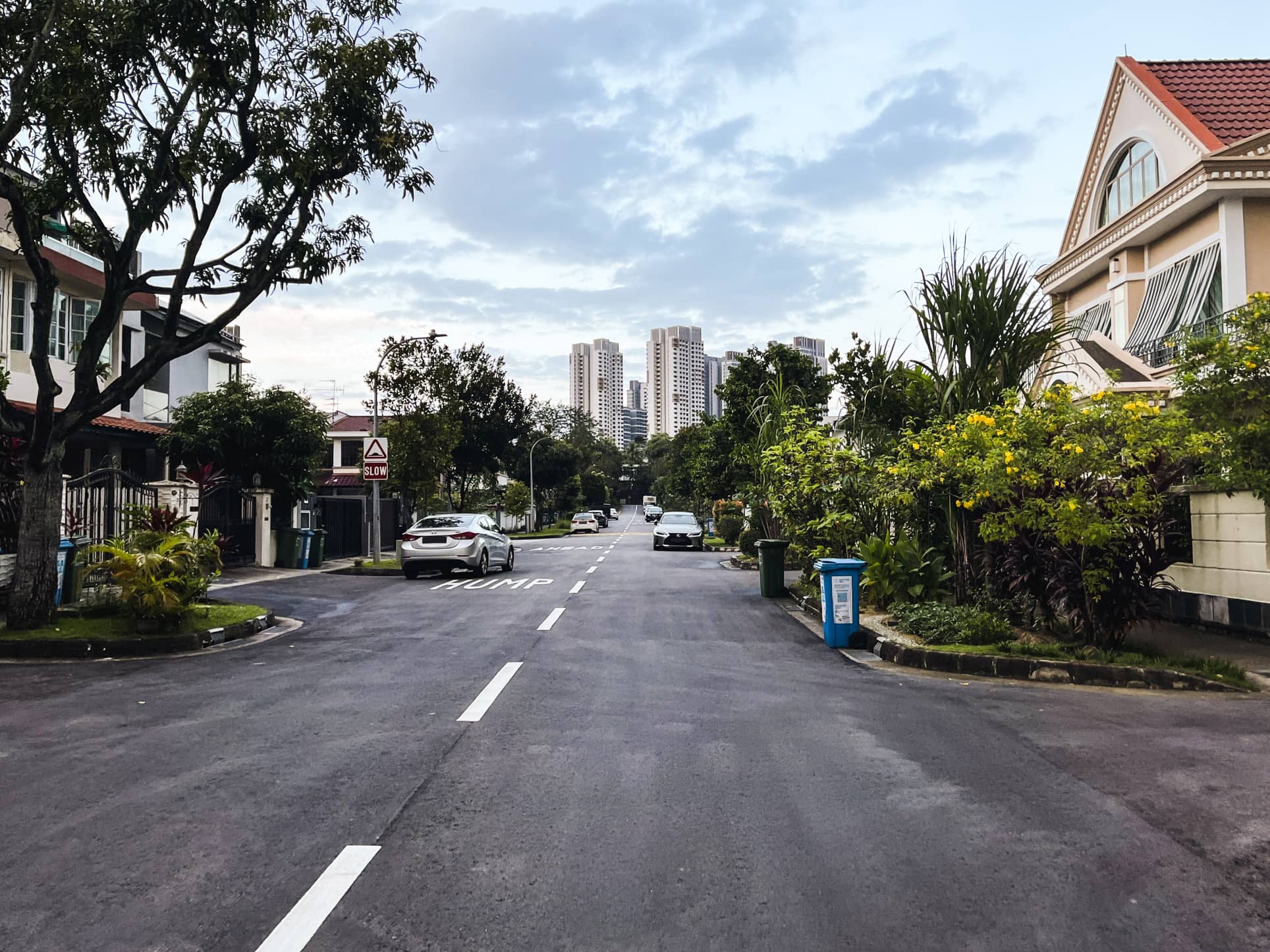 When I visited West Coast landed estate, someone suggested that I should also check out Faber Hills, which is sort of opposite West Coast (separated by the expressway.) I was rather intrigued as my Mother had worked in West Coast all my life but I'd never heard of or been to Faber Hills! Hence, last week, I decided to trot off to the estate to take a look.
Unlike West Coast, which is mostly 999-year leasehold land (with the odd 99-year cluster house), Faber Hills is a freehold landed estate dating back to 1977. As such, the plots and roads are all nice and super spacious. Although I was out in District 5, walking around the estate made me feel like I was in (the less crowded aka more expensive part of) District 10!
If you're wondering just how spacious, let's put it this way. I saw a semi-D that had detached itself from its neighbour and rebuilt itself as a detached home. And some of the plots on which the terrace houses stood looked like they could do the same!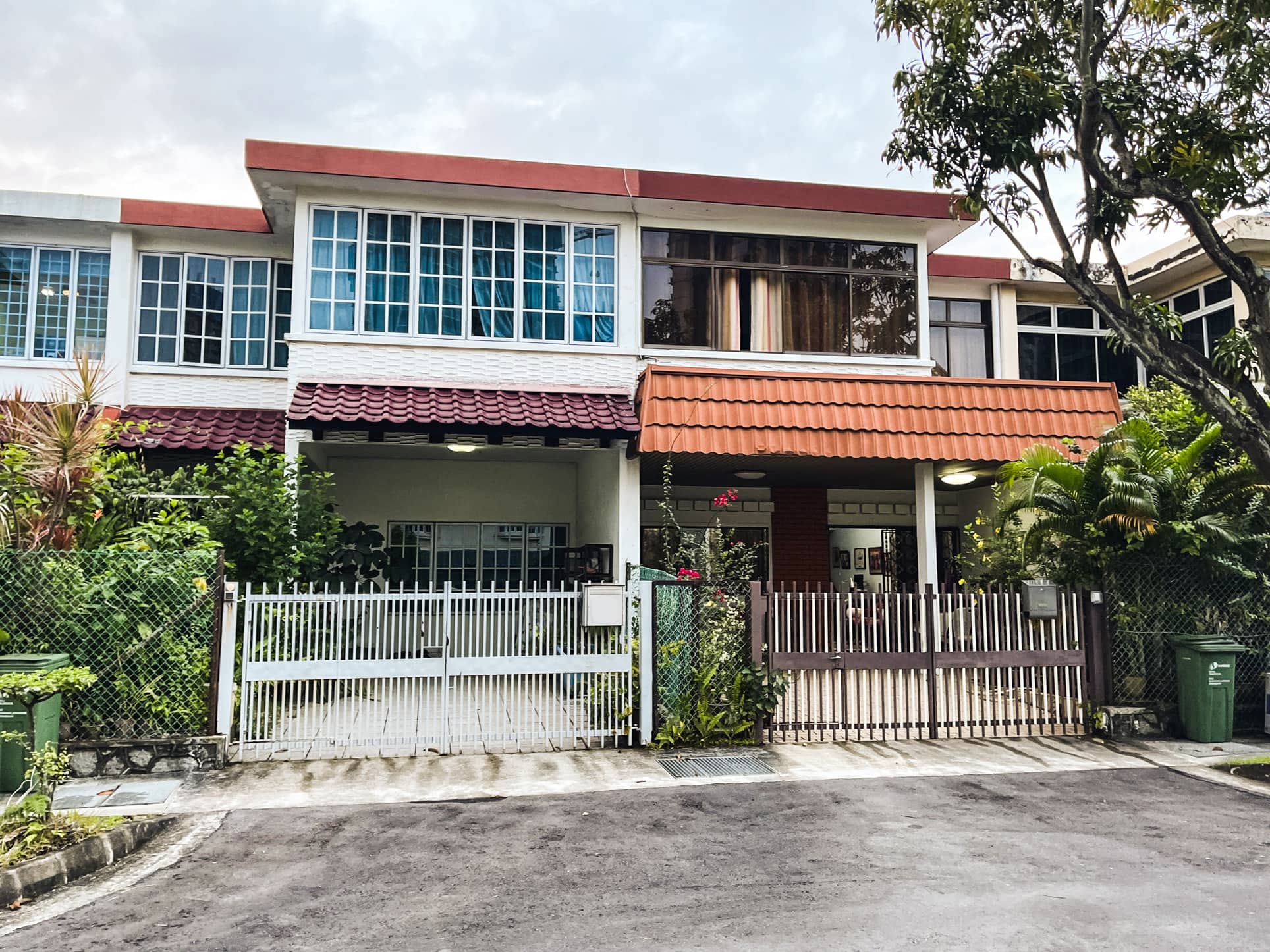 If you've been following this landed series, you'll have noticed that I often gripe about the parking situation, when visiting areas with terrace houses (or 99-year leasehold estates.) However, even on the terraced streets at Faber Hills, parking was no problem at all.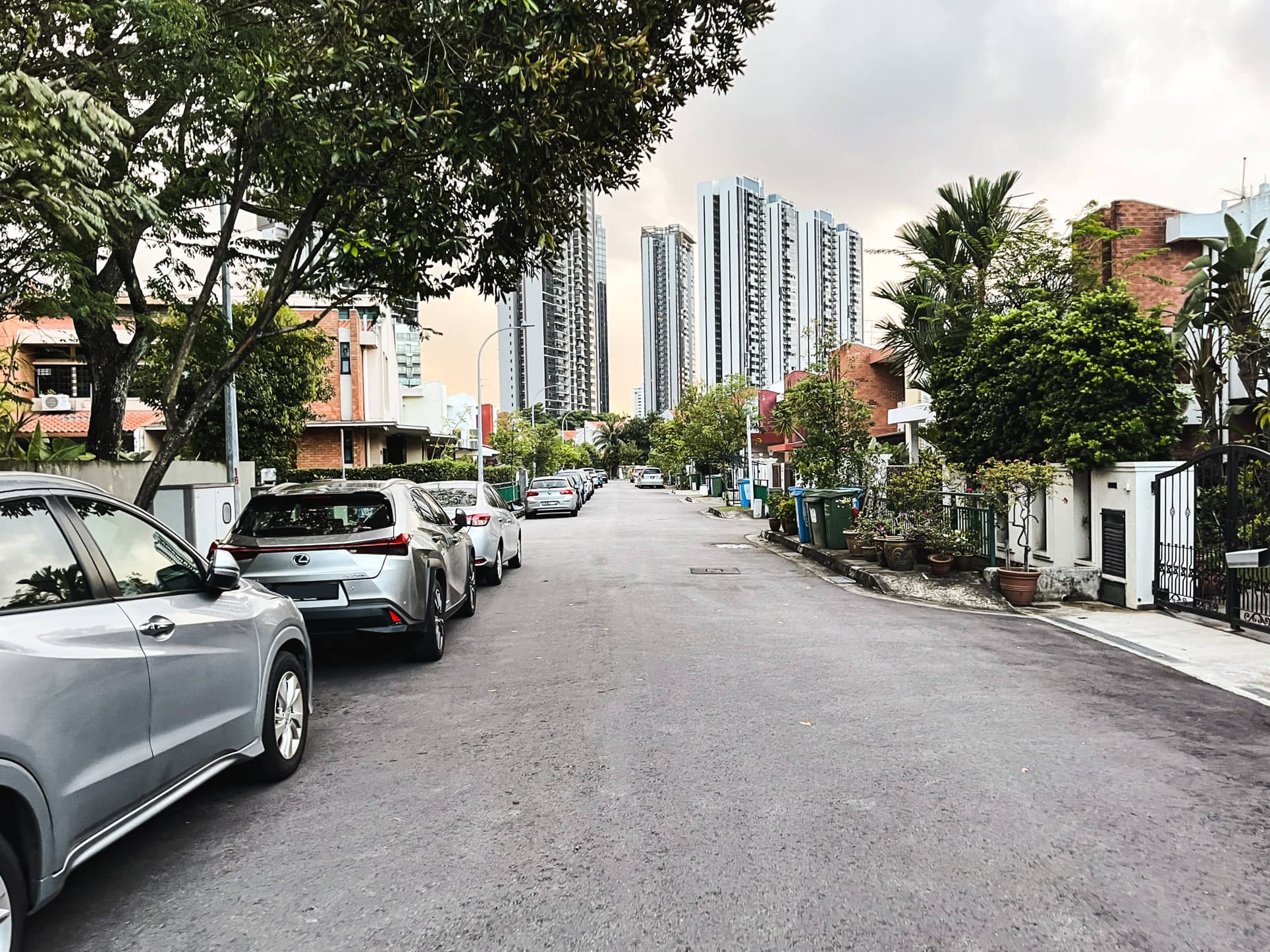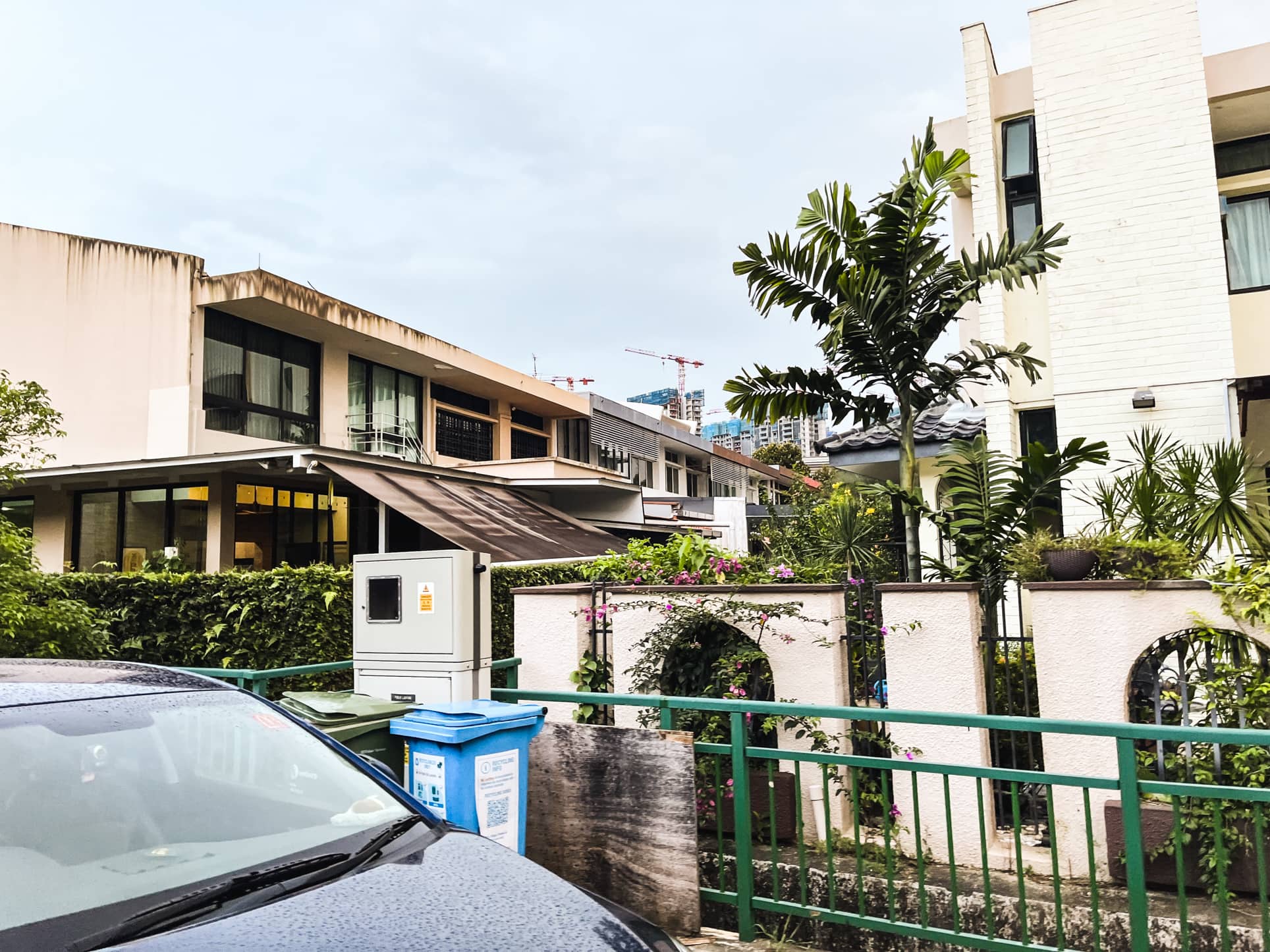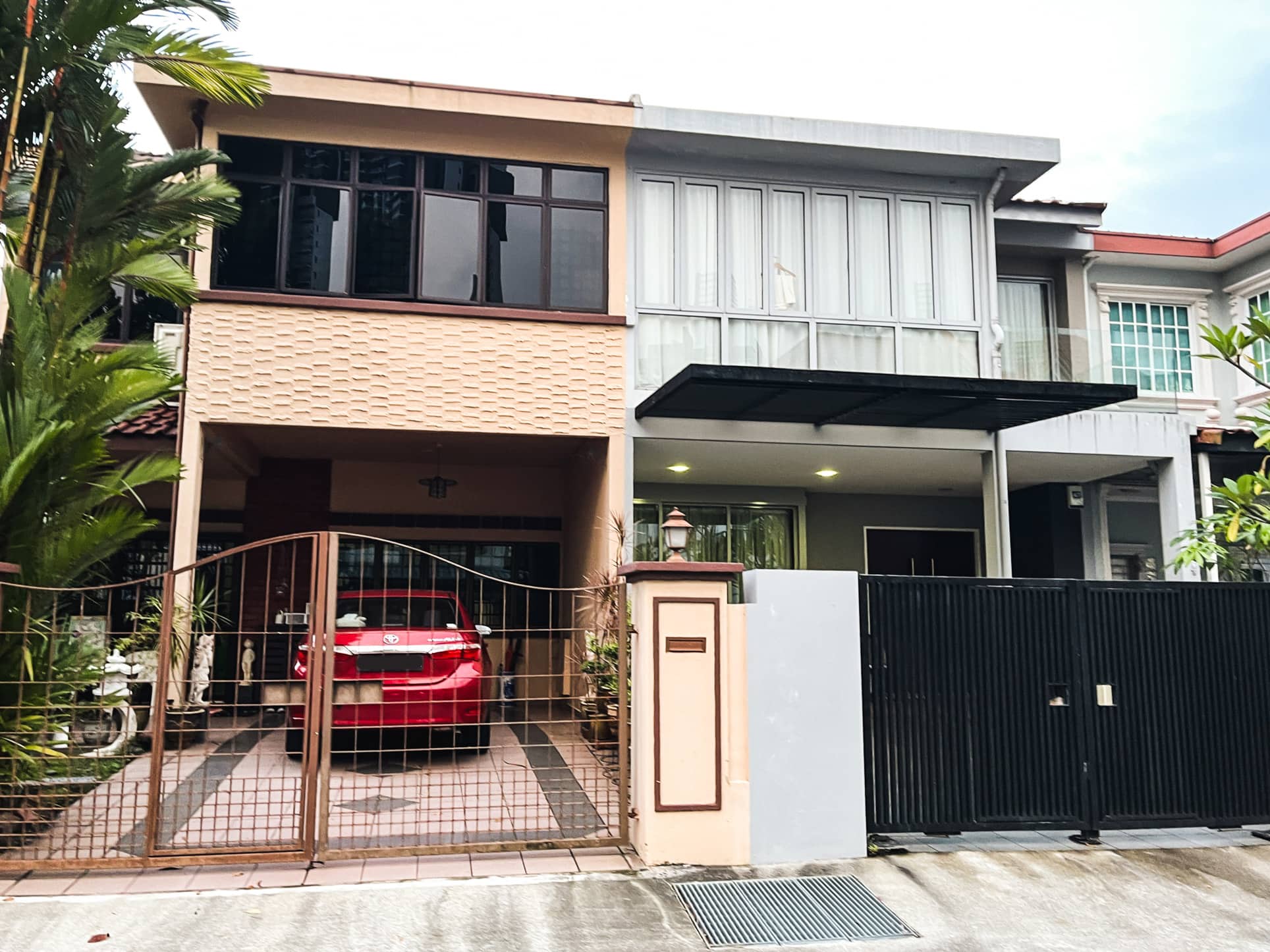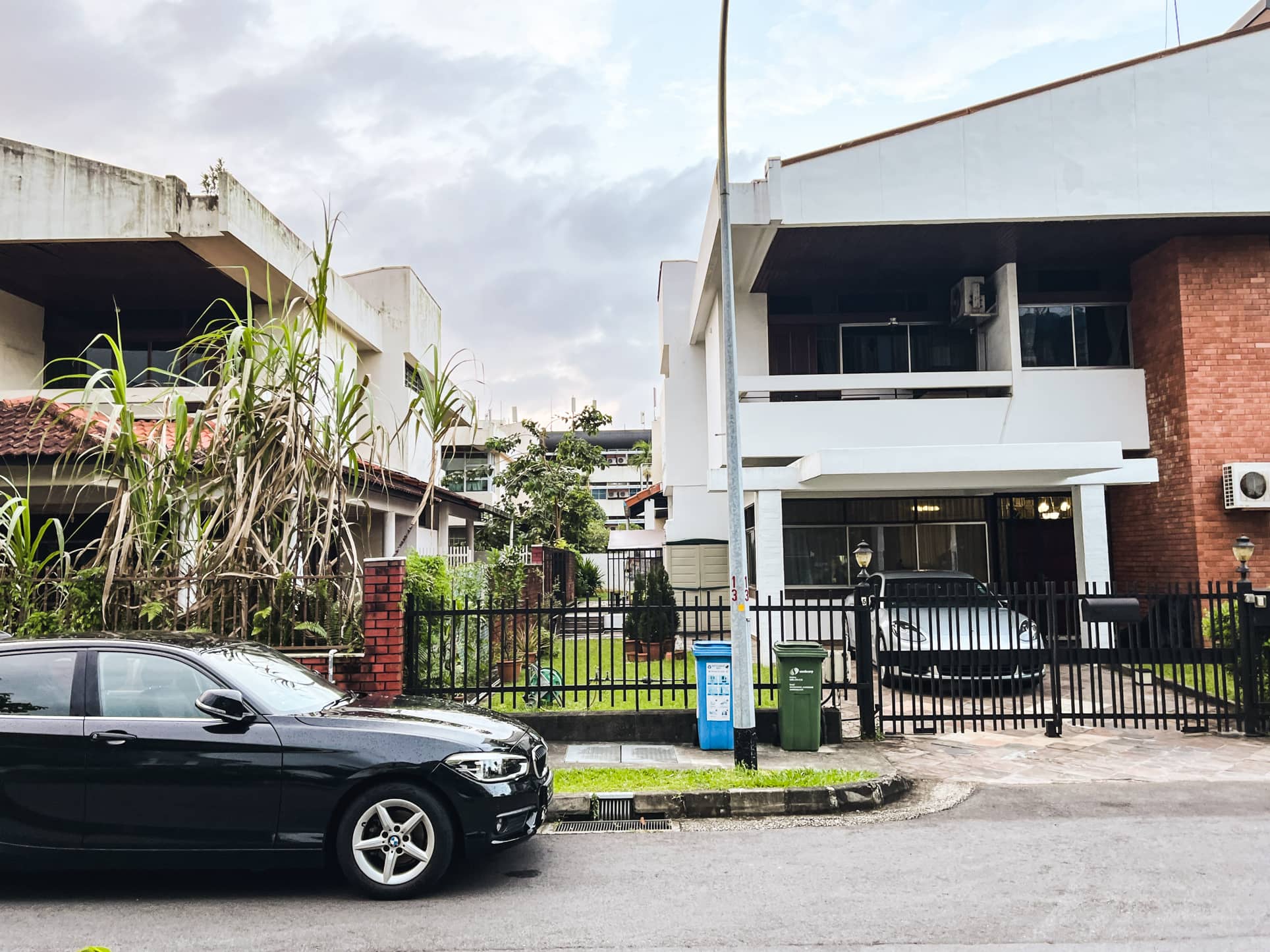 Alas, it seems that residents have also realised what a rare find such space is so, at the time of writing, there were no terrace houses (or apartments) for sale. As far as I could tell, listings were only for semi-Ds and detached properties, with prices ranging from $6.98 million to $16 million.
Ok, I think the last 5 photos have given you a good sense of just how expansive this area is, so let's get on with the rest of the tour!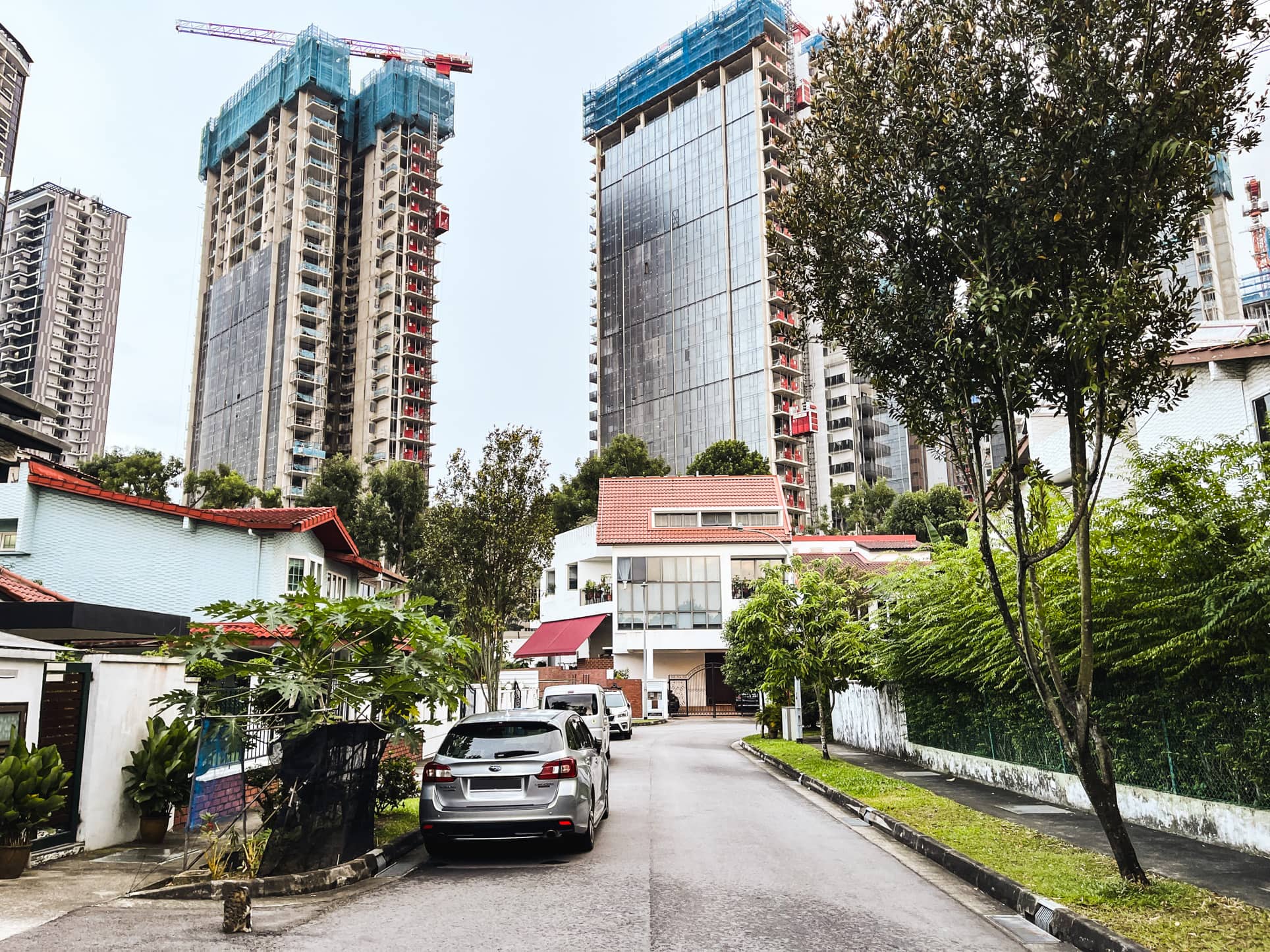 In case you were wondering whether the influx of new residents (Parc Clematis has over 1,400 units (click through for our review of the project) would impact the serenity of the estate, I'm no oracle, but even with the current 2 neighbouring condos (755 units for Trilinq and 276 units for Regent Park), the area still feels peaceful, so hopefully it wouldn't be too bad. (There are more condos, such as Faber Crest, at the other end of the estate which I've not included here FYI.) Moreover, it looks like the residents of the condos would be able to enter their developments without having to drive through the landed enclave, so that should provide a bit of a buffer.
Fun fact: Parc Clematis sold 324 units on Day 1 so perhaps that is some indication of how in-demand the area (or development) is!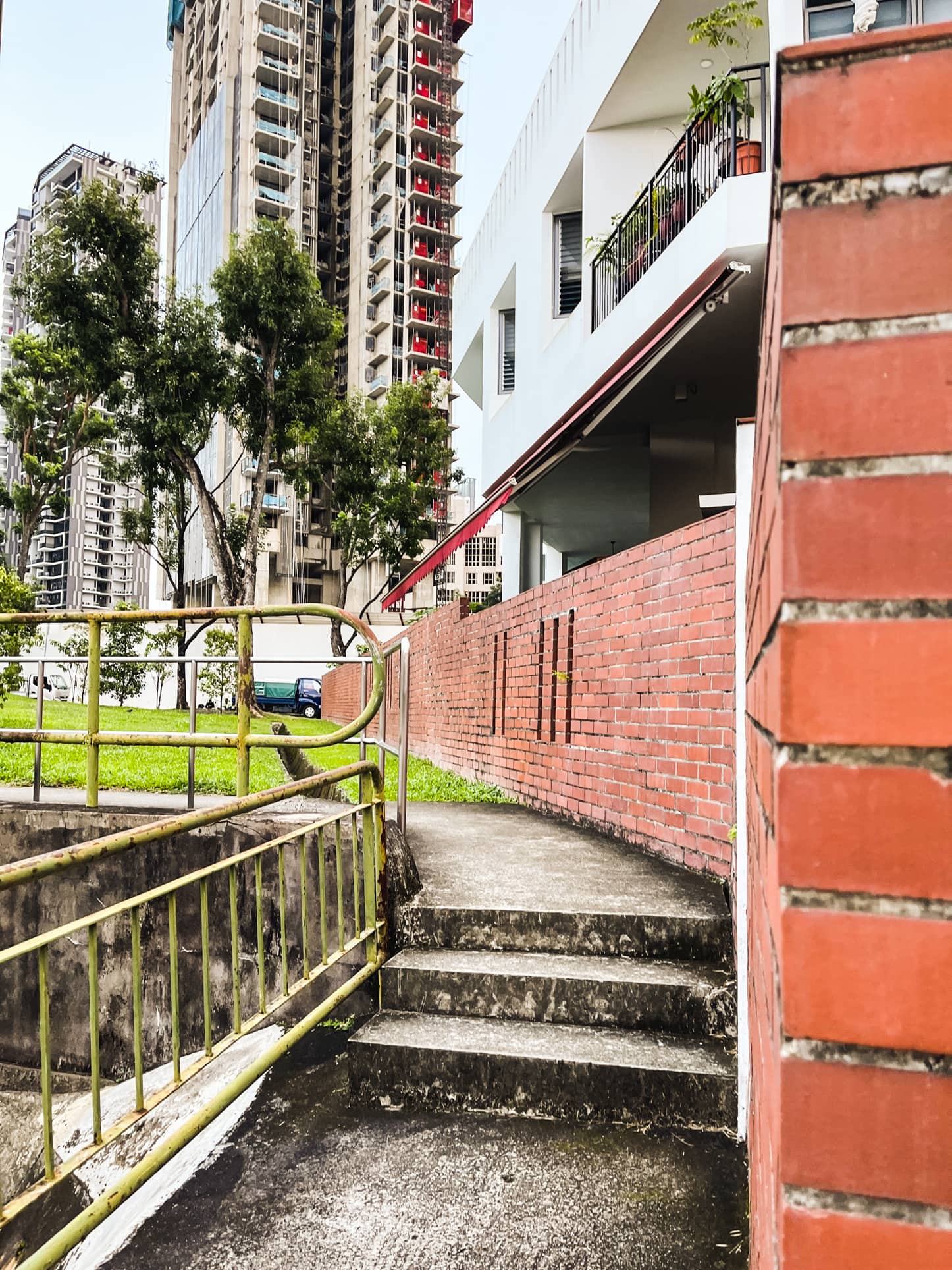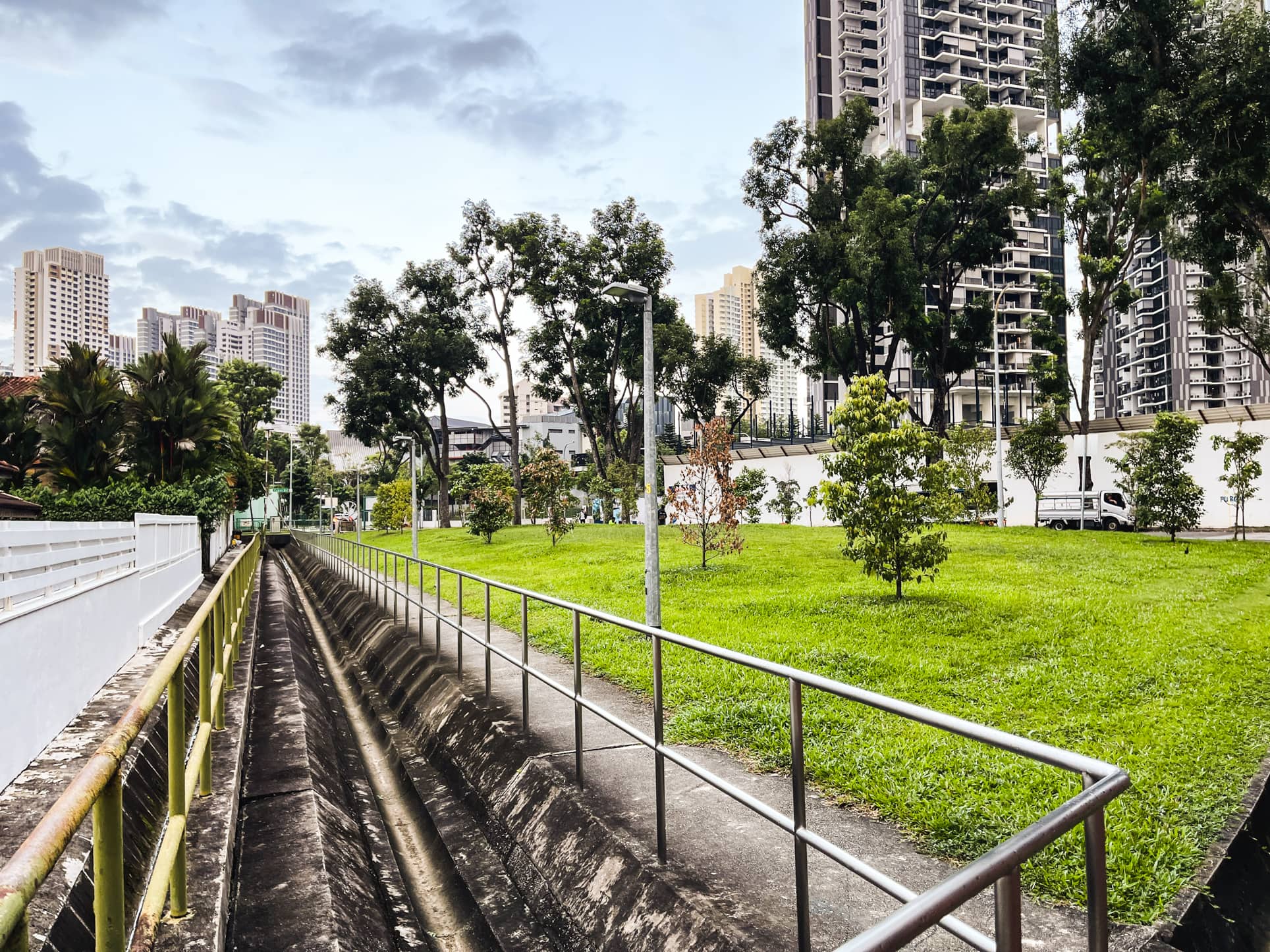 Nan Hua Primary School is undoubtedly a draw for many potential buyers as it is a stone's throw from most of the estate (within walking distance and the ever-so-important 1 km mark though do check if the specific house you are interested in is across the other side of Faber Walk (and closer to Waterfront@Faber/Faber Crest.) Besides Nan Hua, there is also Clementi Primary, Qifa Primary, and Pei Tong Primary, all of which are within 1 km of most of the units here.
Note: If you're looking for Secondary School – although the 1 km distance criteria don't apply for entry into Secondary Schools, the closest would be Clementi Town, Nan Hua High, and Commonwealth Secondary.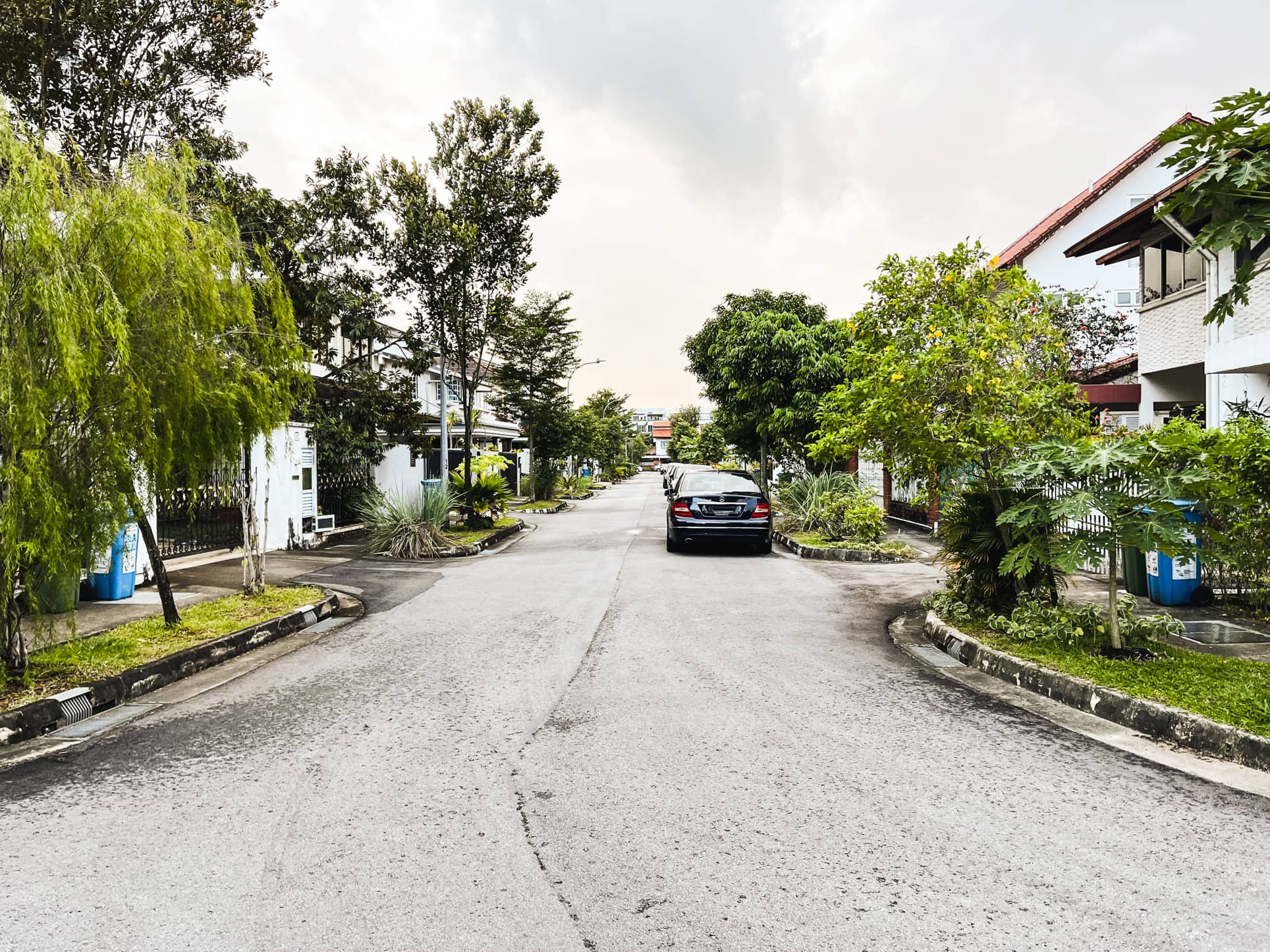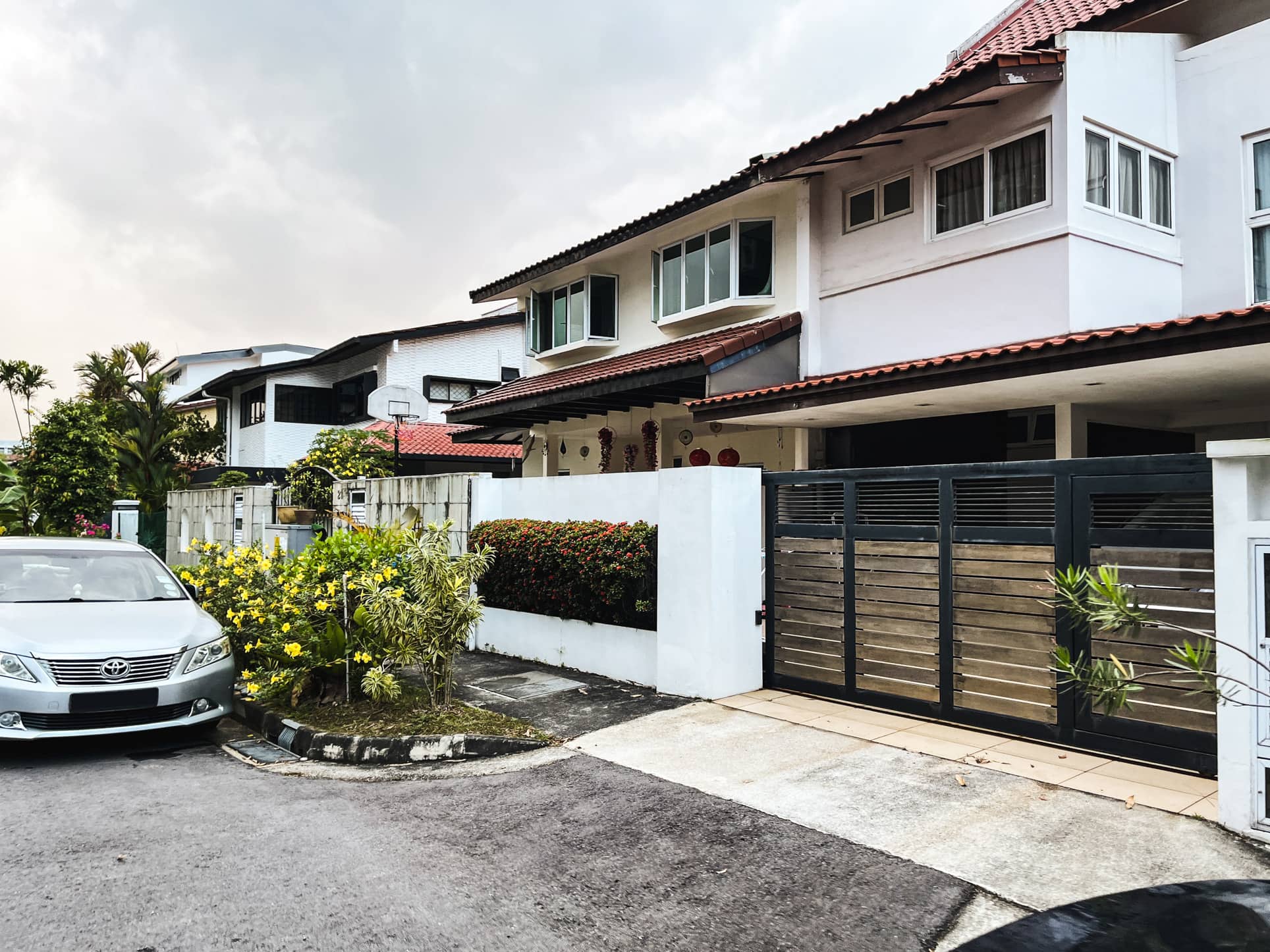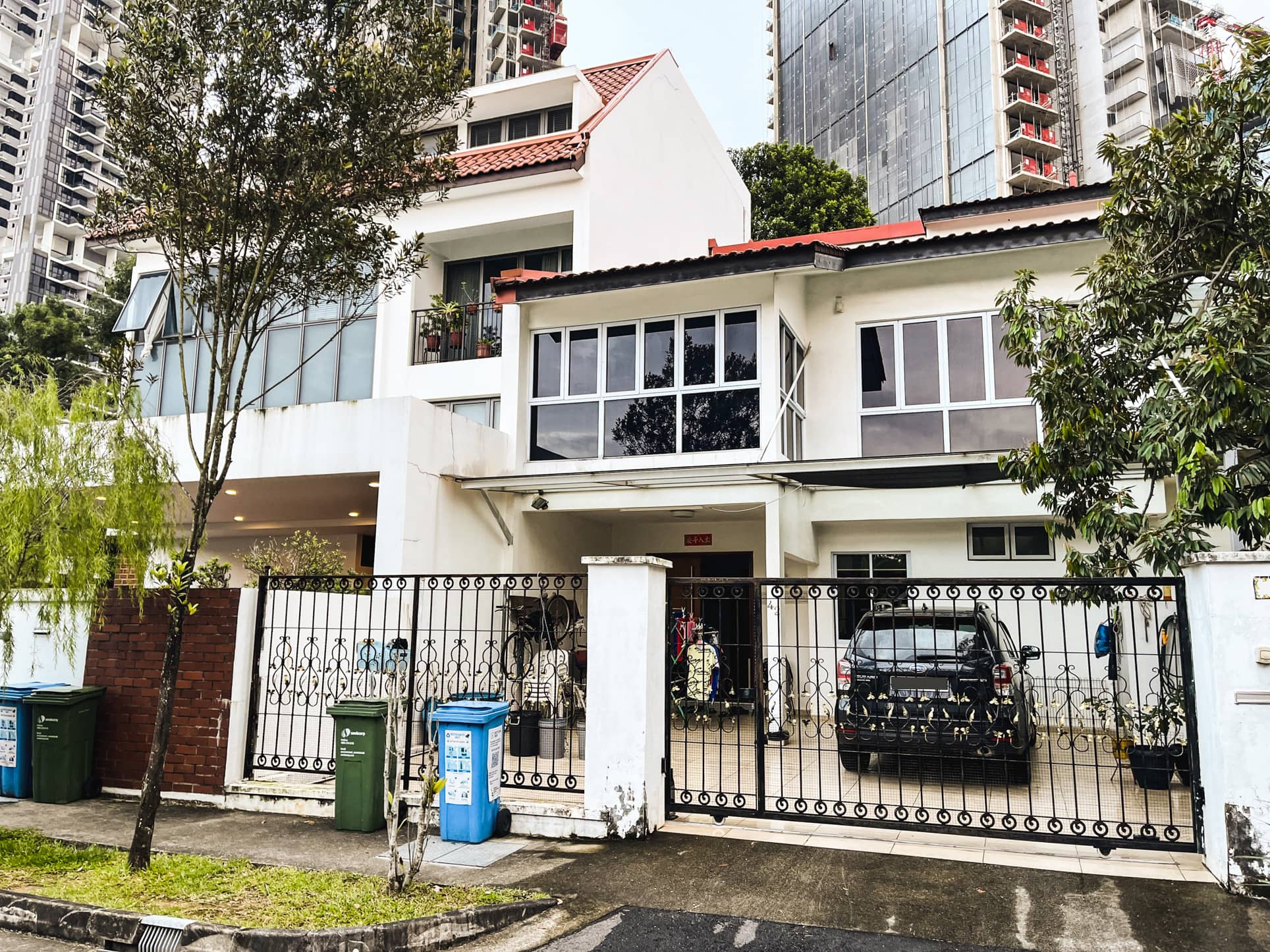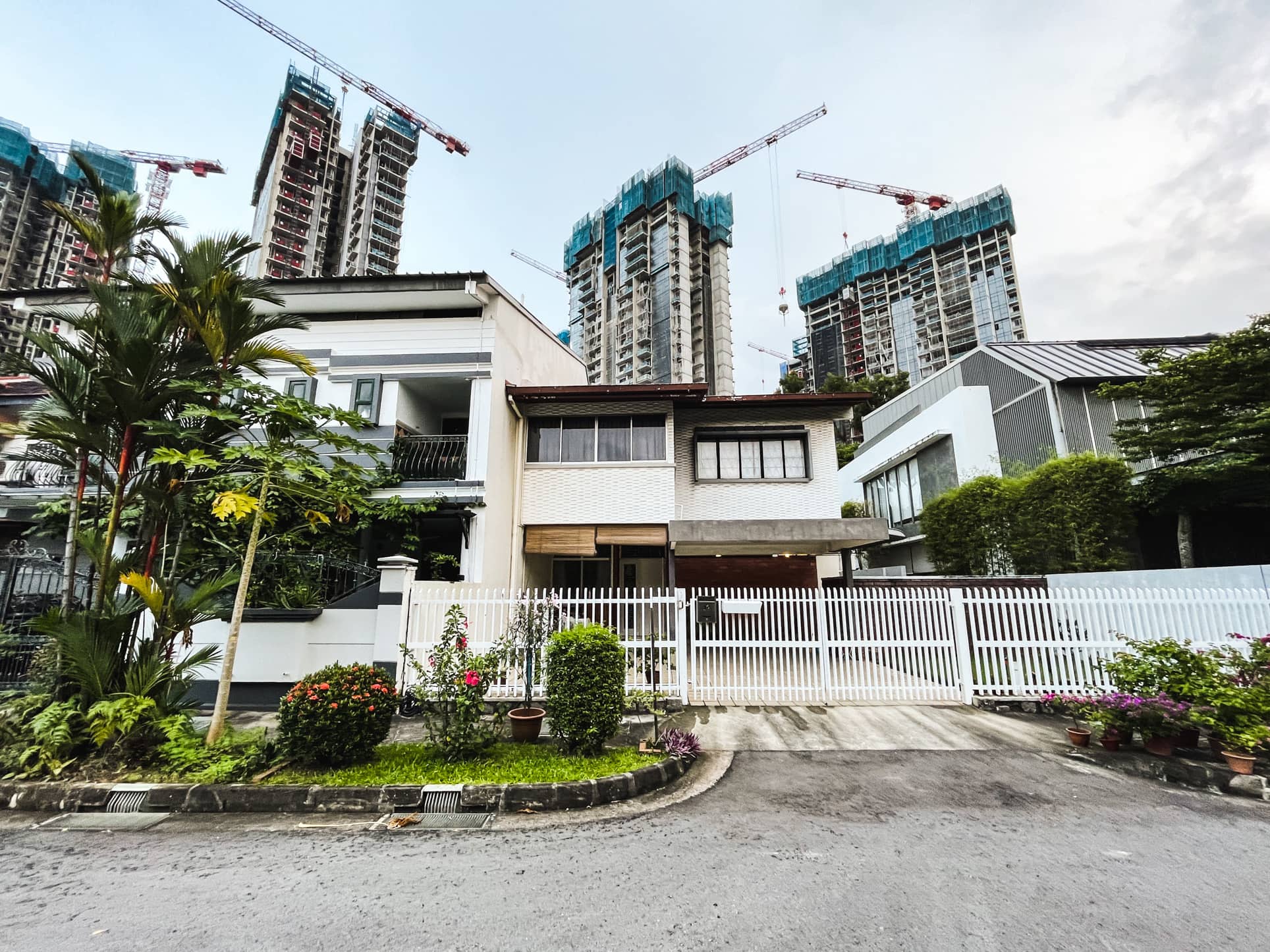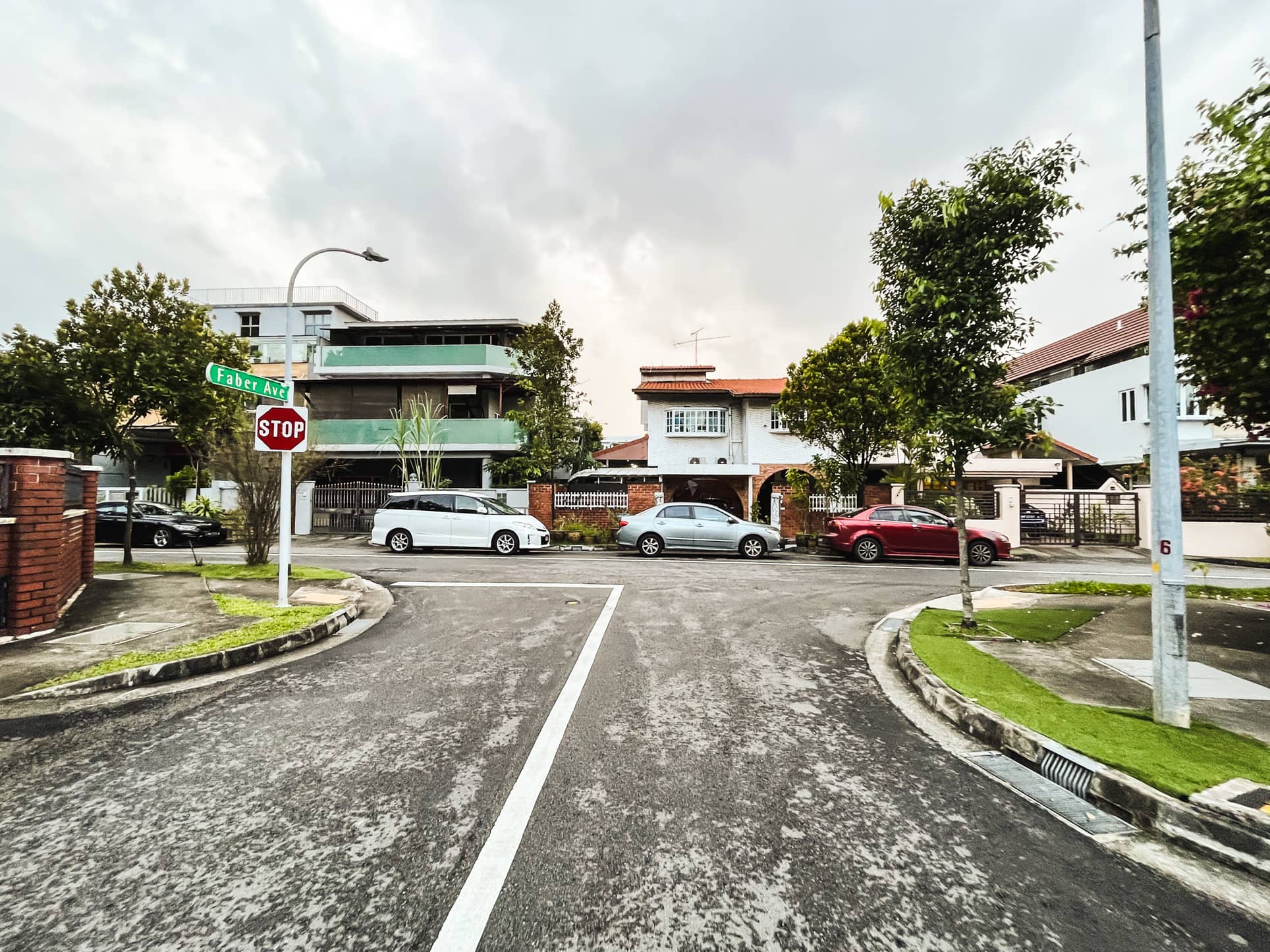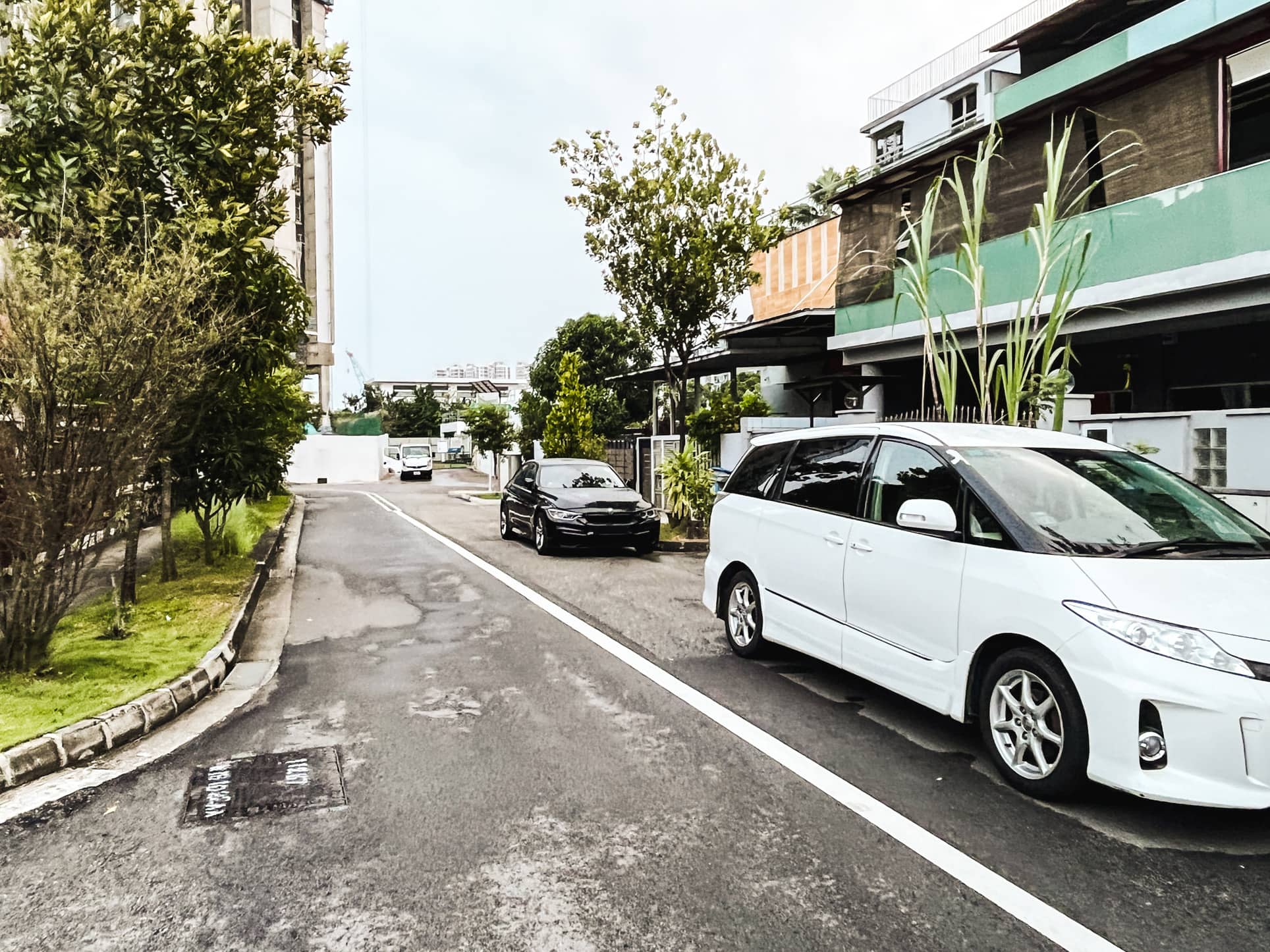 As construction is still ongoing, if you turn to the left, you will see a lot of construction workers sitting behind the houses.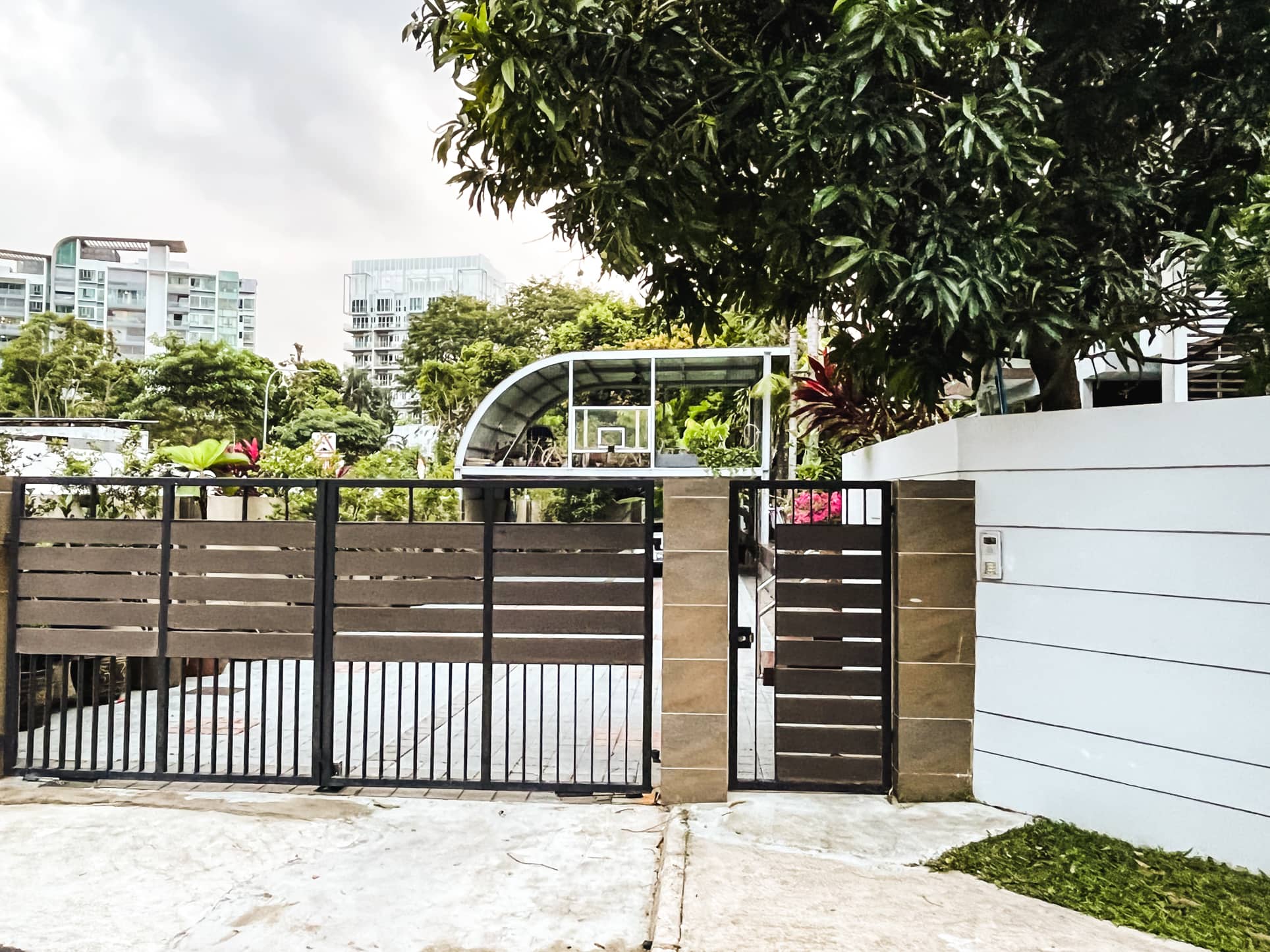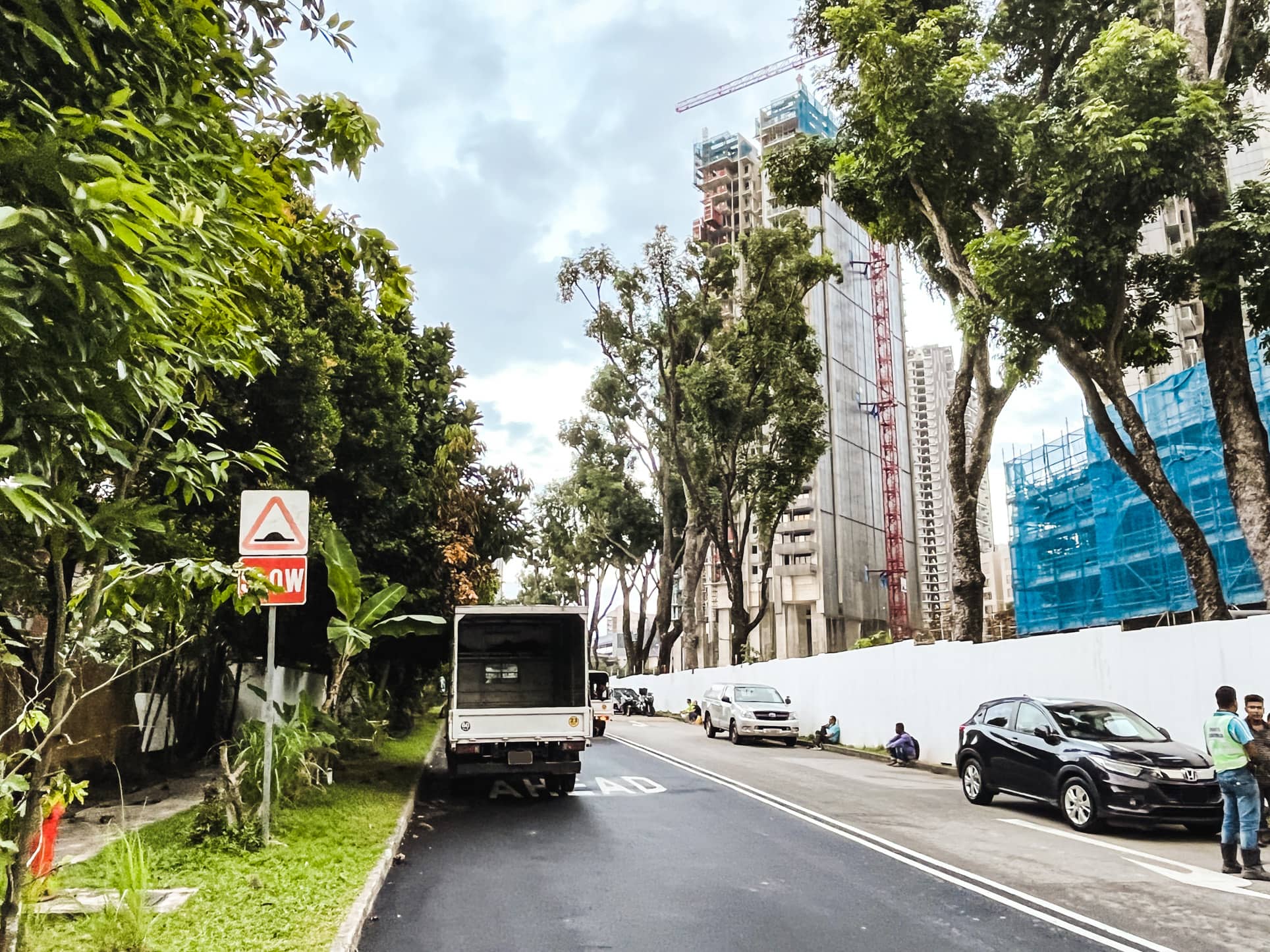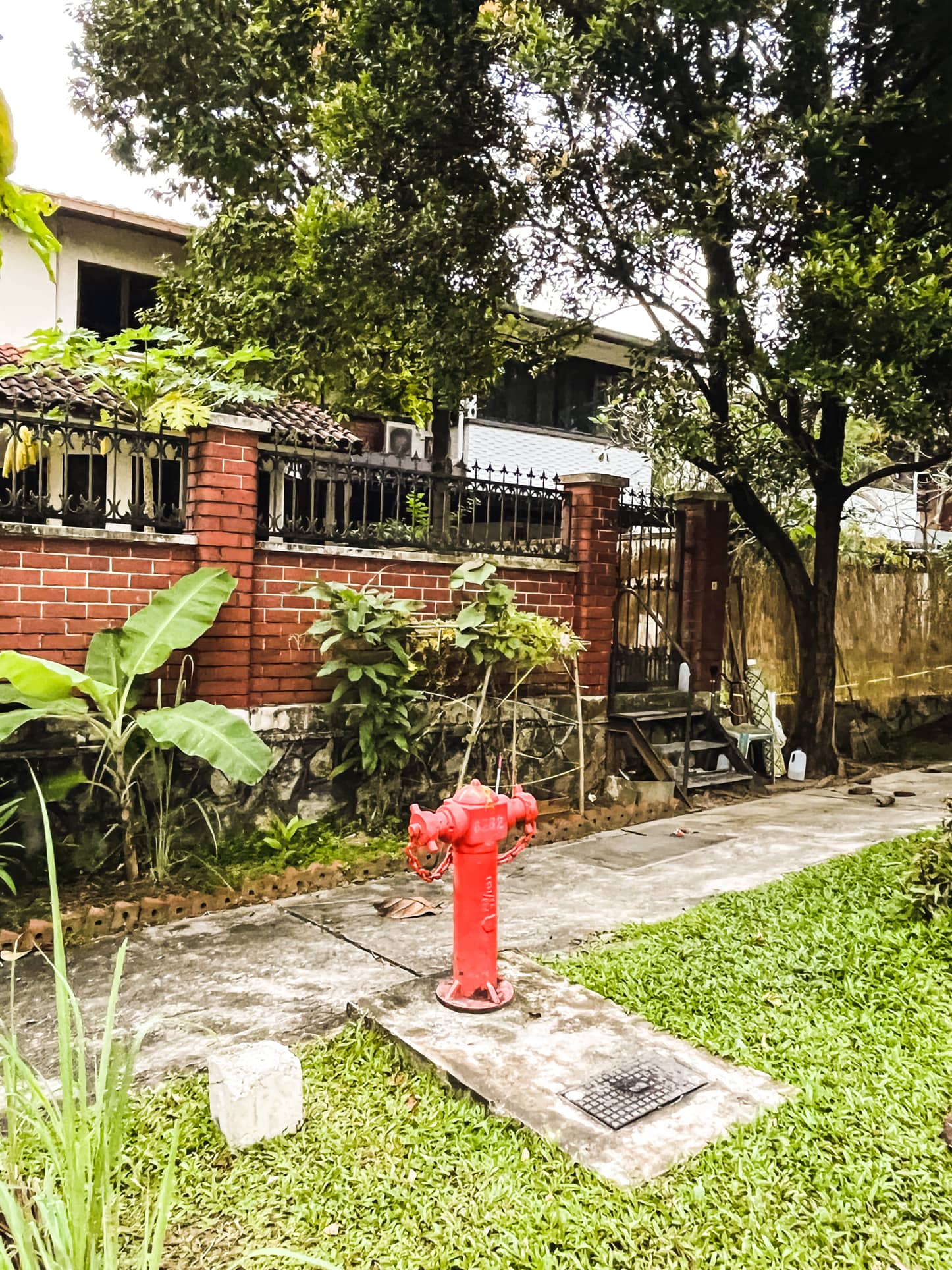 Anyway, we've seen enough of Jalan Lempeng now so let's walk down another street.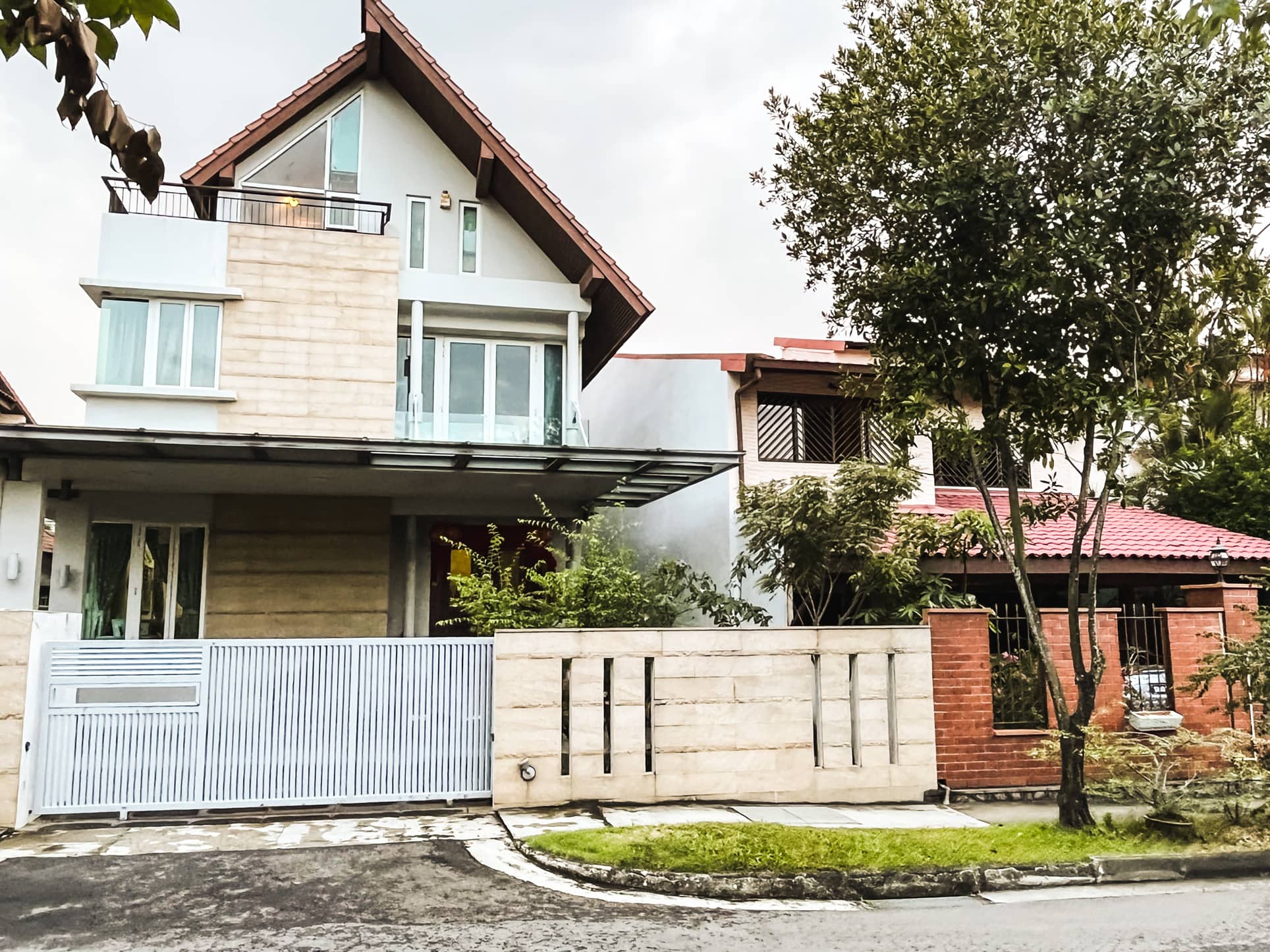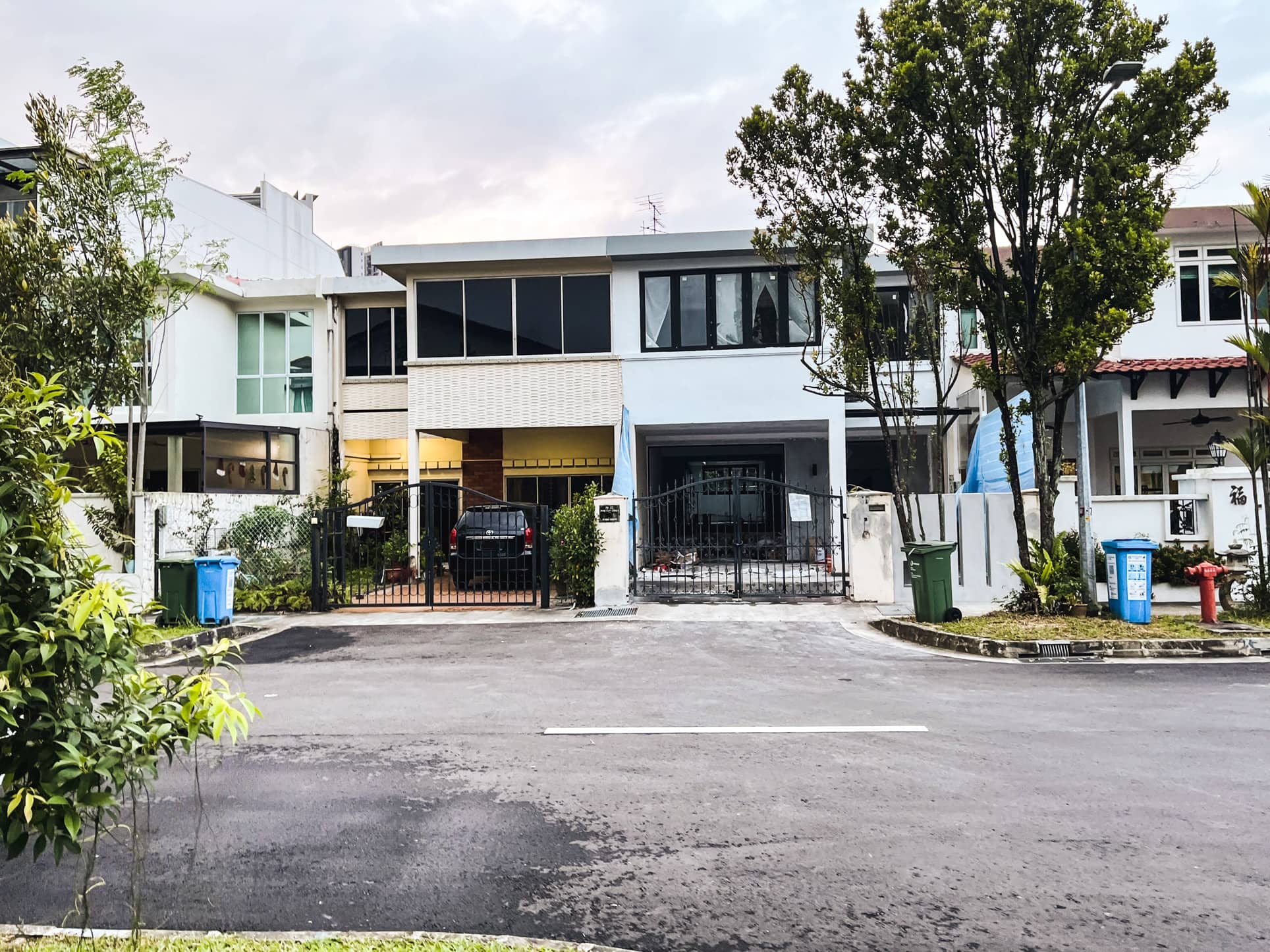 If you walk down Faber Drive and pass the Faber Avenue junction you'll reach a dead-end for cars, but with pedestrian access to a bus stop and overhead bridge. The bridge brings you across the overhead bridge, to NEWest Mall, which is the closest shopping mall to Faber Hills although not a very buzzing one, at the moment. The second closest mall is Clementi Mall aka Clementi MRT which is about a 16-minute walk away, also across another major road, or a 2-minute drive. Somehow, because they're separated by large roads, NEWest and Clementi Mall feel much further from Faber Hills than they actually are. If both of these malls don't take your fancy, you'll have to head further to IMM and JEM (about 2-3 km away.)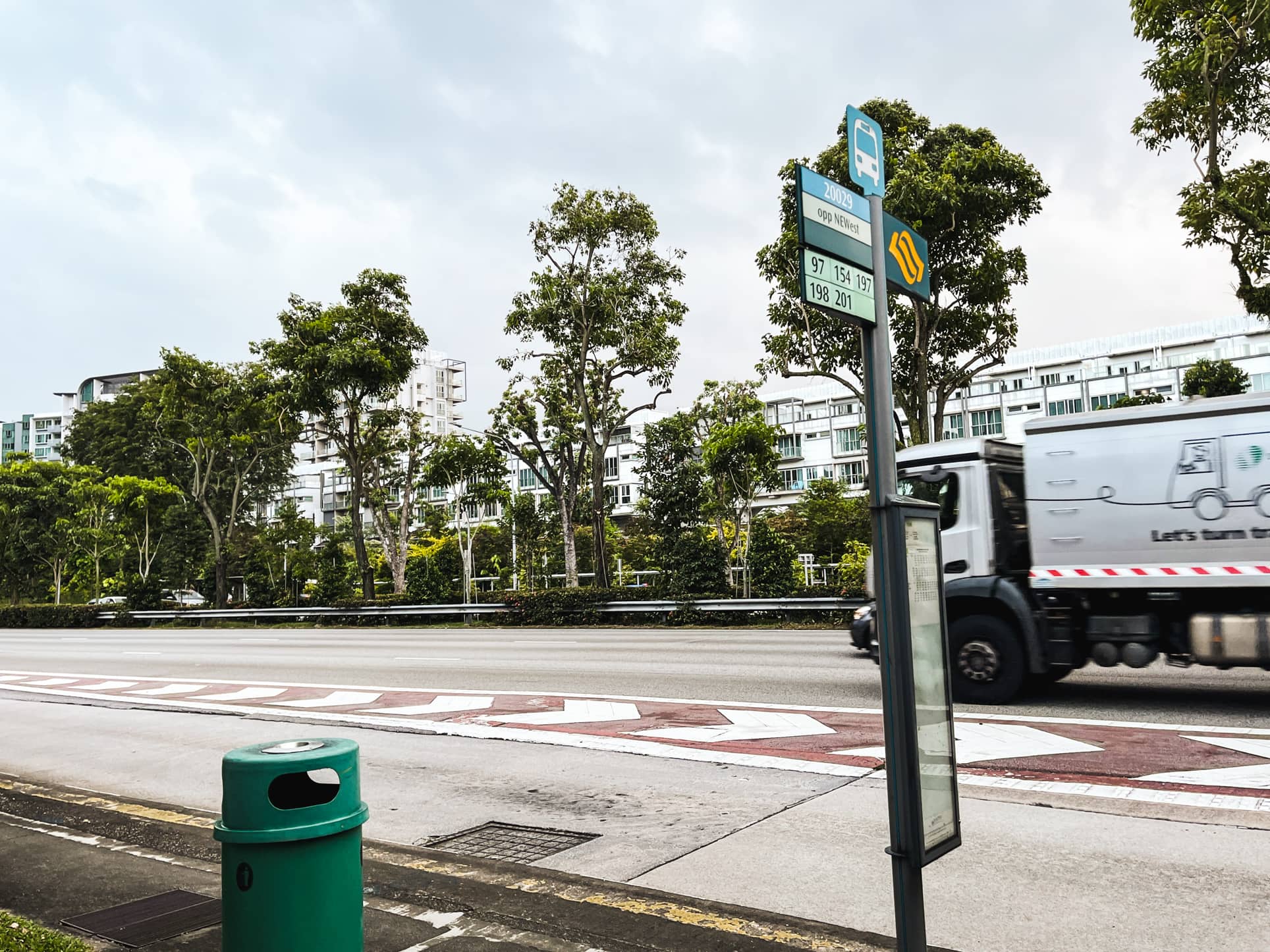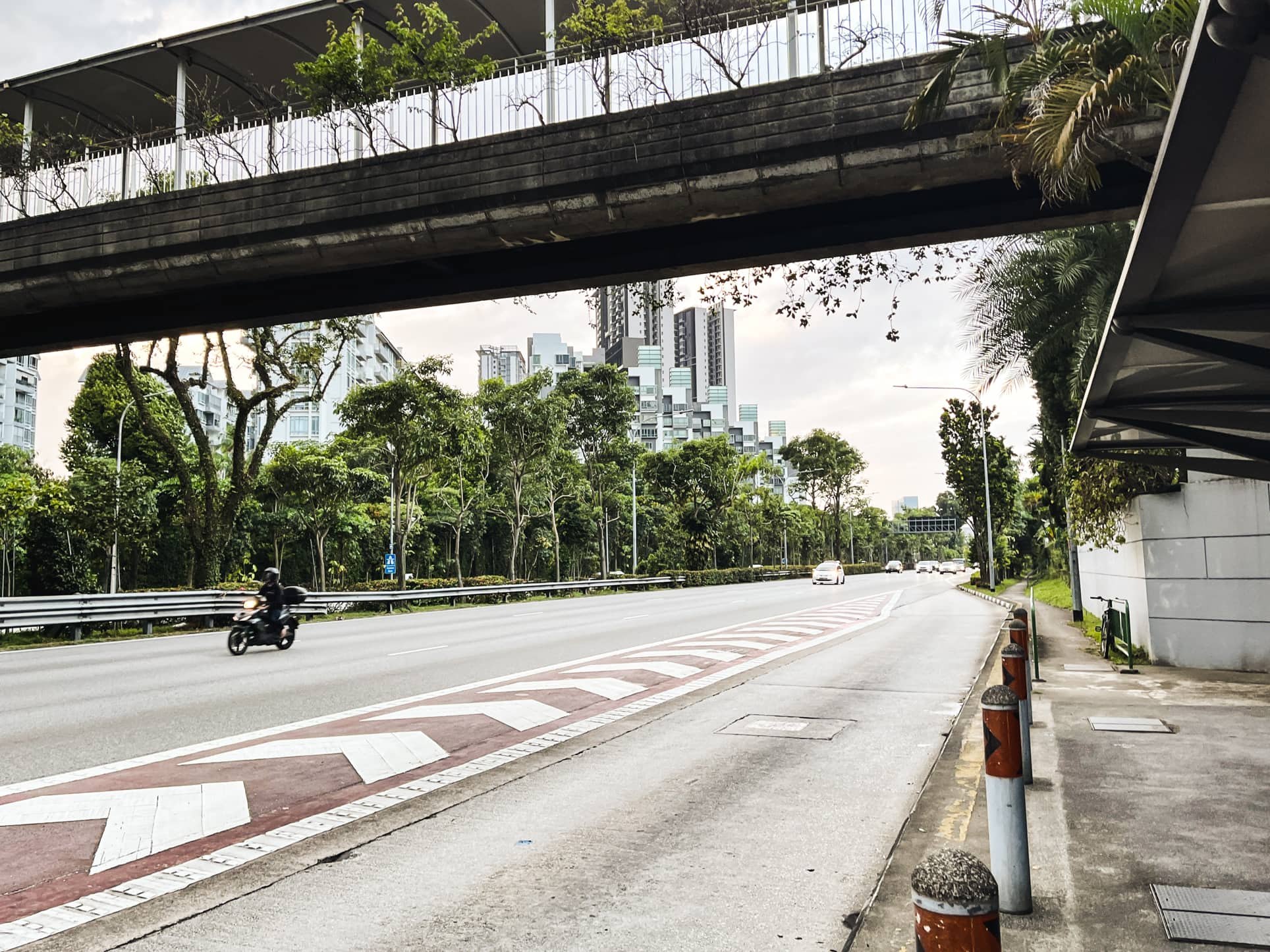 FYI: there isn't a large grocery even if you cross the road to NEWest. The closest I know of is the Fairprice Finest at Clementi Mall and the Fairprice at West Coast Drive (which is also where you find Ayer Rajah Food Centre.)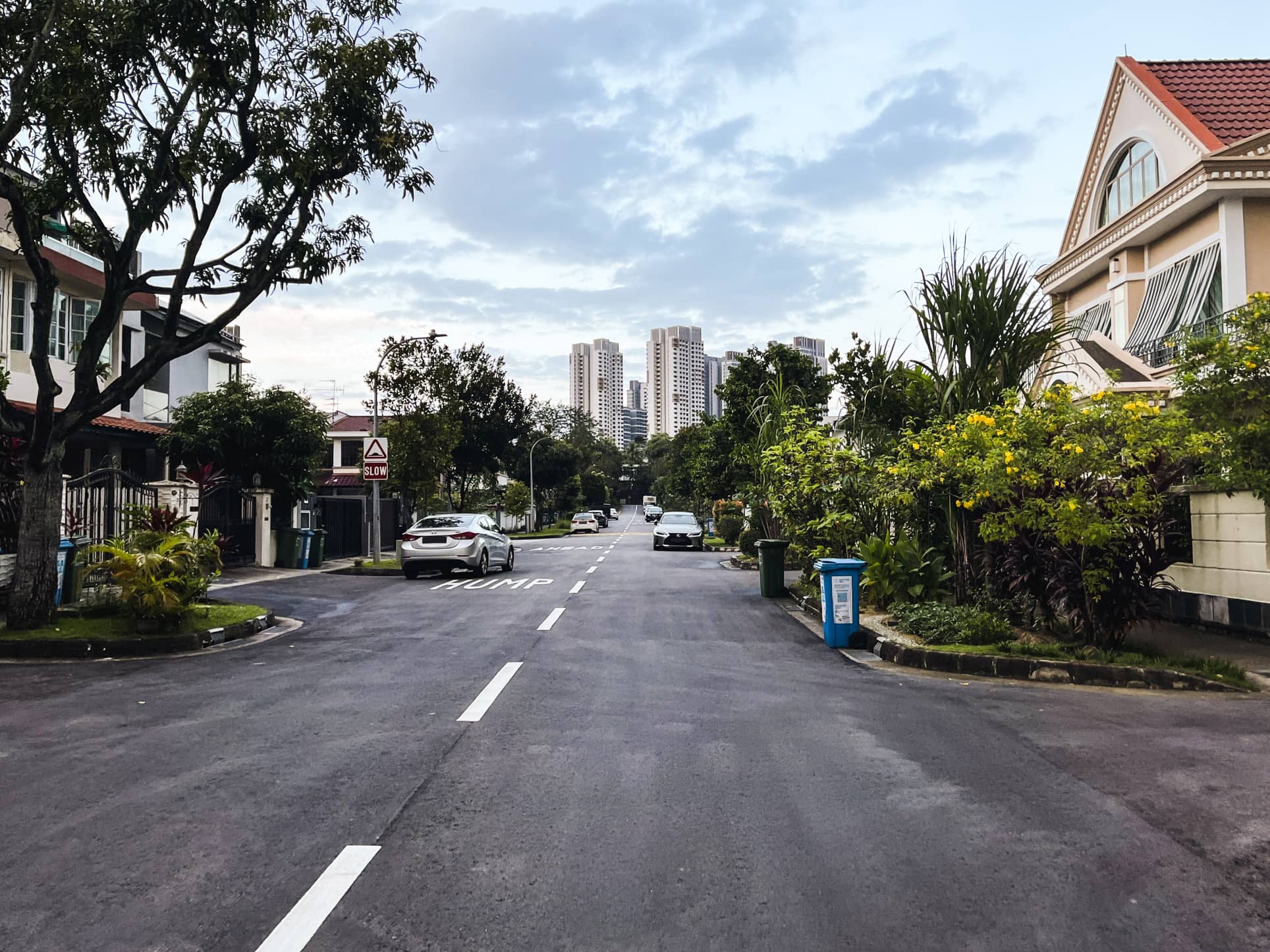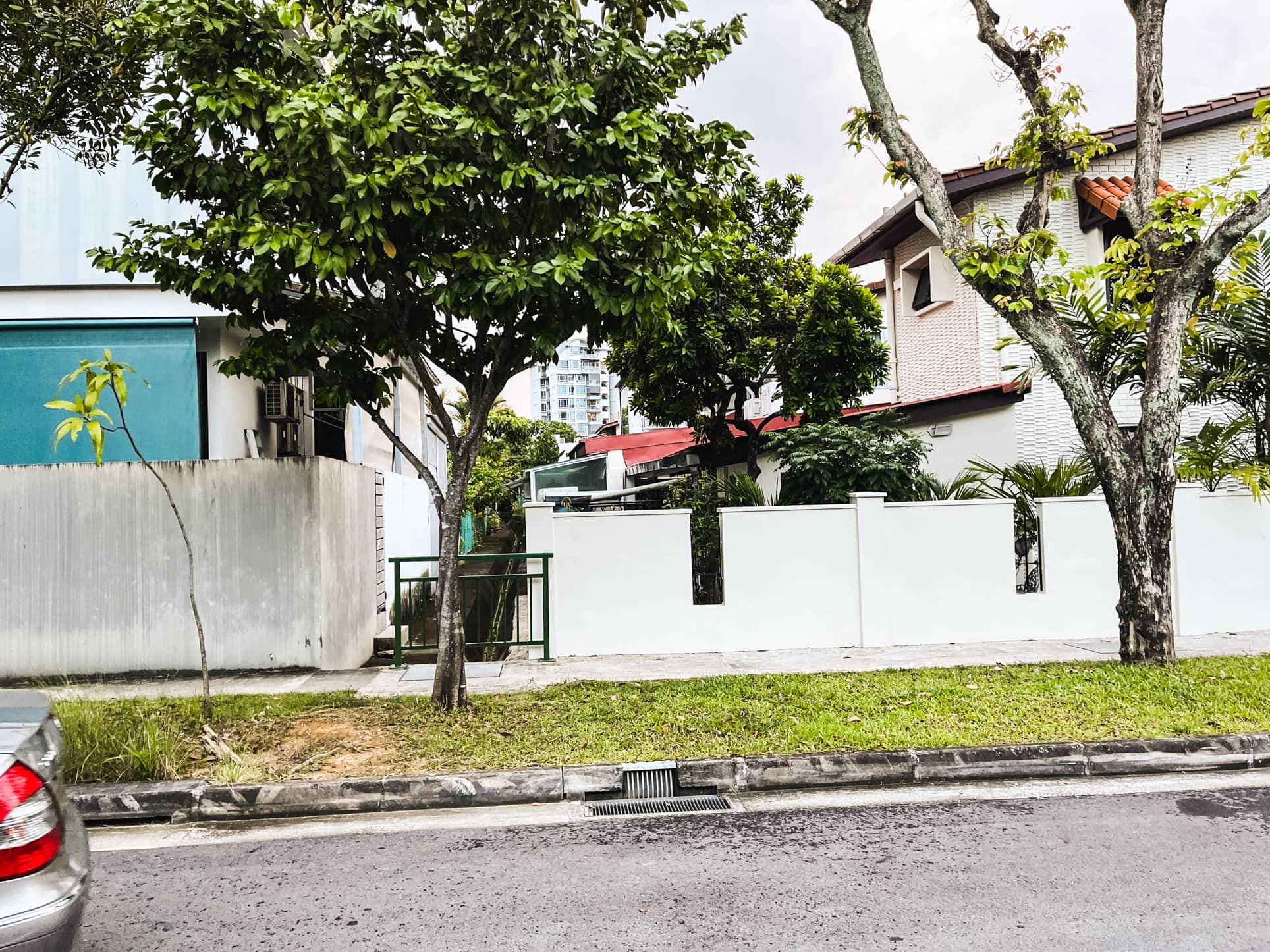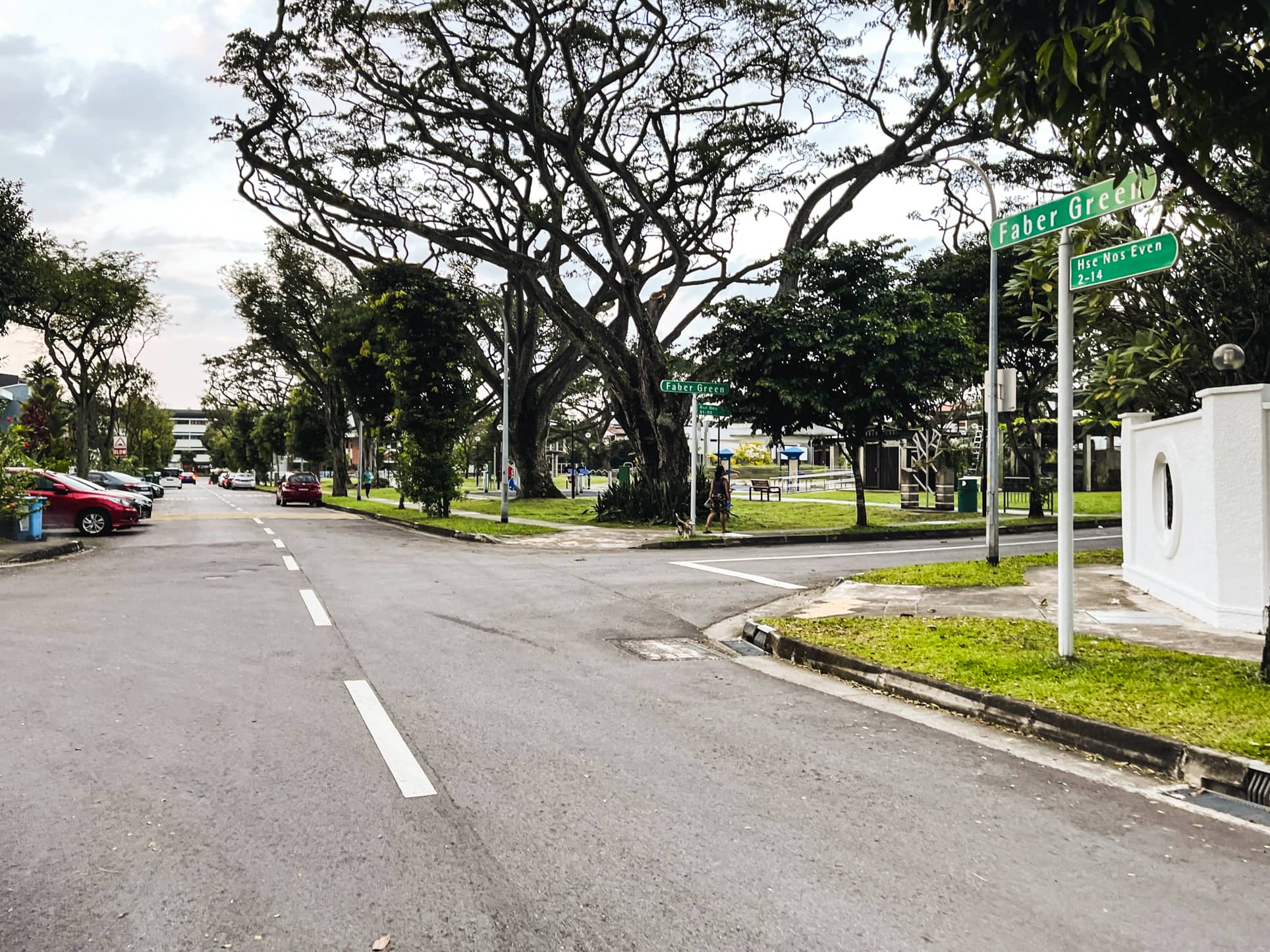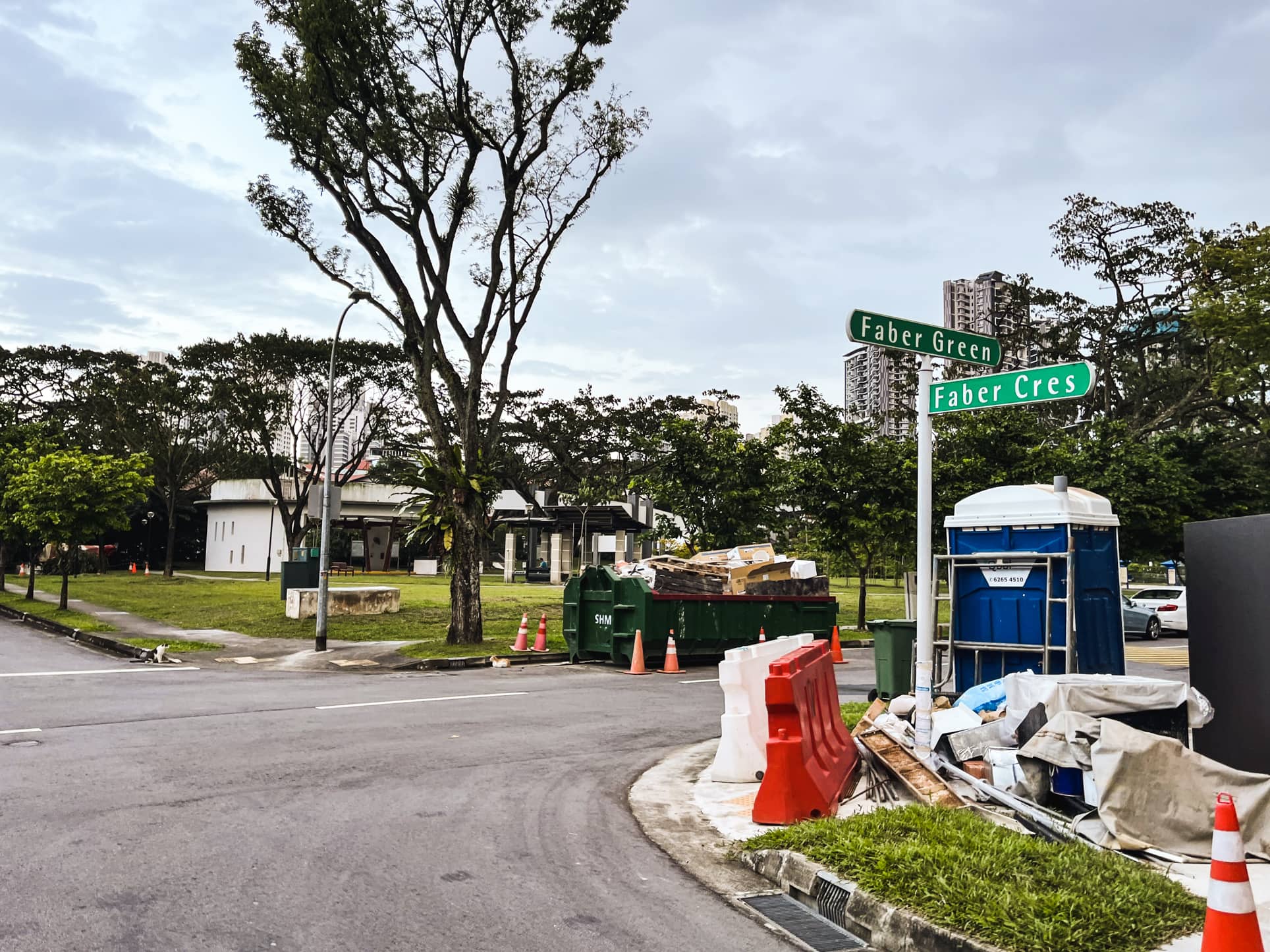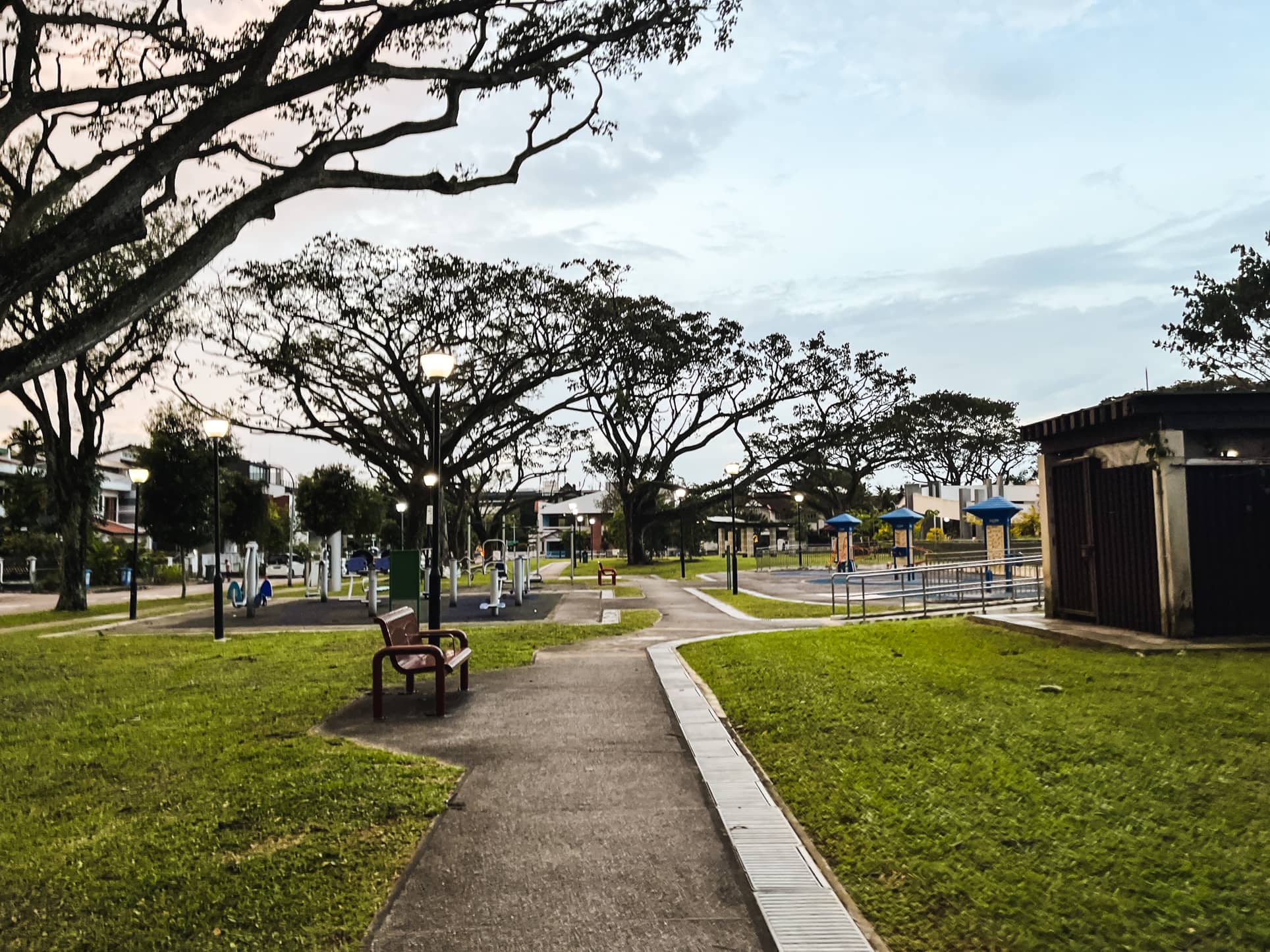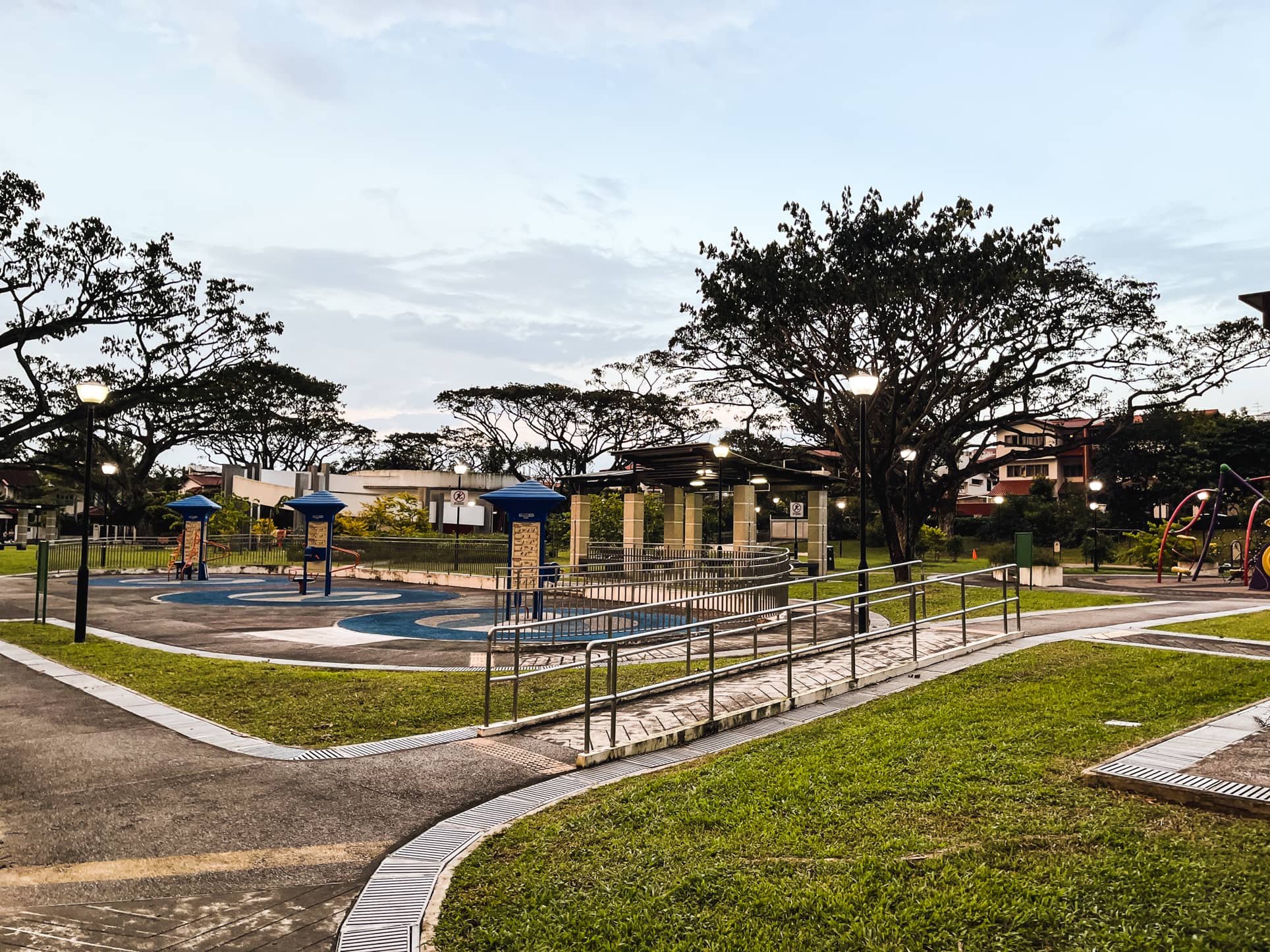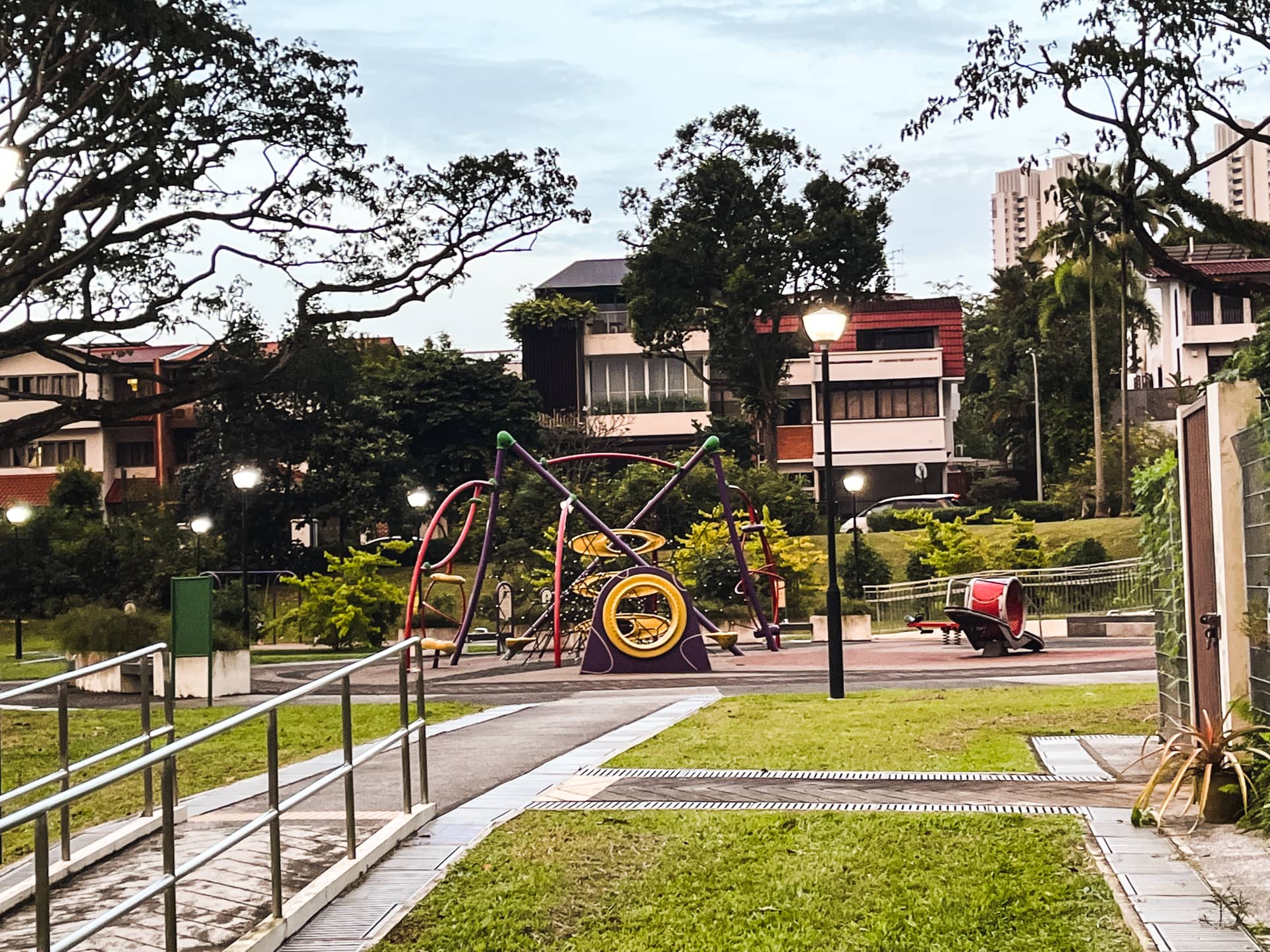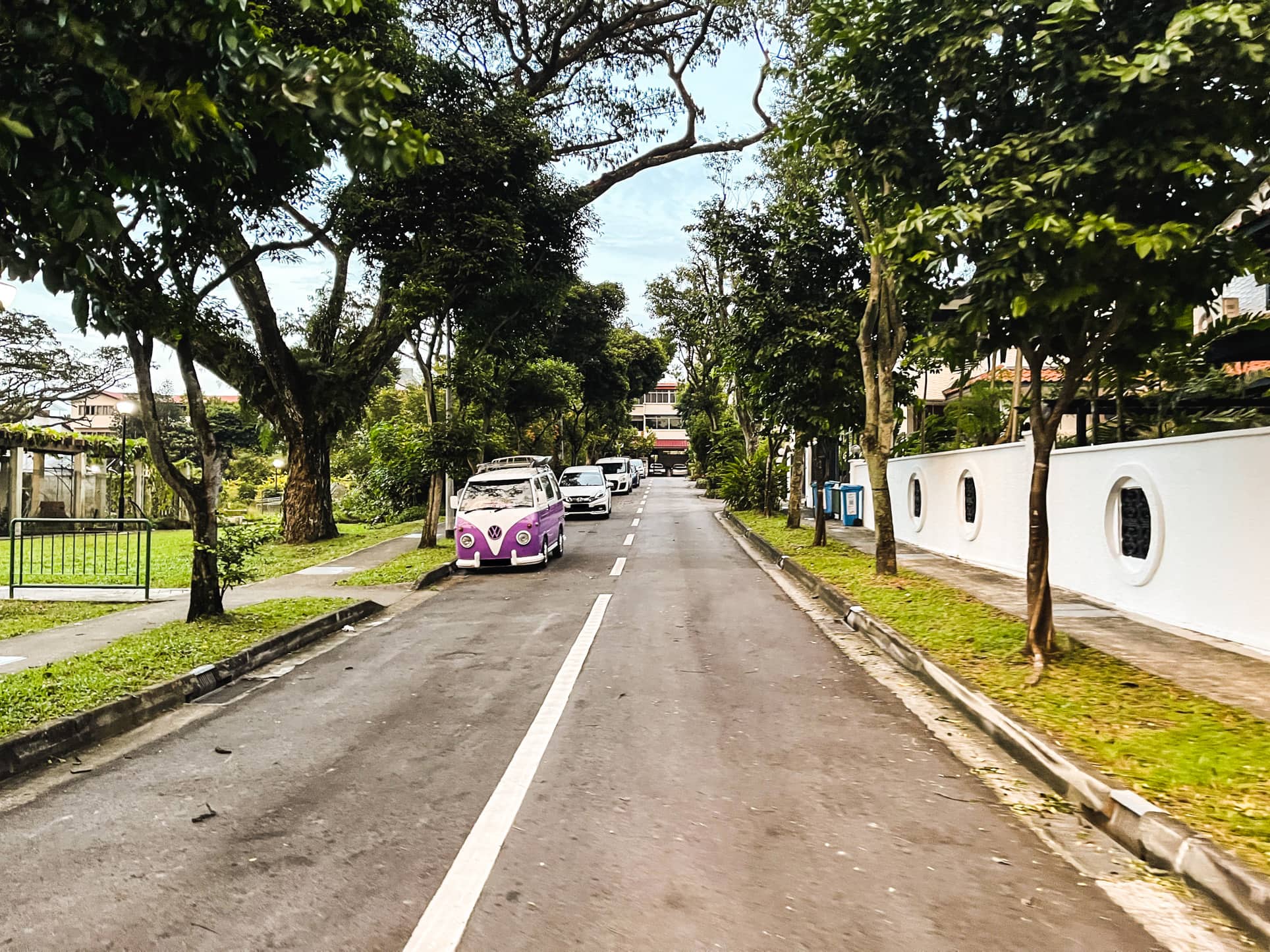 If you ever find this space too crowded for you, there is another large green area, Faber Walk Park, 2 streets away, at the junction of Faber Heights and Faber Walk. (It's located closer to the Faber Crest end of the estate. There, you also find Ulu Pandan Park Connector and Pandan River, so no shortage of greenery and exercise options for the residents of Faber Hills!)
I'll walk over so you can see what that side of town is like!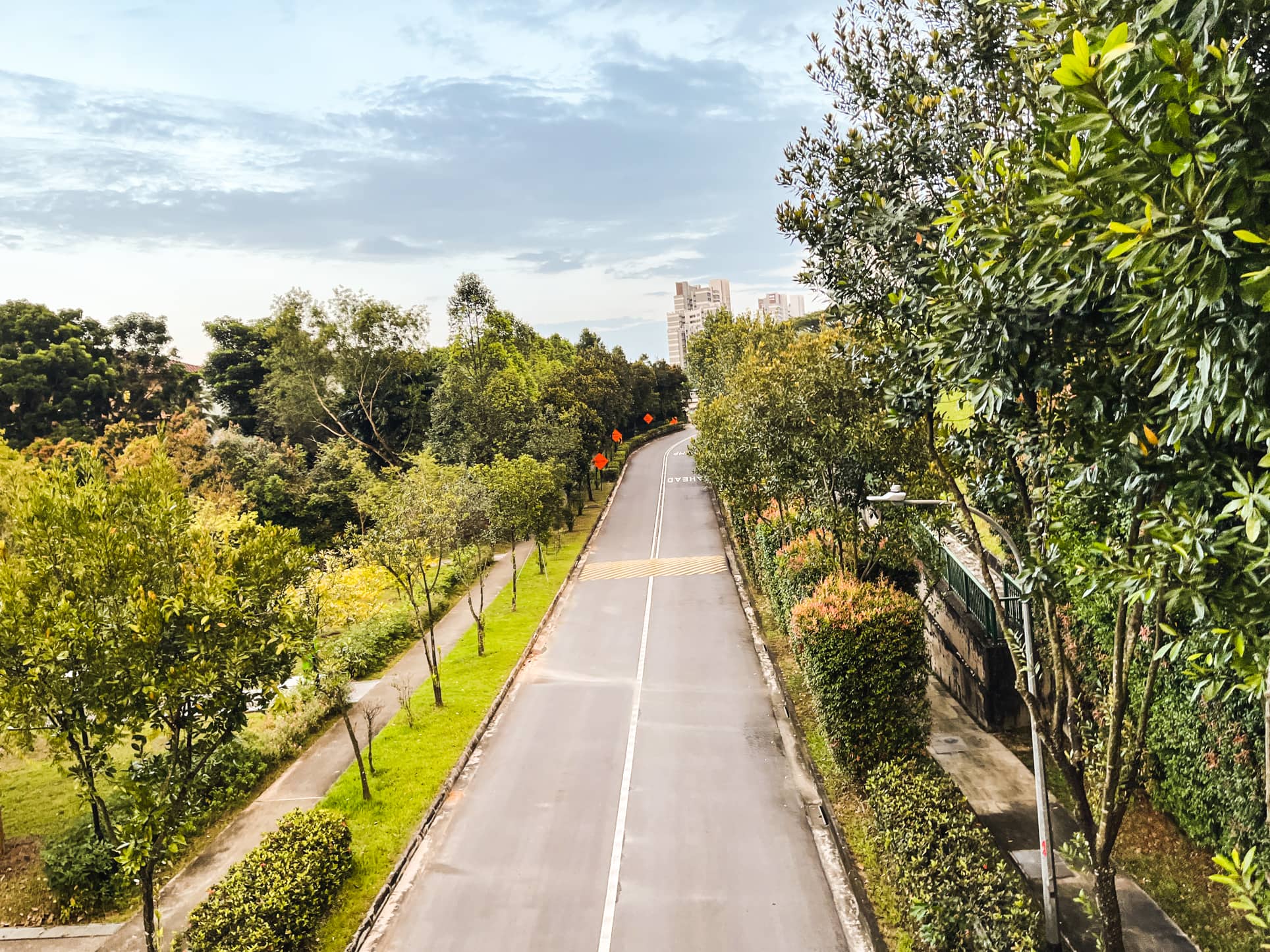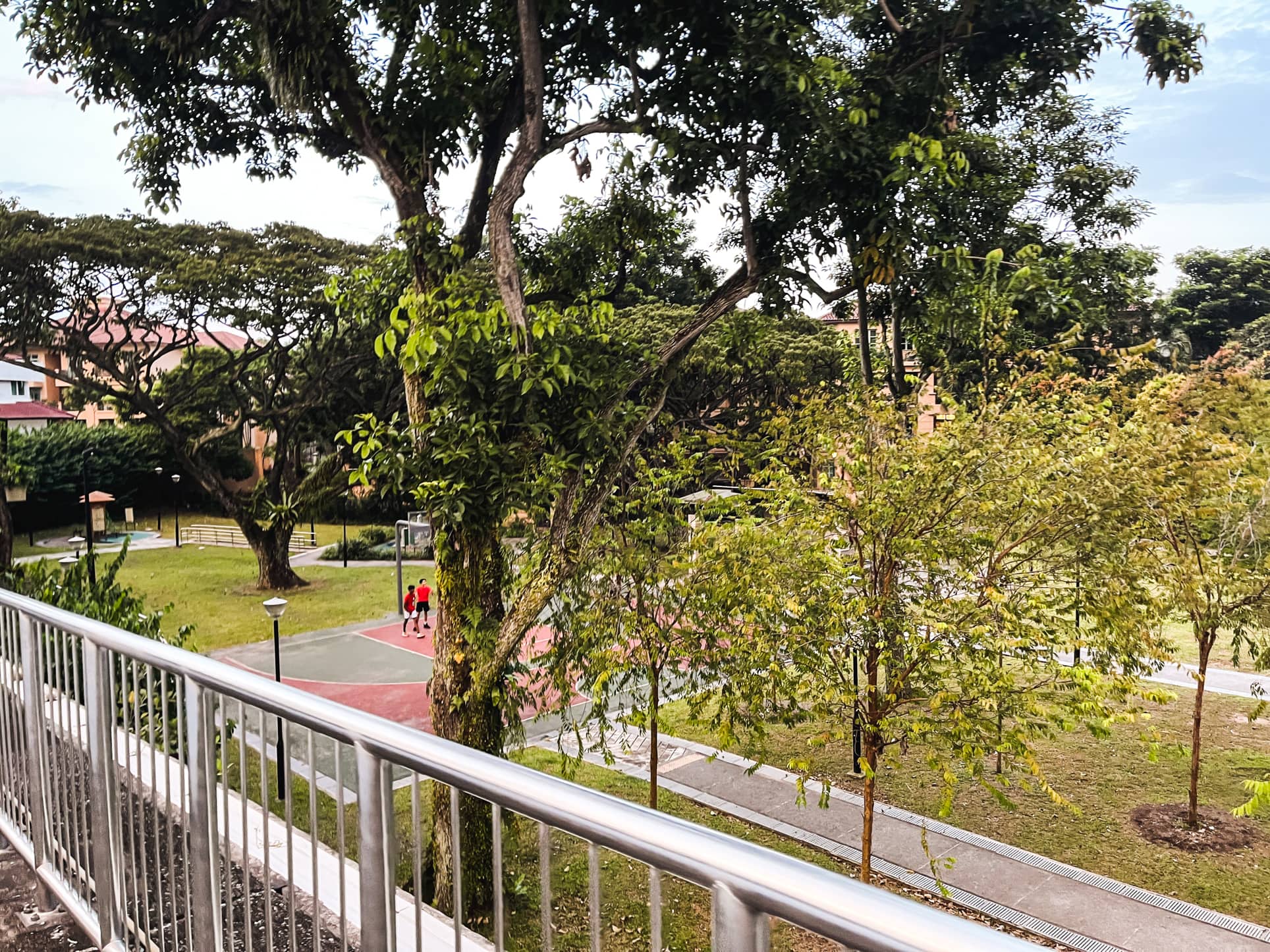 In addition, there's a third public space, Faber Heights Park, just 4 minutes away, so I think the ratio of the number of open spaces/play areas to houses is pretty good!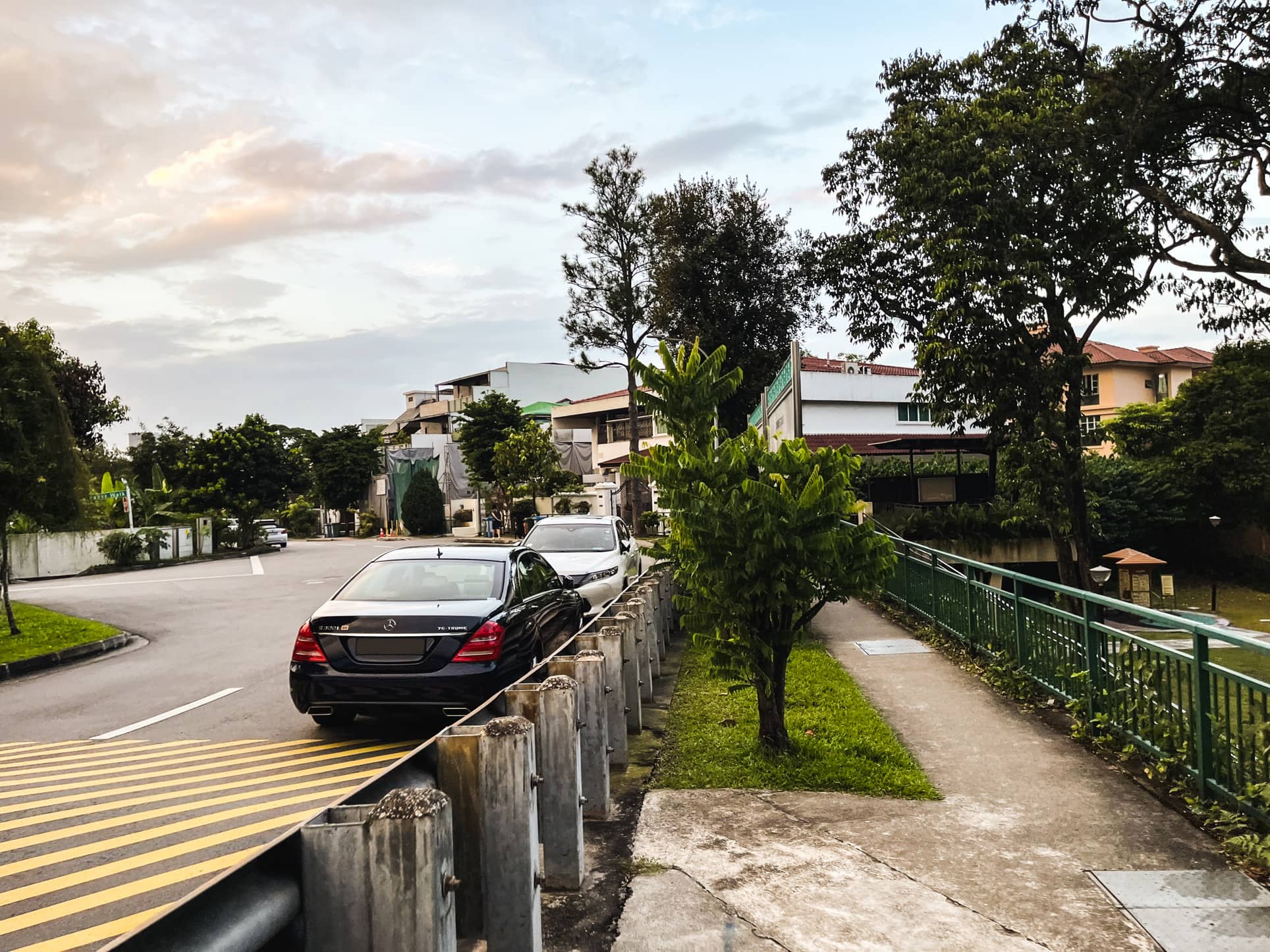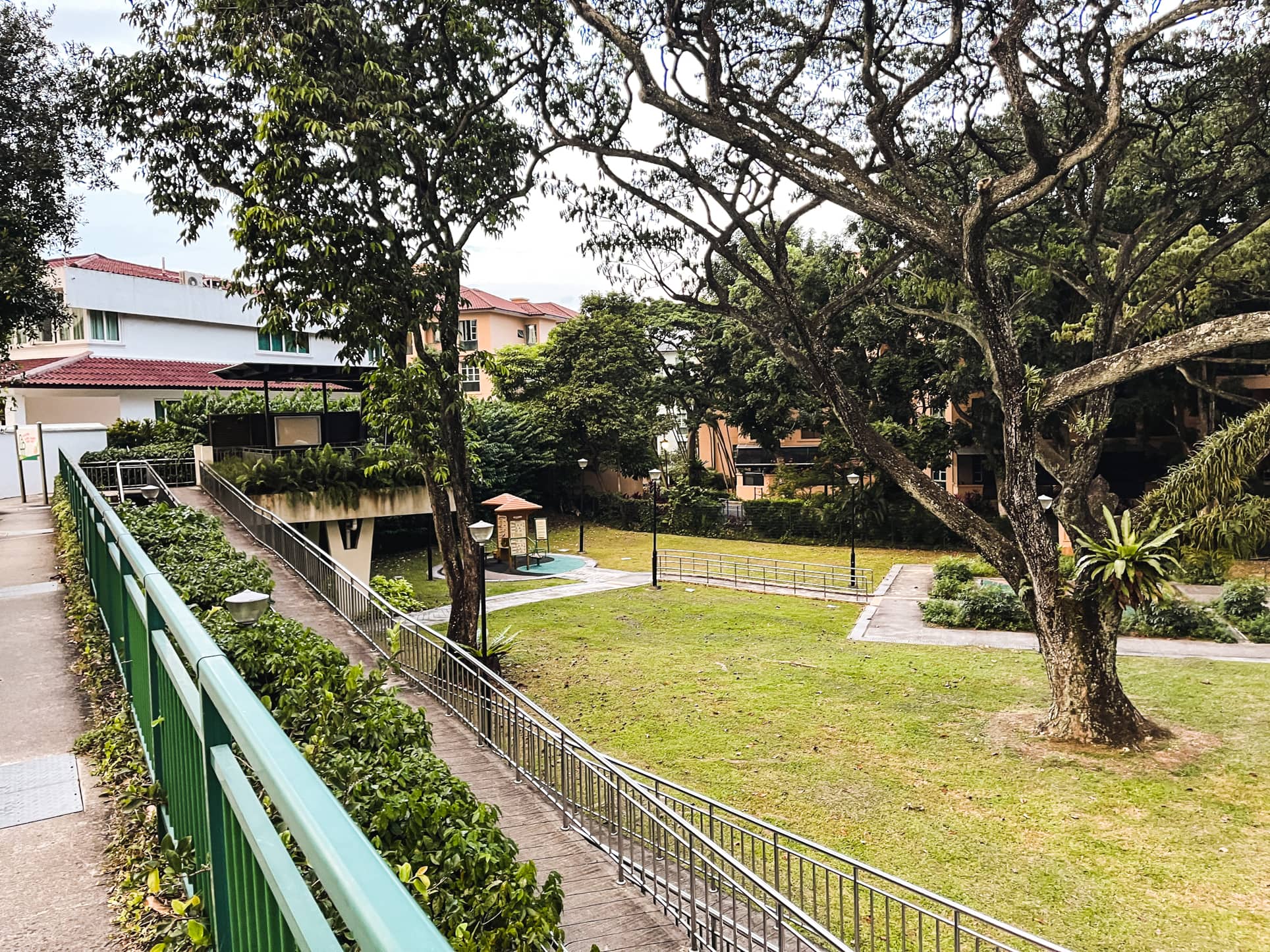 The brown structure in the background of the photo is a small shaded pavilion. Good place for parents to watch over their kids I guess!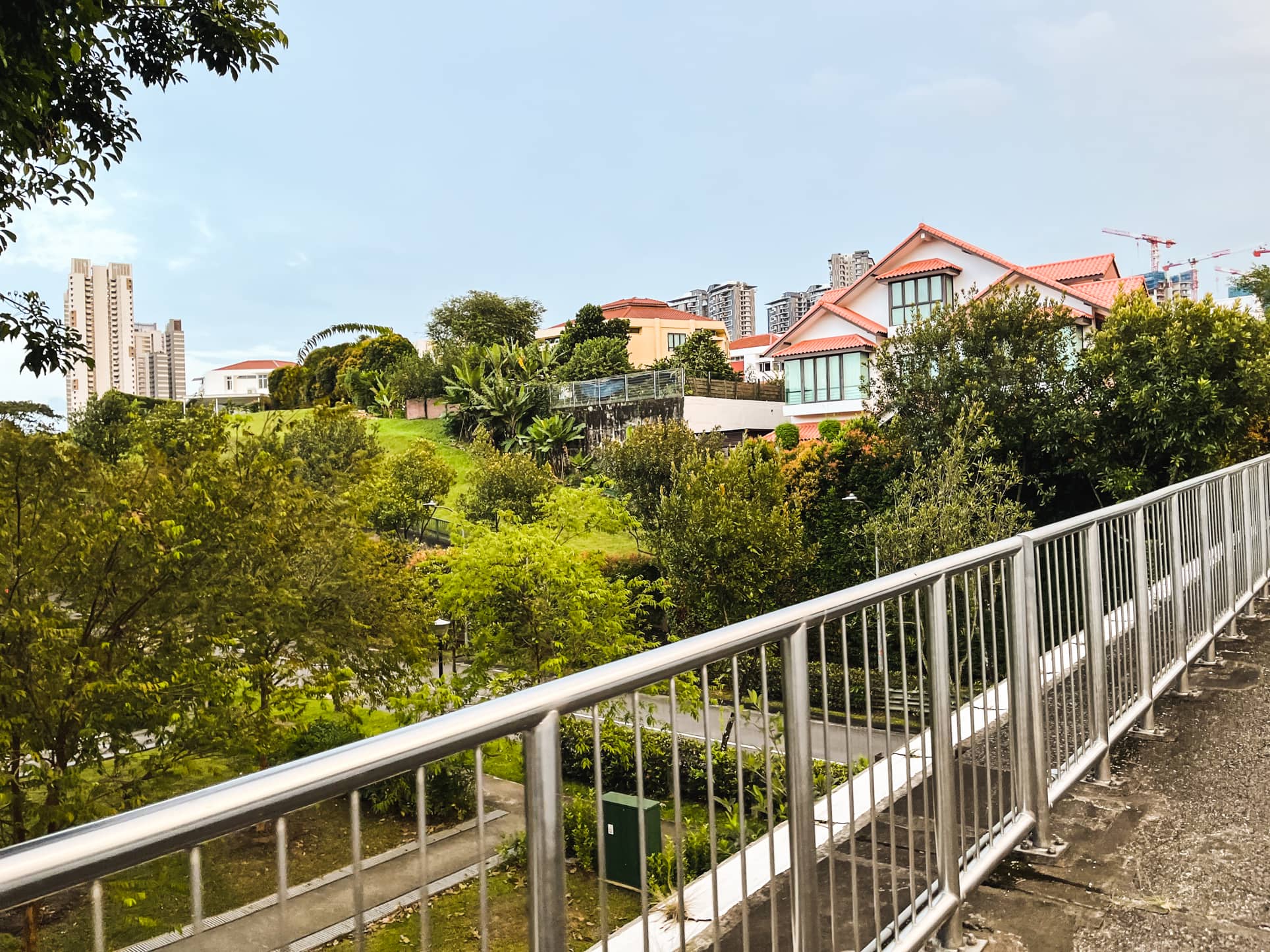 Either way, the houses there are beautifully elevated and unobstructed! (If you squint, you can see a white house on a green slope, next to the high-rise condo on the left.) One thing I appreciate is that the green open sloping land doesn't appear to be part of the landed properties, as they fall beyond the fence. (It's quite "useless" to have such a steep slope within your property grounds as you still pay for the square footage but you can't do much with it unless you pay even more to level it or construct terraces, all of which adds to your cost!)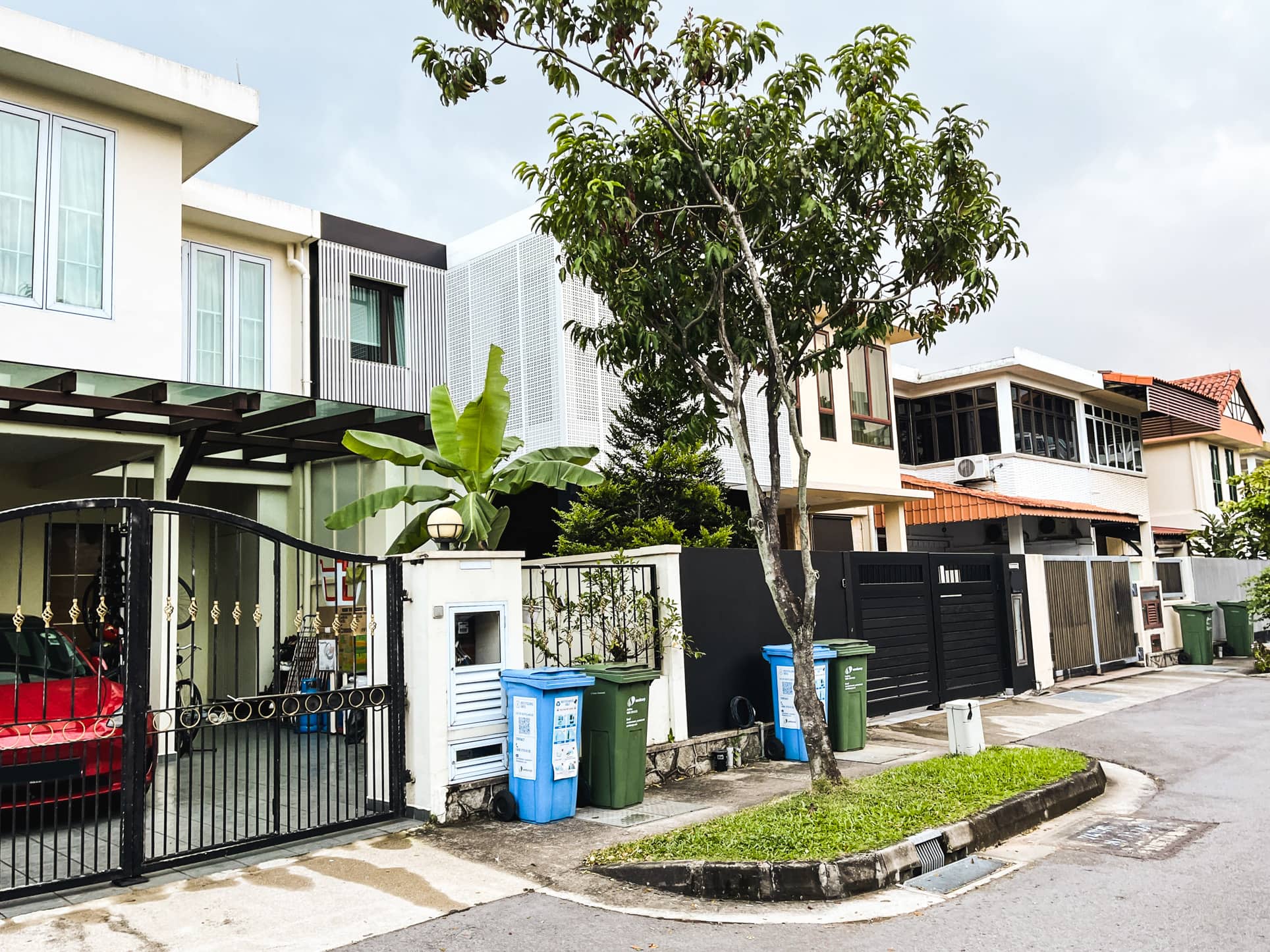 Of course, some people may complain that we're losing internal space by not building out to the maximum extent. What camp do you fall under?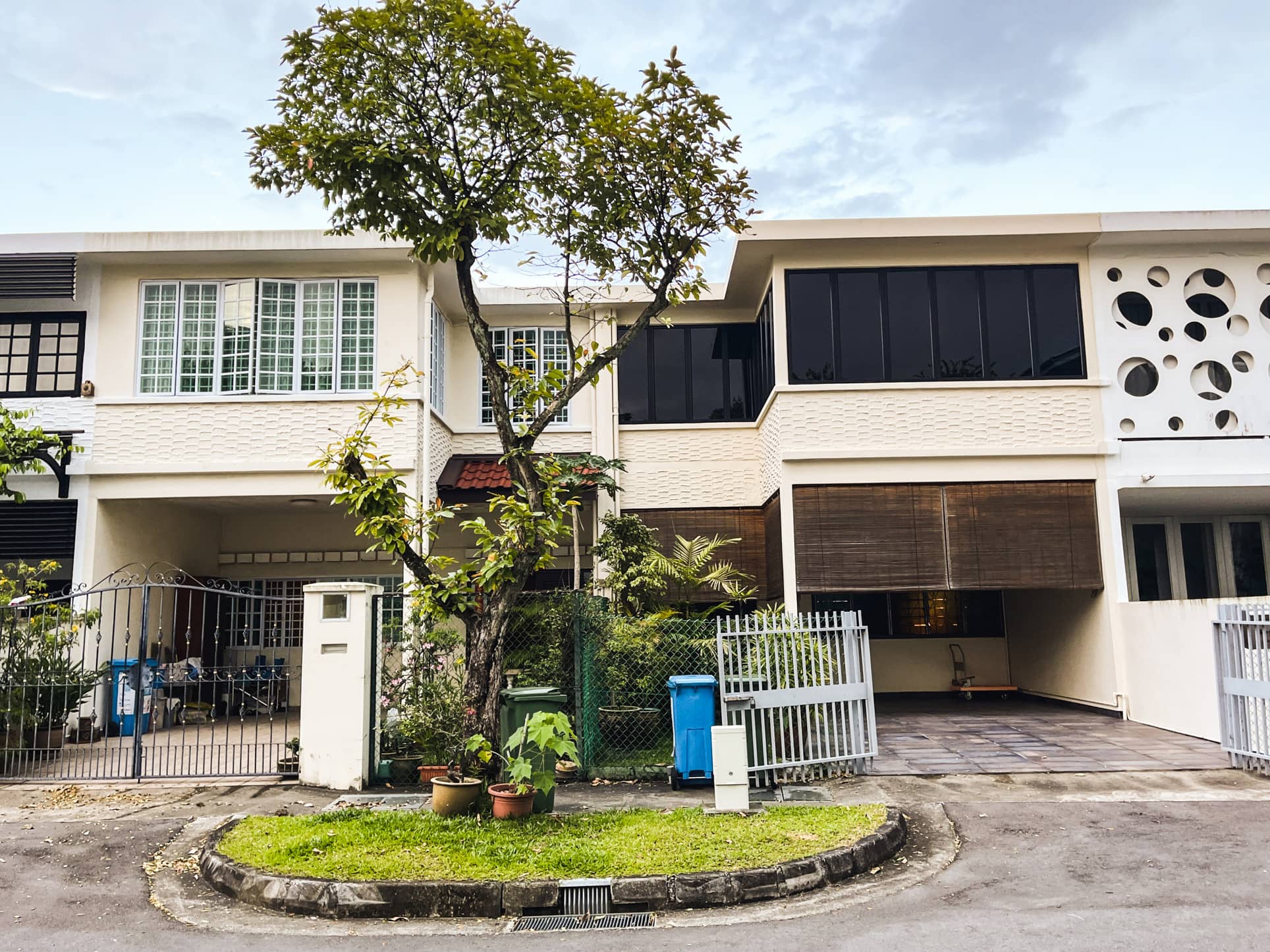 Oh, I almost forgot to write about the highlight of the estate!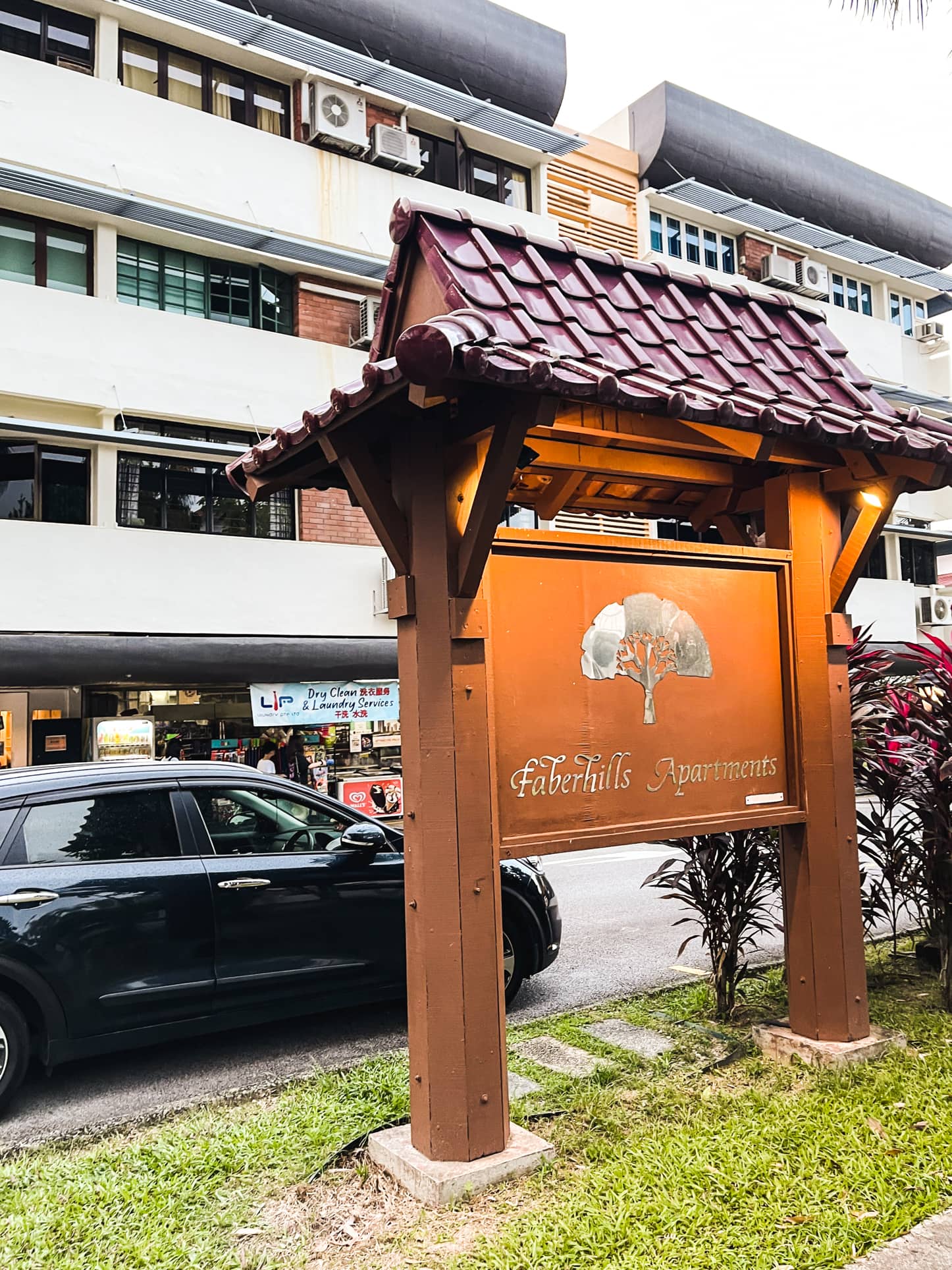 It is a walk-up apartment: I managed to find an expired property listing to confirm this. And the property listing also says that there are no maintenance fees! Nice!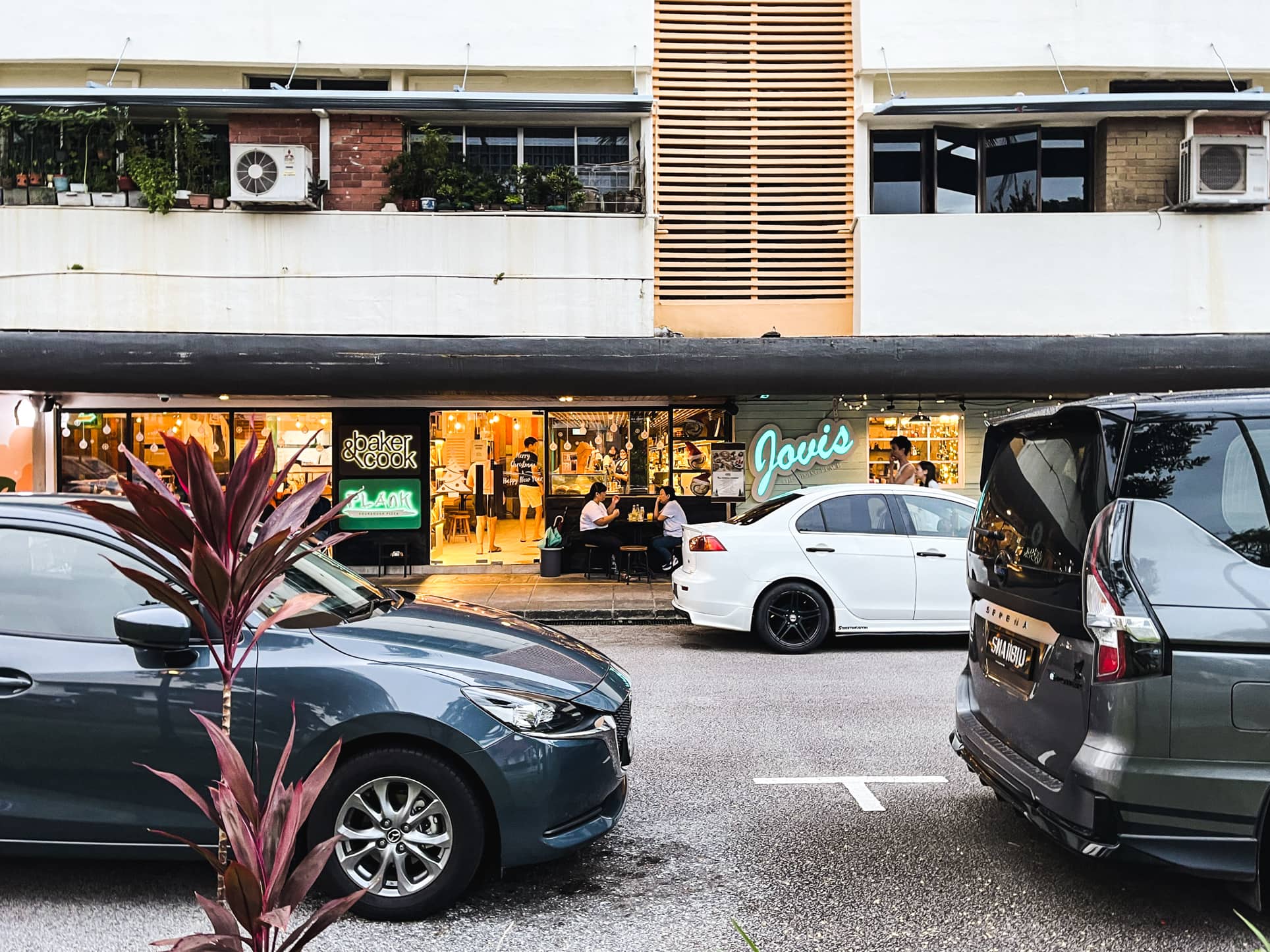 Anyway, the lack of maintenance fees isn't why I call this the highlight of the estate, although I would love to find a condo like that! Rather, it's the row of restaurants that we can find here. These range from Lee's Taiwanese, to Jovis Cafe, Plank Pizza, Gelatolabo, Glass Roasters, Faber Valley Pub & Restaurant… All of which have above 4 ratings on Google by the way!
In my opinion, this row of (mostly) independent commercial units adds such character to the estate and also provides a lovely place for an evening meal. It's always nice to be able to stroll to dinner and back, don't you think? Particularly if you know the owner of the establishment you're dining in – gives it such a homey feel!
These shophouses are also what distinguishes Faber Hills from the West Coast landed enclave, in my opinion. Comparison is inevitable given that the two are located virtually across the street from each other! If you wanted my summary of the difference between the two, in my opinion:
Both are spacious in feel.
However, I'd say that West Coast is more convenient if you want to live near a hawker centre, whilst Faber Hills has more of a charming "village" feel to it, what with the independent shops.
Both are located near several schools, but I prefer how Nan Hua Primary is situated on the outside of the Faber Hills estate, so the noise from the school won't have such a large impact on residents. West Coast, unfortunately, has a school right smack in the middle of the estate!
Faber Hills is also further from the industrial factories compared to West Coast, for those who mind that sort of thing. It does, however, have 3 large reserve sites across from it (separated by Waterfront@Faber and Pandan Sungei, as indicated by the yellow areas in the Master Plan below) so we might see more large-scale construction projects in the vicinity in the upcoming years.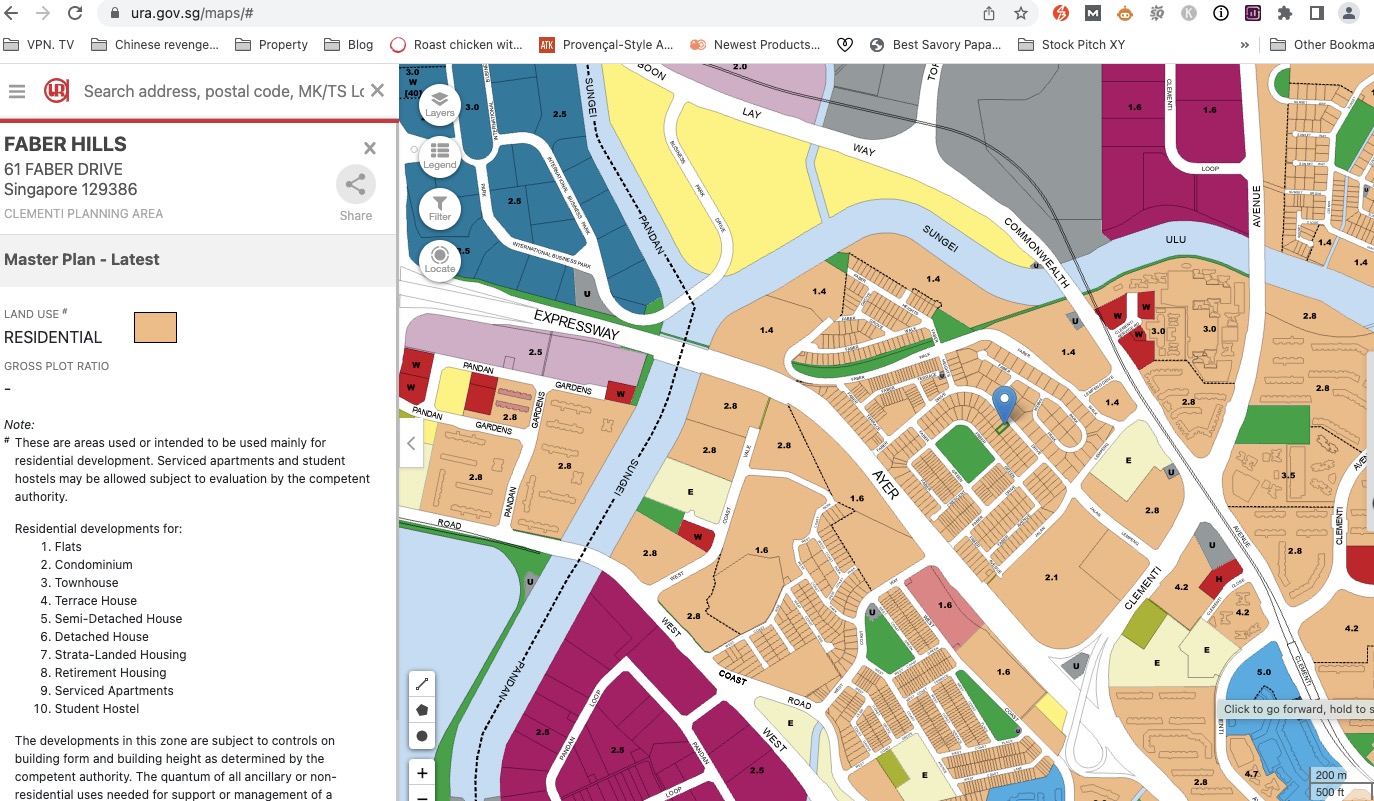 The only fly in the ointment is that the neighbours at Faber Hills appear to be noisier. To be fair, it was just one neighbour but it was loud enough that I could hear them 5 houses (or more) down! Moreover, it appeared to be everyday noise, as it wasn't noise from a party but rather noise from either the radio or TV! (And, no, I'm not going to say which street this house is on as it's not fair to the owners of the properties on that street AND I don't want to receive angry hate mail from them!)
This actually brings me to the end of today's tour. Let me know what you thought of Faber Hills Estate! Personally, I wouldn't mind living here, even if it was in one of the walk-up apartments! (For the right price, of course!)
See you again next week!