Property Stories
Touring Elliot Road: A Freehold Landed Estate Very Close To Siglap MRT Station
TJ
November 6, 2022

13

min read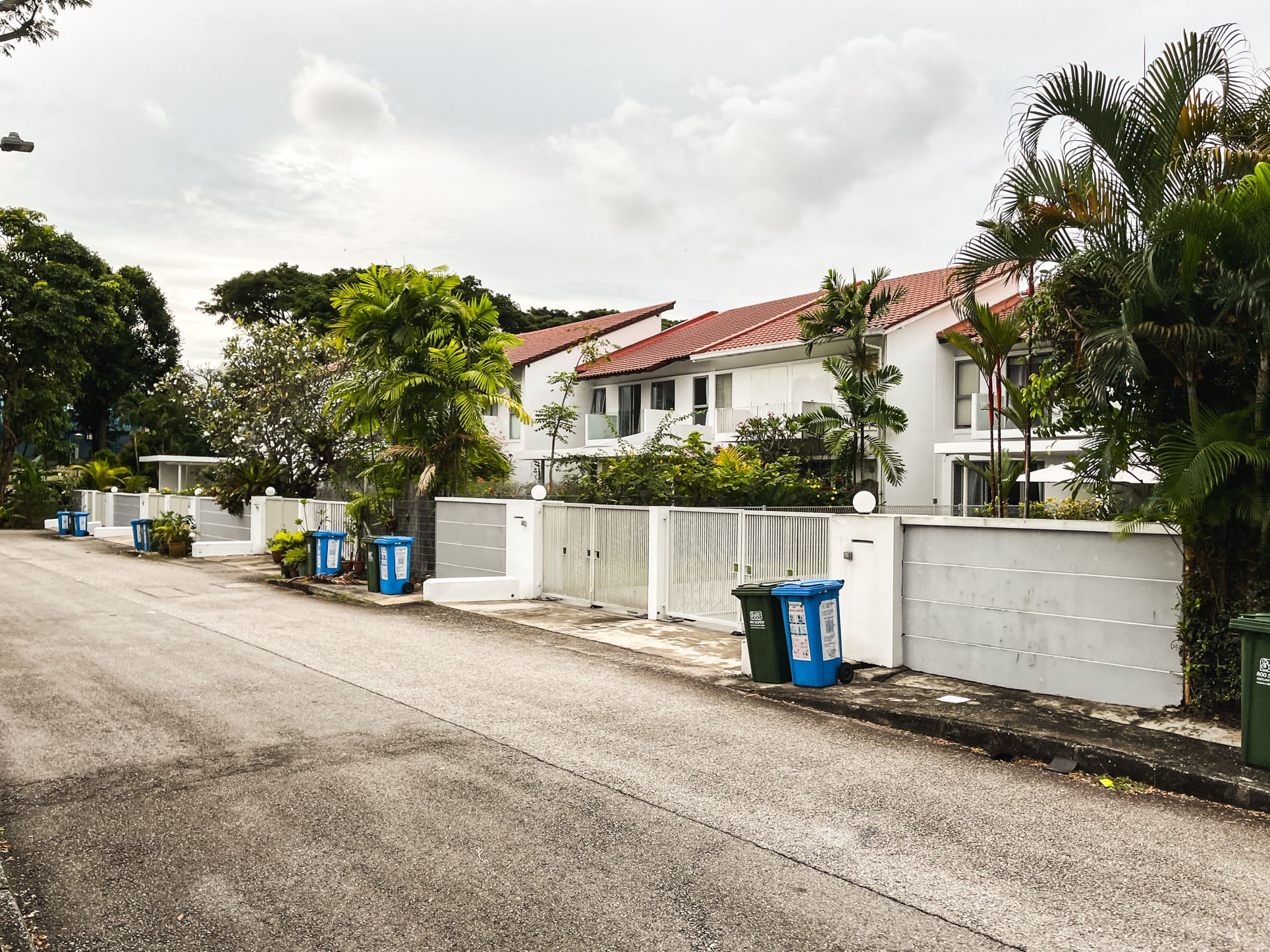 13
min read
East Singapore seems to be rather popular with our readers, given the number of requests we have had for tours of the area. To date, we've seen Bedok Walk, Siglap, Frankel Avenue, Eastwood and Opera Estate, just to name a few. However, I noticed that all our tours have been North of Upper East Coast Road, so this week I decided to head over to Elliot Road (which is South of Upper East Coast Road) for a look.
Elliot Road is one of the smaller landed estates that we've visited but it drew my attention for 3 reasons:
1. It is SUPER close to an MRT station (people usually gripe that landed houses are very inaccessible if you are reliant on public transport.) Once Siglap MRT is completed (estimated 2024), I imagine some residents will be able to get to it in 2-3 minutes! According to Landtransportguru, there will be 4 above-ground exits, the locations of which have yet to be announced. If you're wondering, Siglap MRT will be an underground station, so it won't be as noisy as, say, Tanah Merah MRT. In the meantime, residents can get to Bedok MRT in about 20 minutes (on foot.)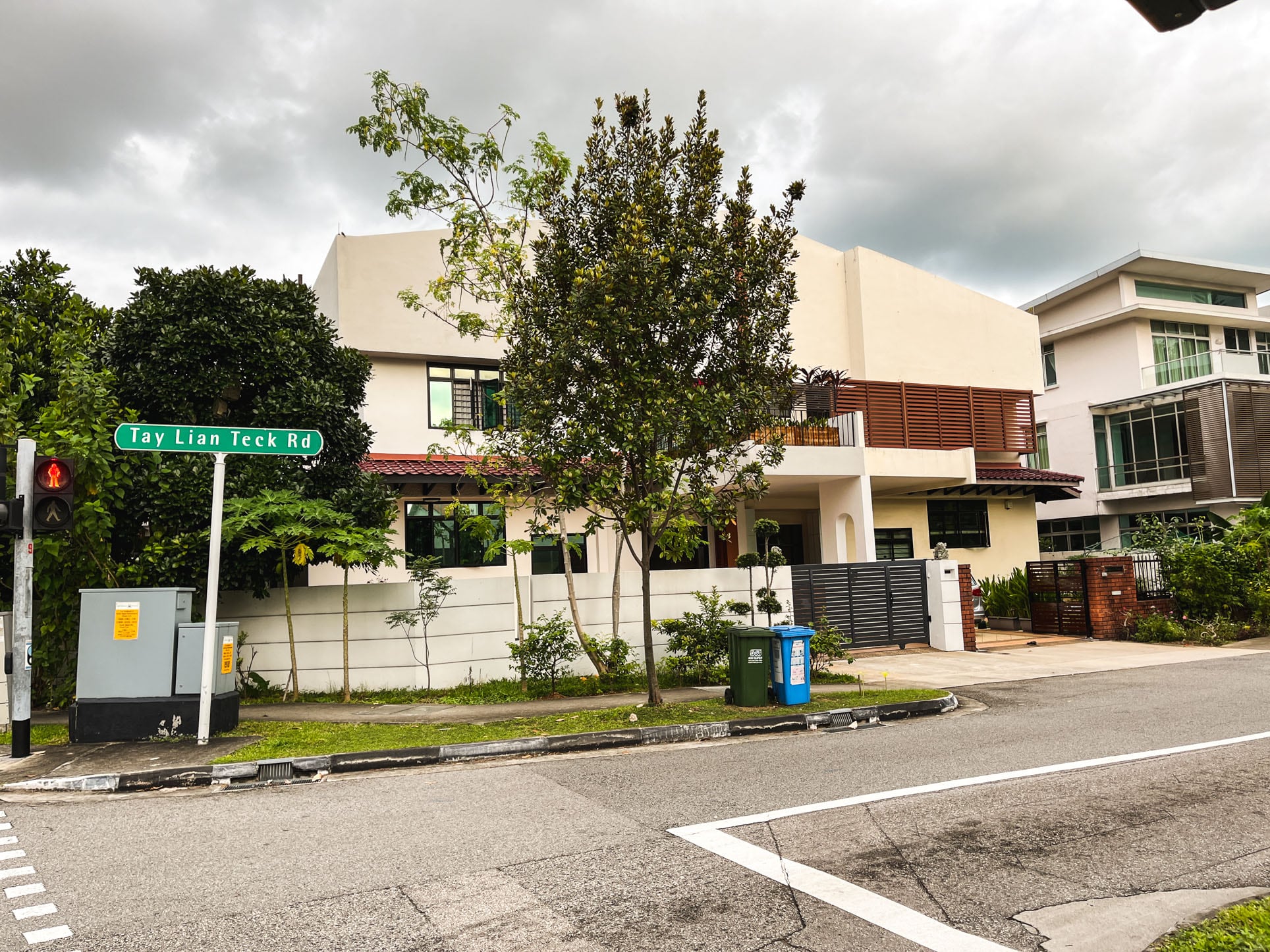 Note: When I visited, I couldn't really hear any construction noise, despite the MRT still being under construction, probably because I visited over the weekend.
2. It is a freehold landed estate with a zoning of 1.4 so, in the absence of other restrictions, houses could potentially be redeveloped into low-rise (5-story) condos (assuming the plot of land is big enough, of course.) Currently, there are already a couple of boutique condos in the area, such as Eastbay, Dong Xing Court, East Palm, Fortune Spring and Elliot At The East Coast (a larger development that TOP-ed in 2013.)
Let's take a look at them below, so you know what the neighbours are like!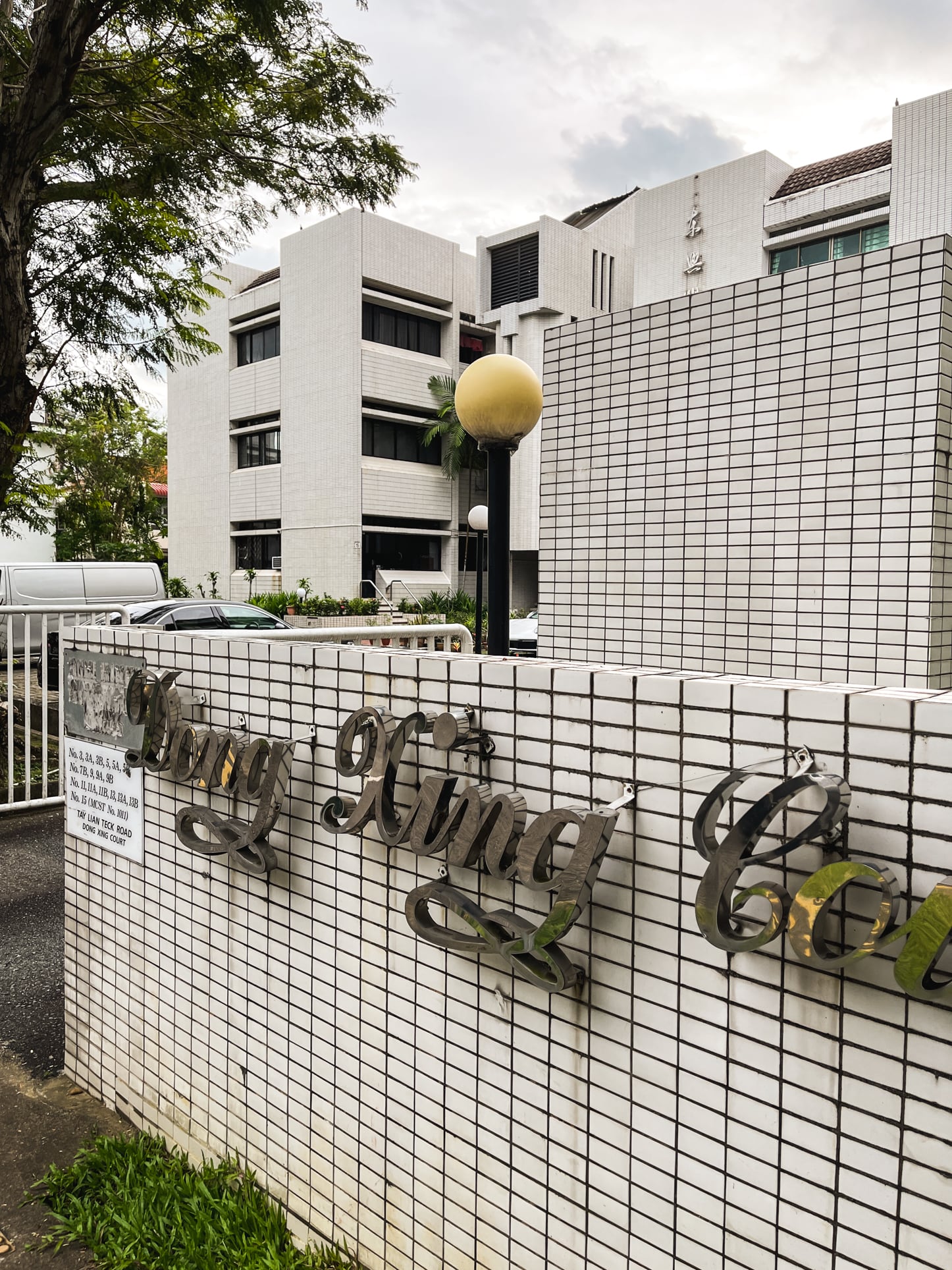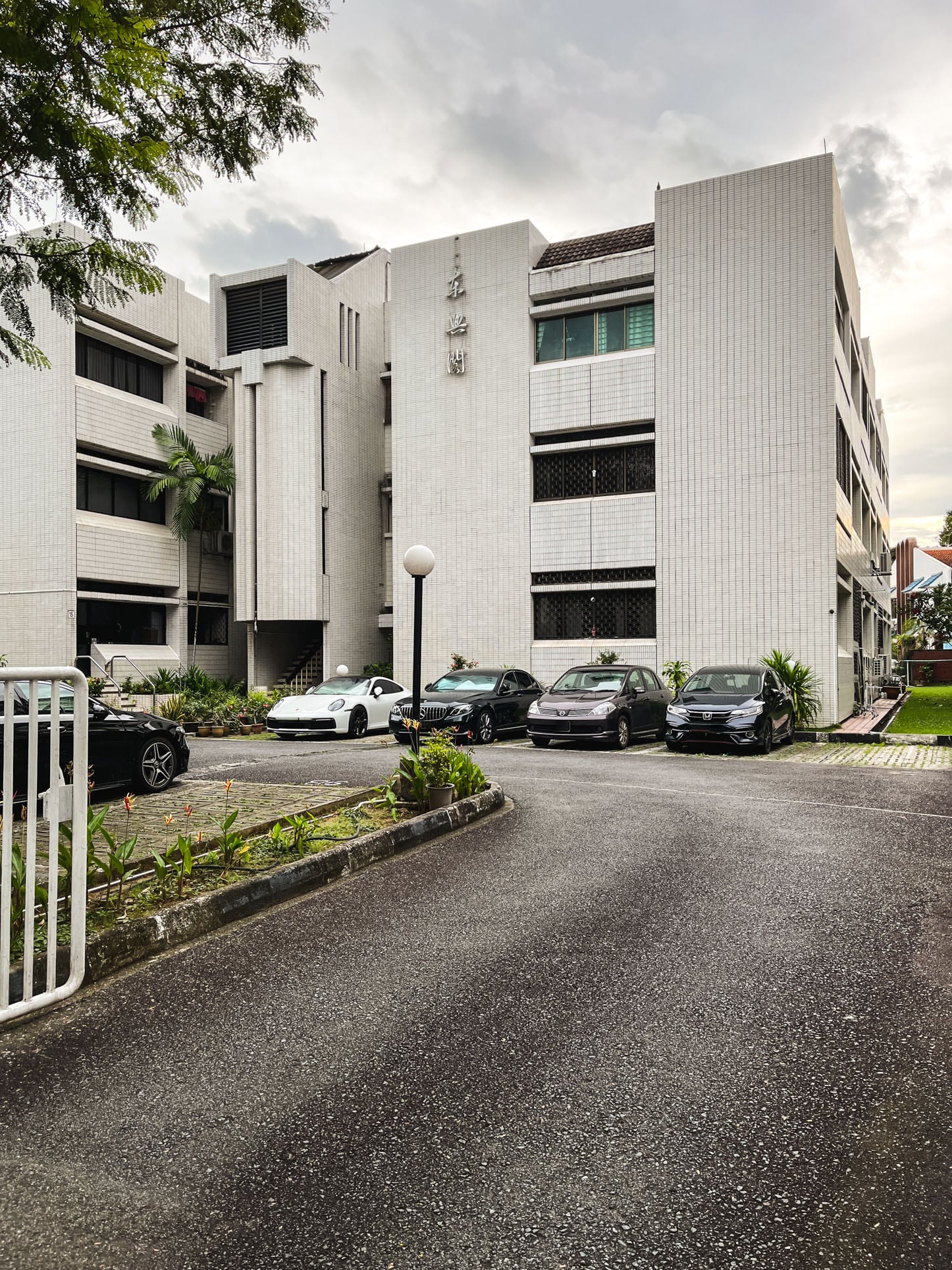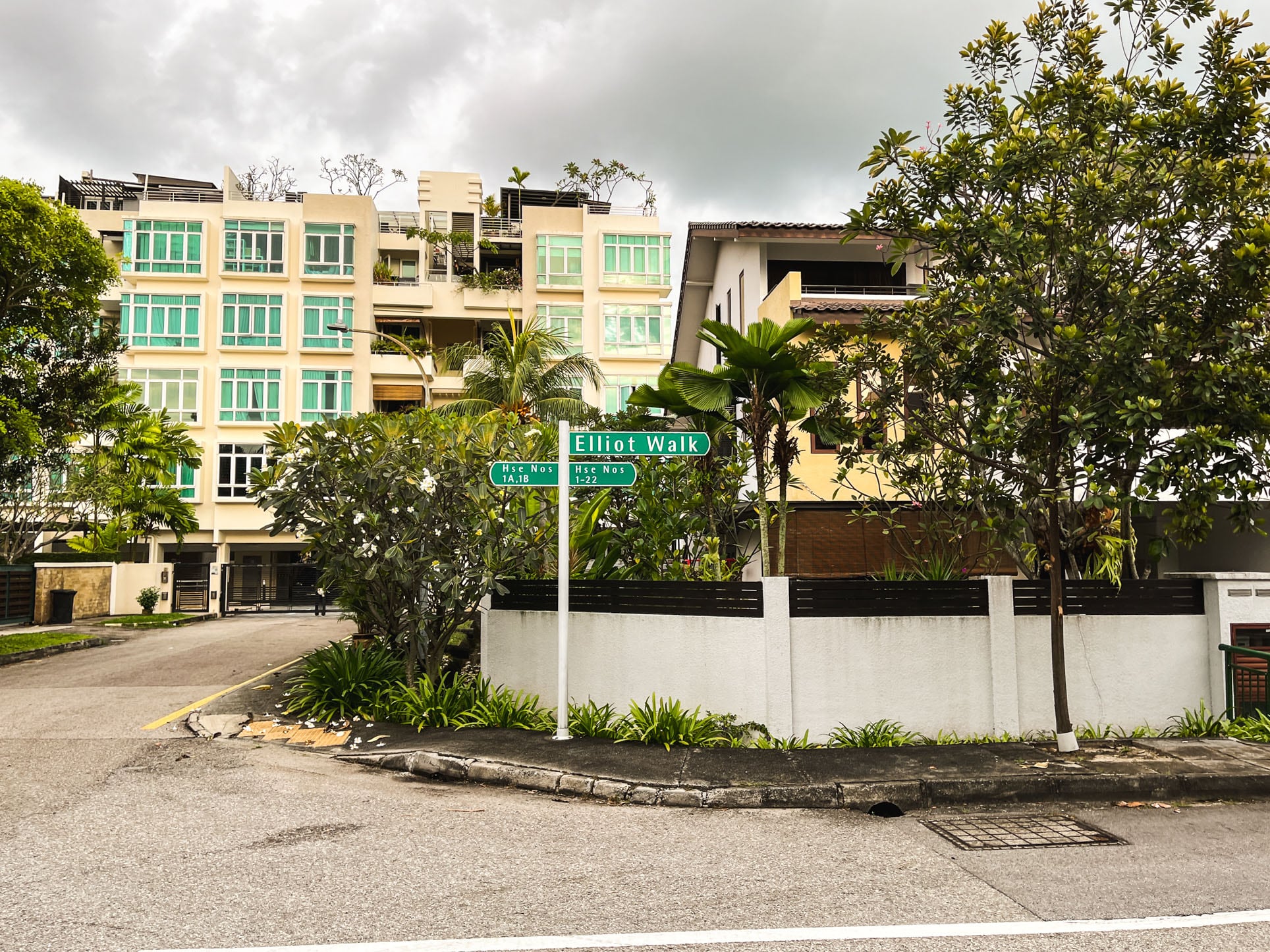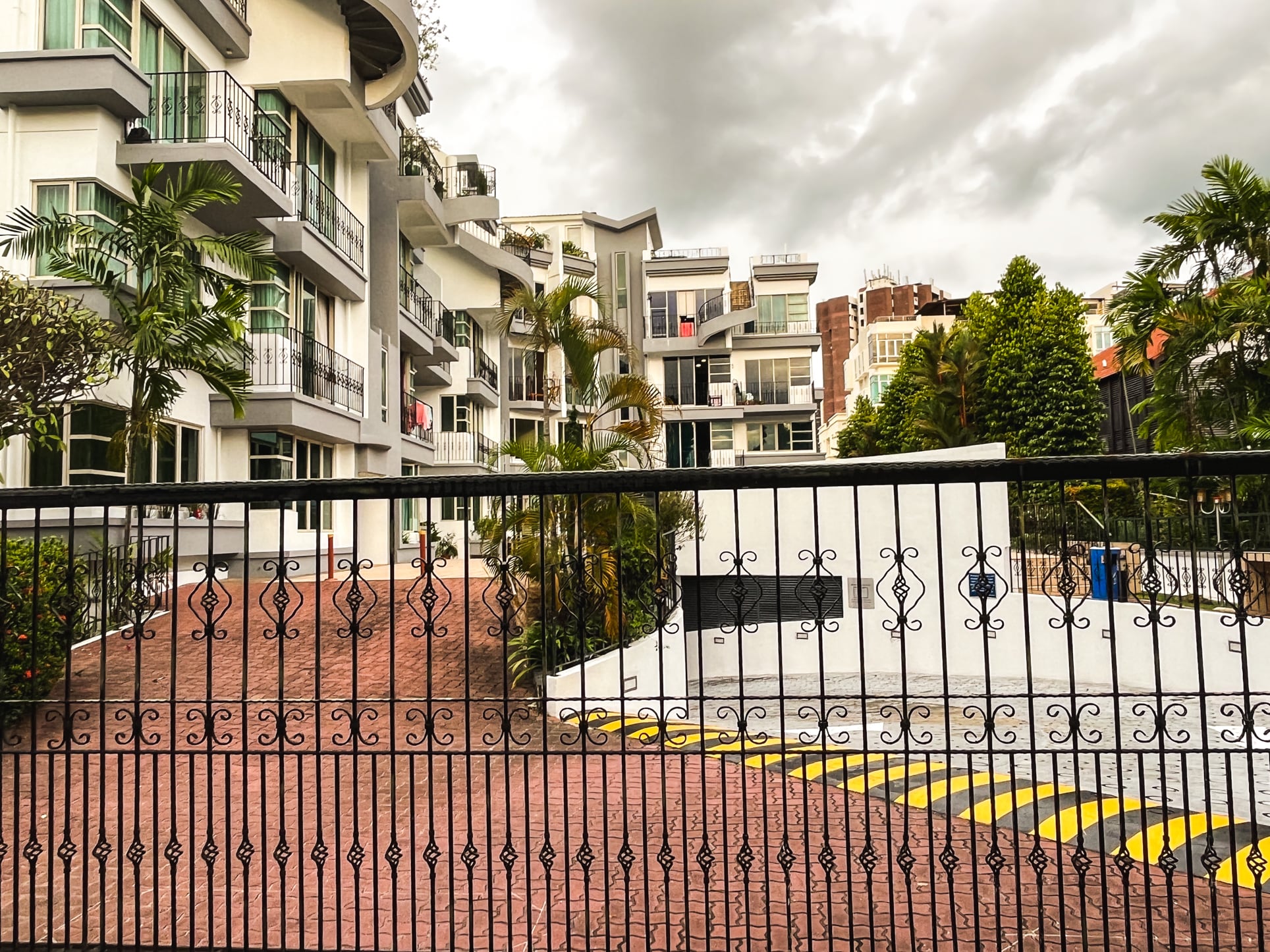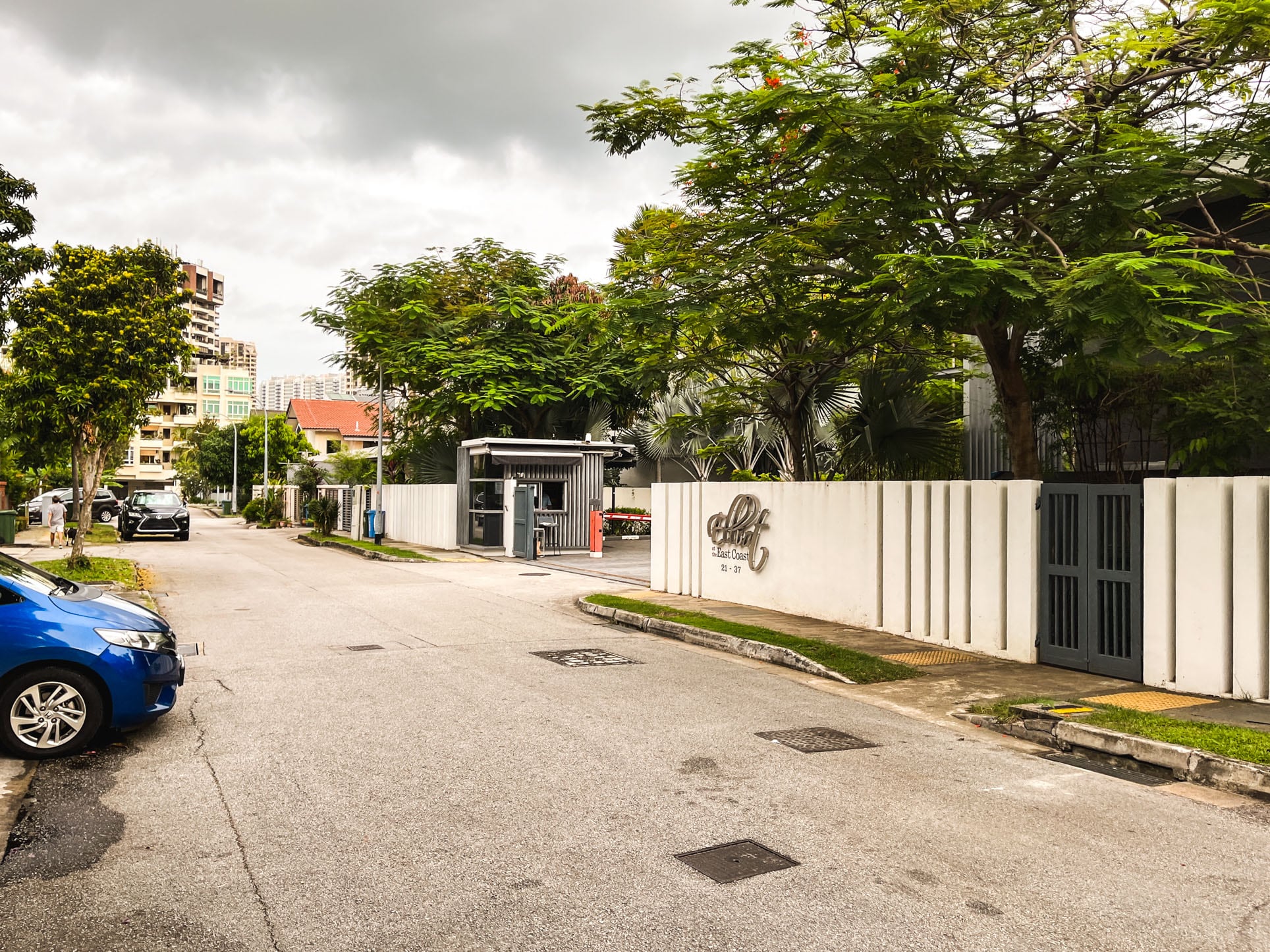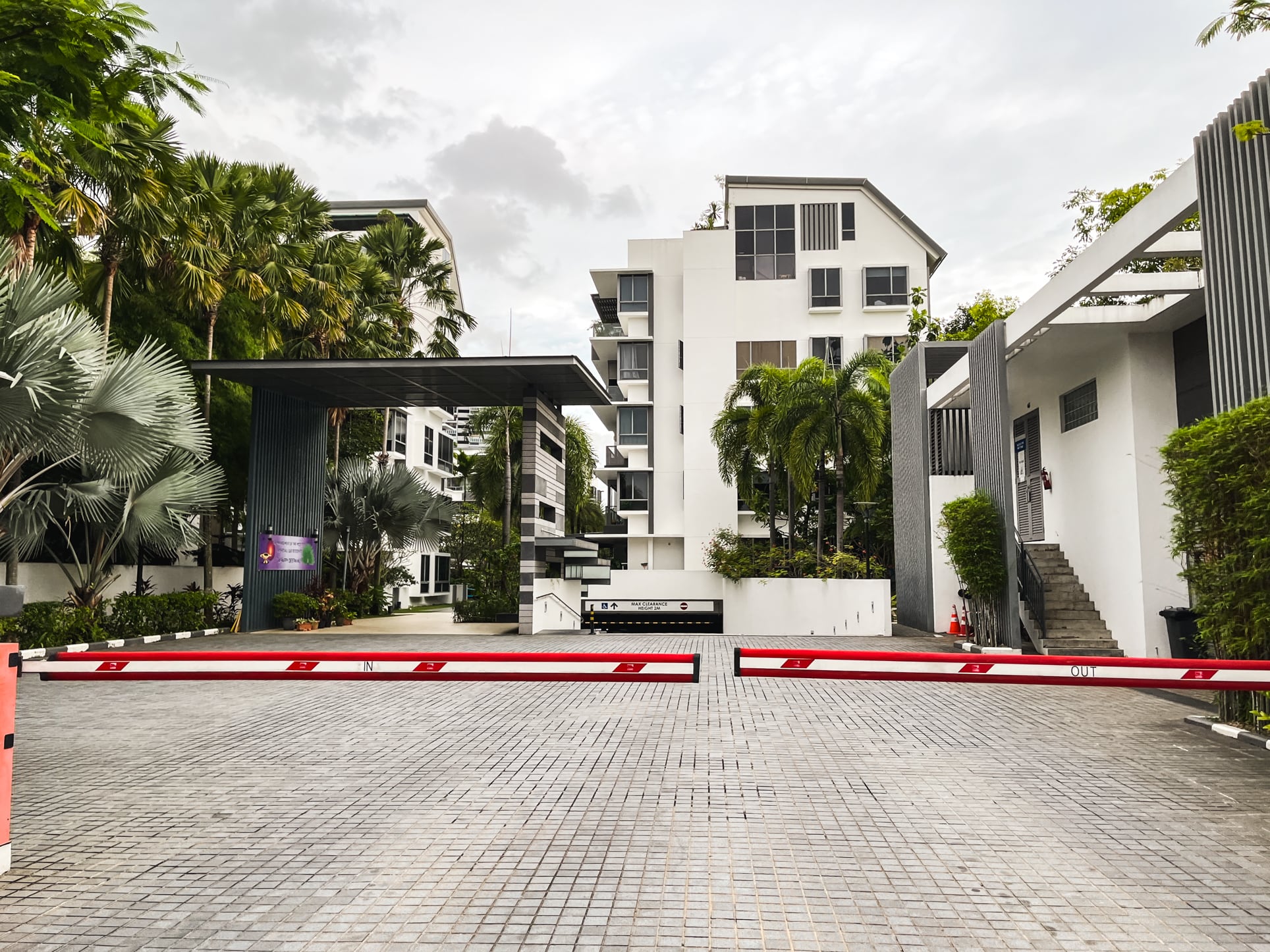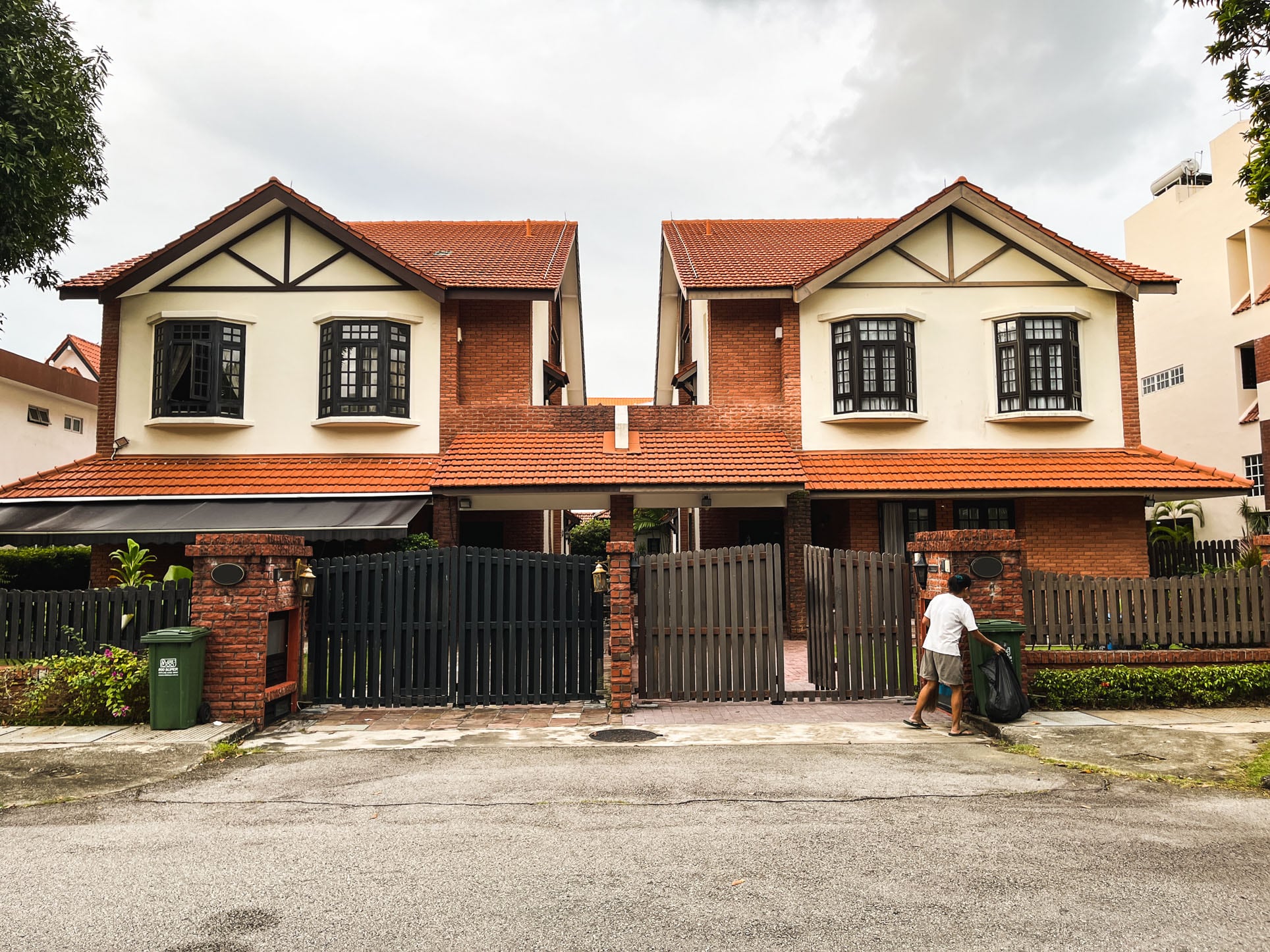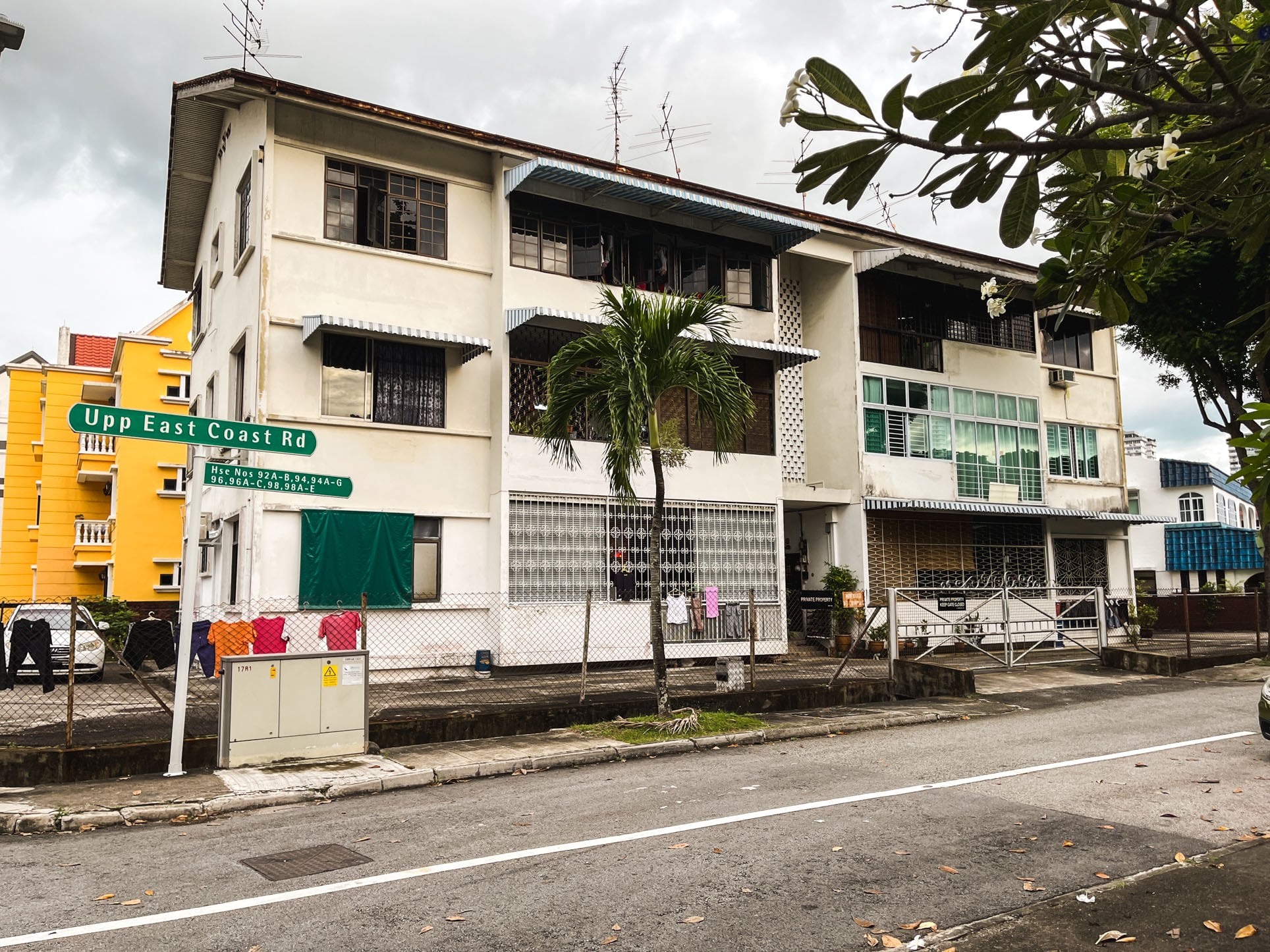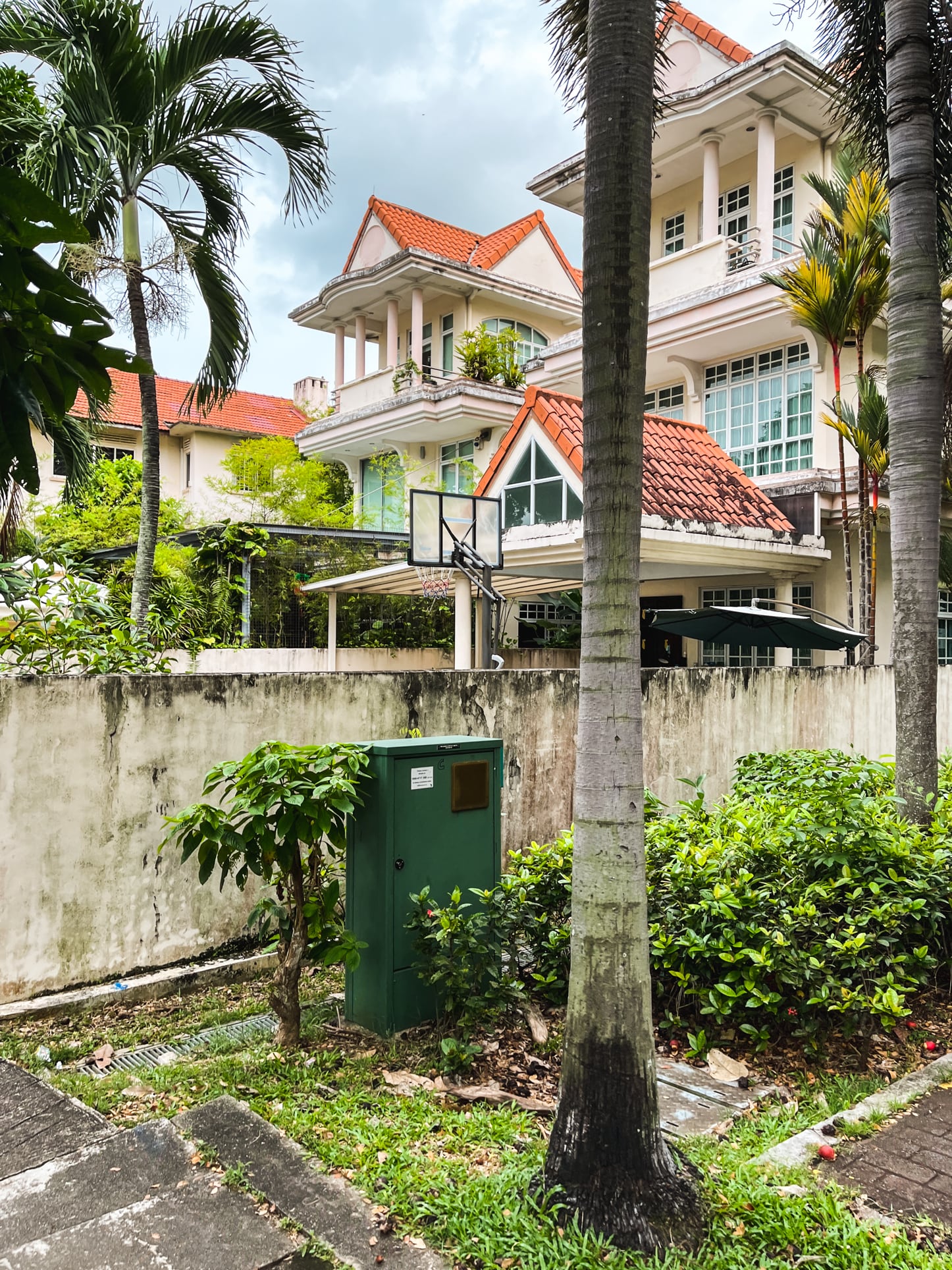 Oh wow, we've already done quite a bit of a tour of the estate and I haven't even gotten around to my 3rd reason for featuring this estate!
3. Namely, it's within walking distance of East Coast Park! It's currently about a 25 minute's walk to East Coast Lagoon Food Village, but that's because you currently can't cut through Marine Parade Road and have to detour to Bedok South Ave 1. Once the MRT is done, the walking time may be reduced so, unlike the unlucky line of cars I saw queuing to enter the East Coast Park car park, you'll have the sea and good food right at your footstep!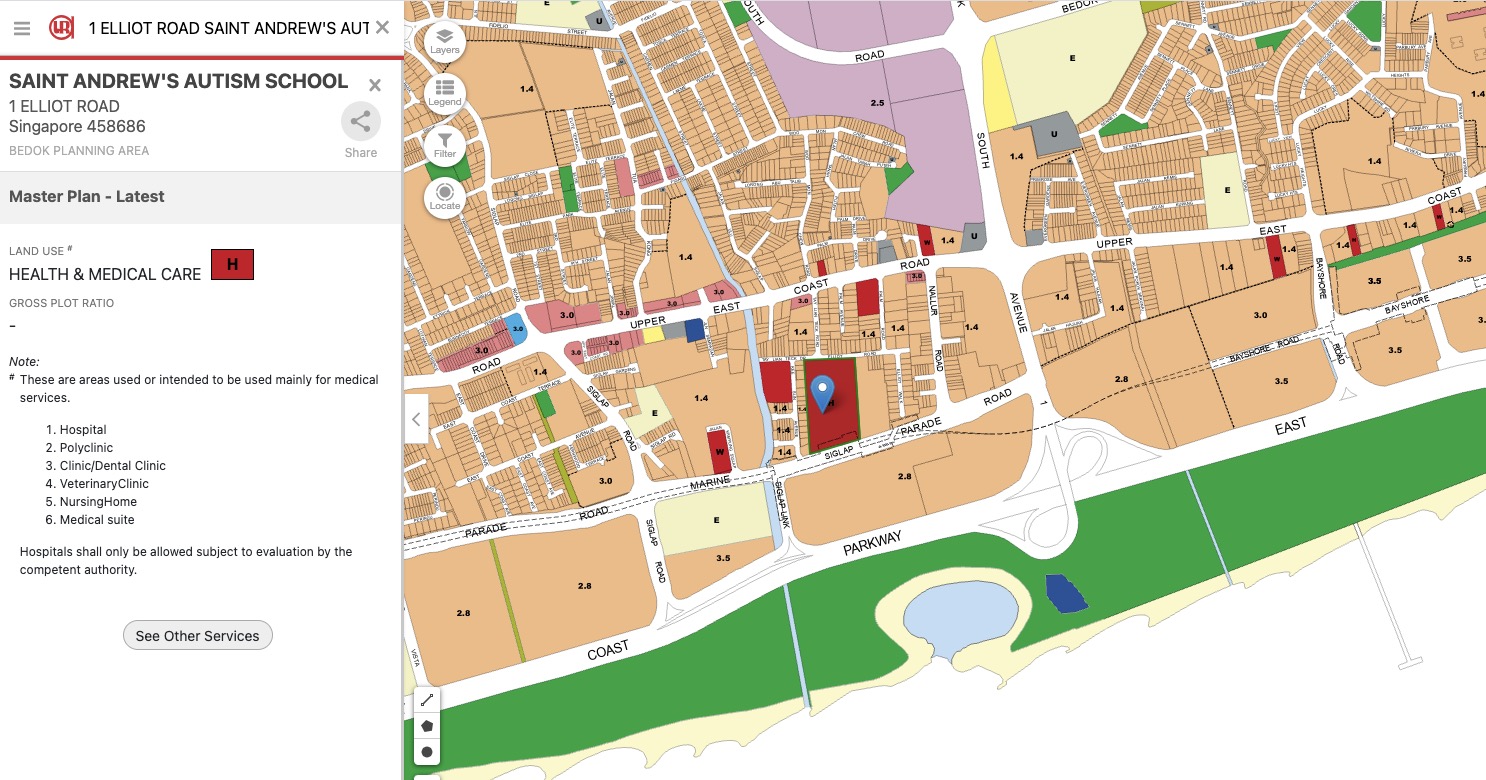 Besides East Coast Park, you also have a Park Connector right outside!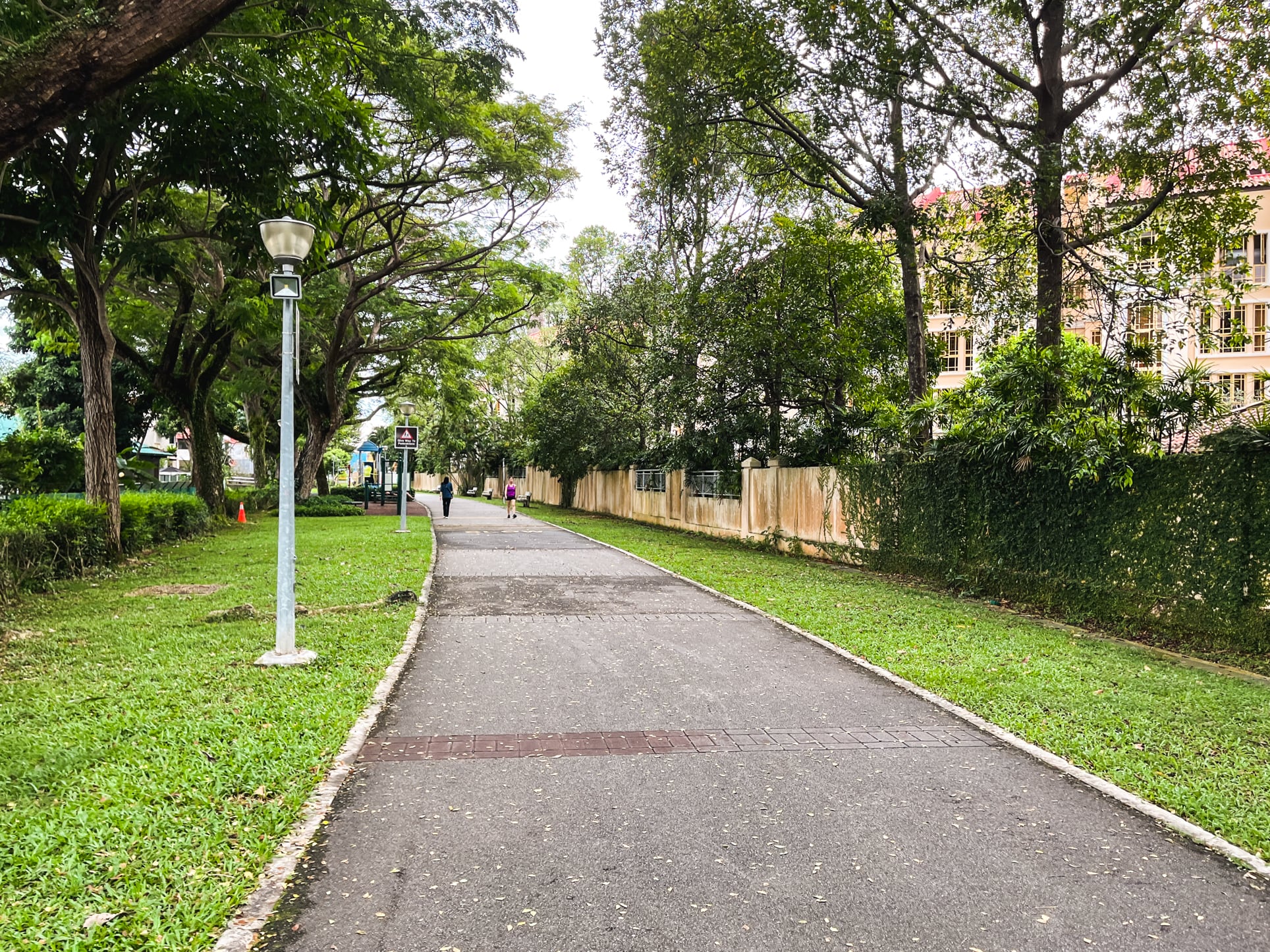 If you walk all the way down, it brings you to Marine Parade Road (not very far away), where you can find Masjid Kampung Siglap and Victoria School. Next door Is Laguna Park condo, which also has a restaurant on-site (Diamond Kitchen.) Slightly further down, there's Good Shepherd Convent Kindergarten.
So quite a lot of conveniences in the area!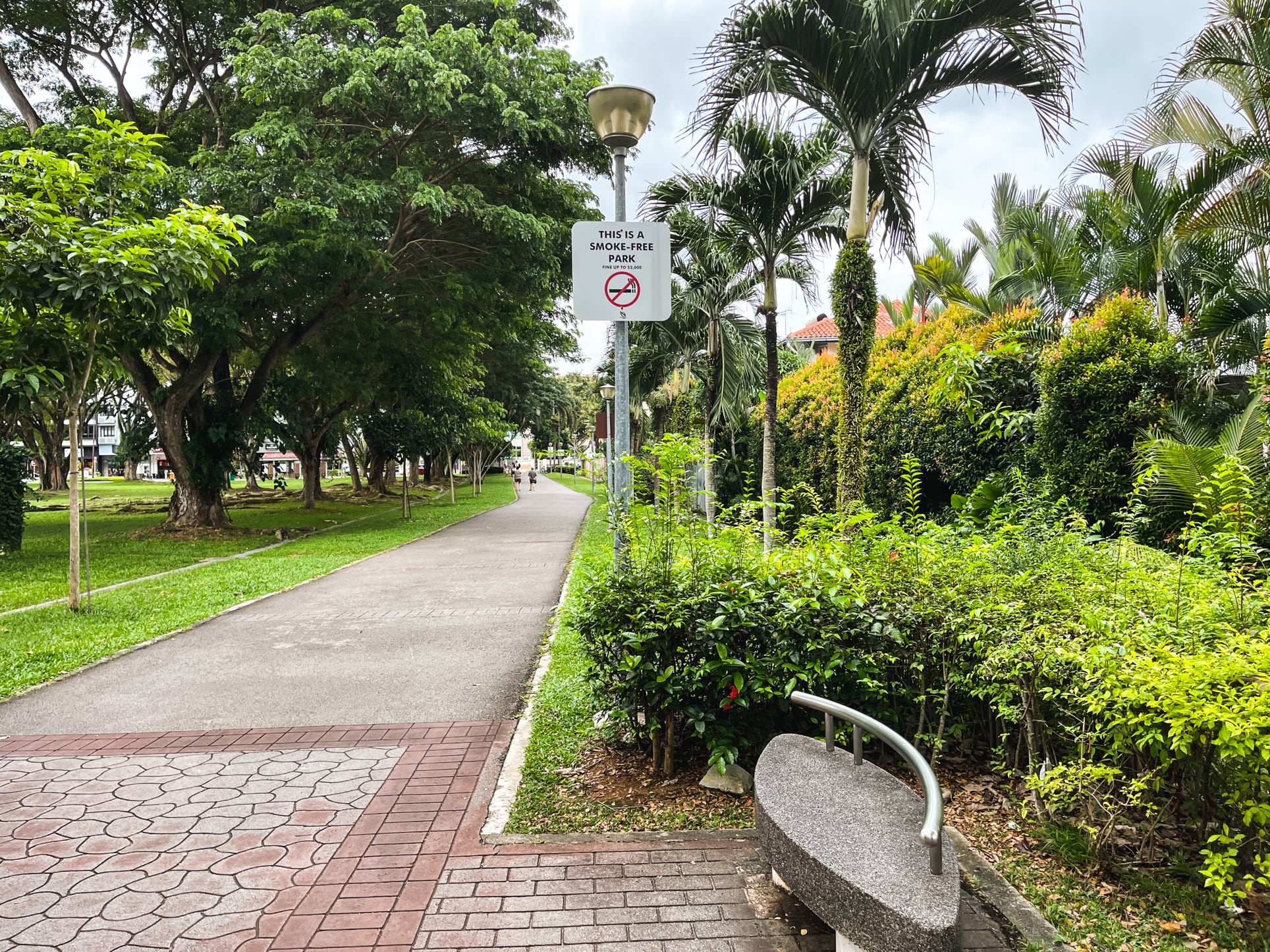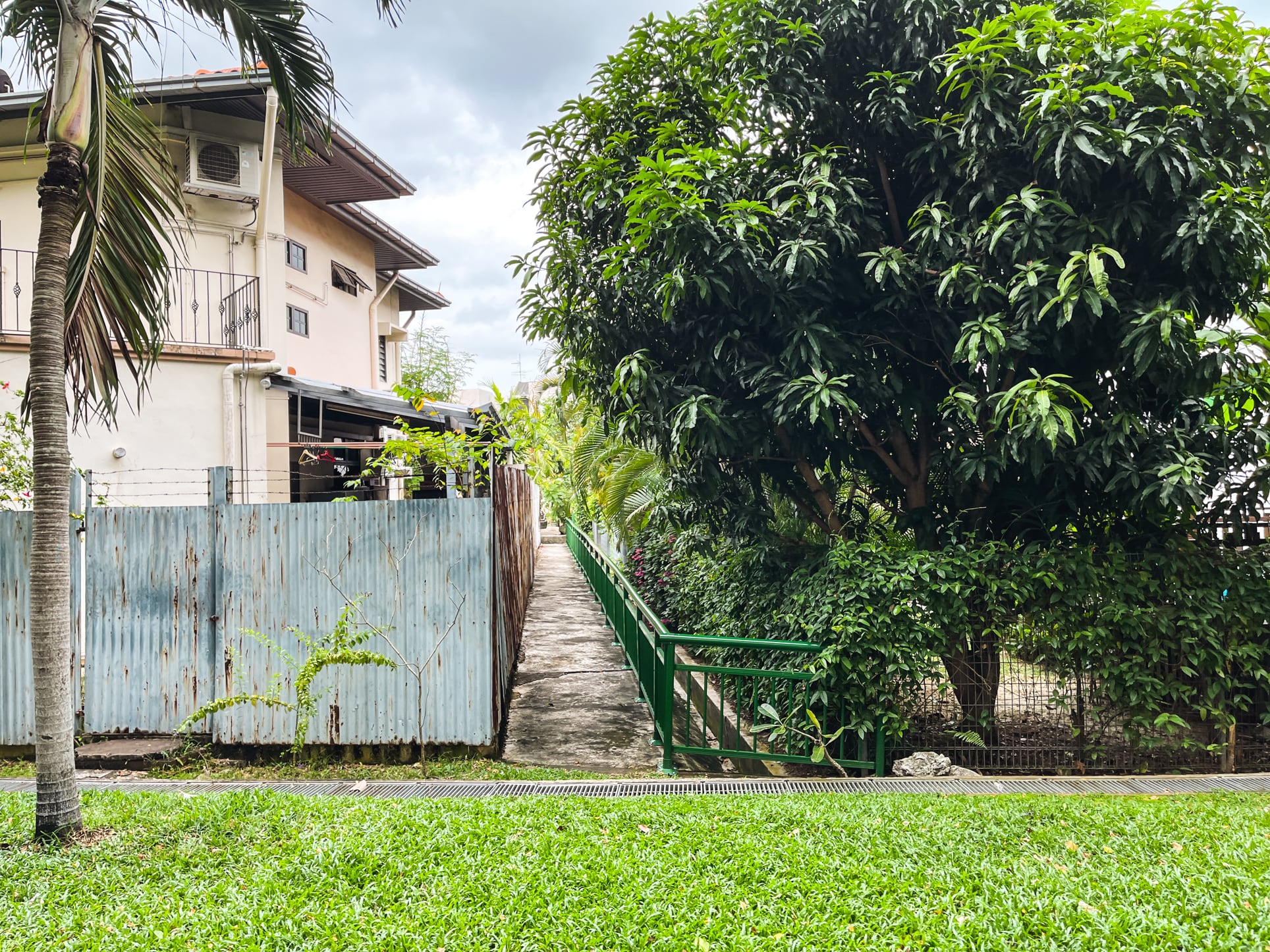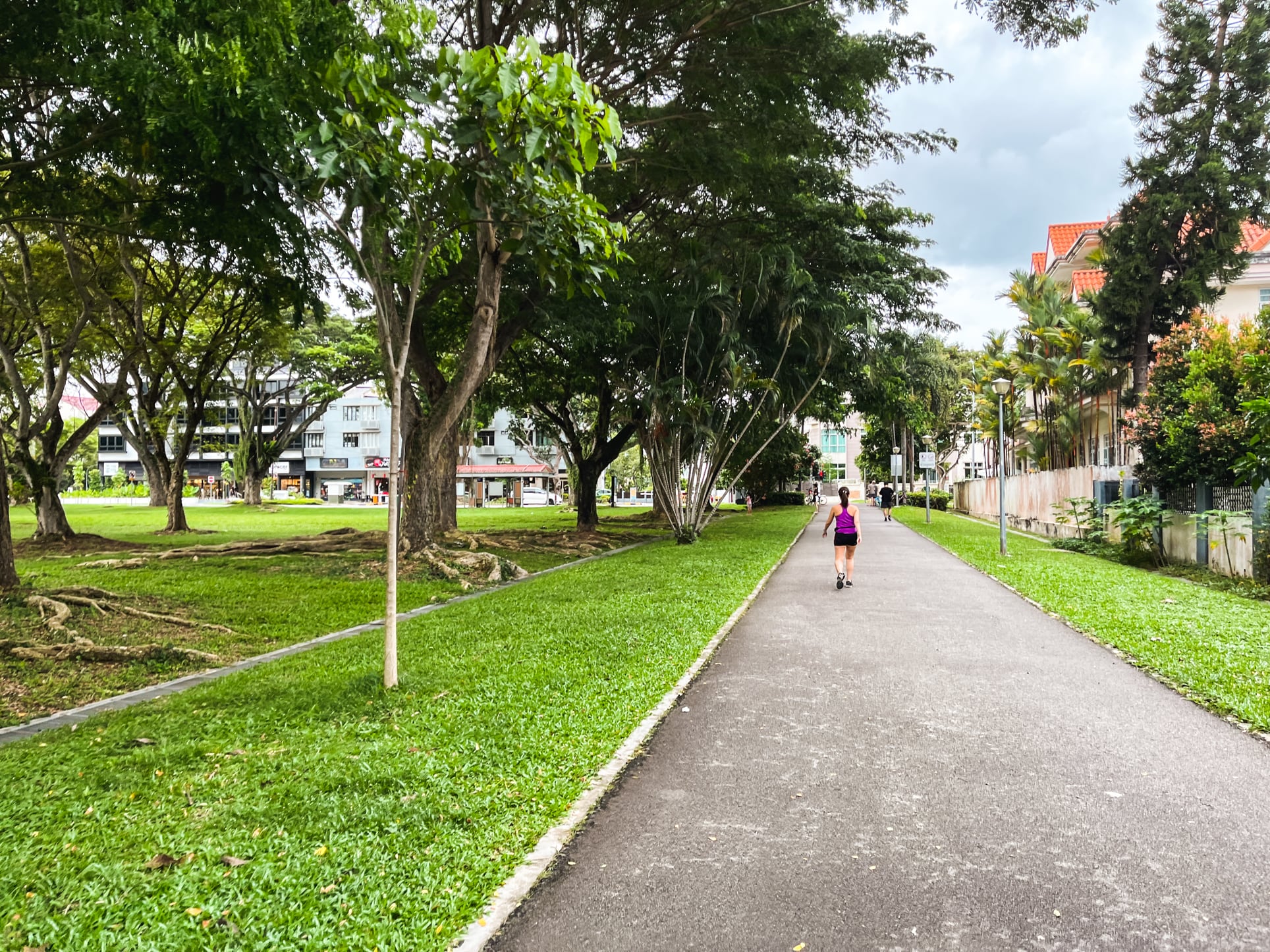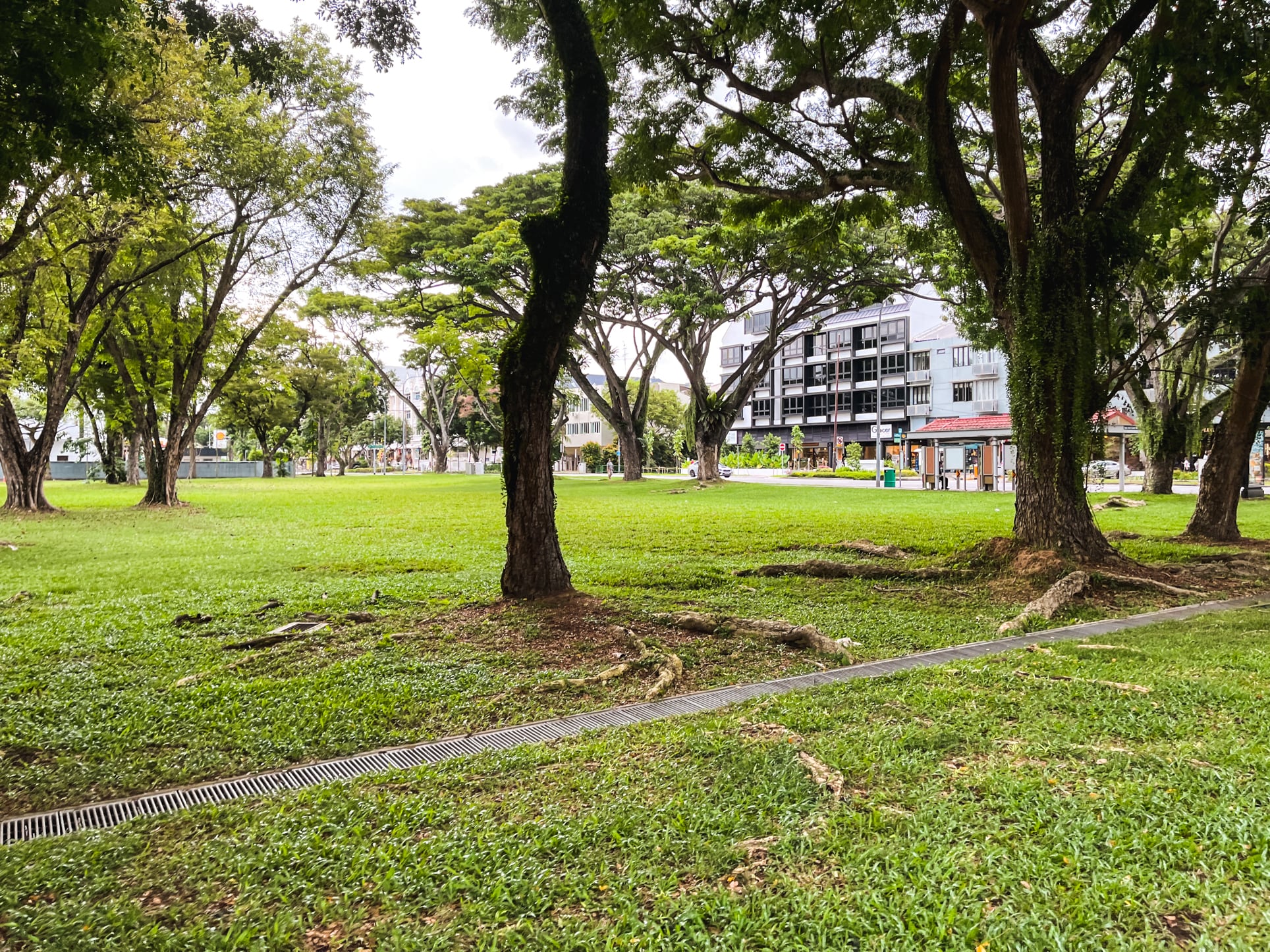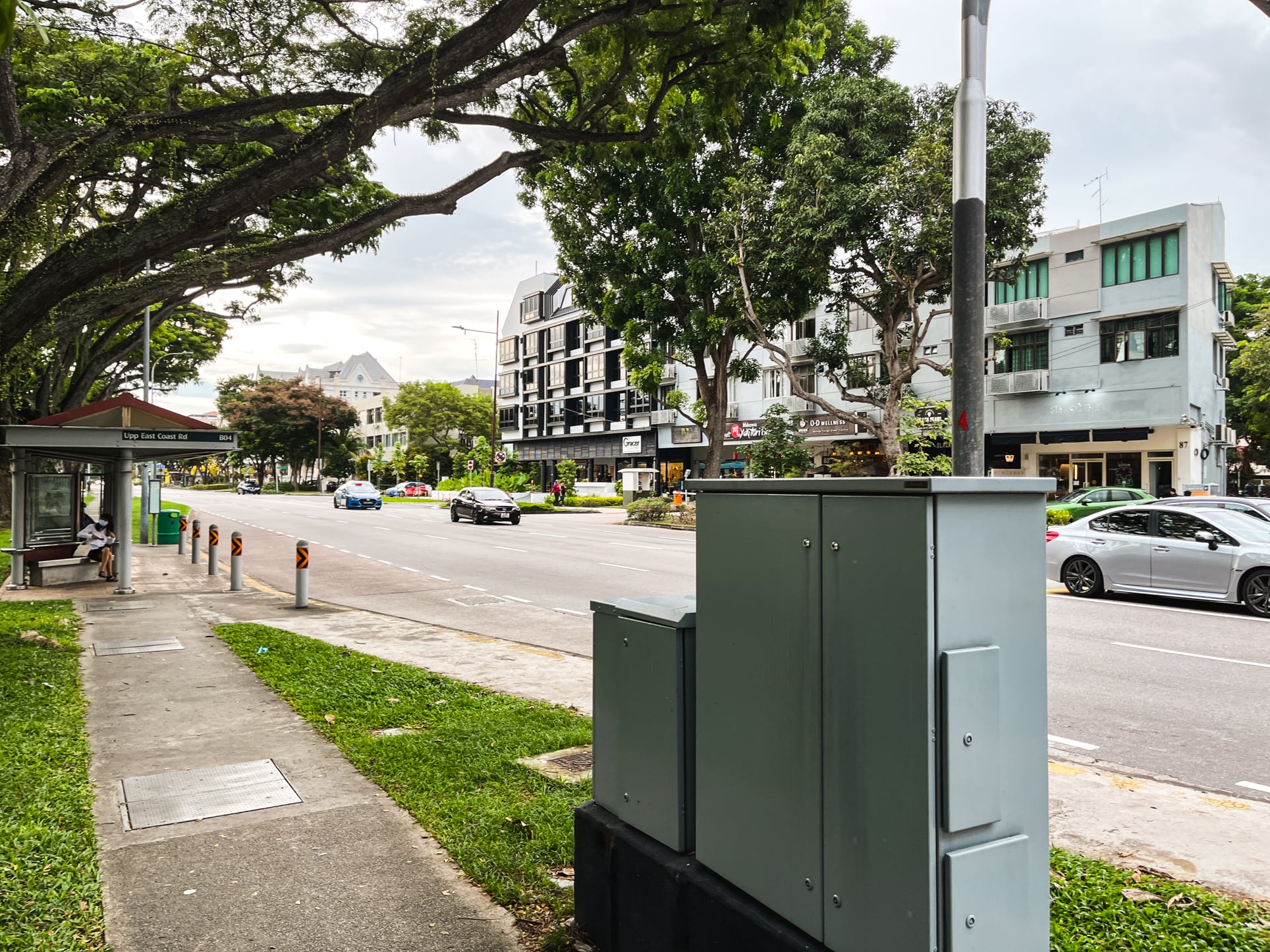 Read this next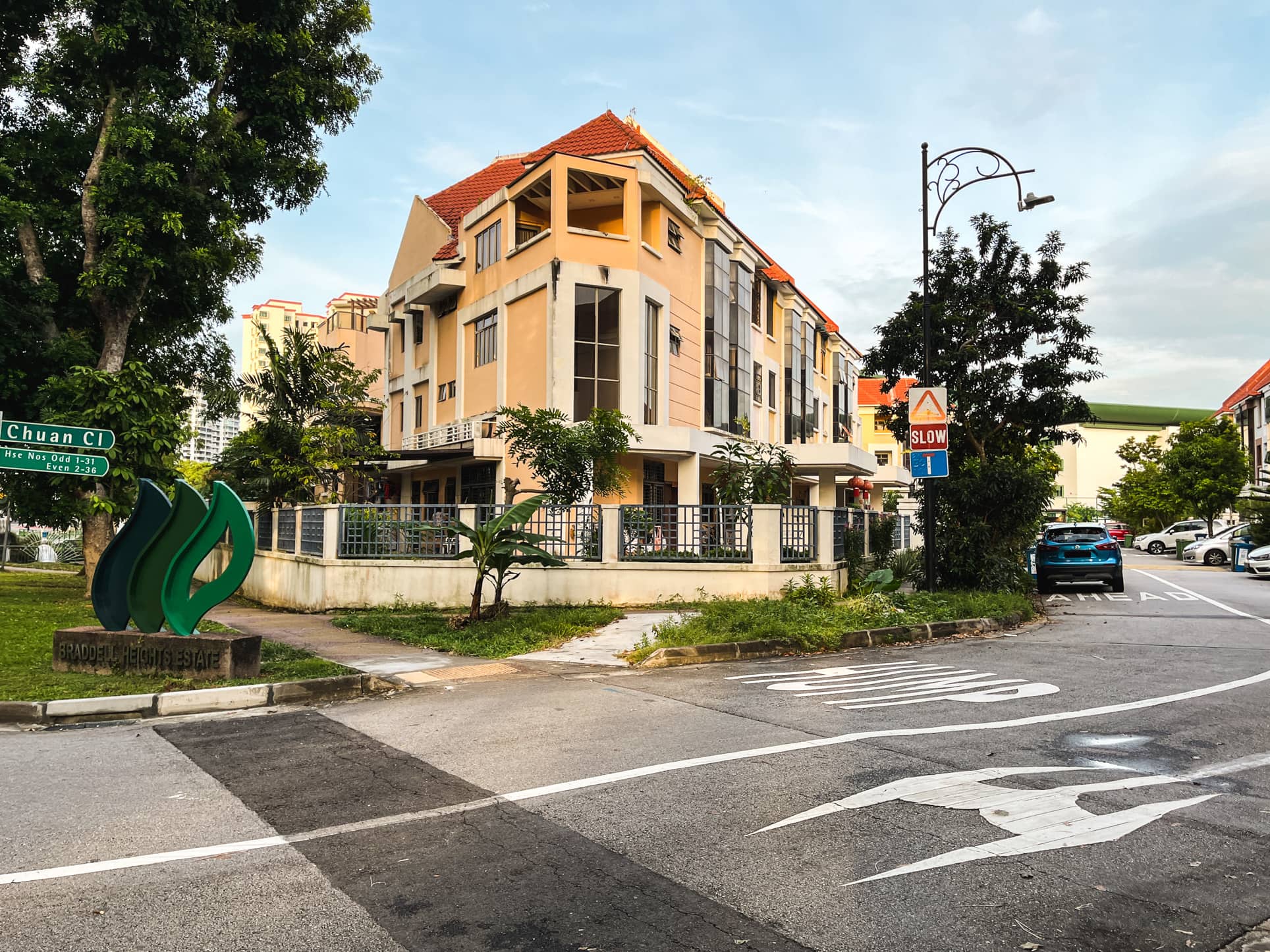 The shophouses look nondescript but there are quite a few interesting shops, such as Tiong Bahru Bakery, Mikawa Yakitori Bar, Bloom Coffee and Black Pearl Steakhouse. If you keep walking down, you even find a Killiney Kopitiam, Starbucks, Fairprice, CS Fresh, DBS Treasures, and Blu Kouzina. So despite the lack of a mall nearby, the area is very well-served!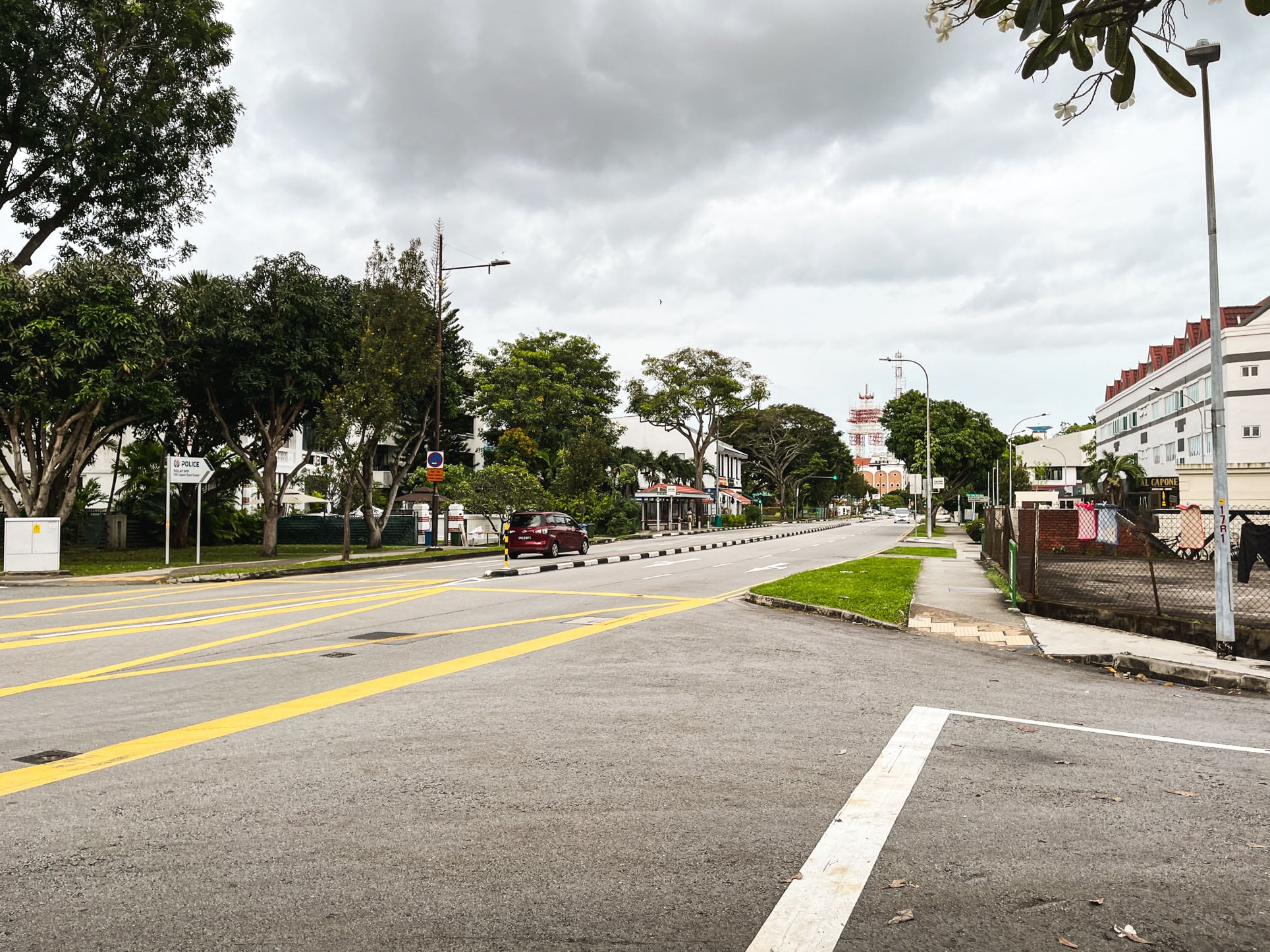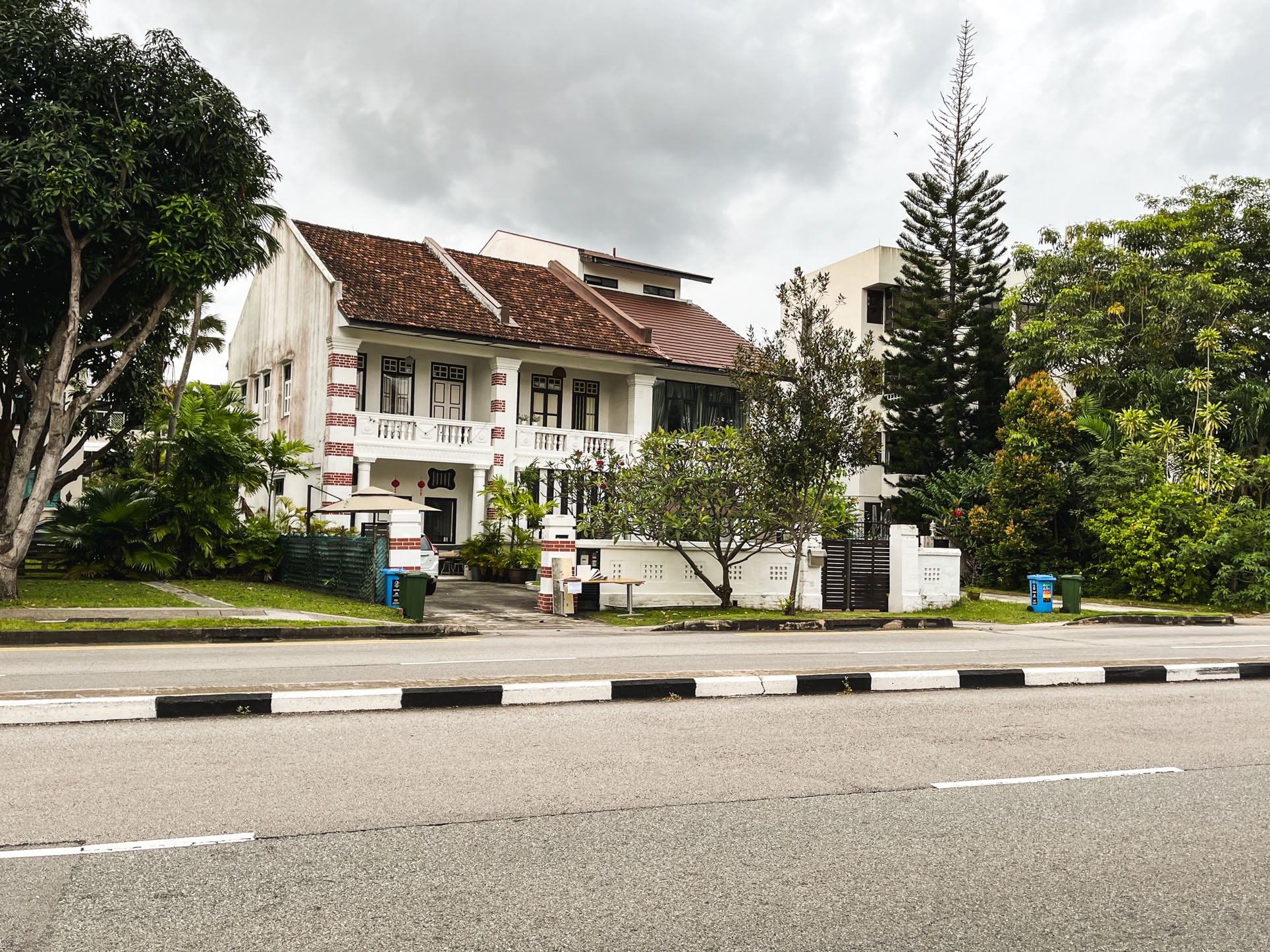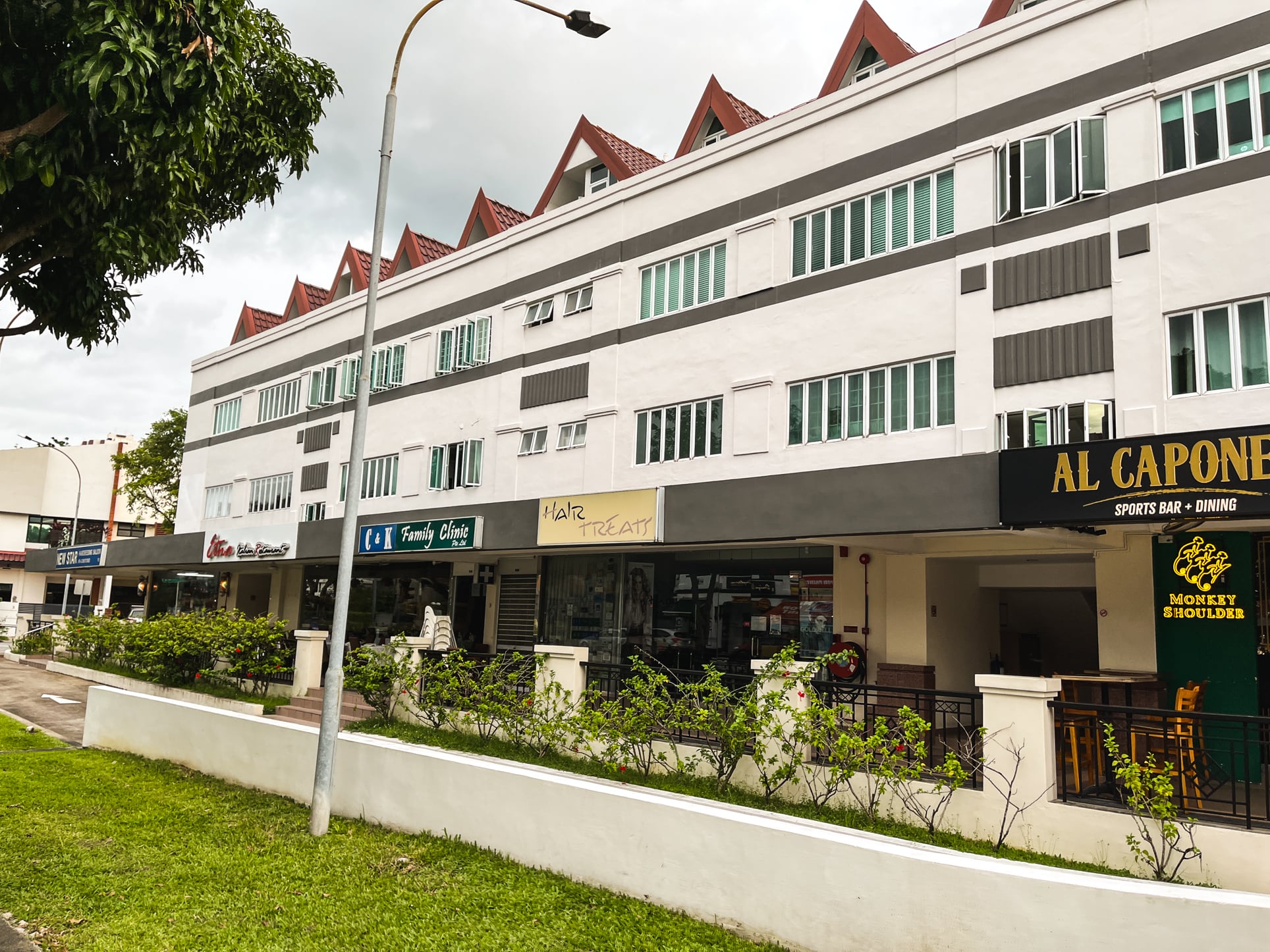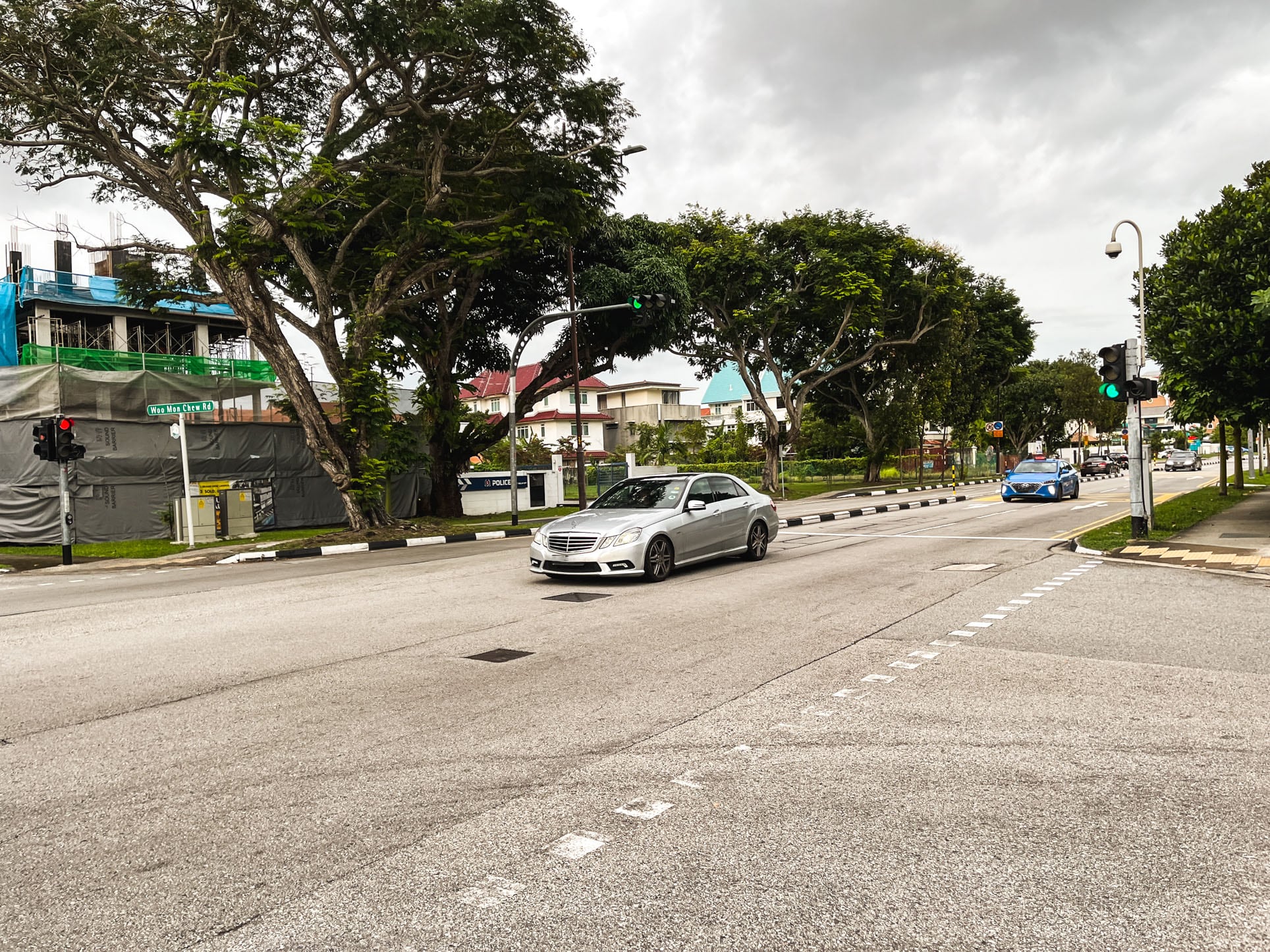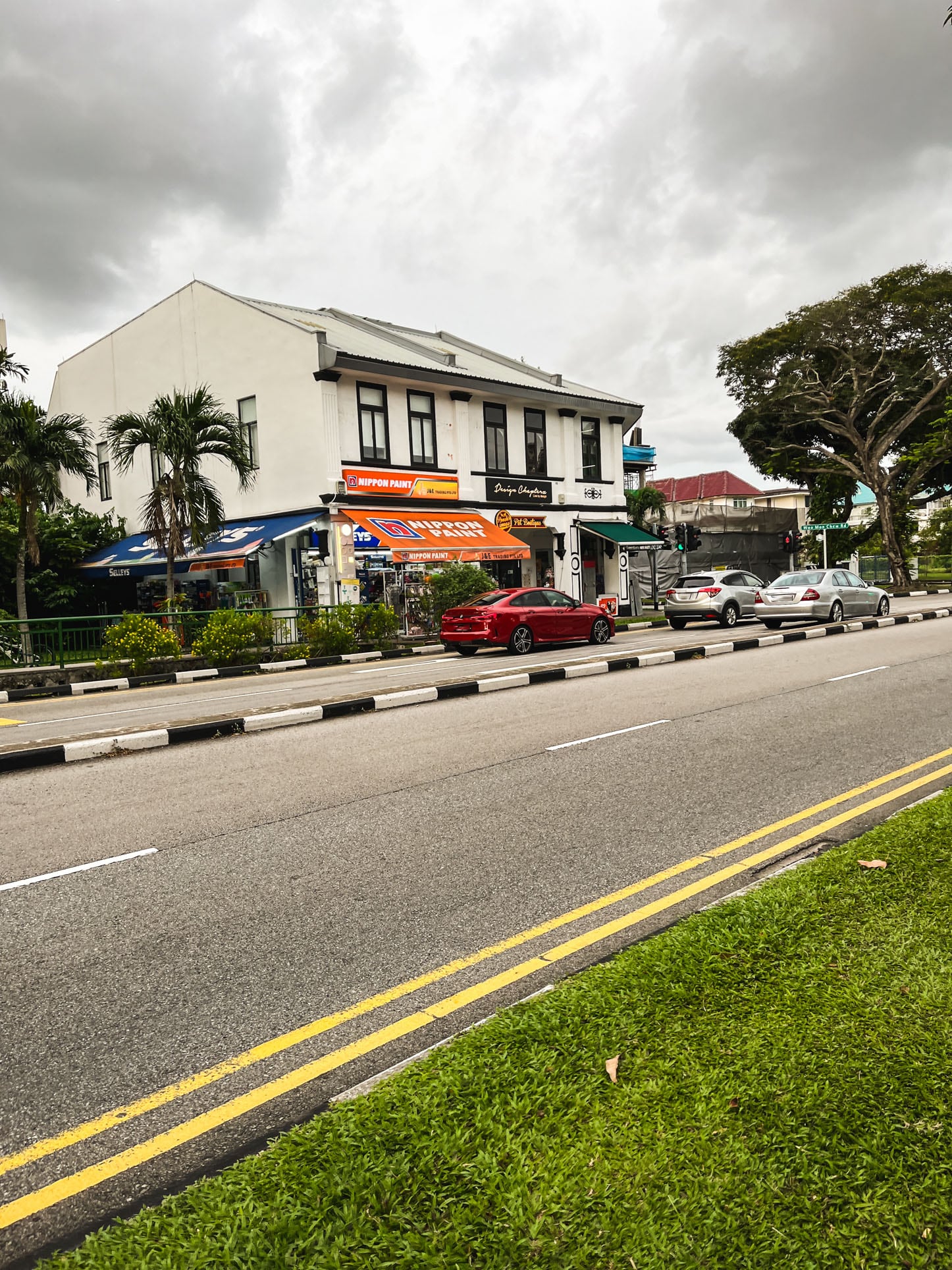 Note: for those who drive, there's a SPC petrol station across the road here. I didn't take a photo as I figure you know what a petrol station looks like! Next to the petrol station is another bus stop, so you can see you're literally surrounded by public transport here!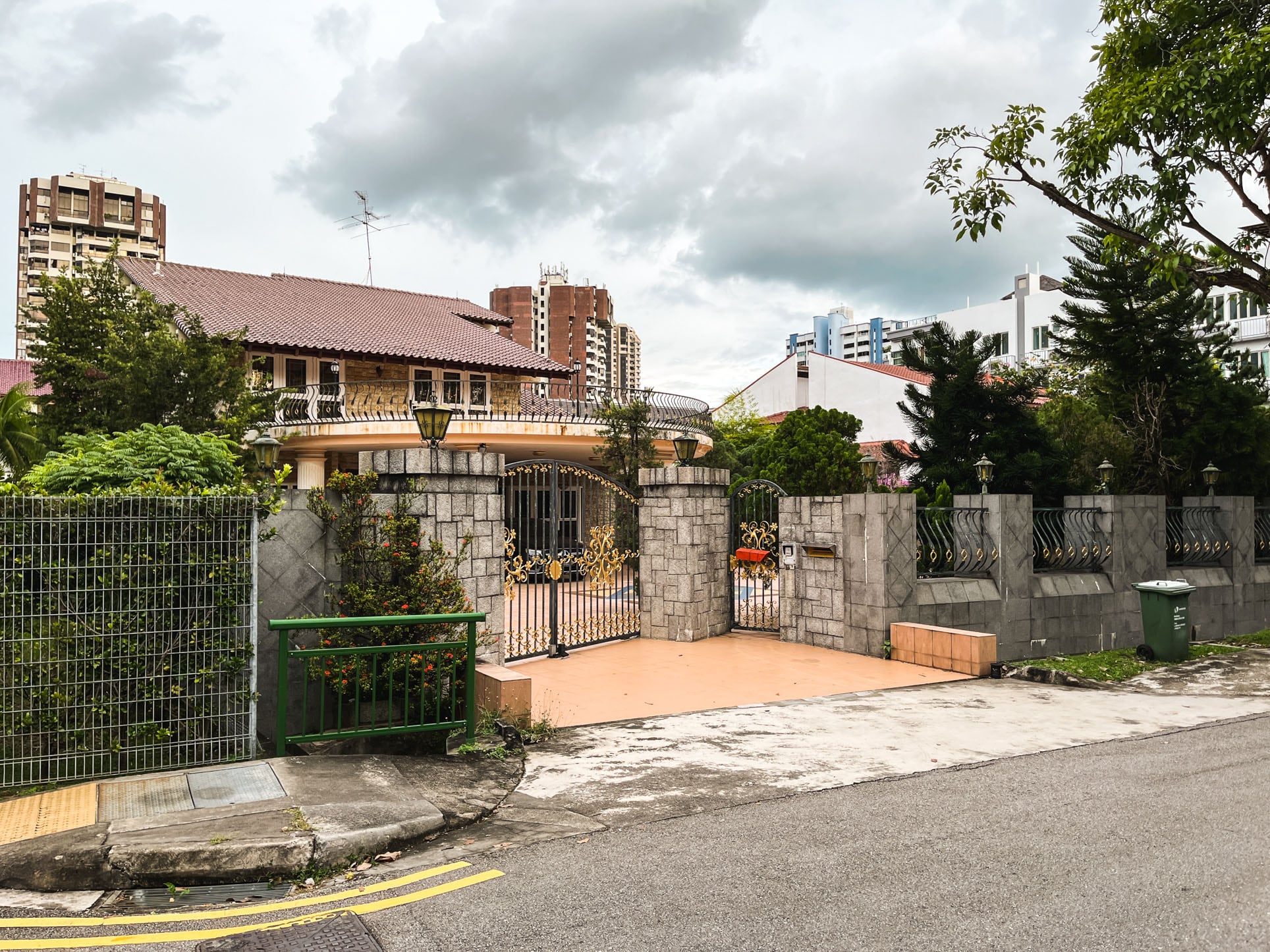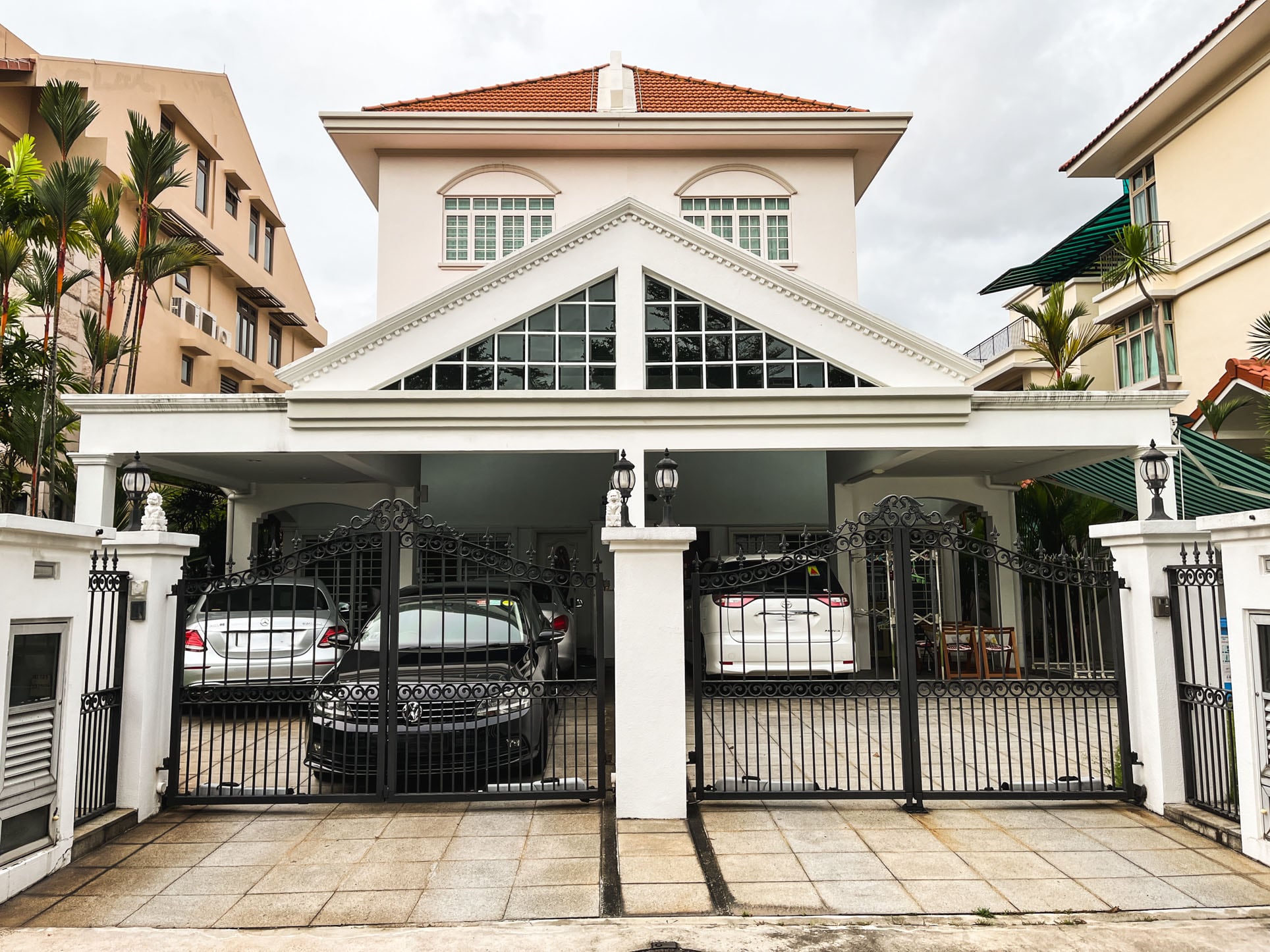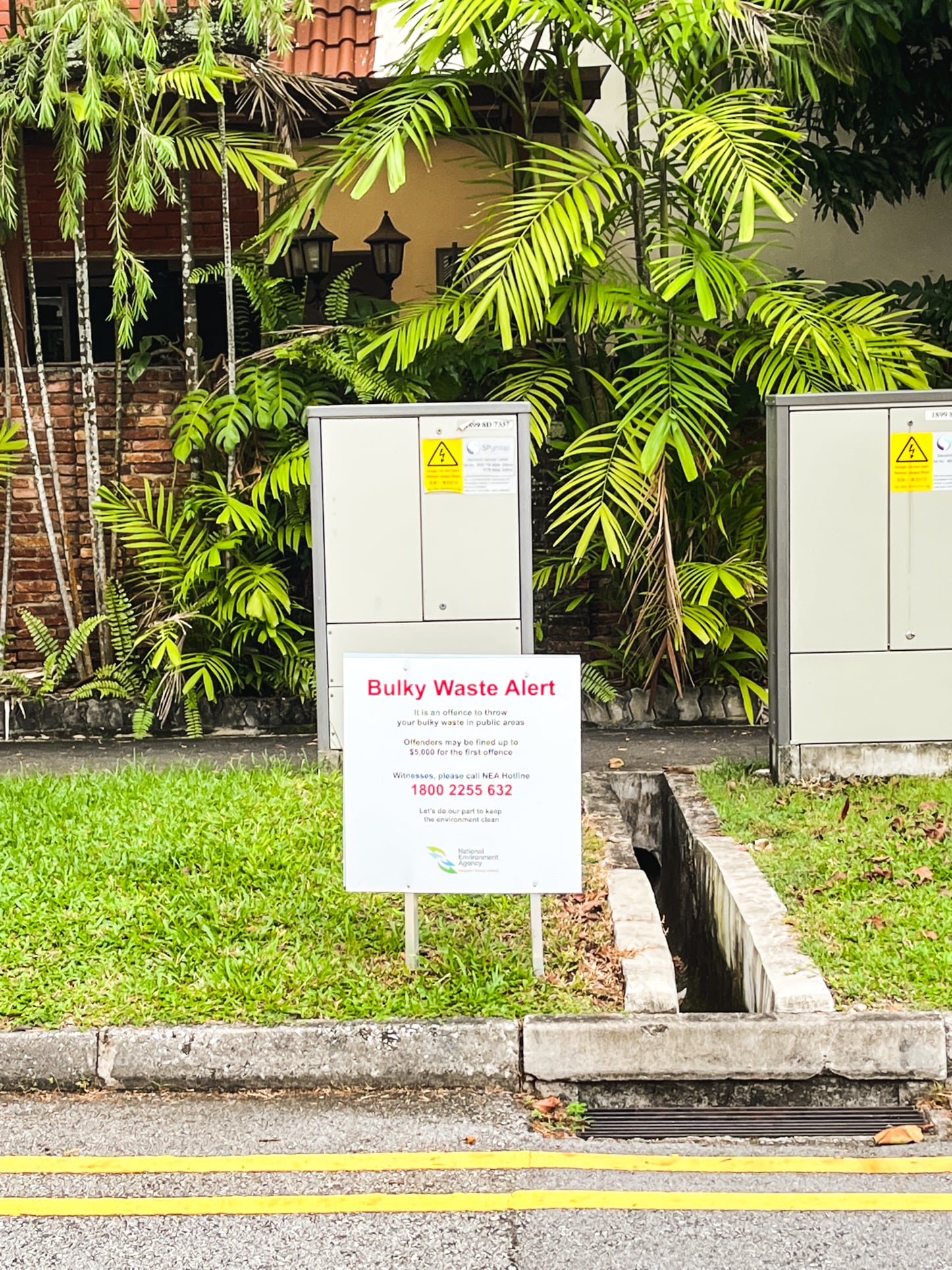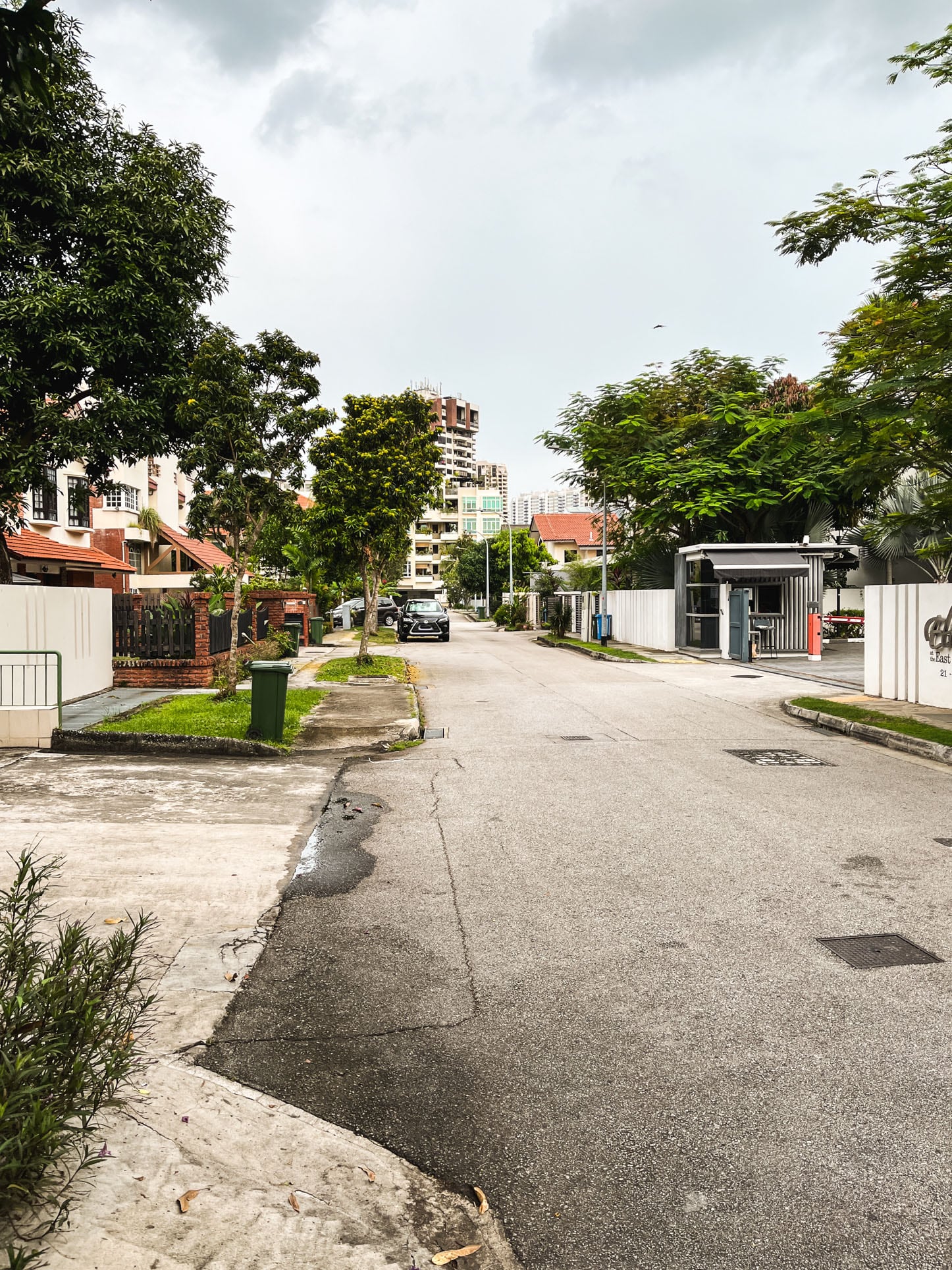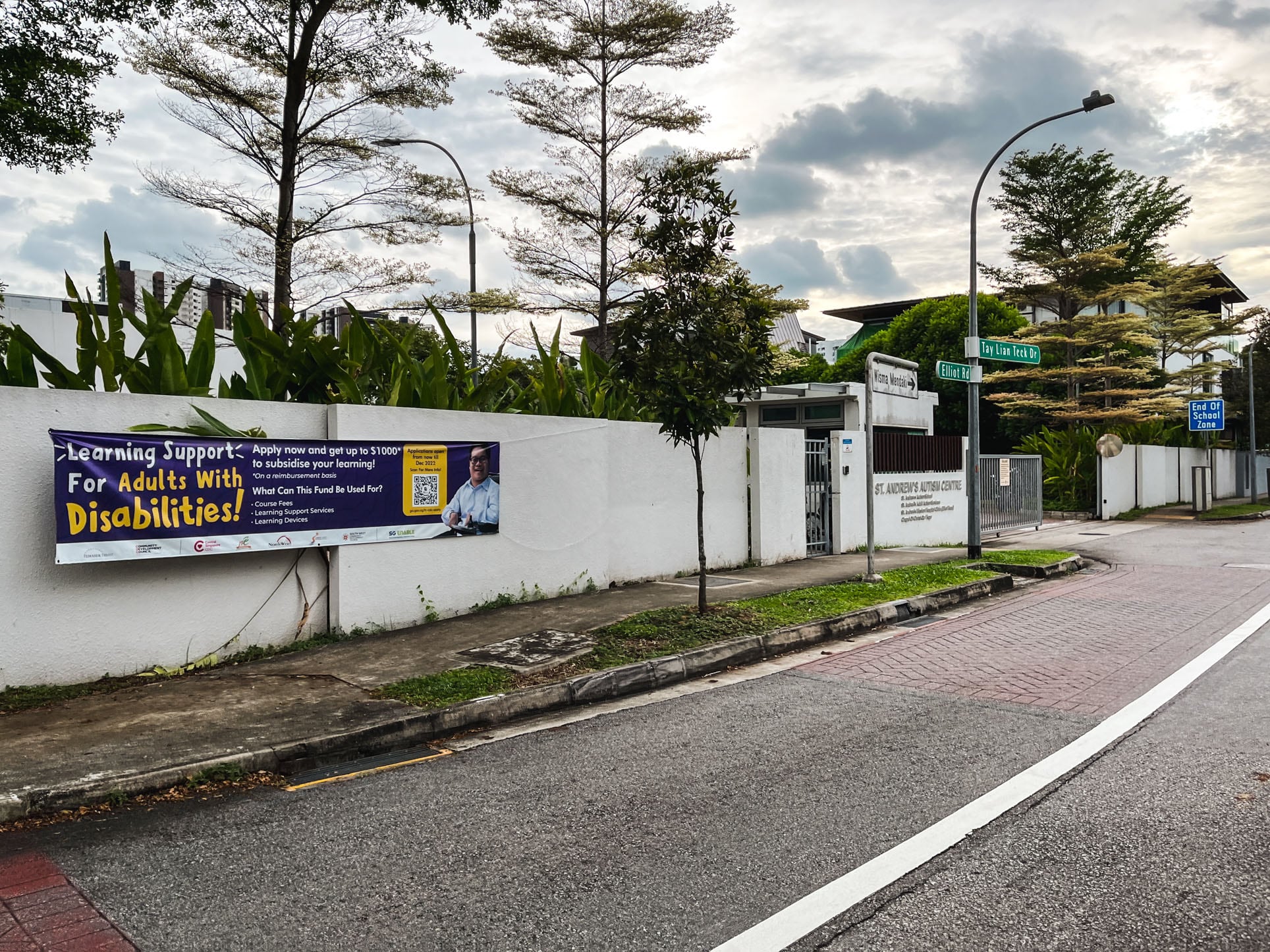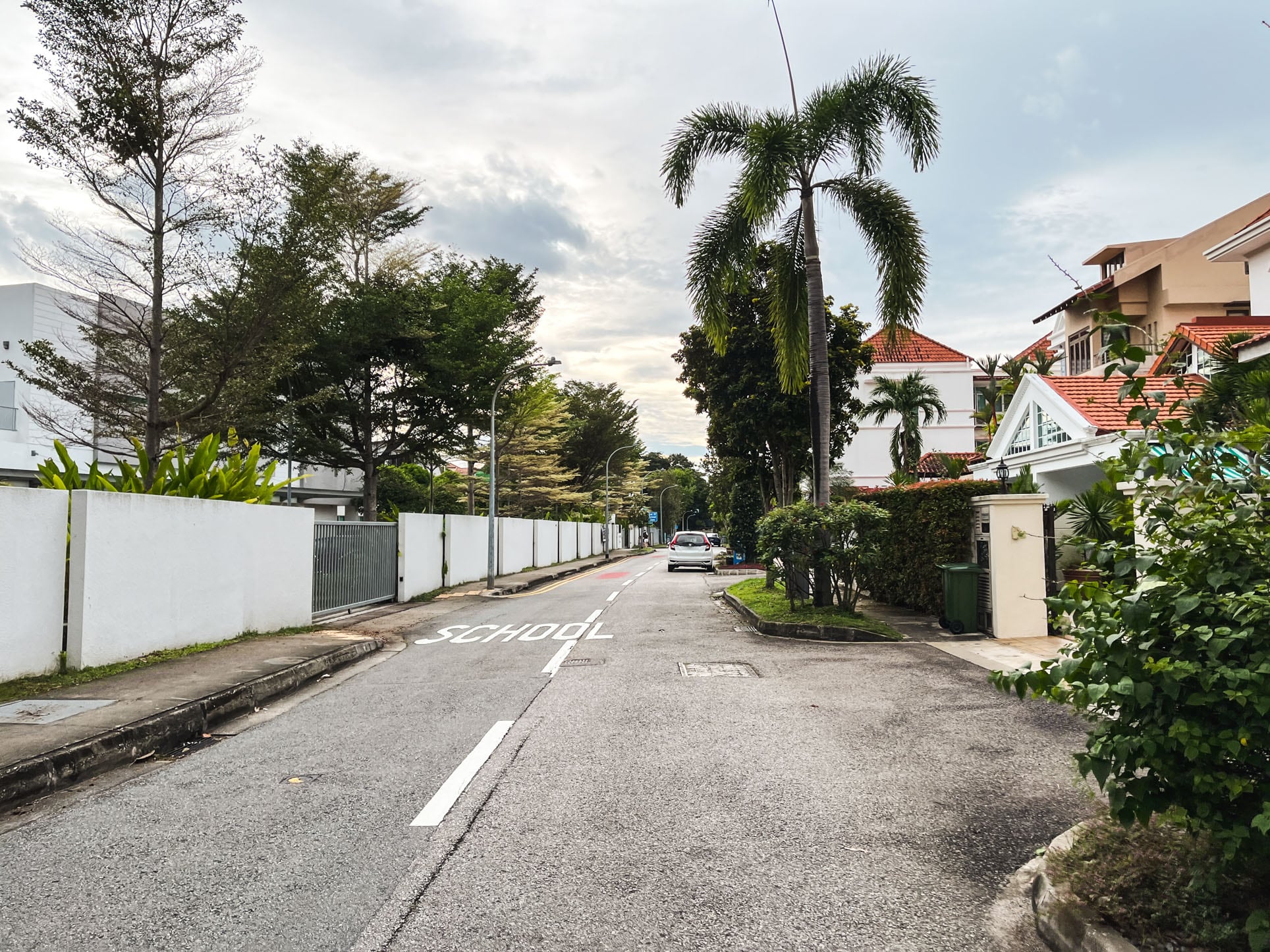 On the note of schools, although there's Victoria School nearby, there doesn't seem to be a Primary School within 1 km of this enclave. At least according to yoursingaporemap.com, the closest is Opera Primary School which is about 1.19 km away.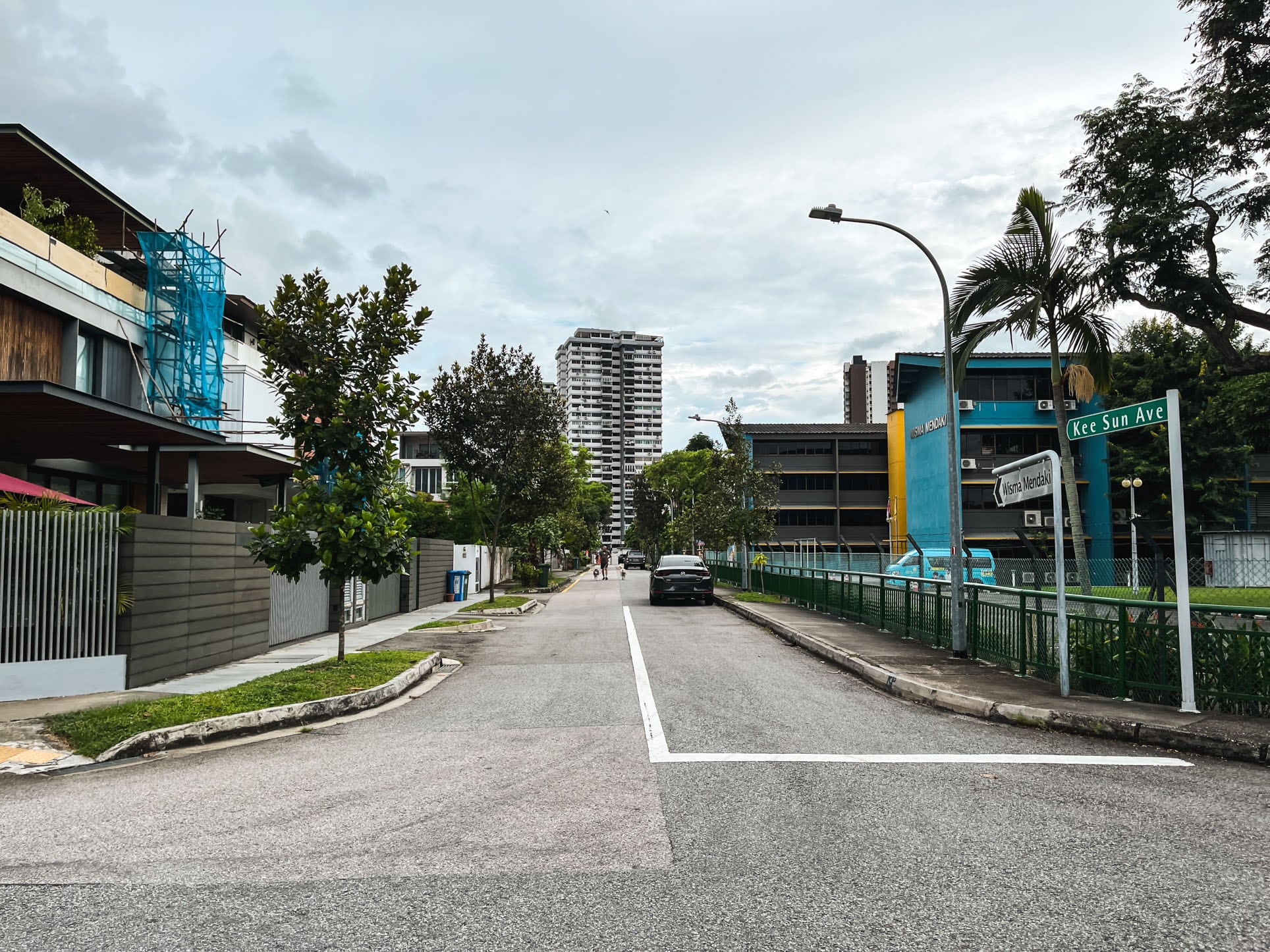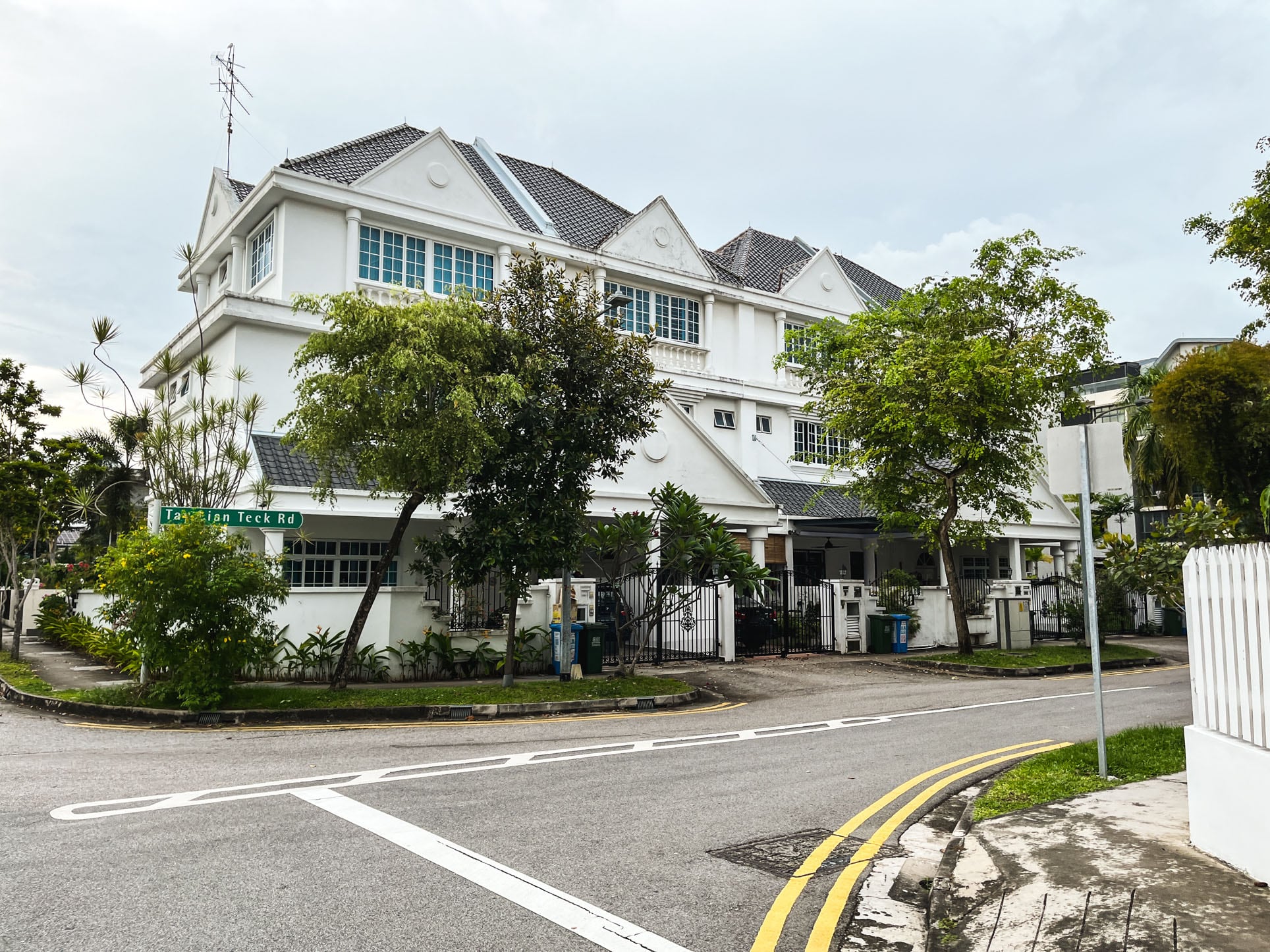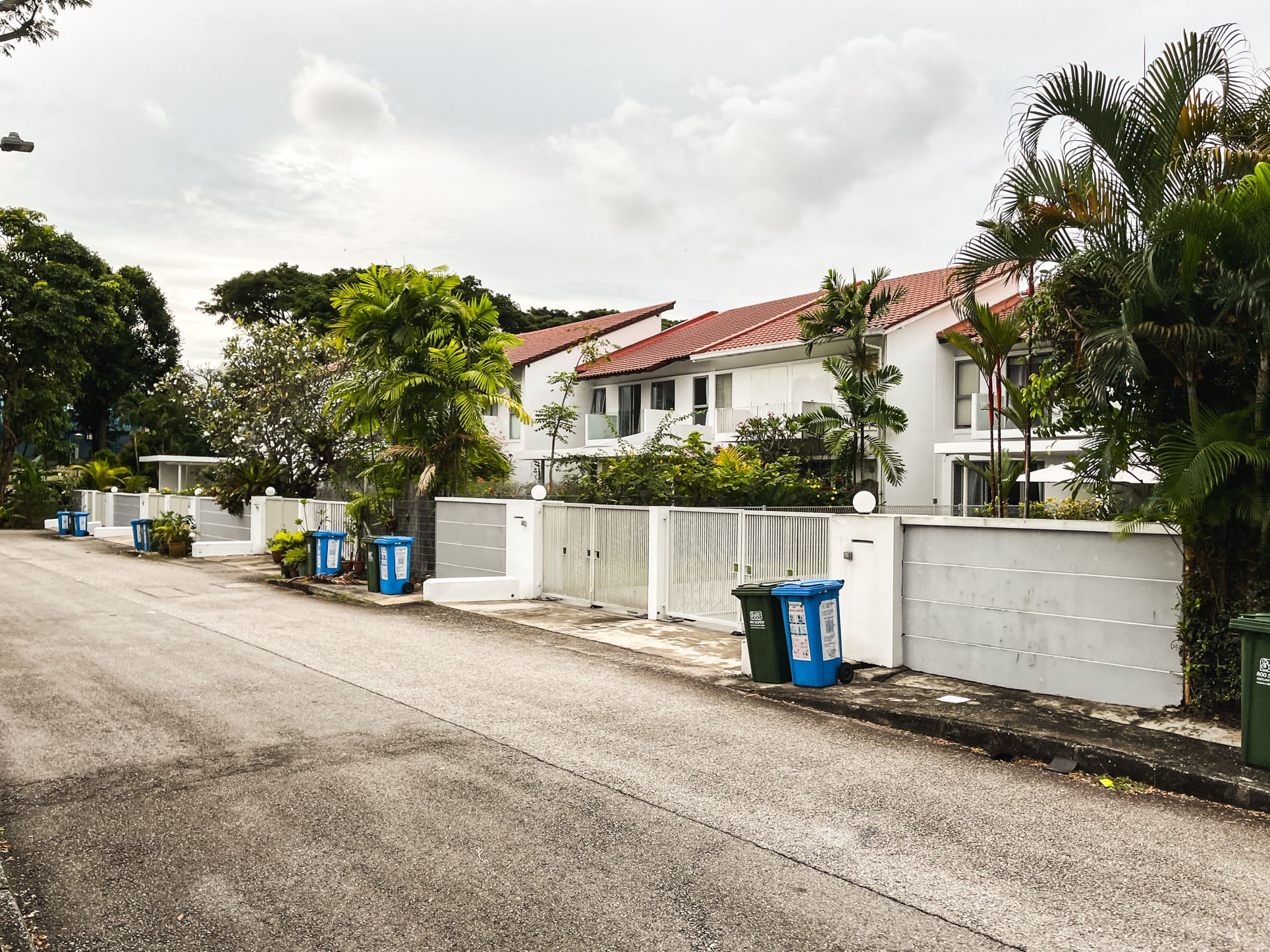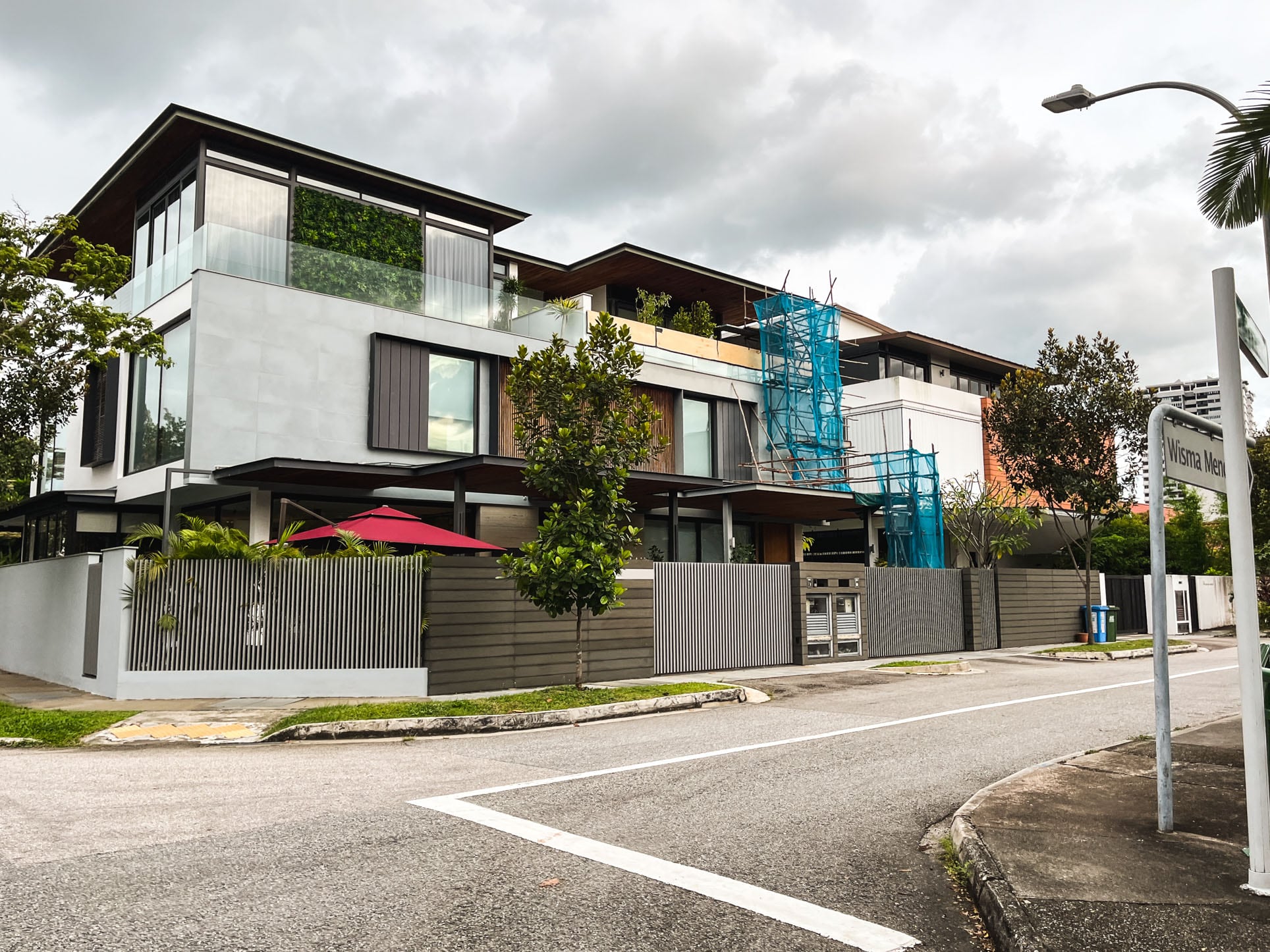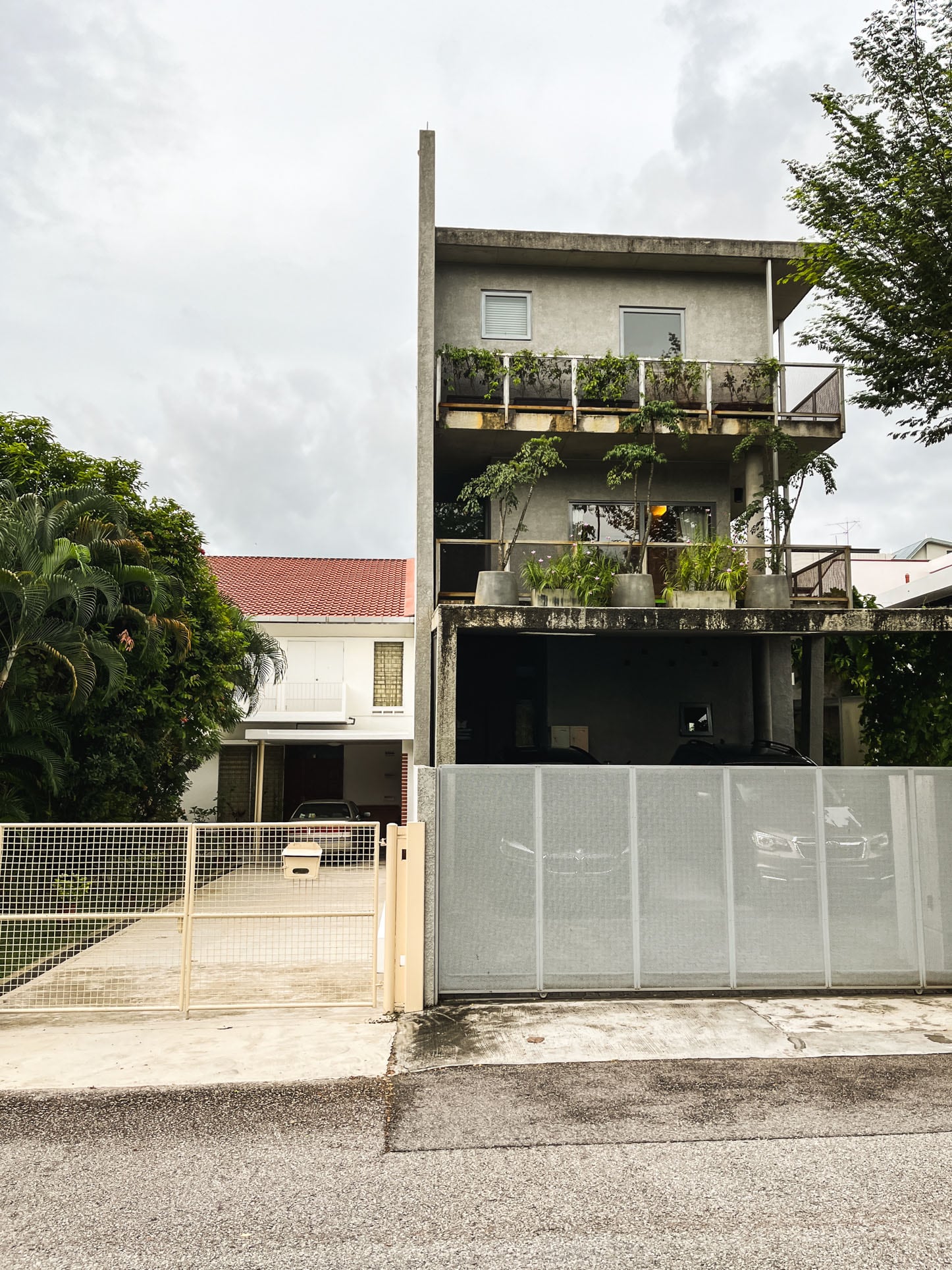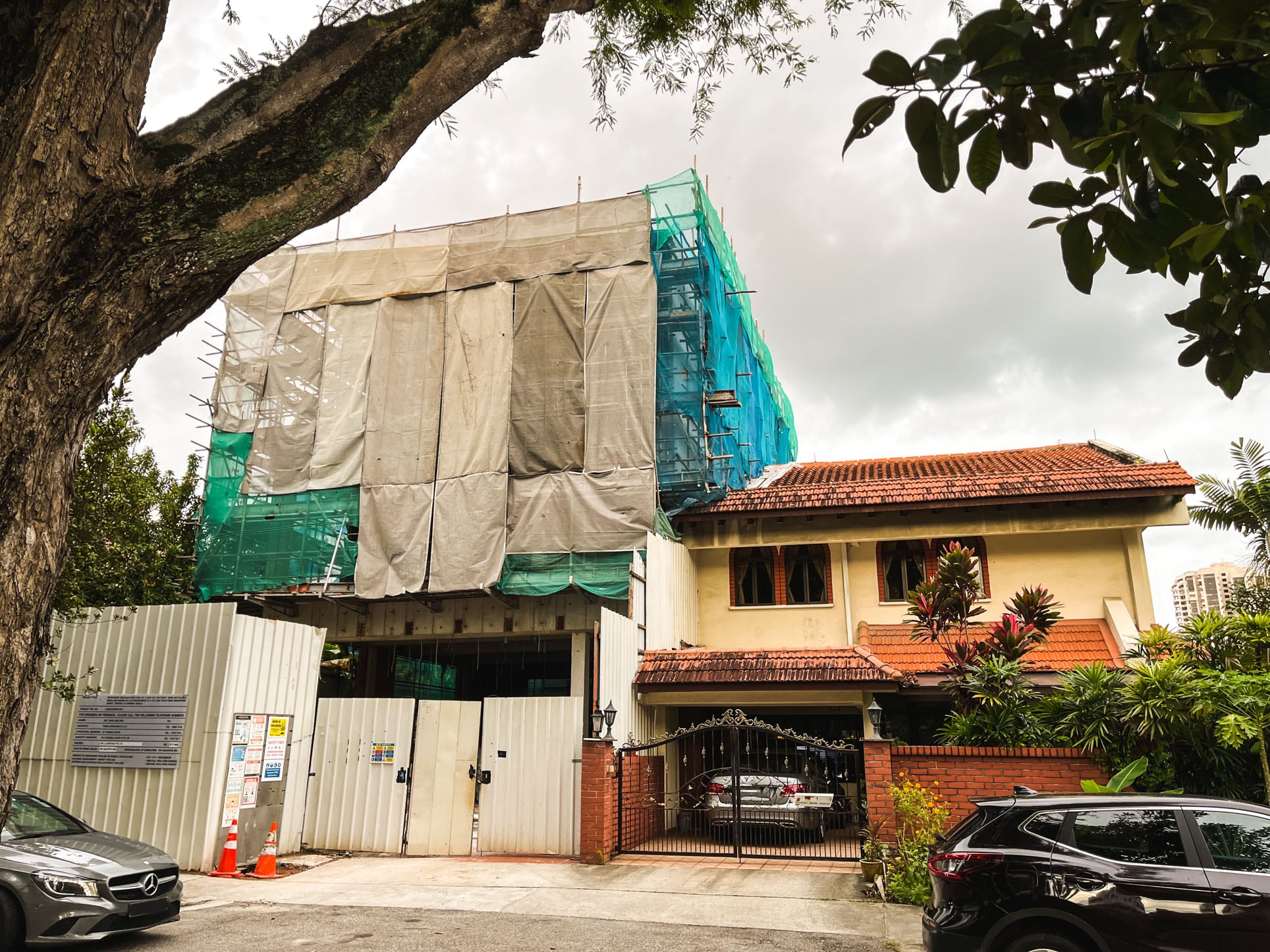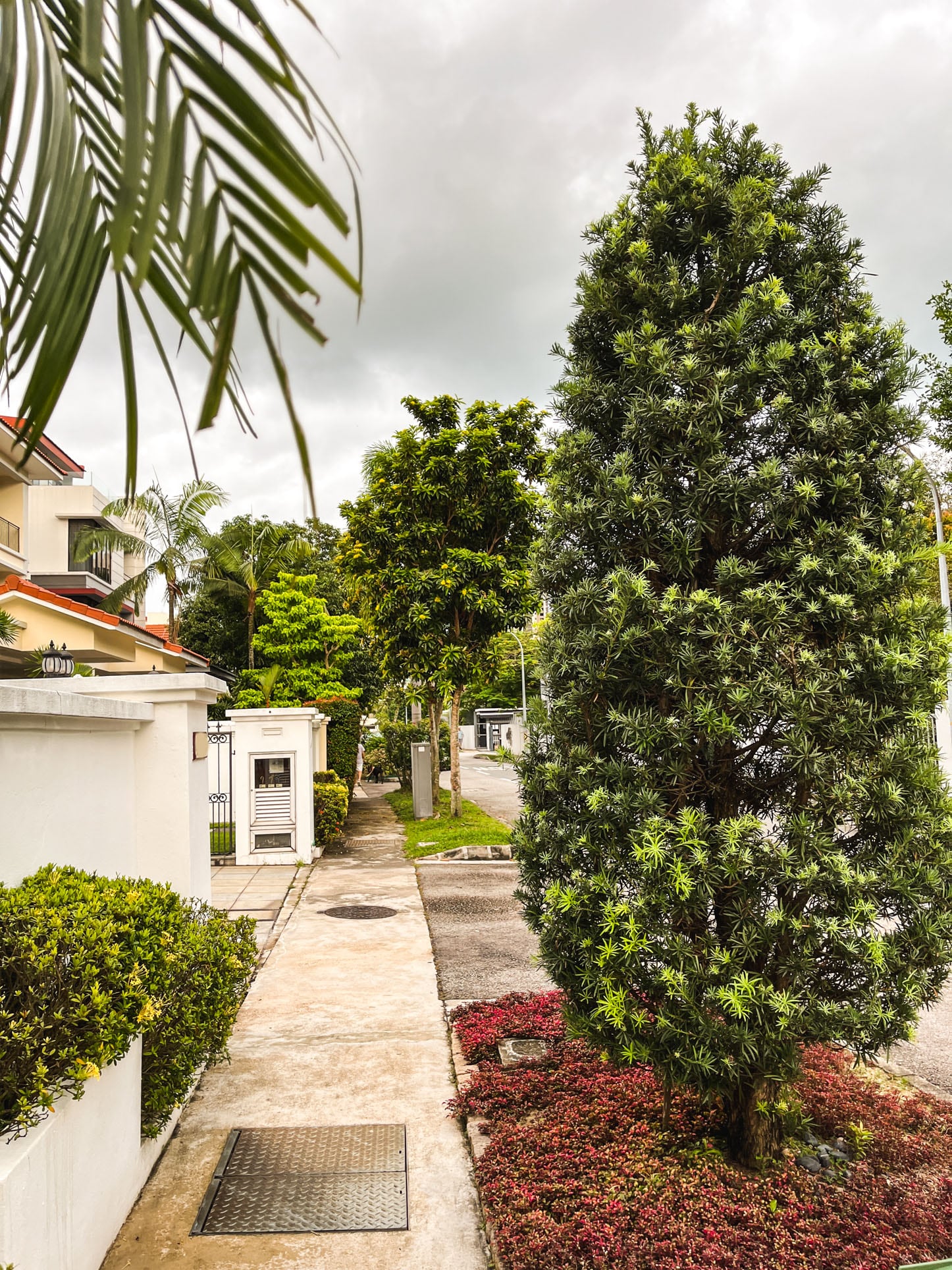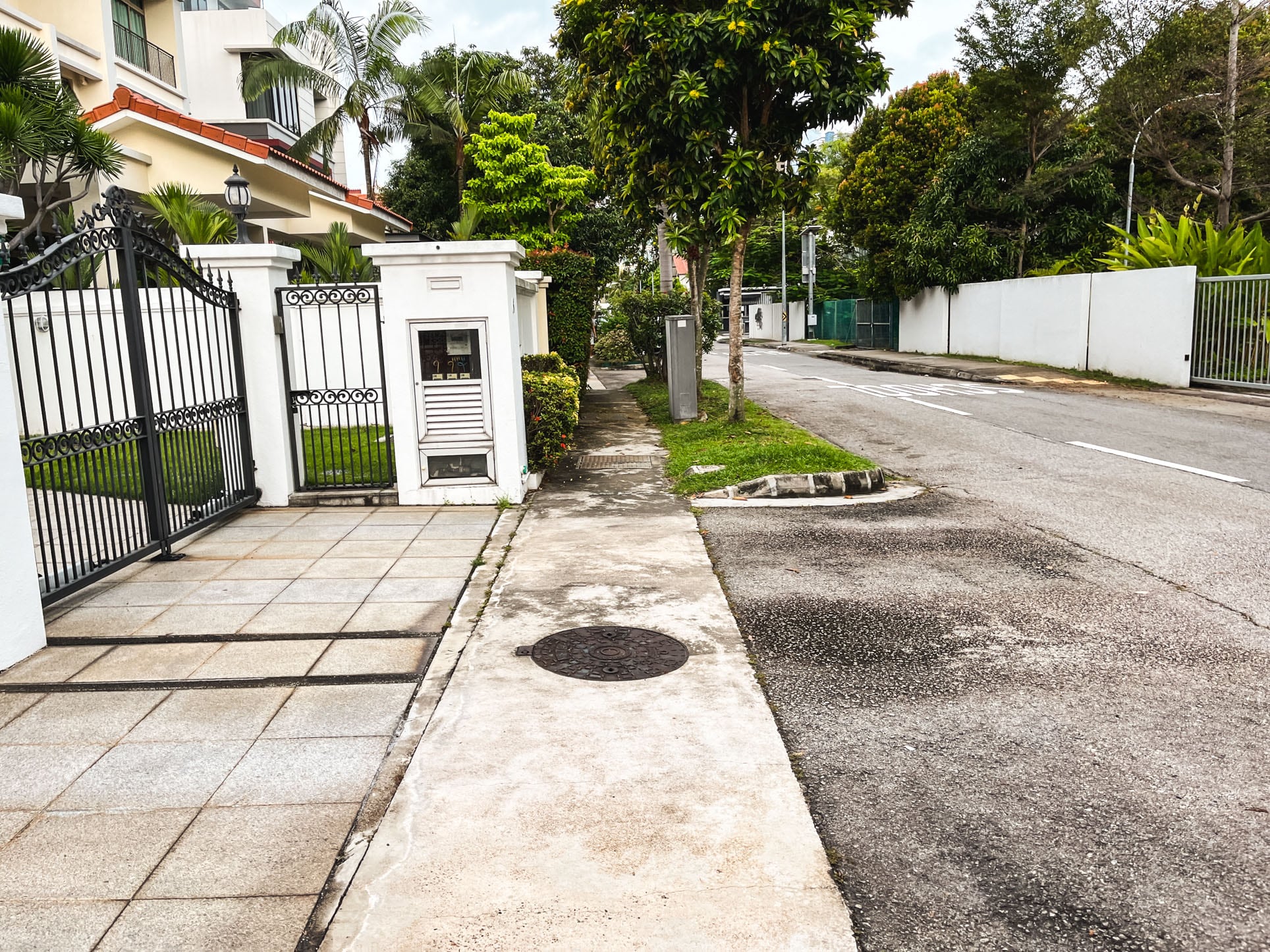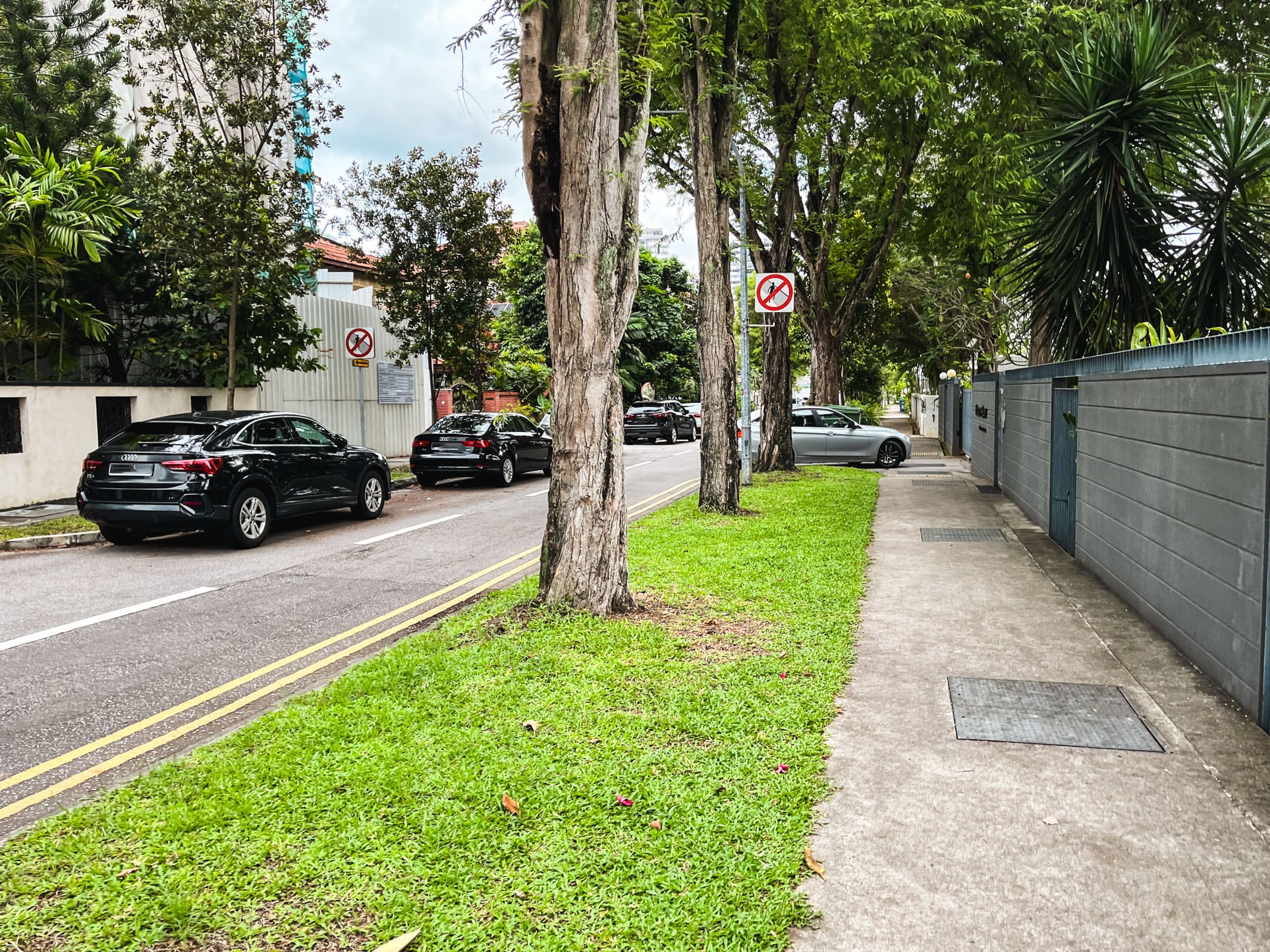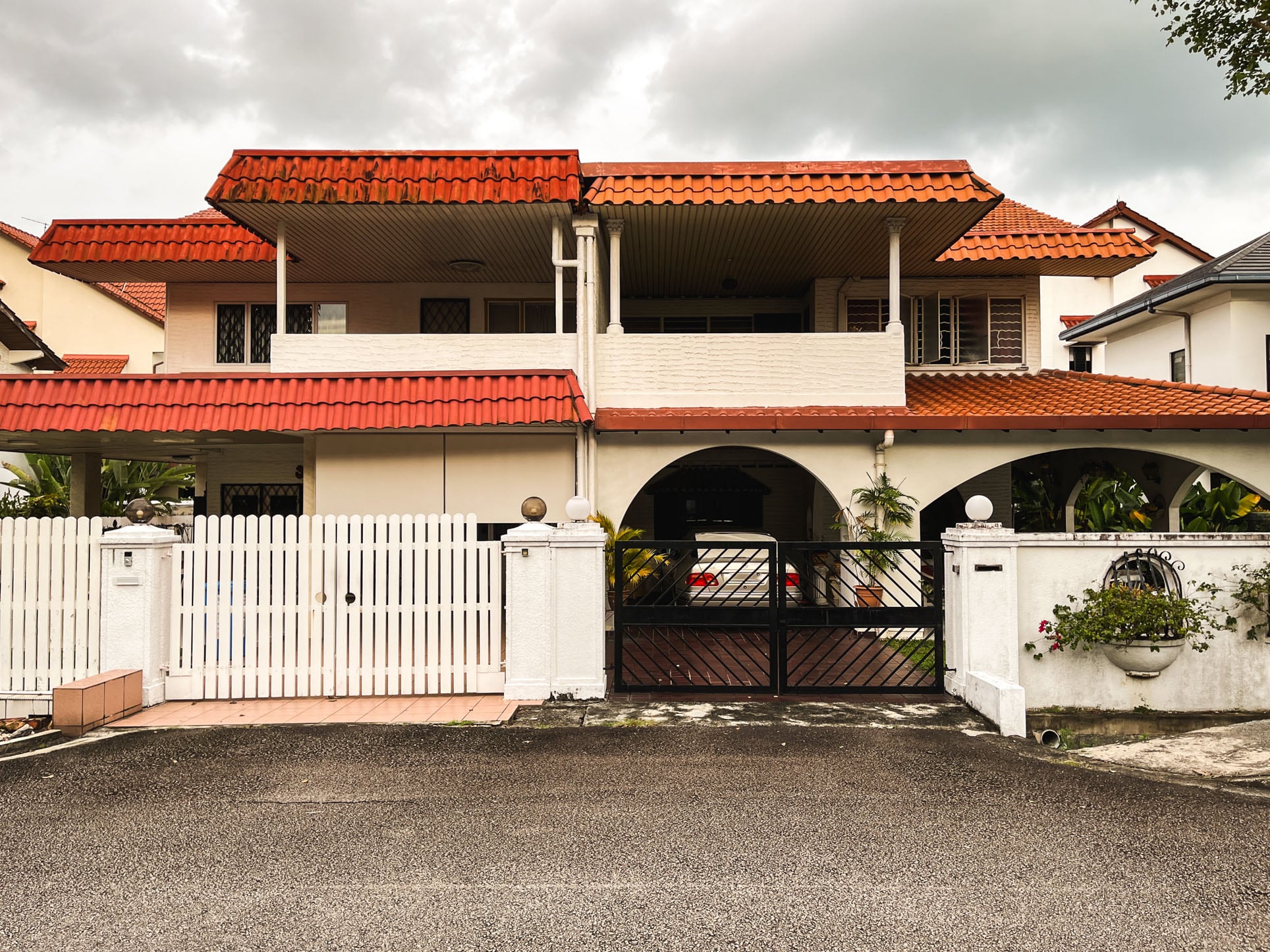 I miss old-school architecture which wasn't about maximising every inch of space, and rather functional living! Look at those enclosed balconies – they're really good for Singapore living as they're nice and shaded from the sun but still well-ventilated and breezy!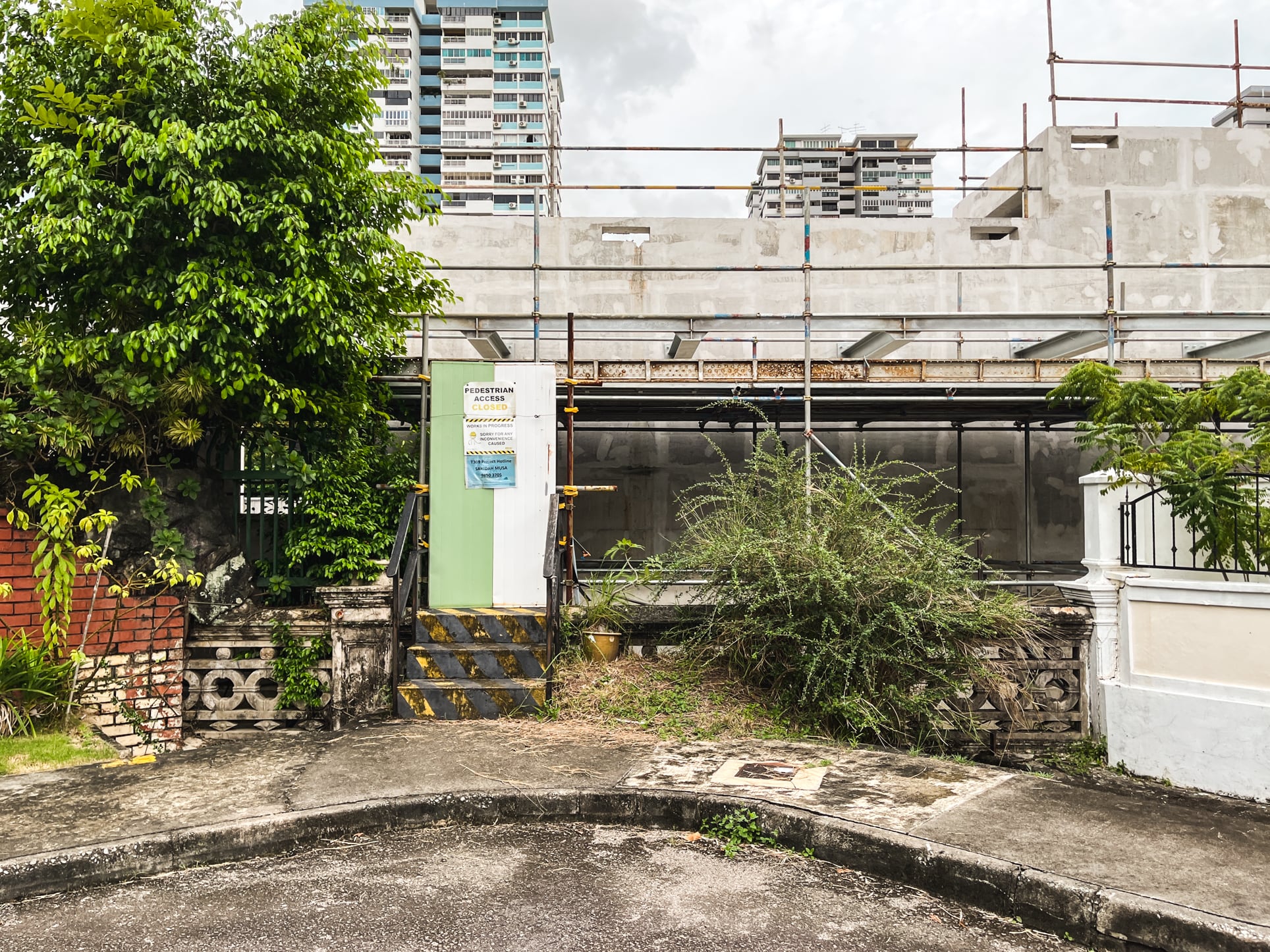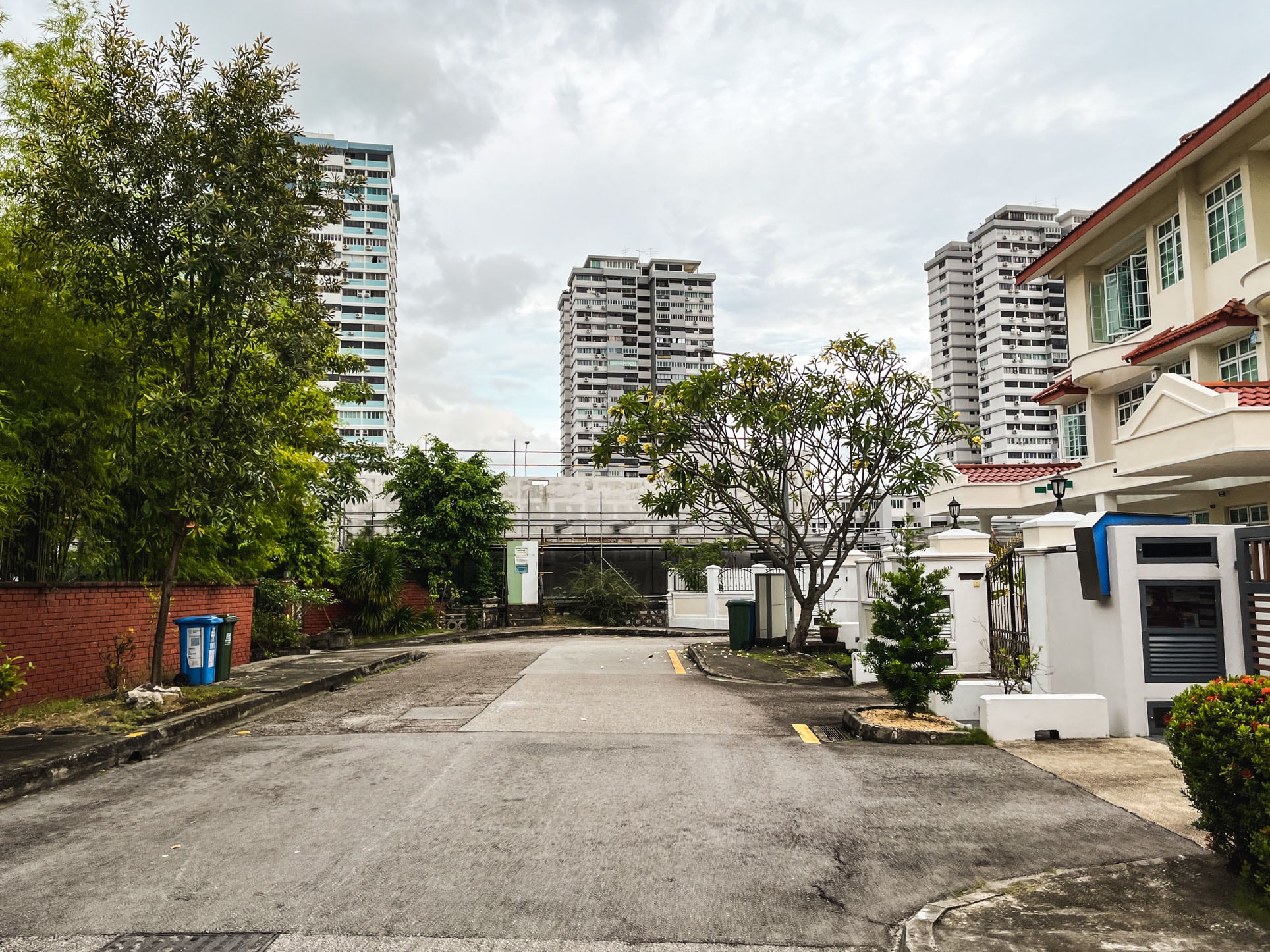 We've more or less walked around the entire estate now. In case you couldn't tell, I really liked the area and very much enjoyed my walkabout! 
Having said that, 2 things to note are:
Given that the plot ratio is 1.4, if many houses are redeveloped into boutique condos, the character of the estate would totally change and would become less charming. (There would also be many more units/people and thus the area would be less peaceful!)
Prices probably aren't cheap, even for Singapore, given the proximity of the MRT and the fact that the plots here are quite big! (At the time of writing, there didn't seem to be any units for sale, so either the house owners love living here or they're waiting for the potential price boost once the MRT is completed!)
Let me know what you think of Elliot Avenue and its houses in the comments, or if there are any areas you'd like to see more of!