Property Stories
Touring Cheng Soon Gardens: Freehold Terraces, Semi-Ds And Detached Landed Homes In D21
TJ
April 2, 2023

10

min read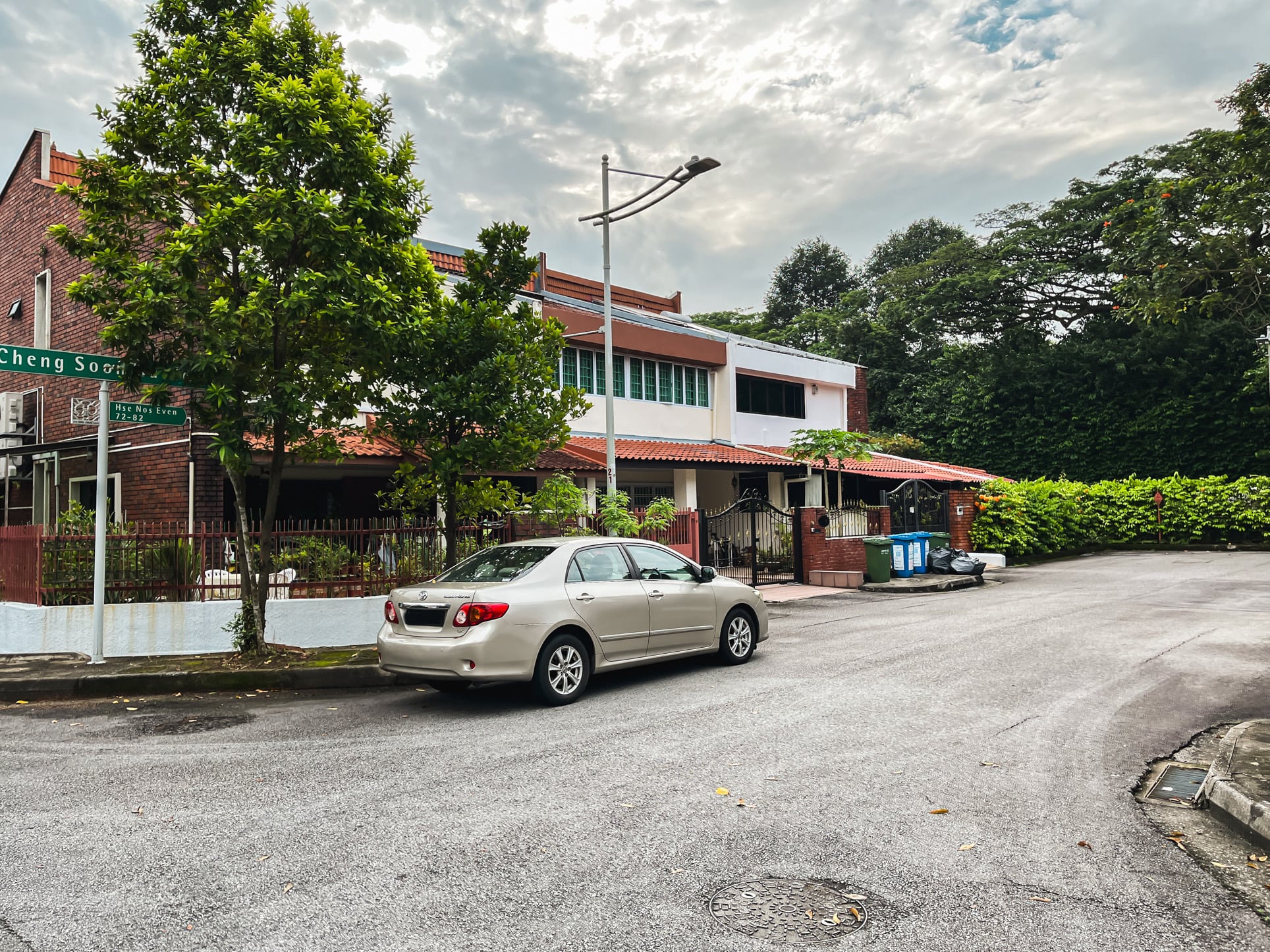 10
min read
Cheng Soon Gardens is a freehold landed enclave in D21, just behind Toh Tuck and the Beauty World area. I thought it would be an interesting area to feature in today's post as it contains all types of landed housing: from terrace houses to semi-Ds and detached houses.
If you're wondering why that's relevant, it's because most people who want to move to a landed house usually can only afford terrace houses. However, estates with terrace houses are usually quite tightly-spaced, making parking (and sometimes even driving through the area) a challenge. When there are bigger units such as detached houses in an estate, lack of street-side parking tends to be less of an issue.
Personally, I think parking issues can really impact one's quality of life and so I thought Cheng Soon Gardens would be a worthwhile walkabout to feature. (In fact, a friend who used to live in a terrace house told me she wouldn't recommend moving to one and, when I asked why, the reason was – parking problems!)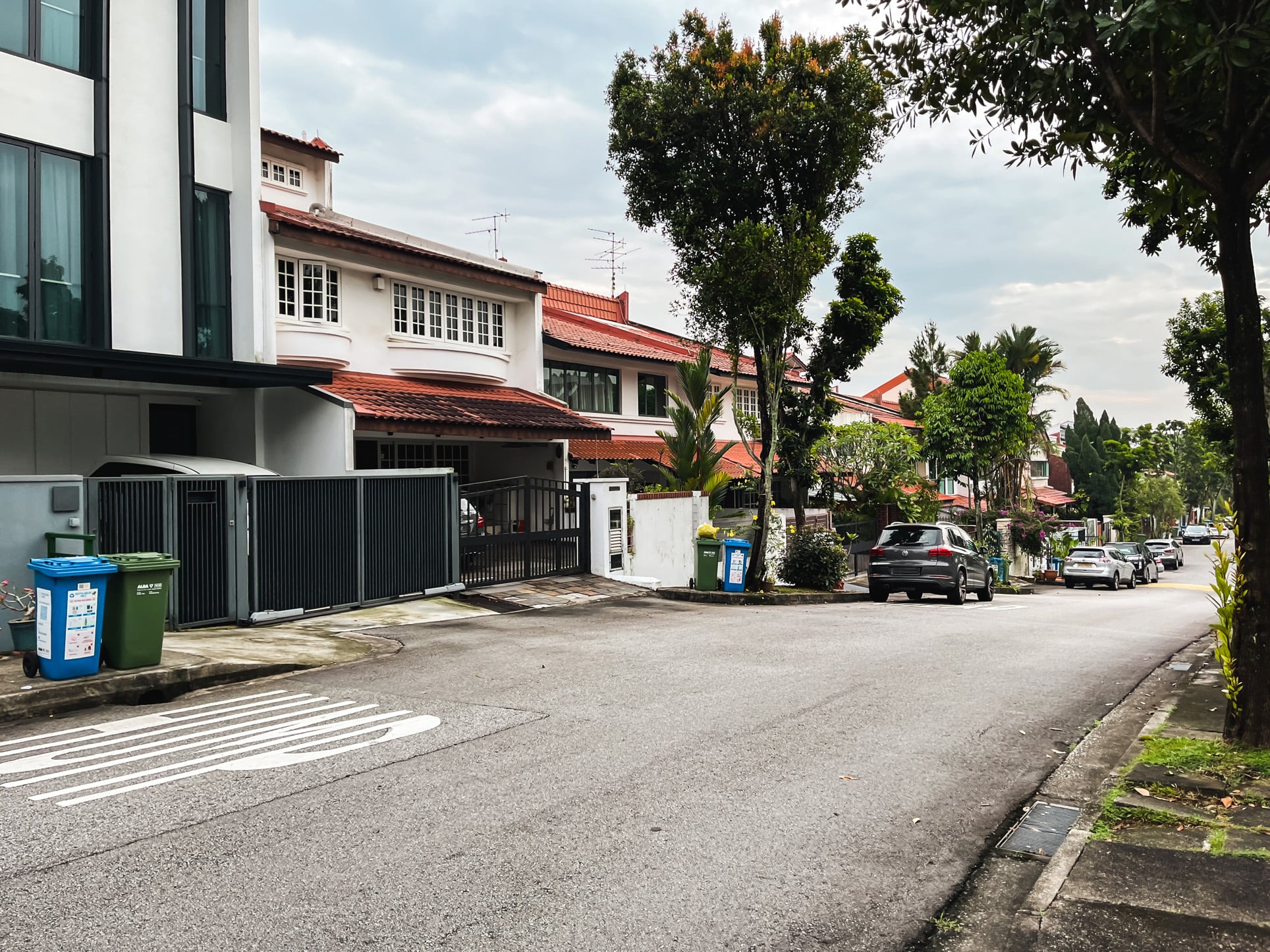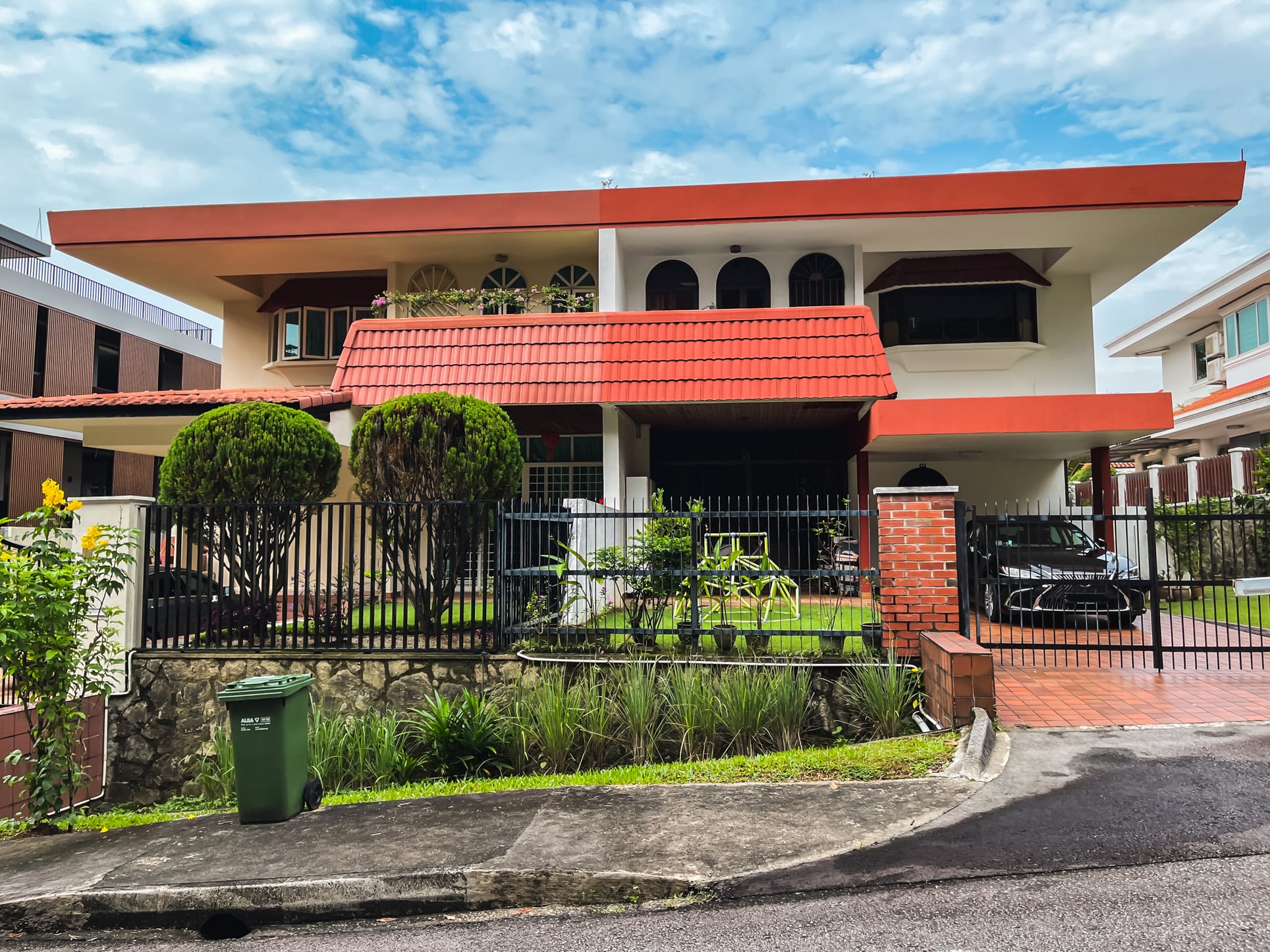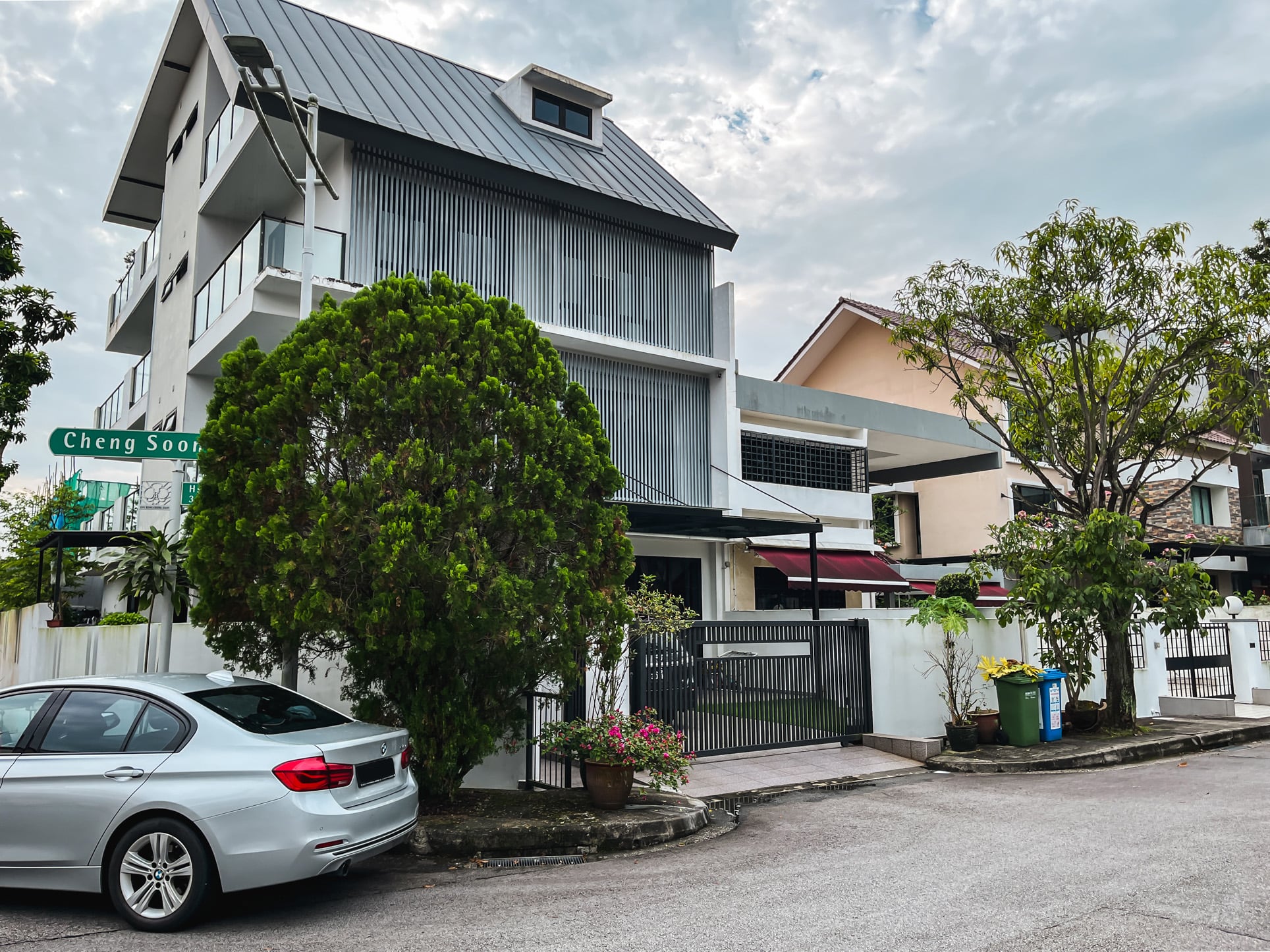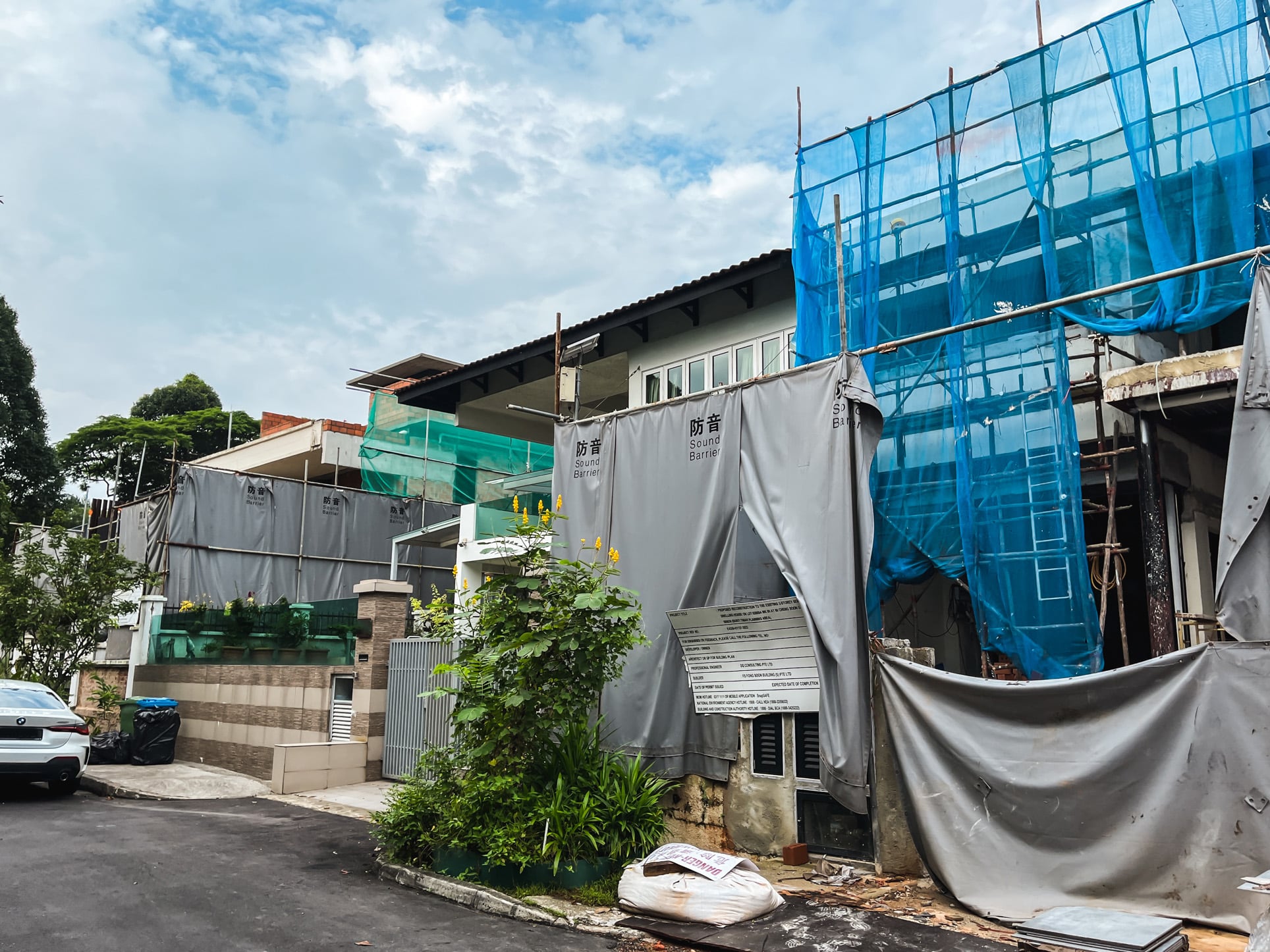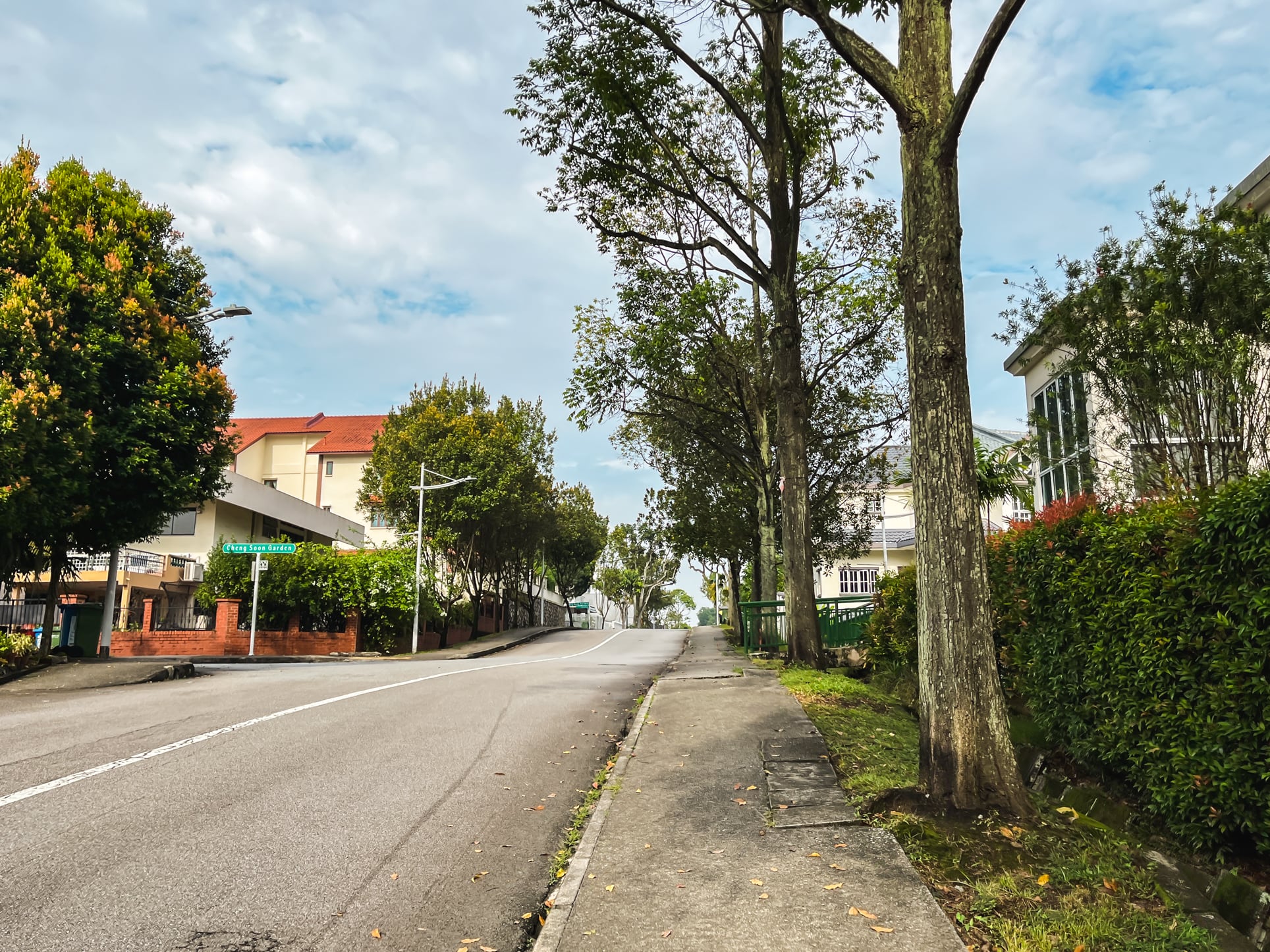 In addition, because the 200+ houses were originally built in the 1990s, some of them still have split-level stairs within the properties, which may be an issue if you have elderly in your family. See this listing for an example.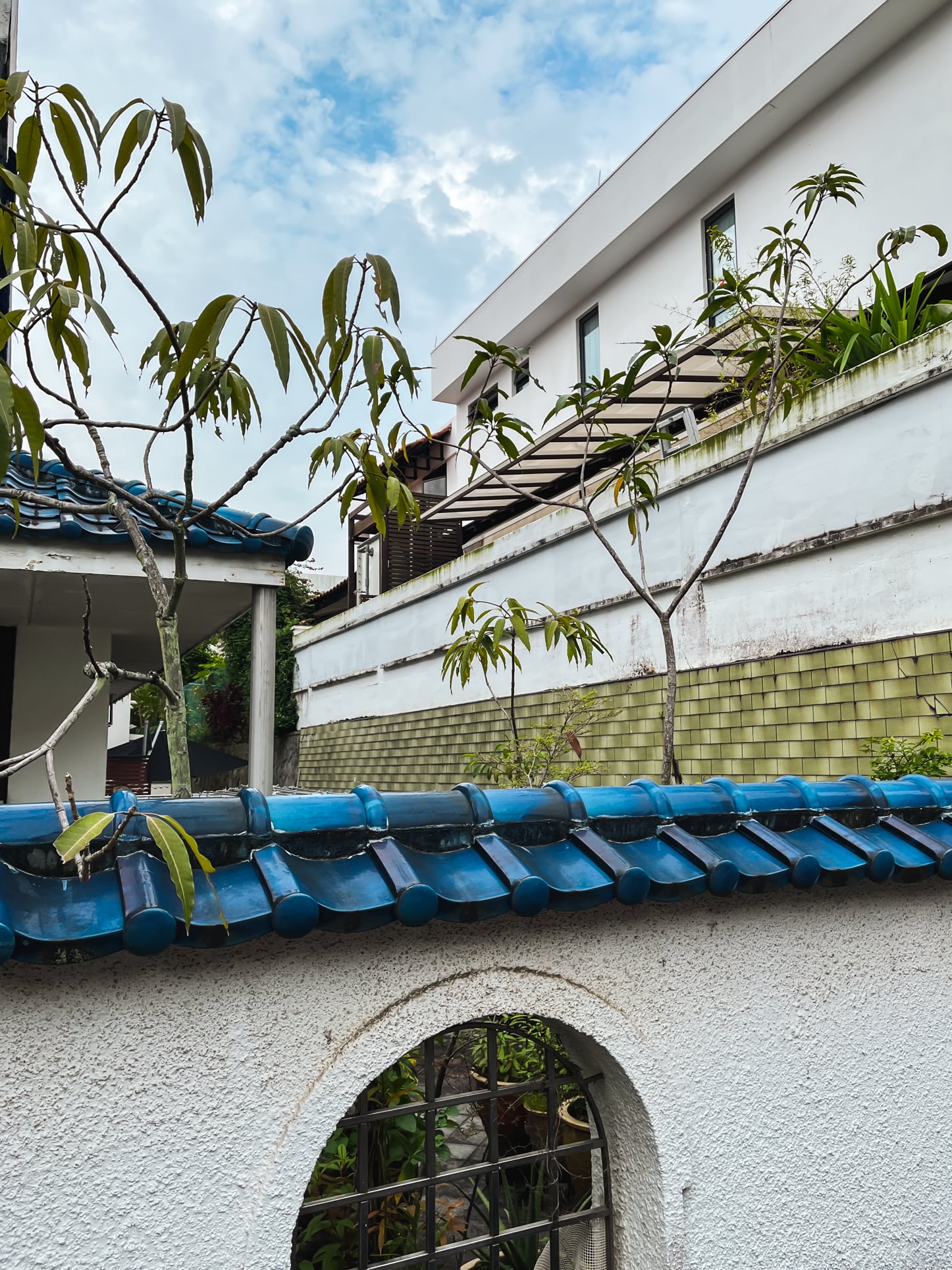 Before I forget, here's a map of the area. As you can see, Cheng Soon Gardens (the bit highlighted in red) looks a little like an upside-down comb. (There's actually another small street, Cheng Soon Crescent, above the spine of the comb that wasn't marked up by Google Maps.)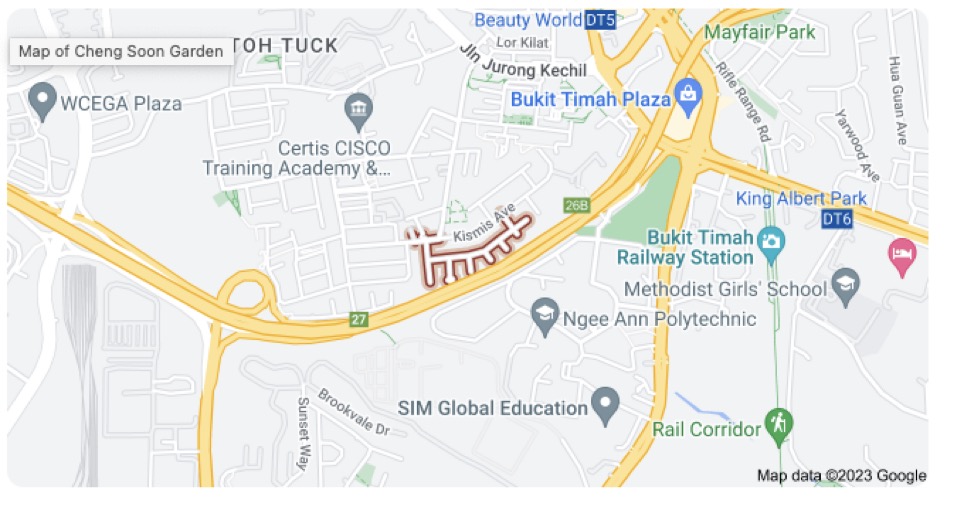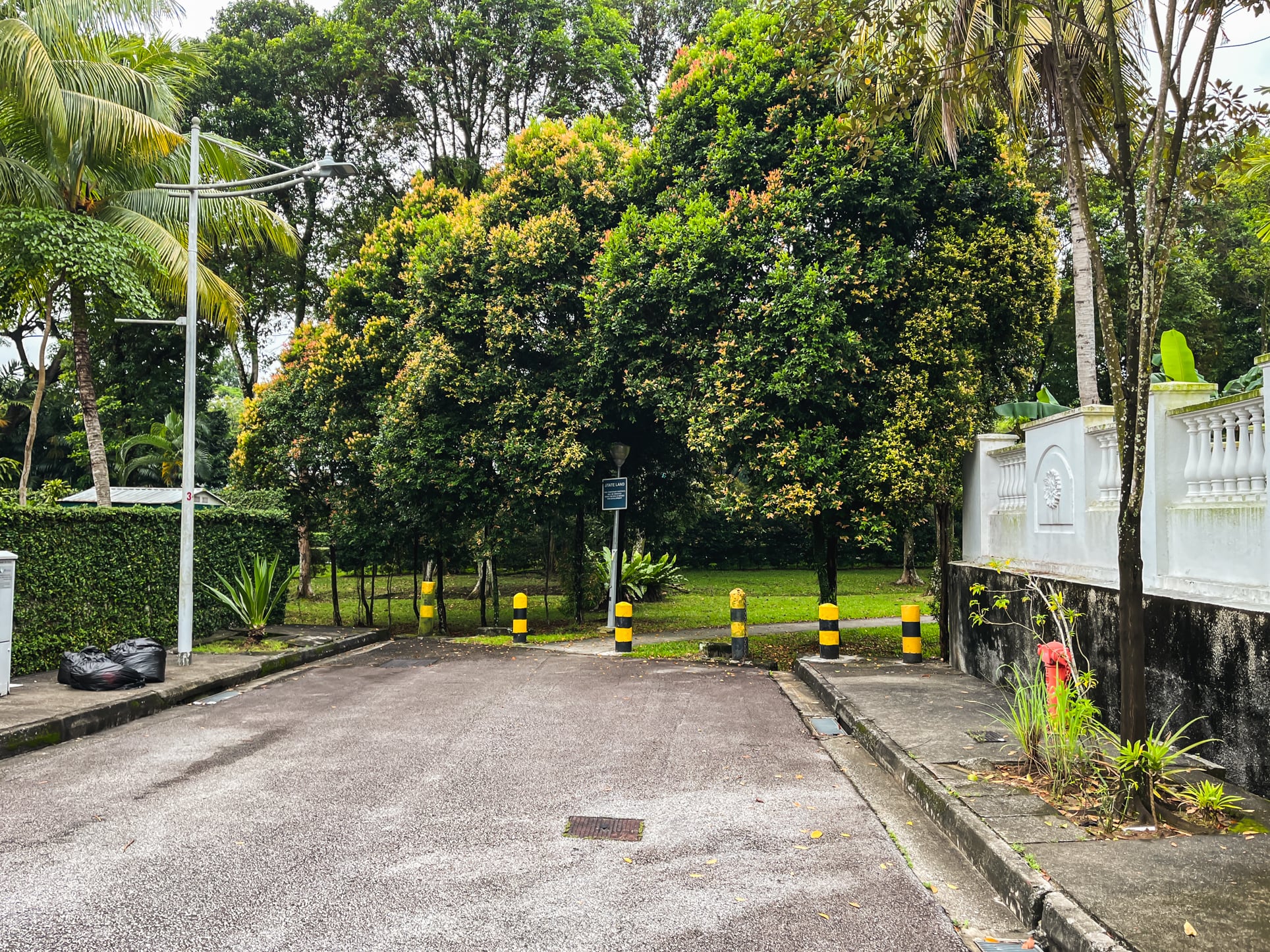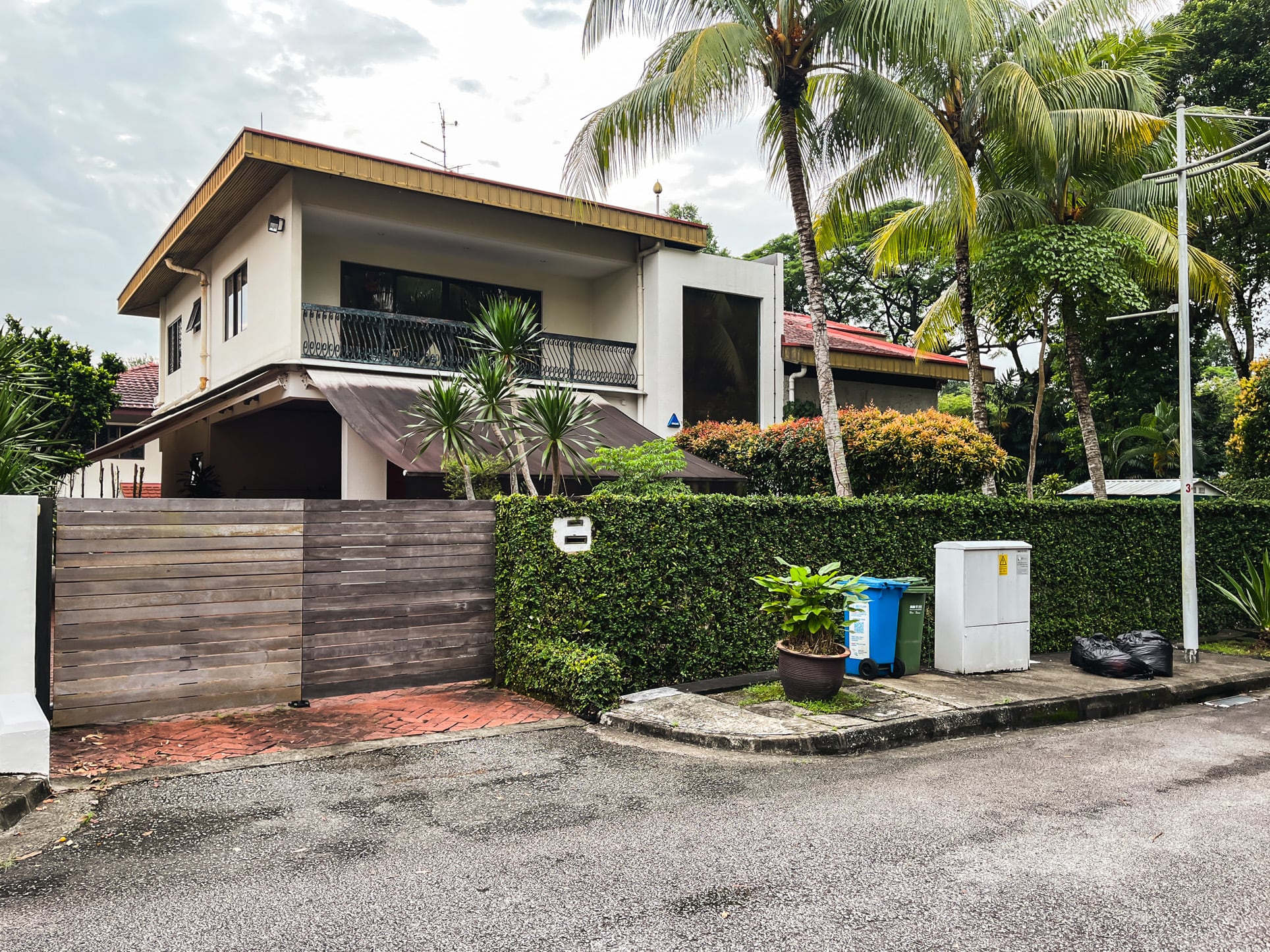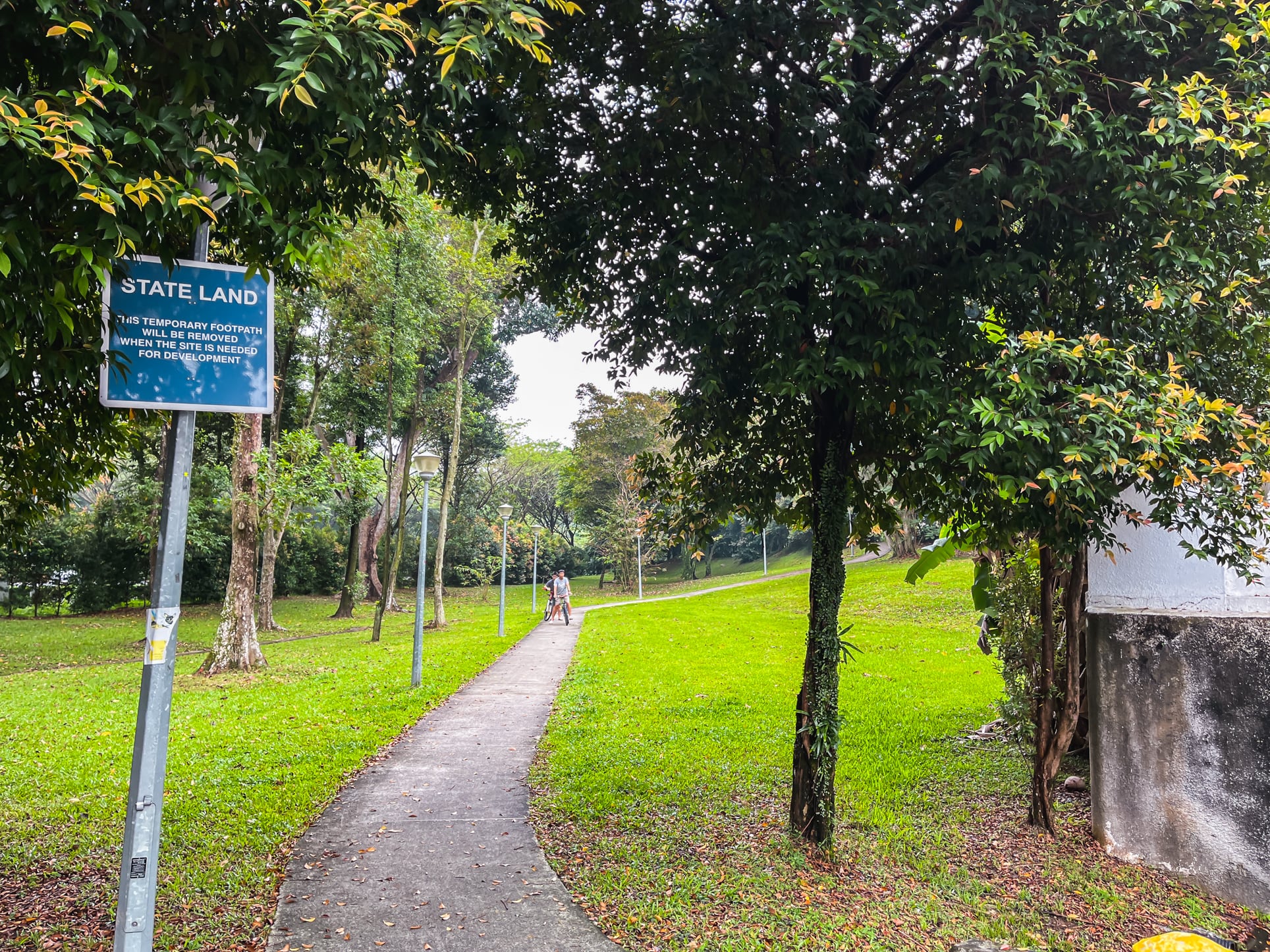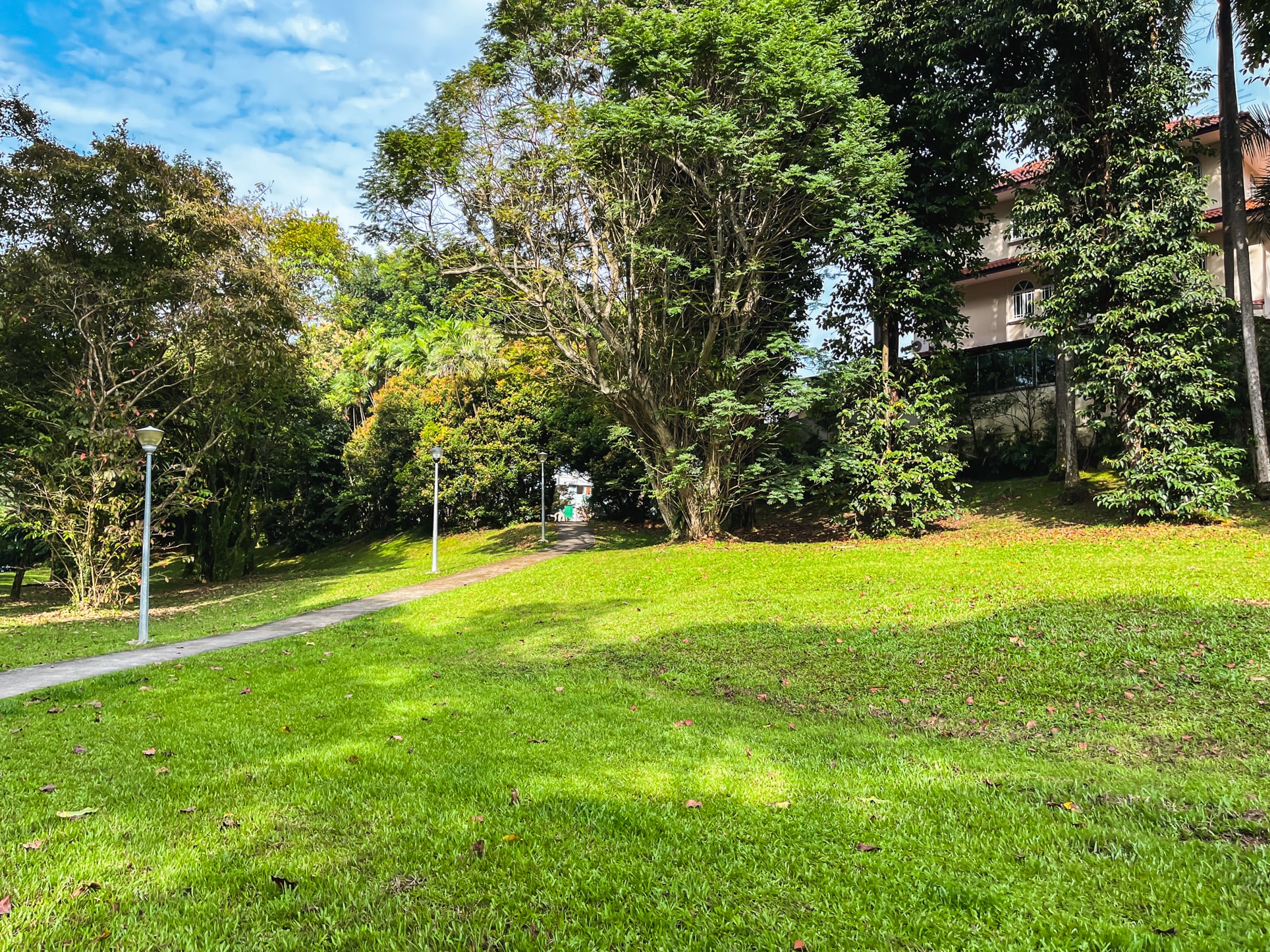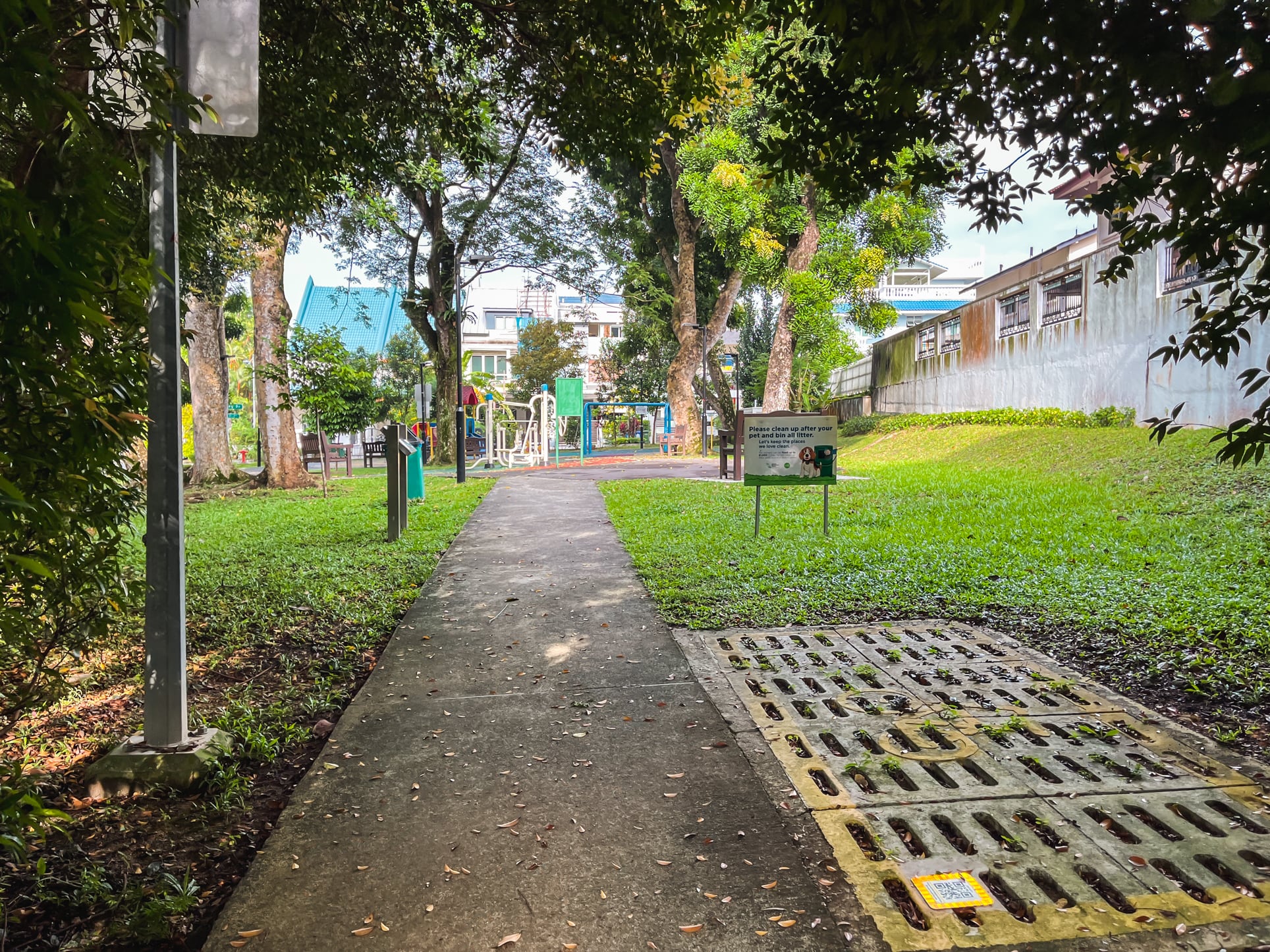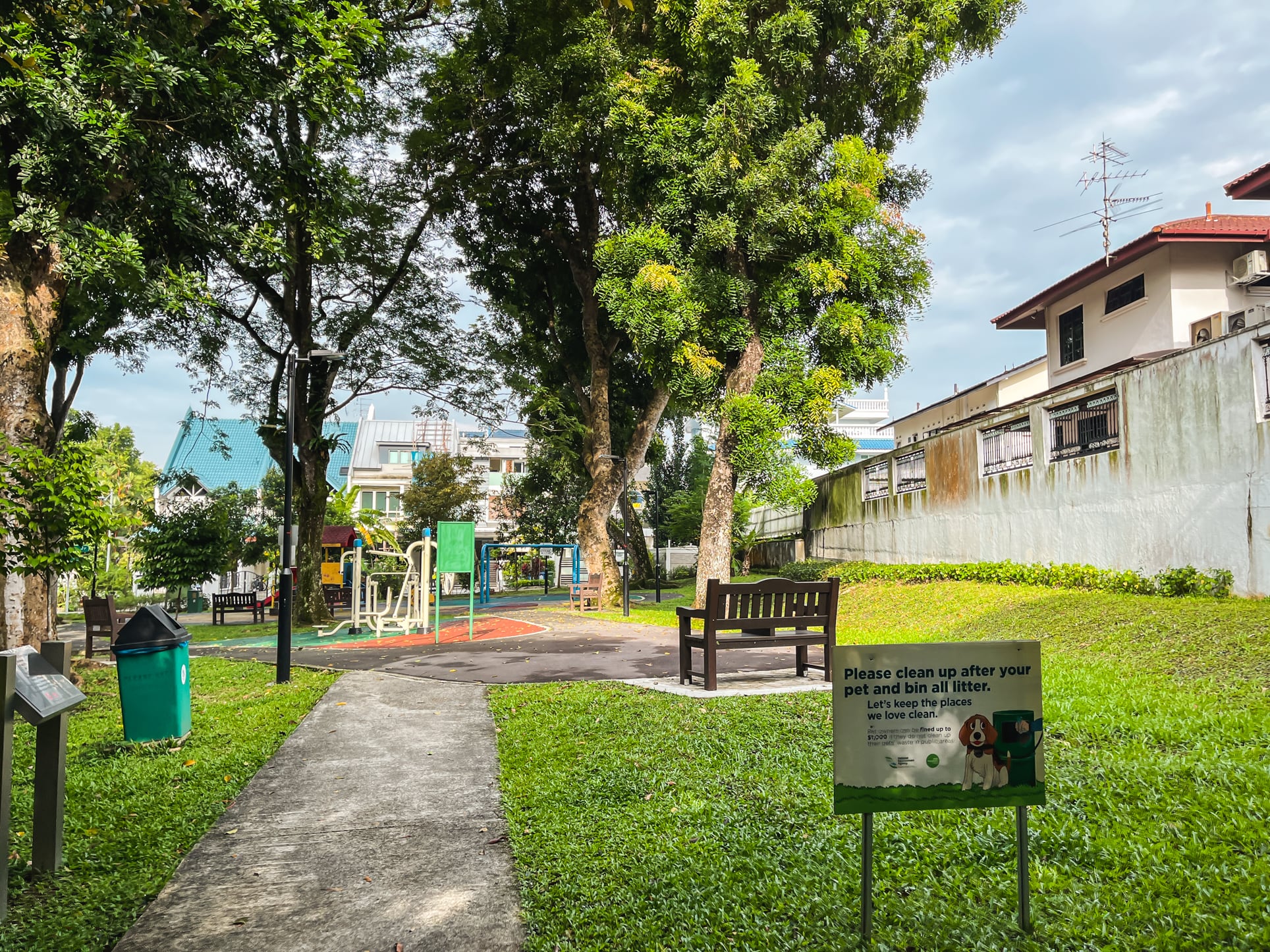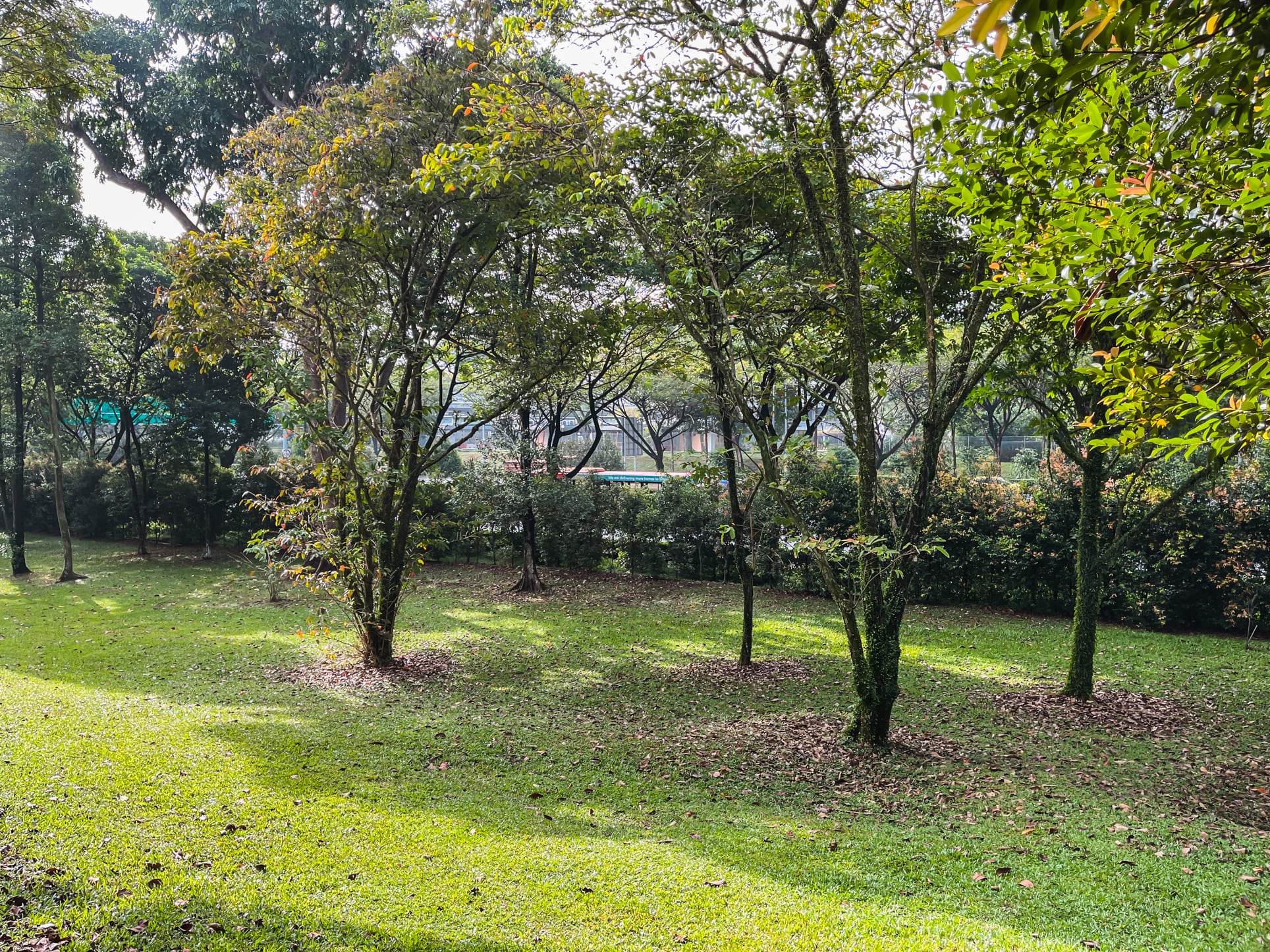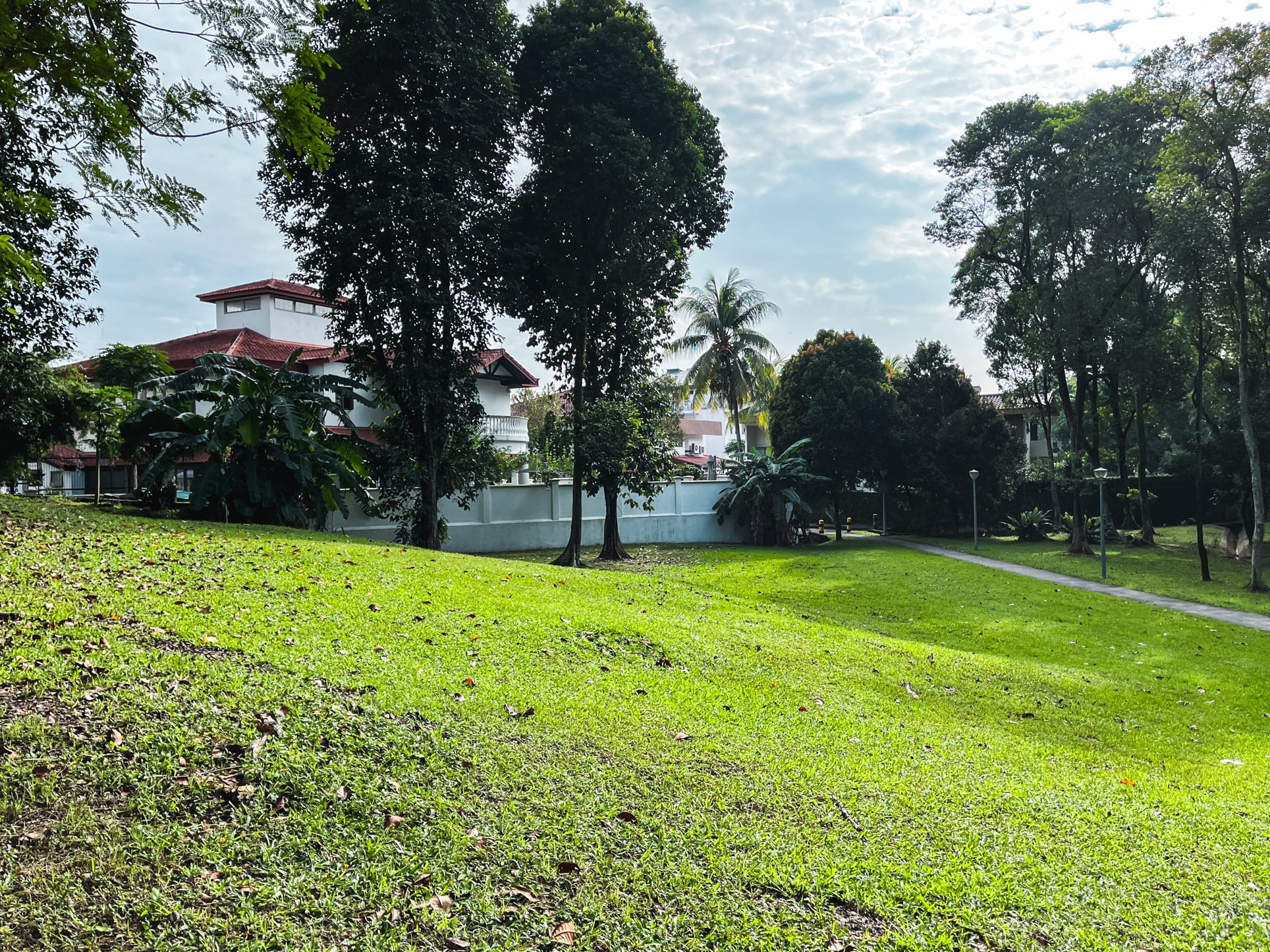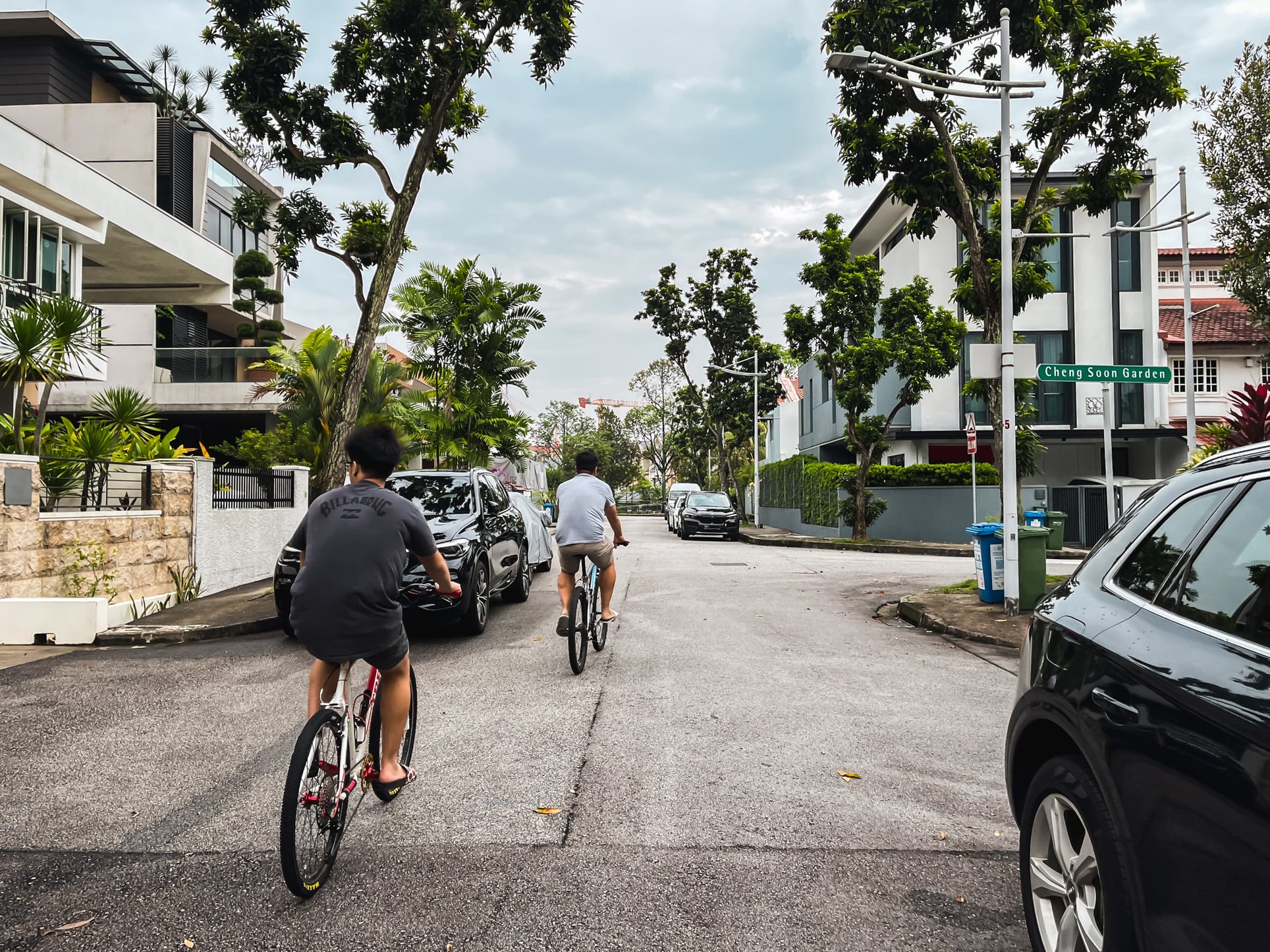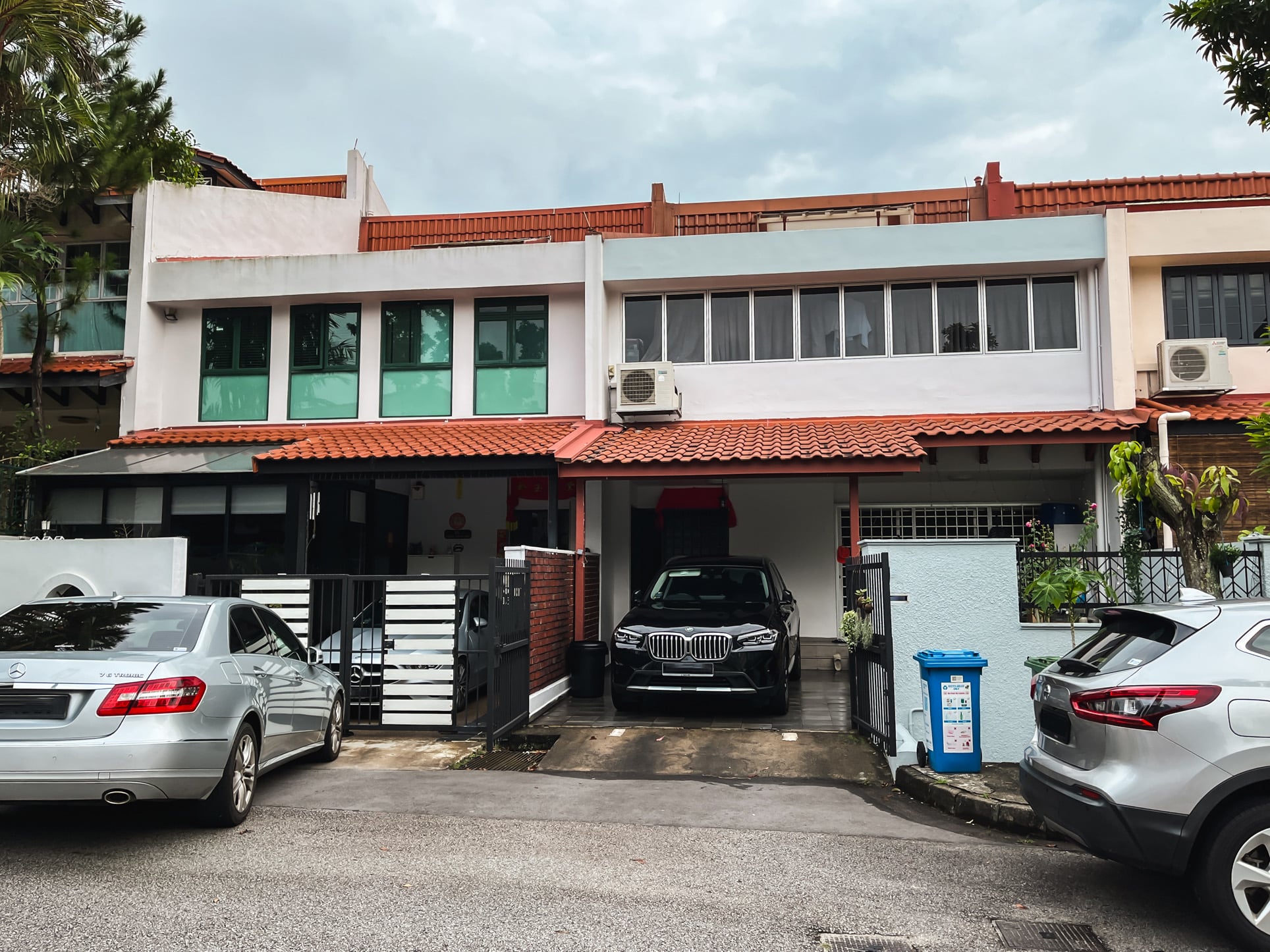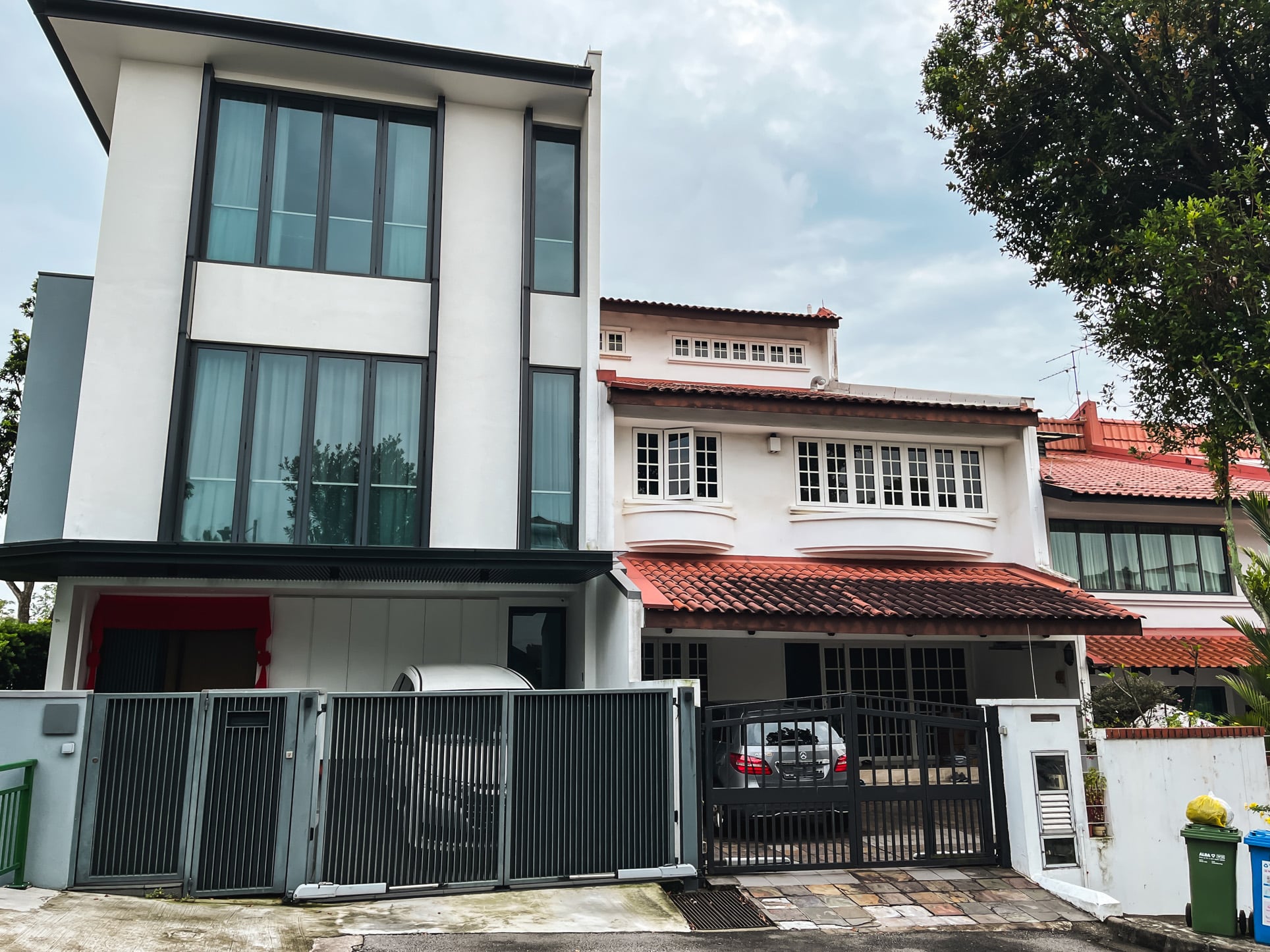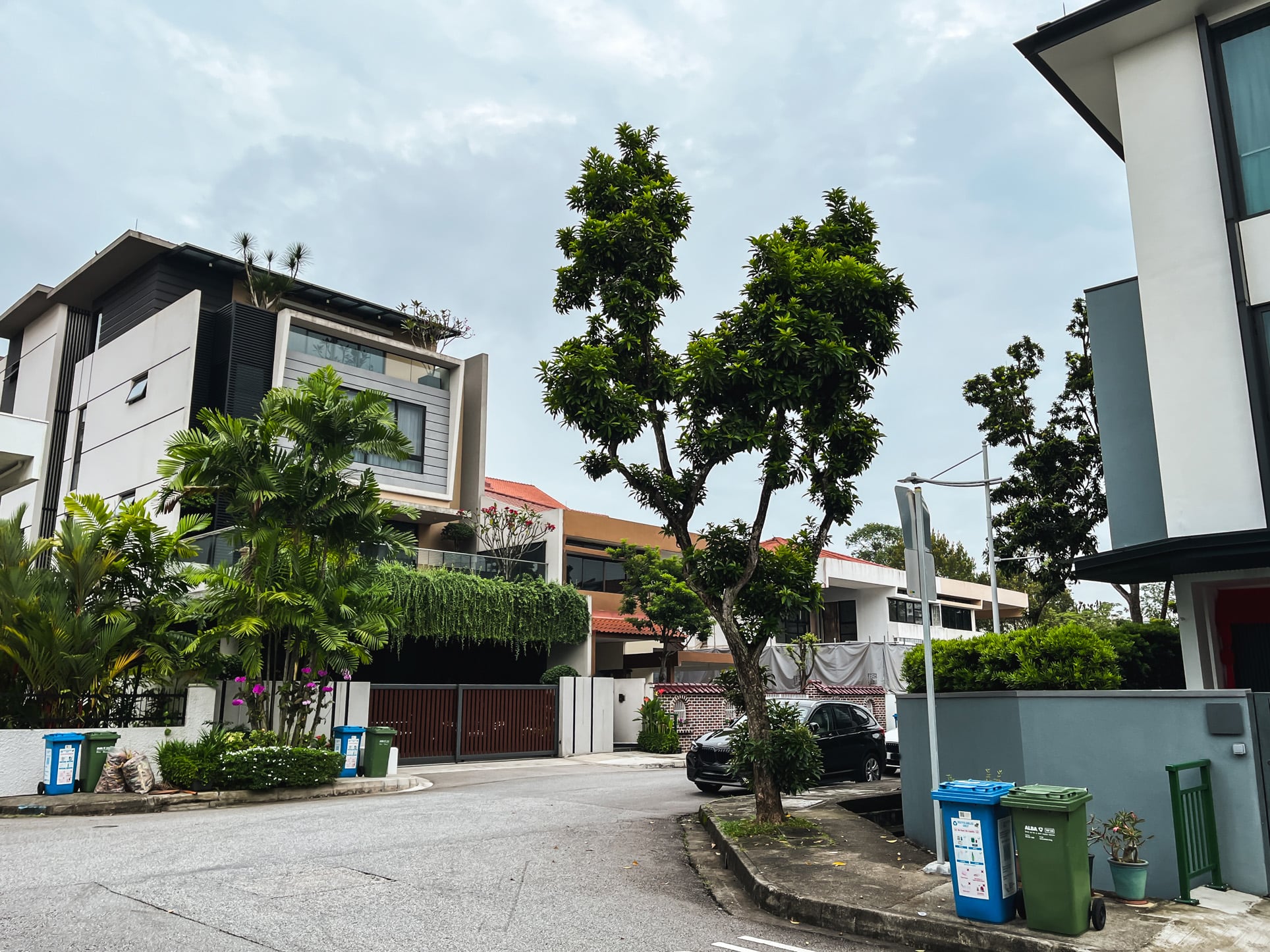 The greenery was so…. luxuriant that I immediately regretted not spraying myself with mosquito repellent and worrying about dengue. (I'm not sharing a photo of the unit in question as I don't want to single anyone out.)
Unfortunately, my fears were not unfounded as the area was the largest dengue cluster in May 2022!
Anyway, let's continue our walk.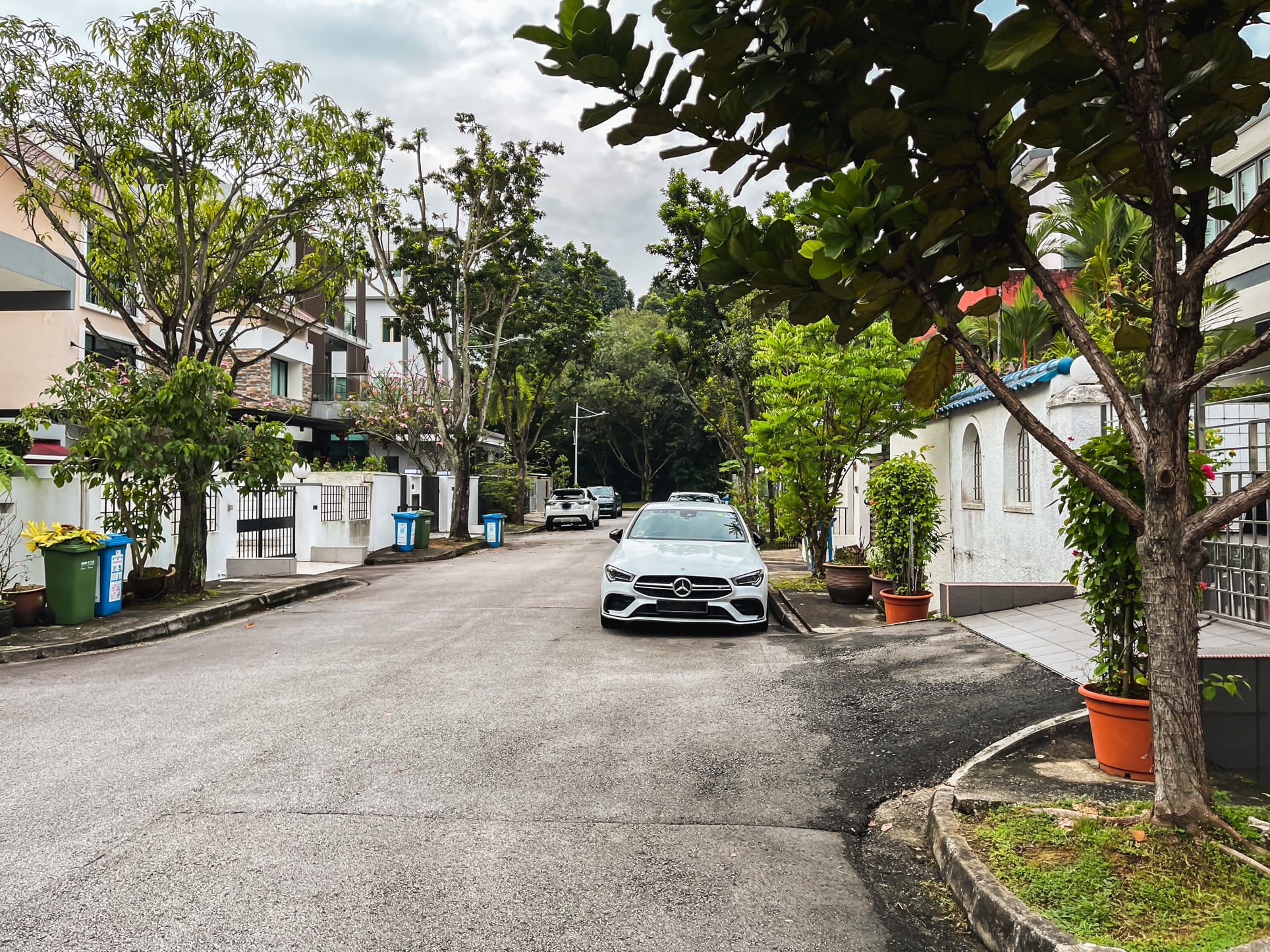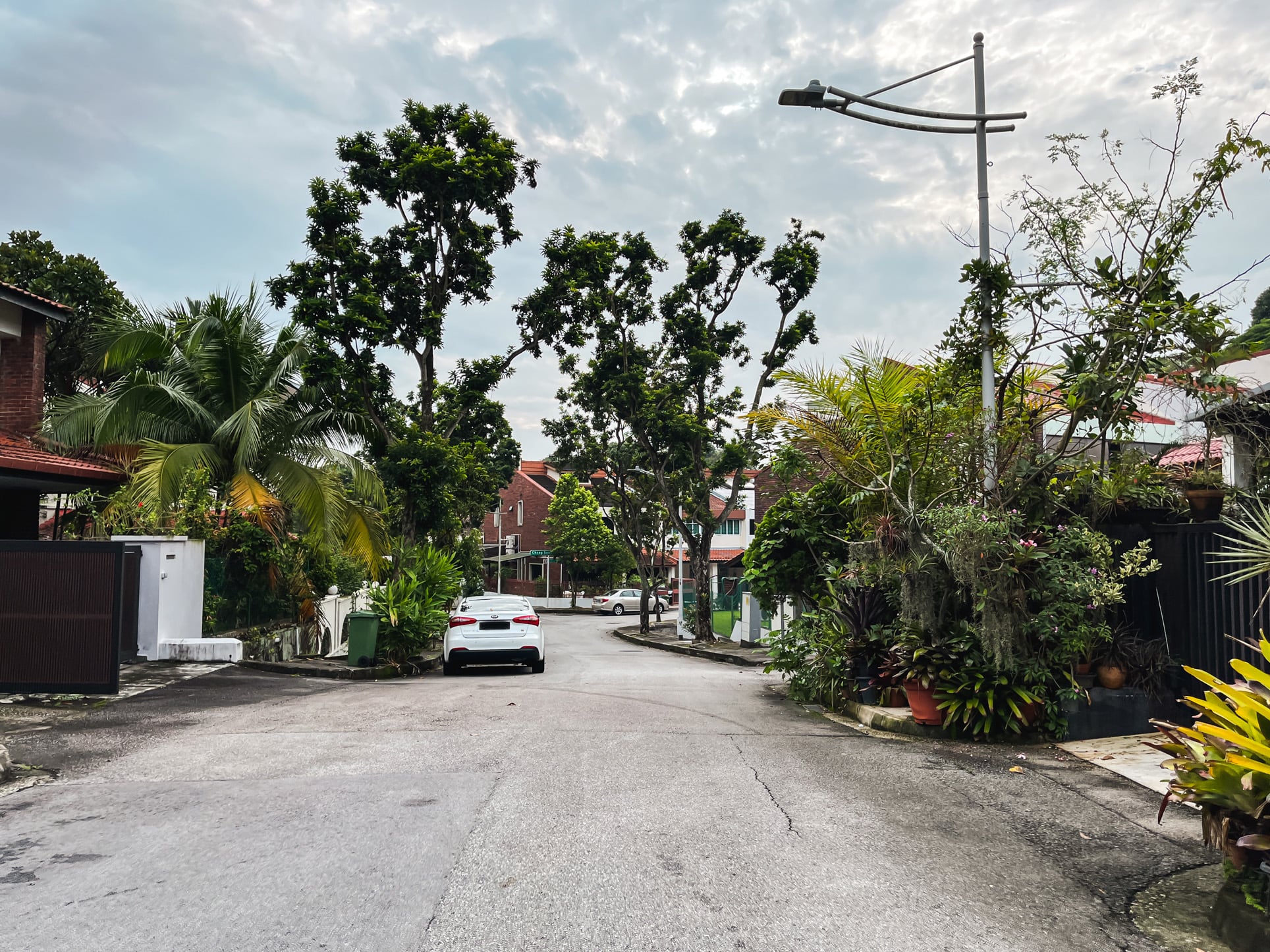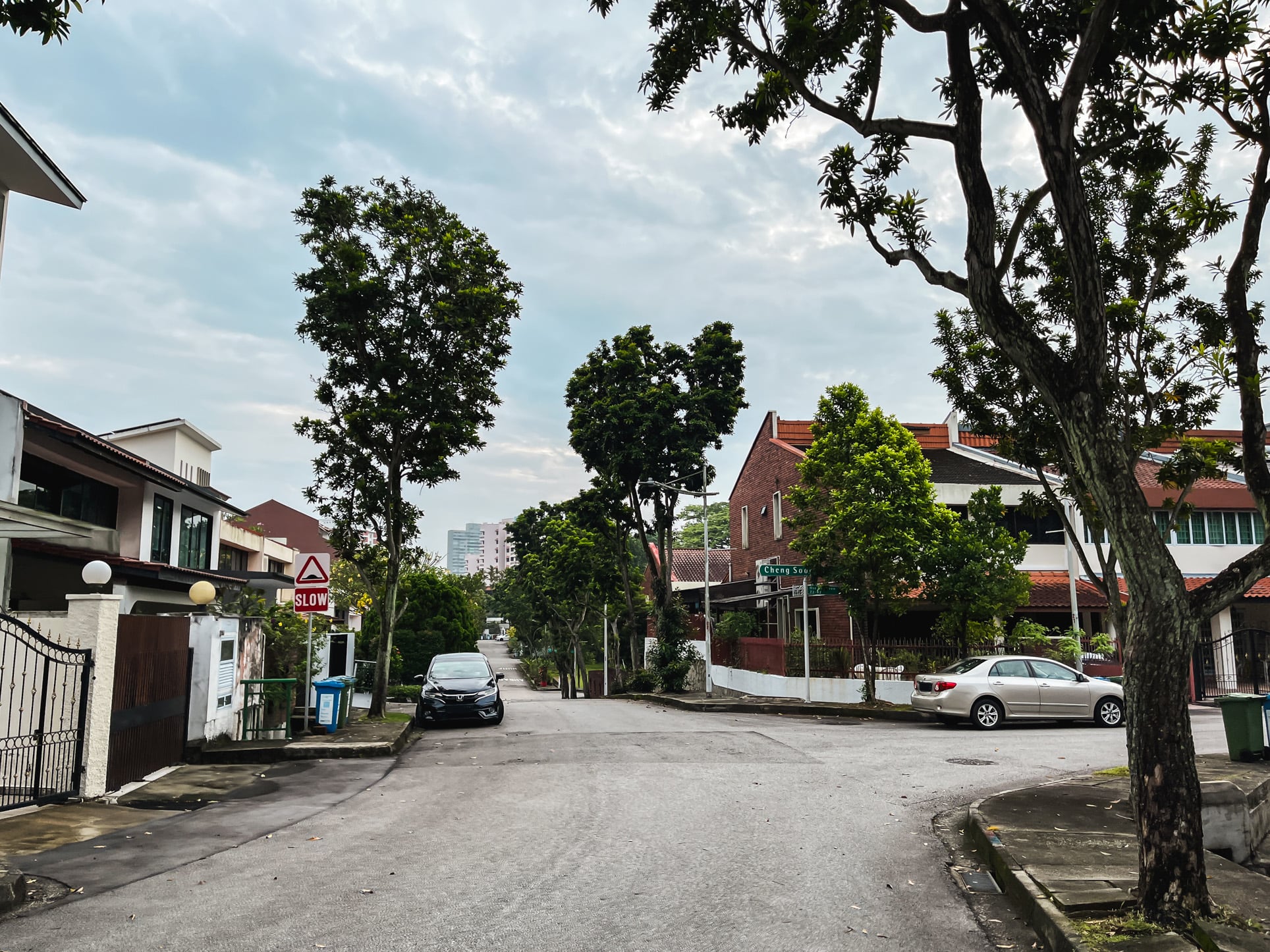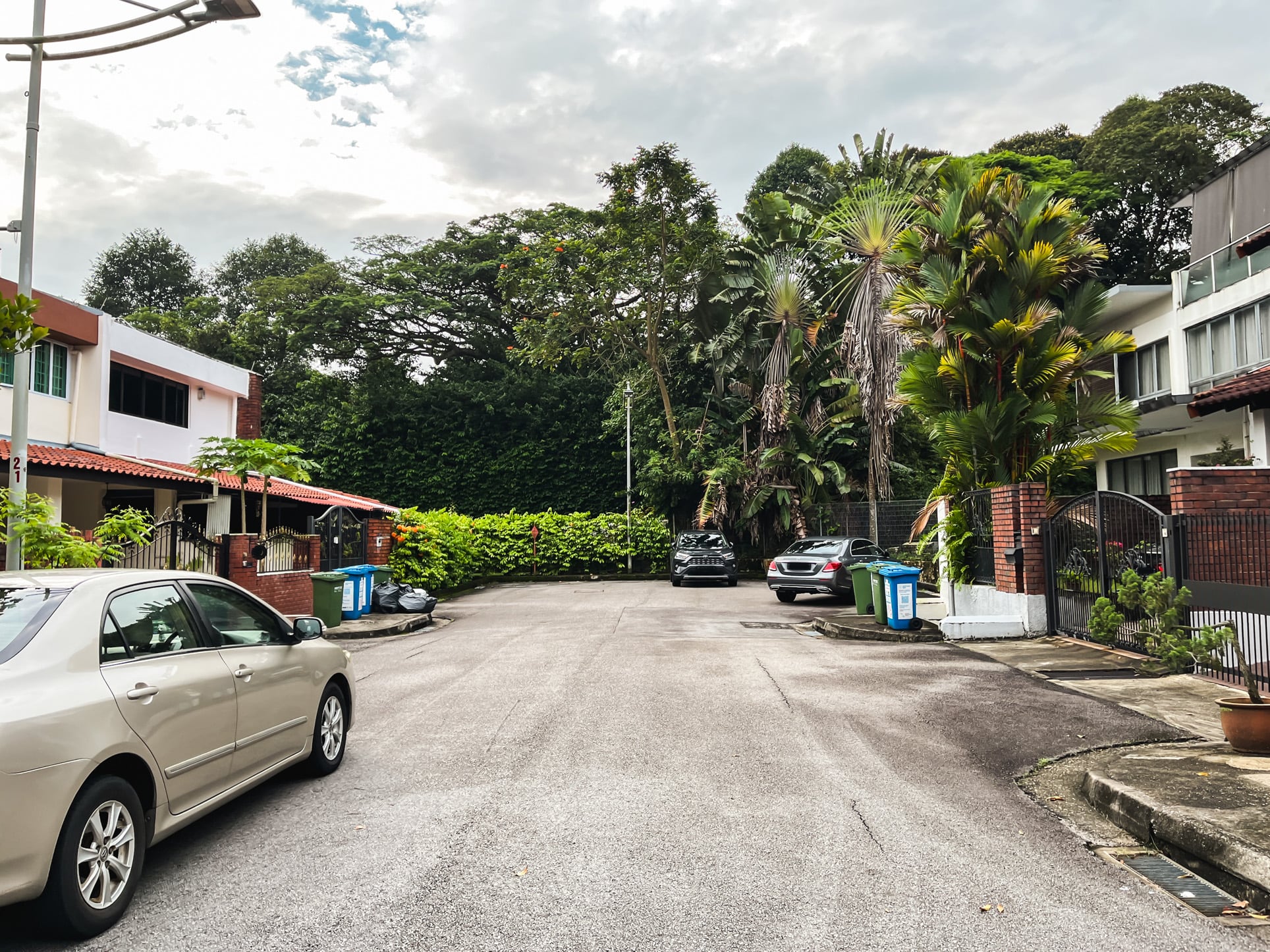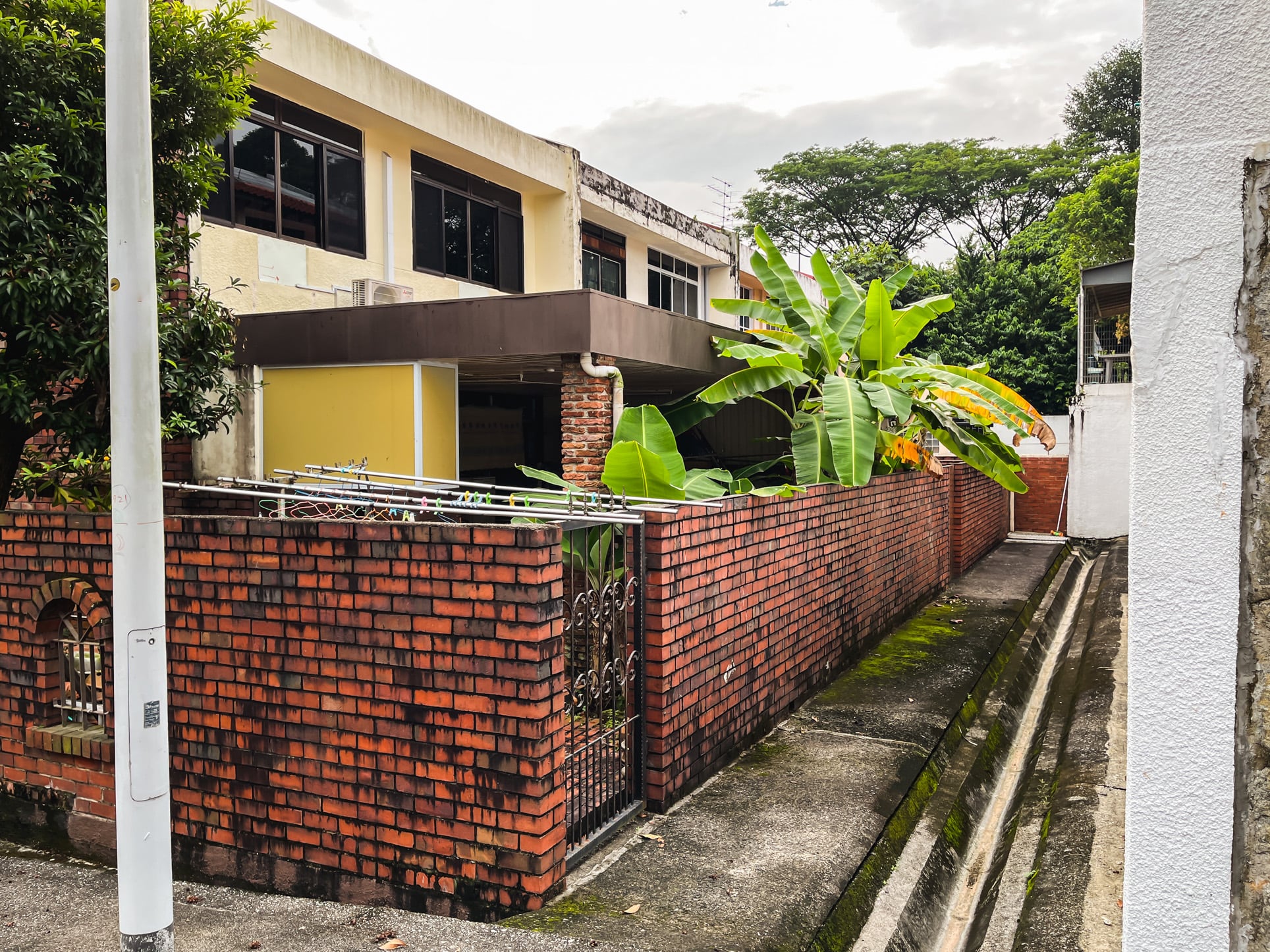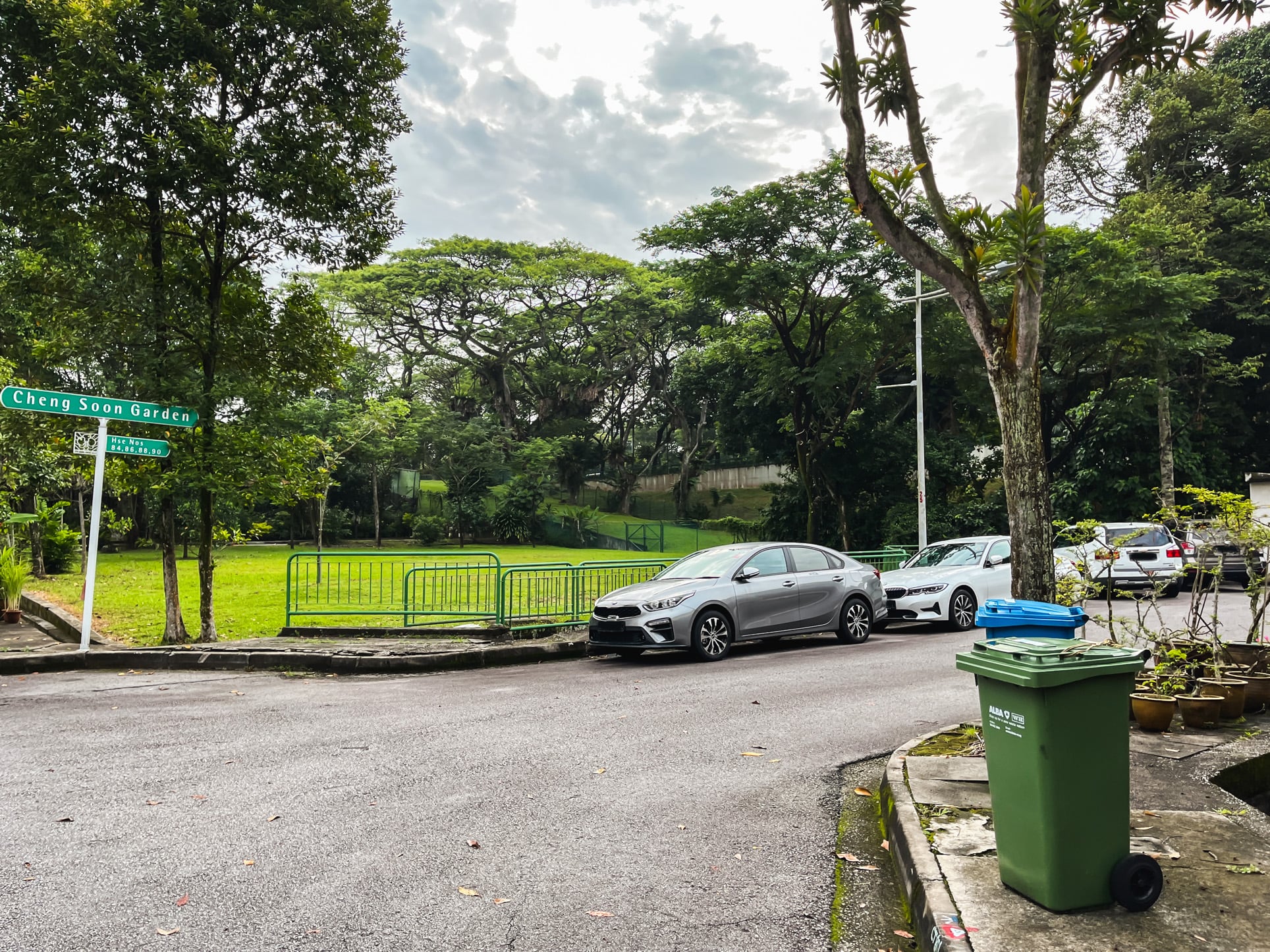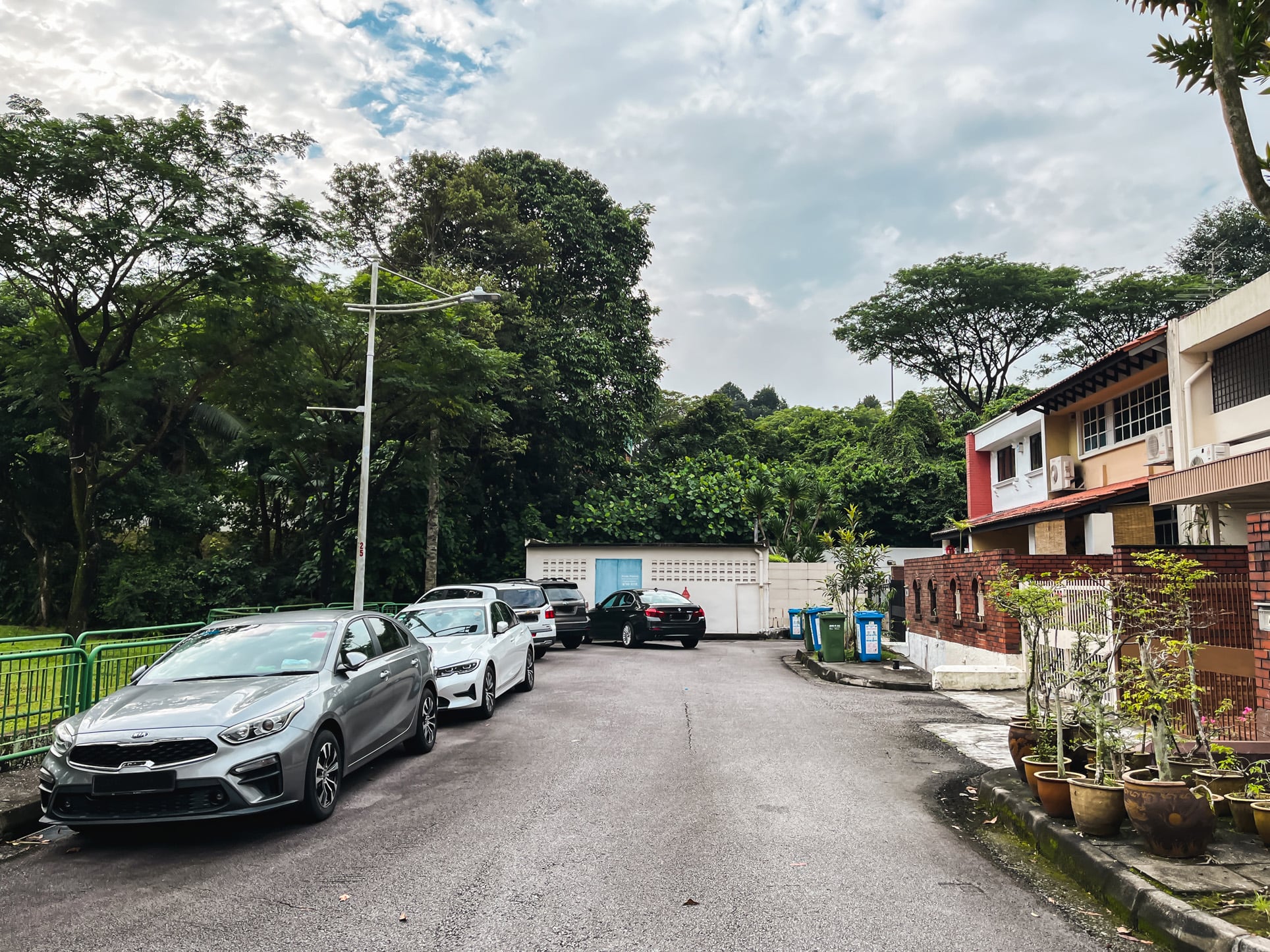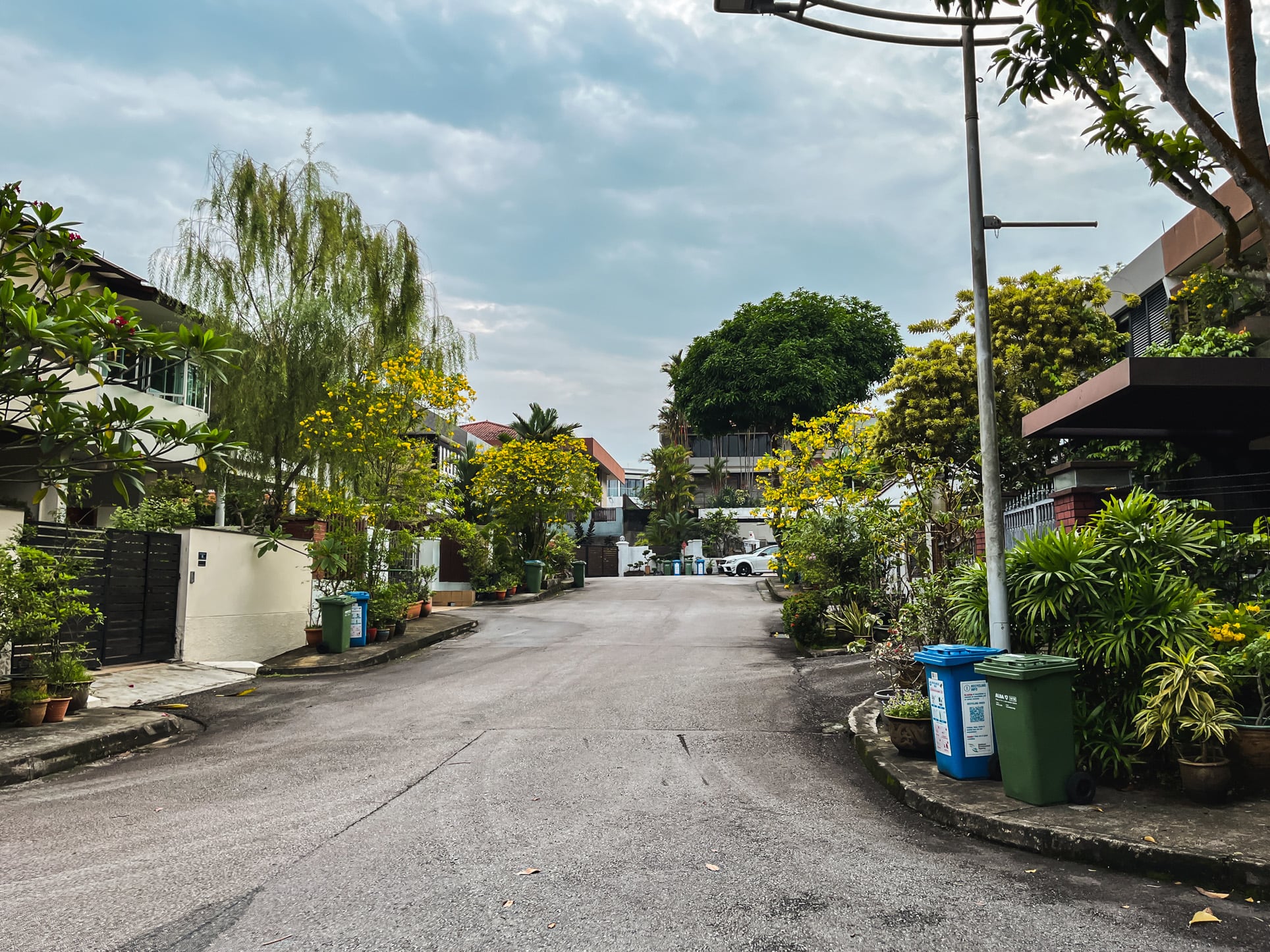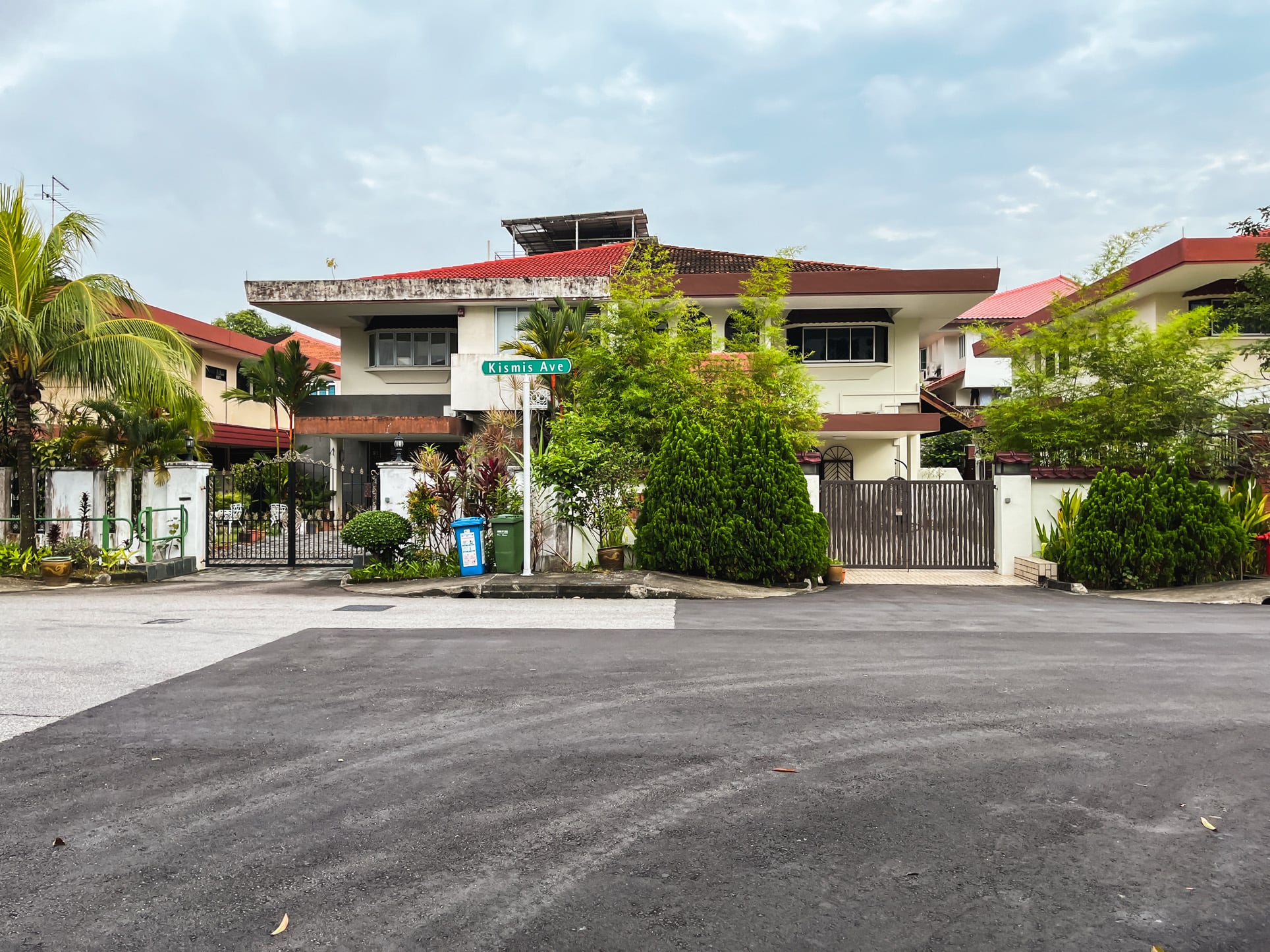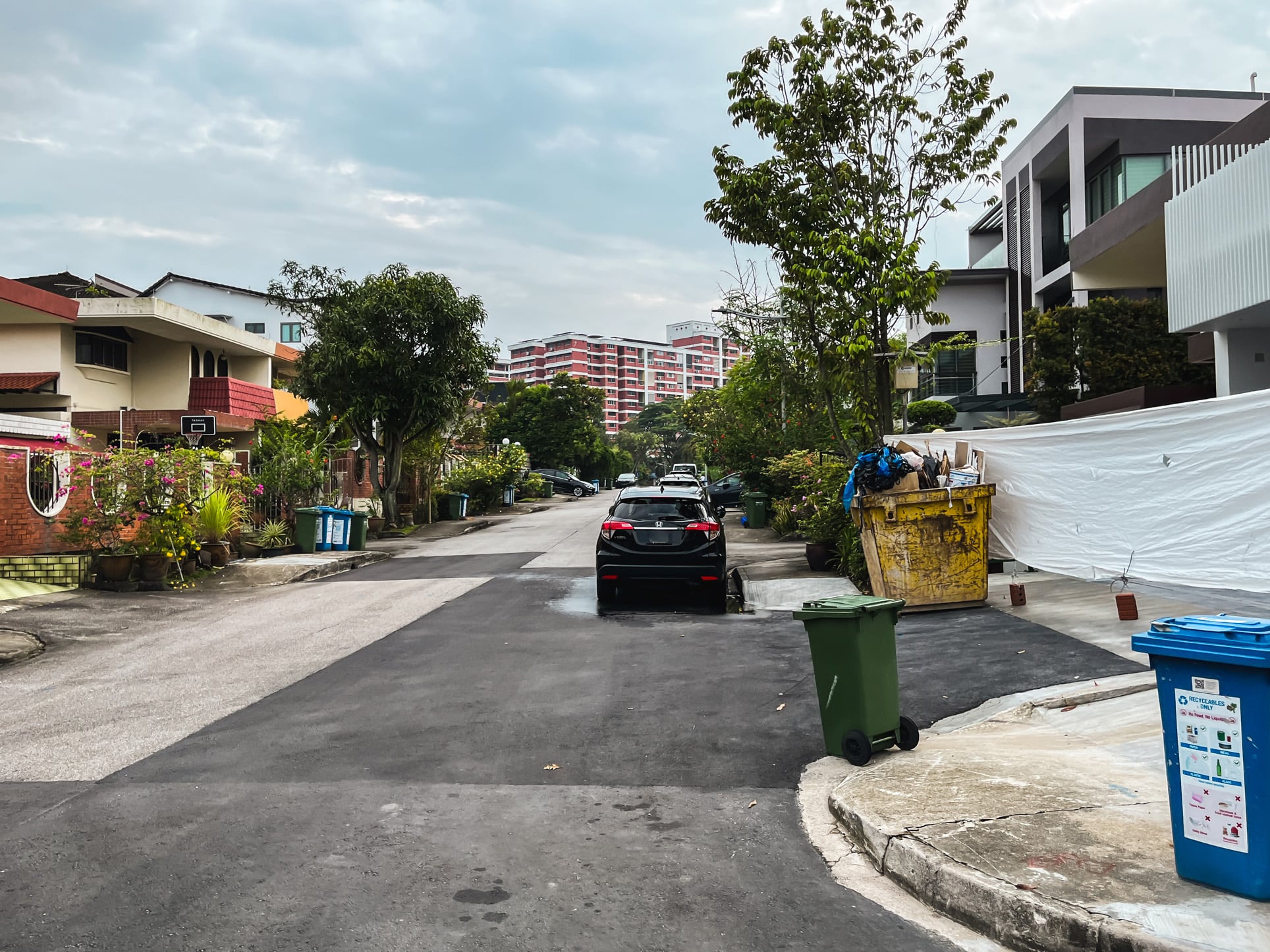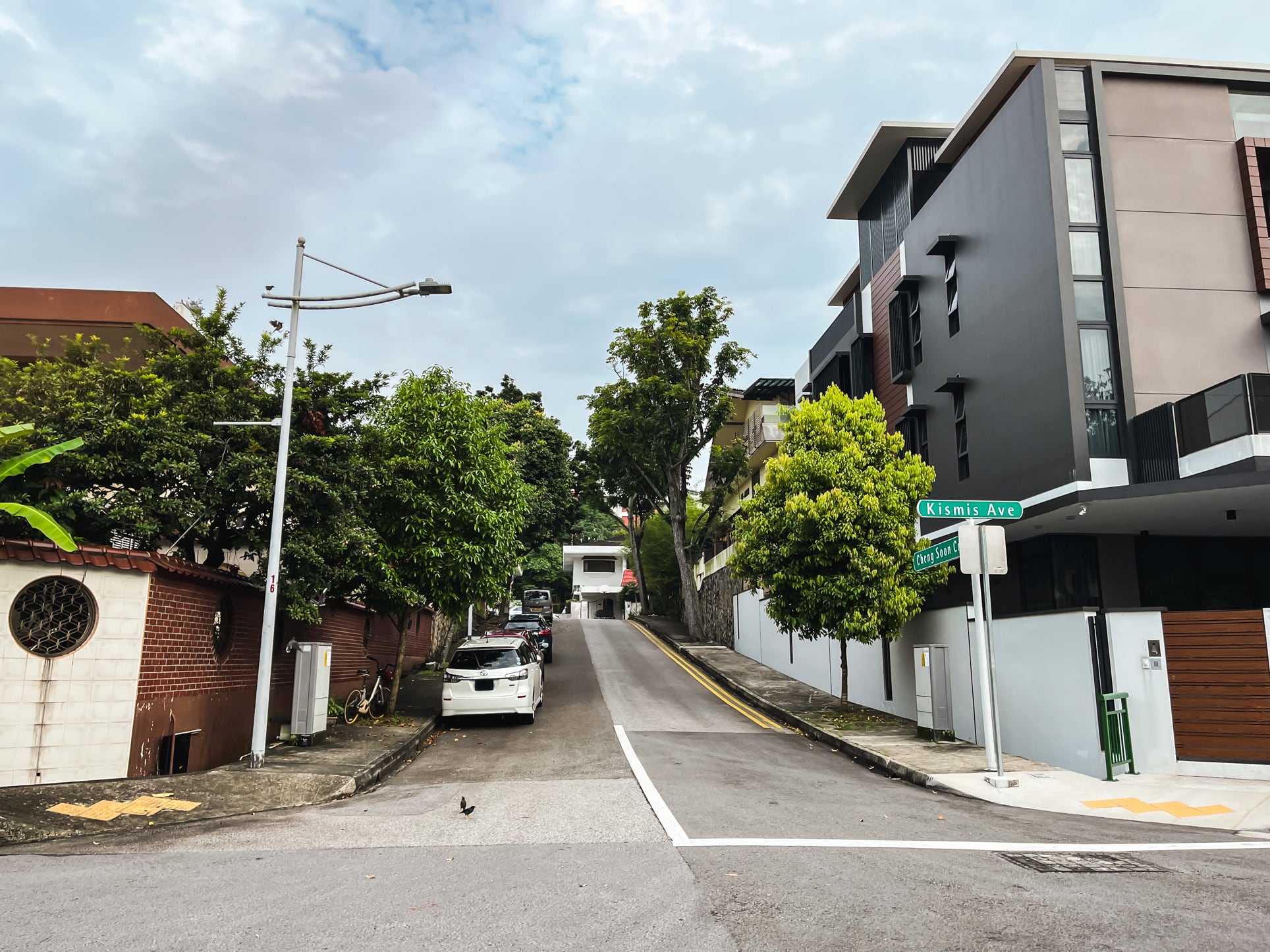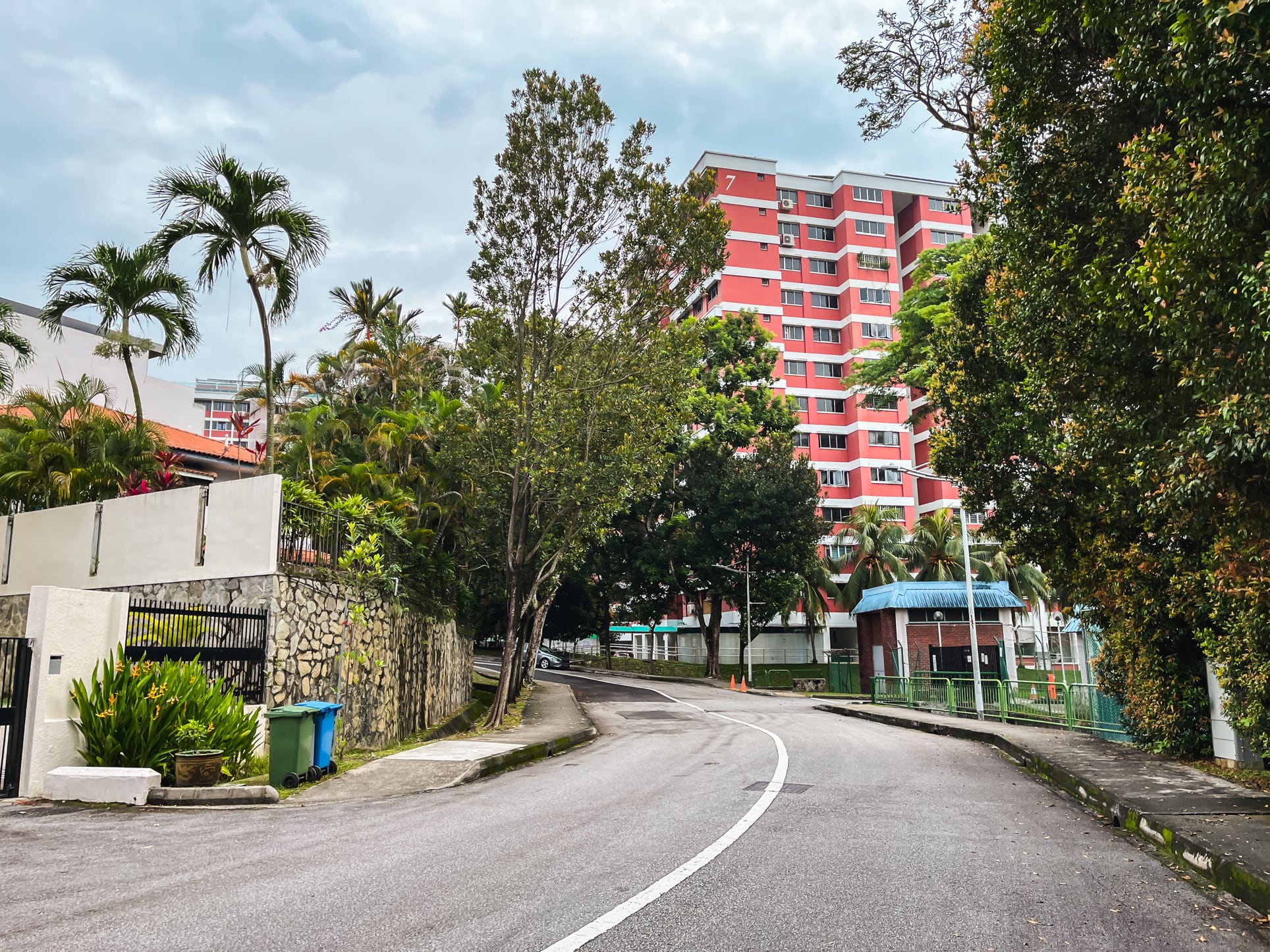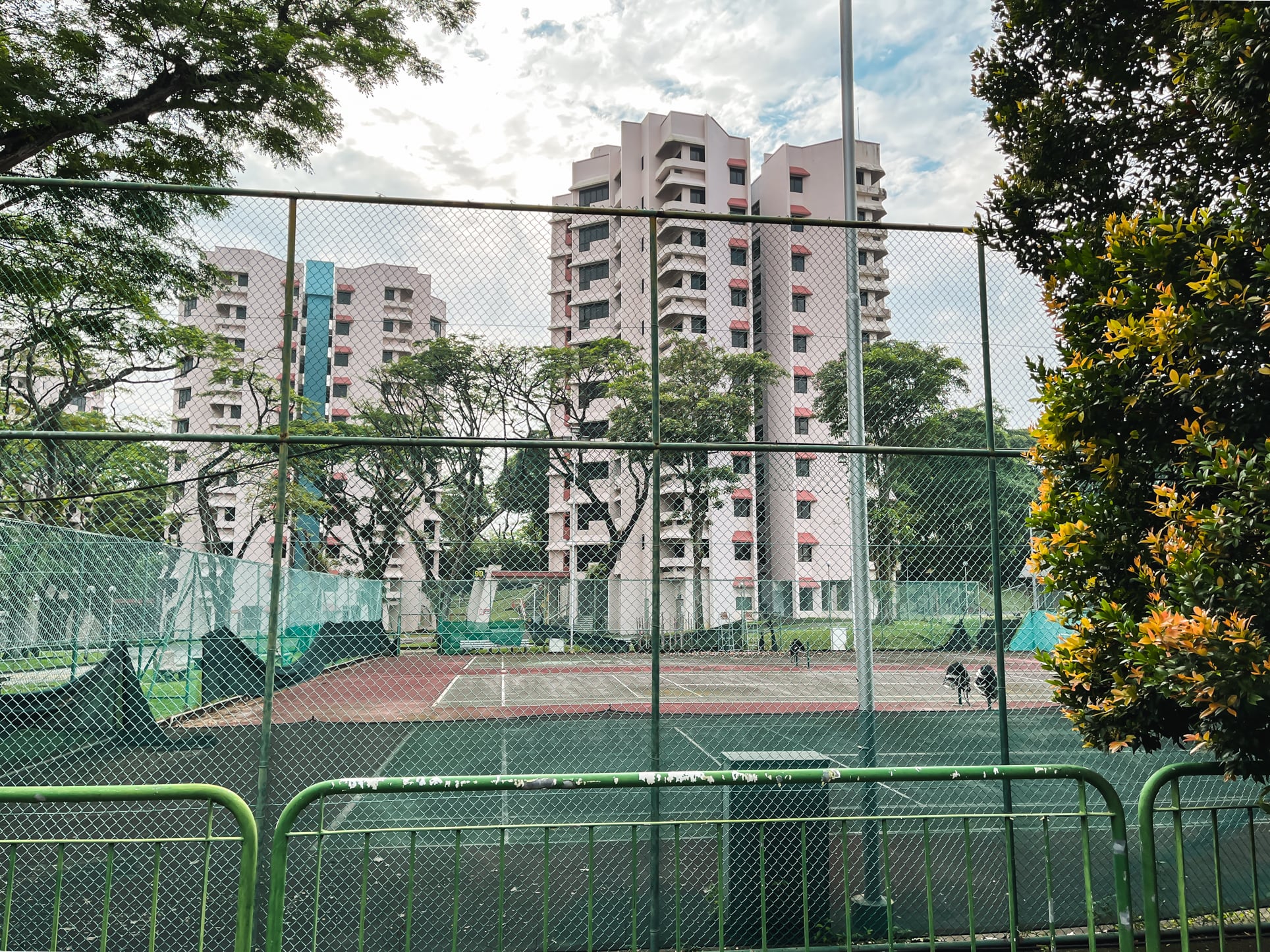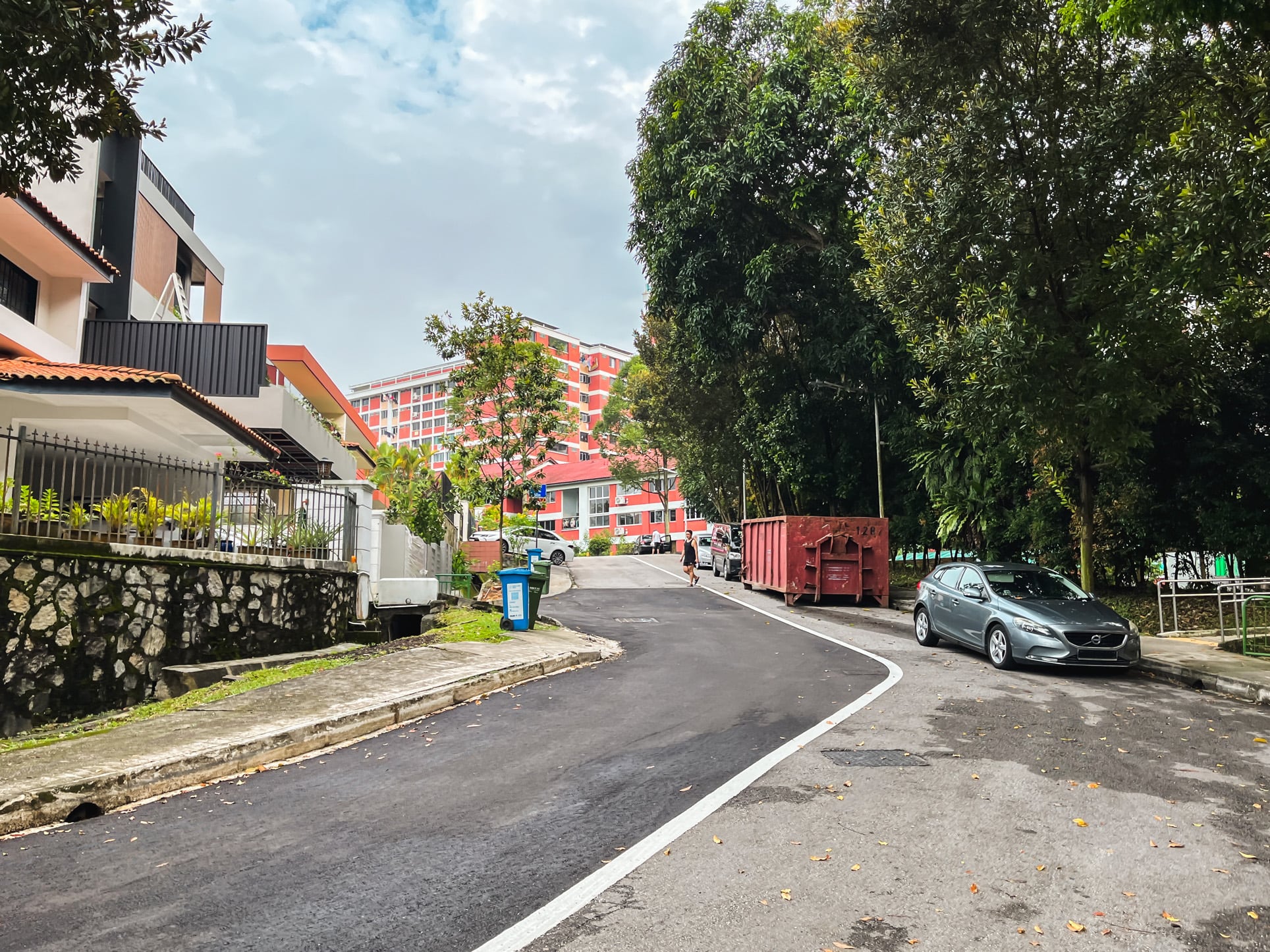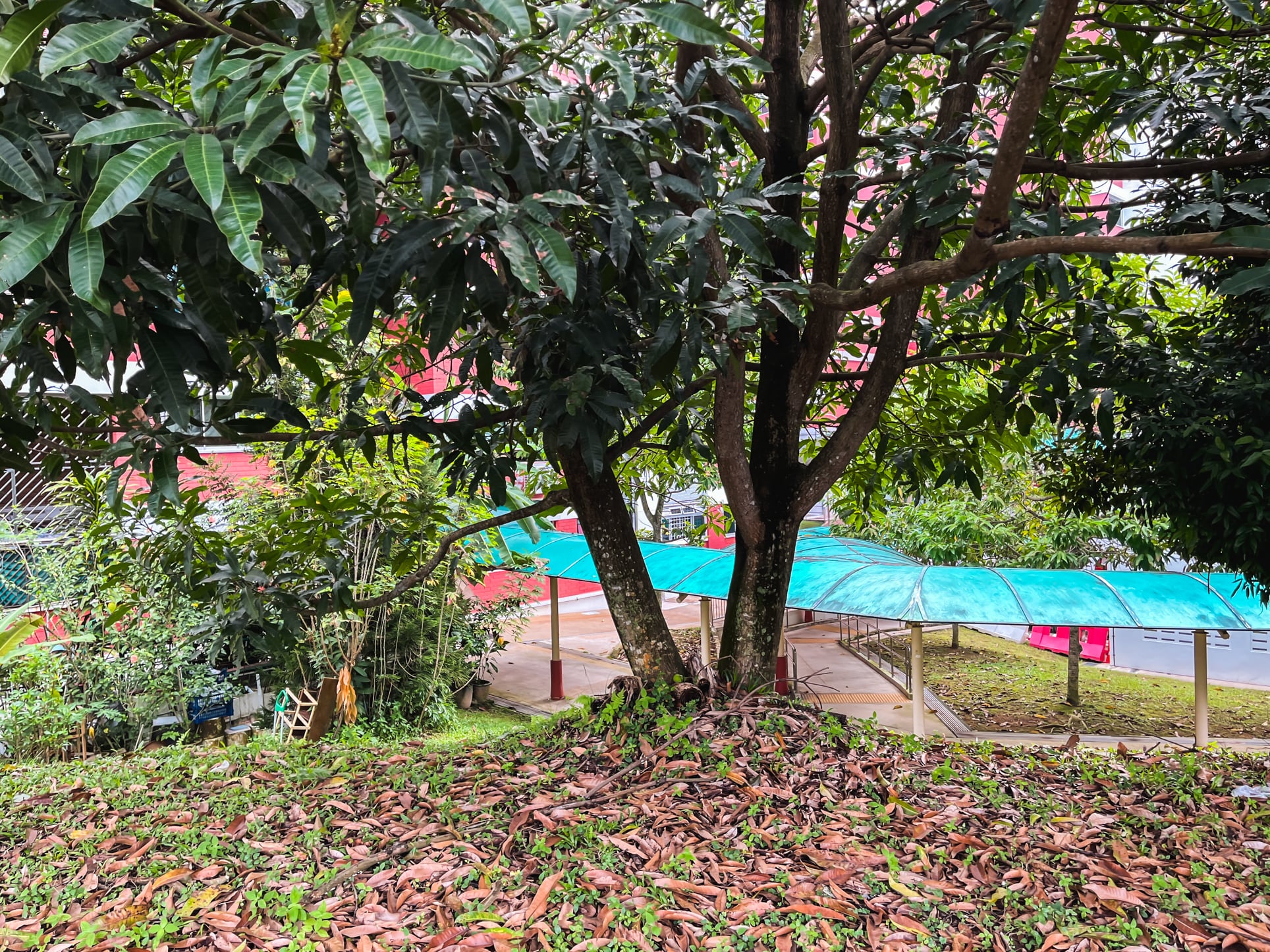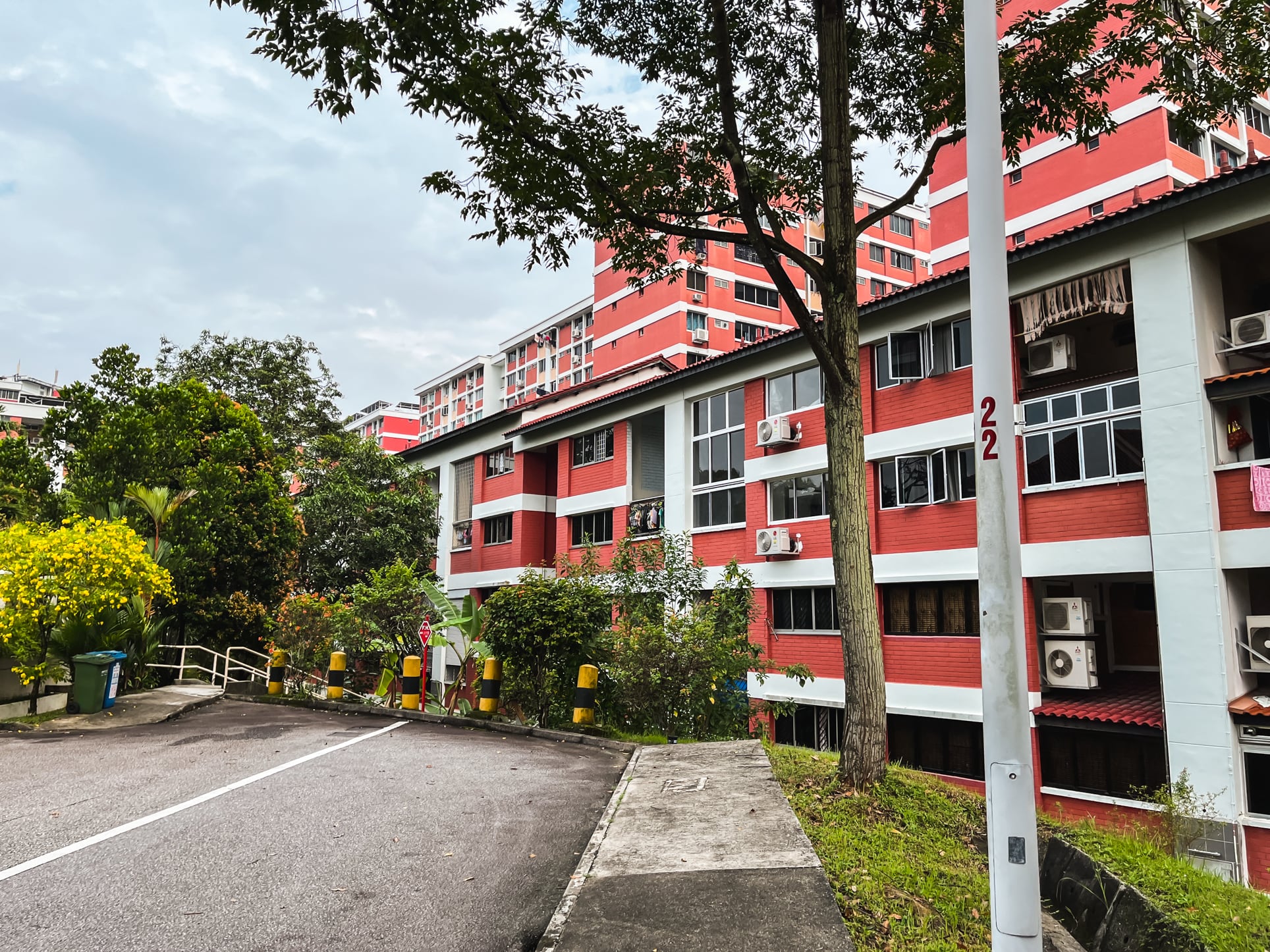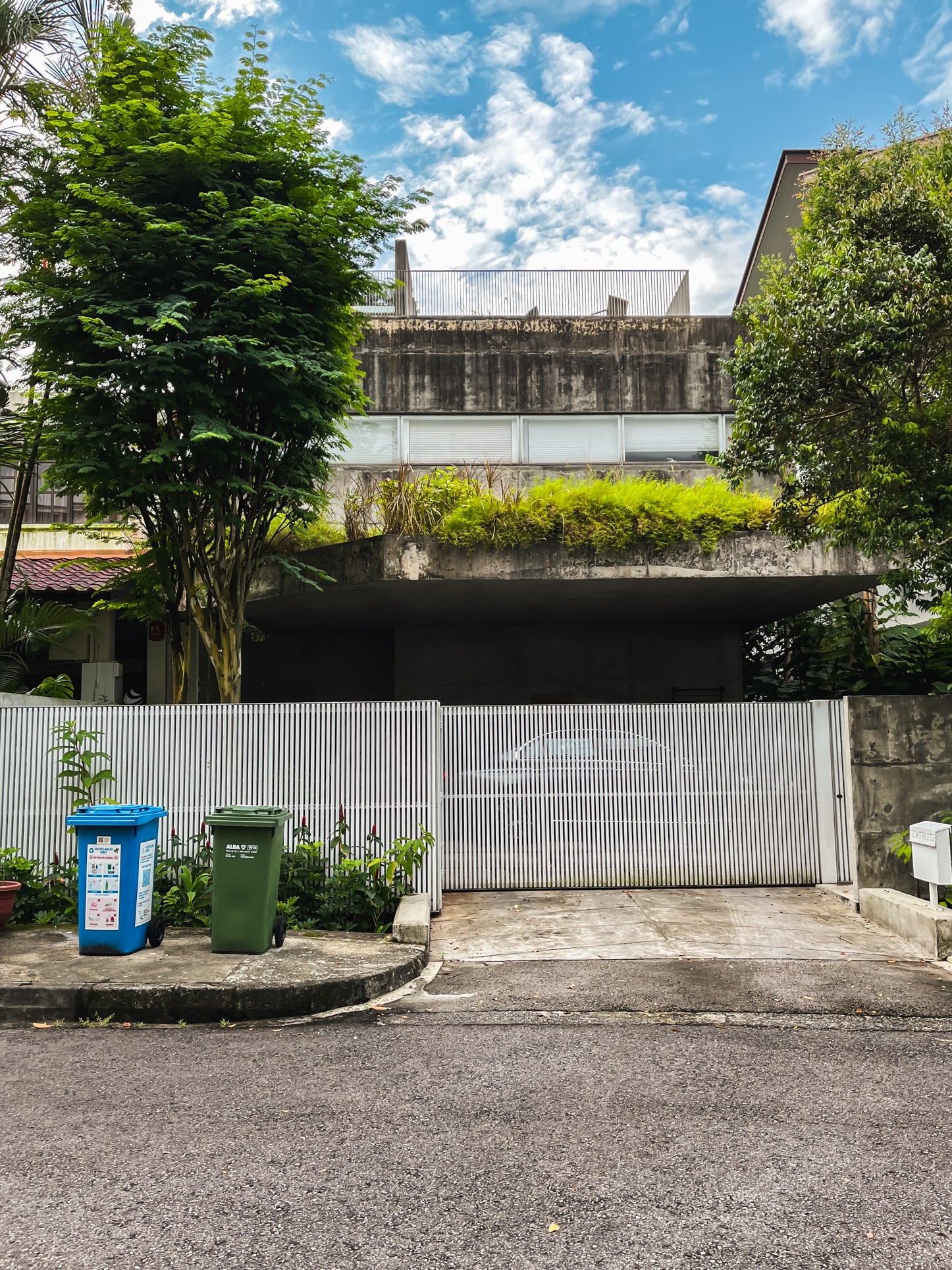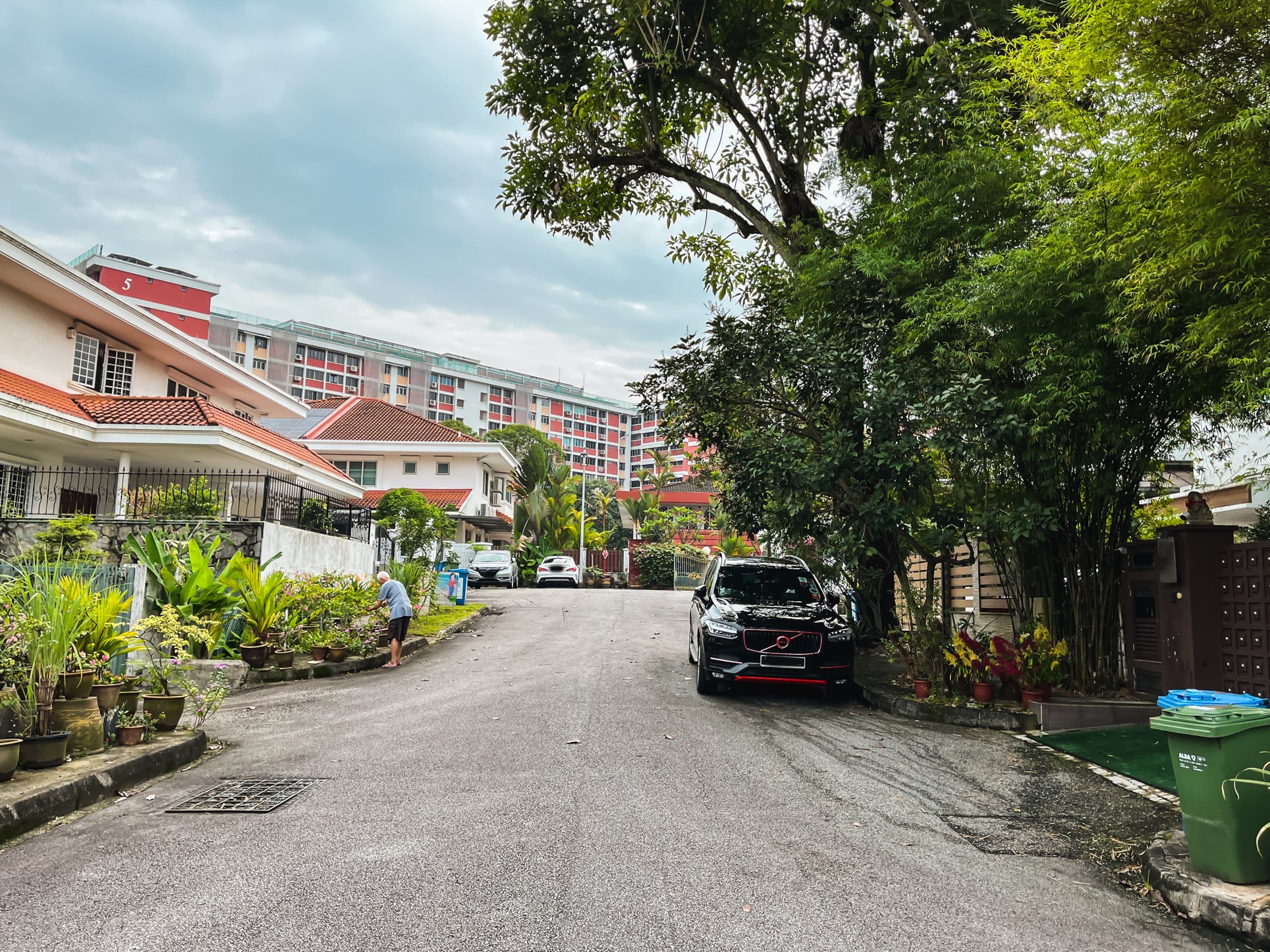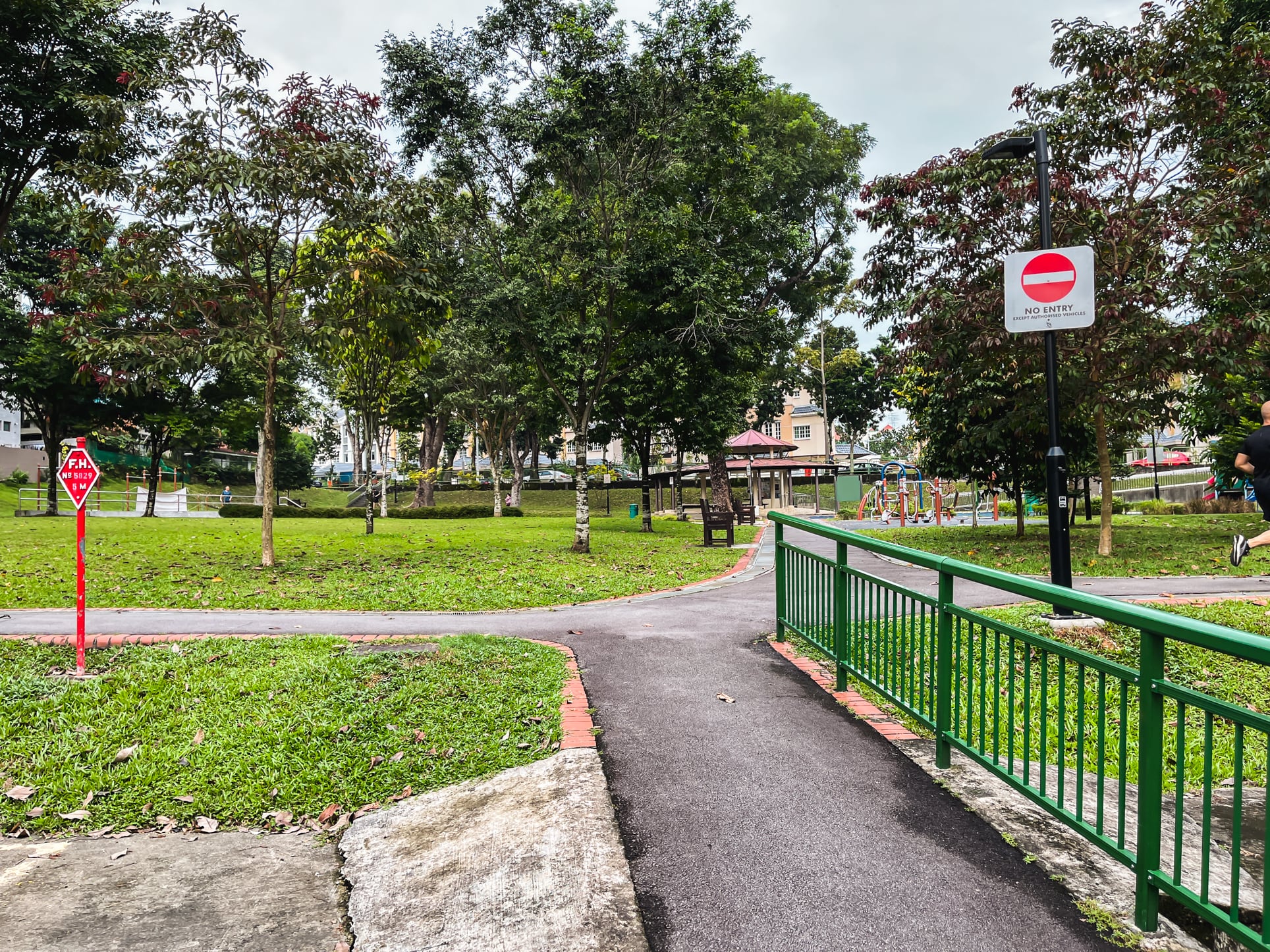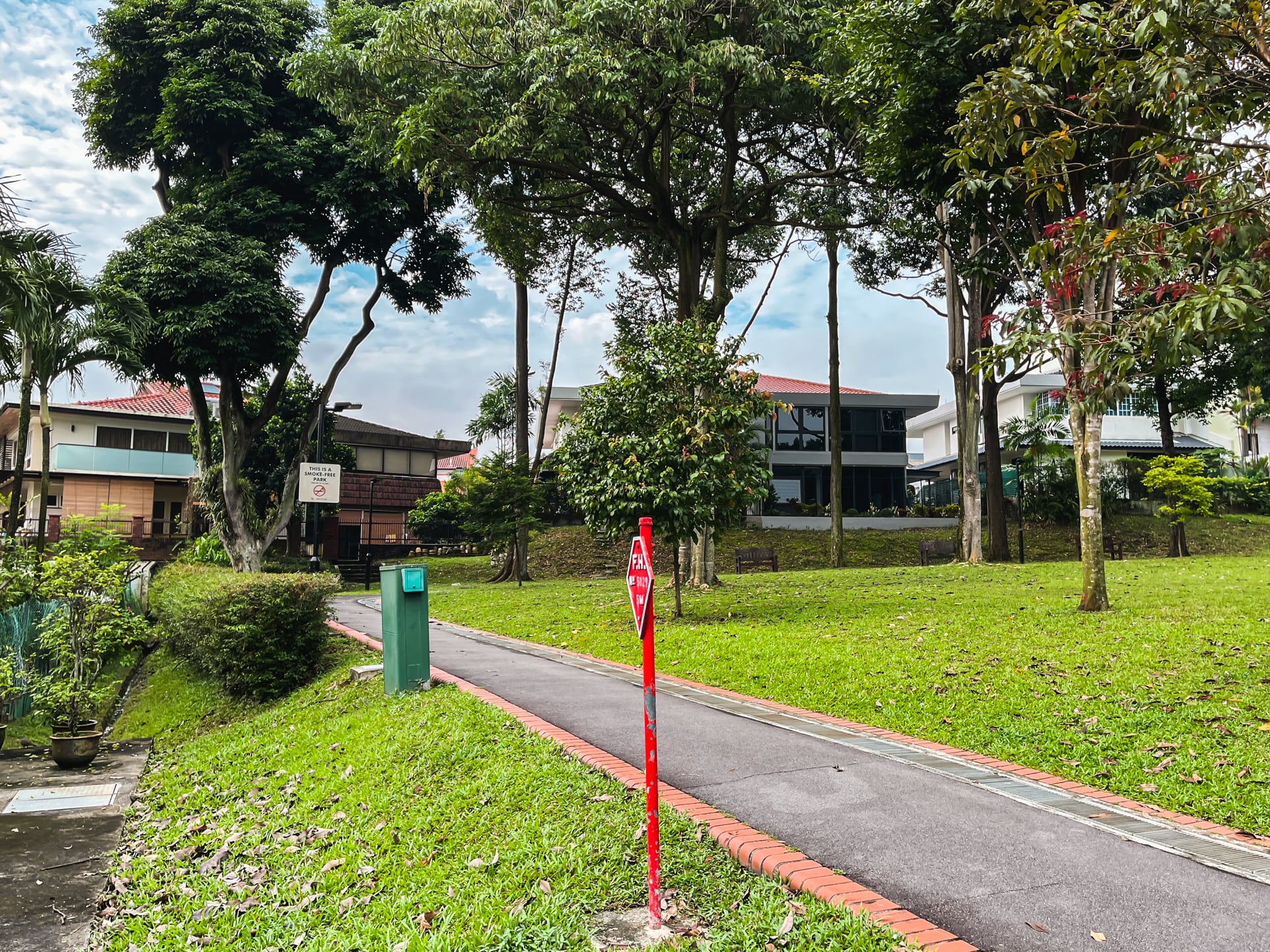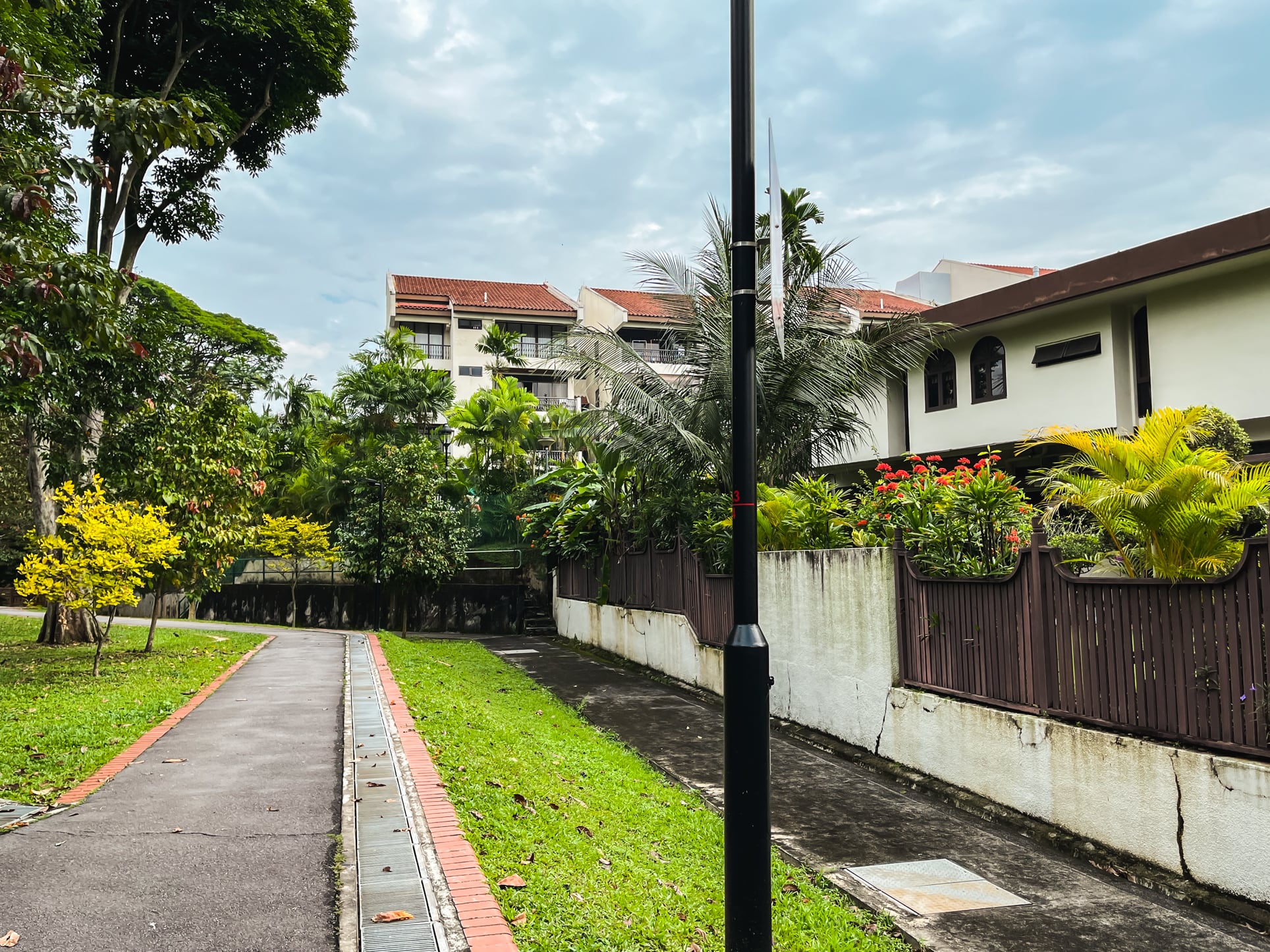 You can access the playground from Kismis Road too, which is the road at the other end of the playground.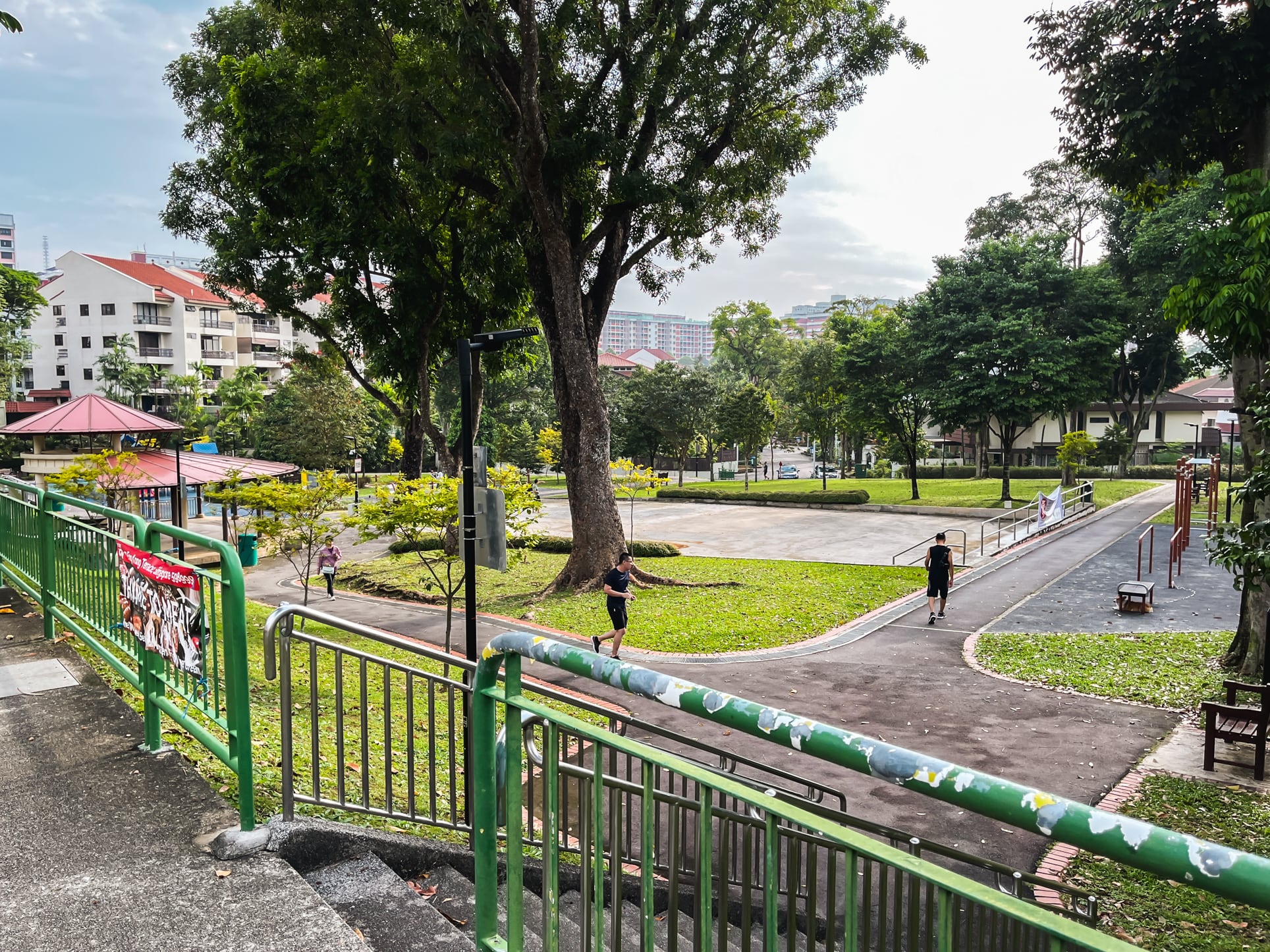 We've now come to the end of today's tour. How did you find the estate? If you're wondering about the restaurants and cafes in the area, 10 minutes away on foot you can find the shophouses at Eng Kong Terrace which includes everything from an emergency vet to Baker & Cook as well as a frozen food store, Thyme to Meet. Bukit Timah Plaza is a short drive away, and there are tons of tuition centres as well as a large NTUC there. One of my favourite NTUCs in Singapore, actually, as the aisles aren't as cramped.
I must say that I found this Cheng Soon area rather suitable for families, given its proximity to schools as well as large roads and playgrounds for kids to wander around. However, personally, I would prefer living along Cheng Soon Crescent to Cheng Soon Garden proper – no offence to any of the residents! This is because the former is not only closer to the hawker centre, but it's also further from the PIE! Others may prefer Cheng Soon Garden because it's a little more private, being further away from the HDB estate. What do you think? Let me know in the comments and see you again next week!