Property Stories
Touring Century Woods And Woodgrove Estate: Landed Houses From $2.2 Million In An "American" Suburb
TJ
February 26, 2023

9

min read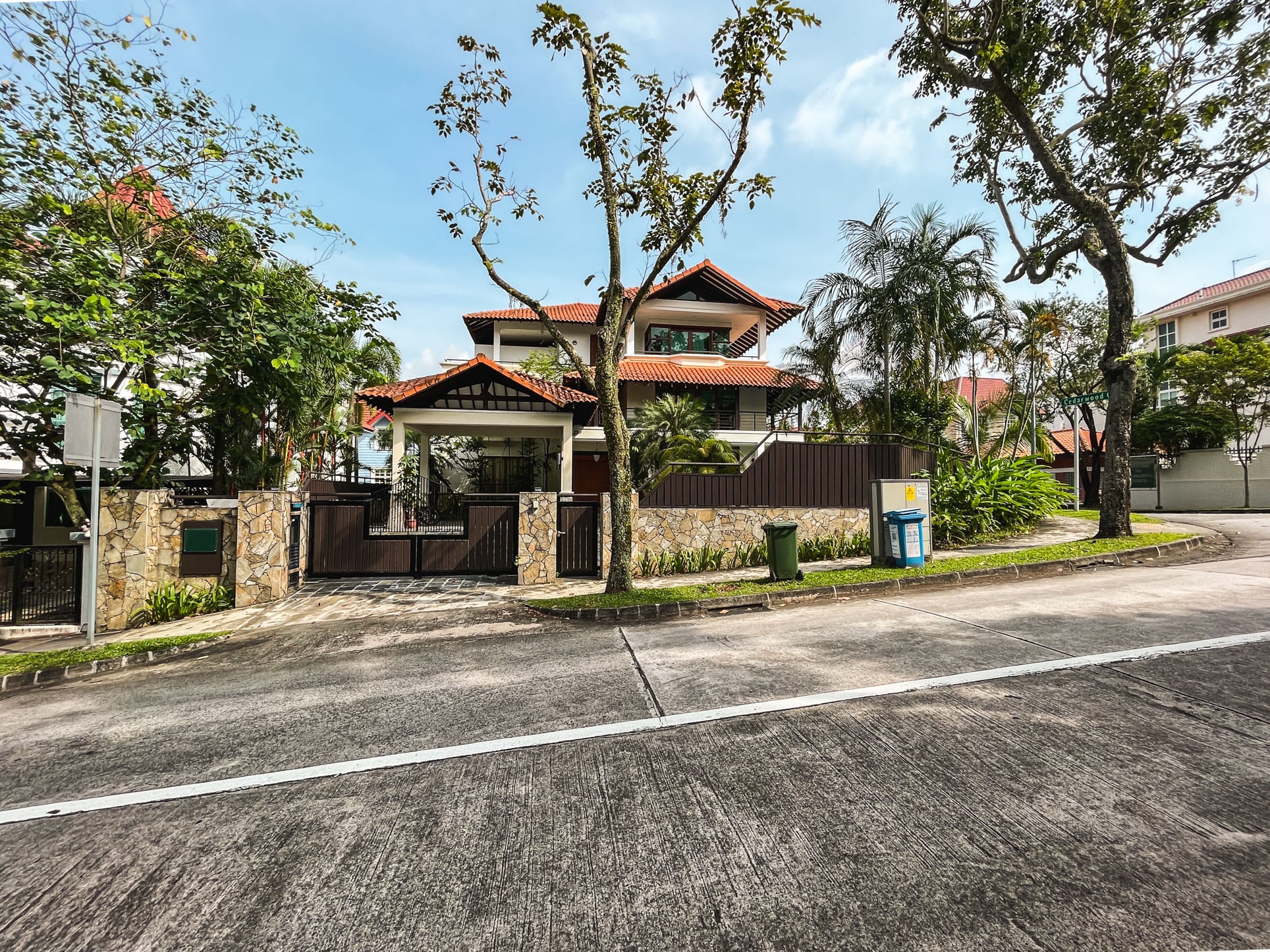 9
min read
A while back, a reader asked for a tour of Century Woods, which is an enclave of ninety-nine 99-year leasehold properties located at Woodgrove View, Marsiling (97 terraces and 2 detached homes, to be exact) that was built in 2002. Hence, off to the North I went. (I think I've been pretty remiss in covering this part of Singapore, so if there's another area in the North you're interested in, do let me know in the comments!)
Caveat: I'm sure you've guessed by now that the $2.2 million houses are 99-years leasehold terrace units!
After seeing the houses there, I decided to expand the tour to the surrounding region, so we'll actually be looking at the area between Singapore American School (yes there actually is a street in Singapore so named, according to Google maps!) Woodlands Street 41, Woodlands Avenue 1, and Woodgrove Drive.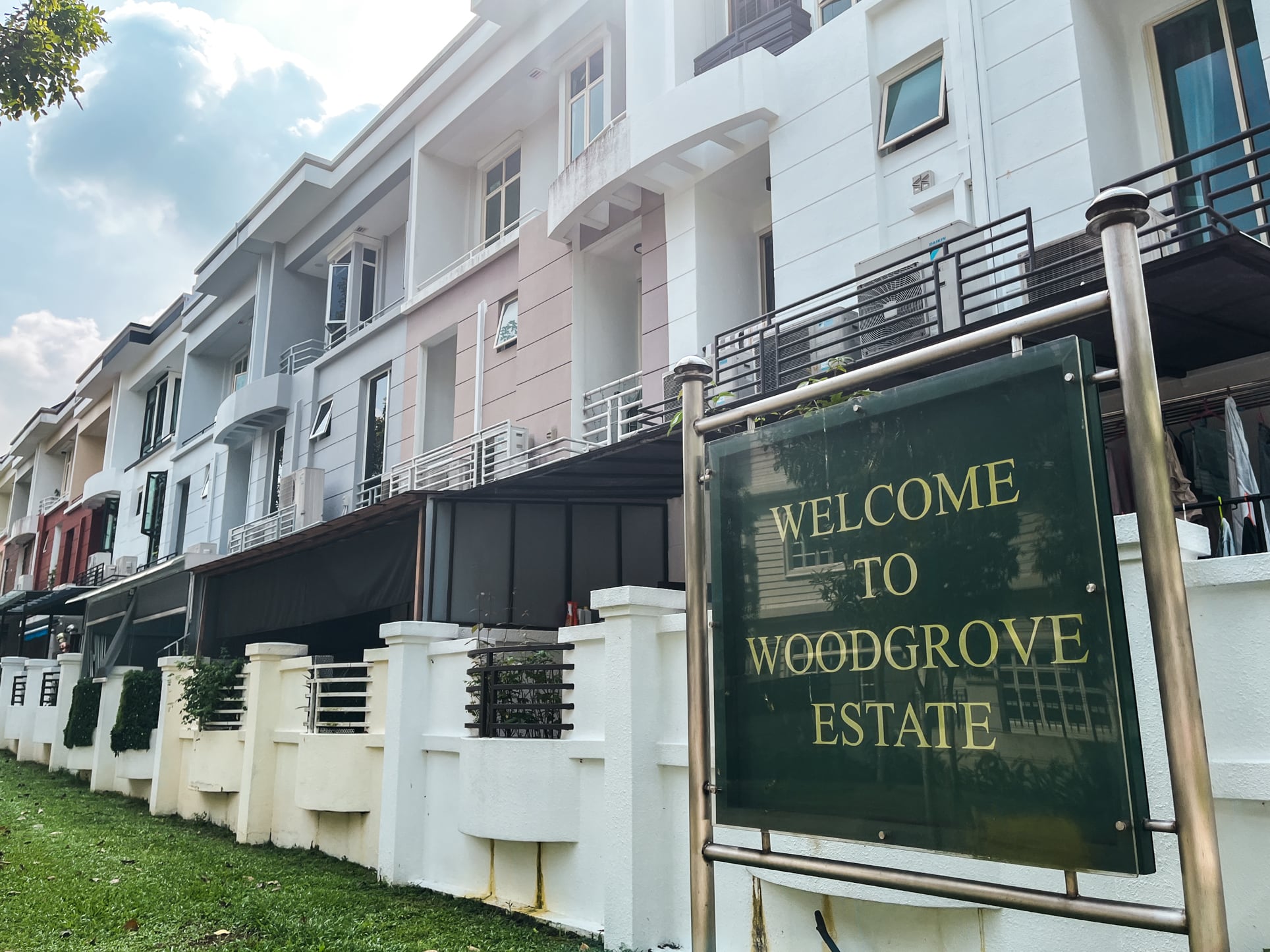 Fun fact: Woodgrove Estate is one of the few neighbourhoods that I've seen with multiple Google reviews (10 reviews, average of 4.4 stars), most of which described it as a "friendly American community" which apparently hosts an epic Halloween party (open to non-Americans too) every year.
First things first, Woodgrove Estate is far (in the Singaporean context)! I pretty much drove all the way over to JB to get there! However, isn't that exactly what the suburbs are: a lower-density residential district from which one has to commute (usually by car) to the city? (Definition loosely lifted from Google.)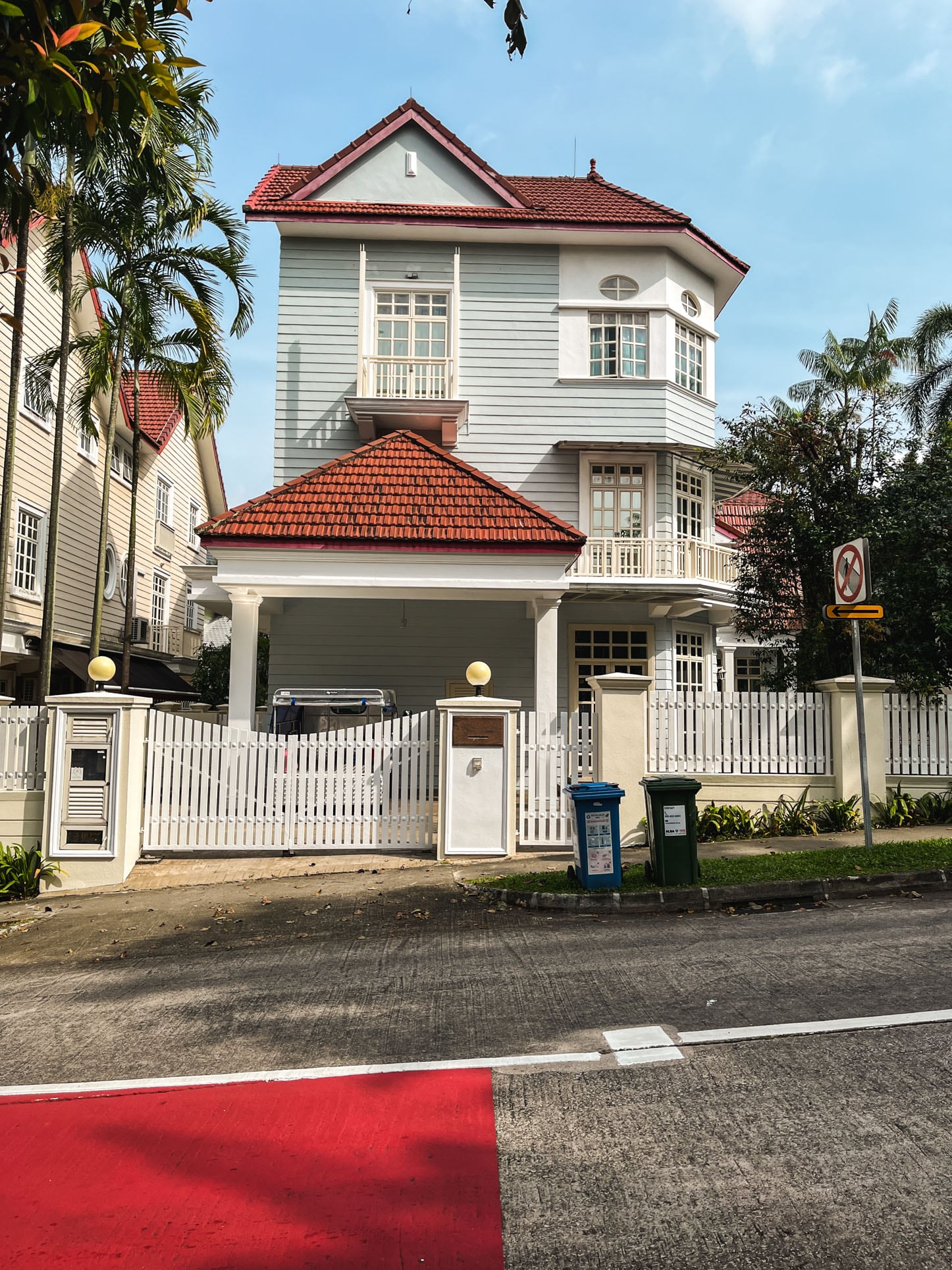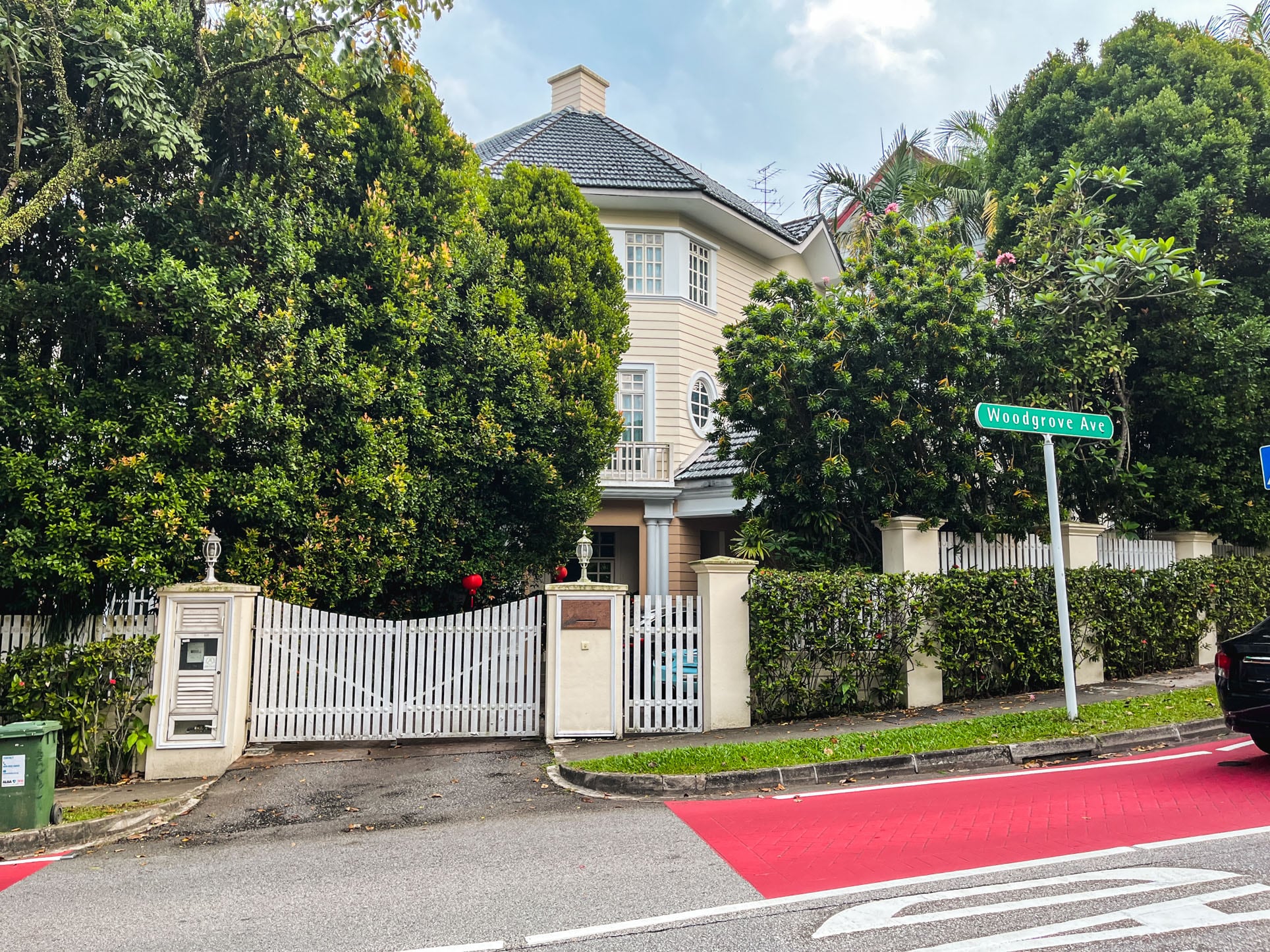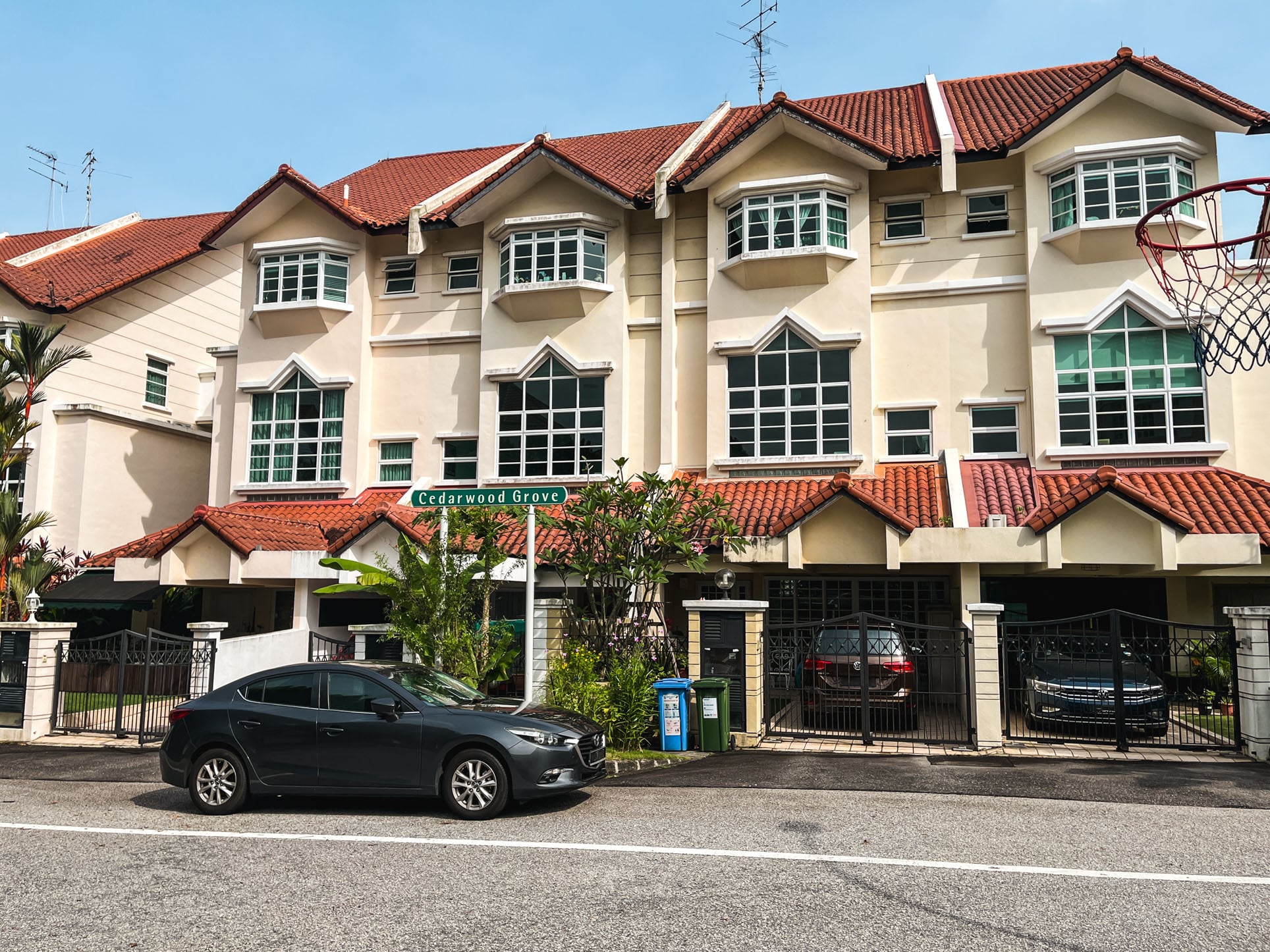 Besides terrace units, Cedarwood also has larger properties. There were 2 listings for houses on 7,000+ sq ft plots of land for sale at the time of writing for $4.8 million. For these, the lease started in May 1995 and, if you were wondering about the financials, they're currently being leased for $9,000 and $10k, which gives you a rental yield of under 2.25%-2.5% (as I have not factored in the extra costs such as stamp duty, agent commission, etc.) However, given that a terrace house is currently asking for $11k (at the time of writing), I'm guessing that any new leases for detached houses would ask for higher prices.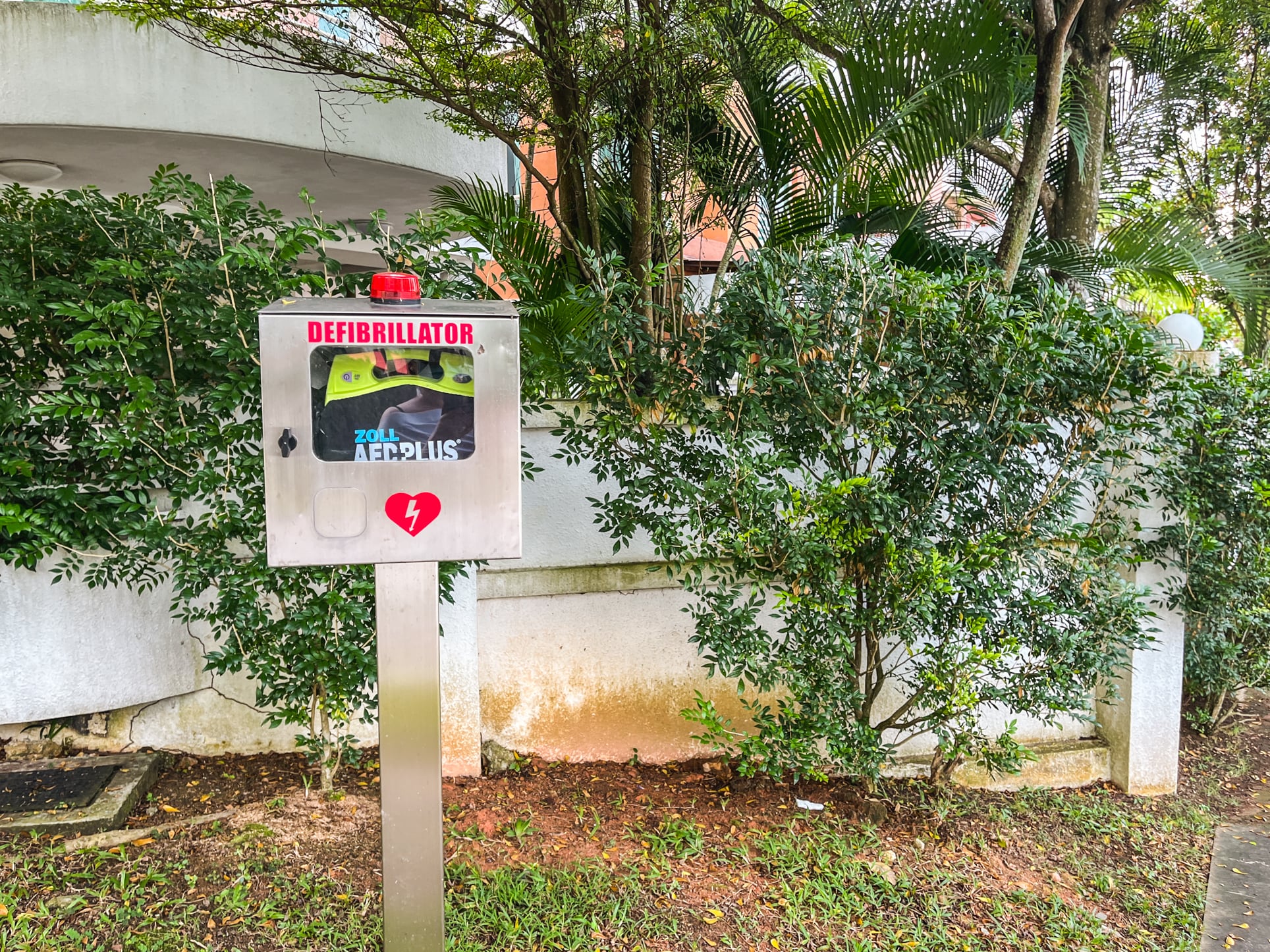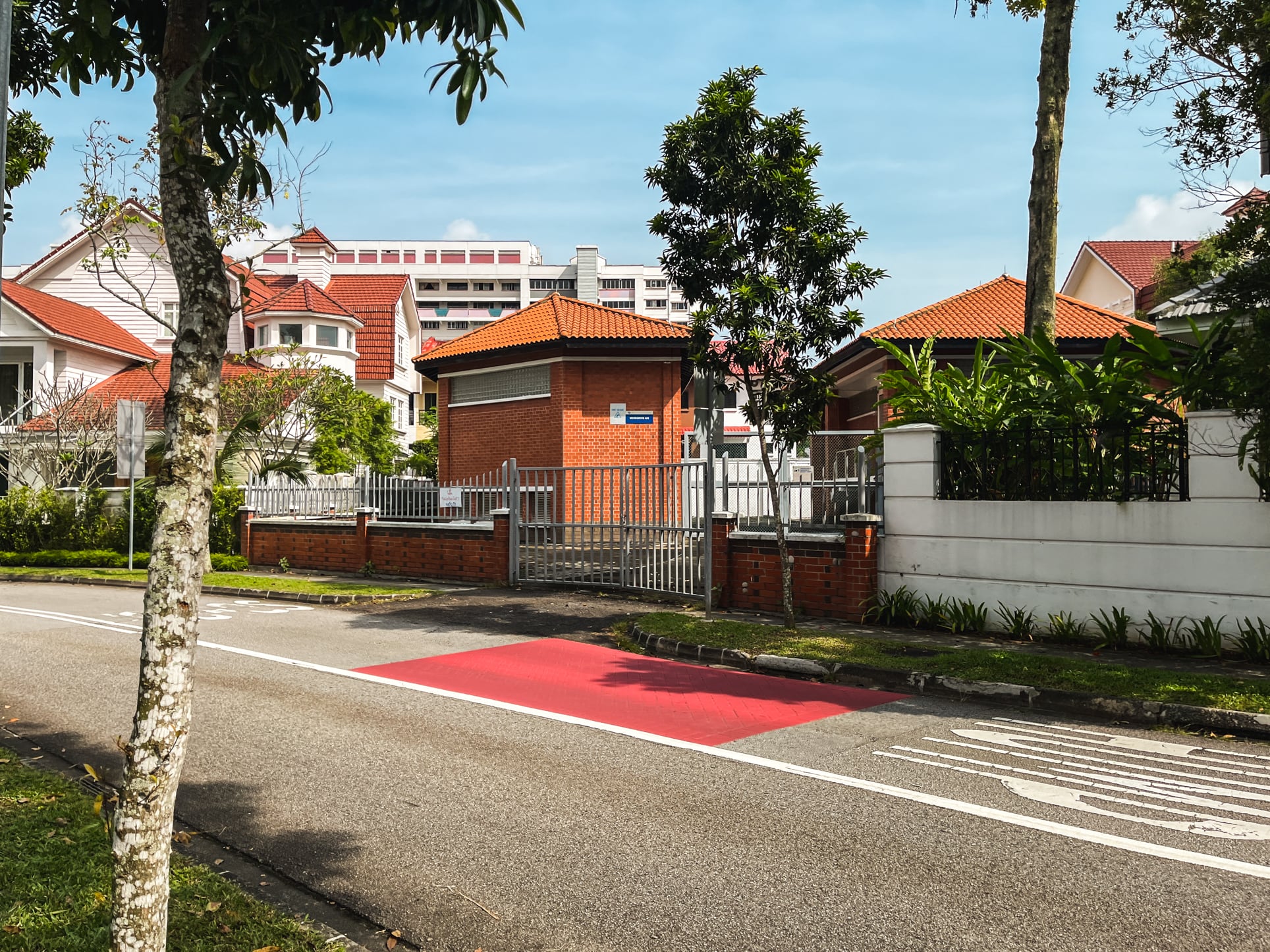 The neighbourhood has a variety of housing, from large detached houses to terraces.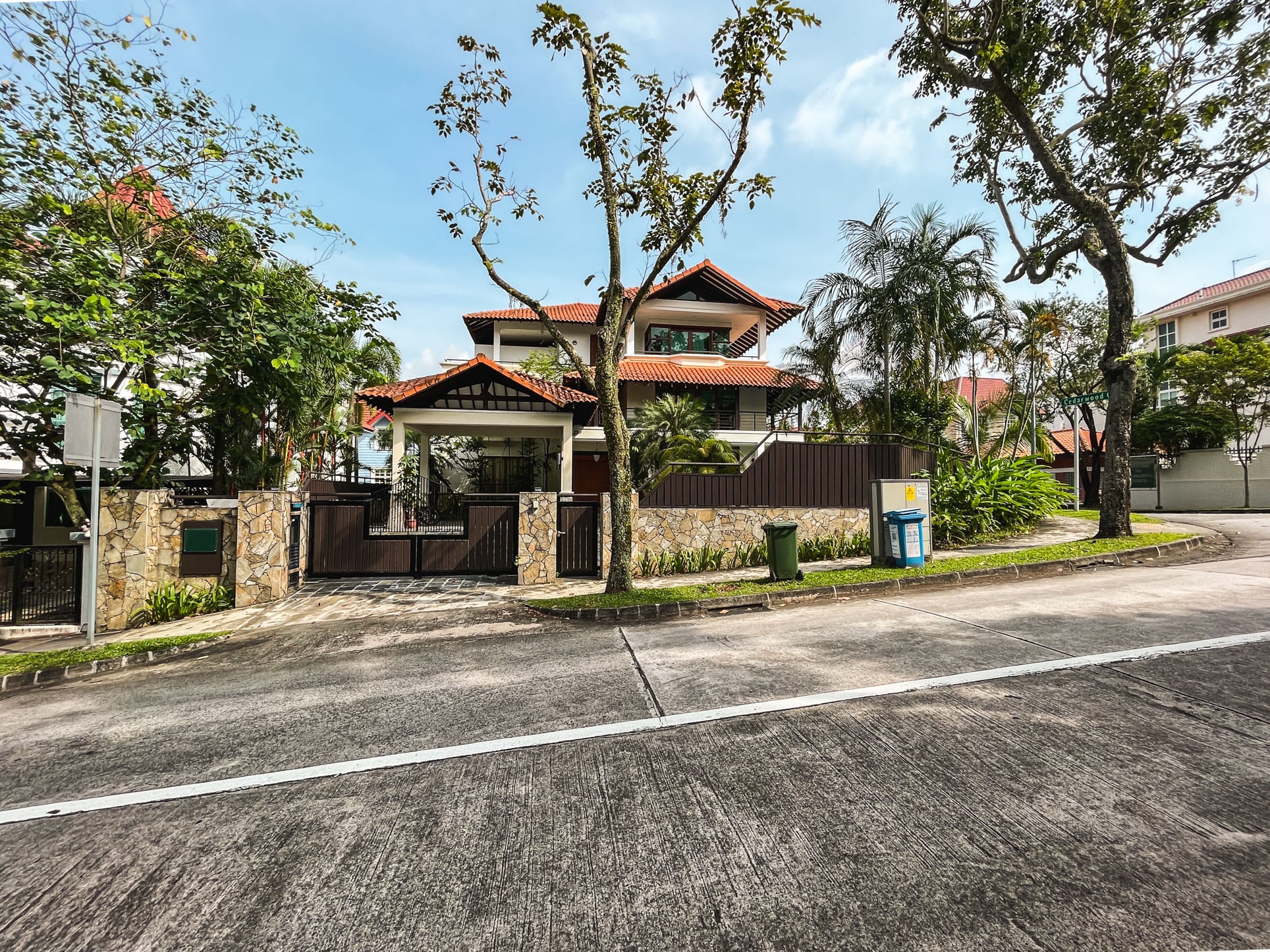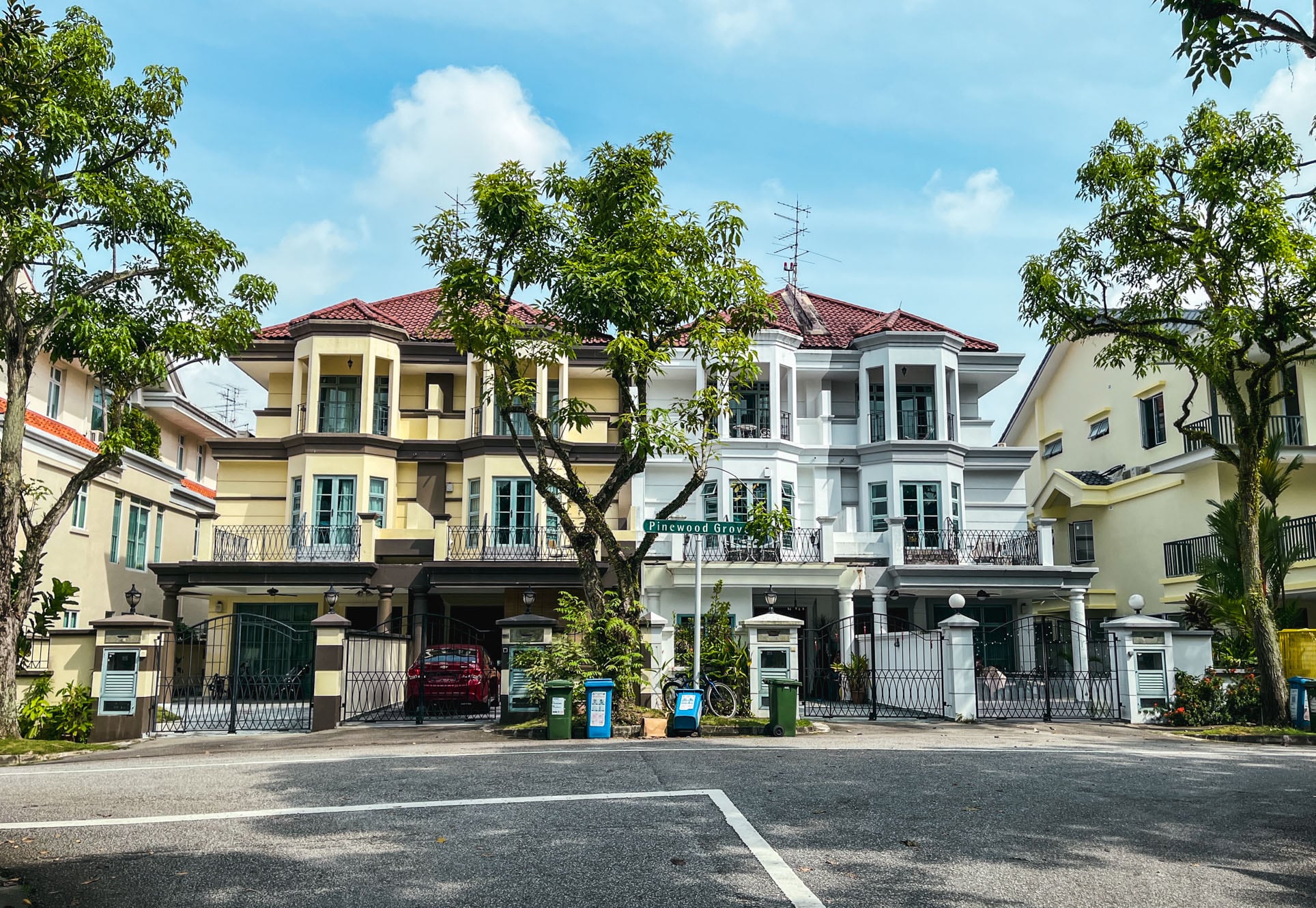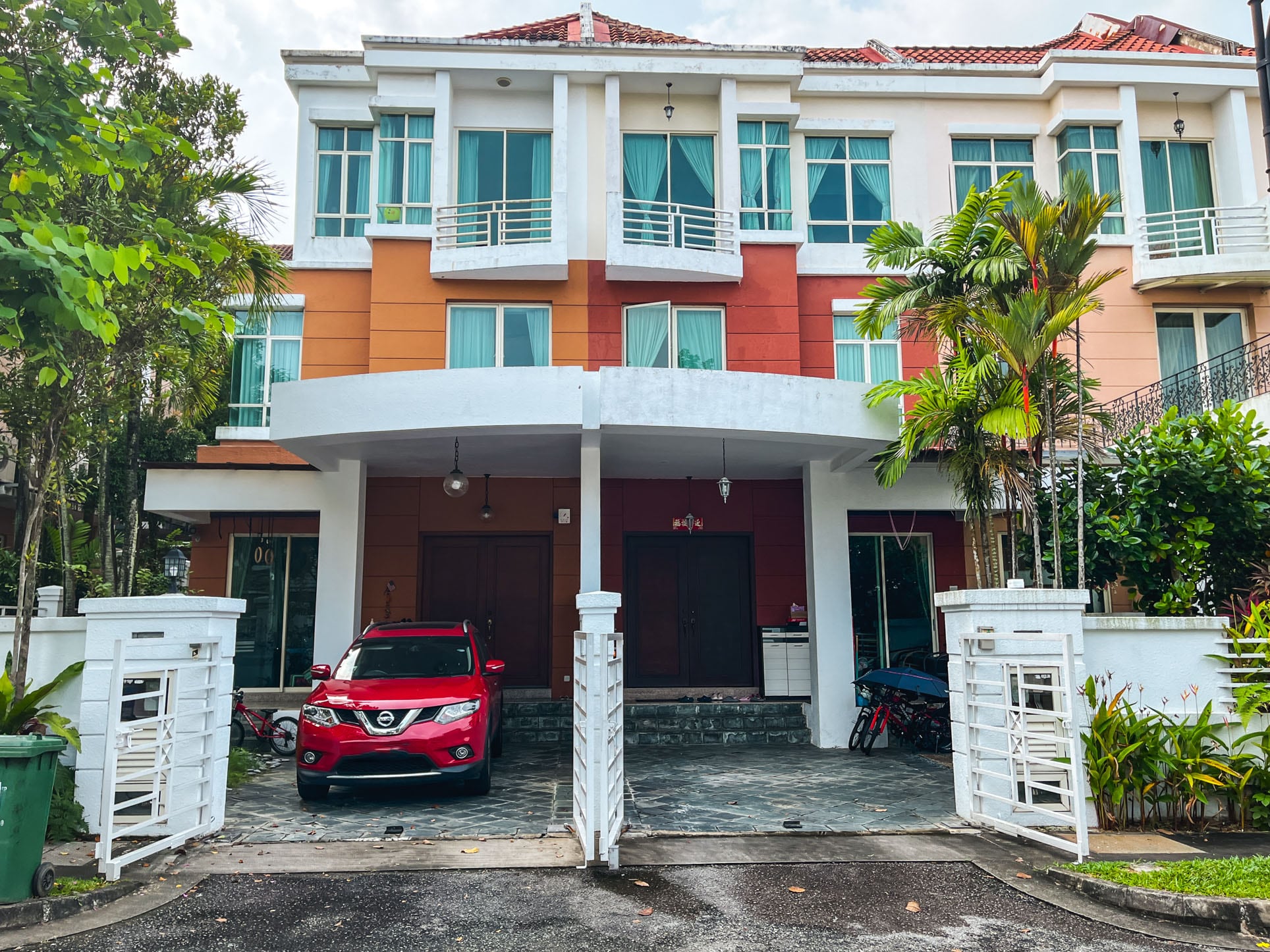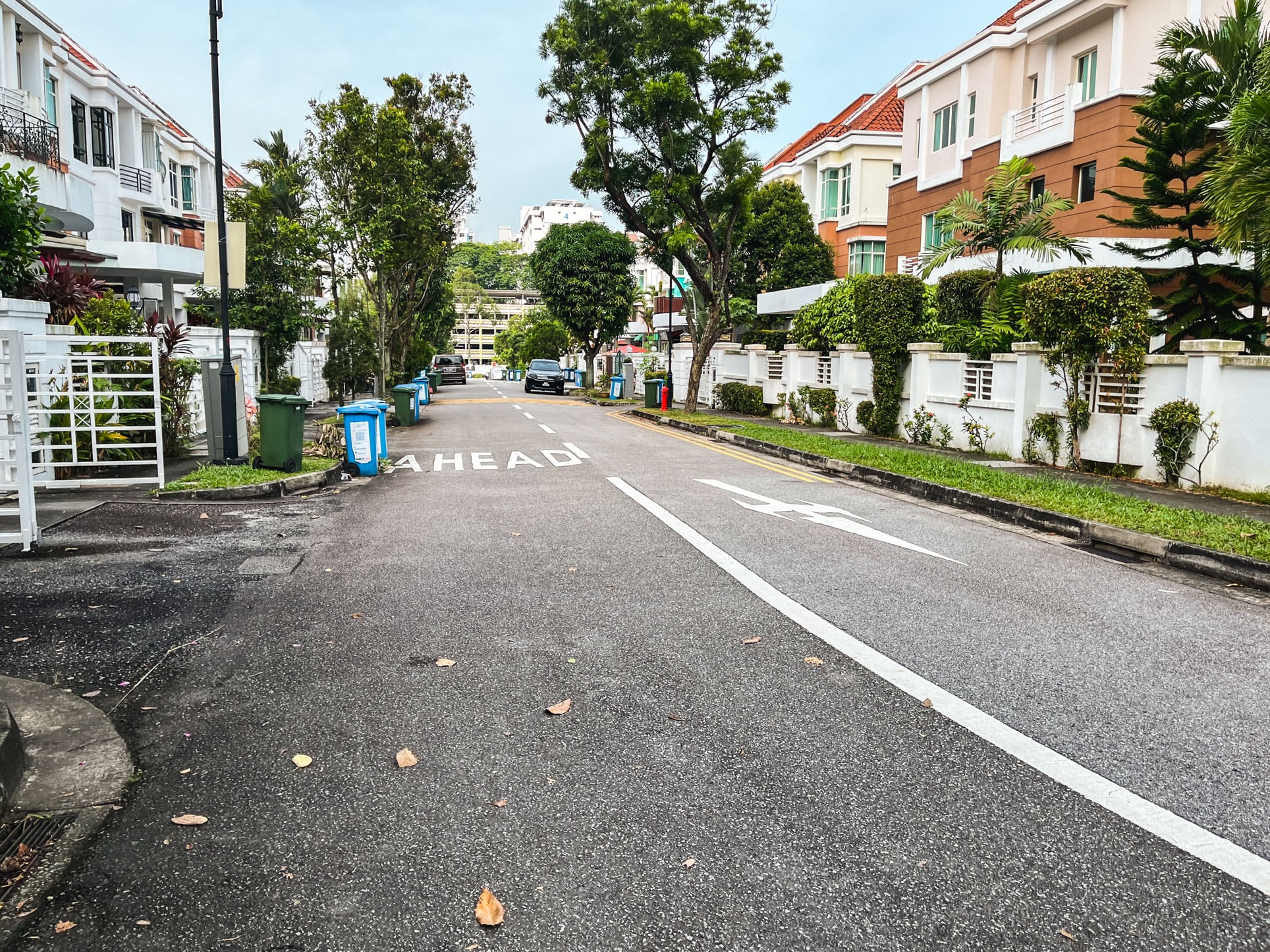 Note: most of the roads were single white lined streets so it's not that easy to find street parking here. There are HDB blocks along the border of the estate though so friends and family could park there and walk over.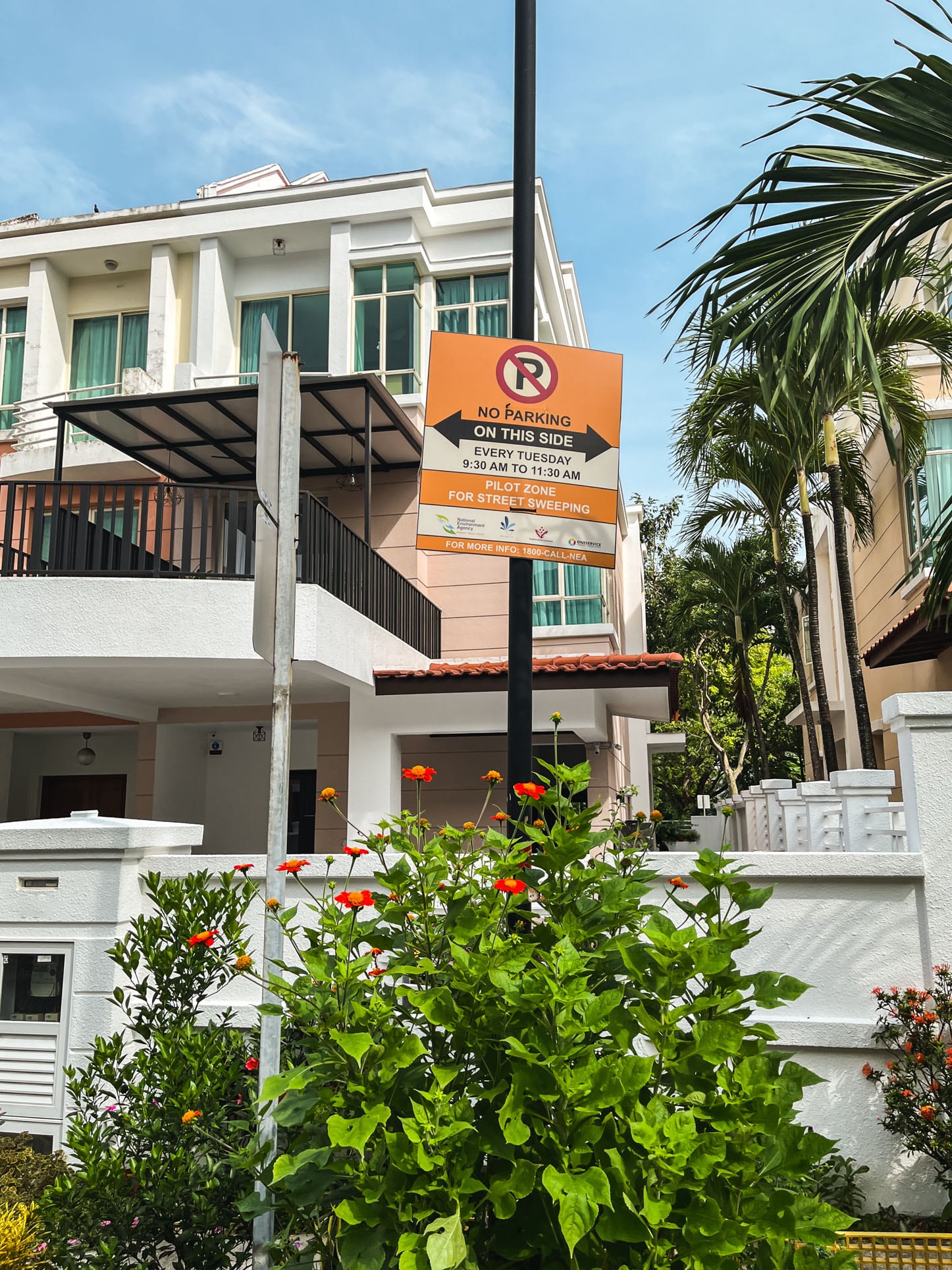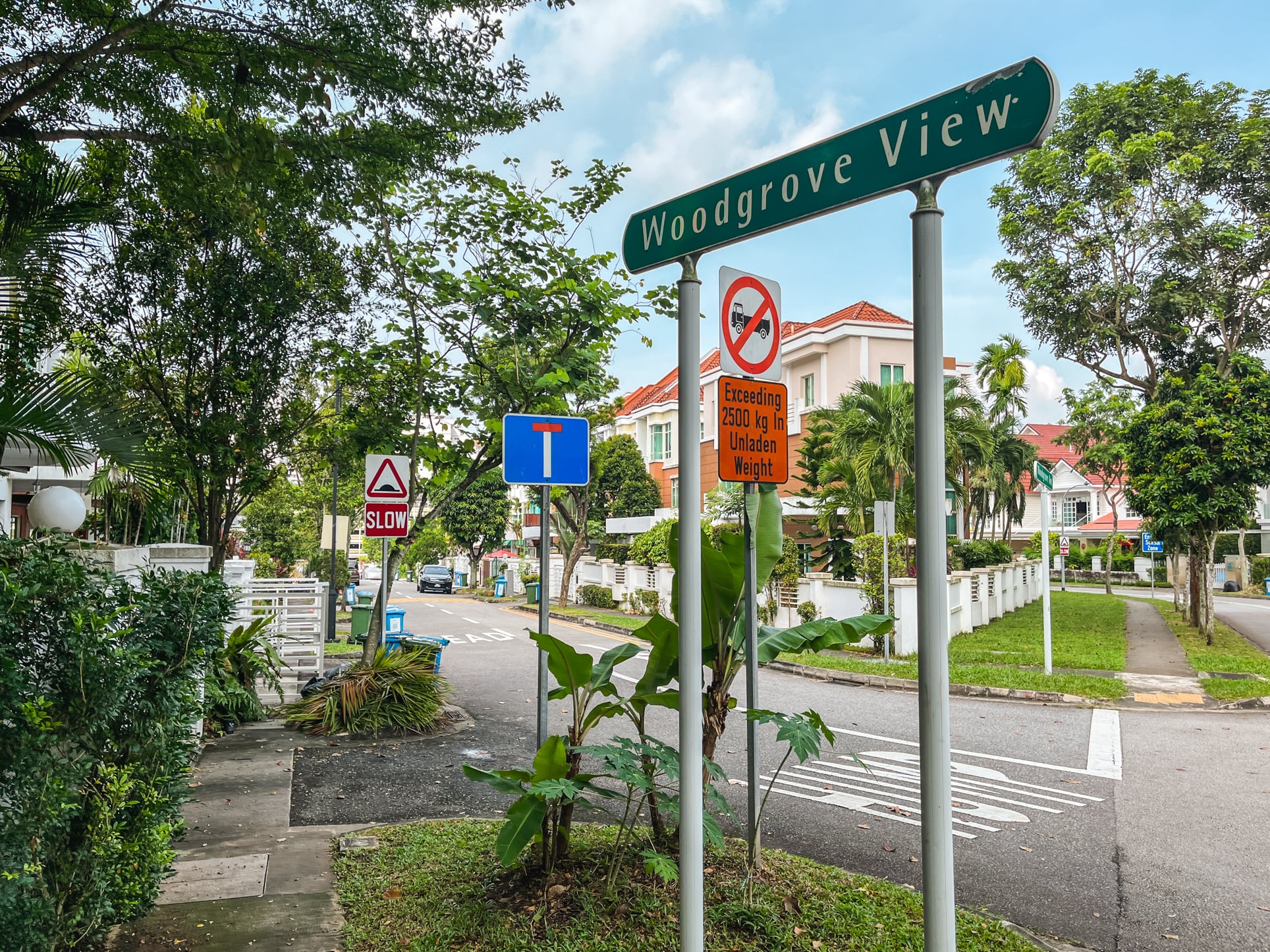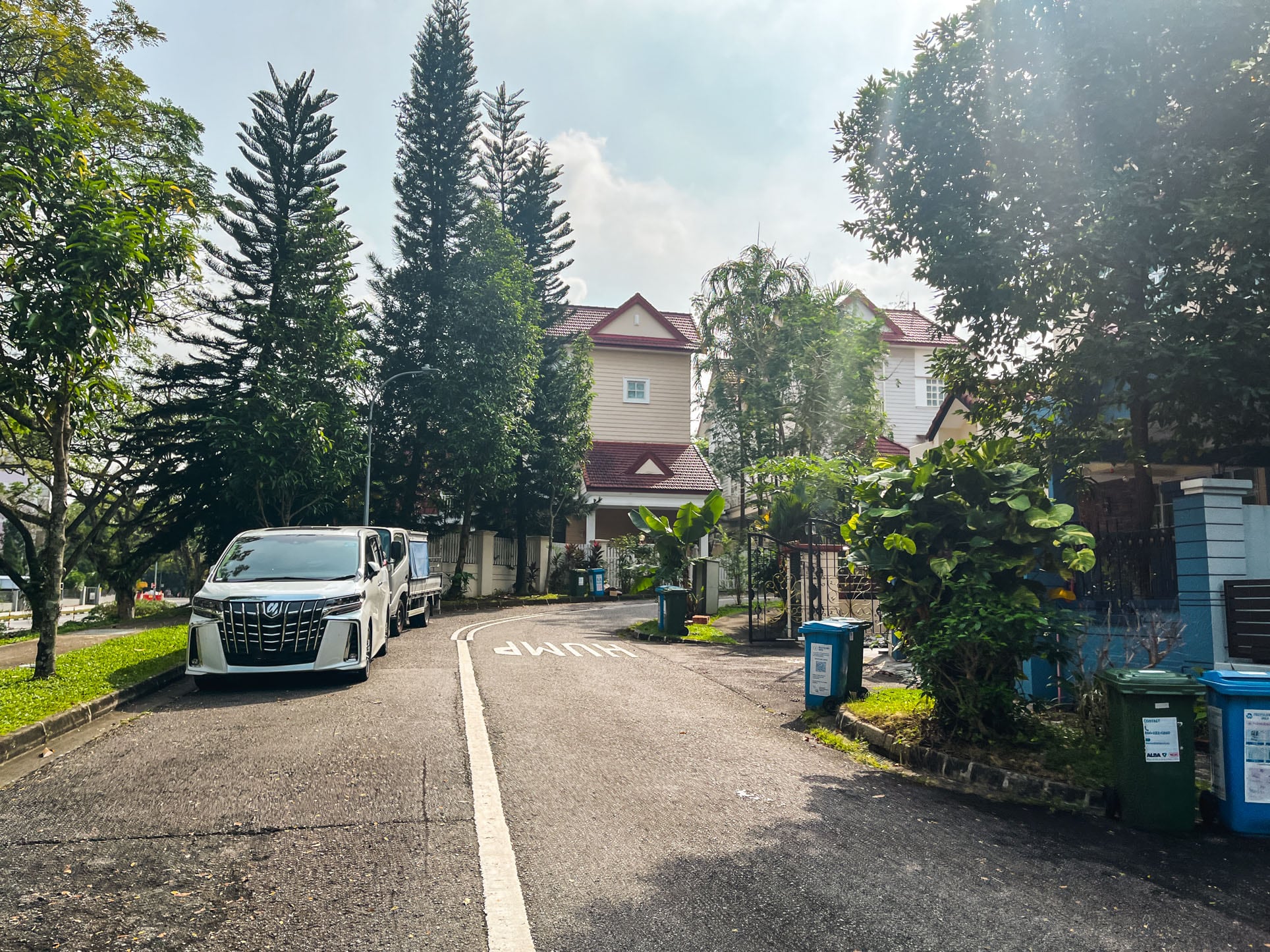 Cedarwood Grove is also home to 2 educational centres for young kids: Montessori Lab and Little Footprints Preschool (this has a 4.9 ranking on google, out of 14 reviews). Since I've been going on about how the area is an "American suburb," you may think that all the reviews were by Americans but, based on the names of the reviewers, they were left by locals (or Asian Americans.)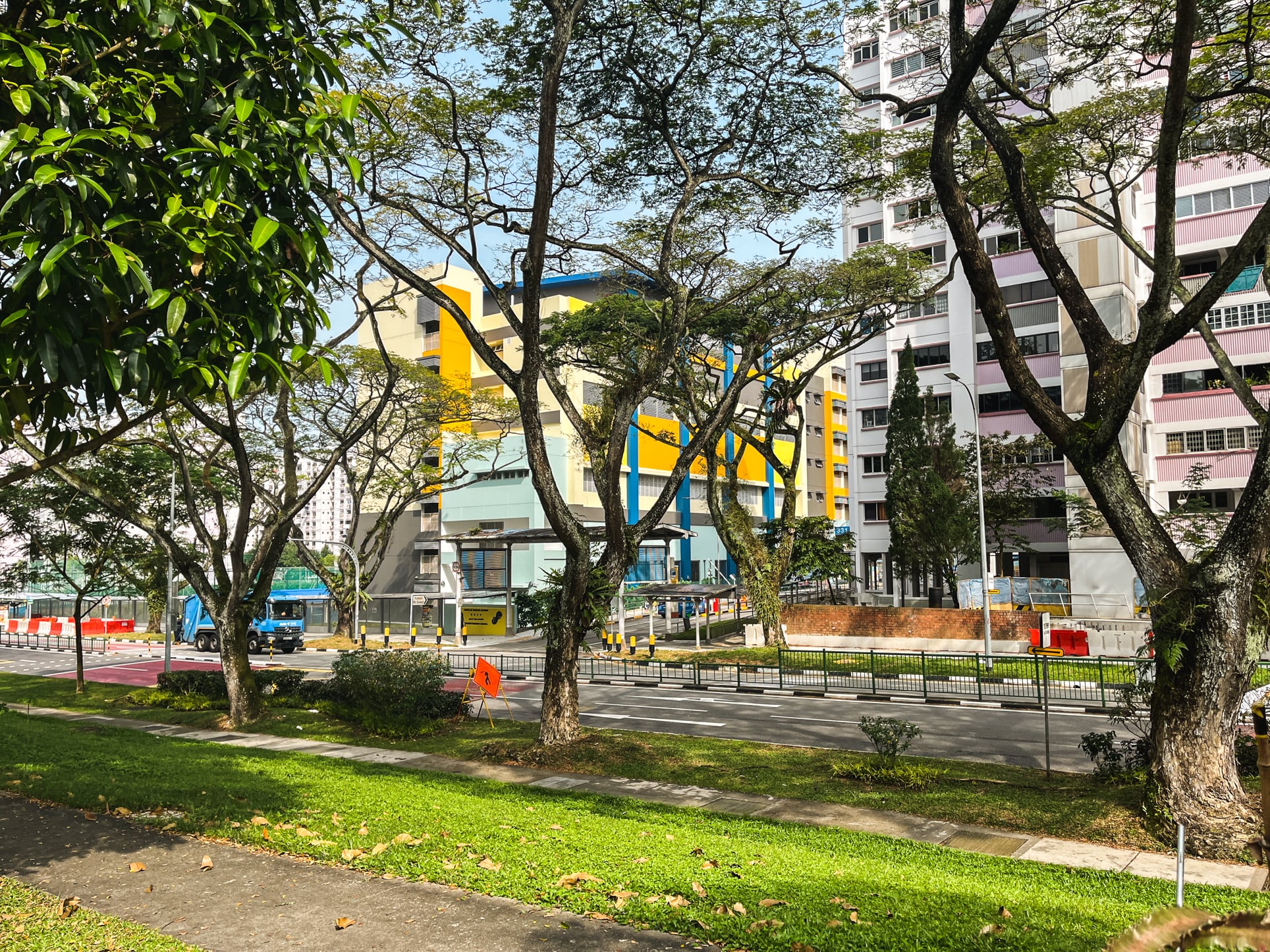 There is no barrier between Cedarwood Grove and Woodlands Ave 1, so residents of the estate can easily walk out onto the main road. Across the road is an HDB estate with another day care centre directly across (Little Shepherds' Schoolhouse @ Church of St Anthony.) There is also the Church of St Anthony and a vegetarian restaurant here.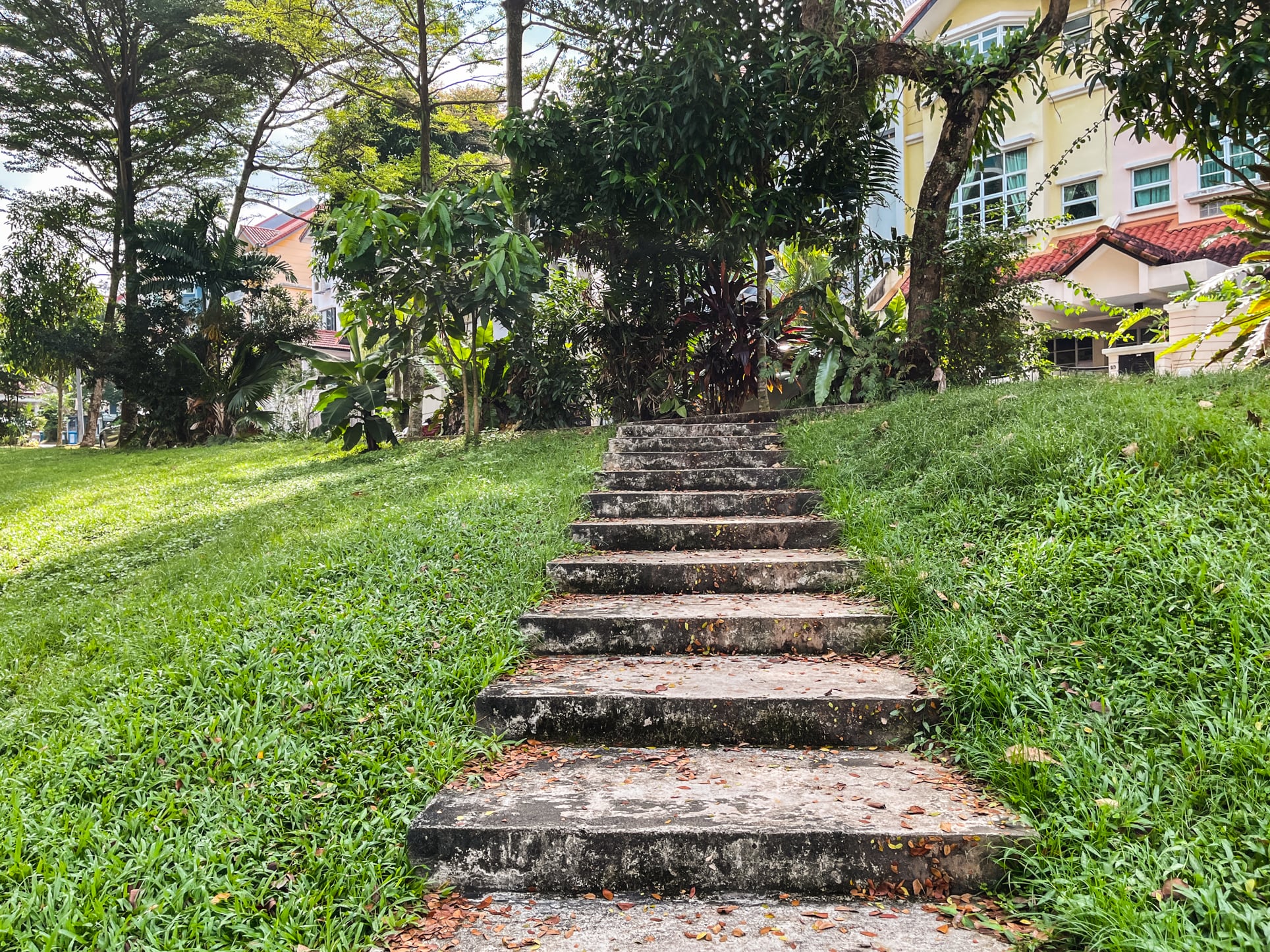 Cross the road here and you'll find yourself at a covered walkway that takes you all the way to Fuchun Primary and Secondary Schools.
To the right are a playground, Treehaus Park (at least 15 minutes walk), and a community garden. And at the left, we find Fuchun Community Club, with a Burger King inside. (According to a Google review, this CC closes early, at 830.) Next to Fuchun are some coffee shops and heartland shops, as well as a Sheng Shiong and a POSB. (This is about 10 minutes walk from Cedarwood Grove.)
Across the road from the POSB is Marsiling MRT, the closest MRT to the landed enclave, at a 13 minutes walk from Cedarwood Grove. Here you can also find Marsiling Primary School, a hawker centre, and another Sheng Shiong.
Note: on the subject of playgrounds, I didn't see one within Woodgrove Estate proper, which is rare for a landed estate in Singapore.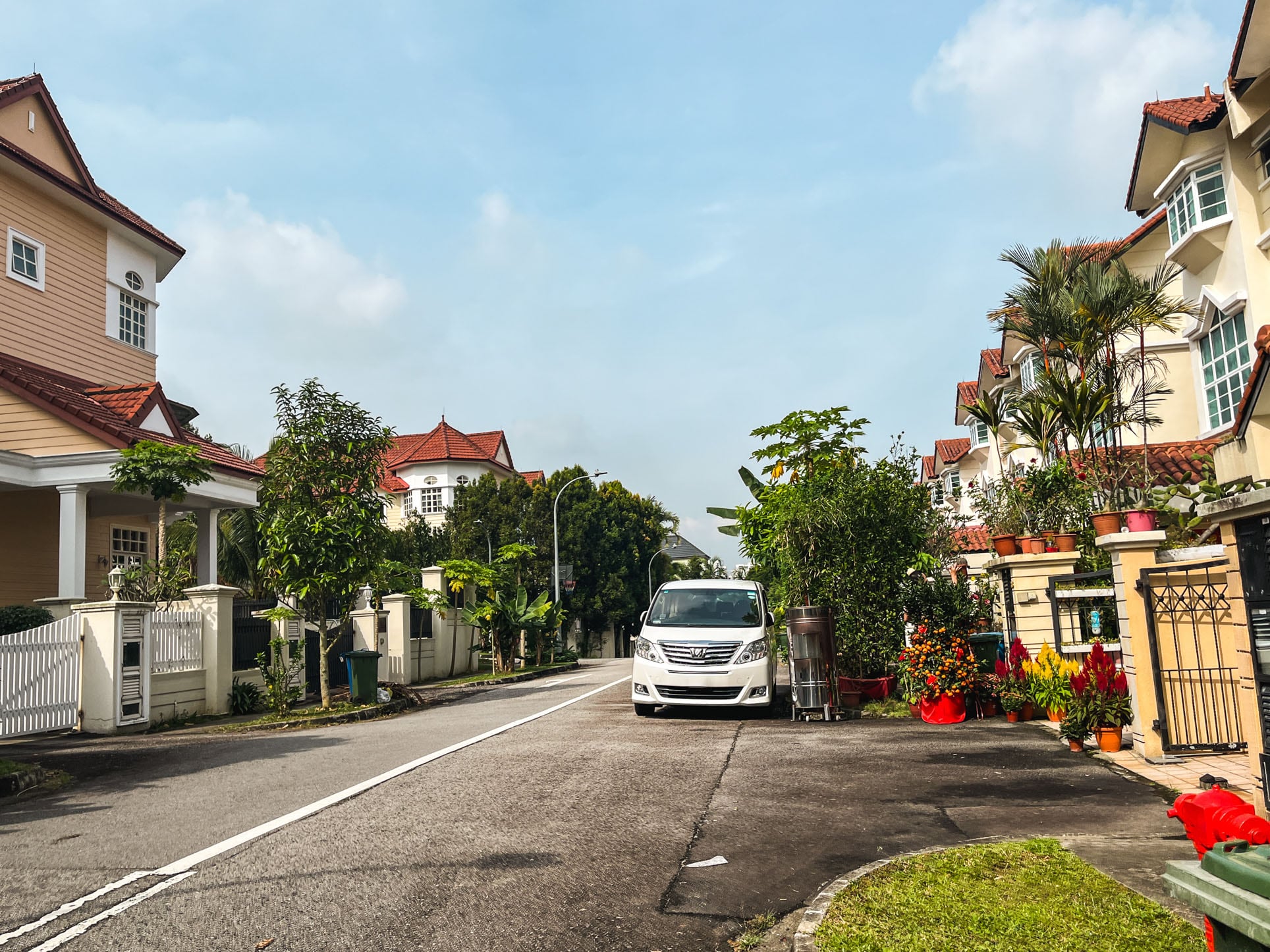 I've mentioned quite a few places, so here's a map to help you orient yourself.
You may be wondering why I labelled this "a suburb in America." Sure, they have some nice architecture and a few wide streets, but that's not unique to the hood! Well, that would really be because of the Singapore American School, which is literally next to, or even, in the middle of Woodgrove Estate.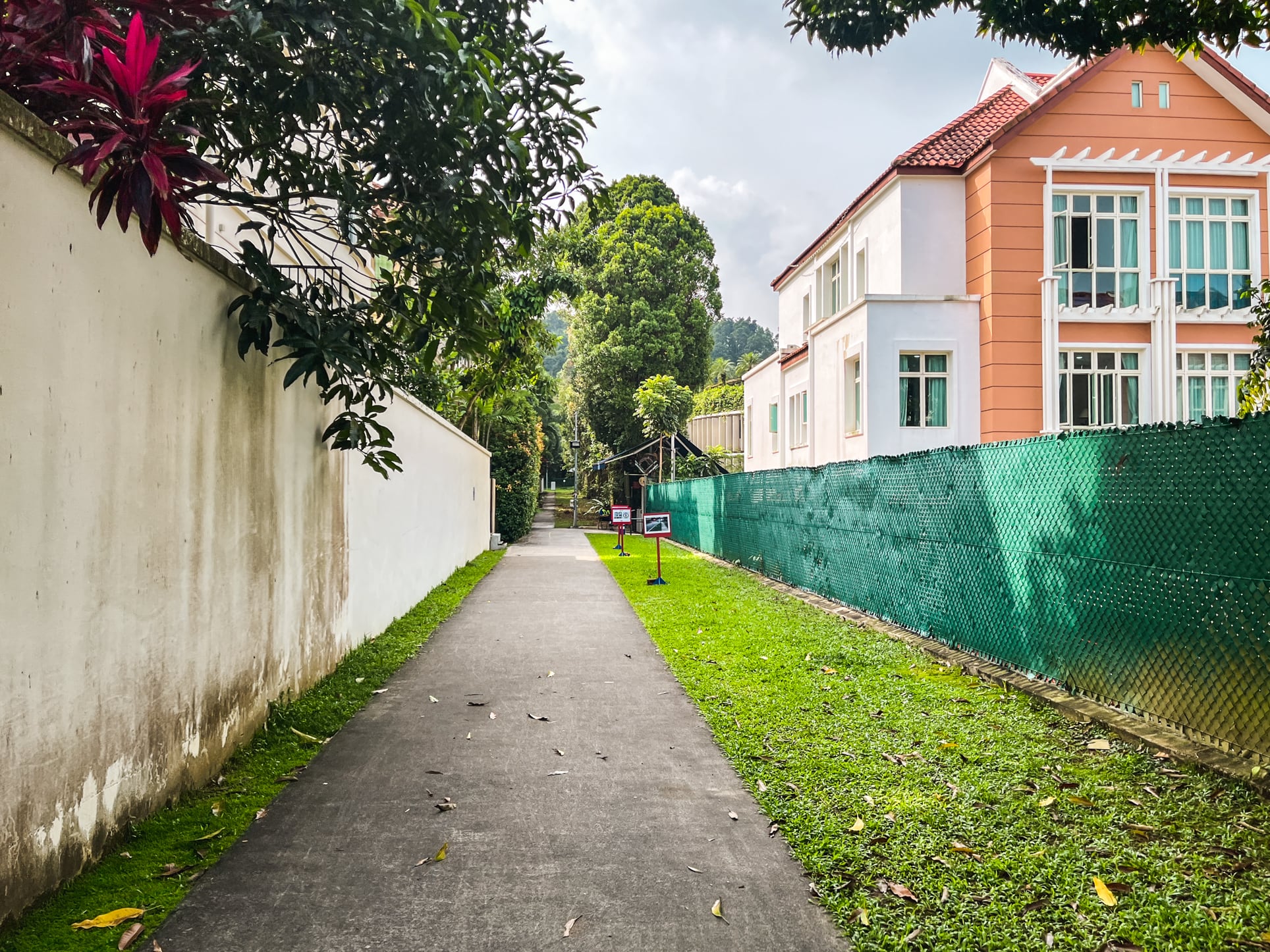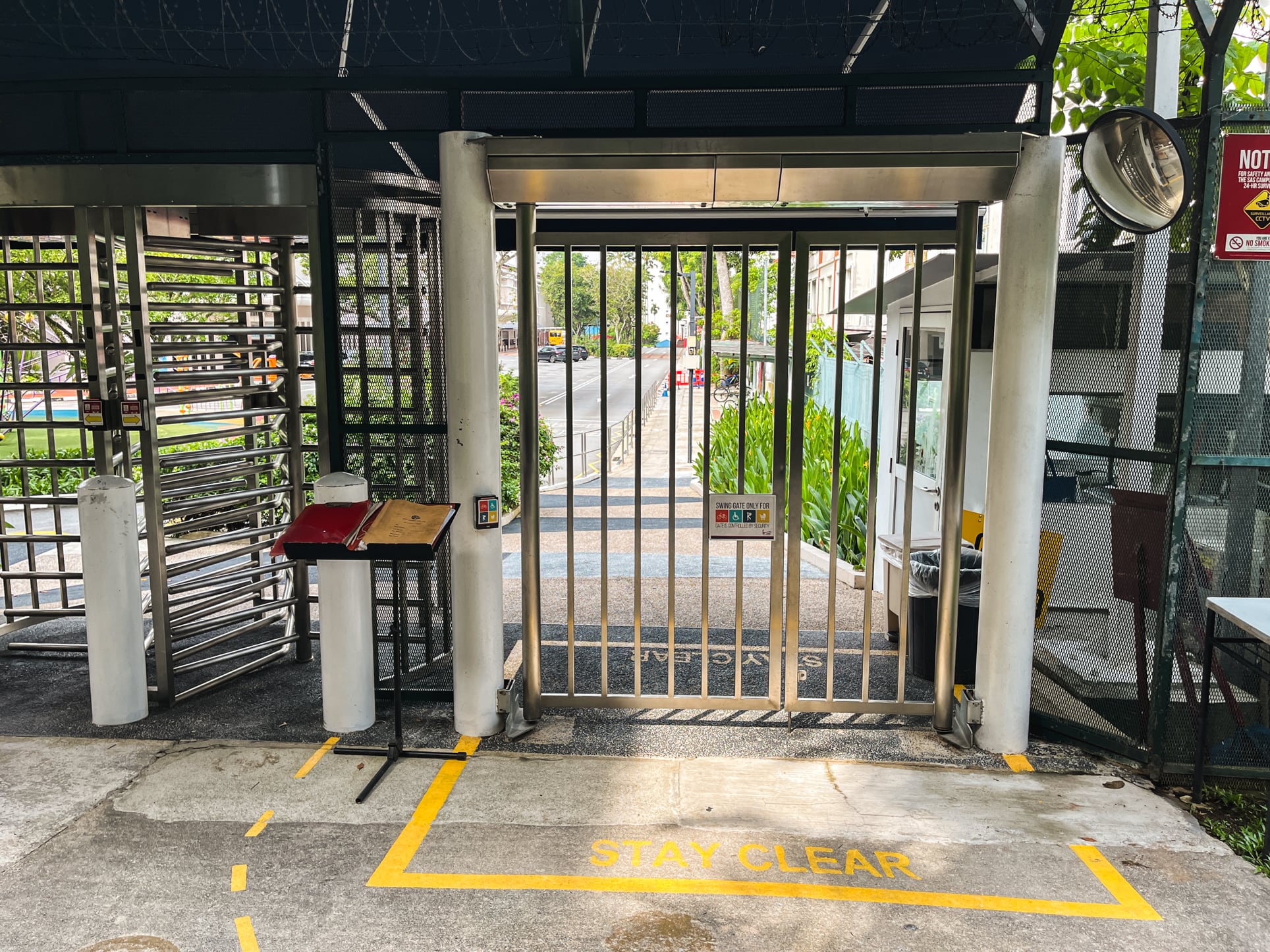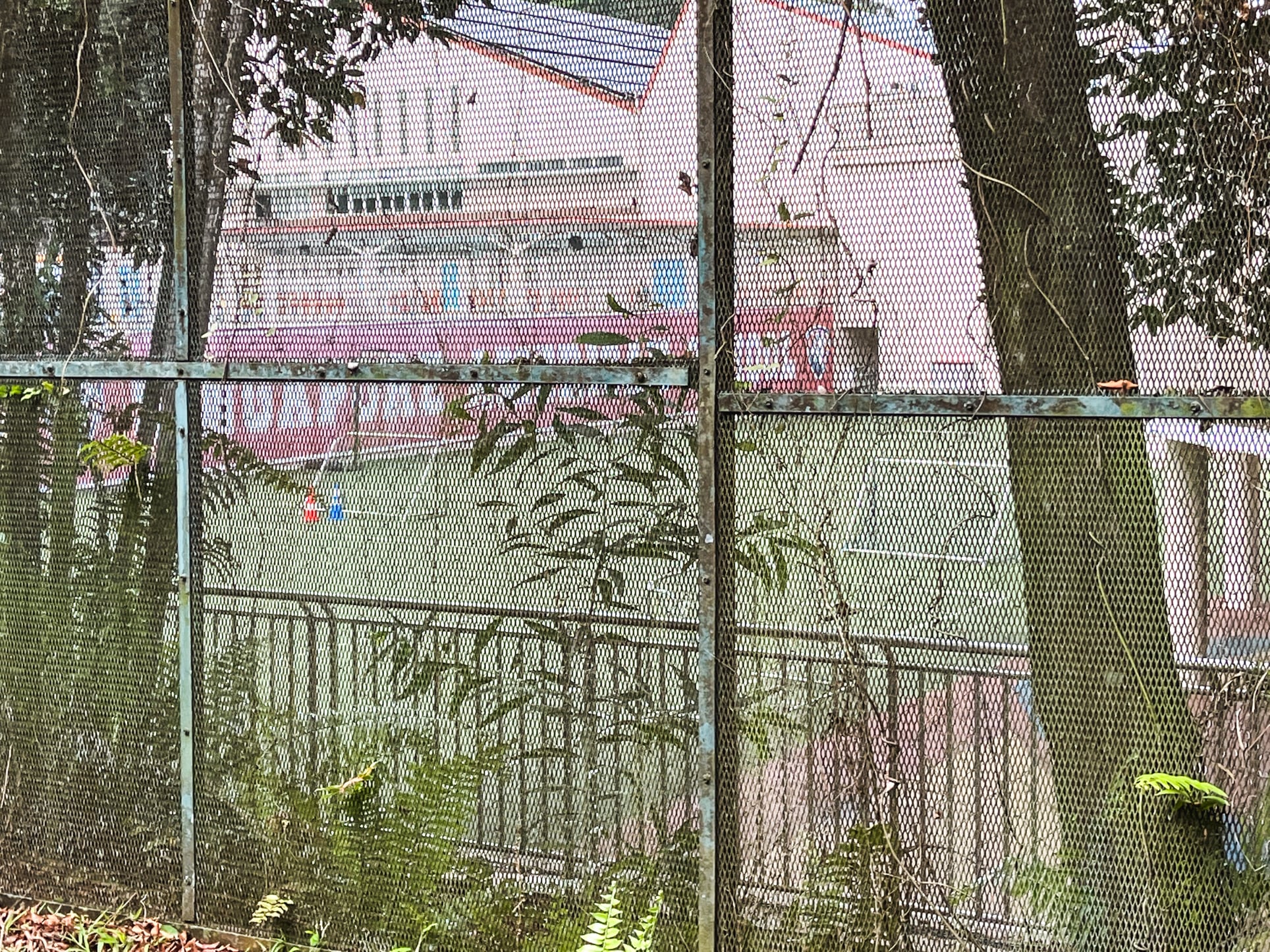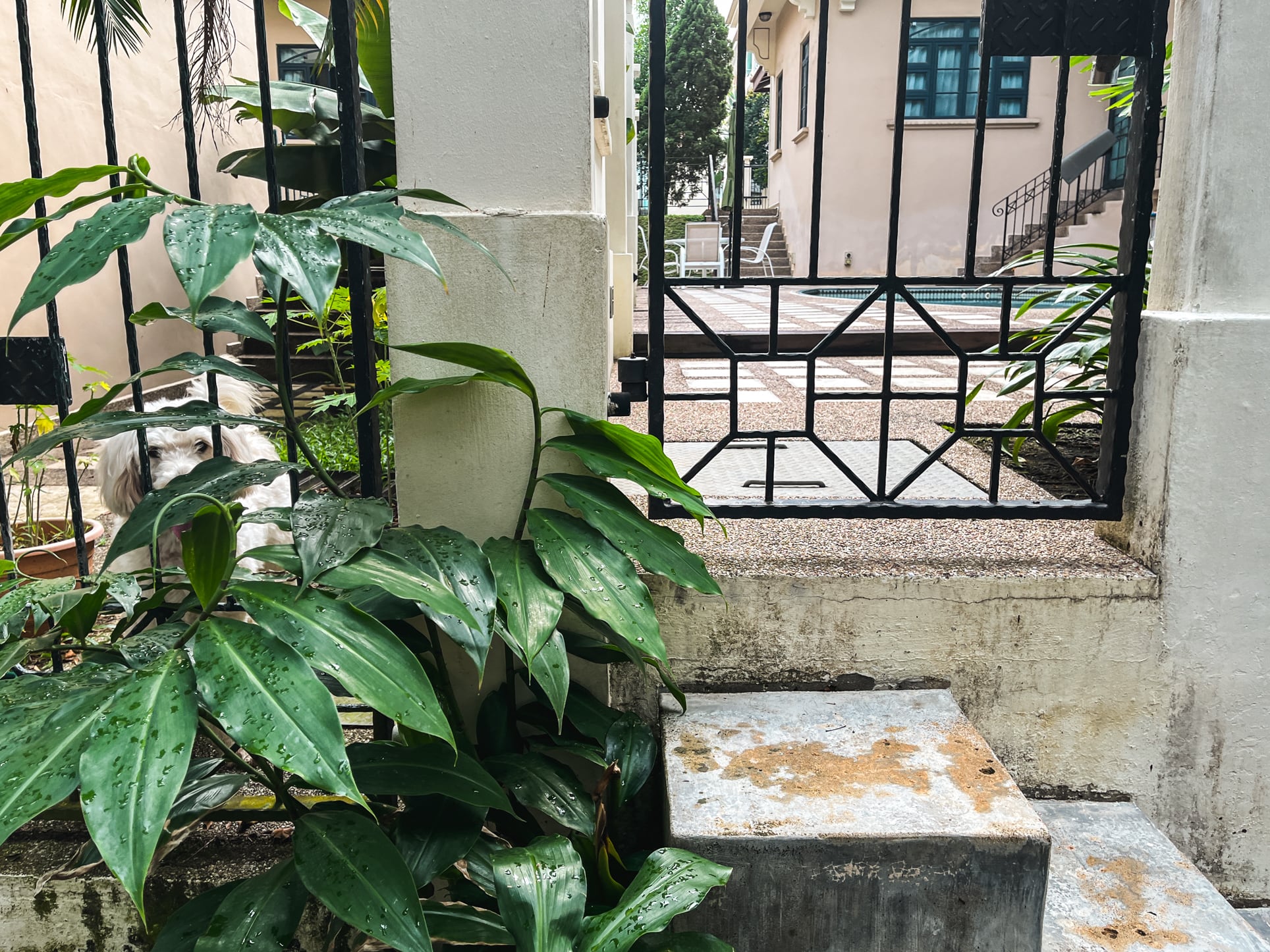 On the right is the Singapore American School.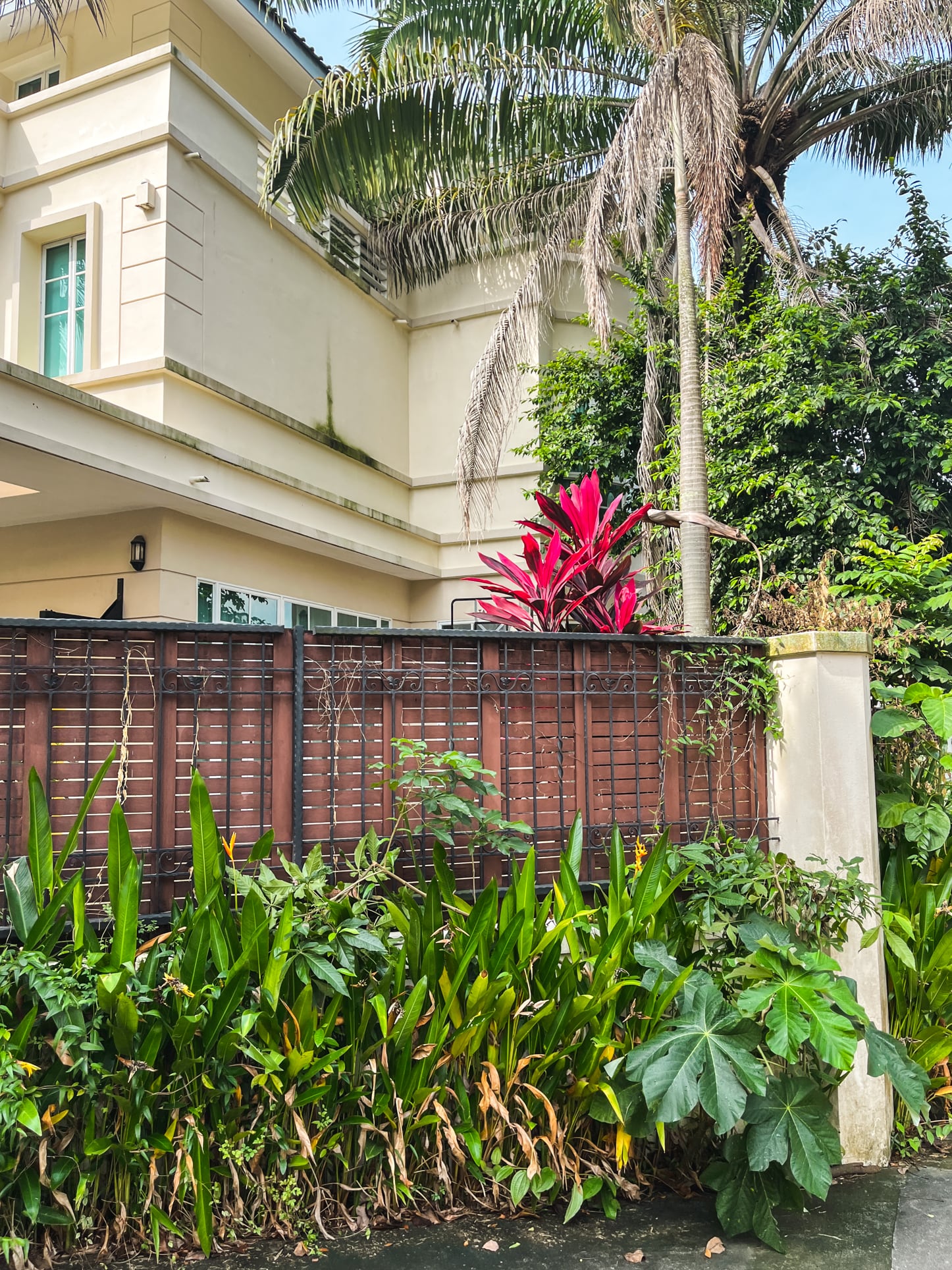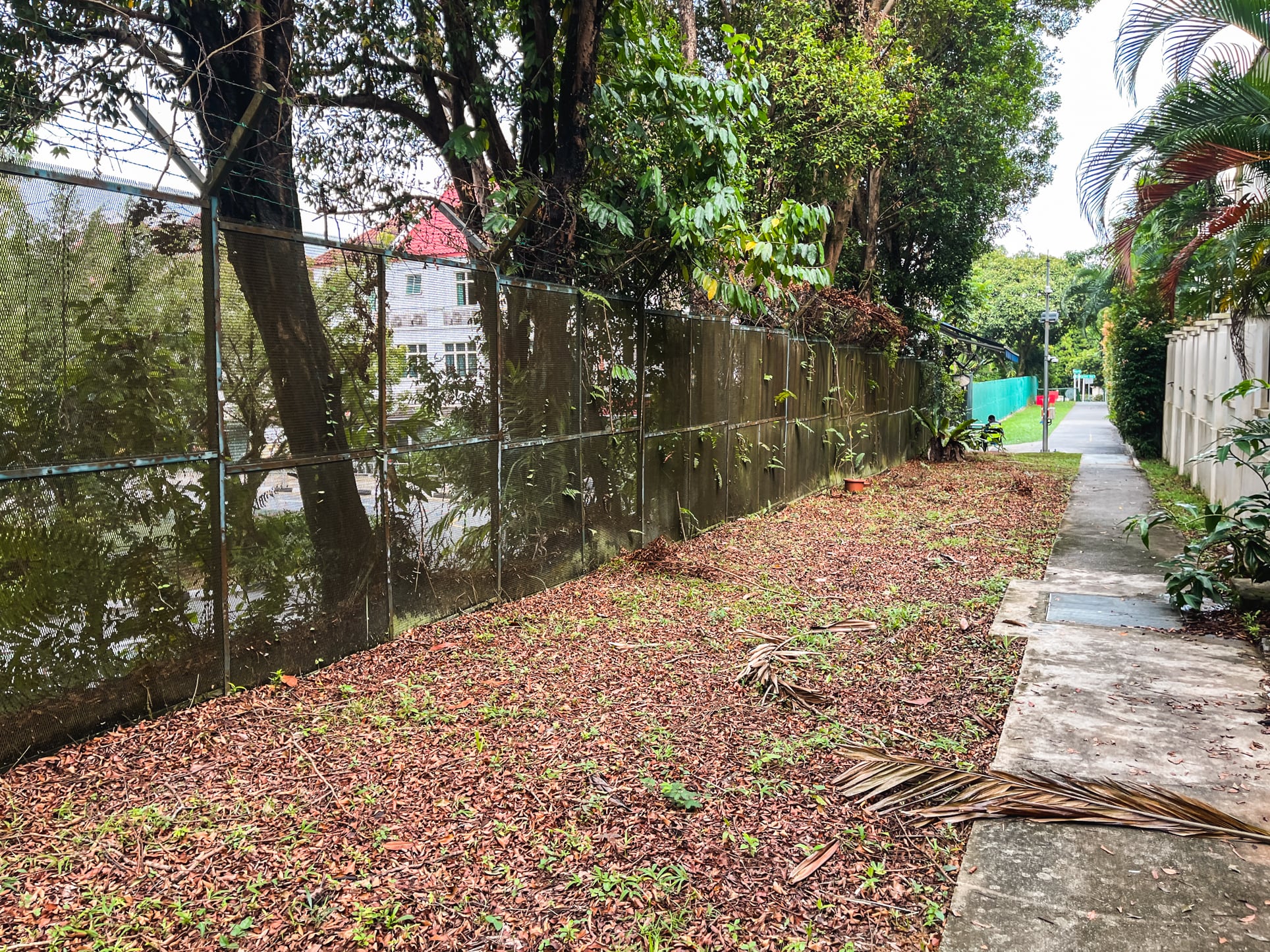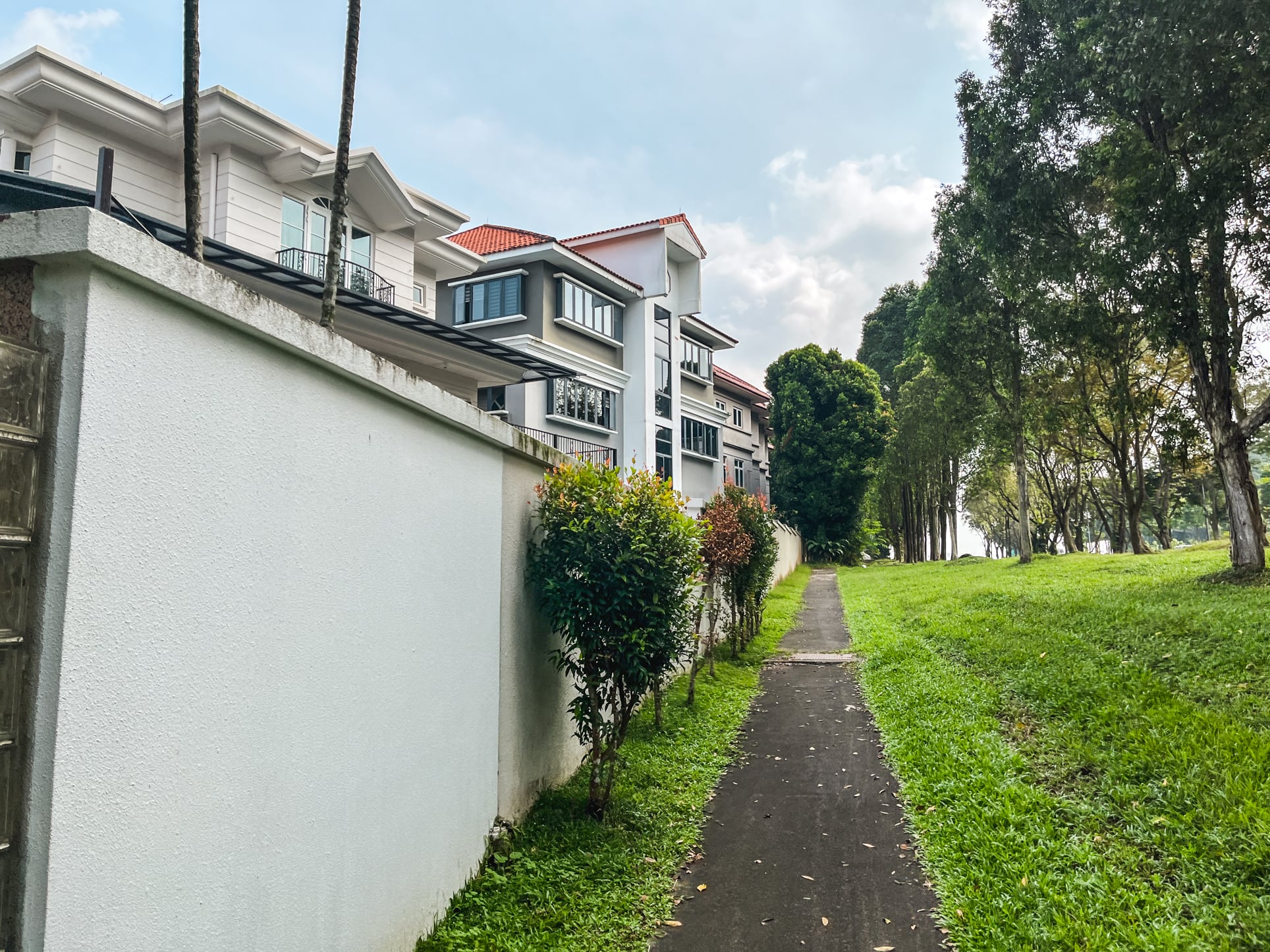 When I return and check Google Maps, I realise that the noisy and busy road is the SLE but I couldn't really hear it when I was within the landed estate itself.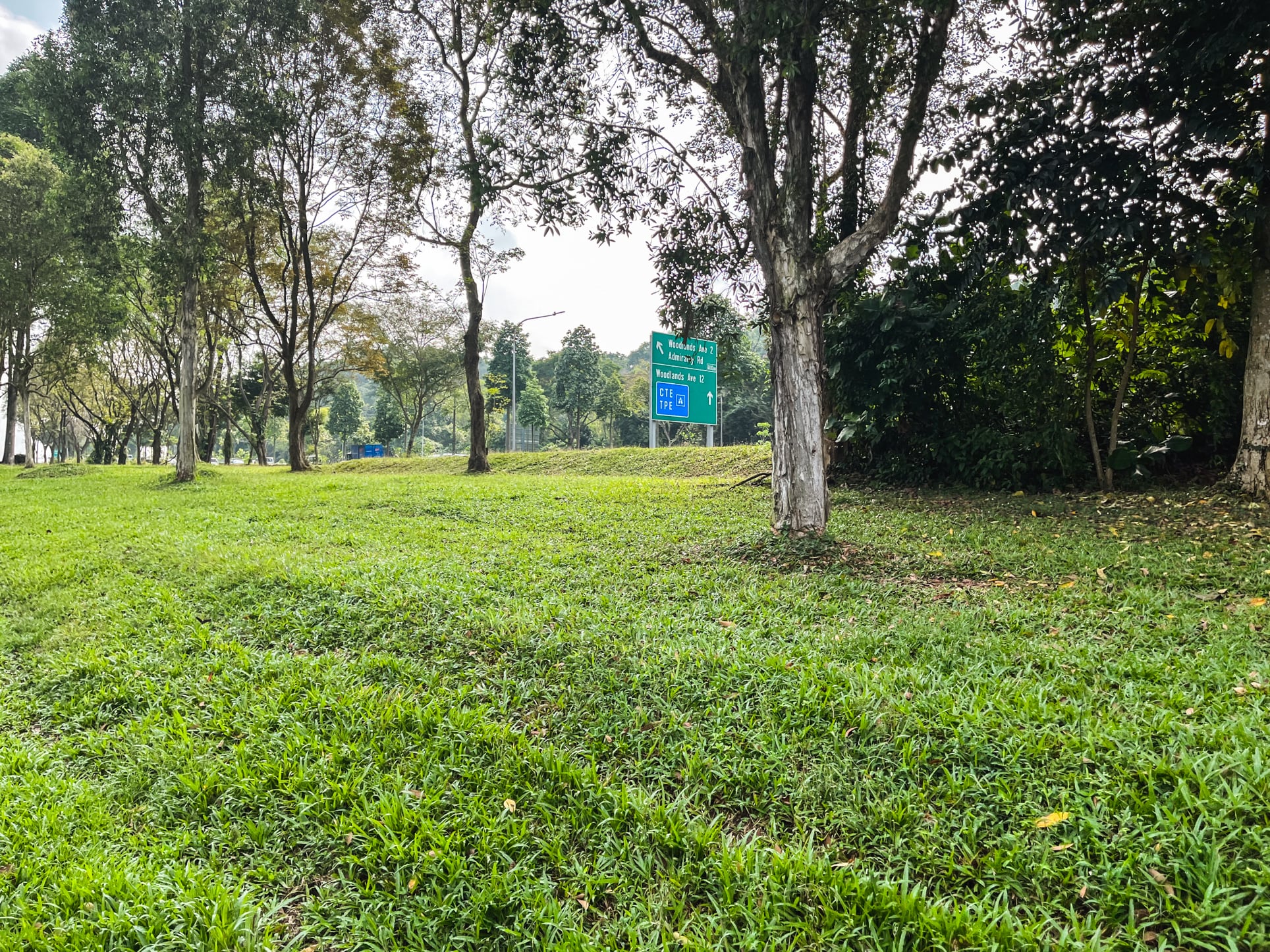 I follow the path right to the end but it appears to lead nowhere so I turn back and head back into Woodgrove Estate.
I've shown you Woodlands Ave 1, so let's take a look at the other boundary road of the estate, Woodlands Street 41.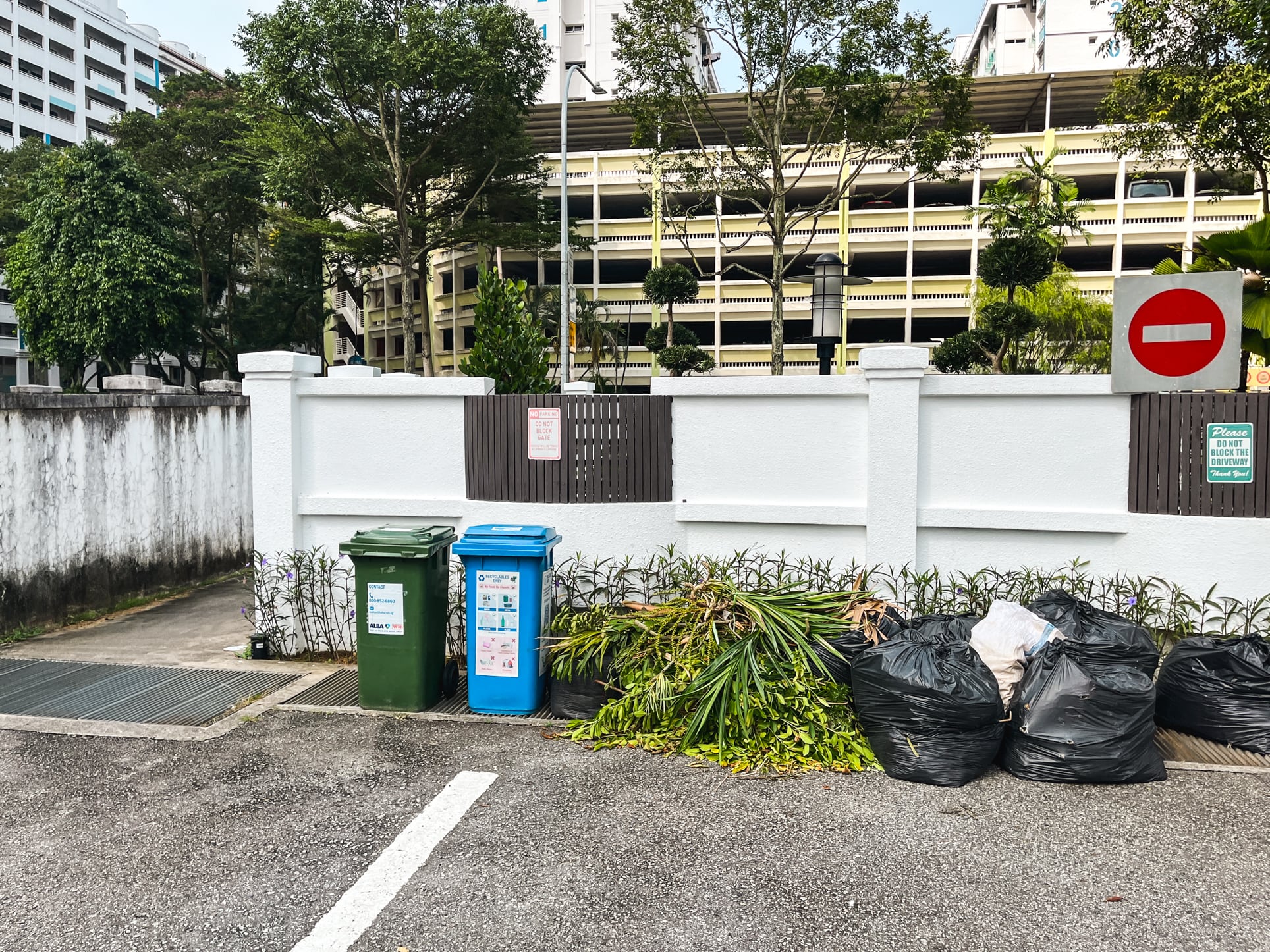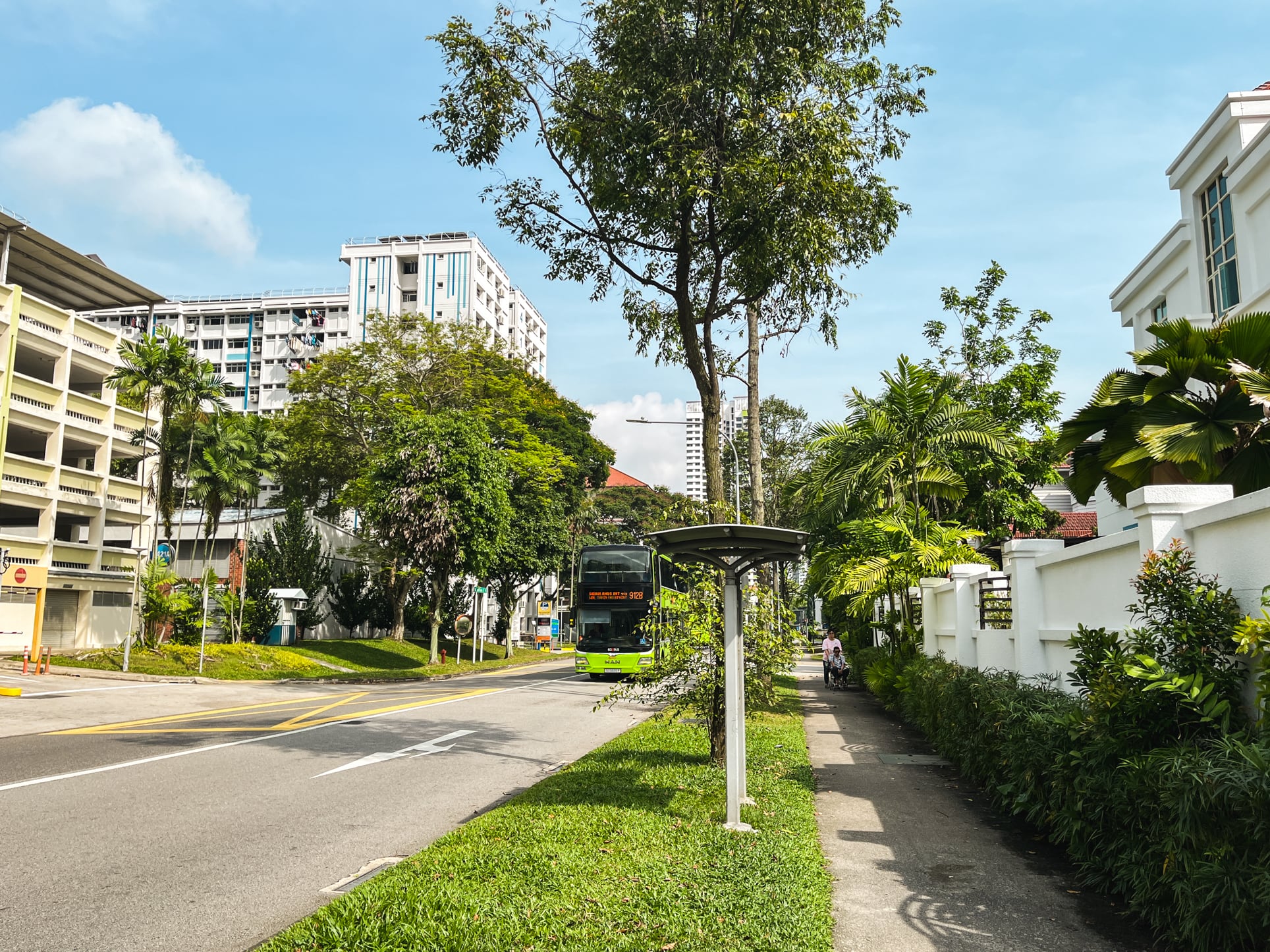 Note: behind the HDB estate/the Singapore American School is the SLE so the estate is actually bounded by 2 expressways.
To get to the nearest bus stop, you'll need to walk about 250m or 3 minutes to the left, to Block 425. However, that stop only serves 2 buses: 912 and 912B. These buses also bring you to the closest bus stop to Cedarwood Grove, on the Woodlands Ave 1 side. That stop also serves 912M and 913M.
Unfortunately, these buses do not bring you directly to Marsiling MRT. However, they do drop you at Marsiling Primary School which is just next to the MRT (about 350m or a 4 minute walk.) Opposite Marsiling Primary School is also the rather large Marsiling Park, which also has a small lake on its grounds. According to the photos on Google Maps, it also looks like a beautiful place for a stroll.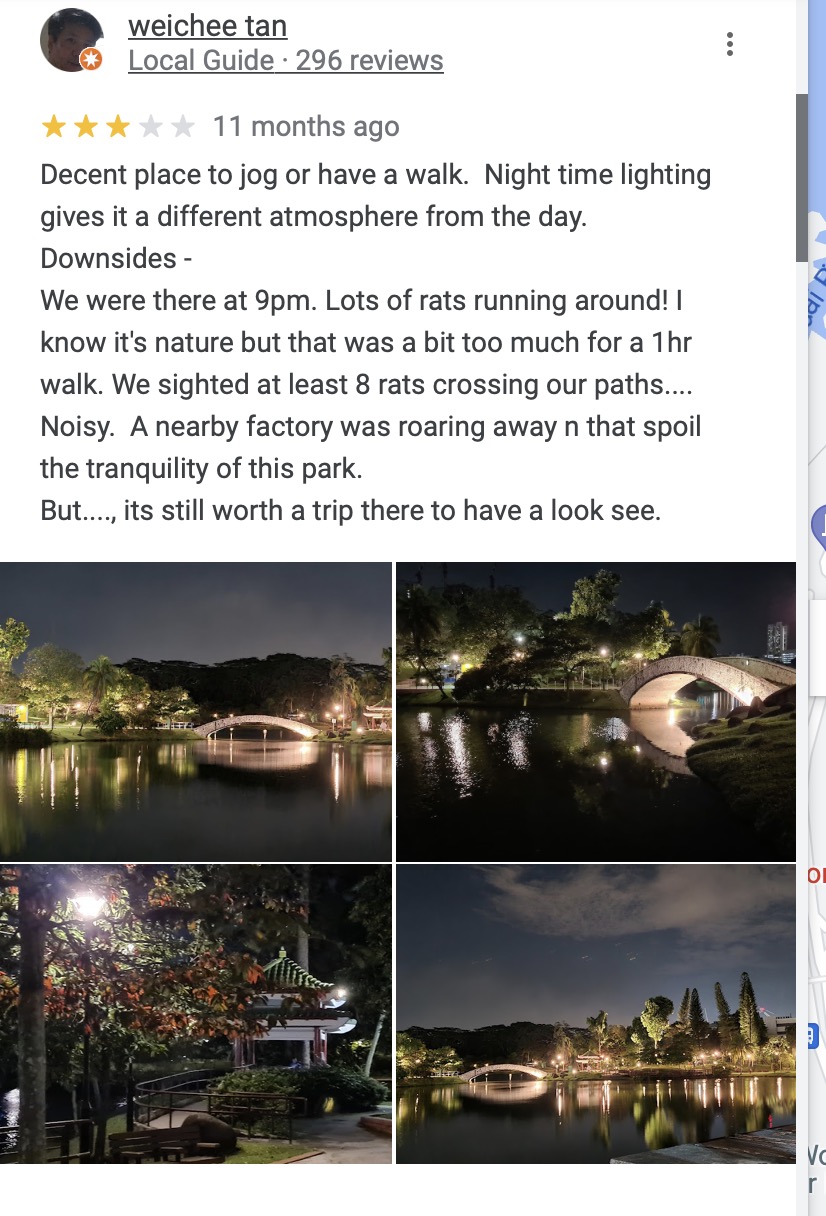 Note: According to another Google review, the park has been around since the 1980s, so absolutely ancient in Singaporean terms!
Having seen both inside and outside of Woodgrove Estate, we've pretty much come to the end of our tour. Before I sign off, I should probably talk about the amenities in the area.
The closest would be The Woodgrove Mall, which is just East of the landed houses. (It separates the landed units from the condos, such as Woodgrove Condo, Woodhaven, Casablanca, Parc Rosewood, etc.) You can find eateries such as a Mcdonald's, Koufu food court, KFC, Subway, bubble tea, and even an NTUC finest here. 
North of Woodgrove estate, along Woodlands Ave 1, is Marsiling Mall. However, it's more of a hawker centre with some shops on the 2nd floor, including a Sheng Shiong, rather than a mall in the Orchard Road sense. For real shopping, the closest would be Causeway Point and Woodlands MRT: 6 minutes by car, 15 by bus, or 20 by foot so really not too far away! (By "real shopping," I'm really only referring to Bata, Cotton On, Bath and Body Works, etc. For the full list of shops, click here.)
Insider tip: many food stalls at Marsiling Mall accept CDC vouchers.
Now that we've finished our Woodgrove estate walkabout, how did you find the area? If you find yourself intrigued and wanting to see more, check out this video of a drive through of the area (start from the 10-minute mark. Before that it's a drive-through of Teacher's Estate which I had written about previously.)
See you again next week!