Property Stories
Touring Cambridge Estate: Affordable Freehold Landed Homes In An Old School Neighbourhood (District 8)
TJ
March 26, 2023

12

min read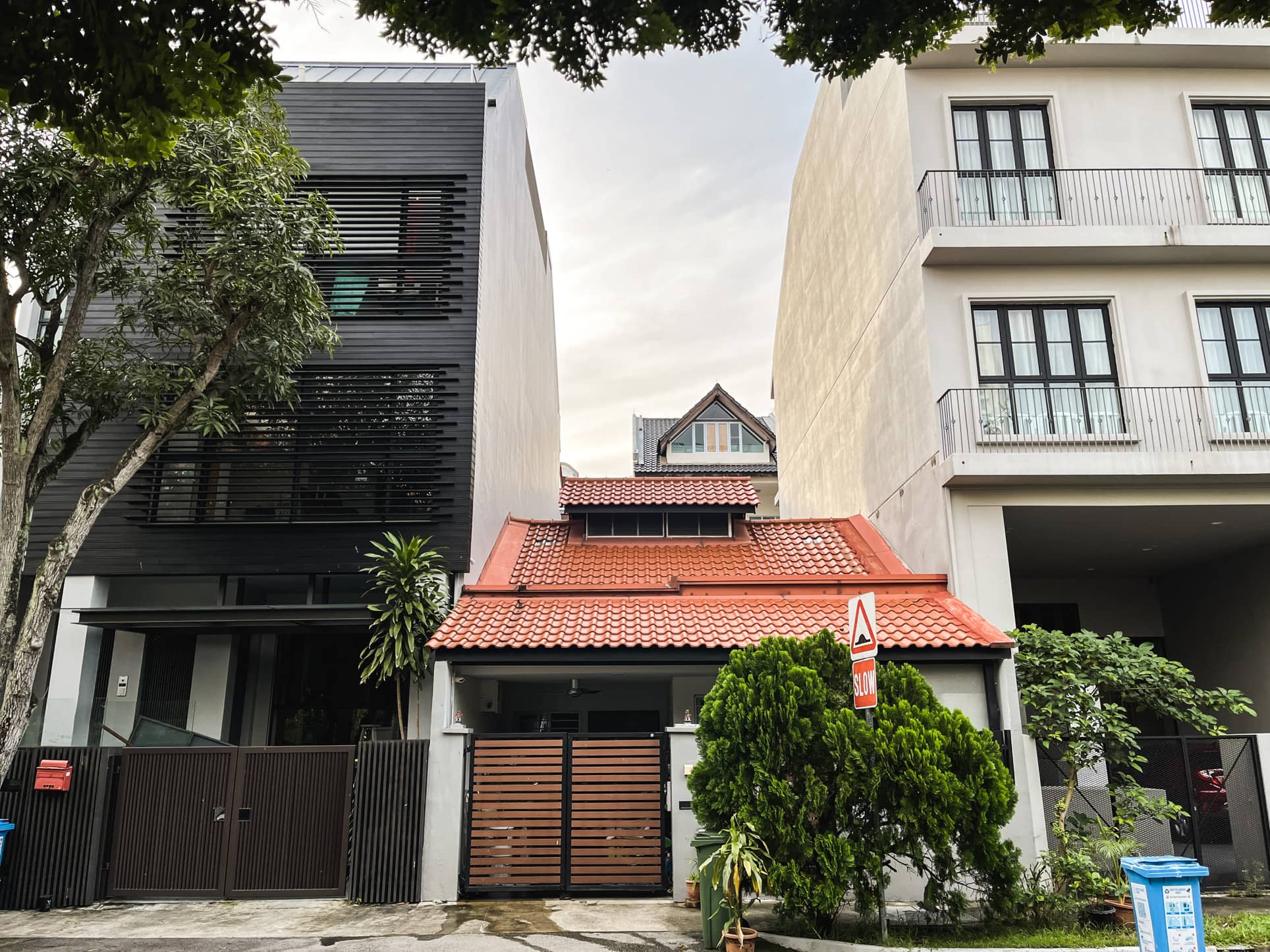 12
min read
When people say Singapore city centre, what comes to mind (or my mind at least) is usually high-rise buildings, super modern facilities and, well, sometimes a rather soulless environment. Hence, I was very pleased to re-discover the Carlisle Road landed enclave, an area that still has a lot of character and yet is very centrally located. (If you're not familiar with the area, it's in between Thomson, Newton, Farrer Park and Little India. The photo above doesn't do the area justice, so scroll down to see more!)
Note: at the time of writing there was an "original condition" "terrace house" for sale at $2m+. However, the same ad that referred to it as a "terrace house" also calls it a "strata" duplex apartment so I'm guessing it's not a "real" landed property, if that makes sense. (The property looks like a terrace house but has a strata title.)
I say rediscover as I used to go to the area often as a child, because a cousin lived in a walk-up apartment there in the late 80s or early 90s. I was under the impression that the walk-ups had been demolished and the area re-developed since then. But when I drove by a few weeks back after not having been to the area in years, I was pleasantly surprised to see that it had not changed that much. There is a good mix of landed properties, new boutique condos as well as walk-up apartments in the neighbourhood and there was a distinct kampung feeling in the area.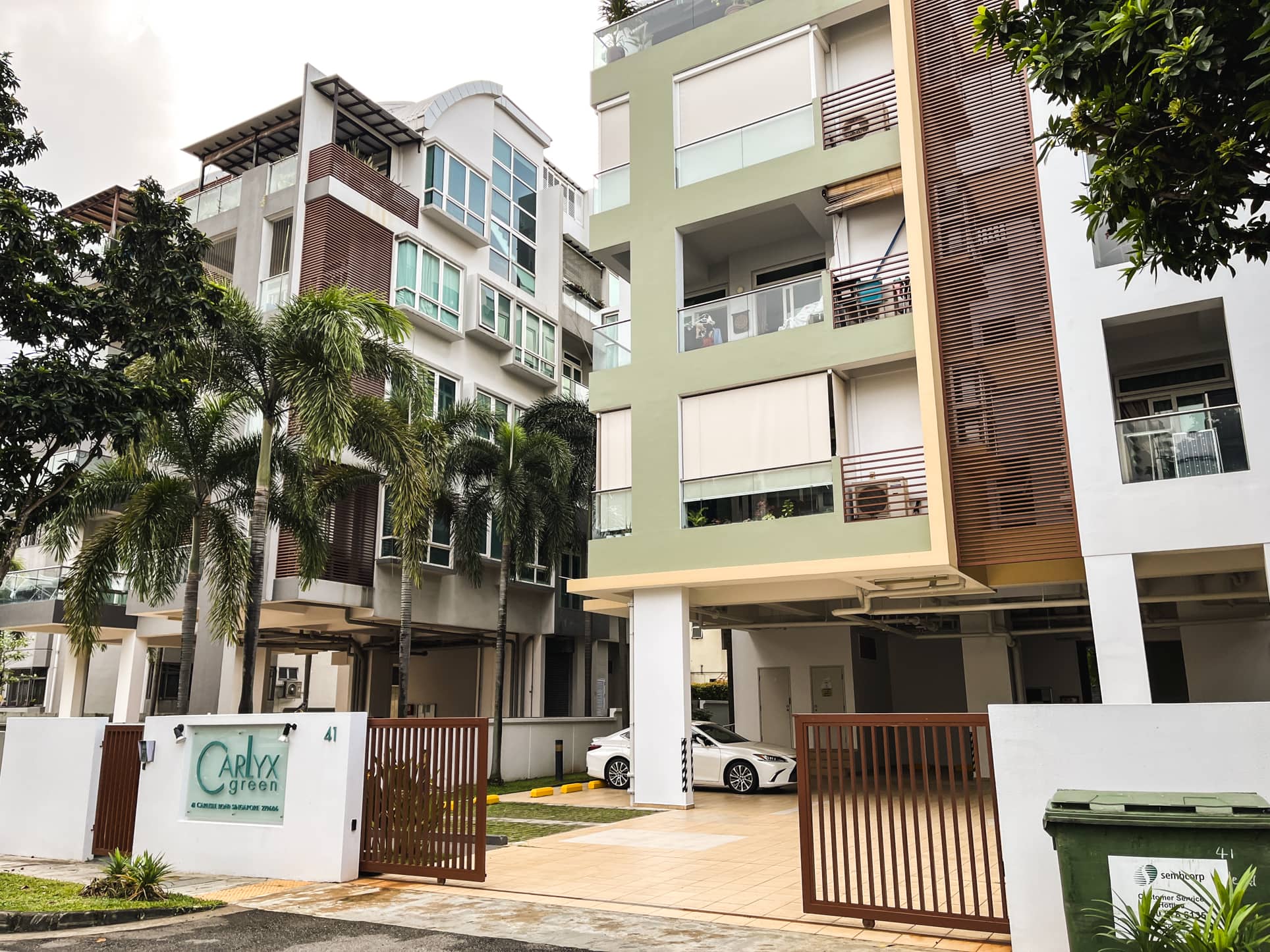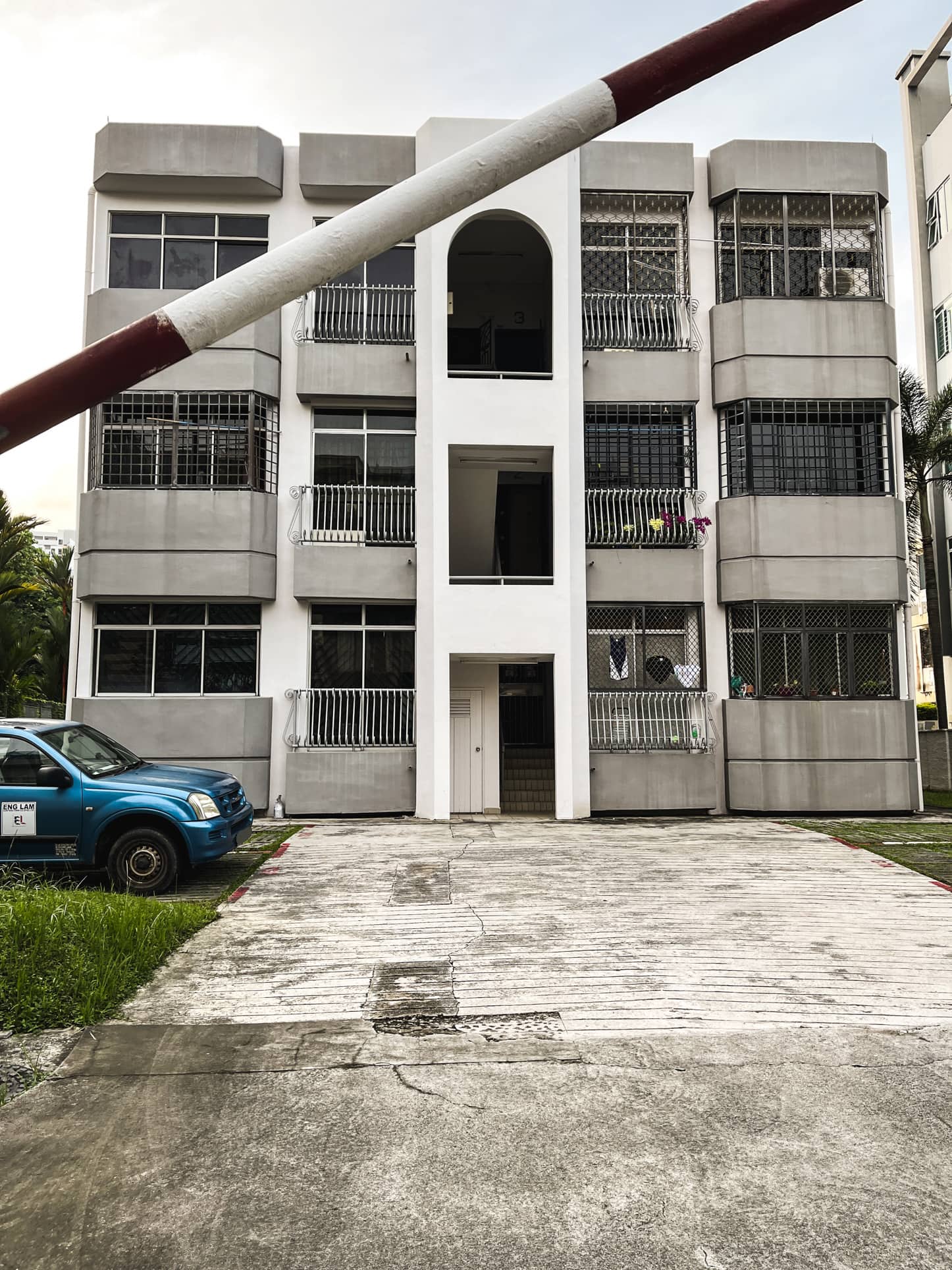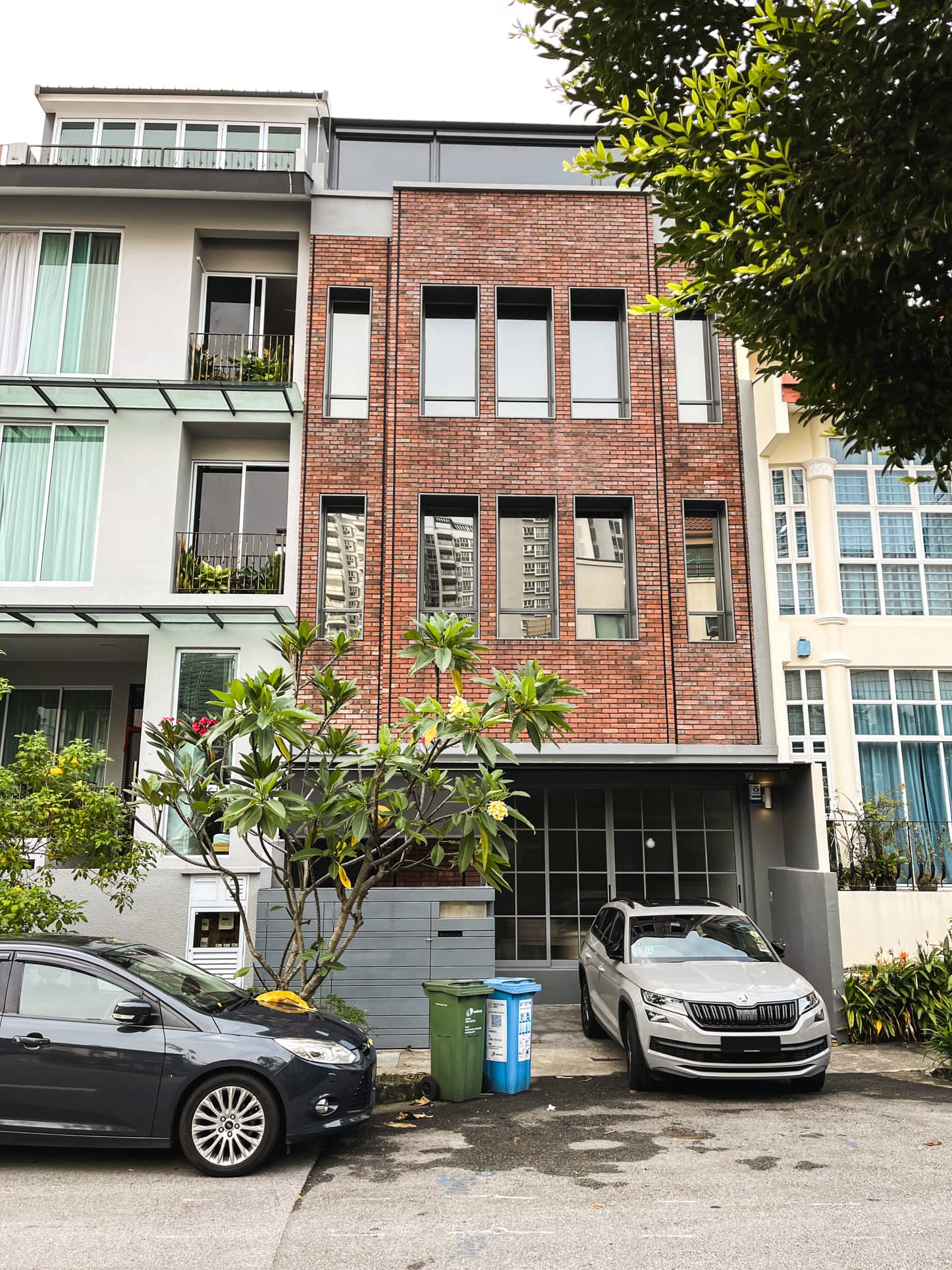 I've done my fair share of landed property walkabouts, and this is the only area in which residents of the flats waved to me from their balconies above. AND it is also the only area in which residents (or someone who I assumed to be a resident) actually spoke to me! (I was asking my walking companion a question about the neighbourhood and the gentleman replied. Some people may have found it intrusive but, given the context in which it happened, it came across as friendly (and not at all reminiscent of eavesdropping.) I even saw some residents standing around the nearby facilities having a chat, all of which gave the neighbourhood a lovely, village-y feel.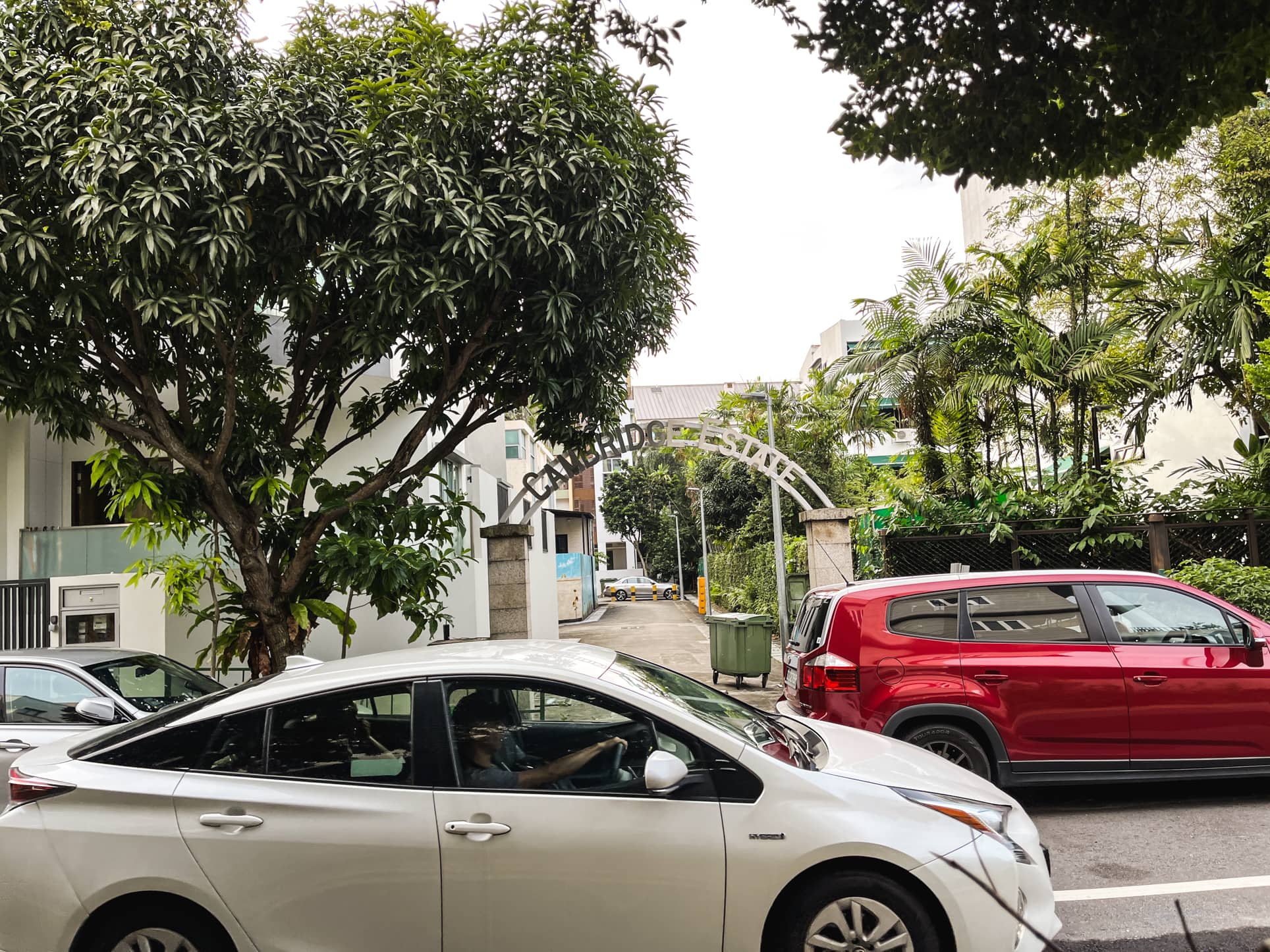 Fun fact: there are at least 22 roads within the estate that are named after places in the UK. If you're interested in the history of the area, do click through to the Remember Singapore website. It's a great treasure trove for those interested in Singapore's history! If the editor is reading this, I'd just like to let you know how much I enjoy and appreciate you sharing your knowledge!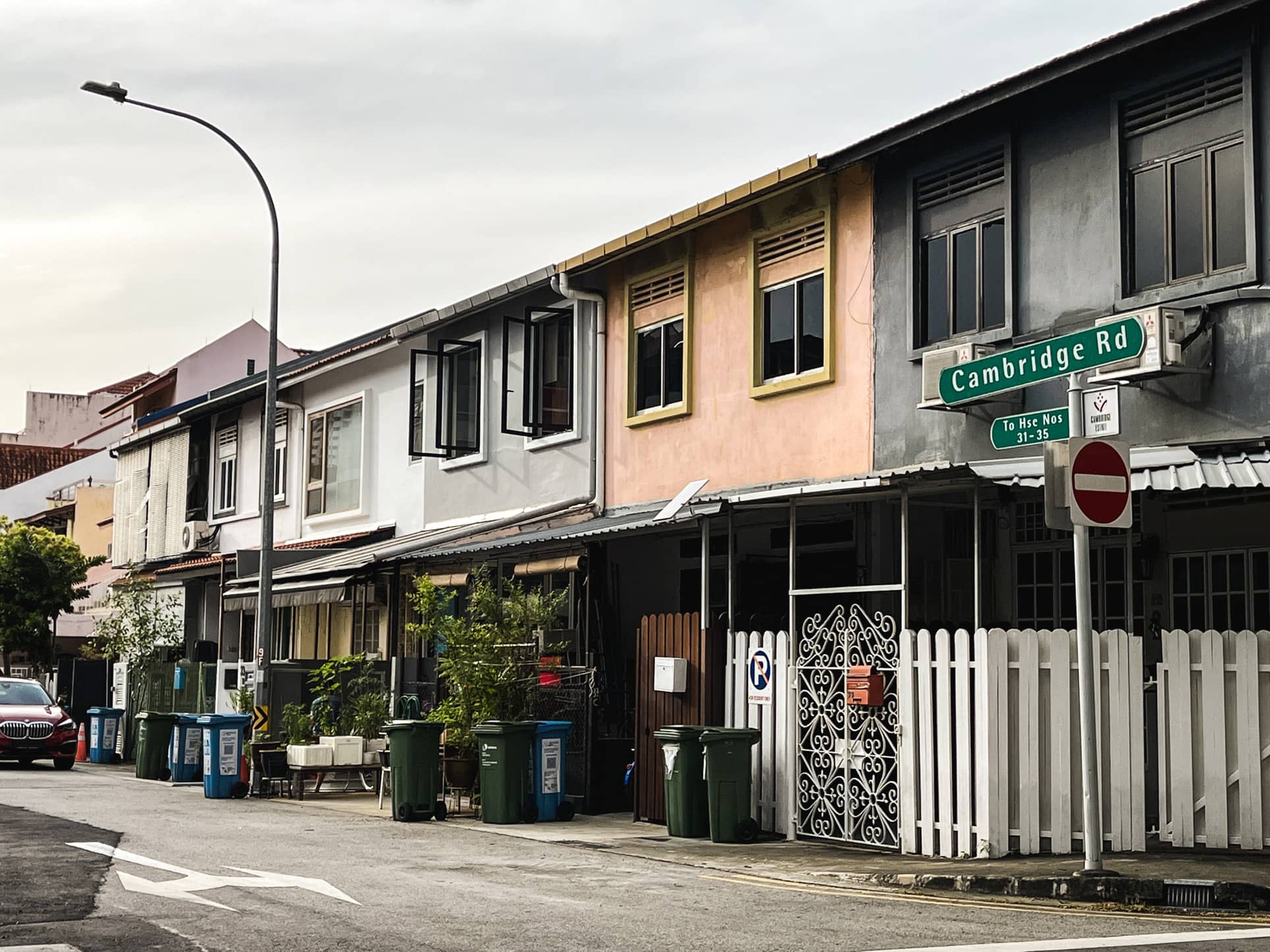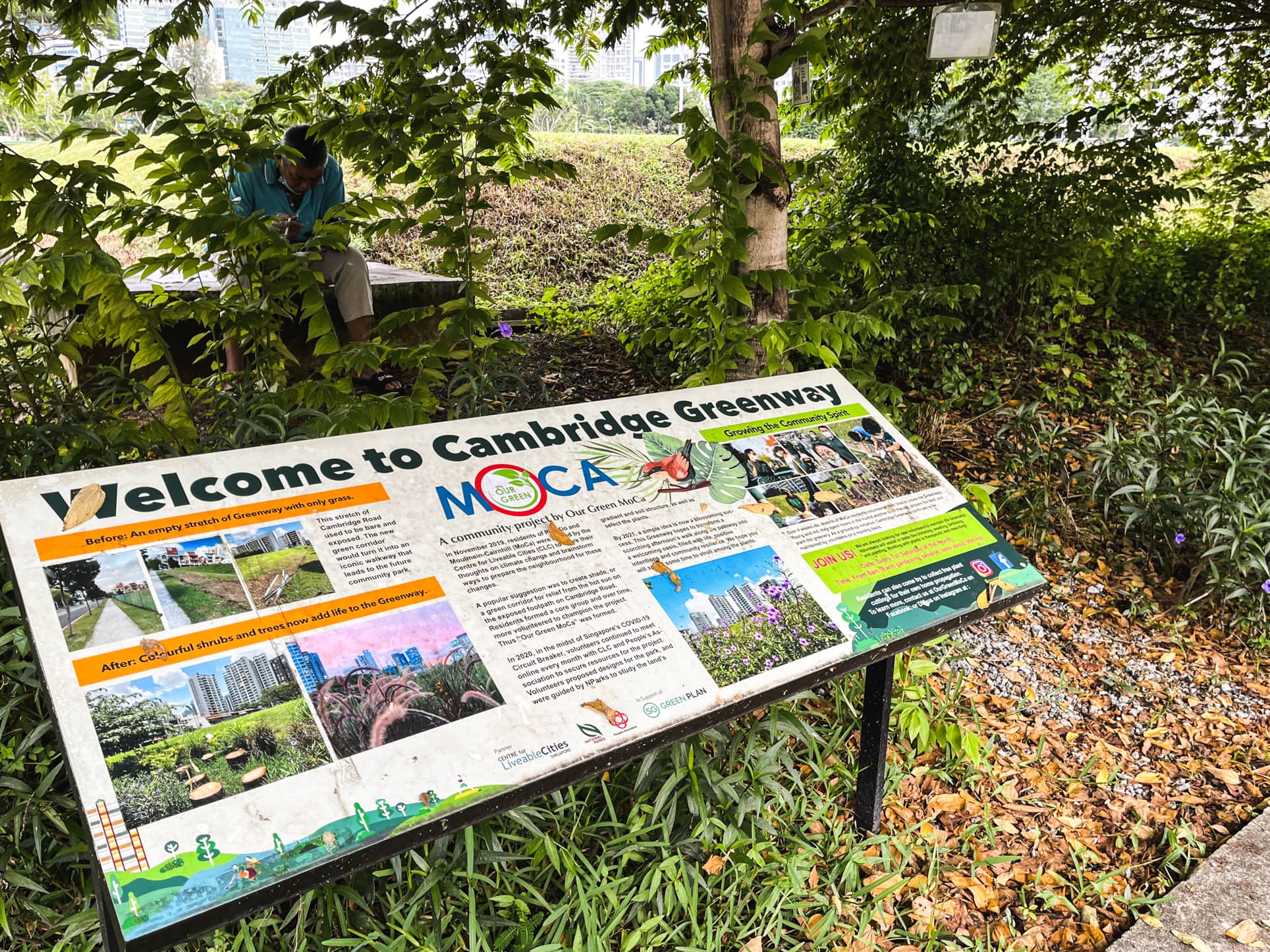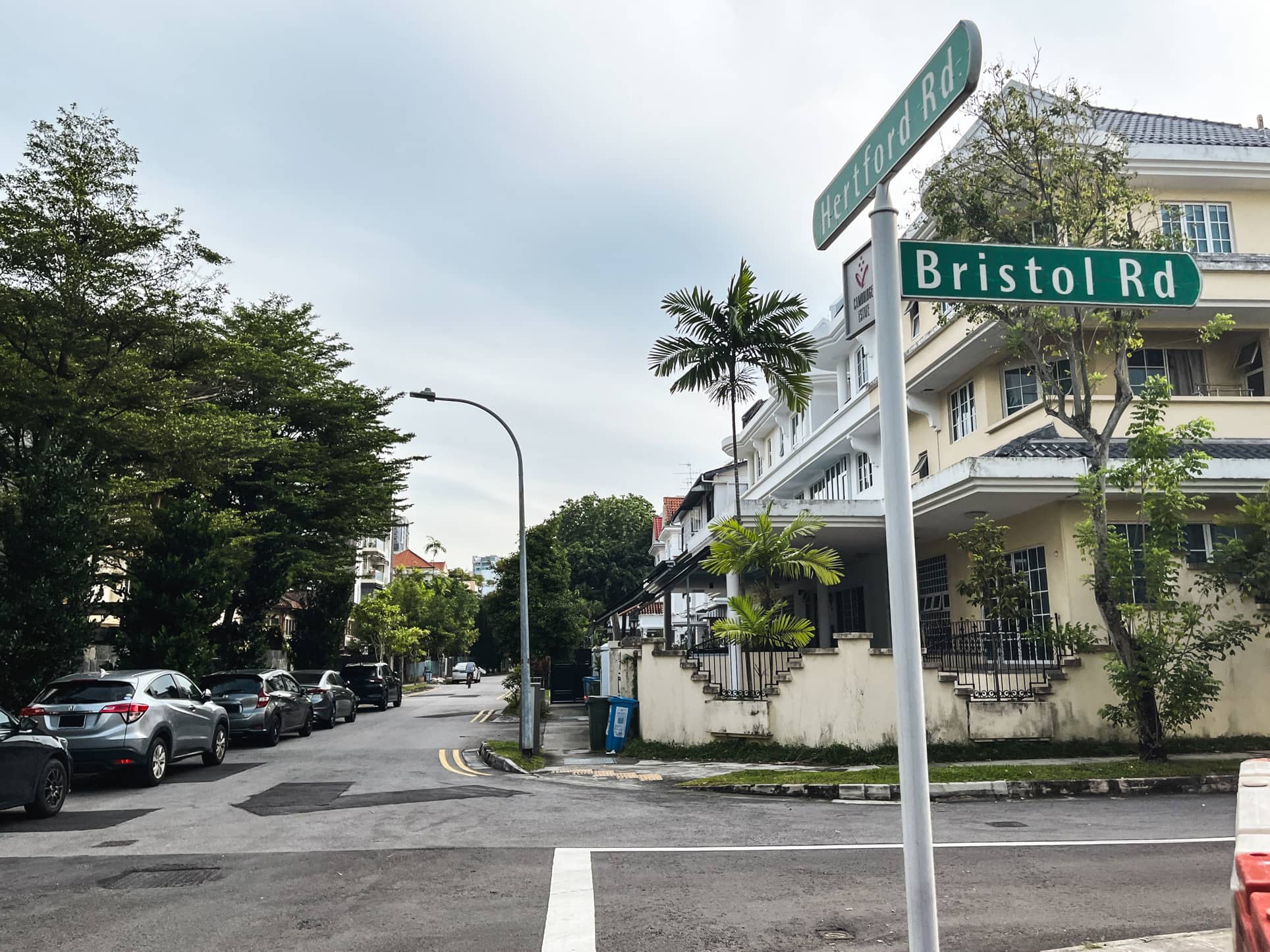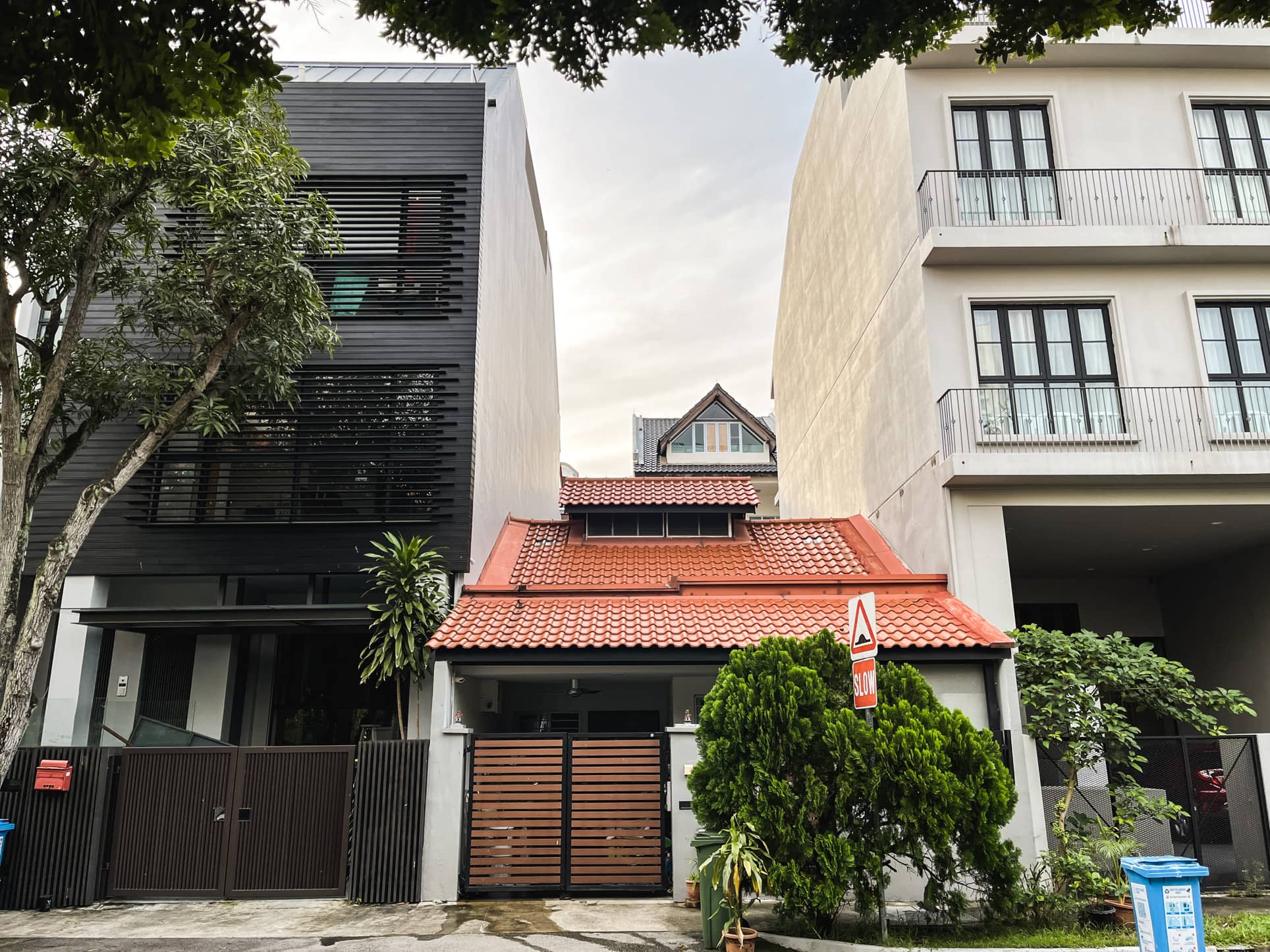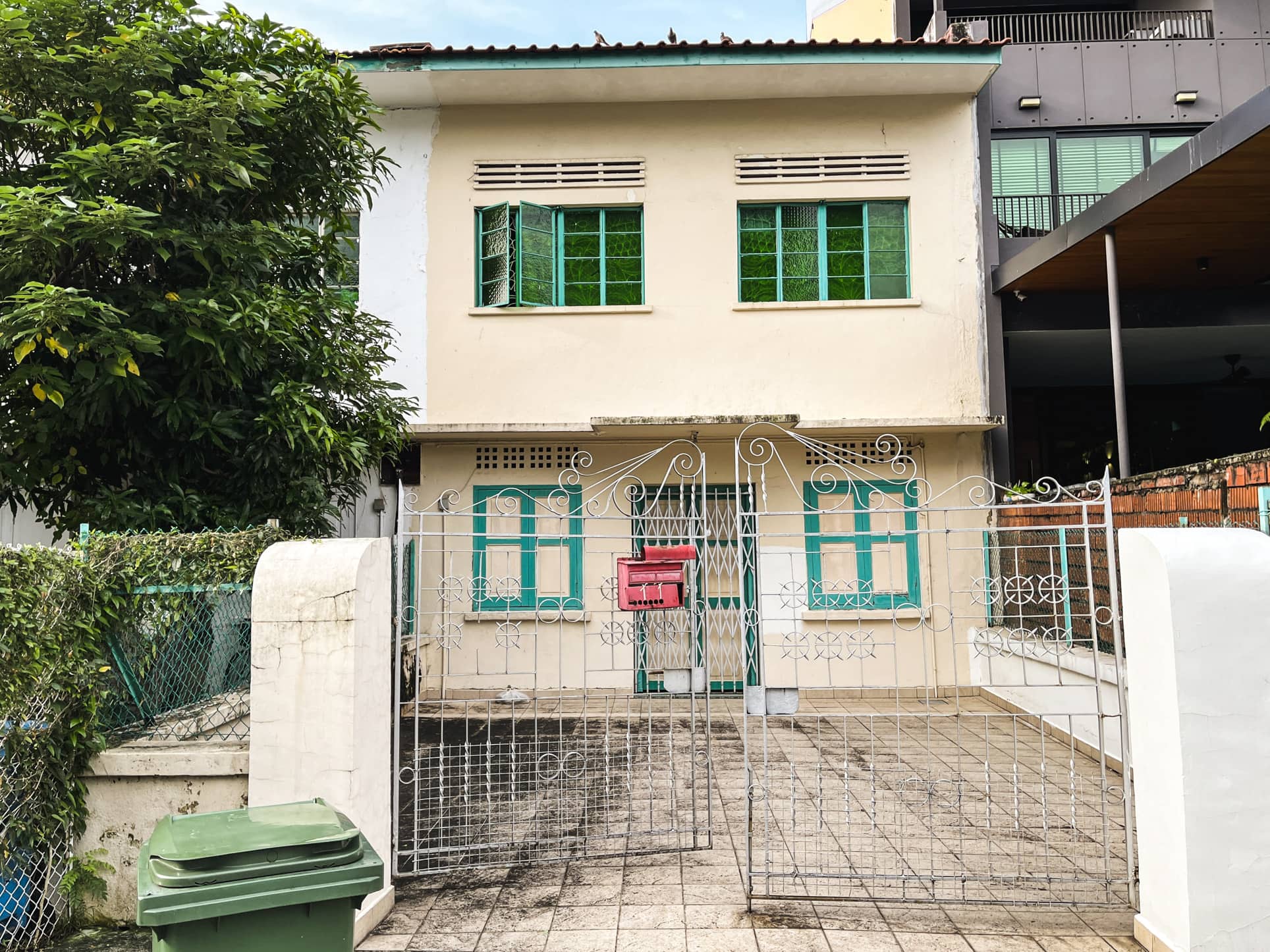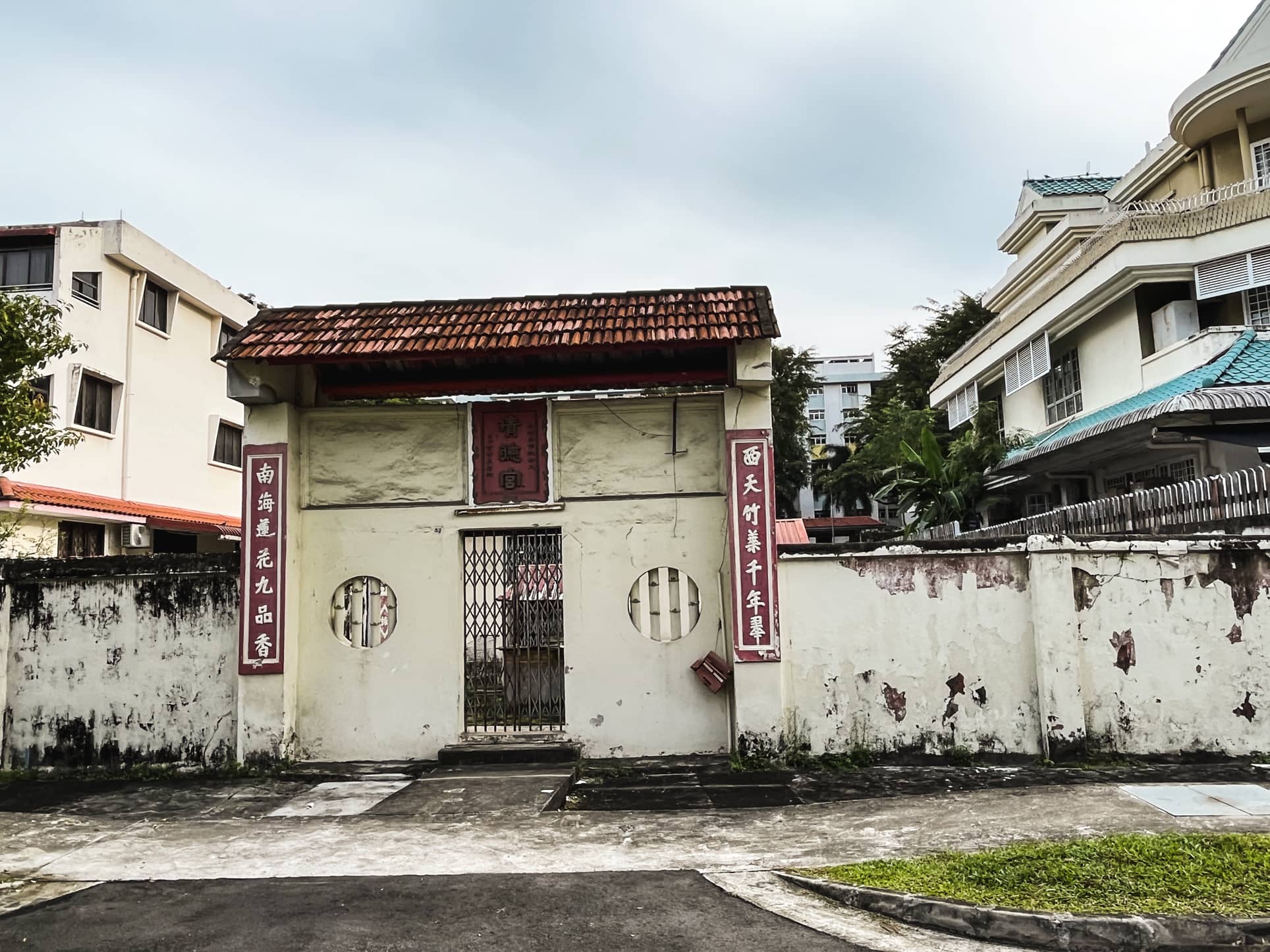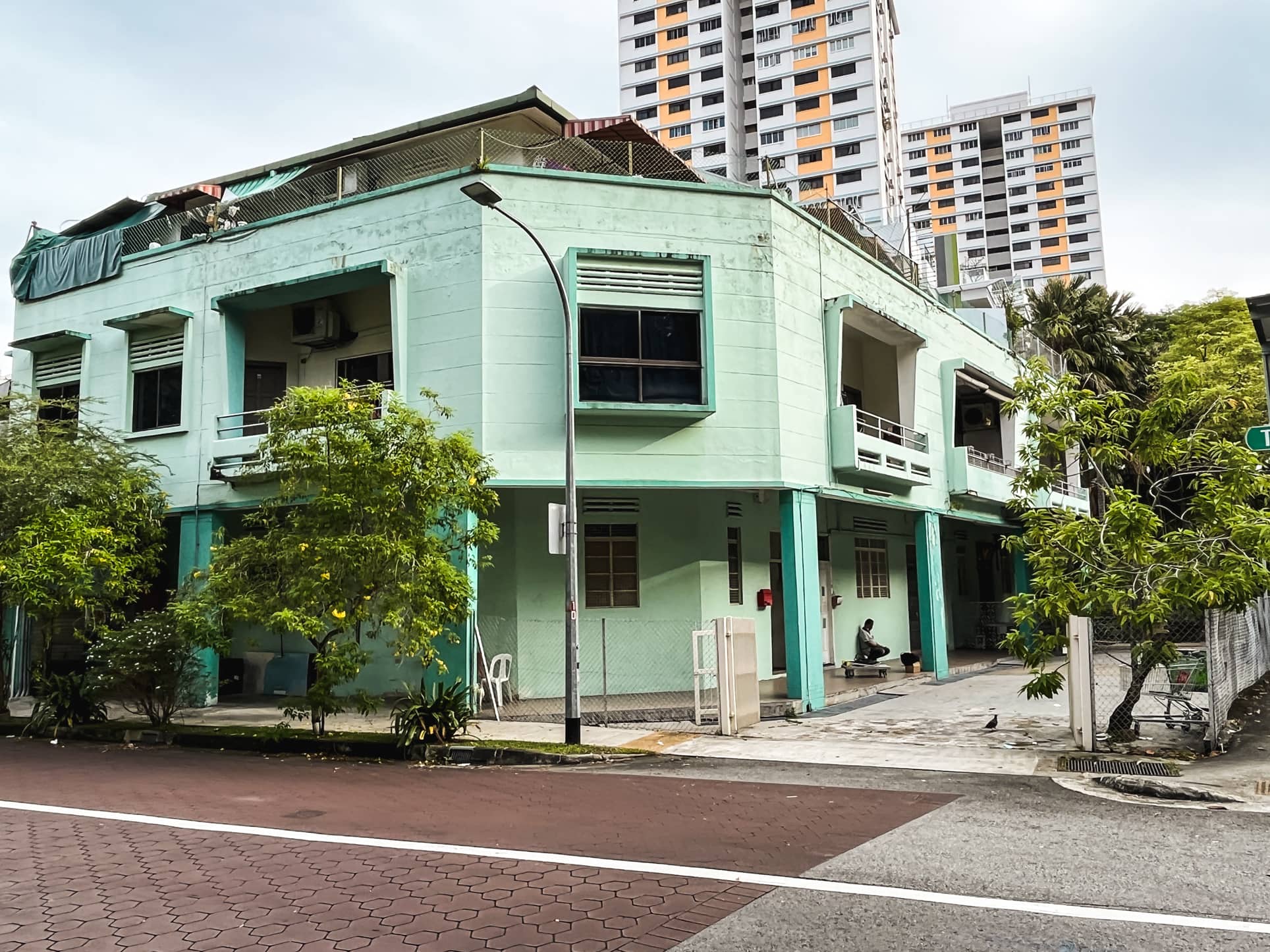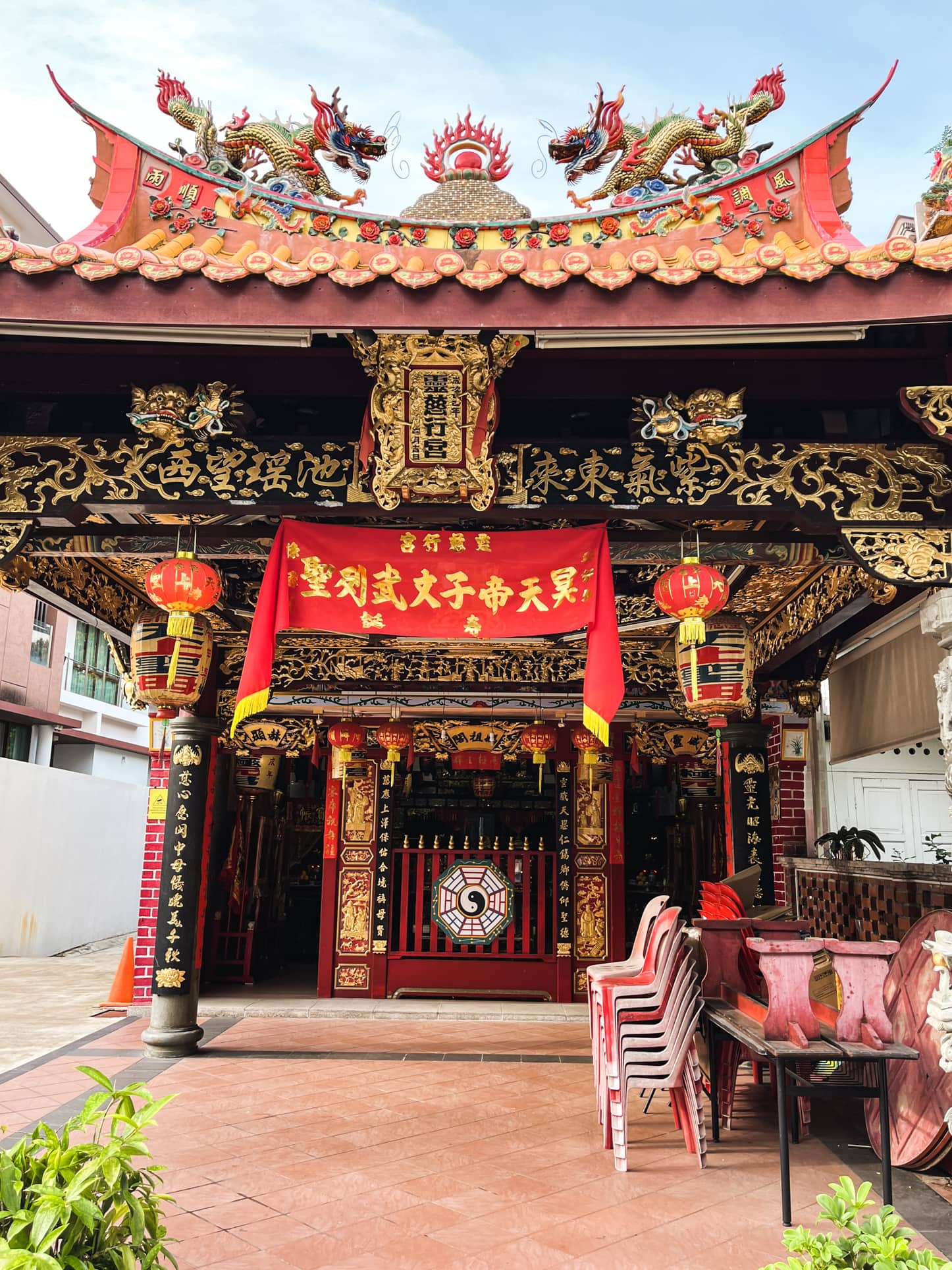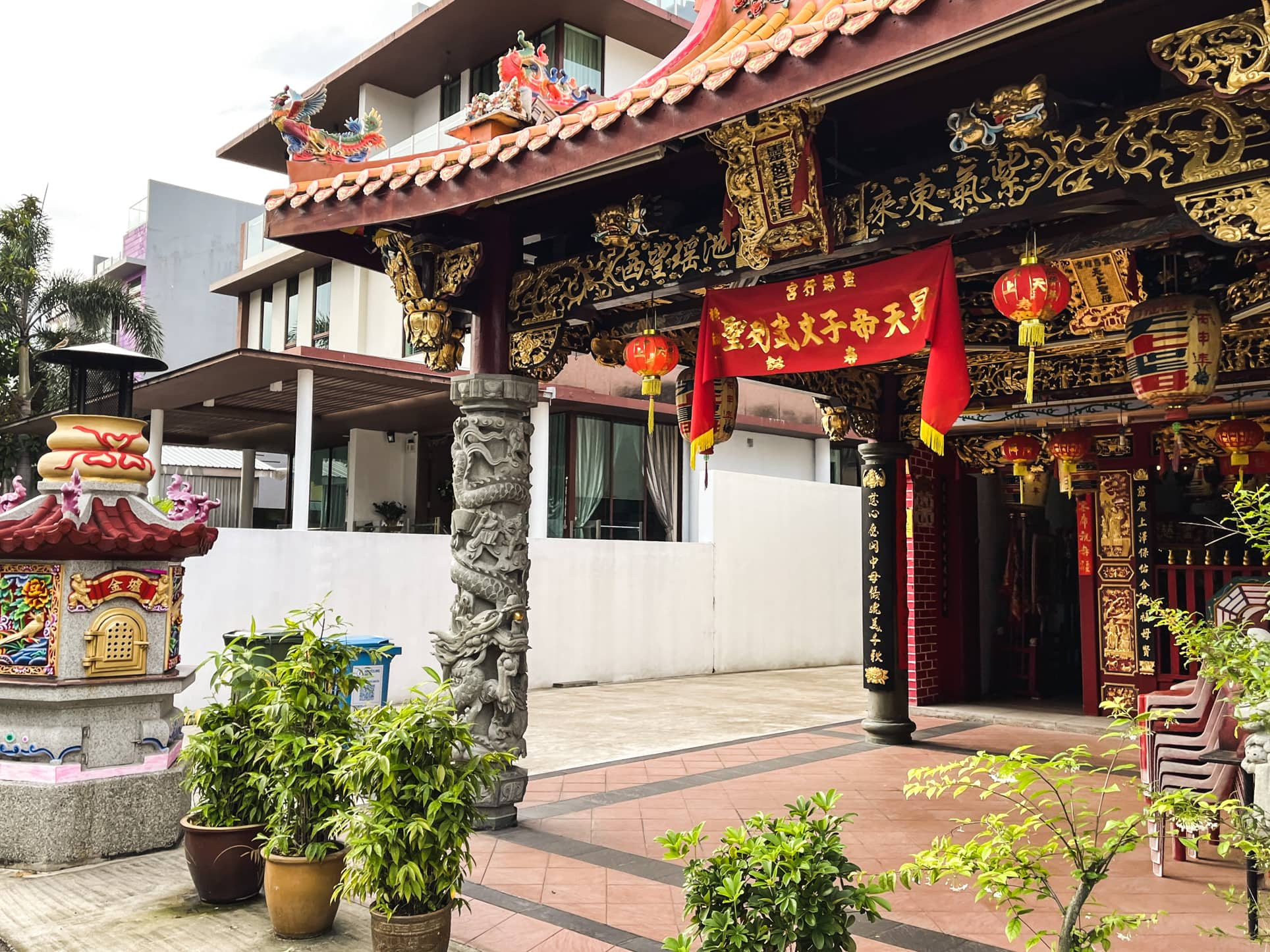 The area is actually very multicultural. Besides the temple, there's the Kim Mui Hoey Kuan, Masjid Tasek Utara Mosque, World Red Swastika Society and at least 2 churches in the area.
There is also a good variety of properties in the area. Some are larger and detached, like the one shown below.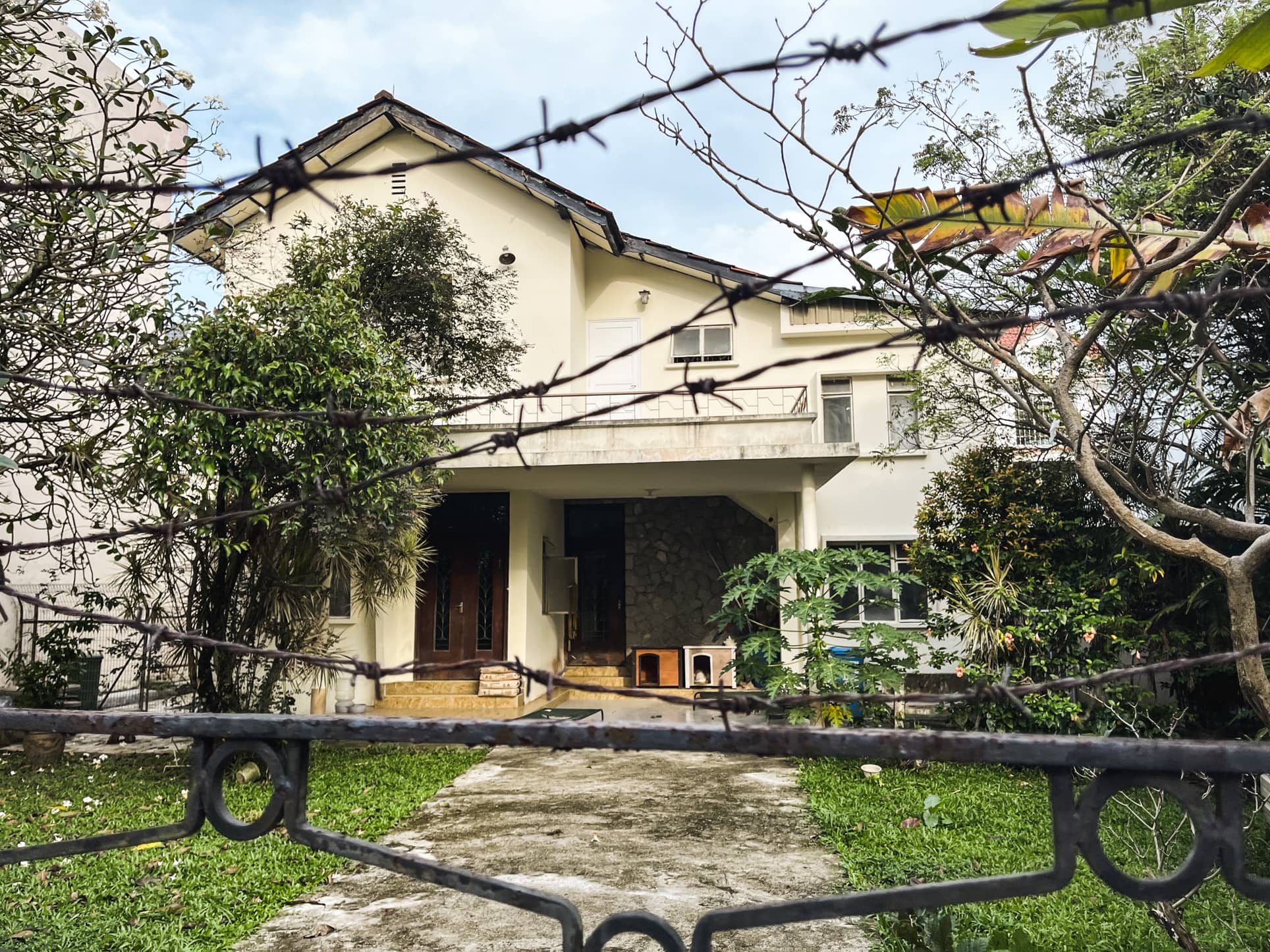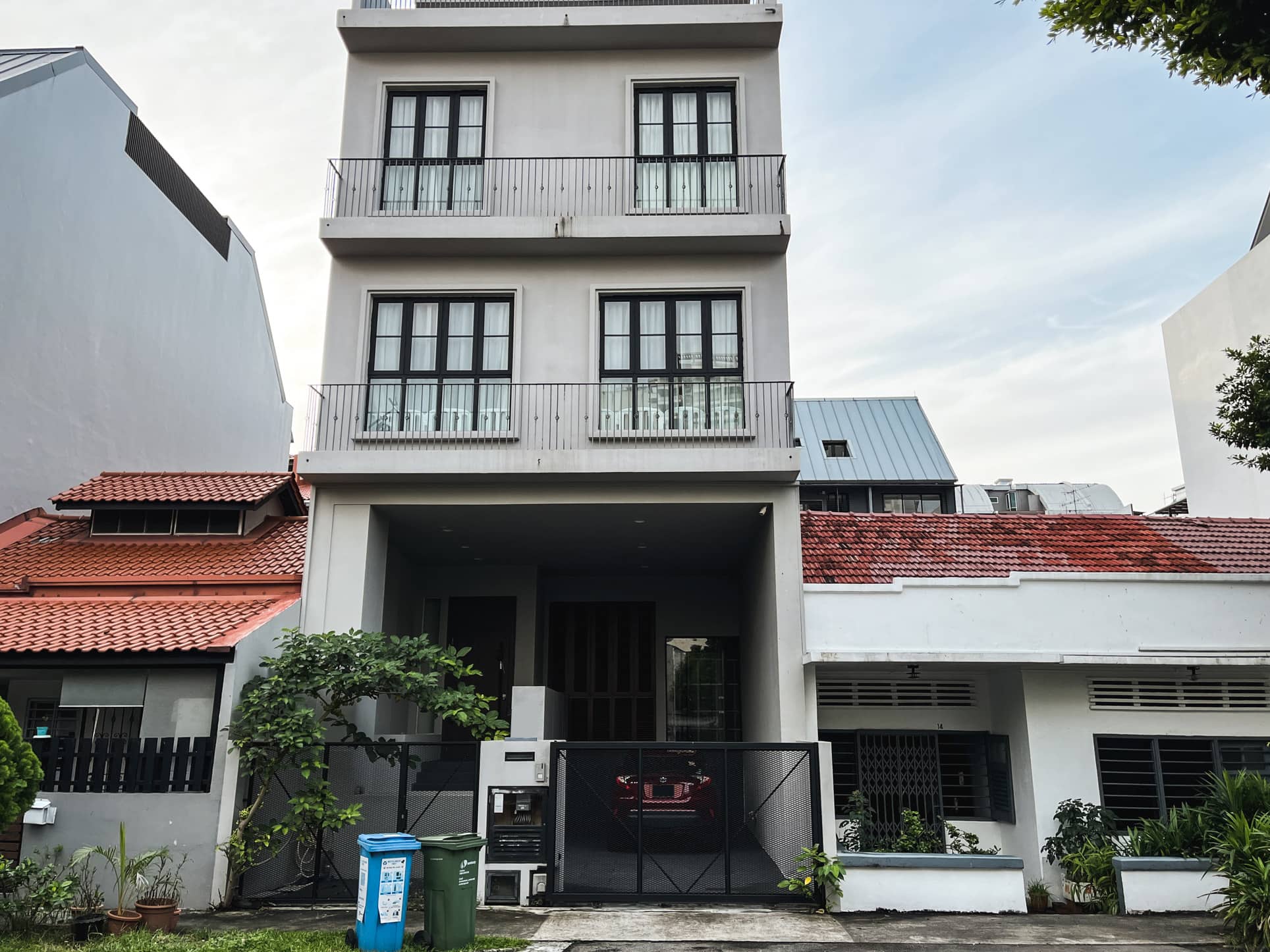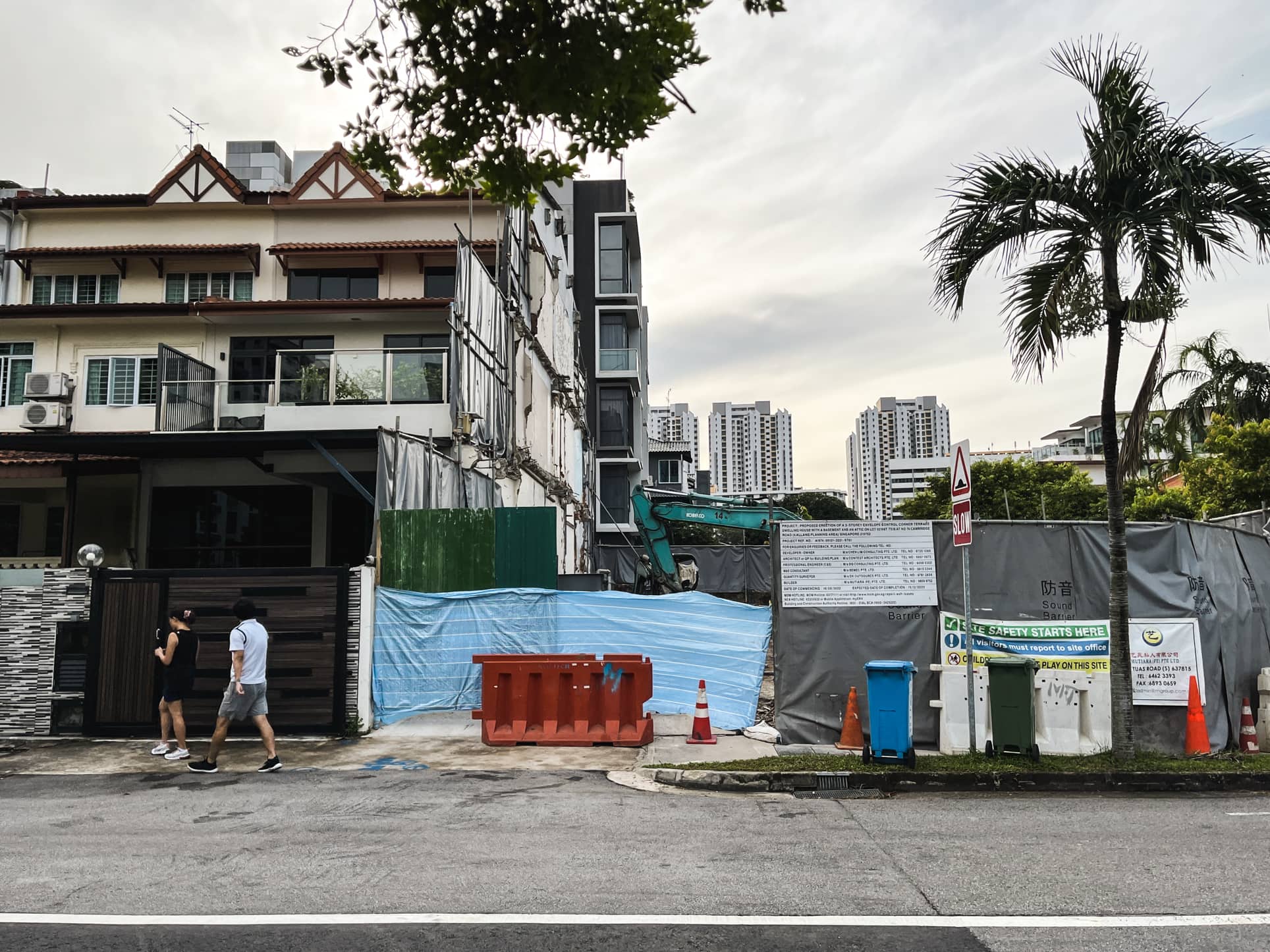 Some of the houses have their entrances on slightly elevated ground, so you need to climb stairs to get to the front entrance.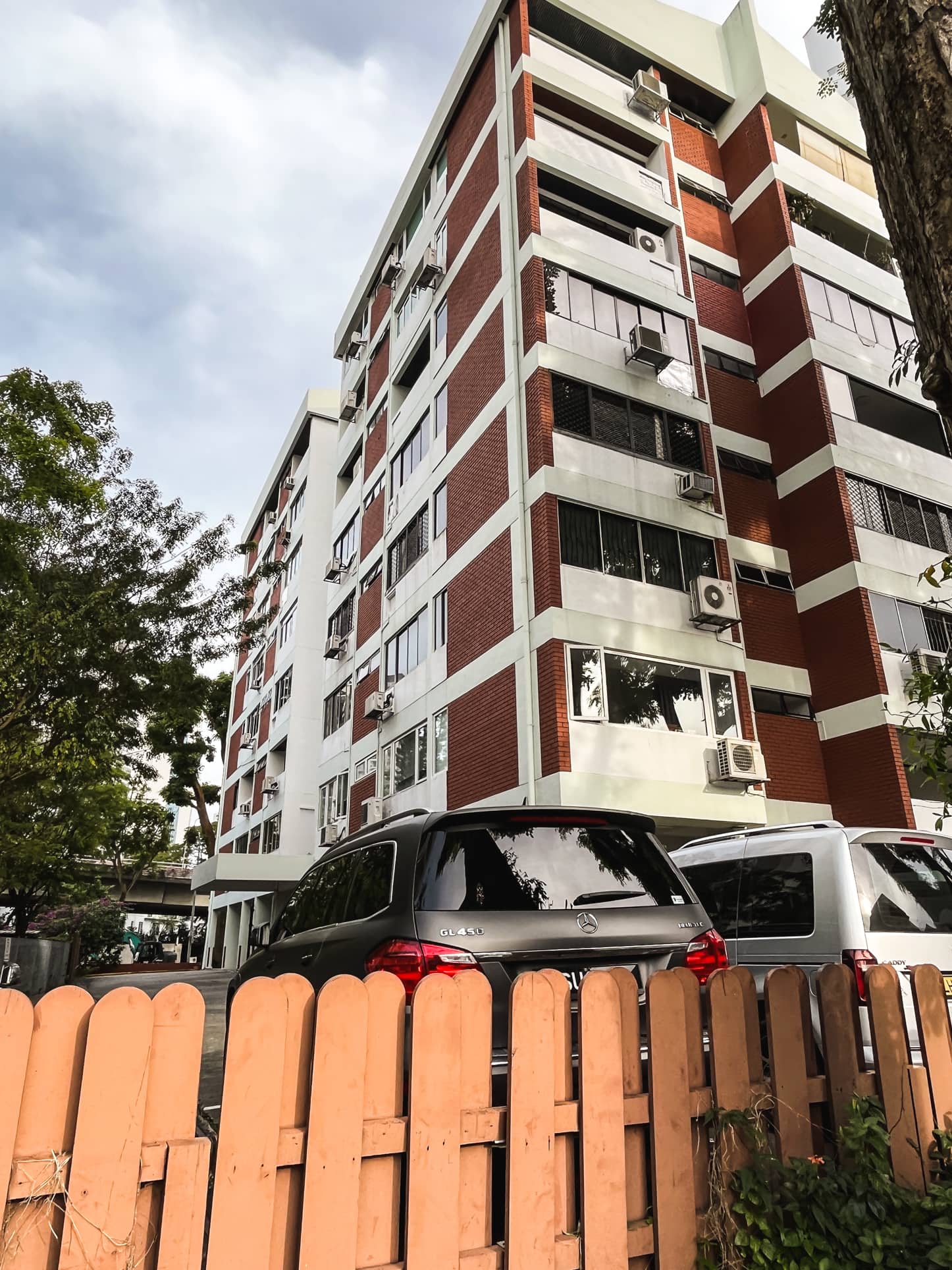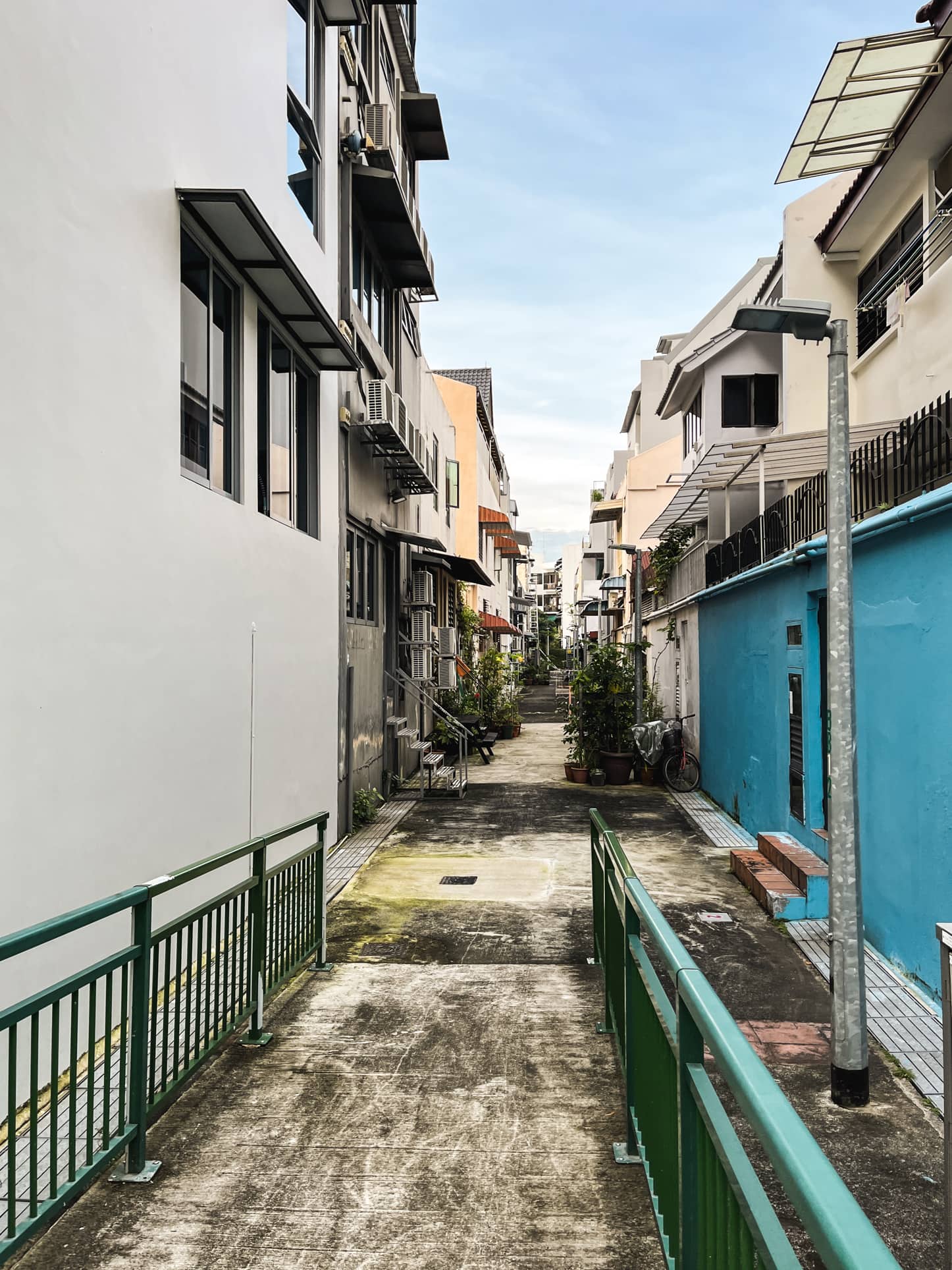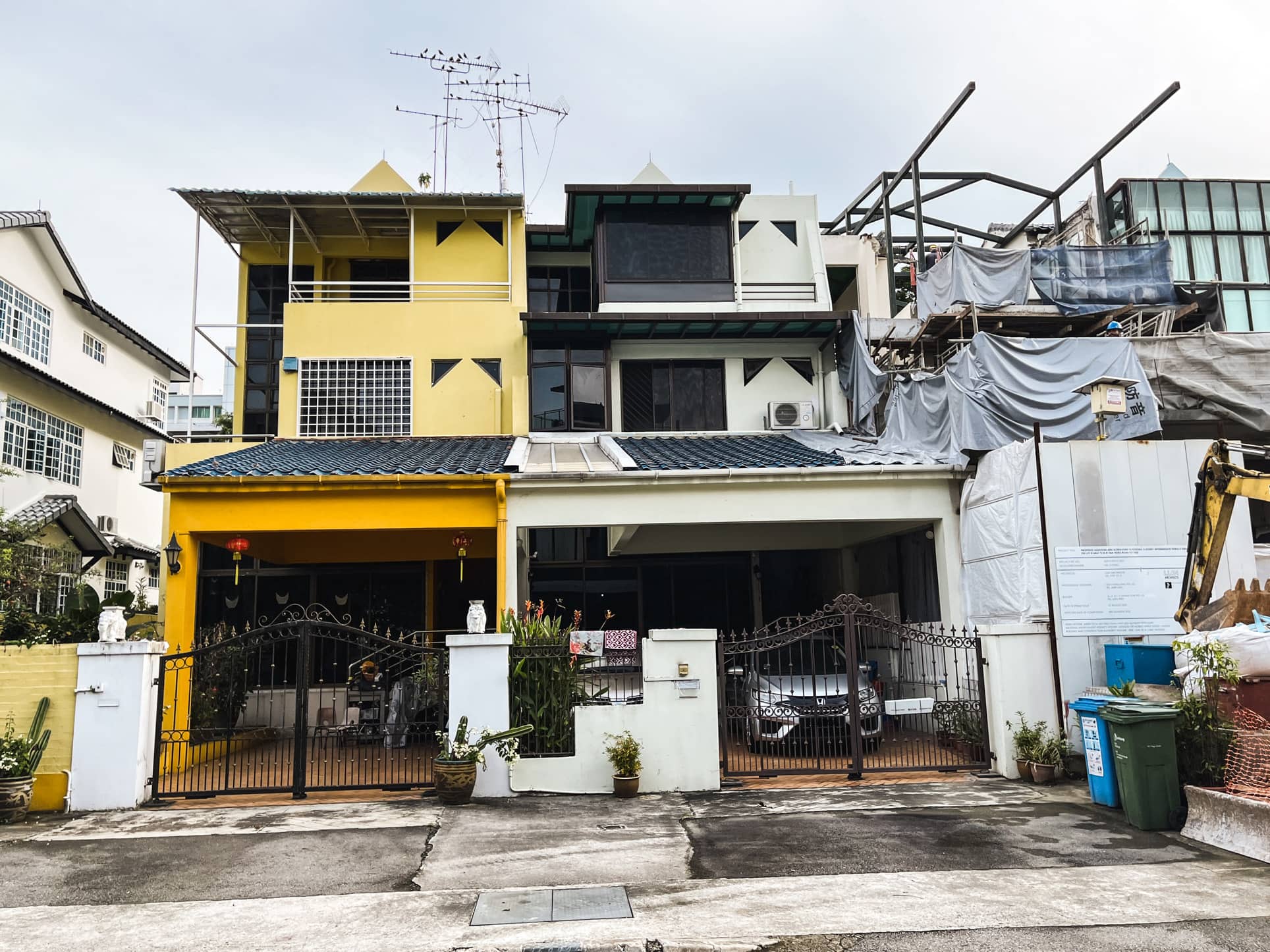 Not all the houses here had the same luxury!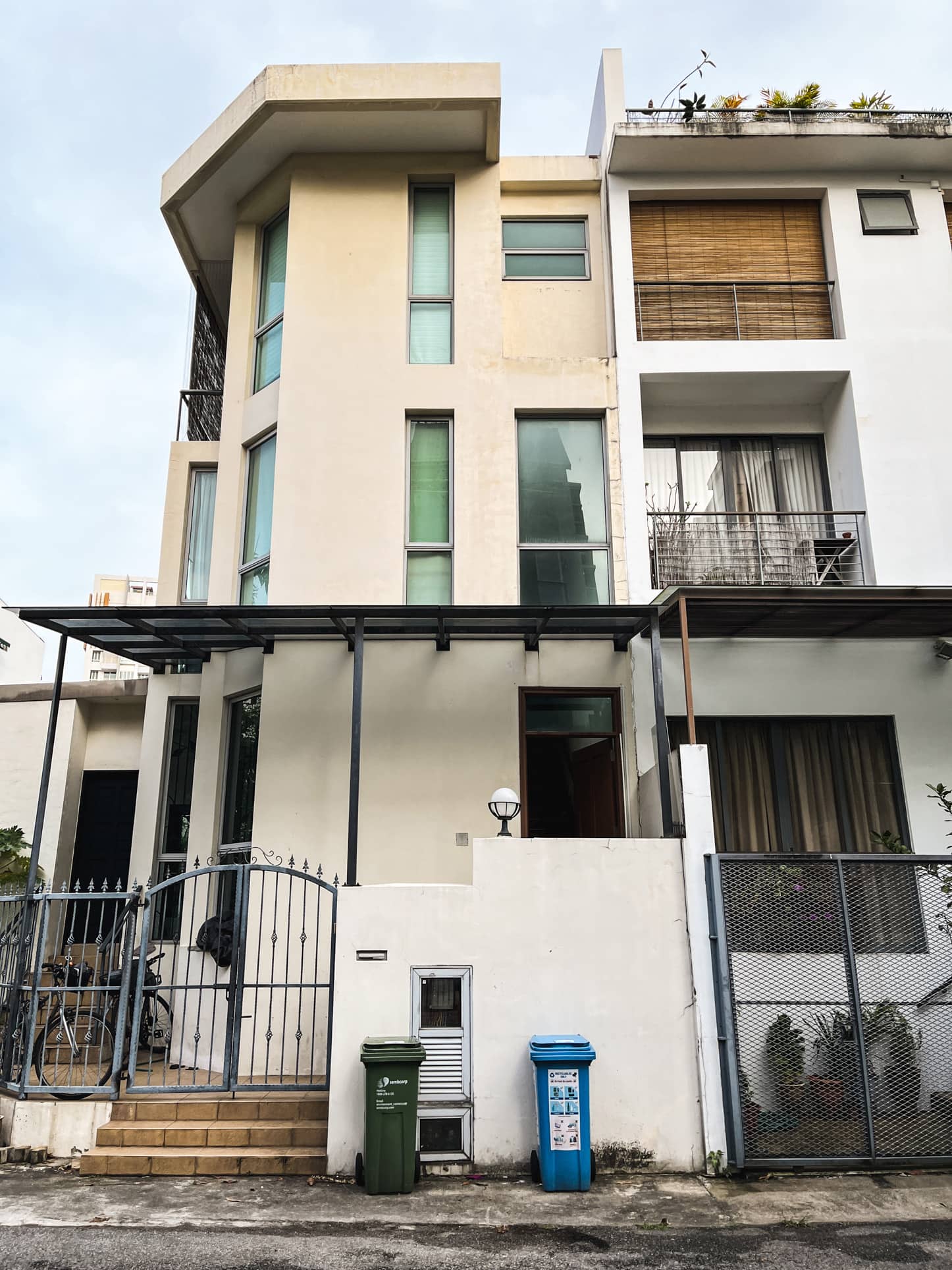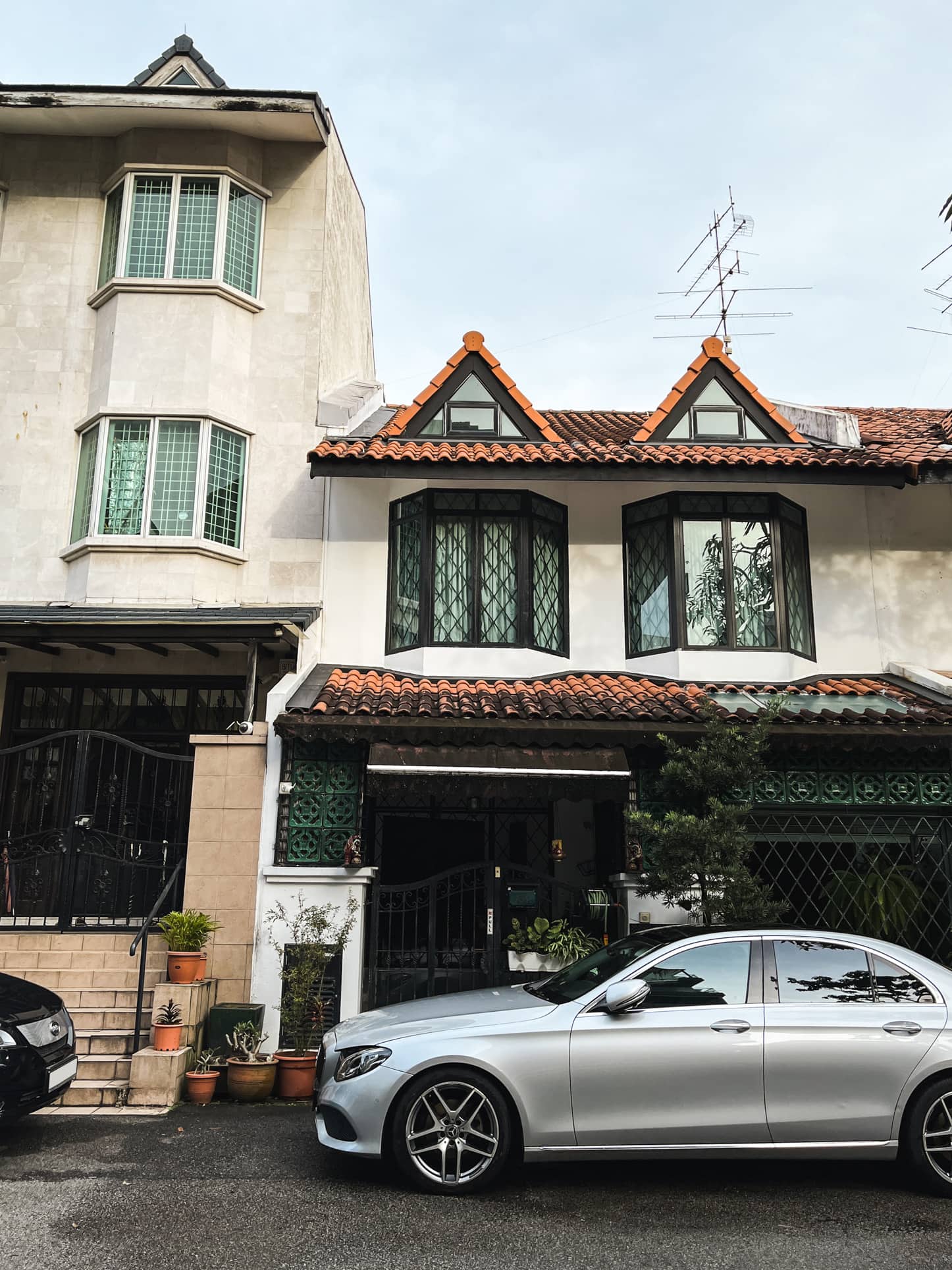 Also, note how there's no pedestrian pavement along this road. However, it is a no-through road, so it doesn't see a lot of traffic, making walking on the road rather easy (compared to having to navigate oncoming cars in other areas.)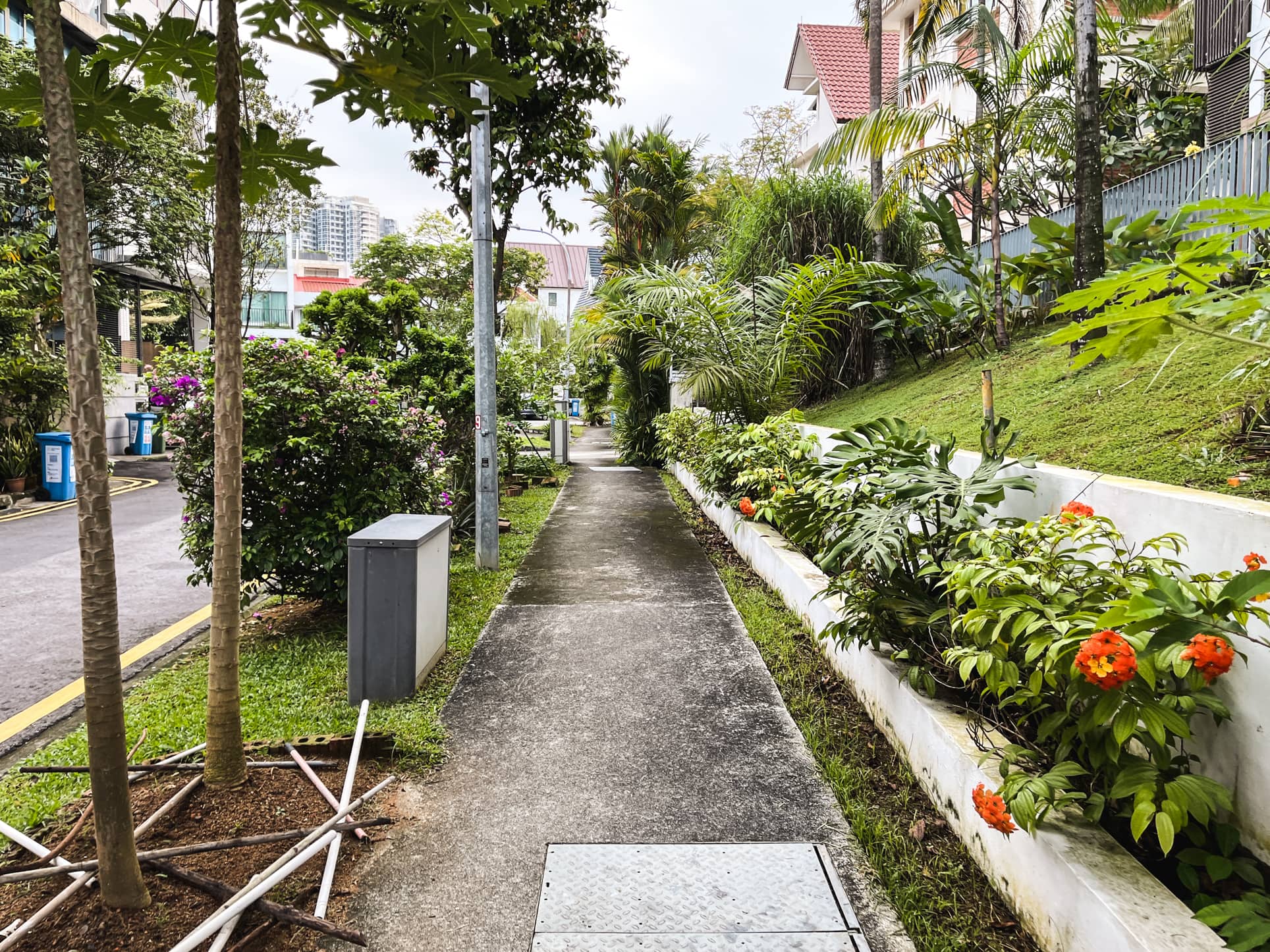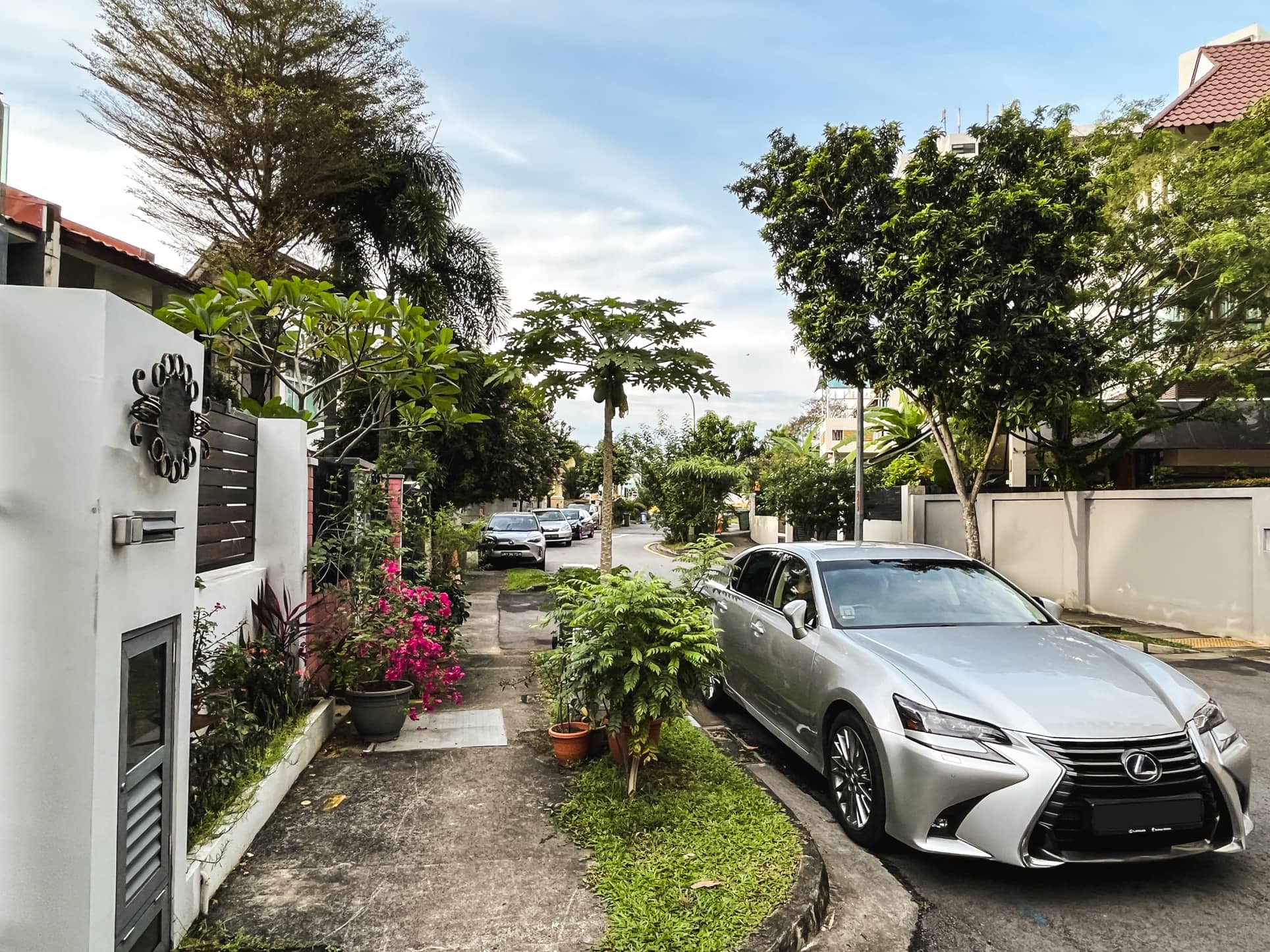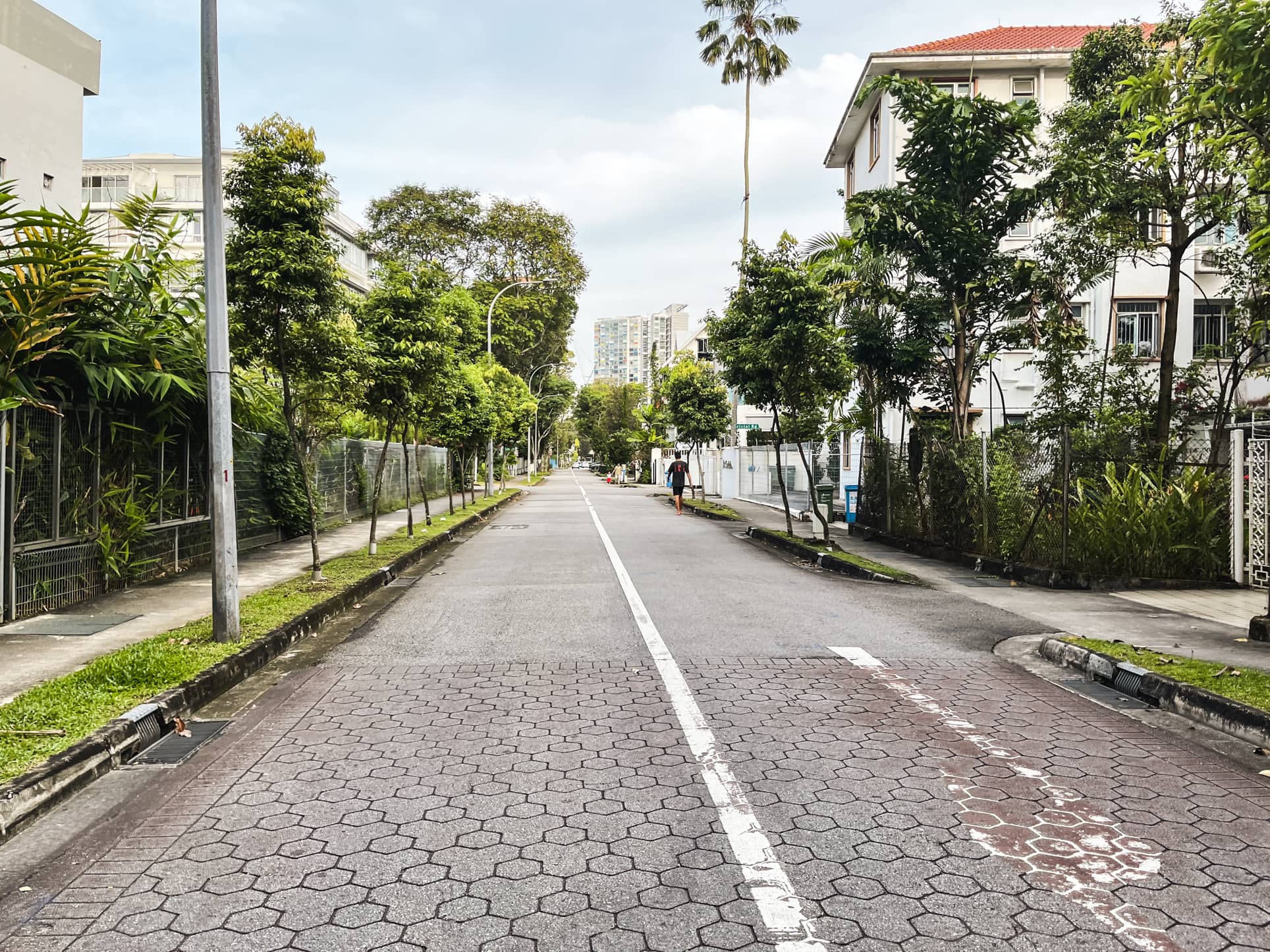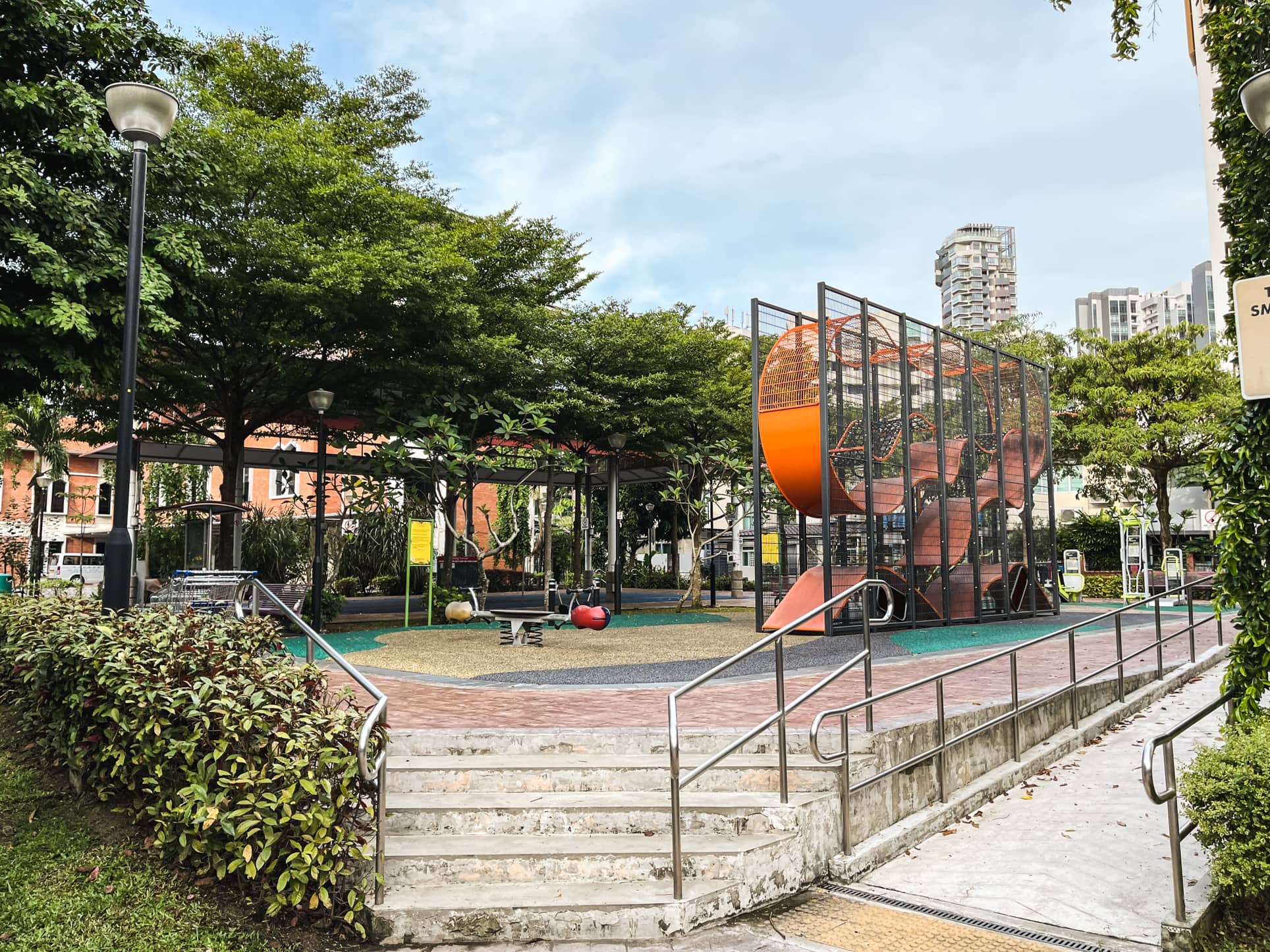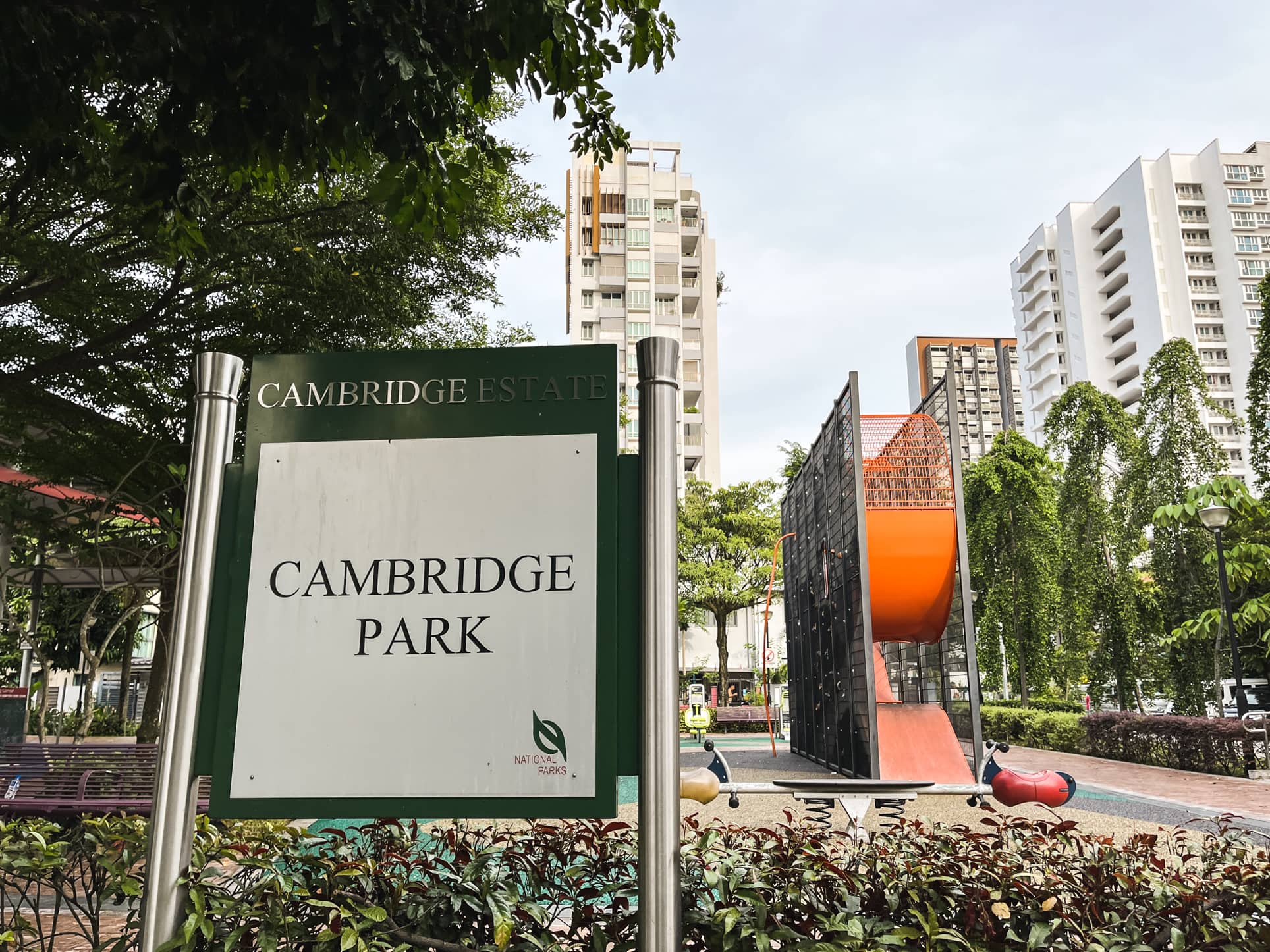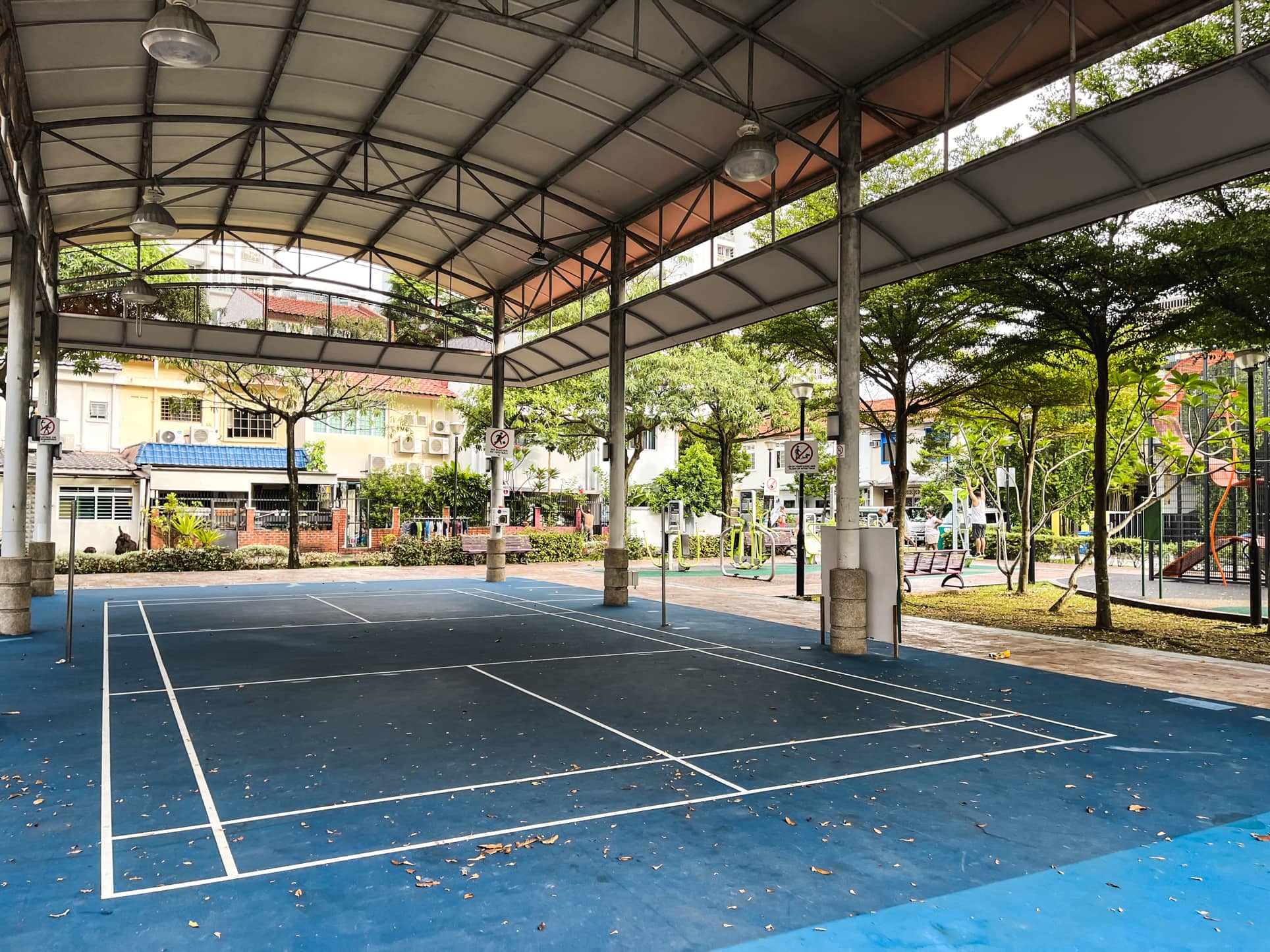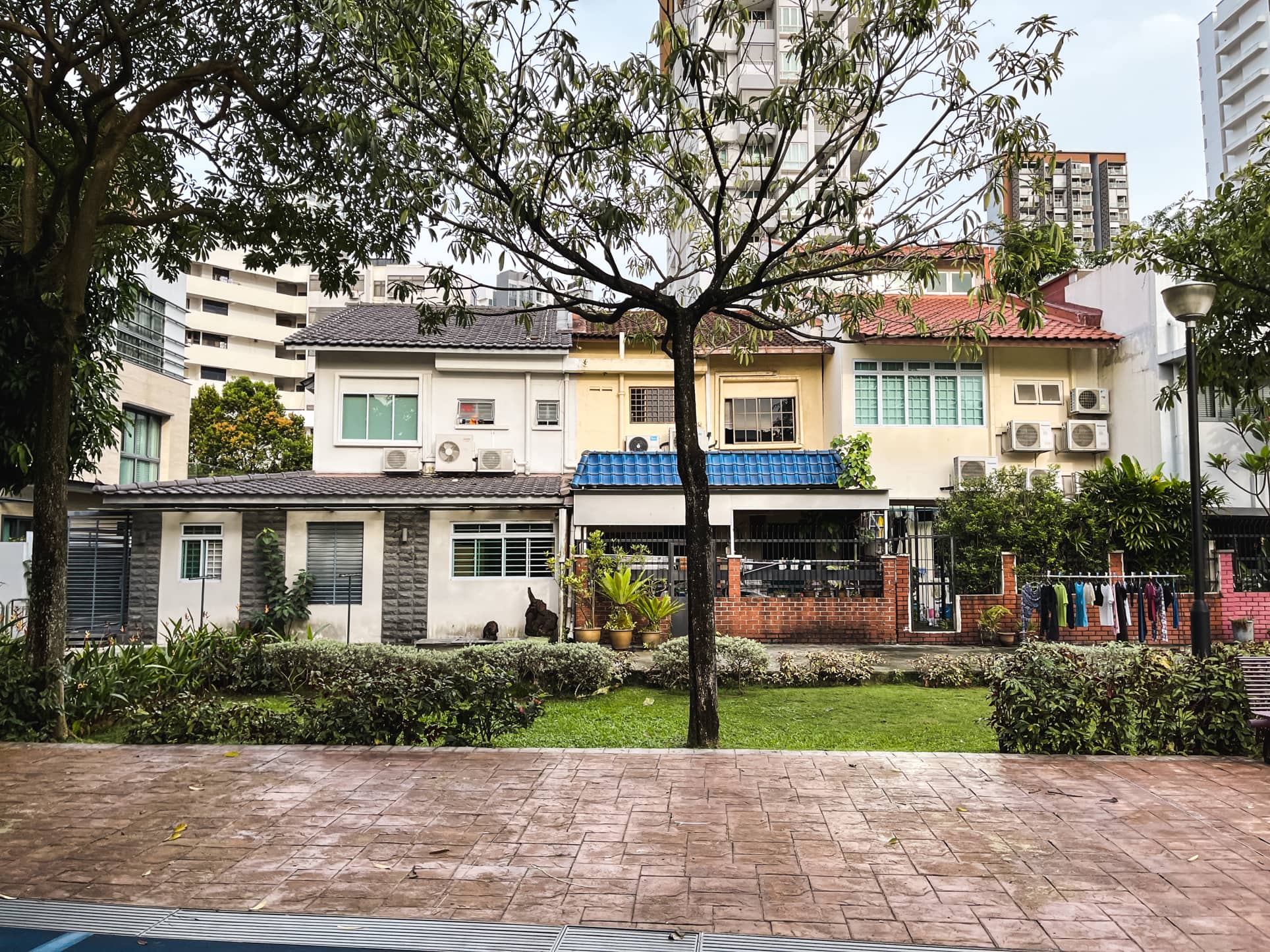 To the left of the court is the Baptist Church I mentioned earlier. If we walk down Cambridge Road, past the court and the Baptist Church, we reach the main road, Keng Lee Road, which runs parallel to Rochor River. I'll be honest and confess that although I liked Keng Lee Road, I thought that it was a drain before I came back and consulted the Google Gods!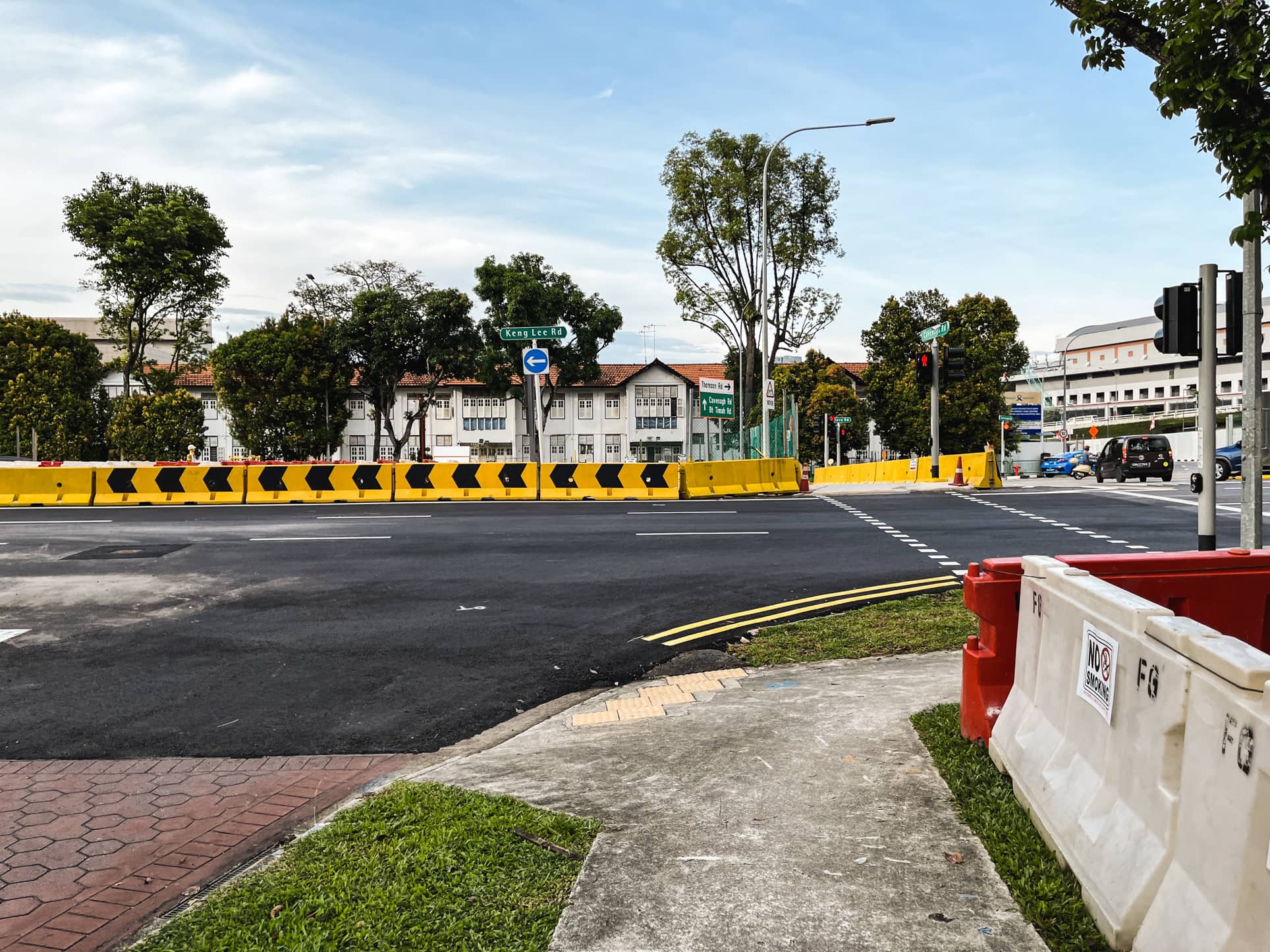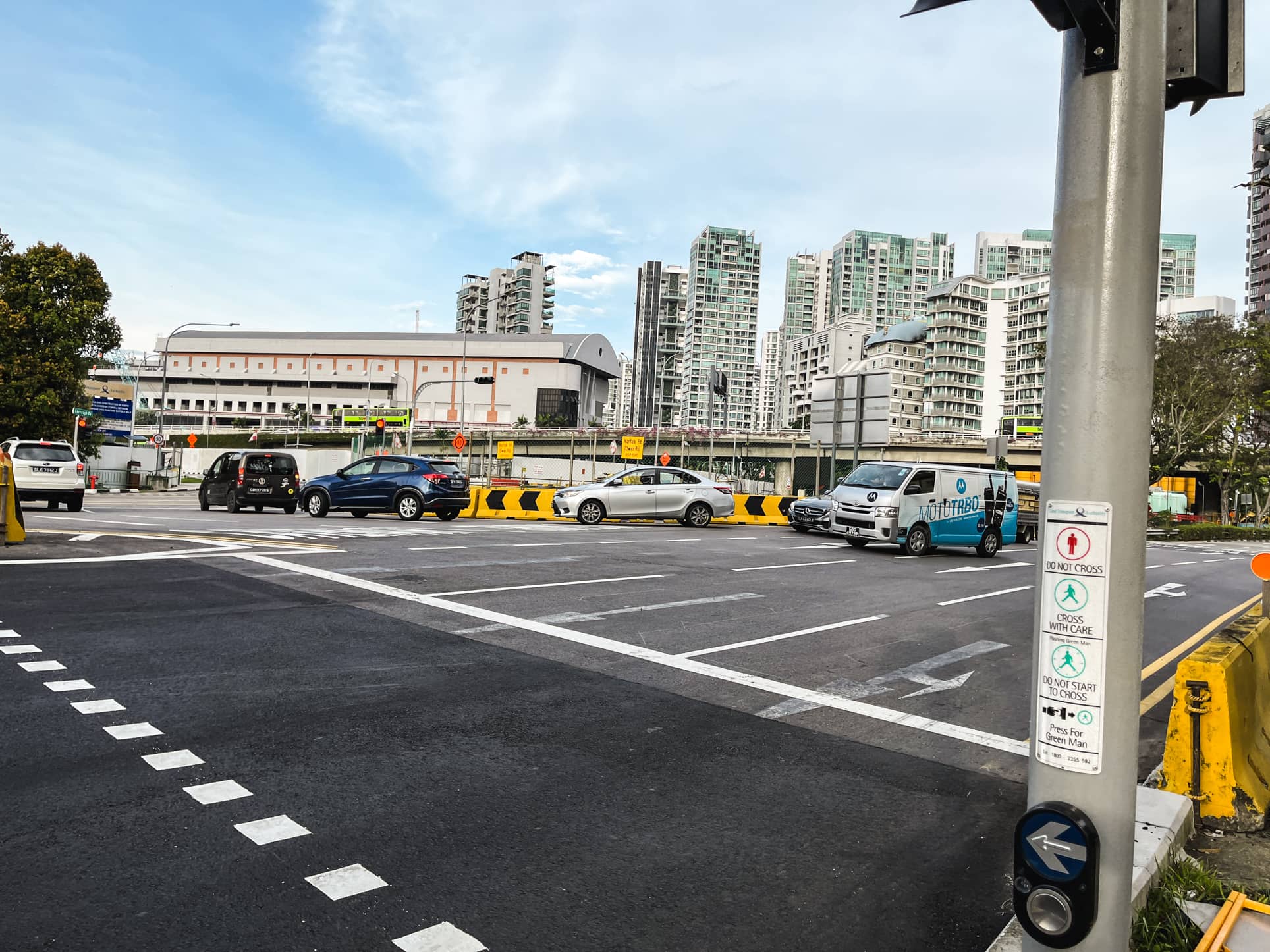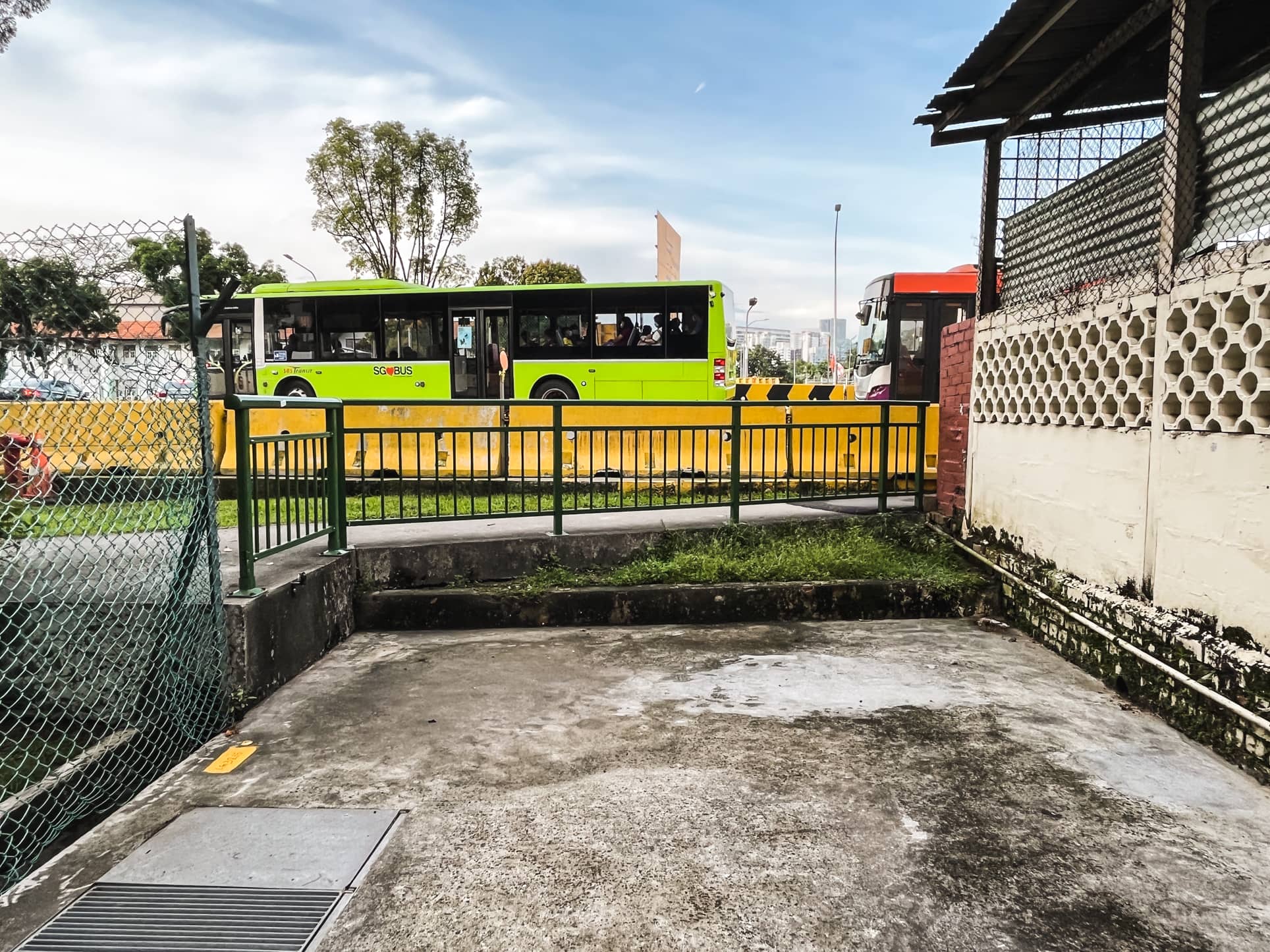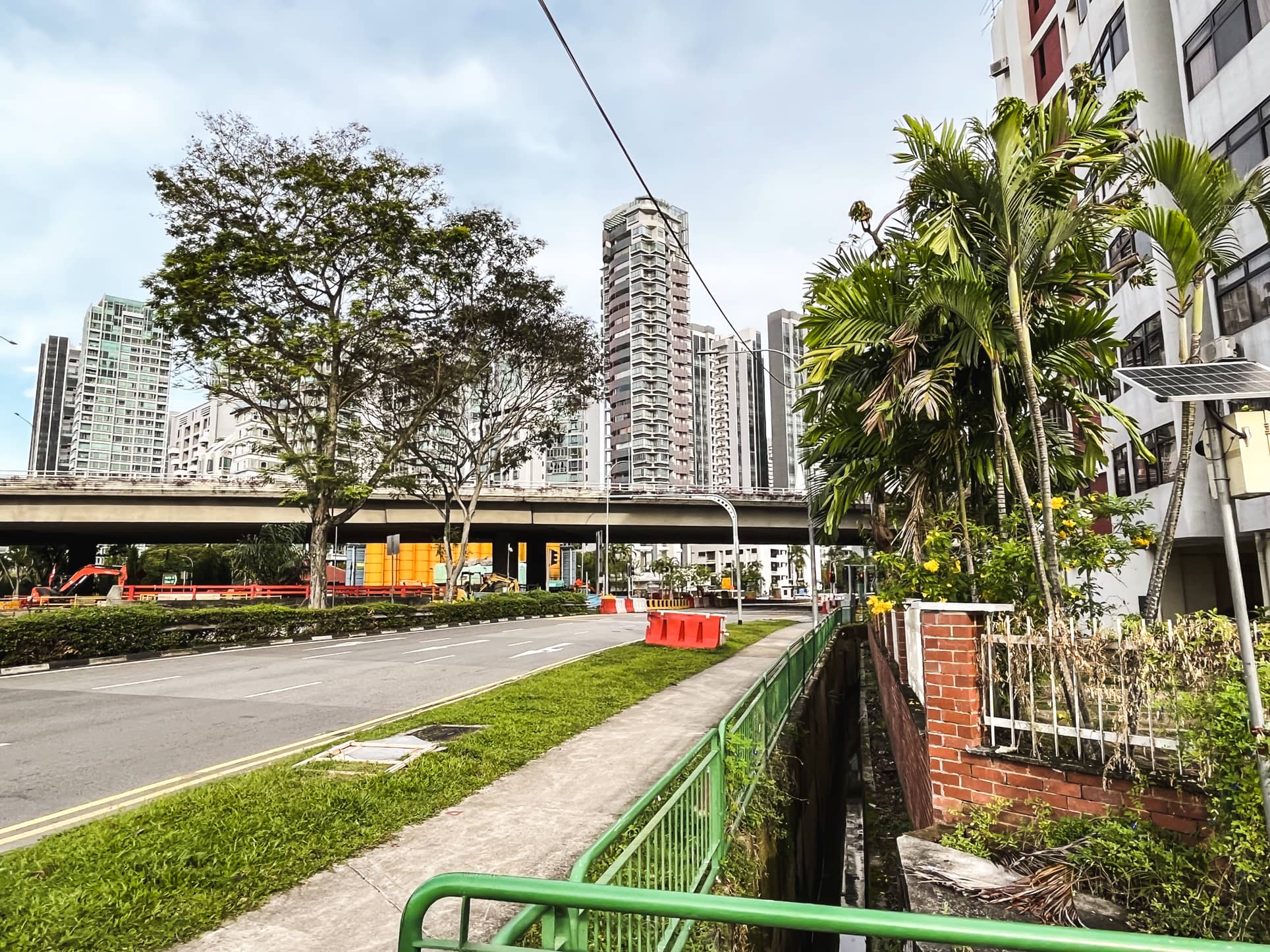 Anyway, when you've seen one main road in Singapore, you've more or less seen them all so let's head back into the estate instead. One of the nice things about the area is having Pek Kio Market at its doorstep (some landed estates are very inconveniently located!) So let's head that way for you to take a look at the surrounding amenities!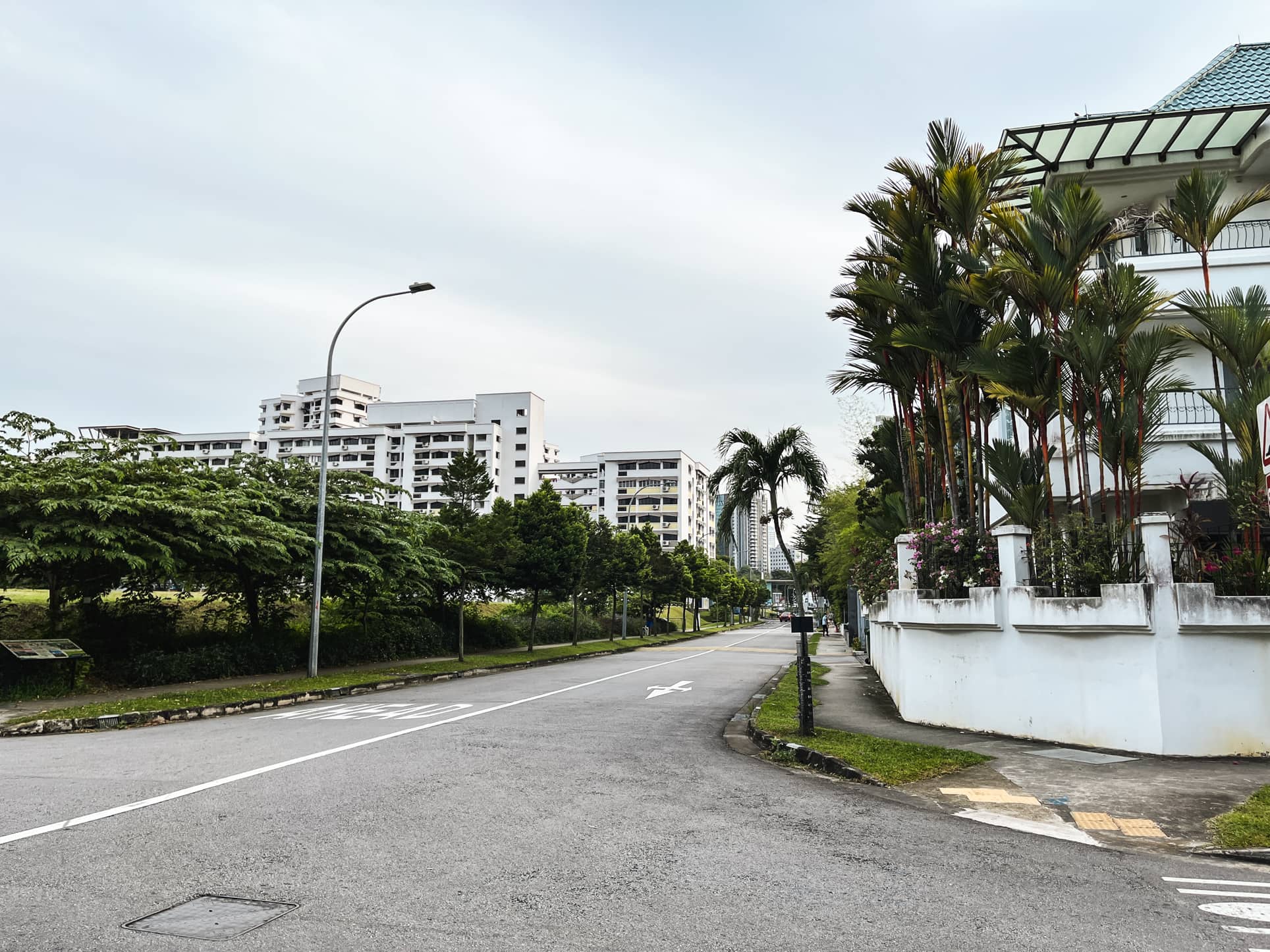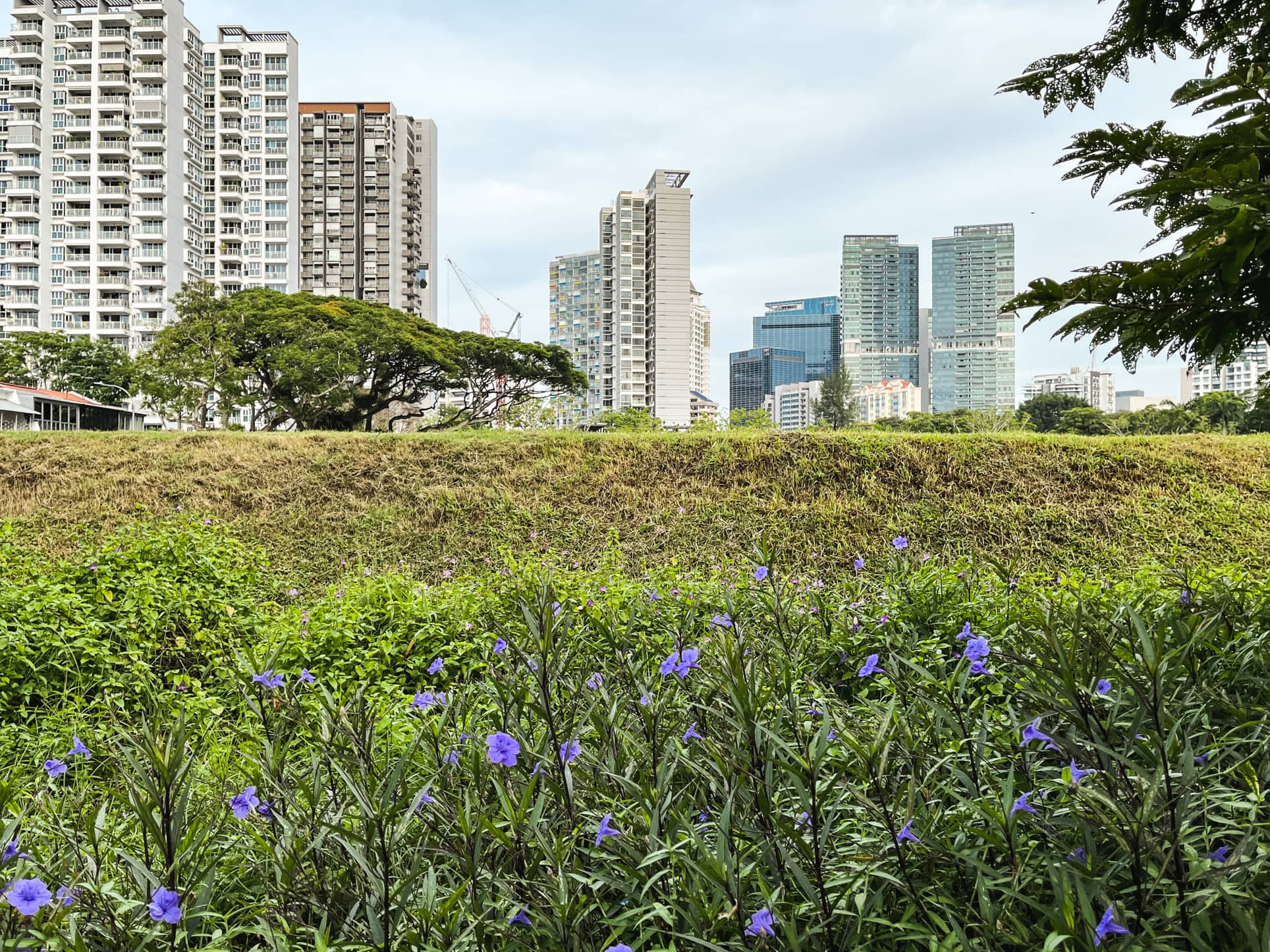 It's a really short walk to Pek Kio Market. Only 5 minutes or so (of course, it may be further if you live in a different part of the estate!) However, the heat made it feel much further than 5 minutes if I'm being honest. I can see why residents felt the greenway was necessary! We were definitely wilting when we walked through the uncovered areas.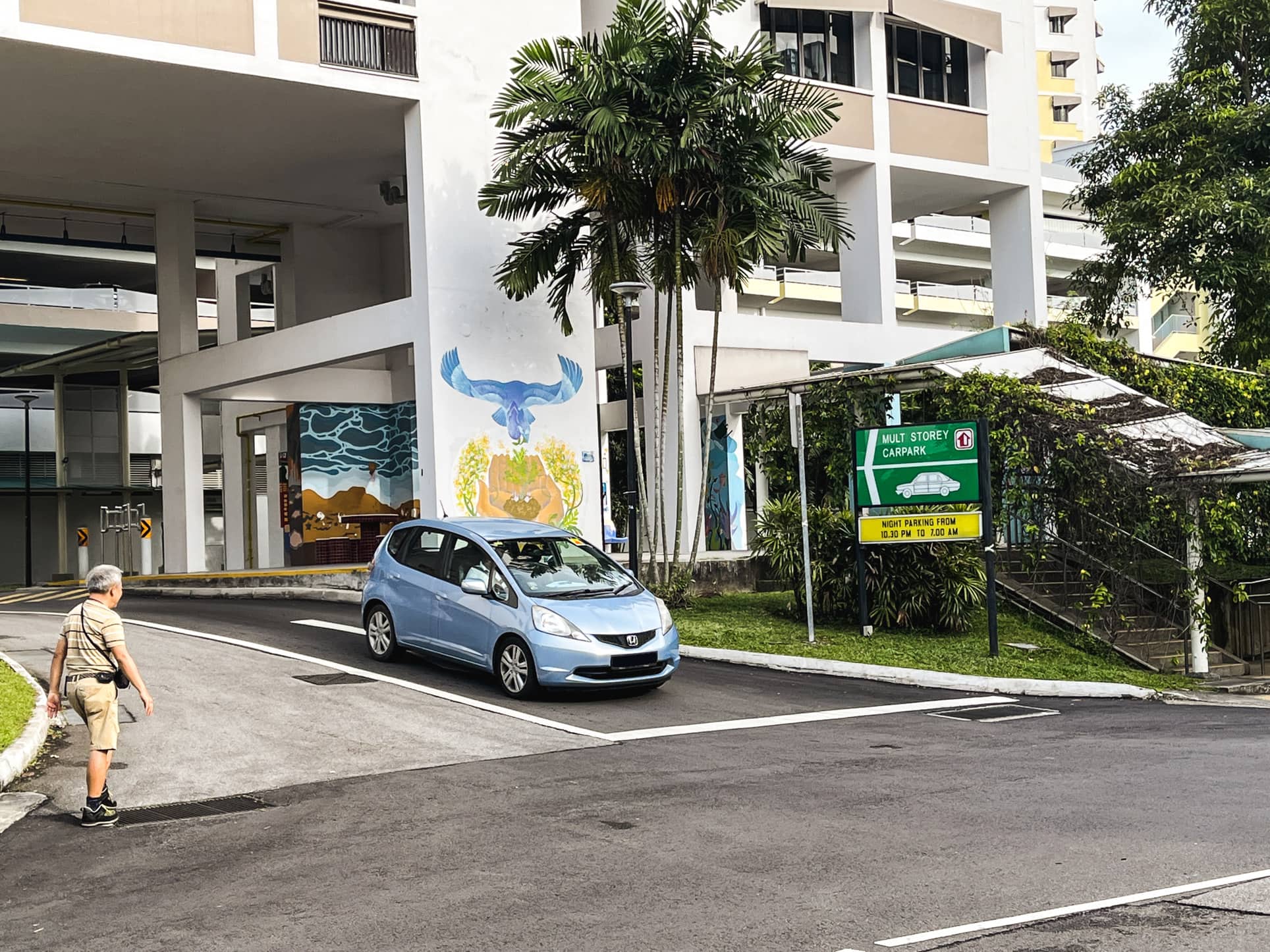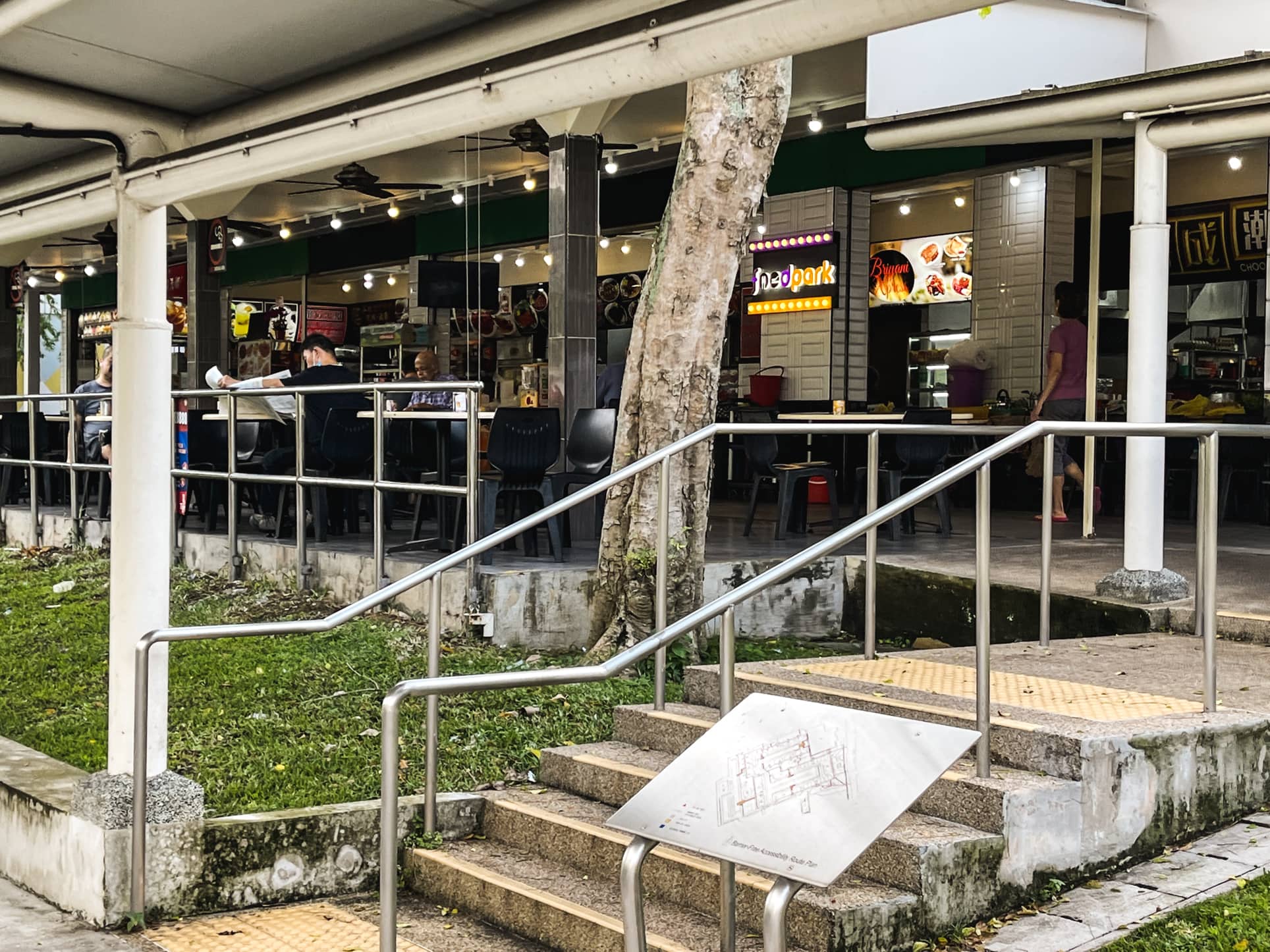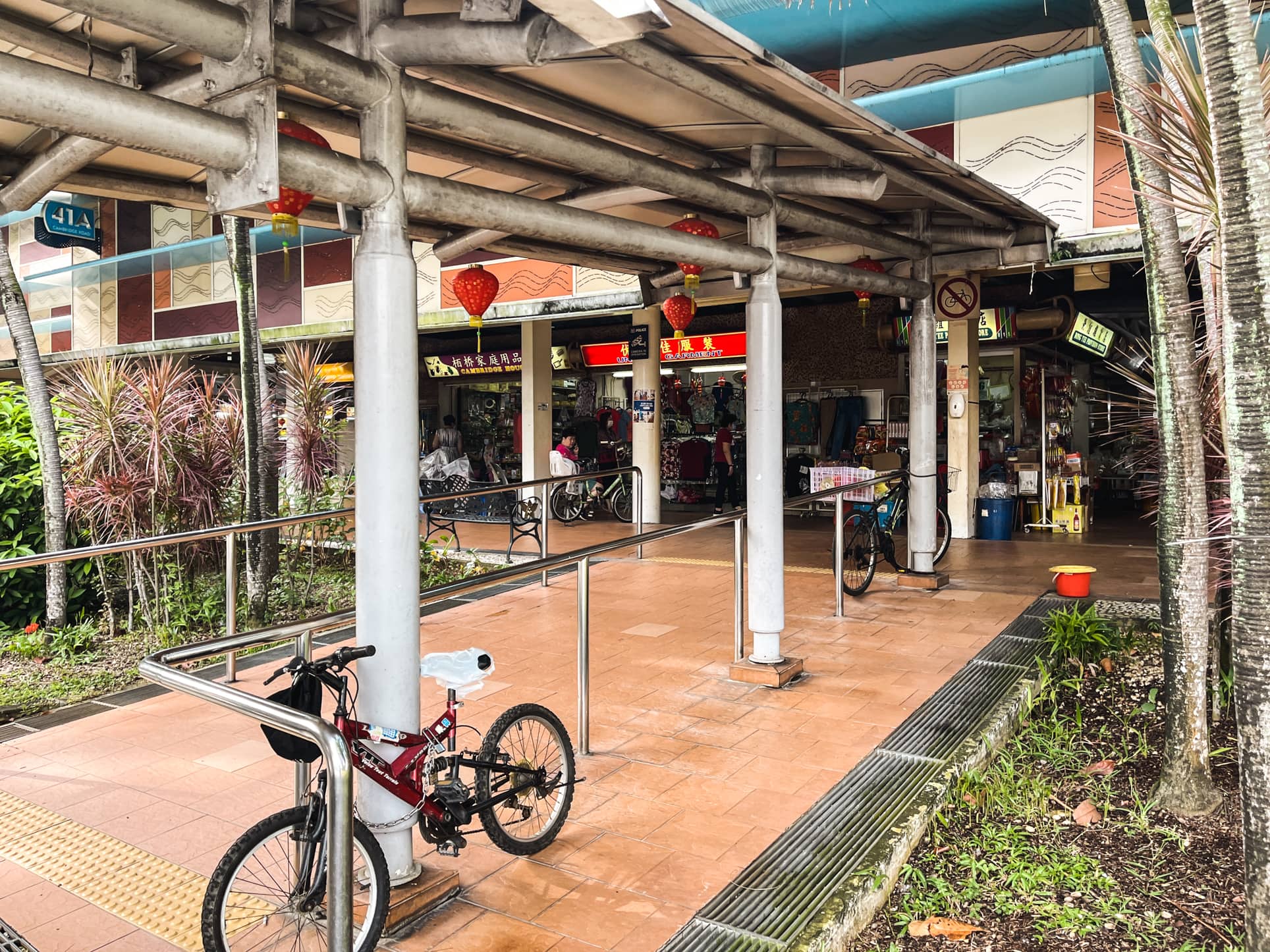 Besides food stalls, there are other useful household-type shops in the area. This HDB estate is definitely not as gentrified as the ones in Chinatown (such as Everton) or the one at Sunset, and we don't find the yuppie type of cafes here that we do in those. (There was one trendy gelato place.)
Still, the shops are very practical. There's even a water bottle recycling point where I think you can cash in on old bottles. (The queue was too long so I didn't go take a detailed look.)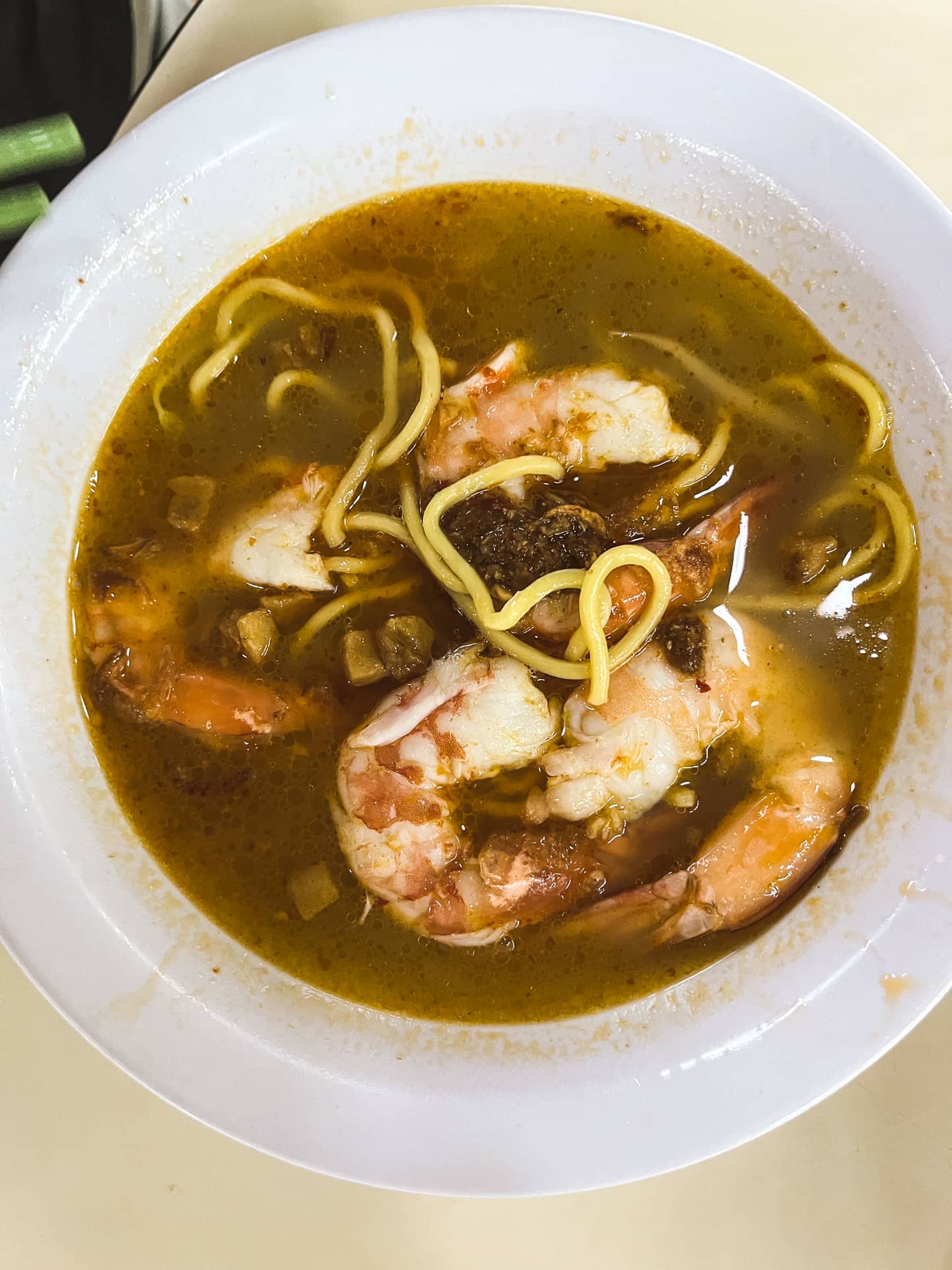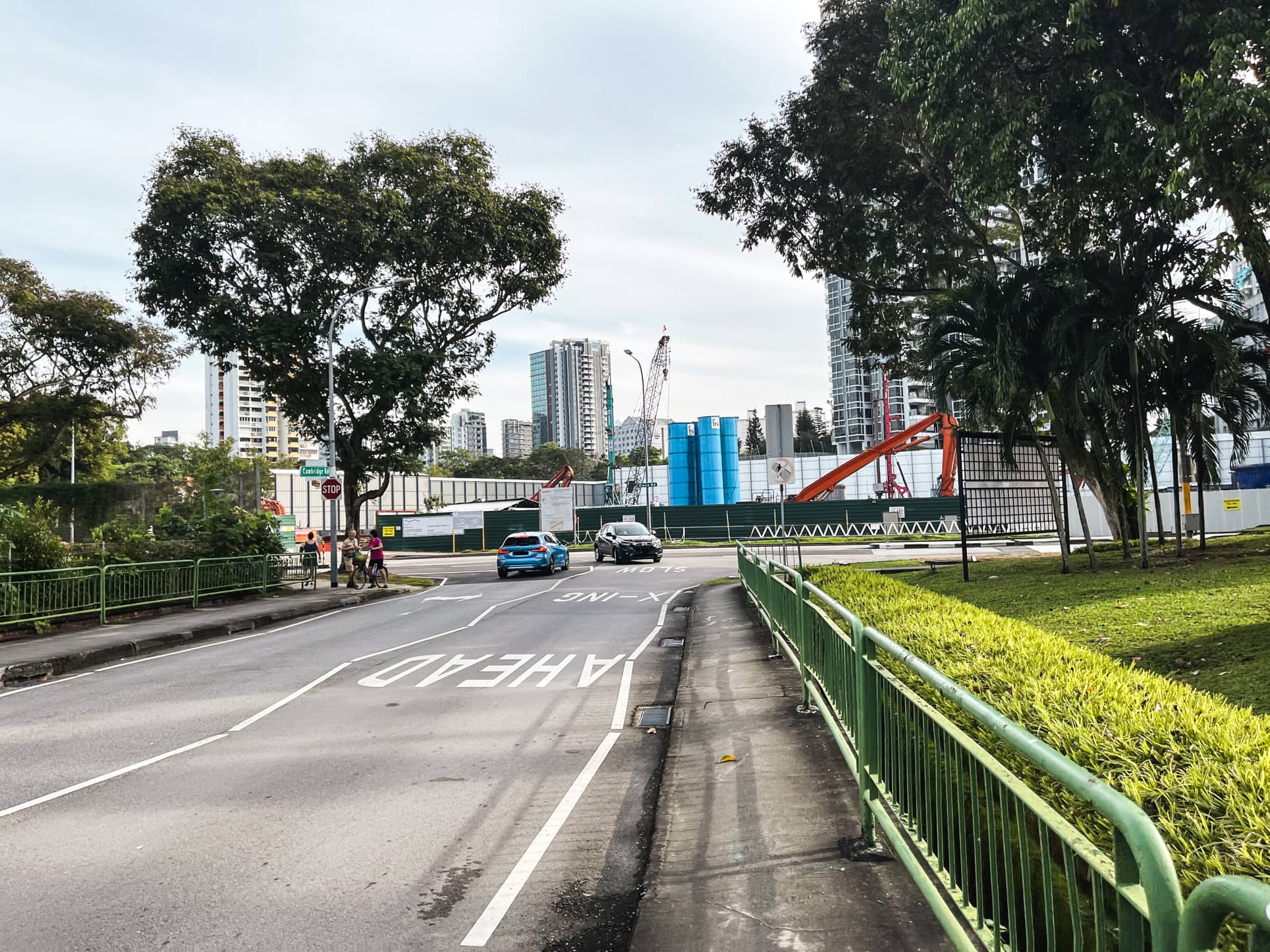 If you turn right here, you'll find another HDB estate and some condos, such as Kentish Green and Kentish Court. You can either continue following Owen Road down to Farrer Park MRT station or you can take a right turn and enter Cambridge estate again by way of Dorset Road.
It's about a 16-minute walk from Farrer Park MRT to Cambridge Park (the park where we saw the fancy red slide), mind you that's about as far as the estate gets from Farrer Park MRT so I think it's safe to say that most houses are within a 15 minutes walk to the MRT. Cambridge Park is also a 13 minutes walk to Little India MRT and a 28 minutes walk to Newton MRT (because you need to make a huge detour around KK Hospital. By car, it's only 4 minutes to Newton MRT versus 3 minutes to Farrer Park, so not much difference.)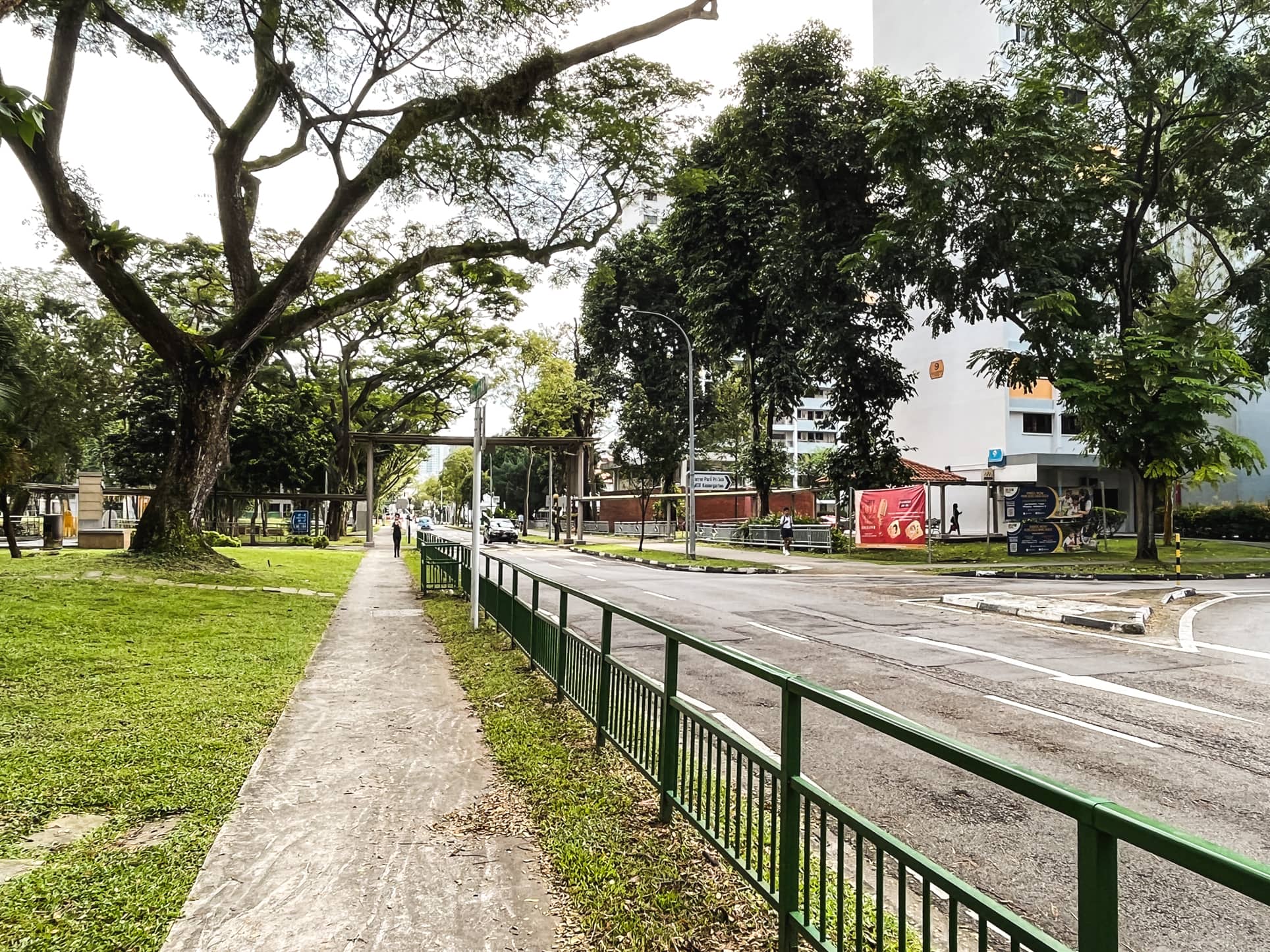 This pretty much brings us to the end of today's tour!
Before I go, I'll briefly touch on the Primary Schools in the vicinity and then leave you with more photos of the colourful buildings in the estate. For Primary institutions within 1 km, it's mainly Farrer Park Primary and St Joseph's Institution Junior (within 0.35 and 0.53 km of 41 Cambridge Road according to yoursingaporemap.com but do remember to check for the specific unit you're looking at.) ACS Junior, ACS Primaru and St Margarets are all close but alas not close enough!