Property Stories
How We Sold Our Forest City Unit Before The Worst Happened: Here's What It Was Like To Stay In A $100 Billion Ghost Town
Ryan J
September 6, 2023

6

min read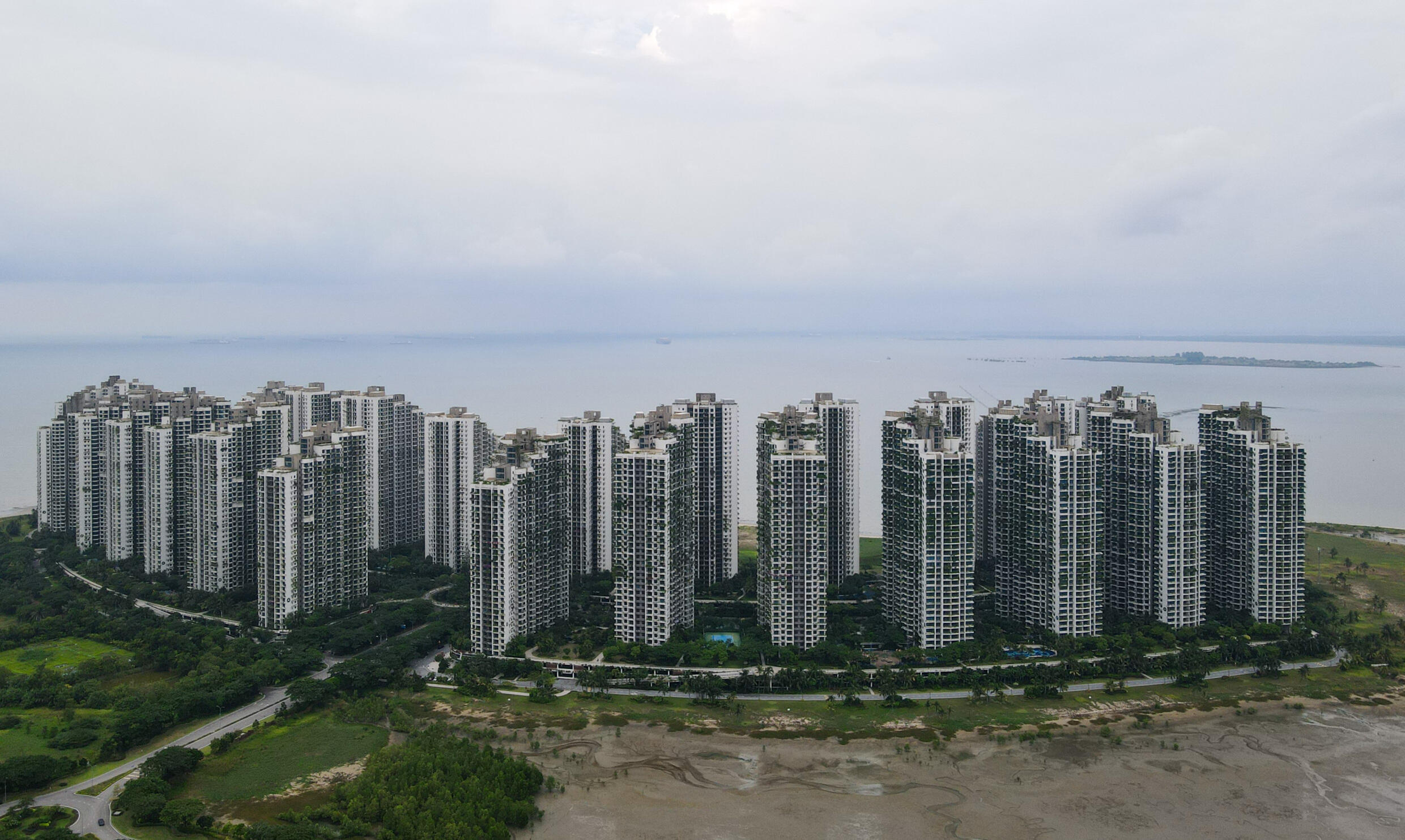 6
min read
Forest City, a colossal development project situated in Johor, Malaysia, was initially conceived in 2006 with an estimated budget of $100 billion. Originally marketed as a '20-year project,' the development is now increasingly believed to be falling short of expectations. Spanning a vast area of approximately 1,740 hectares (the size of which rivals that of Singapore's Jurong East) the ambitious venture was spearheaded by Country Garden, China's biggest property developer. Despite the grand scale and high-profile backing, Forest City has recently garnered attention for appearing to be a "ghost town," a worrying sign especially given Country Garden's staggering debt of US$196 billion.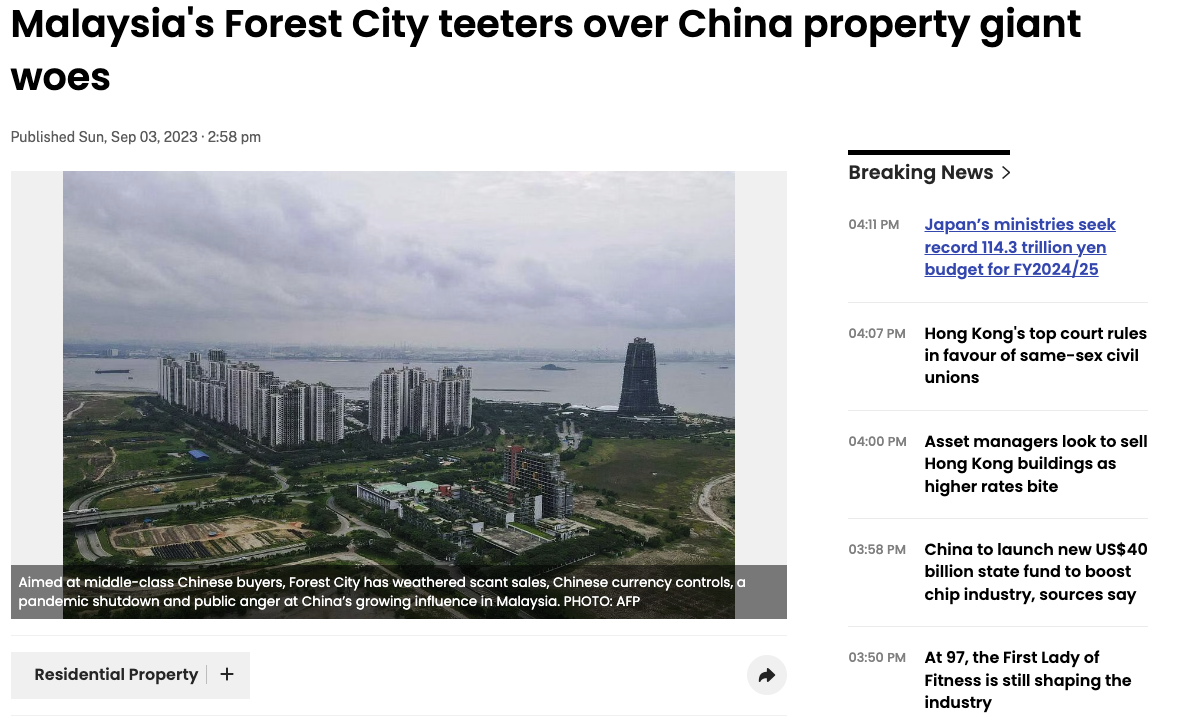 As of 2019, for example, only 15,000 units had been sold (out of 700,000), and only 500 people were said to be living in it. More recently, this number had grown to around 9,000 residents, still far from the intended number. This week, we spoke to a couple who managed to sell their Forest City unit around half a year ago; a move they now consider to be a near escape:
Read this next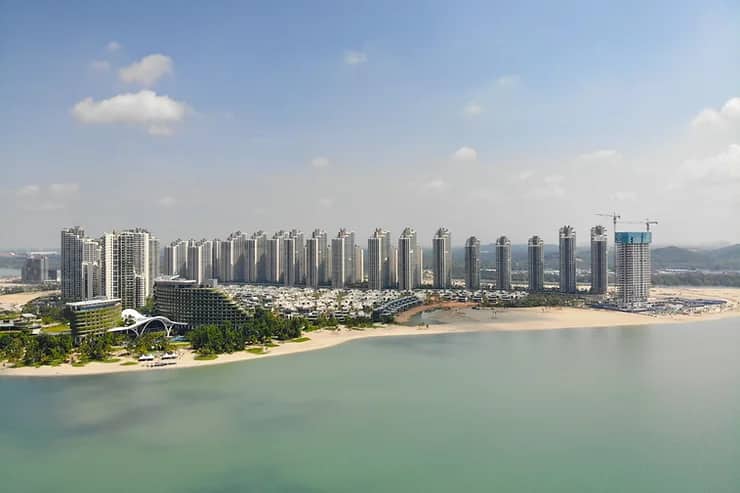 Buying a property in Malaysia
CJ and his wife say they were among the earlier buyers at Forest City, sometime in 2016. At the time, CJ – who is a serious golfer – was attracted by the project's 18-golf course:
"Forest City Golf Resort was the main attraction for me," CJ says, "And although Forest City itself falls a bit short, I feel the golf resort is successful. When we left it was the most active part of the estate. Maybe they should have just opened a golf club instead of building that condo!"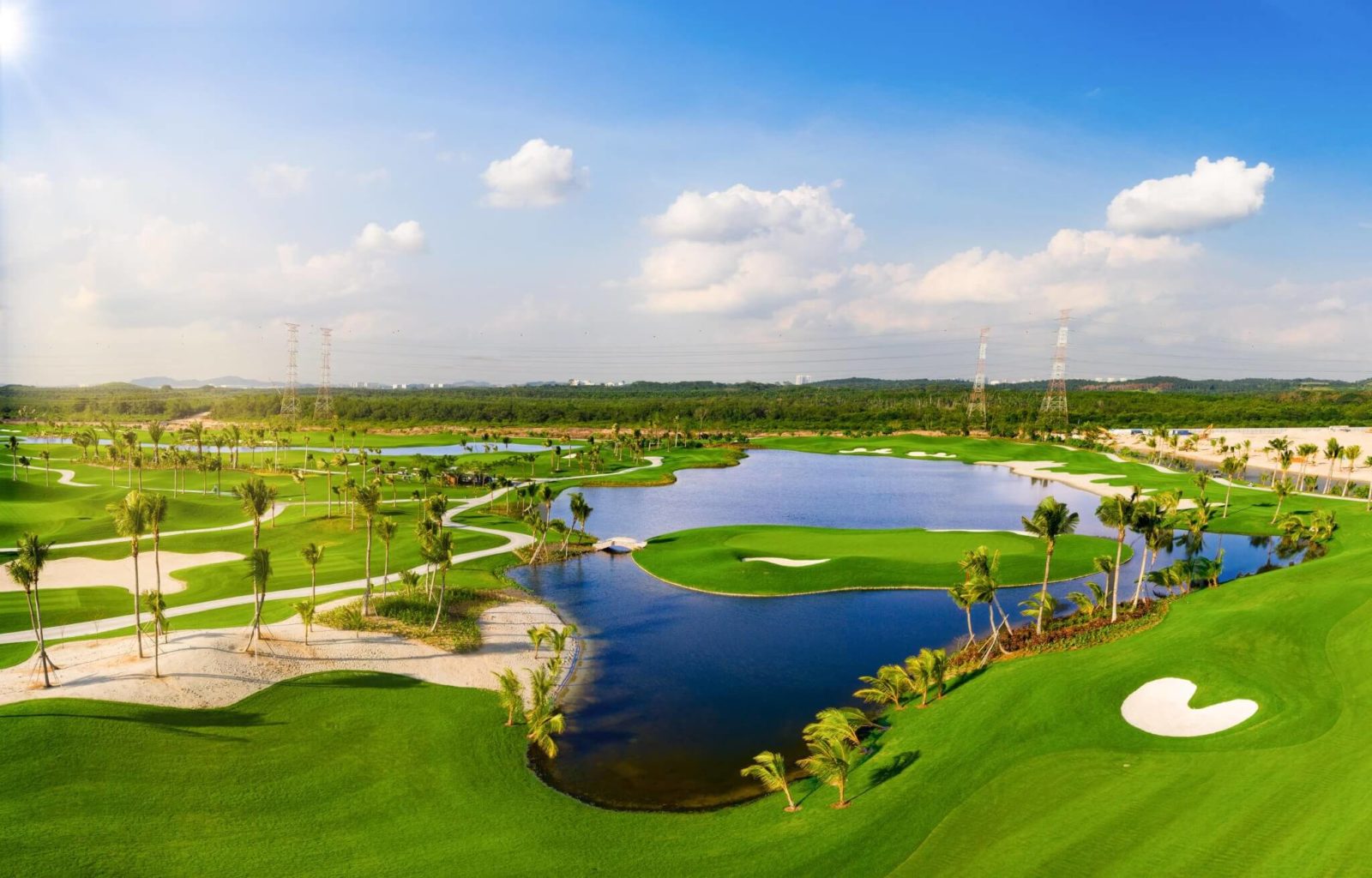 CJ says it was also ideal at the time, because his wife had just sold her property in Malaysia:
"My wife still has Malaysian citizenship, but I am a Singapore citizen. When we married she already had her own place in Malaysia, but it was quite small and it was already very old. So she sold it and a few months after that, Forest City launched.
So we decided on Forest City as a second home in Malaysia, while over here we would live with my parents, who already have a landed place that's big enough. This way we can have a home on either side of the causeway."
Surprisingly, CJ was unaware of the initial hype regarding the Iskandar region. This is intended to be a major economic hub in Johor, and was pitched as one of the main draws for Forest City.
"I am not really investment-minded when it comes to property," CJ says, "To me it's about comfort and practicality. So whether Iskandar takes off or not, it wouldn't have made much difference. What I liked was access to the golf resort, and that the development is only about a 40-minute drive to Singapore if I need to get back in a hurry."
CJ's wife adds that the couple had viewed four or five other options before settling on Forest City, but none of them were as convenient for access to Singapore. In addition, she says that "Forest City was the only mixed-use project, which had shops and restaurants. The others that we saw were very old, and they didn't look convenient."
Good quality units, but the developer had over-promised
CJ says the couple was very happy with the quality of the unit and the finishing. The problem was the promised amenities, and the scale of the development:
"The sales agent even told us Forest City would be like KSL City Mall, which obviously turned out to be an exaggeration. Most of the shops that opened up didn't last, they would be open for a few months and then something else would replace them.
Luckily the supermarket stayed open, it was probably the most visited place for us. Also a Bubble Tea shop that my wife liked; but it closed down and nothing took its place for over a year. We found ourselves travelling out as there's nothing much. Most of the people who go to the shops are going to the duty free shop to buy cigarettes, and they are not residents."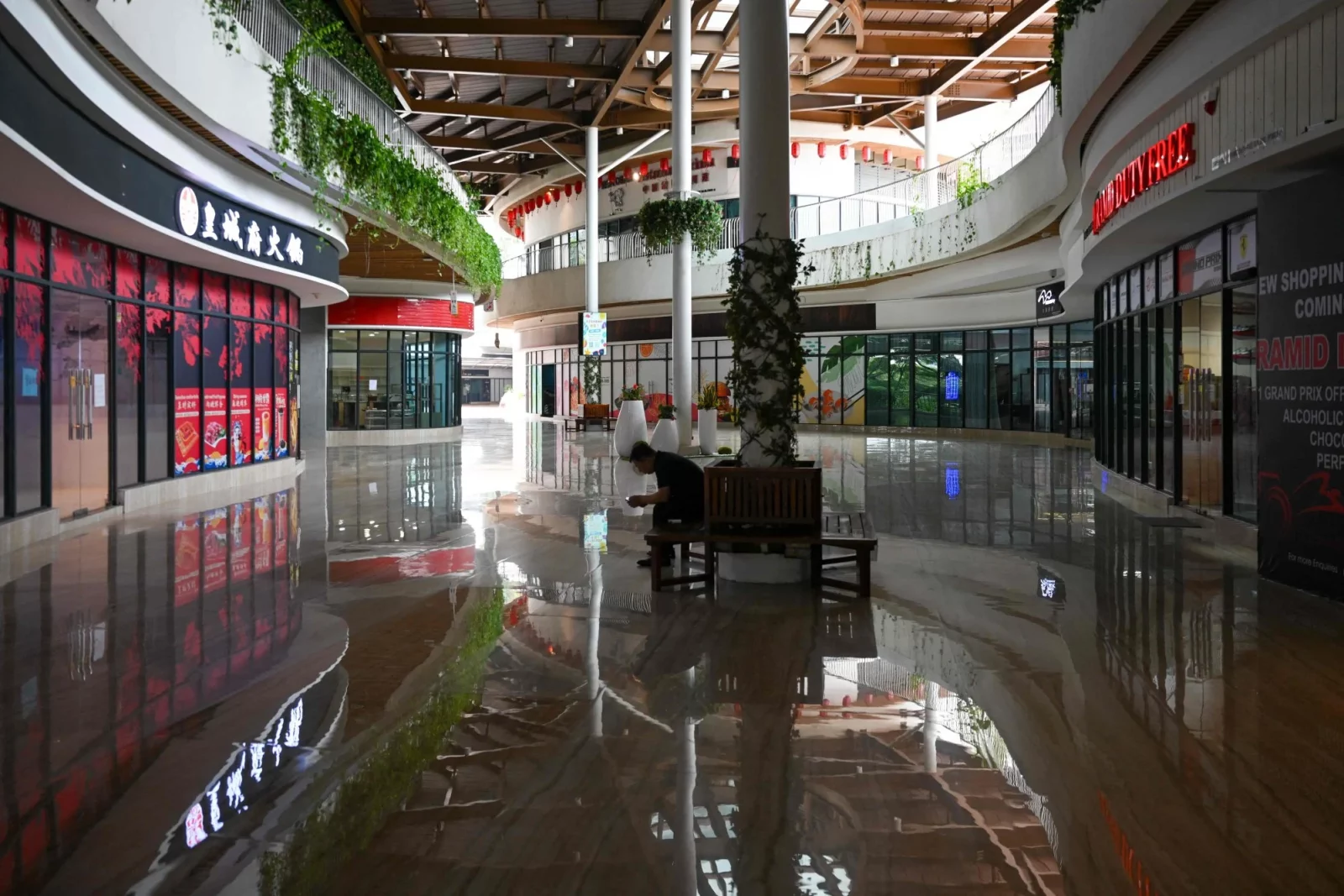 The worst part, CJ says, are the towers and towers of empty units:
"If this was a small condo, with those facilities, it would be good. But because they overbuilt, and you have thousands of empty units, that's what creates the feel of a ghost town.
The groundskeeping is getting worse; the pools are breeding frogs and mosquitoes, and I was worried about security. Sometimes I would see strangers loitering around the empty areas, smoking or talking loudly with their friends. I don't know if they are residents or just outsiders. But this place is so big and so empty, no one is around to observe them or chase them off."
The worst area, according to CJ, was the beachfront. He says he often saw broken bottles in the sand, and remnants of picnics that were not cleaned up. "There are too many ways to get in and out without being seen, because the place is so big,"
CJ also says that fights, ranging from people shouting vulgarities to actual fistfights, occur along the beach from time to time. He says most of these incidents aren't caused by residents, but by outsiders who enter the estate to buy and drink alcohol.
(Forest City is in a special economic zone where alcohol is cheaper, hence the duty-free store; but note that it's still illegal for people to be drinking alcohol on the beach).
This was all a significant let-down, as to him the main selling point was to have safe shops, restaurants, etc. in the same project:
"My wife doesn't drive, so she wanted to have all these within walking distance. But the shops that opened were so few, and in the evenings she didn't feel safe; in the end, she was always calling cabs to travel elsewhere."
No initial thoughts of selling, despite disappointments
CJ says he never considered selling, as he assumed any offers would be low-ball attempts. It was by coincidence that he met a realtor, in none other than Forest City's own golf resort:
"He happened to be there because he was golfing with his friend, and we got into a conversation about golfing. Then he broached the idea of selling, which I hadn't considered before."
CJ was surprised to learn that, contrary to his assumptions, he probably wouldn't make a loss on the sale. While he doesn't want to disclose the exact figures, he said the realtor found him offers of around RM1.2 million, higher than the roughly RM980,000 that the couple initially paid.
By this point, CJ's wife had begun to consider properties in other parts of Johor; and had broached the possibility of living closer to their in-laws. Coupled with his diminishing expectations of Forest City, CJ decided to take the plunge:
"We had been waiting for other people and other businesses to move in for so long, and it was clearly not happening. I had a feeling that a few years from now, it would still be mostly empty units and empty shops. And I felt the maintenance would degrade, without sufficient residents to contribute to the upkeep."
Selling just in time to avoid the worst
Country Garden, the Chinese developer behind Forest City, is facing serious financial trouble. At the time of writing, the developer had just managed to secure a debt deal, narrowly escaping bankruptcy (Country Garden had a staggering US$196 billion in debt, at year end-2022).
Should Country Garden shut down, the fate of Forest City is uncertain. CJ also points out that, without continued funds, it's uncertain if the project's workers can continue to maintain Forest City's 1,370 hectares for long.
"In this sense, we had a lucky escape," CJ says, "As if we try to sell at this point, I'm not sure if anyone will even be interested. If we had spent longer deliberating, we might be saddled with a huge liability by now."
The couple is still not considering a home in Singapore though, as they feel prices now are high. Instead, CJ says their next property purchase will likely be in Bandar Seri Alam, where his father-in-law works at a university. CJ still believes that property in Johor is a good deal at the moment:
"Forest City is an outlier. If you compare price and quality of living, homes in JB are still better for family life to me; the food is better and the pace of life is gentler. And since it's so close to Singapore, I don't feel as if we're missing out on much."
For more homeowner stories and experiences, follow us on Stacked. We'll also provide you with in-depth reviews of new and resale projects in the Singapore property market.