BTO

Tengah HDB town – 3 reasons why you want to live there
Sean
June 19, 2018

5

min read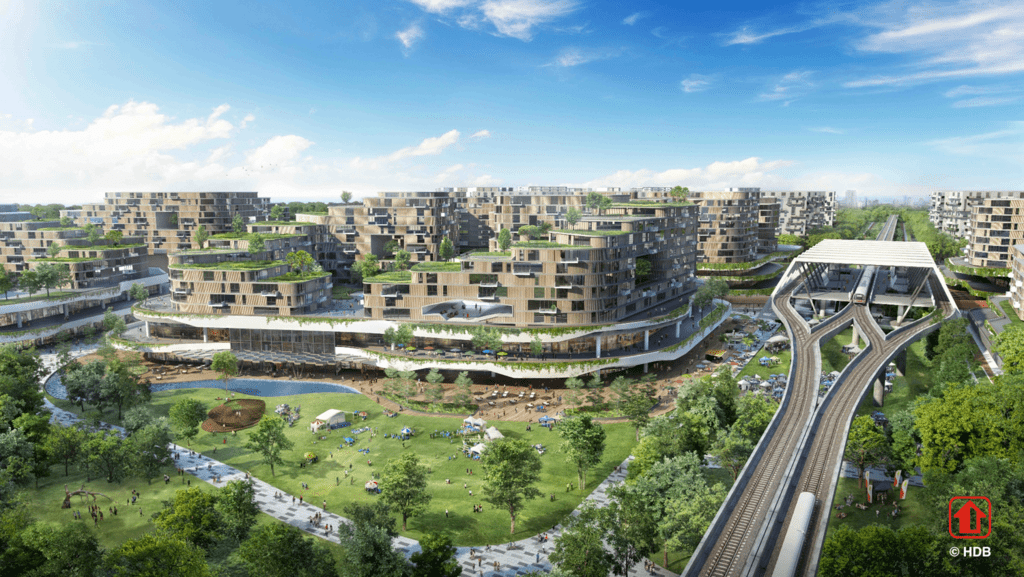 If you are a young couple looking at your HDB BTO options, there is no doubt that you would have heard of the new Tengah HDB town. Dubbed the "Forest Town" the upcoming November launch is very much anticipated as it will be the first new town in more than 20 years. (No prizes for guessing the last "new" HDB town, hint: it starts with a P). This new Tengah HDB town is part of the move to build 17,000 new flats in 2018, the third consecutive year that the BTO flat supply is around the 17,000 mark. As with the launch of Punggol all those years back, any new HDB town in Singapore is not particularly attractive at the beginning, so what makes the new Tengah HDB town so special? Here are 3 reasons why the new launch should have you all excited.
1. Tengah HDB "The Forest Town"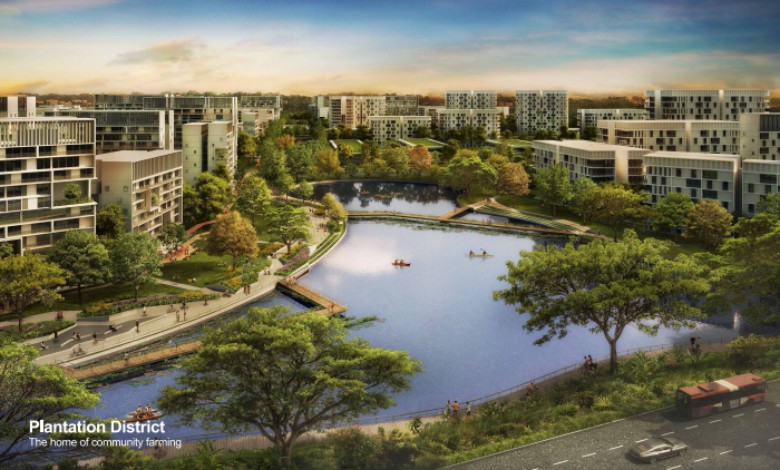 With Singapore commonly known as the Garden City around the world, it is no surprise here that the new Tengah HDB town will have a huge focus on being green and sustainable. A forest fringe will be built around the town and a 100m wide 5km long forest corridor hiking trail will link Tengah to the other green parts of Singapore. This includes the Western Catchment Area and the Central Catchment Nature Reserve. Greenery will be constructed in throughout the town and a large 20 ha Central Park (that itself will boast a forest amphitheatre) will be the main focus to "community farmways" that will run through the various housing estates.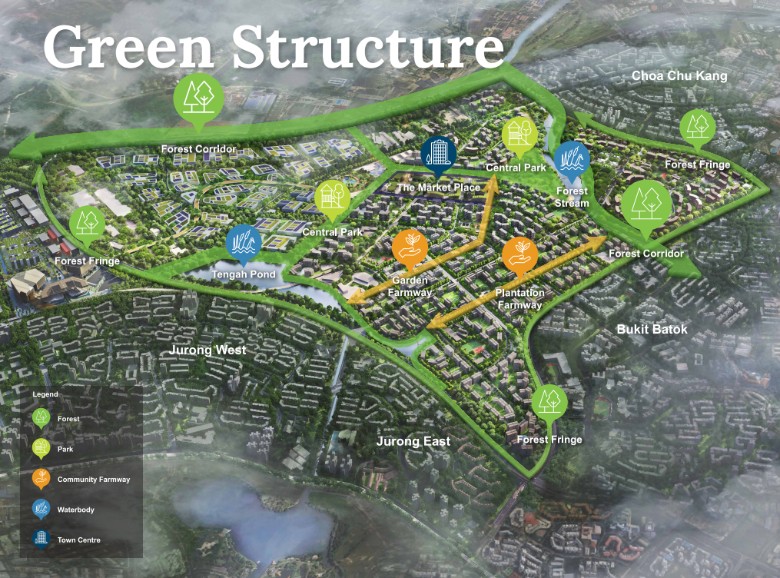 The forest corridor will also comprise of secondary forest species that include more native rainforest species with the goal to create a rich forest habitat. Tengah HDB town will have a total of five housing districts, Plantation, Garden, Park, Brickland and Forest Hill. Plantation will be the first district to be constructed. Not to mention community farms as well, which does sound rather intriguing so think hobby farming and gardening for all you green thumbs out there.
2. First car-free Town Centre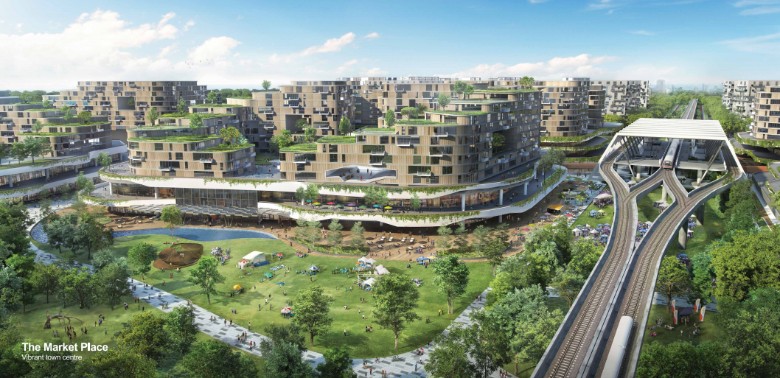 Leading on from the green initiatives is the bold claim that Tengah will be the first HDB town to have a car-free Town Centre. If you have severe attachments to your car, do not worry, this just means that the traffic will run underneath the town instead. How futuristic does that sound! Residents of the future Tengah HDB town will be able to move from their homes to shops and the MRT station without having to cross any roads at all. So parents among you need not worry about your kids having to cross roads from now on, that is all taken care of! Of course, with regards to the Government initiatives of trying to promote a car-free society, all roads in Tengah will also have walking and cycling trails.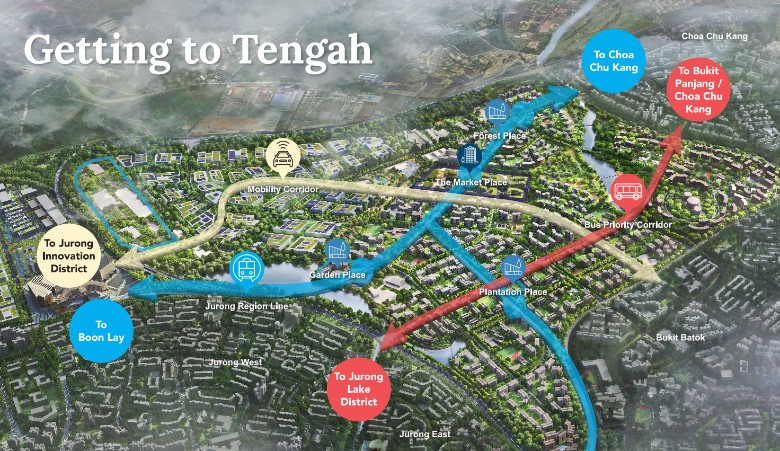 This car-free Town Centre will be part of the Park District, but this will only be developed later so the first residents of Tengah will be living without a Town Centre. Not to worry as each district will still have its own neighbourhood centres. The downside here would be the completion date of the Tengah MRT station, which is only scheduled to open in 2026. But when it is done, you can look forward to increased convenience as Tengah will also be connected via 4 Jurong Region Line (JRL) stations to Jurong Innovation District and Jurong Lake District.
Read this next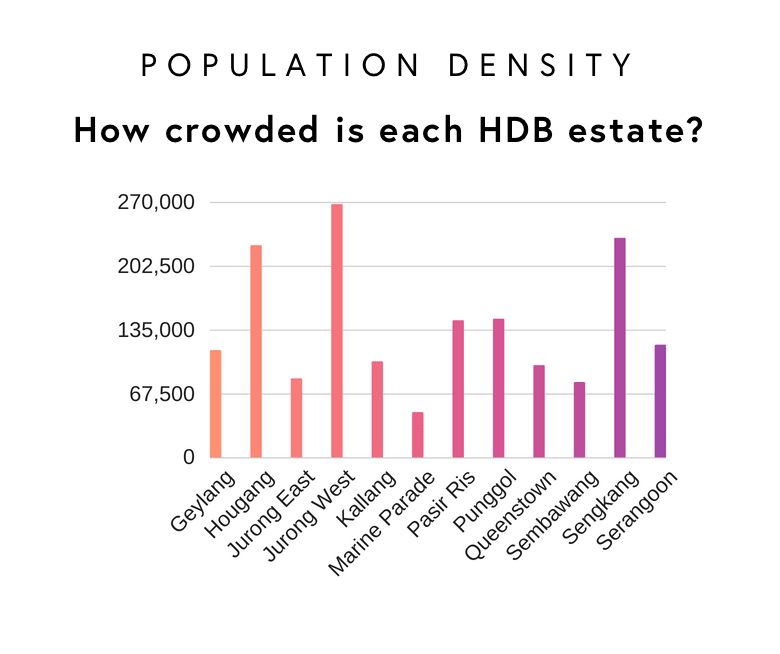 3. Futuristic "Coolest" HDB Town
As part of the green and sustainable push, Tengah HDB town will also be the "coolest" town in Singapore. This is all thanks to a computer simulation tool called the UM-MIST (Urban Microclimate Multi-physics Integrated Simulation Tool) and this will be the first time that it will be used in such a large scale. Using the tool, planners will be able to optimise buildings and greenery to maximise wind flow and encourage natural ventilation within the town. Not just that, the tool can identify areas that receive more sunlight so more greenery can be planted strategically to lower the overall temperature of the HDB town.
Coming down to the buildings itself, the flats will have tracking systems to monitor the usage of public amenities such as lifts and lights. Also they will be enabled with digital infrastructure such as data points so that residents can install smart technologies like a utilities monitoring system. There will be additional sustainable features such as water-saving eco-pedestals in toilets and a smart pneumatic waste collection system that will transport rubbish underground. Let's just hope this does not get in the way of the cars!
If you would like to find out more about Tengah HDB town and the future model that all other towns will be based on, you can do so here!
As always, feel free to leave a comment below or you can always reach out to us at hello@stackedhomes.com!