Commentary
Singapore's Worst-Rated Condos On Google: Are They Really That Bad?
Ryan J
September 4, 2023

8

min read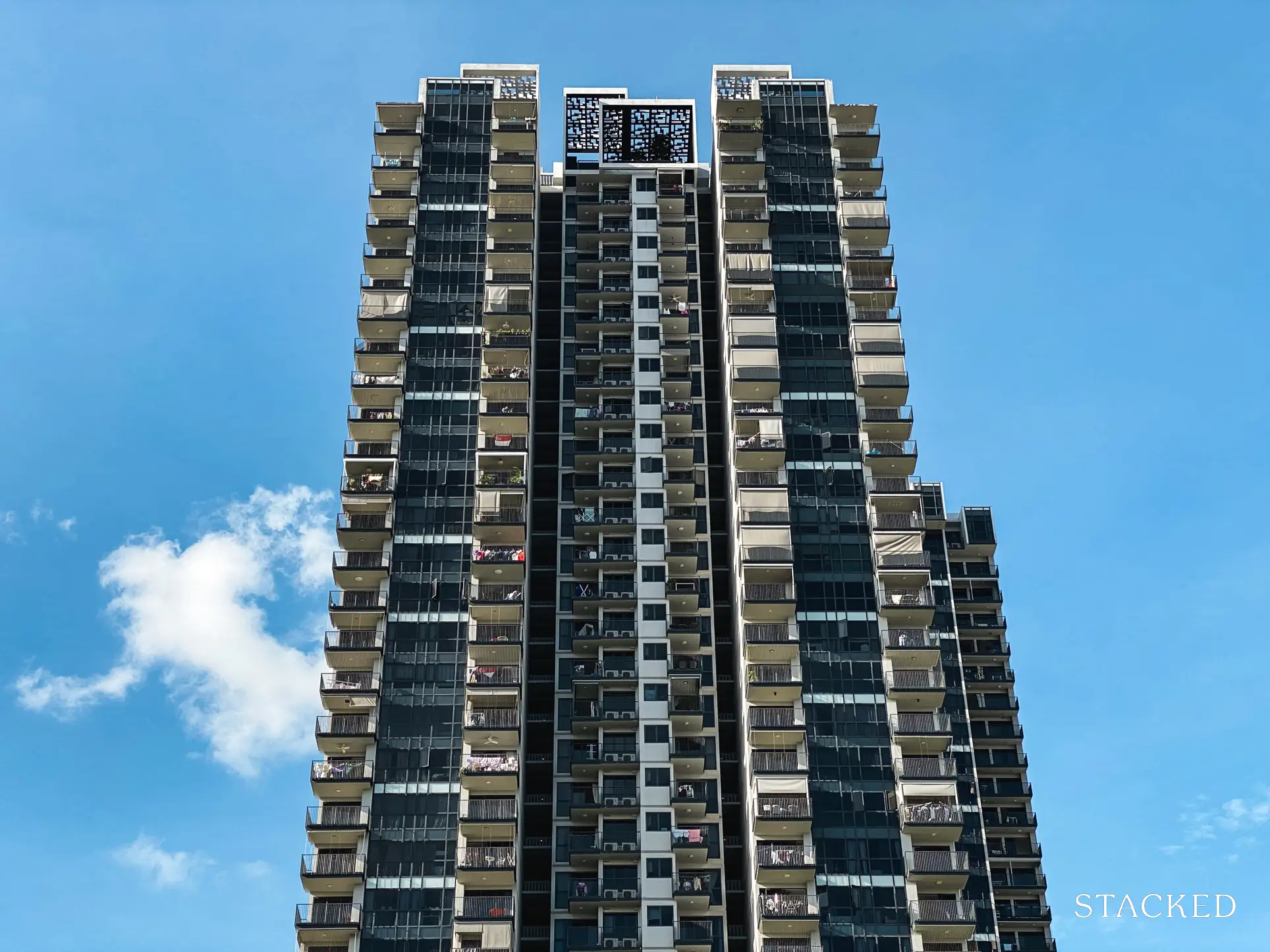 8
min read
Most home buyers know that online reviews have to be taken with a pinch – nay – a heaping spoonful – of salt. Depending on the platform, these can be gamified or even fake – there are even businesses online that can churn out reviews for you.
And the same probably goes for online condo reviews. For most, this would be seen on Google, but it's frankly not going to be the best representation. Half the time, it's angry comments left after a fight with a security guard or condo management (sometimes it may be a property agent hyping it up). But at the same time, there may be a kernel of truth in it. After all, someone has to get really worked up to bother with leaving a bad review (people are much less excited about condo reviews than restaurant/movie reviews). This week we looked at some of the worst-rated condos online, to see if they're as bad as all that:
A note on the condo reviews:
The reviews were posted by anonymous people on public websites, with all the usual issues that entail. There is no way to verify these claims or experiences, and we do not vouch for the accuracy of these reviews. What you see here is simply what we saw online. 
1. iNZ Residence
iNZ Residence is a very curious development, as it is one of the rare few that has a Google profile for different blocks.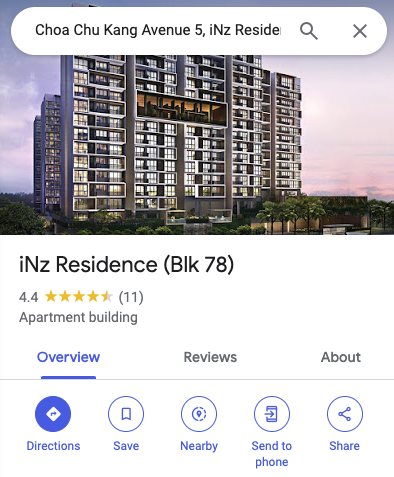 For example, iNZ Residence (Blk 74) has a poor Google rating of 2.8 from 6 reviews, whereas iNZ Residence (Blk 78) has a much better Google rating of 4.4 from 11. So depending on which block surfaces for you, it may provide you with a very different perception of the development.
In any case, this is also a prime example of why you have to filter each review to see if the rating has a proper justification. For the block with the poorer ratings, you can see that each poor review has no text at all.
As such if you are looking for something more substantial, here's an interesting comment from Hardware Zone on iNZ Residence:
"further MRT
Forest attract insects.
Only one side hv sky view. the other side hv forest view. No best of both world.
Rooms are quite small compare to others. Somehow visionaire looks better."
For the most part, however, complaints are focused on accessibility issues. When iNZ was completed in 2019, there was no MRT station nearby. That's not too surprising for an EC (most ECs are further from MRT stations), but relying on shuttle buses – or the bus connections opposite Block 489A may have meant longer travel times.
We think an improvement is on the way, however. Choa Chu Kang West MRT station (JSL) might be within walking distance, once it's up in 2026. This is just one stop from Choa Chu Kang MRT (NSL, JSL), where Lot One is also located. This is the major mall for the area, so this could be considered a big upgrade amenities-wise.
For now, amenities are mostly tied to the nearby HDB enclave, which includes Sunshine Place (an HDB-run mall).
There's also some potential future value, from the development of Tengah town. This is close enough that in the future, iNZ residents may benefit from malls, services, etc. in the adjoining town as well as Choa Chu Kang itself. But this is far in the future, as Tengah is just barely getting off the ground.
For those who have an investment mindset (i.e., they want to sell this EC after five years and upgrade), iNZ probably isn't ideal. Most of the major upgrades, like the MRT station, are kicking in after the five-year mark; but opinion is likely to improve afterward.
2. Regency Lodge 
Unfortunately for small developments that aren't very well known, you won't be getting many online reviews on Google anyway. As such, the issue of poorly rated developments happens more easily, as one bad review can easily affect the overall rating.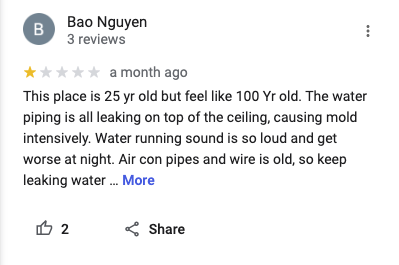 Regardless, the reviews here are a little more damning – pointing out that it seems older than it already is, with supposed water leaking being a problem. There was another review that concurred with it (although having the same surname is a little suspect), but since these are recent, you should definitely check them out being proceeding with renting/buying.
Other than that, there's not much information available on this very small (20-unit) development, but we can see why someone expecting District 10 lavishness might be disappointed. Apart from a bare-bones swimming pool and BBQ area, this condo lacks other facilities.
There isn't much differentiation between Regency Lodge and a pure apartment property (i.e., a private property with no common facilities) – so between the two, buyers might question why they wouldn't just go for the latter. Plain old apartments would likely be cheaper, and incur lower maintenance.
(And with 1,280+ sq. ft. units transacting at $2.4 million, as of 2021, Regency Lodge is not what the average Singaporean would consider cheap).
Also despite the recent addition of Great World MRT Station on the Thomson East Coast line, it is still a bit of a walk. Great World City is close, but you're still walking over 12 minutes to get to the general location.
Nearby amenities (on foot) are concentrated at Valley Point Shopping Centre, where you'll also find an NTUC. There are also various food options along the shophouses at River Valley, some of which are also open till pretty late.
Regency Lodge isn't bad if you like privacy and a quieter area; what's happening here is a matter of contrast. Regency is a smaller property with very basic facilities, in a district where flashy, high-end developments are the norm.
3. Crystal Heights
Crystal Heights has a current average rating of 3.2 on Google from 5 reviews. But a little digging on each would reveal that the motivations of each reviewer are a little strange, despite their accounts having lots of reviews.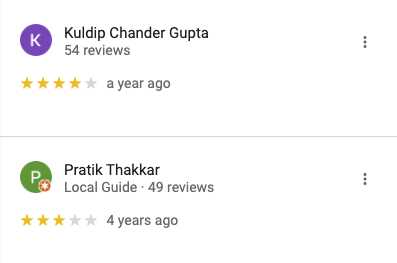 Nevertheless, Crystal Heights does have the advantage of being in a landed enclave. Pasir Panjang Hill Road is one of the quietest enclaves in Singapore, and having just 17 units helps even more with privacy.
The main issue is similar to what we saw in Regency Lodge: the land area is so compact, that there's no room for a full suite of facilities. Beyond a basic pool and BBQ setup, there's nothing else. This makes it feel more like an apartment complex than a true condo.
The location isn't the most convenient, but it's not really fair to say the amenities are too few, the area is inaccessible, etc. This is a landed area, and the whole point of landed enclaves is to be distanced from noisy hub areas, where the mall, train station, shops, etc. are located.
Crystal Heights is also not as bad as other landed areas we've seen, with regard to public transport. It's even possible to walk out to Haw Par Villa MRT (CCL), although it's admittedly a long walk – possibly over 10 minutes. However, we did speak to someone who lives less than five minutes from Crystal Heights, and he did have this to say:
"It's very scary to walk in and out in the evening, because it's quite deep in, and the whole place is very quiet. It's also unsheltered, so if it rains halfway, you better carry an umbrella. I think it's okay if you have a car; I really don't like to walk to the MRT from here. Also, some parts here are on an incline, so I think for senior citizens it's tiring."
4. Amaninda
Amaninda has a Google rating of 3.3 from 11 reviews, which isn't great. But again, once you dig deeper into the reviews, you'll see that the main complaints seem to be the rude security, and 2 from a supposed cheater who seems to be either a resident or worker there.
Nevertheless, for those wondering, Amaninda is in quite a desirable location. Novena MRT station (NSL) is within walking distance, albeit a long walk at 11 minutes. Nonetheless, proximity to Newton – and hence to Orchard and the CBD – would make this still considered a convenient central location.
VeloCity @ Novena Square is also near the MRT station; this is a major mall that can fulfill most residents' needs. Alternatively, Balestier Hill, an HDB-run mall, is just within a five to six minutes walk of this condo.
Perhaps the low rating is related to Thomson Medical Centre, which is just across the street. Some homeowners dislike this for taboo reasons; others may not like the occasional noise disruption (e.g., ambulance sirens at night).
Another possibility is the general noise and traffic of the Novena area. Family condos here are a tougher prospect, due to the lack of green space. Walk out from Amaninda, and the first thing that hits you is the roar of Thomson Road, and the urban density of Novena.
Nonetheless, for those who want to be within two train stops of Orchard, Amaninda's faults can be overlooked as minor.
5. Sky Vue
Sky Vue currently has a ton of reviews on Google, 172 to be exact, giving it a low score of 3.6. This points to a bigger issue within the condo that is worth looking at. If anything, it's surprising to see Sky Vue get such a lukewarm rating, as it has a history of profitable transactions (187 gains and just 1 loss, according to Square Foot). This is one case that perhaps shows that online ratings have little relevance to the eventual performance of a condo, with maybe just some effect on tenants looking for a home.
This made us very curious to look into the reviews, and the outcome was straightforward. All the bad reviews were due to the strict management and apparently rude security. It's a tough read about rigid practices (and very quick clamping of vehicles), which promotes a rule-adhering crowd, but perhaps not one that sounds like a hospitable home.
So much so that this prompted a gem of a review:

Beyond the reviews, Sky Vue is in a strong location, as it is a quick walk across a currently empty field from Bishan MRT (CCL, NSL). This also puts Sky Vue in the proximity of Junction 8 Mall, which is next to the Bishan MRT. This is one of the most convenient locations you can find, with solid bus and MRT access, as well as most amenities within walking distance.
Sky Habitat, one of Singapore's most iconic condos, is right next door to Sky Vue – and in terms of facilities, Sky Habitat is difficult to beat. The initial entry price for Sky Vue may also contribute a bit to this prejudice:
Sky Vue was considered quite affordable at launch, with its one-bedders averaging below $900,000, and its two-bedders being in the $1.1 million range. Conversely, Sky Habitat had to relaunch with lower prices, perhaps cementing its reputation as being the more luxurious of the two.
Regardless, Sky Vue is one of those rare ones, where its reviews don't match its real performance.
If you have any insights into the above, do comment let us know. We're always interested in homeowner experiences from around Singapore. You can also follow us for future updates or reviews on Stacked Homes.