Investment

Should You Rent Or Sell Your New Launch Condo In 2023? Here's How You Can Decide
Ryan J
January 26, 2023

10

min read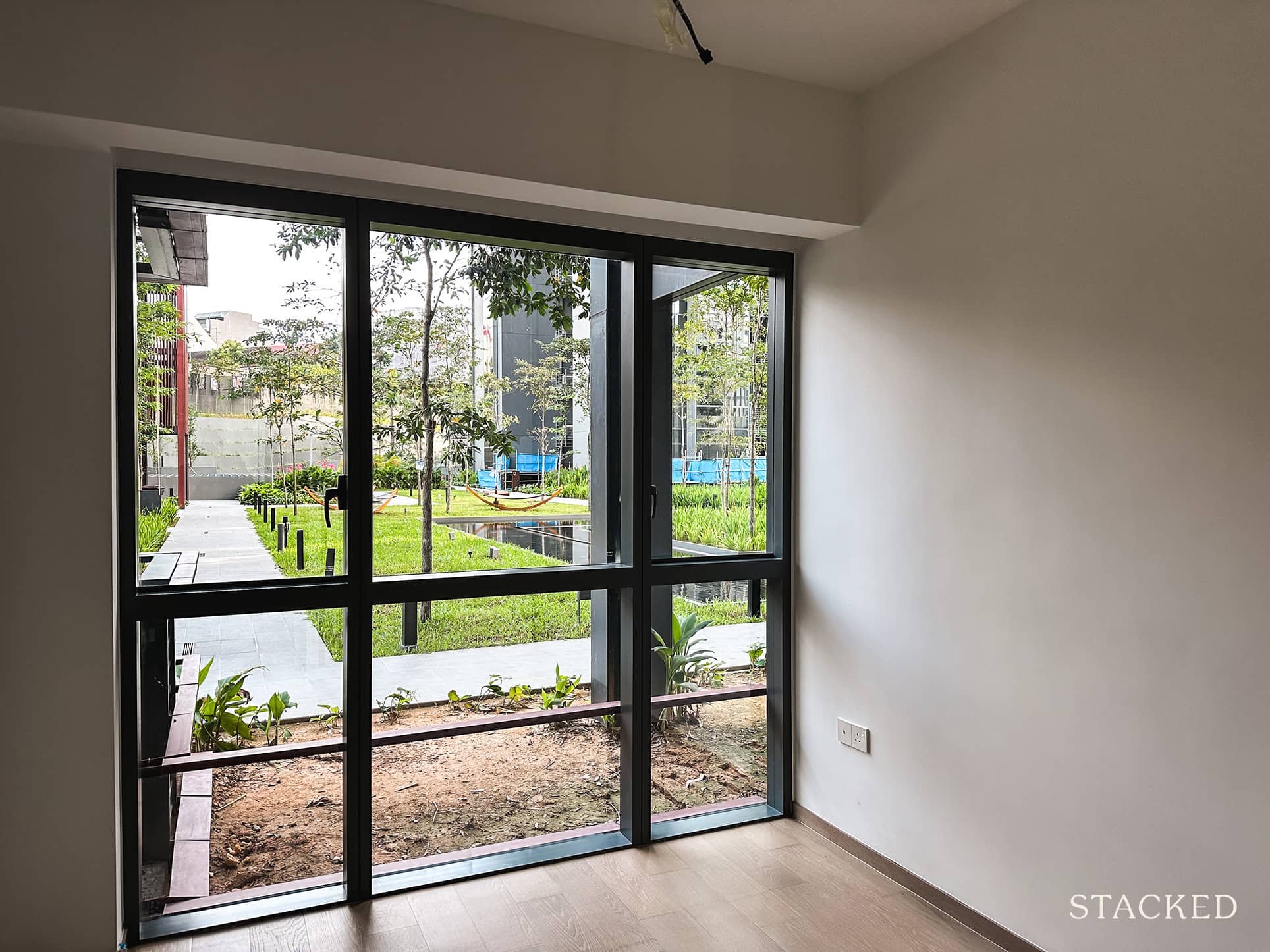 10
min read
You're one of the "lucky" ones that bought a new launch condo in 2019/20 before the prices shot up because of the effects of the pandemic.
You may have bought it as an investment property, or maybe you even had the intention to stay, depending on how well the project turned out.
But now that it's completed, property prices are at a peak, and rental rates have never been better. Naturally, you are at a crossroads:
Should you take advantage of the peak to rent out or sell your new launch property in 2023?
While it seems like you can't lose either way (which is true), there are some who also believe that property prices may be coming down soon, given the higher interest rates and seemingly unstable economy. So is it worth renting out for a few years, riding out the recession (maybe), and then selling at an even higher price at the next peak? Or is it more likely that you will rent high now, but when you need to sell, property prices would have (just your luck) fallen back down to earth?
You'll likely hear conflicting opinions from different realtors and investors; some will tell you to cash in while prices are high, and others will say it's the best time to be a landlord. Here's what you need to know, to come to a conclusion:
Why is there no single answer?
At the most basic level, this is because not all properties provide the same rental yield, or the same gains when sold. If you have a shoebox unit that you bought at a peak, but is now consistently providing yields of five to six per cent, holding on may be smarter than trying to cash out for slim gains. Conversely, if rental income seems to be stagnant despite the market, then your situation might favour selling.
The correct answer depends on the performance of the property in question, as well as your own financial targets.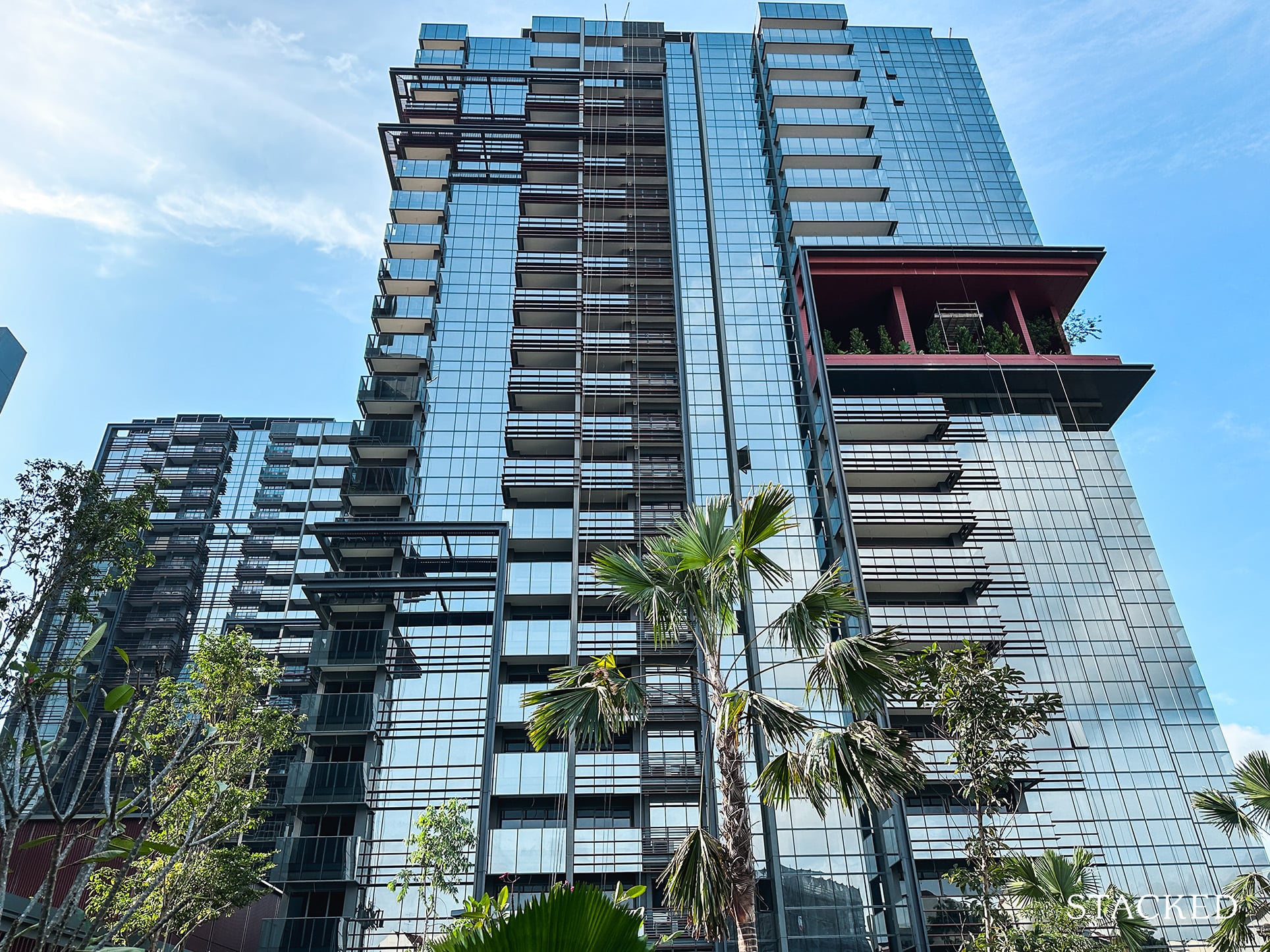 Important things to remember before deciding
Before we get into it, here are some important things that many property owners overlook or forget:
1. The interest rate portion of your home loan is tax deductible
Many readers have voiced concerns over rising interest rates. While rates are rising (the average home loan rate is now three per cent per annum), remember that landlords can claim the interest portion of the home loan as a tax deduction.
Do be aware of this, if you're considering selling to escape interest rate hikes.
2. From 2022 onward, landlords can claim their agent's commission as a tax deduction, for the first tenant
This is quite recent and applies as of YA 2022. To quote from IRAS:
"Agent's commission, advertising, legal expenses, and stamp duties incurred to obtain, grant, renew or extend a lease for first and subsequent tenants are allowed."
It's one other benefit to consider when deciding whether to rent out your unit.
3. The ABSD is now at 17 per cent of property price or value, whichever is higher
If you bought before ABSD, or when ABSD was lower, then bear in mind you won't escape the tax a second time. If you sell your second property now, any future attempts to buy a second home (barring exceptions like decoupling) will incur the ABSD.
For some buyers, this may mean there's no "undo" function to selling. Once you decide you sell and give up on rental income, it may not be financially viable to try and own a second investment property again.
(Unless the ABSD vanishes or is reduced in the future, but remember this "temporary" measure has only gotten pricier over the past decade).
Now that you know some of the important information, here's how you might make your decision:
1. Consider the freehold or leasehold status of your property
We are being quite general here, but freehold properties generally reward a longer holding period.
A freehold property is typically bought at a premium of 15 to 20 per cent, compared to a leasehold counterpart; and one of the main advantages is against lease decay if you are planning to hold on for a longer period. When it is an older development, it can also be seen as more attractive as an en-bloc prospect (the developer does not need to pay to top up the lease).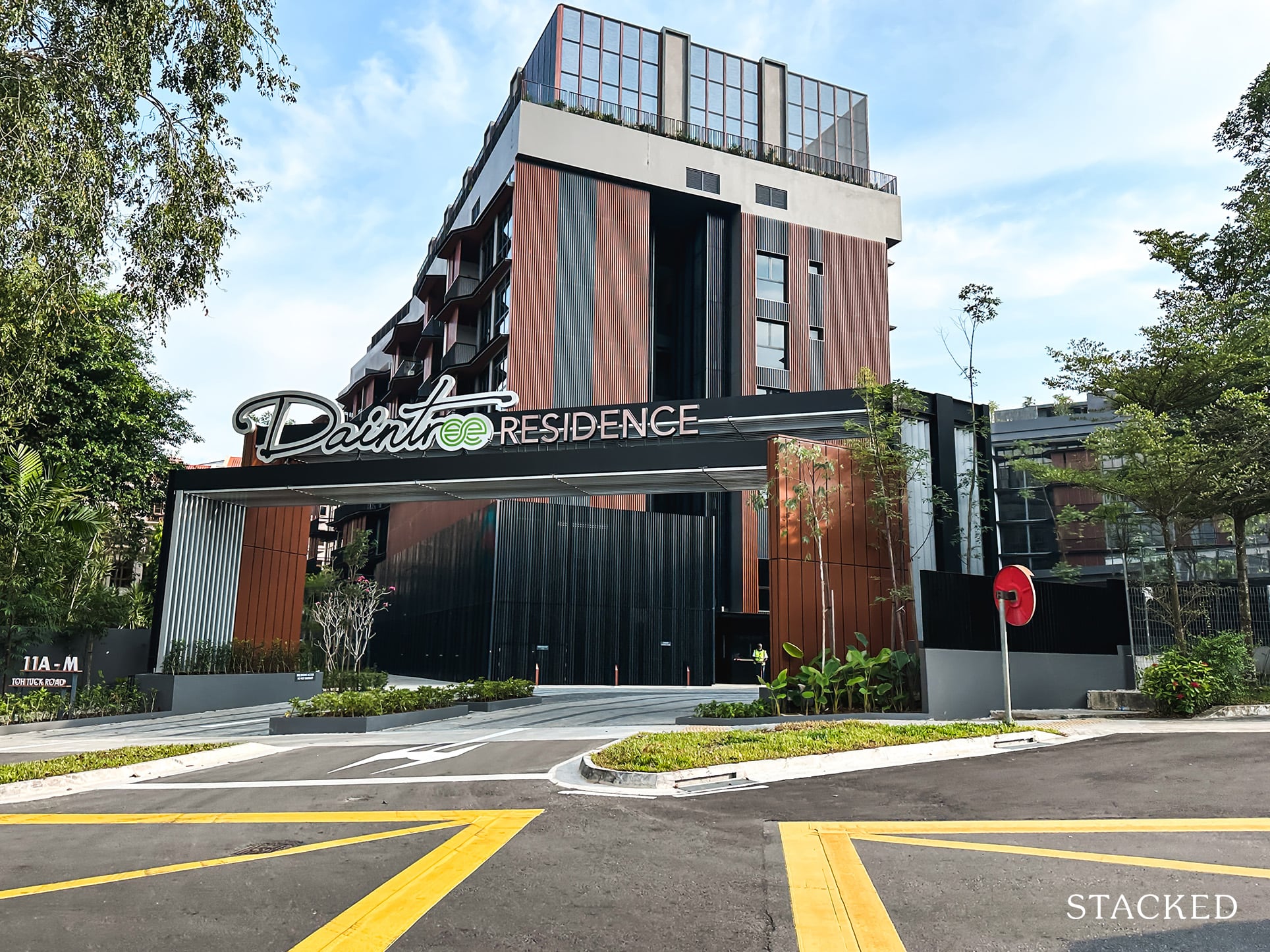 However, these advantages are seldom evident during the earlier years of a condo's existence – a leasehold condo will generally show better rental yields and gains if sold within the first one to two decades of age; this is simply due to its lower initial cost. It's usually among older condos that freehold status starts to show its edge.
So if you've bought a freehold property, but have only held for a short period like five years or less, your gains may not be that impressive; you may want to consider holding on and renting for longer.
Conversely, if you bought a leasehold property with the specific aim of quicker returns, you may want to move fast to realise your gains at a market peak.
2. Would you need a replacement home after selling?
It's not uncommon for some singles or young couples to live with their parents, while they rent out the property they bought. We sometimes see this among younger homeowners in their 20s, who may need the first few years of rental income to afford their property (E.g., they rent out the property for three years and accumulate savings, before they move in and renovate).
If you're in this situation, bear in mind that if you sell high, you'll probably buy high as well. You may be better off holding on and continuing to rent out until you're ready to move into the property yourself.
3. Attempt to sell at a higher-than-realistic price, and accept whatever happens
Using this approach, some property owners let luck/the free market decide for them. They will list their property for a price that they know is above market value, then sit back and see what happens.
If they can still get a high price for their property, they win on returns. If they can't get a high price, they continue to rent out and generate income. Some may perceive this as a "no-lose" situation.
This is likely what happened with the 4-bedroom sub-sale units so far at Boulevard 88. The first was sold at a profit of $3.12 million over a period of fewer than 3 years (even with the SSD, the seller has definitely made a very tidy sum). This has set the precedent for the rest of the sub-sale units, which have all subsequently sold for higher prices.

While we don't know the story behind these transactions, it's likely that the current asking prices are just too good to turn down for these owners.
We also know of one case in 2022 where a seller listed her landed property at above market value and found a buyer on the same day. This was well worth paying off her tenant to break the lease and sell. Of course, you can also sell the property with a tenancy, it all depends on what the buyer wants to do with the property.
(Ps. There may be some angry comments directed at people who do this; they're sometimes perceived as evil and a cause of rising home prices).
4. Check for surrounding future developments
Check the URA masterplan for surrounding developments, particularly changes in plot density. If you see newer condos appearing nearby, this could mean competition in terms of rental; and bear in mind that some tenants expect older condos to charge less.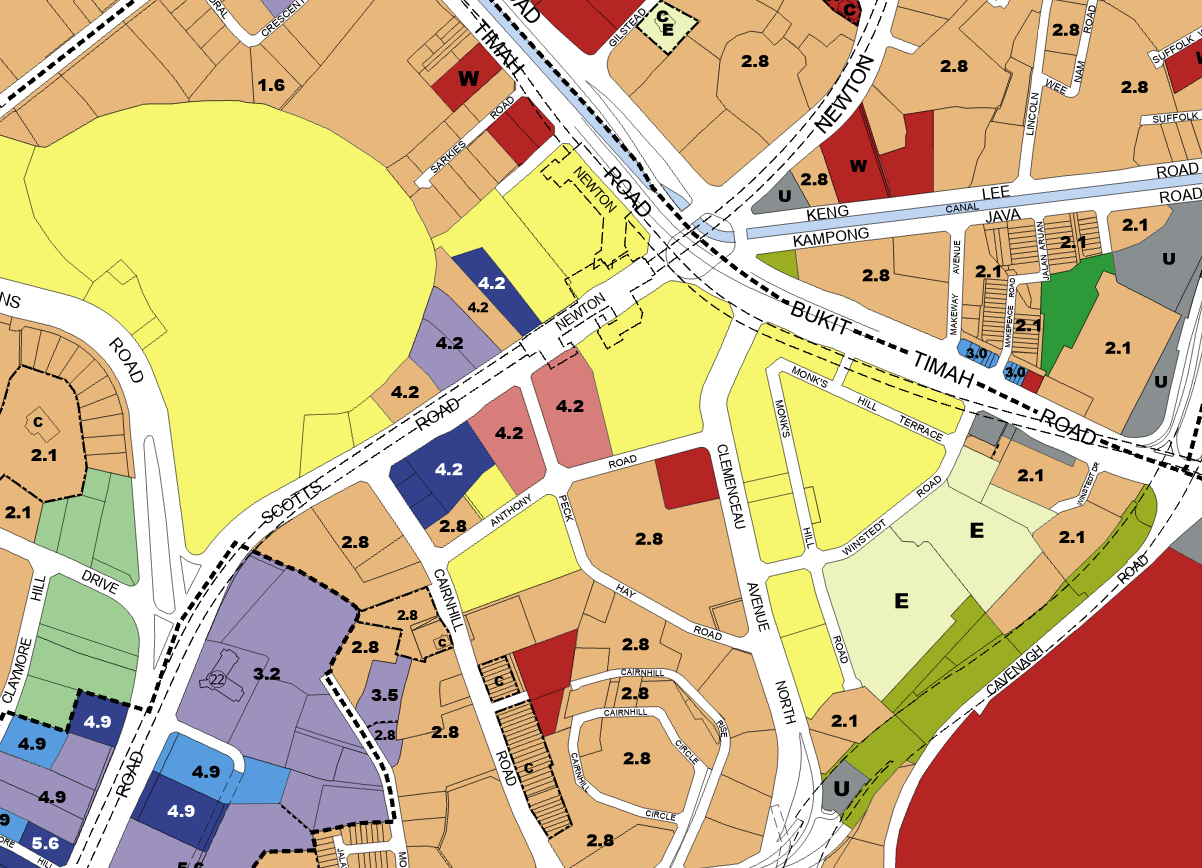 (Check out this article on how to decipher the URA master plan).
A mega-development (1,000+ units) appearing nearby may just be bad news for landlords; especially since such developments tend to have more room for common facilities. It may be worth considering an exit earlier, depending on your future investment plans.
Besides providing competition for tenants, there's another reason nearby new launches might prompt you to sell: new launch prices have a knock-on effect on existing properties. As the general price psf climbs for the area, you may find your condo increasing in value as well.
On the other hand, if there are no new launches nearby, you may have found a nice niche spot to continue renting out, minus competition.
5. Act based on a pre-existing financial plan
This assumes you have an existing retirement plan, with quantified goals (e.g., $X in assorted assets by age Y). It's quite important to do this before you make decisions like whether to sell; otherwise, you have no sound basis for any decision.
One possible approach is to stick strictly to the plan, and sell if you'd meet the target amounts; ignore any "gut feel" about holding on for rental gains. Conversely, those who plan on their second property to provide post-retirement income may decide not to sell, regardless of the market peak (remember that, if you do, buying another investment property in the future will come with the burden of ABSD).
Timing the property market is risky, and it's not wrong to prioritise retirement or other financial goals over market fluctuations.
It's all about your exit plan
Ultimately, the question of whether to hold to rent or sell right now is just dependent on your exit strategy.
For example, if you are a couple that bought a 2 bedroom new launch condo for own stay/maybe investment and have plans to upgrade to a bigger space in the next year or so, it could make more sense to just sell the property and keep your options open as you search for a more suitable home. It may not be worth renting it out to earn the rental income in the interim as a tenanted house is typically more difficult to sell (arranging for viewings with potential buyers, and some people want to move in right away). This may cause you to lose out on a more suitable home because you got stuck trying to sell it in time. Not forgetting, the younger you are, the easier it is typically to make the jump to a bigger property because of the longer loan tenure.
If your consideration of selling now is because of fear that prices may fall soon, then that is a valid concern. There are definitely risks on the horizon that may affect the property market – but realistically given the number of cooling measures imposed, how far can property prices really drop in Singapore? Barring a catastrophic event, it is unlikely that property prices will be as volatile as they were before the ABSD and SSD were implemented.
As for renting out now to take advantage of the high rental prices, it certainly makes sense if that has always been your intention. Whether property prices drop in the next few years will be irrelevant, if you are planning for a longer hold anyway.
If you want help deciding on your specific unit or project, do reach out to us at Stacked, so we can help with the appropriate comparisons. You can also check out our reviews of new launches, to gauge the possible impact on your rental properties nearby.