BTO
Should You Forfeit Your BTO Selection? 5 Things To Consider First Before Doing So
Ryan J
March 14, 2023

7

min read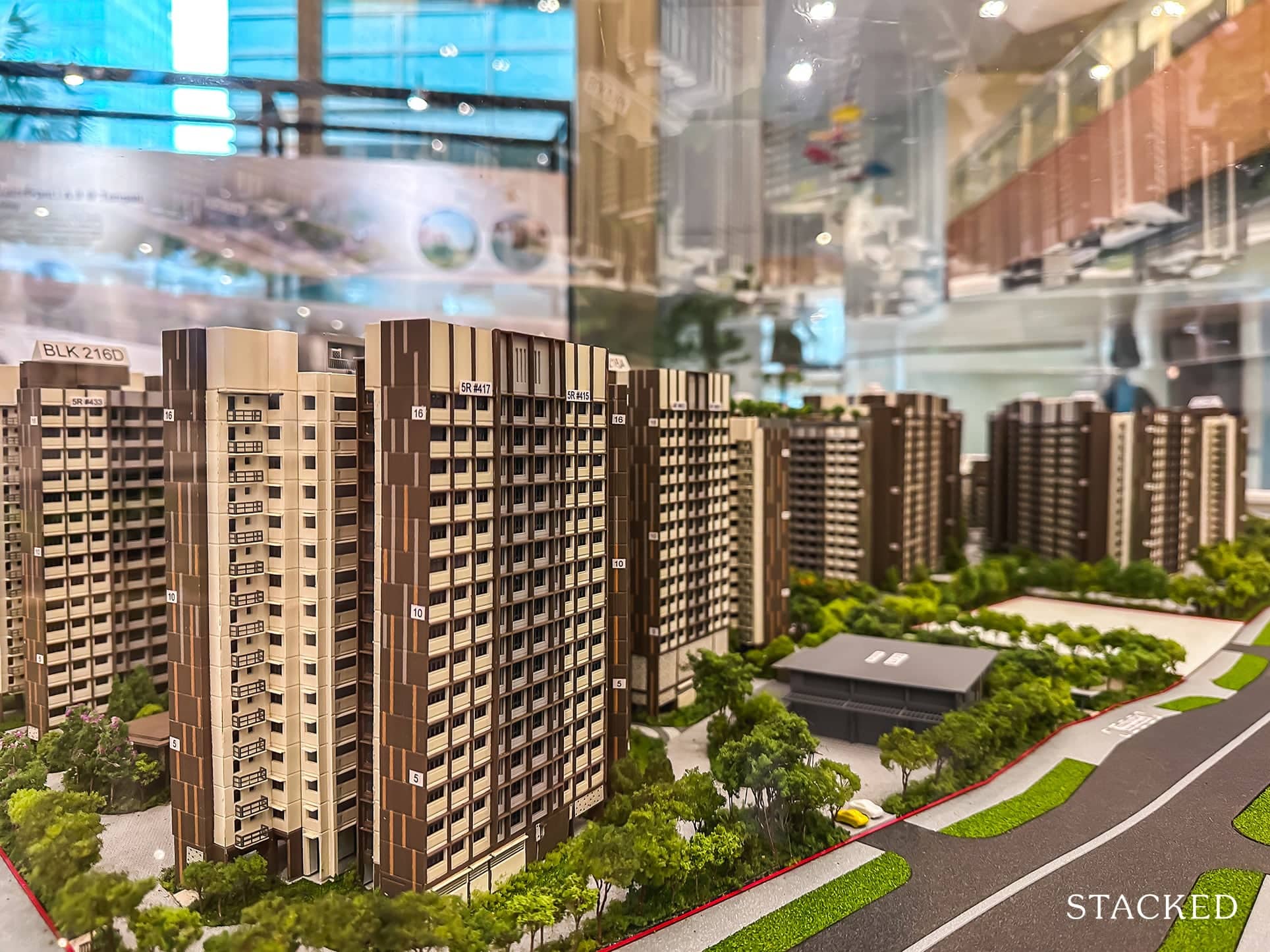 7
min read
With the new rules on backing out at BTO selection, we've begun to hear more of this question lately. Some buyers may end up between the proverbial rock and a hard place: should you be uncomfortable for many years in a unit you dislike, or should you run the higher risk of failing to get a BTO flat the second time around? The answer is subjective, so consider these individual considerations before you decide:
For the implications of backing out at unit selection, do check out this previous commentary where we covered the topic in more detail.
1. How long do you intend to stay in the flat?
Obviously, this will be the first question to consider. If your intention is to sell soon after the Minimum Occupancy Period (MOP), then it may be best to bite the bullet and take what's offered.
Because you're going for a BTO flat, you would already expect to wait about eight to 9 years (from construction time to the end of the MOP). This is a significant time span, during which the price gap between private property and HDB flats may widen considerably. (Although they are launching BTOs with shorter wait times).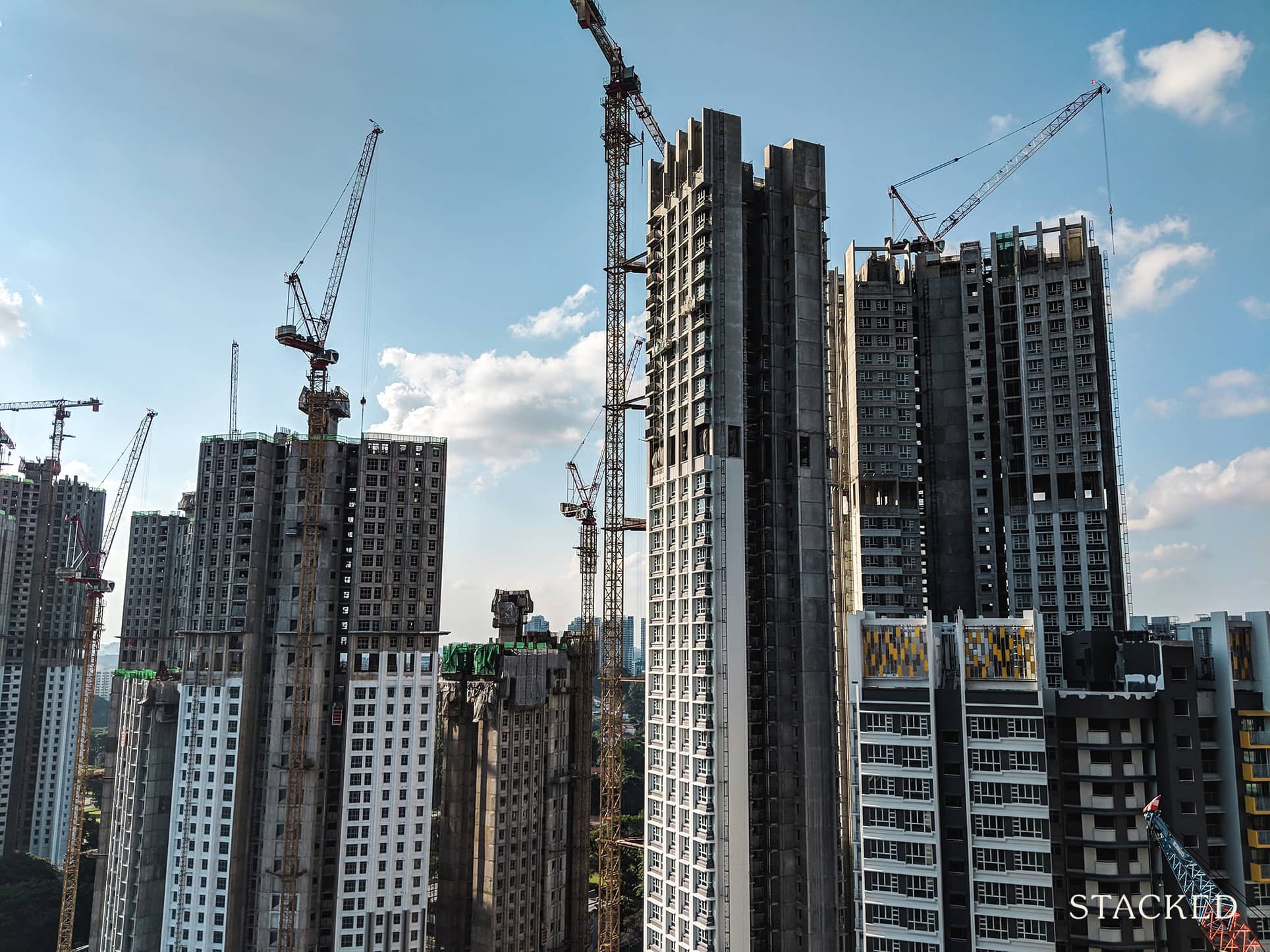 If you back out now, and end up unable to get a flat for another year or two, you will just worsen the situation. In addition, five years is not an excessively long time, to bear with certain issues like a lower floor.
On the other hand, if your intention is to stay for several decades, or to age in place (i.e., you plan to stay there for most or all of your life), then it may be worth the pain of backing out, and trying for a better unit later. Missing out for a year or two may be the smaller evil, compared to having to spend 20 or 30 years in a home you dislike.
2. Quantify the long-term costs of accepting the BTO flat
For some buyers, the issue will be change-of-life circumstances, that occurred after balloting. For example, a decrease in income, or a change of work (or school for the children).
First, do ensure you write to HDB to appeal. These situations will be judged on a case-by-case basis, so you may be allowed to back out without losing your first-timer status.
Otherwise, you'll have to do your best to quantify the costs. If your workplace is going to be too far away by public transport, for example, will you end up needing to pay extra childcare costs? Or if your income has decreased, is your way of life still sustainable after taking on the loan (even if you still meet limitations like the MSR?)
Over a long-term period, such as five to 10 years, the cost of, say, extending your rental lease might be trivial in comparison.
3. Is it viable to back out, but buy a pricier resale flat instead?
Granted, the resale market is still at an all-time high, and buying a unit often involves Cash Over Valuation (COV). The exact COV rate varies and is not published, but on the ground, we've heard of many buyers paying north of $15,000 even in some non-mature areas. 
While this is quite painful (especially since it's not covered by the home loan), it may be better than getting a BTO unit you dislike. Backing out of the BTO queue to buy a resale flat can mean paying more, but in some cases – such as upgrading – the higher cost may be worth it. 
As a very rough and simplified notion, consider that average condo prices were at $1,532 psf in January 2022. If you had waited a year and tried again in January 2023, prices were already at $1,763 psf.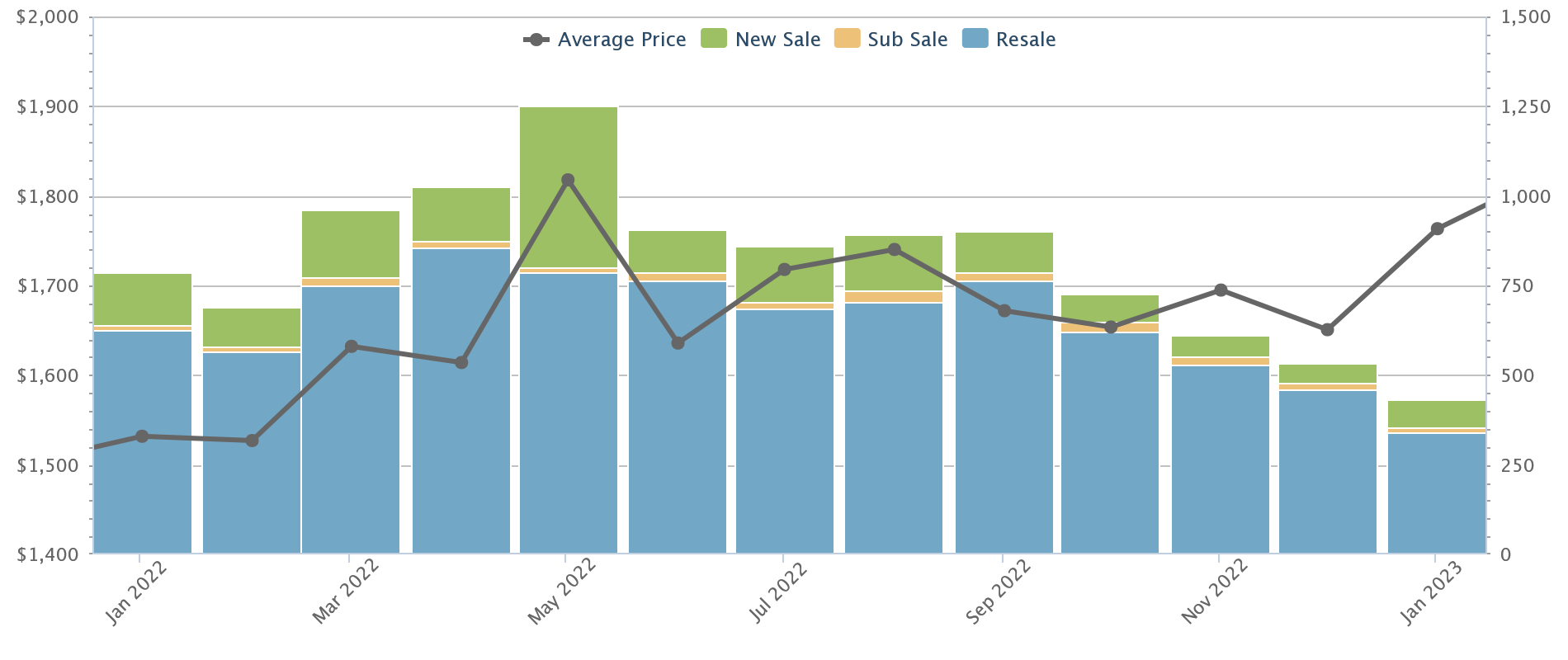 By those averages, it's an increase of $231,000 for a 1,000 sq. ft. condo unit in just a year. Paying the COV so you can upgrade sooner may be a small cost, compared to how much more private home prices may rise.
As such, those who intend to upgrade might well back out of the BTO queue, and bear the brunt of higher resale flat prices.
Also keep in mind that, if you opt for a resale flat instead, your MOP will come sooner (in exactly five years), as you don't need to wait for construction.
But for those priced out of the resale market, or who are in no particular hurry, you may as well pick what you can get for now.
4. Are you willing to accept a smaller flat, if you want to successfully ballot a second time in 12 months?
One realtor pointed out that, even if you back out and are relegated to second-timer status, that's not the end of your chances. Second-timers do still get a shot (albeit with one less ballot chance).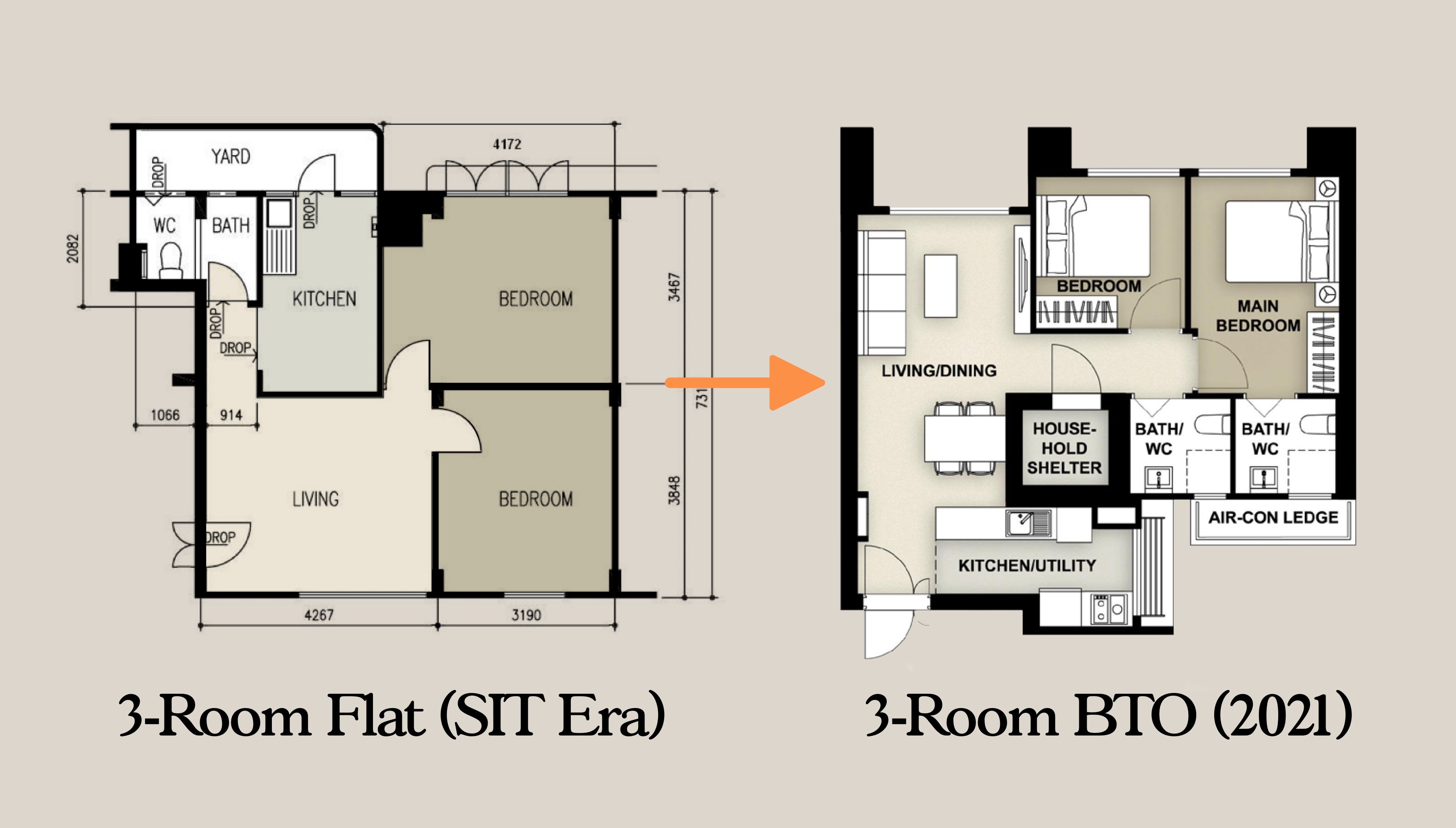 One way to compensate for this is to opt for a smaller flat, such as a 3-room instead of a 4-room flat. If you're willing to do this, you stand a better chance of succeeding even as a second-timer, as smaller flats tend to be less popular. As we've written about it here before, a 3-room HDB flat could make sense if you are looking to invest in a second property in the future, and maybe a more prudent way to begin your homeownership journey (if you are certain about your family planning status).
If you're willing to do this, you might consider backing out, and balloting for a (hopefully more palatable) unit; even if it's within your 12-month penalty as a second-timer.
5. How important are resale gains?
Some buyers are emphatic about the need for the flat to grow in value. These are not necessarily upgrades (for that, see point 1), but they may be people who expect their flats to provide a big part of their retirement; or perhaps to provide good legacy value. Unlike upgraders who want to sell in five years, they're willing to hold for long periods – but they also expect to be rewarded by the price appreciation.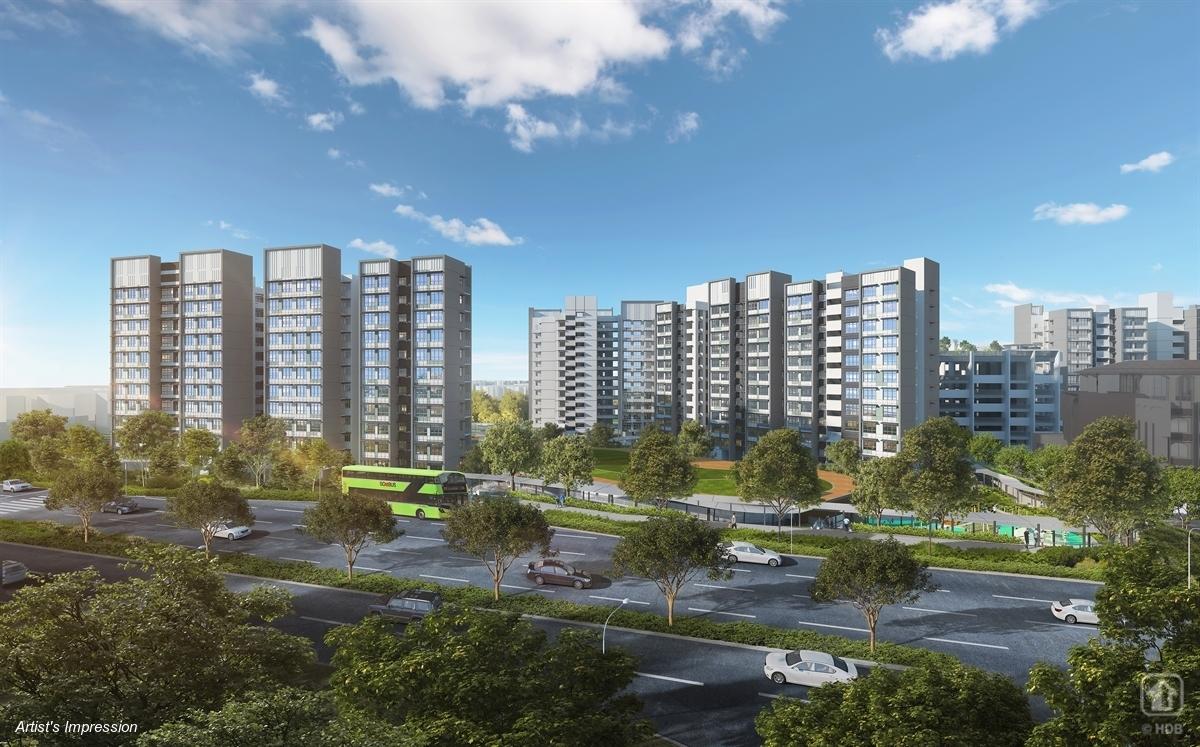 This group of buyers may have a good reason to back out and try for something better later. 
The reasons for rejecting a given unit – such as being too low, possibly being too noisy, or simply having an inauspicious number – are all factors that future buyers will consider as well. As such, those who want good eventual appreciation may want to avoid such units, and – as they're in no rush – simply wait until a better option comes along.
Ultimately, never commit to buying a property you're not 100 per cent happy with.
We hope we don't step on any toes by suggesting that; but the simple fact is, it's crazy to pay for 25 years for a unit – and bear the cost of renovating and furnishing it – if you're uncertain. It's a major life decision, to be taken as seriously as choosing your education or employer.
The cost of having to wait another year is small, compared to buying the wrong property. Remember you can't undo the decision, all the way till the end of the MOP. How old would you be by then, and how much would you have paid?
For more on the situation as it unfolds, follow us on Stacked. We'll provide you with the word on the ground, as well as commentary from realtors and other home buyers to help your decision.