Buying
Shoebox Units: Key Factors You Need To Consider
Ryan J
June 19, 2020

6

min read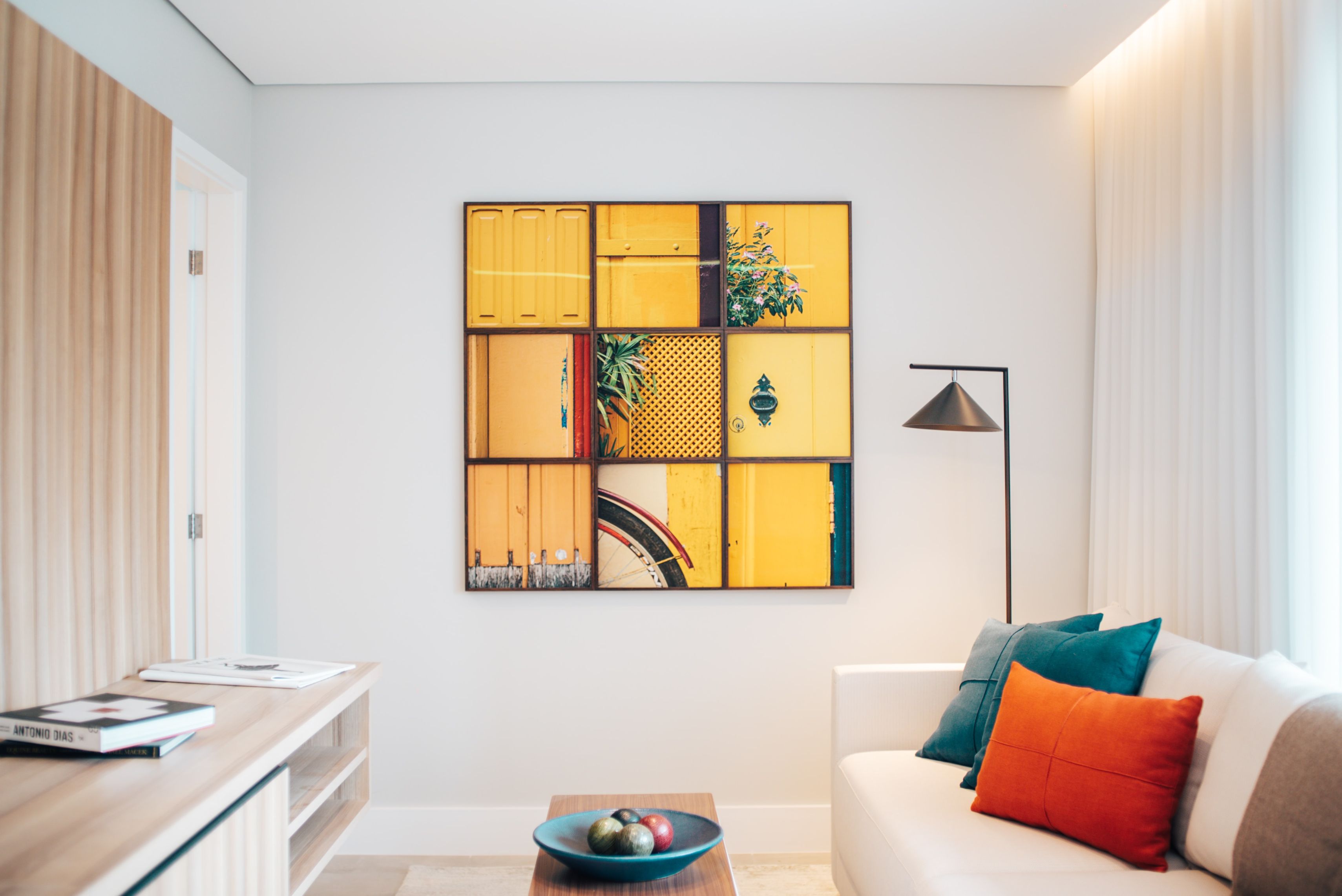 6
min read
This is Part 15 of our 18-part first-time home buyer series. You may refer to the full table below:
What justifies a whole section on shoebox units? Simple: these are often the first choice for new buyers, be they home owners or investors. Also called mickey mouse apartments (although developers and agents avoid that term now), these are low-quantum units that see you owning a property in the CBD for $1 million or under, or even a condo unit at the price of a resale five-room flat in city fringe regions. 

And yet, if you've done your homework, you'll know there are multiple views on whether you should buy a shoebox unit; and not all of them are positive. In this part of the guide, we're going to provide some clarity on the topic.
Shoebox units have shown good appreciation over the past decade
In 2010, the average price of a condo unit in Singapore was about $1.4 million. As of 2020, the average is now $1.59 million, a gain of about 12.6 per cent.
In contrast, a shoebox flat could have been bought for an average of $616,217 in 2010; today, the average value would be around $820,184 an increase of 33.1 per cent. For more on the investment potential of shoebox units, check out our article on how well they've really performed.

Besides appreciation, what are the other elements to think about?
A much higher price per square foot, for a lower quantum
Adaptability toward changing lifestyle needs
Trading rentability for rental yield
Supply is on the high side

1. A much higher price per square foot, for a lower quantum
You'll notice by now that shoebox units have a much higher price per square foot. This is a general truth of property markets everywhere: the smaller the home, the more you pay for every square foot (a very big property, like a bungalow, will in fact have a way lower price per square foot than most shoebox units).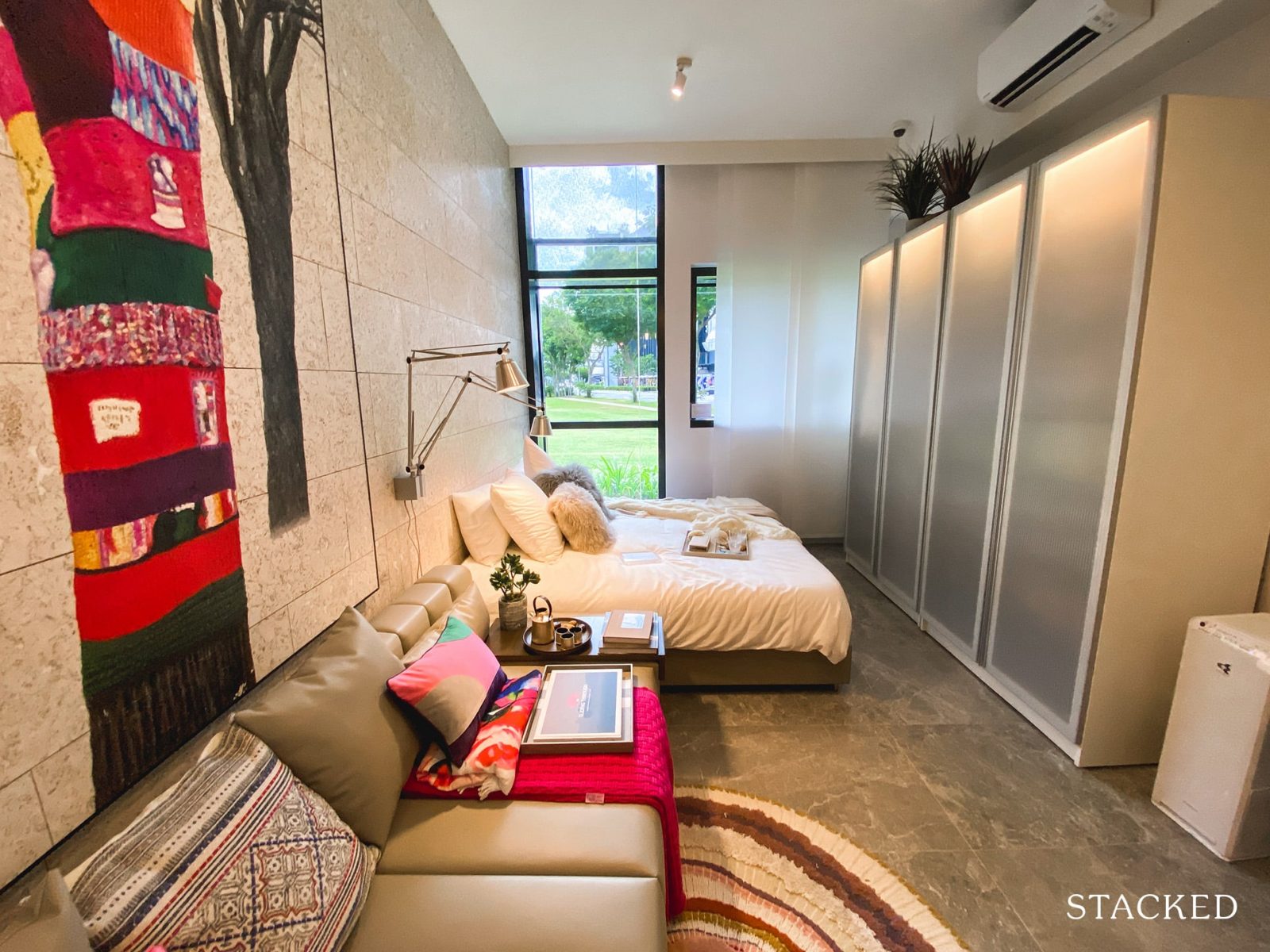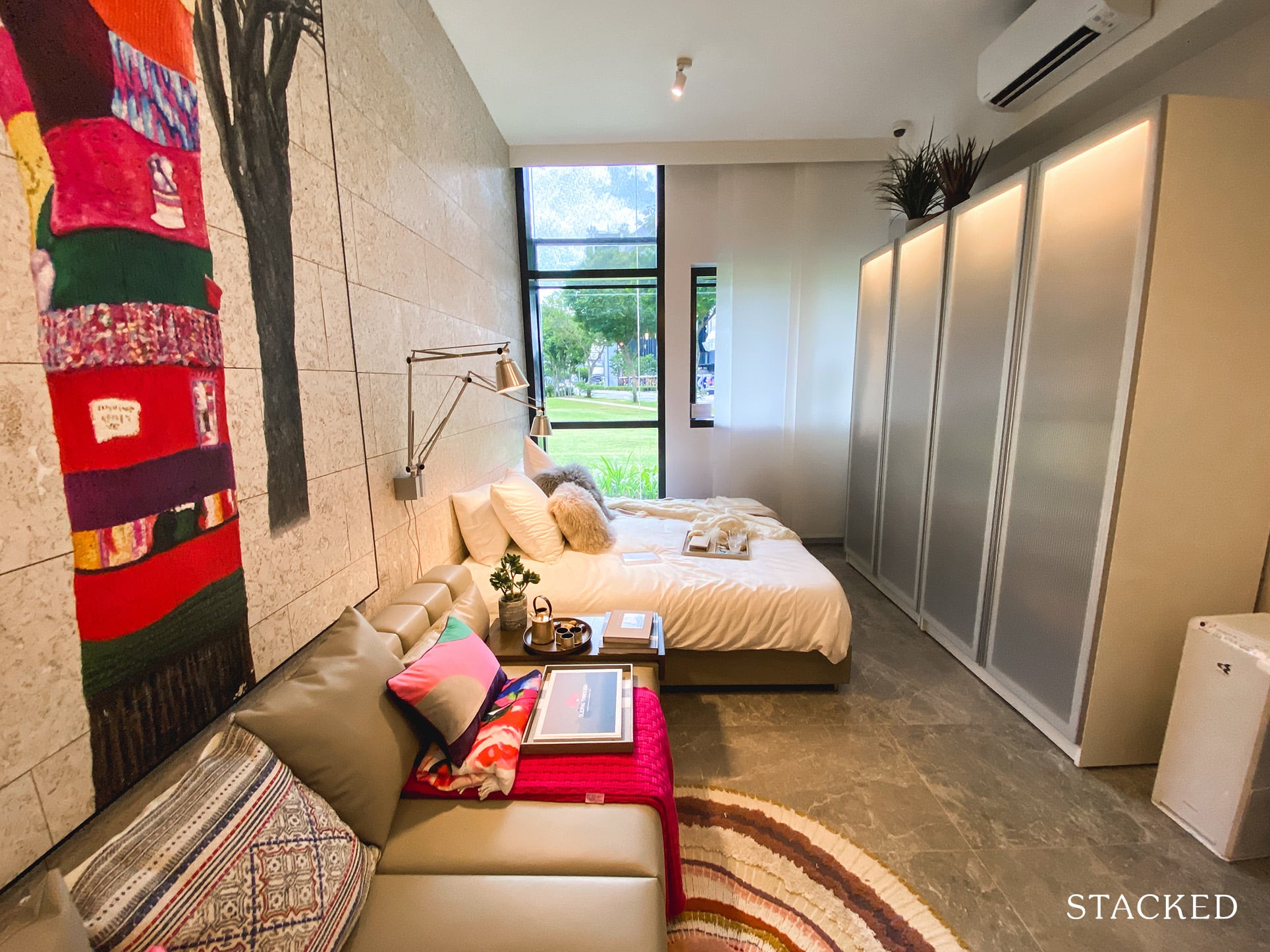 The trade off is that you'll pay a lower quantum, due to how small the unit is. For example, The M Condo, which averages $2,200 to $2,400 psf, has units going for as low as below $1 million; and this is for a prime location along Middle Road (you can read the full review in our earlier article).

Read this next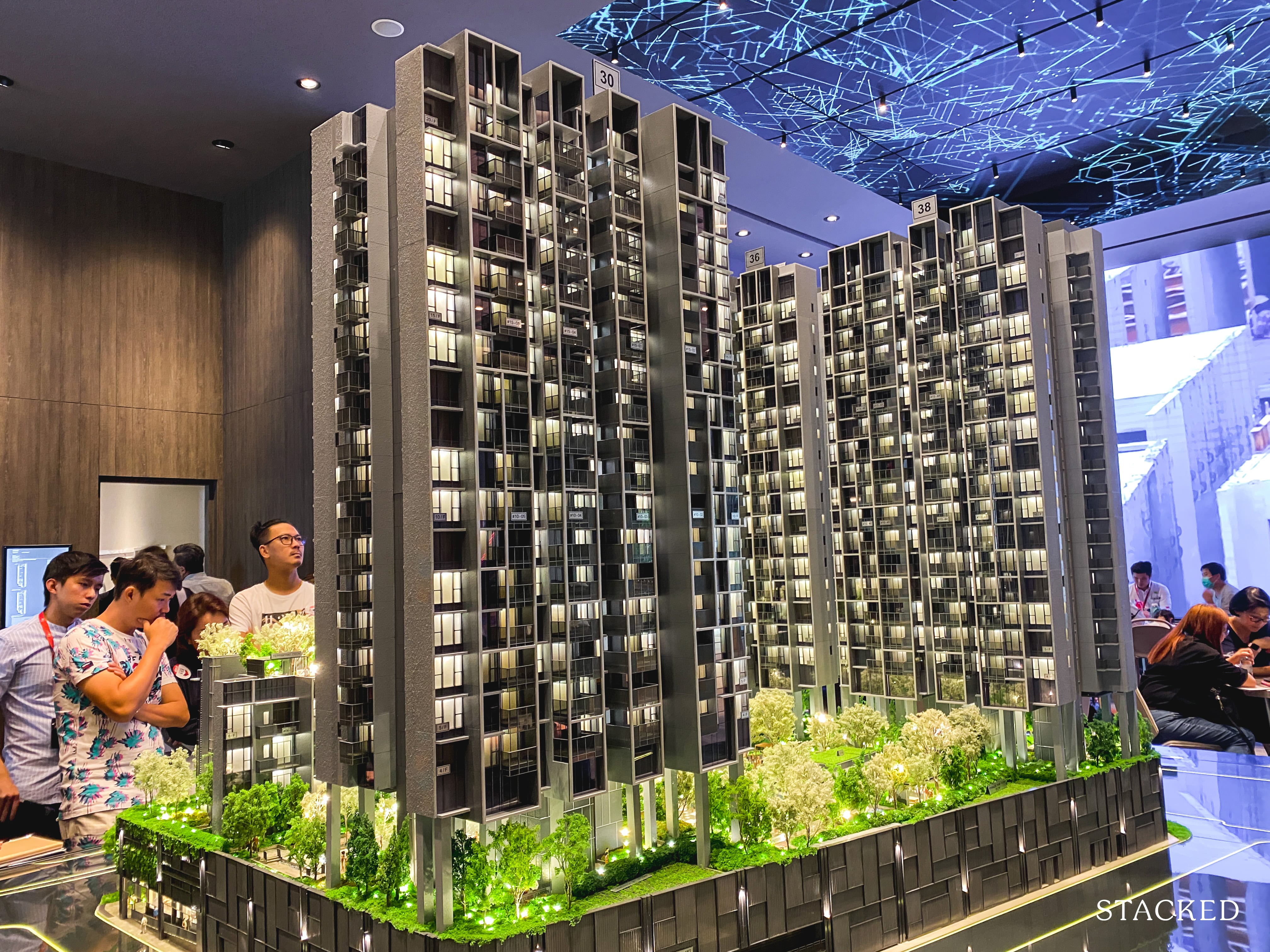 Because it's the quantum that ultimately decides affordability, shoebox units can provide an opportunity to live in areas like the CBD or even Orchard, at prices in the range of $1.3 million to $1.5 million.

In non-central regions, it can be a chance to have condo facilities, for a price that's below $1 million. 

However, this comes at the cost of very low square footage, and limited living space. As such, shoebox units are better for home buyers who value locations and facilities over a bigger home. Examples could be lifelong singles, or retirees (instead of downgrading from a five-room flat to a smaller flat, for instance, they could in fact upgrade to a smaller condo unit once the children move out).

Do think carefully if you're in this situation, before you decide to buy a shoebox unit.

2. Adaptability toward changing lifestyle needs
Is a shoebox unit going to be your very first home purchase? Then the number one consideration before buying a shoebox unit, is your plan for the next three to five years. Here's one of the most common headaches a shoebox unit can cause:

Say you were to buy a shoebox unit that's 450 sqft It's small, but you get to live in Orchard or Newton. What happens if, in the next five years, you meet the right person and want to get married, or start a family?

450 sqft can be squeezy for two people, let alone to raise a child in.

But having bought the shoebox unit, you're "pinned" for the next three years: the Sellers Stamp Duty (SSD) will apply. This is a tax of 12 per cent on the sales proceeds if you sell within the first year, eight per cent on the next, and four per cent on the third year.

| | |
| --- | --- |
| Holding Period | Rates |
| ≤1 Year | 12% |
| 1> Year and Up to 2 Years | 8% |
| 2> Years and Up to 3 Years | 4% |
| 3> Years | No SSD Payable |
So if you can't bear to keep living in your shoebox unit for at least three years after you buy it, it can result in some painful financial losses.

If you happen to need an HDB flat (e.g. you decide you want to switch to a four or five-room flat for more room to start a family), well, you can't get one while you own a private property. 

You'll have to dispose of your shoebox unit first, and then wait 30 months after disposing of it before you can apply for a flat. This also entails the risk of being forced to sell the shoebox during a downturn.

To some extent, this is generic advice that can apply to any property; but it's especially important to consider when buying a shoebox unit. Family living is really tough in such a confined space, and the property doesn't adapt well to it.

3. Trading rentability for rental yield
If your first condo acquisition is a pure investment, a shoebox unit can be attractive because of the low quantum. Not only is it affordable, a lower quantum generally means a higher rental yield.

The gross rental yield is the annual rental income, divided by the cost of the property; so shoebox units tend to show higher yields given their low quantum. The typical condo unit has a gross rental yield of between two to three per cent, whereas shoebox units have yields that can range from three to as high as over five per cent.

However, bear in mind that shoebox units may be harder to rent out. Many property agents, for instance, will tell you to consider two-bedroom units instead of single-bedders. Sometimes, it's quicker to find a tenant, if they can bring in a roommate to split their rent. For shoebox units, one person has to bear the whole cost.

In addition, the small size of the unit tends to preclude couples and families; two adults and a child might be able to squeeze into a two-bedder. But there's no way they'll all be comfortable in a single-bedroom, 510 sqft unit.

(Here's a tip for you: it's usually easier to convince tenants to pay a bit more for extra space, than to persuade them to rent a space they've already decided is too small).

4. Supply is on the high side
Toward the end of 2018, there were already around 28,000 shoebox units in Singapore. Since that time, a surge of developments – from The M to Midtown Bay to Jervois 38 – have continued to put more and more shoebox units into the market. Even if these developments don't individually have a lot of shoebox units, they collectively add to the supply even in central regions. 

This raises the possibility that investors will have to compete for tenants, or will see lower prices when they try to sell (and realise a hundred other shoebox unit owners in the district have the same idea).

While appreciation has been decent so far – especially in prime regions – we may be reaching a peak.

So is a shoebox unit a good buy?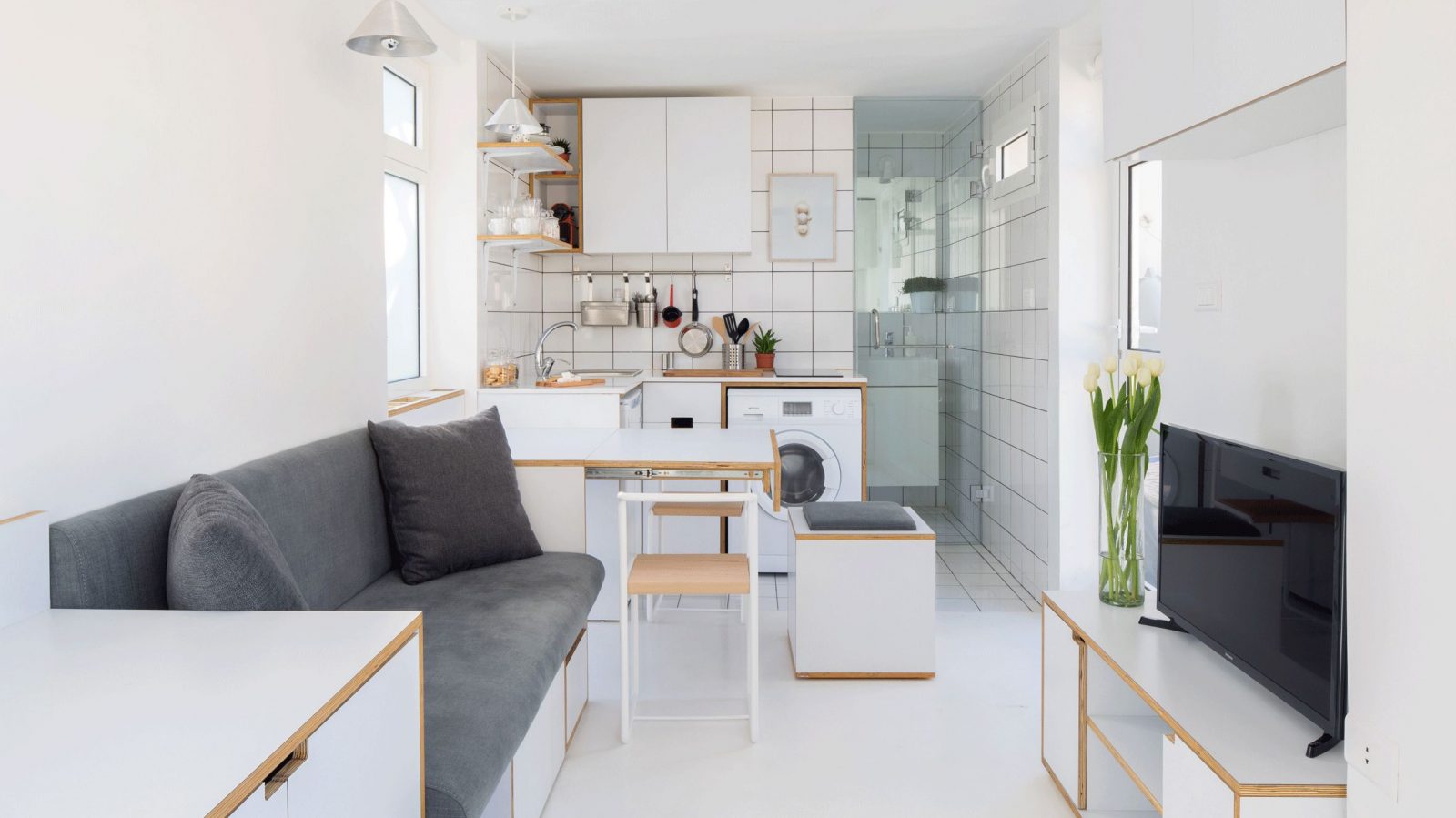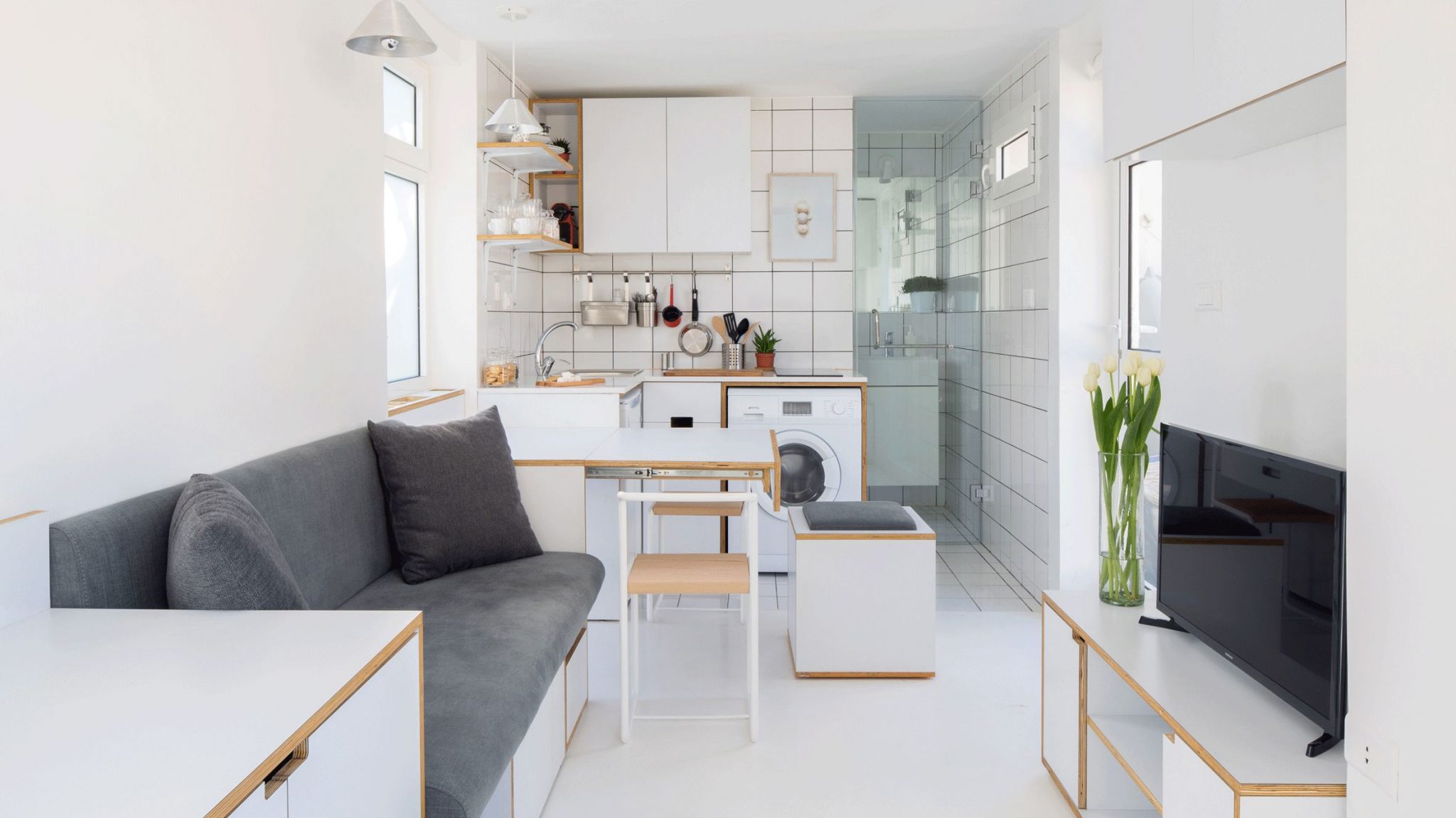 Home buyers with the "anything but an HDB" mindset will certainly think so. If you're not comfortable with the downtrending HDB resale market (resale flat prices have been slipping for seven years now), then a shoebox unit can be your "foot in the door" for private real estate. 

The low quantum helps to avoid stretching your finances too thin; ultimately, being able to service the home loan matters more than the price per square foot.

But just be sure that you're clear on your life plans over the next few years, before you commit to a home that's 510 square feet or smaller. If you're really not sure, come talk to us at Stacked first.

For more details on buying your first home, check out the rest of our Ultimate guide on Stacked Homes.

This is Part 15 of our Ultimate Guide to buying your first home. If you haven't read Part 14, you can do so at the link!

Next up: Part 16 – When should you consider a dual-key unit?