Commentary

How Does Pinnacle@Duxton Keep Producing These Million-dollar Flats?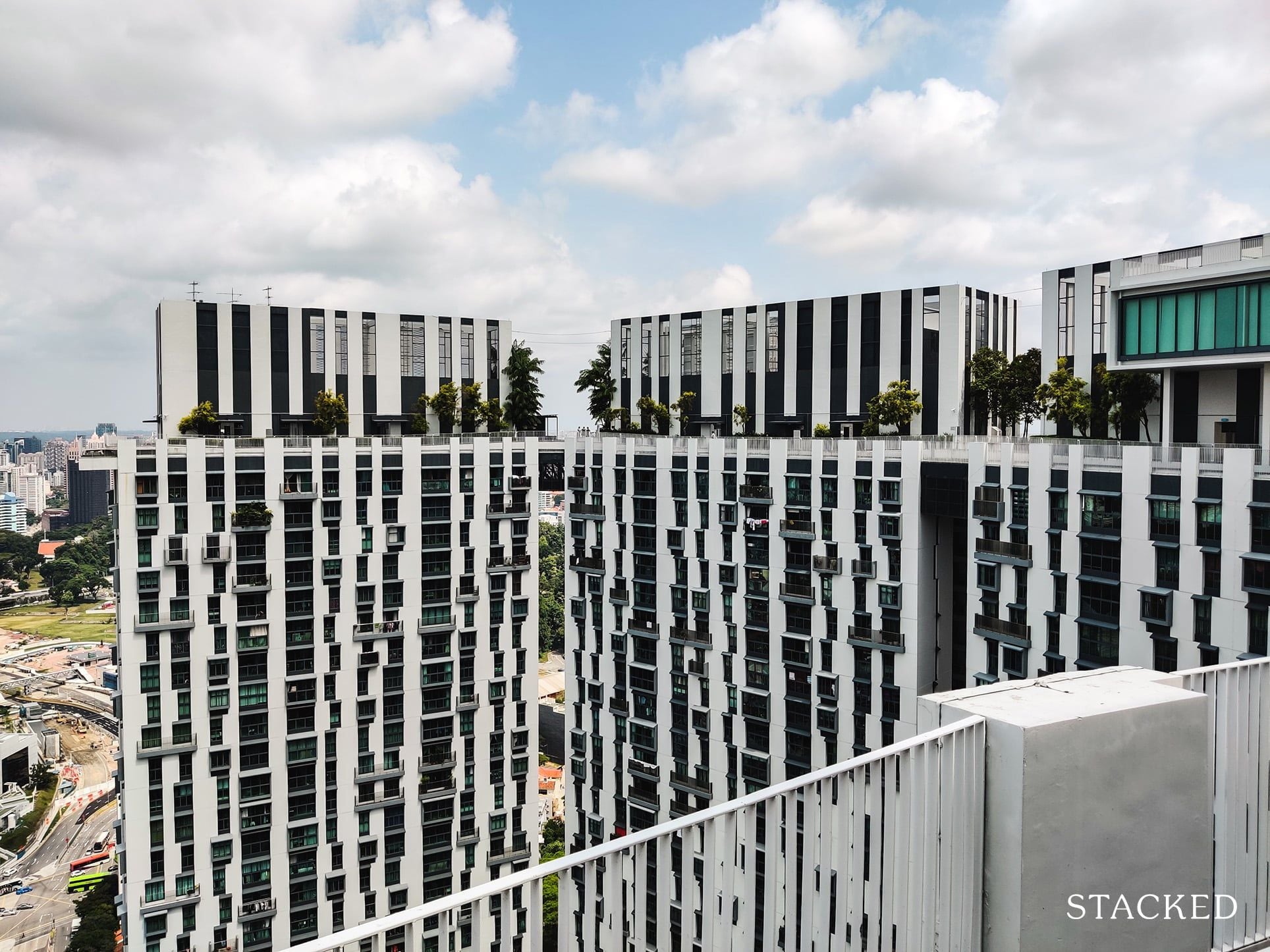 Pinnacle@Duxton just saw a record-breaking $1.232 million transaction, for a five-room flat. It's the highest price to date for an HDB flat; but as million-dollar flats go, it's just one more in a long line. There's already been around 40 units in Pinnacle@Duxton that have crossed the million-dollar mark. 

Pinnacle at Duxton Price
Prices for the Pinnacle at Duxton from 1st May 2019
| DATE | ADDRESS | FLOOR AREA(SQM) | PRICE($) |
| --- | --- | --- | --- |
| 18 Mar 2020 | 1B CANTONMENT ROAD | 107 | 1,232,000 |
| 19 Aug 2019 | 1C CANTONMENT ROAD | 106 | 1,200,000 |
| 28 Jun 2019 | 1C CANTONMENT ROAD | 106 | 1,188,000 |
| 1 Jul 2019 | 1F CANTONMENT ROAD | 94 | 1,110,000 |
| 28 Jun 2019 | 1B CANTONMENT ROAD | 105 | 1,108,800 |
| 14 Oct 2019 | 1A CANTONMENT ROAD | 105 | 1,100,000 |
| 29 Nov 2019 | 1F CANTONMENT ROAD | 95 | 1,068,000 |
| 23 Dec 2019 | 1F CANTONMENT ROAD | 95 | 1,056,800 |
| 1 Sep 2019 | 1C CANTONMENT ROAD | 95 | 1,040,000 |
| 28 Jun 2019 | 1B CANTONMENT ROAD | 95 | 1,038,000 |
| 1 Aug 2019 | 1F CANTONMENT ROAD | 105 | 1,038,000 |
| 27 Mar 2020 | 1E CANTONMENT ROAD | 96 | 1,030,000 |
| 1 May 2019 | 1B CANTONMENT ROAD | 93 | 1,030,000 |
| 1 Aug 2019 | 1D CANTONMENT ROAD | 108 | 1,030,000 |
| 19 Aug 2019 | 1A CANTONMENT ROAD | 95 | 1,023,801 |
| 1 Jul 2019 | 1E CANTONMENT ROAD | 93 | 1,010,000 |
| 1 May 2019 | 1C CANTONMENT ROAD | 95 | 1,000,000 |
Why does it keep happening? Well there's a number of reasons:

Pinnacle@Duxton is not a typical HDB development, nor is it even a DBSS project

When you mention the sky-high prices of its units, you may sometimes be told that "DBSS flats are worth more". But this is a common misconception when it comes to Pinnacle@Duxton.

Pinnacle@Duxton predates the DBSS scheme by around two years; it was launched in 2004, and DBSS was only announced in 2006.

This project was really born in 2001, when the URA held an International Architectural Design Competition. Architects from around the world were asked to come up with a development that accommodates high-density public housing, while optimising the odd land plot on Cantonment Road.

They also made it a special event because the plot where Pinnacle@Duxton stands has historic value – it's the site of the first two public housing blocks in Tanjong Pagar. That makes it one of the first plots ever in Singapore to be developed into HDB flats.

The winner of that contest was a collaboration between ARC Studio Architecture + Urbanism, and RSP Architects Planners and Engineers. Their idea was what eventually resulted in Pinnacle@Duxton: the world's tallest public housing to date at 50 storeys, and the first in the world to link seven towers with two sky bridges.

The price was considered very high at the time, but it was still a sellout

Some market watchers theorised – but never outright proved – that Pinnacle@Duxton was the inspiration behind later DBSS projects.

This was partly on the basis of its high price and high take-up rates.

For example, the average price of a five-room flat in Singapore, in 2004, was just over $300,000. However, most five-room flats at Pinnacle@Duxton ranged from $345,100 to $434,900.

In fact, Pinnacle@Duxton still holds the record for the highest average price of new flats purchased from HDB; and the most expensive new unit purchased at $646,000 (more than double the price of the average five-room flat at the time!)

When HDB launched the first 528 units, however, they still received 3,149 applications. It was considered by many to be an indicator that Singaporeans could, and would, look for premium public housing.

For the record: if you had bought a five-room unit here for $434,900, and then sold it at $1.232 million, that's an appreciation of 183.2 per cent – about an annualised return of 6.7 per cent per annum.

Read this next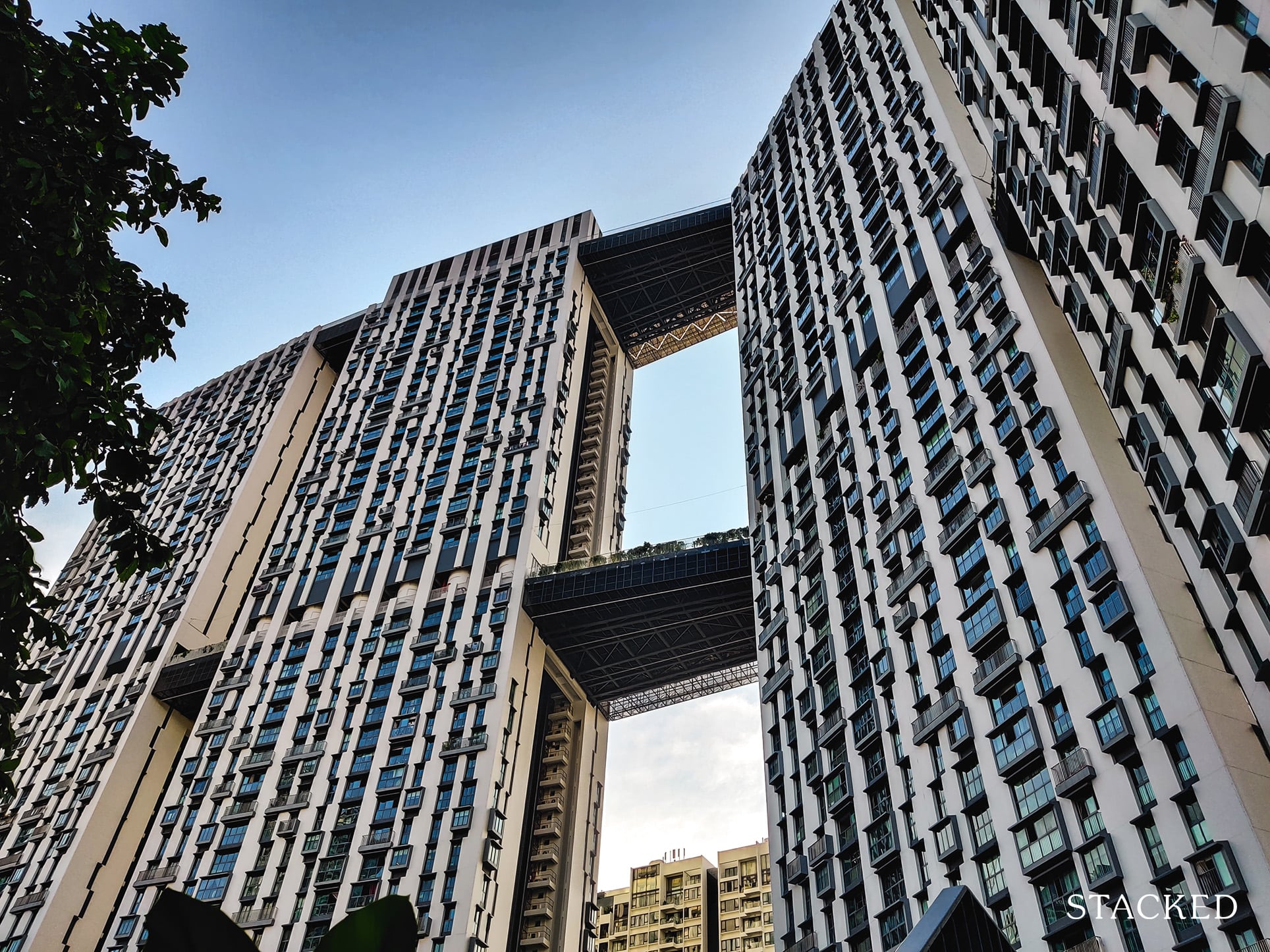 In short, Pinnacle@Duxton was built and marketed as a premium project, and cannot be seen as a reflection of the wider HDB resale market. This development is in a class of its own, and we should consider its million-dollar units to be a separate asset from "true" HDB flats.

Some other fundamental reasons why the prices are so high

A central location in Tanjong Pagar
Facilities that even some condos can't boast
Design and finishing were geared toward private housing standards

1. A central location in Tanjong Pagar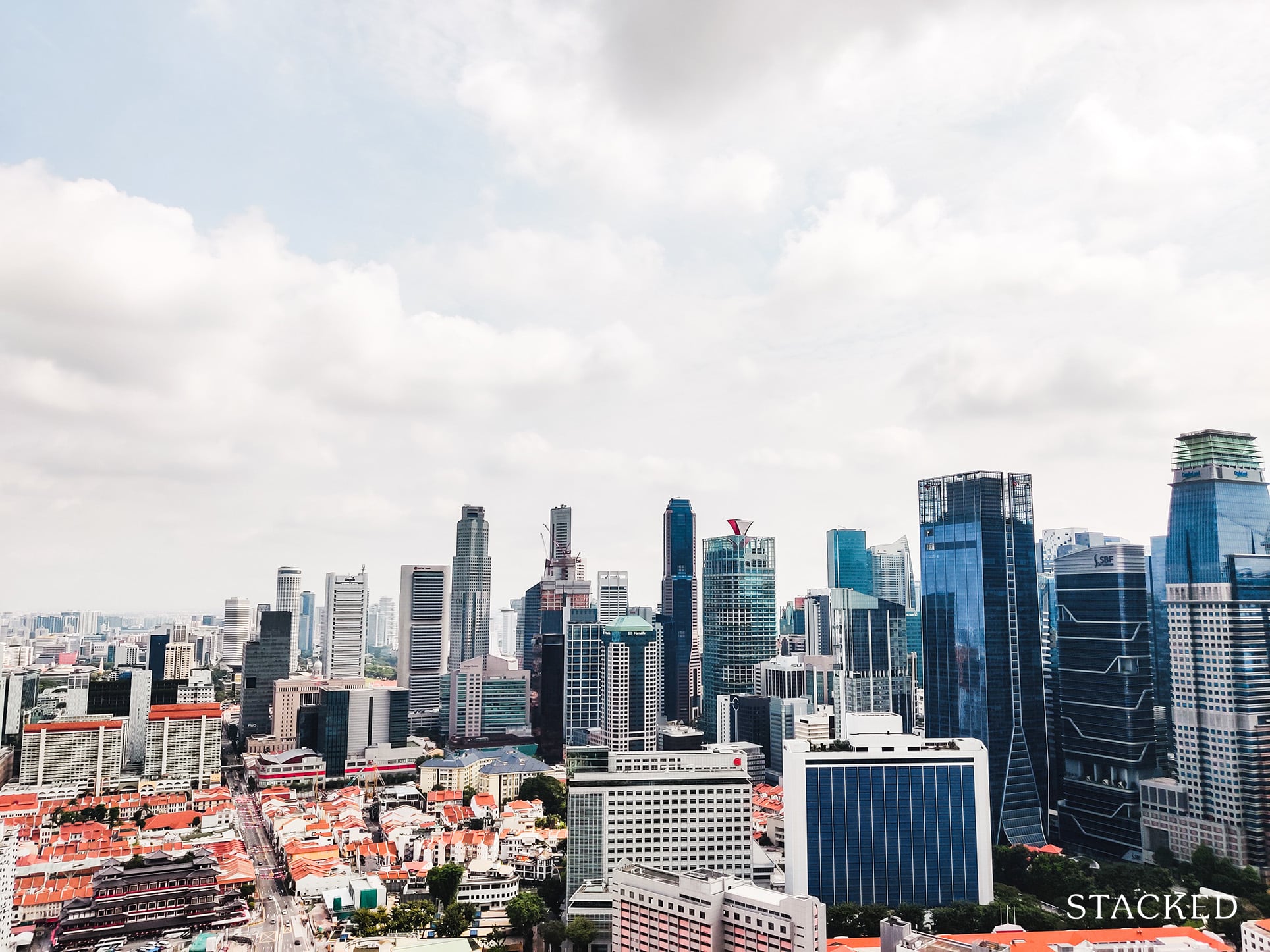 Tanjong Pagar is a historic district within the CBD, and also a stone's throw from the equally historic Chinatown region. There is almost no chance of you ever seeing a BTO launch anywhere near here: not only is the area too packed, there would be endless Facebook / Instagram rage over the unfairness.

Pinnacle@Duxton has exacerbated complaints about people who manage to secure HDB housing in central regions; there have been years of debate on how to handle this fairly, as people who get a flat here are basically striking 4D.

Very few flat owners would surrender this location, so you're bound to end up paying premium prices for any property here. Even if Pinnacle@Duxton were not a super special project, it would command towering prices for its location. It happens to have both boxes ticked.

2. Facilities that even some condos can't boast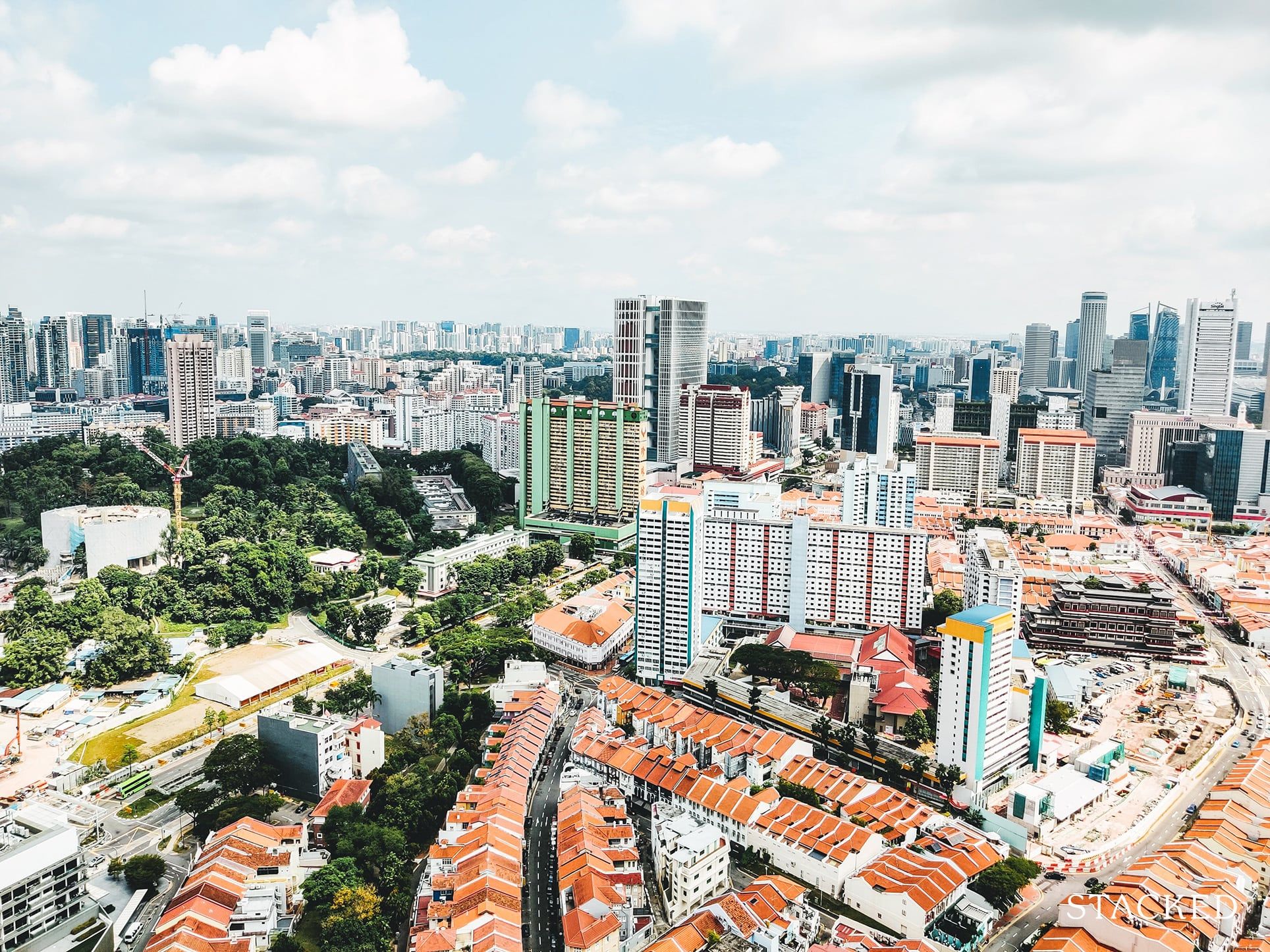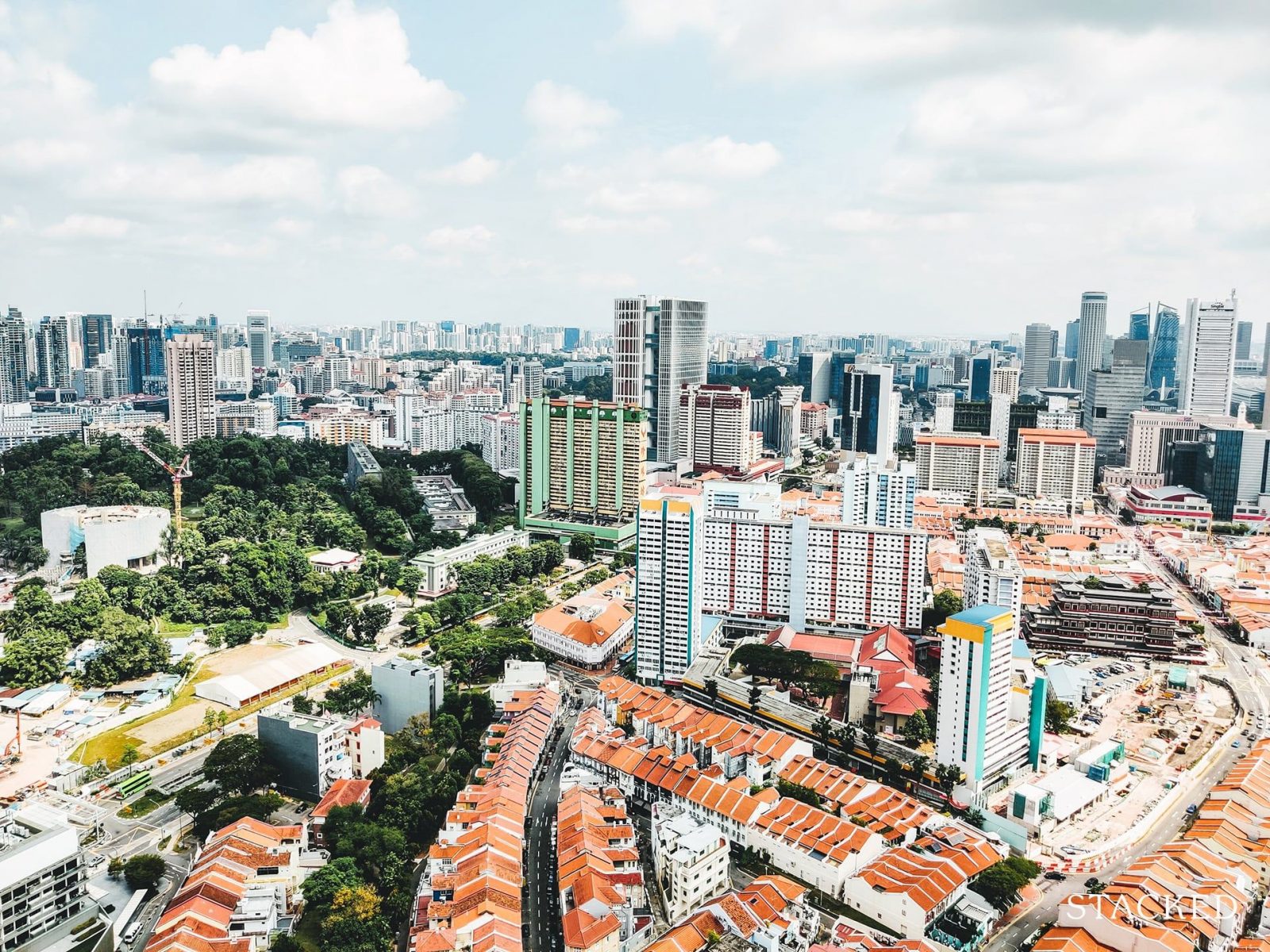 Did you know that non-residents pay $6 just to enter and see the view?

That's just for access to the 50th storey skybridge. Both skybridges in the development, at 500 metres in length, are the longest in the world (they're famous spots from which to watch National Day Parades).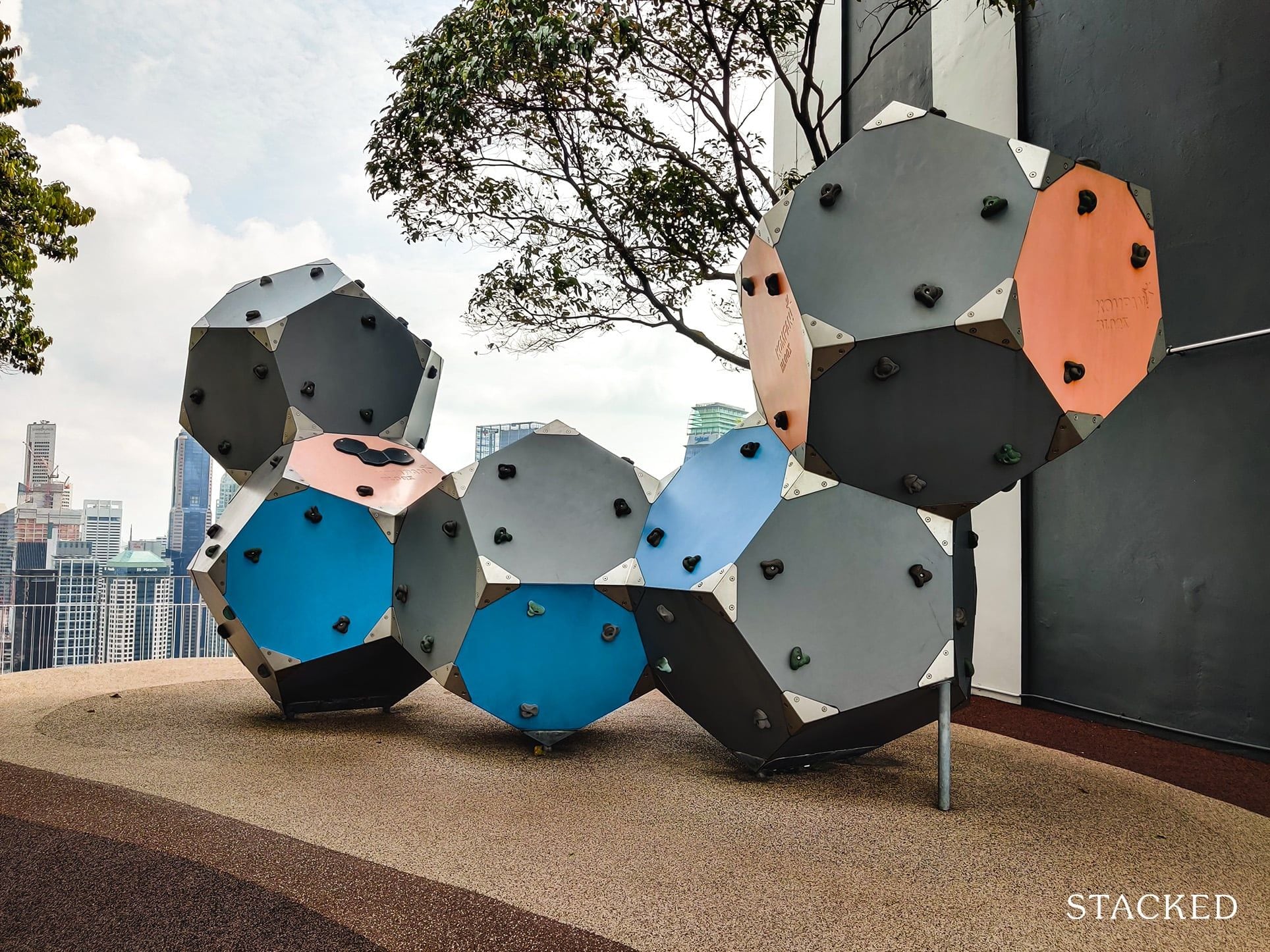 There's a walking path linking all seven towers (something we haven't seen in a condo), and along the way are the jungle gym, playgrounds, a running track, etc. Other facilities include a food court, a childcare centre, and some shops.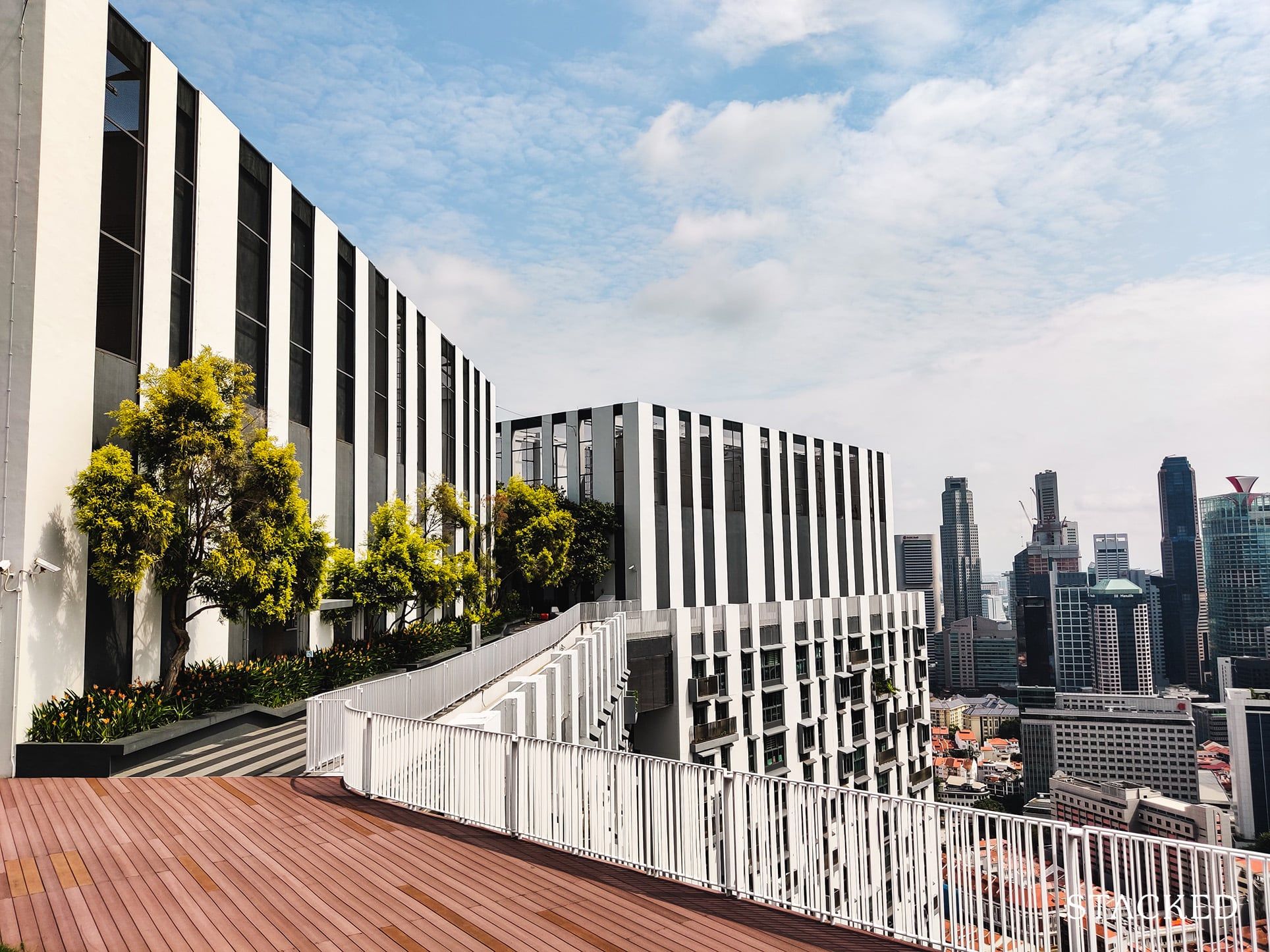 There are, in effect, the facilities you'd expect from a condo, plus some that even condos don't have. So again, it's not surprising that the prices are closer to private than public housing.

3. Design and finishing were geared toward private housing standards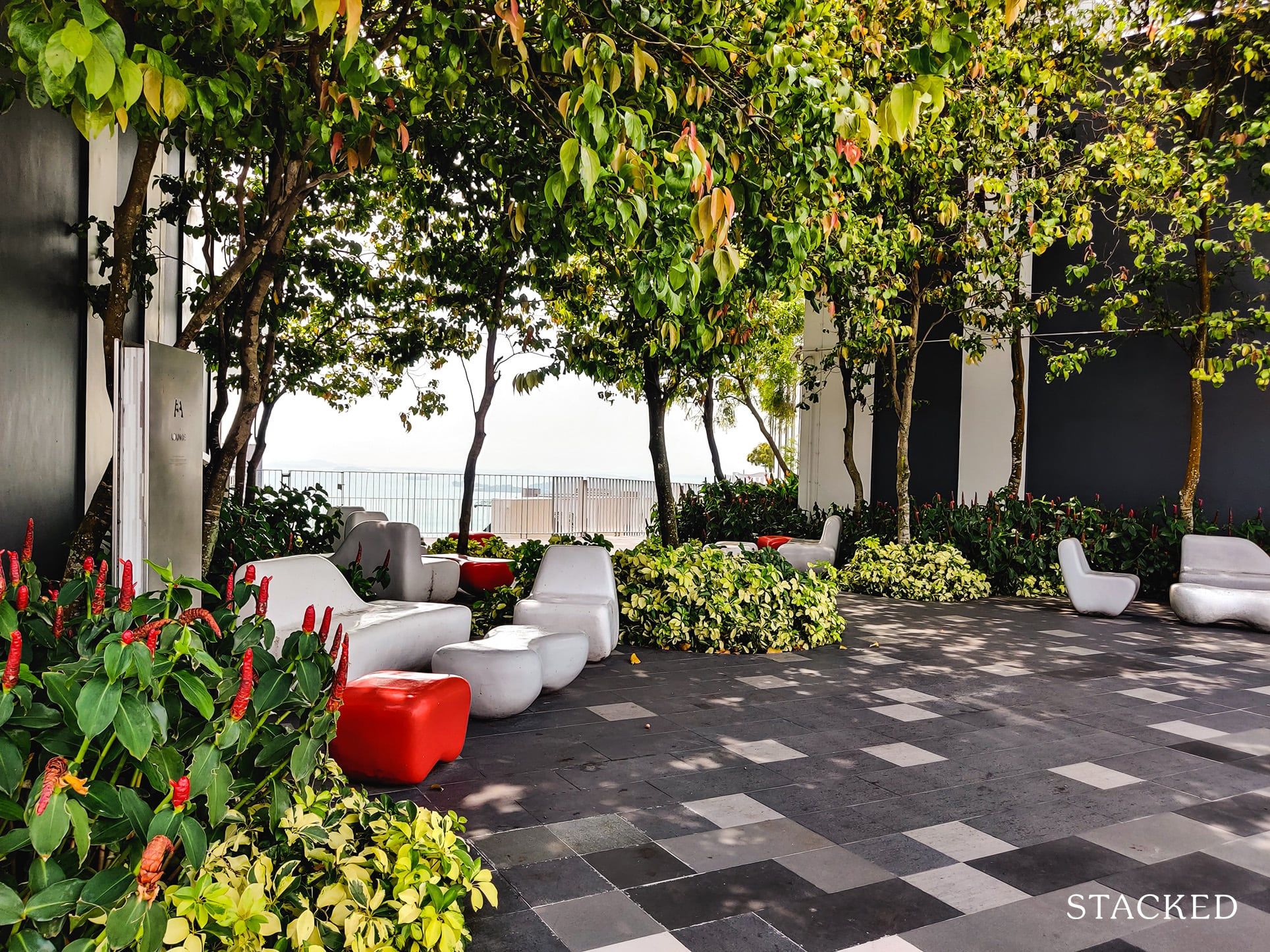 Design and finishing for Pinnacle@Duxton were set to much higher standards than usual, in HDB's tender; and the units were sold better furnished than most HDB flats. 

In fact, some private developers even complained*, pointing out that the standards were higher than those of many condos. The interior of units are also designed with easily removable walls for different configurations; again not uncommon in condos, but unheard of in regular flats.

Buyers could even choose different layouts with combinations of balconies, planter boxes, and bay windows.

That might lend credence to the theory that DBSS flats, which also have finishings on par with condos, may be an idea originated from Pinnacle@Duxton.

* Too stylo, complain condo developers, The New Paper, 2 June 2004 (no longer available online)

So how does Pinnacle@Duxton keep churning out million-dollar units? Here's one way to look at it:

It's an HDB property in name only.

Much like terrace houses or double-storey maisonettes, Pinnacle@Duxton is one of those properties that may have been built by HDB, and be owned under HDB rules, but isn't a flat in the truest sense. It might make more sense to compare it to an Executive Condominium (not even a DBSS flat), given its facilities. 

Of course, this doesn't change the fact that people who bought a unit here at $439,000+ got themselves a great deal.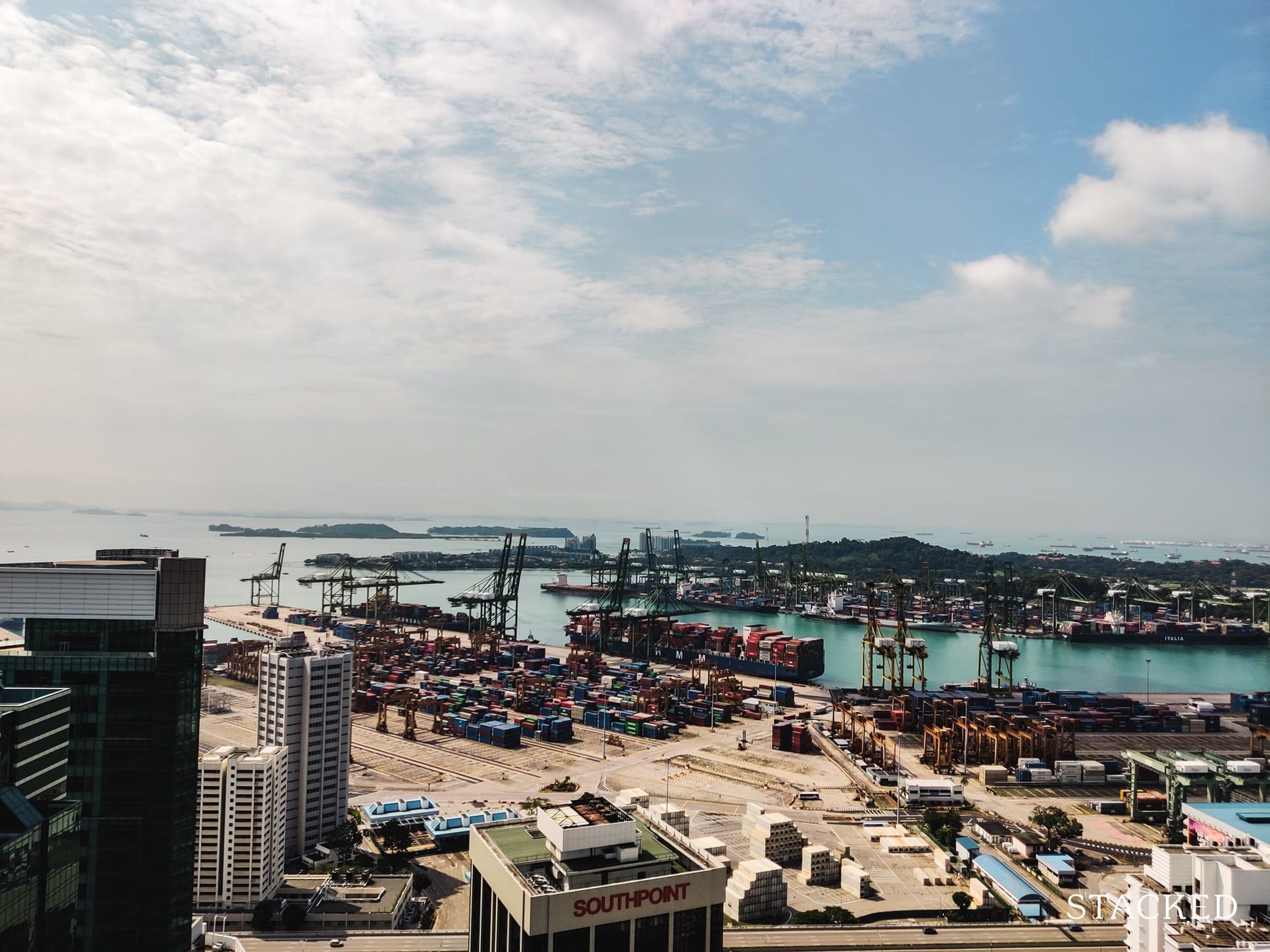 If you want to live in Tanjong Pagar, does Pinnacle@Duxton beat a private condo?

While it may be cheaper than a condo in Tanjong Pagar, the seller may set an extravagant price above the valuation. Remember, home loans don't cover Cash Over Valuation, so you'll need to pay for the potential difference out of pocket.

You should also check out Stacked for our in-depth reviews of properties in the area (and others) before you make a choice.

If you need more help making a decision, you can also drop us a message on Facebook, and we can help you weigh your options.