Analysis

Parc Canberra vs Provence Residence: What Happens When Two ECs Are Side-by-side?
Ryan J
May 25, 2021

7

min read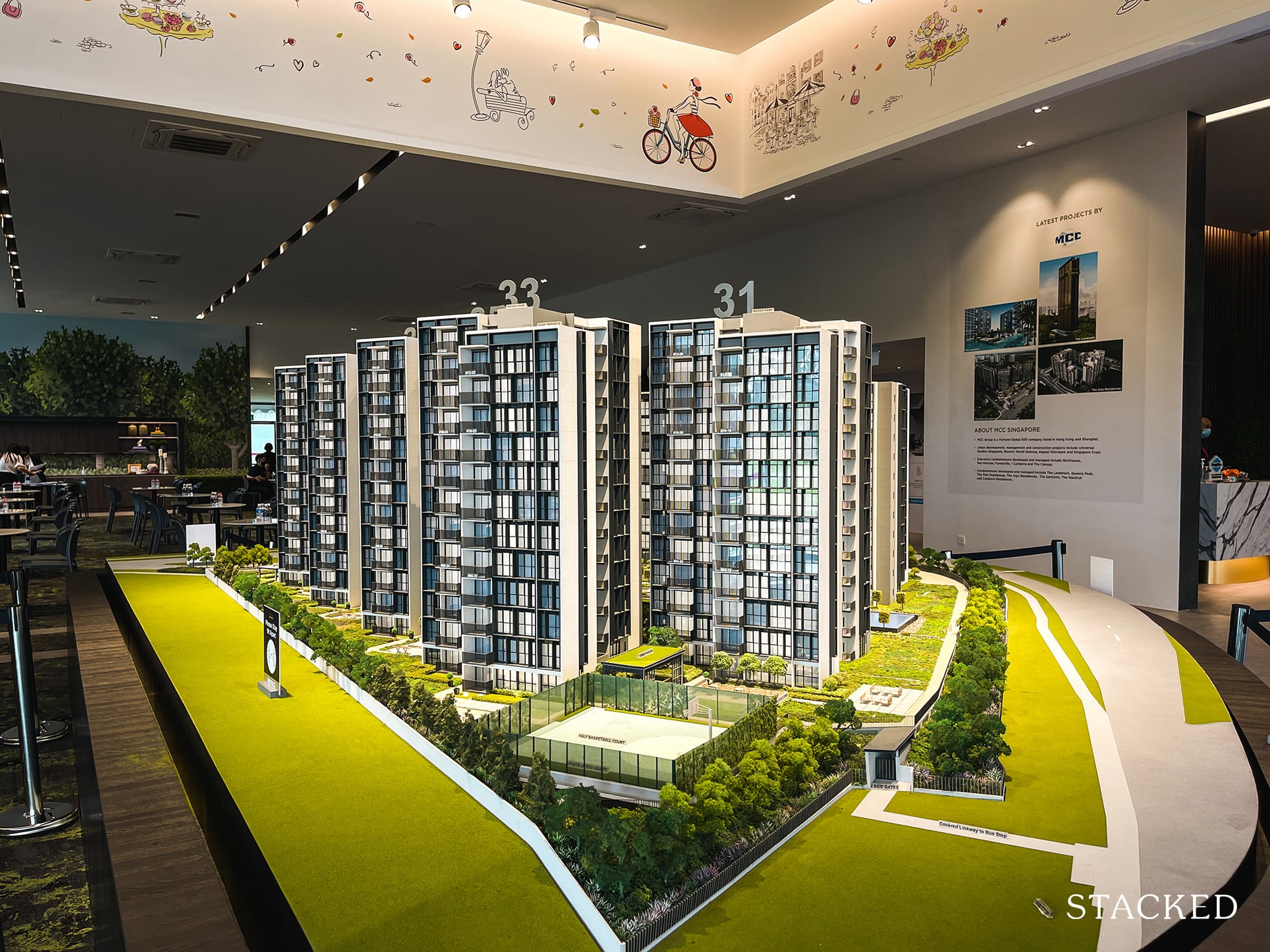 Even before the last units at Parc Canberra had been sold, Provence Residence launched (selling just over half its total units at launch day, to boot). Pure home buyers may think nothing of it; but the more investment-minded are likely to worry. These two ECs are within 300 metres of each other, and have a TOP date of a year of each other. When it comes time to sell or rent, how will the two measure up?
Key points of difference between Parc Canberra and Provence Residence
Both developments are Executive Condominiums (ECs), and have a TOP date within one year of each other (2023 for Parc Canberra, 2024 for Provence Residence). As the two are quite closely matched, we've decided to highlight the most notable differences:
Parc Canberra
Provence Residence
Distance to MRT
Slight closer to Canberra MRT at 500 metres
Slightly further from Canberra MRT at 550 metres
Distance to amenities
Overall, closer to most amenities.
Closer to Sembawang Shopping Centre (about 720 metres) 
Further from Sembawang and Wellington Primary Schools (about 850 metres from either)
2.1 km drive to Bukit Canberra
Overall, further from most amenities.
Further from Sembawang Shopping Centre (about 770 metres)
Closer to Sembawang and Wellington Primary Schools (about 700 and 800 metres respectively)
2.4 km drive to Bukit Canberra
Unit count
496 units, 11 blocks of 13 storeys
413 units, 9 blocks of 13 storeys
Facilities
Comparable but there are four different pools, ranging from lap pool to infinity pool.
There is a full-size multipurpose hall.
Comparable, but there are only two pools, the lap pool and swimming pool.
The multipurpose hall is half-size.
Size considerations
Overall, smaller family units. 
3-bedders range from 818 to 1,001 sq. ft., although penthouse 3-bedders range from 947 to 1,195 q. ft*.
Overall, larger family units.
3-bedders range from 883 to 1,249 sq. ft., and make up the majority of units*.
Pricing considerations
Overall, a bit more affordable.
Smallest 3-bedders available from around $859,000, or about $1,099 psf.**
Overall, a bit pricier. 
Smallest 3-bedders available from around $902,000, or about $1,155 psf.**
*We're highlighting the 3-bedders because these are the most typical sizes for families
**As a point of reference, a new launch, fully private condo in the same location as Parc Canberra and Provence Residence would likely be upward of $1,400 psf. 
Comparing the smallest family-sized units
Again, let's look at the smallest three-bedders, which tend to be the more popular family units.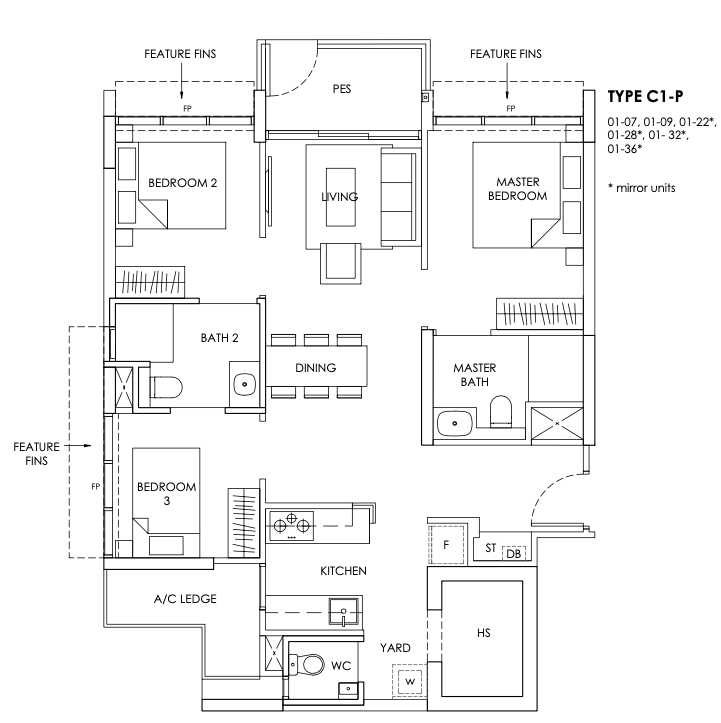 Between the two, Provence Residence is – in our opinion – slightly more space-efficient. The main reason is the dumbbell layout (a first for an EC), which eliminates the need for wasted connecting corridors. Also, the entryway has space for a shoe cabinet, and some will like that it doesn't open up to the living area (although you can see into one of the common bedrooms from here, which some buyers may not like). All the bedrooms also have toilet access, which isn't the case with Parc Canberra.
The household shelter in the Provence Residence units can also be used as a storage space, or as a utility toilet. Parc Canberra doesn't have this space. Provence Residence even has an allocated yard space (although it isn't a proper outdoor one). When it comes to storing clothes however, Parc Canberra's three-bedders have an edge; all its bedroom wardrobes are full height, unlike Provence Residence.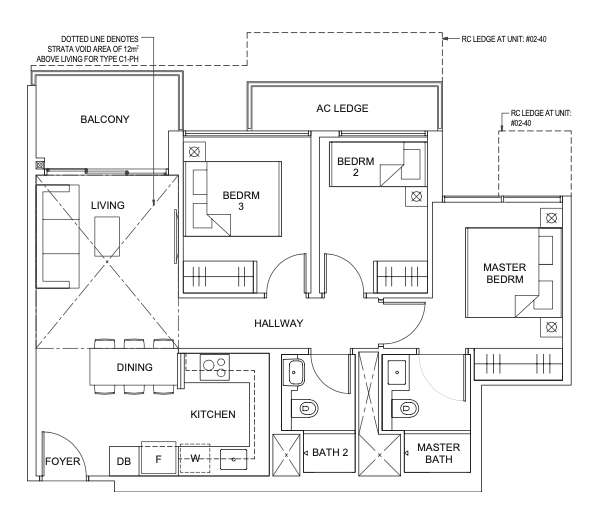 In terms of ventilation, the Provence Residence three-bedder does have a kitchen window, whereas its Parc Canberra counterpart doesn't one (although the Parc Canberra units have only semi-enclosed kitchens, so this may not be a huge deal). 
Depending on the stack, the Provence Residence units may have ventilation windows in the common bathroom, whereas Parc Canberra counterparts (three-bedders) don't have a toilet window.
One thing to note about Provence Residence, however, is that some (not all) of the units have an East-West facing; that might give you the full blast of sun. In addition, the windows are of the sort that doesn't open fully.
Last but not least, the location of the AC ledge at Provence Residence is in a smart spot – just behind bedroom 3. Contrast this to Parc Canberra, where the AC ledge will block both common bedrooms.
Read this next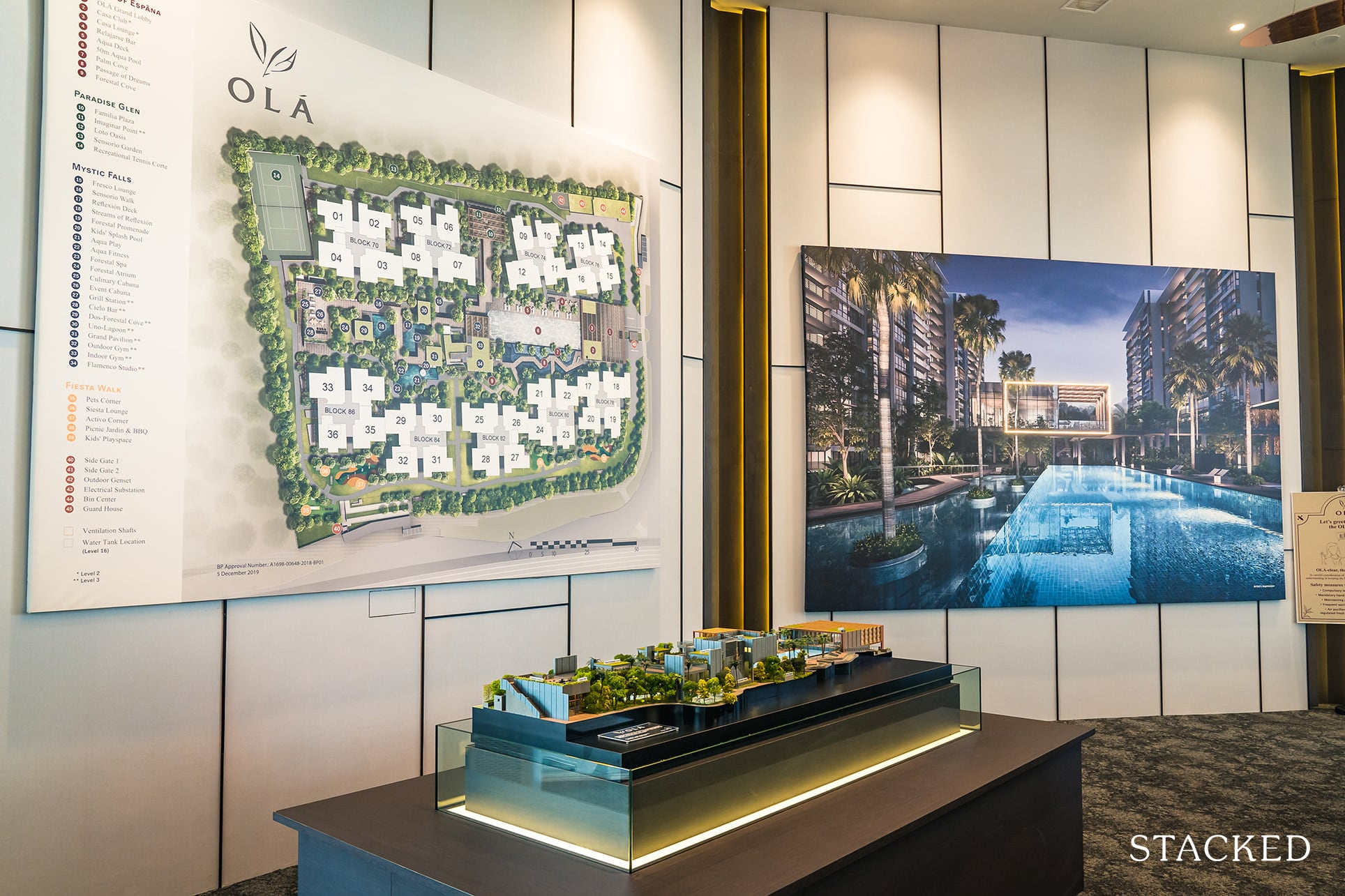 The word from the ground
Realtors did point out that Parc Canberra offers a wider unit mix. Parc Canberra has, for instance, five-bedders of up to 1,453 sq. ft. for bigger families, and it has both penthouse and regular versions of three, four, and five-bedders. 
Provence Residence is more standardised in this respect, with generally similar three and four-bedders (there are no larger units). 
One realtor, wanting to remain anonymous, pointed out that Provence Residence didn't launch "too close", but at exactly the right time:
"If you see the timing, the Parc Canberra launch was in February, and then right after that the Circuit Breaker happened. So for some buyers, a lot of them found it tough to sell and move at that point; but by July when everything settled down, Parc Canberra was already 80 per cent sold. The more affordable units were already snapped up, and Provence Residence launched just in time to carry on the momentum."
The general consensus, however, is that ECs close to the MRT station are so rare, most buyers will overlook another EC being so close. 
How have prices moved for ECs located close to each other?
Here's a look at prices of ECs close to each other (in both location and TOP date):
Brownstone
Visionaire
TOP
2017
2018
Launch price 
$814 psf
$815 psf
Current price
$986 psf (+21.1% increase)
$983 psf (+20.6% increase)
Distance / Location
180 metres (Canberra) 
Signature at Yishun
The Criterion
TOP
2017
2018
Launch price 
$772 psf
$796 psf
Current price
$894 psf (+15.8%)
$946 psf (+18.8%)
Distance / Location
120 metres (Yishun) 
Wandervale 
The Rainforest
TOP
2018
2015
Launch price 
$765 psf
$745 psf
Current price
$1,025 psf (+34%)
$985 psf (+32.2%)
Distance / Location
Neighbouring properties (Choa Chu Kang) 
Twin Waterfalls
Ecopolitan
TOP
2015
2016
Launch price 
$730 psf 
$792 psf
Current price
$977 psf (+33.8%)
$948 psf (+19.7%)
Distance / Location
Neighbouring properties (Punggol) 
Twin Fountains
Forestville
Bellewoods
TOP
2016*
2016*
2017
Launch price 
$743 psf
$729 psf
$799
Current price
$913 psf (+22.8%)
$860 psf (+18%)
$886 (+10.9%)
Distance / Location
All three roughly within 400 metres (Woodlands) 
As these have been quite recent, we'll keep an eye out and see how the prices change a few more years down the road. Nonetheless, prices of nearby ECs do seem to keep within five to six per cent of their nearby counterparts. 
Realtors that we spoke to pointed out that, despite the potential for competition, there could be an advantage to having a nearby EC reach MOP just before yours. One of them explained that:
"ECs tend to see a spike in price and transaction volumes right after MOP, which helps to push up the average price for the area. This has a knock-on effect on surrounding properties, which can also help to lift your EC price if you sell soon after. It's a bit similar to a new launch nearby – although it might introduce competition, it does also help to push up prices of nearby resale units."
This being said, Parc Canberra and Provence Residence may be exceptional, even compared to other ECs that are close in age and location. The reason comes down to accessibility, and their location close to the heart of the neighbourhood: most ECs are far from public transport nodes, and HDB tends to give areas near the hub (Bukit Canberra in this case) to flats rather than ECs. 
Sembawang is also a new neighbourhood, so prices right now are low, with significant room for appreciation. If it weren't for these conditions, investors might want to do a double-take. As is, most still consider Parc Canberra or Provence Residence the safest bet for a fringe, non-mature EC investment; even if they're a bit close to each other.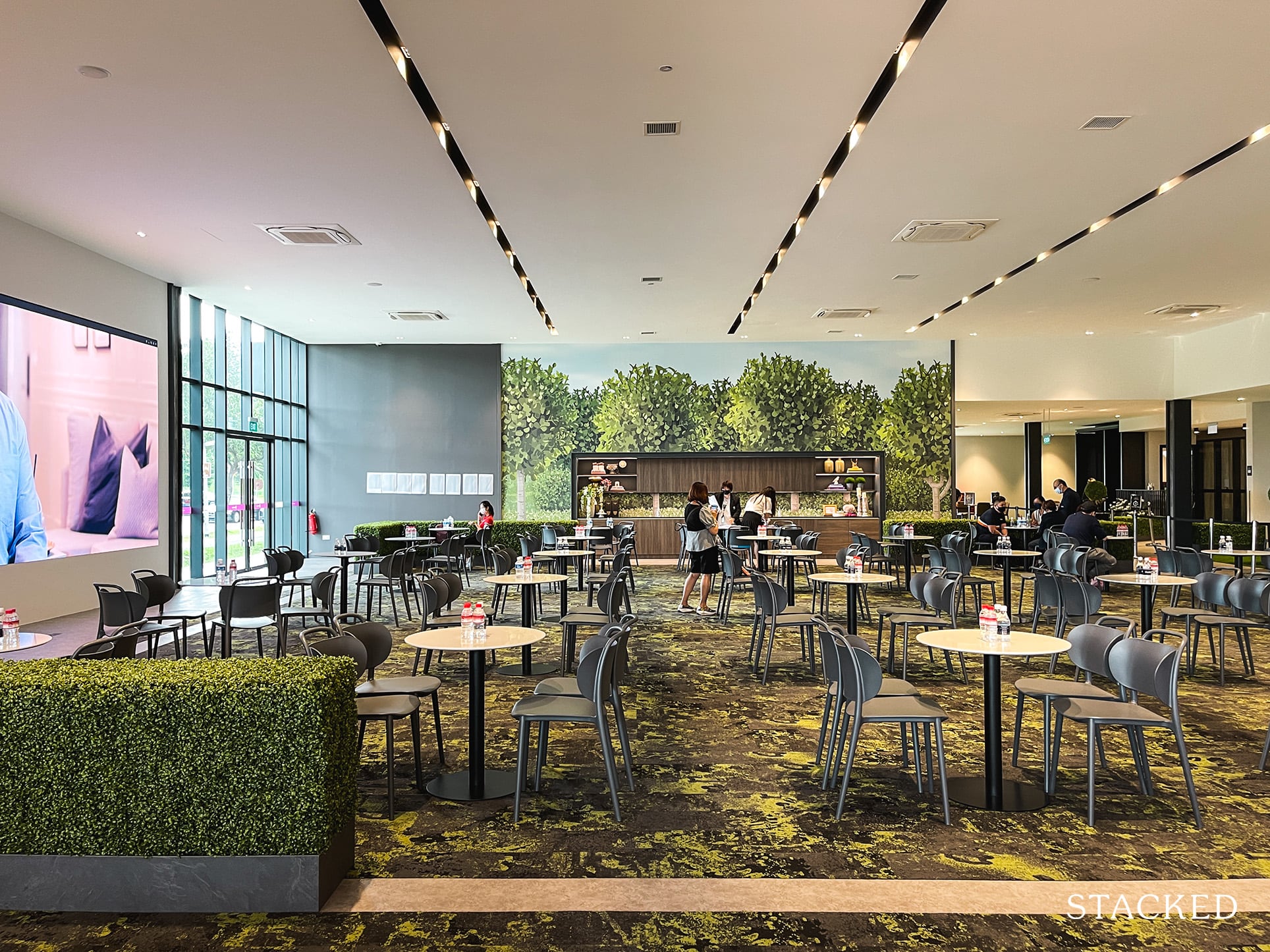 For homeowners, as we mentioned above, we'd give Provence Residence a slight edge in terms of good unit layout. However, Parc Canberra gets the edge if you want more facilities or slightly shorter travel times to the MRT and amenities. 
Let's not forget there will also be 2 private development plots that will launch later this year. With indicative prices estimated at around $1,3xx – $1,4xx, this could go some way into protecting the entry price points of Parc Canberra and Provence Residence.
For more on new and resale properties alike, as well as the most in-depth look at developments in the Singapore private property market, follow us on Stacked.