Commentary

Oversupply of housing in Singapore – Should you be worried?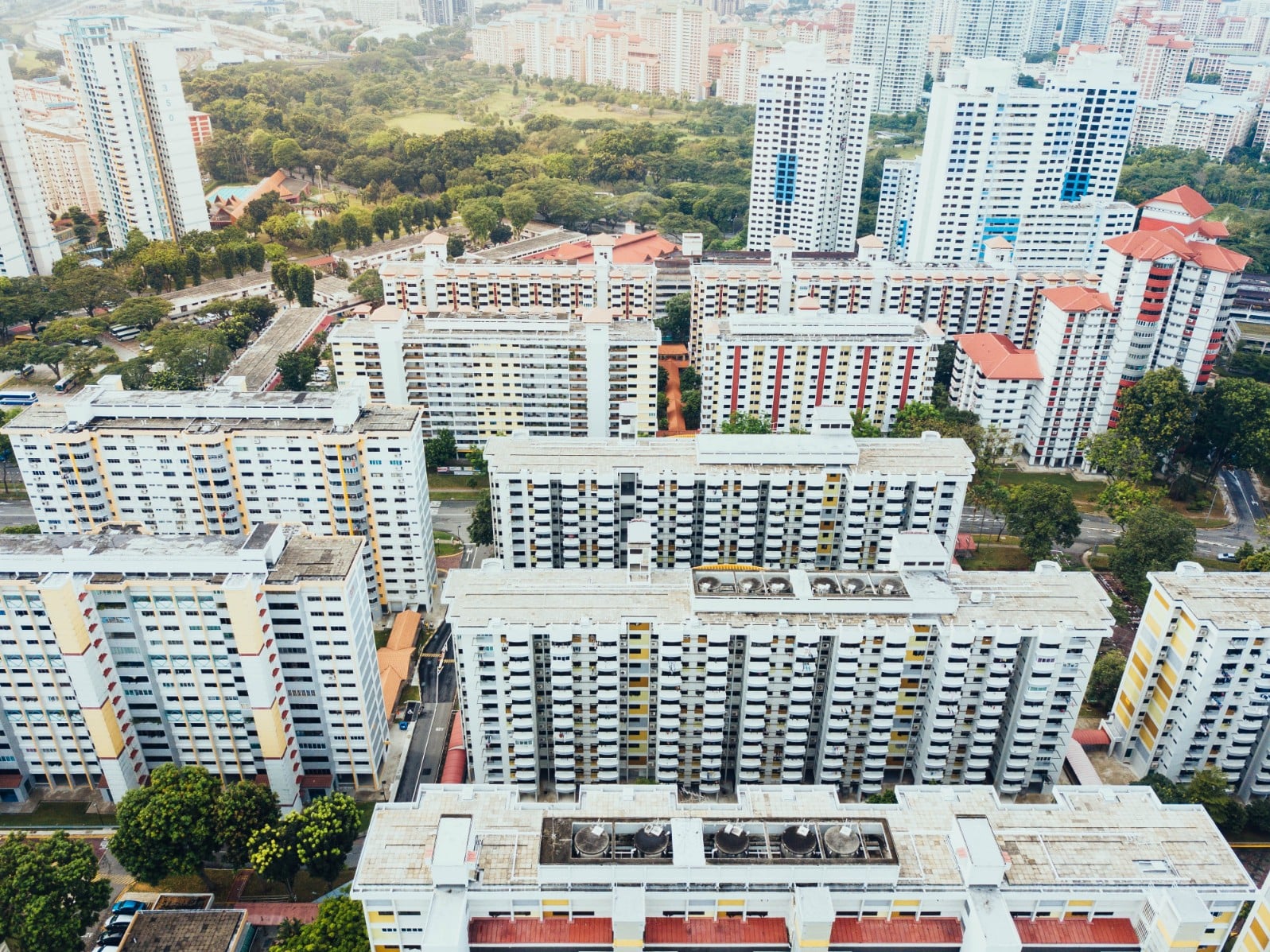 As early as last year in December 2017, there were warnings of a possible oversupply of housing in Singapore from the Monetary Authority of Singapore (MAS). These concerns stemmed from the hot en bloc streak in 2018 (which currently still shows no signs of abating) that potentially could yield another 20,000 new units in the next few years. This is in line with another source from Maybank Kim Eng that the supply build up could lead to 20,000 units in 2021. With all that said, should this potential oversupply of housing in Singapore be of concern to you?
Is there really an oversupply of housing in Singapore?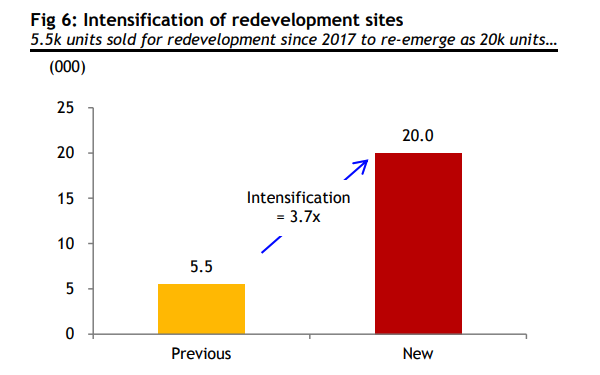 Source: SBR
So if you look at the chart above, it shows that the 5,500 units sold for redevelopment since 2017 will result in 20,000 new units. Of course, this does not take into account all the other new en bloc sales in 2018, but it gives you a good idea of how many new units will be entering the market in the next few years. Not to mention, this supply will definitely be coming in as developers are no longer allowed to keep it in their land bank so most projects will be completed within 4 to 5 years of the land acquistion.
So this is what our residential unit split is like currently.


Source: data.gov.sg
To judge if there would really be a oversupply of housing in Singapore in the near future, we have compiled some housing data from the past few years up till 2016. As you can see, both population and total housing has increased year on year but it is only from the year 2014 that the number of housing units to population has started to decrease with 2016 almost at the same level of 2010. This means that for every unit of housing there are 4.44 people staying in it. Seemingly, the trend only looks to be getting worse and we can expect the figures for 2017 and 2018 to result in the ratio getting even smaller.
So why is this so?

Source: Singstat
Let us take a moment to highlight our population growth. Between 2016 and 2017 it is almost negligible in terms of growth, and this can be seen in the figure below. Total population growth in 2017 has slowed down to a snail's pace at 0.1%. So if the next few years are going to go on the same trend, ie no change to Singaporean's wanting to give birth to more babies and importing more foreign talent, where is the demand going to come from for all these new units?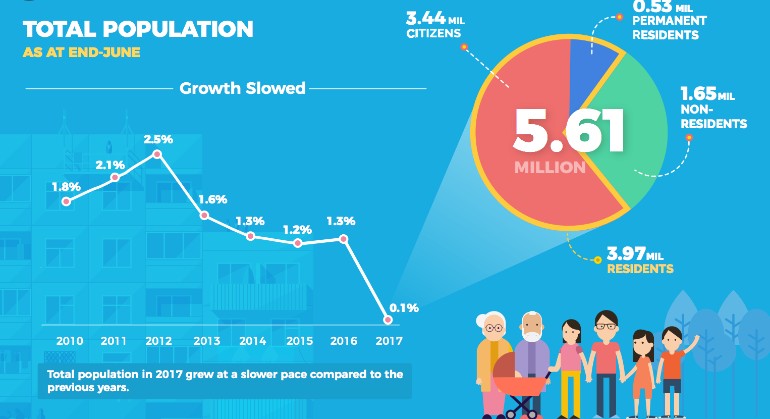 Source: Singstat
Read this next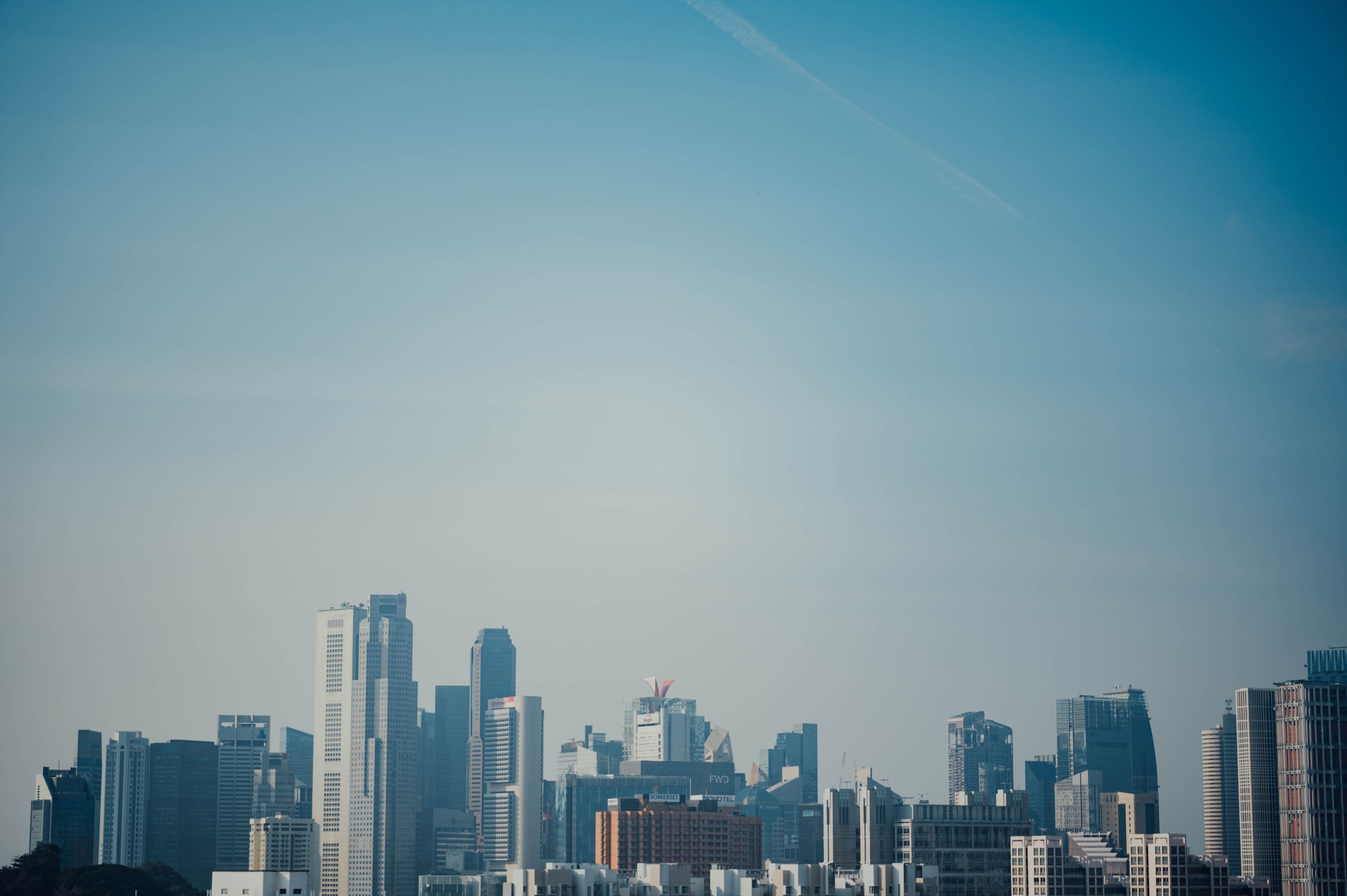 Should we start panicking about a possible oversupply of housing in Singapore?
In December last year, the same Maybank Kim Eng highlighted that it is too early to panic about property oversupply. Their opinion was that despite taking into account the number of new units, average net supply would be slightly over 11,000 units per year. So this would still be below the 19,500 units that were added every year from between 2014 to 2016. So they believe that because this is much smaller than the peak of 40,400 in 2011, there is still no cause for concern yet. Of course the difference was the population growth in Singapore back in 2011 was at 2.1% and a further 2.5% the next year, which is very much different from the current growth of 0.1% last year. So again, unless there are plans to relax the rules of foreigners coming in, it is difficult to see where the demand is going to be coming from in the next few years.
There was another study done on the upcoming supply of units which implied that perhaps this oversupply of housing in Singapore is constrained to just certain districts. The study showed that only Districts 3, 5, 13, 18 and 19 seemed to have a higher number of upcoming units in comparison to the current completed units. So some examples that were shown to have boosted up the numbers were high-density sites such as Normanton Park and the West Coast Vale GLS site in District 5, where the highest amount of risk of oversupply was said to be at. However, it has to be said that District 5 has one of the lowest unsold units in launched projects. So the amount of upcoming supply can actually help to moderate the pricing.
As always, feel free to comment or if you have any questions feel free to reach out to us at hello@stackedhomes.com!