Condo Reviews

Orchard Towers Review – Interesting apartment at the doorstep of Orchard
Druce
November 1, 2018

11

min read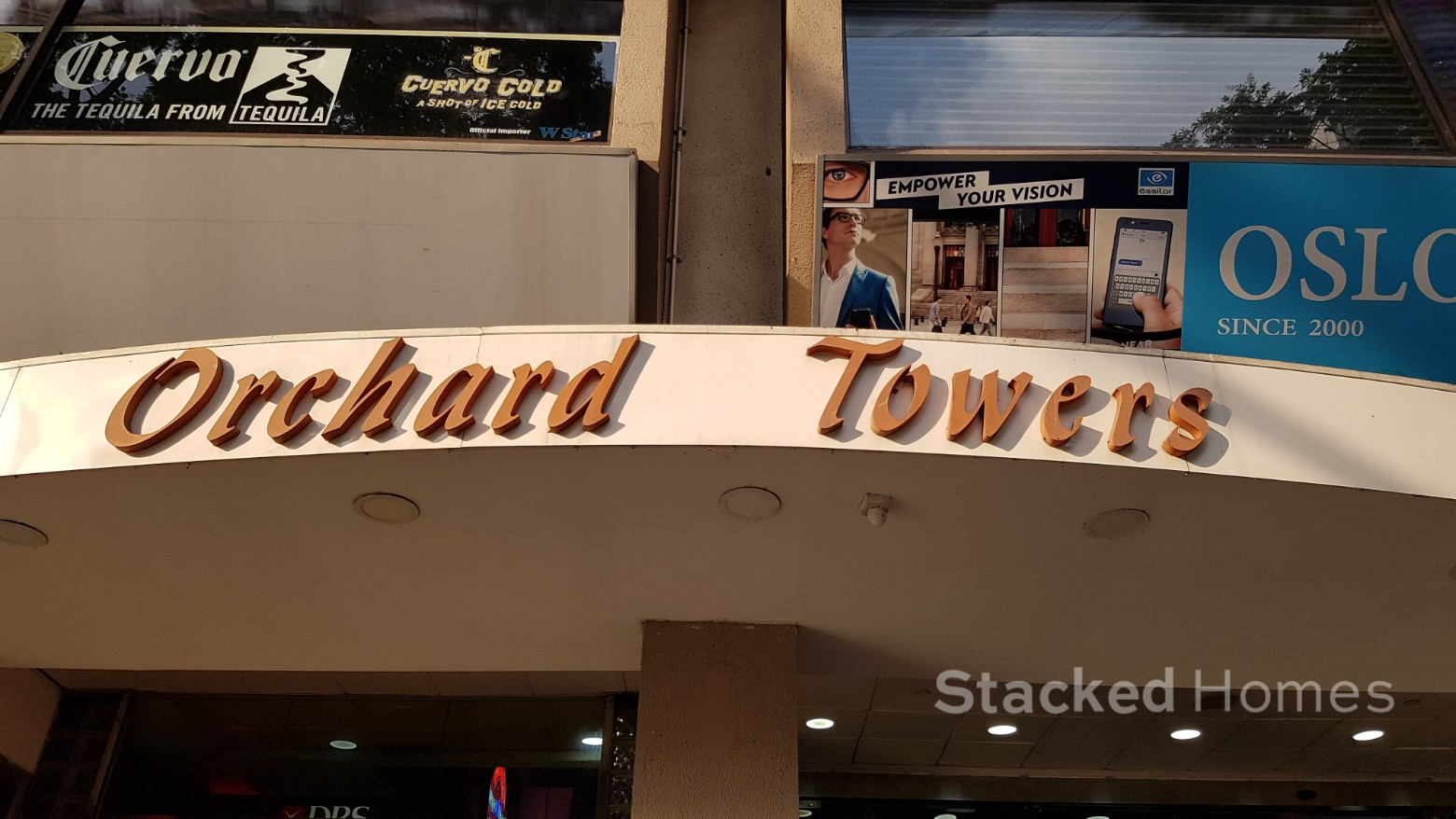 It has a less than desirable connotation to it, which is made up for its attractive freehold pricing in Orchard.
Reviewed by Druce on November 01, 2018
What we like
Freehold status in Orchard

Nightlife

Near lots of amenities
What we don't like
—

Expensive carpark for visitors

—

Sleazy address
11
min read
About this condo

| | | | |
| --- | --- | --- | --- |
| Project | Orchard Towers | District | 09 |
| Region | Core Central Region | Address | 1 Claymore Drive |
| Tenure | Freehold | Site Area | 37,039 sqft |
| No. of Units | 58 units | Developer | Golden Bay Realty Pte. Ltd. |
Orchard Towers is infamous for its nightlife and vice activities for decades. Every now and then, this 43-year old development captures of attention in the news. Just recently in July 2018, a man was caught having sex in full public view outside of Orchard Towers. But very few are aware of the much quieter 25-floor apartment that is connected to the commercial side of Orchard Towers by a bridge on the 2nd level, which is why we are happy to give you a tour of this hidden apartment in our Orchard Towers review!
Orchard Towers Review – Location
Orchard Towers is located along Claymore Drive and is part of the Orchard estate. Situated conveniently at the doorstep of Orchard road, its location puts it close to major expressways, with the CTE just down Orchard Road, and the PIE just behind at Stevens Road. Orchard MRT is only a 7-minute walk away, allowing you to reach the CBD conveniently within 20 minutes, with even more connectivity to the Downtown Line (DTL) at Newton just 1 stop away, and the Circle Line (CCL) at Dhoby Gaut just 2 stops away.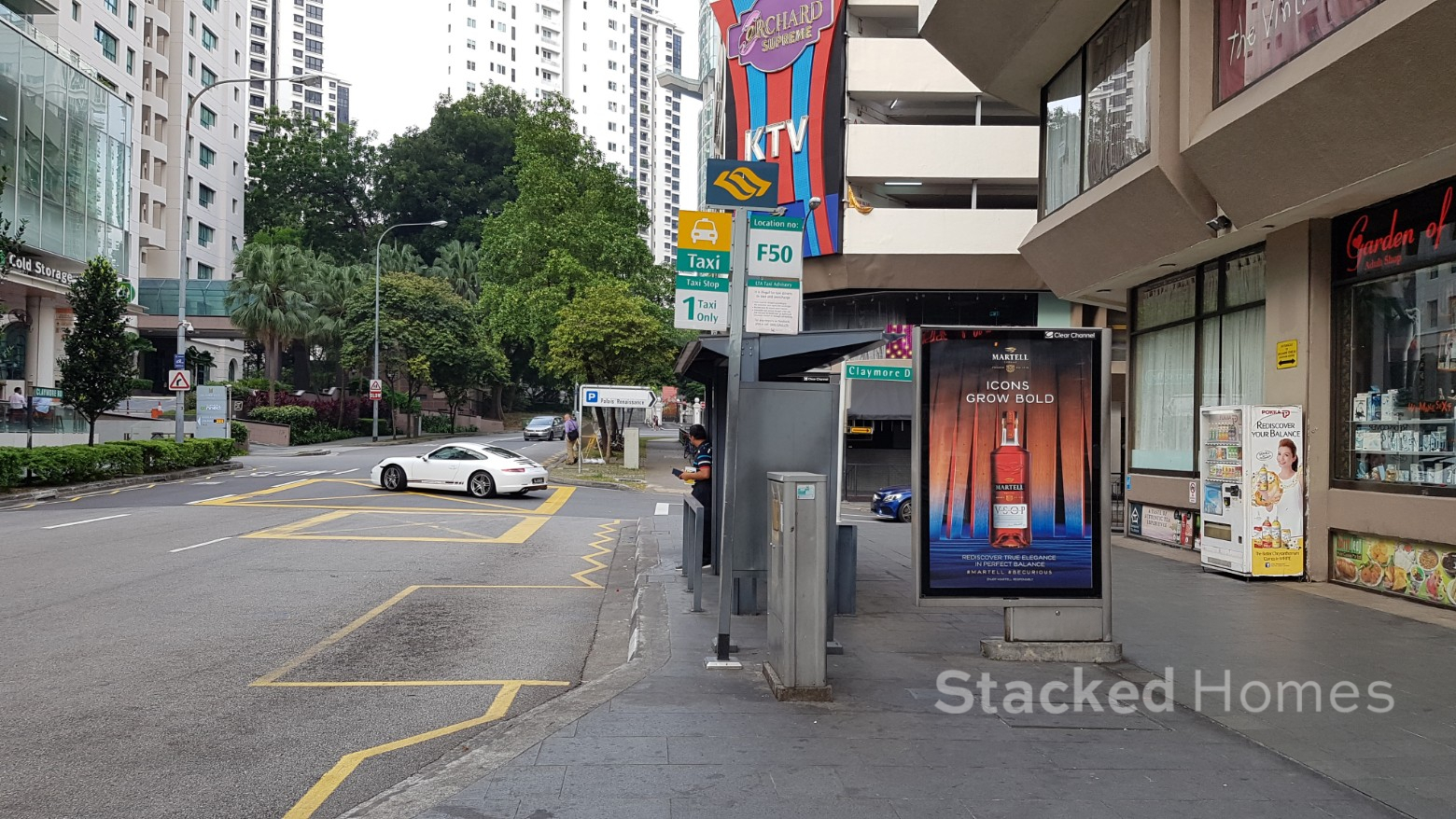 In front of Orchard Towers is a bus stop with buses that goes through Orchard road and into the Central Business District (CBD). Orchard Road is the shopping district of Singapore, so you can expect to pay for ERP if you plan to drive through Orchard to get to town often. Fortunately, though, it is not located along the main Orchard road belt, so if you are driving by car, you will be spared the ERP charges.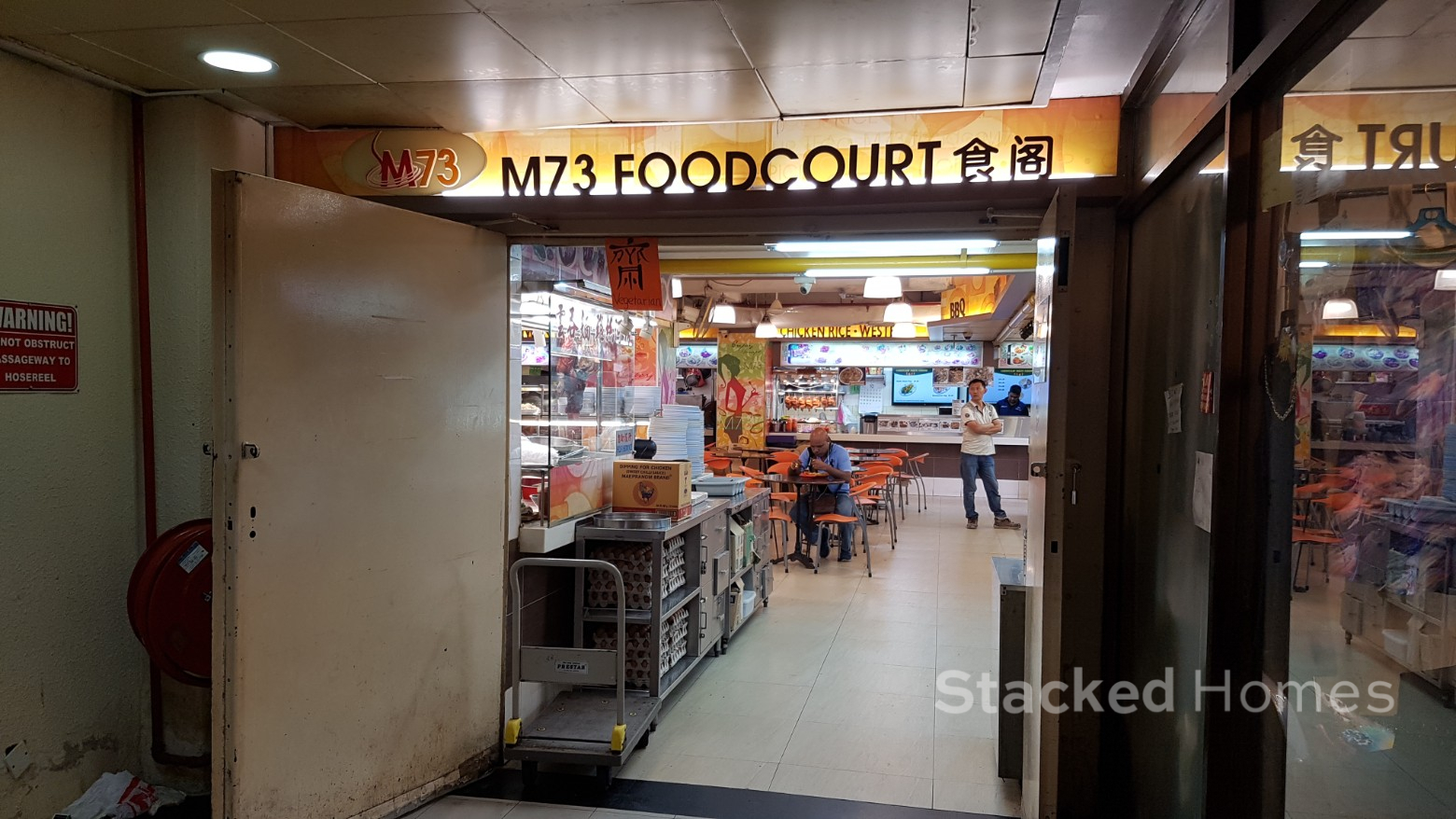 Proximity to food options is not an issue for residents at Orchard Towers. The commercial block's basement houses many well-established eateries and a food court, presenting a diverse range of food right at your doorstep. During lunch hour, you can expect throngs of office workers queuing up to dine-in and takeouts. Thai Tantric is a very popular eating place open till late!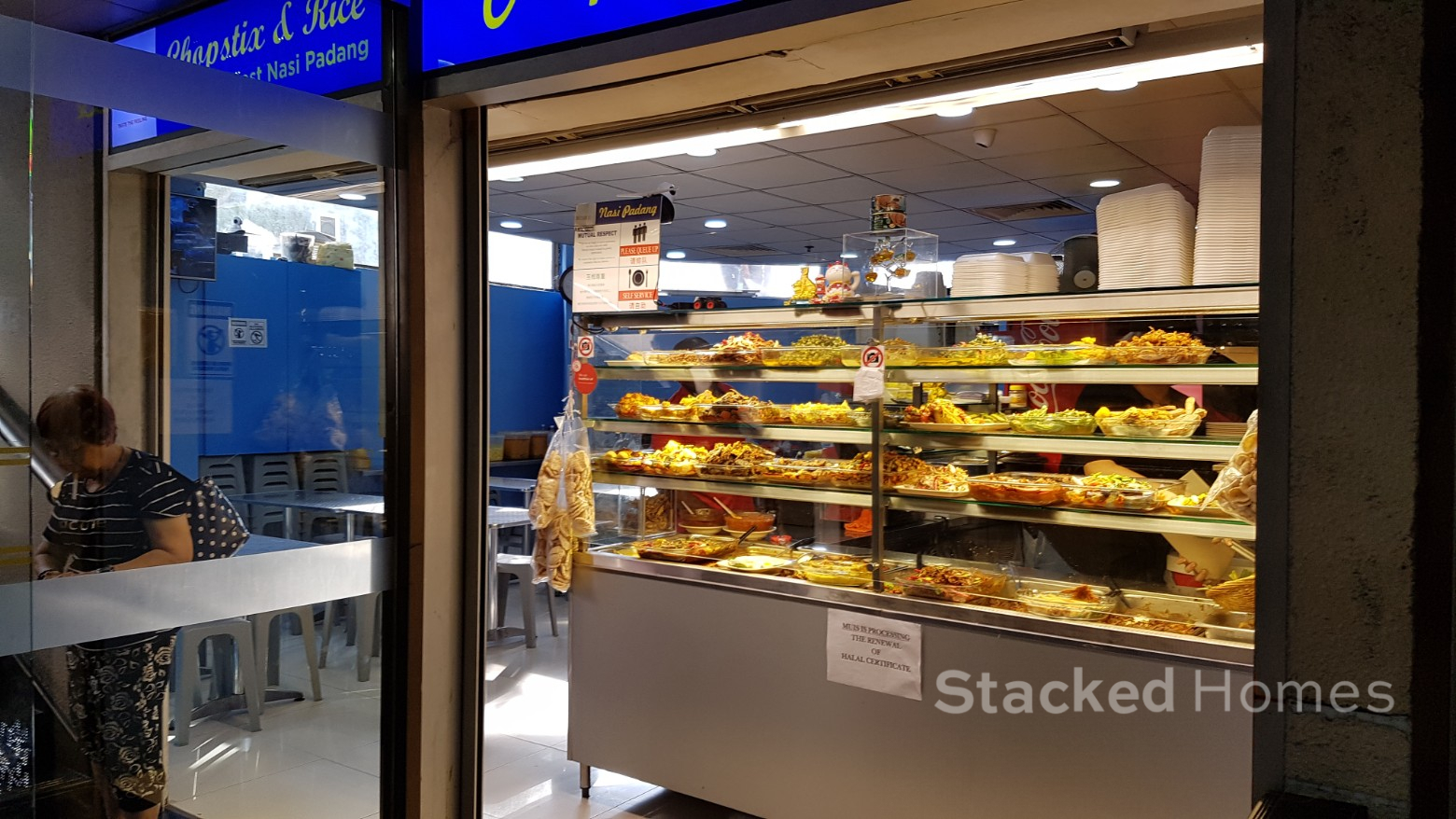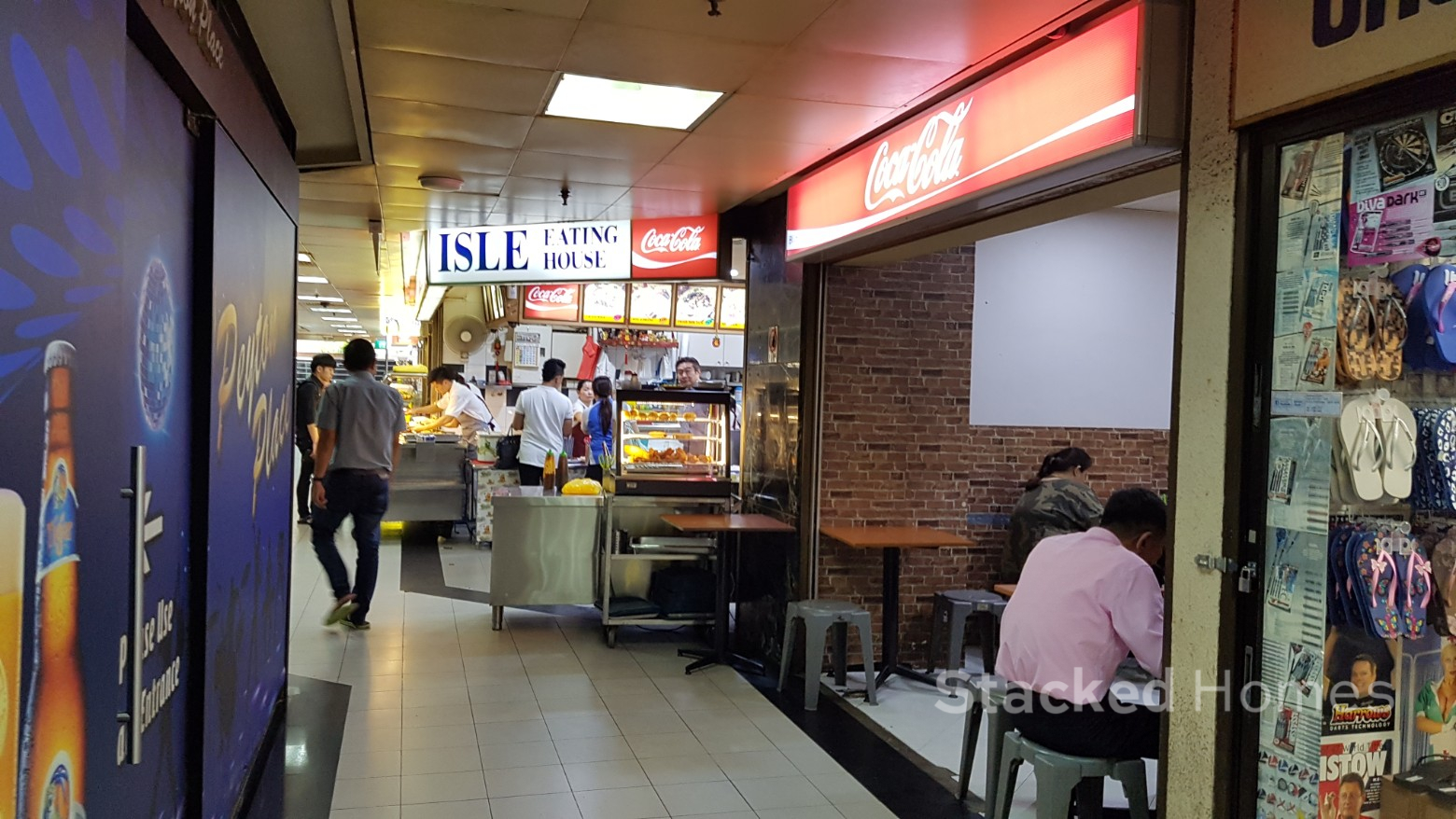 If you are more adventurous, you can also find food options on the upper floor, and perhaps a pint of cold beer!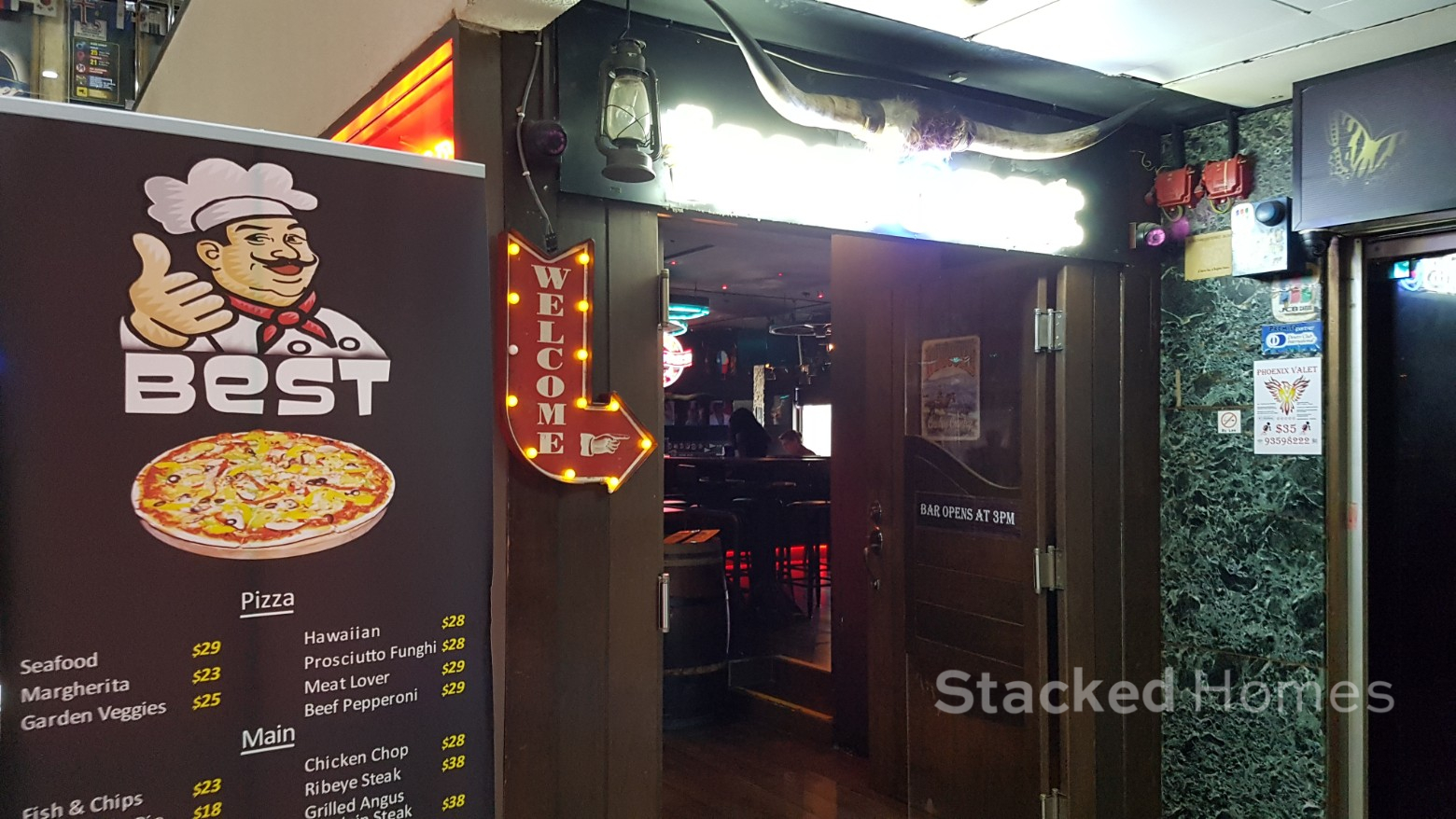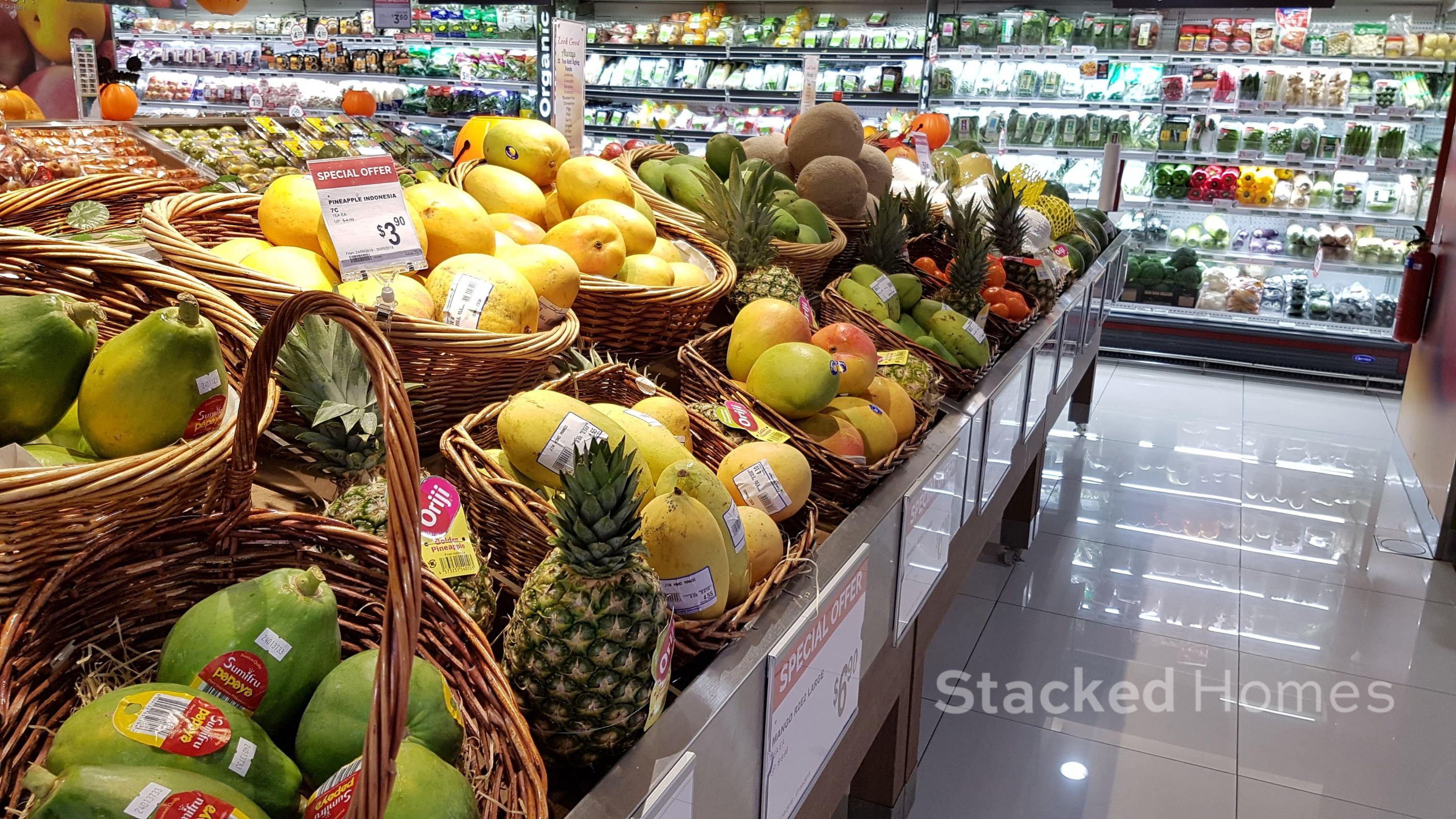 If you are looking for a different environment from Orchard Towers, you can conveniently cross the road to Claymore Connect, a recently refurbished shopping mall with cafes, a California pizza and Subway outlet. More importantly, there is also a Cold Storage located at the basement for your shopping needs. As if having a Jason's supermarket at Orchard Towers itself isn't enough!
[Update: Jason's Supermarket is no longer a tenant at Orchard Towers!]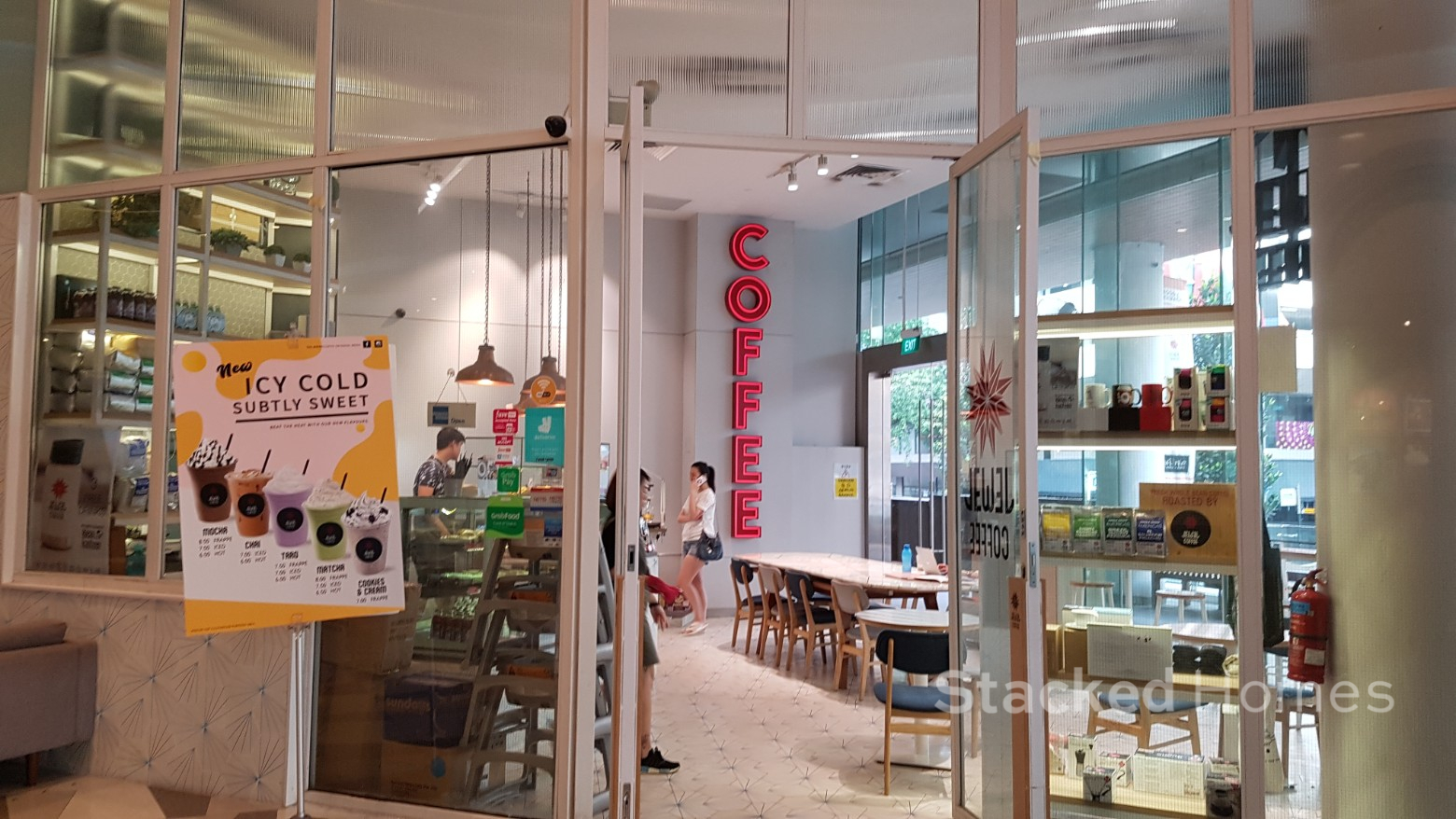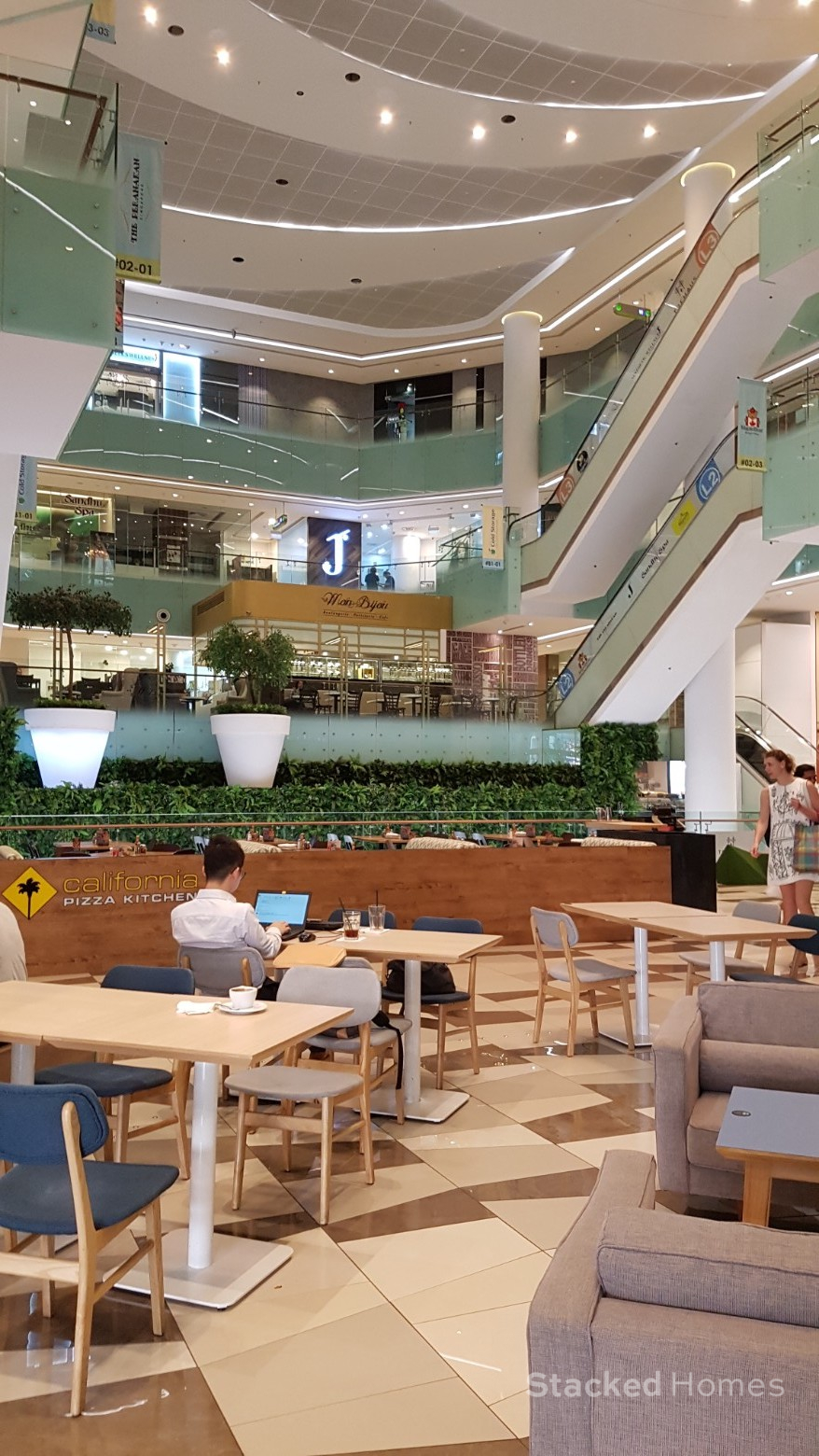 As you would expect for a development like this in world-famous Orchard Road, you will be spoilt for choice when it comes to food. Any cuisine that you have a craving for you would have no problem finding here. If you are a big foodie, perhaps you can check out the Burpple guide for Orchard for more!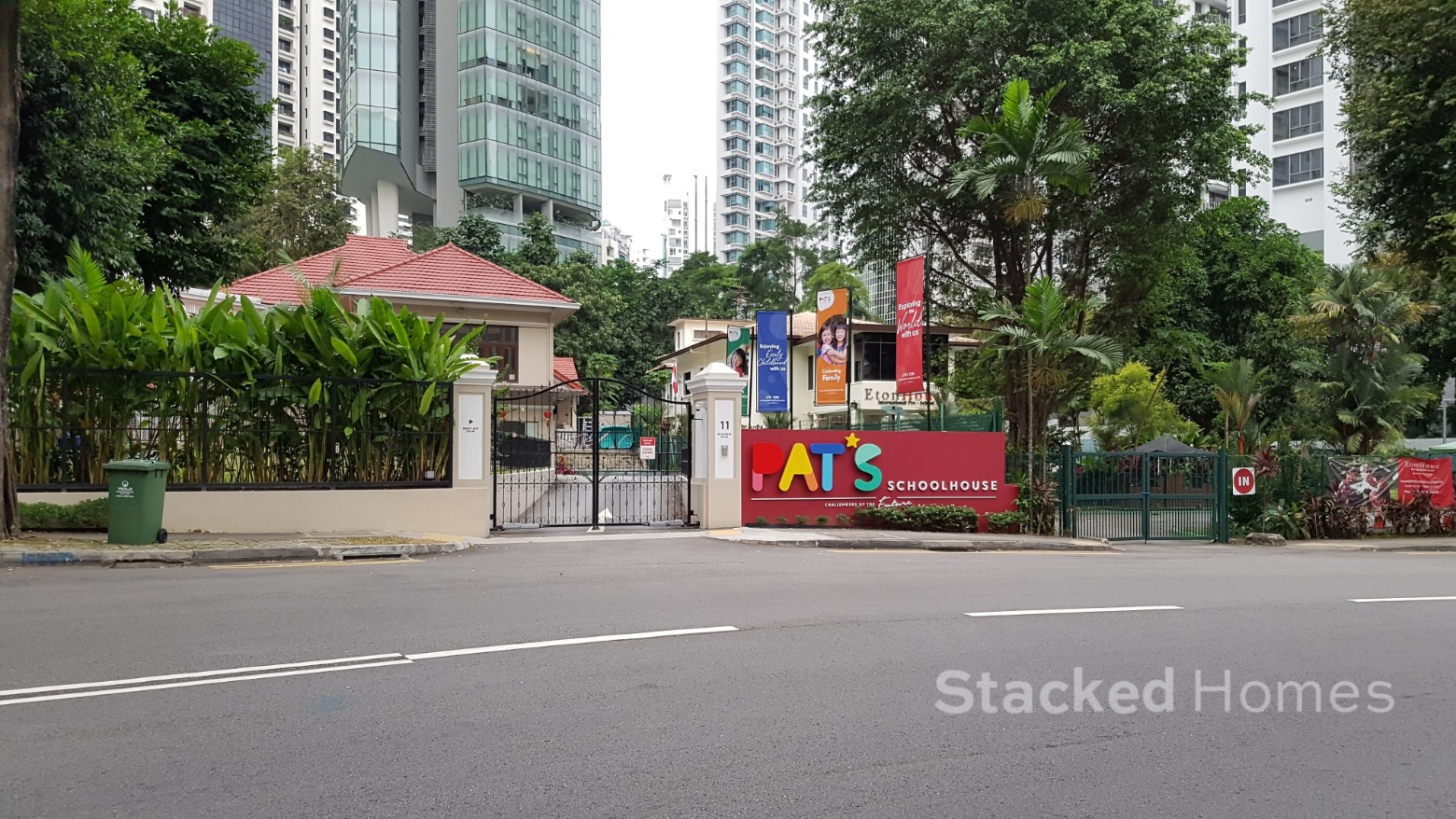 The downside to staying in Orchard Road would probably be the proximity to schools. There are a couple of options very close by if you have preschool kids such as the Modern Montessori, the Chiltern House, and Pat's Schoolhouse. It is also near to the International School Singapore (ISS) elementary and middle schools, which will be convenient for expats families. However, the only recognisable local school would be Raffles Girl's Secondary School, which is about 500m away. Of course, Orchard Road is in a very central location so getting a school bus for your kids would not be an issue, just don't expect to have many schools within a close walking distance. In all honesty, the Orchard Towers location and clientele would not be the best for people with young families anyway.
MRT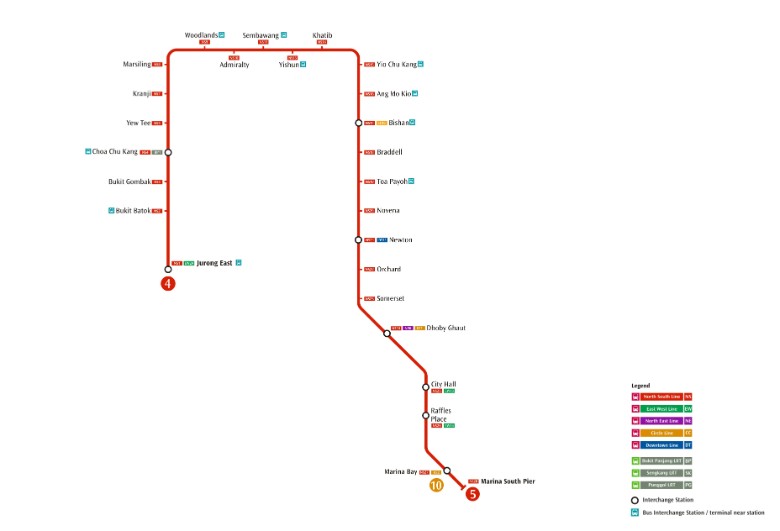 Orchard Towers is about a 5 to 10-minute walk away from Orchard MRT, which is only 3/4 stops away from the CBD area. So if you work there, it is really convenient for you to get to work and back. The North-South line also lets you get straight to Jurong East. In 2021, the Thomson-East Coast line is scheduled to be complete, so the Orchard Boulevard MRT station will be about a 10-minute walk away as well. This new MRT line will bring about even more connectivity to the area. So areas like Great World, Thomson, and the Marine Parade will be within easy reach.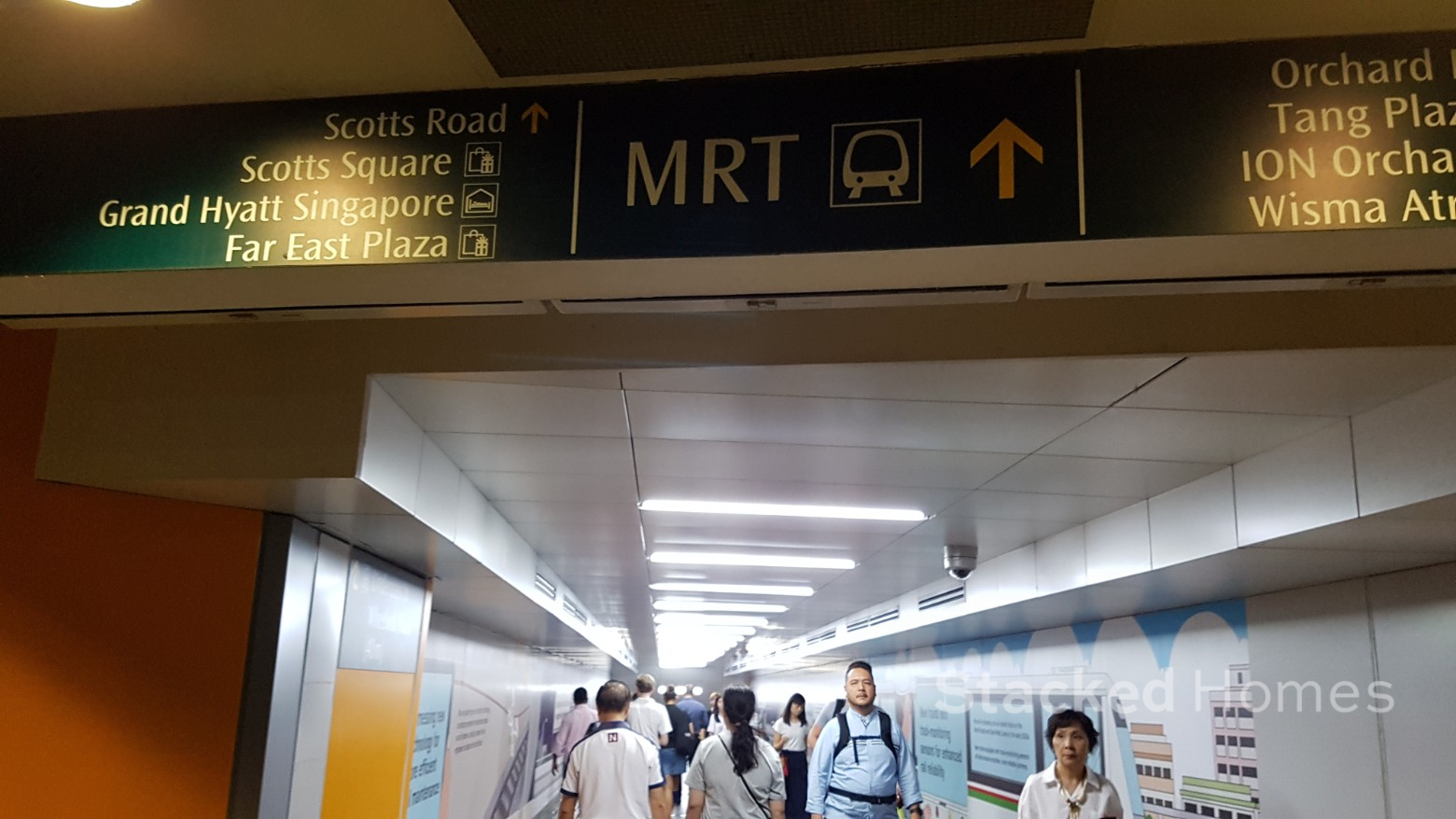 Underground walkways to the MRT should it rain.
Orchard Towers Review – Development Site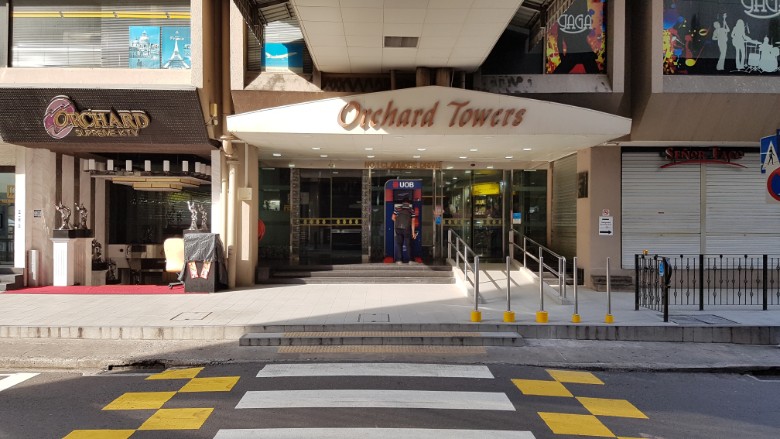 As you would know by now, Orchard Towers consists of two blocks. One is the commercial building which sits at the front-facing Orchard Road and with the residential building sitting at the back, separated by Claymore Drive. The parking entrance to Orchard Towers is actually at the residential block, so if you have parked at Orchard Towers before it might be a little more familiar to you. This development was completed in 1970 and the design of it can be seen easily from the outside. In other words, it is not much of a looker if you were to judge it superficially. Particularly when set alongside more modern buildings such as Claymore Connect or Ion shopping centre just down the road, Orchard Towers really shows its age.
However, even though it is not located on the central Orchard belt, it is actually a better location for a residential development. As said earlier, its location puts it out of reach of the ERP gantry. It is great if you drive a lot as you can go in and out as you please and not have to worry about incurring any dreaded ERP charges. Also because it is situated at the start of Orchard Road, it is also quieter in general. But of course, this all changes at night as the commercial block of Orchard Towers has many bars as you know, and can get really crowded and rowdy just outside late at night. Not to mention, on weekends as well. There are also many other ways to access the development, as it is not like a traditional apartment with a parameter around it, so you can always walk in from the back from Claymore Road as well as from the front.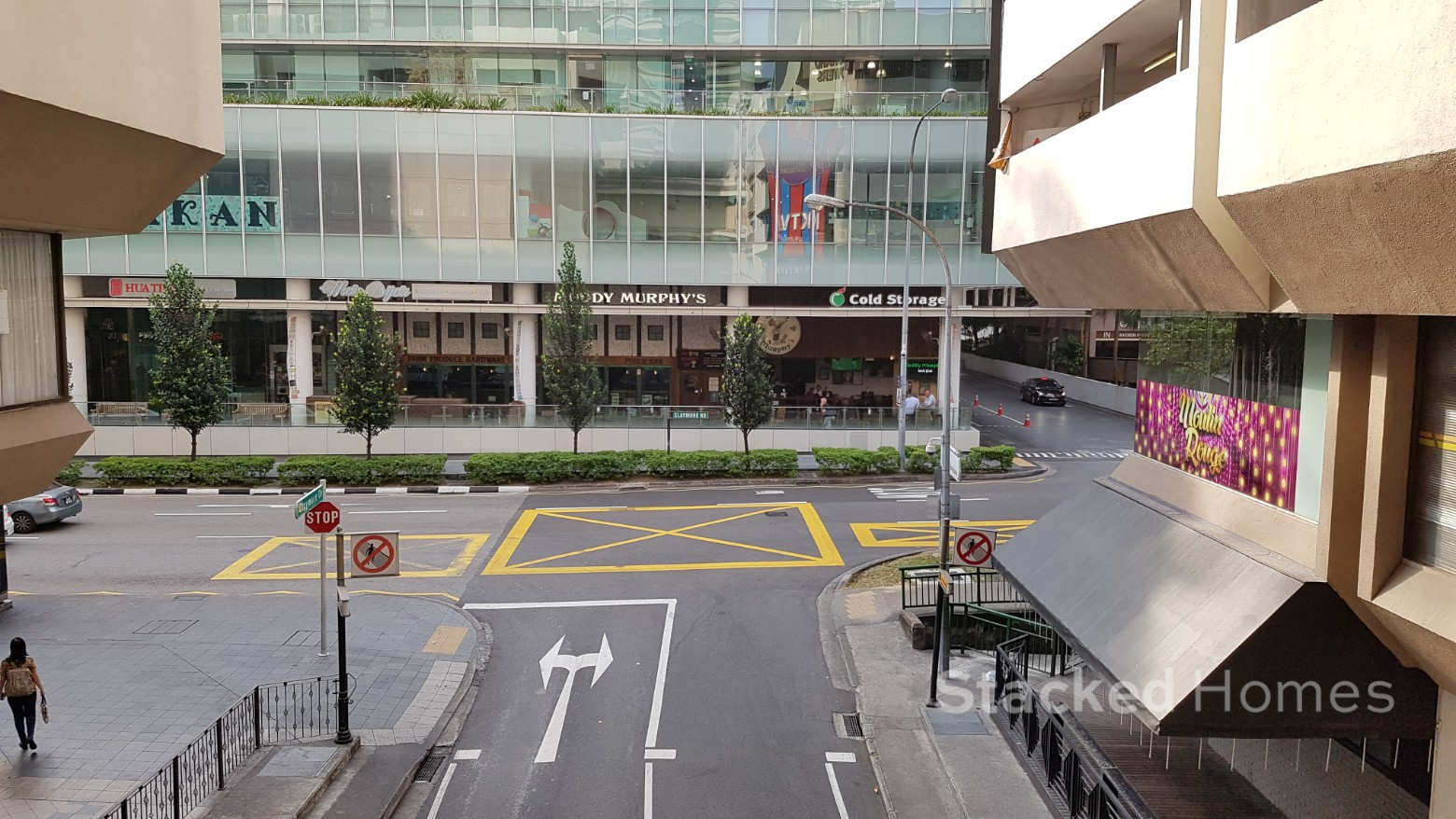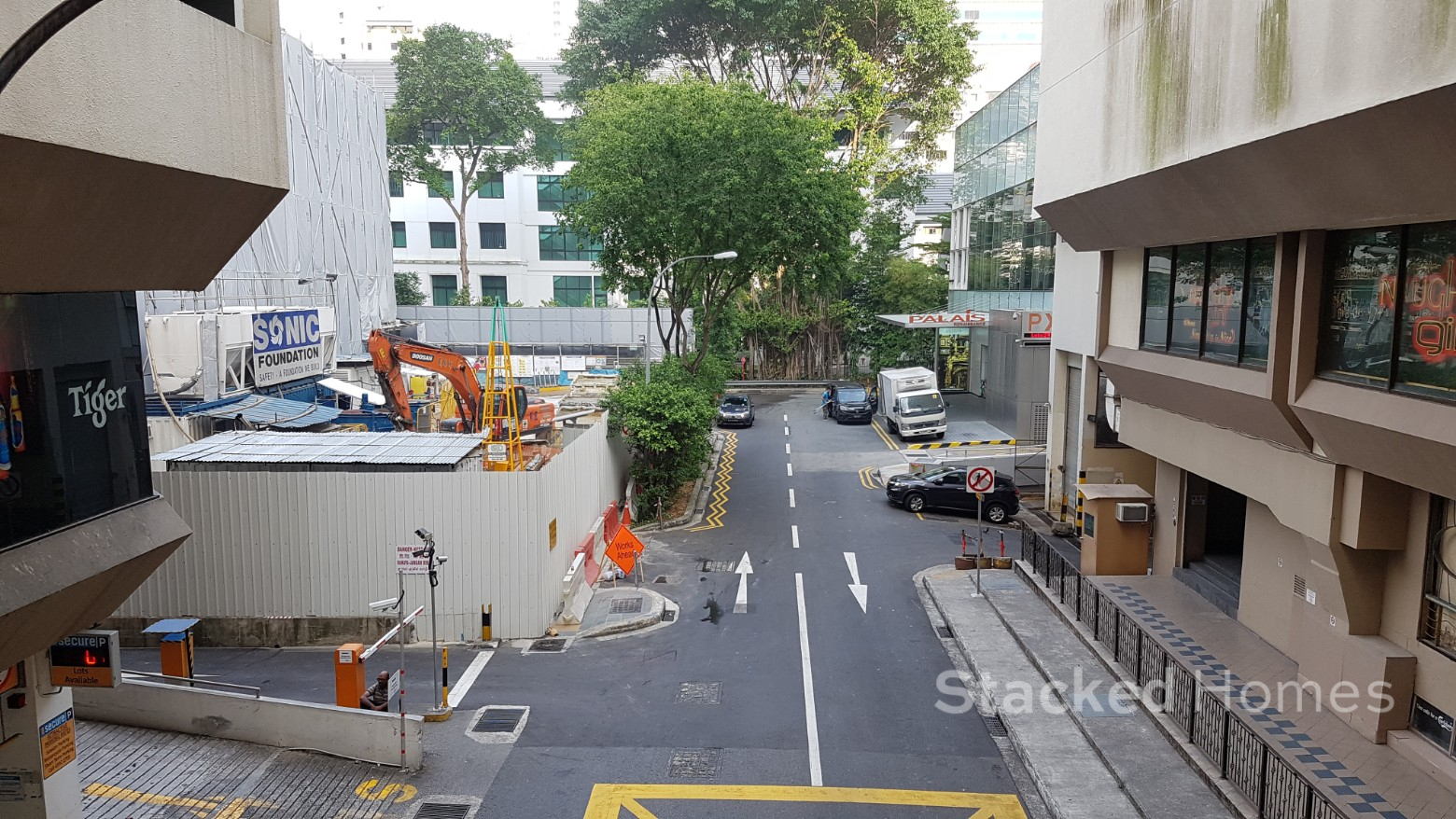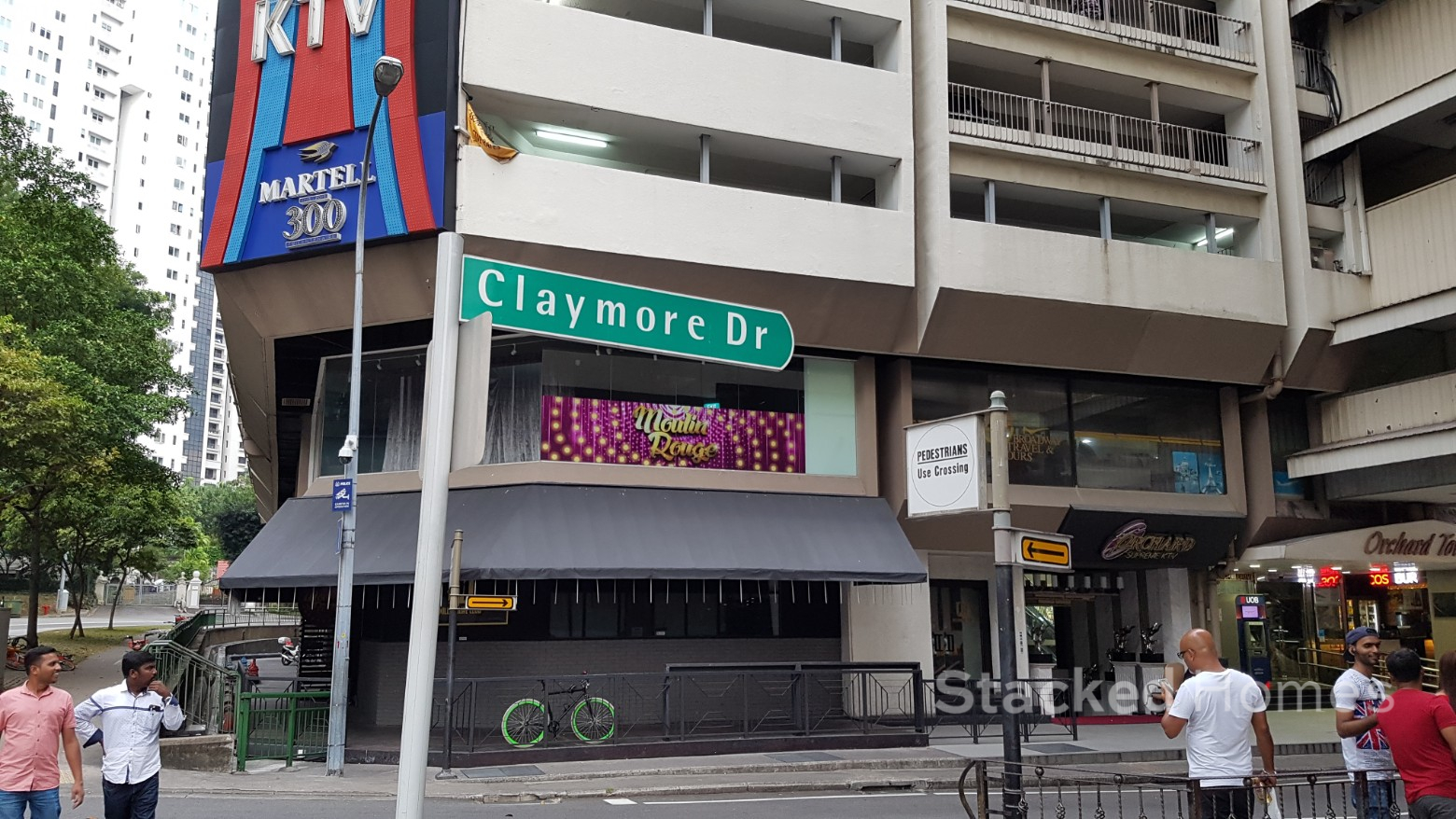 Because it is an old development, the unit sizes are generous, to say the least. For example, a 3 bedroom with 3 toilet unit at Orchard Towers is 1970 square feet in size. That is a very spacious apartment in today's context. If you were to look further down the road at Scotts Square, another one of the rare freehold apartments on Orchard Road, its 3 bedroom unit comes in at about 1200 square feet. That is nearly twice the size (and half the asking PSF). It is becoming increasingly rare to get such big apartments, especially in Singapore. So if space is a concern, the residential units at Orchard Towers are a good bet for you.
Orchard Towers Review – Facilities
Perhaps one of the downsides of Orchard Towers would be its lack of facilities and carpark. Yes, there is a carpark if you need it. But it is not included with your unit as the carpark is maintained under a private operator. To be fair, if you are looking to stay in town you probably would not have a need to drive anyway. The central location and amenities will more than makeup for it. But if you do need a carpark space, you will need to purchase season parking. Which at $585 per quarter is considered quite reasonable, considering its Orchard location. Not to mention in comparison to its daily rates, at $5 per hour and $9 per entry after 6 pm! That is really steep especially if you compare it to the neighbouring carparks that are in much better condition.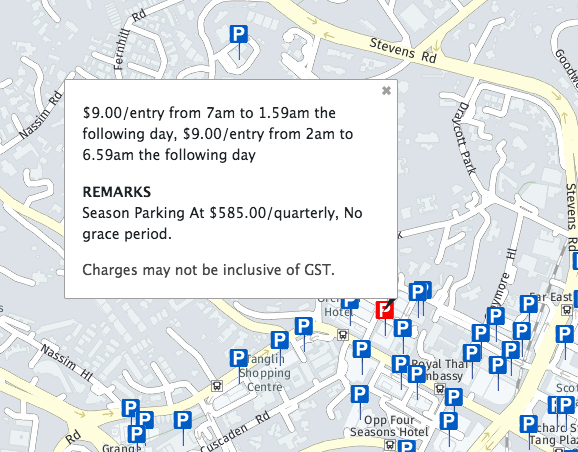 Which brings us to our next point. If you frequently have visitors and they do drive, parking here to visit will be an expensive one. Of course, they can always park at the cheaper parking nearby. But it is always more convenient to park directly at the building.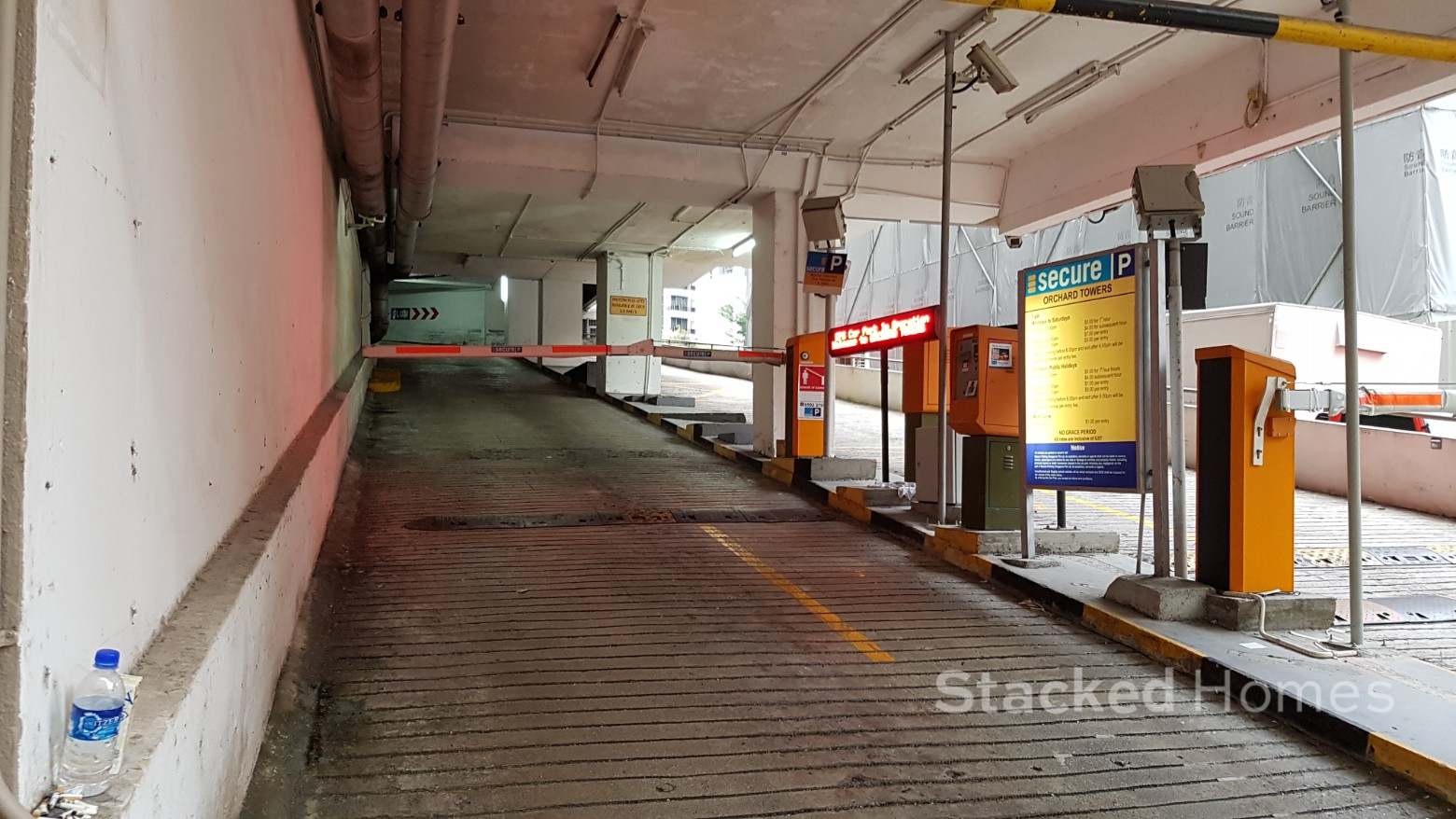 The ramp up to the carpark.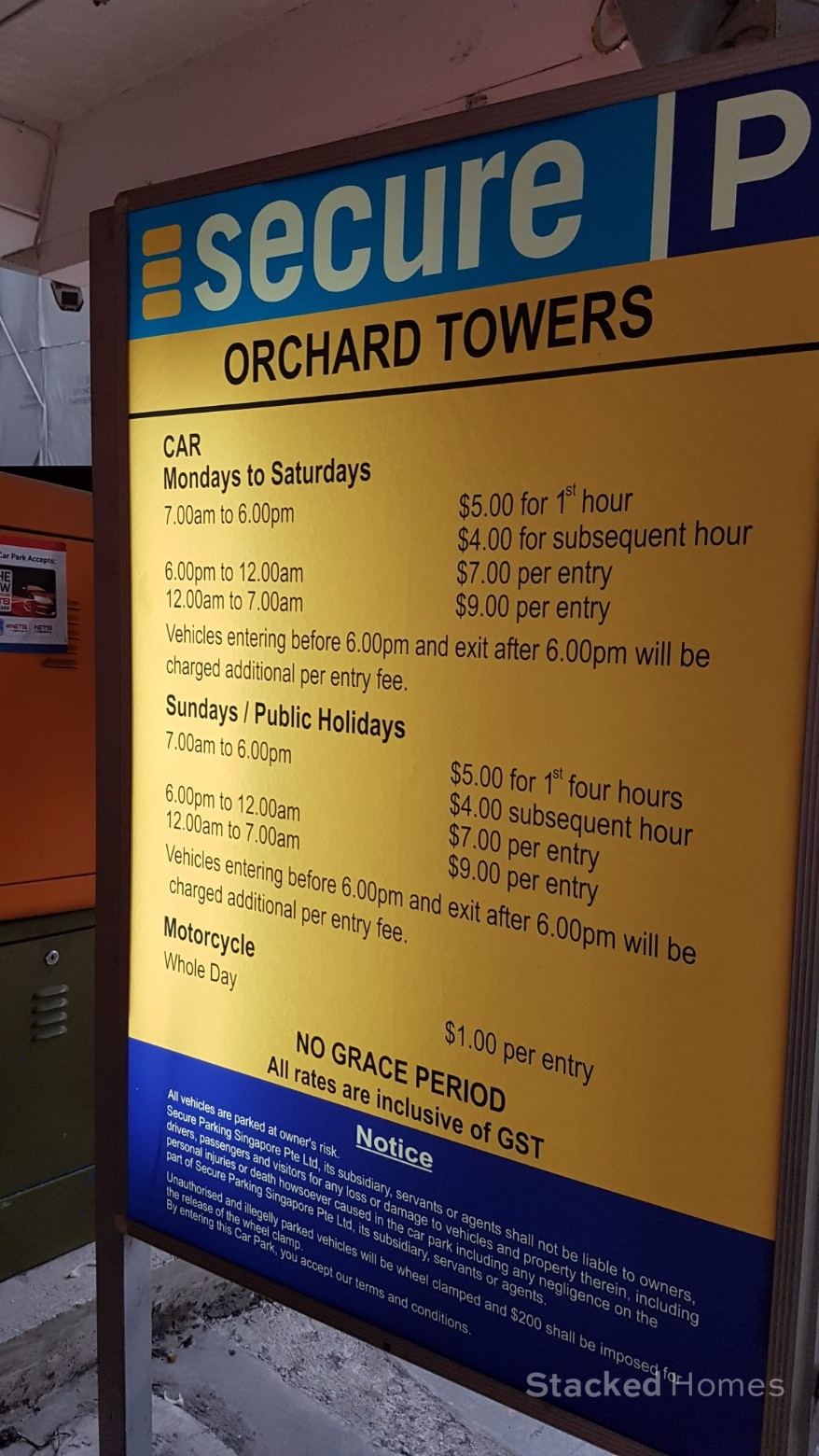 A closer look at the carpark charges.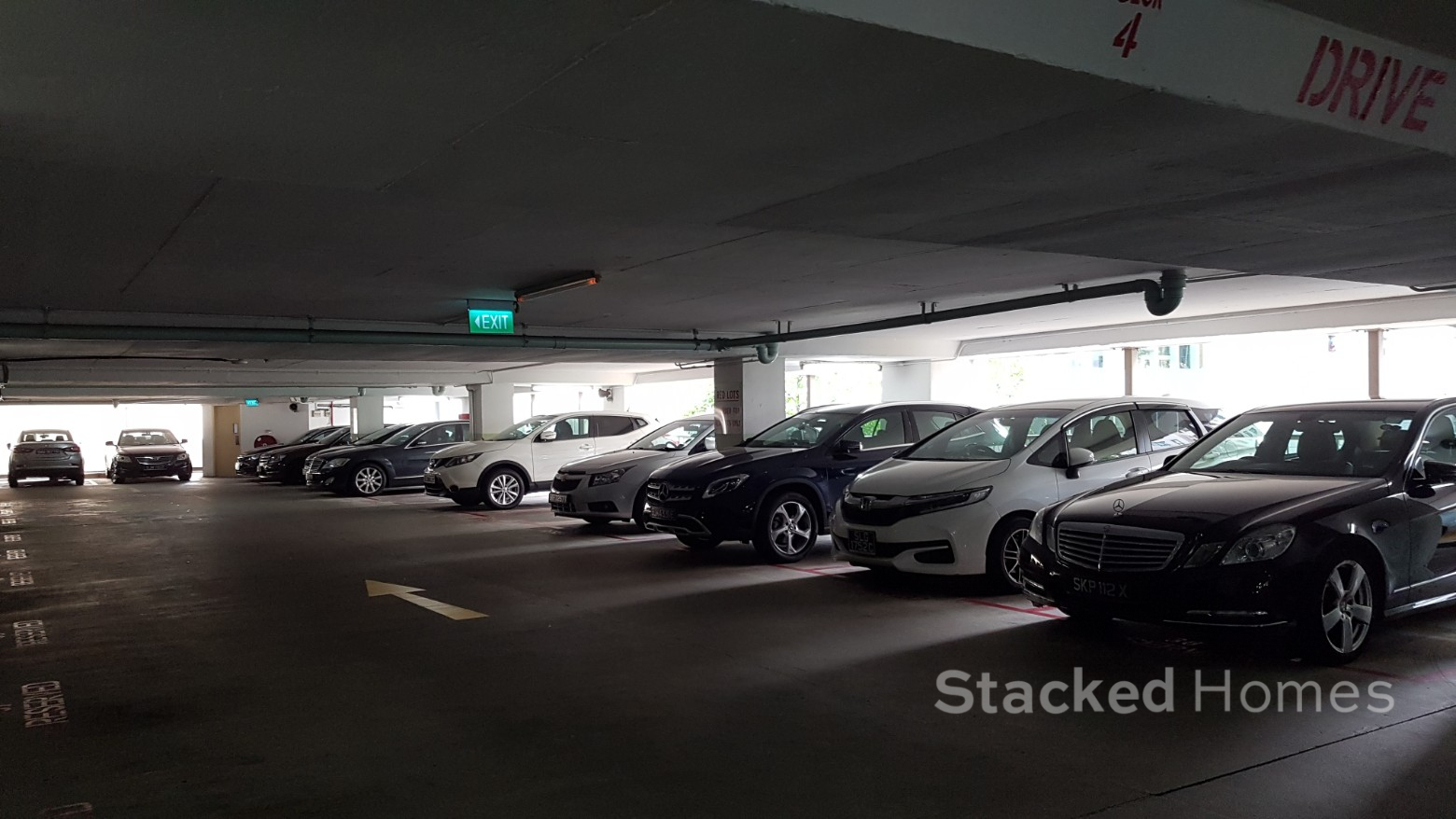 There are more than enough lots in the carpark. So if you have a car, you do not need to worry about coming back home to jostle with the rest of your neighbours.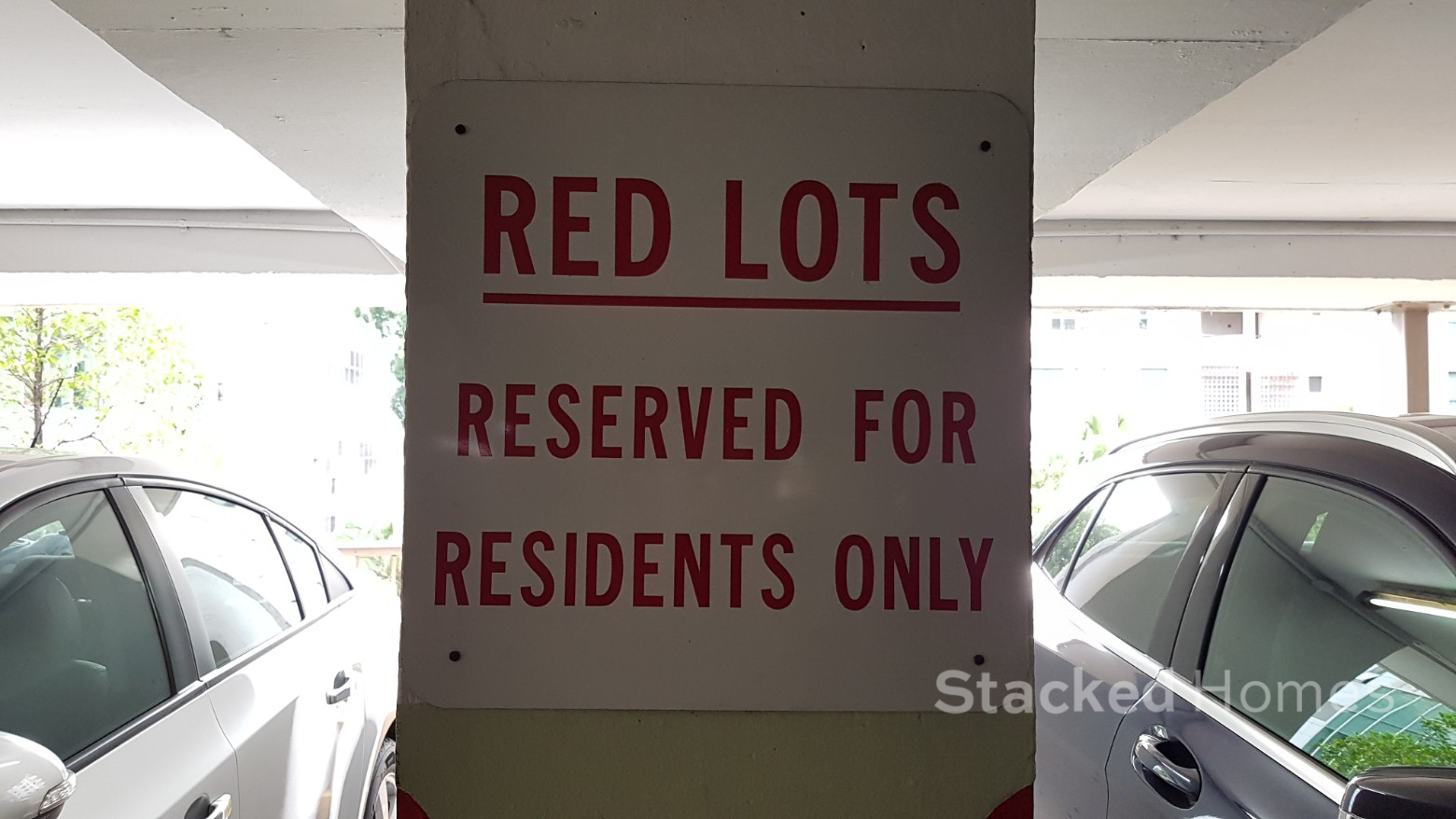 There are red reserved lots for the season carpark holders.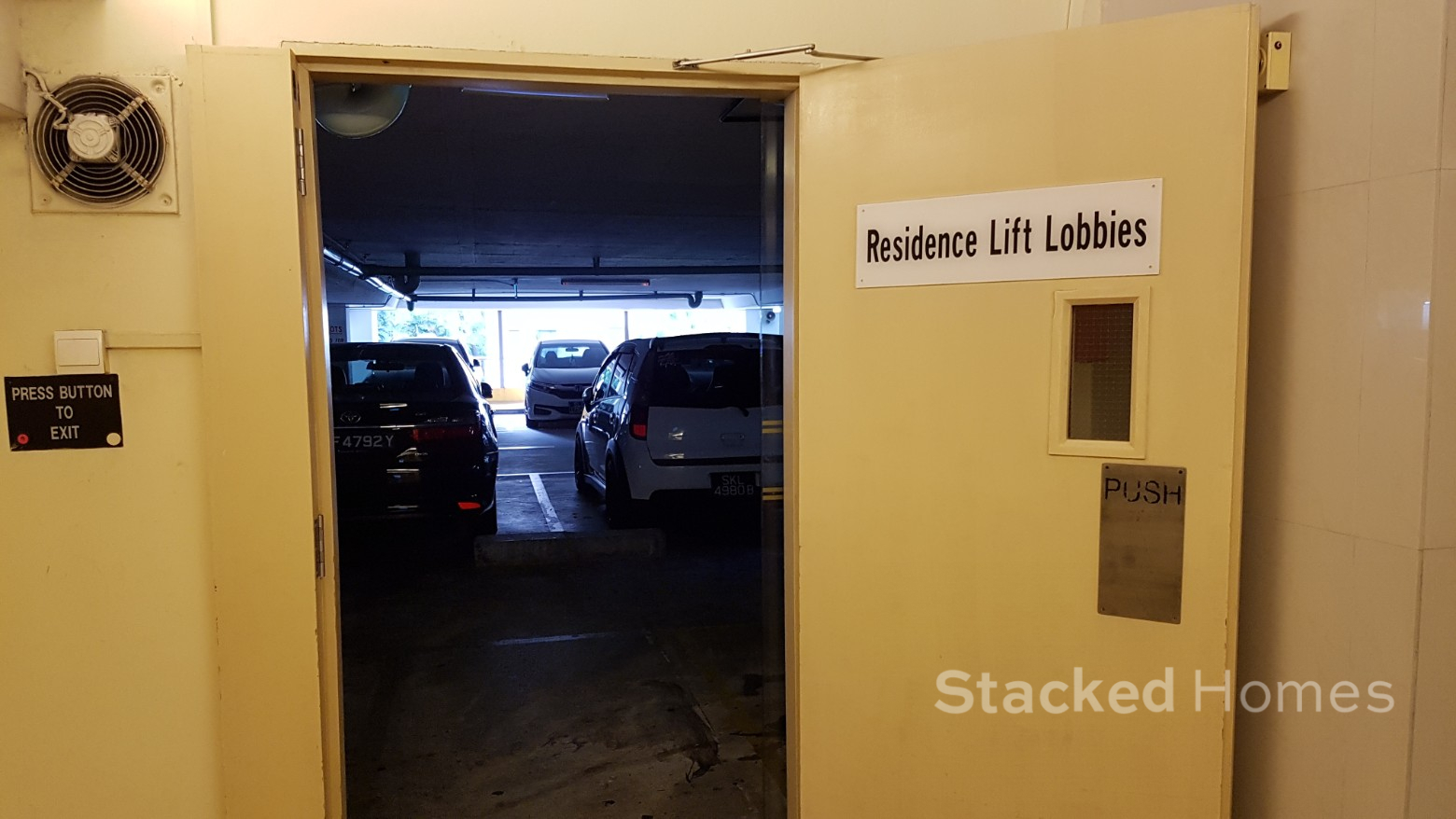 The entrance to the carpark from the residential block.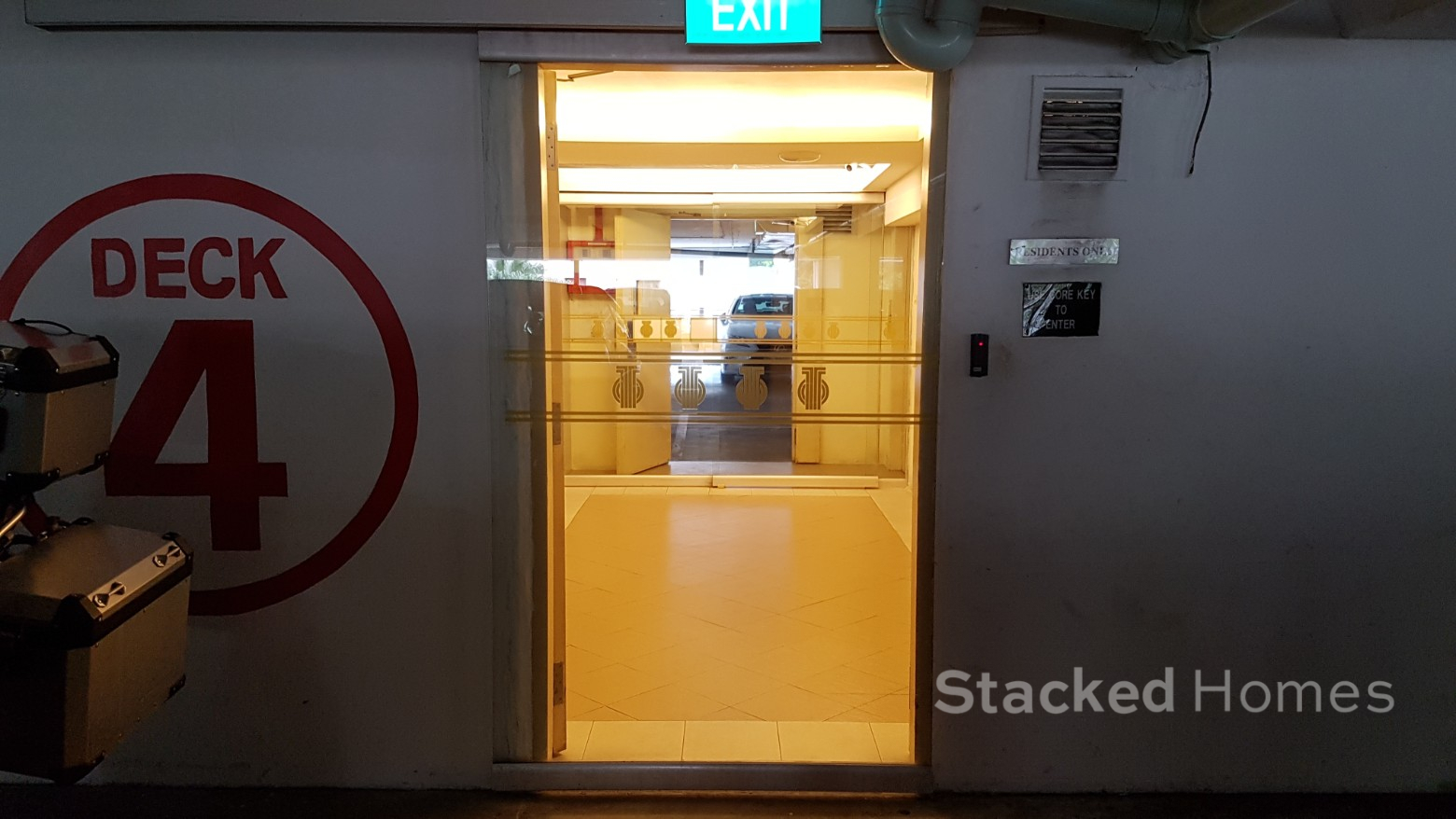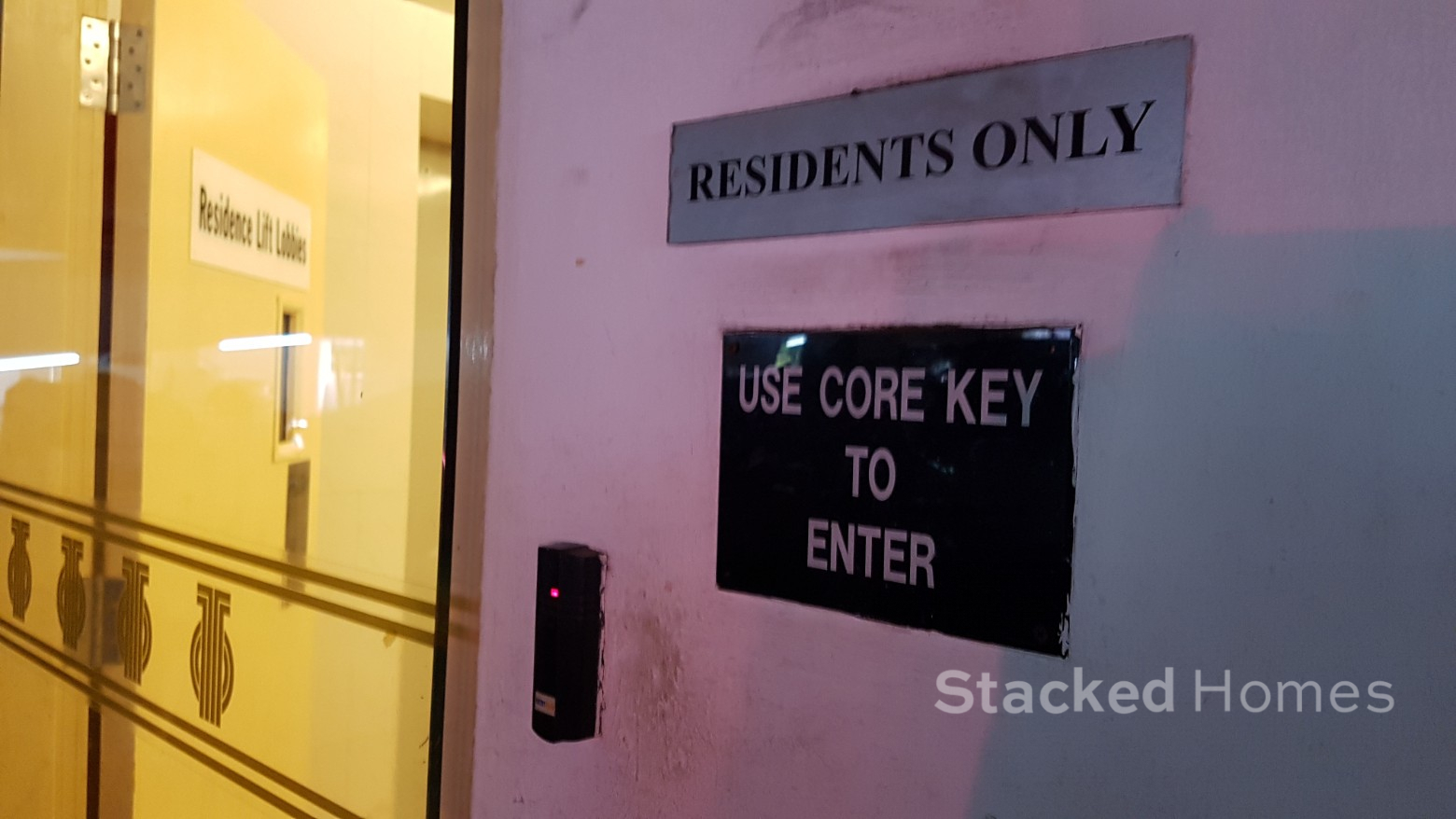 You will need a keycard to enter. Which is good security.
[Update September 2019: There is now an additional security counter specifically at the front of the resident's lobby given the Orchard Towers Murder]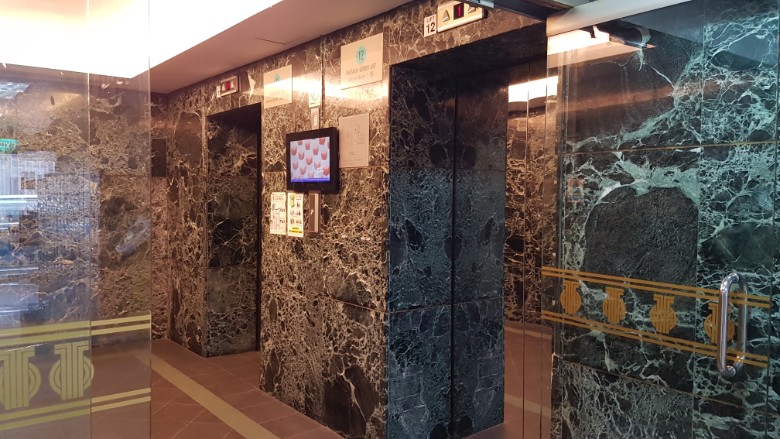 This is the lift lobby on the ground floor.
Which you can access from the side road.
The lift lobby on the other floors does not get the same marbled treatment though.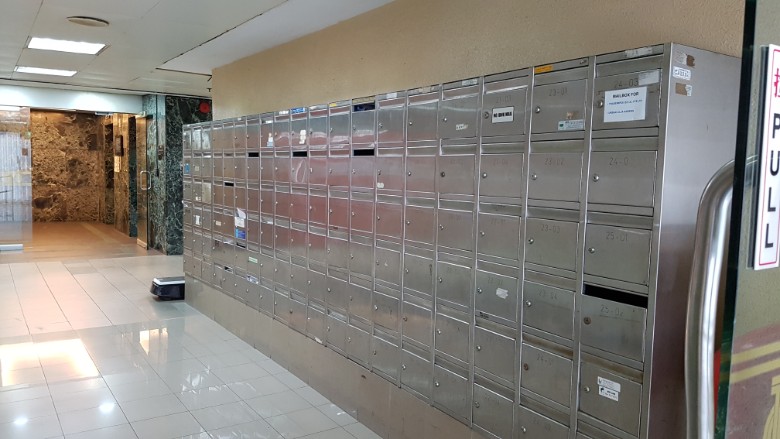 The letterbox is directly across the lift lobby, so it's convenient for you to pick up your mail before you go up to your apartment.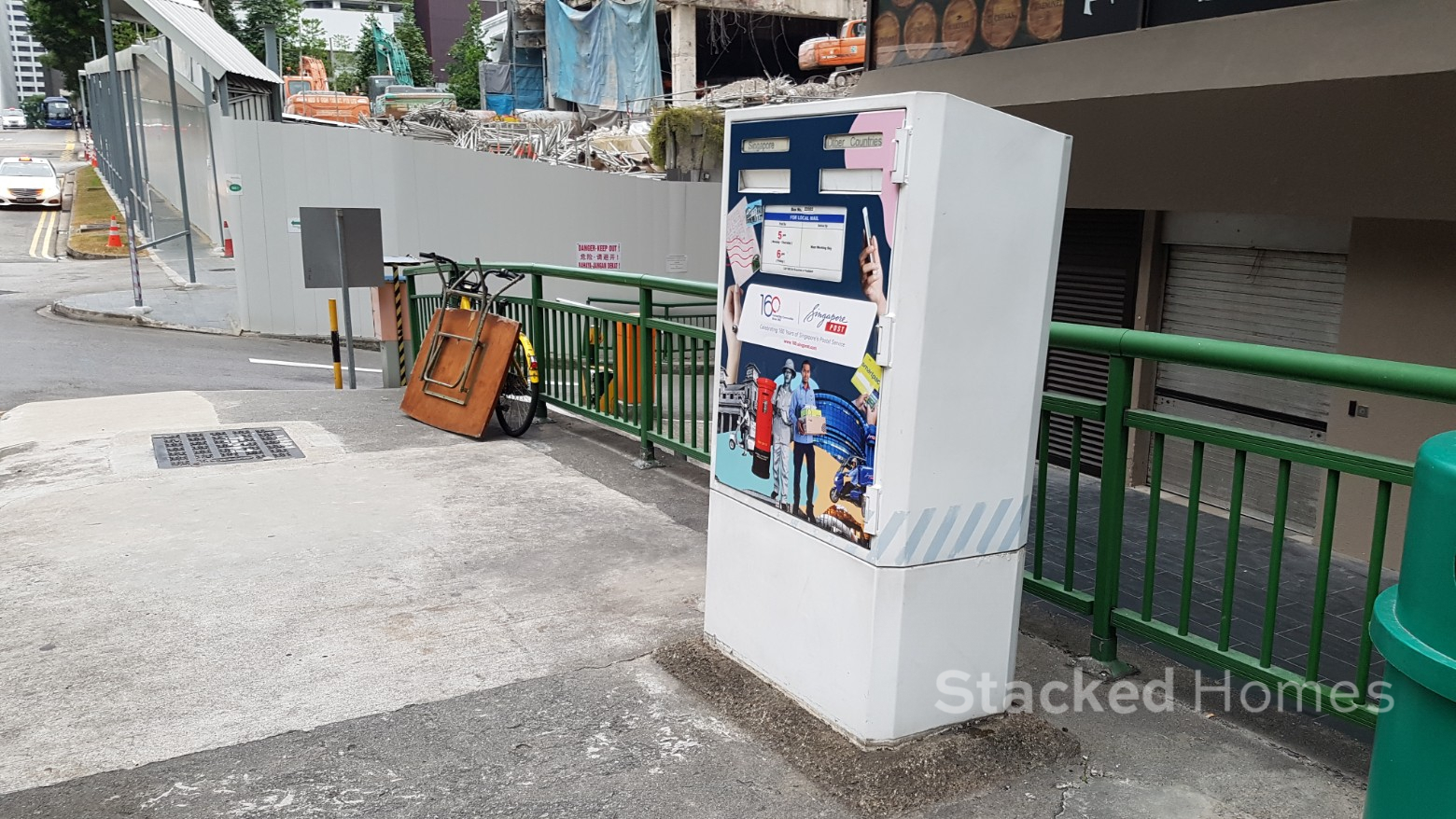 There is a Singpost mailbox right behind the development for easy access.
As we said earlier, Orchard Towers does not any of the usual facilities on offer but seeing as you are on Orchard Road, there are enough amenities and entertainment around to keep you busy.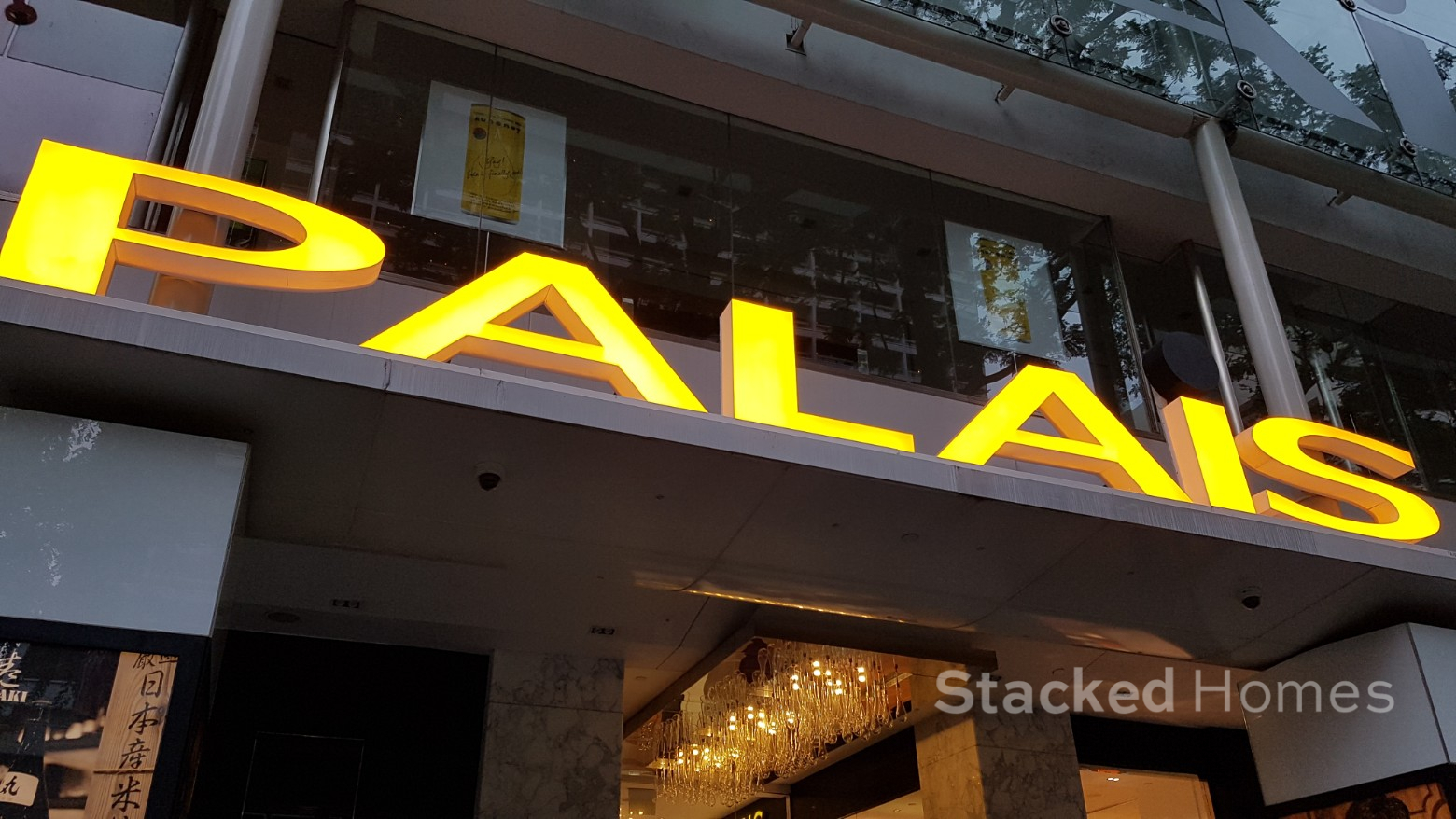 Palais Renaissance is just next door for some retail therapy. Be prepared to bring more cash though.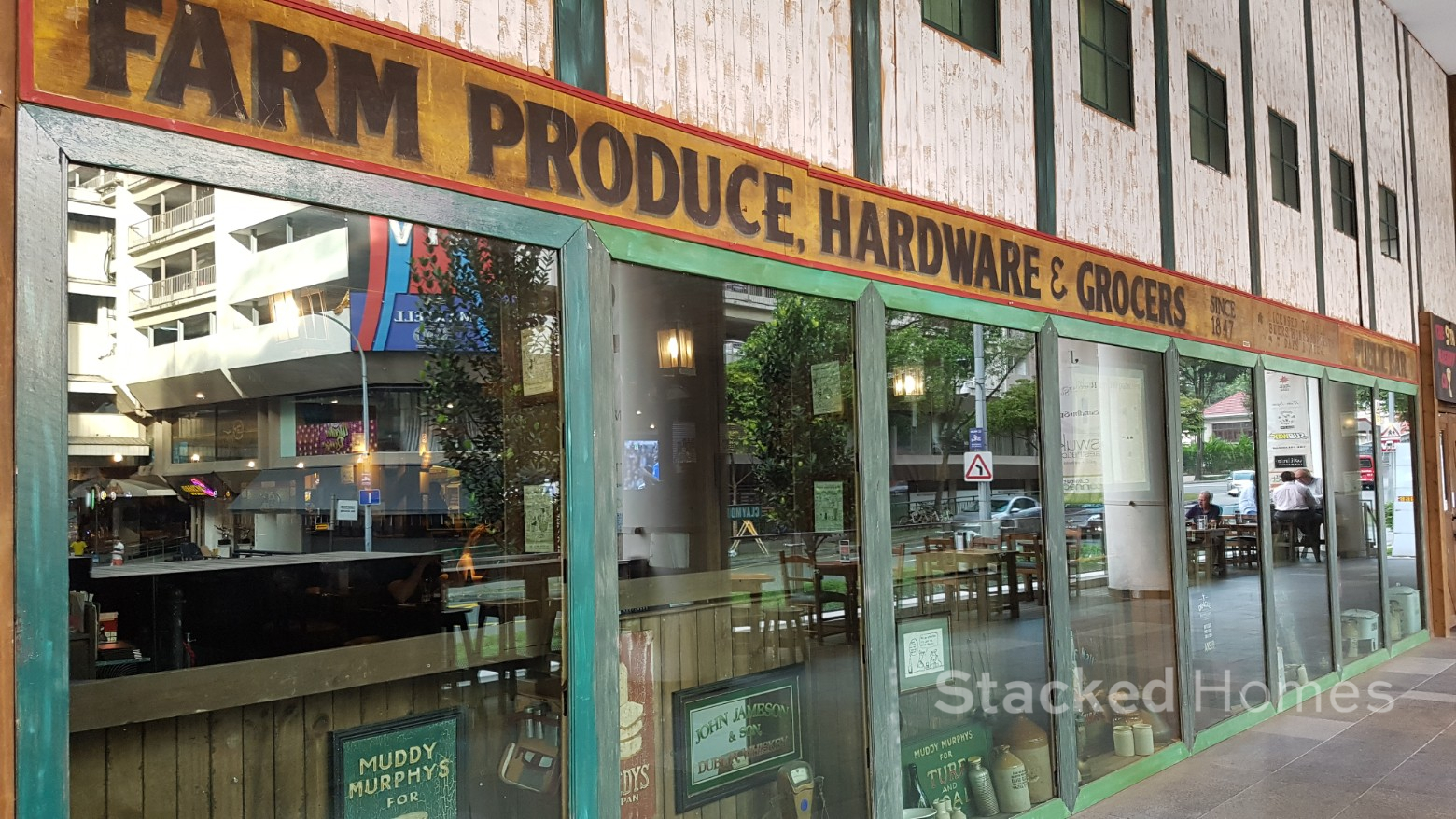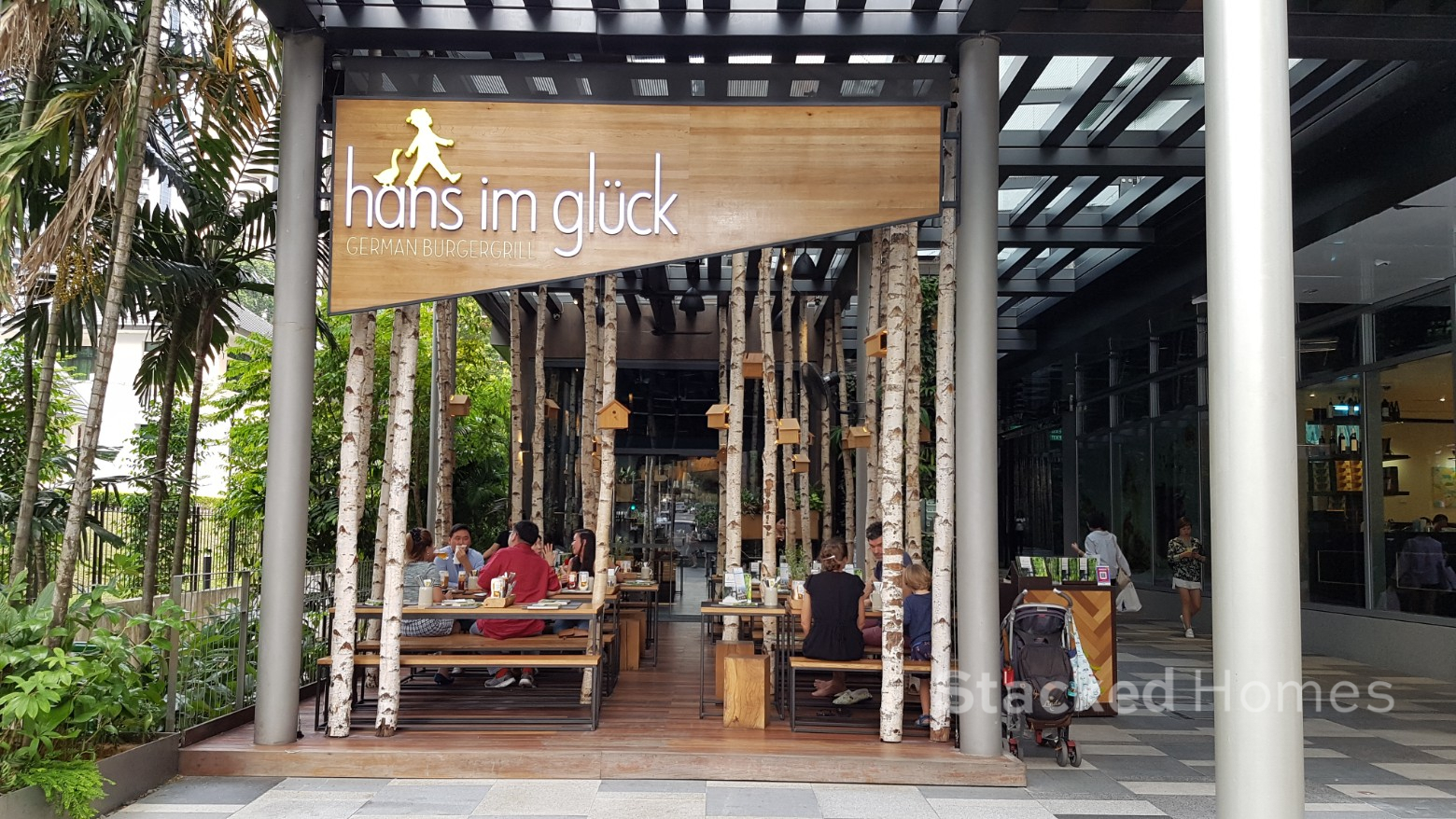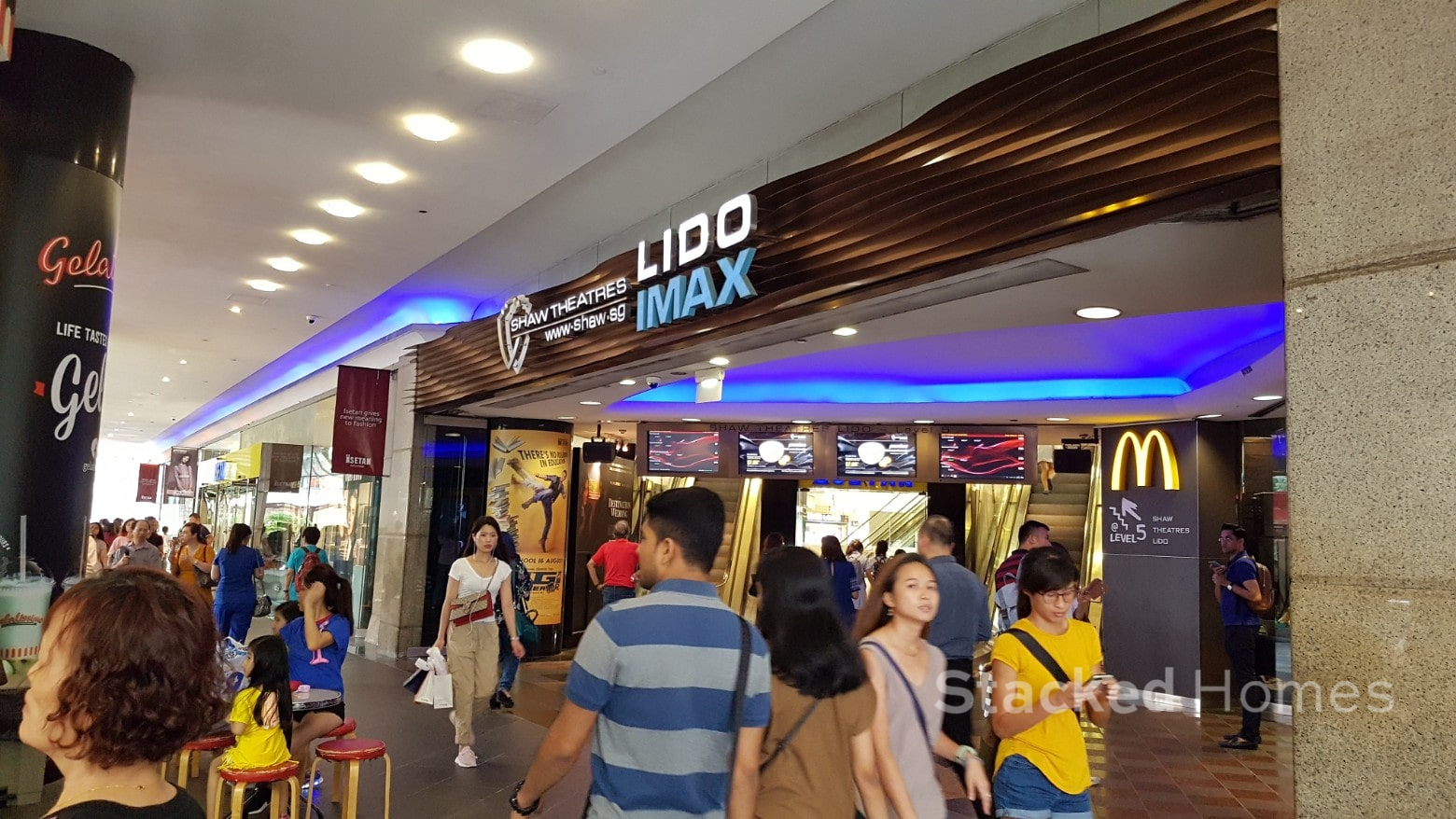 Many restaurants and a movie theatre just a 5 minute walk away.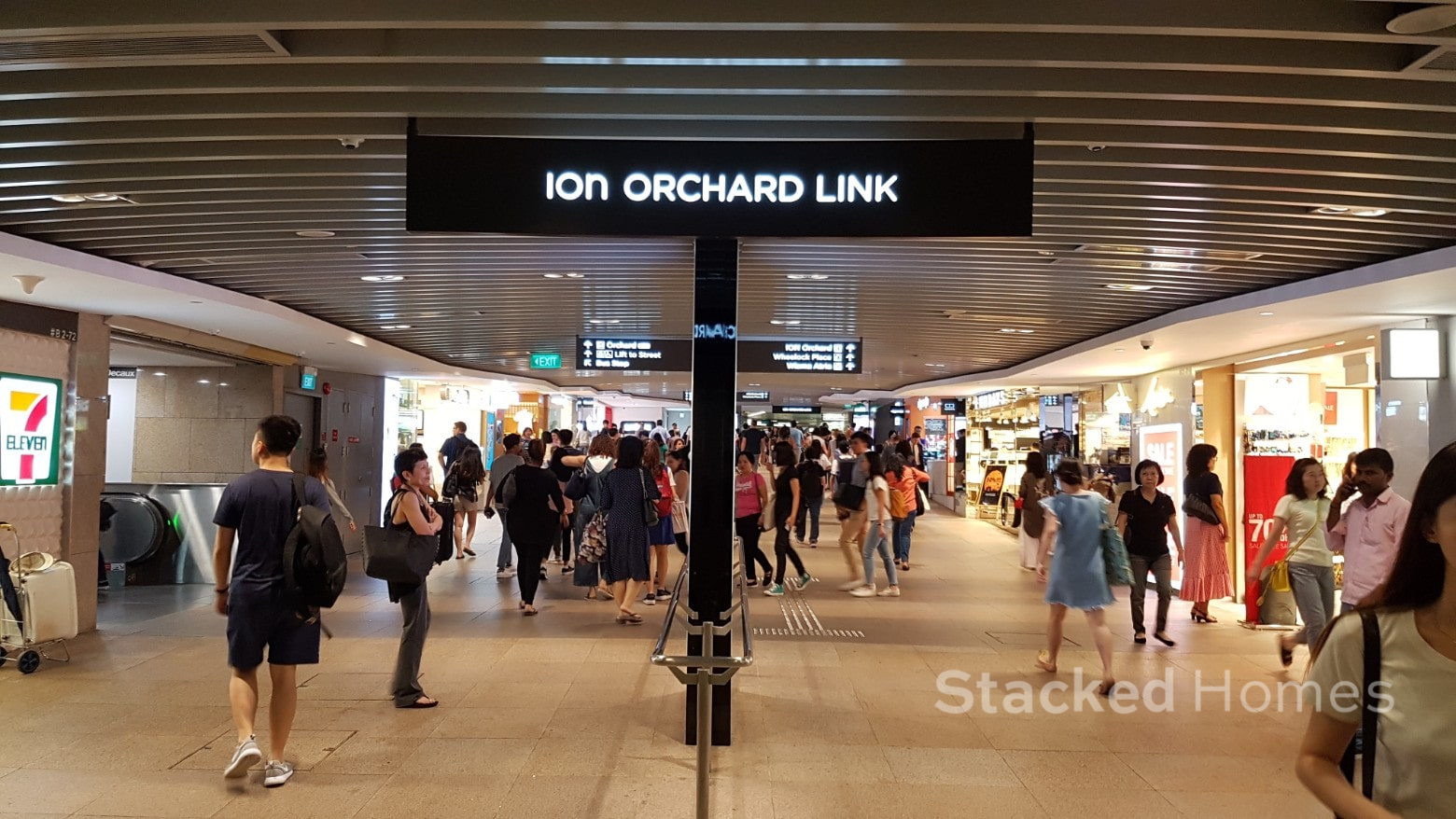 Orchard Ion is just a short walk away as well.
Conclusion
Orchard Towers is definitely not for everyone. If you are looking at a cheaper option to rent or buy in town, this is probably one of the few remaining developments that have a good blend of price and value, with convenience to transport and amenities thrown in. If you are not too fussy about outside appearances, Orchard Towers can really be a place to consider. Bear in mind that for most people, this would not be the first option so if it does pique your interest, you will probably have a better negotiating position as well.
And so that wraps up our Orchard Towers review! If you like spacious apartments but are looking at a newer development outside of the Orchard area, perhaps you can consider The Interlace as well.
End of Review