Buying
New OTP Re-issue Restrictions: What Does It Mean For Property Buyers?
Ryan J
September 28, 2020

6

min read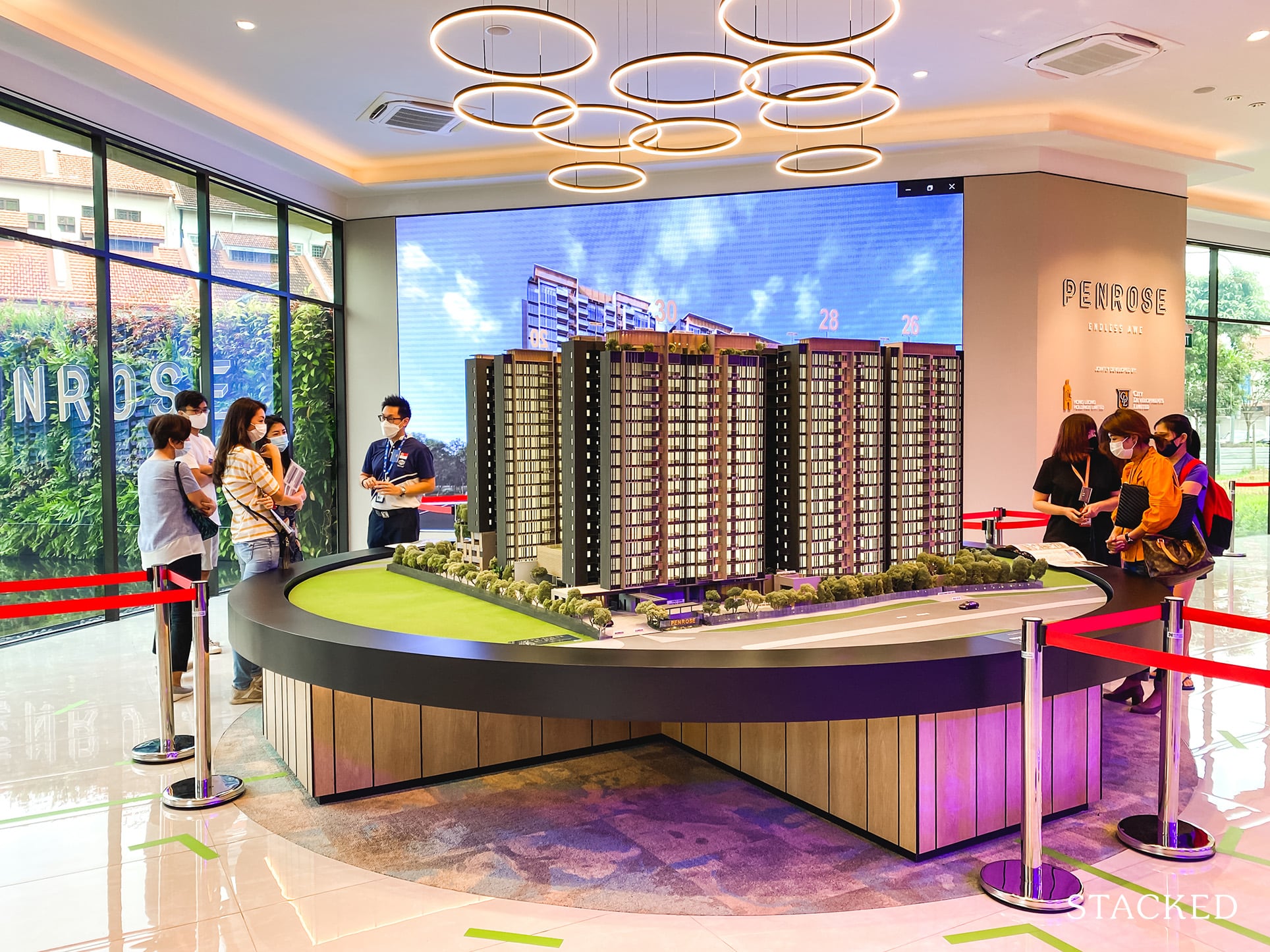 6
min read
As of today (28th September 2020), the URA has put a stop to the re-issuing of an Option To Purchase (OTP) to prospective home buyers. We can't call it a sudden move, as just last month the URA was already stepping up the tracking of this practice and discouraging it.

Now that it's officially the law however, new conditions in the sale licenses will:

1. Restrict developers from providing upfront agreement to buyers to re-issue the OTP, and
2. Restrict developers from re-issuing the OTP for the same property, to the same buyer, within 12 weeks after the expiry of the earlier OTP.
Here's an explanation of what all this means for home buyers:

What were re-issued OTPs, and why were they happening?

When you buy a property, the transaction begins with obtaining the Option To Purchase (OTP). This requires a deposit of one to five per cent of the property price.

Under most circumstances, you have 14 to 21 days to exercise the OTP (which means paying the rest of the down payment). Failure to do so means the OTP will lapse.

In the case of a five per cent deposit (a typical booking fee to a developer), you forfeit 25 per cent of your deposit. If you made a one per cent deposit, you forfeit the whole amount to the seller.

However, many developers were too flexible with this process

After the last round of cooling measures in 2018, it became increasingly common for developers to extend the OTP validity period; sometimes up to 18 months. In addition, many developers began to re-issue lapsed OTPs.

One example of this is a "reservation scheme". This is when you "reserve" the unit you want by putting down the booking fee first, even if you don't actually have the finances to exercise it.

The developer promises that, when the OTP lapses, they will simply re-issue another one, thus giving you time to find the financing you need.

The height of this was probably in between Q4 2018 and Q2 2019. For example, in December of 2018, developers reported sales of 602 units; but 398 of these units were "returned", meaning the OTP on them wasn't exercised.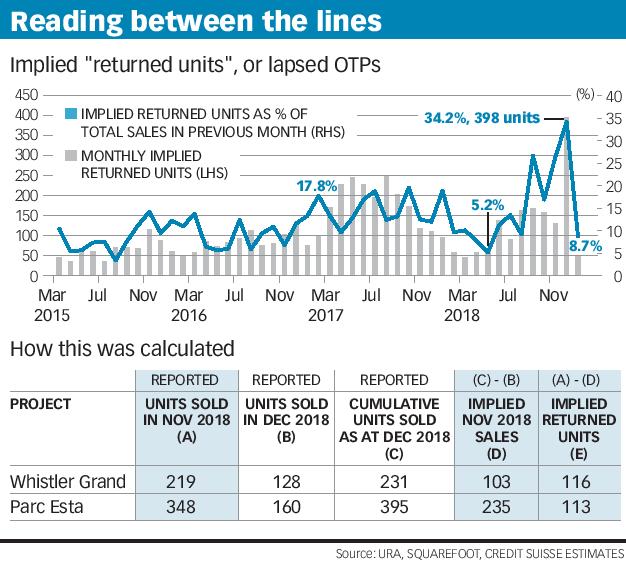 As a result, URA has now barred the re-issue of OTPs within 12 weeks of the previous one expiring (to the same prospective buyer of the same unit). In addition, the developer or their representatives can no longer make an upfront promise to renew the OTP, if you let it lapse.

How will this affect home buyers on the ground?
For those currently expecting a re-issued OTP, the developer can still honour the agreement
Sales figures will be more accurate
No false sense of urgency
Poorly planned purchases are discouraged
You effectively have 12 weeks, maximum, to exercise the OTP if you're having problems
1. For those currently expecting a re-issued OTP, the developer can still honour the agreement
URA has clarified that, for OTPs issued prior to the effective date of the sale license conditions (i.e. prior to the current restrictions), the developers can still continue to honour that commitment; so you will be getting your re-issued OTP.

However, starting from today, the developer can't re-issue the OTP to you anymore (not within 12 months of the previous OTP expiring).

Read this next
2. Sales figures will be more accurate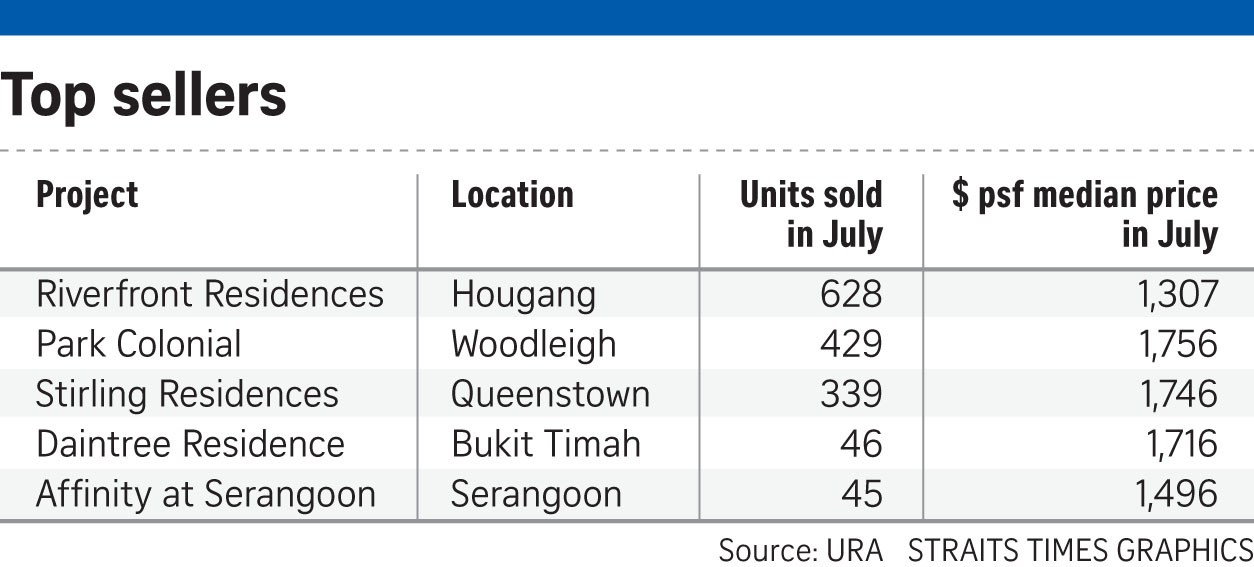 This is not just for any one development, but for Singapore's private property market in general.

Prior to this, the re-issue of OTPs could paint a false picture of demand – new condo sales volumes, for instance, could be recorded as being much higher than they really were, as many data sources are based on the number of OTPs being issued.

The government is particularly concerned because private home sales rose for three consecutive months as of August, despite the Covid-19 downturn. In fact, last month's private home sales were at an 11-month high, with about 1,270 units sold (1,307 including Executive Condominiums). This is despite Singapore being in one of its worst recessions on record.

What we don't know is how many of the new launch units sold could be returned later. We'll have a more realistic picture of the overall market, once the constant re-issue of OTPs stops.

3. No false sense of urgency
A typical sales pitch, at any show flat, is to be told how many buyers have already "put down cheques"; and that if you don't act fast, the unit you want will be sold.

However, what you probably aren't told is the number of people who might later be unable to exercise the OTP, and will just return their units. The new restrictions will hopefully take the steam out of these tactics.

You can also be certain that some announcements, such as "80 per cent sold out on the opening weekend", are not just inflated figures. This has often distorted the reality of new launch sales, and prompted a lot of misleading hype and urgency.

4. Poorly planned purchases are discouraged
In practice, home buyers should never put down the deposit without securing financing first. However, some home buyers may skip getting Approval In Principle (AIP), or ignore that the loan quantum isn't sufficient.

For example, a home buyer may get AIP for a loan of up to $750,000, when she needs $800,000 to proceed. If the time limit was 21 days, she might back out of the purchase, as this is an unlikely time in which to change the situation.

However, if an OTP can keep on being re-issued, the same home buyer may presume she can somehow find the extra $50,000 at some point, prompting her to put down the initial deposit.

This can result in less savvy buyers committing to a property they can't truly afford, and then losing the deposit later (often putting them in an even worse position to get their home).

5. You effectively have 12 weeks, maximum, to exercise the OTP if you're having problems
While URA has prevented the re-issue of OTPs, they have still allowed for the validity period of an OTP to reach 12 weeks. Both parties need to agree on this, and an application will be made to URA (the selling agent will handle the process).

In effect, if you're having financing issues or facing potential delays, just plan around the maximum time frame of 12 weeks to get it settled. You can also drop us a message on Facebook, if you need further help.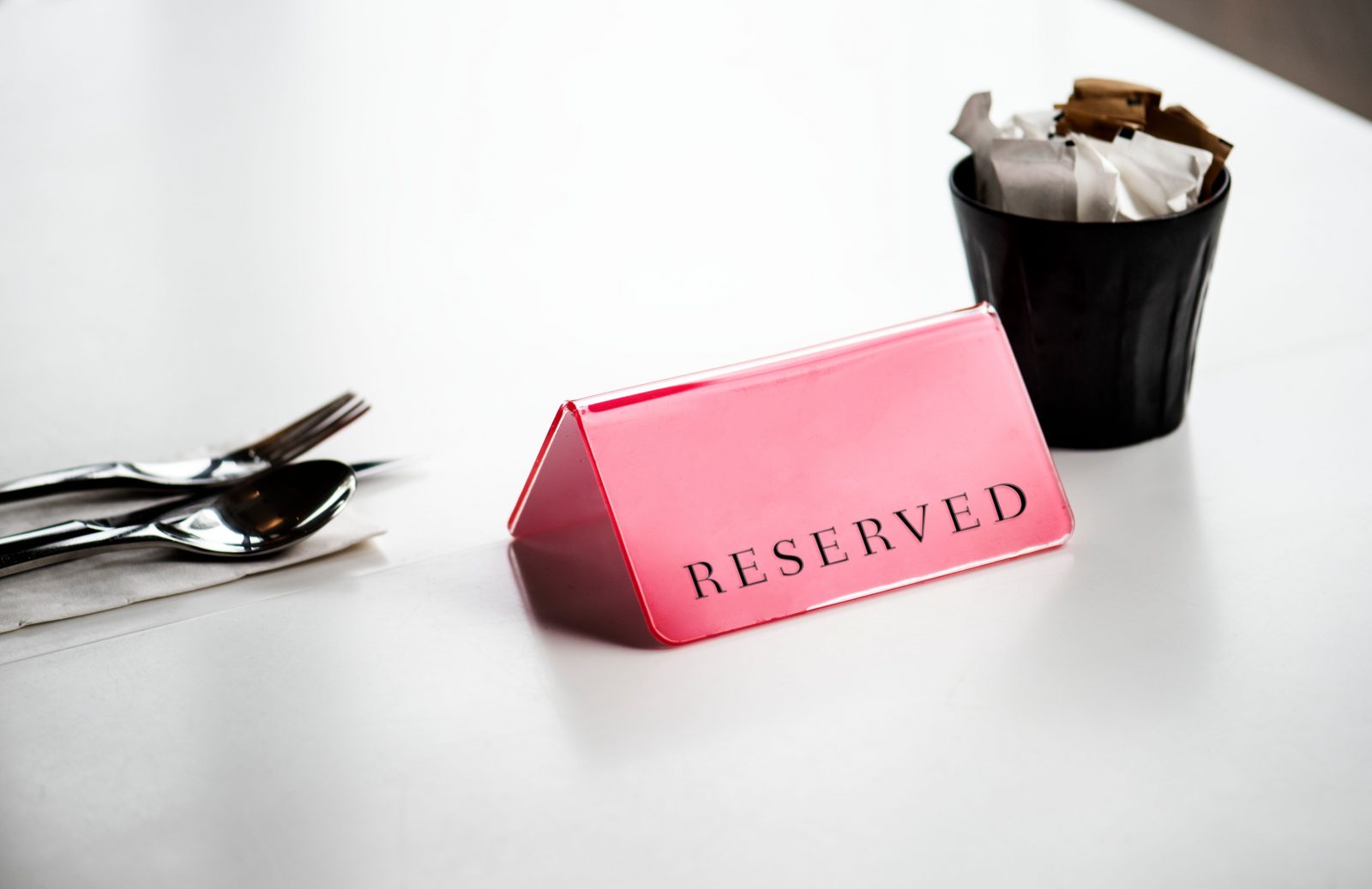 Overall, this move provides better clarity and promotes more prudent buying. But it could also mean there's no more "reserving" your desired unit, and that it's more important than ever to get your finances in order early.

If you keep a healthy credit score, get AIP, and plan the time of your upgrading, you wouldn't need a re-issue of your OTP, even if that were still legal. And on the upside, you can now get a more accurate picture of how new launches are performing.

We'll also give you updates on that via Stacked, so do follow us for the latest news and condo reviews.