Analysis
Resale Condo vs New Launch vs HDB Resale: A Case Study On Which Is The Best Option
Reuben
December 13, 2019

4

min read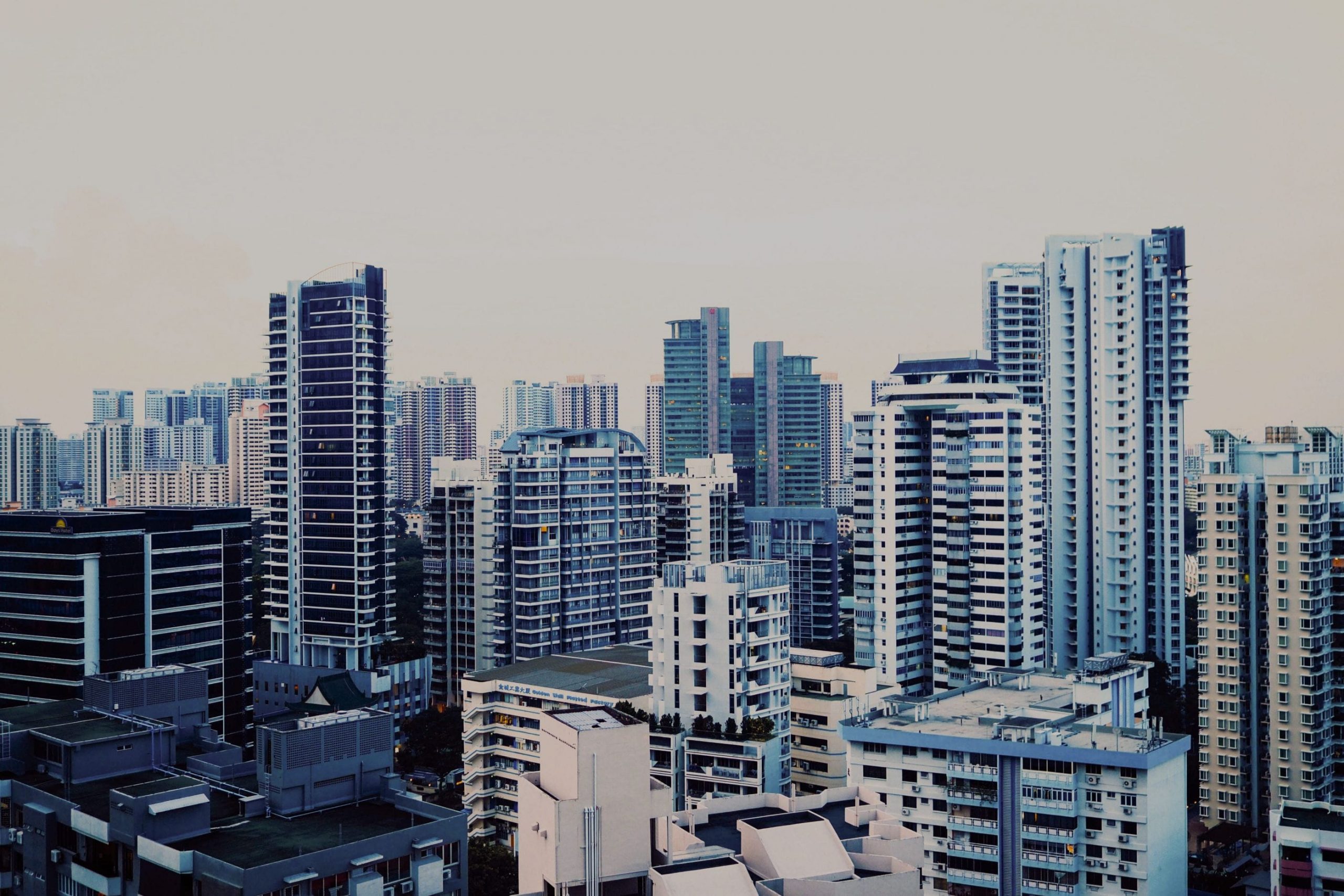 4
min read
Of the numerous large-scale purchasing options we go through in life, setting aside the downpayment for your new house (whether it is a new launch/resale condo/resale HDB) has to rank up there as one of the most impactful.
And that's not just because private houses in Singapore currently rank the second most expensive in the world.
With a myriad of housing variations and regulations to begin with, it's understandable how tedious it can be to work one's way through the maze of options we're often presented.
Today's piece breaks down one of the more unique scenarios.
"Should we top up a little more for a Resale/New Launch condo as opposed to purchasing a higher-tiered resale HDB unit of our own?"
While it does seem an abstract query in regard, you'd actually be surprised at the number of friends and family who have had that thought cross their mind.
Due to the perceived 'complexities' however, they often settle for the cheaper option without much debate. After all, budgets are usually the limiting factors and spending less equates to better savings right?
Possibly. But not always.
In this article, we break down the key differences between resale HDB units and New Launch/Resale Condo units based on multiple quantum-related factors and impacts. We've also compiled 3 unique case study statistics of units from these developments in varying districts.
Our quest: To help us source out the best unit options for a varying multitude of needs and demands.
"Should we be topping up a little more for a Resale/New Launch condo instead of just purchasing a resale HDB?"
If we are asking ourselves this question, chances are that keeping in line with our budgets is still a valid concern. This naturally means that the potential appreciation statistics of the unit you select should be extremely vital.
Bearing in mind that this is a comparison between higher-tiered HDB resale units and similarly 99-year leased New-Launch/Resale condominium units, let's see what the stats of these 3 districts have in store for us!
(For an actual appreciation analysis of 22 different HDB BTOs and their multi-tiered units spread across 7 districts – feel free to check this out!)
Queenstown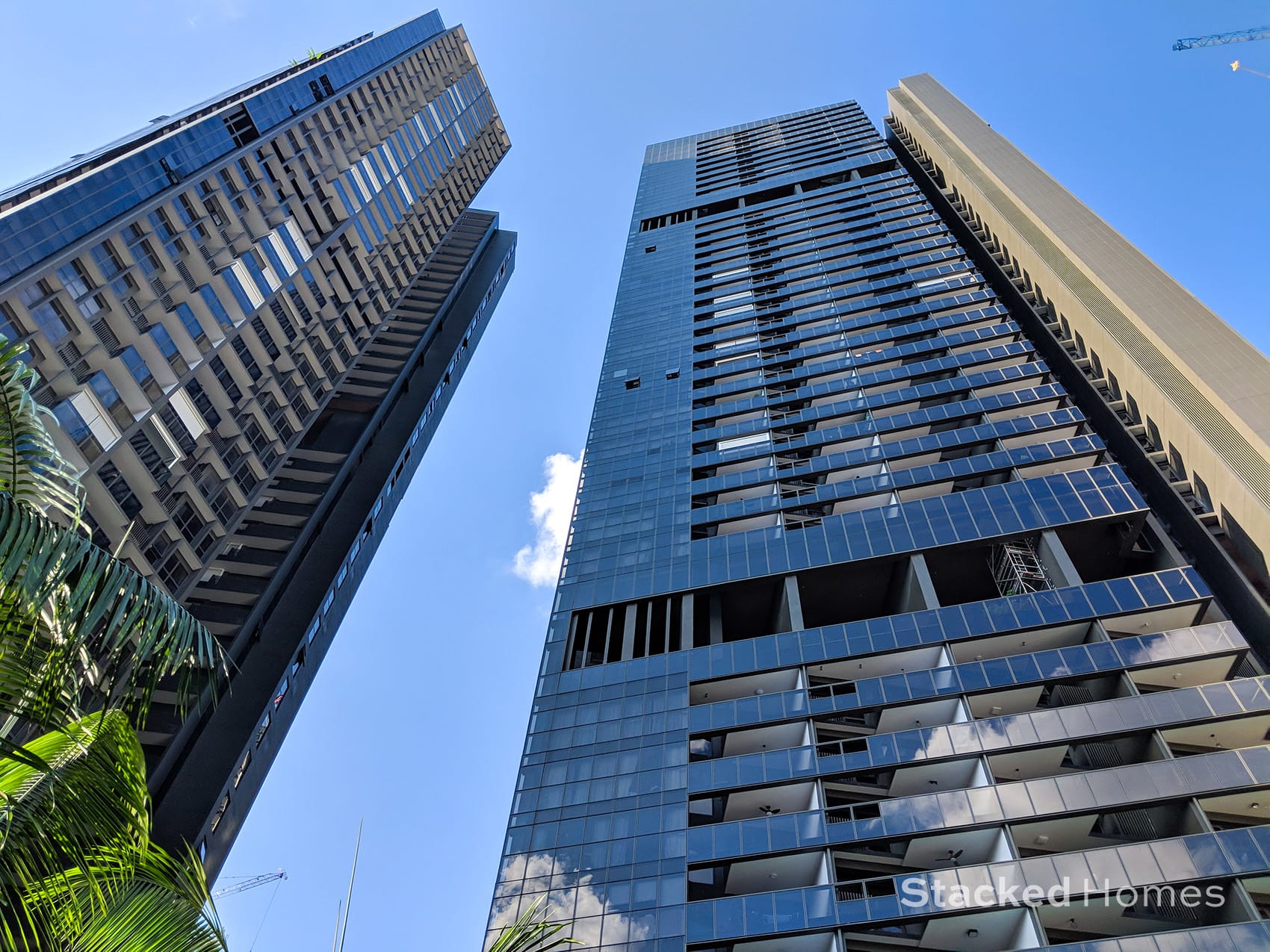 5-room BTO HDB
2-Bedroom Resale Condominium
3-Bedroom Resale Condominium
2-Bedroom New Launch Condominium
3-Bedroom New Launch Condominium
Address/Region
50 Strathmore Avenue
Queens Condominium


Commonwealth Towers


Total Cost
Initial: $860k
5 years later: $875k
Initial: $1,300k
5 years later: $1,280k
Initial: $1,518k
5 years later: $1,530k
Initial: $1,016k
5 years later: $1,300k
Initial: $1,775k
5 years later: $1,947k
Cost Appreciation
1.7%
–1.5%
0.7%
27.9%
9.7%
Price (PSF)
Initial: $726 psf
5 years later: $739 psf
Initial: $1,421 psf
5 years later: $1,399 psf
Initial: $1,282 psf
5 years later: $1,292 psf
Initial: $1,475 psf
5 years later: $1,887 psf
Initial: $1,650 psf
5 years later: $1,809 psf
Size (Square Foot)
1184 sqft
915 sqft
1184 sqft
689 sqft
1076 sqft
Observations: If you were to look at the appreciation statistics from these 3 developments (which is really the whole point of this massive blockbuster chunk of info), you'll realise that the outlier is, in fact, the Commonwealth Tower 2-bedroom former new launch unit with a stark 27.9% appreciation increase.
The runner-up then appears to be the 3-bedroom former new launch unit of the same development with a 9.7% increase.
On the other hand however, there appears to be little percentage appreciation for the 5-room HDB BTO (along with the resale condo).
Now based on our recent article that involved comparing and analysing median appreciation rates across various tiers of BTO Flats, it was clear that the 'higher-roomed' units didn't appreciate as well as the 'lesser-roomed' ones.
The same trend seems to have befallen this HDB 5-room unit here in the Queenstown district.
Further noting that the PSF of the HDB unit is relatively half that of the 3-bedroom resale and new launch condo unit averaged out, let's see if the observed trends continue to the next district. 
Tiong Bahru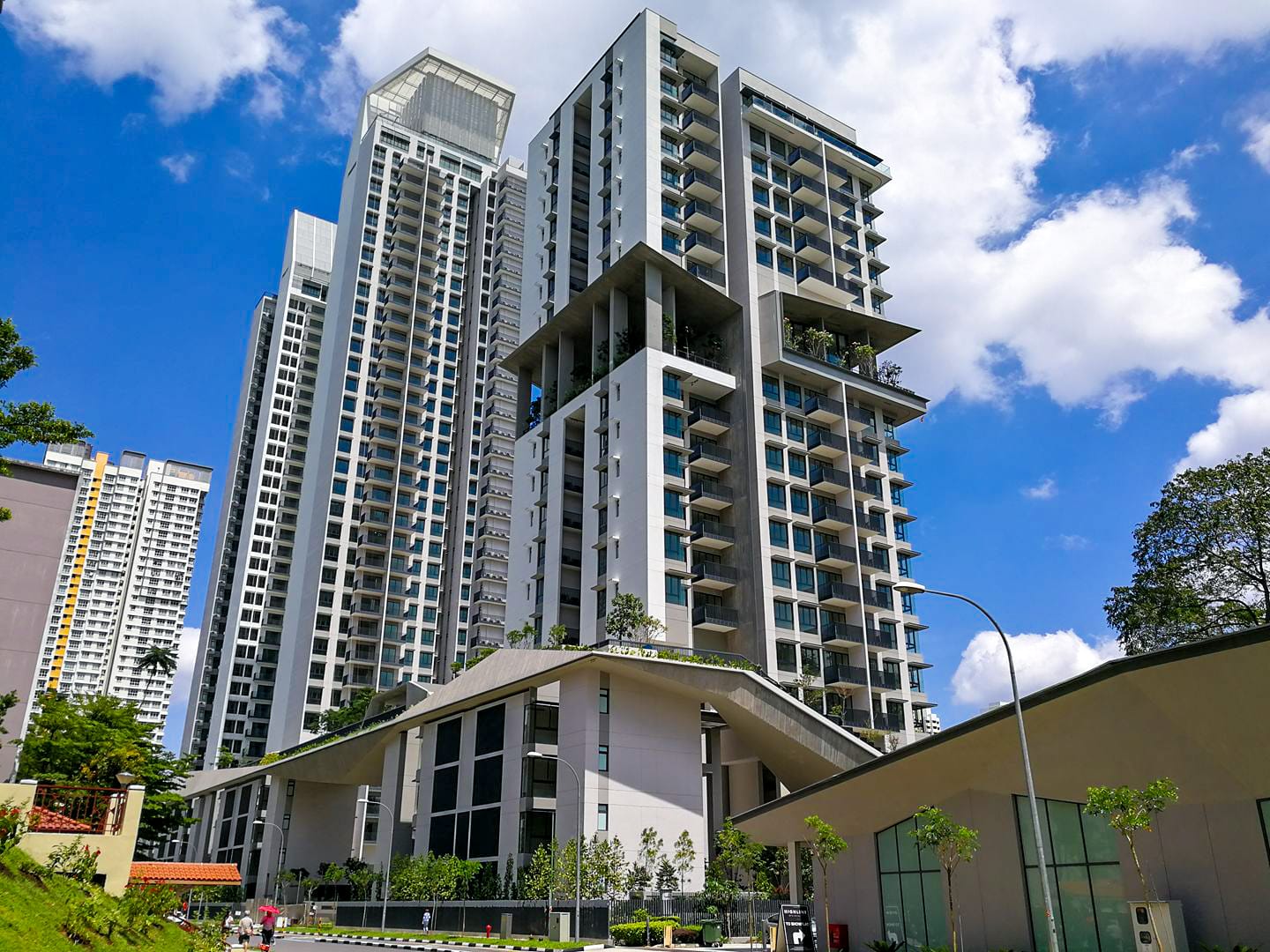 5-room BTO HDB
2-Bedroom Resale Condominium
3-Bedroom Resale Condominium
2-Bedroom New Launch Condominium
3-Bedroom New Launch Condominium
Address/Region
Block 118C Jalan Membina
Central Green Condominium


Highline Residences


Total Cost
Initial: $800k
5 years later: $888k
Initial: $1,117k
5 years later: $1,180k
Initial: $1,620k
5 years later: $1,750k
Initial: $1,216k
5 years later: $1,330k
Initial: $2,073k
5 years later: $1,996k
Cost Appreciation
10%
5.6%
8%
9.3%
-3.7%
Price (PSF)
Initial: $676 psf
5 years later: $750 psf
Initial: $1,442 psf
5 years later: $1,545 psf
Initial: $1,254 psf
5 years later: $1,354 psf
Initial: $1,916 psf
5 years later: $2,094 psf
Initial: $1,870 psf
5 years later: $1,800 psf
Size (Square Foot)
1184 sqft
775 sqft
1292 sqft
635 sqft
1109 sqft
Observations: Rather surprisingly, the 5-room BTO unit comes out on top with a 10% appreciation statistic – followed closely behind by the 2-bedroom New Launch and then the 3-bedroom resale.
This completely bucks all the trends, though it appears that the PSF of the 5-room BTO is still half that of the resale and new launch units averaged out.
Let's have a look at our final district before we pop over to our general analysis of this 3-district case study.
Tampines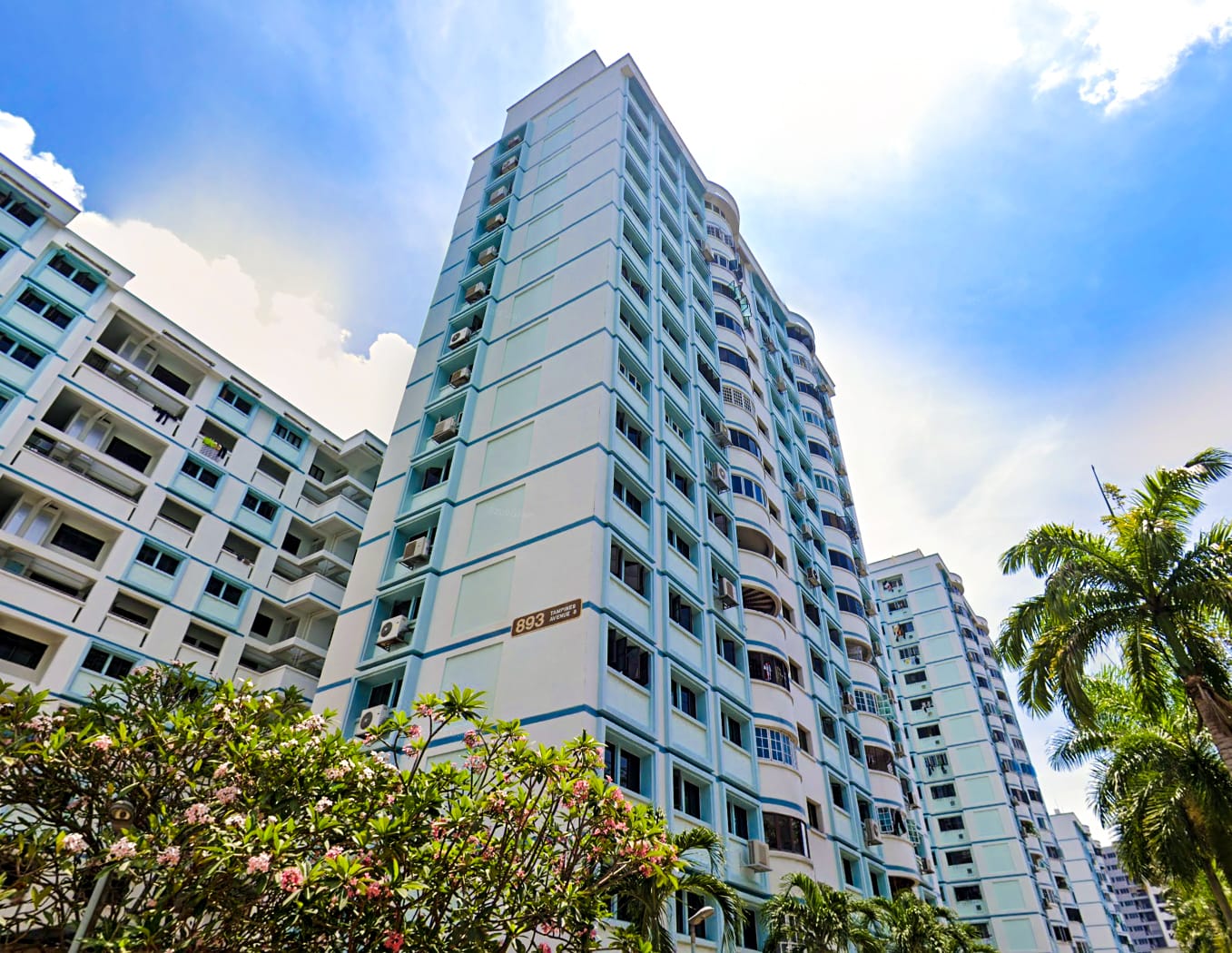 Executive BTO HDB
3-Bedroom Resale Condominium
4-Bedroom Resale Condominium
3-Bedroom New Launch Condominium
4-Bedroom New Launch Condominium
Address/Region
Block 893 Tampines Avenue 8
The Tropica Condominium


Q Bay Residences


Total Cost
Initial:
$650k
5 years later:
$655k
Initial:
$1,020k
5 years later:
$1,050k
Initial:
$1,288k
5 years later:
$1,243k
Initial:
$1,256k
5 years later:
$1,238k
Initial:
$1,361k
5 years later:
$1,507k
Cost Appreciation
0.7%
2.9%
-3.5%
-1.4%
10.7%
Price (PSF)
Initial:
$441 psf
5 years later:
$438 psf
Initial:
$824 psf
5 years later:
$848 psf
Initial:
$861 psf
5 years later:
$831 psf
Initial:
$1,123 psf
5 years later:
$1,106 psf
Initial:
$965 psf
5 years later:
$1,069 psf
Size (Square Foot)
1474 sqft
1238 sqft
1496 sqft
1119 sqft

1410 sqft
Observation: As expected, the statistics aren't showing any linear trends once again, with the highest appreciator being the 4-bedroom former new launch unit at 10.7%.
Also worth noting is the fact that there haven't been any negative appreciation values for the HDB units throughout the 3 case studies.
Perhaps the one other thing that has remained constant so far is that the PSF of the HDB units is generally half that of the average higher-tiered condo unit quantum.
Let's pop over to the overall analysis.
Read this next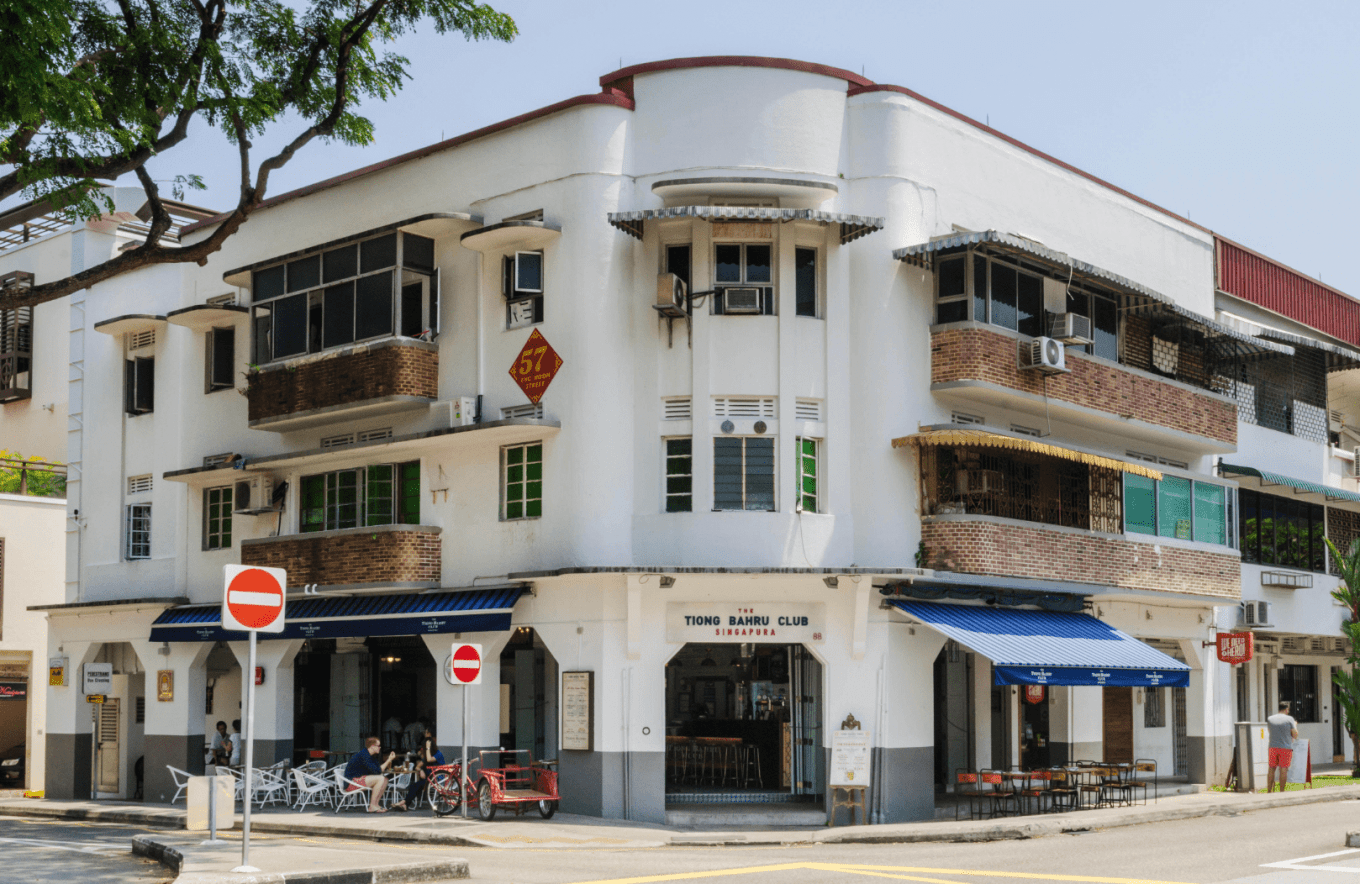 General Case-Study Analysis: New Launch vs Resale vs Resale HDB
While we love discovering out-of-the-blue trends, we aren't completely devastated by the inconclusive results (as is the norm with stats).
On the contrary, it reaffirms our belief that there are numerous factors at play in determining appreciation trends of every individual development.
From a newly built MRT to an economic downturn (touch wood!) or even an unexpected reconstruction of a nearby development, there will always be a plethora of factors (no matter how big or small) that can have varying impacts on the appreciation trends of various developments.
In fact, even appreciation predictions of different units in similar developments can sometimes vary greatly on that front as they are vulnerable to unit conditions as well as terms and conditions of sale.
The biggest lesson for us here today is that beyond general trends, every individual development (and unit) has its unique characteristics. As such, it is therefore vital to zone in on each new investment individually to best understand their potential appreciation trends.
Lastly, figures derived from the resale HDB and Condo units here are based on single-unit case studies, hence they should not be assumed to be on the equivalent level of the statistical average.
Pros and Cons of Resale HDB & (Resale/New Launch) Condos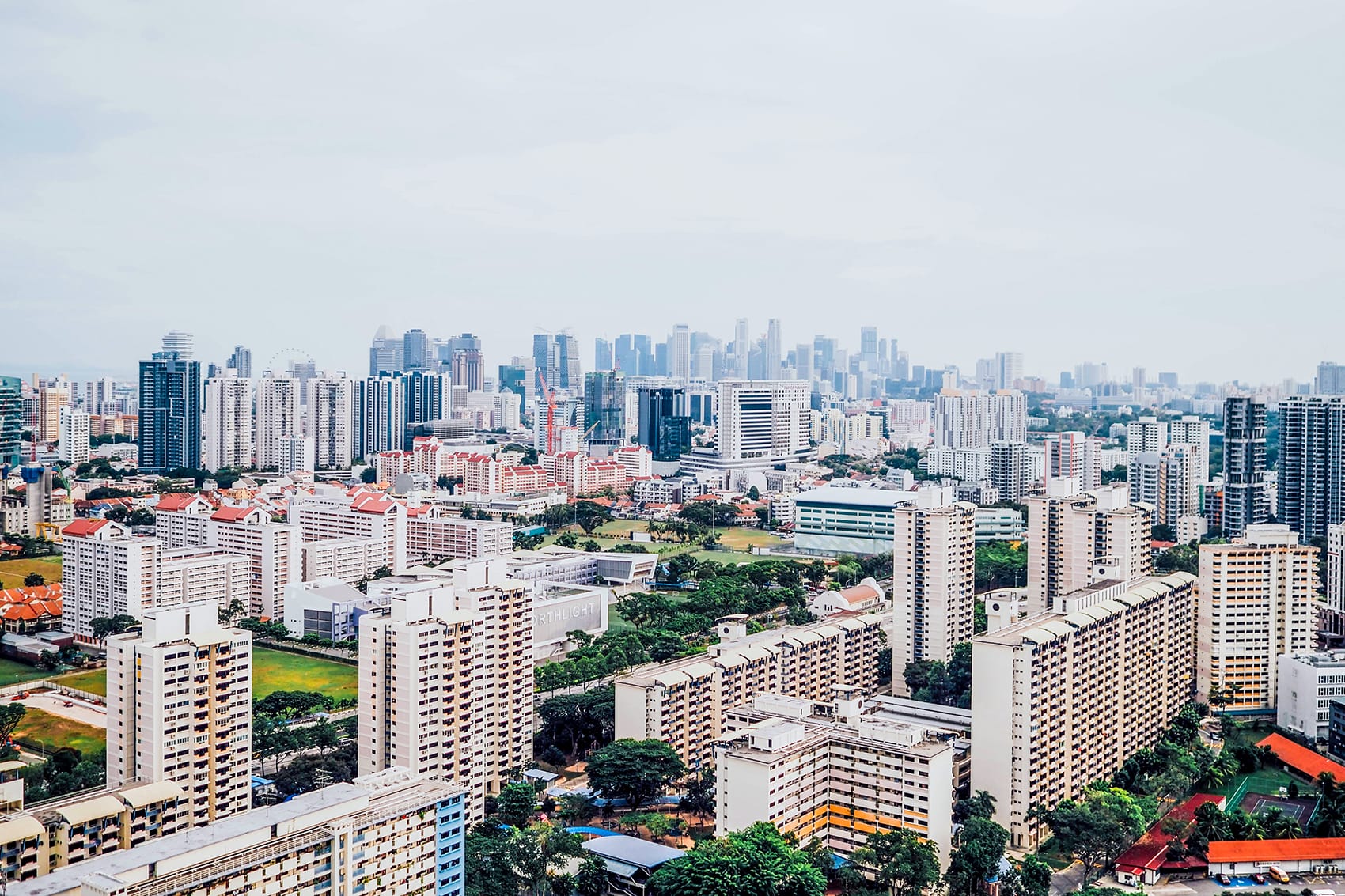 Now that we've had a taste of how appreciation trends on various individual units in multiple districts can vary massively, let's examine the other pros and cons of putting down your money between 1.) HDB and Condo units as well as 2.) Resale and New Launch units.
(Note: We're popping in analysis based mainly on own-stay purchase. If you'd like to see more pros & cons comparisons across various developments for rental/investment-centric interests, feel free to drop us a message at hello@stackedhomes.com!)
HDB Vs Condo Unit
HDB Resale Unit
Pros:
Affordability – As we've seen from the 3 case studies, most HDB units have nearly half the PSF quantum as condo units. It is often the biggest factor in most decisions. 
More Living Space – Lesser PSF usually means the ability to purchase more space. It naturally means an upgrade of rooms which could be beneficial for those with a family.
Subsidy Schemes – A major factor that adds on to the affordability aspect. These include the Family Proximity and Enhanced CPF Housing grants amongst many others.
Presence of Town Council – Akin to a maintenance fee, HDB owners will have to fork out a Town Council fee each month. This allows owners to request anything from 'fixing the public lift' to 'personal residential-related troubleshoots'.
Cons:
Lesser Total Appreciation – Considering the generally lower quantum of HDB units as compared to those of Condos, total appreciation figures here would naturally be lesser. That being said, our research has shown that high appreciation percentages are still a possibility, even if the more favourable stats are geared towards lesser-roomed units.
Lack of Facilities – While many condo residents have noted that they seldom patronise their facilities, it is nice to know that there is always that option available. Still, this could possibly change in the future based on details 'leaked' by the Master Plan 2019. Details that would include the impending integrated towns as well as the implementation of the Strategic Development Incentive (SDI).
Increased Noise levels – While it is synonymous with living in stacked units, HDB units generally receive a greater amount of noise pollution due to generally thinner walls and more units per floor. 
No immediate Resales – For those of you familiar with the MOP process, you'll understand that you can only sell your HDB unit 5 years from the date of purchase. That means no 1-month resales. Even if your neighbour sounds like Tarzan. 
Lack of Security – Given Singapore's extremely safe landscape, it makes sense that security isn't that highly prized. Still, it means that you might get the occasional loiterer at your void deck, or possibly even your staircase area. You are also at risk from the occasional door-to-door visit. 
Condo Unit
Pros:
Higher rental demand – Although dependant on varying developments, condo units naturally have a higher rental demand due to its facilities and lifestyle offerings as these appeal to expats more.
Private Compound – A factor that includes segregated social classes (take it as you will), security, as well as private and quieter areas. It also means no one knocking on your door, selling you Keropok a quarter past midnight.
Pro-kids – Expanding on the point above, a private compound means the lesser likelihood of random loiterers and hence lower safety concerns. It also means the lower possibility of your kids running out of the condo onto a busy street. The additional facilities and space also help with burning off the excess energy.
Higher Opportunity for Massive Appreciation – Based on the increased quantum, bigger-figured appreciation stats are naturally expected. Bear in mind however that the appreciation trend works both ways. As such, proper research into your desired unit's likely appreciation trends beforehand is incredibly important. Here are some examples of larger wins and losses.
Cons:
More expensive – Higher priced units could mean an extended loan for some. Also bear in mind that the maintenance and interest fees accrued over the years could amount to a significant sum. 
Smaller Living Space – If you were to purchase a Condo unit at the same quantum as a HDB unit in the same locale, you would naturally receive nearly half the living space in the condo. 
Lesser Room for Choice – More than that, the additional money topped up for a Condo unit could have actually been used to secure a HDB unit with a more favourable floor and locale.
Diverse Management Committees – All condominiums have their respective management committees. While some are incredible to begin with, other less observant/responsible committees could both garner a bad reputation and incur negligent facility-related wear and tears. These would naturally result in the condo's increased devaluation over the years.
Resale Vs New Launch Unit
New Launch Unit
Pros:
Novelty – A new unit provides a first-owner aspect that allows you the 'fun' of renovating/sprucing up the place as well as newer utilities like fresh sinks and toilets. For condo residents, it also means newer facilities. And for layout-related dissatisfactions, a potential unit reconstruction that would blend in with all the other unit construction noises.
Energy Efficiencies – Unless you purchase a relatively old unit, this shouldn't impact as much. The case-in-point is that newer developments generally have better energy-saving appliances that can go a long way in cutting the utility cost.
Choice Units – Provided you put your hat in early, you stand a better chance at securing a 'choice' unit in the entire development for a new launch project as opposed to resale units. The latter being based mostly on a luck-of-the-draw scenario.
Price & Appreciation – This functions as a double-edged sword. Although new launch units are generally more pricey than resale condos, condo units of the former usually come with developer discounts that partially offset the quantum. More importantly, the right new launch developments have a higher chance of incurring massive appreciation.
(Hint: We have a Massive Property Glut article coming up next, keep a lookout for that!)
Cons:
Inability to Recce – Unlike Resale Condos or any resale developments for that matter, you are unable to view your actual New Launch units till they are finished – by which time you would have already signed the agreement for payment. It also makes sussing out potential noisy neighbours a near impossibility.
Waiting Time – To add on to the previous point, those who decide to purchase a new unit will have an additional 3 years(+) before getting the keys to their unit.
Construction…everywhere – As mentioned earlier, a new unit means having to worry less about affecting neighbours with construction noise (hint: they'll be renovating too). If you decide to move in early, however, things could generally get pretty noisy early on. What's more, most new launches in newer regions will naturally have vacant surrounding land. Land that will usually be used for construction. A potential appreciation booster no doubt, but also a noise contributor in turn. 
Generally Smaller Units – While this could mean less money forked out based on the PSF sales system, newer developments are generally harbouring smaller units sizes on average. A tradeback for larger families or those who value their space.
Resale Unit
Pros:
Unit History – Relevant case studies of units in similar developments can help with understanding wear & tear as well as certain unit issues otherwise unknown to most new launch unit owners.
Price & Appreciation –  Once again, a double-edged sword. Resale condo units make up a significant larger pie of the units on the market. Further factor in cooling measures as well as their 'age' and prices are naturally lower in that regard – especially when unit qualities (eg. floor/view) are not massively prioritised. Unfortunately, it also means less quantum fluctuations and hence less chance of massive appreciation as most surrounding land have already been constructed on.
Renovation Settled – For those with limited budgets/time, having all the renovation already done can be an immense relief. More than that, it gives an idea of how the unit will look exactly like when you move-in and a generally more peaceful neighbourhood void of construction noise.
Larger Unit Sizes – If you look at a more dated unit, you'd be surprised at how much bigger the units can be from the newer launch units. Assuming that you will be paying a lesser psf in general, the price might even come up equal (if not a slight bit more) with way more size-related value. 
Cons:
Older Unit Maintenance – It goes without saying that resale units will naturally require more upgrades on average given their age. A leaking sink might not be too much of an issue, but a burst pipe might be slightly more hectic. Be sure to factor these hidden costs in beforehand!
Lesser Room for Choice – While you will obviously have an option beforehand, some might prefer to start on a clean slate (aka white walls and white floors). More importantly, choice units in a chosen development might also be unavailable for sale. This would result in you either 1.) Waiting for a resale unit, 2.) Settling for a lesser unit, 3.) Looking at a different development altogether. All of them naturally constitute extra research, effort and time.
Social Setting – Although rarely discussed, moving into a New Launch unit with other new residents gives opportunity for new bonds and relationships to foster. Residents moving into resale units however will have to adapt to the current social setting. Something that their kids will have to do as well.
Of course, this is mostly mitigated if you're a social butterfly!
Other Key Factors to Consider
Without going too in-depth into them, it is important to understand that some of the bigger factors like location (eg. close to city/schools/MRT stations), home-to-work commute time, as well as unit position (eg. floor and view), should play a massive role in helping you decide which is the best development/unit for you.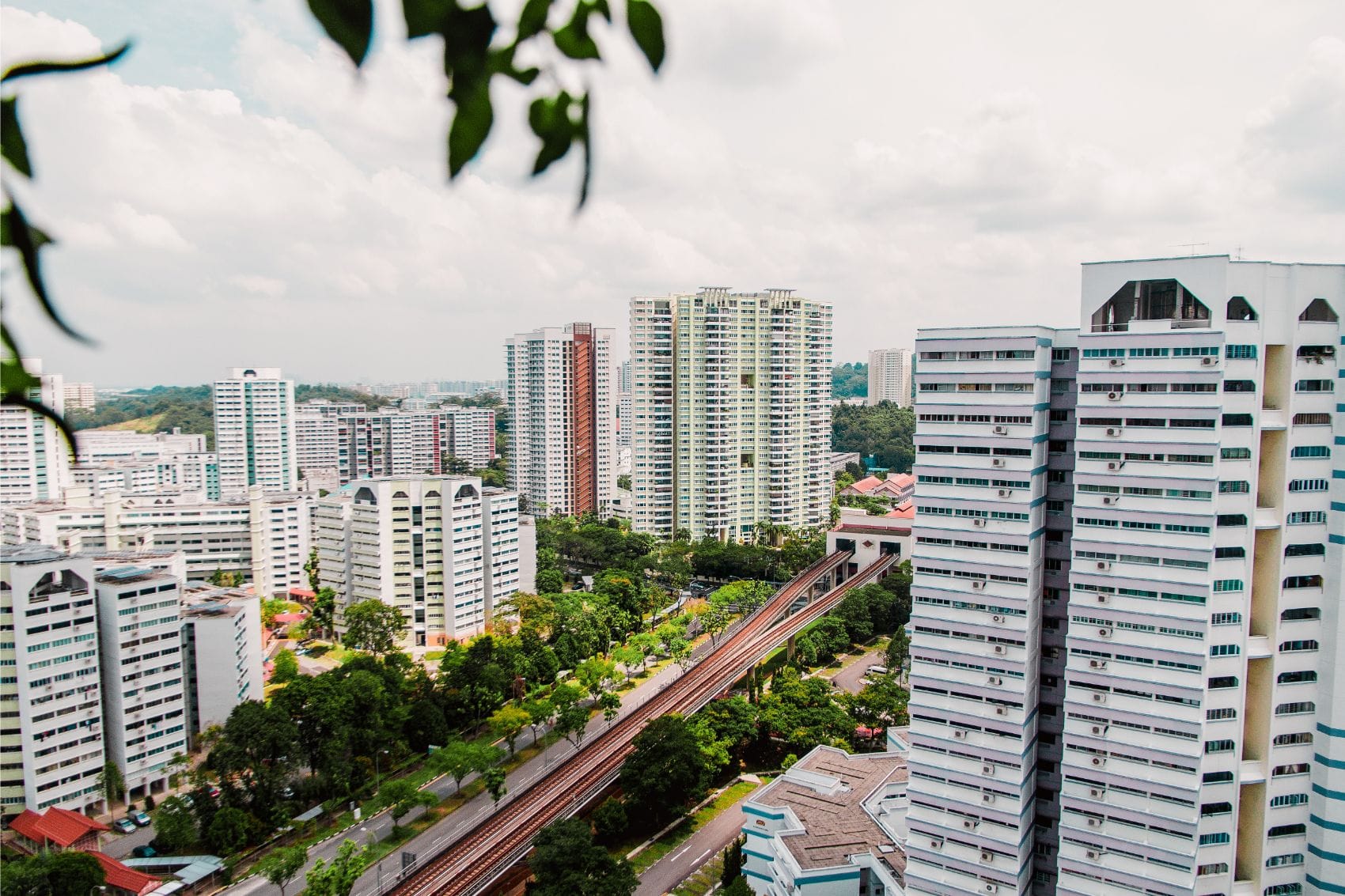 Also, note that the 5-room or Executive HDB units we've analysed are usually half the average quantum of the 3 and 4-bedroom New Launch/Resale condos listed. If you are on a very strict budget, then the wiser-choice (in most scenarios) would be to go for a smaller HDB unit. 
The reason for this is that we haven't yet factored extra costs that come along with new developments (renovation work etc.). 
Finally, for those who desire to shift into their new homes quickly, the more palatable option would be to make a comparison between resale condos and the sale of balance flats (SBF) scheme HDB units.
Once again, no promise of the choicest units, but you'll stand a much higher chance of getting the keys to your new home sooner than later!
Final Word
So "Should we top up a little more for a Resale/New Launch condo as opposed to purchasing a higher-tiered HDB resale unit of our own?"
The answer is simple.
Only consider the condo option if you have the budget for it or are able to fork up both monthly loans (remember to also include interest) and maintenance fees.
Once that's out of the way, then the other net of factors (location, commute time, appreciation possibilities, 'pro-kids' factor, size of living spaces etc.) will come into play.
It might not be as easy as it sounds, but with proper guidance, research and dedication, the right decision will eventually go a long way in easing your life. That, and you'll have a place to truly call home.
Best of luck, and as always, we're here for you should you ever need any property-related advice. Catch you in the next one!
*For more information on the stats we use and for article requests, feel free to reach out to us at hello@stackedhomes.com. As always, we'd love to hear from you and get in touch!