Analysis
Here's Why You Shouldn't Judge A Property Purely On It's "HIGH" PSF
Stanley
October 11, 2019

4

min read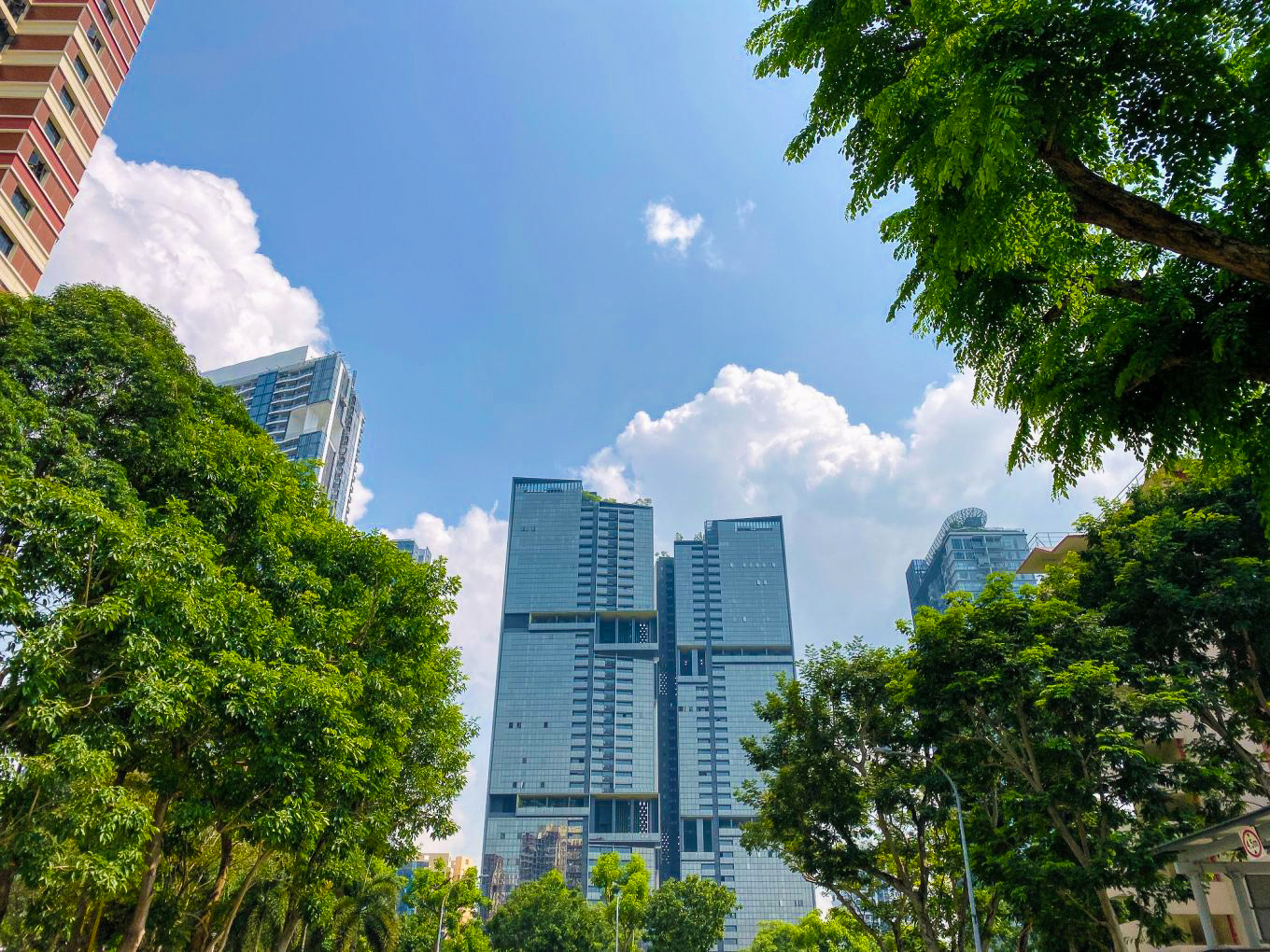 4
min read
In May 2018 last year, a research report by DBS forecasts new private homes to cost between $2,300 to $2,900 per square foot (PSF) on average by 2030.
Shocked?
Well, judging by the number of shares on that post (5766 at the time of writing), you aren't the only one to be flabbergasted by the news.
To be fair, it does seem like it is a high number.
Particularly when you find out that the current average in Singapore is $1,500 PSF.
This leads us to the main point of this article.
Why the fixation on the PSF of a property?
Many people that we've met seem to place an overemphasis on the PSF of a property, so much so that it blinds them from making an astute purchase.
"$2,100 PSF for Tiong Bahru! Who is crazy enough to pay that!"
And… the conversation is over.
Because there is this mental barrier in their head that a condo in Tiong Bahru should not cost more than $2,000 PSF, they shut it off and cannot bring themselves to cross that threshold.
So what is more important than looking at the PSF of a property?
There are two things that I would like to highlight to you today.
The first is the quantum, and the second is the layout.
Let me show you what I mean with an example:
Say you are looking for a 2 bedroom property in the Newton area.
You come across a 2 bedder at Park Infinia at Wee Nam (TOP 2008).
The last transacted price was at $2,103 PSF at a size of 850 square feet.
You might be thinking, this is not bad at all!
For a District 11 Newton/Novena apartment, the PSF seems about right for a premium district.
850 square feet of space also does appear to be quite generous for a 2 bedroom in this day and age.
Then on the same day itself, you come across an advertisement on Facebook for the Pullman Residences (because Facebook is creepy like that).
"Pullman Residences, premium development starting from $2,800 PSF!"
Immediately, you see the high PSF and balk at it.
When actually the real thing you should be looking at is the final quantum and layout of it.
So simply put:

Now you might be saying, "But the Pullman Residences is so much smaller!"
Yes, but you will have to take into consideration here that the Pullman Residences is a new launch.
Which, once it is launched, will be 15 years its senior!
And, here is the kicker.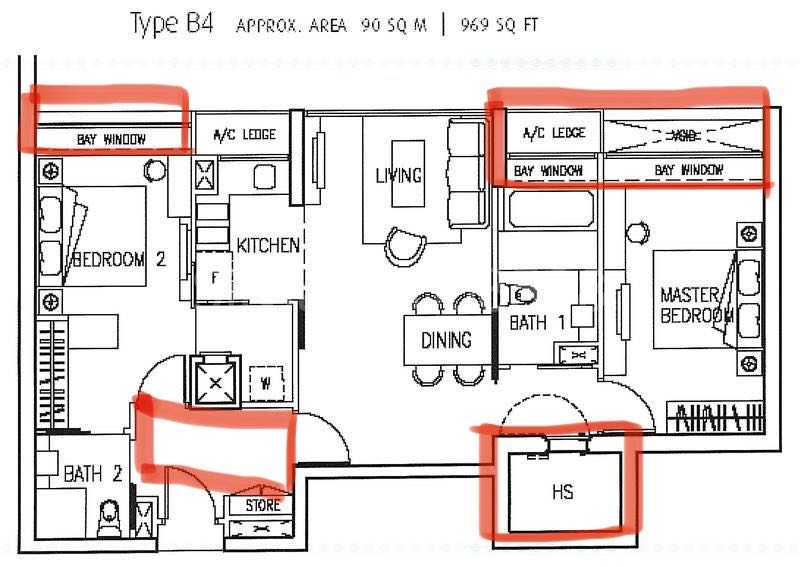 Look at all the inefficient spaces of the older development.
Bay windows everywhere and big bomb shelter.
Now, look at the newer development.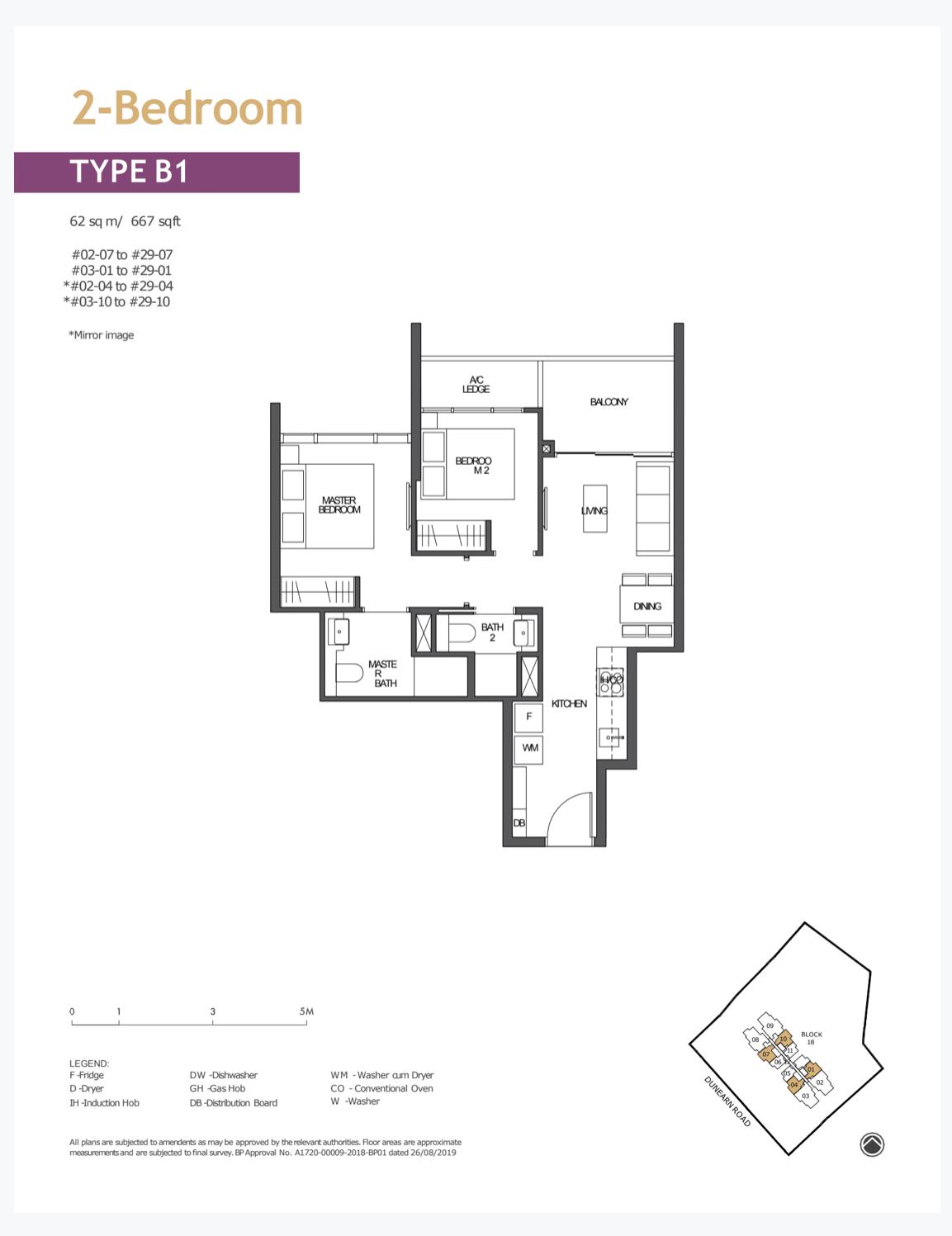 So unless you are a big bay window fanatic, the usable space is almost negligible (in our humble opinion).
Read this next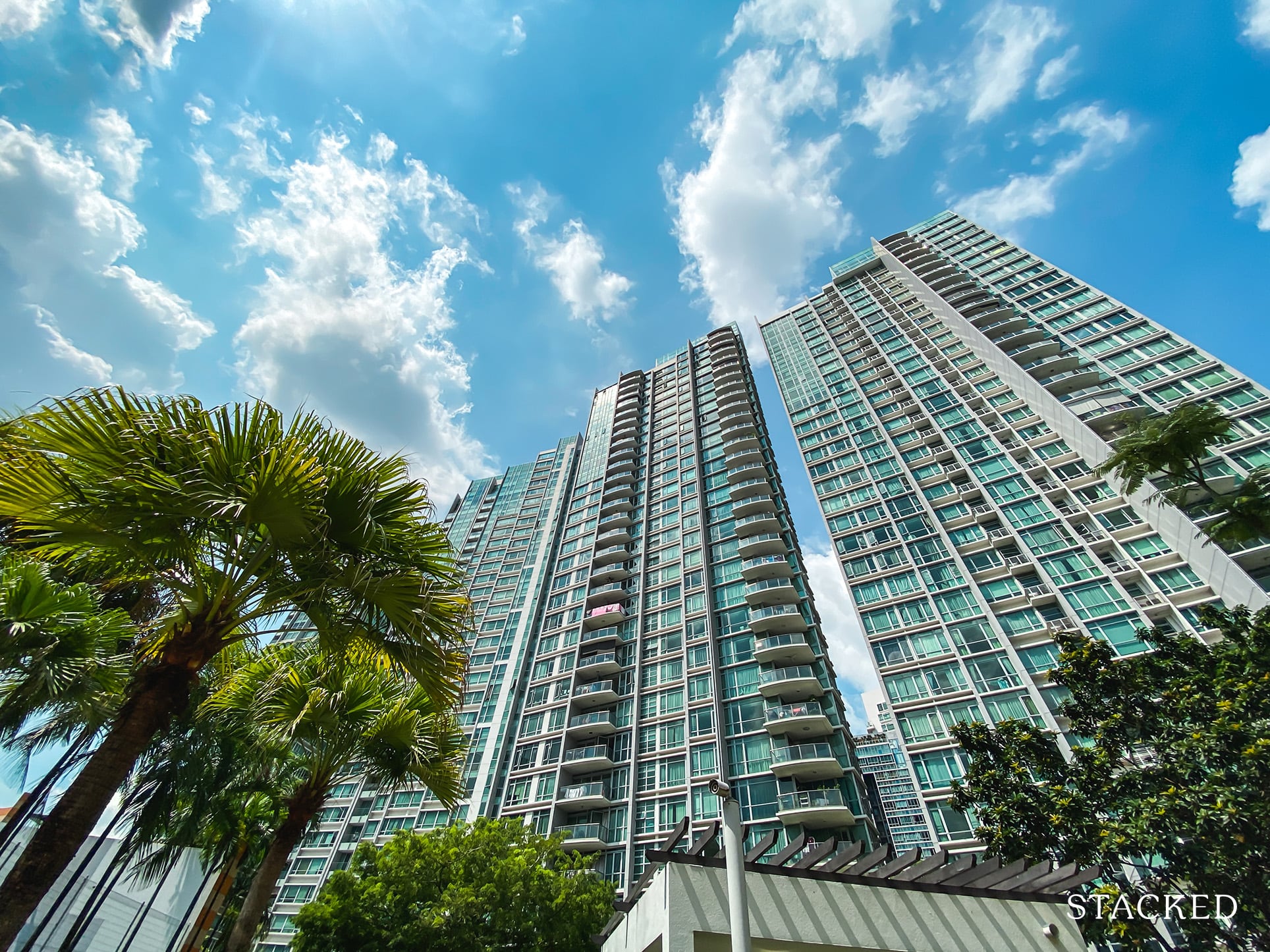 Let us take a look at another example.

Here is Sky Everton at $2,539 PSF.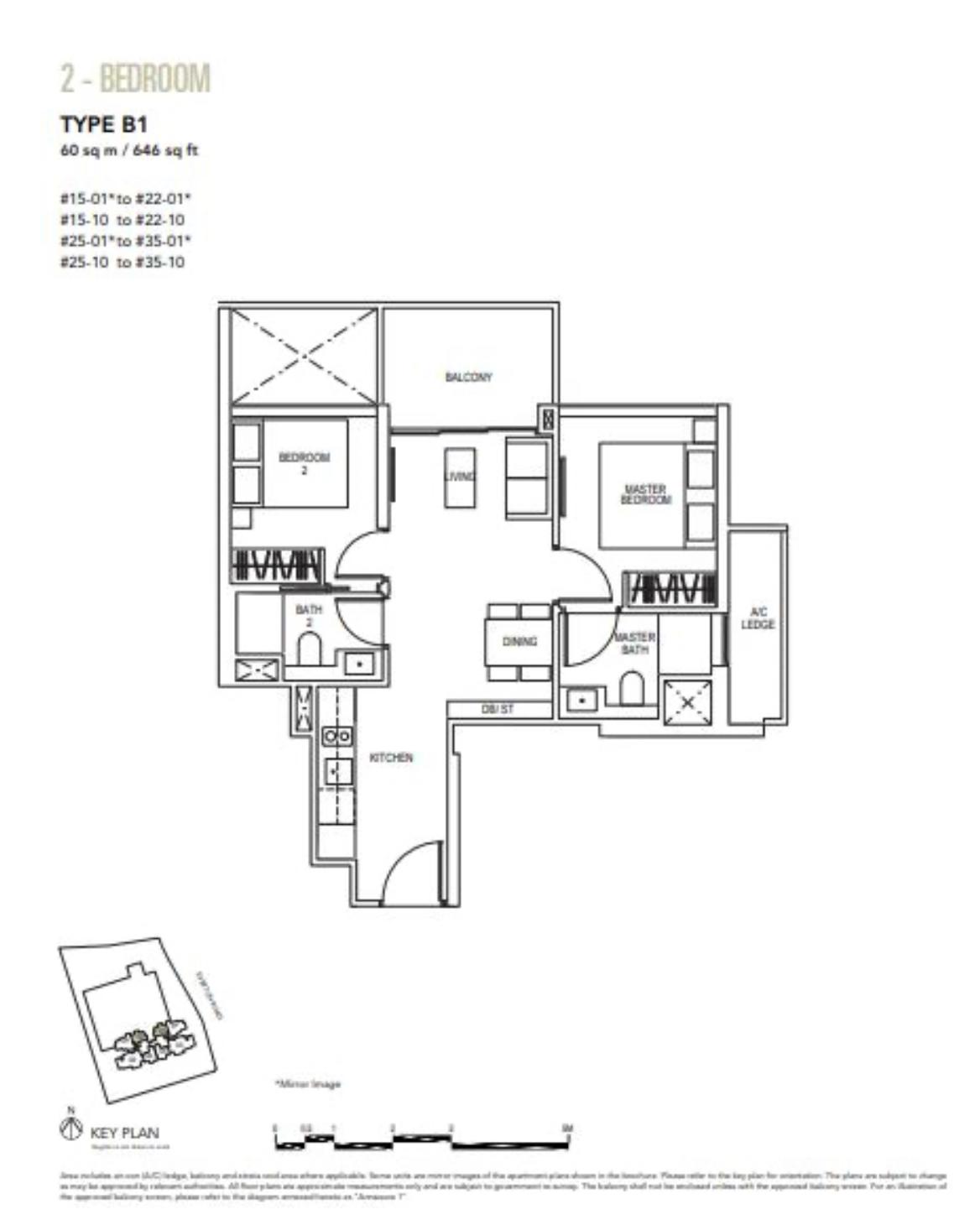 Just look at Spottiswoode Residences as a comparison.
Bigger area, low PSF.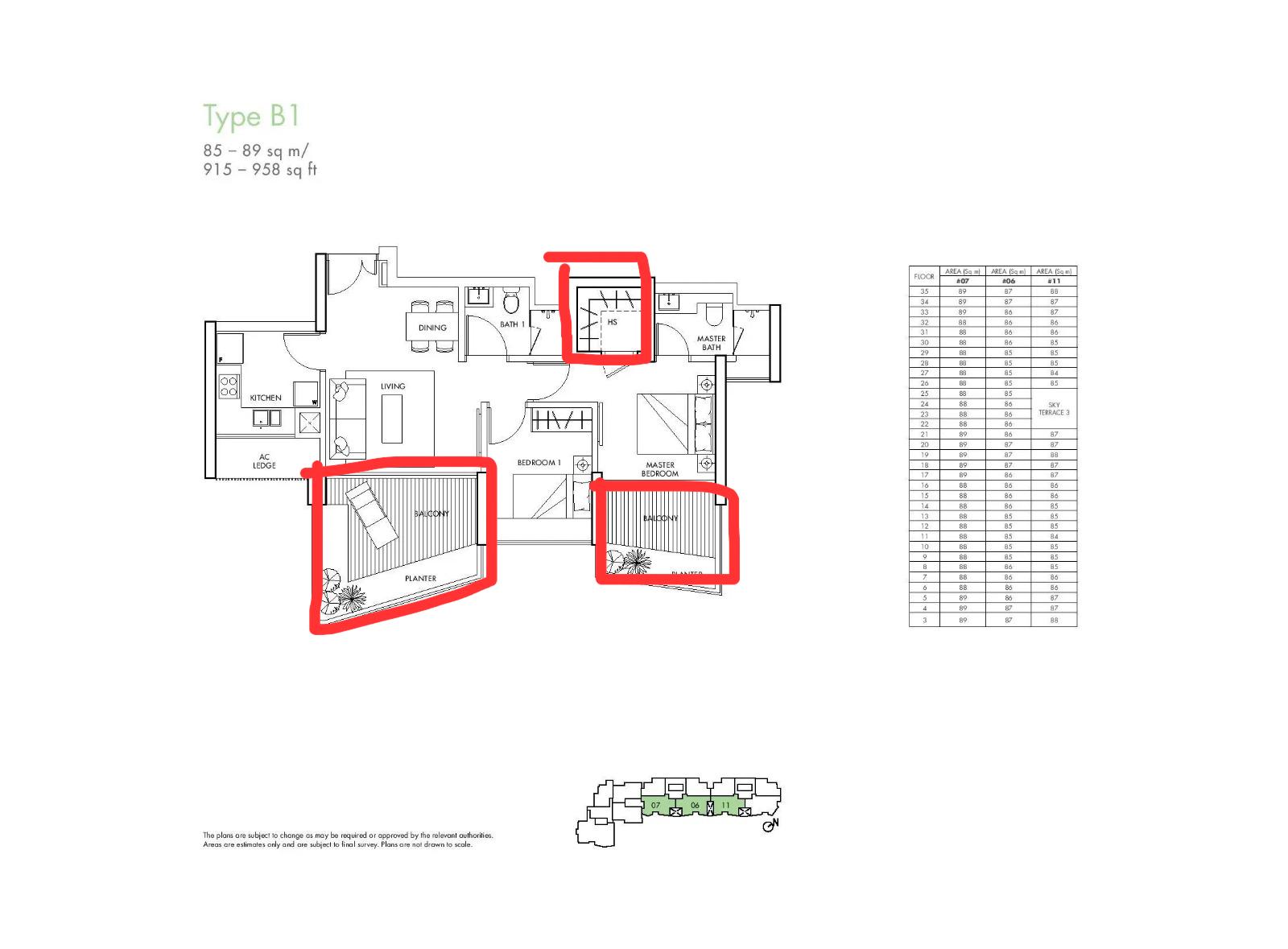 But just look at the amount of outdoor space and planters.
Again, unless you are a big fan of these spaces, which would you say is the more efficient layout?
Plus, the quantum here is even lower!
At the end of the day, these comparisons might not work on every single property.
But, we hope that these examples give you a better understanding of why you should never just look, or judge a property by its PSF first.
To all those readers out there that have been taken aback at how the PSF has risen, there is a reason why there are transactions still going on today.
More buyers are becoming cognizant of this; that an efficient space layout and quantum is more important than the number on the paper.
Ultimately, the quantum is the main factor of whether or not you can afford to buy the property, and as such IS the final determinant in which you should base your decision on.
If you want more examples like this, feel free to reach out to us at hello@stackedhomes.com!