Condo Reviews
I've Lived At The Scala At Serangoon For A Year: Here's My Review Of What It's Like For Families
Sean
August 20, 2022

8

min read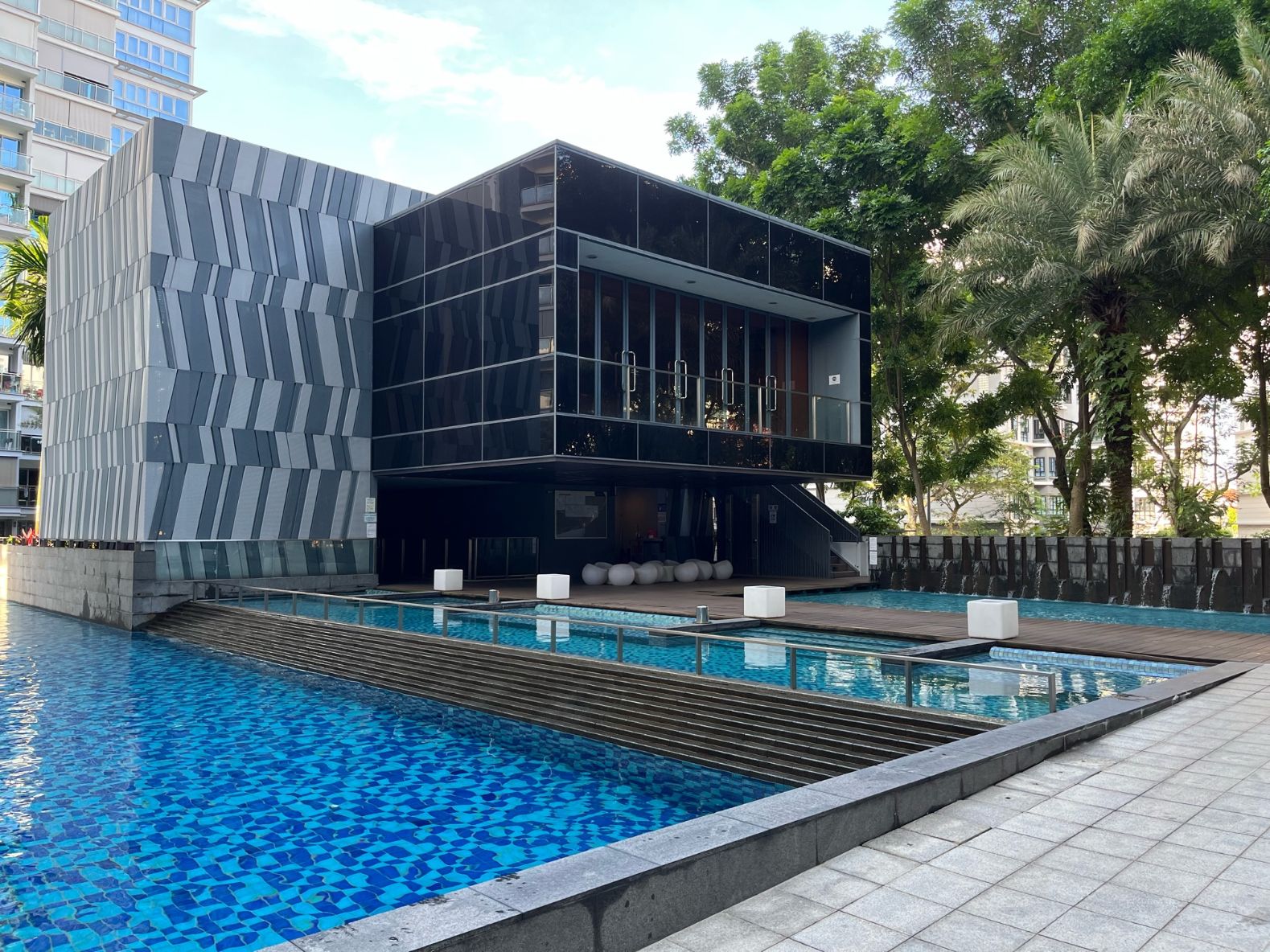 8
min read
For those less familiar with Serangoon, the Lorong Chuan area has a smattering of condos, HDB flats, and landed homes at Mei Hwan. It's considered to be the less busy part of Serangoon, but it always had one main downside – it wasn't the most accessible location.
This all changed in 2009 with the completion of the Lorong Chuan MRT station on the Circle Line. Residents here are now just one stop away from busy hubs like Bishan and Serangoon (where you have NEX and Junction 8), and connected to 4 different MRT lines at a maximum of 3 stops away.
There was one particular condo that was built after the completion of the MRT station, and that is The Scala, the subject of today's resident review.
It's the newest condo amongst all the condos in the area, having been built in 2013. So you wouldn't need to be a condo expert to know, as the modern exterior of The Scala stands out among all the old developments (like the oldest which is Chuan Park, completed in 1985).
Cynthia (*not her real name for privacy reasons) moved into The Scala with her family about a year ago. It had ticked almost all of the checkboxes in her list of criterias, but the location wasn't actually her first option.
Her main considerations include being less than 5 minutes walk to the MRT, and she also wanted the place to be near amenities, such as supermarkets and food places. (The proliferation of eateries like Wine Connection, Dutch Colony Coffee Co, and OK Chicken at the New Tech Park have really helped).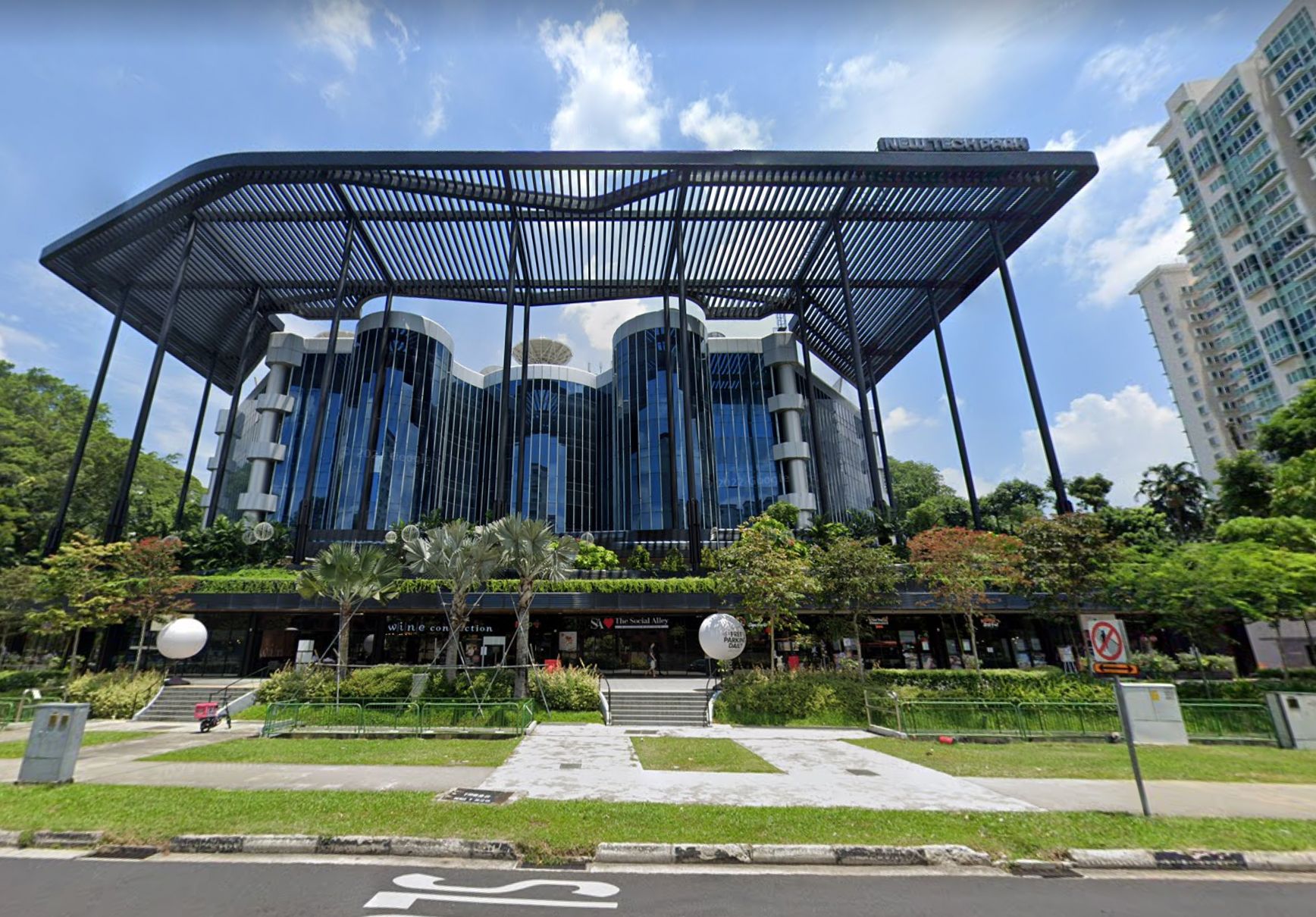 Cynthia also wanted their new home to have good primary schools nearby. It's something that most buyers try to consider, whether or not they have school-going kids. With such strong emphasis on education in Singapore (as much as the Government tries to push the narrative of every school is a good school), homes near reputable schools will always enjoy good demand.
The estate is a leasehold apartment (99 years from 2010), so it's also a check for her "relatively long lease" requirement. She also quite specific in the size of development, as her ideal scenario would be one that has around 400 to 600 units. It's a good size as this usually means that maintenance fees are kept reasonable, there will be a decent number of facilities, and you won't have that overcrowded feeling.
Everything seems to check out well for The Scala. But what is it really like to live there? Let's discover more about the condo and get her insider's opinion about the development.
How The Scala Condominium Compares To Other Estates
Cynthia said they also considered other developments such as Sky Vue, Sky Habitat, and Thomson Three. However, they ultimately preferred the layout of The Scala.
When it comes to the lease length, all three alternatives have the same 99-year leasehold as The Scala. And while all three are located in District 20, they each had various downsides that was hard for her to pull away from.
"Sky Vue and Sky Habitat have double balconies," Cynthia said, "so I felt that it wasn't space efficient." She added that it could also be a bit noisy since it's next to the bus interchange. There's also a fair bit of construction work in the vicinity.
Besides Bishan, the unit layout on Thomson Three just did not click for her. But the bigger issue was about privacy. "It has a long entryway. The kitchen is tiny, which feels more like a pantry. Blocks were too close to each other – neighbours could easily look into the bedrooms," she shared. And the development also has no tennis court.
So was it hard for Cynthia to choose The Scala over the rest? She answered, "Among the developments, The Scala was a no-brainer. However, I hesitated, as I preferred Bishan purely because of nostalgic reasons… I grew up there. I was truly hoping to find a suitable unit at Sky Vue or Sky Habitat, but we couldn't." So in the end, she finally decided to go with The Scala.
She shared that she was really wanted to ensure that she made the right decision, so she was quite conscientious during the viewing process. As such, she did multiple viewings during different times of the day to make sure there were no deal breakers. And she even brought her parents and sister for the viewings to seek second and third opinions.
What Made The Scala Stand Out From Other Choices
We asked Cynthia what actually attracted her to The Scala in the first place. She quickly replied that it was because of the attractive exterior, and it sits just next to the MRT.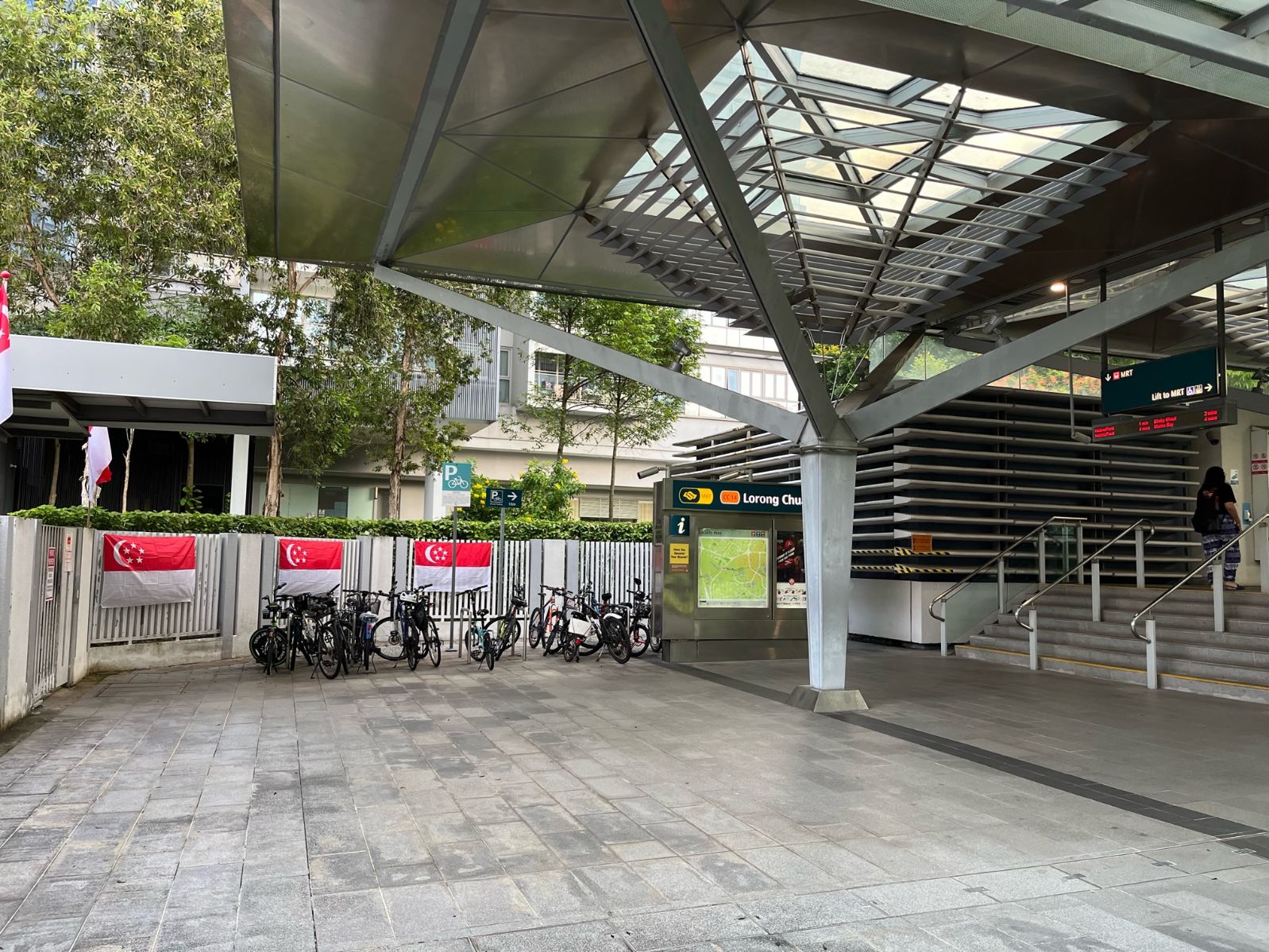 But what was surprising to hear, was how she actually came to hear about The Scala.
She recalled that the condo caught their attention when they took a different route to church one day. "We liked the exterior. It looked modern and with lots of greenery. It also helped that it was just next to the MRT." She said that since it's an underground MRT station, there should be no track noise, so they went ahead and searched about the development.
And so aside from the layout, The Scala was also a better choice for them because of better facilities and significantly reduced noise levels.
Read this next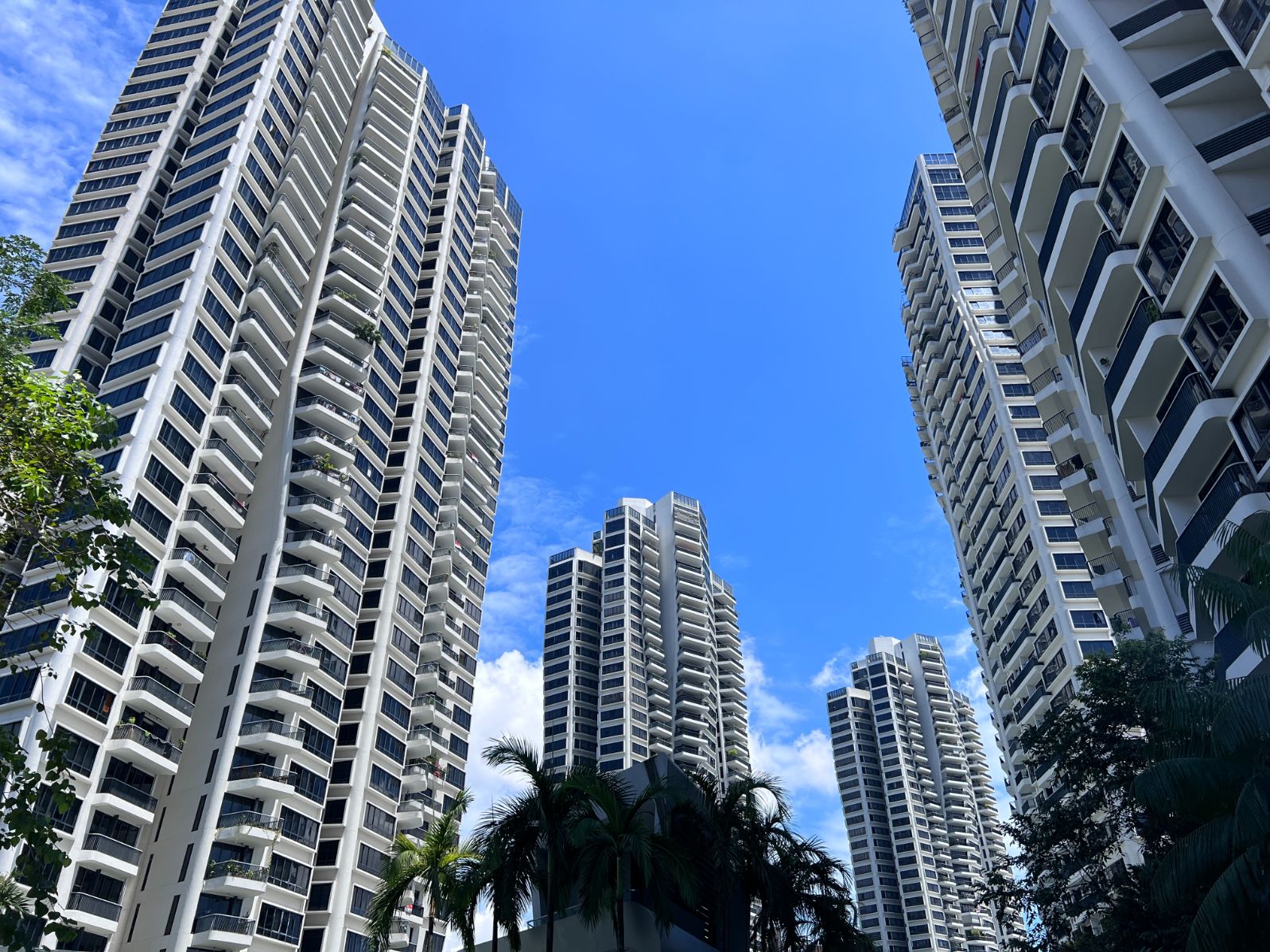 What A Typical Day Looks Like At Scala
Facilities may seem very similar across different condos. They usually have swimming pools, a BBQ area, and gyms. As such, the unique experience usually comes from the amenities surrounding the development.
Cynthia and her family are taking advantage of Scala's proximity to these conveniences. "We usually head to many playgrounds around the area," she said, "and take the bus or train to the big parks nearby."
Bishan-Ang Mo Kio Park and Botanic Gardens are easily accessible via public transport, which takes less than 15 minutes to get there.
As for the facilities they use often, she said that would be the swimming pool.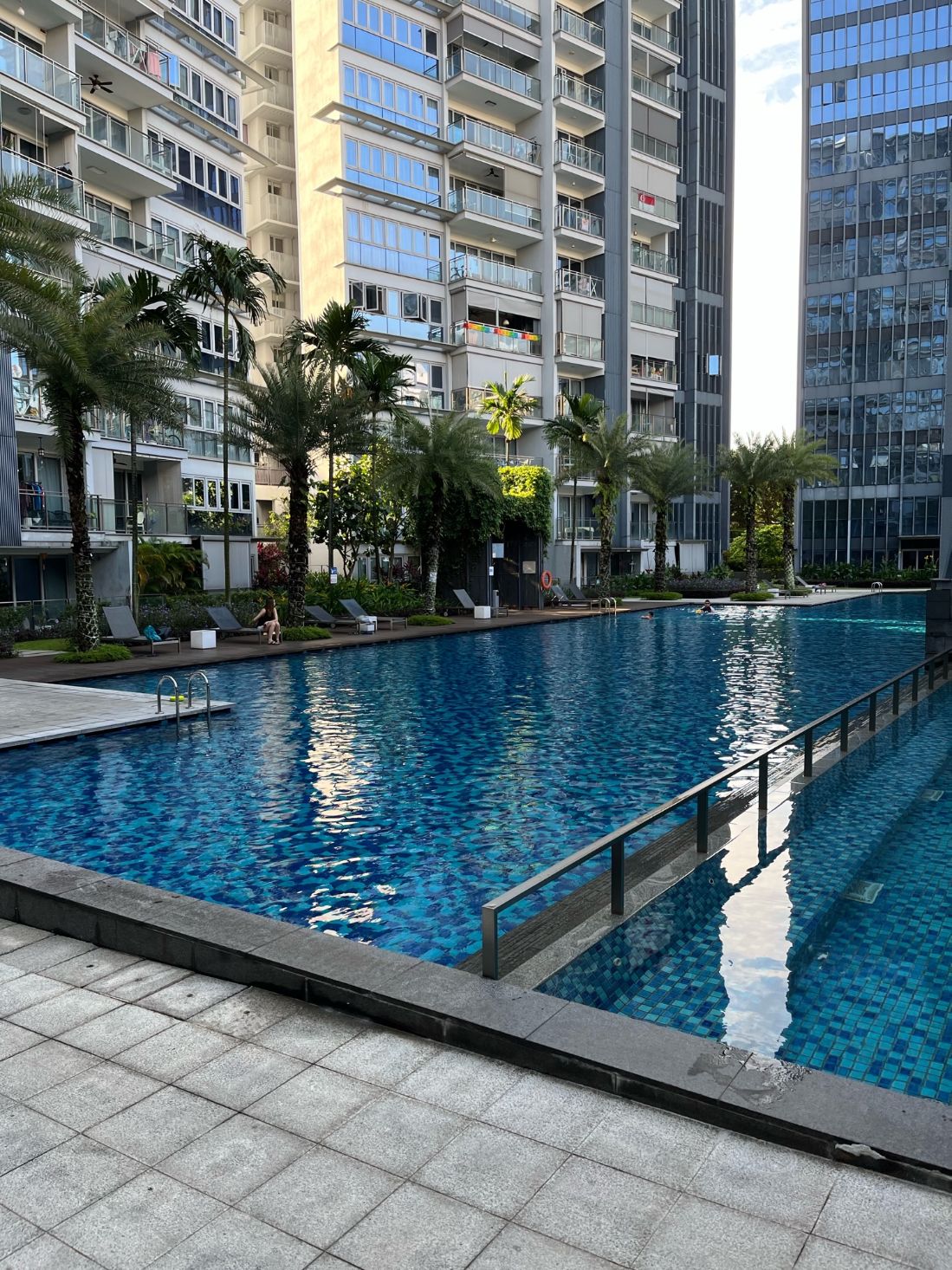 "We swim two to three times per week. My little daughter plays at the kids' pool almost every day." Since it's a regular-shaped pool and quite wide, they aren't interrupted when swimming laps.
She also uses the gym. However, when it's either too late at night or too early in the morning, she would head outdoors for some cardio exercises.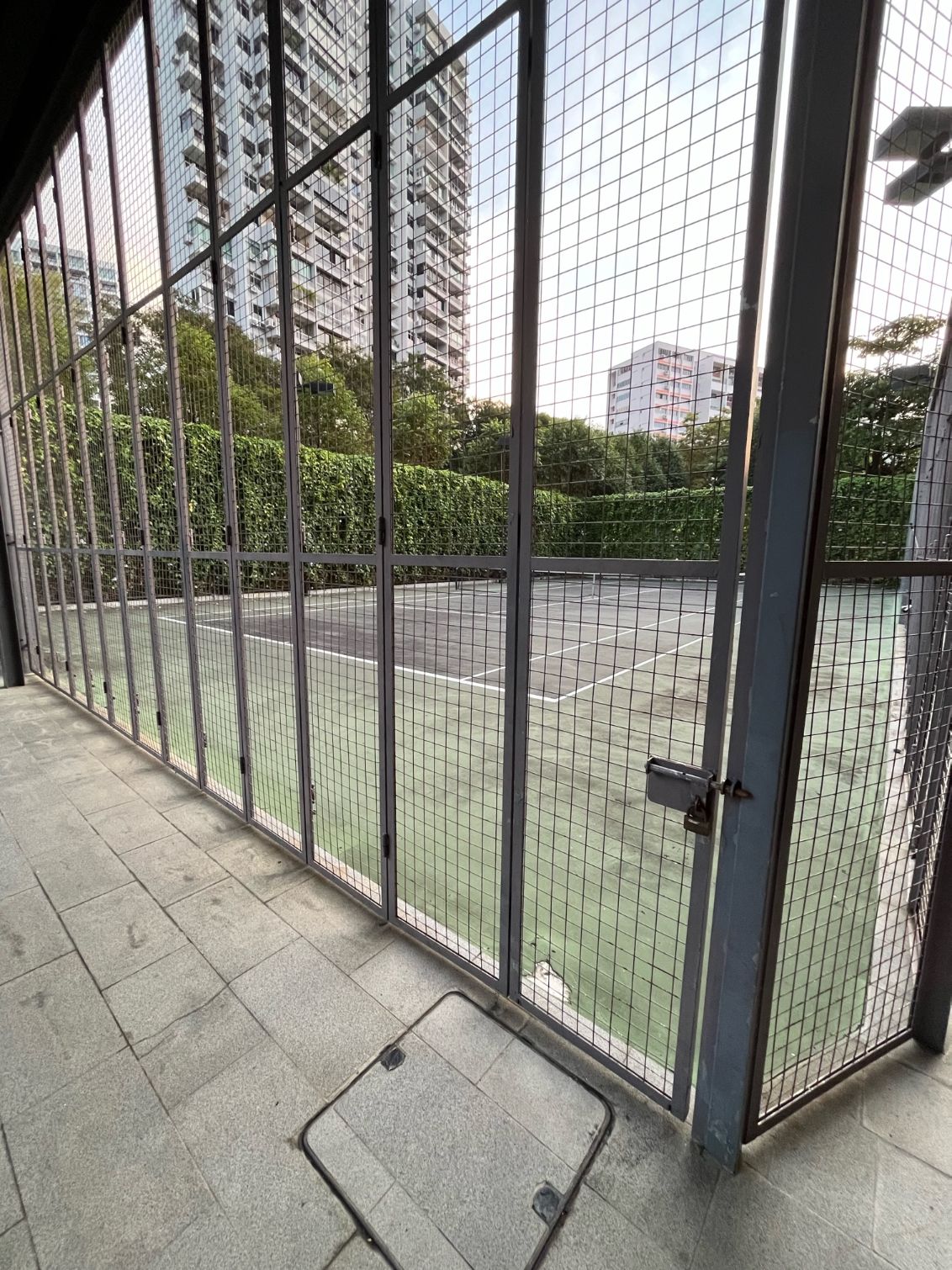 Sometimes, her friends would come over to play tennis. When no one's using the basketball and tennis court, they would cycle or scoot in these areas. "If they are occupied, we head to the open space next to the MRT station."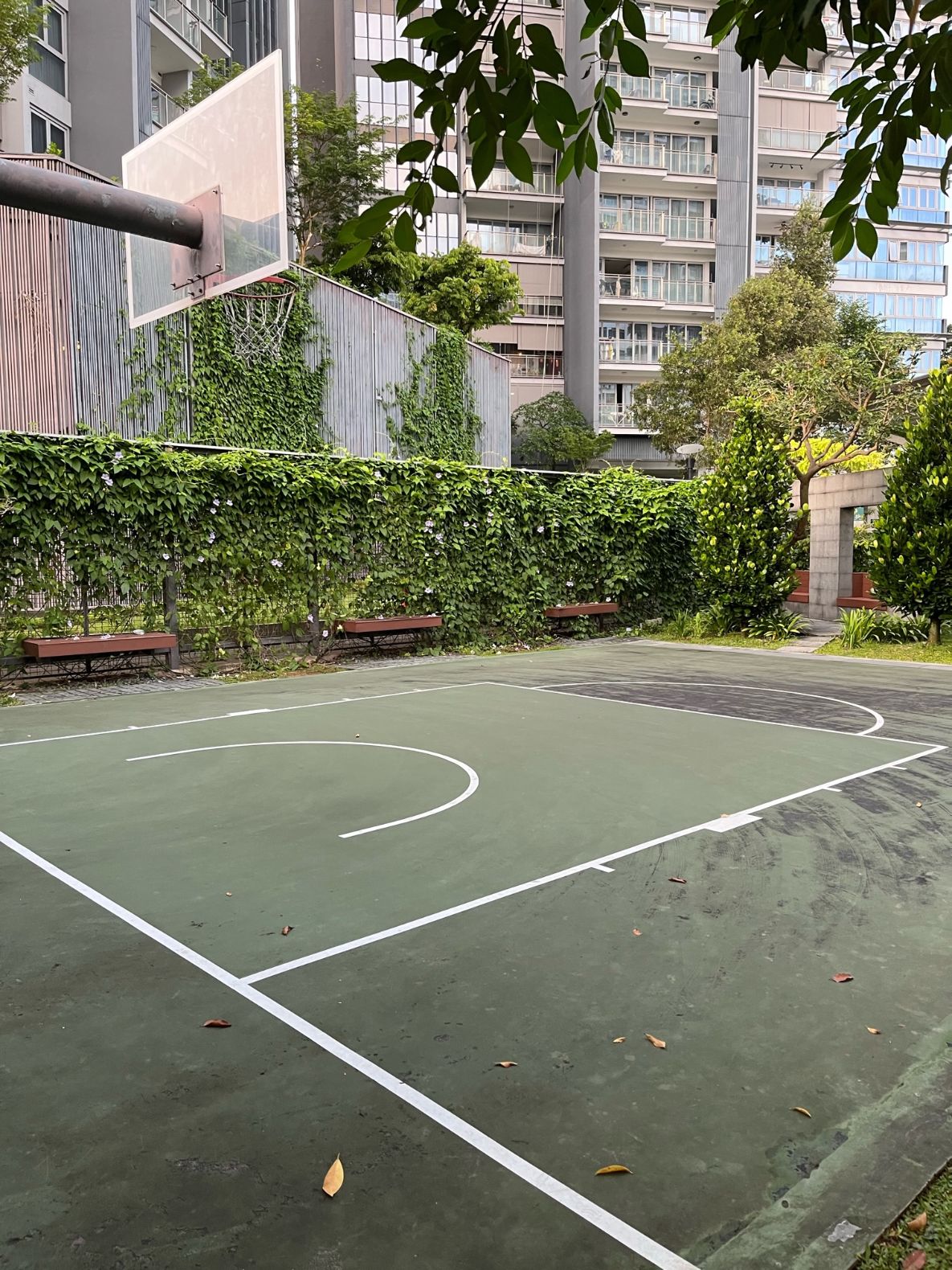 A Look Behind The Scala's Facade
We asked Cynthia about some major issues she might have about staying at The Scala, but she was unable to identify anything right from the onset. This is rare but quite a natural reaction. If you generally feel good about the place you're staying, small niggles can become negligible.
"I truly can't think of any. But I can imagine late risers may not like the morning sun…" was what Cynthia believed might pose an issue to a specific group of people.
But if she really had to, she did have some suggestions for areas of improvement.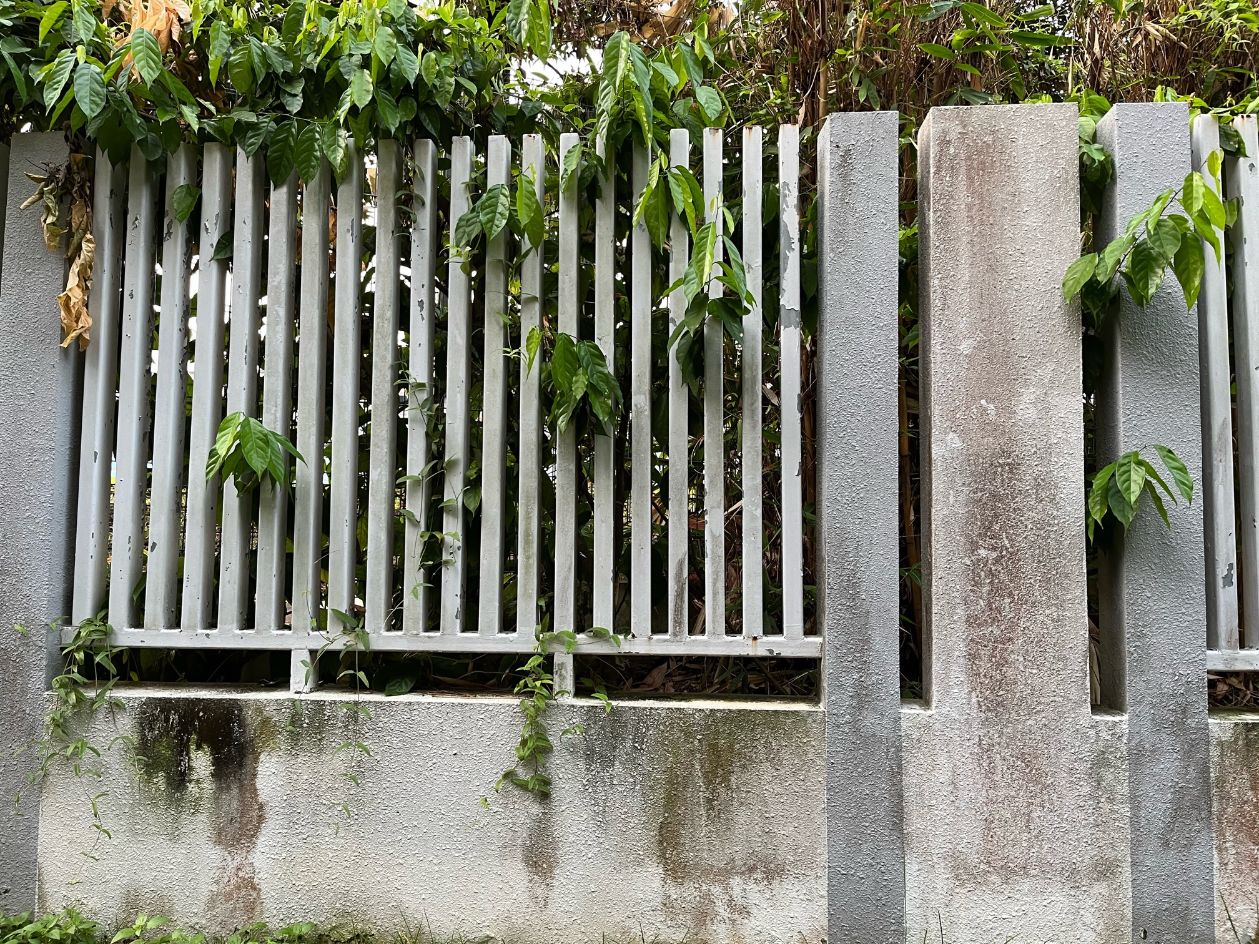 As the development was no longer brand new, she felt that a new coat of paint would have been great. "Maybe some equipment at the playground for 1 to 2-year-old kids?" she shared.
Considerations Potential Buyers Should Know
For the 468 units at the development, the facility offerings at The Scala are really quite good. Most big developments today (past 1,000 units) come with a single tennis court, so to have one tennis court here is not bad at all.
Potential buyers who love their morning bright and vibrant will enjoy staying at The Scala. Cynthia said that you could literally see the rising sun.
For those who wanted to buy a unit for investment purposes or for rental, she revealed that the development has a high rental demand. "When we first purchased the unit, we had a few notes slipped under our door from neighbours. They were requesting, on behalf of their friends, to contact them if we were keen to rent."
She guessed this high demand could be because The Scala is located near an Australian school.
In terms of rental rates, they currently range from about $3,000 per month for a 1 bedroom unit, to more than $5,000 for the biggest 3 bedroom unit.
Perhaps because of the rental demand here, parking lots are more than sufficient for the residents. This could be an important point for those looking to stay at The Scala, as despite the proximity to the MRT, most families looking to stay here would still probably own a car.
She also added that one of the less known aspects is that The Scala is sheltered all the way to the Lorong Chuan MRT station. There are many condos near the MRT station, but to be completely sheltered to and fro is a huge convenience for sure. It's worth noting here that the perks of the sheltered walkway is probably because The Scala is located next to Nanyang Junior College, as the other developments across the road don't share the same convenience!
Finally, Cynthia shared that the cleaners here at The Scala were really hardworking. And as a result, the estate was kept in a tidy condition.
Staying At The Scala
Cynthia and her family love staying at The Scala. When we asked her about her favourite parts of her home, she replied:
"It's super convenient. It's just next to an underground MRT, so no worries about noise from the train tracks. The facilities are also good, which is convenient for entertaining kids."
The community is also friendly because they're quite family-oriented. The little kids play together often, while parents are friendly and strike conversations among themselves easily. Having a good community is often an underrated part of staying in a condo development, and it can really create a much better experience for families looking to stay.
She reiterated that being able to see the rising sun is also one of her favourites. "It's truly amazing and fills me with hope. We didn't expect it when we purchased the unit, so it's really a super pleasant surprise."
Finally, we asked Cynthia how long they planned on staying at The Scala or if they had any future plans.
"We really enjoy living at Scala," she answered, "and we have no intentions to move."
Interested to feature your review of your HDB or condo here? Fill in our form and we'll be in touch.