Condo Reviews
I've Lived At Parvis On Holland Hill For 8 Years: Here's My Honest Review
Sean
June 1, 2022

16

min read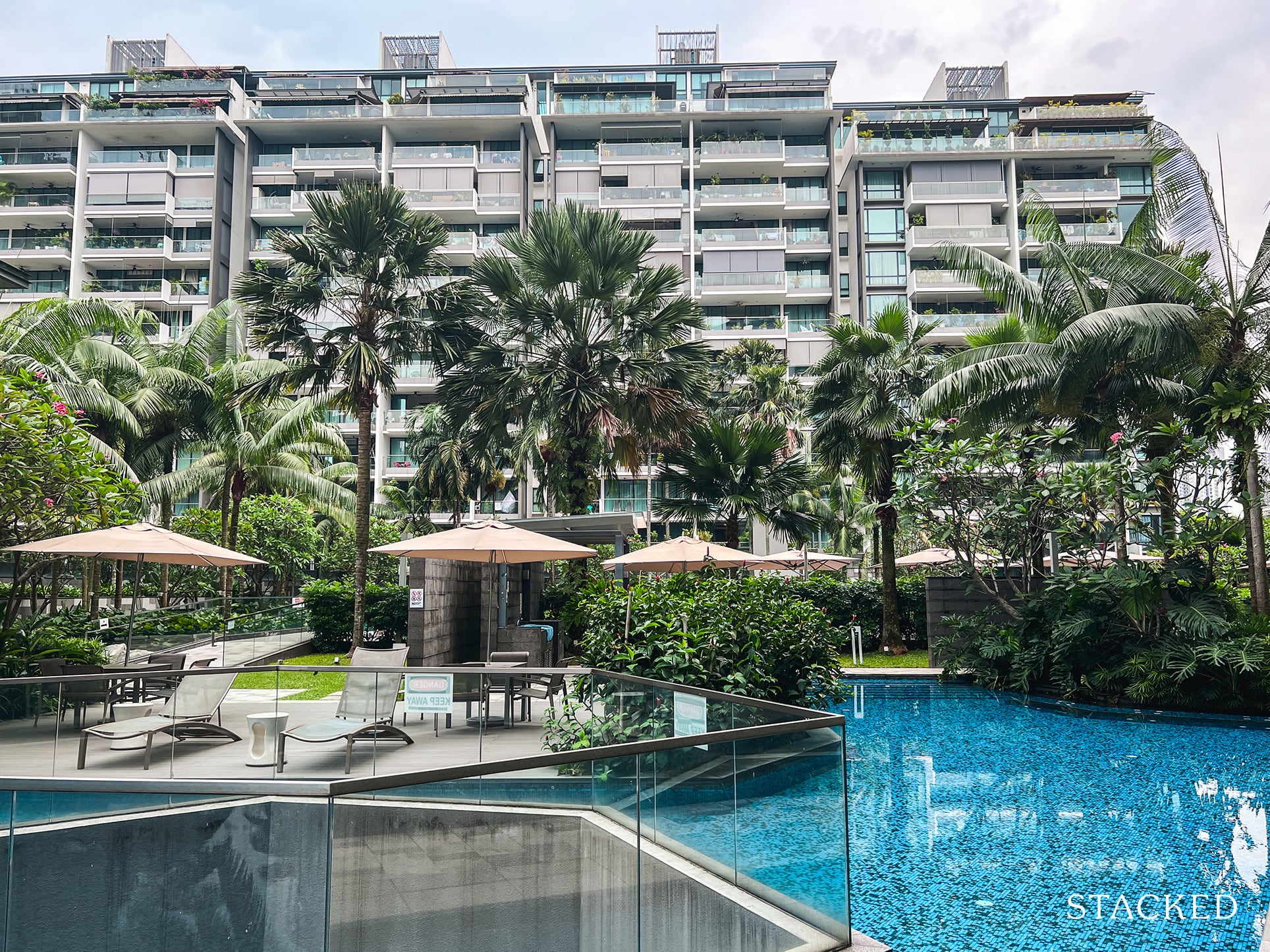 16
min read
While we've always done condo reviews as comprehensively as possible, there's always an element that is hard for us to cover – the lifestyle, quirks, pros, and cons of everyday living in the development itself.
And so in this new series, we are going to be presenting reviews of condos from actual owners who are residing there, with the hopes of providing prospective buyers a different perspective on what it is actually like to live there.
As our first condo, we are going to be covering Parvis (you can check out our initial review here), a freehold development of 248 units on a land size of 243,328 square feet. It's tucked in a quiet location on Holland Hill that offers a good amount of common space decked out in lush resort-style landscaping.
We spoke to Melissa (*not her real name for privacy reasons), who first moved to Parvis in 2014 with her husband, three children, and a live-in helper.
Like most people who've embarked on a home buying journey, Parvis was not Melissa's first choice.
How Other Condos Compare to Parvis
Before the couple finally decided to purchase a unit in Parvis, they had several other condos on their list of considerations. "We were primarily looking at Freehold condos, a unit with 4 bedrooms and an area greater than 1,700 square feet," recalled Melissa.
Here were the other condos they considered around the area:
Leedon Residence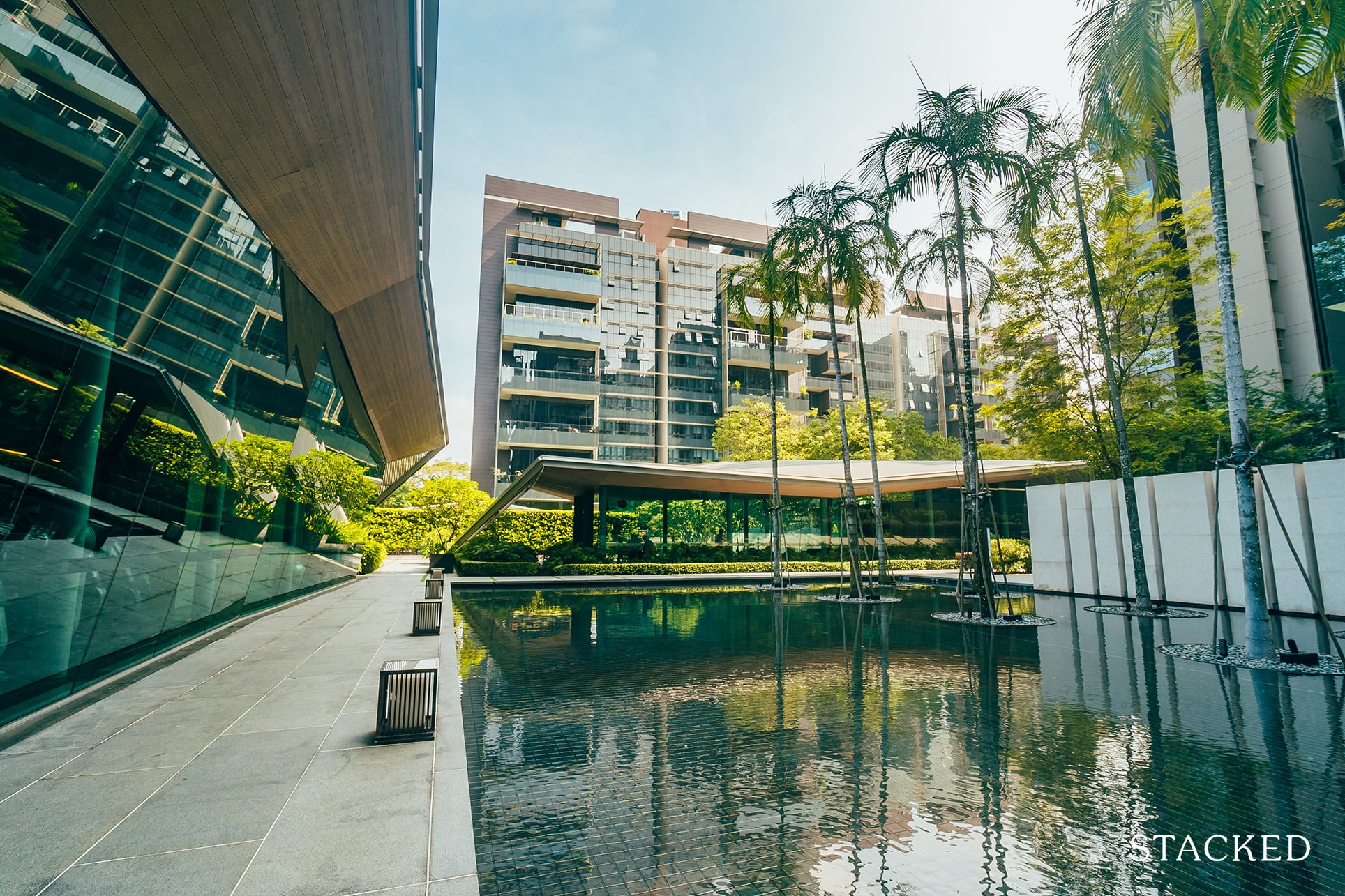 "This development is a lot more luxurious than Parvis," Melissa said, "which is well reflected in the asking price."
No doubt it was a big difference, at about at least $500 to $600 psf more. Just so you know, a 3-bedroom unit has a size of approximately 2,131 square feet, while a 4-bedroom is around 2,700 square feet. "Given the large unit sizes, we could not justify additional quantum," she added.
Most units have half their view obstructed by the neighbouring block, positioned at around a 90-degree angle, and in very close proximity. Furthermore, the couple found out that the maintenance fee for a 4-bedroom unit amounts to $1,250 per month, translating to around $3,750 every quarter.
"Overall, from a purchase price and maintenance fee perspective, we felt Parvis provided more value for money," Melissa said. "As a Singaporean, the asking price for a 4-bedroom would have been better spent on purchasing a landed property."
Waterfall Gardens did offer more attractive pricing than Parvis, plus it had bigger units too. The couple did not choose this property, though, because it doesn't look like as good a place to stay in the long term. "The facilities and facade of the condo were not as well-maintained or equipped as Parvis," Melissa said.
She added that the entrance leads directly to a busy Farrer Road, which may often be difficult for them to drive out in the morning. If there's one advantage of Waterfall Gardens though, it's the convenience of a bus stop right in front of the condo (which was a current downside of Parvis).
The Ladyhill
The Ladyhill, despite its age, is a well-maintained luxury boutique development by SC Global. It's also within walking distance to Orchard/Forum, and was doubly attractive because they had friends living here. And based on their friends' feedback, the community is very family-friendly and closely knit.
For most people, The Ladyhill's central and private location near Shangri-La would be considered a big plus. However, it didn't quite align with Melissa and her family's lifestyle. "We preferred living more towards the Bukit Timah area," she said, "where we felt closer to nature and have more activities in line with our family lifestyle."
"With the overall purchase price and lack of facilities, we would have preferred to go with a landed property," Melissa added.
Orange Grove Residences
There are two positive points that Orange Grove Residences has over the other choices. One is that it's closer to the heart of Orchard, and the other is that it's within a 1 kilometre of SCGS. But beyond that, there was nothing else that was convincing enough for them. "The development is poorly maintained, with rubbish chutes not having been worked on for months," shared Melissa. "The facade is starting to look worn out as well."
The back of the units at Orange Grove Residences face the Stevens Road highway, which means road noise penetrates easily even with closed windows. And despite being close to Orchard, it offers limited access to amenities.
Paterson Suites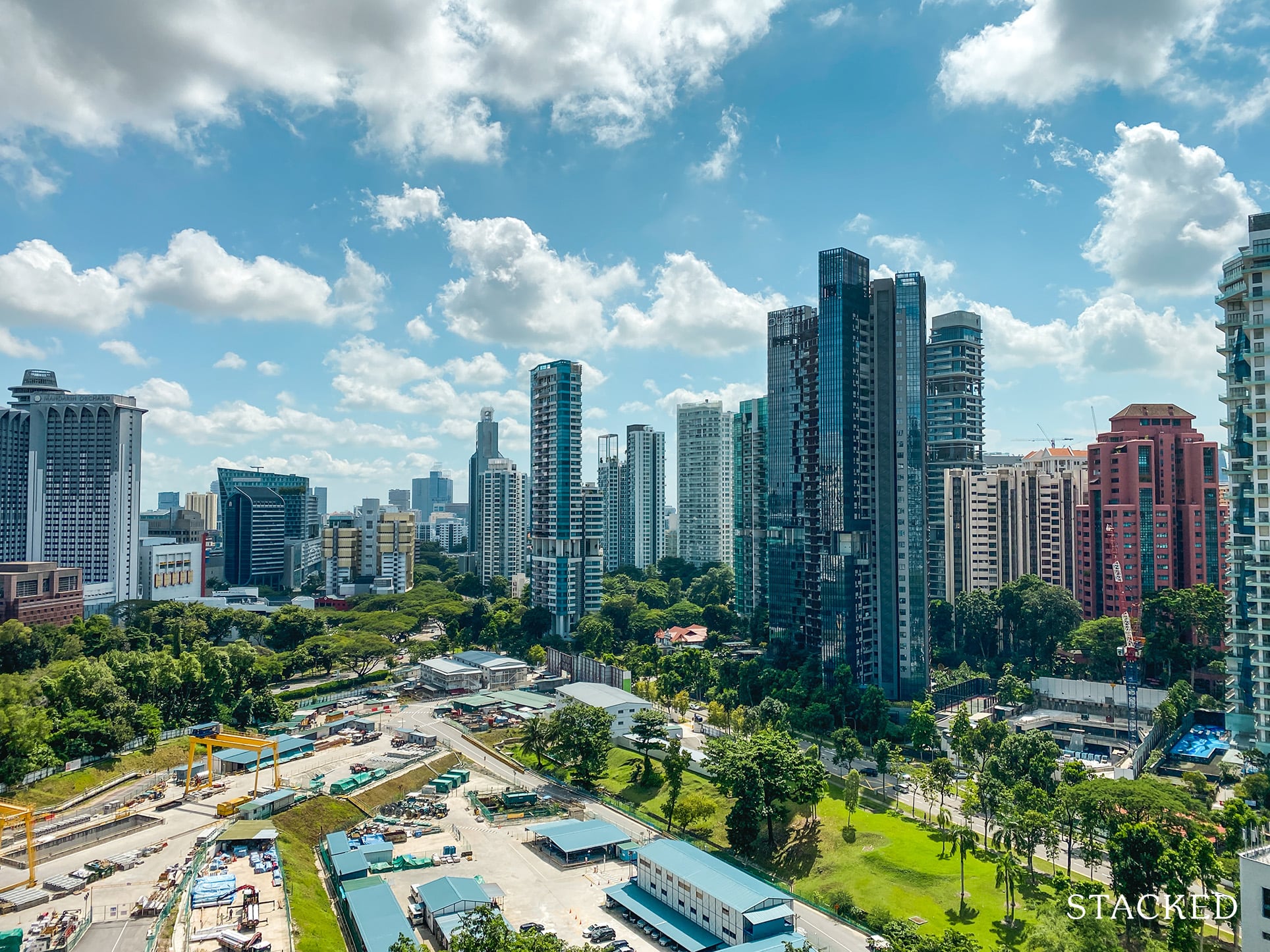 Melissa said they were offered a unit with a great view in Paterson Suites – situated close to the middle of Orchard. But they had to decline since it was not for them. "It felt like a concrete jungle with limited greenery or nature surrounding the development," she said.
Read this next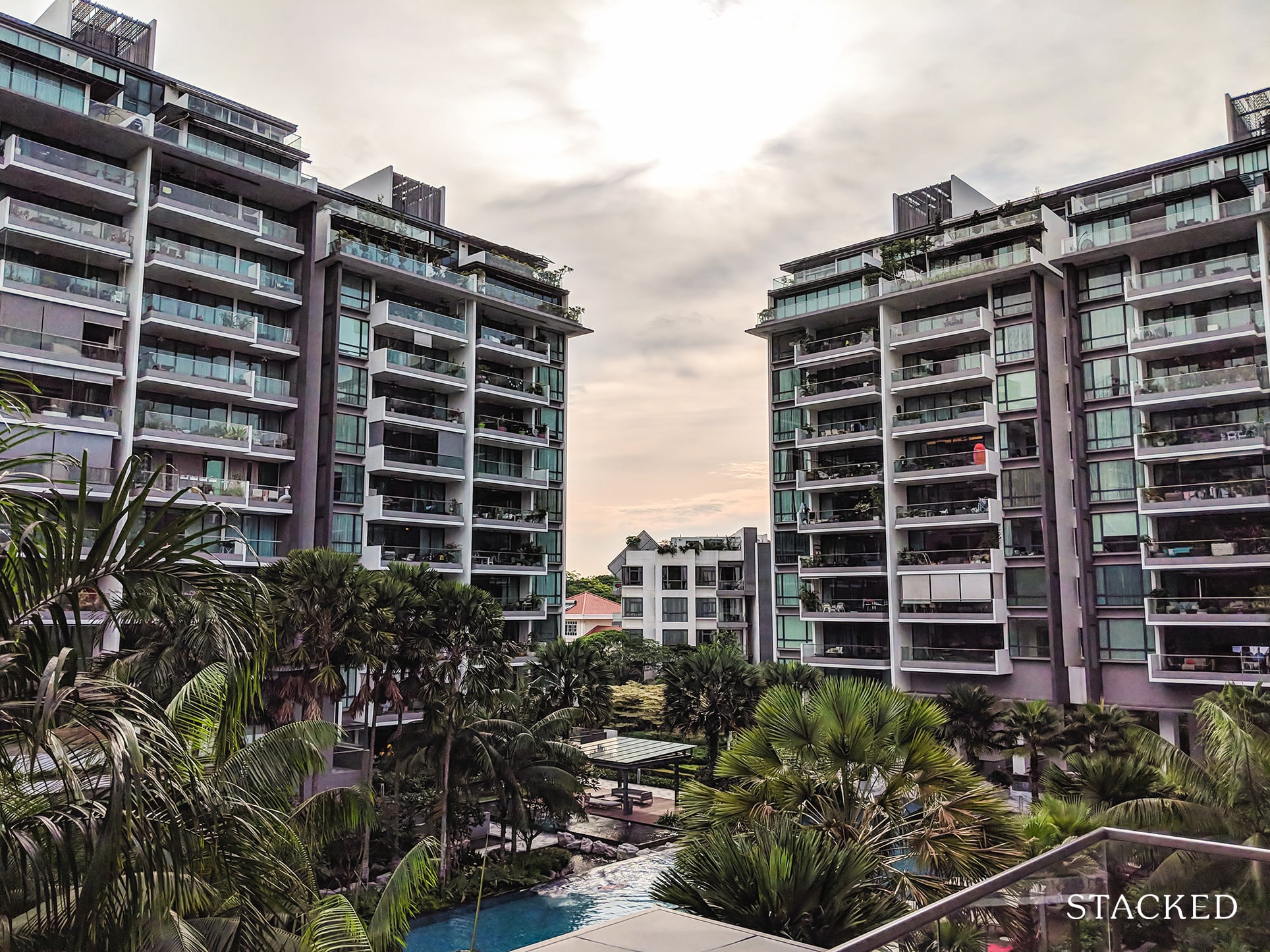 What Made Parvis Stand Out Among Other Condos
After going through the rest, choosing Parvis was quite an easy decision for Melissa and her husband.
The key considerations they had to go through always involved the well-being of their three children and their entire family. Parvis ticked all the checkboxes together with its pricing and future price potential. Plus, let's not forget that Holland Village was also undergoing rejuvenation during that time.
Here are the factors that made Parvis the best choice for them:
Location
Parvis has excellent accessibility to several amenities that are not as apparent when viewed from Google Maps. For instance, Melissa pointed out that it takes only 7 to 10 minutes to walk from Parvis back gate to Holland Village MRT (Circle Line). The walk to the bus stops also takes up to 7 minutes, whether it's in front of the upcoming Leedon Green or opposite Holland Hill.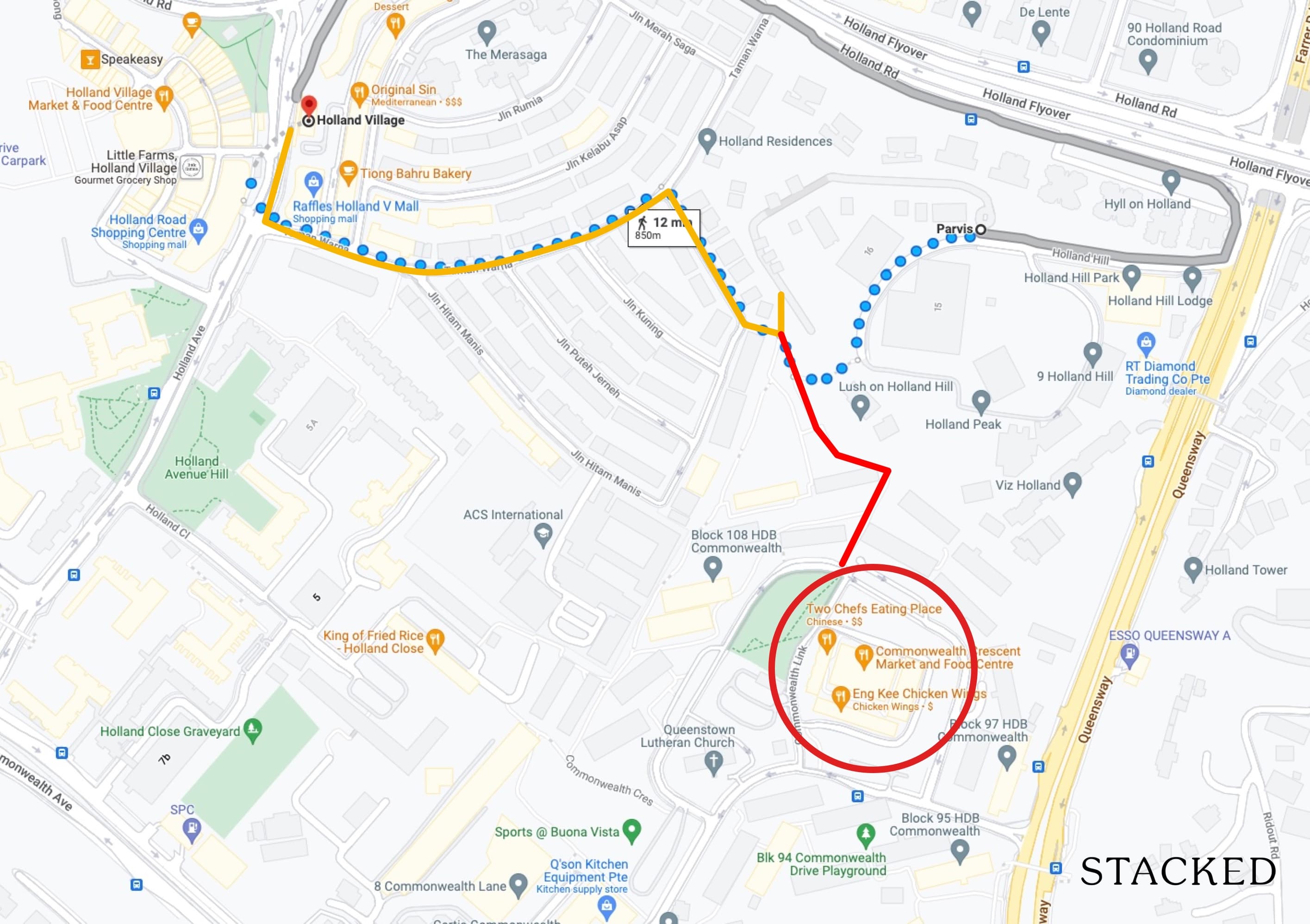 It gets better too, as once Hyll on Holland is developed, there will be a newly constructed pedestrian pathway that can get you down the hill to the bus stop on Holland Road. That was a previous bugbear of Parvis that will now be solved.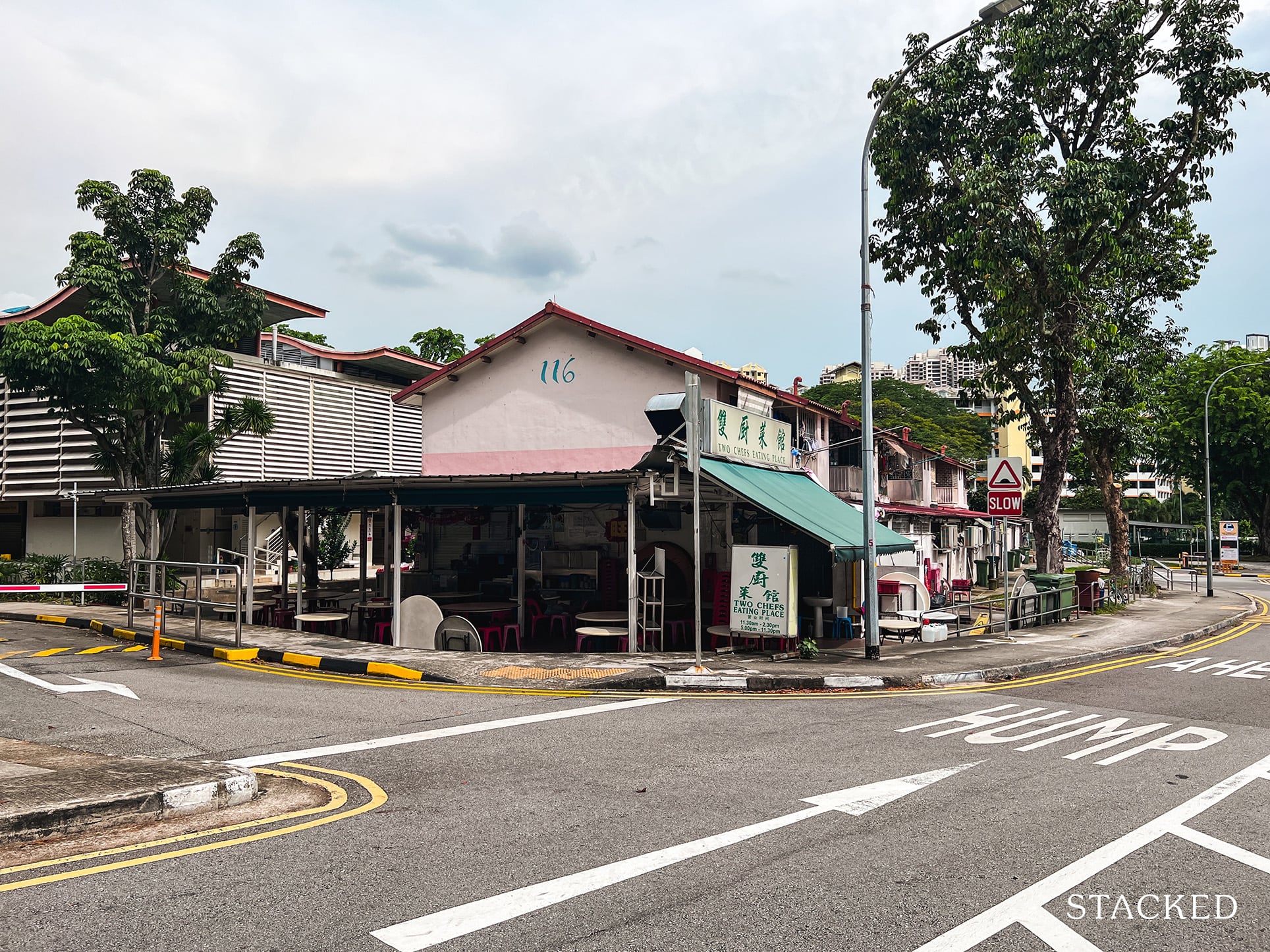 When it comes to amenities, Chip Bee Gardens is only a mere 3 to 5-minute walk, and Holland Village Enclave takes just 7 to 10 minutes if you're coming from the Parvis back gate.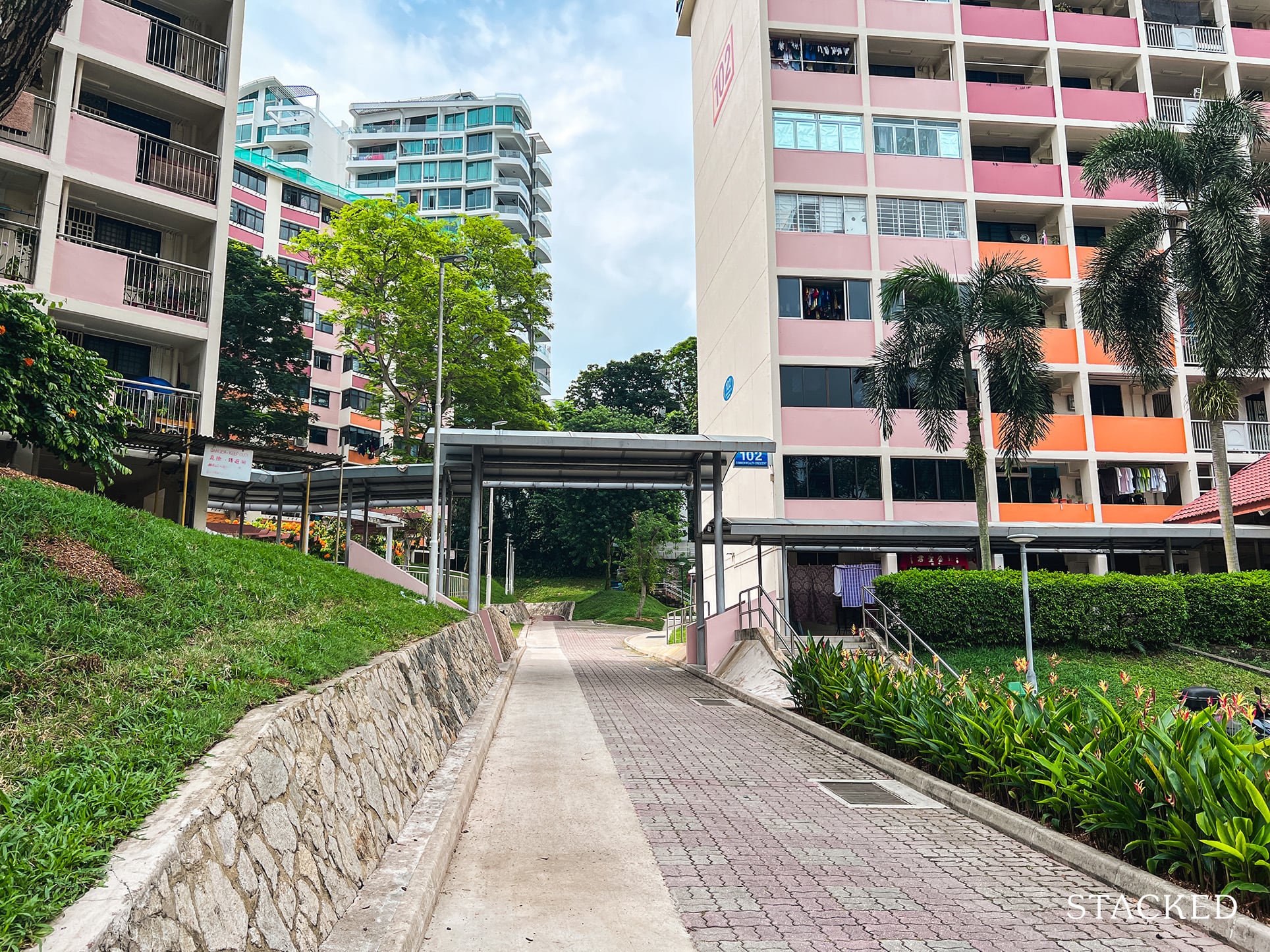 Additionally, the wet market at Commonwealth Market is just a 5-minute walk from the condo. "Our resident favourite Two Chef local restaurant is also located there," added Melissa.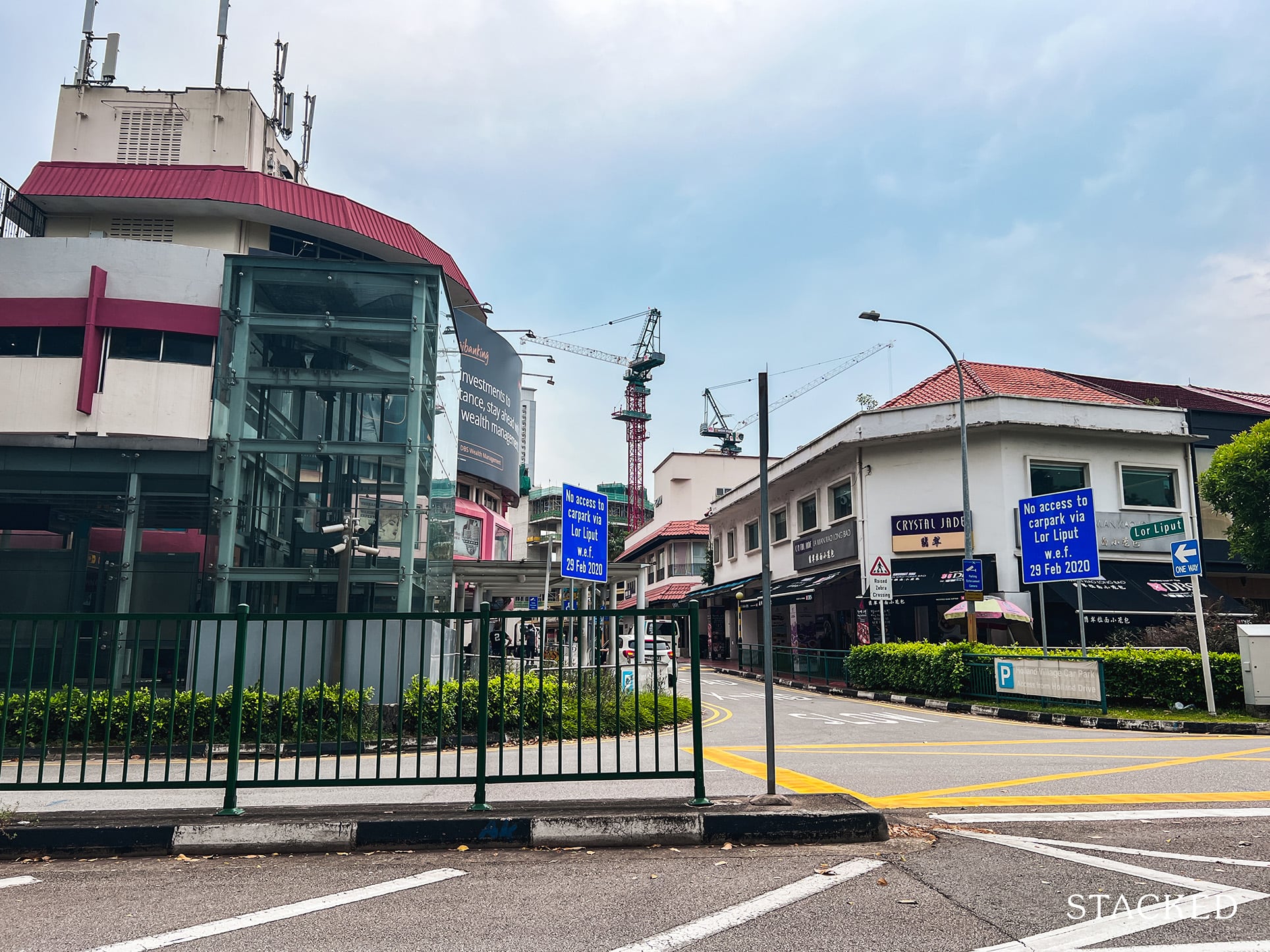 Grocery shops also dotted the area around Parvis. There are specialized groceries such as Hubers at Dempsey and Little Farms at Holland Village. You'll also find general grocery shops like Cold Storage, Fairprice Finest, and NTUC within the vicinity.
There are plenty of restaurants and cafes near the area since it only takes 3 to 5 minutes to drive to Dempsey. Or, if you prefer to dine out at Orchard Road, it will just take you 5 to 7 minutes to drive there.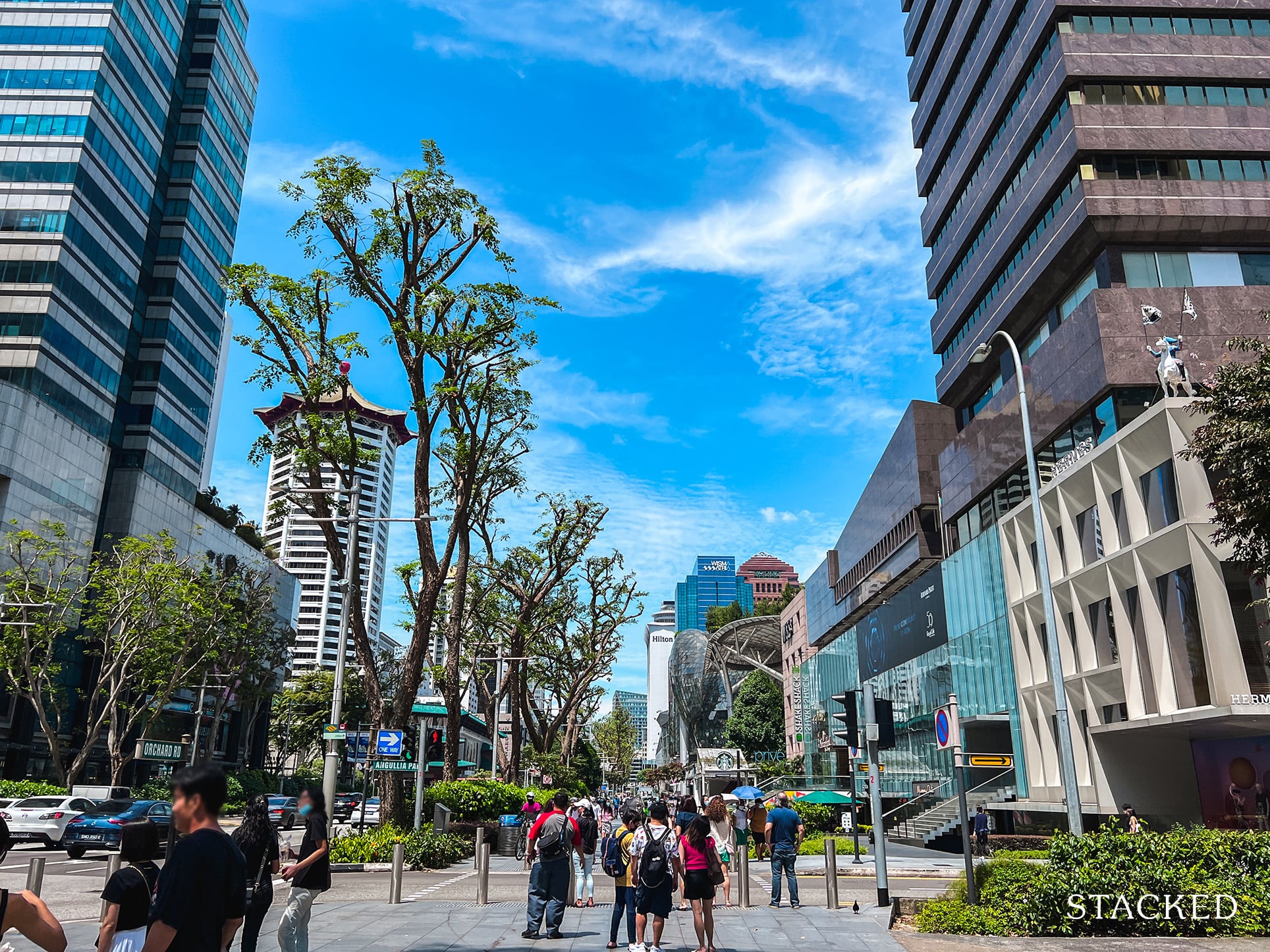 There's also easy access to children's educational centres and play areas. "As parents to young children, enrichment classes & sports activities are a couple of minutes drive away," Melissa said.
They wanted their family to stay at a place where nature is nearby, and Parvis (being close to parks, playgrounds, and nature reserves) did not disappoint them. For instance, Botanic Gardens is walkable, and if they choose to drive there, it only takes 3 to 4 minutes.
Maintenance Fee and Maintenance Quality
Parvis is a 10-year-old condo at this point (TOP 2012), but the management fee is relatively affordable. For a 3-bedroom unit, the fee is around $1,930 per quarter. The quarterly fee for a 4-bedroom, on the other hand, is a little higher, between $2,100 to $2,300.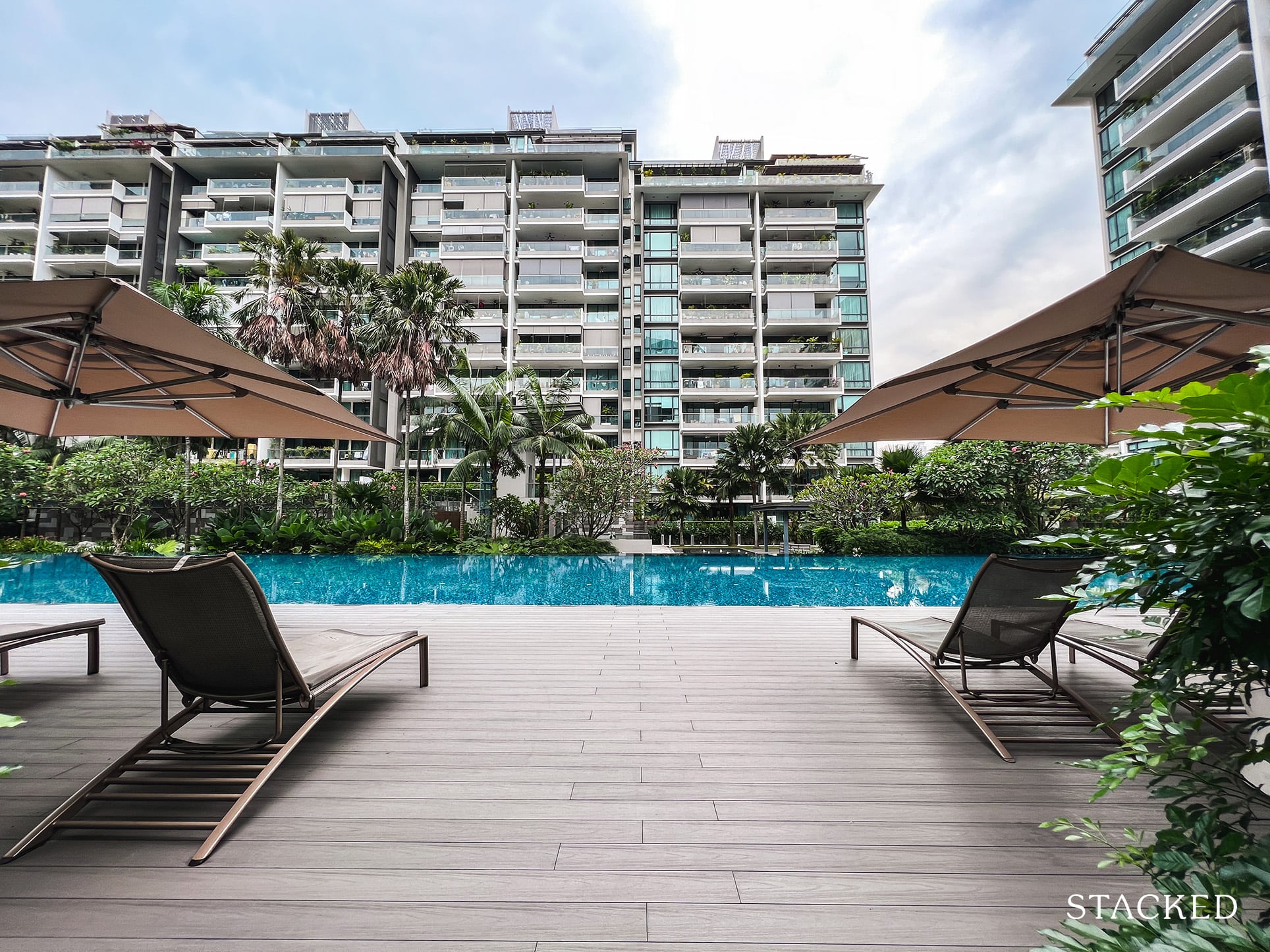 Melissa mentioned that their condo is relatively well-maintained – even with this level of fees combined with a healthy sinking fund balance. In fact, a major upgrade was recently completed involving the decking around the swimming pools and common areas.
Facilities
Parvis Condominium offers a wide range of facilities considering the total number of units is only 248. The facilities available to residents of Parvis include:
4 swimming pools, including a 50m infinity pool and an infinity pool that is located on a higher, separate floor
1 tennis court, which is becoming increasingly rare in newer developments
Sizeable function room
Well-equipped gym
2 BBQ Pits
Playground
Yoga Pavilion
Land size, Landscaping, and Facade
Parvis faces the back of another condo, and the distance between the two development blocks is relatively acceptable. And compared to the other condos that the couple viewed back then, Parvis still offers them the best degree of privacy.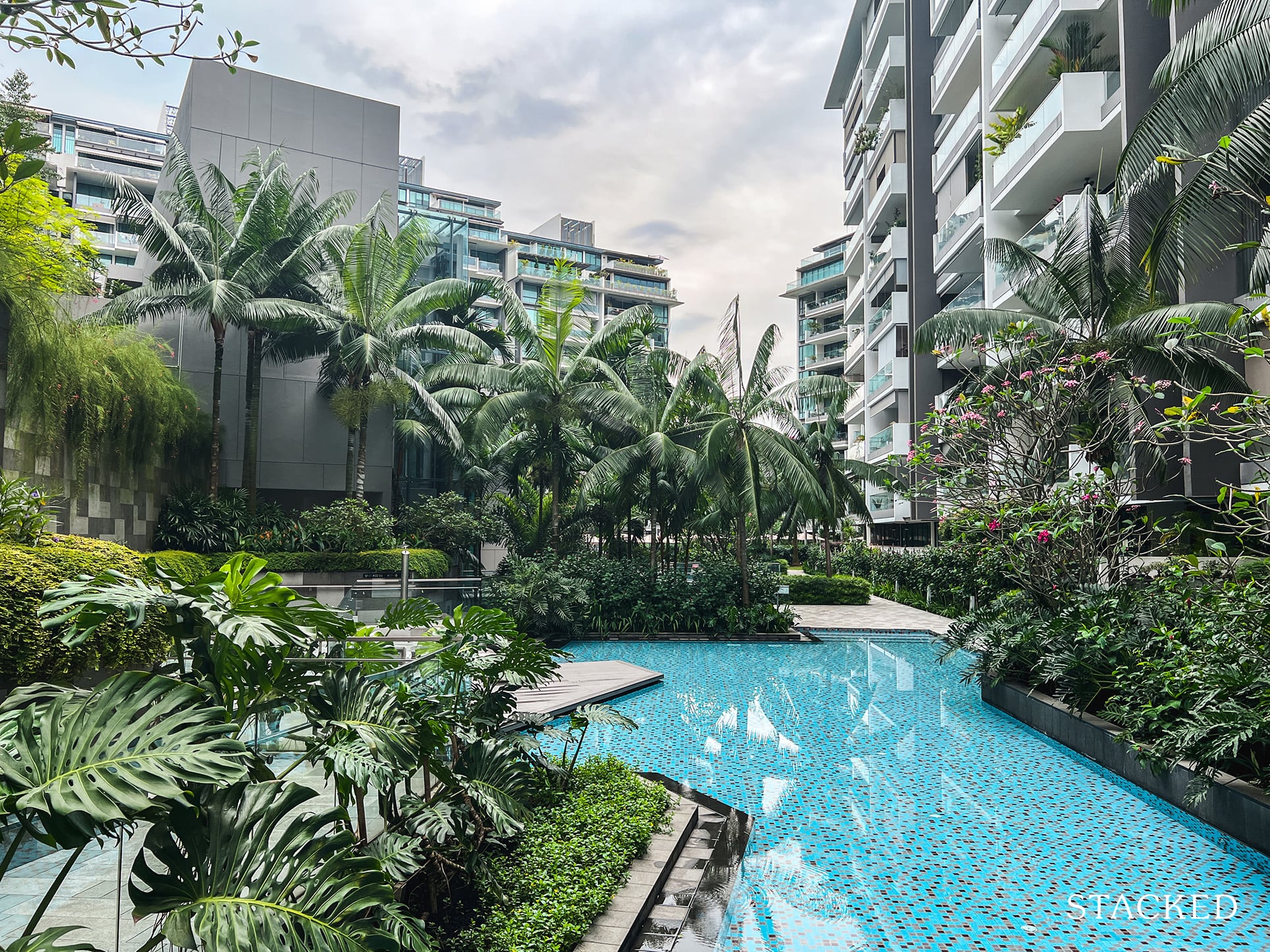 At 243,328 square feet, the land size provides a lot of room to accommodate large common areas. As Melissa said, it offers generous common areas for their children and pets to run around and play.
She describes further how they love the Parvis's site layout. "It is spaced out very well amongst the three blocks, even with the upcoming 15 Holland Hill opposite the place. It's the feeling of being surrounded by nature, yet within close proximity to the town where it's pretty much a concrete jungle."
Apartment Size and Layout
We all know that a large floor area is becoming increasingly rare across Singapore's non-landed real estate. And it's bound to get smaller in the near future. Fortunately for Melissa and other residents of Parvis, they still get to enjoy layout sizes that are both generous and functional.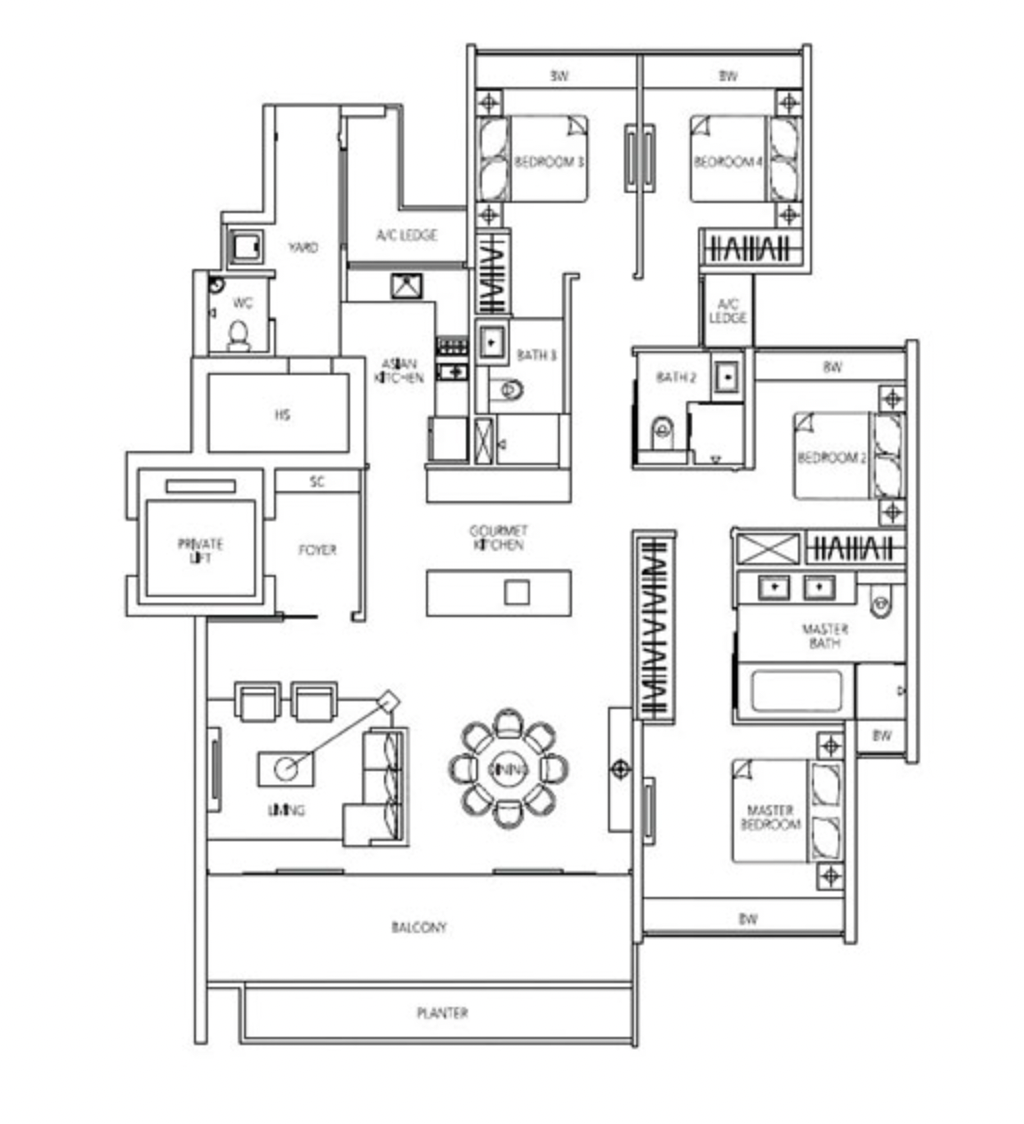 "The balconies are well-sized and may accommodate a dining table for 6 to 8 people," she said. This helps maximize the living room if families choose not to place a dining table inside. "Such outdoor spaces became much more appreciated following the pandemic," she added.
Proximity to Schools
Melissa shared that the kids from their condo fill up a good amount of bus capacity. The local schools near Parvis are a good 1 to 2 kilometres away, including Nanyang Primary, Henry Park Primary, and Queenstown Primary & Secondary.
On the other hand, international schools are nowhere nearby. However, since a good amount of foreigners are staying at Parvis, there is an established bus route that goes to Dulwich, UWC, GESS, IFS, etc.
Melissa admitted that they were 50/50 about sending their children to Singapore or international schools. "For now, my children hold dual citizenship, so the flexibility to choose either option was a long-term consideration."
Community and Environment
One of Melissa's biggest priorities when choosing a place where they'll reside is that it should be favourable for raising a young family. "This condo is very conducive for families with young to teenage children," she said. "In addition to the facilities, the community within Parvis is very friendly and tight-knitted."
Since there are quite a number of young families on the estate, children can just head down and meet friends in the condo.
Even before the pandemic, Melissa said that the condo is also supportive of estate-wide activities. During Halloween, neighbours participate in trick or treat events while volunteers dress up as Santa on Christmas. And during Chinese New Year, lion dance performances are common.
What A Typical Day at Parvis Looks Like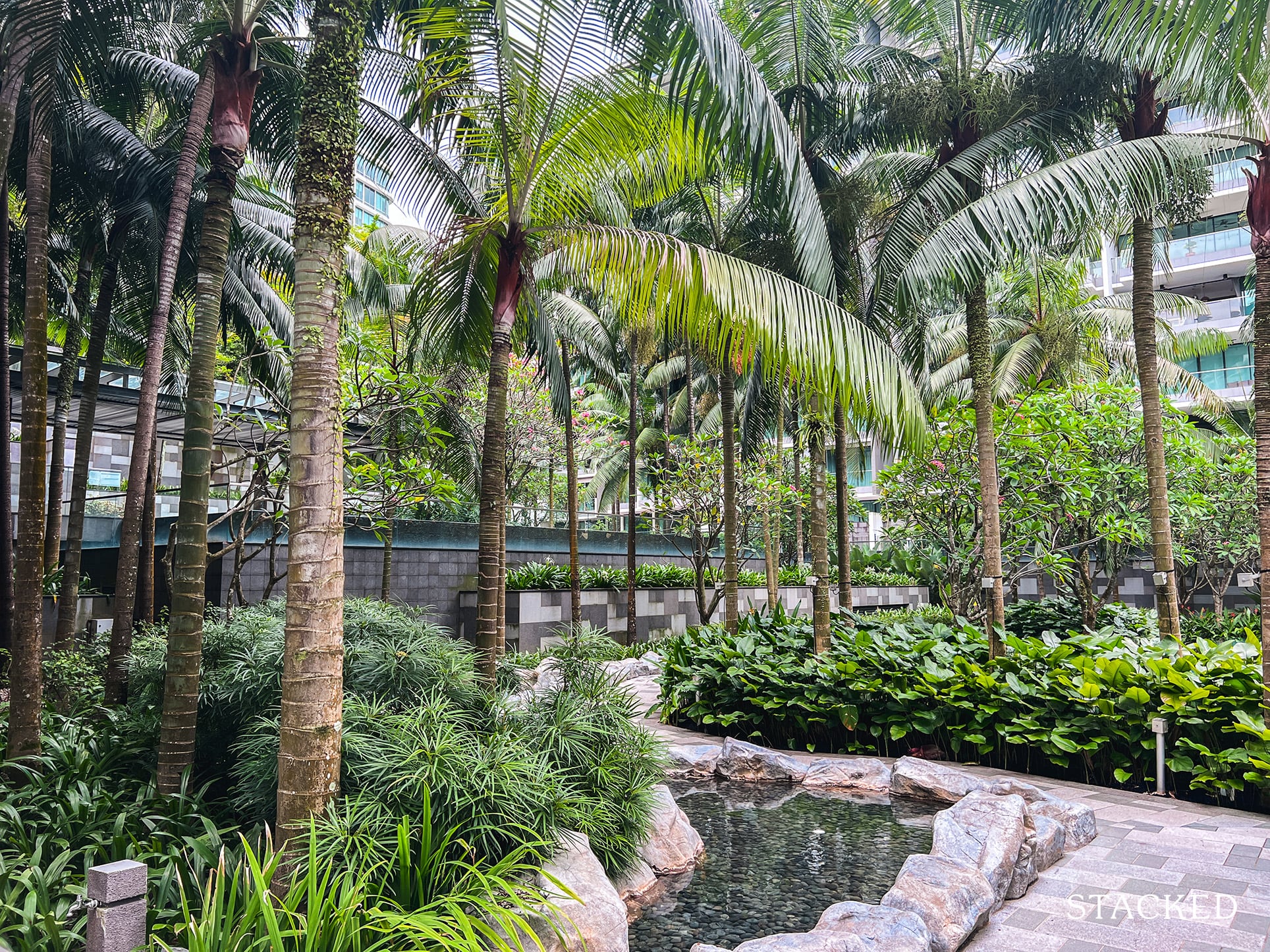 Melissa described Parvis as similar to a holiday resort, surrounded by lush greenery, frangipani, and palm trees. It offers them a relaxing environment, especially after a busy week in the office.
Almost every other day, their children would go to the pool and socialize with other kids from the condo. And since there are plenty of swimming and tennis coaches in the condo, their kids could join group classes easily.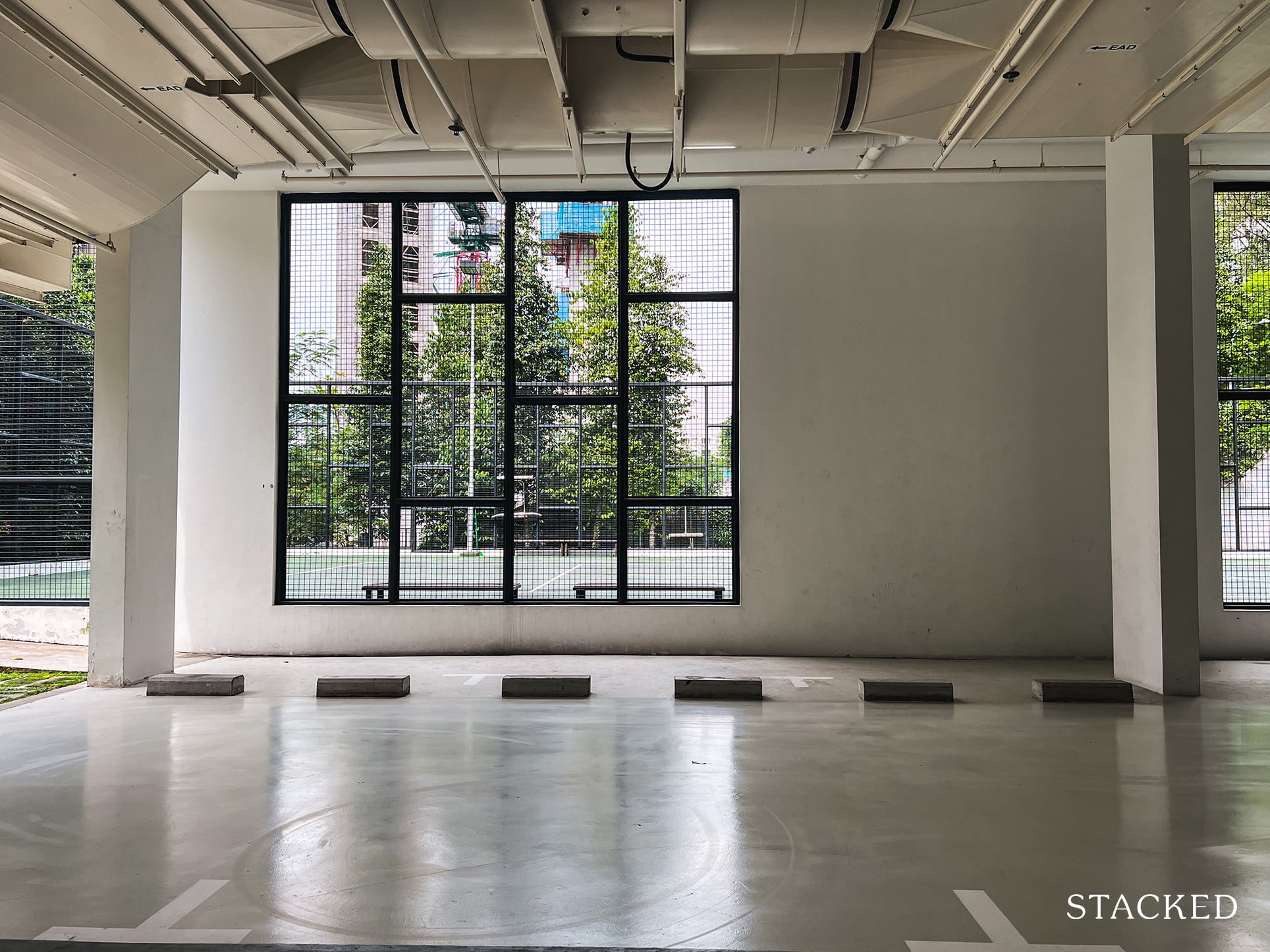 On weekdays, they always try to find time to use the tennis court and go to the gym.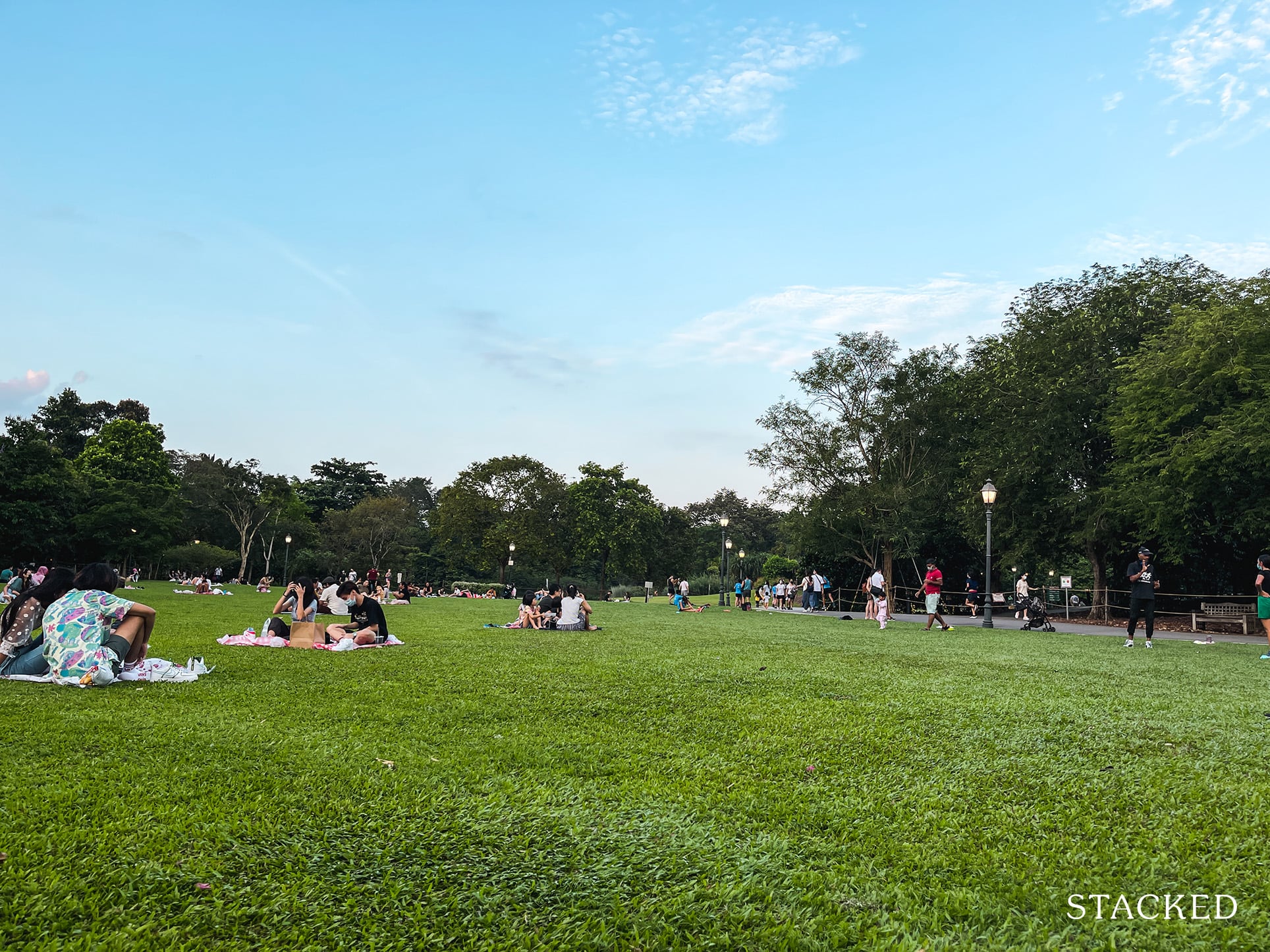 "In the early mornings during the weekends, we run to Botanic Gardens and back home. We then head to a nearby cafe or restaurant for lunch or dinner," she shared.
Parvis is close to many eateries, which is a big plus for Melissa and her family.
"We enjoy takeaways from Two Chefs when craving Asian local food." The restaurant is just about a 5-minute walk from their place. If they're craving other cuisines, there are plenty of alternatives as well. "Da Paolo or La Nonna for Italian pizzas and pasta, or simply head to cafes and restaurants at Dempsey, Greenwood, and Bukit Timah," Melissa added.
On Fridays and weekends, she shared that they have friends and family come over to their apartment. Together with their guests, they enjoy dinner and drinks on the balcony while enjoying the beautiful view of the area towards Marina Bay Sands.
A Look Behind The Parvis Facade
Whether it's an HDB, private condominium, or landed house, every property has its drawbacks. The best way to see the reality behind the facade is from the unit owners currently living there.
As for Parvis, Melissa loves the place, but she was also open to pointing out some of the gripes she has about staying in the condo.
For example, repair of faulty lighting takes time to be addressed, proper removal of non-functioning aesthetic lights, non-uniform use of warm lighting throughout the condo, inadequate or inefficient handling of general inquiries raised by Residents.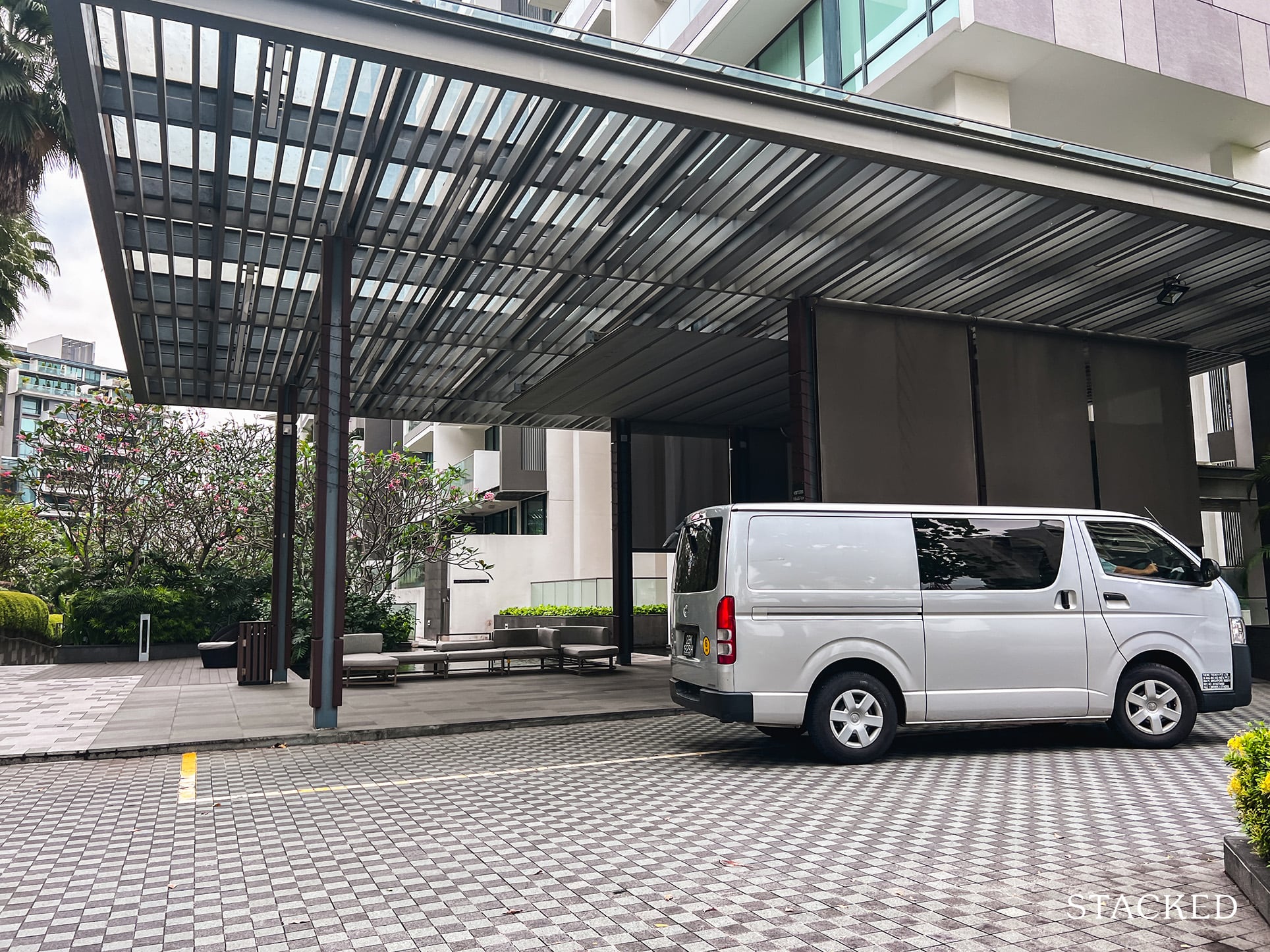 The security guards usually receive a lot of complaints due to their poor attitude in handling guests. "In other condos, guards proactively walk to the cars to register details. But Parvis security guards often request guests to park and walk to the guard table to register their details," she explained. This approach often results in a temporary traffic jam for incoming cars entering the condo (you can find this on Google reviews too).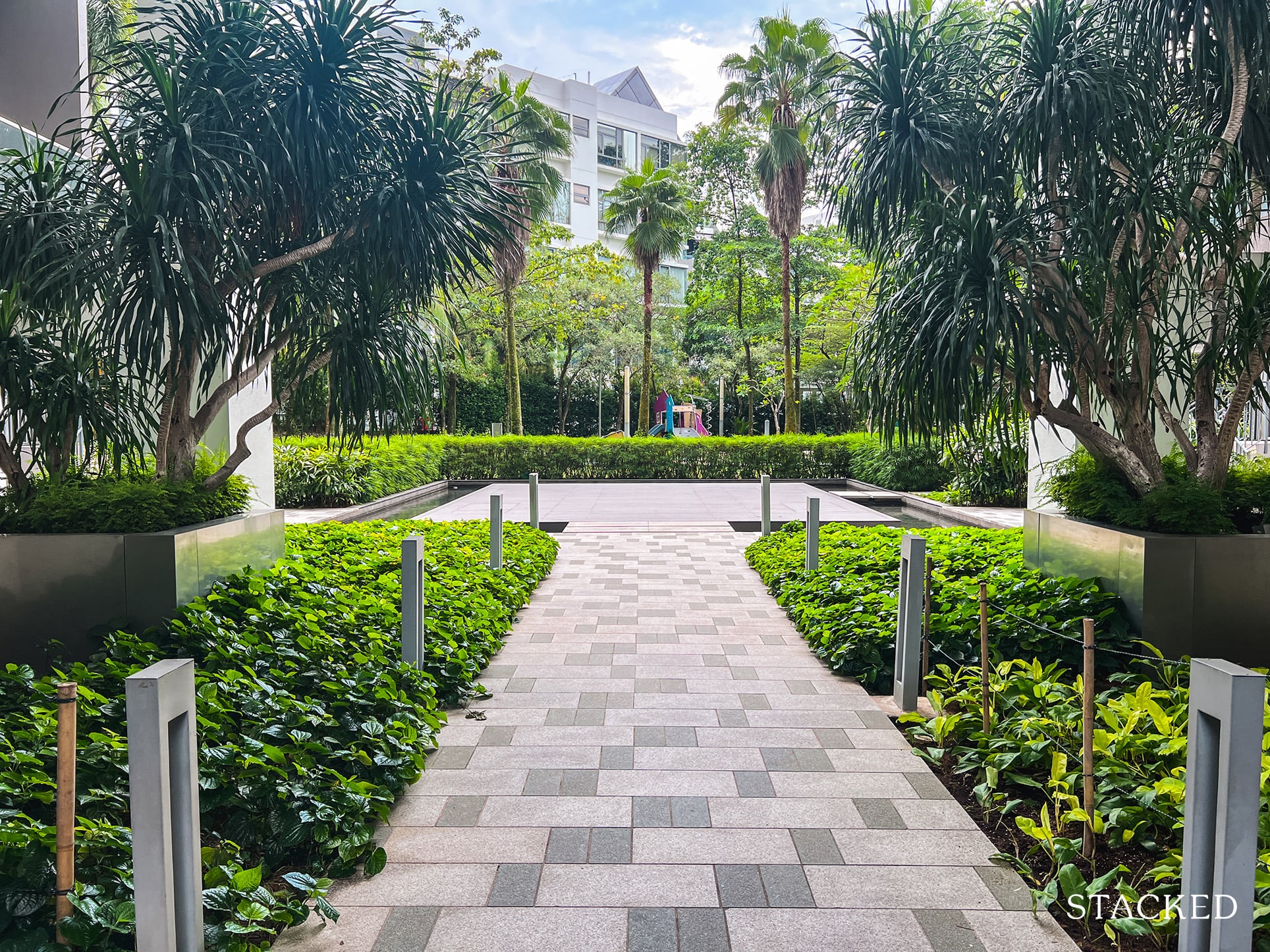 When it comes to the facilities, Melissa wishes there could be more tennis courts since the demand for this facility continues to grow. The children's playground is starting to appear worn-out as well. "There are huge grounds with a pavilion rarely used at the back of Block 16, which is a waste of space," she pointed out.
Despite these drawbacks, Melissa is proud to say that they have a very engaged group of Management Committee members. "And with the upcoming AGM at end-May, we expect new members to join, which should provide more support and oversight over the structural issues in the condo today," she said.
If there are things that could be improved in Parvis, she said that would be the overall handling of the residents' feedback, as well as taking more initiatives in handling structural issues and repairs within the condo. A streamlining and organisational improvement in guest registrations wouldn't hurt too.
Interesting Things Potential Buyers Should Know
While marketing materials and brochures can catch your attention to what properties could be a great buy, learning directly from residents who've been staying in that place for quite some time can offer a more honest picture. So, we asked Melissa for any interesting details or considerations she would like to give to potential buyers.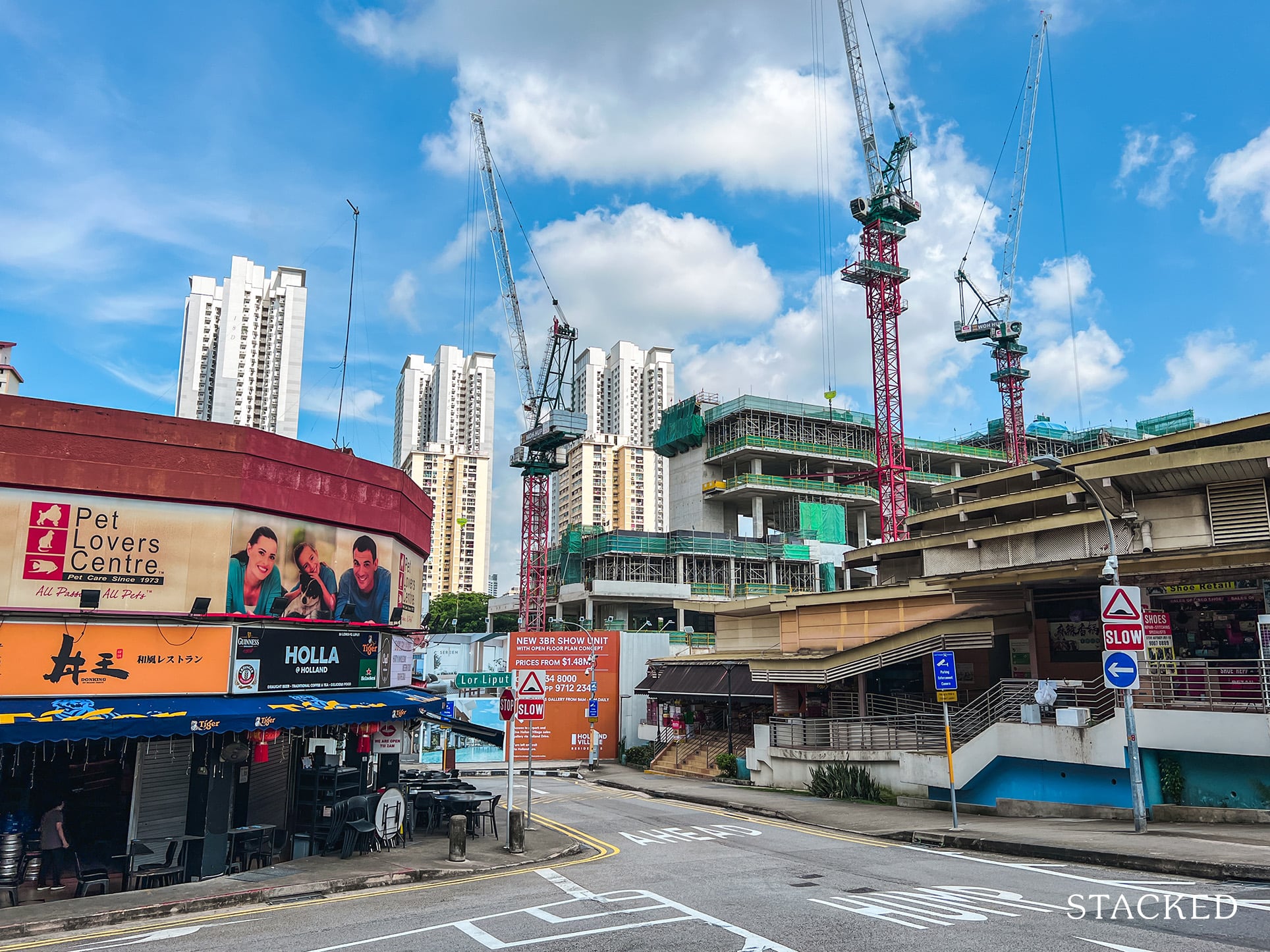 Melissa answered that if you consider the prices of upcoming developments and the rejuvenation of Holland Village, Parvis offers good appreciation potential. "And compared to other existing condos in the vicinity, Parvis is attractively priced," she added.
During the pandemic, the selling prices and rent went down. However, transacted prices crossed $2,000 PSF in recent months, and rents have increased by $1,000 to $1,500 per month. "Perhaps supported by the broader real estate market price improvement as well," she commented.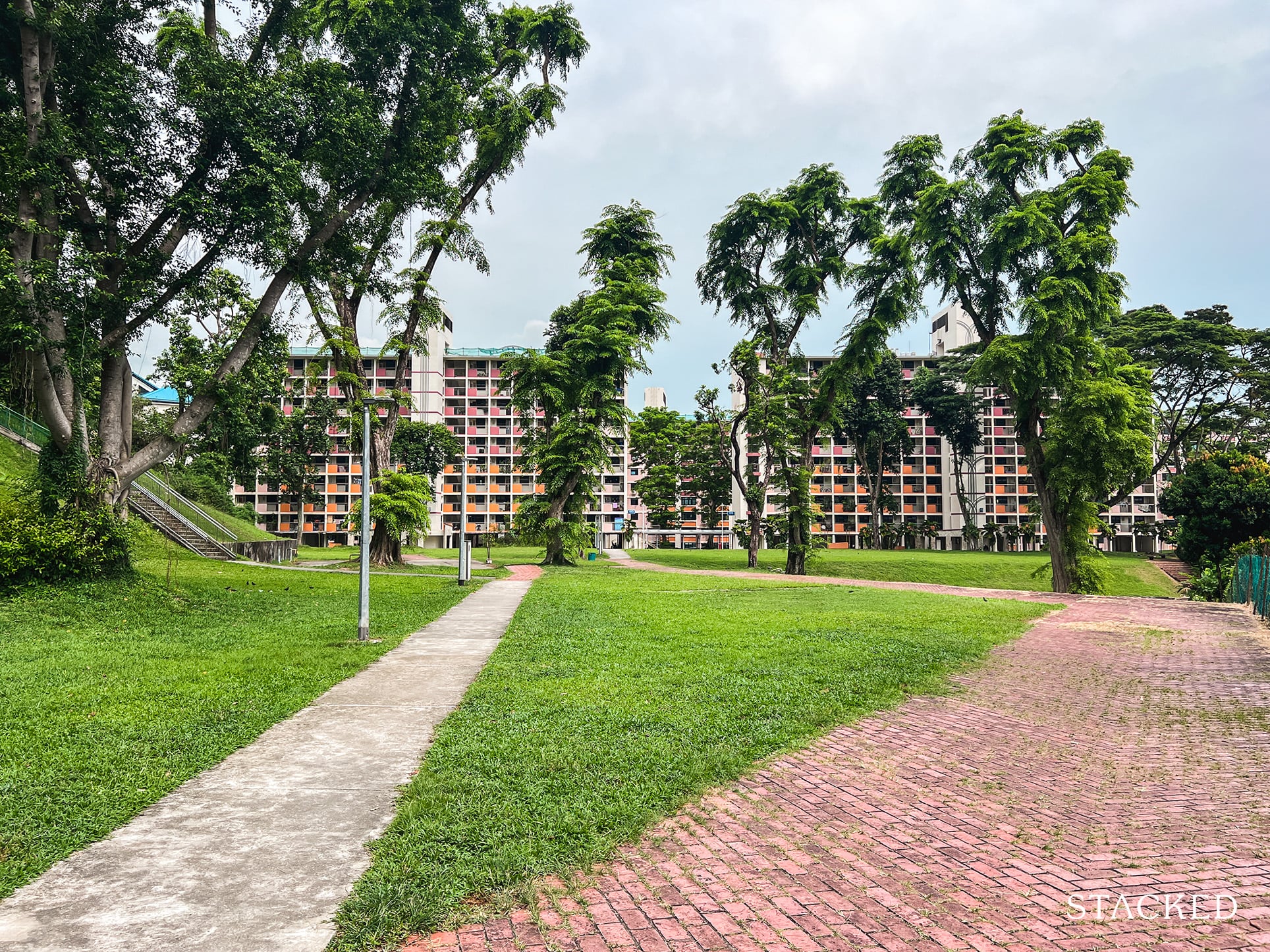 There are a lot of activities to do for residents. Melissa shared that there is a dog park right at the back gate of Parvis, where many owners and dogs gather together. Families also gather at this part to play basketball or football. There are also ongoing Yoga and HIIT classes organized by the residents.
"When it comes to location, Parvis is so close to amenities, shopping, restaurants, bars, cafes, and nature!" Melissa excitedly shared.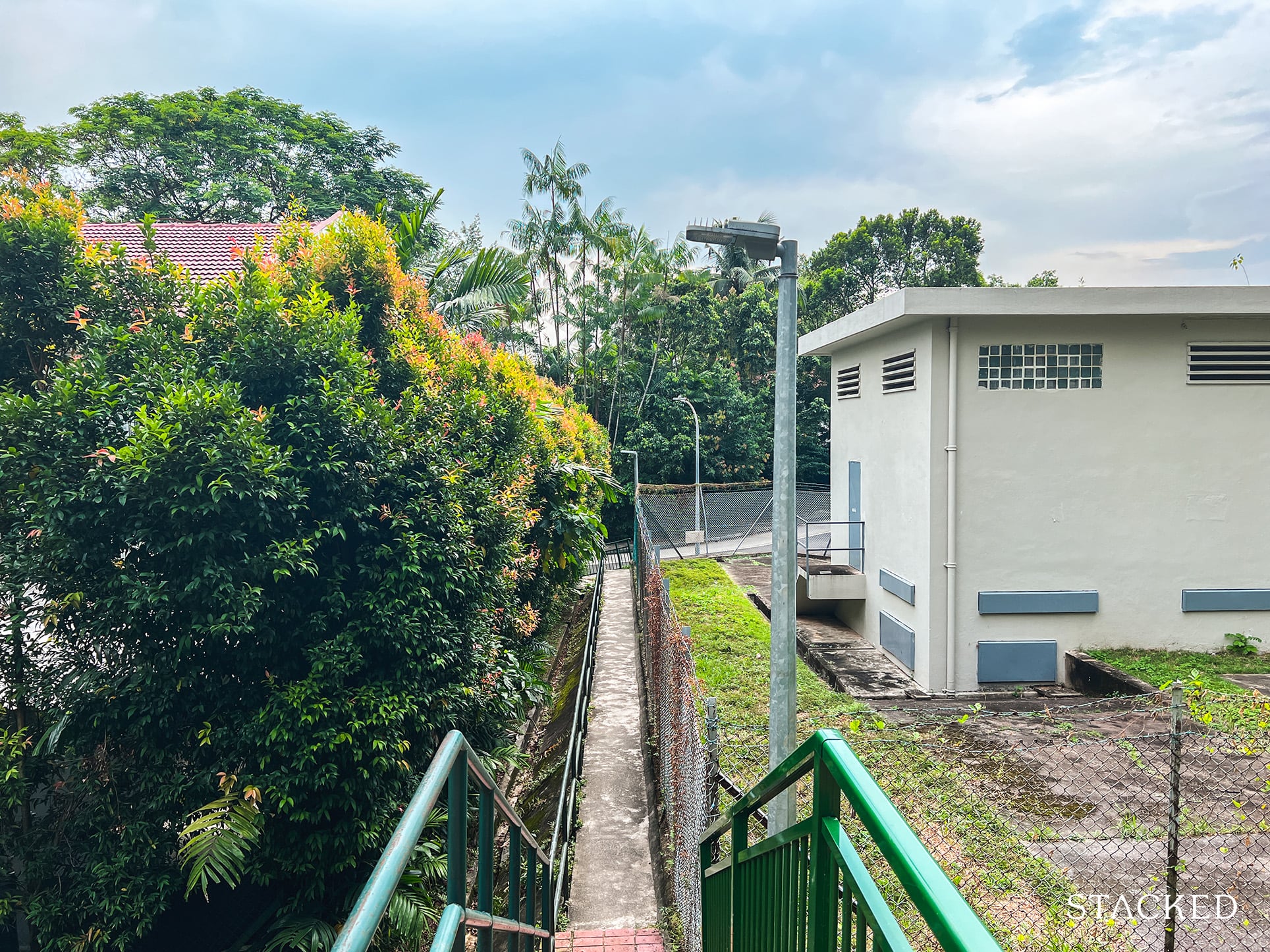 For instance, the back gate offers direct access to Chip Bee Gardens, Holland Village, and Holland Village MRT – which are just less than a 10-minute walk away.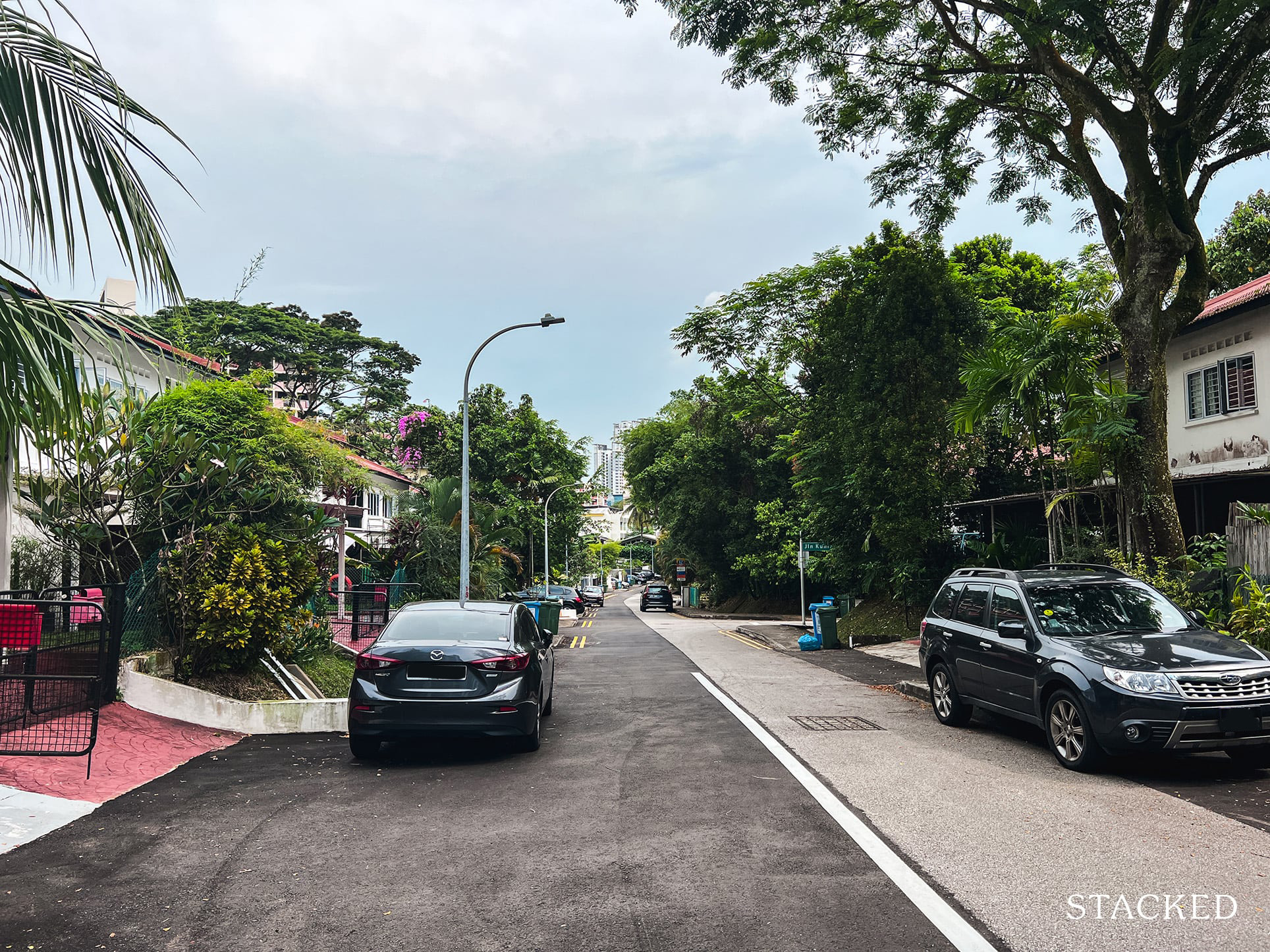 There's enough privacy when it comes to the estate's layout since there is a good amount of distance across the three blocks within the estate.
She said that Blk 18 almost directly faces the east. While most of the units get heated up during the day, they have a great view in the evenings since they're facing the side where the pool is located.
Blk 16 also has a fantastic view of the pool, with the back facing an unblocked view of Victoria Park, Coronation Estates, and Bukit Timah Hill. However, the back of the apartment is close to the flyover, making it slightly noisy even with the windows closed.
Blk 12 has no direct contact with the sun or heat. Like Blk 16, its back also faces an unblocked view of Victoria Park, Coronation Estates, and Bukit Timah. The back of Blk 12 is situated along Holland Hill road but has wood distances, so there's limited noise compared to Blk 16.
Is It Worth Staying at Parvis Condominium?
Melissa and her family love staying at Parvis Condo for its facilities and family-friendly community. The combination of location and privacy is one of her favourite aspects of the place. They are close to key entertainment and amenities hotspots either by foot or by car – and yet they also have enough privacy to enjoy nature.
They expect to reside at Parvis for another 4 to 5 more years. By that time, their kids will have reached their teenage years, so they plan to move to a landed property. "A landed property offers more space for our children as they approach teenage years," Melissa said. "By that age, they also won't need the facilities offered by condos anymore."
Interested to feature your review of your HDB or condo here? Fill in our form and we'll be in touch.